From the beaches of Faro to the cork plantations of Alentejo, Portugal is filled with endless natural wonders. For travelers looking for more nature-focused and sustainable accommodation, eco hotels in Portugal are the way to go.
Featuring eco-friendly practices such as solar energy or building from recycled materials, eco hotels preserve all the comfort and luxury you could hope for in a vacation home.
If you're interested in finding great unique accommodation, then you've come to the right place. In this list, we'll go over our picks for the top eco hotels in Portugal, and how to pick the right spot for you to enjoy your travels.
In a Hurry? Here's Where to Stay in Portugal for One Night
Is this amazing Portugal Eco Hostels booked for your dates? We've got your back with our other favorite properties below!
Staying at an Eco Hotel in Portugal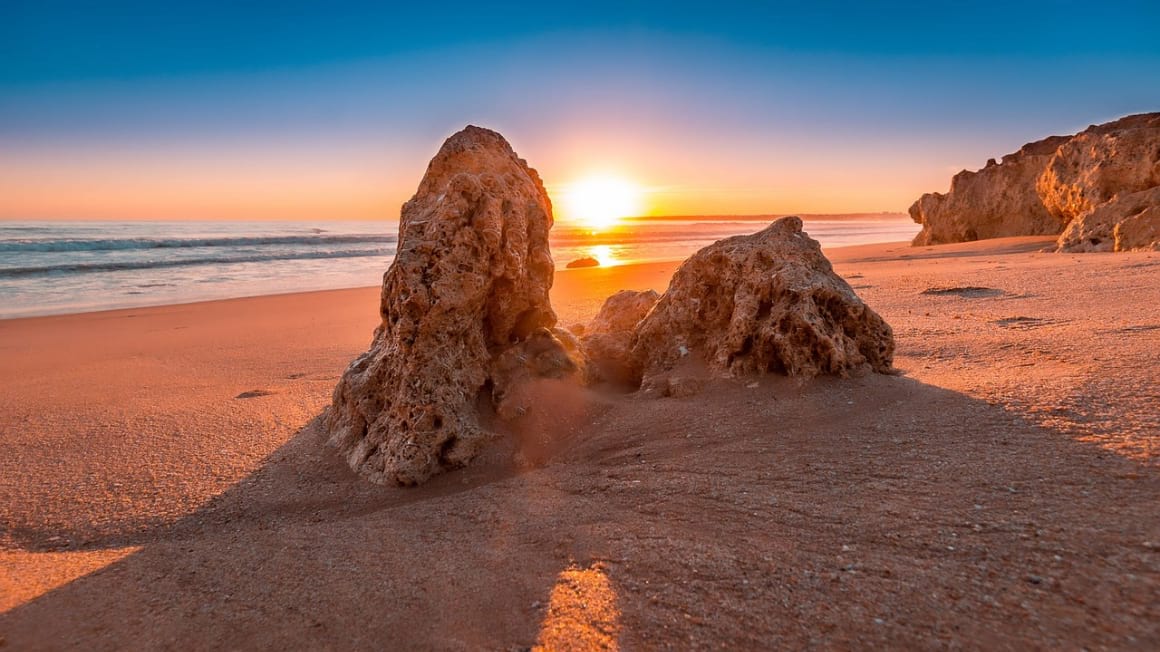 Accommodation in Portugal is known for it's high-standards, and eco hotels are no exception. Depending on location and amenities, it's also possible to find lots of options for budget eco accommodation that don't sacrifice comfort and style.
Most eco hotels tend to have a secluded atmosphere and won't be in central downtown areas. However if you do prefer to stay closer to the action, we have a couple of properties lined up.
Sometimes the eco features at a hotel aren't readily noticeable, such as using solar energy or recycled building materials. Other places will incorporate sustainable measures such as locally sourced food, onsite gardens, and making use of natural light to reduce need for electricity.
Eco hotels range from simple and basic to high-end luxury resorts. Depending on the location, some eco hotels will also offer meals, cooking or yoga classes, and tours!
What to Look for in an Eco Hotel
If you don't already know which area of Portugal you want to visit, don't fret! It's possible to find good eco hotels on both the mainland as well as some of the islands off the coast.
Finding an eco hotel to fit your budget is the next priority, and thankfully there are lots of sustainable options for backpackers traveling on a budget. If you do have some spare cash, why not get a room at one of the super luxurious eco resorts for a truly incredible stay?
There's also a lot of variety in the style of eco accommodation options. Hostel-style dormitories offer a more social experience, although most eco hotels are more private with individual rooms or cabins.
In general, Portugal is fairly easy to get around. However due to the remoteness of some of the eco hotels, it's sometimes necessary to rent a car. Some eco hotels do offer airport transfers, so it's always worth checking out.
With so many great eco hotels available in Portugal, it's can get pretty hard to pick one. If you need to compare options further after going through our list, it's helpful to use search platforms like Booking.com, Airbnb, or Hostelworld to refine your search based on price range and travel dates.
OVERALL BEST ECO HOTEL IN PORTUGAL
OVERALL BEST ECO HOTEL IN PORTUGAL
Cork Oak Cottage
> $
> 2 guests
> Zipline and paddleboards
> Fire pit
BEST BUDGET ECO HOTEL IN PORTUGAL
BEST BUDGET ECO HOTEL IN PORTUGAL
São Roque do Faial Guest House
> $
> 2 guests
> Breakfast included
> Nearby nature walks
BEST ECO HOTEL FOR COUPLES
BEST ECO HOTEL FOR COUPLES
Villa Epicurea
> $$
> 2 guests
> Infinity-edge pool
> Ocean view
BEST ECO HOTEL FOR A GROUP OF FRIENDS
BEST ECO HOTEL FOR A GROUP OF FRIENDS
Quinta das Relvinhas
> $
> Up to 16 guests
> Swimming pool
> Yoga space
OVER-THE-TOP LUXURY ECO RESORT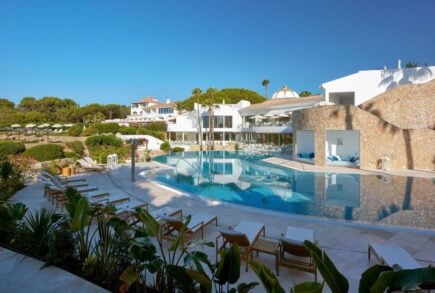 OVER-THE-TOP LUXURY ECO RESORT
Vila Vita Parc Resort & Spa
> $$$$
> 2 guests
> Private balcony
> 10 restaurants onsite
BEST ECO HOTEL FOR FAMILIES VISITING PORTUGAL
BEST ECO HOTEL FOR FAMILIES VISITING PORTUGAL
Aldeia in Praia das Maçãs
> $$
> 4 guests
> Playground
> Walk to the beach
BEST ECO HOSTEL FOR BACKPACKERS
BEST ECO HOSTEL FOR BACKPACKERS
Eco Ljmonade
> $
> 1-4 guests
> Communal kitchen
> Pub crawls and yoga classes
The Top 15 Eco Hotels in Portugal
Now that you know what to expect from an eco hotel, check out our top picks for the ultimate sustainable and unique accommodation options in Portugal. We understand that everyone has a different travel style and budget, so we made sure to include a variety of eco hotels and hostels.
Overall Best Eco Hotel in Portugal – Cork Oak Cottage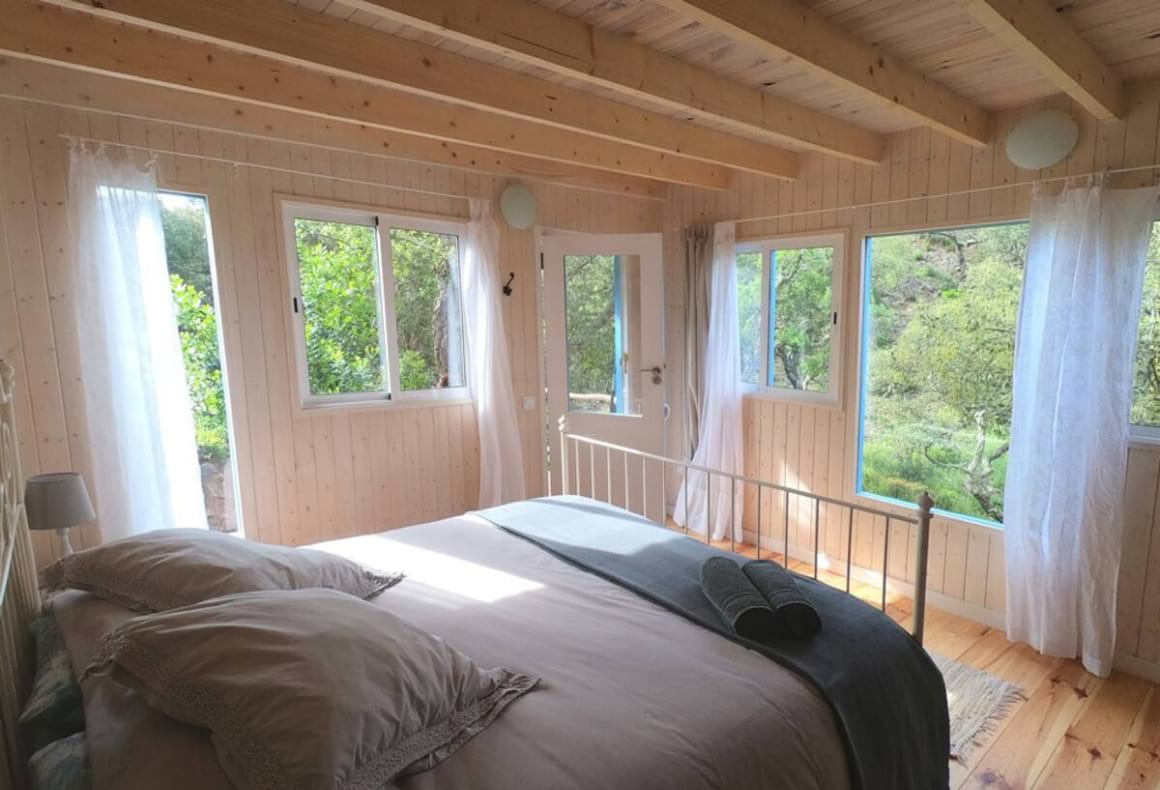 $
2 guests
Zipline and paddleboards
Fire pit
Using solar power for energy, this slightly off-grid eco lodge is a great way to escape city traffic and reconnect with nature. Set in the beautiful countryside of Algarve, there are two lakes for swimming, zip lines, and paddle boards available during your stay.
You'll have the privacy of your own room, but the common area and pizza nights are great for socializing. If you're in search of a place to rest and relax or have a great outdoor adventure, this cabin is a steal for the price.
$
2 guests
Breakfast included
Nearby nature walks
Located on the beautiful island of Madeira, this budget-friendly eco hotel is perfect for travelers looking for a place to stay after a day of hiking and exploring Madeira's famous coastal treks.
Breakfast is included in the room price, and other meals are also available at the restaurant onsite. Although the accommodation is basic, the views are incredible and the price is right if you're traveling Portugal on a budget.
Another Great Budget Eco Hostel in Portugal – Impact House Belém
$
1-4 guests
Breakfast included
Swimming pool
Located right in the heart of Lisbon, this eco hostel has a fun social atmosphere while also being an environmentally friendly business. Taking measures such as recycling, donating extra food and using renewable energy sources for power, the hostel is both a fun and sustainable place to stay.
A simple breakfast is included in the room price, and you can also arrange for lunch and dinner meals at the onsite restaurant. After a day of exploring the top attractions of Lisbon, come back to cool off in the swimming pool or get to know other guests in the communal spaces.
Best Eco Hotel for Couples – Villa Epicurea
$$
2 guests
Infinity-edge pool
Ocean view
You'll find this spectacular eco resort a little south of Lisbon, perched on a hill with amazing views of the Atlantic. The entire guest suite will be yours to enjoy privately. There's also a communal lounge, infinity-edge swimming pool, and outdoor terrace with a seating area.
Breakfast is included in the room price, and you can also arrange to have other meals at the resort with prior notice. Nearby there are stunning beaches to explore, historic and cultural landmarks, and bike paths leading through mountains and villages.
The BEST Travel Backpack?!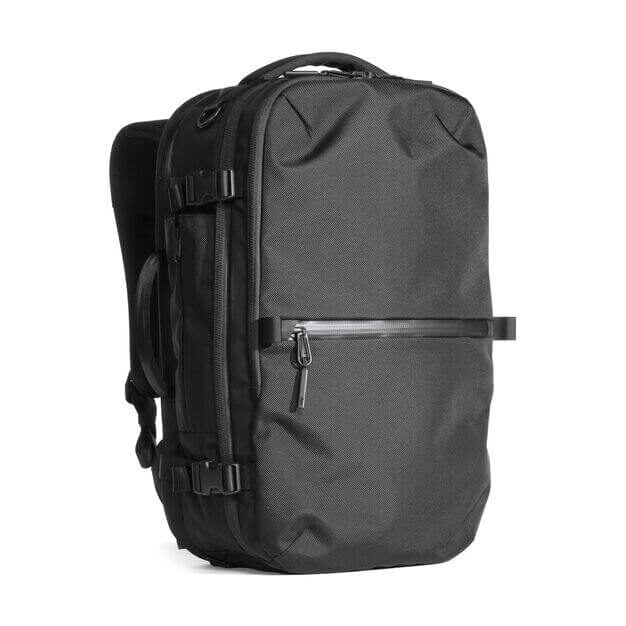 Pssssst! Not picked the perfect travel backpack yet? The Broke Backpacker team has tried out over thirty backpacks this year! Our favourite travel backpack is the Aer Travel Pack 2.
View on AER
Another Great Eco Hotel for Couples – Quinta das Rosas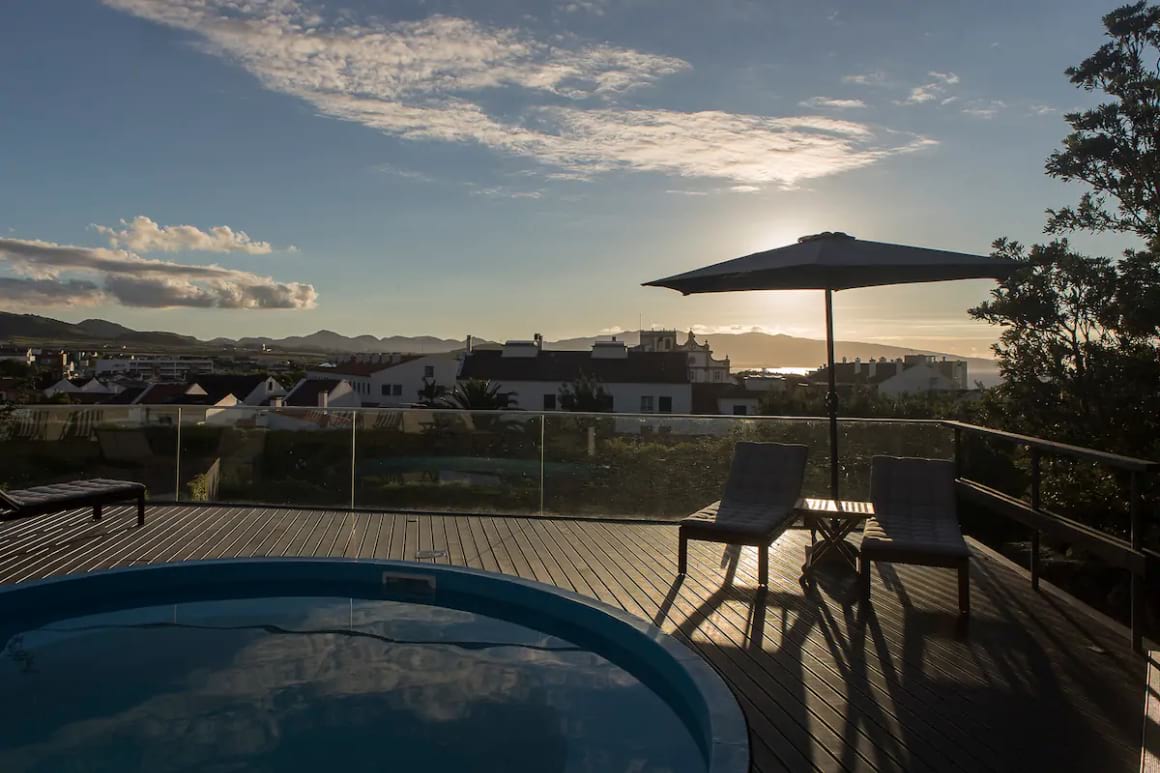 $
2 guests
Swimming pool
Terrace and views
Located in the popular Ribeira Grande region of the Azores, this is an excellent budget-friendly option for couples in search of a romantic retreat in Portugal. You'll have the entire eco lodge to yourselves, complete with a terrace and swimming pool where you can enjoy the view.
Ribiera Grande is known for its stunning beaches and coastal scenery. During the day you can hike one of the shoreline paths, check out local shops and cafes, or take a day tour of whale watching off the coast before heading back to relax at the eco lodge.
$
Up to 16 guests
Swimming pool
Yoga space
This eco retreat is like the combination of a guesthouse and hostel, all with the benefit of environmentally friendly practices. Depending on your group size, you might want to book two or three of the budget-friendly rooms so everyone has their own personal space.
The renovated building maintains a historic charm while also providing comfortable modern accommodation. There's plenty to see and explore in the Algarve region like wineries, hiking trails, and bike paths, plus a swimming pool and great communal lounge areas to relax in at the lodge at the end of the day.
$$$$
2 guests
Private balcony
10 restaurants onsite
It's hard to beat the luxury and style of the Vila Vita Parc Resort. Located in Armacão de Pera just west of Albufeira, this ultimate vacation resort features a huge infinity pool, landscaped gardens, and numerous bars and restaurants serving both local specialties and international cuisine.
Top beaches like Tremocos and Beijinhos are within easy walking distance, so you can spend as much time as you want relaxing on the sand. When you're done at the beach, book a session at the onsite spa or take a yoga class at the pavilion before heading to your private balcony to enjoy watching the sunset.
$$
4 guests
Playground
Walk to the beach
Families with kids of all ages will love this fun eco hotel with luxury tent-style accommodation. The beach is just under a 10 minute walk away, and kid-friendly yoga classes are offered onsite. There's also a huge playground for the kids.
Fun activities like pizza nights are regular at the Aldeia, so there's always a chance to socialize and meet other travelers. Guests also have access to a communal kitchen where you can satisfy the needs of any picky eaters.
Best Eco Hostel for Backpackers – Eco Ljmonade
$
1-4 guests
Communal kitchen
Pub crawls and yoga classes
Cascais is a popular spot for backpackers thanks to the great beaches, fun bars, and outdoor activities. Right in the heart of it all is Eco Ljmonade, an eco friendly hostel using solar panels for energy and recycled materials in the building.
The fun and social atmosphere is a great place to meet other travelers. There are also lots of organized activities like kite surfing, game nights, yoga lessons, and pub crawls. Don't worry though – quiet time kicks in after 11pm so you can still get a relaxing, full night sleep during your stay.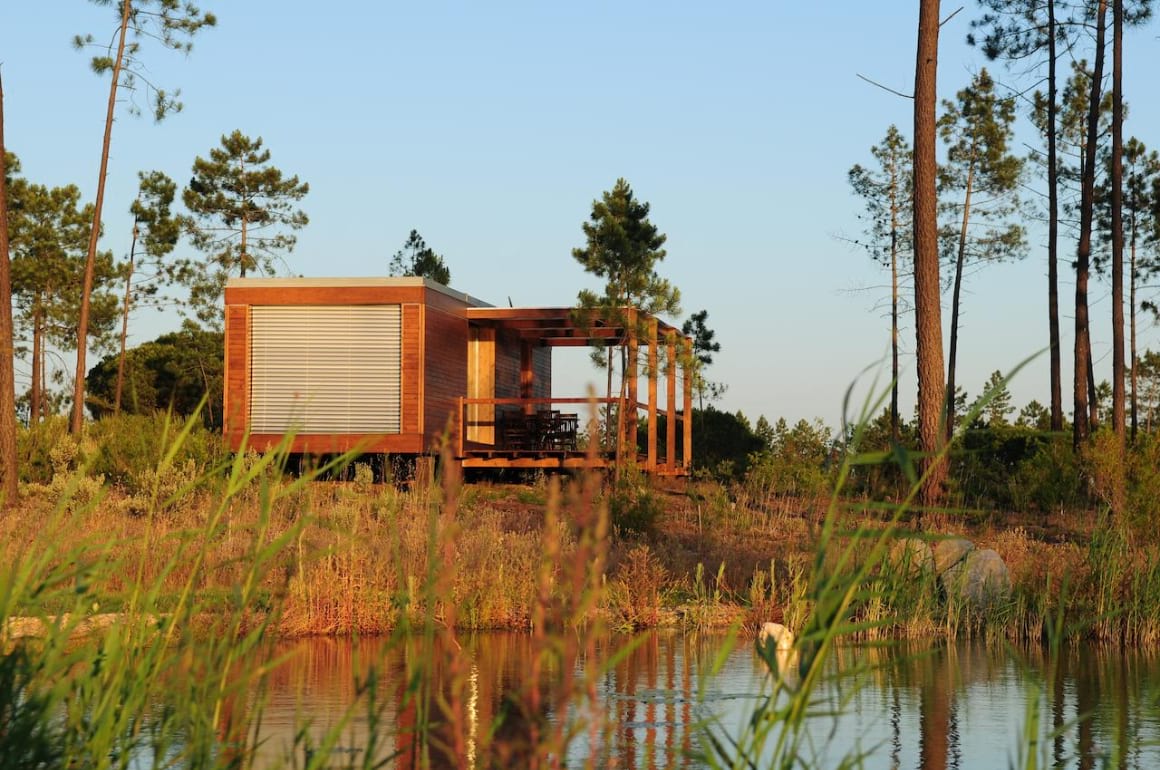 $$$
2 guests
Swimming pond
Free bikes
Located on a private 30 acres of land outside of Carvalhal, these fun and unique eco lodges are like your own private nature retreat. Each unit has its own kitchen, porch, and large windows so you can enjoy the surroundings.
Take a dip in the swimming pond or grab one of the free bicycles to head out and explore the area. The eco retreat feels entirely secluded, but beaches, restaurants, and town amenities are a 15 minute drive away.
Eco Hotel with an Epic Location – Eco Hobbit House
$
2 guests
Outdoor kitchen
Close to the beach
A truly unique accommodation option in Portugal, this little dwelling lets you stay in your own hobbit house in the side of a hill. The space is simplistic but charming, and a great option for travelers who want to stay somewhere close to nature.
The excellent beaches of the Faro area are practically right outside the front door, and there are plenty of coastal hikes and activities to fill your day with adventure. You'll also have access to an outdoor kitchen space, as well as a small swimming pool to cool off on hot afternoons.
Best Eco Hostel for a Weekend in Portugal – Gallery Hostel Porto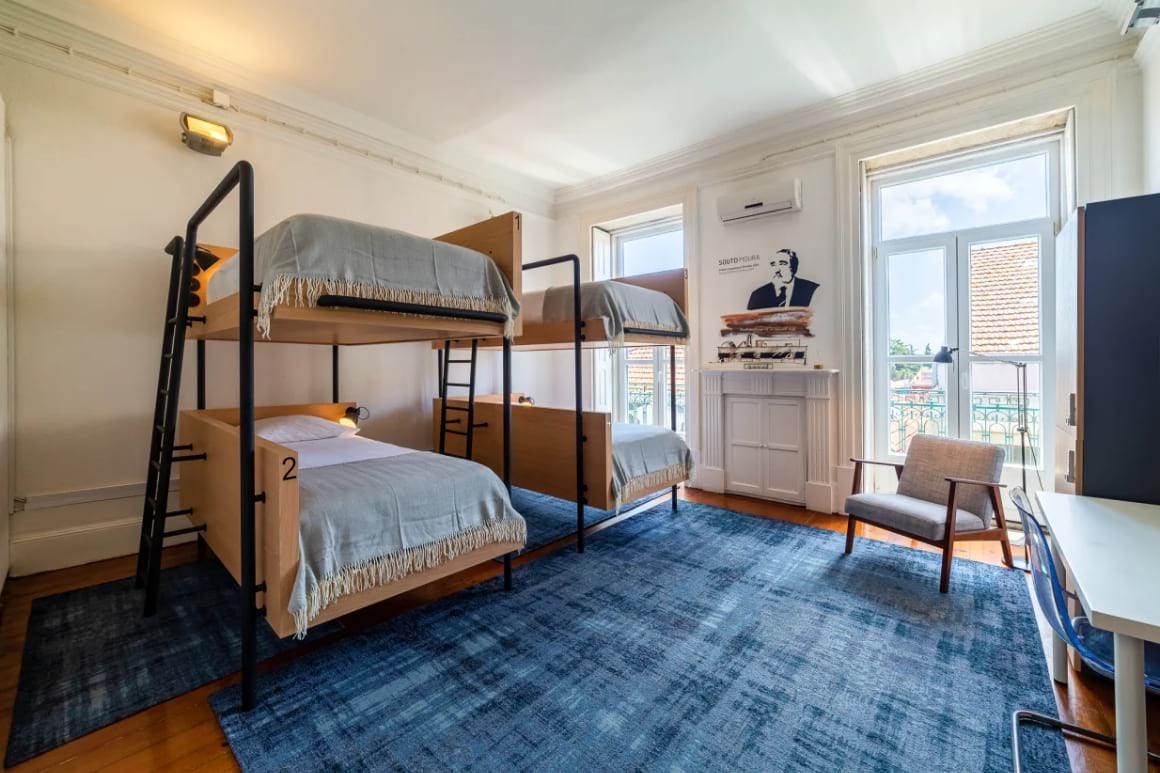 $$
1-6 guests
Breakfast included
Walking tours
If you only have a weekend to spend in Portugal, it's a good idea to stay in Porto. At the Gallery Hostel, you'll be right near the center of the city and can enjoy the fun and artistic vibe of the property along with the eco-friendly measures in a historic setting.
Start your day with breakfast at the hostel before heading out on one of the daily walking tours to discover the top sites of the city. In the evening, you can enjoy local food at one of the weekly Portuguese dinners onsite, or just relax with guests in the shared lounge.
Most Traditional Eco Hotel in Portugal – Zmar Eco Experience
$$$
4 guests
Private balcony
2 swimming pools
Located within the Vicentine Coast Natural Park, this amazing eco resort combines sustainability with high-end luxury. Each private wooden bungalow uses solar energy, and all buildings were made from recycled materials.
In addition to the numerous incredible coastal hikes nearby, there are also plenty of activities to enjoy right at the resort. There's a playground and hobby farm for kids, two swimming pools, and bicycles to rent for exploring the surrounding area.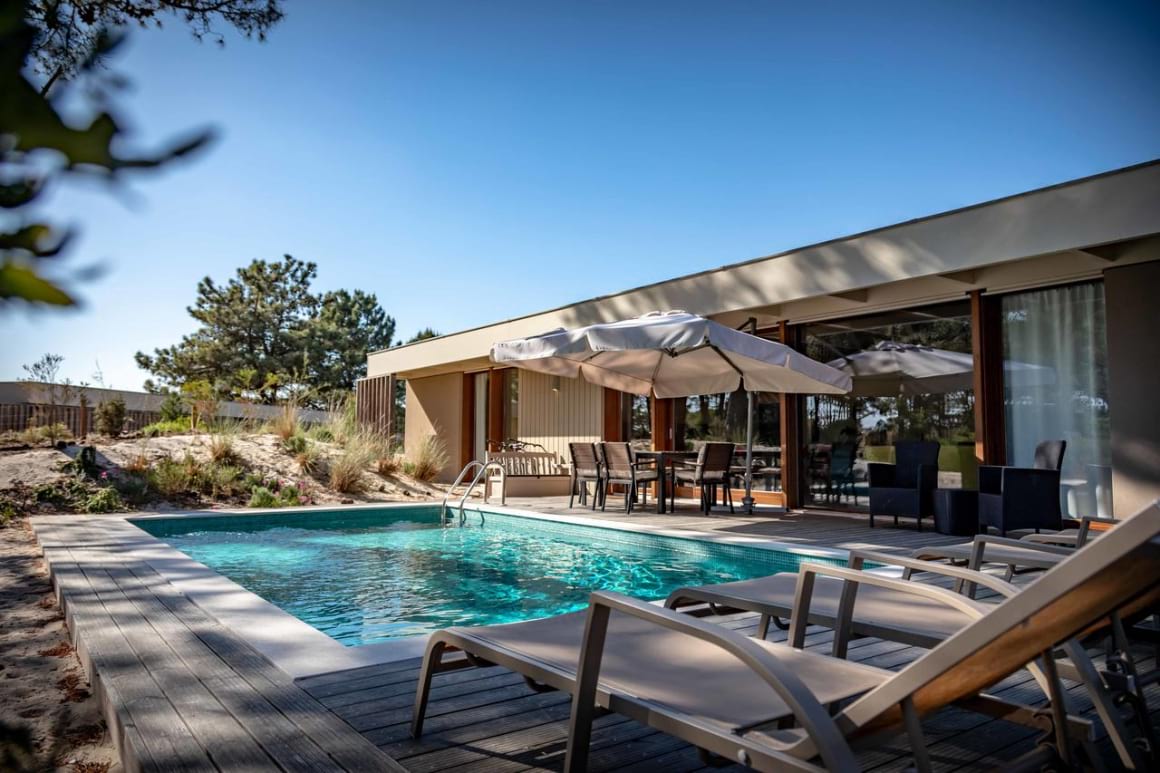 $$$
2 guests
Indoor and outdoor pools
5 minutes to the beach
Make a romantic vacation to the beaches of Portugal a bit more special by staying at the Pestana Troia Eco Resort. Each private villa has its own outdoor seating area, equipped kitchen, plus access to the swimming pools and communal terraces.
It's only a five minute walk to the beach, and there are numerous coastal hikes in the region where you can enjoy the spectacular scenery. After a day of exploring or swimming at the beach, you can enjoy a fresh and traditional Portuguese meal at the restaurant onsite.
$
1-2 guests
Swimming pool
Grill and garden
This little luxury tent is the perfect choice for a solo adventurer looking for a unique place to stay in Portugal. The property is located a bit outside of Bragança, surrounded by nature and with lots of options for activities like hiking and cycling nearby.
During your stay you'll also have access to a shared lounge where you can use Wi-fi or socialize with other guests. Cool off on hot afternoons in the outdoor swimming pool, then grab a bite to eat at the onsite restaurant or head into town to check out one of the nearby local venues.
FAQ about Eco Hotels in Portugal
Here's what people usually ask us when they look for vacation homes in Portugal.
Final Thoughts on the Best Eco Hotels in Portugal
Whether you're traveling to Portugal for a family summer vacation or as part of a long backpacking tour of Europe, eco hotels are great options for sustainable accommodation. It's the perfect chance to enjoy the natural side of Portugal, as well as support an environmentally-friendly business.
Keep in mind that budget accommodation in Portugal will fill up quickly, particularly during peak tourist season in summer. If you've found a spot you like on this list, it's best to make a reservation as soon as you know your travel dates so you don't miss out!
Before heading out on your trip, it's also a good idea to get travel insurance, particularly if you're traveling internationally. Although Portugal is considered a very safe place to visit, travel always has an element of risk, so it's better to be prepared just in case.
And have you thought about getting Travel Insurance for your trip? We've put together a roundup of Travel Insurance for backpackers – check it out here, or if you're low on time, get a quote from World Nomads, our favorite travel insurance provider.
---
Find out how YOU can support the site.
We work hard to put out the best backpacker resources on the web for free! It's all about helping out our tribe of awesome backpacker readers (that's you!). Please visit the link to find out how you can help keep the site going 🙂
For the sake of transparency, some of the links in our content are affiliate links. This means that if you book your accommodation, buy a piece of gear, or sort your insurance through our link, we earn a small commission at no extra cost to you. We only link to stuff that members of the Broke Backpacker team has actually used and never endorse products or services that are not up to scratch. Thanks for your support!