One of the glittering jewels in Rajasthan's crown, Jaipur is the gateway to and capital of the region. The colourful buildings of the Pink City and the Amber Palace are guardians over mazy streets that are filled with the cacophony of rickshaws and market traders going about their business.
As well as visiting palaces and temples, you can enjoy the best of Rajasthani food and find some awesome souvenirs to take home for your friends and family. When it comes to travelling in Jaipur, it's actually quite friendly on the wallet. So, considering that you can get things for far cheaper than an American or European regional capital, maybe you should be good to yourself when it comes to accommodation.
Rather than a hostel or a hotel, take a look at Airbnbs in Jaipur to find something with a bit of character and charm! Whether you want an artistic apartment, a friendly homestay, or a chamber in the Pink City, there's a rental in Jaipur for you.
In this post, we'll take a look at the best Airbnbs in Jaipur. We've taken into account travel style, budget, and personality. So, let's jump in and find your perfect Jaipur apartment!
In a Hurry? Here's Where to Stay in Jaipur for One Night
First Time in Jaipur
Paradise home heart of Jaipur
This little beauty effortlessly combines value, style, and in a great location! With space for two guests, it's ideal for solo travellers, business travellers, and couples. One of the top attractions of booking this apartment is the panoramic view of the Aravali Hills and the beautiful garden!
Places to Visit:
Amber Fort is an unmissable day trip from Jaipur

Explore the ancient Pink City

Be sure to check out the textile markets of Jaipur
Is this amazing Jaipur Airbnb booked for your dates? We've got your back with our other favorite properties below!
Quick Answer: These are the Top 5 Airbnbs in Jaipur
Overall Best Value Airbnb in Jaipur

Overall Best Value Airbnb in Jaipur

Paradise home heart of Jaipur

>

$

>

2 Guests

>

Laptop friendly workspace

>

Panoramic views

>

$

>

2 Guests

>

Laptop friendly workspace

>

Panoramic views

VIEW ON AIRBNB

Best Homestay in Jaipur

Best Homestay in Jaipur

Univille Central Jaipur Room

>

$

>

2 Guests

>

Air conditioning

>

Vegetarian breakfast on request

>

$

>

2 Guests

>

Air conditioning

>

Vegetarian breakfast on request

VIEW ON AIRBNB

Best Airbnb for Couples in Jaipur

Best Airbnb for Couples in Jaipur

Artist's Mansion in the Pink City

>

$$$

>

3 Guests

>

Free parking

>

Gorgeous Interior Design

>

$$$

>

3 Guests

>

Free parking

>

Gorgeous Interior Design

VIEW ON AIRBNB

Best Airbnb for Families in Jaipur

Best Airbnb for Families in Jaipur

Indian Art and Antique Studio

>

$$$

>

8 Guests

>

Dining and living area

>

Rooftop terrace

>

$$$

>

8 Guests

>

Dining and living area

>

Rooftop terrace

VIEW ON AIRBNB

Best Luxury Airbnb in Jaipur

Best Luxury Airbnb in Jaipur

Camellia Boutique Home Experience

>

$$$$$$$$$$

>

16+ Guests

>

Enclosed glass lounge

>

Sample Rajasthani fine dining

>

$$$$$$$$$$

>

16+ Guests

>

Enclosed glass lounge

>

Sample Rajasthani fine dining

VIEW ON AIRBNB
Why stay in an Airbnb?
Local Experience
Travel is shifting dramatically away from the local experience – yes, even for backpackers. We're trapped in our hostels, coffeeshops and party districts. Airbnb is breaking down that barrier for every echelon of traveler – think basement mattress to infinity-pool penthouse!
It's a great way to contribute to the local economy because the cash goes right to the owner and other locals employed for cleaning, maintenance and management. Staying in someone else's home – a unique place with character – feels more like fitting into the area rather than having the typical tourist hotel room.
Airbnb hosts are known for taking good care of their guests; if it's recommendations you want, you've got a pre-made friend to help you out!
Affordability
Travelling doesn't have to be expensive!
Whether you are a backpacker or a business person, Airbnb gives you the opportunity to find affordable and unique places, experiences, and recently added to the list: restaurants. From 12-bedroom villas to the basic shared-room hostel, you will be able to find the right place for your needs among the six million Airbnb homes that have been listed worldwide.
If you're on a budget, just put the price range you are willing to pay for the night into the filter and the platform only shows you rentals that match your expectations. Some of the larger rentals charge per night instead of per person. This gives bigger travel groups the option of staying together at the same place while saving a lot of money. No more expensive single hotel rooms – just split the bill with your friends at the end of your trip and everyone will benefit!
In addition to that, long term guests can also enjoy weekly and monthly discounts. But no matter how long you are planning to stay, you can always be sure you'll find the right and affordable place on Airbnb.
Safety
Are Airbnb reviews legit? Airbnb wants every guest to be safe so they created a world-class review system where tenants are encouraged to be honest about their experience because it stays invisible until the reviewing period has locked.
Guests are given the power to tell the truth and "make or break" the place they stayed at since the platform forbids the owner to change or remove the review. Every comment you can read on Airbnb is based on finished stays and experiences. Plus, some hosts often depend on the money they earn renting their property and one bad experience from any guest would devastate their income. It might be a bleak perspective, but hey, that's something of a guarantee you'll be cared for!
Airbnb also has a 24/7 emergency line with someone ready to assist you. In the worst case, Airbnb will provide a driver or make sure you find a safe place. If you choose this booking platform, you will always be in good hands, without any doubt.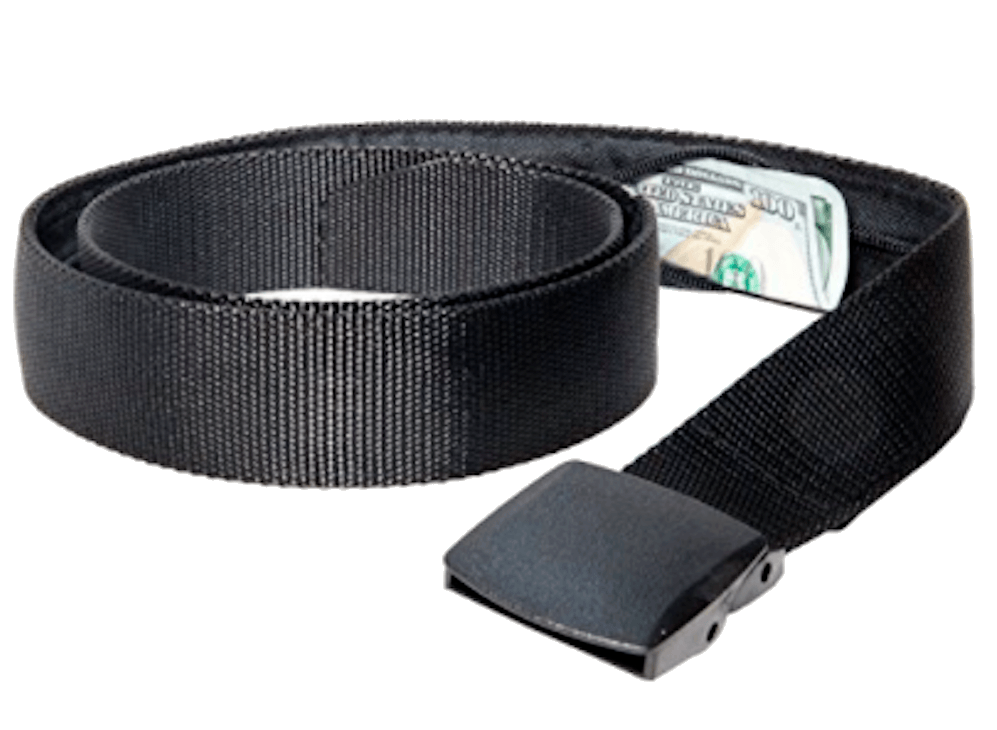 You should always have emergency cash hidden on you - pick up this awesome security belt with its hidden pocket before your next trip. It's perfect for hiding cash, card and a passport photocopy.
The Top 15 Airbnbs in Jaipur
$
2 Guests
Laptop friendly workspace
Panoramic views
First on the list of our best Airbnbs in Jaipur is an absolutely brilliant all-rounder. It effortlessly combines value, style, and if that's not enough – it's in a great location! With space for two guests, it's ideal for solo travellers, business travellers, and couples. One of the top attractions of booking this apartment is the panoramic view of the Aravali Hills and the beautiful garden! You've got the choice of three terraces, so once you've had enough of looking at the mountains (unlikely), take in the city skyline instead!
$
2 Guests
Swimming pool
Futsal pitch
There are plenty of Airbnbs in Jaipur for those on a budget. Our favourite budget Jaipur Airbnb is this private room in a bungalow. Although it's not expensive, you get a lot of bang for your buck. As well as a HDTV, basic kitchen, and unlimited Wi-Fi, you can make use of the activities on site. Those include a 5 a side football pitch and a swimming pool. So, you certainly won't be bored during your stay in Jaipur!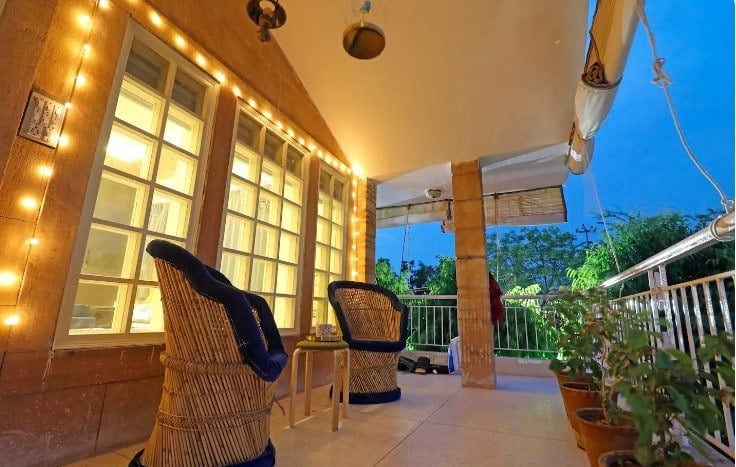 $$
2 Guests
Private Balcony
Access to Netflix
Travelling as a digital nomad means you need two things – a laptop friendly workspace and decent Wi-Fi. Well, you can tick both of those on your checklist! This lovely Jaipur apartment in the city centre has a couple of other things to show off though – including a private balcony and access to Netflix. So, once you've finished working you can choose between people watching or series and film watching!
$$
2 Guests
Access to private garden
Free yoga classes
Solo travellers often get told, "stay in a hostel, you'll love it." Well, you might not. However, you'll definitely love this place! Not only does it give you a comfortable and more importantly, private room, but you can also take advantage of free yoga classes – a great way of meeting new friends!
Although you're close to the city centre, spending time in the private garden will make you feel as if you are a million miles away from its hustle and bustle! There's also a large book collection, which you can peruse over a tea or coffee!
The Best Travel Backpack?!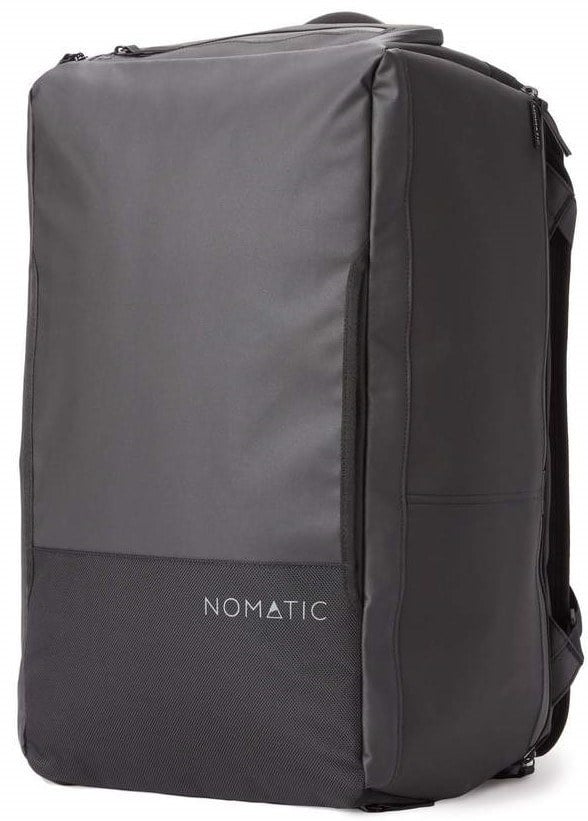 Pssssst! Not picked the perfect travel backpack yet? The Broke Backpacker team has tried out over thirty backpacks this year! Our favourite carry on backpack is the Nomatic Travel Bag.
Read our full review!
Best Airbnb in Jaipur for Nightlife – The Lotus Villa
$$
6 Guests
Laptop friendly workspace
Discounts on long term stays
Raja Park is the best place for a night out in the town, so you'll want to pick a Jaipur apartment in that area if you fancy a night on the tiles! The Lotus Villa is the perfect place if that's the case, and it has enough room for not only you but 5 of your mates too! Plan for your hangover in advance by heading to one of the markets within a stone's throw of the apartment. That means the following day, you can whip something up in the fully equipped kitchen. Then, settle down to watch a movie on the Tata Sky TV!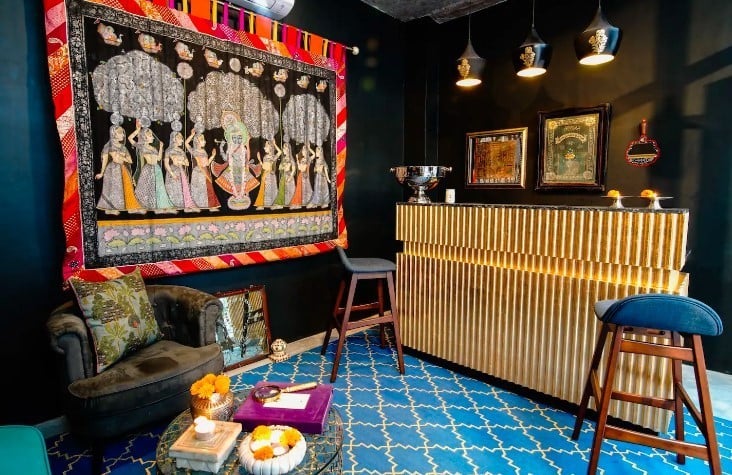 $$$
3 Guests
Free parking
Gorgeous Interior Design
You can find some really romantic Airbnbs in Jaipur, but this one tops the lot! This artist's mansion is right in the most desirable location of Jaipur – the Pink City! Just look at that opulent and colourful interior design! The family house is decorated in traditional Rajasthani designs, and even shows some of the hosts own artwork! After a day of sightseeing, you'll be able to come back to a super king bed – the ideal place for you and your other half to starfish and enjoy each other's company!
$
2 Guests
Air conditioning
Vegetarian breakfast on request
One of the best ways to keep your costs down and have an authentic experience is by staying with a local. So, let's check out the best homestay in Jaipur! Right in the city centre, you'll find this luxurious spot run by a local family. While being warm and hospitable, they'll leave you to your privacy in this high ceilinged room. However, if you want to chat and get to know them, you've also got access to communal areas which includes a balcony and terrace! You can even get a vegetarian breakfast on request!
$
2 Guests
Complimentary Breakfast
Laptop friendly workspace
There are so many great homestays in Jaipur that we couldn't just show you one. Digital nomads listen up, as this bougain villa homestay offers a laptop friendly workspace and fast Wi-Fi. However, it really is great for anyone who wants to see an authentic side to Jaipur. Your kind hosts not only offer you the privacy of your own room, but also access to their living room, patio, and a bathroom all to yourself. There's even a private entrance! A complimentary breakfast is at hand, while you can also request lunch and dinner if you give enough notice!
$$$
4 Guests
Private green terrace
Artistic and elegant
Because travel costs in Jaipur are quite cheap, you really don't need to splash out too much to get somewhere luxurious. Here's one of the nicest apartments in Jaipur we've found – the artist's studio. This elegant space is adorned with paintings and sculptures to create a homely, tranquil, and relaxed atmosphere. As well as a really nice space to relax in, you can take advantage of the private green space that comes with the apartment. This is the ideal spot for a small family or group of friends – as there's room for 4!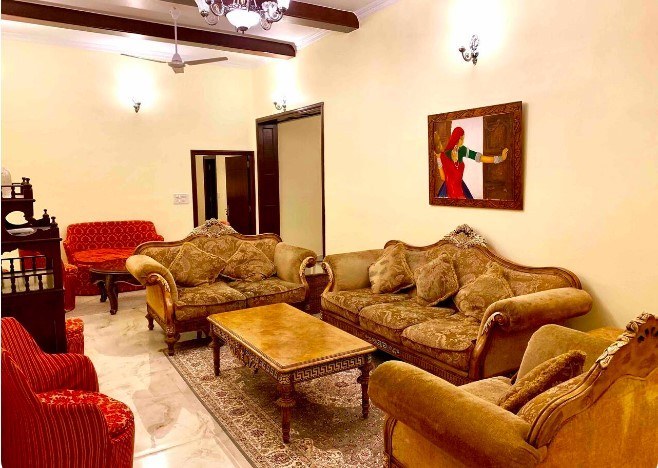 $$$$$$$$$$
16+ Guests
Enclosed glass lounge
Sample Rajasthani fine dining
As we said, your money can go quite far in Rajasthan. However, if you're still intent on spending a lot you can get this totally awesome Jaipur Airbnb – the Camellia Boutique Home Experience. Yes, it really does give you the chance to join your host at one of the city's most prestigious golf clubs!
Closer to home, you can also enjoy Rajasthani fine dining (which is pretty fine indeed) as well as a tea tasting experience. This delightful oasis offers a complimentary breakfast too, which you can enjoy in an enclosed glass lounge with awesome views!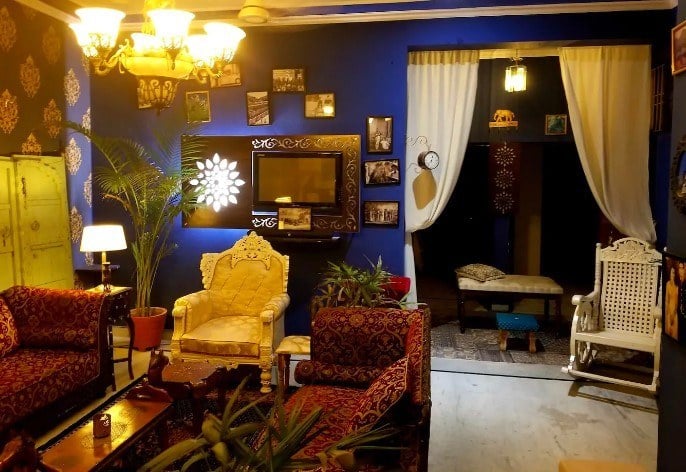 $$$
8 Guests
Dining and living area
Rooftop terrace
Want to make your family vacation memorable and special? Then check out this Jaipur apartment. With space for up to 8 guests, it's suitable for families of all ages and (almost) all sizes! The royal interior of this entire floor of a villa gives you your very own comfortable living space, as well as a fully equipped kitchen to make a family favourite, or experiment with the goods you've picked up from the local market! There's also a communal rooftop lounge where you can watch the sunset!
Best Airbnb in Jaipur for a Group of Friends – Pink City Penthouse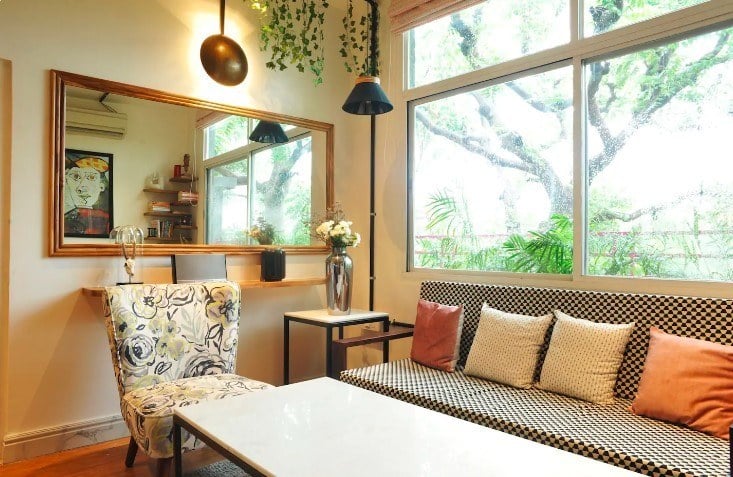 $$$$
6 Guests
Fully equipped kitchen
Beautiful terrace with amazing views
Travelling with your friends? Then you'll need somewhere with plenty of room. Happily, this Pink City penthouse is chic and spacious, as well as being in a great location! It's in a quirky, retro style, and the highlight is undoubtedly the terrace – where you can enjoy views of the city and its outstanding architecture! There's a fully equipped kitchen so you can prepare meals together, and a large TV equipped with Sky, Netflix, and Amazon. So, that's your night in sorted!
$$
6 Guests
Fully equipped kitchen
Air conditioning throughout
Bani Park is one of the coolest neighbourhoods in town, so let's take a look at a couple of Jaipur Airbnbs there. First is this fully furnished flat with space for up to 6 people – ideal for families and groups of friends! One of the bonuses is that it has air conditioning throughout, very useful in a hot and sticky city like Jaipur! That'll keep you cool as you prepare a meal in the fully equipped kitchen for you and all your travelling companions!
$
2 Guests
Access to terrace
Beautiful garden view
If the first Jaipur Airbnb in Bani Park was a bit big for you, check out this awesome private room with space for 2 guests. It's ideal for couples, as well as solo and business travellers. Not only do you have your own private room, but there's also access to the communal areas, Wi-Fi, and terrace and garden. It's near to the bus station, so this is ideal if you have an early onward journey!
$$
5 Guests
Laptop friendly workspace
Fully equipped kitchen
We know you've already seen a few Jaipur Airbnbs in the Pink City, but we couldn't resist rounding off our list with one more! This is a totally awesome flat to round off our list, with space for up to 5 guests. It's on a narrow lane in the Pink City itself, so it's perfect for sightseeing! You've got a laptop friendly workspace and Wi-Fi, so it's ideal if you need to do some work, or if you want to research the best things to see and do in Jaipur!
What to Pack for your Jaipur Airbnb
Our Broke Backpacker editors have put together a shortlist of their Airbnb essentials, which you can find here.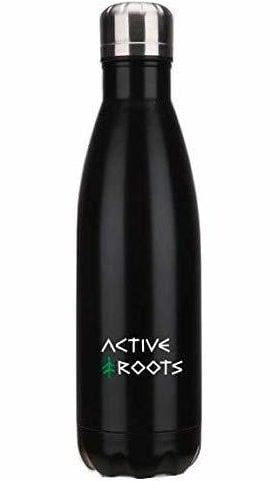 1. Active Roots Water Bottle: Keep your own water bottle on your travels to keep you hydrated all day long, and save the planet at the same time. Reusable bottles help the environment by cutting down plastic waste, which is even more difficult to avoid while traveling. The Active Roots Water Bottle is the perfect one for your next holiday. High-quality material, non-leaking and super chic looking, you can fill it up with any drink, and it'll stay hot or cold all day long.
2. Bluetooth Speaker: Music always brightens up the mood, which is why a Bluetooth speaker has to be one of the essentials in your suitcase or backpack. Whether you're at the beach, alone at your Airbnb or with friends, having something playing in the background makes the whole experience more comfortable. This waterproof speaker is perfect for any kind of holiday, with a battery that can last up to 15 hours and a sound quality that is more than amazing.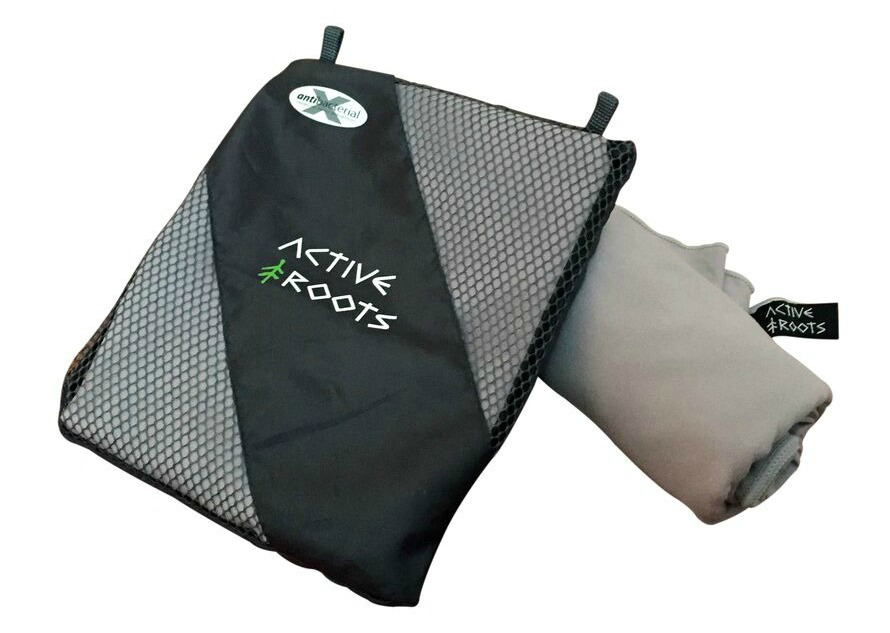 3. Active Roots Microfiber Towel: If you don't want to trust your Airbnb to provide clean towels, it's always smart to bring your own. Problem is, most towels take up a lot of space in your suitcase. The Active Roots Microfiber Towel is made of super-light material, which hardly takes up any space. Plus, it's incredibly comfortable and quick-drying. Great for a day around the pool or at the beach. The material is antibacterial, so it won't smell funny, even on long holidays.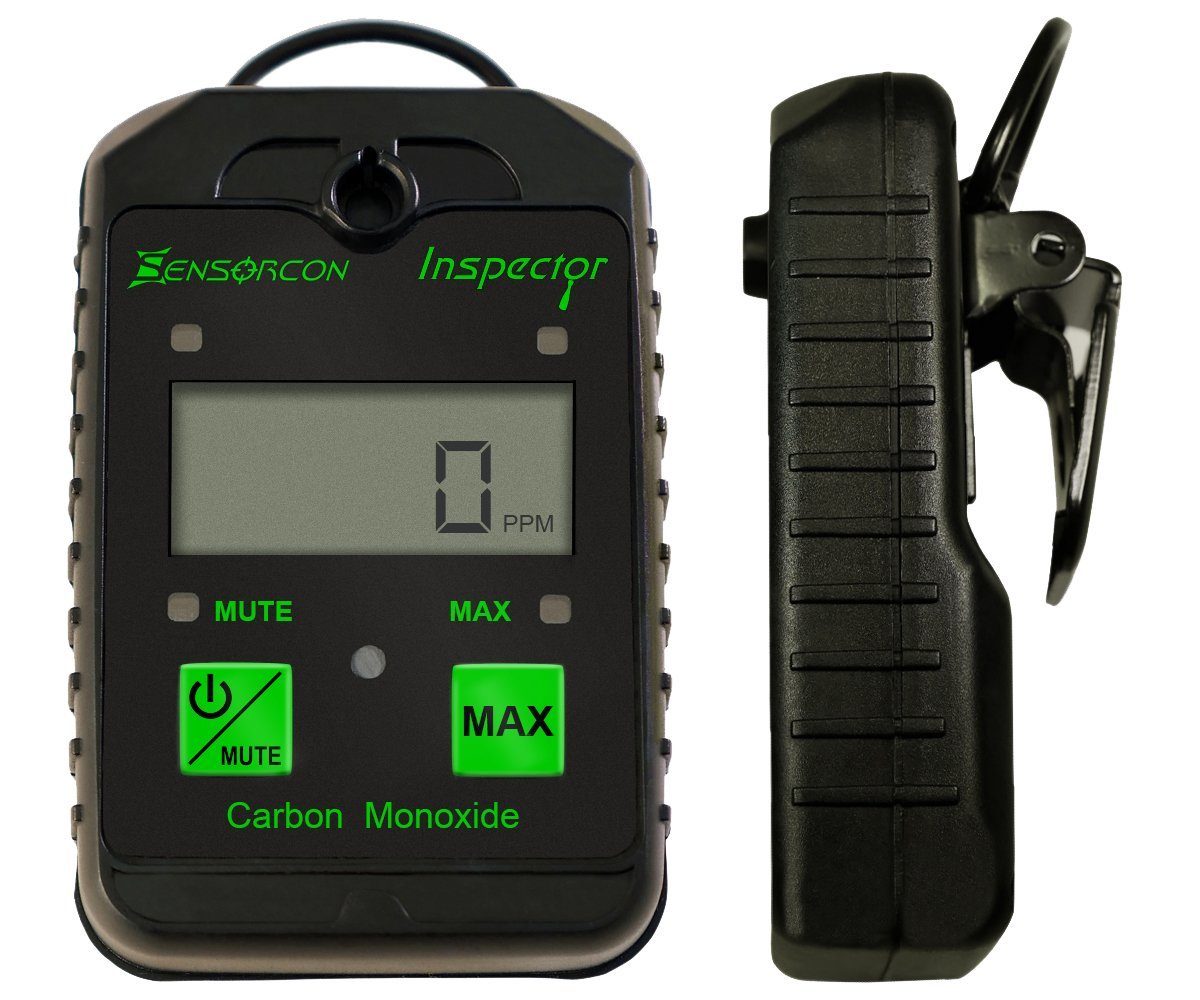 4. Carbon Monoxide Detector: If you're from the U.S. or the E.U., you probably have a CM detector in your home. A lot of accommodations elsewhere don't have any protection installed since there are no fixed regulations for CM monitors. Pack one of these guys for some extra peace of mind.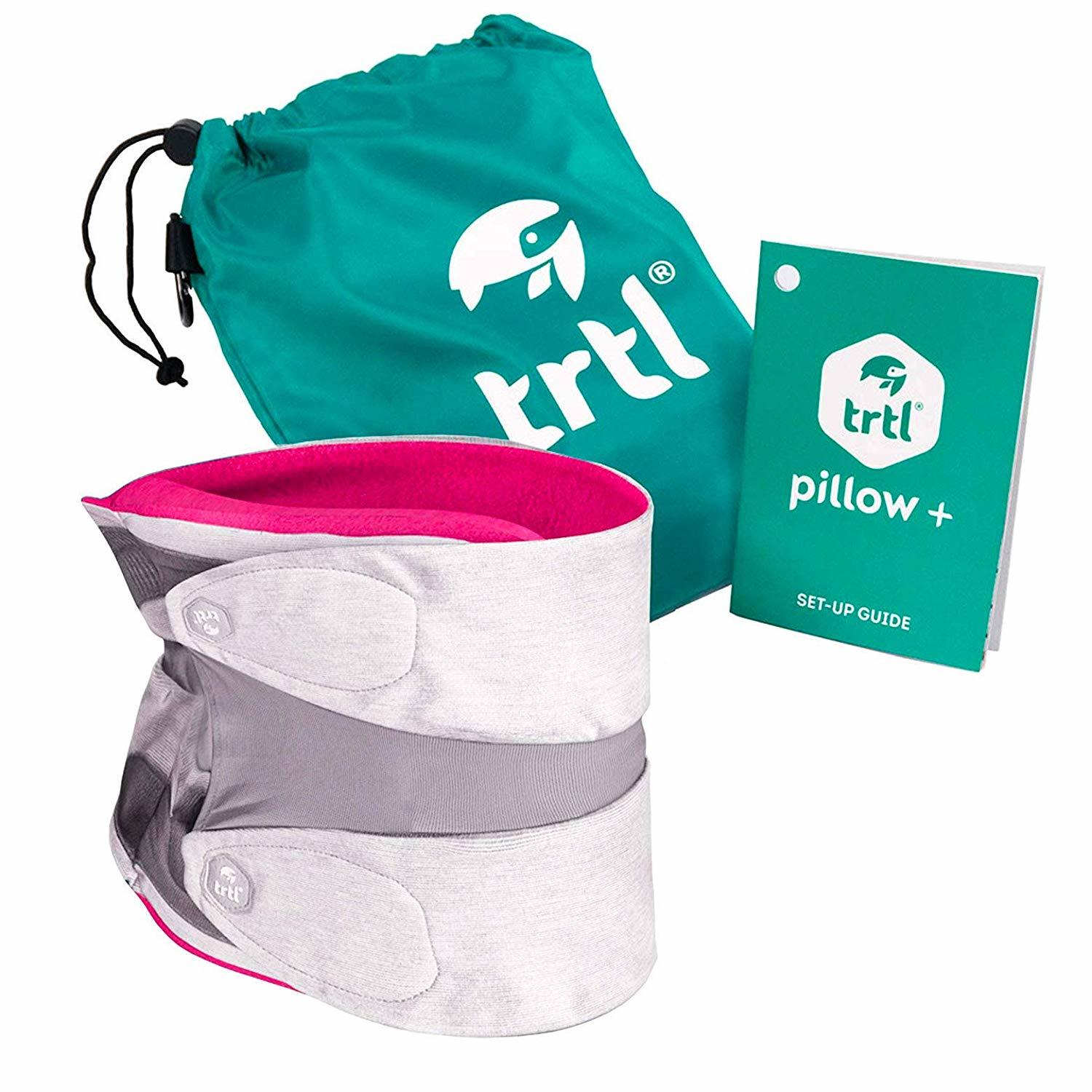 5. TRTL Travel Pillow: Bus and plane rides are definitely not the most enjoyable things in the world, and as far as travel pillows go, most don't add a lot of comfort either. The TRTL travel pillow is a game-changer for long term travels. The ergonomic design supports neck and head, while the internal system provides temperature regulation and safety for your spine. This travel pillow allows sleeping in an upright position – you'll be able to get some proper rest on those 2cm-reclining coach seats!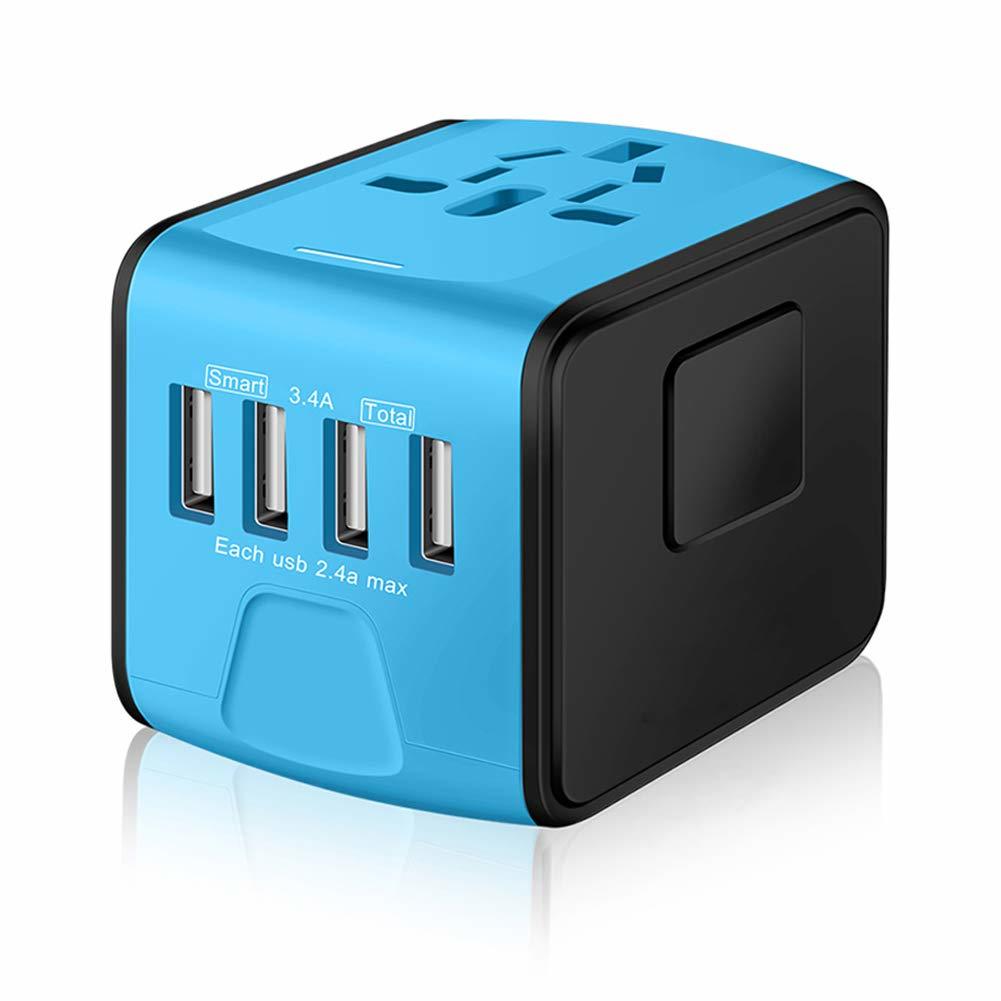 6. Universal Travel Adapter: Nothing is worse than being on holiday, having your phone on 1% and scrambling to find an adapter on the streets. Get a Universal Travel Adapter before you head off. It fits every major type of wall plug. With the 5 USB ports, you can even plug in multiple devices and charge them at the same time – having this little tool can be a total game-changer.
Check out these other great resources
We have loads more information to help you plan your trip.
Final Thoughts on Jaipur Airbnbs
So, that concludes our list of the best Airbnbs in Jaipur. We hope you've found something that's suitable for your travel style, personality, and most importantly – budget! As you can see from our list, you're blessed with a whole lot of choice!
The glittering capital of Rajasthan has something for everyone – whether it's a penthouse with a view of the Pink City, a luxurious Indian home experience, or just a pad to crash after seeing all the sights. The only problem might be that we've given you too much choice. If that's the case – sorry not sorry!
But seriously, if you're still feeling overwhelmed and you're super indecisive, take a deep breath and relax. Then, book our overall best value Airbnb in Jaipur – Paradise Home in the Heart of Jaipur. It's a combination of the best location, price, and just an all-round fab place to stay!
So, now that we've hopefully made planning your trip to Jaipur a little bit easier, all that's left is for us to wish you a wonderful vacation. We hope you have a great time!
And don't forget to sort your travel insurance before heading to Jaipur! We've put together a roundup of the best travel insurance for backpackers – check it out here, or if you're low on time, get a quote from World Nomads, our favorite travel insurance provider.
Getting an estimate from World Nomads is simple – just click the button or image below, fill out the necessary info, and you're on your way!

Yay for transparency! Some of the links in this post are affiliate links. This means that if you book your accommodation, buy a book or sort your insurance, I'll earn a small commission at no extra cost to you. I only link to stuff I've actually used and never endorse crap. Your support helps me keep the site going.
---
Need More Inspiration?
Like this post? PIN ME!!!