A destination popular for its endless skies, sandy beaches, web of waterways, and wide horizons, Norfolk looks like it belongs in a painting, framed and proudly shown off to everyone. It looks surreal and is a magnet for people who love the great outdoors, as well as those who enjoy observing and admiring wildlife.
However, Norfolk has so much more to offer. It also has fascinating museums, majestic mansions, and seaside resorts. If you ever find yourself planning for a trip to the UK, you should include Norfolk in your itinerary. It deserves to be there!
The good thing about Norfolk is that there are several accommodation options in the area that can make your stay comfortable and delightful. To make planning for your trip a lot easier, we have rounded up some of the best Norfolk rentals for you.
Quick Answer: These are the Top 5 Airbnbs in Norfolk
Overall Best Value Airbnb in Norfolk
Overall Best Value Airbnb in Norfolk
Garden cottage close to the coast
> $
> 2 Guests
> 3-minute walk to train station
> Shared garden
Best Budget Airbnb in Norfolk
Best Budget Airbnb in Norfolk
Traditional Fisherman's Cottage in the heart of Sheringham
> $
> 2 Guests
> Nearby town center
> Close to the beach
Best Airbnb for Couples in Norfolk
Best Airbnb for Couples in Norfolk
Brancaster Apartment near beaches and pubs
> $$
> 2 Guests
> Close to beaches
> Near tennis courts, golf courses
Best Airbnb for Families in Norfolk
Best Airbnb for Families in Norfolk
Converted barn complex with swimming pool
> $$
> 6 Guests
> Heated pool
> Games room
Over-the-Top Luxury Airbnb in Norfolk
Over-the-Top Luxury Airbnb in Norfolk
Charming home in a quiet village with hot tub and modern amenities
> $$$$
> 14 Guests
> Sunroom conservatory
> Large parking space

Unlock Our GREATEST Travel Secrets!
Sign up for our newsletter and get the best travel tips delivered right to your inbox.
What to Expect from Airbnbs in Norfolk
Norfolk boasts coastal villages, plenty of wholesome attractions, various boating activities, and picture-perfect rural landscapes. It's a place that is perfect for people who love the outdoors and Mother Nature.
Fortunately for vacationers and travelers, there are plenty of Norfolk Airbnbs to suit everyone. They can be simple, luxurious, and anything and everything in between. You are sure to find one that ticks all your checkboxes.
Curious to know what Norfolk has to offer? Let's discuss some of the most common types of accommodation in Norfolk.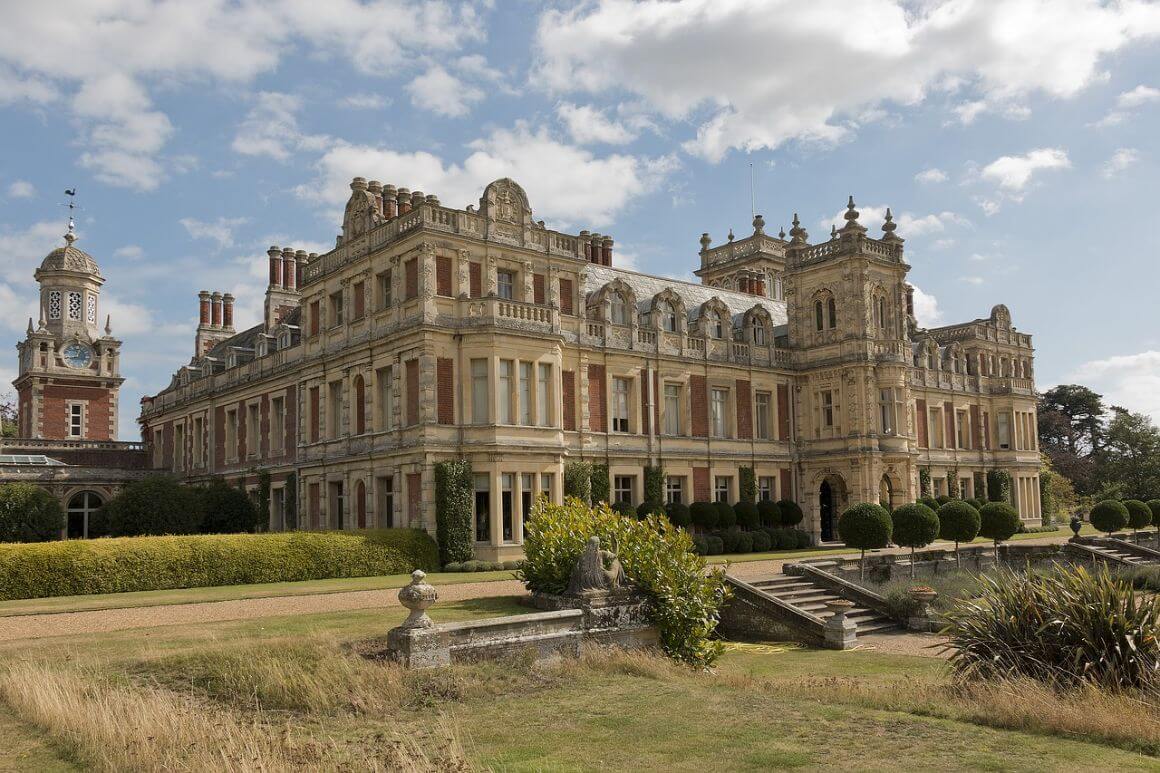 Private Rooms
Although not very common in Norfolk, there are some private rooms available for those who are on a tight budget and don't mind sharing some spaces with others.
Most private rooms come with ensuite bathrooms, so you can take your time when bathing without others banging on the door. They can occupy up to two people so you can further save on costs when you stay with a friend.
Cottages
Being a seaside spot Norfolk offers plenty of cottages of different sizes for solo travelers, couples, families, and friends to rent during their stay. Cottages come in all shapes and styles too.
It can be simply equipped with the bare minimum to make your stay comfortable but it can also be extravagant. Select one that best fits your needs and your budget. We are sure you will find plenty to your liking.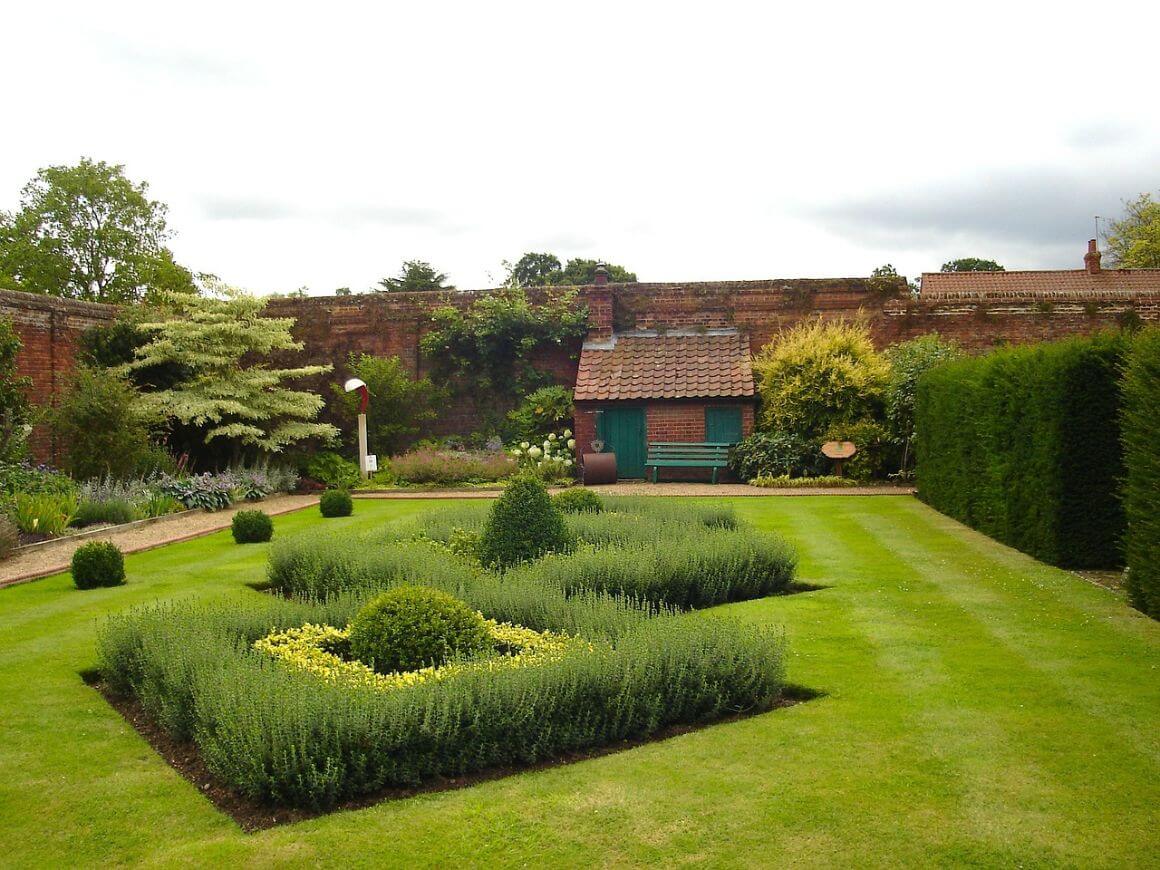 Barns and Residential Homes
If you're traveling with a group of friends or family, it will do you well to search through Norfolk Airbnbs for barns and residential homes. Spacious and well-appointed, they can easily accommodate large groups, and come with extra amenities.
With pools, hot tubs, and cinema rooms, it helps to have plenty of entertainment for children so they don't easily get bored. They need plenty of space to run around and have some fun, after all.
Why Stay in an Airbnb?
There are so many reasons why staying in an Airbnb can make your getaway easy and convenient. These are just a few –
Affordability: Airbnb understands that you want to get your money's worth whenever you're traveling. It gives travelers a multitude of choices that are cheaper compared to standard hotel rooms.
Last-Minute Booking: One of the most common worries of travellers is where to find last-minute accommodation. With Airbnb, you can easily find properties that are still available for booking.
Unique Properties: Distinct Airbnb properties are waiting to become your home away from home when on vacation. No boring and pallid four walls to greet you when you open the door.
Privacy: Airbnb properties cater to whatever level of privacy you prefer. You can stay in a shared room or you can have an entire property all to yourself.
Safety: All the hosts of properties on the platform have been vetted, as well as the guests. There's also 24/7 customer support to help you out should you find yourself in a bind.
Top 19 Airbnbs in Norfolk
The lock-free waterways and the countryside of Norfolk are spectacular sights that beckon travelers to the county. If you have always liked quaint villages, it is a must-visit.
Here are our fave Norfolk Airbnbs for every type of traveler.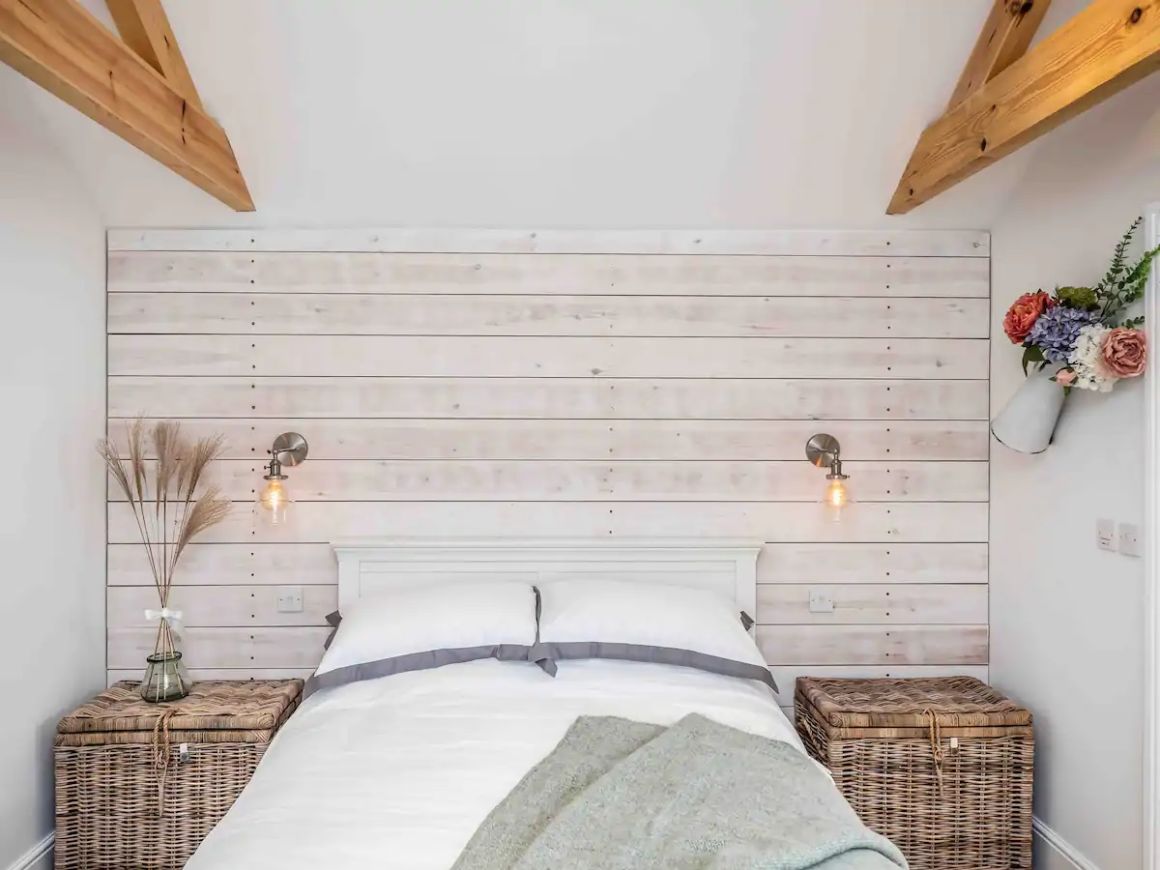 $
3-minute walk to train station
Exploring Norfolk will be made a lot easier from this beautifully redecorated cottage. Located close to the town center, guests are within easy reach of all the amenities they need to make their stay comfortable. There are also several local pubs and bars nearby where you can go out for drinks after exploring the nearby beaches.
The shared garden is the perfect little outdoor space for a light breakfast and some juice, before heading out for a day of adventure and discovery.
Places to visit:
Broads National Park
Royal Sandringham
See the seals at Blakeney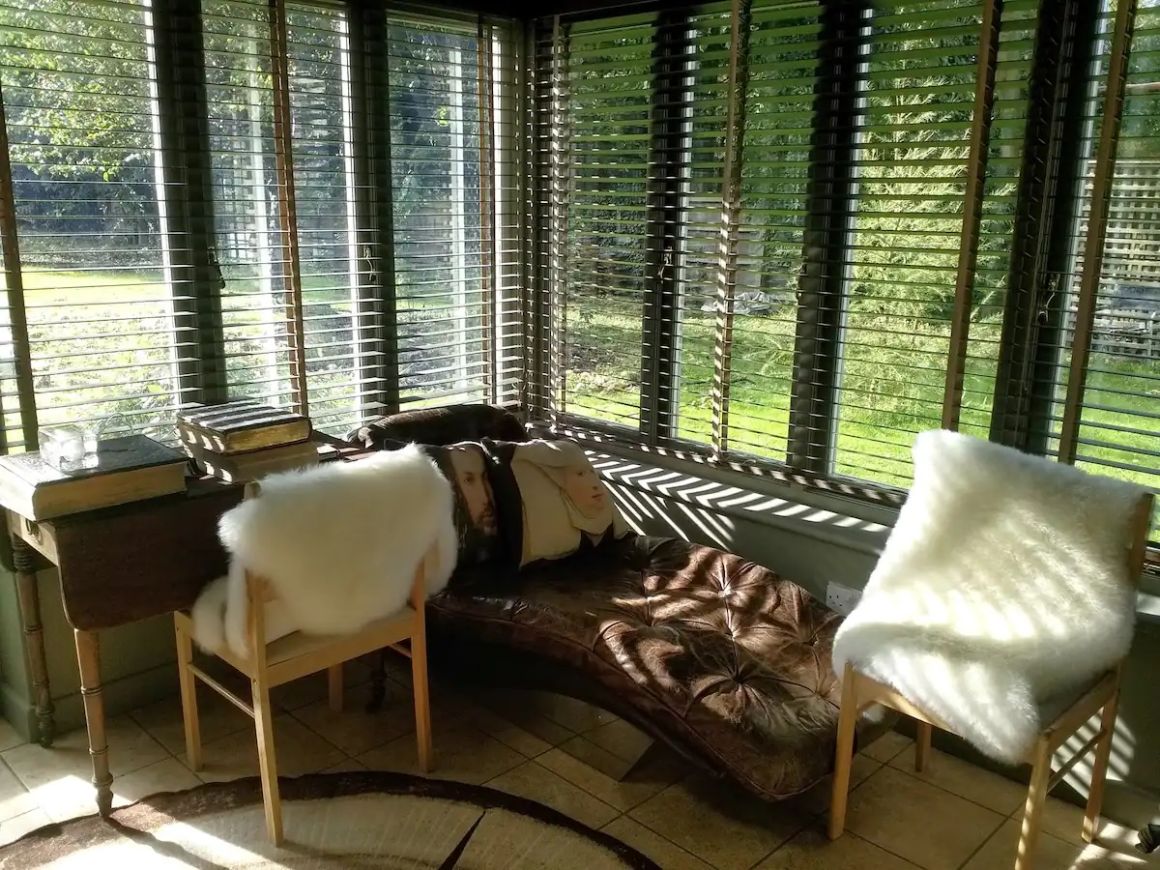 If you like staying in a home with personality and history, this 17th-century cottage located in a small hamlet is the perfect place. It features a dedicated workspace, as well as fast WI-FI so you can finish whatever work you have. But we highly doubt you'll spend more than 10 minutes on that seat as this space is near many excellent walks, restaurants, as well as several pubs.
We can guarantee you that the call of the natural reserves nearby will have a stronger pull than your work deadlines. You might want to come up with a creative excuse for turning in your work late.
This is the perfect Norfolk Airbnb for those who would like to stay in a quiet and secluded place, yet still be within arm's reach of all the attractions, and various restaurants and pubs.
Guests can wake up to lovely views from the bedroom window, whip up a quick breakfast in the well-equipped kitchen, and then get ready for a day of exploring the coast which is only a mere 15 minutes' walk away. Head to the local pub for food and drinks to cap the night off.
Is This the Best Backpack EVER???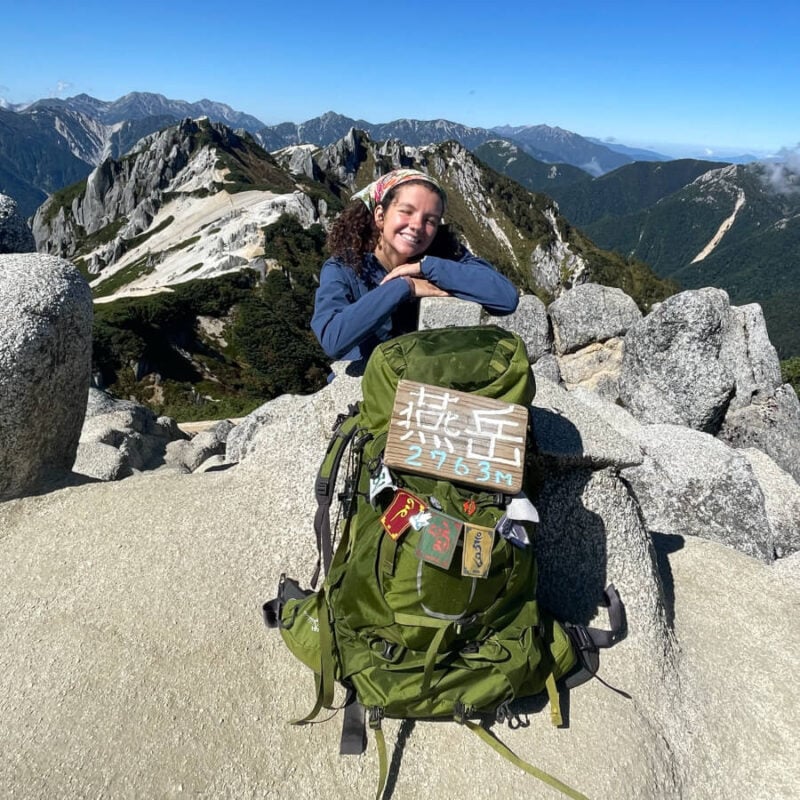 Traveling solo means not having to compromise and doing what you want, whenever you want. However, it also means there's no one to split your bills with, including accommodation. This home is perfect for those on a budget but don't want to miss out on home comforts.
In a great location, this home is close to Kings Lynn which has plenty of dining options and is within an easy drive to various other tourist destinations. If you want to save money, you can prepare your meals in the kitchenette and dine alfresco in the garden.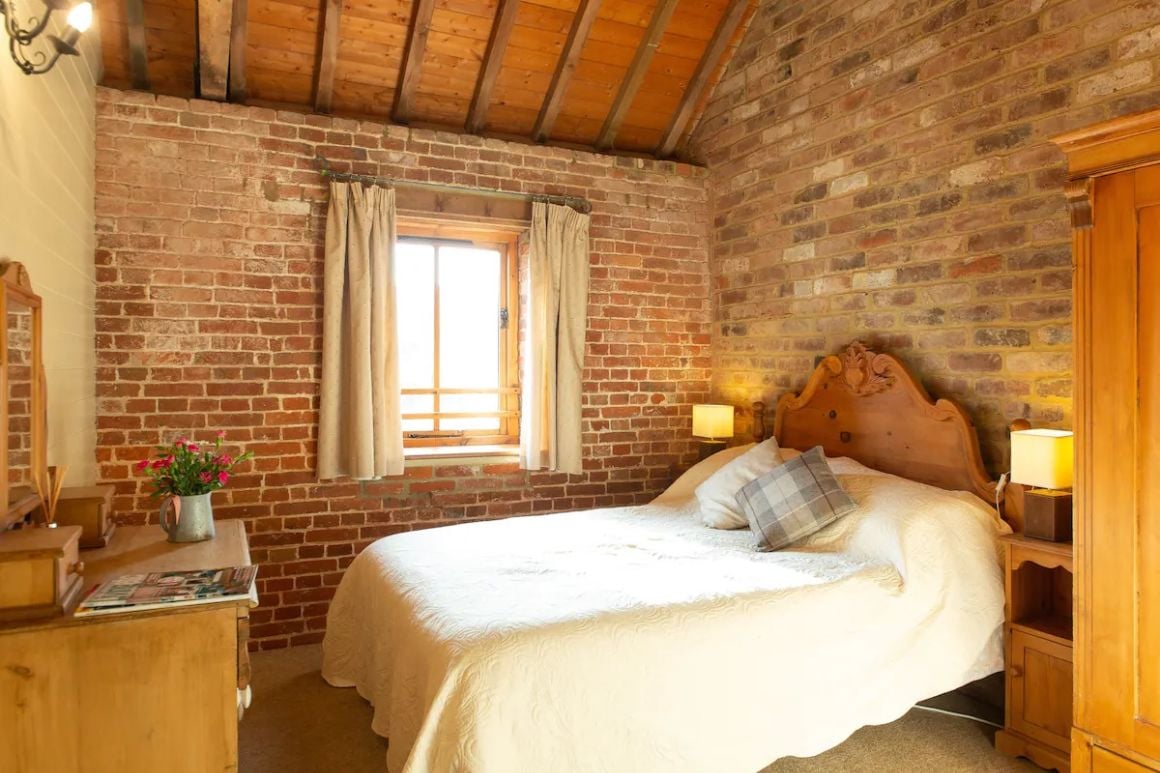 This spacious barn conversion is the perfect home base for families that want to explore the coasts of Norfolk in comfort. Located within a barn complex, the home shares a heated indoor swimming pool and games room with the other homes. There is a selection of ping pong, pool, and other games to keep the kids busy. Even if you have young children in tow, they won't get bored staying in this barn complex.
This home's open-plan living area can easily accommodate a family of six. Guests will be delighted to know that there are several walking tours available in the area. Those who wish to save a little on food can order groceries online from Tesco as they deliver to the property.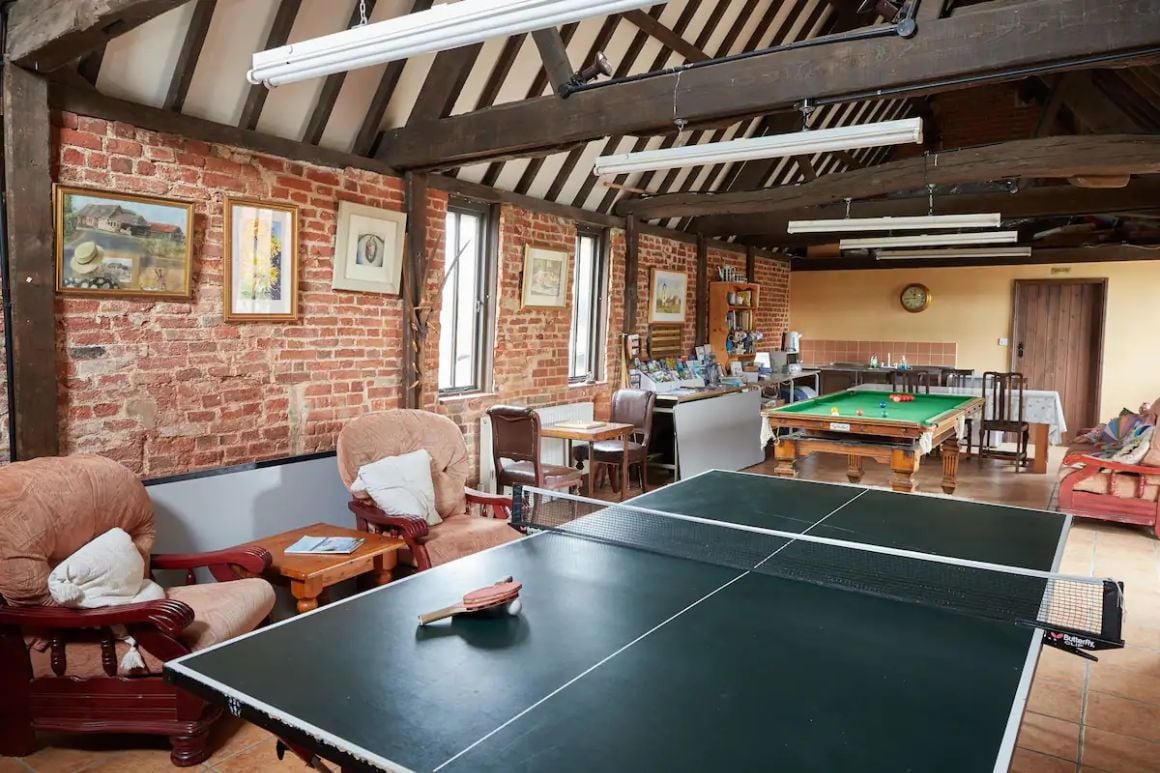 This spacious home is located on a family farm and is ideal for large groups visiting Norfolk. It can easily accommodate 10 people with its large dining room and two lounges. It has a spacious garden with outdoor furniture, a summer house, play equipment, and a BBQ pit where the group can grill up a delicious feast.
Boredom will never be an issue on the premises as there is a thatched game room that comes with snooker and table tennis, as well as plenty of board games. But, why spend the whole indoors when the pretty coast of Norfolk is just nearby and is as welcoming as ever?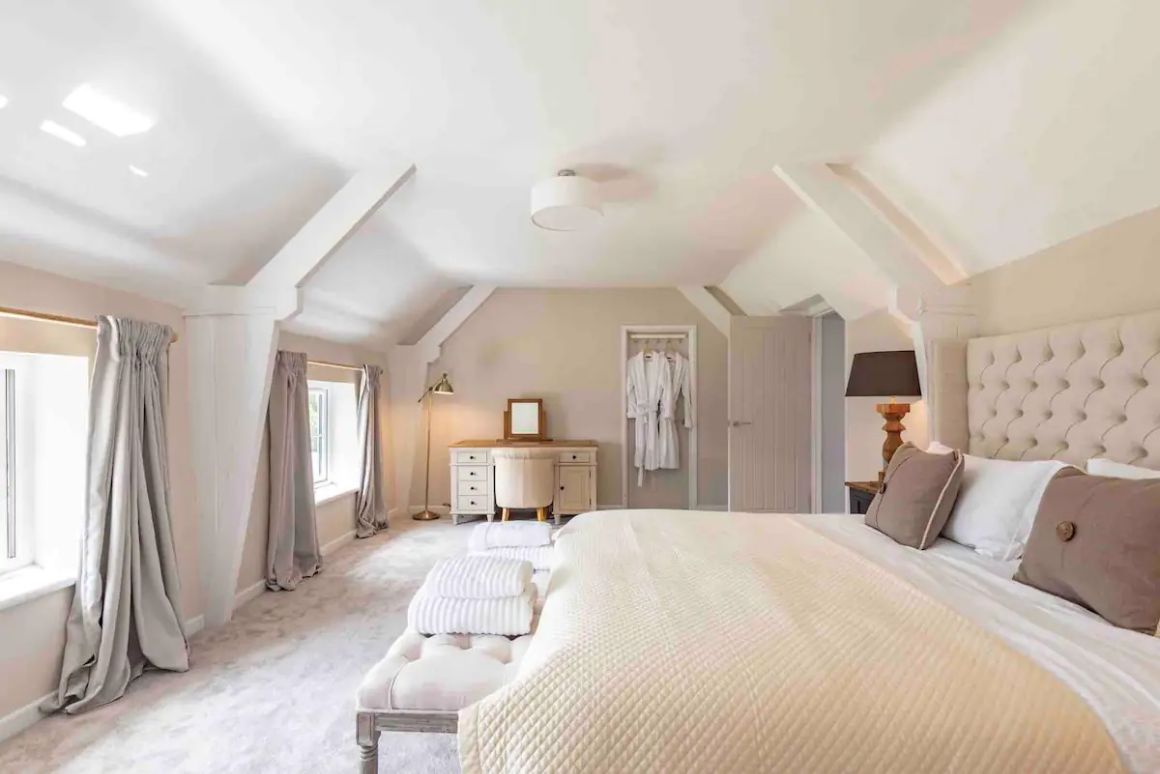 14 Guests
Large parking space
Being in this home filled with old-world charm is like living your English countryside dreams to the hilt while being in the lap of luxury. You might just start speaking with an English accent after spending some time on the property.
Located in a quiet village of South Creake, the home was once a famous pub frequented by locals. It has been renovated and updated with the latest amenities to ensure the comfort of guests. It comes with a sunroom conservatory, a hot tub, and a parking space enough for five vehicles.
The home is only a short drive away from Burnham Market and the popular Holkham Estate and Holkham Beach. There are plenty of activities nearby and parents will especially love the fact that there is plenty of space for children to run around.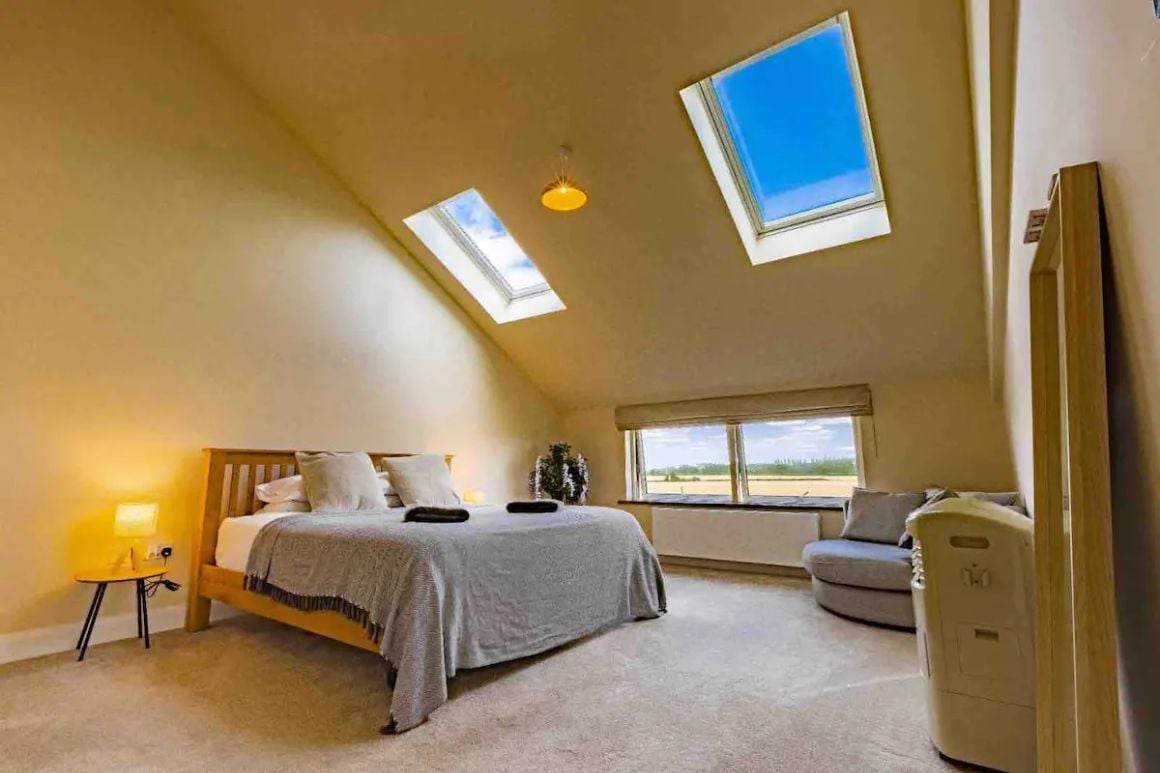 This opulent and spacious Airbnb in Norfolk may just make you stay a few extra days. The price isn't cheap but it has all the amenities families and groups of friends will ever want in a vacation home. The barn is located in Spooner Row and boasts incredible views of the countryside.
It has a hot tub, a cinema room where guests can watch their favorite movies and TV shows, a foosball in the open plan living room, and a BBQ in the patio area where guests can sip s morning coffee. If we could sum it up in one word, it would be "fantastic"!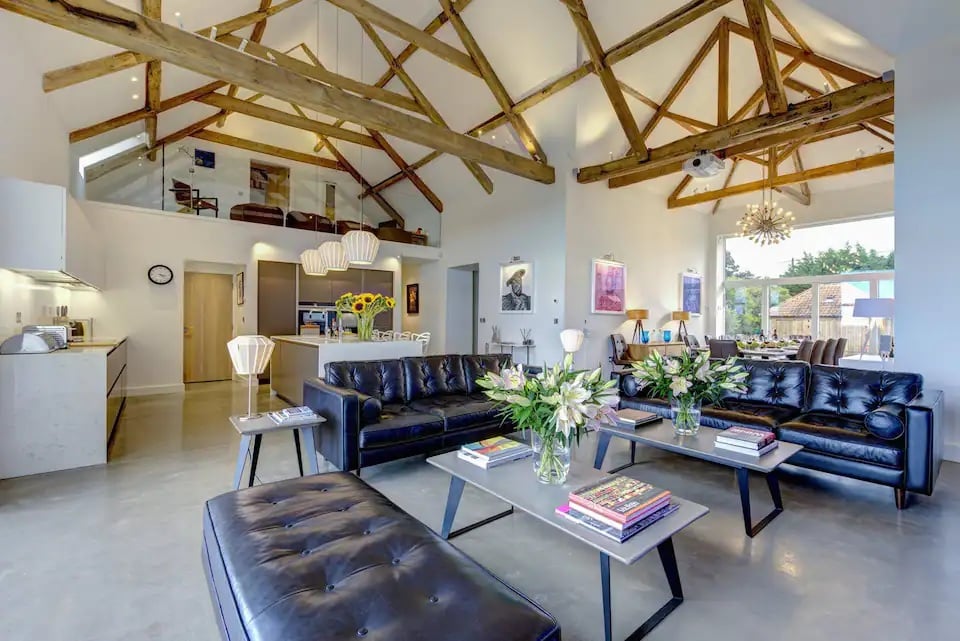 This breathtaking property called Blue Tile Farm Barn has a long history. Built in 1750, it has retained much of its character but has been recently updated to cater to the needs of guests. If you're heading to Norfolk with a group of friends, this is the property you should book.
It features a home cinema where guests can watch their favorite shows and movies while lounging on large bean bags and a large private garden where you can have long meals with space for a few games. You're guaranteed an unforgettable vacation in this place.
$$$
Fireplace with wood burning stove
6 Guests
Quiet and peaceful
Located in the secluded countryside, this lovely cottage is a beautiful home away from home when in Norfolk. If you're frazzled by the demands of city life, this is where you should be headed on your next vacation. This home has plenty of character, and we especially love the tall ceilings and the fireplace. It's the perfect place to be during winter.
A short stroll from the home will take you to one of the town's finest pubs where you can also enjoy delicious dishes that will please your palate. To top it all off, there are in-house services such as spa and beauty treatments, as well as a private chef. Who doesn't want to be spoiled like that?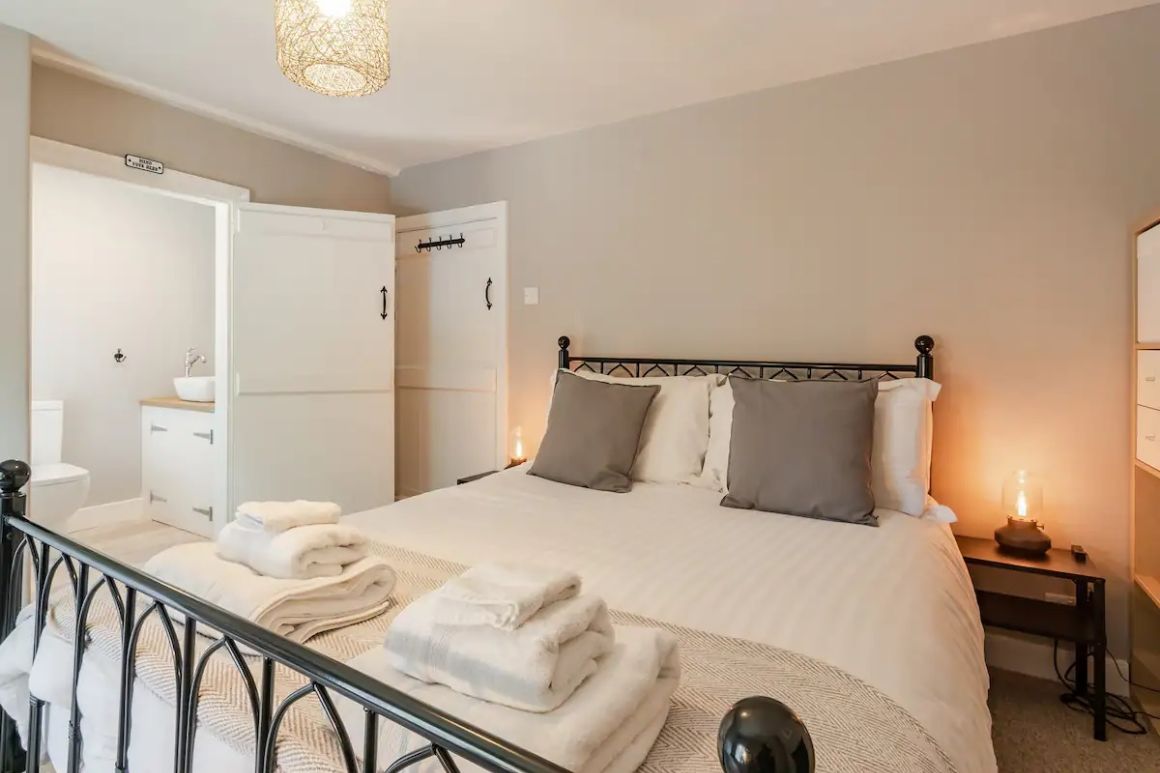 $$
Log burner in the lounge
This lovely cottage has a long history that dates back to 1870. Located in the gorgeous Glaven Valley, guests will be treated to beautiful views of the countryside. The property has been updated to include modern amenities, such as a log burner in the lounge where guests can warm themselves during the winter, and a courtyard, which is the perfect sunny spot for morning coffee.
The nearby woods and fields would make an easy 30-minute stroll in the morning or late afternoon. The local pub is also within easy reach if you would like to explore them during the evenings.
$$$
Walking distance to shops
If you're only spending a limited number of days in Norfolk, you have to make the most of your time. This Norfolk Airbnb is perfect for you because it's just a 200-meter walk from the bus station and less than a 15-minute walk from the train station. You can easily hop on a bus that will take you to various points of interest. It's also within walking distance of Riverside and numerous shops.
This home features a hot tub where you can unwind after a day spent exploring, and a cinema room that features a 5.1 surround sound. We doubt you'll have any time for the latter when there's so much to see around.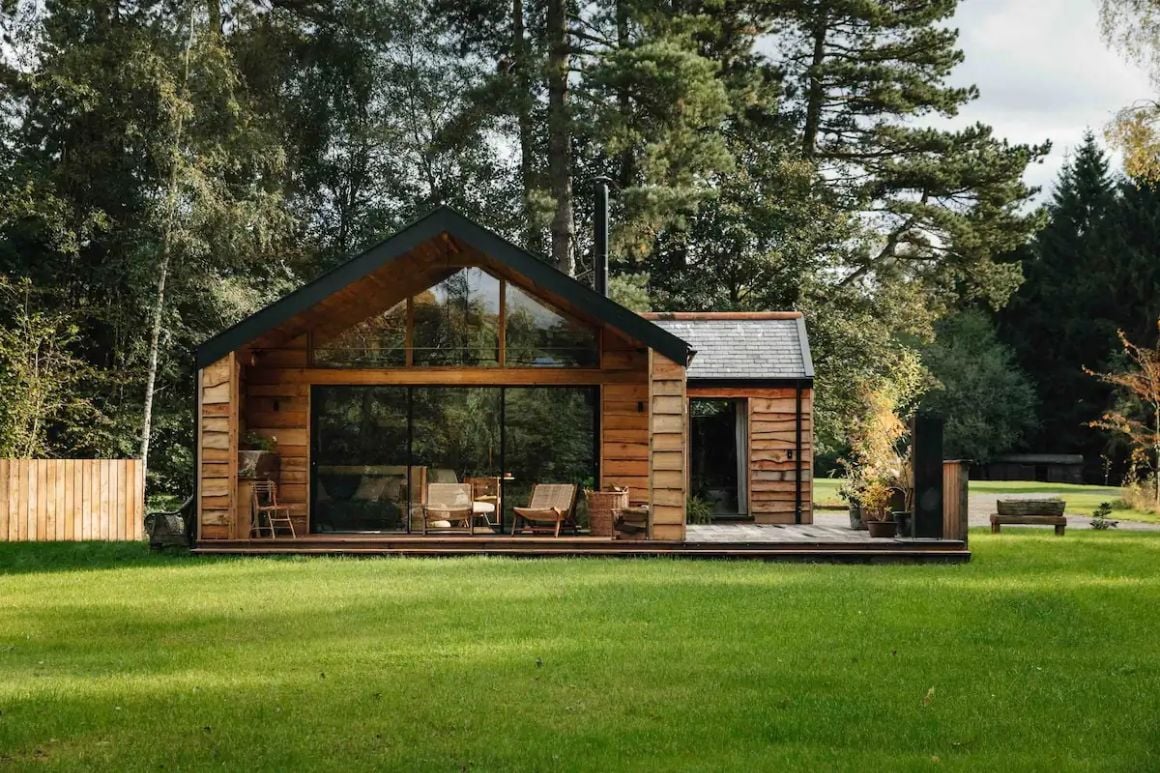 $$$
Surrounded by wildlife
You and your significant other can be lulled to sleep in this space by the sound of crickets and wildlife. This lakeside cabin is located in a private park and is entirely handcrafted.
We know guests will love the luxurious bathroom but if you don't fancy taking a dip inside, you also have the choice of trying the wood-fire outdoor bath that has beautiful views of the lily lake and the trees. If you want to disconnect from the world and just enjoy nature's gentle pace with your loved one by your side, there's no better place than this.
2 Guests
Close to the beach
This cozy little place known as Ruggles Retreat will give you value for your money, especially if you're strapped for cash. Well-equipped, modern, and newly renovated, the space is suitable for two guests. Located in the heart of Sheringham, it is a short and easy walk to the town center and is very close to the beach.
It gives guests peace and relaxation while also being in proximity of the steam railway. Bring your hiking boots or comfortable walking shoes because the beautiful countryside nearby is waiting to be explored.
2 Guests
Garden with patio
You can still enjoy Norfolk even if you're pressed for cash. There are numerous accommodations to cater to tight budgets, such as this lovely home in Reedham. It has a private entrance and bathroom so you don't have to worry about keeping your privacy. You can even save a little more money with essentials such as cereal, milk, & pastries provided for guests every day.
When you don't feel like cooking, there is are two pubs nearby and a retro café.
This former fisherman's cottage has so much character and personality that you'll love staying here. Located in a quiet lane, you can rest your weary feet after exploring the nearby attractions. It is within a five-minute walk from local pubs where you can enjoy evening drinks, and also buy a souvenir or two from local shops.
The fully-equipped kitchen allows guests to prepare their meals, and the attic offers amazing views of the marshes. If you fancy going to the beach and taking a dip, it's 25 minutes on foot or a quick drive away.
$$$$
Outdoor heated swimming pool
10 Guests
Near Norfolk Adventure Park
This new and beautiful property is located on a quiet lane and is the ideal for exploration. It is only a few minutes' drive away from a children's park, a national park, beaches, and other places which provide plenty of entertainment for the entire family, even for the tiny tots.
The nearby woods are the perfect place for those who love the outdoors and wildlife so make sure you bring your camera. If you don't feel like going out, you can always take a dip in the outdoor heated swimming pool or enjoy a meal in the garden.
Staying in accommodation with a pool and a hot tub doesn't have to mean forking out a lot of money. This beautiful home has both, and is reasonably priced! It enjoys having a superb location that gives guests easy access to both Suffolk and Norfolk.
The detached cottage boasts private parking, BBQ, and a terrace. Aside from spending time in the hot tub, we're sure guests will also love going for long walks in the countryside.
2 Guests
Near tennis courts, golf courses
This self-contained apartment is ideal for couples who want to explore Norfolk and have a romantic hideaway to come home to every day. Guests need not worry about their meals as the property is close to pubs that serve meals all day.
The Coasthopper bus stop is close so guests can easily hop on a bus to go to sandy beaches, tennis courts, bird reserves, and golf courses. There's plenty of things to do in the area for couples who love sports and the outdoors. Just a short walk from the apartment are magnificent views that need more than a picture or two.
Airbnb Experiences in Norfolk
How do you make sure that you make the most of your time in Norfolk? Aside from making sure you are staying in a comfortable and beautiful property, you should also take the time to explore the place's beauty, history, and culture.
How do you do that? Through Airbnb Experiences. There are myriad activities, including food and beverage excursions, historical tours, and new hobbies which you can easily book on the same platform where you book your accommodation.
It's convenient, quick, and easy and you need not worry about having to print tickets. We can go on and on, but why let us do the talking when you can book the experiences right now? Here's just one of the Airbnb experiences in Norfolk which you should consider booking.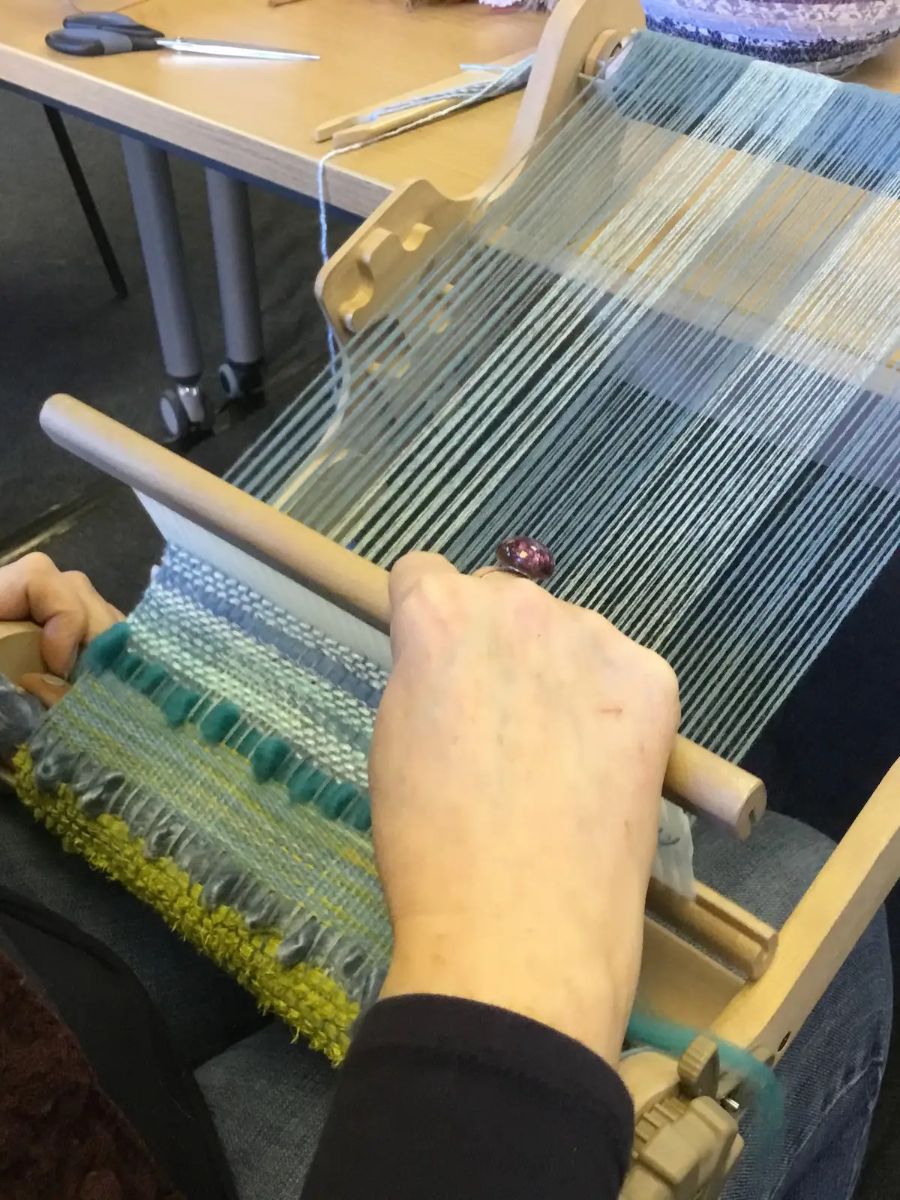 $69/person
3 hours
Up to 4 people
If you've been trying to find a new hobby that will keep you away from laptop and mobile screens, weaving is something that you can consider. Not only will you learn the ancient art form, but you will also learn relaxation and patience in the process.
Participants will be shown how to weave using a variety of materials such as yarns. The different techniques will be demonstrated in a Norwich studio. Norwich happens to have a rich heritage of textiles, particularly weaving.
The weaving session lasts for one and a half hours, and then participants will have the option to continue weaving or use the second half of the session to create a Norfolk Lavender Hanging Heart. At the end of the session, you will have a unique piece to take home. Tea, coffee, and biscuits, as well as materials and equipment for weaving will be provided.
Don't Forget Your Norfolk Travel Insurance
ALWAYS sort out your backpacker insurance before your trip. There's plenty to choose from in that department, but a good place to start is Safety Wing.
They offer month-to-month payments, no lock-in contracts, and require absolutely no itineraries: that's the exact kind of insurance long-term travellers and digital nomads need.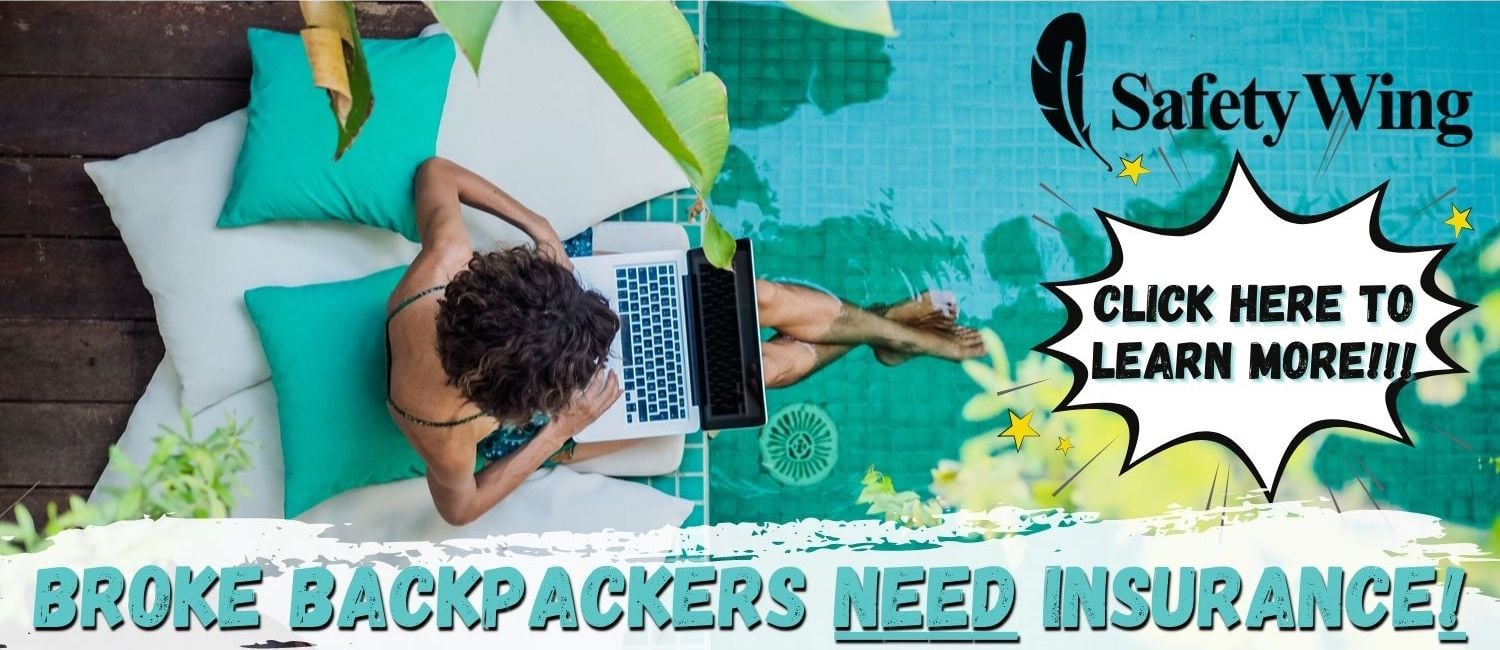 SafetyWing is cheap, easy, and admin-free: just sign up lickety-split so you can get back to it!
Click the button below to learn more about SafetyWing's setup or read our insider review for the full tasty scoop.
Final Thoughts on Renting an Airbnb in Norfolk
Rural landscapes that will take your breath away, pristine beaches, and boating activities that will thrill you to no end. Those are the activities that sum up Norfolk. A visit to this county is something you will treasure and remember forever.
You might go there for a few days, or you might let the gorgeous countryside talk you into staying longer, the important thing is there are plenty of Airbnbs in Norfolk for you to choose from, whether you're alone or with company.
Another way to make your stay in Norfolk memorable is to take advantage of Airbnb Experiences. Don't forget to check what local tours and activities are available in the area.
---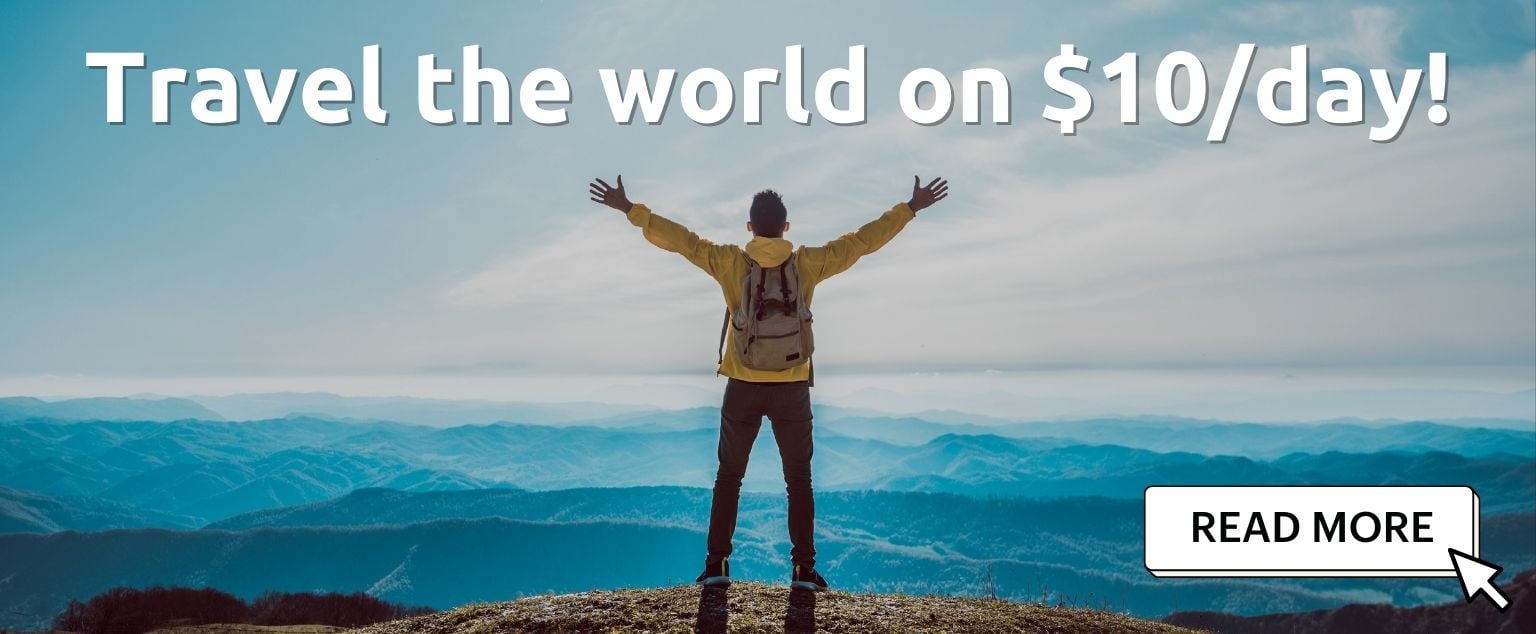 And for transparency's sake, please know that some of the links in our content are affiliate links. That means that if you book your accommodation, buy your gear, or sort your insurance through our link, we earn a small commission (at no extra cost to you). That said, we only link to the gear we trust and never recommend services we don't believe are up to scratch. Again, thank you!