The pacific gem of Oahu is the most popular destination for travelers in Hawaii. Home to the capital Honolulu and world-class attractions like Waikiki Beach, Diamond Head, and the historical memorial of Pearl Habour, the list of things to do and see on the island is a damn good one.
The choice to travel to Oahu isn't hard, but often choosing a place to stay can be a bit tricky. There are a lot of options!
Thankfully, gone are the days of having to choose between a crowded hostel and an overpriced hotel. It's 2021, my dudes – private rentals are the way to go. Booking through Airbnb makes it easy to find the kind of place you want by using the filters to find properties that suit your preference and budget.
We've made it even easier for you with our list of the top 15 Airbnbs in Oahu.
Quick Answer: These are the Top 5 Airbnbs in Oahu
Overall Best Value Airbnb in Oahu
Overall Best Value Airbnb in Oahu
Surfer's Dream, Velzyland
> $
> 5 guests
> Comfortable and homey style
> Located in a residential neighbourhood
Best Budget Airbnb in Oahu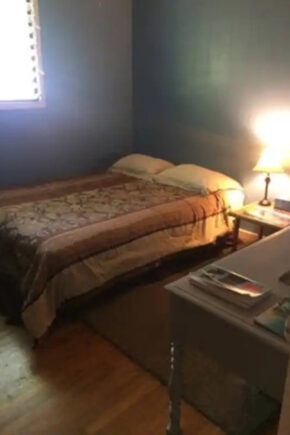 Best Budget Airbnb in Oahu
Small Quaint Private Room
> $
> 2 People
> Desk in room
> Budget-friendly
Best Airbnb for Couples in Oahu
Best Airbnb for Couples in Oahu
Luxury Ocean-Front Condo at Turtle Beach
> $$$
> 2 Guests
> Sunset views from the balcony
> Spot turtles, dolphins, and whales at your local beach!
Best Airbnb for Families in Oahu
Best Airbnb for Families in Oahu
Oceanfront Cottage
> $$$
> 4 Guests
> Oceanfront hammocks
> Family friends
Over-the-Top Luxury Airbnb in Oahu
Over-the-Top Luxury Airbnb in Oahu
Plantation at Paradise Point
> $$$$
> 10 Guests
> Lagoon pool with waterfall
> Holiday destination of the stars

Unlock Our GREATEST Travel Secrets!
Sign up for our newsletter and get the best travel tips delivered right to your inbox.
What to Expect From Airbnbs in Oahu
There's a huge range of Airbnbs in Oahu from humble private rooms and surf shacks, to luxurious villas. While the specifics vary from place to place, you can expect to have a kitchen, an outdoor place to enjoy fresh air, and either AC or a fan.
Things on the island are pretty spread out, and many Airbnbs are best accessed by car. It's not essential, but having your own set of wheels makes it easier for you to get around and see the best of the Island. Make sure you book in advance – it's not uncommon for cars to be booked out on the island!
It's common courtesy in Hawaii to take your shoes off when you enter a home, and many Oahu Airbnbs request that you do it during your stay. Kick back, put your barefeet up and feel at home in paradise.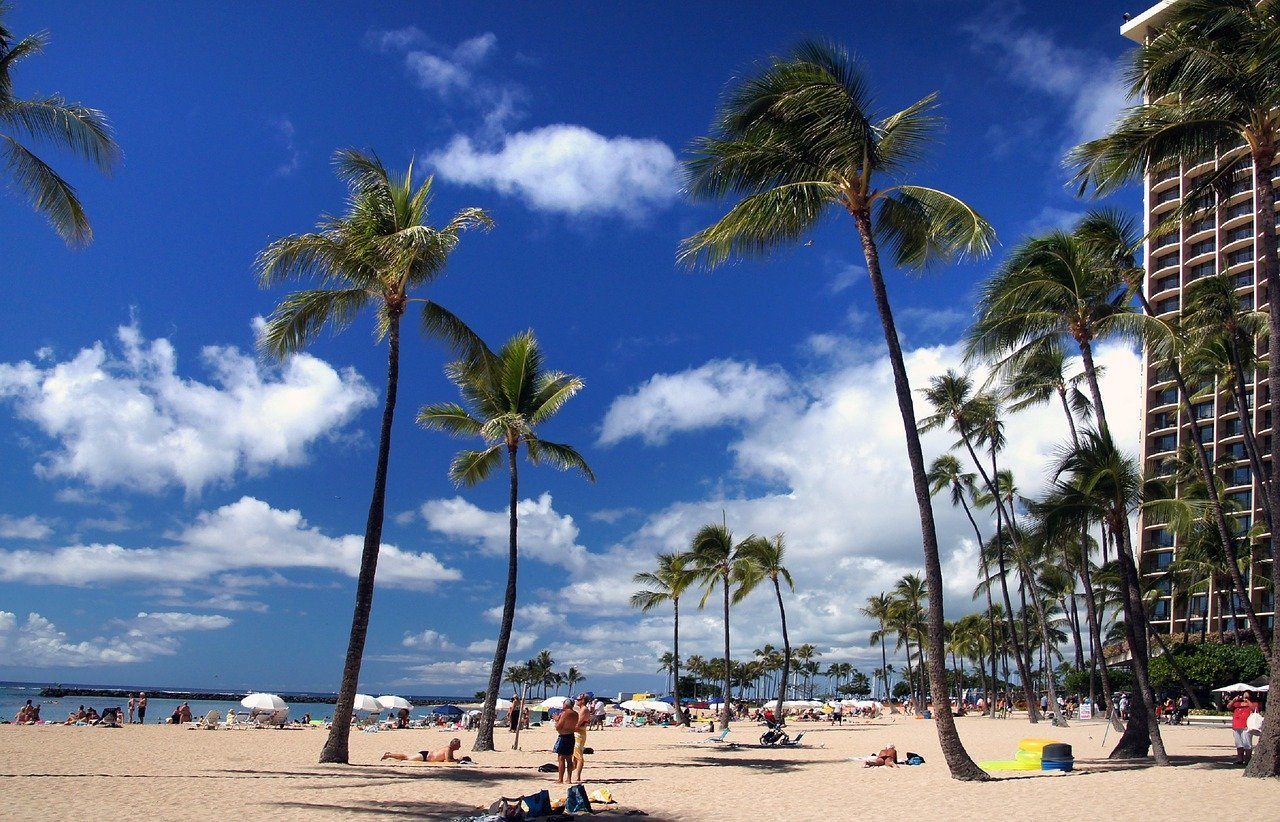 Condos
Condos are found all over the island. The size of the homes vary from small apartments to large family homes, though you can expect common areas like gyms, pools, jacuzzis, BBQs and sometimes even tennis courts! It's like staying in a resort, but with more homely features.
Villas
If you've got the cash and want a super nice Airbnb in Oahu, don't look past a villa. There are some seriously sexy properties. Villas tend to be pretty luxurious, with fancy features like pools, jacuzzis, multiple living spaces and epic views. This is a great choice if you're travelling with a big group, though we wouldn't judge you if you booked it all for yourself.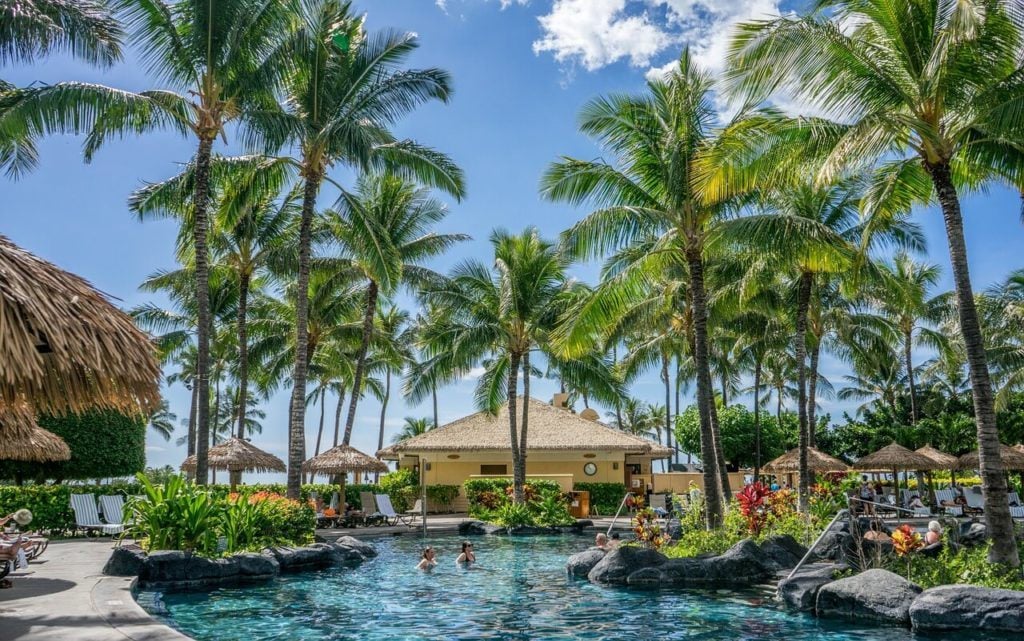 Private Rooms
A private room in a shared home is a great choice for those who want to have some space of their own without renting an entire place. In Oahu, these rooms can be in residential homes or condos, and are popular choices for solo travelers and couples. They are often the most affordable option on Airbnb – perfect for those on a budget.
Facilities like the kitchen and bathroom of these properties are usually shared with the other members of the house.
Why Stay in an Airbnb?
There are a bunch of reasons to stay in an Airbnb.
Local Experience: Local tips make a big difference when you're exploring somewhere new. Even if your Airbnb is managed by an agency, you'll still be able to get recommendations for things you'd otherwise miss. Check for Airbnb properties with a Superhost rating – these hosts are the ones who have been proven to go out of their way to make sure their guests have the best possible stay.
Affordability: A quality Airbnb almost always ends up cheaper than a nice hotel room. Who doesn't want their cash to go further?
Unique Properties: There are a lot of unique Airbnbs that make a conventional room or home look like a total snooze fest. Embrace van life, live in a treehouse, sleep on a boat….there are a lot of unique options!
Privacy: Enjoy your own space without being disturbed. Whether you're planning a romantic getaway or a family trip, you can select places with the right about of privacy. Many properties have self-check-in to keep any interaction with hosts at a minimum.
Staying Long-Term: Long term stays on Airbnb are rewarded with hosts setting up discounts for those who want to hang around a bit longer.
Airbnb Experiences: If you thought that Airbnb was only for finding great accommodation, think again. The platform also offers experiences which are unique activities with a special local touch.
Top 15 Airbnbs in Oahu
We've made finding the best Airbnb for you easy with our selection of 15 top properties. From casual homes to outstanding luxury, there's something for everyone.
$
Comfortable and homey style
5 guests
Located in a residential neighbourhood
The North Shore of Oahu is known for surf. If you're visiting the island to hit the waves and enjoy the beach, this Airbnb is a great shout. It's across from an amazing beach with a surf break, and super close to other epic spots for enjoying the water.
The house sleeps four – although there's a big L-shaped couch in the living room where two extras can crash. The living spaces are bright and open, and there's a large balcony overlooking the garden where you can sit back with your friends with a few cold beers to debrief your day.
The home is in a chill, residential neighborhood close to Waimea Bay, Sunset Beach, Pipeline, and Shark's Cove. It's a perfect choice for a group of mates or family who are traveling to Oahu to enjoy the ocean.
This Oahu Airbnb is away from the hustle and bustle of Honolulu, in a peaceful neighbourhood lined with flowers and trees. You'll get a soundtrack of chatty tropical birds and jungle sounds.
The room is simple and cozy. You'll have your own privacy for the best budget price in Oahu. There's a desk in the room which is a handy bonus if you needed to get some work done during your trip. Each room of this home is rented out to Airbnb guests, with access to a shared kitchen, bathroom, living room, and garden.
You can reach Honolulu by bus, though it's not the most reliable way to get to the Kalihi Valley. If you have room in your budget a car is probably the way to go.
6 Guests
Modern loft in downtown
If you want an urban getaway in the heart of Honolulu downtown, check out this loft.
The space is open plan, with the bedrooms and bathroom overlooking the living room, dining room, and patio below. The views from the balcony are some of the best in town. This place is giving serious bachelor/bachelorette pad vibes, but you can invite six of your mates to join the fun.
The building has a sweet rooftop pool when you want a dip, although you're just 1.8 miles to Waikiki Beach for when you want to embrace this iconic spot.
You're in the thick of the action for all things to do downtown, including the trendy bars of Chinatown, cute cafes, and restaurants.
Is This the Best Backpack EVER???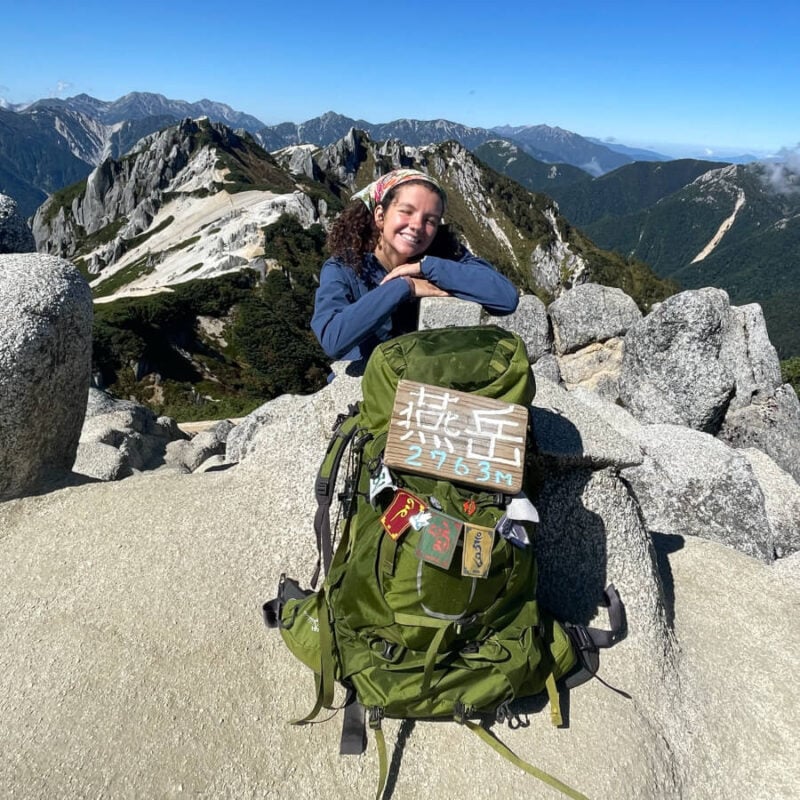 $$$$
Lagoon pool with waterfall
10 Guests
Holiday destination of the stars
If you and your nine besties have some cash to burn and fancy holidaying like the Obamas, we've found your spot.
The villa has an enormous lanai with panoramic views of the Kailua coast. It's just off the beach, so you can enjoy your own stretch of calm Hawaiian waters. The property is an oasis in itself. In the courtyard, there's a lagoon pool with a waterfall, an island spa, and a cabana surrounded by lush tropical vegetation.
Inside has five bedrooms, each with en-suite and walk-in closets, plus various lavish living spaces. Oh, how the other half lives!
This Oahu Airbnb is seriously fancy. The Obamas loved it, and we bet you will too if you're prepared/able to dig deep for the experience.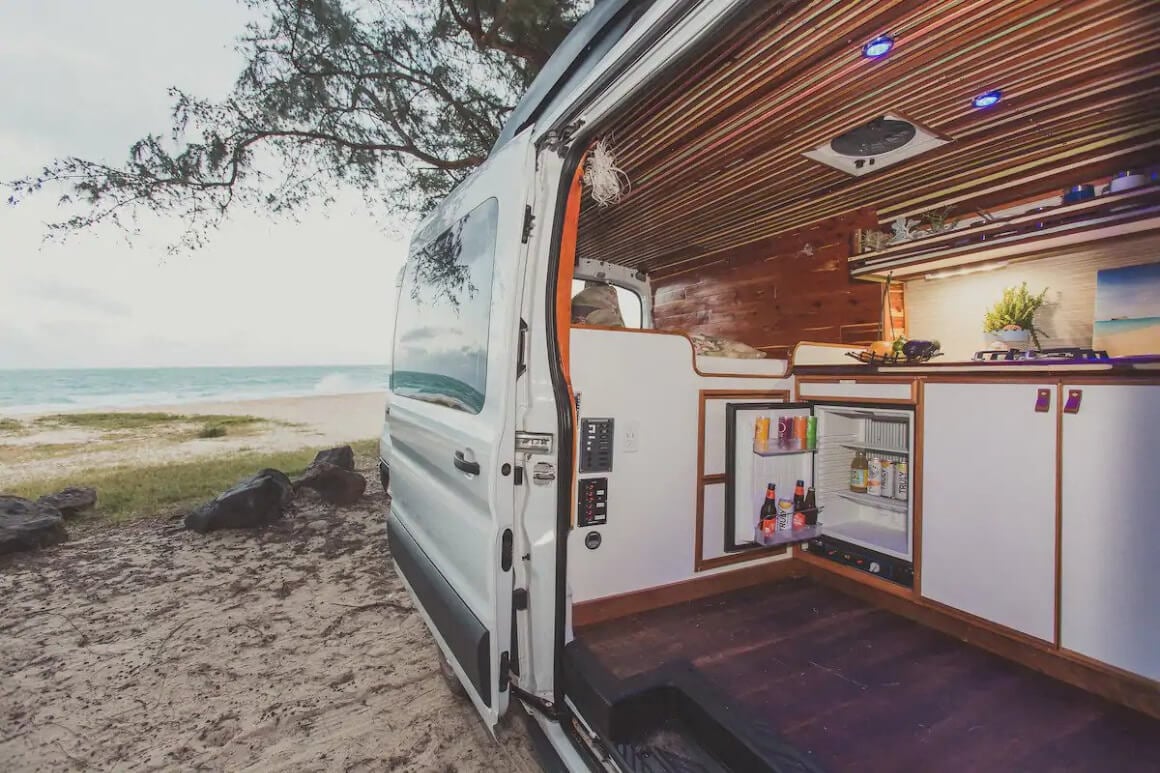 2 guests
Unique accommodation in van
The beaches and majestic nature are the main reasons people visit Hawaii, right? This unique Oahu Airbnb combines accommodation and transport. In this van, you can spend every night with ocean views or parked on top of a lush mountain landscape.
An epic eco-friendly van, this Airbnb has more features than many full homes. It's solar-powered, has a two-burner stove kitchen, large fridge, and a fan. There's a full-sized bed and hot shower too, so you won't exactly be roughing it. You'll be able to catch a sunset every evening in your rolling home.
This oceanfront beach house in Oahu is a great Airbnb for families looking for a relaxing beach getaway.
It's on a gated property in a quiet neighborhood, where you can be lulled to sleep by the sounds of the waves crashing just outside your door.
There's plenty of space to play in the backyard which extends to the ocean. Studded with coconut trees, there's even a hammock for ultimate relaxation. On one side you've got views of the ocean, and behind the house, there's a dramatic mountain view. It's a magical setting where you can create some memorable moments with your favorite people.
The cottage has sleeping space for four in the two bedrooms, although you can sleep up to seven in the home if you want to invite the whole crew on your beach trip. Inside is spacious and cozy, and there's AC for when you want to cool off indoors.
It has everything you need for a comfortable and, most importantly, fun getaway in Oahu.
4 Guests
Close to the beach
This loft-style home on the North Shore is an amazing choice for a group of friends keen on a Hawaiian surf getaway. The space is open plan with two queen-sized beds upstairs, so you and your friends can enjoy sleepover vibes on your trip. While there are beds for four people in the loft, you can comfortably fit an extra two people on the futon in the living room.
This part of the North Shore is renowned as a top location for surfing, diving, fishing, and of course, absolutely divine beaches. You and your mates need not jump in the car while you're here.
$$$
Sunset views from the balcony
2 Guests
Spot turtles, dolphins, and whales at the local beach!
This stunning Oahu Airbnb is tucked away on Lahilahi beach. Also known as turtle beach, and as the name suggests, there are a lot of them hanging out here!
If you're traveling for romance and relaxation, you can escape the crowds of busier parts of the island and have a truly relaxing stay in paradise.
The balcony with an ocean view is a huge standout of this home. It's the perfect spot for watching the Hawaiian sunset with your loved one. You've got a great vantage point to see the turtles on the beach below, and dolphins and whales have been known to swing by this spot too.
Inside the home is brightly lit and luxurious. There's a recently renovated kitchen, open living space, and a comfy, queen-sized bed. With the beach on your doorstep, you'll be able to snorkel, boogie board and surf right out the front of the apartment. The condo has a pool, Jacuzzi, BBQ, and tennis courts for all guests to enjoy.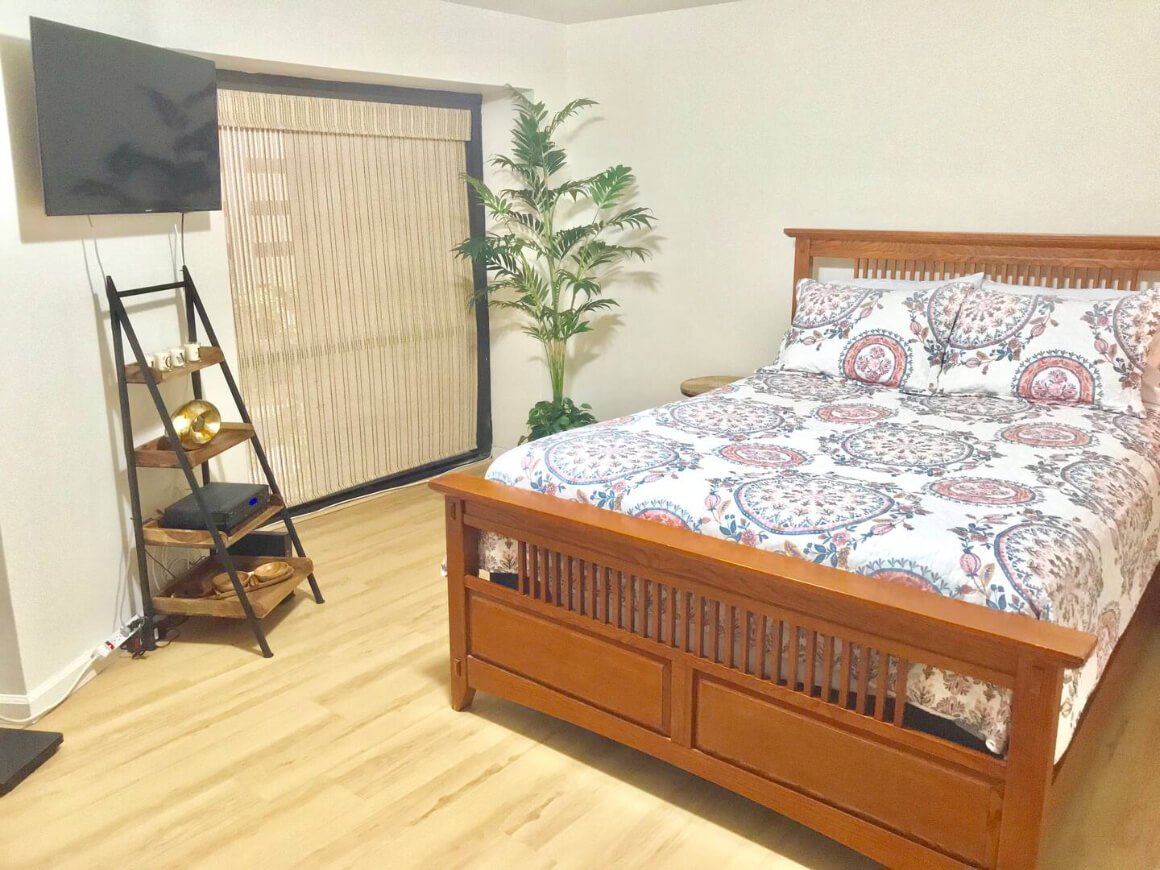 $$
Jacuzzi and pool access
6 Guests
Close to nightlife
This three-bedroom Oahu Airbnb is located in the downtown area, only a few blocks away from the best places to party. If you're traveling with a group of mates, there's plenty of space for six people across the bedrooms.
Located in the downtown area, the beach, restaurants, supermarkets, and other essentials are super close by. The condo has an epic pool and Jacuzzi for you to lounge by and recover the next day. If you want to continue the party in the building, there's even a karaoke bar in the building.
4 Guests
Located at the famous Waikiki Beach
Waikiki is one of the most famous beaches in the world, and for good reason. If you're planning on staying in Waikiki, this penthouse will give you a luxurious place to chill when you're not soaking up the vibes of the iconic beach. You're close to all the things to do in Waikiki, and only 10 minutes' walk from the beach and other top spots.
Depending on what room you're in, you have million-dollar views out over Diamond Head, the mountain ranges, or the Pacific Ocean. The place has large, wide windows in every room and two spacious bedrooms with comfy queen-sized beds. Guests have access to a pool, Jacuzzi, and gym in the building.
Best Private Room in Oahu | Lanakila Cove
2 Guests
Local home in a calm and beautiful area
This is a private room in a family home in Hauula. In a calm part of the island away from the tourist hubs, you'll have the chance to connect to the local lifestyle. Multiple rooms in this Oahu Airbnb are rented out to travelers, so there's an opportunity to connect with locals and travelers others while exploring.
The room is a cozy space with AC and a large window that peeks into the garden. It has a double bed and a second double can be set up if you'd like to share the space between four. There's joint access to the kitchen, bathroom, living spaces, and backyard with your local hosts and the other guests. The beach is literally 20 feet from the edge of the property, and the whole place has stunning views.
$$
Treehouse in the forest
9 Guests
Solar water heating and sustainability features
This amazing Oahu Airbnb is a spacious forest home that will connect you and your group to the magic of Oahu's nature. The home is spread over three levels and connected by a bridge, giving the feeling that you're floating above a canopy of trees.
Little details have really been considered in the design of this home – from its eco-materials and solar water heating, luxurious linens, and special seating areas to admiring bird activity and mountain views.
There are spacious living spaces for your group to hang out together. The home sleeps nine guests, and when you consider the cost of this place per guest, it's actually one of the cheapest, and definitely one of the most incredible, places to stay.
The unique design of this space and eco practices makes it a great Hawaii eco-lodge.
2 Guests
Close to Waikiki attractions
This private room in Kaimuki is a top choice for solo travelers in Oahu. The home has a relaxed and cozy energy with bright colors, surfy decor, and open, breezy windows.
The room has a king-sized bed (plus sofa bed) with AC for those hot Hawaiian days. There is access to a kitchen, bathroom, and common living spaces, including a leafy green backyard these spaces are shared with other Airbnb guests.
It's close to the action of Waikiki city but tucked away in a quiet neighborhood. You can cruise into the heart of Waikiki and all its attractions within 10 minutes in a car or bike, or walk into the center within 30 minutes.
2 Guests
Fully equipped kitchen
This garden unit is tucked away among mango trees and tropical plants.
The space is a cozy and fully equipped unit with AC for those hot days, garden views from the kitchen, and plenty of space to unpack your things.
The leafy backyard is a stunning space to relax in the hammock, and is a popular choice for native birds who love playing in the fruit trees. It's a quiet and peaceful space but still located in the heart of Honolulu.
You're not far from downtown Honolulu from here. The Honolulu Museum of Art is only blocks away! This is a solid Oahu Airbnb for one or two people who want a homely space to call home on their trip to Honolulu.
$$$
Beautiful backyard with outdoor shower
4 Guests
Local feel close to beach
If you want to have a long stay and soak up the local life in Oahu, this Kailua home is an excellent option. The neighborhood is a tranquil place popular for its stunning white sand beaches, kite surfing, windsurfing, and bike riding.
It will provide the ideal set-up for a wholesome time on the island. Inside the home has a bright and bohemian feel. The space has been recently renovated too, with a brand new kitchen and fancy new appliances. A fun little bathroom feature is the remote control bidet in the loo. If you know, you know, right?
The backyard is a gorgeous place to relax and unwind after a day by the ocean. There's an outdoor shower for you to rinse off after the beach, and a lanai for sitting back and debriefing your day. The house is centrally located in Kailua near the town, within walking distance to the Wholefoods and farmers market.
Best Airbnb Experiences in Oahu
Gone are the days when Airbnb was just a rental platform.
As well as their property listings, Airbnb also offers experiences. These offerings help you make the most of your stay and get the perspective of a local who knows the place like the back of their hand.
We went ahead and picked the top five Airbnb Experiences in Oahu to make the most of your stay in this incredible destination.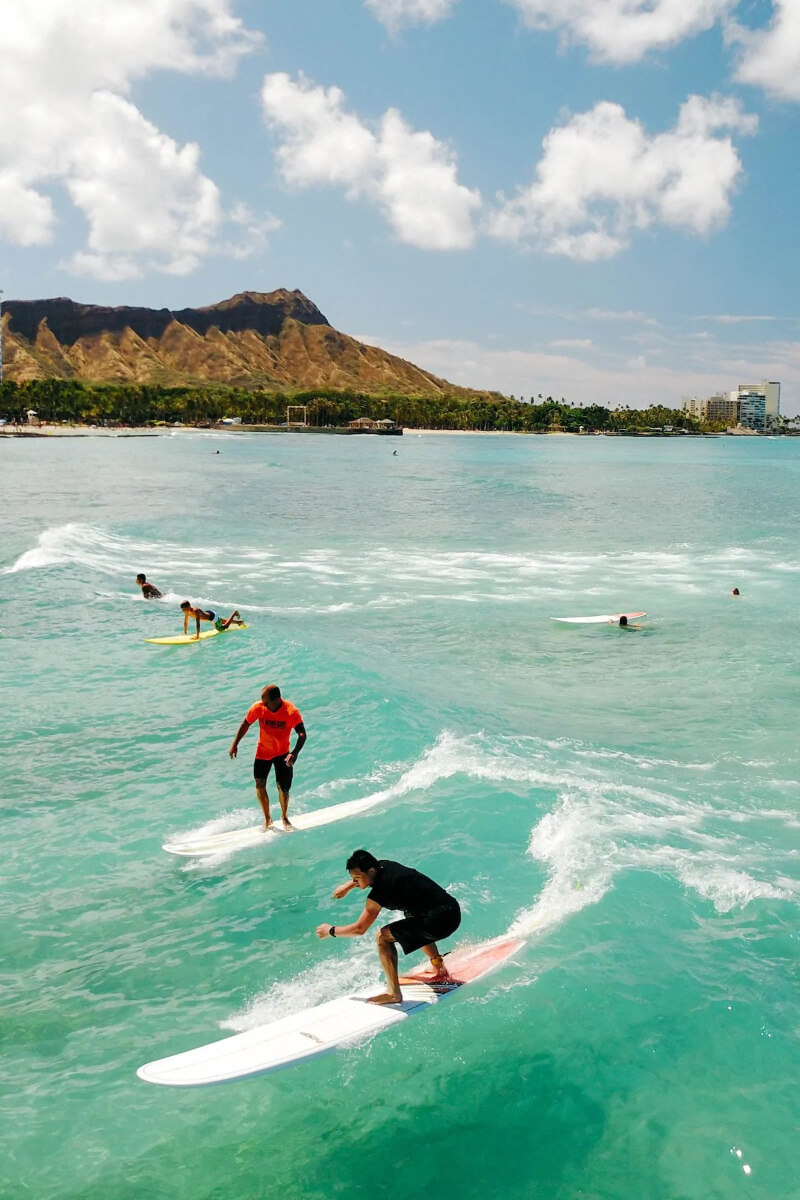 From $95 per person
Up to 4 people
90 minutes
Surfing is a big part of the culture in Oahu, and if you really want to embrace the Hawaiian lifestyle, getting out into the water is the way to do it.
Your hosts start off the lesson by teaching you what to do and some water safety tips. Then you'll hit the waves! This experience is appropriate whether you have no or an intermediate level of experience surfing. Your host will be there to help you make the most of your time out in the surf. There's even a barista-made coffee included at the end of the experience.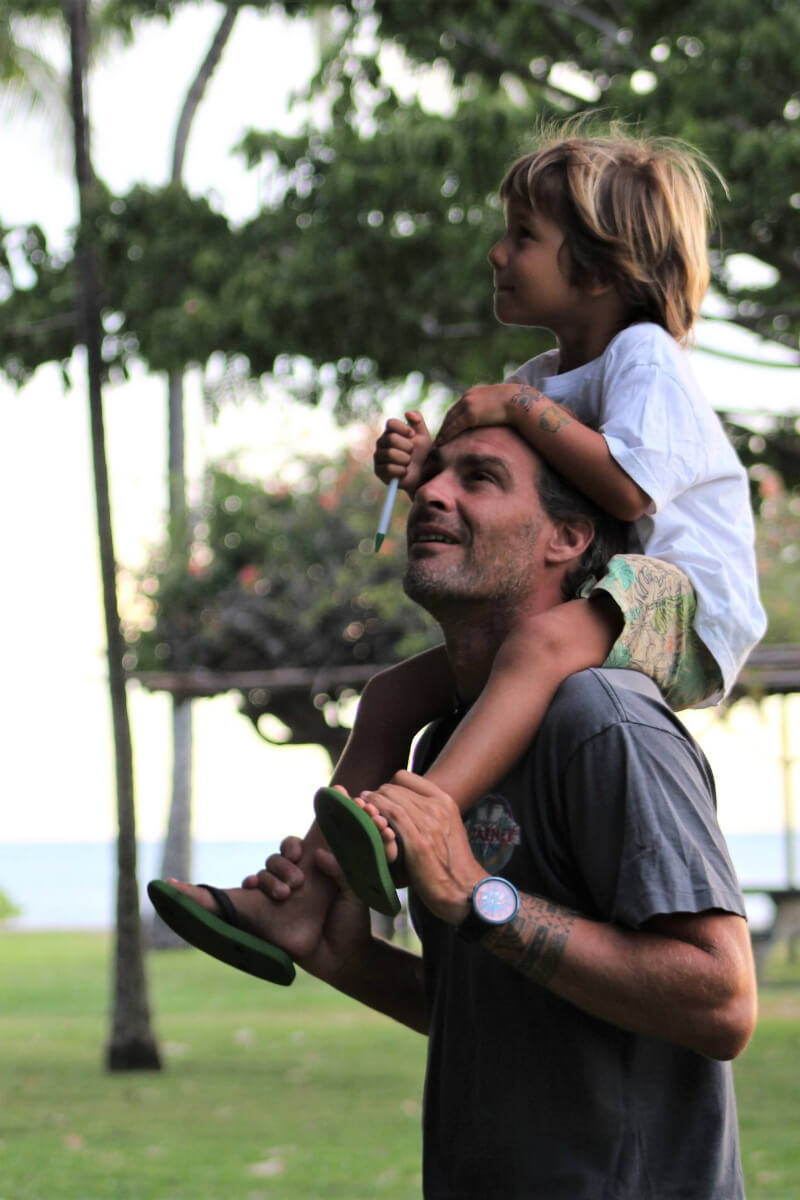 From $30 per person
Up to 8 people
2 Hours
This tour will give you an in-depth understanding of the history and nature of the region that many tourists miss out on when visiting Oahu.
Your local guide, Jay, is a historian, academic, and local to the island. She is passionate about her home and has deep family connections to the land that she will share, as well as some tips and tricks to identify local birds and other animals.
You'll start the experience in the tourist center of Waikiki before venturing east on foot to the local parts of town. There's a bit of walking involved, but you will have the chance to recharge and eat some delicious mochi, a local type of icecream, under a historic banyan tree
From $135 per person
Up to 10 people
3 hours
This Airbnb experience will teach you the history and evolution of traditional Hawaiian dishes. You'll learn how to cook local favorites including fresh poke, Kahuku shrimp, butter mochi, and then enjoy the fruits of your labor over a drink with your fellow classmates.
This class is a small and intimate setting in a local home where you can watch the waves roll into the shore of the nearby beach. It's an idyllic setting and a delicious experience!
They also offer Asian-fusion classes and options to cook extra courses, so depending on what you like, check the options for the dates you are traveling.
From $98 per person
Up to 10 people
90 minutes
A Lei Po'o is a traditional Hawaiian flower crown. In this Airbnb Experience, you'll have the opportunity to create your own from locally sourced tropical flowers.
Your host Kiana was born and raised on Oahu and has been performing Polynesian dance and making her own Lei Po for each performance since she was a child. This is a Polynesian tradition that has been passed down from generation to generation. Kiana learned from her mum, and now she is passing on her knowledge and passion for her culture through this meaningful and fun class.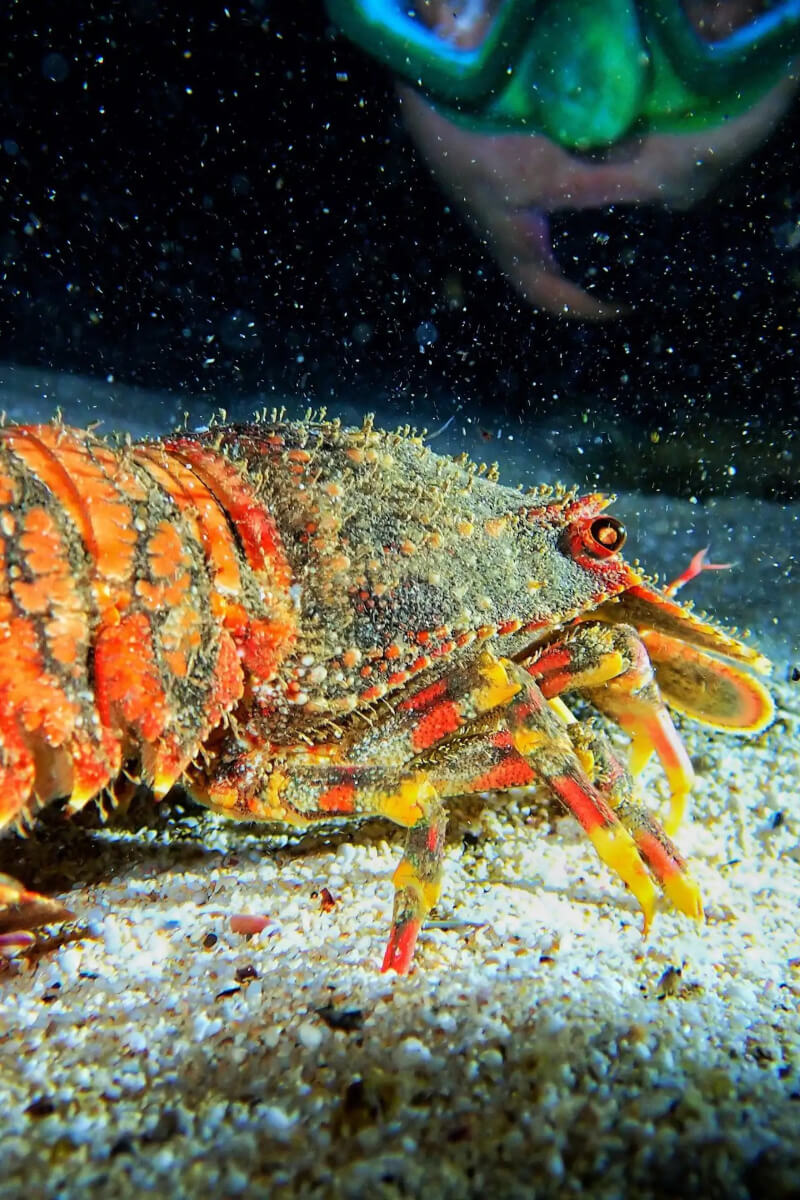 From $119
Up to 8 people
2 Hours
Hawaii's underwater ecosystems are unlike any others in the world. This experience will have you in the water at night searching for the incredible nocturnal marine creatures in the tidal areas of Sharks Cove.
If this sounds spooky to you, fear not. You'll be guided by Don, a marine biologist with amazing knowledge and appreciation for underwater ecosystems and plenty of experience exploring these waters.
All Airbnb Experiences that involve close contact with animals have been designed according to standards from World Animal Protection.
All the equipment you need is provided. You'll leave this tour with an amazing new perspective of marine life and some beautiful and unique photos of your trip to go with it.
Don't Forget Your Oahu Travel Insurance
ALWAYS sort out your backpacker insurance before your trip. There's plenty to choose from in that department, but a good place to start is Safety Wing.
They offer month-to-month payments, no lock-in contracts, and require absolutely no itineraries: that's the exact kind of insurance long-term travellers and digital nomads need.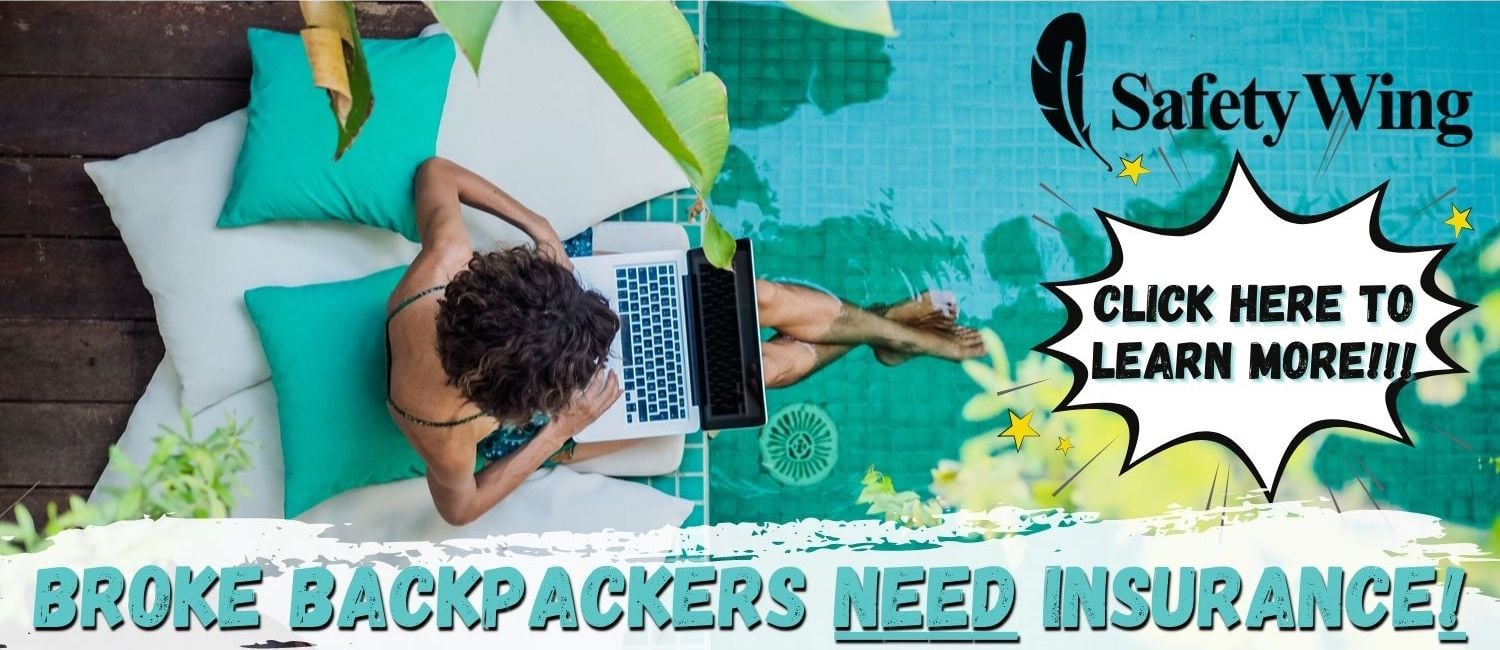 SafetyWing is cheap, easy, and admin-free: just sign up lickety-split so you can get back to it!
Click the button below to learn more about SafetyWing's setup or read our insider review for the full tasty scoop.
Final Thoughts on Airbnbs in Oahu
Hopefully, this article has given some insight into the different types of Airbnbs in Oahu. Whether you're planning a surf escape in a local town or a party trip in downtown Honolulu, there are lots of different options to suit your budget and travel style.
If you're considering how you will fill your days, don't forget to check out the Airbnb experiences on offer in Oahu. We picked out these tips from a huge list of Airbnb Experiences on offer because they are highly rated by guests and provide a unique and authentic insight into what makes Oahu special.
While you're sorting your travel plans out for getting to Oahu, don't forget to organize travel insurance. Organizing these things is definitely the most boring and tedious part of having the travel bug, but if you get caught in a pickle, you will seriously thank your past self. No one wants to be caught in trouble, even when they are in a paradise like Oahu!
---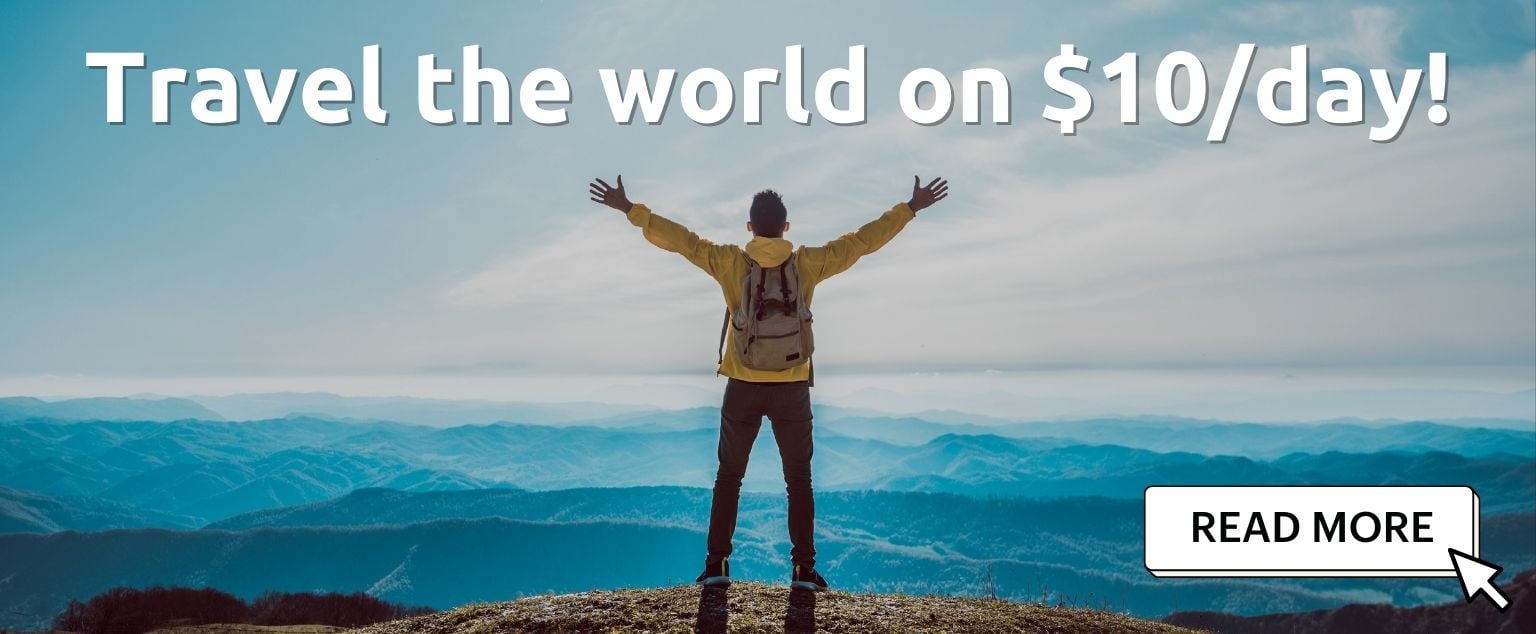 And for transparency's sake, please know that some of the links in our content are affiliate links. That means that if you book your accommodation, buy your gear, or sort your insurance through our link, we earn a small commission (at no extra cost to you). That said, we only link to the gear we trust and never recommend services we don't believe are up to scratch. Again, thank you!