San Sebastián, known to locals as Donostia, is a coastal city in the northern Spanish province of Guipúzcoa.
The area is known for its rugged mountain landscape, stunning coastline, charming villages and one of a kind culinary culture. It's in the heart of Basque Country, a distinctive culture in this region of Spain and France.
Here you'll find amazing urban beaches and an Old Town bustling with bars where you can eat the best pintxo's, or Basque-style tapas, paired with delicious local wine.
For your trip to this magnificent place, you're gonna need a beautiful place to stay. If you want the best range of rentals in San Sebastián, you'll find them on Airbnb. Staying in an Airbnb gives you the chance to live like a Donostiarra, hang out with locals and have an authentic experience in the incredible Basque country.
The area is full of all kinds of different accommodation options, from affordable private rooms with shared facilities to spacious penthouses with views of the ocean. Whatever your travel style is, I've whipped up this guide to the best Airbnbs in San Sebastián.
Quick Answer: These are the Top 5 Airbnbs in San Sebastián
Overall Best Value Airbnb in San Sebastián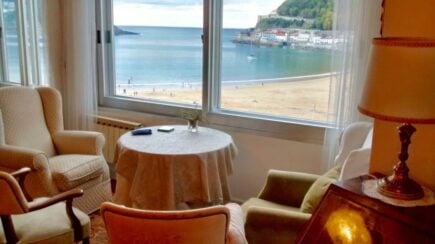 Overall Best Value Airbnb in San Sebastián
Charming apartment. Sea view. Perfect for a couple
> $$
> 3 Guests
> Fully-equipped kitchen and living space
> Seafront location at La Concha Beach
Best Budget Airbnb in San Sebastián
Best Budget Airbnb in San Sebastián
Double Room in Outstanding Location
> $
> 2 Guests 
> Perfectly located
> Minute's walk to La Concha Beach and the Old Town
Best Airbnb for Couples in San Sebastián
Best Airbnb for Couples in San Sebastián
Small Apartment in San Sebastián
> $
> 2 Guests
> Modern bathroom and facilities
> Stylish design and comfy living space
Best Airbnb for Families in San Sebastián
Best Airbnb for Families in San Sebastián
Cosy Apartment for Families
> $$
> 6 Guests
> Fully-equipped kitchen
> Great for families
Over-the-Top Luxury Airbnb in San Sebastián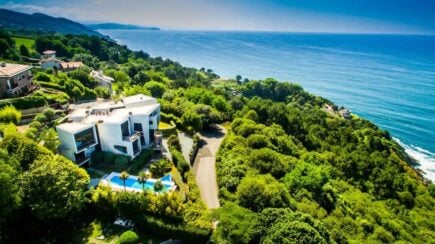 Over-the-Top Luxury Airbnb in San Sebastián
Villa Lanperna
> $$$$
> 13 guests
> Panoramic Views
> Pool, Sauna, Jacuzzi and Gym.

Unlock Our GREATEST Travel Secrets!
Sign up for our newsletter and get the best travel tips delivered right to your inbox.
What to expect from Airbnbs in San Sebastián
The large majority of San Sebastián Airbnbs are apartments in residential buildings. You can find private rooms that share common spaces with locals, or even whole studios or apartments. If you want to level up on luxury, there's even a few fancy villas and penthouses in the city which have second to none views out over the coastline.
Most San Sebastián Airbnbs are managed by local Donostiarras with a huge passion for their home. Whatever accommodation type you opt for, it's likely that your host will have an abundance of recommendations and will be super happy to share their favourite parts of their beloved city.
Private Rooms in Shared Accommodation
This kind of San Sebastián Airbnb gives you the chance to feel at home and have your own space without needing to rent an entire place. This is a great accommodation option for solo travellers and couples. Often the facilities, like the kitchen and bathroom, of these properties are shared with the other members of the house.
If you're staying in the private room of a local home, you'll end up with a bunch of tips and tricks to best uncover the region.
Entire Apartments / Homes
Renting an entire home is the best choice for families, groups and travellers who like to have a whole place to themselves. It can also make you feel more like a local, having all the privacy you want in your home away from home.
While renting a whole space is more expensive than a private room or dorm, the price per person, per night, is often less than you would pay in the 'cheaper' options once you've split the cost. This is a great hack to keep in mind if you're travelling in a group or with your family.
Another tip – a lot of Airbnbs in San Sebastián are available for long term rental too, so take note digital nomads and long holiday fans, you may be able to snap yourself a great deal this way!
Villas and Penthouses
If you're looking for some WOW accommodation, there are plenty of bloody spectacular Airbnbs in San Sebastián. Many of these fancy kinds of places have epic features like pools, Jacuzzis, beach access, terraces etc.
You can use the filters while you search through properties to customise the options and find the perfect property for your trip. Villas and penthouses are usually suitable for groups of people (though no one is stopping you if you book it just for yourself).
Why Stay in an Airbnb?
There are a bunch of reasons why staying in an Airbnb in San Sebastián (or anywhere/everywhere else) is a great idea. Here are my top reasons for your information, but do keep scrolling to see the stunning properties available in the city.
Local Experience: Local tips from a host can be the difference between visiting a place and truly experiencing what it's all about. No matter what kind of property you choose to stay in, your host will have a lot of information to share about their home. Check for Airbnb properties with a Superhost rating, these hosts are the ones who have been proven to go out of their way to make sure their guests have the best possible stay.
Affordability: A quality Airbnb will almost always end up cheaper than a nice hotel room. Who doesn't love more cash in their pocket? I know how important it is to make smart money choices while travelling, especially when you're backpacking on a budget. Let your cash stretch further, buy a few extra pintxos or even extend your trip with what you save on accommodation.
Unique Properties: Let's be real – who would choose to stay in a boring hotel room when you could stay somewhere unique? There are Airbnbs in San Sebastián to cater to all kinds of tastes, so whatever you're looking for, you'll find a unique place to rest your head.
Privacy: Planning a romantic getaway or looking to avoid other humans altogether? With Airbnb, you can use filters to find completely private accommodation. Many Airbnbs have self-check-in too to keep any interaction at a minimum.
Staying Long-Term: Airbnbs are an ideal choice for those who want to stay in San Sebastian long term. Long term stays are often rewarded, with hosts setting up discounts for those who want to hang around a bit longer. This is a great outcome for digital nomads who tend to stay for longer in each place and work online, or someone wanting to get a feel for an area while they consider relocating.
Safety: Airbnb vets every host that signs up to their platform. They have customer service available 24/7, so if any issues arise, you know they've got you covered
Last-Minute Booking: You can filter properties to show who is still accepting guests last minute, which is a great option for those moments when you realise you haven't organised a place to stay!
Airbnb Experiences: If you thought that Airbnb was only for finding great accommodation, think again. The platform also offers experiences, which are unique activities with a local touch. I'll go into this later and share the best Airbnb Experiences in San Sebastián.
The 15 Top Airbnbs in San Sebastián
I've made it easy for you and tracked down the 15 Best Airbnbs in San Sebastián. There's something for all kinds of travellers, and you'll find them here.
$$
Seafront location at La Concha Beach
3 Guests
Fully-equipped kitchen and living space
Playa De La Concha, or La Concha beach, is without a doubt a must visit spot in San Sebastián. This excellent apartment is not only close to it, but it has stunning views out over the bay from both the bedroom and the living room.
The big windows overlooking La Concha will give you front row seats to the sunset, and give the space great natural light. This is an ideal apartment for couples, though there's a sofa bed in the living room if you'd like to invite a friend.
You're not only right by the beach, but you can walk into the heart of town in less than 10 minutes. Considering the price, location and views, I give this San Sebastián Airbnb my vote for best overall value.
2 Guests
Minute's walk to La Concha Beach and the Old Town
Save money for more pintxos and wines with this private room with a private bathroom. You'll be sharing the lovely apartment with others, but you'll have plenty of space and privacy of your own.
It's not just a great budget room, but the location is unbeatable too. It's located in the neighborhood of Gros, just minute's away from the old town and the best beaches in the area such as Zurriola beach.
You get a comfortable room, at a low price. You'll no longer need to consider staying at hostels in San Sebastián for affordable places to stay.
Best Airbnb in San Sebastián for Couples | One Bedroom Apartment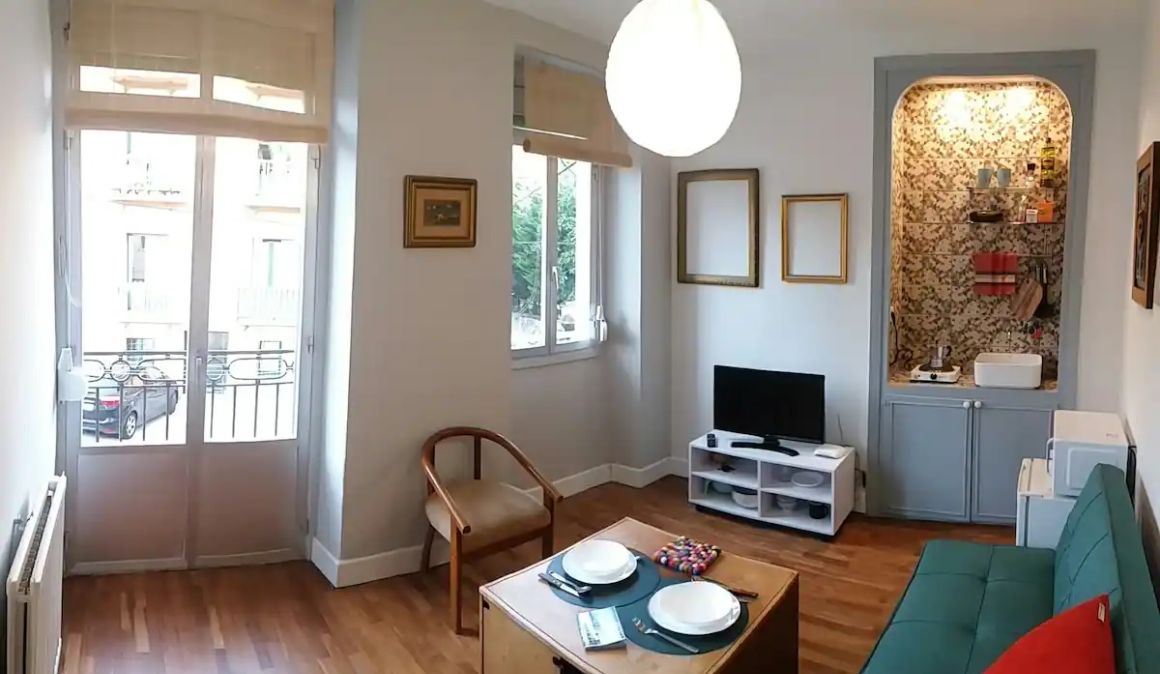 $
Stylish design and comfy living space
2 Guests
Modern bathroom and facilities
You'll find this one bedroom apartment in the tranquil neighbourhood of Intxaurrondo, a residential area just outside the city centre. The space is modern and has stylish interior and great lighting.
In just a 20-minute walk you'll be in the centre and at the beach. Public transport runs frequently here until midnight too, so you can be in the centre of town (or back) within 10-minutes.
The kitchen has all the essentials you need with an electric stove, microwave and fridge. Two standout perks of this lovely apartment are the rain showerhead in the modern bathroom and free parking on the street.
It's a great space for a single or couple to stay, though if you want to divide the cost and squeeze two more mates in there's a sofa bed in the living area too.
Is This the Best Backpack EVER???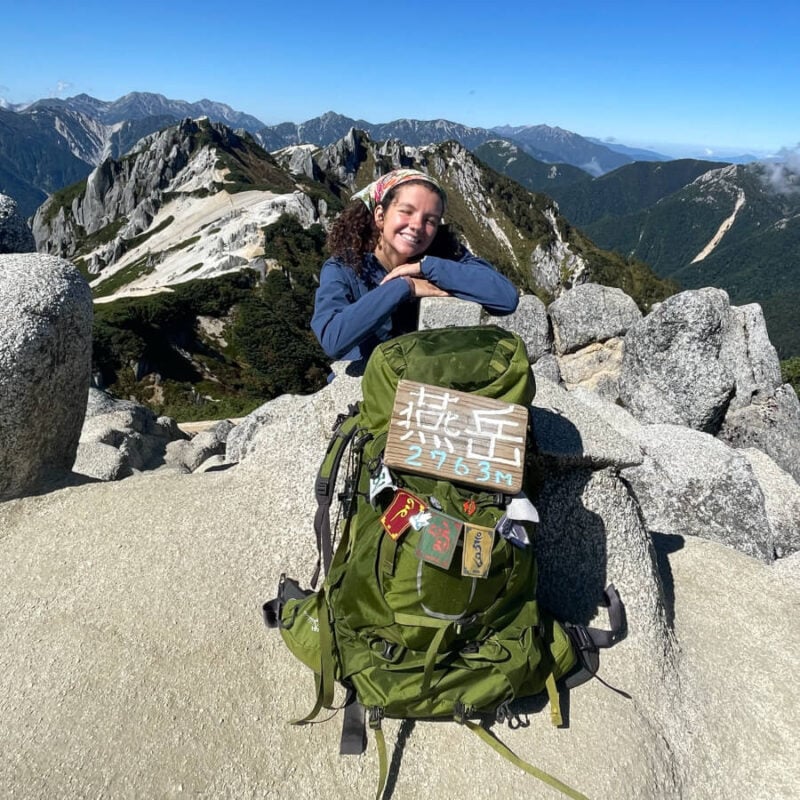 Best Over-the-Top Luxury Airbnb in San Sebastián | Villa Lanperna
$$$$
Pool, Sauna, Jacuzzi and Gym.
Keen to add a bit of luxury to your trip? This San Sebastián Airbnb sleeps 13 guests and does not cut any corners. It's located in an exclusive neighbourhood of San Sebastián just east of the city centre.
This luxurious villa was designed by renowned Spanish architects Alejandro Peña and Juan José Arrizabalaga. The home is completely private and surrounded by an exotic garden. There are panoramic views out over the Atlantic Ocean plus plenty of outdoor spaces and huge windows which make the most of this epic view. There's a swimming pool, Jacuzzi, sauna and gym for you to make the most of during your stay.
I meant it when I said no corners were cut with this place. Round up your 13 besties and book this over-the-top and iconic Airbnb in San Sebastián pronto!
$$-$$$
Patio outlooking Old Town and Seaviews
3 Guests
Elevator access to Penthouse
Airbnb Plus properties have been personally inspected by Airbnb for design and layout. This excellent San Sebastián Airbnb Plus ticks all the boxes for somewhere well designed and well located.
The penthouse is in the centre of town with a patio overlooking the ocean and San Sebastián's Old Town. This is the perfect spot to enjoy a meal or watch the sunset. The living space has an open plan and is brightly lit with light hardwood floors. It's also an accessible option for those with mobility impairments, with step-free access to bathrooms and bedrooms.
At this eclectic apartment, you're close to all the best things to do in San Sebastián, but you have a calm and comfortable place to call home.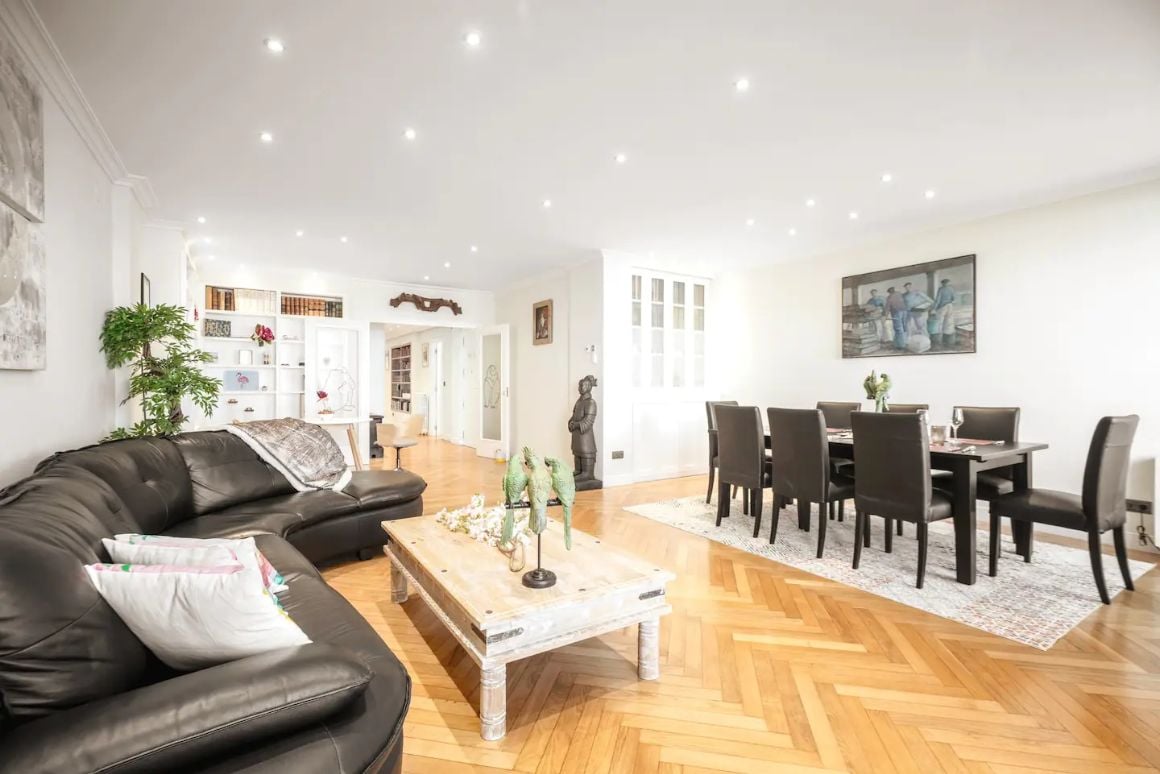 4 Guests
Accessible access and open living space
This stunning apartment with a sea view terrace is a great San Sebastián Airbnb for those who have accessibility requirements. It's on the ground floor with a step-free and well-lit entrance to the property.
There are two bedrooms and bathrooms with wide entrances. The living space is spacious and comfortable, with stylish furniture and decor arranged for you to enjoy the view of the ocean out front.
The balcony space is an absolute perk of this place and is the ideal spot to eat breakfast or unwind with the sounds of the sea. If you're looking for a workspace, there's even an extra table out of the dining area.
The eclectic apartment is located right in the centre of town, so you're well-positioned here to enjoy the best of San Sebastián.
$$$
Well lit living spaces
4 Guests
Fully-equipped kitchen and washing machine
This space is well-equipped for a long term stay, with a cosy library, brightly lit living spaces and a big comfy orange couch. It's the perfect space to curl up and read a book or listen to some music after a day out exploring the best of the Basque Country.
It's located right in the heart of San Sebastián, with just a 5-minute walk to La Concha beach and the Old Town. You'll be in the thick of the action in town, but have a quiet space to rest, recharge or work.
This home has all the essentials you need to feel at home away from home, with a fully-equipped kitchen and washing machine for your convenience.
The apartment is especially suited to long term stays, and the minimum you can book for is one week. When you book here for a long term stay, the wonderful host offers a generous discount compared to shorter stays. Live the dream and book to stay the whole summer.
$
Private terrace with views
2 People
Dedicated workspace
This brightly lit apartment is a perfect Airbnb in San Sebastián for Digital Nomads. There are plenty of different spaces so you can separate your work area from your leisure area. It has city views, so you won't feel like you're locked inside a dark box all day, either.
There's a work desk inside suitable for one person, and there's also the main dining table, and table outside on the terrace if you like to have choice or the option of fresh air.
The private terrace gets sunshine during summer and spring so you can get some rays in your break. A total drawcard of this place is the epic view you'll get over San Sebastián
Once you've knocked off work, you can walk to the centre of the city in 15-20 minutes. That's if you feel the need to leave this neighbourhood at all – it's got supermarkets, cafes, parks and lively bars to keep you entertained.
If you're looking for a unique Airbnb in San Sebastián, this is it. This campervan was formerly an ambulance and has now been converted into an awesome little home on wheels. The van comfortably sleeps two with a double bed, kitchen and table space.
You'll be able to pick a beautiful spot in the open air by the beach, as camping outdoors is allowed in the Province of Guipúzcoa.
Make your trip to San Sebastián a bit different from the norm by combining an appreciation for the cool urban areas and then take a step back from it and sleep in the surrounding nature areas in this campervan.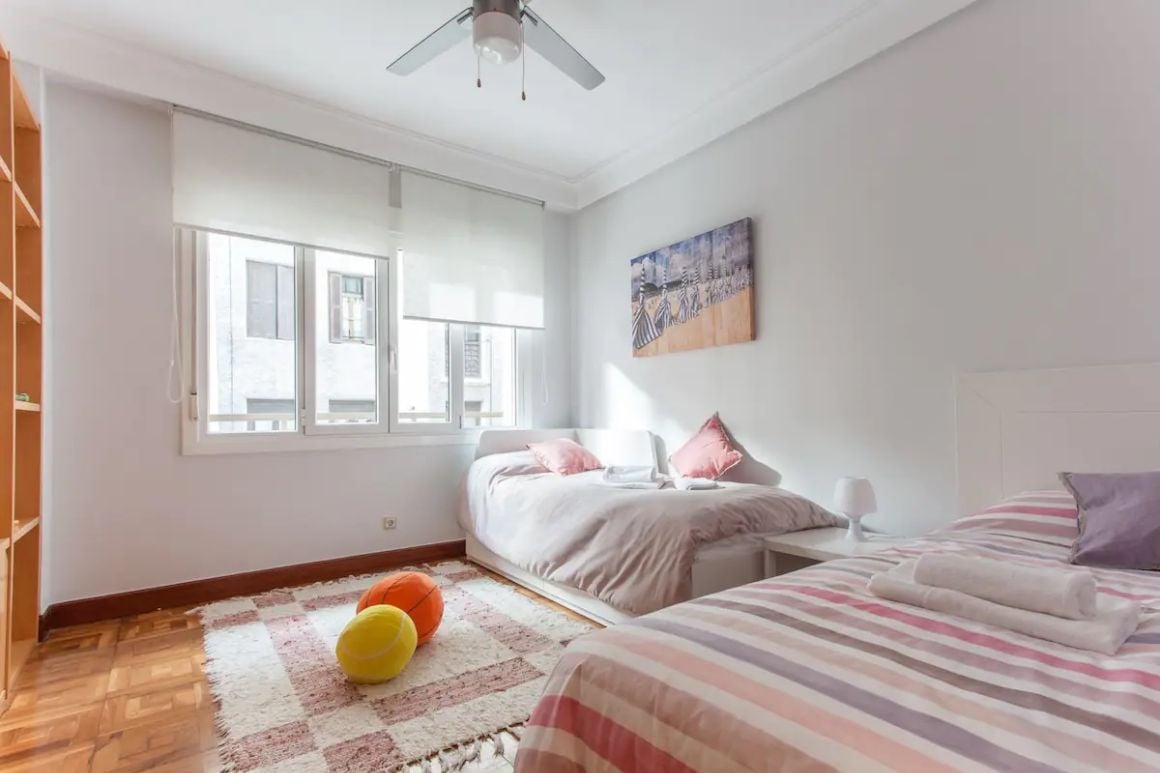 6 Guests
Fully-equipped kitchen
This apartment in the city centre gets my pick for best San Sebastián Airbnb for families.
There are three bedrooms in this house, two with double beds and the third with two single beds. All rooms have plenty of additional play space, as well as a large living space that is separate from the fully-equipped kitchen.
If you have little ones, the property has a travel cot and highchair available too.
It's located just a few minutes walk from Zurriola beach and public plazas with green space. The Gros neighbourhood in San Sebastián is one of the city's most trendy and is full of restaurants and activities that the whole family will love.
$
Spacious living room for groups
5 Guests
Shared swimming pool
This super comfortable San Sebastián Airbnb is a good shout for a group of friends. It's a bright and spacious space that's just 20 mins walk from the beach and Old Town.
The apartment sleeps 5 across 3 bedrooms, though if you have another mate or two who want to join there is a comfy sofa bed in the living space. A bonus with this great apartment is the access to a shared swimming pool and a private balcony.
A great thing to remember for budget travellers – When you rent a space like this and split the nightly cost per person it often works out cheaper than a night in a dorm room.
San Sebastián has sun, surf, culture, great food and nightlife. Assemble your mates now and book your next trip here!
This awesome apartment has panoramic views that look out over La Concha Beach. I picked this San Sebastián Airbnb for the view, though the inside is pretty damn flash too. The decor inside includes big open spaces and hotel-quality linen for your comfort.
It's a great Airbnb for groups or families wanting to explore the city. With a view over La Concha Beach and beach access, sea lovers won't even need to break a sweat to get to the water. It's just a quick 10-minute stroll into Old Town where you can visit pintxos bars until your heart is content.
That is if you can drag yourself away from this epic terrace at all. This is the kind of Airbnb that you don't even need to leave to experience the magic of this city. Grab yourself some local produce and drinks and enjoy the sea breeze with a view of the bay.
Awesome Airbnb with a Pool in San Sebastián | Villa Enea
8 guests
Large Backyard and outdoor area
While San Sebastián is a coastal city with a bunch of beautiful beaches to choose from, sometimes one body of water is just not enough. This awesome Donostia San Sebastián Airbnb has a pool so epic you might not even want to leave it. There's an indoor Jacuzzi too. The home is huge and has space for 8 people, including a second kitchen, games room and closed garage in the basement.
It's located just outside of the city centre. You'll have peace and quiet away from the hustle and bustle of town but you're not too far from the action when you want to head in and explore.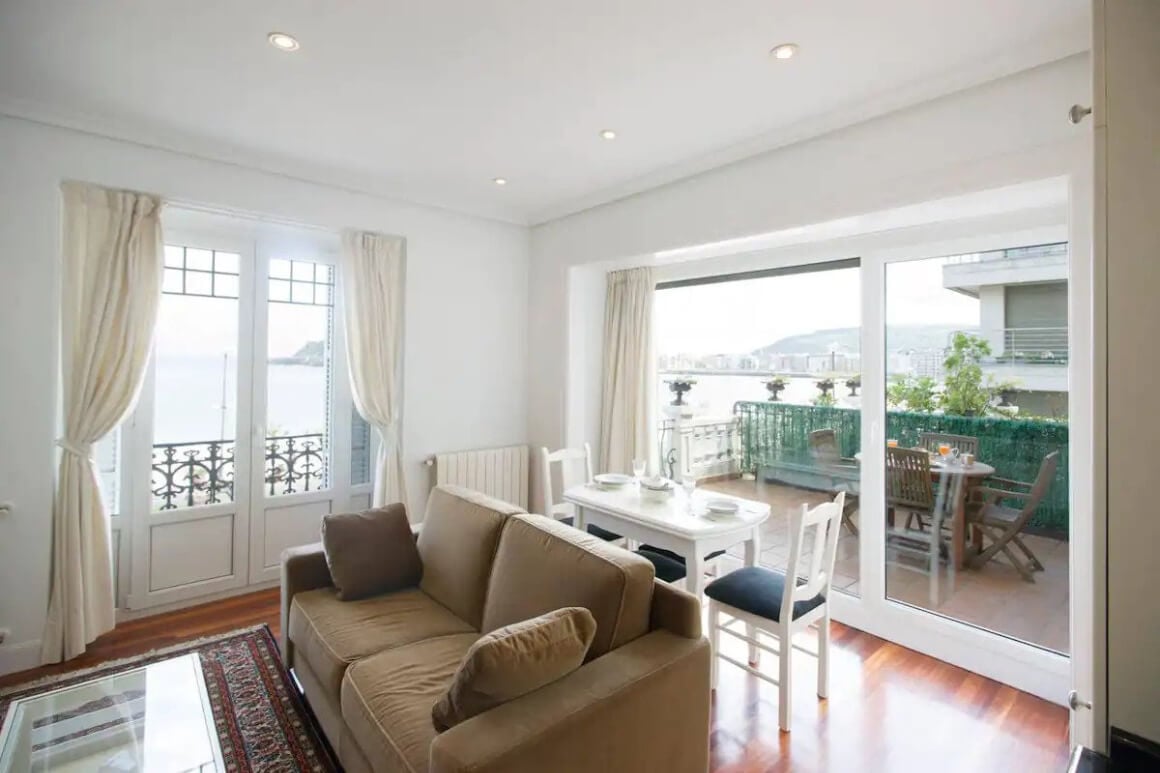 $
Gorgeous terrace w/ ocean views
This spacious apartment has exquisite coastal views and an idyllic outdoor terrace to enjoy them from. It's a great option for couples since there is one bedroom, but you can fit two more people on the sofa bed. What have I been telling you? You'll want the extra cash for pintxos.
The rest of the apartment has all the amenities you need for a comfortable stay. There's a fully-equipped kitchen, panoramic views of the sea, and a cozy living area. It's located in a quiet area of the city just a minute's walk to the beach and the city centre. Public transport into town is easy to navigate too.
$$
Best location in Old Town
2 Guests
Modern kitchen and bathroom
This modern, industrial-style studio is smack bang in the centre of San Sebastián's Old Town.
With its exposed brick walls and contemporary design, the space is decorated in a way that is very 21st century. Its location is right in the historic Old Town though, and you're mere moments away from the best restaurants, pintxo bars and beaches in San Sebastian.
The apartment has been recently renovated and has a modern kitchen, bathroom and laundry facilities. If you wanted a San Sebastián Airbnb that combines the best aspects of old and new, this is it. It's a good choice for couples or two mates!
Top 5 Airbnb Experiences in San Sebastián
Airbnb Experiences are trips organised by locals. They can be anything from food tasting, urban exploration or adventurous multi-day treks. Whatever the experience or location, what you get is an intimate insight into what makes that area special, plus the chance to explore with someone who knows their home like the back of their hand.
You can browse and book any Airbnb Experiences through the Airbnb App or website. You'll have all the important details about your accommodation and activities for your trip in one place.
Given you're reading this on The Broke Backpacker, I'll make the educated guess that travelling authentically is more your style over commercially organised experiences. The same goes if you're choosing to stay in an Airbnb over a hotel – you've already opted for a more personal and local experience. That's the aim of Airbnb Experiences too.
Check out these top 5 Airbnb Experiences you can have in San Sebastián to get a feel of what the area is all about.
From $92 per person
4.5 hours
Up to 3 people
This road cycling tour will take you along the iconic roads of the Gipuzkoa Province. This hilly and green area links the mountains, the sea and quaint rural towns.
Each year these very roads are taken on by professional cyclists in the Euskal Herriko Itzulia and UCI Clásica San Sebastián, though on this experience you'll basically get the quiet roads and stunning views to yourself.
Your host, Mateo, will share information about Basque rural communities and the region as you cycle through. After a rewarding cycle, you'll be able to top up your energy with some delicious pintxos and a coffee or drink in a local bar.
From $99 per person
4 hours
Up to 4 people
Your wonderful host, local chef Lander, says the most important thing about this course is that you arrive hungry. If you're visiting Basque Country, it would be a crime not to eat a bunch of pintxos. Level up your experience and learn how to cook them, too.
This experience shows you how to make six of the regions most famous pintxos while learning the secrets of each dish, plus tips and tricks to make them like a pro.
The course uses ingredients such as meat, fish and cheese sourced from the region, though it is possible to adapt the recipes to suit vegetarians. Sadly it's not suitable for plant-based / vegan friends.
From $68 per person
4 hours
Up to 30 people
This Airbnb experience will take you out of San Sebastián by local bus to explore the rural cider making farmhouse in Basque Country. You'll be guided by a local expert, who will tell you all about this thousand year old beverage.
While you're exploring the cider house, you'll be able to sample some different ciders from barrels, and learn all about the making process and history.
Lunch at a family-run cider house is included, where you'll learn be treated to views of the mountains. This experience will give you insight into the natural and cultural aspects that have shaped the way of life of those in the Basque country.
From $78 per person
2 hours
Up to 9 people
Want to explore the San Sebastian coast and it's amazing cliffs? Then you'll enjoy floating around on an exclusive Yacht called Getari.
Sit back, relax and feel the speed as you pass by some of the best views of the area. Your captain will even take you to some hidden spots, where you can enjoy a refreshing swim in the waters.
See the Kursaal cubes to the virgin cliffs, which can only seen from the sea. You'll also visit Pasajes Bay, a stunning natural harbor before making your way back to San Sebastian. The yacht has two solariums and two hot showers plus a full equipped kitchen if you want to cook a nice lunch.
Your captain and the crew will do all the sailing, you just concentrate on having a good time. They even have fishing equipment onboard if you feel like trying your luck.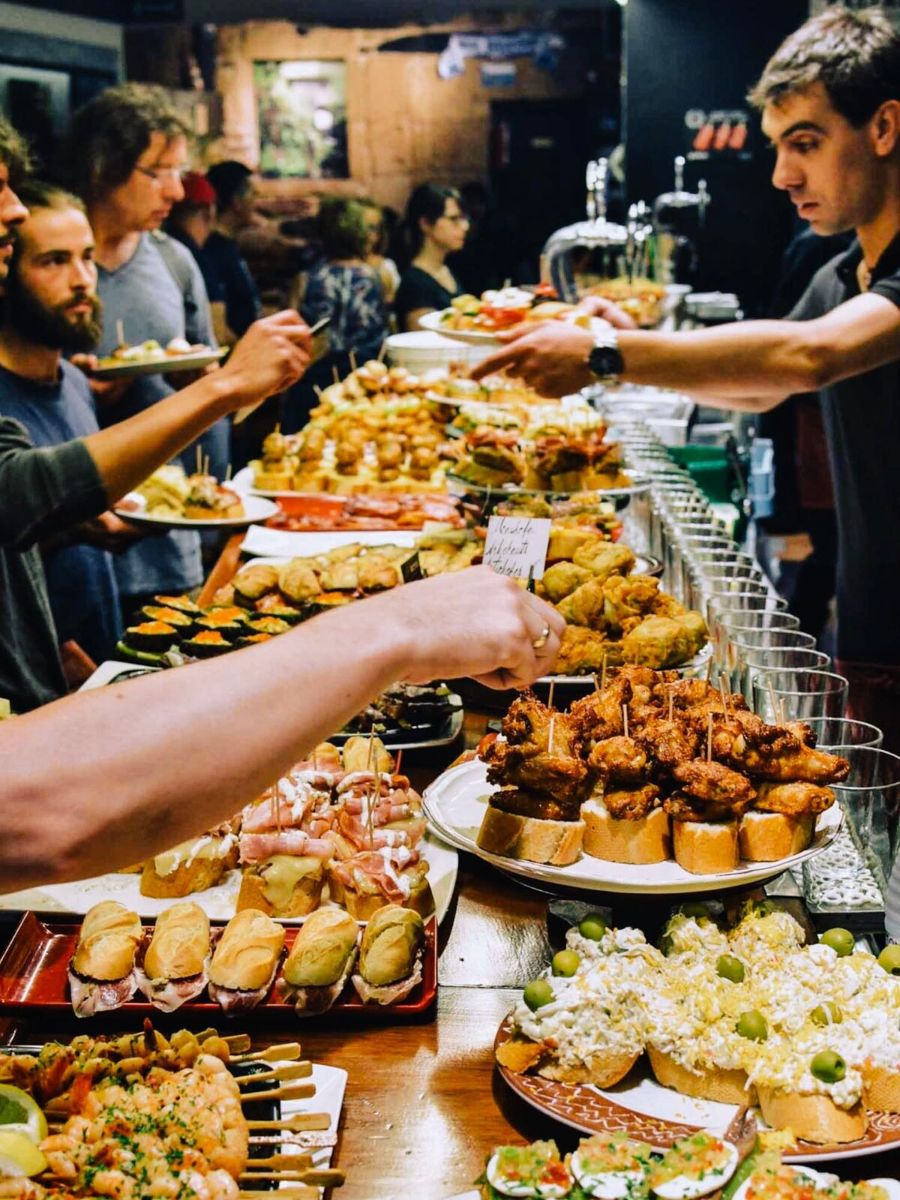 From $135 per person
4 hours
Up to 8 people
What makes the best pintxos in San Sebastián, you ask? Your local guide Luis will give you all the secrets, focusing on what's local, fresh and traditional.
This experience will give you a unique night out in San Sebastián and the best look into the culinary culture of the region.
The tour takes you through San Sebastián's Old Town, visiting establishments the host refers to as 'foodie temples'. You'll even get a peek into the Secret Gastronomic Society, which is a private members-only club. Talk about exclusive.
I'm pretty sure you'll leave a convert to the delicacies of Basque cuisine. Come hungry and thirsty to this experience, each pintxo you try on this tour will be paired with the perfect local cider or wine.
FAQs About San Sebastian Airbnbs
Here's what people usually ask me about Airbnbs in San Sebastian…
Don't Forget Your San Sebastian Travel Insurance
ALWAYS sort out your backpacker insurance before your trip. There's plenty to choose from in that department, but a good place to start is Safety Wing.
They offer month-to-month payments, no lock-in contracts, and require absolutely no itineraries: that's the exact kind of insurance long-term travellers and digital nomads need.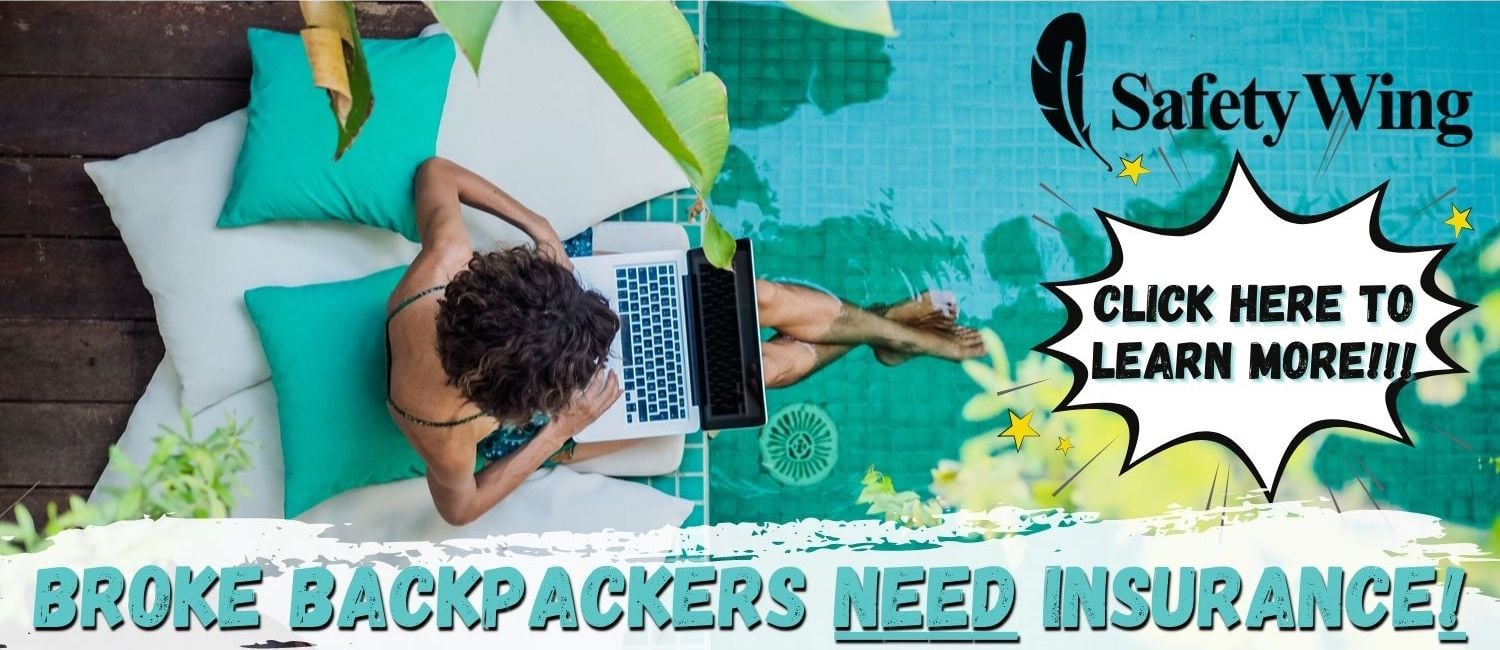 SafetyWing is cheap, easy, and admin-free: just sign up lickety-split so you can get back to it!
Click the button below to learn more about SafetyWing's setup or read our insider review for the full tasty scoop.
Final thoughts on San Sebastián Airbnbs
Whether you're wanting to find a home away from home for you and your family or an affordable room to crash in after a night out on the town, there's a San Sebastián Airbnb perfect for you.
If you're keen to dive headfirst into the one of a kind culture of the Basque Country, don't forget to check out the offerings on Airbnb Experiences. I've already picked the top 5 ones, you just need to pick a day.
Before you jet off, don't forget to organise other travel essentials like Travel Insurance. All your other important details can be found on your Airbnb App.
---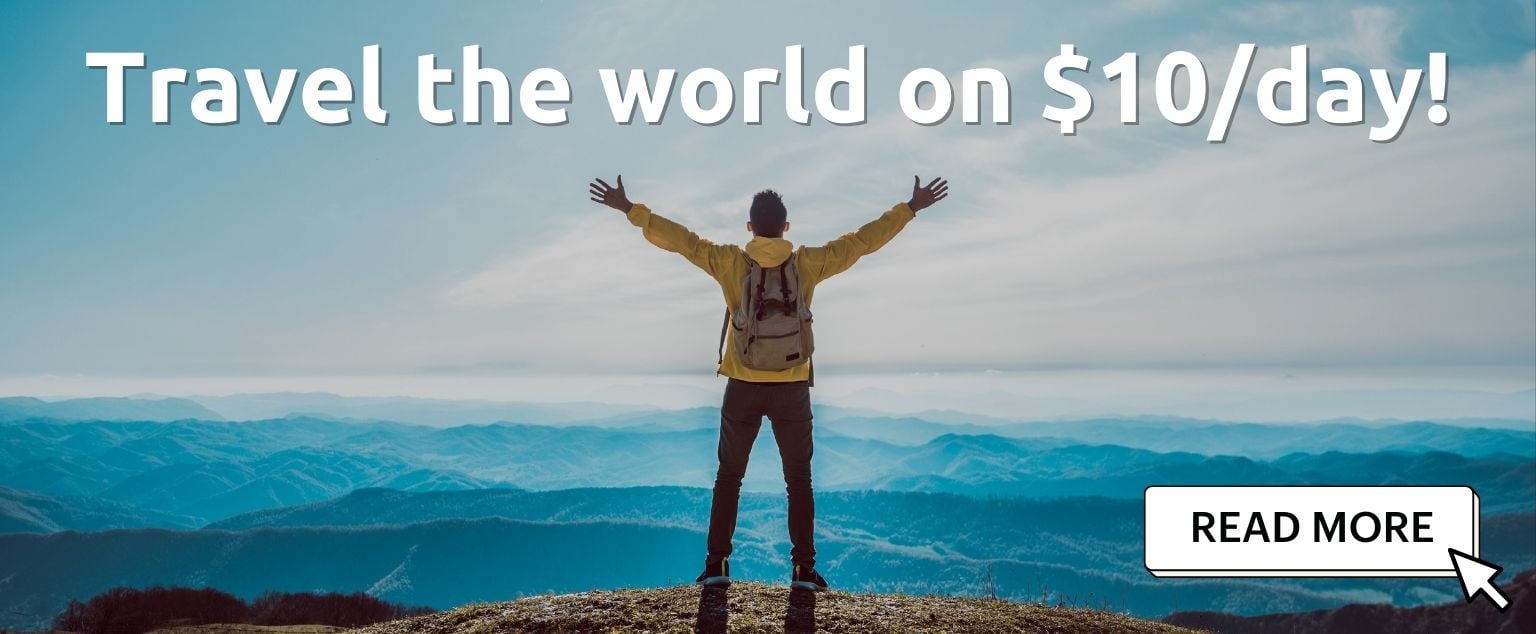 And for transparency's sake, please know that some of the links in our content are affiliate links. That means that if you book your accommodation, buy your gear, or sort your insurance through our link, we earn a small commission (at no extra cost to you). That said, we only link to the gear we trust and never recommend services we don't believe are up to scratch. Again, thank you!