Strasbourg is a cool city that straddles the border between France and Germany. Dating all the way back to the time of the Ancient Romans, it's the capital of France's Alsace region. This area is a unique blend of cultures, which sometimes leads to the city being hailed as the "Heart of Europe." As such, there's a whole lot to discover here – from the cuisine to the amazing architecture.
While you could opt for a hotel in Strasbourg, these can be pricey. If you don't want to feel like a tourist or just another visitor passing through, they may not be the best option for you. So it's a good thing that Airbnb is a thing nowadays, right?
To help you navigate the world of Airbnbs in Strasbourg, we've put together this super handy guide that gets right into the nitty-gritty of staying like a local in the Alsatian capital. With a list of the best properties going, a guide to Airbnb Experiences, and even what styles of accommodation to expect, we're going all in here.
Whether you're looking for a compact apartment or you want something with a wow factor, we've got you covered.
Quick Answer: These are the Top 15 Airbnbs in Strasbourg
Overall Best Value Airbnb in Strasbourg
Overall Best Value Airbnb in Strasbourg
Apartment with Cathedral Views
> $
> 6 Guests
> Close to Christmas Market
> Great views
Best Budget Airbnb in Strasbourg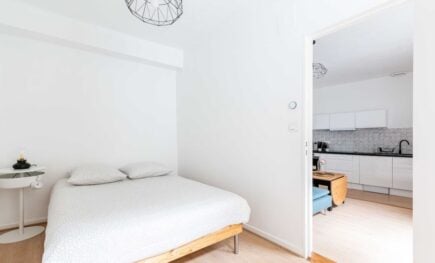 Best Budget Airbnb in Strasbourg
Charming Minimal Apartment
> $
> 2 Guests
> Gutenberg Square
> Well-equipped kitchen
Best Airbnb for Couples in Strasbourg
Best Airbnb for Couples in Strasbourg
Comfortable Loft Hangout
> $
> 6 Guests
> Neudorf
> Air conditioning
Best Airbnb for Families in Strasbourg
Best Airbnb for Families in Strasbourg
Historic Family Home
> $$
> 6 Guests
> Located in the Big Island
> Includes crib, children's books and toys
Over-the-Top Luxury Airbnb in Strasbourg
Over-the-Top Luxury Airbnb in Strasbourg
Large Bourgeois House
> $$
> 12 Guests
> Close to the Place de la Republique
> Private garden

Unlock Our GREATEST Travel Secrets!
Sign up for our newsletter and get the best travel tips delivered right to your inbox.
What to Expect from Airbnbs in Strasbourg
Strasbourg might not be the first place you think of when it comes to staying in France. We're here to tell you that it's more than worth it to visit the incredibly interesting city.
Boasting a long history, you're going to find that many of the Airbnbs in Strasbourg are filled with heritage. In fact, there are a ton of properties here that pair their historic credentials with modern fittings and fixtures, with renovations transforming old buildings into first-rate living spaces.
In general, in France, the apartment is king. So in Strasbourg, you'll find a whole lot of apartments, from compact studios and one-bedroom affairs to lofts and multi-room flats. At the more upscale end of things, there are townhouses spread across different floors, but these do tend to cost more.
The sizes of apartments in Strasbourg means they're often great for solo travellers or couples. And with an eye for design pretty much par for the course, you'll more than likely find somewhere you wish you could replicate in your own country!
Compact Apartments
The first option you're probably going to stumble across when you first search for Airbnbs in Strasbourg are compact apartments. These can be studio flats or one or two-bedroom affairs.
Either way, there's almost always a good use of space. For example, some only have one bedroom but feature an additional fold-out murphy bed, making somewhere that would have previously been for a couple good for a group of friends – or a couple of couples!
Compact apartments in Strasbourg lean towards the more affordable end of the price spectrum, with smaller offerings being cheaper than their larger counterparts. This makes them great for travellers on a budget.
While geared towards solo travellers and couples – and perhaps small groups – compact apartments also work for short stays. Who needs all the space of a luxury apartment when you're only in town for a night or two? Smaller places just keep it simple.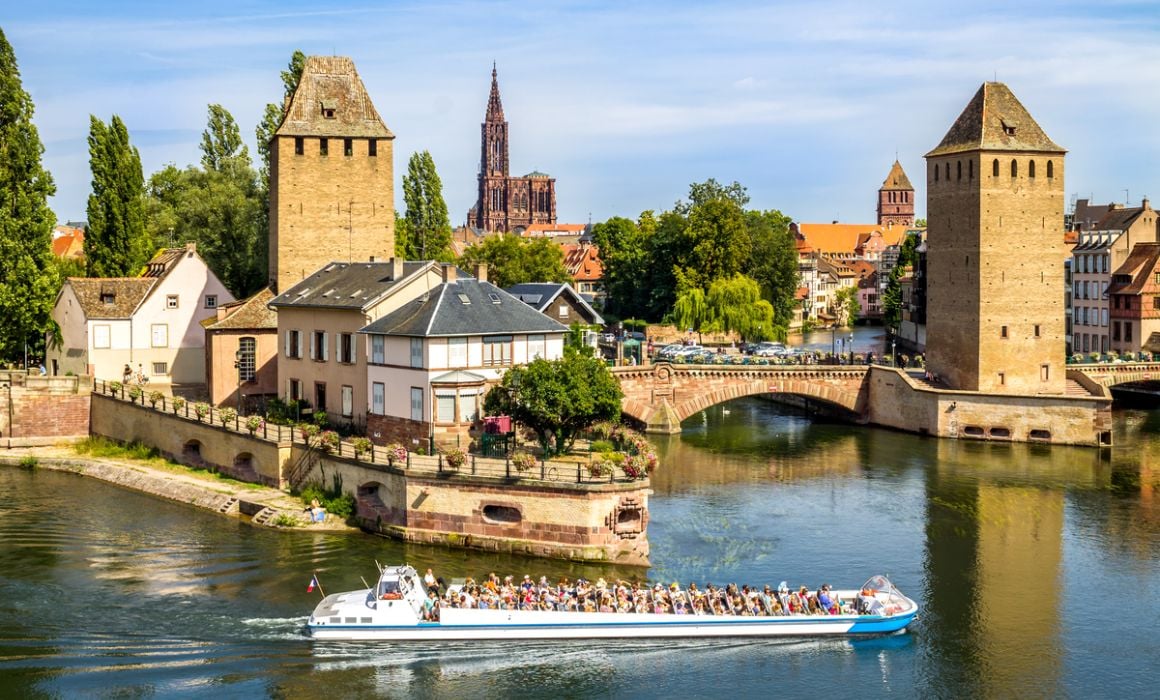 Large City Loft Apartments
Not all the Airbnbs in Strasbourg consist of compact apartments, though. Not by a long shot. In fact, some of the apartments you'll find here are surprisingly spacious.
These come either as fully-fledged apartments with multiple rooms, large living spaces, and maybe even outdoor space, or they could be converted loft-style apartments with mezzanine floors and open-plan seating, dining and kitchen areas.
Naturally, these sorts of apartments are for larger groups – we're talking friends and families here. They do their best to maximise space, with more than a few bedrooms in some places and plenty of places to chill out together.
Larger apartments are also a great option for couples or smaller groups who will be staying in the city for longer periods of time – let's say a week or more. Often, but not always, apartments like this will be located quite centrally, which is an added bonus.
Chic Historic Homes
Weighing in with tons of style and chic design credentials, historic homes in Strasbourg are perfect if you're looking for a more luxurious stay in the city. And the historic credentials are on-point: we're talking properties that are quite literally hundreds of years old.
That age shows – in a good way, of course. With original wood beams, high ceilings, large windows, antique furnishings, and opulent fittings and fixtures, historic homes in Strasbourg have good foundations for being highly Instagrammable places to stay.
They're usually renovated very nicely and come with boutique-style furniture and decor, or a minimalist set-up that makes them even cooler.
Historic Airbnbs in Strasbourg can range from large apartments to full-on townhouses, making them a great option for families and larger groups looking to explore the city. At the end of the day, these luxury apartments are more expensive, but allow guests to stay in style.
Why Stay in an Airbnb in Strasbourg
Staying in an Airbnb in Strasbourg, as in most places in the world, is one fo the best decisions you can make. Whether you're a budget traveller or just on holiday, there are many perks that come with booking an Airbnb.
Local Experience: Having a local as a host means you can find out all the best places to visit and things to do that are off the beaten tourist track. That doesn't just go for Strasbourg, but for all travel destinations in France.
Unique Properties: A vacation is a break from the norm, so why not stay in a property that reflects that? Airbnb is where to find the coolest and most unusual places to stay!
Privacy: Yeah, Strasbourg's hostels are great. But not having to share a room with plenty of other people can be a total gamechanger. From private rooms to entire places, your privacy is always guaranteed.
Affordability: When it comes to value for money, Airbnbs offer so much more than hotels at the same price.
Airbnb Experiences: It's not all about where to stay – check out what there is to do in the area with Airbnb Experiences!
The 15 Top Airbnbs in Strasbourg
Now that you know what's in store for you when it comes to Airbnbs in Strasbourg, it's time to see a few of them for yourself. Get ready to make some mental (or actual) notes of these awesome places!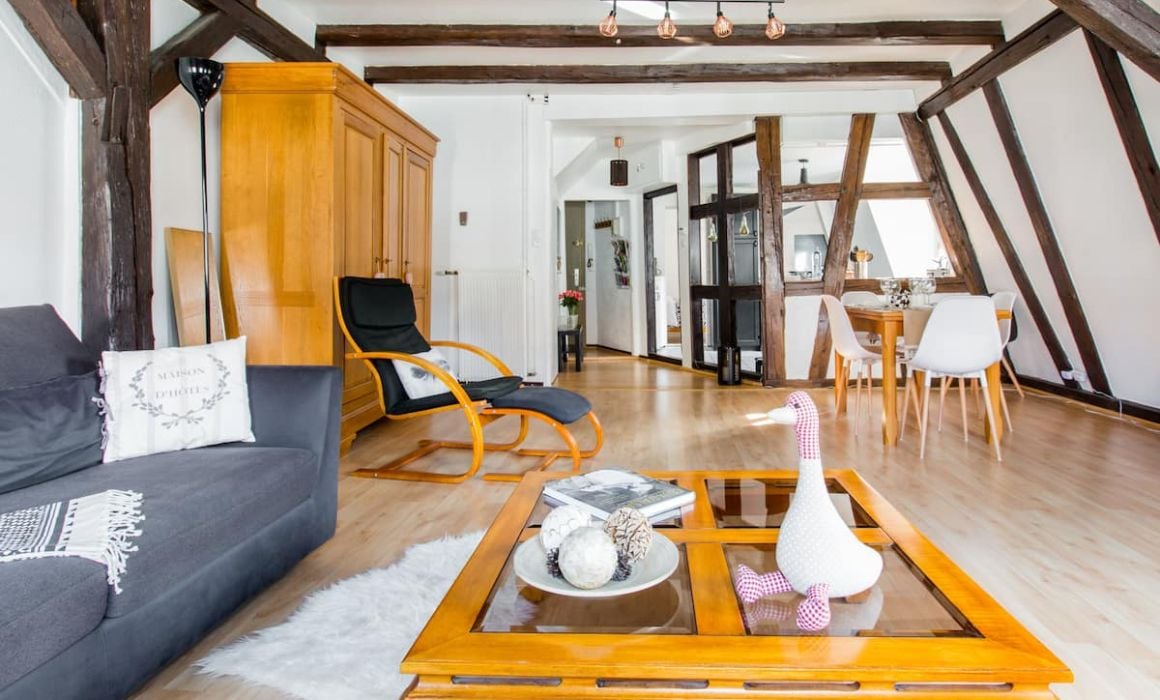 $
Close to Christmas Market
The mix of historic and modern going on in this place definitely makes it a cool place to stay in Strasbourg. It's really been well done, with original wooden beams mingling with chic contemporary furnishings.
Everything looks as if it's been lifted from the pages of a design magazine. Top marks for that. It's also spacious and has views of the cathedral. It's hard not to see this Airbnb as the hands-down winner.
2 guests
Well-equipped kitchen
We're definitely into the minimalist vibes of this awesome Strasbourg Airbnb. It's pretty much perfect for a couple – even more so if you've both got an eye for design. Then again, it'd suit solo travellers, too.
The vibe is relaxed, the bed is super comfy, there's a fully equipped kitchen, and the bathroom is pretty polished. And with a very wallet-friendly per night price, what more could you want?
With the Strasbourg Christmas Market pretty much on the doorstep, this cool Airbnb in Strasbourg is the perfect base for someone travelling to the city by themselves. It's the sort of place where you can really treat yo'self to an evening in, or a leisurely morning with a typical french breakfast: croissants and coffee.
Sounds great, right? Add to that things like a rain shower and plenty of awesome attention to detail and you're in business.
Is This the Best Backpack EVER???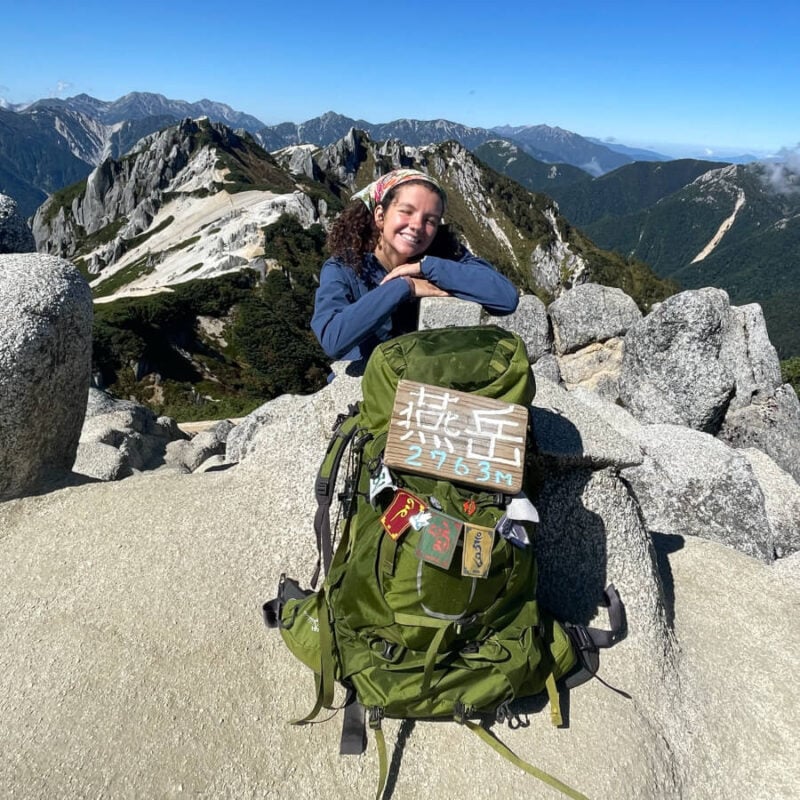 Best Airbnb in Strasbourg for Families | Historic Family Home
$$
Located in the Big Island
6 guests
Includes crib, children's book and toys
Ok, this place is pretty much going to become your family home away from home. It's that idealised dream house for families, where there's tons of character in the historic credentials of the building paired with mum and dad's interior design skills.
With beds, books, bathrooms, and plenty of space to play and relax as a family, this affordable Strasbourg Airbnb will be more than just a base.
Over-the-Top Luxury Airbnb in Strasbourg | Large Bourgeois House
$$
Close to the Place of Republique
If you're really looking for a proper high-end Airbnb in Strasbourg, look no further than this mansion. Well, not an actual mansion, but this historic property is so choc-a-bloc with palatial vibes that you'll feel like royalty when you rock up here.
Think antique furniture (chaise longue, anyone?), ornate rugs, posh bathrooms, and tons of other upscale goodness. There's even a chilled and spacious patio for coffee and cocktails.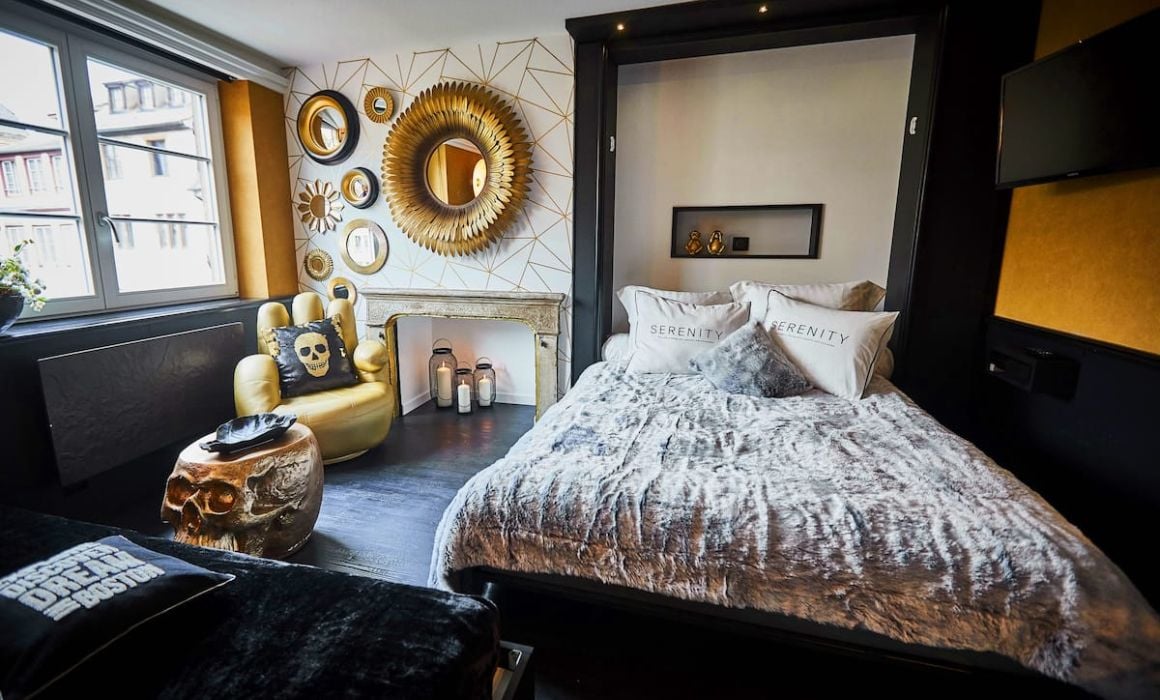 14 guests
Laundry facilities
Thinking of travelling to Strasbourg with your besties? Well, whether it's a reunion, annual holiday, or a good ol' fashioned stag or hen party, this place definitely fits the bill.
With room enough to fit a whopping 14 guests, stylish bedrooms, and cool places to gather, eat, and drink, it's a boho spot for pals to plan their trip, sleep off hangovers, and spend time together.
6 guests
Fully-equipped kitchen
Super affordable and packed full of everything you need for a great vacation, this Airbnb in Strasbourg is great if you're just in town for a few days.
There's a well-equipped kitchen, it's pretty spacious and comfortable, the decor is nicely pared-back and fashionable, and there are even guitars dotted around the place. Also a solid option for a small group of friends (or couple) on a road trip.
8 guests
Well-equippen kitchen
When you're looking for something that just goes the extra mile, you'll be wanting an Airbnb Plus – not just a regular Airbnb. In Strasbourg, there are a fair few of those. This one happens to tick just about every box going.
There's historic charm here, with large windows and a charming exterior, and there's contemporary cool in the boutique-style furnishings. And it's basically right next to Strasbourg Cathedral. Awesome.
$$
At the gates of the city
10 Guests
Large social spaces
If you already thought you'd seen some beautiful Airbnbs in Strasbourg, check this place out. This one definitely takes first place. The living areas are super spacious here, meaning you'll never feel cramped. Bathrooms are upscale hotel level cool, with polished concrete walls and carefully curated fixtures.
All that and there's even a chic outdoor space – complete with lawn – for those sunny days when you'd rather chill and sunbathe than sightsee.
2 guests
Parking space located in a garage
Not only does this cool Airbnb in Strasbourg have parking – but it's also super central. That means just about all the top sights of the city are going to be within walking distance.
The interiors have all been decked out in a balance of relaxed and quirky, with an uber-stylish bathroom to boot. Add views of the cathedral (beautifully illuminated at night) and you've got a great all-rounder.
Cool, calm and contemporary, we're loving this loft-style Airbnb in Strasbourg. Everything here is well thought out, from the walk-in shower to the open-plan living spaces.
There are comfy couches to cosy up together on, a dining area for home-cooked meals, and a general laid-back style that makes it a great choice for couples in Strasbourg.
2 guests
Laundry facilities
This place is pretty centrally located, so if you're just in Strasbourg for the weekend and you want somewhere that's going to put you in easy reach of all the best bits the city can offer, note this place down.
The city views are pretty awesome, the interiors are stylish, and it's a compact space with all the conveniences you could need during your stay.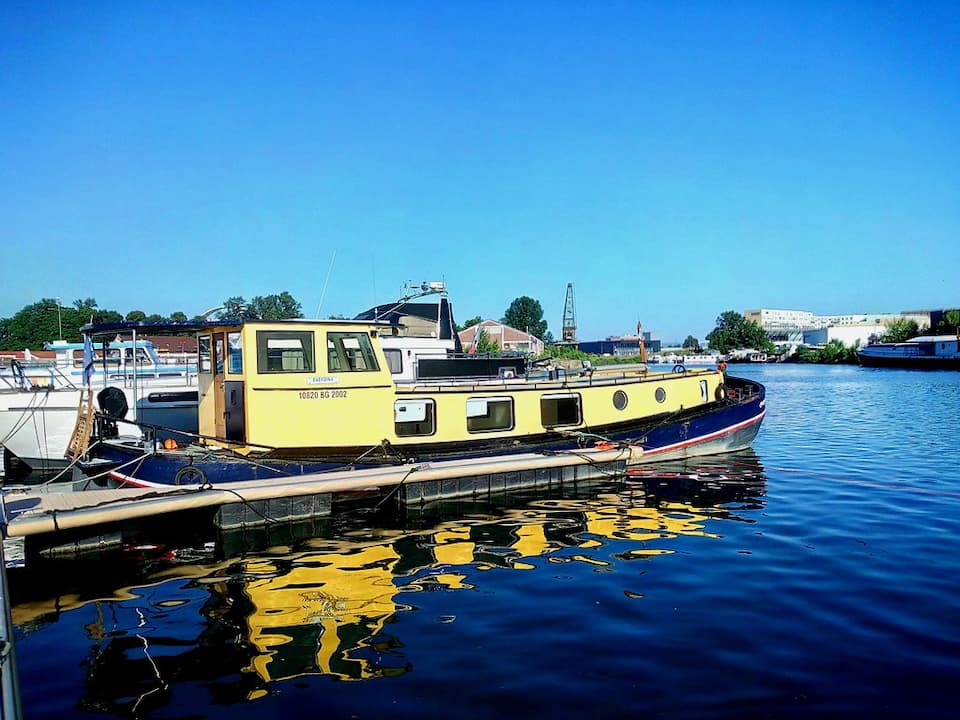 2 guests
Free parking on premises
If you like your Airbnbs to be a little more left of centre than run of the mill, how about a houseboat? This spot is actually a former working boat that's been renovated to swish perfection, with plenty of good design features throughout.
There's a kitchen, a comfy bed, bathroom with shower, and seating area. Even the steering and controls have been preserved, so you can cocktail in the cockpit!
Perfect Airbnb for Digital Nomads in Strasbourg | Smart Mordern City Pad
In town with a laptop in tow? No sweat; this is the best Airbnb for digital nomads in Strasbourg. With all the comfort and cool design you could ask for, this place comes with plenty of decent desk surfaces where you can get some work done.
With a desk in the bedroom and counter top in the kitchen, you can work with a coffee or burn the midnight oil in style.
6 guests
Well-equipped kitchen
This place totally has a warm and welcoming vibe, with plenty of soft furnishings and natural details that make it feel pretty cosy. There's oodles of style besides, making it a great option as an Airbnb in Strasbourg for honeymooners, who want their accommodation to come with some cool credentials. It's also super near transport, making getting around the city a breeze.
Top 5 Airbnb Experiences in Strasbourg
Those were the very best Airbnbs in Strasbourg for you. That should be enough to get you off to an awesome start in this cultural city. But there's more to Airbnb than just accommodation these days: there are Experiences, too!
Airbnb Experiences take the live-like-a-local credentials of this cool platform to the next level. Not only can you feel like you live (at least temporarily) in Strasbourg – now you can actually meet locals and learn about their city from them, not a guidebook. They'll be able to show you local gems, teach you new skills, and tell you just why their hometown is so great.
And here are some of the best…
$13/person
Two and a half hours
Up to eight guests
With over 2,000 years of history, it makes sense that one of the best Airbnb Experiences in Strasbourg would be a tour to discover said history.
This tour helps you get to grips with the stories behind all the beautiful buildings. It starts at the logical beginning of the city as a Roman outpost and runs all the way to the modern-day for a comprehensive deep dive.
$61/person
Two and a half hours
Up to five guests
Like many places in France, Strasbourg wouldn't be the same without its food. The near-to obsession with all forms of food is what makes cities like this tick. On this tour, you'll get to make some of it yourself, well, one very important part of it – the baguette.
This Airbnb Experience teaches you the techniques that go into making the perfect baguette. It takes place at a bakery that's been in business since 1905 (they must be doing something right). Baguette fun fact: In France, there are very strict guidelines for baking baguettes. Not every baguette is a baguette!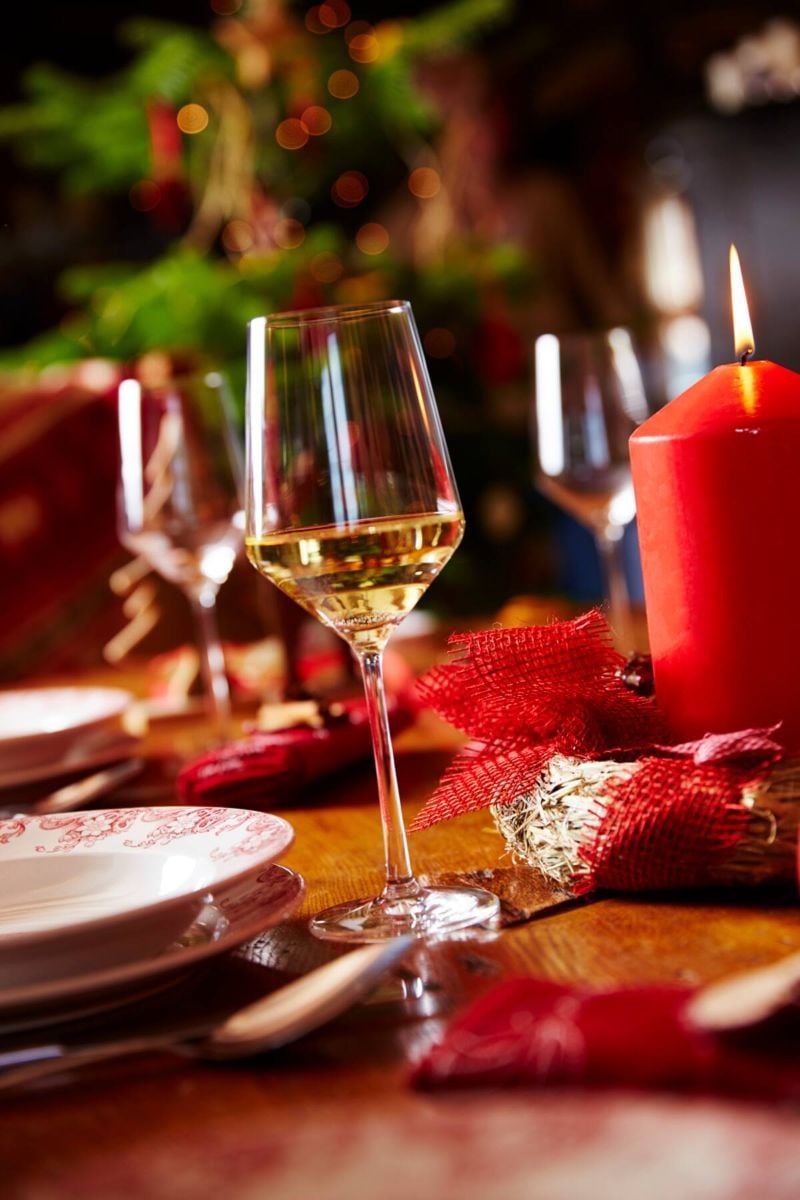 $24/person
Hour and a half
Up to ten guests
Being the centre of Alsatian gastronomy, Strasbourg is where it's at when it comes to food and wine. Well known, too, for its Christmas credentials, this Airbnb Experience combines these two elements of Strasbourg for a cool way to spend your time in the city.
Taste wine paired with delicatessen dishes, then create a gingerbread house at the venerable purveyors of sweet treats, Fortwenger. Great for anyone who likes to wine and dine!
$77/person
Four hours
Up to eight guests
Gingerbread and wine are all well and good, but what about the rest of the gastronomic offerings in the city? Well, this Airbnb Experience in Strasbourg solves every foodie's problem and initiates them into a whole new world of cuisine.
The food tour takes in various establishments dotted around the city – from the sweet to the savoury – to give you a well-rounded insight into how the Strasbourgeois fill their stomachs.
$58/person
Three hours
Up to six guests
If you like to pick up new pieces for your wardrobe when you're on vacation, this Airbnb Experience is for you.
You'll be taken out by a local who obviously knows the best stores and boutiques in the city and who, quite crucially, can help you try things on for size, and negotiate, because they speak French and you (probably) don't. Find local gems and explore the city with a real-life resident – sounds great to us!
Don't Forget Your Strasbourg Travel Insurance
ALWAYS sort out your backpacker insurance before your trip. There's plenty to choose from in that department, but a good place to start is Safety Wing.
They offer month-to-month payments, no lock-in contracts, and require absolutely no itineraries: that's the exact kind of insurance long-term travellers and digital nomads need.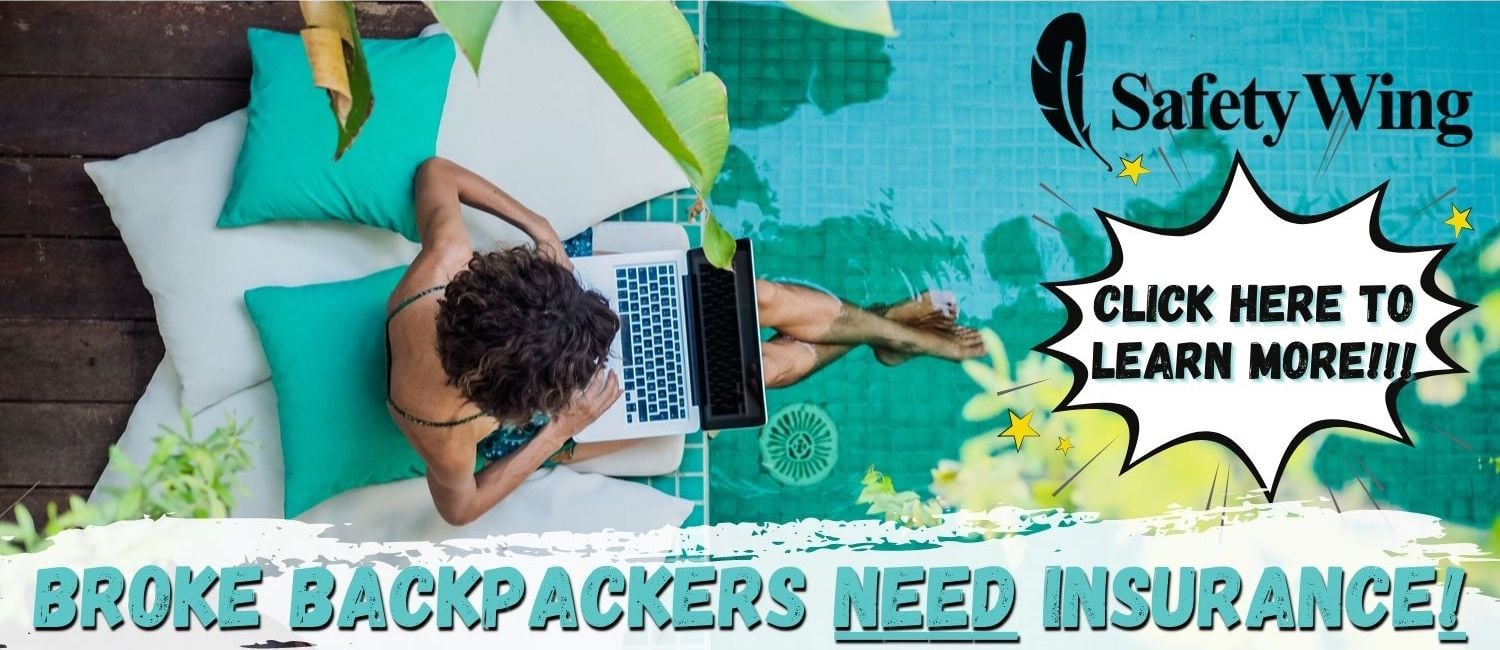 SafetyWing is cheap, easy, and admin-free: just sign up lickety-split so you can get back to it!
Click the button below to learn more about SafetyWing's setup or read our insider review for the full tasty scoop.
Final Thoughts on Strasbourg Airbnbs
So we come to the end of our guide to the very best Airbnbs in Strasbourg. By now, you should be fully clued up on the types of places you'll be able to stay in this historic city, as well as some of our favourites.
Whether you're a digital nomad, a honeymooning couple, or a family looking to see what's what in this uber-charming city, there's no question you're going to find something that suits you perfectly. We even made sure to throw in some neat Airbnb Experiences to make this a fully local experience for you.
That should be more than enough to give you some serious inspiration for your Strasbourg sojourn.
As always, though, we highly recommend you make sure you've got awesome travel insurance to match your awesome Airbnb in Strasbourg. France is pretty safe but you should never travel without it!
---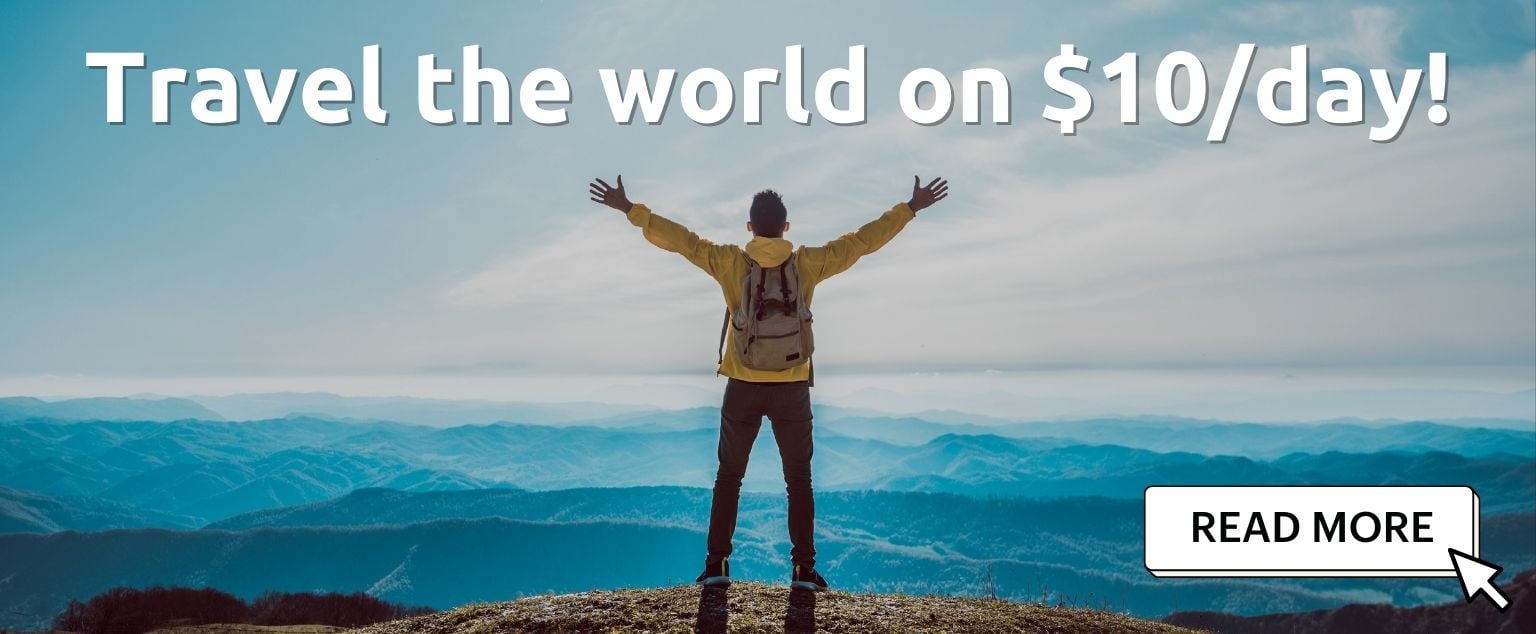 And for transparency's sake, please know that some of the links in our content are affiliate links. That means that if you book your accommodation, buy your gear, or sort your insurance through our link, we earn a small commission (at no extra cost to you). That said, we only link to the gear we trust and never recommend services we don't believe are up to scratch. Again, thank you!