Repeatedly ranked as one of the top places to live and work in the UK, York is pretty good for a holiday, too. Home to the largest medieval cathedral in Northern Europe, quaint shopping alleys, and the stunning county of Yorkshire right on its doorstep, it really is a no-brainer to visit. But where are you going to stay?
If you want to stay somewhere with the character and personality that matches the city, you should look at vacation rentals in York. Vacation rentals also offer excellent value for money and more features than you'd get in the average hotel or hostel.
With that in mind, we've put together a list of the best Airbnbs in York. Not only will you find the perfect place for your vacation, but we've also compiled the top Airbnb Experiences. Let's take a closer look!
Quick Answer: These are the Top 5 Airbnbs in York
Overall Best Value Airbnb in York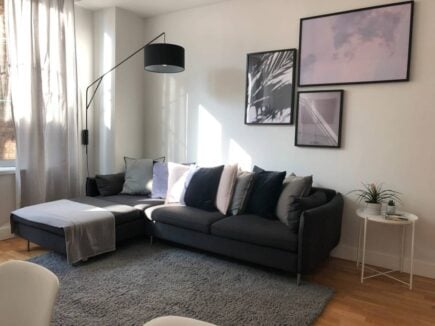 Overall Best Value Airbnb in York
Modern Two Bed Duplex
> $$
> Four guests
> Central location
> Self check in
Best Budget Airbnb in York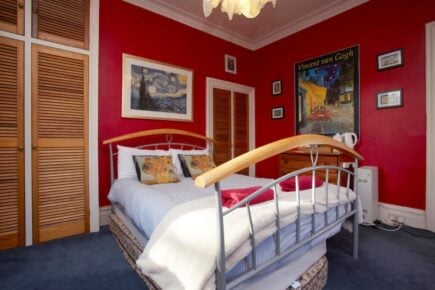 Best Budget Airbnb in York
Love York Vincent Room
> $
> Two guests
> Safe and quiet neighbourhood
> Colourful private room
Best Airbnb for Couples in York
Best Airbnb for Couples in York
The Granary Cottage
> $$
> Two guests
> King bed
> Self check-in
Best Airbnb for Families in York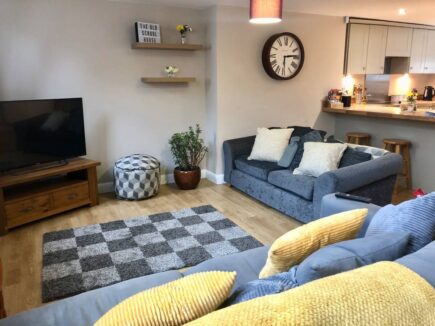 Best Airbnb for Families in York
The Old Schoolhouse
> $$$
> Six guests
> Fully equipped kitchen
> Grade II listed building
Over-the-Top Luxury Airbnb in York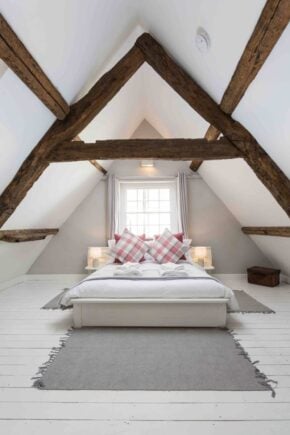 Over-the-Top Luxury Airbnb in York
Unique Luxury Apartment – Coffee Yard
> $$$$$
> Two guests
> Private courtyard with seating
> Exposed wooden beams

Unlock Our GREATEST Travel Secrets!
Sign up for our newsletter and get the best travel tips delivered right to your inbox.
What to Expect from Airbnbs in York
York is quite a small city in Northern England. However, it has a lot of choices when it comes to accommodation. In the city itself, you're most likely to be looking at serviced apartments and bed and breakfasts, though there are a few townhouses.
Cottages tend to be a little further out of the most central neighbourhoods. You'll find that the cost of travel in York is cheaper than other famous British travel destinations like London and Edinburgh, so your money could go further when it comes to your accommodation.
If you're looking at serviced apartments, or larger/more expensive properties, you're likely to be dealing with a business rather than a local host.
Cottage
A country cottage is the dream for many Brits. Whether you're on a staycation or you've travelled far and wide to get here, you should definitely consider staying in one!
Cottages are a type of house where you'll have a fully equipped kitchen, living area, and at least one bedroom and bathroom. Small ones are perfect for couples, while there will be larger options to suit large groups of friends and family.
You may even be lucky enough to get an outdoor space such as a garden.
There are a few cottages in Central York. However, if you have your own transport, it may be worth considering staying a little out of the city centre for a local experience and a chance to get to know Yorkshire.
Townhouse
Travelling in a group? A townhouse is usually your best bet. You can find these in and around central York, and they're usually everything you could expect in a home away from home.
We're talking about a fully equipped kitchen, living space, multiple bedrooms and bathrooms set across two or more storeys. Some may even have a garden – though that's not a given in the city centre.
If you can't justify the price of a townhouse on your own or you don't want to take up a massive property as a solo traveller, happily, there's an alternative. You can instead search for a private room in a townhouse. That way you get the best of both worlds – a local host and a big saving budget-wise! It might not be as cheap as hostel in York, but it's definitely affordable.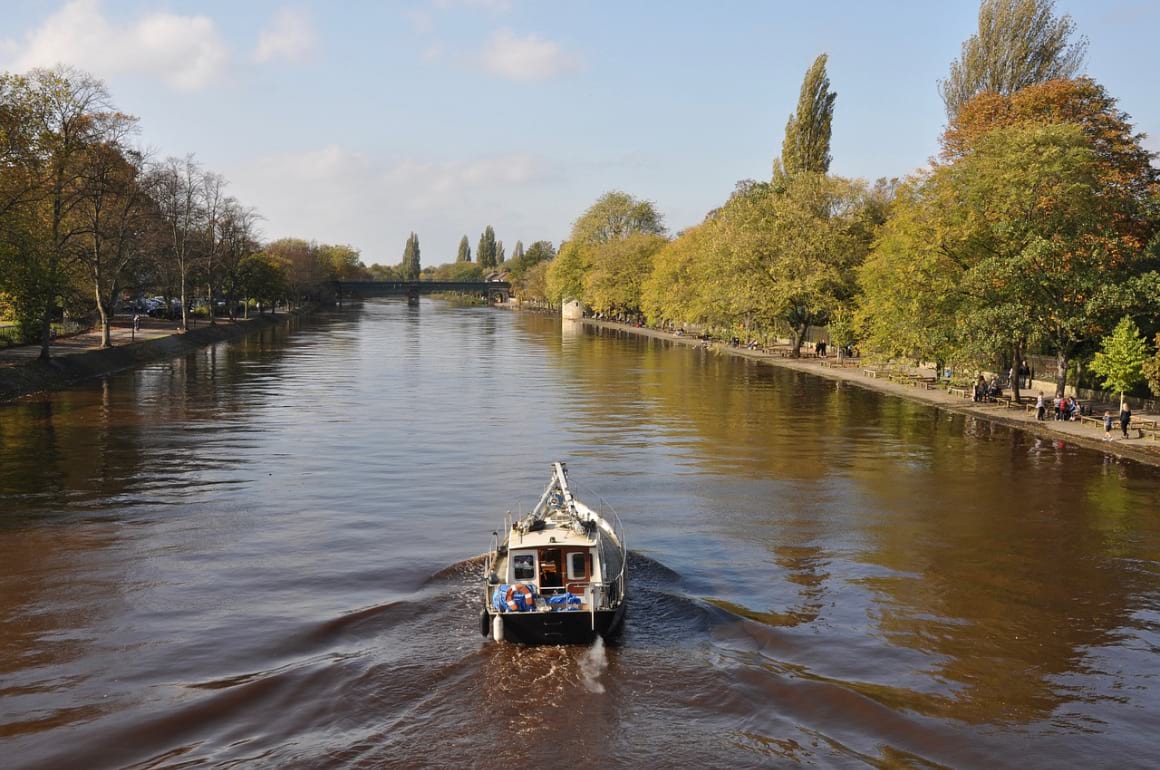 Bed and Breakfast
Budget wise, bed and breakfasts usually sit between a hostel and a budget hotel. However, some of the more boutique-style options can set you back a bit more. No matter how much you pay, these are often passion projects for their owners and boast lots of character and personality.
Run by local hosts, bed and breakfasts give you a comfortable private room and en-suite bathroom, with breakfast included each morning of your stay. They're great if you're on a budget but don't want to share your private space with others!
Most of York's bed and breakfasts are found in residential areas outside of the city centre. They're a wonderful way to get acquainted with less touristy neighbourhoods in town.
Sometimes, bed and breakfasts will have multiple rooms listed on Airbnb, so that's something to think about when you're searching.
Why Stay in an Airbnb
Now that you know roughly what's available in York, let's take a quick look at five reasons you should book with Airbnb for your next trip.
Local Experience: With a local host, you can get recommendations on what to see and do in town that you won't find in the guidebooks.
Privacy: Many properties on Airbnb offer self-check-in. You can even filter for a completely private accommodation if you'd prefer.
Affordability: Put an Airbnb next to a hotel of the same price, and there's only one winner when it comes to value for money. It's not the hotel!
Safety: Airbnb customer support is on hand 24/7 should you need their support. However, that's pretty unlikely as both host and guest are vetted by Airbnb's handy review system!
Airbnb Experiences: It's not just about having awesome places to stay; Airbnb Experiences offer you the chance to see a destination through the eyes of a local. More on that later!
The Top 15 Airbnbs in York
We're sure by this point you've been convinced that an Airbnb in York is a good idea. But which is the right one for you? Check out this list of the 15 best Airbnbs in York, and we're sure your question will be answered!
Right in the heart of York, this apartment is perfect for a short break for up to four guests. You've got York Minster, the Shambles, and Betty's Tea Room all within a stone's throw. After a day of exploring, come back to a meal cooked in the fully equipped kitchen, or cosy up on the sofa and have a movie night. While this apartment can sleep up to four, it's a really nice option for a couple.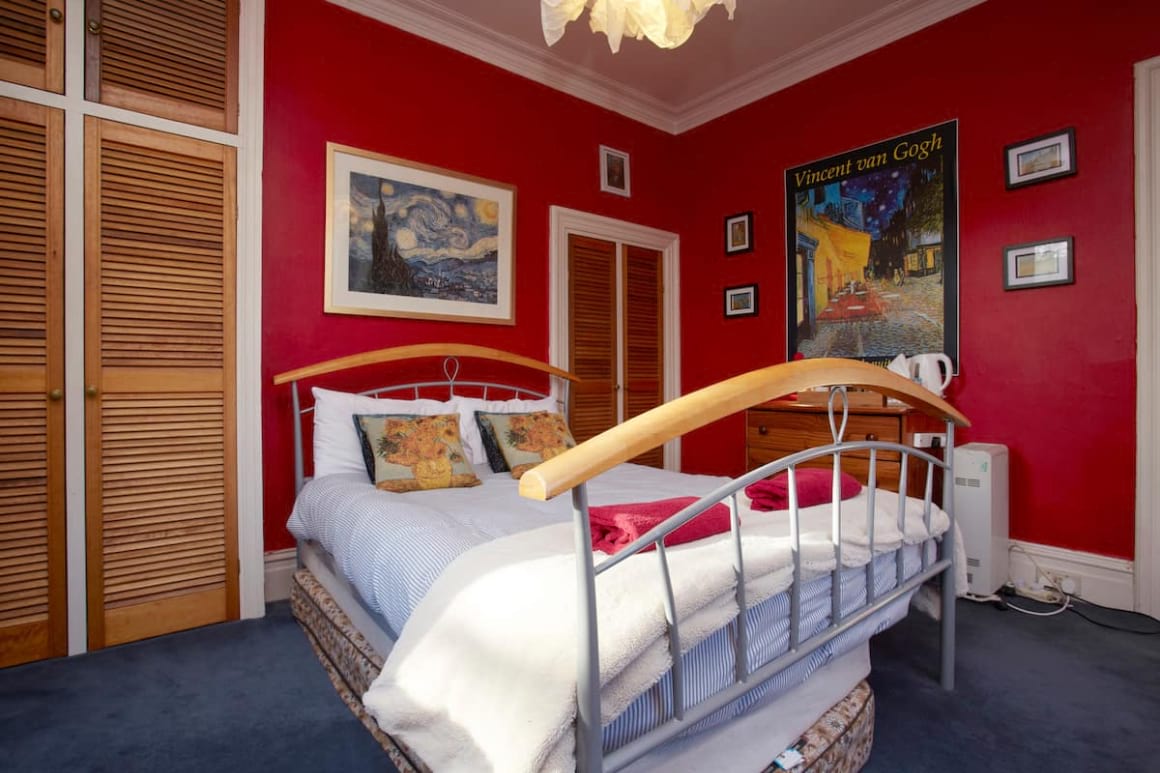 $
Safe and quiet neighbourhood
Two guests
Colourful private room
This colourful attic room is just ten minutes' walk from central York. You'll have your own set of keys, so there's no need to disturb your host when you come home. As well as your room, you have access to the living room and fully equipped kitchen, as well as the garden when the weather's good. From your room in this quiet neighbourhood, you've also got views over the city walls. All of this, and you'll barely make a dent in your budget!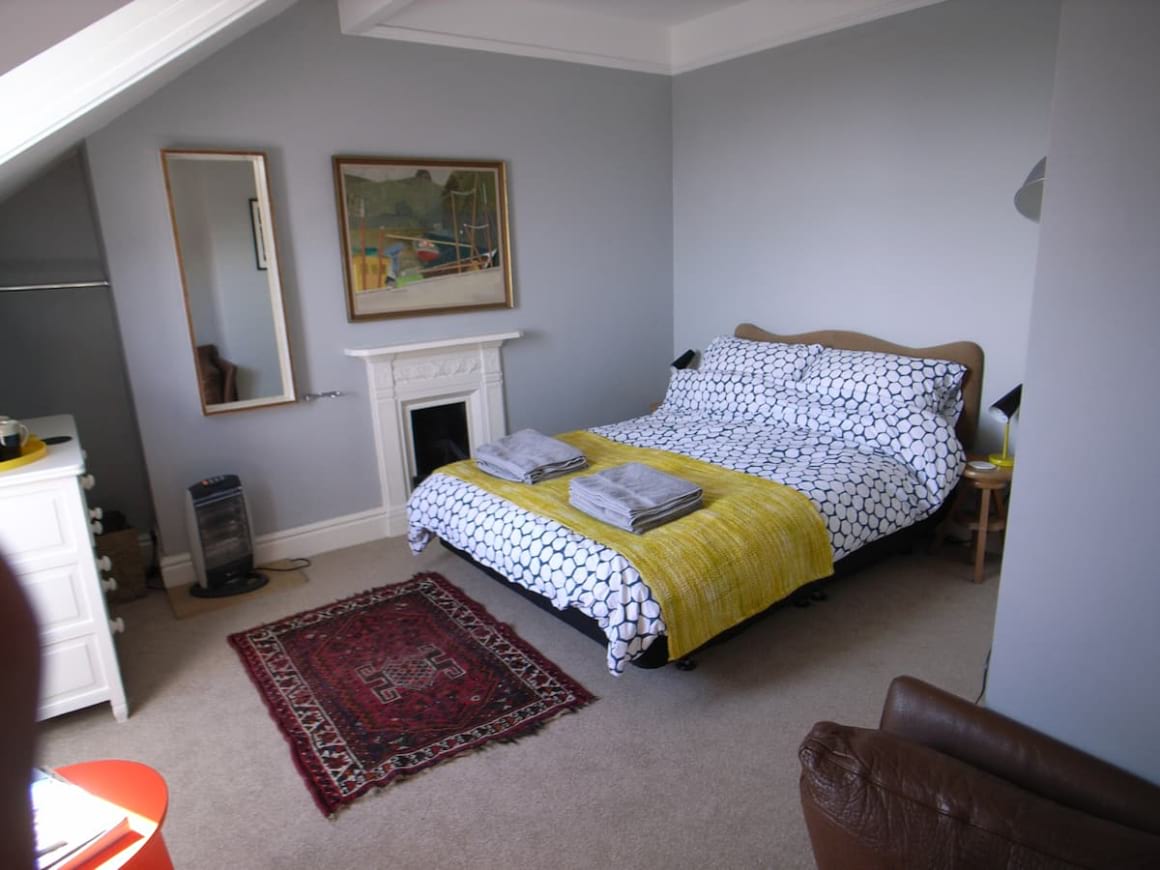 $
Private en-suite bathroom
Two guests
Beautiful views
When people hear you're a solo traveller, they'll often recommend you stay in a hostel. However, we understand that's not for everyone. A homestay is a great compromise as you can keep your costs low while having an authentic experience and meeting local people. The private room at the top of this townhouse gives excellent views across the city, and there's tea and coffee in your room – ideal for chilling at the end of a busy day of exploring.
Is This the Best Travel Pack EVER???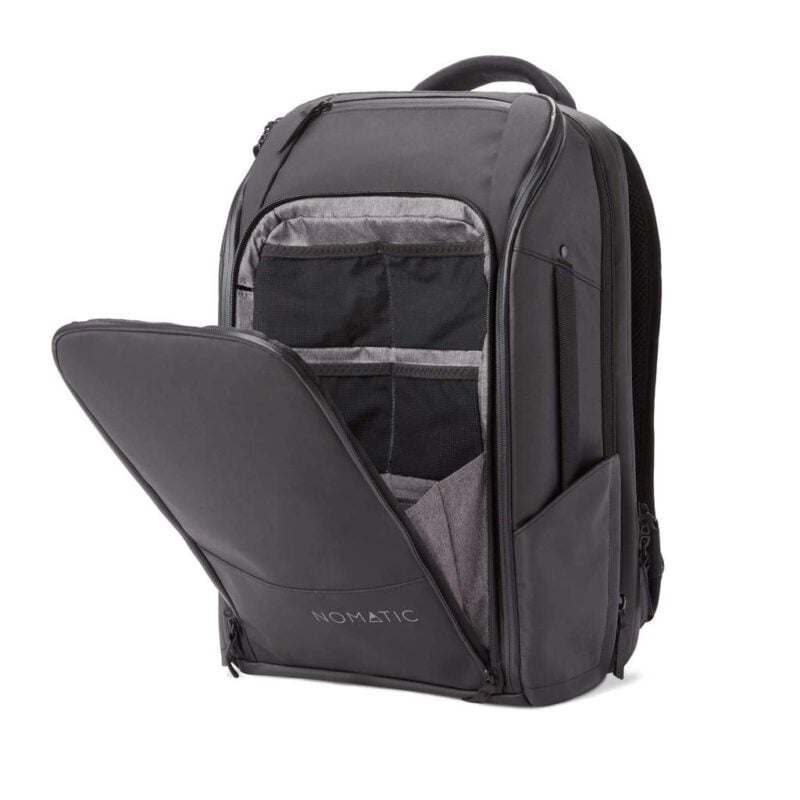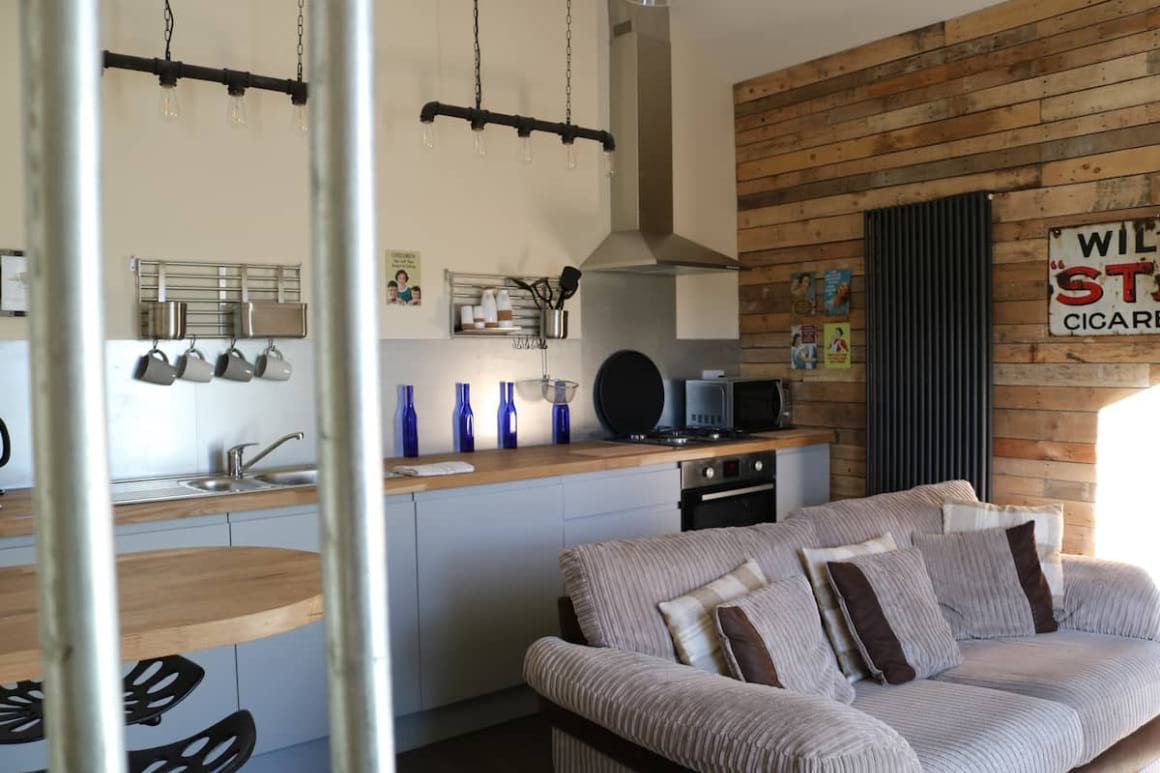 Boasting a king bed, this cute York cabin-style cottage is perfect for couples on a romantic trip to York. It's in a quiet location just five minutes from York city centre, and there are scores of restaurants and cafes that you can head to for a date nearby. The cosy interior has its own private courtyard, so you can chill out there together if the weather is good and admire the views of the nearby church!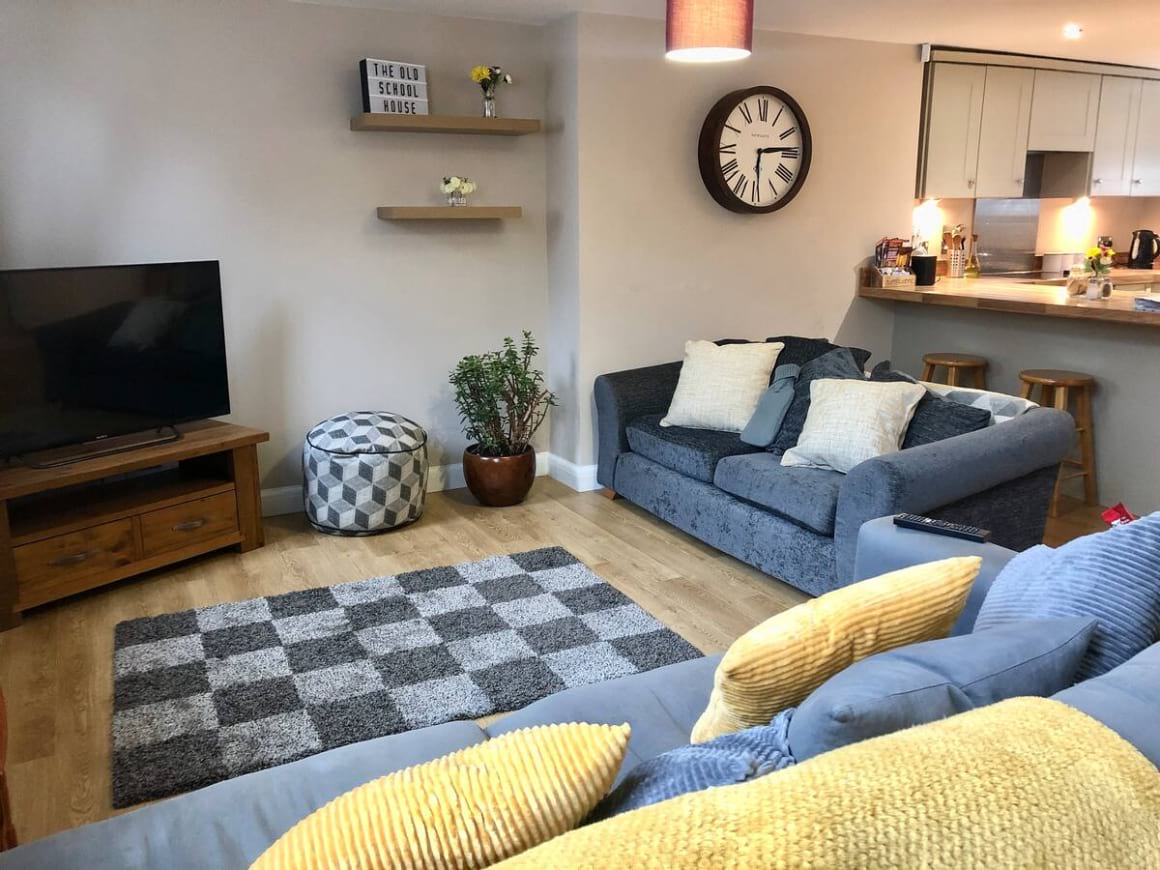 $$$
Fully equipped kitchen
Six guests
Grade II listed building
A classic British home, this is perfect for families of any age visiting York. With space for up to six guests in this historic grade II listed building, there are plenty of mod cons to make your stay comfortable. The fully equipped kitchen is perfect for whipping up a family favourite, while the living room is a lovely place to enjoy a movie night after a busy day of exploring York. There's parking on-site, too!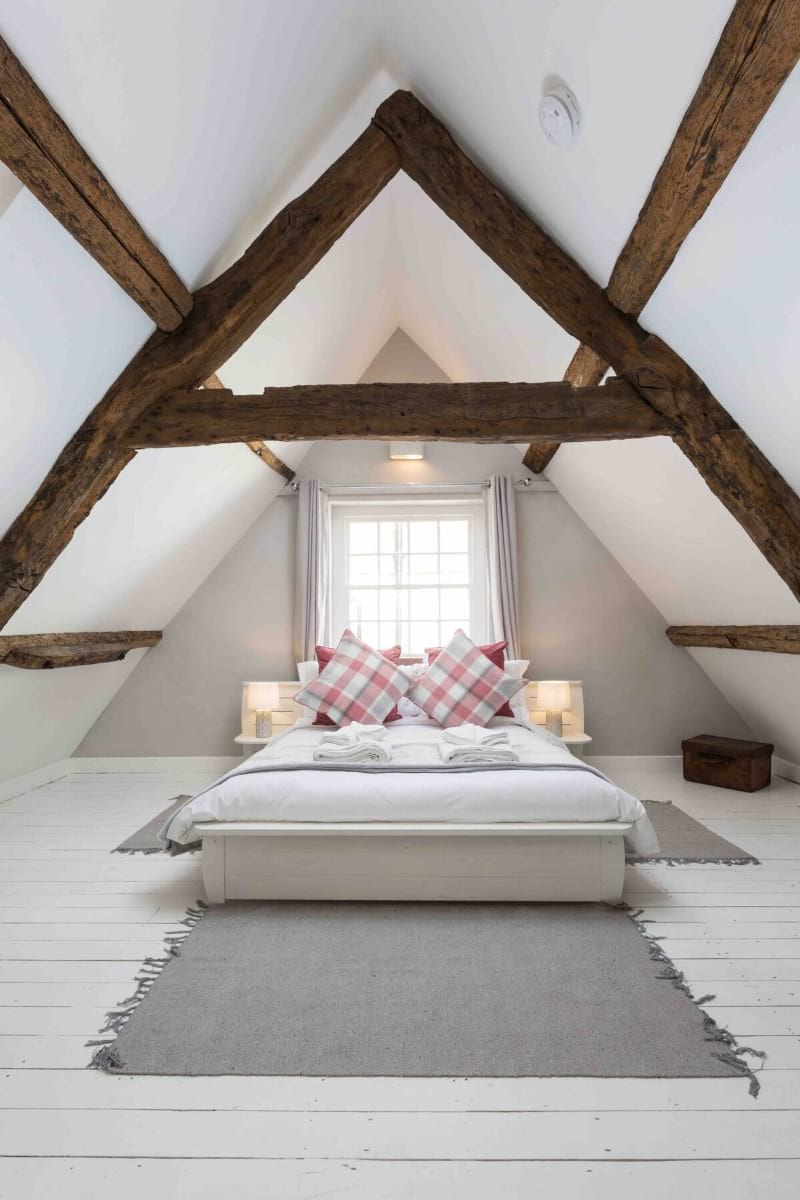 $$$$$
Private courtyard with seating
Two guests
Exposed wooden beams
This stunning and unique apartment is one of the most beautiful Airbnbs in York. Just off York's main shopping street, there's no better location! Set over two floors, you have a huge lounge area for winter nights and a private courtyard when the sun's out! The fully equipped kitchen and main bedroom are punctuated by exposed wooden beams, making for a truly stunning place to stay.
Three guests
Free on-street parking
Here's one of the prettiest and closest cottages to York city centre. Not only is it a short walk from the city's attractions, but Rowntree Park and the hustle and bustle of Bishy Road, too. Space for up to three guests means that it's the perfect romantic escape! There's free parking on the street outside, and the outdoor space is south-facing. Meaning you get all the sun!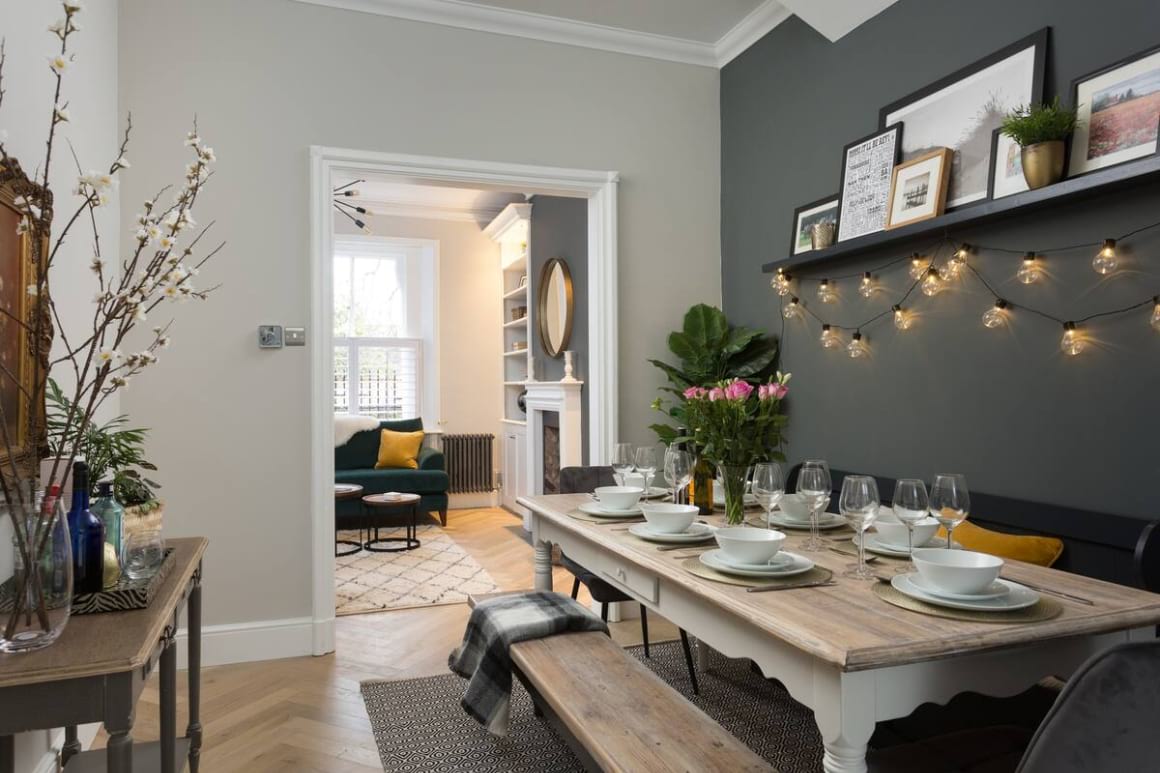 Eight guests
Central location
This beautiful Victorian townhouse is right in the heart of York. If you want to imagine you're a star of Downtown Abbey, this is right up your street! It can accommodate groups of friends or family, with space for eight across four rooms. The historic home was built around 1850 and still retains period features like fireplaces and wooden flooring. However, the most up to date modern conveniences have been added since, and you're assured of a contemporarily classic home away from home!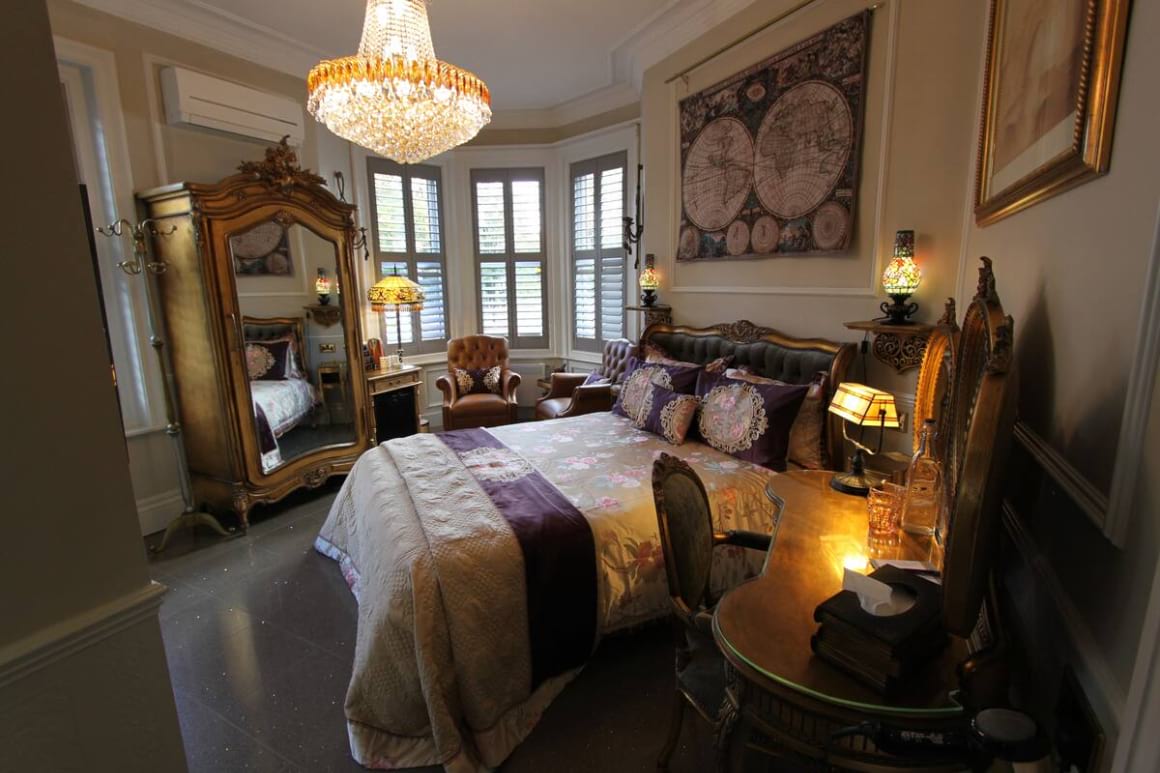 While some bed and breakfasts are good for budgets, at the other end of the scale, you have decadent rooms like this. Inspired by the Royal Palace of Versailles in France, this is one of many themed rooms in a B and B just outside of York's city centre. You can see the other rooms in this listing, should you prefer something different. In all rooms, breakfast is included, and it's just just ten minutes walk from the centre.
Two guests
Unlimited Wi-Fi
York is packed with cafes, so it's perfect for a digital nomad. However, if you need your own space to work, you'll be happy to know that this apartment offers unlimited Wi-Fi and a dedicated workspace for your laptop. Not only that, you have your own private en-suite bathroom, too. A fun fact about the building is that it used to be an ice-cream factory!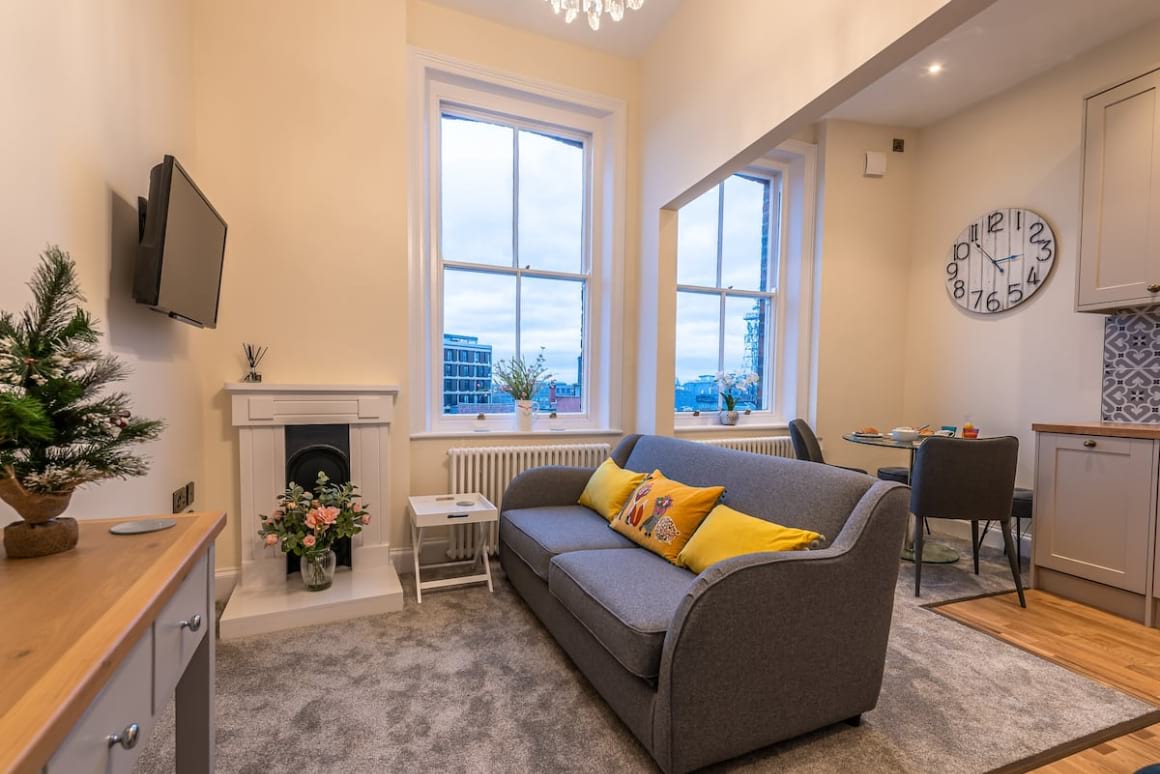 Four guests
Historic building
Spending a weekend in York? Location is the most important thing, if that's the case. From this apartment just off the main Shambles shopping street, you have all the city's landmark attractions just a hop, skip, and a jump away. It also helps that this is a lovely place to come home to, with an open plan kitchen, living, and dining area. The house has a rich history, with one of York's most famous residents living here in the 19th century.
Eight guests
18th century building
Airbnb Plus properties are the best accommodations you can find on the platform. That purple seal of approval comes from consistently high reviews, hosts' attention to detail, and even an inspection from Airbnb itself. This townhouse is right by the York Minster, and though it's one of the most expensive Airbnbs on this list, it's worth every penny. The 18th-century townhouse has a small courtyard garden and lots of period features. Perfect for families and groups of friends.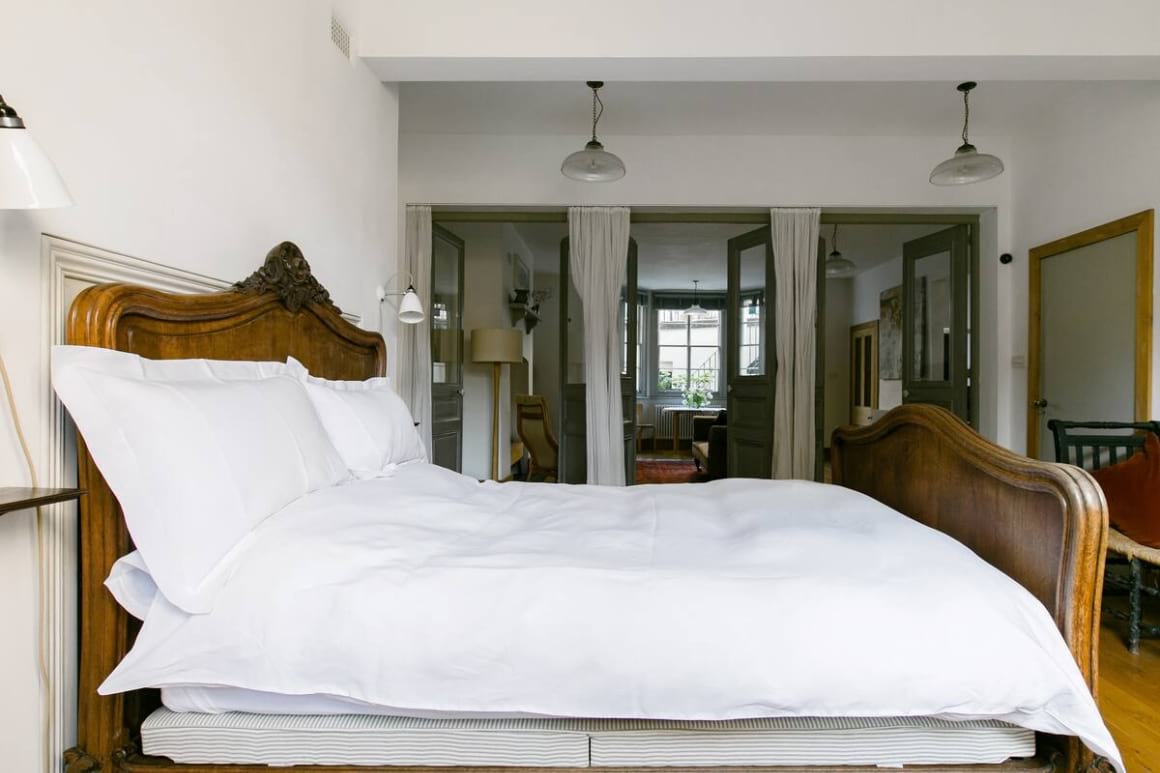 Two guests
Original artworks
Another Airbnb Plus property, this is one of the most romantic Airbnbs in York. The restored townhouse has original artwork throughout and designer furniture – no less than you'd expect from a home that was styled by artists! The retro apartment is in the heart of York's cultural quarter, so there are several restaurants and bars on your doorstep.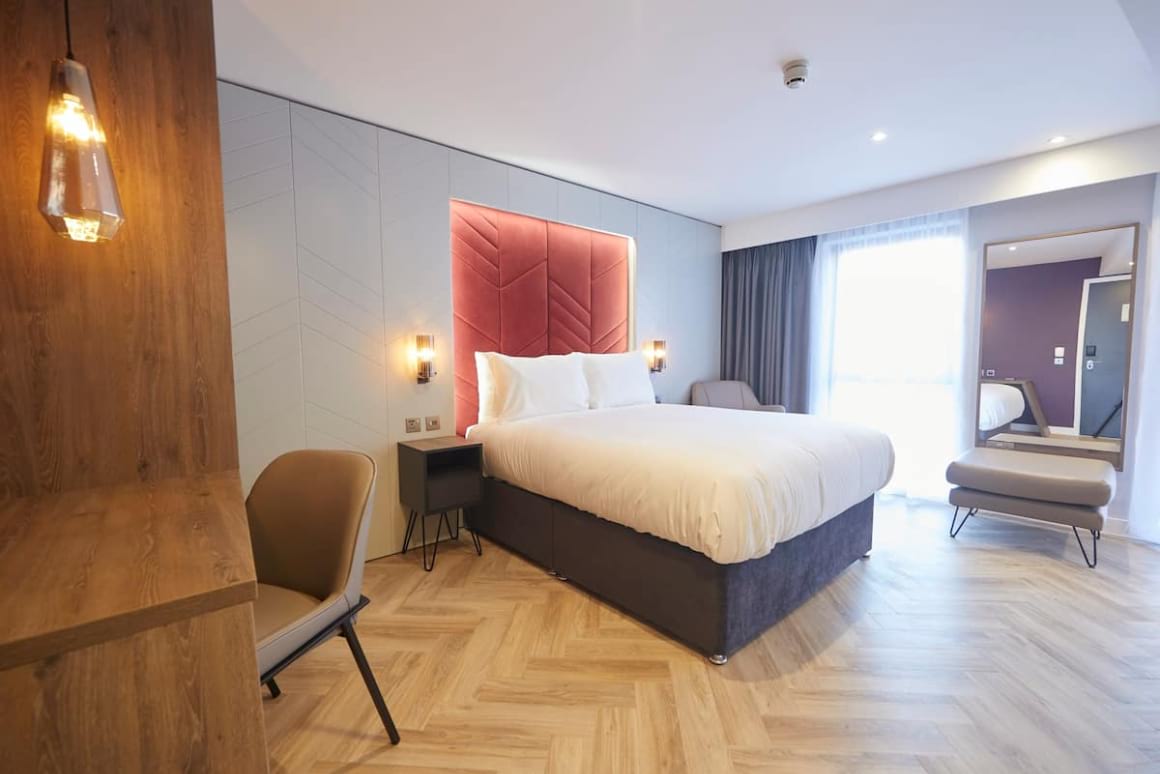 $$
Complimentary breakfast
Looking for somewhere to stay in York for a month or longer? This serviced studio apartment overlooking the river might just be for you. Travelling for work? There's Wi-Fi and a dedicated workspace, as well as a full kitchenette. You also have access to the building's gym, so you can keep up your workout routine during your trip.
Ten guests
Fully equipped kitchen
Travelling with friends? It's important to have places where you can spend quality time together. This house has an outdoor seating area and cosy living area – so it suits all weathers! There's even a fully equipped kitchen should you want to whip up a meal rather than heading to a restaurant or ordering in. There's a mix of singles and airbeds, so no need for uncomfortable topping and tailing.
Top 5 Airbnb Experiences in York
York is a compact city, and while there's lots to do, you might feel that you've ticked off all the big stuff, such as the Minster and Jorvik Viking Centre after a day or two. It might just take a tour curated by a local to scratch below that surface – and that's exactly what you'll get from Airbnb Experiences.
They can be anything from an art workshop to a history walk exploring the life of a local icon. It could even be an animal experience at a nearby farm! In this section, let's look at five of the best Airbnb Experiences in York; you're going to love them!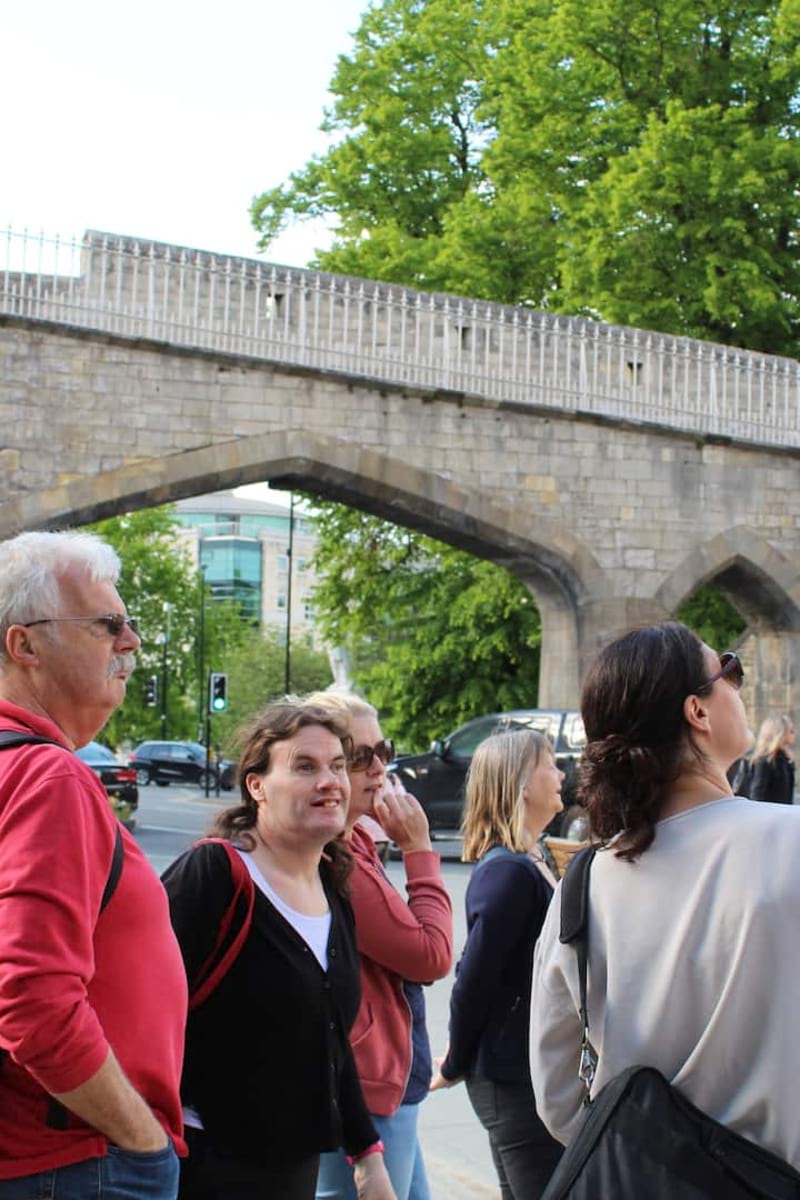 $14/person
1.5 hours
Up to 10 guests
One of the biggest attractions in York is the National Railway Museum – the largest museum of it's kind in the world. However, you don't need to visit the museum itself to learn about the city's railway heritage (though it is recommended, and it's free!) You'll also learn about York's history from Roman times – perfect for history buffs.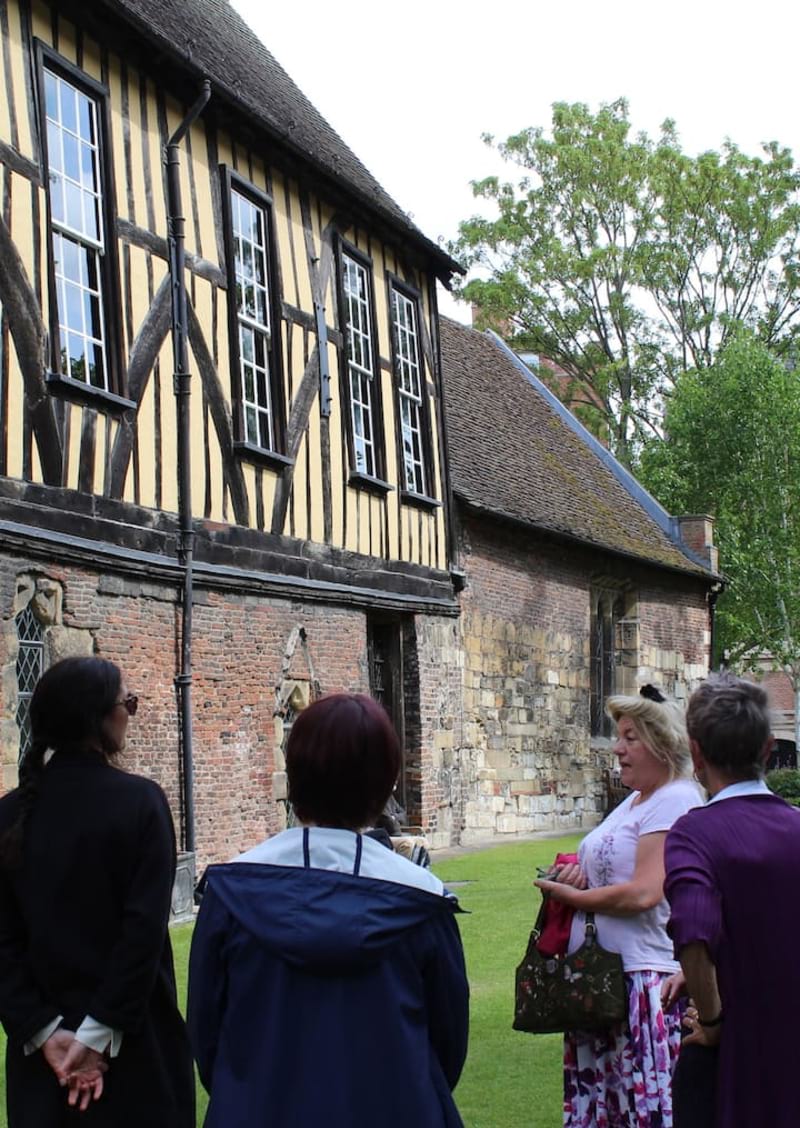 $14/person
1.5 hours
Up to 10 guests
Ever wondered why Brits have bonfires and fireworks on the 5th November each year? Wonder no more with this story of Guy Fawkes. The man himself came from York, and this tour is your chance to learn about his life and the city and his influence on British history. Your knowledgeable tour guide brings his story to life and weaves it into her own.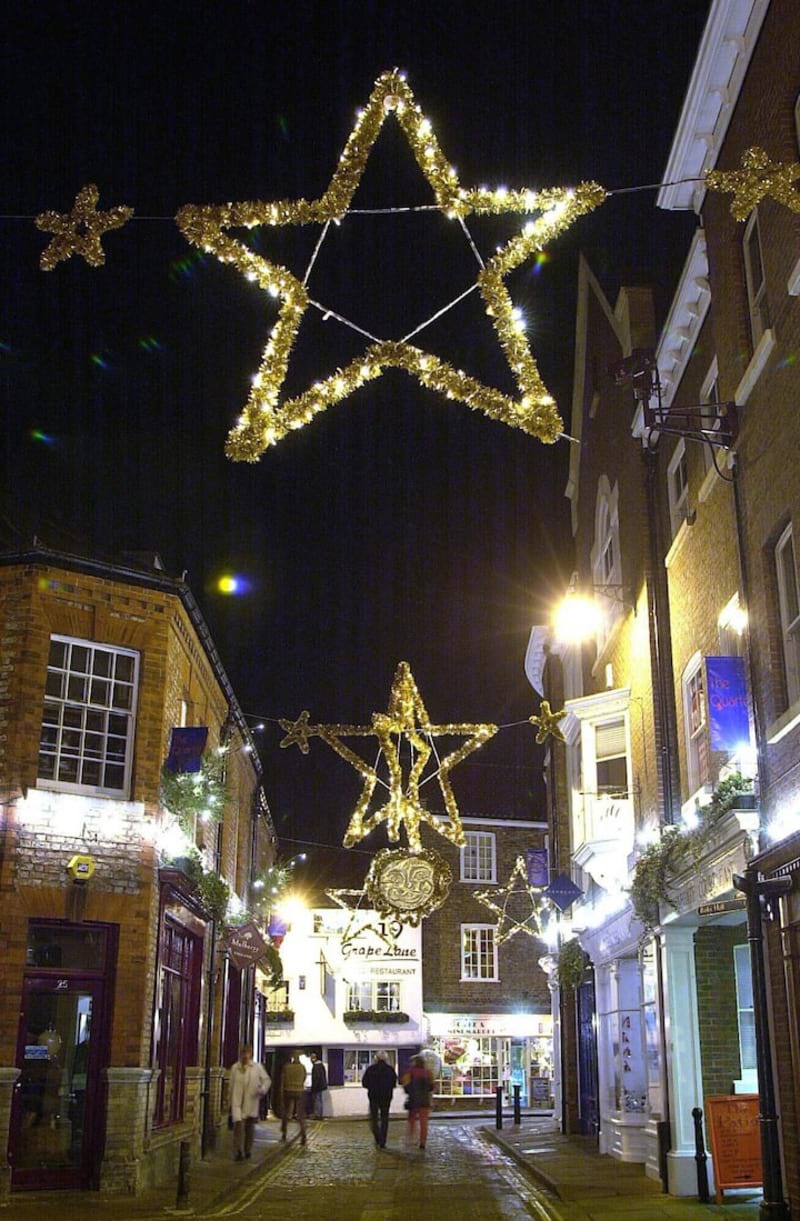 $17/person
1.5 hours
Up to 5 guests
This one is only available seasonally… but then again, why would you do a Christmas tour in July! Take a festive journey through the streets of York, learning about the city's Christmas traditions. You'll learn about how the Romans and Vikings introduced their customs to the city and how they're still part of celebrations now!
$49/person
1.5 hours
Up to 3 guests
A little outside of York, this animal experience is well worth the journey. A guide will accompany you on an alpaca walking experience, where you'll get up close and personal with these friendly and inquisitive creatures. If you can take your eyes off the big woolly beast beside you, you'll be able to take in spectacular Yorkshire scenery, and you might see other wildlife, including deers and owls.
$35/person
2 hours
Up to 5 guests
In the unlikely event that you don't find any cool souvenirs in the Shambles, why not make your own? That's exactly what you'll get to do at this art workshop, where you'll choose a Monet landscape to recreate. Your guide will explain the techniques you need to create your masterpiece – just be sure to wear clothes that you don't mind splashing with paint!
Don't Forget Your York Travel Insurance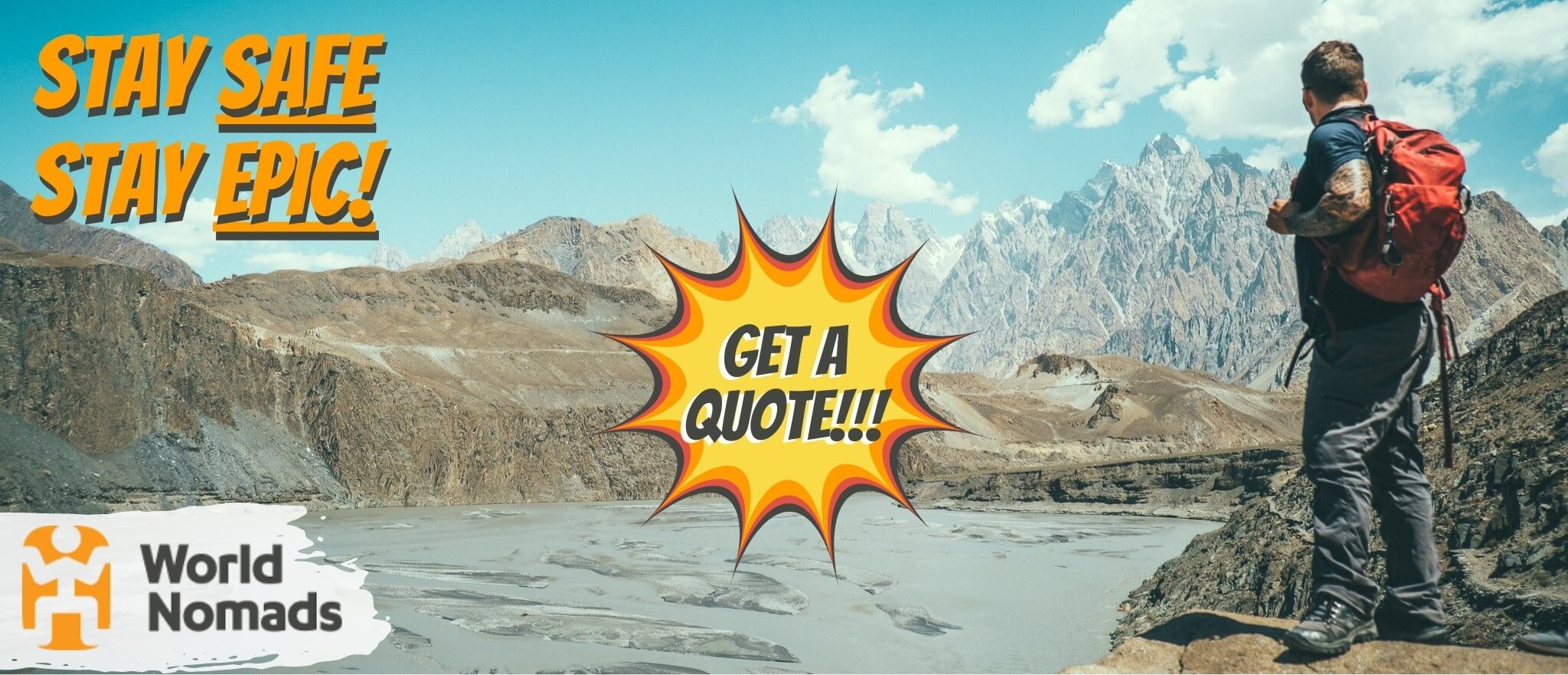 World Nomads' mission is to support and encourage travellers to explore their boundaries. They offer simple & flexible travel insurance, and safety advice to help you travel confidently.
They've been doing it since 2002 – protecting, connecting, and inspiring independent travellers just like you.
Get a quote below or read our in-depth review!
World Nomads provides travel insurance for travelers in over 100 countries. As an affiliate, we receive a fee when you get a quote from World Nomads using this link. We do not represent World Nomads. This is information only and not a recommendation to buy travel insurance.
Final Thoughts on York Airbnbs
So, there you have it. Not only have you seen 15 of the best Airbnbs in York, but the most fun experiences, too. Whether you want to stay in a cosy bed and breakfast, a Georgian townhouse, or a country cottage, there's a B&B in York for you.
Still finding it hard to make your mind up? If that's the case, just go for our overall best value Airbnb in York. That's the modern two bed duplex apartment. From its location in the heart of York, it's easy to access all of the city's coolest neighbourhoods and attractions.
We hope whichever Airbnb in York you choose, you have a fantastic vacation. To make sure you (and your belongings) are safe, check out World Nomads to get a fair quote on your travel insurance.
---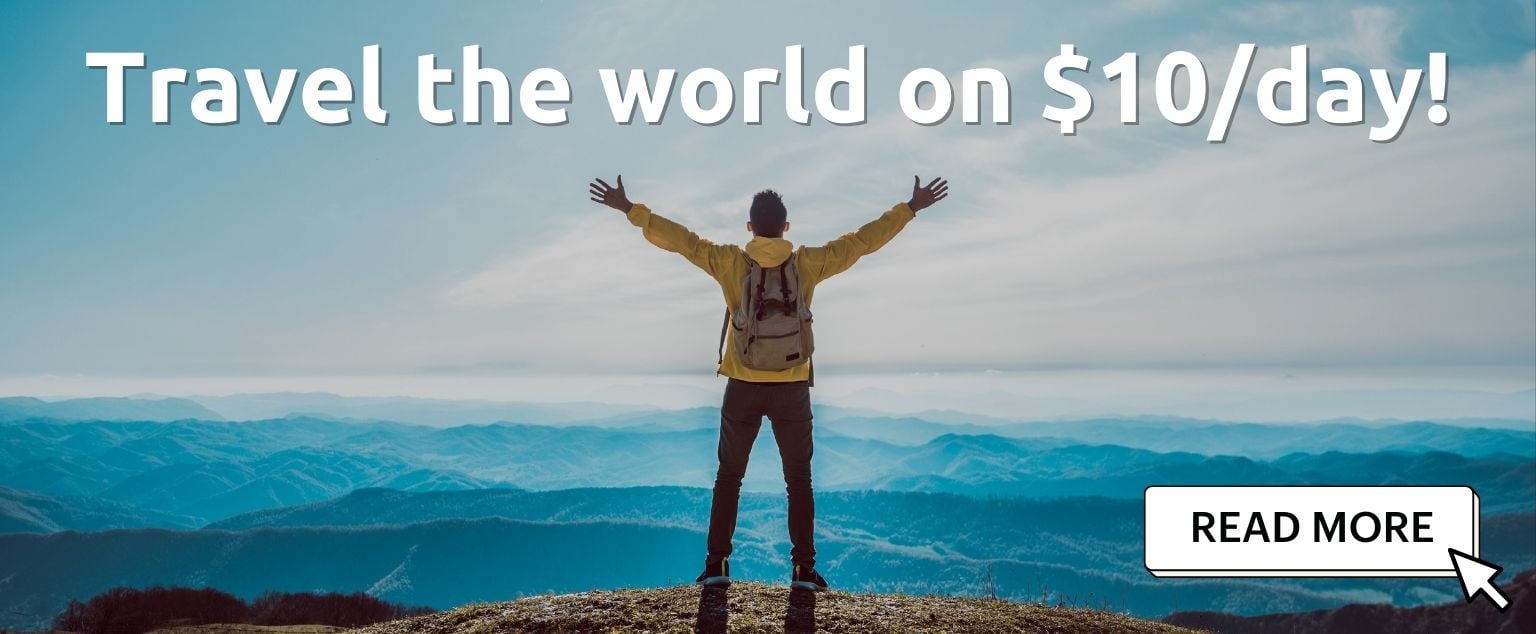 And for transparency's sake, please know that some of the links in our content are affiliate links. That means that if you book your accommodation, buy your gear, or sort your insurance through our link, we earn a small commission (at no extra cost to you). That said, we only link to the gear we trust and never recommend services we don't believe are up to scratch. Again, thank you!