While the other cities in the United Kingdom have lost much of their historic charm to the glistening skyscrapers and modern strip malls, York stands tall as the best place to step back in time and immerse yourself in the architecture of the medieval era.
With countless museums, castles, and forts, simply walking down the streets of York is an experience in itself. The charming pubs and winding cobbled streets alone are more than enough to have you dreaming of moving to York for good.
Although York has more than enough to reel in tourists from around the globe, you will find a certain lack of budget backpackers hostels to bring young travelers to its streets. With not may cheap dorm beds to choose from, you may begin rethinking your trip to York altogether.
Get your walking shoes on and pull out your guidebooks, your trip to York starts in just a few clicks!
Quick Answer: The Best Hostels in York
The Best Hostels in York
Let's dive into all the best backpacker's hostels York has to offer! Each stay is a little different from the last, so keep your eyes peeled for that stay that best suits you!
Best Overall Hostel in York – Astor York
– $$
– Bar
– Shared Kitchen
–  Breakfast – 1 £
For the amount of money you are paying for a dorm bed at Astor York, you are getting a steal! Located in the heart of downtown York, just a stone's throw away from St. Pauls Square and the railway station, you couldn't ask for a better place to base yourself out of.
When you aren't out exploring the city or hitting up the museums, Astor York is here to make you feel right at home. Not only do they have a shared kitchen, but they will also hook you up with breakfast at the cafe and great drinks to end each day at the bar. With its social and laid back atmosphere, Astor York is your go-to place for a one of a kind stay in York!
– $$
– Restaurant
– Bar
– Lounge
As a solo traveler, being on the road alone is sure to get lonely eventually. Lucky for you, when you arrive in York, The Fort Boutique Hostel is here to put you up in one of the most social, laid-back and upscale hostels in downtown York! For just a few pounds more you can have a one of a kind boutique hostel experience at this cozy stay.
Putting you right in the middle of the downtown, you will have all of the best restaurants, bars, and museums right outside your door! Wanting to hang back at the hostel? The Fort Boutique Hostel is also attached to its very own restaurant and bar, meaning you can grab a pint and a meal before heading upstairs to rest up for another day of adventure in York!
Best Cheap Hostel in York – Safestay York
– Cafe
– Bar
– Terrace
Traveling through the United Kingdom is by no means cheap. With expensive guesthouses and dorm beds, your wallet is sure to be bled dry by the end of your trip. If you are looking to save a few extra pounds while in York, Safestay is your go-to place to spend your money on what truly matters.
Other than offering the cheapest dorm beds in York, Safestay is here to make sure you have the time of your life in the heart of the city. Complete with its very own bar, cafe, and even a terrace, you will never be finding yourself twiddling your thumbs wondering what to do next.
Best Hostel for Couples in York – The Bar Convent
– $$$
– Bar
– Breakfast  Included
– Restaurant
Even if you are a couple of backpackers, you will eventually want to ditch the dorm rooms for a few nights and cozy up in a romantic guesthouse. For some added privacy and a luxurious stay that won't totally break the bank, The Bar Convent is a historic stay in the heart of downtown York that will have you and your better half rekindling your love while on the road. If you happen to be dating a history nerd, book a slot at the nearby Jorvik Viking Centre!
The Bar Convent is so much more than just a place to lock yourself away in your spacious room, this guesthouse also comes with its very own bar and cafe, meaning you will have your choice on going out on the town or hanging back close to your homey hotel.
Best Party Hostel in York – YHA York
– $$$
– Breakfast Not Included
– Bar
– Cafe
YHA York is one of the most historic hostels found in the entire city. This renovated mansion will have you staying in a living, breathing museum, making the building alone one of your highlights during your trip exploring York.
But enough of history, lets tell you about the bar! Although you won't exactly be able to throw an all-night rager at this backpacker's hostel, you can polish off a few pints before heading out for a night on the town. After partying till the crack of dawn, YHA York will have you back on your feet in no time with their free breakfast served every morning!
Best Hostel for Digital Nomads in York – Midway Guesthouse
– $$$
– Breakfast Included
– Cafe
– Lounge
Needing to spend a few days in your room to catch up on some much-needed editing and writing? For your digital nomads out there you might want to ditch the hostels for a few nights and put yourself up into a cozy and quiet stay where you can focus on your work. Midway Guesthouse is an award-winning boutique-style stay located in the heart of York.
Not only will you have homey rooms perfect for opening up that laptop and getting to work, but Midway Guesthouse also offering tastefully decorated living rooms and a dining room perfect for spreading out into. For a unique stay that will make you feel like a local in York, look no further than Midway Guesthouse!
More of the Best Hostels in York
– $$$
– Shared Kitchen
– Lounge
– Garden
If you are wanting to see a different side of York, there is no better way to get in touch with the locals than by staying at a BnB!
This stay will have you calling a historic Victorian house your home while you are out exploring all the history and beauty York has to offer. Complete with its very own shared kitchen, lounge, and a garden, you will feel as if you fit right into York's suburbs.
With views of the city walls from your room and all of the most famous sites in York just a few minutes walk away, you couldn't ask for a better place to base yourself out of while traveling through York! If you're driving, check out the nearby park and ride where you can leave your car for free before heading into the city.
What to Pack for your York Hostel
Pants, socks, underwear… Here are some other items you might not have thought to pack.
1. Powerbank: Showing up to a new city, after a 14-hour bus ride, with a dead phone and no directions to your hostel is a half-awake, messy nightmare. Putting a good power bank in your pack is the best and easiest way to keep your important electronics charged up for those long travel and sightseeing days.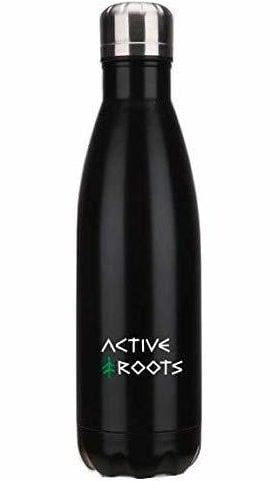 2. Active Roots Water Bottle: Hostels are increasingly meeting backpackers' demands for potable (drinkable) water. Now is better than ever to start traveling with a reusable water bottle! Aside from cutting down single-use plastic, The Active Roots stainless steel water bottle will also keep your favorite beverage hot or cold all day long and it's sized perfectly to fit an entire bottle of wine. 'Nuff said.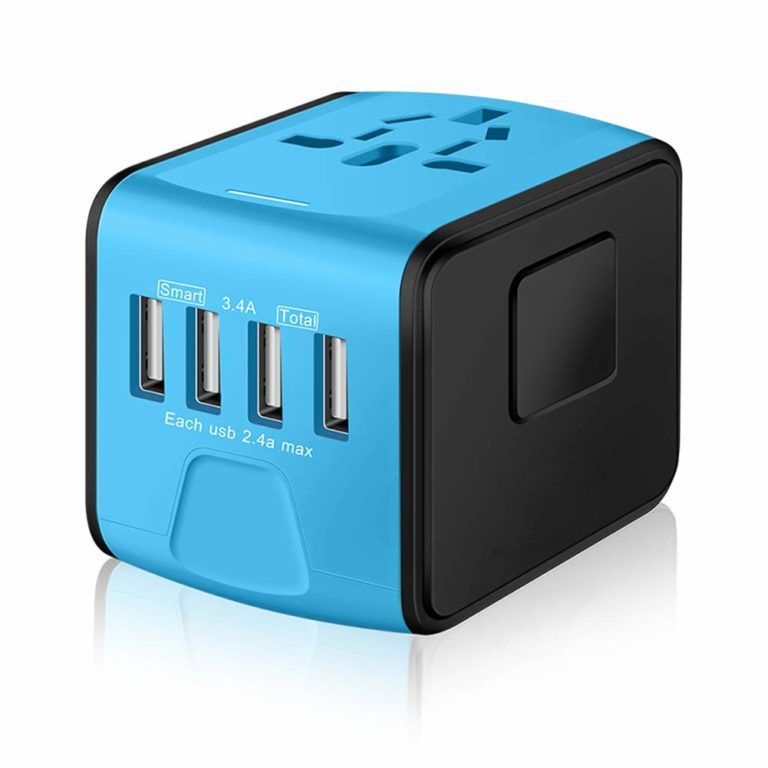 3. Universal Travel Adapter: Not every country has the same electrical plug style, so carry along a universal travel adapter. You'll want one that covers varying voltage levels, has protection from power surges, a fried laptop is not fun, and enough ports so you don't have to spend all day individually charging your devices.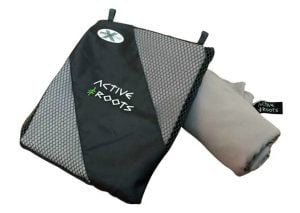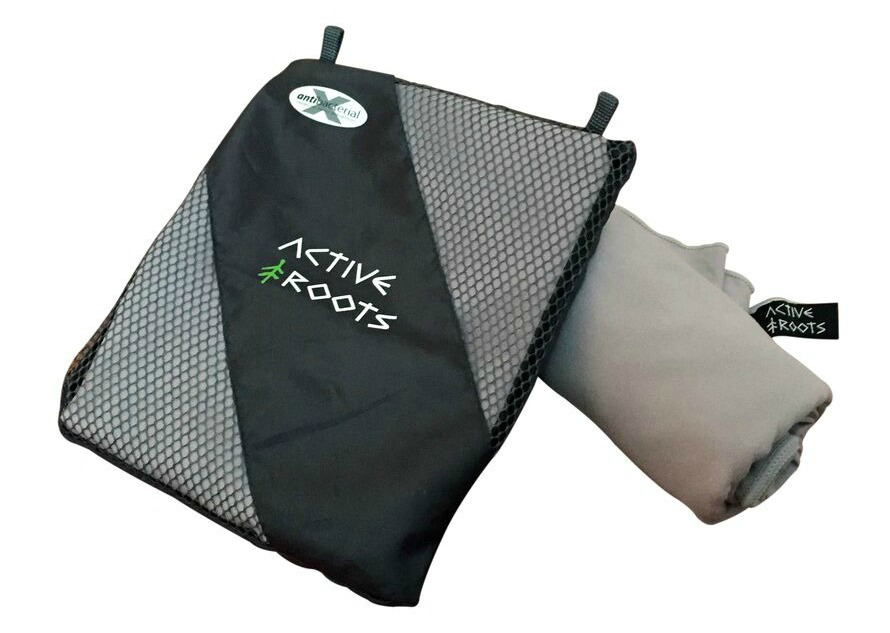 4. Active Roots Microfiber Towel: Quick-drying, lightweight, super soft and compact – the Active Roots Microfiber Towel is essential for every backpacker. No need to use the scabby towels your hostel may or may not provide! Use it for drying off, as a yoga towel or even as a picnic blanket – the options don't stop here. Made of antibacterial material, you don't have to worry about your towel starting to smell unpleasant either after lots of use.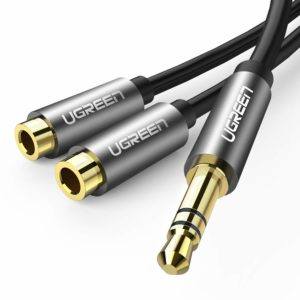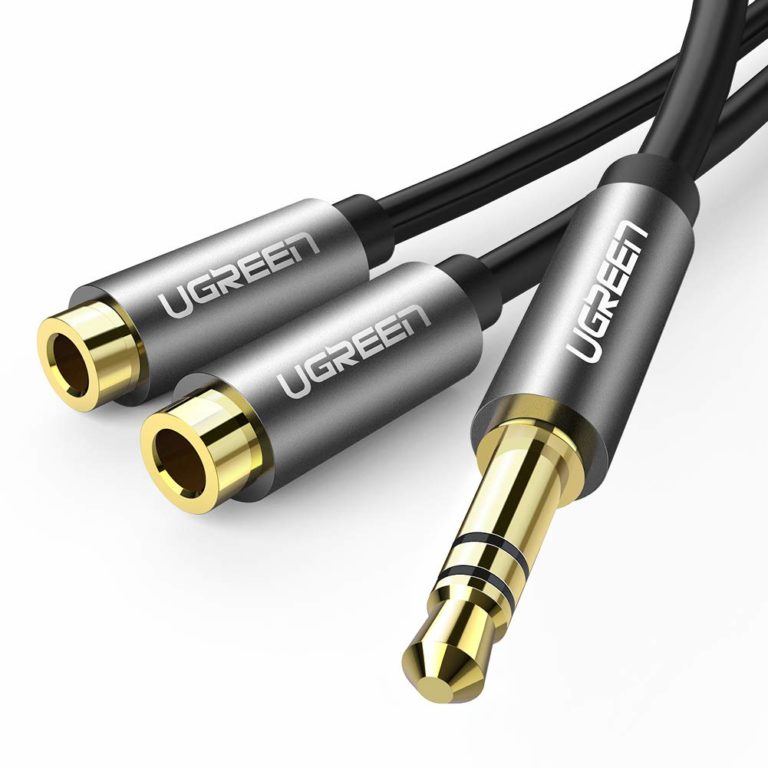 5. Headphone Splitter: Being stuck on a bus or plane with only one phone that has good music or shows downloaded can be pretty annoying if your travel buddy wants to share headphones. With this Headphone Splitter, you won't have to listen with only one ear anymore. Your friend can plug in their headphones at the same time, so both of you are entertained (on both ears!).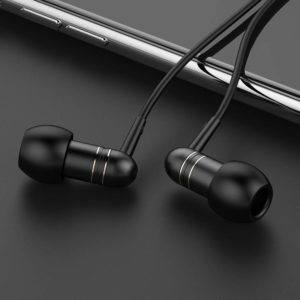 6. Noise-Cancelling Earbuds: You'll have some pretty sorry roommates – it happens from time to time. These noise-canceling earbuds help mitigate the damage. The comfortable and ergonomic design won't hurt your ears while sleeping no matter how long you keep them in. Increase the quality of your sleep by listening to some relaxing music at night or just enjoy the silence.
Why you should travel to York
Although York has more than enough to keep you exploring its streets and museums for weeks, there are not that many hostels to choose from. With our list, you will be able to find that perfect stay that will have you right in the thick of all the action in York.
Still a bit undecided on where to stay in York? Let us point you in the right direction. After looking at the price, style, and comfort of all the stays in town Astor York takes the prize for being our pick for the best hostel in York.
Travel Safety Tips for York
And don't forget to sort your travel insurance before heading to York! We've put together a roundup of the best travel insurance for backpackers – check it out here, or if you're low on time, get a quote from World Nomads, our favorite travel insurance provider.
Getting an estimate from World Nomads is simple – just click the button or image below, fill out the necessary info, and you're on your way!

Over to you
Before you know it you will be stepping back in time explore the rich and ancient history of York! From massive forts and castles to quaint pubs and restaurants, the culture of this unique city can be found on each and every street corner. No matter if you are looking to stroll through the museums or just explore the alleyways, there are literally endless amounts of ways to take in the diverse city of York!
What will really set the tone for your trip is the backpacker's hostel that you end up calling home. Although you may not have tons of places to choose from when it comes to dorm beds, you will also find budget guesthouses that are perfect for your budget travelers.
If you have ever traveled to York we would love to hear about your trip! Let us know if we missed any great backpacker's hostels in the comments below!
Do you own or run a kick ass hostel? Want to be featured in this list? Get in touch at [email protected]
Yay for transparency! Some of the links in this post are affiliate links. This means that if you book your accommodation through the site, The Broke Backpacker will earn a small commission at no extra cost to you. Your support helps keep the site going.
---