Argentina is no stranger to absolutely breathtaking natural beauty. For most adventurers, the roaring waters of Iguazu Falls are sure to top the list of things to see before you depart this South American country! It is not just the cascading waters that makes Iguazu one of the most awe-inspiring places in the world, the hikes and views around the waterfall make this sight so much more than just a mere photo-op, it is a journey in itself!
Being one of the most popular tourist hubs in all of Argentina, you can expect to find a fair share of backpacker's hostels within Iguazu. But with some places throwing all right parties and others where you will find peace and quiet, you could spend hours sorting through all of the youth hostels in Iguazu before you find that one that fits how you like to travel.
Finding the best hostels in Iguazu has never been easier! With our guide to all the top hostels in Iguazu, you will be able to find your perfect home away from home in just the snap of your finger!
Get ready to bask in the beauty of Argentina's most famous waterfall. Your Iguazu adventure awaits!
Quick Answer: The Best Hostels in Iguazu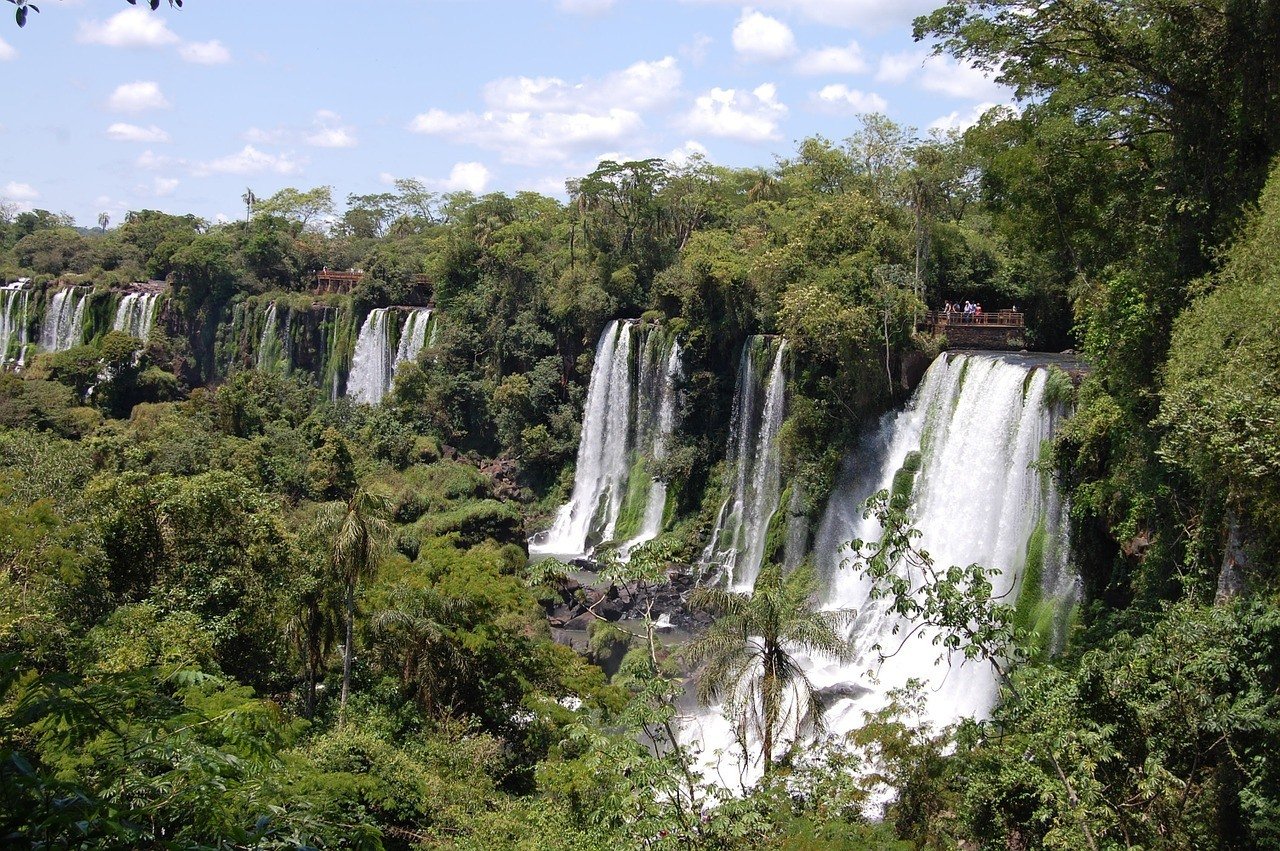 The Best Hostels in Iguazu
Before you can start exploring the unknown reaches of South America, you will first need to find that one hostel best for you! With each hostel, a little different from the next, keep your eyes open for that one that will make the perfect home away from home!
Best Overall Hostel in Iguazu – Tucan Hostel
$
Swimming Pool
Lounge
Shared Kitchen
This family-run hostel is so much more than just a cheap place to base yourself out of while exploring the waterfalls and jungles of Iguazu. Tucan Hostel will go above and beyond to make sure you feel right at home in Bolivia! Other than the warm welcoming vibes, this backpackers hostel will have you kicking back and relaxing in a hammock or taking a dip into a pool! With its lush garden and cozy lounges, there is no better place to call home in Iguazu! Top things off this a shared kitchen, you will be saving even more money by cooking your own meals!
Best Hostel for Solo Travelers in Iguazu – Hostel Bambu
$
Cafe
Bar
Breakfast Included
For over 10 years, Hostel Bambu has made a name for itself as a haven for weary backpackers looking to explore the far outreaches of Bolivia. With its cheap rooms and laid back vibes, solo backpackers will feel at peace in this relaxing backpackers hostel made for mixing and chatting with other travelers. Other than the lounges where you will be exchanging stories and planning your trips, Hostel Bambu is also home to its very own bar and cafe. Although you will find tons of places to drink and eat nearby, you may find that the best place to chow down is right outside your door!
Best Cheap Hostel in Iguazu – Nativa Iguazu
$
Garden
Shared Kitchen
Daily Events
Are you a bit strapped for cash while backpacking through South America? While you are staying in Iguazu to venture out to the mighty falls, Nativa Iguazu will put you up in some of the cheapest beds in town! But this backpackers hostel is so much more than just a cheap dorm room, there are also nestled by the banks of the Parana River, surrounding you with all of the breathtaking nature of Bolivia. So swing and your hammock and soak in that refreshing jungle dew! What really sets Nativa Iguazu apart from other youth hostels in Iguazu is the events happening every day! With everything from yoga classes to traditional dance, you will find yourself totally immersed in Bolivian culture!
Best Hostel for Couples in Iguazu – Hostel Park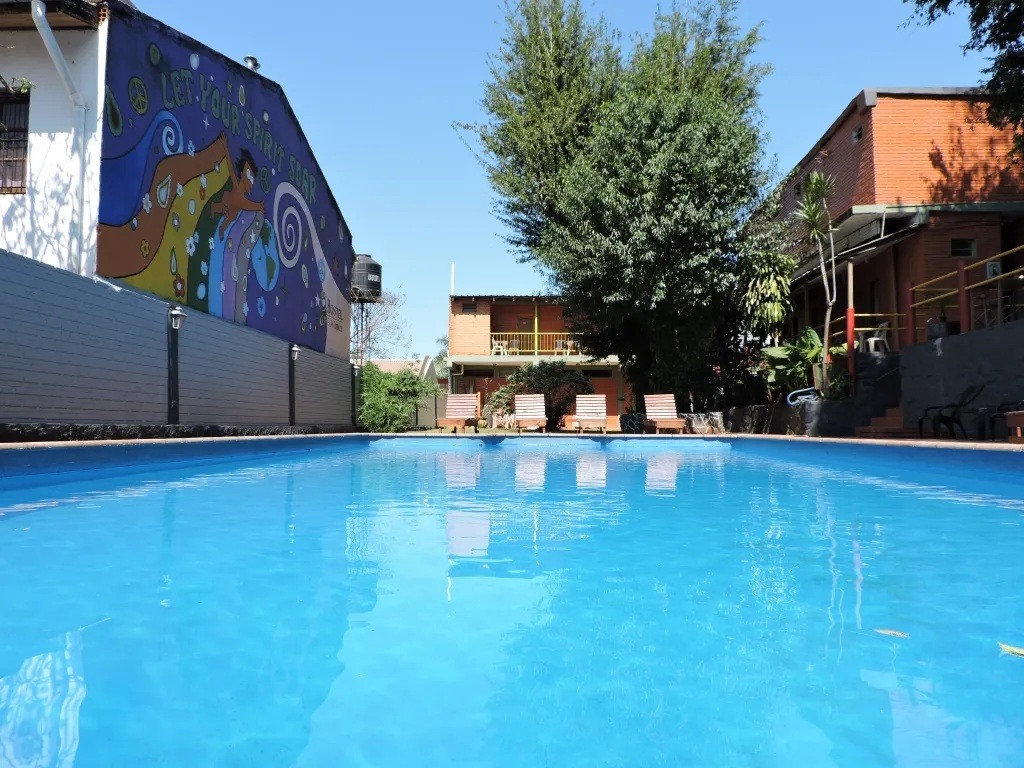 $
Swimming Pool
Cafe
Breakfast Included
Have you and your boyfriend or girlfriend been on the road for a while and are wanting to get some alone time for a few nights? Let's upgrade you from the dorm rooms to a private room in Hostel Park! With both some of the cheapest dorm beds and private rooms in Iguazu, you couldn't ask for a better place to stay, no matter if you are a couple or a solo traveler! The price is just the beginning! Hostel Park will really have you relaxing with its onsite swimming pool, the perfect place to feel refreshed and relax after a long day of exploring! Complete with an onsite cafe serving up a delicious free breakfast every morning, this is one hostel where you will be extending your stay night after night!
Want to save the world?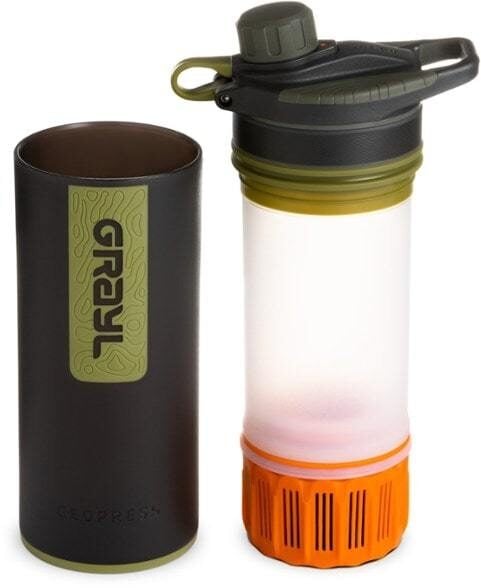 Single-use plastic bottles are a huge threat to Marine Life – Be a part of the solution and travel with a filter water bottle.
The GRAYL GEOPRESS water bottle is the ONLY all-in-one filter water bottle setup you'll need. Whether you need to purify the water from a hostel sink in Kathmandu or a stream trickle in the Andes, the Geopress has got you covered.
Read our full review of the GRAYL GEOPRESS!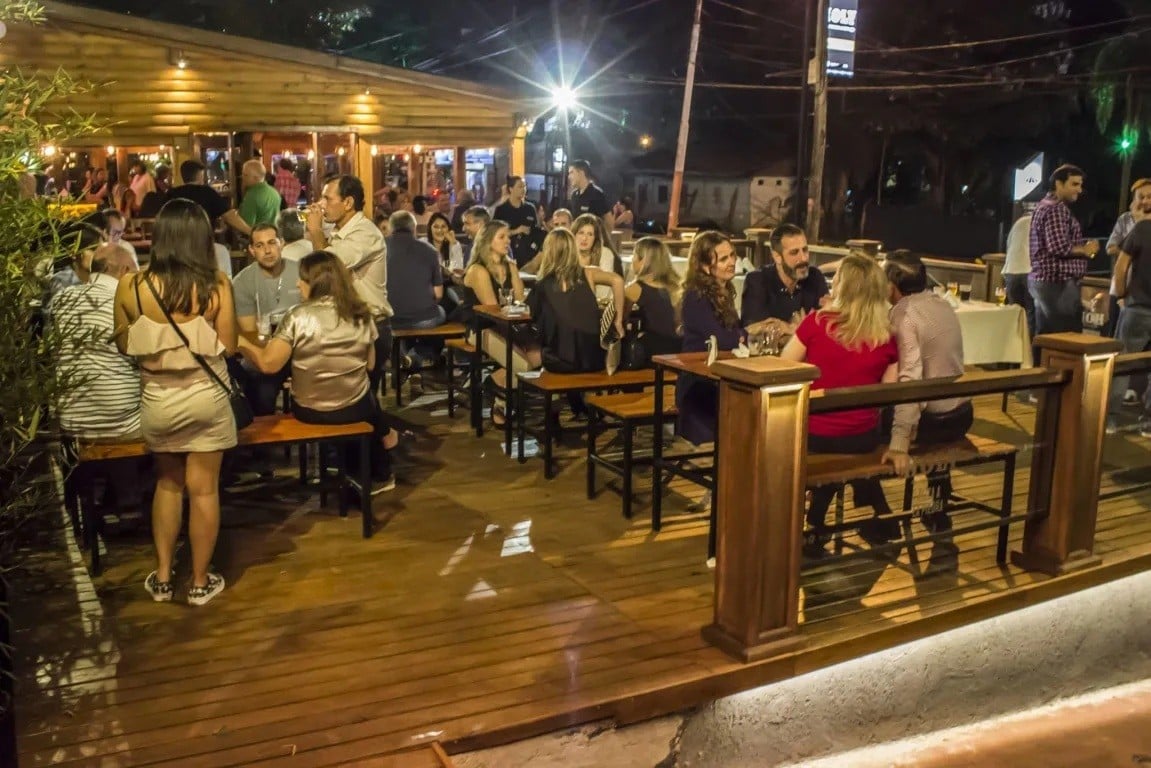 $
Bar
Swimming Pool
Breakfast Included
Looking for a hostel where you can throw off that shirt, relax by the pool, grab a beer, and dance till the crack of dawn? Tangoinn Downtown & Bar is all that and more with its lush garden and laid back vibes! For all you party animals out there, the obvious pull of this hostel is its onsite bar. Giving you the perfect atmosphere and backdrop to share a drink and chat with the other guests, this youth hostel is one of the best places in Iguazu for meeting other travelers and throwing the party of a lifetime! While at night you will be throwing back some beers, Tangoinn Downtown & Bar will have you hopping out of bed to sink your teeth into the delicious free breakfast!
Best Hostel for Digital Nomads in Iguazu – Nomads Hostel Iguazu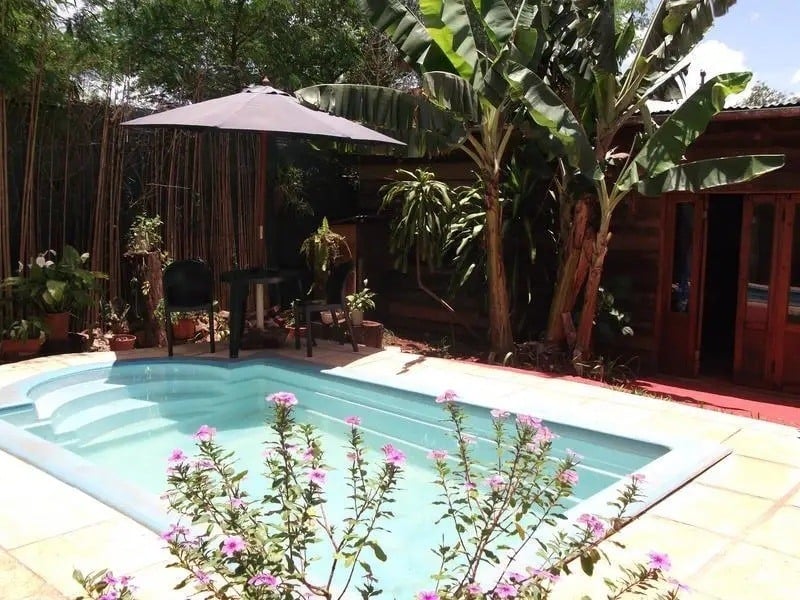 $
Garden
Restaurant
Swimming Pool
Needing a backpackers hostel where you can call home for a few days to catch up on some editing? Digital nomads will feel right at home when they check into Nomads Hostel Iguazu! With your choice of cheap private rooms and dorm beds, you can get all of the peace and quiet you need to get to work and get back to traveling! If you are needing a change of scenery, why don't you bring your laptop out to the pool? When you are finally able to find time to take a break you can take a dip or relax and chat with the other backpackers. What really sets this hostel apart is the fact that you will be staying right by the bus station with frequent services taking you up to the Iguazu Falls!
Things DO go missing sometimes…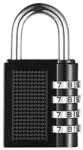 Psst! Heading to a hostel? Don't forget to pack a padlock! It's well worth having one so you can secure your locker and protect your stuff!
More of the Best Hostels in Iguazu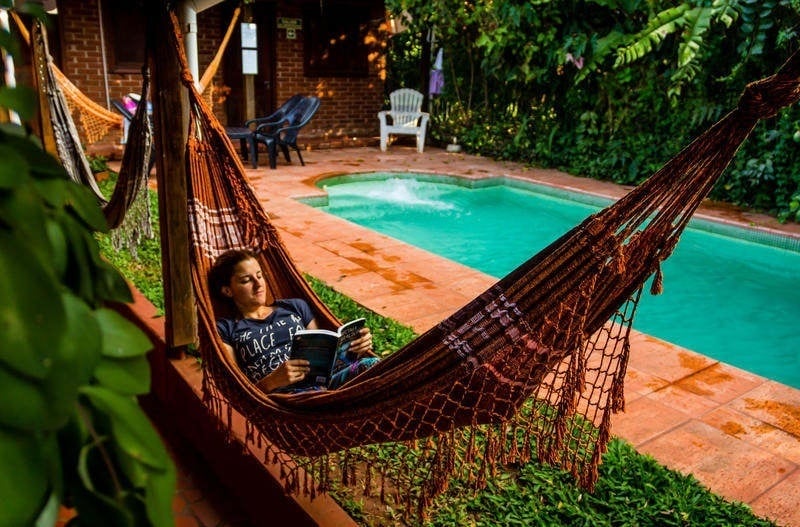 Last but not least on our list of all the best hostels of Iguazu is Poramba Hostel! This backpacker's paradise literally checks all of the boxes for that a top youth hostel should have! You will be able to lounge on the terrace, take a dip into the pool, and kick back and relax with all the other travelers! If you are wanting to grab something to eat, Poramba Hostel also serves free breakfast at their onsite cafe. When night falls you will want to be sure to stop by the bar to grab a drink and set the tone for the night! With a location putting you right by the heart of the city, you could not ask for a better place to call home in Iguazu!
The BEST Travel Backpack?!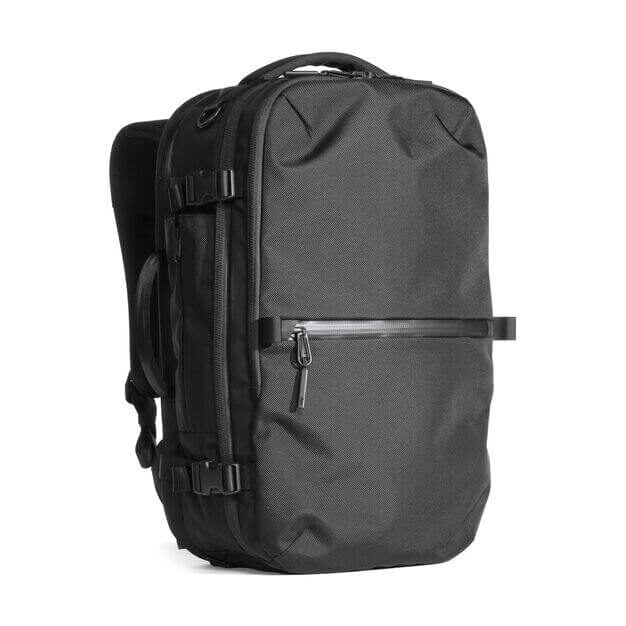 Pssssst! Not picked the perfect travel backpack yet? The Broke Backpacker team has tried out over thirty backpacks this year! Our favourite travel backpack is the Aer Travel Pack 2.
View on AER
What to Pack for your Iguazu Hostel
Pants, socks, underwear… Here are some other items you might not have thought to pack.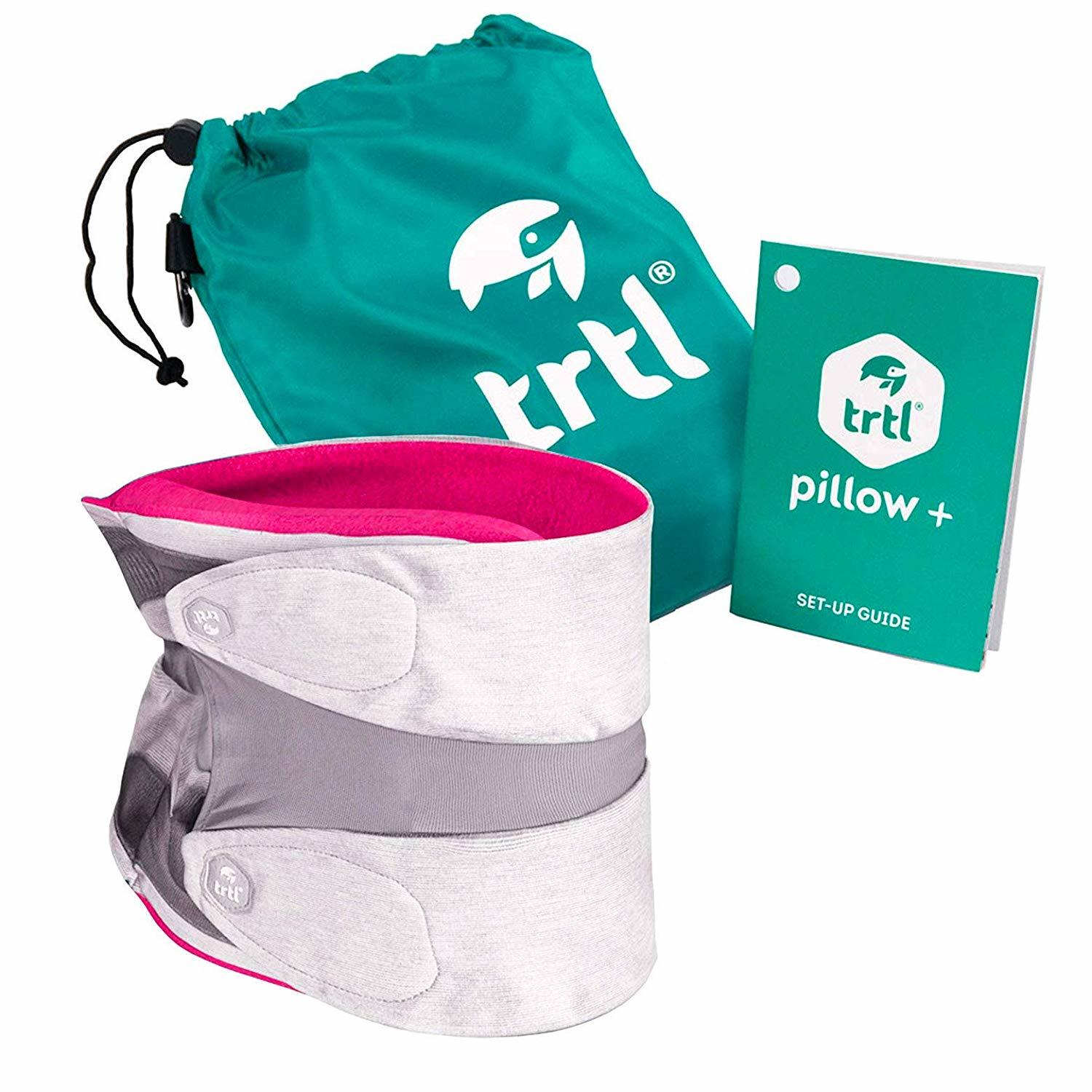 1. TRTL Travel Pillow: Long flights and bus rides are quite uncomfortable (most obvious statement of the day). Most travel pillows… Well, you know how they are. TRTL travel pillow is different. I mean, look at it! It'll cuddle you to sleep every ride and it does a pretty damn good job of supporting your neck so you don't get that stiffness or legendary popping when you stir.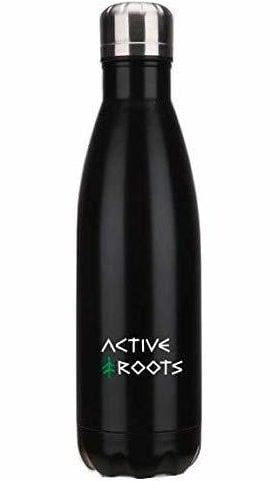 2. Active Roots Water Bottle: Hostels are increasingly meeting backpackers' demands for potable (drinkable) water. Now is better than ever to start traveling with a reusable water bottle! Aside from cutting down single-use plastic, The Active Roots stainless steel water bottle will also keep your favorite beverage hot or cold all day long and it's sized perfectly to fit an entire bottle of wine. 'Nuff said.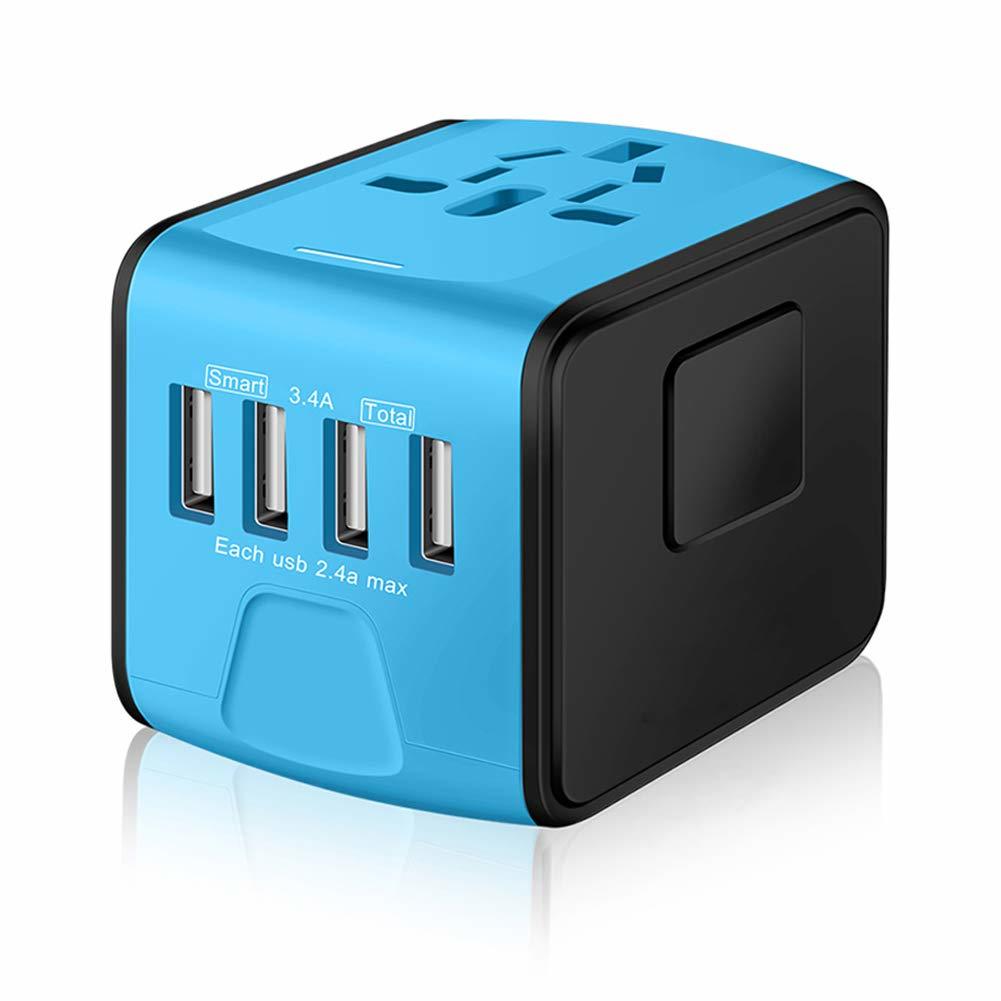 3. Universal Travel Adapter: Not every country has the same electrical plug style, so carry along a universal travel adapter. You'll want one that covers varying voltage levels, has protection from power surges, a fried laptop is not fun, and enough ports so you don't have to spend all day individually charging your devices.
4. Active Roots Toiletry Bag: The Active Roots Toiletry bag keeps all of your bathroom essential items organized instead of flowing around your backpack. Having everything handy and accessible in one water-resistant bag is a bathroom lifesaver. This toiletry bag also helps from being that embarrassed person walking back to the dorm room, in a towel, to grab forgotten shampoo.
5. Headphone Splitter: Being stuck on a bus or plane with only one phone that has good music or shows downloaded can be pretty annoying if your travel buddy wants to share headphones. With this Headphone Splitter, you won't have to listen with only one ear anymore. Your friend can plug in their headphones at the same time, so both of you are entertained (on both ears!).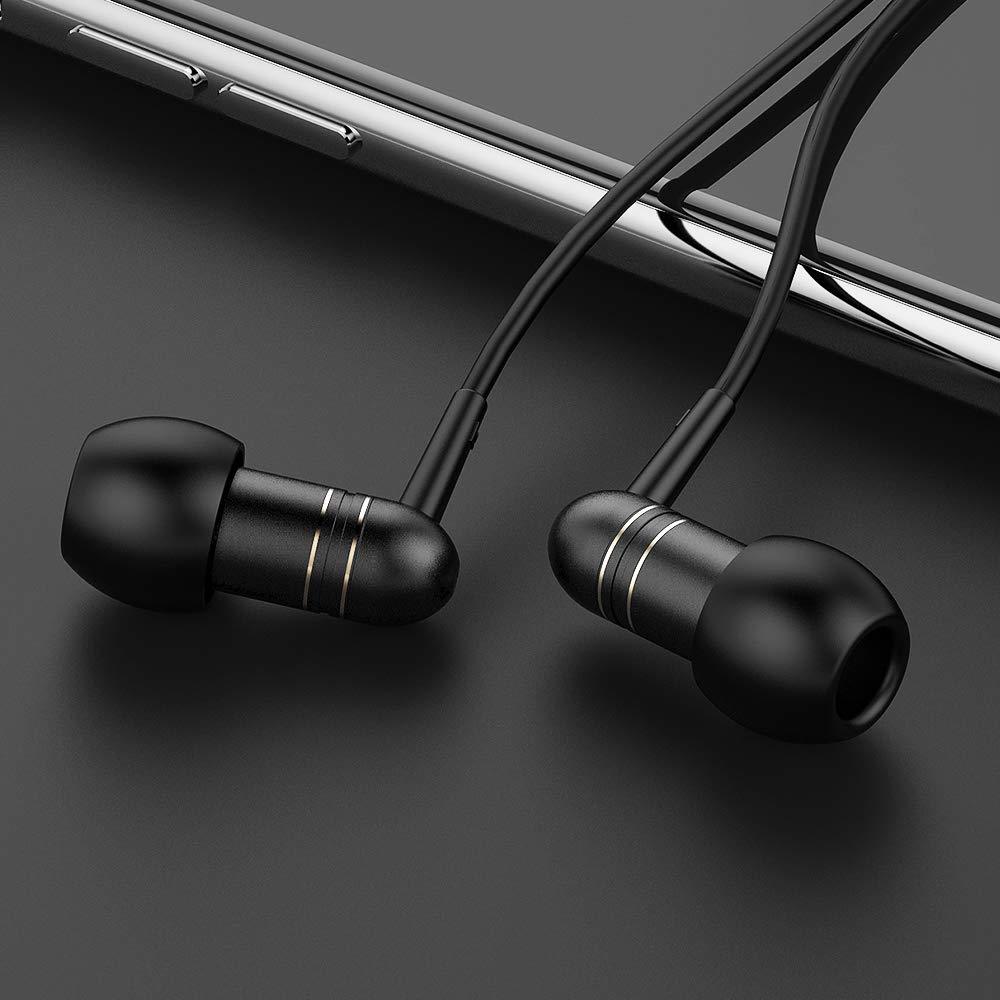 6. Noise-Cancelling Earbuds: You'll have some pretty sorry roommates – it happens from time to time. These noise-canceling earbuds help mitigate the damage. The comfortable and ergonomic design won't hurt your ears while sleeping no matter how long you keep them in. Increase the quality of your sleep by listening to some relaxing music at night or just enjoy the silence.
Why you should travel to Iguazu
Lace-up your boots and strap on your backpack, your trek to the massive roaring Iguazu Falls awaits! With the jungles teeming with life, landscapes that look almost off-worldly, and the stunning crashing waters of the waterfall, this is an experience that you will be treasuring for a lifetime!
Are there two or three great backpacker's hostels you can't quite choose between? Let us help nudge you in the right direction. For us, there is no place that can beat Tucan Hostel, our pick for the best hostel in Iguazu!
Over to you
Nestled on the border between Argentina and Brazil you will find untouched rainforests, thriving wildlife, and of course the mighty Iguazu Falls. In this massive national park, you will embark on an adventure unlike any other, hiking through dense jungles, discovering some of mother nature's best-kept secrets, and basking in the wonder of the falls. From the second you touch down in Argentina, you are sure to be dreaming of the day when you can finally make the pilgrimage to this massive waterfall!
When preparing to make the trek out to Iguazu Falls, you will want to be sure you have a backpacker's hostel that will have you feeling refreshed and ready to brave the jungles of Argentina. With everything from party hostels to quiet dorm rooms, wherever you decide to base yourself out of will decide how you experience Iguazu.
Have you ever traveled to Iguazu and stayed in a great backpacker's hostel we may have missed? We would love to hear about it in the comments below!
And don't forget Travel Insurance! We've put together a roundup of Travel Insurance for backpackers – check it out here, or if you're low on time, get a quote from World Nomads, our favorite travel insurance provider.
Getting an estimate from World Nomads is simple – just click the button or image below, fill out the necessary info, and you're on your way!

Do you own or run a kick ass hostel? Want to be featured in this list? Get in touch at [email protected]
"Find out how YOU can support the site. We work hard to put out the best backpacker resources on the web, for free! It's all about helping out our tribe of awesome backpacker readers [that's you!]. Please visit the link to find out how you can help keep the site going 🙂
For the sake of transparency, some of the links in our content are affiliate links. This means that if you book your accommodation, buy a book or sort your insurance, we earn a small commission at no extra cost to you. I only link to stuff I've actually used and never endorse products or services that are not up to scratch. Thanks for your support.