More than just football and historic buildings, Barcelona is definitely up there when it comes to nights out. In fact, the Catalan capital is well known for its wicked nightlife.
But it's not all taverns and tapas bars – which are well fun anyway; it also boasts cool bars and some wild nightclubs. And as people in Spain love to party all night (especially in summer), you'll love this city when it comes to having a drink and a laugh.
So you're on a backpacker budget and you wanna stay at a party hostel in Barcelona, right? But whereabouts do you wanna stay? And maybe there aren't that many… y'know… 'nice' party hostels available…?
Hey! Don't worry! We've actually sorted through the best party hostels in Barcelona to make it easy for you to find a place that'll suit you and your party tendencies.
Peep our guide to the top Barcelona party hostels below!
Best Party Hostels in Barcelona
– $
– Free Dinners
– Free Events
– Award Winning
This Barcelona backpackers hostel is in Poble Sec, just a few mins' walk from the Apollo nightclub which is great if you wanna party till dawn – especially on a weekend. But back at the hostel, there's a decent atmosphere which is good for meeting fellow party peeps.
There's also a load of cool free stuff on offer at this party hostel in Barcelona. Yep. The all-important free dinners to line your stomach. They take you out to free parties. Plus they make sure that every day and night there's something different going on. It's also got 3 different common rooms: one for chilling, one for working (digital nomads take note), and one for partying.
– $$
– Pool Table
– Free Entrance to Clubs
– No Curfew
Easy peasy to meet people at this fun party hostel in Barcelona. That's definitely helped by the super effort the staff here make when it comes to putting on events and activities to get you chatting and mingling with your fellow peeps staying here.
What really makes this Barcelona backpackers hostel a bit of a party joint is that they give you free entrance to the best bars and clubs in the city, plus it's got a vibey, fun atmosphere anyway. It's great if you are in Barcelona on a budget as there's a free homecooked dinner every night – always a plus. After that, you can hit the town on a bar crawl or just, y'know, play some pool in the basement.
– $$
– Rooftop Pool
– Party Nights
– Sound Proofing
The common rooms at this top party hostel in Barcelona are actually decorated like they're clubs or bars, like, it's actually a theme. So you know there's gonna be some party vibes going on here. It's also got a music thing going on: there's a music room with guitars and shizz here to play on (or avoid – your call).
Oh, one of the BEST things about this Barcelona backpackers hostel is the rooftop pool. Yes, ROOFTOP POOL. We're totally into that. Basically, these guys have thought of pretty much everything when it comes to having fun in the city. Top marks.
– $$
– Bar & Restaurant
– Foosball
– No Curfew
Known pretty much Europe wide as a chain of hostels that's got a lot to do with partying, this Barcelona branch isn't different. Sure, it's a short walk to the best bars and clubs and Barcelona places to visit, but it's also got its own pretty poppin' bar, too.
For when you're NOT partying though, this party hostel in Barcelona is pretty clean (which makes a change with party hostels tbh), has chilled spacious terraces – plus there's actually a view of the Sagrada Familia from the 7th floor, which is pretty sick if you ask us.
– $$
– Free Breakfast
– 24 Hour Security
– Bar
Kabul? What? That's… not really a party place… is it? But anyway this Barcelona party hostel is located down the Placa Reial, close to Las Ramblas, which means you'll be staying in the middle of the Gothic Quarter with all its bars and late night fun.
There's a rooftop terrace at this top hostel in Barcelona, which is pretty fun when the have BBQs and pre-drinks going on – or for a lil' bit of a chill after the night before. There's a claim here that they're the first hostel in Barcelona if that means anything to you. But what means more to us is the free breakfast to help cure that hangover, and if you're up for it: a free walking tour.
Psst!
Heading to a hostel? Don't forget to pack a
padlock
! It's well worth having one so you can secure your locker and protect your stuff!
– $
– Rooftop Terrace
– Bicycle Hire
– No Curfew
Be Sound Hostel is in walking distance to literally some of the best clubs in Barcelona. It's on Nou De La Rambla Street, meaning it's close to Apollo and Moog – if you wanna get your club on, that is.
Otherwise, this Barcelona party hostel is a cool place to hang out. It's friendly, it's fun, what more could you want? Well, there's a rooftop terrace for drinkies in the evening. Plus they put on events like flamenco dancing and tapas tasting and mojito parties, which sounds good to us tbh.
– $$
– Cafe
– Games Room
– Bicycle Hire
This one is FUN. Just 6 mins to the Sagrada Familia cathedral and close to all the other top sights in the city, this youth hostel in Barcelona serves up a free dinner EVERY NIGHT before the party gets properly started. And we're always down for free food.
In the daytime, this place puts on free walking tours (featuring an actual professional guide), plus the chef at this Barcelona party hostel will teach you how to make a bit of Spanish food. There's also the all-important pub crawls. Solid party option.
– $$
– Free Breakfast
– Free Events
– Nights Out
Not exactly the most crunk of Barcelona party hostels, this place is nevertheless a decent place to stay once you've hit up all the bars and clubs in the city. It's clean, it's friendly, and there's a chill atmosphere for nursing that hangover… oh, and meeting new people too.
There's a load of activities going on at this place, so you can experience the best that Barcelona has to offer (salsa classes, flamenco shows, etc. etc.). Plus the staff here love to show people the best of the city's nightlife, so it is definitely a top party hostel in Barcelona.
– $$$
– Free Events
– Drinks Deals
– Bar
Another chain hostel, this St Christopher's Inn is in a cool, modern renovated building. It's pretty central, but quiet enough that you can get a good night's sleep, which is nice so you got the energy to get on it the next day as well without being too sleep-deprived.
This cool Barcelona hostel is definitely a place to turn up though. It features a bar and restaurant (25% off food for guests) – oh and there are drinks deals here too. Every day the staff put on a welcome meeting for guests… which then leads into a nightly event, whether it's beer pong or an open mic night. Then they'll take you out to Barcelona's biggest beachfront nightclubs. Decent.
– $$
– Pub Crawls
– Party Nights
– Hostel Dinners
Located on Passeig De Gracia, which is pretty close to the Gothic Quarter and all its buzzing nightlife, this is definitely the place to stay if you wanna meet fellow party lovers to head out into the Barcelona nights with and party the night away.
The atmosphere at this party hostel in Barcelona is pretty much awesome, and it's run by helpful staff who want you to have the 'time of your life' in the city (they actually say 'guaranteed' so). They organise big family meals in restaurants and then you all hit up the clubs later on. Basically, these guys are super organised and will run your fun like clockwork.
The Best Travel Backpack?!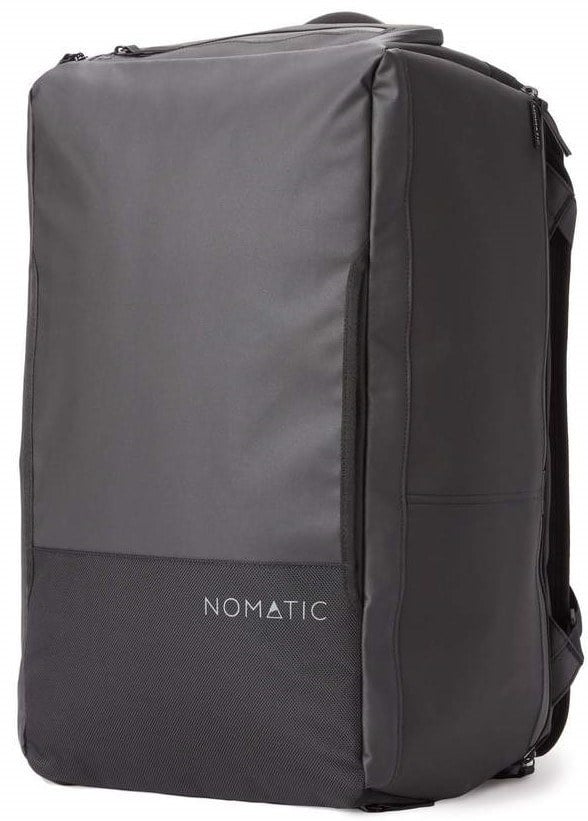 Pssssst! Not picked the perfect travel backpack yet? The Broke Backpacker team has tried out over thirty backpacks this year! Our favourite carry on backpack is the Nomatic Travel Bag.
Read our full review!
What to Pack for your Barcelona Hostel
Here's some gear our editors take hostelling.
1. Active Roots Toiletry Bag: The Active Roots Toiletry bag keeps all of your bathroom essential items organized instead of flowing around your backpack. Having everything handy and accessible in one water-resistant bag is a bathroom lifesaver. This toiletry bag also helps from being that embarrassed person walking back to the dorm room, in a towel, to grab forgotten shampoo.
2. Power Bank: Showing up to a new city, after a 14-hour bus ride, with a dead phone and no directions to your hostel is a half-awake, messy nightmare. Putting a good power bank in your pack is the best and easiest way to keep your important electronics charged up for those long travel and sightseeing days.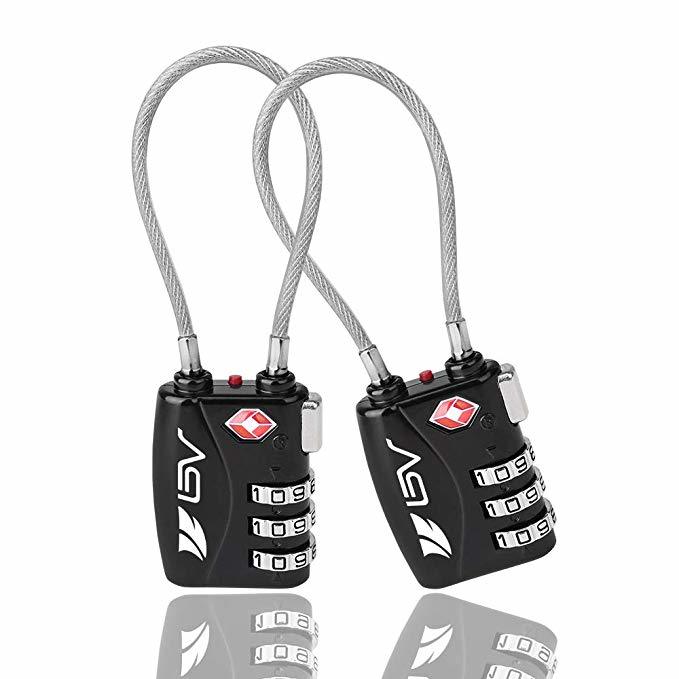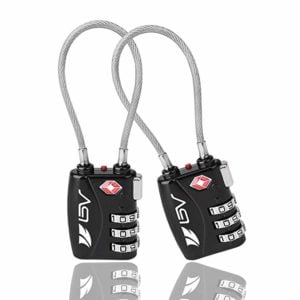 3. Padlock: Keep your stuff safe, guys. Unfortunately not all dorm lockers share the same security standard. You'll want a lightweight lock that can fit all the various dorm lockers you'll clip it to. Having a padlock that is flexible and can fit a variety of locker styles is the best way to make sure none of your belongings wander away while you are out.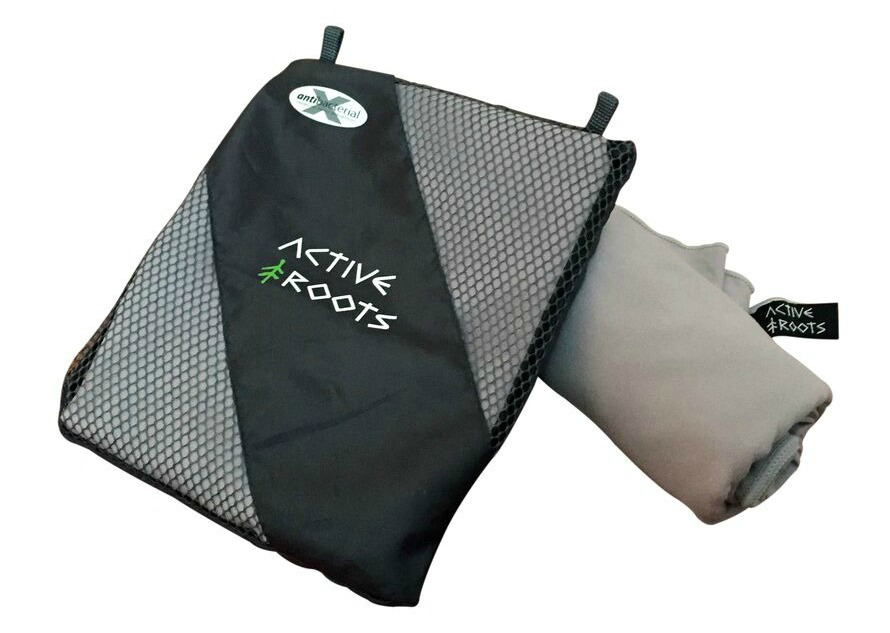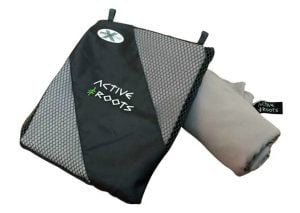 4. Active Roots Microfiber Towel: Quick-drying, lightweight, super soft and compact – the Active Roots Microfiber Towel is essential for every backpacker. No need to use the scabby towels your hostel may or may not provide! Use it for drying off, as a yoga towel or even as a picnic blanket – the options don't stop here. Made of antibacterial material, you don't have to worry about your towel starting to smell unpleasant either after lots of use.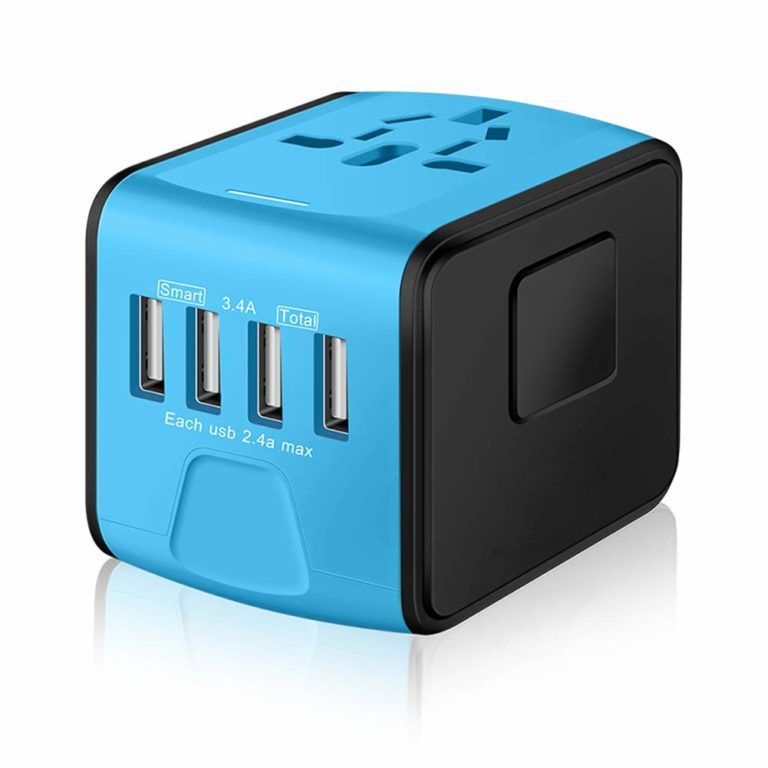 5. Universal Travel Adapter: This universal travel adapter is the best we've found. Covering over 150 countries, you'll always have the right plug charge your phone. You can also charge up to 5 devices simultaneously with the multiple USB ports.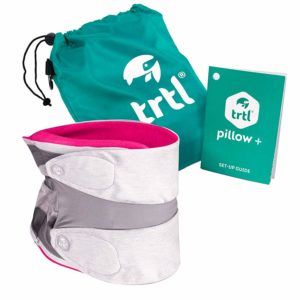 6. TRTL Travel Pillow: Get rid of the red eyes and yawning with this TRTL travel pillow. It's not just a normal neck pillow (I mean, look at it!), the ergonomic design gives your neck and head so much comfortable support that you'll actually be able to have some decent rest. Super easy to carry and clean, it takes up so little space compared to a traditional travel pillow.
Why you should travel to Barcelona
Those were the best party hostels in Barcelona.
There's a lot of choice going on as you can see. And whaddya know? They're all pretty nice and clean, too!
There are well-known chains like St Christopher's and Generator giving their expected level of quality – complete with onsite bars (of course).
And there are also top party hostels in Barcelona with more of a typical backpacker vibe, where the staff get properly involved in your fun.
So whatever suits you the most, we reckon you'll find a hostel for you on our list.
But if you can't decide? No worries.
We'd say go for Hostel One Paralelo – we reckon it's the best all-round party hostel in Barcelona!
Now all you gotta do is get ready for fun times!!
Travel Safety Tips for Barcelona
And don't forget to sort your travel insurance before heading to Barcelona! We've put together a roundup of the best travel insurance for backpackers – check it out here, or if you're low on time, get a quote from World Nomads, our favorite travel insurance provider.
Getting an estimate from World Nomads is simple – just click the button or image below, fill out the necessary info, and you're on your way!

Didn't quite find what you were looking for here? Well, there are also loads to top-quality Airbnbs in Barcelona in case you fancy living like a local.
Over to you
By now I hope our epic guide to the best hostels in Barcelona has helped you choose the perfect hostel for your adventure!
If you think we've missed anything or have any further thoughts, hit us up in the comments!
Yay for transparency! Some of the links in this post are affiliate links. This means that if you book your accommodation through the site, The Broke Backpacker will earn a small commission at no extra cost to you. Your support helps keep the site going.
---
Need More Inspiration?
Like this post? PIN ME!!!
Noodle addict. City dweller. Aaron Radcliffe is the marketing ninja for The Broke Backpacker, founder of Nomads Nation and Co-Founder of Ditch Your Desk.