July is the time of year that everyone is looking to take their summer vacation. As schools break up across Europe and elsewhere, friends and families look abroad – or closer at hand – for awesome places to spend their time relaxing, and having a great time all round.
In some destinations, the summer weather can mean hella crowds. In others, July is a shoulder season – meaning cheaper accommodation and great deals. Elsewhere, it's just business as usual.
If you're looking for a bit of inspiration, and you're still undecided on where you'll be spending your summer, you'll find more than a few ideas here. We've put together a list of the very best places to travel to in July, from the mild to the tropical, and the chilled to the action-packed.
Cast your eyes below, and get ready for a July vacation to remember!
The Best Places to Visit in July
July is a great time to start thinking about a vacation. If that's you, or if you're just looking for some inspiration, here are some awesome destinations to whet your appetite.
The Seychelles in July
The 115 islands that make up the Seychelles, scattered around the Indian Ocean off the east coast of Africa, make for an incredible destination. It's one of the best places to visit in July because, unlike other island paradises around the world, it doesn't experience extreme temperatures or weather.
Hello year-round beach weather! July is pretty consistent, with temperatures simmering around 26°C – nice. Sea temperatures are a very decent 23°C, and, there's only about three days of rain (on average) to worry about, too!
It's especially popular with honeymooners and couples escaping on a dreamy getaway. The main inner islands of Mahe, Preslin and La Digue offer up the best of the lush green vegetation, and chilled beaches this time of year.
If you're after events in July, you won't find much going on in The Seychelles. That's why people come on holiday here, right? To spend days on the beach and unwind in the enjoyable heat.
And best of all – if you travel in early July, you'll miss the families that are lucky enough to make their way here during summer vacation. Think peaceful paradise!
Where to Stay in The Seychelles – Villa Kiki
Situated in Anse a la Mouche, this is a chilled out place to stay in the Seychelles, with a restaurant, bar and awesome views out across the tropical sea.

Unlock Our GREATEST Travel Secrets!
Sign up for our newsletter and get the best travel tips delivered right to your inbox.
Ireland in July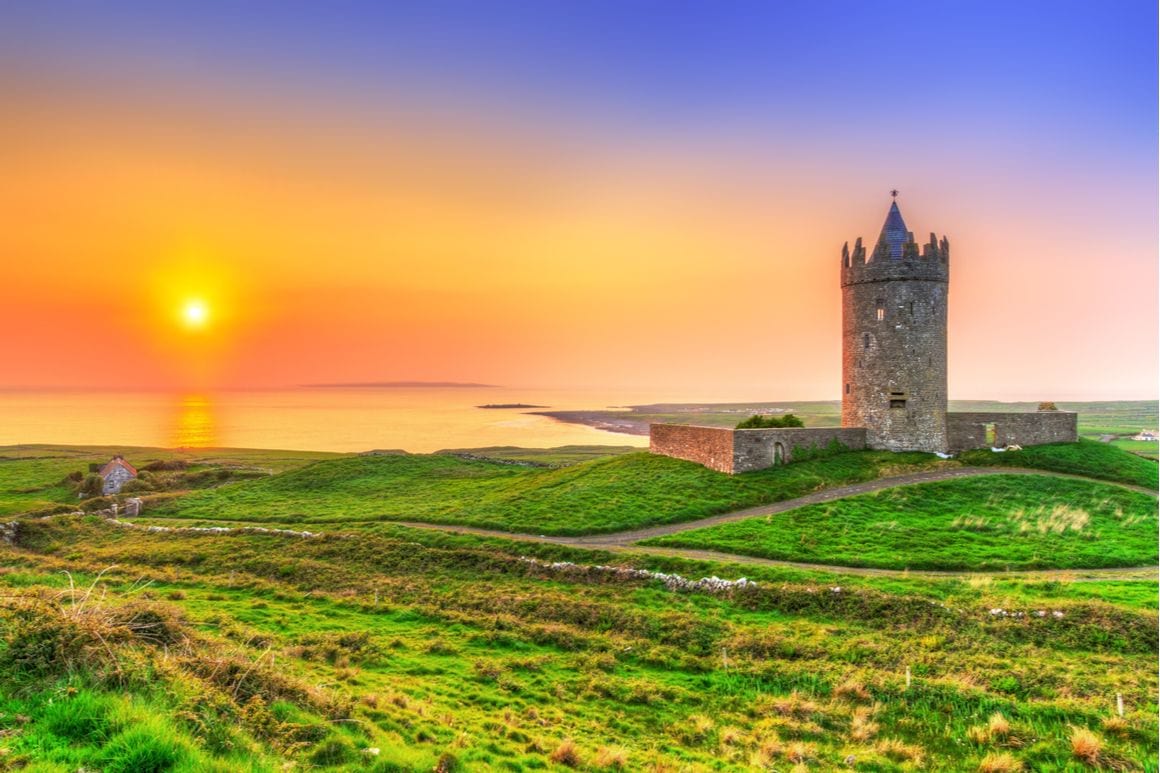 Let's be honest, Ireland isn't well known for its weather. But I can tell you from experience, if you're going to visit Ireland anytime of year, summer is the time to do it – July specifically. Temperatures are decent (around 20°C), and if you arrive early in the month, you'll miss the crowds that gather in the top spots across the country.
If you're into festivals and events, you're in luck as Ireland is definitely one of the best places to travel in July for its culture-packed calendar!
In Galway, for example, the International Arts Festival sees the city going all out across two weeks in July. It gathers together musicians, artists, performers and actors for a showcase of the Arts. At the start of July, also in Galway, there's the Film Fleadh – a film festival with international premiers.
Like dancing in fields? Then Longitude – held in Dublin's Marlay Park – should fit the bill nicely over three days in July. For a more folksy feel, early July sees Folk Fest take over Killarney: think bands and beards coming together from all over the world.
True to its name, this Galway hotel is a historic house turned hotel set in the city's heritage-filled Latin Quarter. Stay for its Art Deco interiors and cosy bar.
Belize in July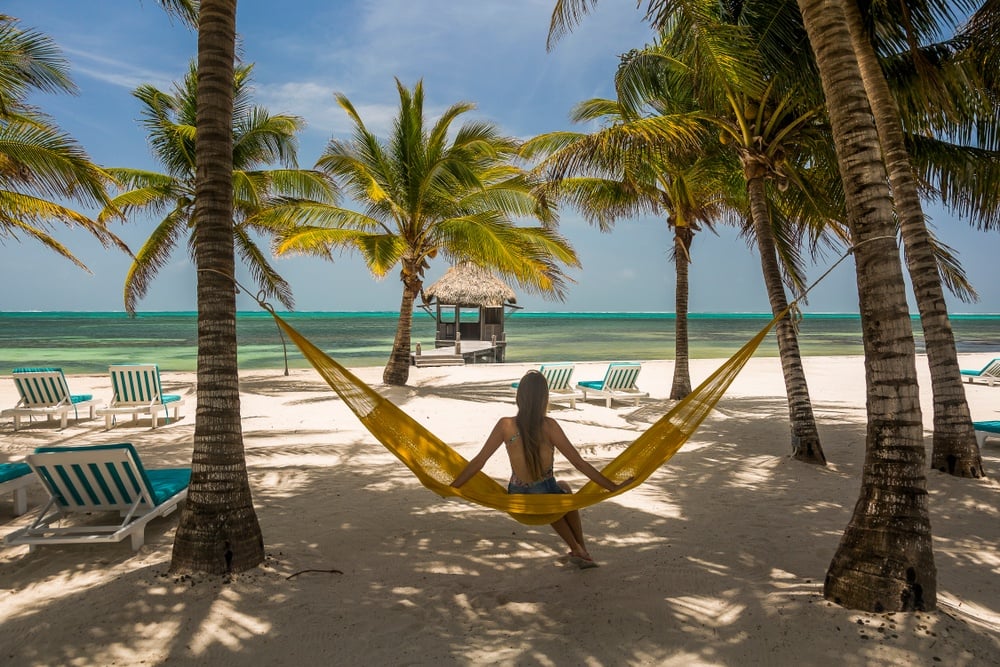 Belize is an ideal mix for holidaymakers in July. You can expect clear, beautiful weather for much of the month and no many crowds. Visit during this time, and you'll avoid the high season, which runs from November to April.
Temperatures range from about 26°C to 30°C – nice and warm. You'll be lapping up the last of the dry season before it is plunged into rainy season come August. But, this also depends on where you stay in Belize. In the south, you'll see more rain.
However, either way, you'll get some prime bargains for hotels. Summer specials on both accommodation and flights make it one of the best places to visit in July if you feel like a budget adventure.
It is also the perfect time to visit for foodies! July marks the start of lobster season, don't miss out on tasty lobster dishes in various forms served up in restaurants across the land. There are even lobster festivals taking place in Belizean towns.
The Belize International Film Festival may not be Cannes, but it's an interesting one for movie lovers. Held in Belize City, it plays host to films from across Central America and the Caribbean.
Overlooking the beach in Hopkins, All Seasons Belize is a laid-back spot with super friendly staff. Unwind with a backdrop of sea views daily.
Stockholm in July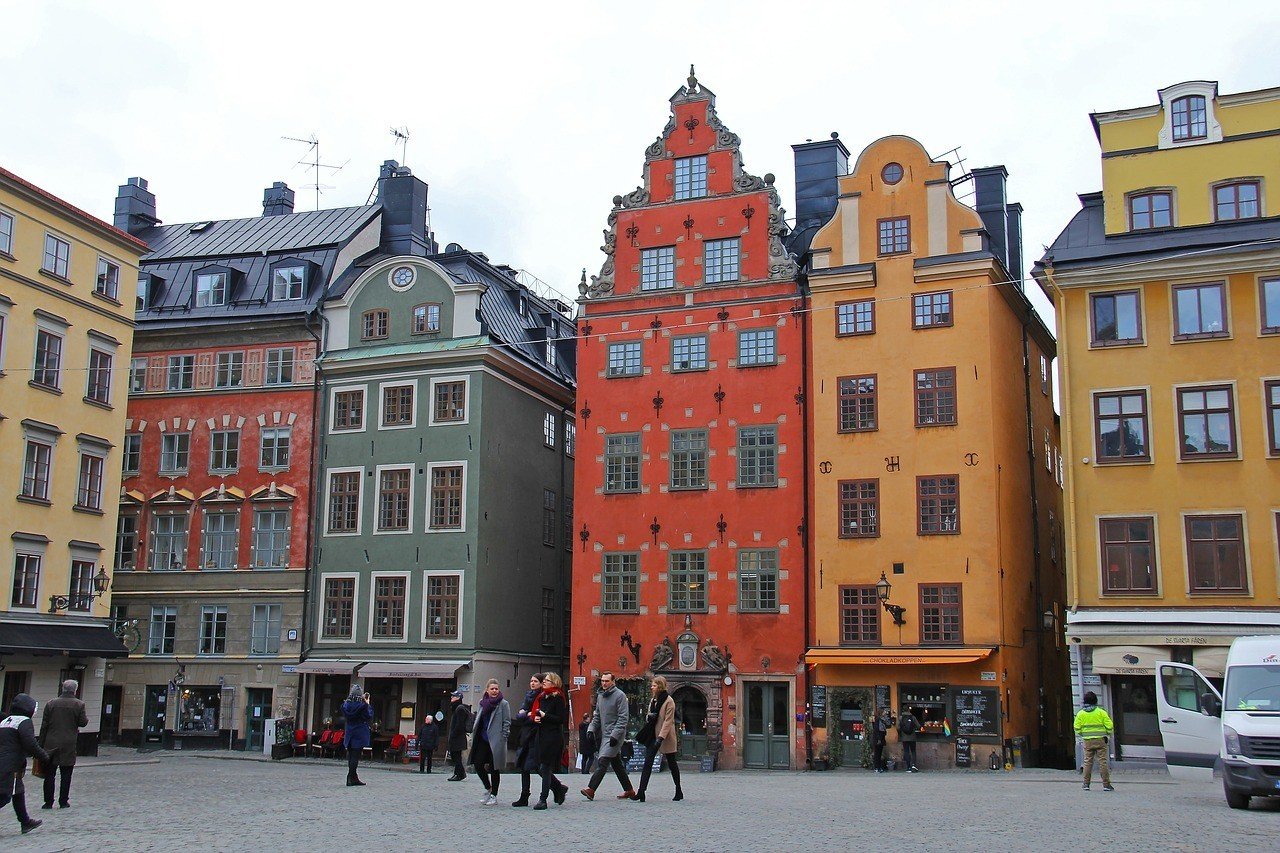 In July, Stockholm really starts to hot up as the summer season sets in. The pleasant weather makes it an ideal time to visit, but obviously everyone else thinks the same thing, and crowds will be out enjoying the weather, too – locals and tourists alike.
Specifically, the capital sees temperatures of 20°C and nights that don't drop below 15°C. Ok, so it's a Scandinavian climate, so you can't expect tropical temperatures, but trust me – it's one of the best places to visit in July. That's partly because of the long, long days that the Swedish capital sees this time of year.
The sun sets around 10pm. Think long festivals and parties. All summer long.
There's Wira Spelen, a family-friendly outdoor theatre taking place throughout the month. Early July sees Lollapalooza Stockholm – three days of music and mayhem. While ABBA enthusiasts flock to Mamma Mia The Party to see ABBA songs performed by various performers at Tyrol at Gröna Lund
That's not all! At the end of the month it's Stockholm Pride. The largest Gay Pride celebration in Scandinavia, which spans five days, and is one of the most popular festivals in the city.
This is a pretty hip option in the centre of the city. Make friends, crash after partying all night, and sleep in comfort – and style. There are various styles of rooms on offer.
Mauritius in July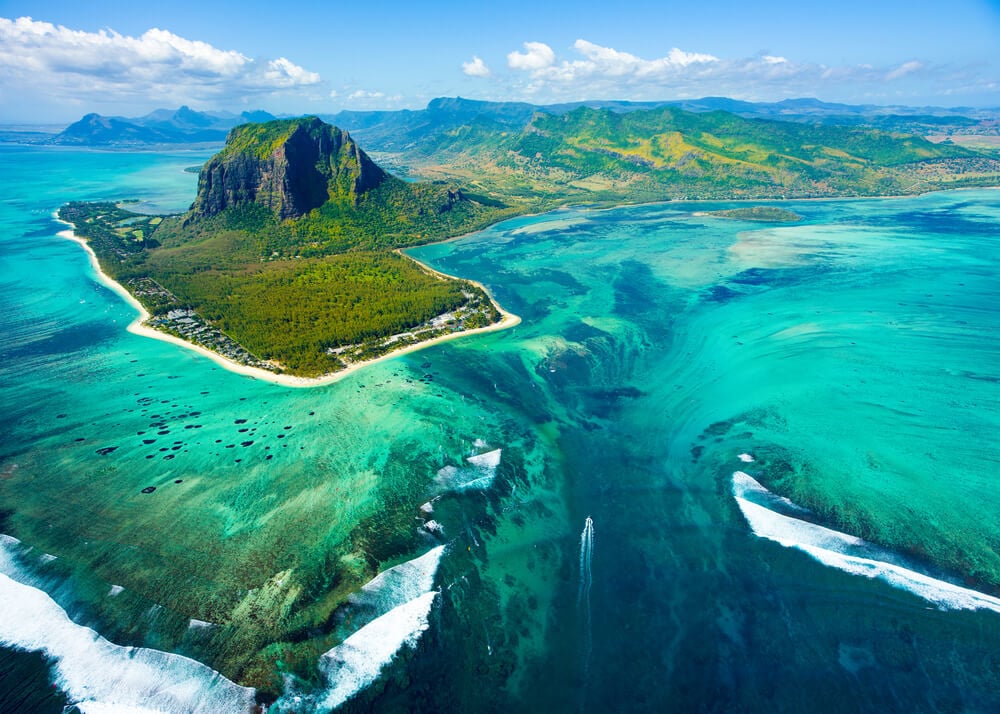 July is winter in Mauritius. 'Winter' may conjure up images of snow and cosy fireplaces, but that's obviously not the case with sub-tropical Mauritius. It's dry season, it's warm and mild (25°C highs; 17°C at night time), and the humidity is low. It's definitely one of the best places to travel in July thanks to the very un-wild weather.
Although the weather is great, weirdly it is low season in Mauritius. I know – odd, right? You're bound to get some great deals on your flights and accommodation this time of year. Along with the cheaper hotels are near to empty beaches, pretty awesome for a tropical beach destination!
This quiet month is awesome for sports enthusiasts. Kitesurfing this time of year is ideal. In fact, July is when the island nation plays host to Rodriguez International Kitesurfing Festival, which sees some of the world's top talent descend on Mauritius.
Regular surfing is also popular. It's been a surf spot ever since it was featured in an iconic 1974 surf documentary, Forgotten Island of Santosha. And since the weather is decent, why not knock around a ball on a golf course?
Want to roll out of bed and hit the surf right away? Come here. Situated on the beach, Coin de Mire Attitude is a resort-style hotel with modern rooms and great service.
Is This the Best Travel Pack EVER???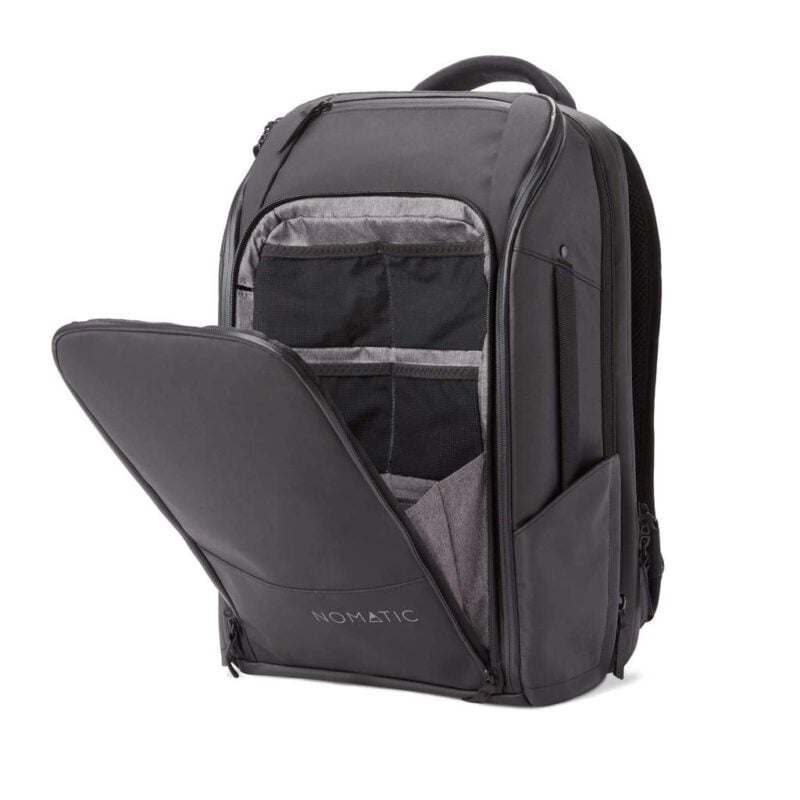 Bali in July
Bali, Bali, Bali. Bali is good any time of year! Who doesn't want to be kicking back in Bali year-round?
The temperatures in July are on average 27°C (so it's not too hot) and lows of around 22°C (so it's not too cold, either). The humidity compared to other times of year is also pretty bearable.
Bali is one of the best places to visit in July, because, well..
a) it's Bali
b) the weather's awesome
c) there's tons of stuff going on
Bali Kite Festival is one to stick on your calendar. This traditional festival is a colourful one, and something of a thanksgiving event to the gods for an abundant harvest. Makepung Festival in mid July is another harvest festival, but this time in the form of a gnarly buffalo race.
At the start of the month there's Twin Lake Festival, which celebrates the nature surrounding lakes Buyan and Tamblingan. Think food, performances and music! Also in July, Ubud puts on its very own jazz festival that sees regional and international jazz musicians take to the stage.
In short: there's a lot to pack into your Bali backpacking vacay in July.
Low-key and relaxing, this place pretty much epitomises Bali. It's near a beach, it's got a swimming pool, and it's beautifully designed.
Sardinia in July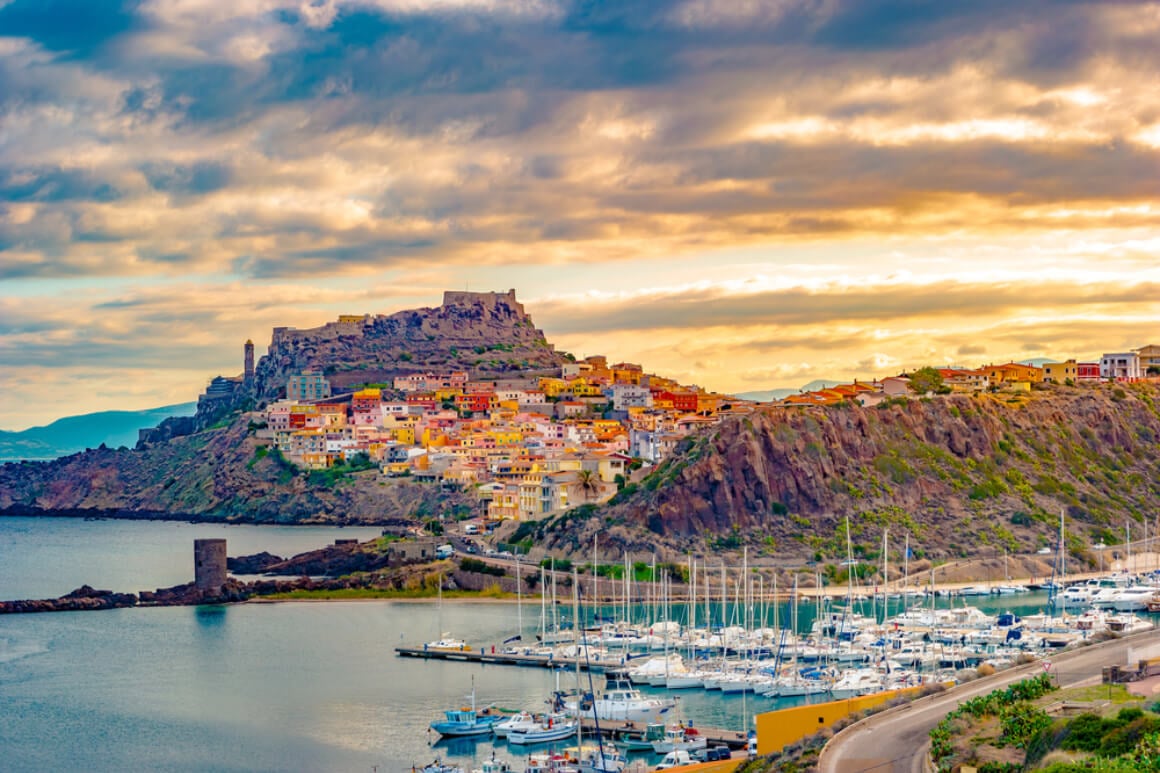 July sees the island of Sardinia basked in its peak Mediterranean climate. The weather is idyllic, with temperatures of around 24°C (average) and plenty of sunshine. You'll want to spend your days enjoying long lunches and chilling at the beach. Sea temperatures are also warm-ish, around 23°C.
There's hardly any worry about rain- it's minimal. If you like good weather, good food and a lot of stuff to explore, then Sardinia will be one of the best places to travel in July for you.
In terms of events, one pretty mad one is S'Ardia of Sedilo. This wild horse race is held in honour of San Constantino. The community of Sedilo comes out in full force – and tourists too – to see horses make laps of the church.
For something a little tastier, there's the Sardinian Craft Beer Festival of Birralguer. Held in Alghero, you'll be able to taste craft brews from across the island, and the rest of Italy.
Events aside, July's weather is perfect for discovering the island's ancient history; hikes to the mysterious beehive-shaped nuraghe are rewarding for views of these Neolithic enigmas. Otherwise, hopping the islands of La Maddalena makes for a dreamy summer.
Where to Stay in Sardinia – Il Gabbiano
Built in 1955, Il Gabbiano was the first hotel to open its doors on La Maddalena. Think amazing sea views and local delights on the doorstep of this historic hotel. It is a beautiful place to stay in Sardinia.
France in July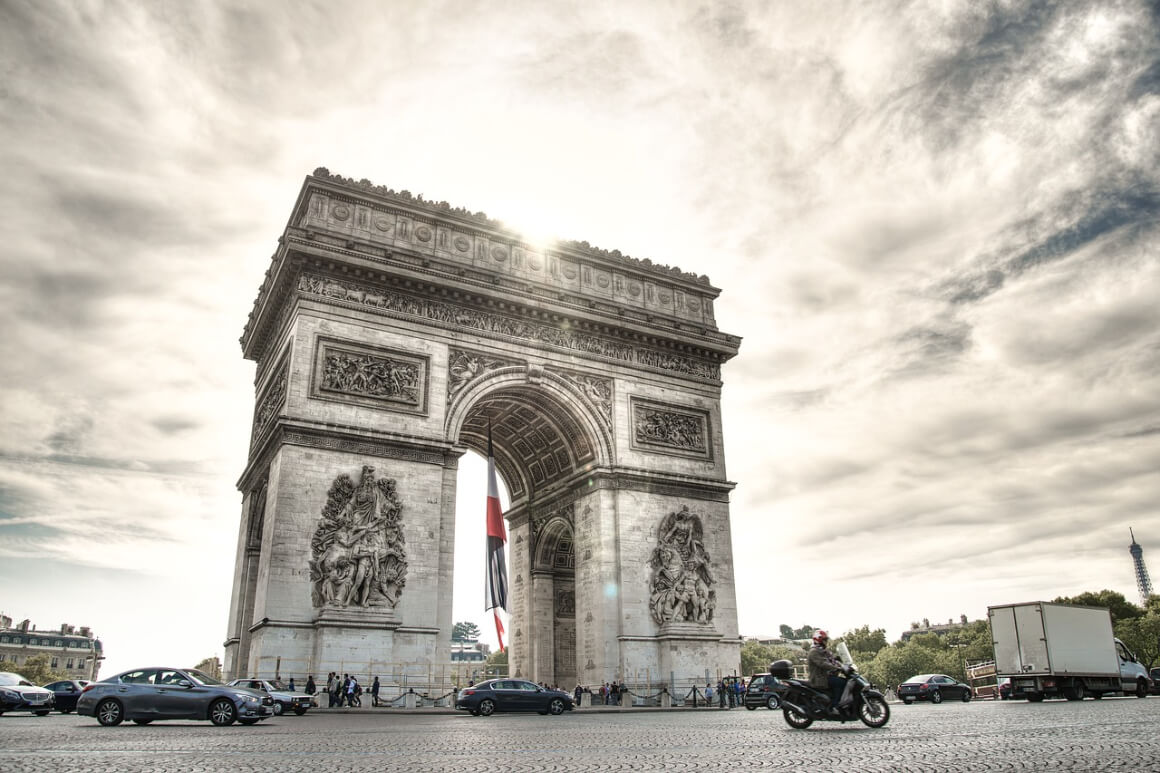 The country's second warmest month, it's no wonder that France is one of the best places to visit in July. By the end of the month, summer has well and truly set in. Average daily highs across the month (in Paris, at least) are 25°C, while towards the Mediterranean coast it's more like 27°C, with sea temperatures around 23°C.
With that very good weather, July is a super busy time of year to visit France – especially in the second half of the month, after Bastille Day (14th July). The Mediterranean island of Corsica, for example, can be pretty packed with tourists this time of year.
Fear not! France is a big country, and there's always somewhere new to explore, or a different festival to head to so you can escape the big crowds of the country's most touristed destinations.
One of these is the ever popular Tour de France. It ends at the Champs Elysees, but goes all over France for two weeks with varying routes every year.
Bastille Day is a pretty huge event, not just in Paris but nationwide. Think fireworks and festivities, processions and parades.
For something more entertaining, head to the Festival d'Avignon – a fringe festival with an emphasis on performing arts. Jazz fans will love Jazz à Juan, in Antibes on the French Riviera. The list of events goes on… and on.
Escape the crowds and head to an actual castle in Arbois, deep in the heart of the Jura wine region. It's right next to a waterfall, it's surrounded by nature, and it's stylish to boot.
Cornwall in July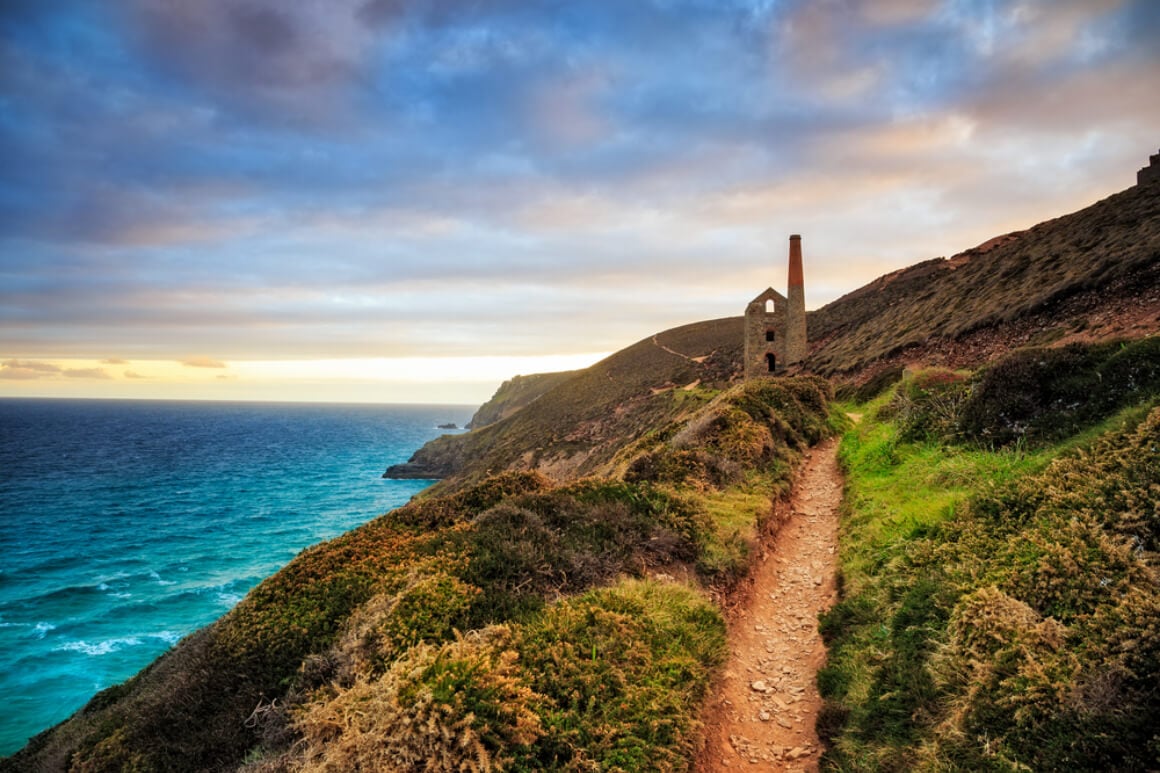 There's no better time to visit this southern English destination than in July. As one of the warmest months in Cornwall, you can really make the most of temperatures in the low 20s (or higher) and the days are long, too.
The bonus of having good weather is having a choice of accommodation options, which includes a bunch of very decent campsites steps from the coastal hiking trails that lace the county. Obviously, other options exist: beachside B&Bs and boutique hotels.
There's no shortage of things to do in Cornwall in July. For one thing, it's peak season for walking the South West Coast Path, which runs around the coastline of Cornwall and beyond.
Festivals also take place throughout the month – notably at the Eden Project, in the form of Eden Sessions. There's also Porthtowan's Tropical Pressure Festival, showcasing international acts from a diverse selection of nations.
Though it's one of the best places to travel in July, the one caveat is that it can get crowded. Places like St Ives get packed with people on holiday, so you'll want to plan your trip for early July before the schools break up for summer vacation.
Enjoy full-on traditional British countryside at this property that dates back to 1340. It's surrounded by rolling hills and not too far from civilization, either. The best of both worlds.
Iceland in July
If backpacking Iceland in July means only one thing, it's endless hours of sunshine. In Reykjavik, for example, the sun rises at 3am! For one of the best places to travel in July for the sheer novelty of almost round-the-clock sunlight, Iceland's the place for you.
It's also the place for music fans as the festivals are in full swing. There's the Skálholt Summer Concerts, a cathedral that hosts a variety of live music throughout summer. For something heavier, Eistnaflug sees the town of Neskaupstaður rocking and rolling to the tune of heavy metal, hardcore and punk rock.
Elsewhere Bræðslan plays host to a popular pop-rock festival with big local names along with a few international acts scattered on the roster.
July is when wildlife really shows-off. It's the time of year to go whale watching, and bird watching is popular throughout the month, too.
There's plenty of opportunities to pack in a bunch of activities on your trip, and really enjoy the wildness of the nature. That's light for you! Temperatures aren't exactly Mediterranean, they range between 10°C and 20°C, on average, but it won't ruin a July getaway.
Want to make the most of Iceland's dramatic scenery? Stay here. It's stylish, clean and comfortable, and lies right at the feet of a waterfall. Awesome.
Final Thoughts on the Best Places to Visit in July
July has got to be one of the best times of year to travel. 'Summer vacation' may mean that a lot of places get busy, but if you plan your trip for early July you'll be getting the best of the weather with barely any of the crowds.
Then again, if you choose a lesser visited destination for your July vacation – Mauritius, for example, or maybe Belize – chances are you'll be getting to save some money along the way.
If people and festivals (life, right?) is what you crave, then you won't mind the bustling towns of Cornwall, the peak tourist hot spots of France, or the endless music festivals of Iceland.
Where's your favourite spot to travel in July? Is it somewhere on this list, or another destination altogether? Let us know in the comments below!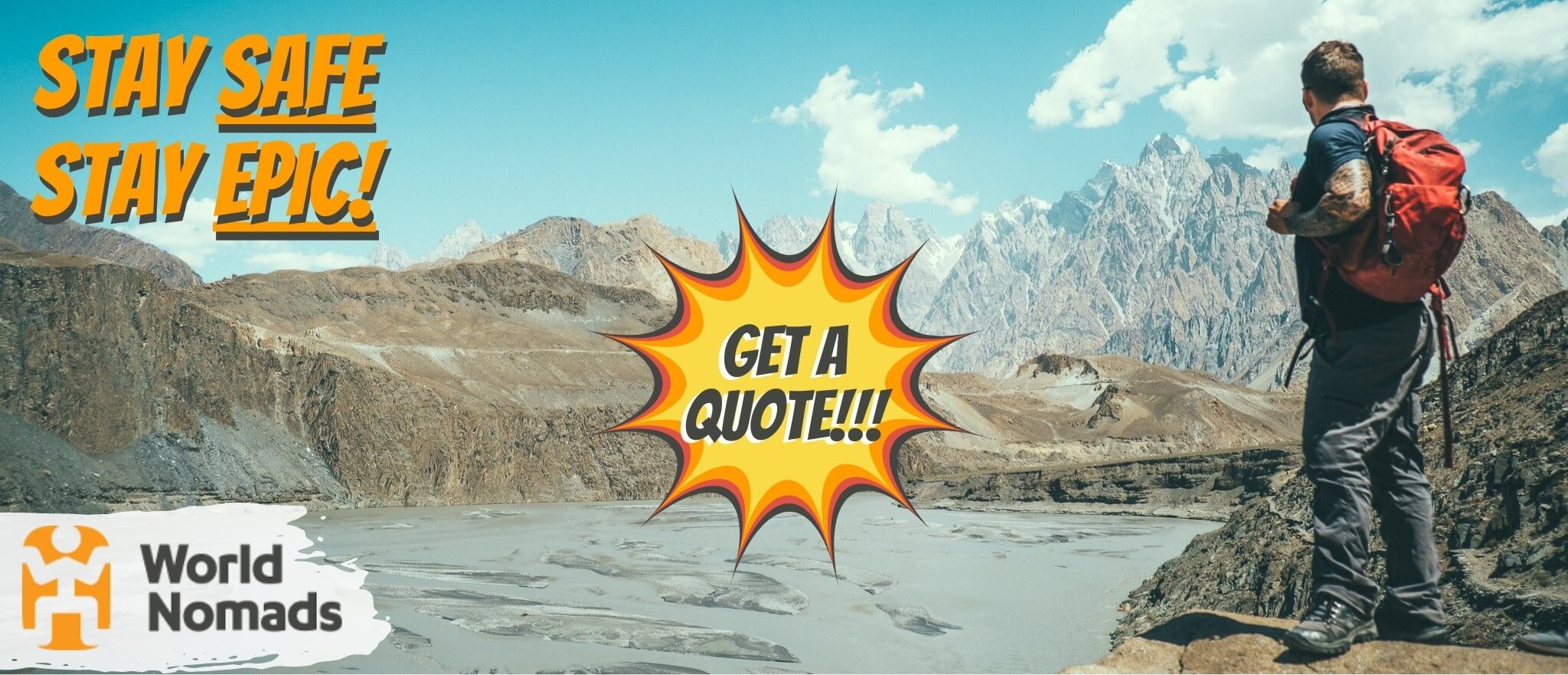 World Nomads' mission is to support and encourage travellers to explore their boundaries. They offer simple & flexible travel insurance, and safety advice to help you travel confidently.
They've been doing it since 2002 – protecting, connecting, and inspiring independent travellers just like you.
Get a quote below or read our in-depth review!
World Nomads provides travel insurance for travelers in over 100 countries. As an affiliate, we receive a fee when you get a quote from World Nomads using this link. We do not represent World Nomads. This is information only and not a recommendation to buy travel insurance.
---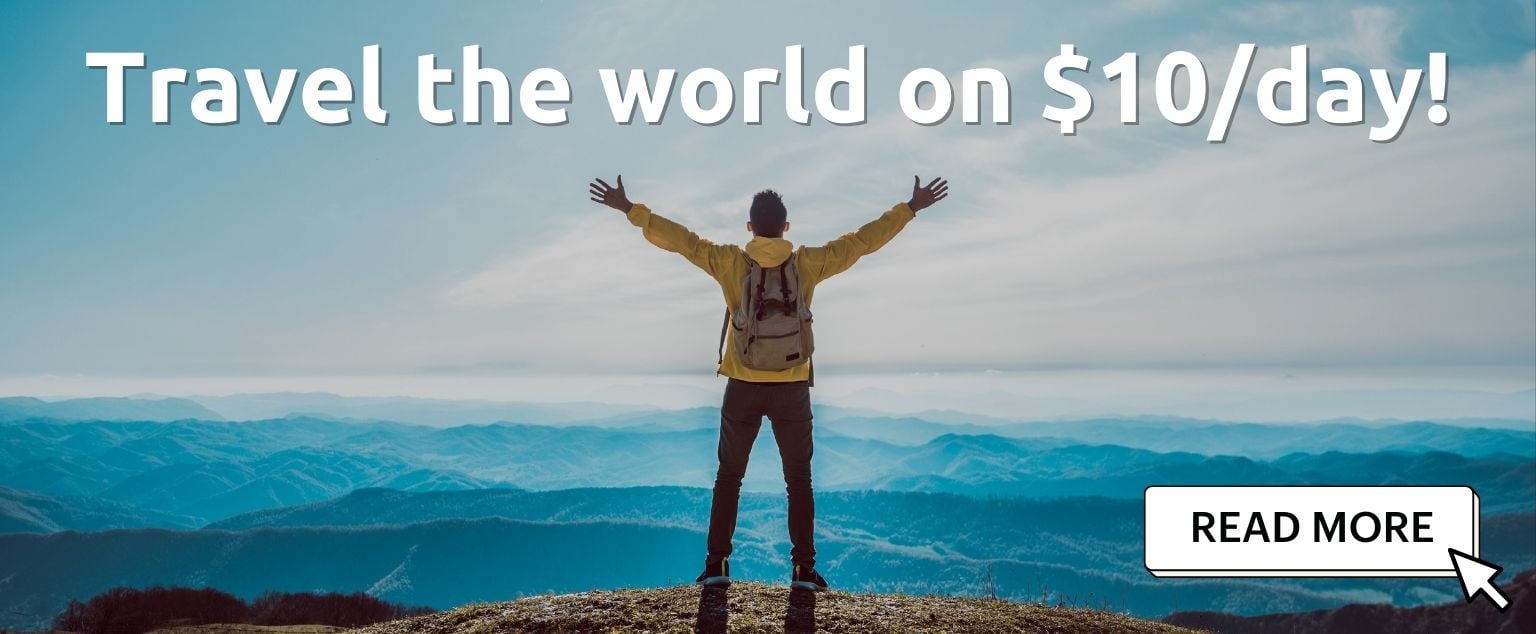 And for transparency's sake, please know that some of the links in our content are affiliate links. That means that if you book your accommodation, buy your gear, or sort your insurance through our link, we earn a small commission (at no extra cost to you). That said, we only link to the gear we trust and never recommend services we don't believe are up to scratch. Again, thank you!