A large port city with a long maritime heritage, the UK's vibrant city of Liverpool is famous for music, football, attractive architecture, and pulsating nightlife. Home to world-class museums, excellent theatres, prime shopping areas, diverse dining spots, and cultural attractions aplenty, it's little wonder that Liverpool had the honour of being named the European Capital of Culture in 2008.
Liverpool has something of a sketchy reputation when it comes to safety. Often believed to be a bit rough around the edges, some people may be a bit intimidated to visit the boisterous city in northwest England.
There's definitely no need to skip Liverpool when touring the UK! We've compiled this comprehensive list of the best places to visit in Liverpool to inspire you to plan your trip. We're here to show you that not only is Liverpool a warm and welcoming city, and the local Scousers are (for the most part) a chirpy and cheery bunch, but that there are a multitude of great reasons to visit Liverpool.
You're sure to be wowed by some of these best places to visit in Liverpool!
Best places to stay in Liverpool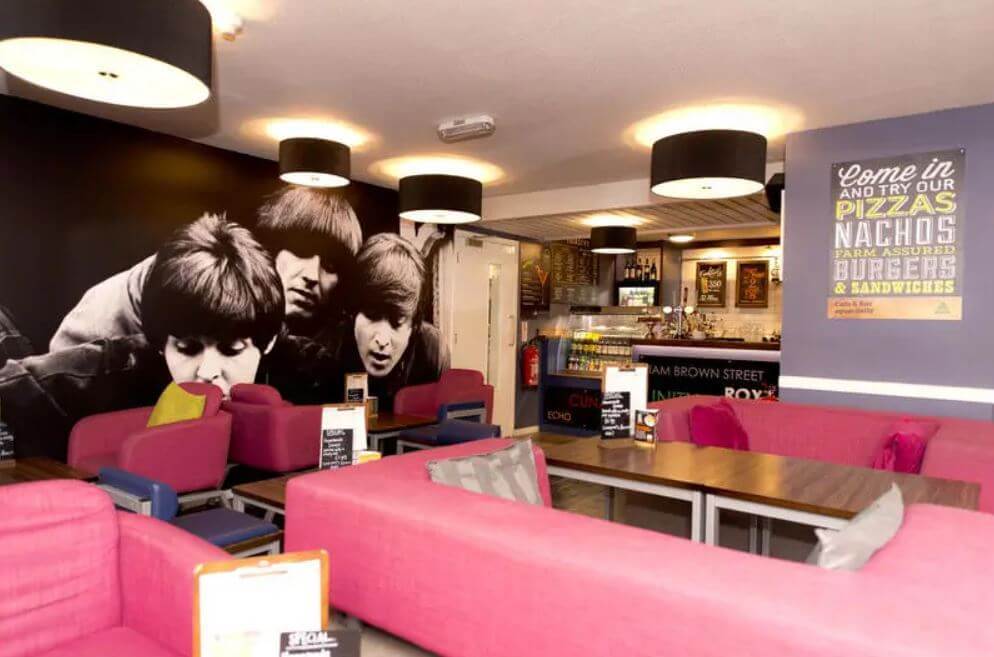 The top-rated YHA Liverpool Albert Dock is one of the best places to stay in Liverpool for a great location at the heart of the city, a sociable atmosphere, and affordable prices. Close to Albert Dock, one of the most popular neighbourhoods in Liverpool, the friendly hostel has single-gender dorms as well as private en suite rooms for groups of friends. The lounge and games room is ideal for chilling at the end of a busy day, and you can meet other cool travellers in the licensed bar. Save money and make your own meals in the shared kitchen, keep on top of your laundry, and surf the free Wi-Fi. Reception is staffed 24 hours.
A beautiful modern apartment housed in a colonial-style building, spend time unwinding in comfort. High ceilings are a feature in this central location, whilst big windows make this place light and airy.
It's situated in the city center, walking distance to many of Liverpool's attraction and close to amenities. The apartment is ideal for a weekend in the city with friends or a partner, eating, drinking and enjoying the city's sights and nightlife.
Best Budget Hotel in Liverpool: Sleep Eat Love
Thinking of where to stay in the city centre that's both comfortable and good value for money? Check out the cosy Eat Sleep Love. There's a huge selection of room types to suit all travellers, including rooms for one, two, three, and four (with both shared bathrooms and en suite facilities) and mixed and single-gender dorm rooms. Rooms have everything you need to feel right at home too, including a fridge, microwave, kettle, hairdryer, and free Wi-Fi. There's no need to feel hungry thanks to the restaurant and self-catering facilities. Bond with fellow travellers over a game of darts, ping pong, and various board games. Other bonuses include laundry facilities, 24-hour reception, a lift, and luggage storage.
The top-class Malmaison Liverpool is one of the best places to stay in Liverpool if you want to splash out and treat yourself. All rooms are spacious with a private bathroom and high-class furnishings and décor. You're sure to get a great night's sleep in the comfortable beds, and all rooms have a TV, free Wi-Fi, telephone, safe, fridge, kettle, wardrobe, and hairdryer. The onsite restaurant is swanky and chic and the menu features traditional British fare. Room service is also available. There's also a modern gym, terrace, meeting rooms, laundry services, luggage storage, and round-the-clock reception.
Need a place quick? Here's the best neighbourhood in Liverpool:
BEST AREA IN LIVERPOOL
Hope Quarter
This area encompasses the 'Great Street' of Liverpool, Hope Street, and its immediate surroundings. Once voted the Best Street in the UK, this historic road runs from Upper Parliament Street in the south and finishes in front of the modern Liverpool Metropolitan Cathedral.
Places to visit:
Visit Liverpool Cathedral – the largest Anglican cathedral in the country, featuring the world's highest gothic arches.
Also, check out the striking Liverpool Metropolitan Cathedral (1967).
And wrap up your day with a drink at Ye Cracke – a 19th-century pub with connections to The Beatles.
Now, onto the fun stuff … here are the ultimate best places to visit in Liverpool!
These are the BEST Places to Visit in Liverpool!

Unlock Our GREATEST Travel Secrets!
Sign up for our newsletter and get the best travel tips delivered right to your inbox.
#1 – Chinatown
A must-see for foodies!
Variety of restaurants
Interesting architecture
Oldest Chinatown in Europe
Cultural diversity
Why it's awesome: Exploring the vibrant Chinatown really is a Liverpool must do! The area is home to the oldest Chinese communities in all of Europe, making Liverpool's Chinatown the oldest such Chinatown in the continent. Chinese migrants came to the city in the 1830s aboard trade ships, with many people settling in Liverpool to work in the maritime industry. The bustling streets are lined with traditional Chinese architecture, with many buildings displaying red lanterns, dragon symbols, and traditional shrines. There are numerous shops and restaurants, along with supermarkets that sell imported goods and ingredients. The fabulous culinary scene makes Chinatown among one of the best places to eat in Liverpool.
What to do there: Pass through the large and colourful Chinese archway to enter Chinatown. The Chinese Arch was assembled in the year 2000, having been crafted in Shanghai and shipped to the city. It stands at 13.5 metres (44 feet) tall, and it's among the tallest Chinatown arches in the world (outside of mainland China). Adorned with Chinese dragons, the arch is one of the most prominent landmarks in Liverpool. Note the street name signs—they are written in both English and Chinese. Wander the streets and admire the Chinese-style building, which sit in contrast to much of the city's other architecture. Browse in small independent bookshops, stores that sell traditional Chinese herbal remedies, dazzling gold shops, and supermarkets filled with imported goods, pause for a moment of reflection in Liverpool Chinese Gospel Church, and check out the program of events at Black-E, a fantastic (and free!) creative hub for kids. Sink your teeth into steaming bowls of noodle soup, Peking duck, dim sum, kung po, and other Chinese fare in the excellent restaurants. From small hole-the-wall-type eateries to lavish buffet restaurants, there's something to tempt everyone. Finish your day by belting out your favourite tunes in a karaoke bar.
#2 – Liverpool One
A great place in Liverpool if you love to shop!
More than 150 retail establishments
Various restaurants and bars
Free Wi-Fi
Entertainment options
Why it's awesome: At the heart of the city, Liverpool One is one of the top places to visit in Liverpool if you're looking to splash some cash and enjoy a little retail therapy. There are more than 150 shops spread across five areas, offering a huge selection of goods. From all the latest fashions, children's wear, accessories, and fragrances, to books, electronics, homewares, and souvenirs, there's no end to the bounties in store. It's also one of the hotspots in Liverpool for entertainment and leisure, with a variety of eateries, bars, and other ways to have fun.
What to do there: Spend hours window shopping and purchasing new things in a wide assortment of shops. Stores include Guess, the Disney Store, the Apple Store, Debenhams, GAP, The North Face, Hugo Boss, Paperchase, Zara, Monsoon, New Look, Victoria's Secret, Game, HMV, Cath Kidston, and Foot Locker. Need a quick break? Pop into one of the cafes for a break. In need of something more substantial? Restaurants serve an array of global cuisine to suit all preferences. You can catch the latest films at the cinema, unwind in one of the 30-plus bars, and even surf the free Wi-Fi.
#3 – Knowsley Safari Park
Awesome place to visit in Liverpool with kids!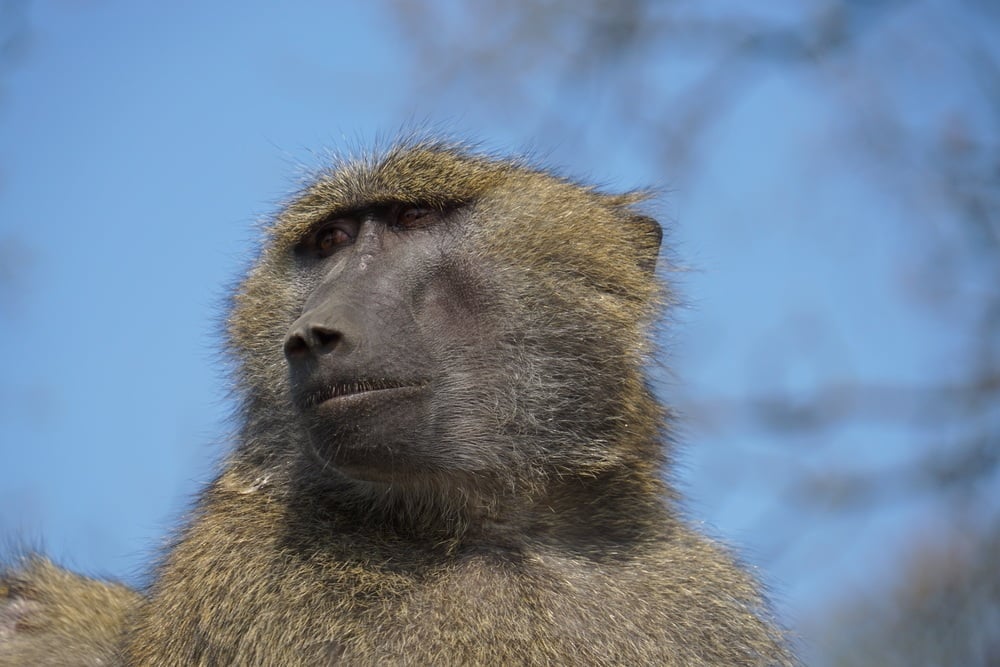 Cage-free animal encounters
Self-drive adventures
Children's play areas
Boating lake
Why it's awesome: One of the best attractions in Liverpool for families, Knowsley Safari Park offers a fun day out for people of all ages. Although having your own vehicle is ideal for exploring the 550-acre (223-hectare) Safari Drive, there are also minivans that take people through the park on weekends and school holidays. A trip on the Baboon Bus takes a couple of hours, though visitors can take their time with their own transportation. There are also walking trails that let you see various animals from close quarters. More than 500 animals live in the safari park, roaming freely in large areas that are secured by cattle grids, gates, and sturdy perimeter fences. Play areas and other attractions add to the fun.
What to do there: Slowly follow the Safari Drive and observe a huge selection of animals in environments that seek to replicate their natural habitats as far as feasible. Marvel at majestic packs on lions, watch in awe as elephants pass in front of you, gaze upon stunning tigers, and see rhinos, zebras, giraffes, camels, wildebeest, and much more. Seeing the cheeky baboons is a highlight for many visitors, as they scamper across cars and wreak havoc. Do be aware, however, that they can cause serious damage to vehicles! Come face to face with graceful giraffes at Giraffe Tower, walk along the trails, meet the meerkats, and watch a fantastic display of birds of prey. Go boating on the glistening lake, walk through the rather eerie Bat Forest, learn more about native British wildlife, and let kids squeal for joy in the play areas and on the small amusement rides.
#4 – Royal Albert Dock
Easily one of the most fun places to check out in Liverpool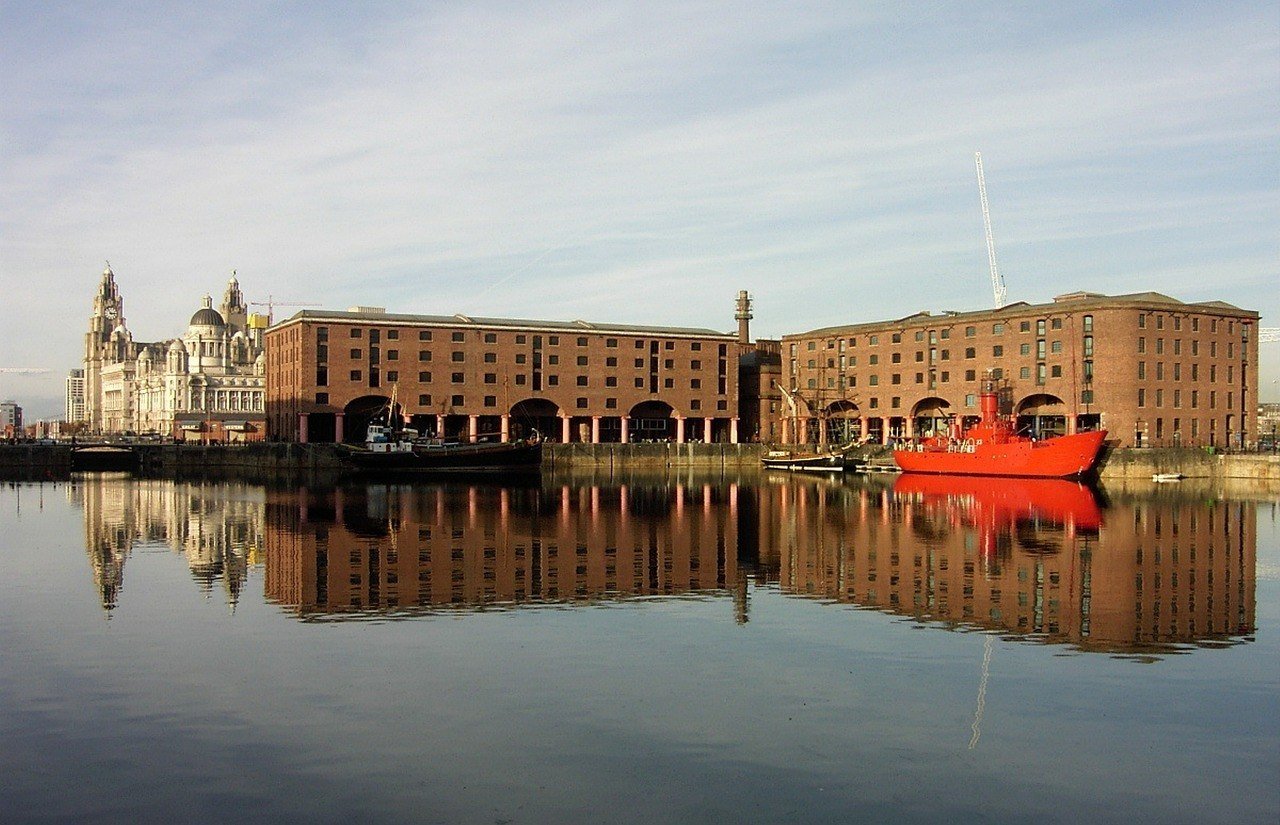 Interesting architecture
Quaint shops
Museums and art galleries
Family-friendly destination
Why it's awesome: Royal Albert Dock (often just referred to as the Albert Dock) is one of the most famous places in Liverpool. The old warehouses and dock buildings were built in the mid-1800s and the use of buildings materials (with stone and metal and no wood) made it one of the world's earliest fire-proof docks. For its time, it was an innovative and revolutionary dock, though larger facilities were needed in subsequent years. In World War II the dock was used as a naval base. Today it is a UNESCO-listed site. After much regeneration, the old buildings today house various museums, art galleries, restaurants, and bars, as well as two hotels. There are various events hosted at the old dock too, particularly over the summer months.
What to do there: Walk around the historic docks admiring the architecture and views. Browse in the diverse shops and unwind in one of the cafes, bars, and restaurants. Take a trip out on the water on The Floating Grace for something a bit different to the norm—it's the only floating bar/restaurant in Liverpool, or join a cool river cruise with some sightseeing included!
Travel back to the 60s and 70s and learn more about Liverpool's most famous band at the Beatles Story. Discover more about Liverpool's shipping and ocean-faring past at the Maritime Museum. It contains items from the ill-fated Titanic among its varied exhibits. Don't miss visiting the International Slavery Museum, a moving and informative museum that deals with the topic of the transatlantic slave trade. Admire art at the Tate Liverpool, take a ride on the charming Victorian carousel (especially popular with kids), and take pictures of the towering and colourful statue of the Liverpool Mountain.
Quick Note – Staying safe in Liverpool
Despite its reputation, Liverpool is generally very safe for a city of its size. Crime rates are lower than in many other UK cities, there is a high police presence, and the city is a Purple Flag holder, showing that it is safe at night time. Gang violence does occur in parts of the city, particularly in northern Liverpool, but this is often of little impact to visitors.
As with any crowded places, take care of your possessions when sightseeing and using public transport. Pickpocketing and opportunistic bag snatching can occur. Don't use ATMs that appear to have tampered with; it's better to use those inside actual bank buildings.
You may be approached by beggars. They are usually harmless but can employ a range of stories to try and invoke your emotions to make you part with your cash.
Keep away from heated sports fans and try to avoid discussing football with locals—it's a passionate topic and one that can cause tensions to flare. Be especially cautious of fights breaking out on derby days (when the two large rival teams of Everton FC and Liverpool FC play each other).
Don't leave drinks unattended. Avoid dark area at night time and exercise the normal levels of common sense after a night out.
Do you need Travel Insurance for your trip? I have been using World Nomads for some time now and made a few claims over the years. They're easy to use, professional and relatively affordable. They may also let you buy or extend a policy once you've started your trip and are already abroad which is super handy.
If there's one insurance company I trust, it's World Nomads. To find out why I use World Nomads, check out my World Nomads Insurance review.
#5 – Pier Head
A great place to see in Liverpool if you love architecture
Home to The Three Graces
Iconic skyline
Ferry departure point
Long history
Why it's awesome: Sitting next to the river, the Pier head was the main point for passenger ships arriving in the city. Among the major points of interest in Liverpool, it is famous for its glorious buildings, namely three exceptionally attractive architectural beauties known collectively as The Three Graces. The three iconic buildings definitely help to make a striking skyline, and they are strong symbols of Liverpool pride. The area also has an interesting museum and a number of cool statues, and visitors can enjoy the views across the River Mersey.
What to do there: Admire the elegant buildings of the Cunard Building, the Royal Liver Building, and the Port of Liverpool Building. The Cunard Building features a blend of Greek Revival and Italian Renaissance styles and it dates back to the early 1900s. Once headquarters to the Cunard Cruise Line, today the building mostly houses offices. You can step inside the old luggage storage room to see an interesting exhibition about British pop music. Gaze up at the top of the Royal Liver Building to see the unusual bird-like sculptures.
Today a symbol of the city, the Liver Birds are said to represent the people of Liverpool's past; the bird that looks over the water is said to be symbolic of the wives at home waiting for their husbands to return, and the statue looking towards the city represents the sea-faring husbands thinking of home. Admire too the gorgeous Baroque Port of Liverpool Building, complete with an ornate dome and other attractive features. Uncover more about local history and culture at the Museum of Liverpool, pay your respects to those who died in the World Wars at the Cunard War Memorial, see the Mersey Tunnel Building, and look at interesting artworks such as the Beatles Statue, a statue of a former king, and a sculpture entitled Telescope. You can also catch a ferry to the other side of the river, the famous ferry across the Mersey.
Is This the Best Daypack EVER???
#6 – Sefton Park
A beautiful outdoor place to visit in Liverpool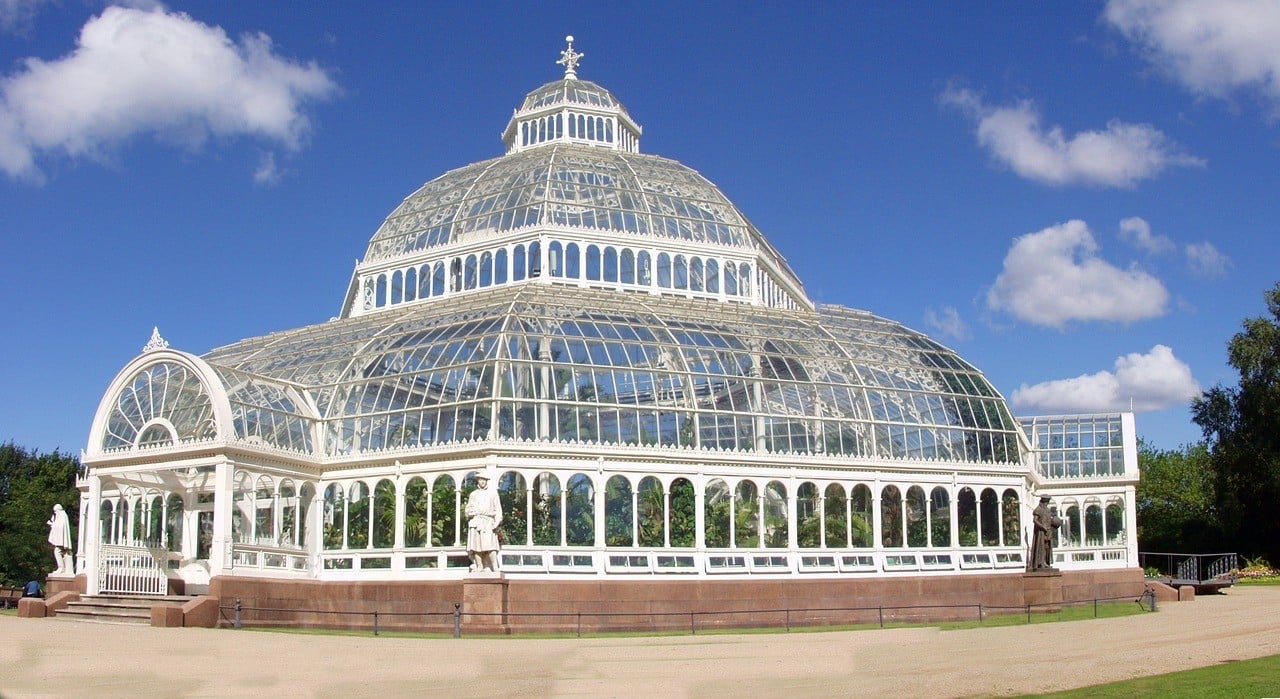 Free admission
Lovely structures and sculptures
Open spaces filled with nature
Top spot to relax
Why it's awesome: Sefton Park is a large public park in the southern part of Liverpool. A popular hangout spot with locals, especially in the summer months, it covers some 235 acres (95 hectares). Once part of a much larger royal deer park, the area became developed and crowded, with a smaller park established in the 1860s to meet local need for open space. Free to enjoy, it's a great place to visit in Liverpool for budget travellers. Today, the park has pathways, a lake, interesting buildings, memorials, and other features. It's one of the best places to visit in Liverpool to escape the city streets and relax outdoors. In the summer there are various events hosted at the park too.
What to do there: Walk along the neighbouring streets and see the Victorian and Edwardian homes that have stood proudly for many years. Explore the natural landscapes, with leisurely walks along the shaded footpaths that are surrounded by flowers, trees, and wildlife. Relax alongside the shimmering lake or go boating on the glistening waters. See the Palm House, a marvellous glass-panelled three-level building that dates back to 1896.
Restored to its former splendour, interesting sculptures stand at the building's corners. You can see sculptures of historical explorers, botanists, scientists, and discoveries, including Christopher Columbus, Charles Darwin, Captain Cook, and Henry the Navigator. There are more statues inside and in the grounds. Of particular note is a statue of Peter Pan by Sir George Frampton, an eminent British sculptor. Wander through the peaceful Field of Hope in the springtime, when the area is awash with vibrant yellow when the daffodils are in full bloom. See the bronze Eros Fountain, visit the bandstand (thought to have been the inspiration for the song Sgt Pepper's Lonely Hearts Club Band by The Beatles), stroll through the thought-provoking review field, admire the Gothic fountain, and take pictures of the various striking memorials.
#7 – West Derby
One of the most underrated places to see in Liverpool
Lesser-visited part of the city
Historic vibe
Grand former home
Affluent area
Why it's awesome: A fairly well-off suburb in the eastern part of Liverpool, West Derby can trace its history back farther than the city of Liverpool itself. It was the old local administrative centre during the Norman Conquests and the area once had a defensive castle and Roman structures. Although there is little trace of the castle and Roman ruins today, there are still a number of other interesting historic remains. One of the most famous places in Liverpool's West Derby is Croxteth Hall, a former home of earls and now open to the public.
What to do there: See the old courthouse, constructed during the times of Queen Elizabeth I. Built in the 1580s, West Derby's courthouse is free to look around on Sunday afternoons. Opposite you'll notice old Victorian-era stocks, once used to restrain those who had committed various crimes. Visit Croxteth Hall for insights into the lives of the rich from times gone by. It's an impressive sight from the outside and the gardens are lovely. Inside, you can see period homes, complete with old furnishings and décor.
Small Pack Problems? 😉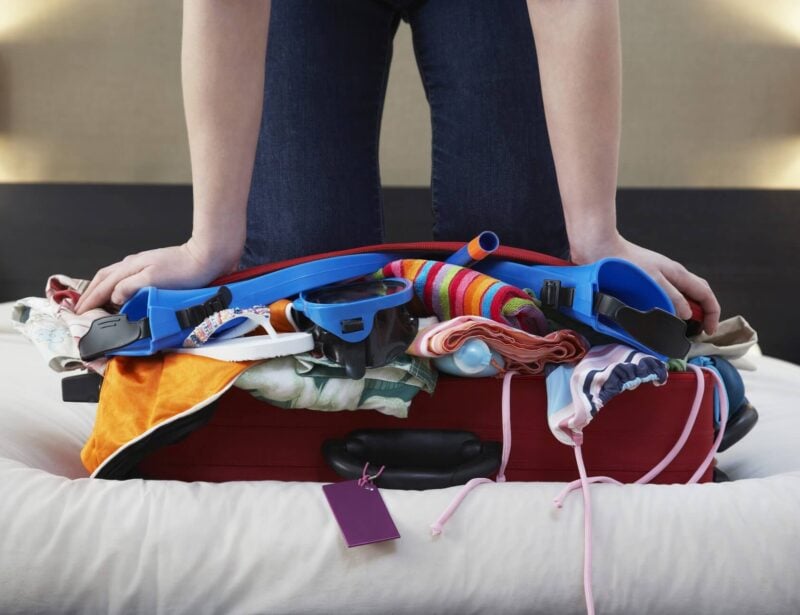 Wanna know how to pack like a pro? Well for a start you need the right gear….
These are packing cubes for the globetrotters and compression sacks for the real adventurers – these babies are a traveller's best kept secret. They organise yo' packing and minimise volume too so you can pack MORE.
Or, y'know… you can stick to just chucking it all in your backpack…
Get Yours Here
Read Our Review
Get insured for your trip to Liverpool!
ALWAYS sort out your backpacker insurance before your trip. There's plenty to choose from in that department, but a good place to start is Safety Wing.
They offer month-to-month payments, no lock-in contracts, and require absolutely no itineraries: that's the exact kind of insurance long-term travellers and digital nomads need.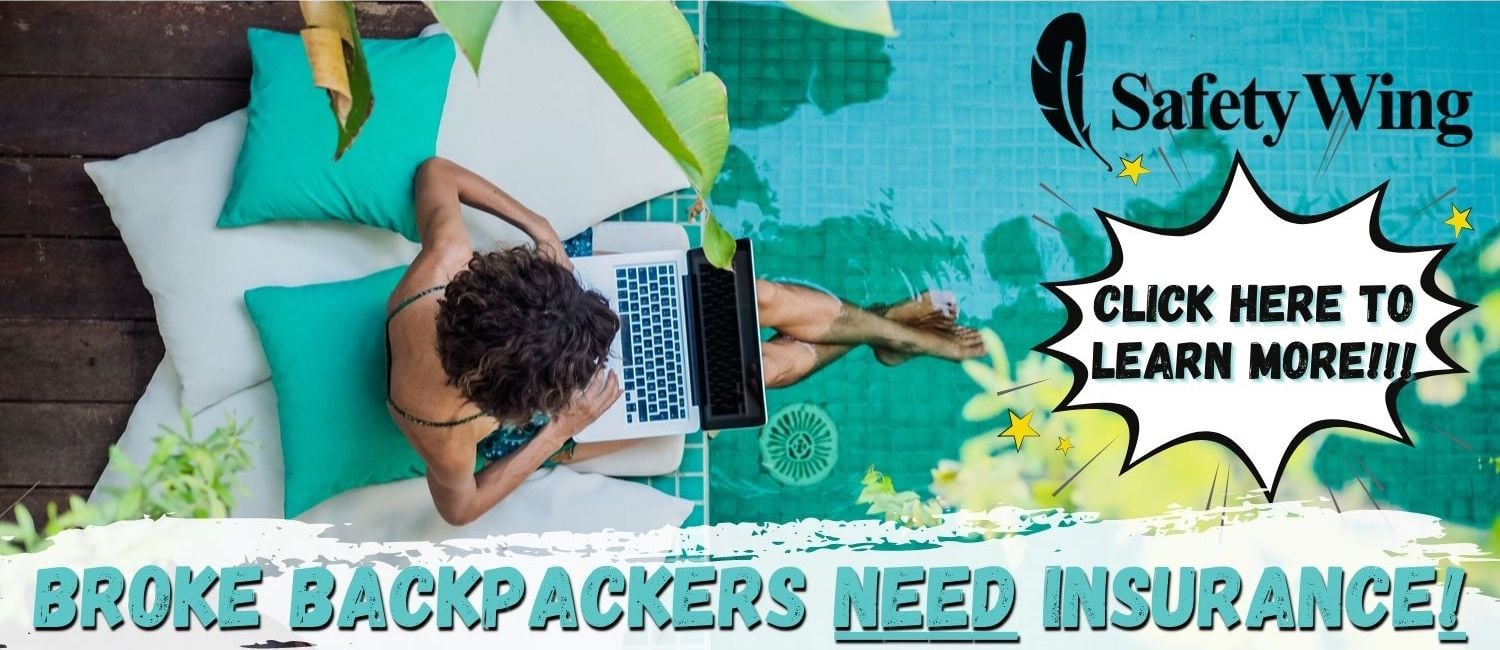 SafetyWing is cheap, easy, and admin-free: just sign up lickety-split so you can get back to it!
Click the button below to learn more about SafetyWing's setup or read our insider review for the full tasty scoop.
FAQ on the Best Places to Visit in Liverpool
Find out what people want to know about the best places to visit in Liverpool
A few more recommendations of the best places to visit in Liverpool
Liverpool's two majestic cathedrals are definitely things to add to your Liverpool itinerary, and the Church of St. Luke (AKA the Bombed Out Church) is one of the more unique places to visit in Liverpool. Stroll through the Georgian quarter of Canning, admire the splendour of St. George's Hall, travel back in time at the Ropewalks, and party like The Beatles along Matthew Street. Other famous places in Liverpool for a top night out include the Baltic Triangle,
See the iconic Superlambana statue, one of the most unusual things to do in Liverpool, and catch a show at the glamorous Liverpool Empire Theatre. Great Liverpool vacation ideas for football fans include visiting the rival blue and red football clubs of Everton FC and Liverpool FC. The top of the Radio City Tower is a great place to visit in Liverpool for couples. Crosby Beach, with its sandy shores scattered with quirky statues, is one of the most incredible free places to go to in Liverpool. There are so many amazing attractions in Liverpool!
Whether visiting Liverpool with friends, family, alone, or with your partner, you'll find many great ways to have fun and learn more about this diverse city. Add these best places to visit in Liverpool to your bucket list to make the most of your trip.
---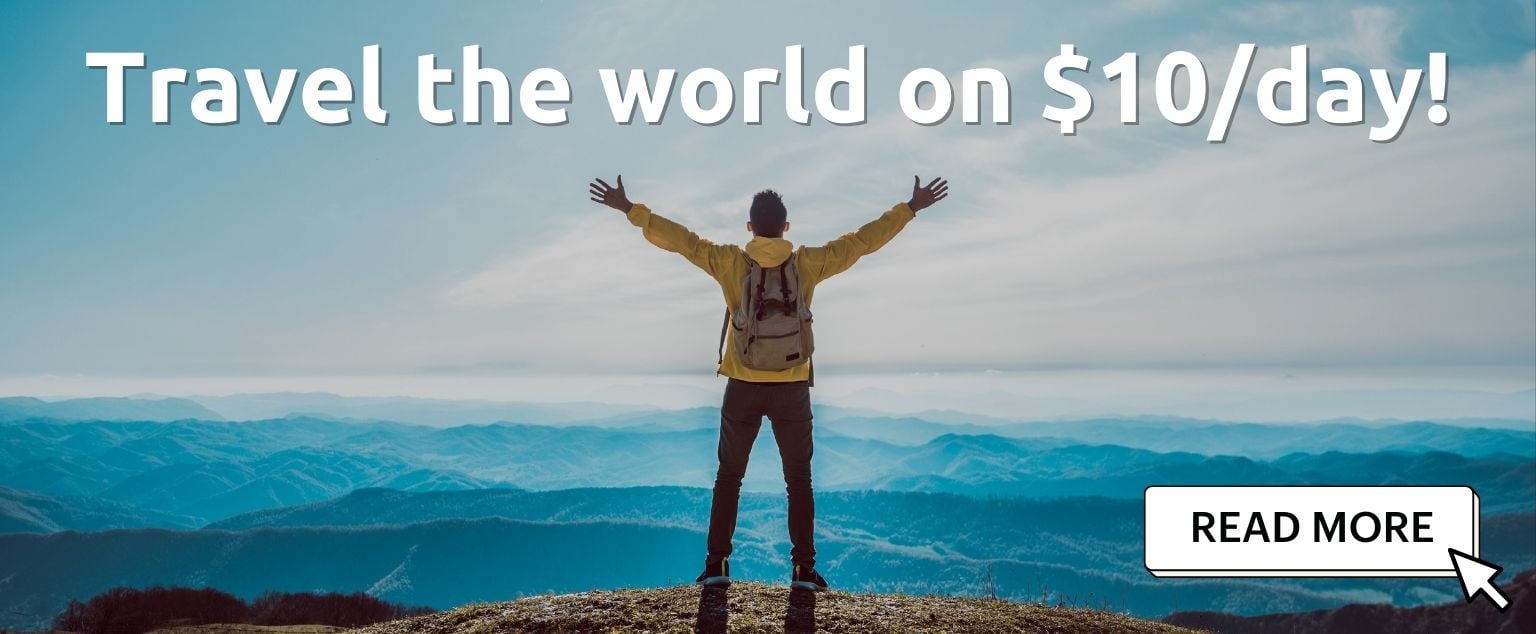 And for transparency's sake, please know that some of the links in our content are affiliate links. That means that if you book your accommodation, buy your gear, or sort your insurance through our link, we earn a small commission (at no extra cost to you). That said, we only link to the gear we trust and never recommend services we don't believe are up to scratch. Again, thank you!