Liverpool is best known for its cultural legacy, the Beatles, so you can expect plenty of Beatles-centric sightseeing, like concert venues and museums. However, there's much more to (twist and) shout about in this wonderful Northwestern English city.
For one, most locals will be shouting about their local football teams, Liverpool FC and Everton. If you have a chance, definitely catch a game or at least head to the nearest pub when there's a game on.
Liverpool is also home to some great museums, restaurants, and bars, including live music and concert venues including the famous Cavern Club. Each of our favourite neighborhoods has its own distinct vibe and offers something different when you're visiting Liverpool.
Some cater to families, others to backpackers, or creatives and artists.
This guide will cover where to stay in Liverpool for every traveller interest and budget.
Looking for somewhere specific to stay? Here are our top picks for places to stay in Liverpool… Check out our Liverpool hostel guide too!
A beautiful modern apartment housed in a stunning building, spend time unwinding in comfort. High ceilings are a feature in this central location, whilst big windows make this place light and airy.
It's situated in the city centre, walking distance to many of Liverpool's attractions and close to amenities. The apartment is ideal for a weekend in Liverpool with friends or a partner, eating, drinking and enjoying the city's sights and nightlife.
The kind of hostel that smashes expectations, Sleep Eat Love will pleasantly surprise you from the moment you walk through the door. Rooms here come in a choice of private or dorms, both of which are spotlessly clean.
The central location is very convenient for discovering what Liverpool has to offer. You're super close to Pier Head and the Albert Dock Liverpool as well as the Beatles story museum and the Tate Liverpool art gallery.
What more could you want from a hotel than a fully stocked mini-bar with free snacks? How about friendly, helpful staff, funky furnishings and immaculate rooms, is perfect for a Liverpool city break – and the breakfast is very tasty too.
This is one of the best hotels in Liverpool city centre with an excellent location close to restaurants, museums, and shops. It's also close to Lime Street Station, Walker art gallery and George's Hall.
Liverpool is a port city with a history that dates back 800 years and is situated in northern England. It boomed into the modern city we know today thanks to 19th-century wealth in trade and industry.
Nowadays the city is all about cultural legacy: it's Liverpool that spawned The Beatles and the city isn't about to let anyone forget that. When you explore Liverpool city centre you'll be certain to be reminded about this legacy.
Music fills the cultural landscape of Liverpool and is reflected in its many live music venues, as well as the Liverpool Annual Music Festival, the largest free music festival in Europe.
Liverpool's musical history and past status as Britain's second city in the Victorian era makes for a fascinating powerhouse of heritage to explore.
Liverpool's city centre was hit badly in WWII – and suffered from a decline in the later stages of the 20th century – However, Liverpool is well and truly on the up. But which of its neighborhoods would most suit you for your travels?
First up is Liverpool City Centre, the undisputed centre of the city and an area that's positively jostling with sights as well as cheap hotels and Lime Street Station.
Architecturally this may be one of the most significant spots in the United Kingdom; you'll find 'the world's first modern building' at Oriel Chambers (1864), the imposing Royal Liver Building (1911), and sprawling St George's Hall (1854), to name a few examples.
Next, we have Albert Dock (or Royal Albert Dock), a port area that boasts the first non-combustible warehouses in the world. Built in 1846, this historic site is an important part of the heritage of Liverpool; today it is the most visited multi-use landmark in the UK outside of London and plays host to cafes, restaurants, galleries, and museums.
Just west of the Albert Dock area there's the small slice of Liverpool known as the Baltic Triangle, home to the city's creative and digital industries, great street art and as well as Duke Street food market and Baltic Market.
Further to the west is Hope Quarter, the area immediately surrounding Hope Street, one of Liverpool's 'Great Streets' due to its cultural institutions, restaurants, and Georgian architecture.
Then there's RopeWalks. This area of Liverpool was once known for its rope-making industry in the 19th century but today is a bustling, multicultural area primed for shopping and dining. Bordering the northwestern edge of Baltic Triangle, Ropewalks is also home to Europe's oldest Chinatown.
The best areas to visit in Liverpool are quite different from each other, so the question is: in which of them would you rather spend your time? Some are better if you're looking for the best hotels on a budget, whereas other are more suited to Airbnb rentals or luxury hotels.
Liverpool's maritime history, unique, magnificent architecture, and cultural heritage make for an interesting city to explore and a great destination for history and city lovers alike.
The number of museums, things to see, and other hotspots concentrated in a relatively small and central area means you'll never wonder what to do when visiting Liverpool.
Travelling around Liverpool is easy; many attractions are walkable, and there's a bus service when your feet are tired, but which of Liverpool's neighborhoods suits you and your budget? Read on to learn more.
1. The City Centre – Where to Stay in Liverpool for the First Time
The epicentre of Liverpool's heritage and history, Liverpool City Centre is packed full with grand buildings and other remains of the past splendour. From concert halls to traditional buildings, architecture buffs will get the most out of Liverpool's city centre for sure. It's also close to Lime Street Station which is super useful.
Other cultural attractions in the City Centre cater to Liverpool's reputation as a haven of pop culture; take, for instance, the Cavern Club, made famous as a music venue in the 1960s; The Beatles played here 292 times between 1961 and 1963!
Not often do we get to see apartments in a central location that accomodate more than 3 people – but this place does! Sleeping up to 6 people at a time, this amazing Airbnb is the ideal getaway for a first time visitor in the city, or a group of friends that travel together.
Nestled in a quiet side street, you'll be located in the absolute heart of the city centre, with lots of attractions, shopping and nightlife options around. The wifi is super fast and the flat is equipped with all amenities you might need during your stay.
Smack bang in the heart of the city, this hostel is perfect for travellers who want to be in the middle of the action. Surrounded by shops, bars, and restaurants, the hostel is easy walking distance from the main train station.
Private rooms come with ensuite bathrooms and the dorm rooms are clean and cheap. The decor is pretty cool too with exposed bricks and pops of color that create a chilled vibe.
Located in the shell of an old industrial building, the Resident Liverpool (originally named The Nadler) manages to effortlessly combine urban chic with comfort.
The facilities are first class with rooms that are clean and homely. It might not be the cheapest place in liverpool, but it definitely offers quite a bit of band for your buck! If you're on the lookout for the best Liverpool hotels, then you don't need to look much further than this!
Things to See and Do in Liverpool City Centre
Catch a Beatles tribute act at the iconic Cavern Club.
Browse a variety of shops at St Johns Shopping Centre…
… Or really go to town at the vast Liverpool ONE outdoor shopping centre.
Marvel at the huge Liverpool Lime Street railway station (1836).
Learn about natural history and visit the planetarium at the World Museum.
Check out the art at Walker Art Gallery.
Go to Pier Head, part of Liverpool's UNESCO World Heritage Site.
Visit the Memorial to the Engine Room Heroes of the Titanic at Pier Head.
Take a stroll around St John's Gardens.
Check out a creative event at the art center at The Bluecoat housed in an 18th-century building.
Admire the views from the 138-meter-tall Radio City Tower.
Enlighten yourself at Western Approaches, a museum focusing on the Atlantic war effort during WWII.
Eat a delicious brunch at the coffee lounge Barley and Beans.
2. Albert Dock – Where to Stay in Liverpool on a Budget
The renovated red brick warehouses at Albert Dock were once the forerunners of the world. These were the first warehouses in the world to be built entirely of brick, stone, and metal, with no wood supports. A feat of Victorian ingenuity and engineering, these are important cornerstones of not just Liverpudlian but British heritage.
Today, these warehouses play their part in the city as multi-use leisure complexes: bars, restaurants, museums, and other attractions take up the space of these waterside edifices, making for a scintillating slice of Liverpool's landscape.
Definitely not the cheapest in Liverpool, but worth every penny, this incredible apartment will make you fall in love the second you step through the door. Located on the dockside – and we mean literally on the dockside – you can enjoy a stunning view of the water from your private balcony.
Now, we know that Albert Dock was supposed to be the budget area, but hear us out: this apartment sleeps up to 4 people. Bring your friends along, split the costs at the end and you'll end up with fewer costs than the cheapest hostel!
This super quirky warehouse loft should be your next home away from home if you're looking for a great location, lots of privacy, and a unique place to stay. The exposed brick wall give the home a super rustic look, while decorations and interior design make it super welcoming and homely.
It's located just minutes from the docks and other amazing Liverpool attractions. If you need a place to relax and recharge after a busy day of exploring, look no further than this cool loft!
This hotel is right on the waterfront next to the buzz of the waterside restaurants and marina. Newly decorated with chic touches of the area's industrial past, rooms come with huge window views and soft beds for a good night's sleep. There's a big hearty breakfast on offer too, making it one of the best Liverpool hotels on offer.
Things to See and Do in Albert Dock
Go and admire the art at Tate Liverpool.
Learn how workers at the Dock used to live in its heyday at The Piermaster's House…
… And how the history of the Dock itself, at Albert Dock Traffic House.
Fans of The Beatles should make a beeline to The Beatles Story museum.
Try the Double Dutch pancakes at Rubens Coffee.
Take the kids to play in themed zones at Mattel Play! Liverpool.
Get great views of the waterfront from the 60-metre-tall Freijwheel Wheel Of Liverpool.
Try some Indian food at eastZeast…
… And then some fish and chips at Docklands Fish and Chips, of course!
See what it's like aboard a pilot boat at Pilot Cutter Edmund Gardner.
Learn about the history of Liverpool at the aptly named Museum of Liverpool.
3. Baltic Triangle – Where to Stay in Liverpool for Nightlife
Liverpool's old industrial area of the Baltic Triangle is now one of the most fashionable, fastest growing parts of the city. Formerly an array of warehouses that fell into disrepair, the area now plays host to the city's creative and digital industries, and it's got an exciting cafe, street art and nightlife scene to match.
As a result, it's probably the best place in Liverpool to go for brunch. Hip cafes, cool bars and restaurants line the streets. It's raw, it's organic and it's the best place to stay in Liverpool if you're all about creativity and fun.
Enjoy unforgettable views of the Waterfront, Yacht Club and the picturesque River Mersey right from the privacy of your own balcony. This two bed and bathroom apartment is in an ideal location to explore the amazing nightlife that Liverpool has to offer.
The bright and airy space is welcoming, super homely and decorated with an eye for detail. The two queen beds are incredibly comfortable, and the living room is spacious. If you need to get rid of a hangover, there's no better place than this cool apartment.
Best Hostel in Baltic Triangle: YHA Liverpool
Just a ten minute walk away from the main bus station, this hostel is perfect for budget travellers to the city. There is a shared common area and kitchen for guests to use, but (if you want) guests can pay a little extra for the sizable breakfast buffet.
Security is utmost with guests being checked on entering. Choose from male, female or mixed dorm rooms, all of which are clean and with individual lockers to keep your luggage safe.
Best Hotel in Baltic Triangle: Ibis Liverpool
With a fantastic location close to the waterfront and nightlife, this is one of the best hotels in terms of offering excellent value for money. Select from a large family room or a sizable double and stay in the calm and contemporary surroundings.
Staff are friendly and helpful and there is an on-site restaurant that serves up great meals. If you're searching for luxury hotels then this is a great option.
Things to See and Do in Baltic Triangle
Eat at Camp and Furnace for a menu that runs from lobster to street food; it's one of the coolest restaurants in Britain!
Go for brunch at Constellations…
… Which is also a creative space, bar, music venue and studio.
Snack on some delicious baked goods at Baltic Bakehouse.
Try the burgers at The Baltic Social.
Experience tea and cake and a game of Monopoly at Sugar and Dice Board Game Café.
Visit the intriguing Nordic Church and Cultural Centre.
Drink at Baltic Fleet, a 19th-century pub complete with mahogany bar and open fire.
4. Hope Quarter – Coolest Place to Stay in Liverpool
This area encompasses the 'Great Street' of Liverpool, Hope Street, and its immediate surroundings. Once voted the Best Street in the UK, this historic road runs from Upper Parliament Street in the south and finishes in front of the modern Liverpool Metropolitan Cathedral.
With a cathedral at each end of the street, the Royal Philharmonic Orchestra Liverpool, and fine examples of Georgian architecture throughout small side-streets, Hope Quarter is a place for exploration and marvel in plush settings. This is no doubt one of the coolest areas of Liverpool.
This cute little apartment in the Hope Quarter is all you could wish for and so much more. Offering an amazing location in Liverpool and a super cozy and welcoming space, you'll have a hard time leaving this little gem. All rooms are incredibly bright and airy, which gives this Airbnb a super lighthearted and happy vibe.
You can enjoy a fully equipped kitchen with a TV pretty much next to the cooking area – perfect to keep up with some of Netflix's best cooking shows! If you feel like exploring the city, you'll find yourself in the ideal position, close to many cool attractions and stunning architectural masterpieces of the historic Georgian Quarter.
This hostel is in the best location for delving into what Liverpool is all about. The staff here are always friendly and complimentary tea and toast is available around the clock!
Newly refurbished commons areas are great for mixing with other guests, which helps cultivate a fun and friendly atmosphere.
Searching for luxury hotels in town? With on-trend, Instagram-worthy interiors that create a chic and sophisticated vibe that is spotlessly clean and effortlessly chilled. This is the one!
Set in the pretty Georgian area of the city, this Liverpool hotel's rooms are bright and large with stripped back wooden beams and exposed walls and luxurious roll-top baths. Coffee-lovers will appreciate the complimentary coffee machine in the rooms.
Things to See and Do in Hope Quarter
Visit Liverpool Cathedral – the largest Anglican cathedral in the country, featuring the world's highest gothic arches.
Also, check out the striking Liverpool Metropolitan Cathedral (1967).
Stroll through the pretty Saint James Mount and Gardens…
… And end up at The Oratory, home to a collection 19th-century sculpture.
Check out The Hardmans' House – former home of eminent photographer Edward Chambré Hardman.
Catch a concert at the 1930s-era Liverpool Philharmonic…
… And go for dinner afterwards at The Philharmonic Dining Rooms – the most ornately decorated 19th-century public house in the UK (even the bathrooms are fancy)!
See a show at Everyman Theatre.
Try the pan-Asian cuisine at HoSt.
And wrap up your day with a drink at Ye Cracke – a 19th-century pub with connections to The Beatles.
5. RopeWalks – Where to Stay in Liverpool for Families
Formerly known for the rope-making industry in the 19th century, after which it is named, RopeWalks is now one of the most bustling parts of the city.
Here you can catch a music show, shop, and watch some street performers in a part of Liverpool where bohemian meets retail therapy. Not only one of the coolest places in Liverpool, this is also another place to stay in Liverpool for families.
Vintage, vinyl, bookshops as well as arts and crafts stores dot this cool area, but so do a number of music venues and clubs. A great choice for music-lovers, RopeWalks is also known for its multicultural landscape, especially the famous Chinatown.
A newly renovated apartment with four double bedrooms and a comfy double sofabed and a spacious living area with balcony and dining space; everything you need to make your self at home. The host even provides a dedicated work space for us digital nomads.
Located in the heart of the scenic and sought after Georgian Quarter, this Airbnb is a two bedroom converted coach house with plenty of space and style. If you and your family want to stay together during your Liverpool visit, look no further than this stunning home.
There's enough space for kids to play, while adults can enjoy a glass of wine on the comfy sofa. The neigborhood is very peaceful, yet still in walking distance to the city's best hotspots and attractions.
Conveniently located in the middle of the city, and within walking distance of great restaurants and museums, these apartments are ideal for those travelling with a family or a group as an alternative to some of the city's luxury hotels.
It's suitable for a weekend getaway or a week's holiday, the rooms come with a modern kitchen and lounge areas that separates the bedrooms. Staff are on-site to help with any queries and there's also a terrace for taking in the city's sites.
Things to See and Do in RopeWalks
Check out Chinatown, snap a photo of the Chinatown Arch and eat at Yuet Ben.
Visit St Luke's church, also known as St Luke's Bombed Out Church (you'll see why).
Promenade up and down Bold Street with its myriad quirky shops and cafes.
Try some authentic sushi at Miyage's.
Go for candlelit Tapas and Latin-inspired food at Alma De Cuba, housed in a former 18th-century church.
Catch a gig at Jacaranda or another music venue.
Drink and dance the night away at a multi-level club Heebie Jeebies.
Here's what people usually ask us about the areas of Liverpool and where to stay.
ALWAYS sort out your backpacker insurance before your trip. There's plenty to choose from in that department, but a good place to start is Safety Wing.
They offer month-to-month payments, no lock-in contracts, and require absolutely no itineraries: that's the exact kind of insurance long-term travellers and digital nomads need.
SafetyWing is cheap, easy, and admin-free: just sign up lickety-split so you can get back to it!
Click the button below to learn more about SafetyWing's setup or read our insider review for the full tasty scoop.
This industrial city has many distinct neighborhoods that truly add to it's character. Don't believe us? Let's start with these 14 awesome things to do in Liverpool.
We covered our favorite neighborhoods in Liverpool above, but if you're still not sure where to stay in Liverpool we recommend Sleep Eat Love as one of the best hostels in Liverpool.
Hotel Indigo Liverpool is an excellent hotel with a helpful staff and funky vibes. Plus, it's located close to great restaurants, museums, and shops!
Do you own an awesome hostel, hotel or apartment? Want to be featured in our list? Email [email protected] to find out how.
---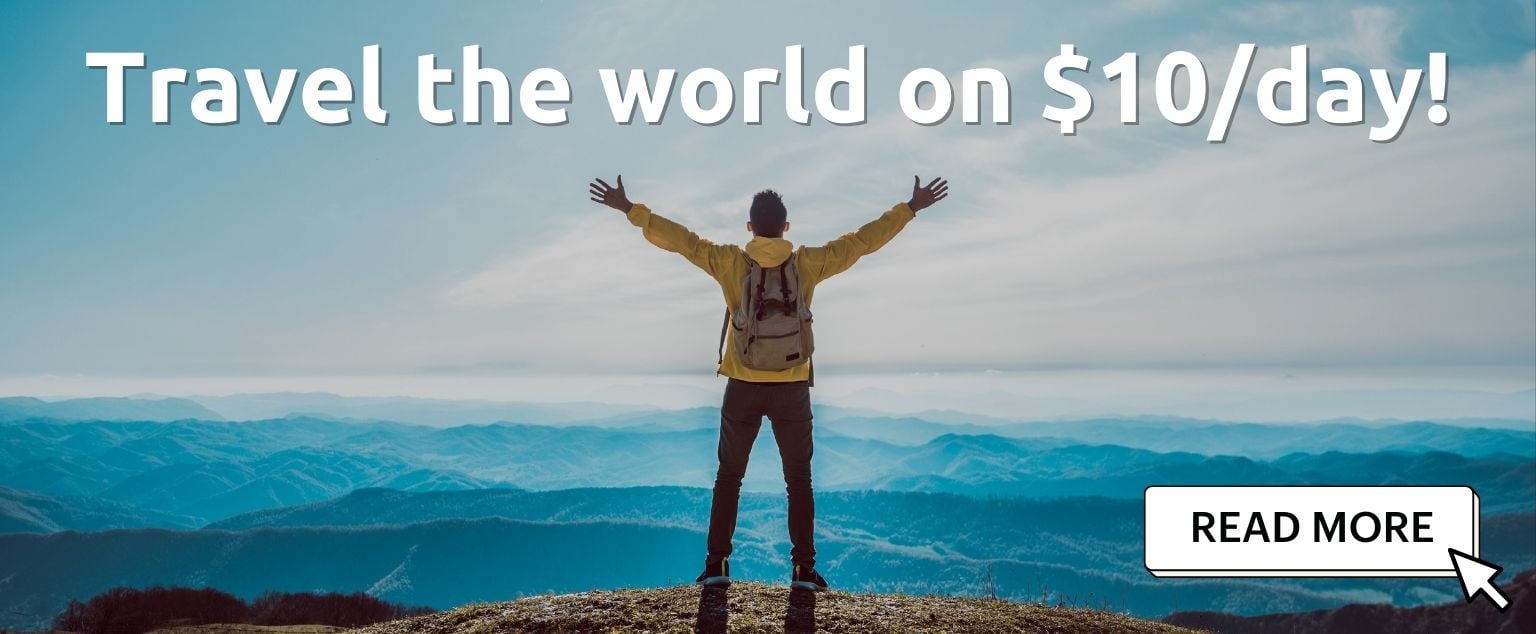 And for transparency's sake, please know that some of the links in our content are affiliate links. That means that if you book your accommodation, buy your gear, or sort your insurance through our link, we earn a small commission (at no extra cost to you). That said, we only link to the gear we trust and never recommend services we don't believe are up to scratch. Again, thank you!