Being ready for a black diamond isn't an easy task. Outdoors lovers spend years going through the motions and studying techniques before they drop into trails marked for experts only; you should expect the same development from the gear accompanying you on these harrowing missions.
Black Diamond focuses on producing high-quality climbing and skiing gear, spilling into alpine camping supplies now and then.
Naming your company after the most treacherous marks on the mountain is a bold statement, and it instantly invites further speculation by raising the stakes for their products.
Known initially as Chouinard Equipment, Black Diamond was born from the same hands as Patagonia. The company represented the technical climbing and skiing yang to Patagonia's more broad-reaching yin.
A backyard metalworking shed sets the stage for some of the finest climbing equipment of the time across the state of California. Slowly perfected over time and countless ascents, the company changed hands and rebranded many times to become the wildly popular niche specialist we'll introduce you to today.
Through all the growth and change, their M.O. never changed. It has served as a home for highly technical and affordable equipment made by mountaineers for mountaineers.
Like every significant company on the market, Black Diamond has a few more affordable models and products that cant hang on the mountaintop, but today we'll focus on identifying what peaks this mountain specialist can reach.
From climbing supplies to trekking poles, all the way through bivvy bags and heavy-duty mittens, we'll look at the best lines in Black Diamonds arsenal across the board.
Astro 300 Headlamp
> $
> Affordable headlamp
> Comes with the ability to adjust your brightness levels
Twilight Bivvy Bag
> $
> Can withstand winds up to 30 mph
> Genuine four-season certification
The Best Gear From Black Diamond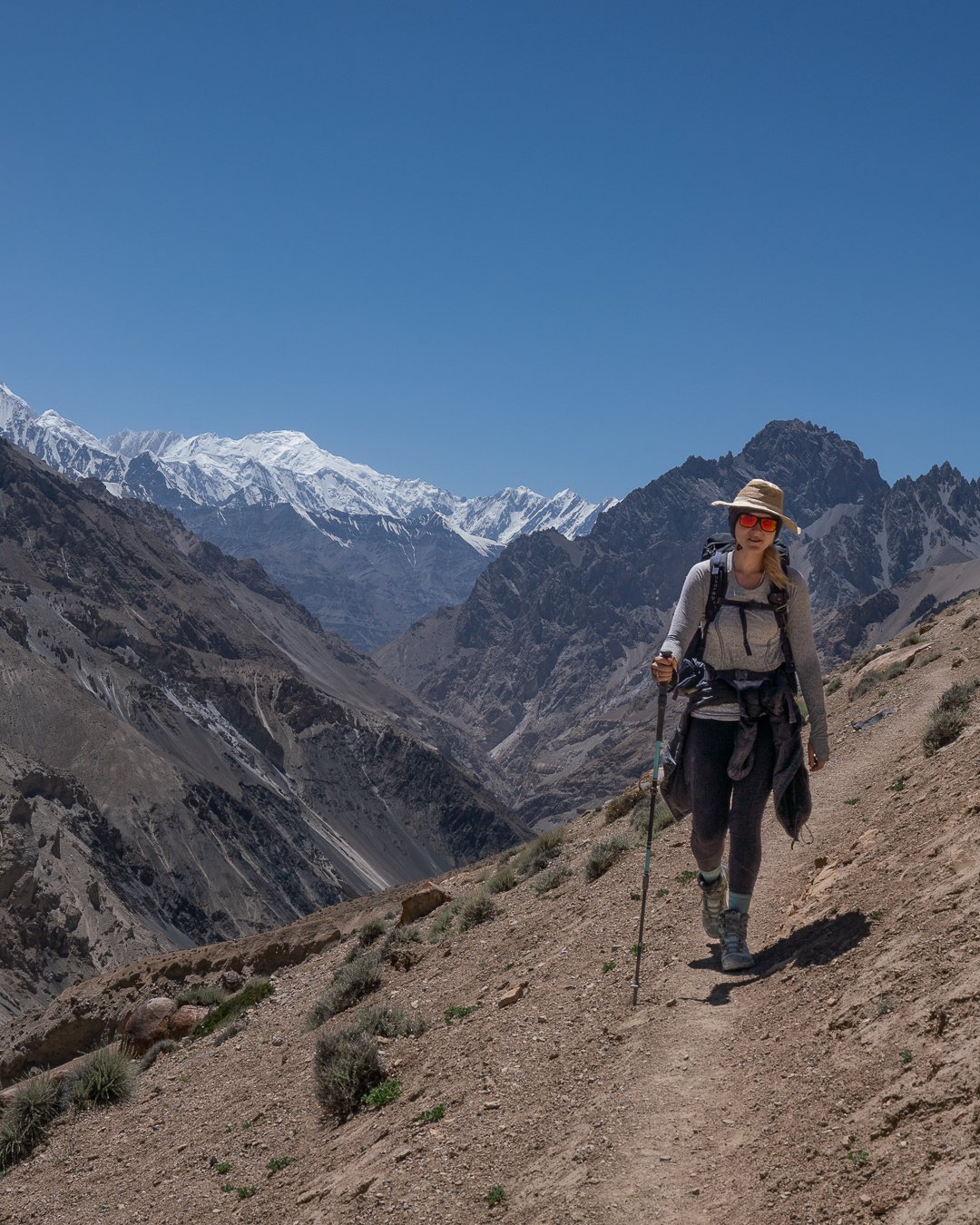 We've hand-selected a few of our favourite tools that haven't gone far from our sides in recent years. Whether you're gearing up for a high alpine adventure, low country boil, or casual backwoods cruise, Black Diamond has the right equipment for the job.
This wide-ranging product assortment will give you a better idea of the widely varying niches Black Diamond has its hands in.
Ladies & Gents, It's Time to Step Your GEAR Game Up. 😉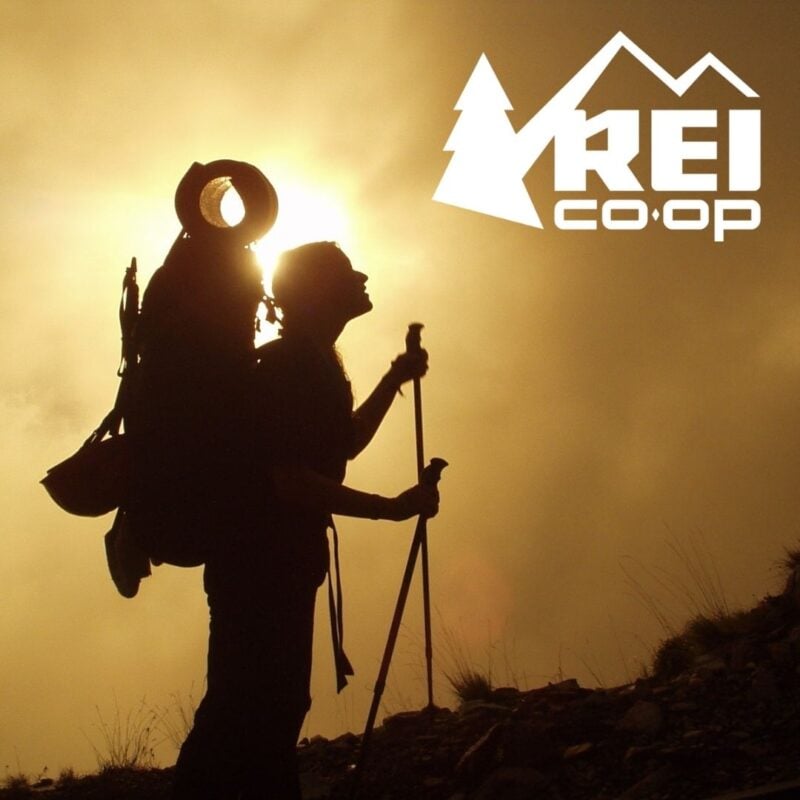 REI is one of America's biggest and most-loved outdoor gear retailers.
Now, for just $30, get a lifetime membership that entitles you to 10% OFF on most items, access to their trade-in scheme and discount rentals.
Join REI Today!
The Black Diamond camping brand has all sorts of headgear that keeps the lights on affordably. From high-end luminous options down to this affordable Astro 300, all of their headgear keeps the same quality in mind, making this cheap headlamp one of the most commonly used lamps on the market.
The Astro 300 is front and centre in the headlamp aisle from REIs to speciality climbing stores. Its simple design saves money while shining bright enough to support potty breaks under a starry sky. For less than $20, the Astro still comes with the ability to adjust your brightness levels.
This adjustability gives Black Diamond's affordable headlamp a key step up from most budget headlamps. Any white light can guide your way across the camp at night, but it's just as important to have a lower luminosity to move around the tent without blinding your mates.
Wake up, dingus; it snowed last night. For the day after mother nature is done dumping, this jacket is breathable enough to slip on and reach the mountain top before dawn and protective enough to charge downhill through flurries.
This hybrid serves as one of the lightest rain hardshell jackets on the market. This jacket has got backcountry skiing written all over it. With all sorts of surprising weather resistance on such a light jacket, you can confidently head into winter storms and winter wonderlands.
Going extreme distances requires extreme equipment. Just ask Joe Grant, who just got back from climbing 57 fourteeners in 31 days. Black Diamond made sure to talk to the ultra-runner and general mountain man every step of the way while designing these incredibly lightweight trekking poles.
The result is his signature trekking poles.
If it's fit for Joe, it's fit for anyone running, walking, or scrambling through serious mileage. The poles are light enough to keep stowed away until you need them the most. If you want extra flexibility, an available 'Z' model provides tent pole style folding into three compact pieces.
Even for Bivvys, the lightest shelter class possible, this bag is petite. You can throw it in any gear bag or pants pocket and have home in your pocket while you spend sunrise on the mountain.
At less than .30 Kilos, you might not expect much weather protection, but that's precisely where this bivvy excels. Thanks to Black Diamond's Nano Shield, this little green bag can withstand winds up to 30 mph and is just about the closest a bivvy can get to a genuine four-season certification. Sitting at the top of two important minimalist categories makes this bivvy bag an excellent addition to any closet.
You're bound to come across some mud on your way to glory, especially in sunny springtime. Whether you're sludging through April showers or skiing your way through the depth of winter, trudge onwards. These knee-high gaiters pack Gore-Tex protection and nylon seals through the knees and keep your extremities bone dry. These bad boys make the most out of wet weather.
Charging through the muck is a requirement for many adventures. These FrontPoints love colder mornings and higher altitudes thanks to a stiff, durable lower half that shields the legs against crampons and dirt, dust, snow, mud, and ice.

Do You Want to Travel FOREVER??
Pop your email in below to get a FREE copy of 'How to Travel the World on $10 a Day!'.
Built for the coldest days of the year, slip on these heavy-duty mittens and your hands will stay warm enough to sneak through one last run as they close up the lifts. You can't expect loads of agility from a mitten, but the reinforced leather layer across the thumb and main section of these mitts help you hold the line.
A completely waterproof insert can be removed for an incredibly lightweight grip or kept inside to feel all kinds of warmth. Combined, these mittens provide over 500 grams of insulated warmth technology that's fit for frozen summits. These are amongst the best mittens we have tried.
This technical headlamp brings plenty of high end features down to a middle-class price. The dirt and waterproof headlamp can light up the campsite and the dusty trail. Chase salamanders and make a splash at midnight without worrying about your equipment and take advantage of the three separate lenses to shine a perfect light on the occasion.
The lamp can survive 30 minutes underwater and is durable enough to be thrown in the bottom of any pack, just in case. If you catch yourself on the road after dark, you can cycle through loads of light patterns to make your presence known.
Full tilt and cushy cork details clean up the handlebars of National Park's favourite pair of trekking poles. These handy walkers keep things moving forward with a 15-degree angle to deliver maximum power. You can reach down and adjust your grip thanks to the low hanging foam that helps up hills.
The telescoper isn't one of the lightest or most compact poles on the planet. Instead, this powerhouse knows some days in the woods are all about cruising comfortably. The durability travels through the flicking locks through this trail ergo model's dirty details that make the poles ready for four-season hiking.
The women's black diamond ergo cork trail trekking poles have changed my trekking game for the better. After trying loads of cheap poles, I knew something was missing but wasn't quite sure what. These poles can truly endure any landscape and have thus far kept me from falling into a glacial crevasse and have helped me conquer some pretty gnarly uphills in the mountains of Pakistan.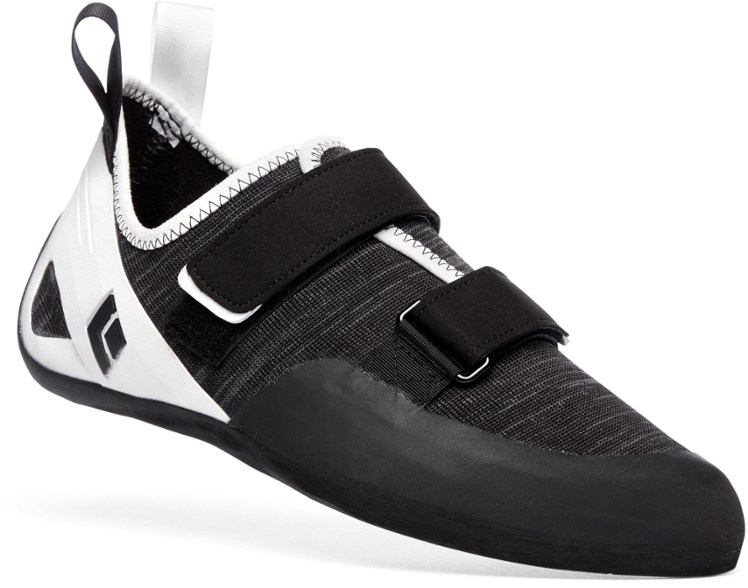 Let your life on the wall increase momentum with a pair of climbing shoes that will have you itching to get to the gym. Much like Sweden, Climbing shoes will always be tight; there's Norway around that. However, not all climbing shoes have to be too snug to wear while walking around the gym or crag. These climbing shoes relax a bit and provide a comfortable space on the ground and the wall.
An elastic outer edge and a pair of velcro straps lock you into place and slip off with ease. After a few months of climbing, your feet will mould these climbers into cinderella's shining slippers. The flexible materials take the shape of your foot and turn into a personalised fit.
Momentum can come off the wall and affect all corners of your life. These shoes with 100% vegan materials prove that sustainability can take you to high places.
The best present of all… is CONVENIENCE!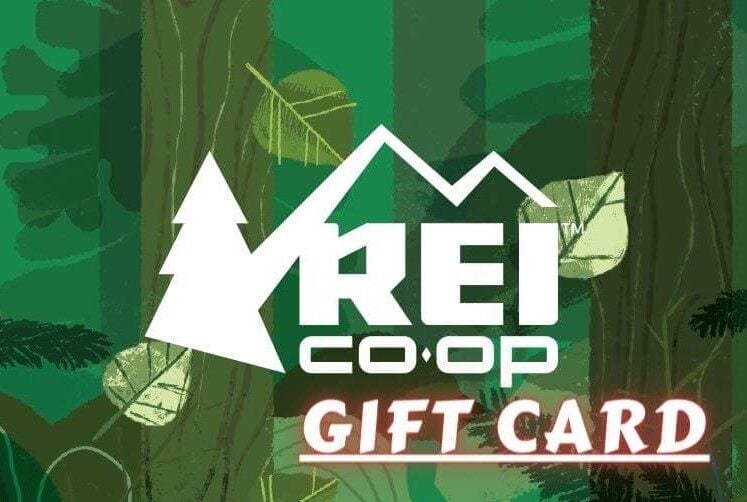 Now, you could spend a fat chunk of $$$ on the WRONG present for someone. Wrong size hiking boots, wrong fit backpack, wrong shape sleeping bag… As any adventurer will tell you, gear is a personal choice.
So give the adventurer in your life the gift of convenience: buy them an REI Co-op gift card! REI is The Broke Backpacker's retailer of choice for ALL things outdoors, and an REI gift card is the perfect present you can buy from them. And then you won't have to keep the receipt. 😉
Buy on REI!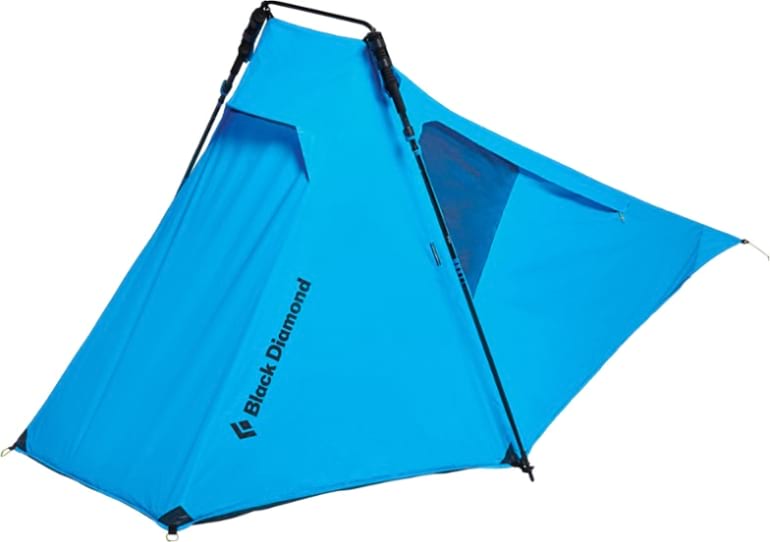 Delicately walking the line between a bivvy sack and full-on shelter, this tent is all about ultralight travel. The lightweight shelter pairs perfectly with Black Diamonds Distance Carbon Trekking Poles to create a stretchable sitting area and slumber specialist. Don't expect room for much more than adjusting the headlamp, but you will find it miles roomier than most other welterweight sleepers.
Look at it this way. For exactly 2.5 pounds, you can carry a pair of trekking poles and a flexible structure all in one. The protection and breathability both outperform your typical bivvy sack and make the high tech tent well worth a few extra ounces.

Our GREATEST Travel Secrets…
Pop your email here & get the original Broke Backpacker Bible for FREE.
Final Thoughts on the Best Black Diamond Gear
Everything Black Diamond touches helps you get outside. Whether you're planning some serious ascents, scheming ways to stay warm, or just looking for a few pieces to help around camp, you'll find a high-quality model waiting within.
The gear we selected is just a handful of Black Diamond's most successful products. All sorts of different models and niche all-stars are available online.
Any camping gear with the Black Diamond logo subtly slapped onto the outside carries with it the blessing of one of outdoor sports' original gear junkies. We've sat back and watched the company as they've grown and improved their lines along with the time and have finally seen enough.
Over 40 years and constant innovations have earned this company the reputation as one of climbing's most powerful brands – in fact they may even one of the best outdoor brands in the world today. Anyone who got their chops climbing understands the importance of gear performing when it counts.
Across the board, Black Diamond products exist to push you to the limits and help you reach new heights outside.
---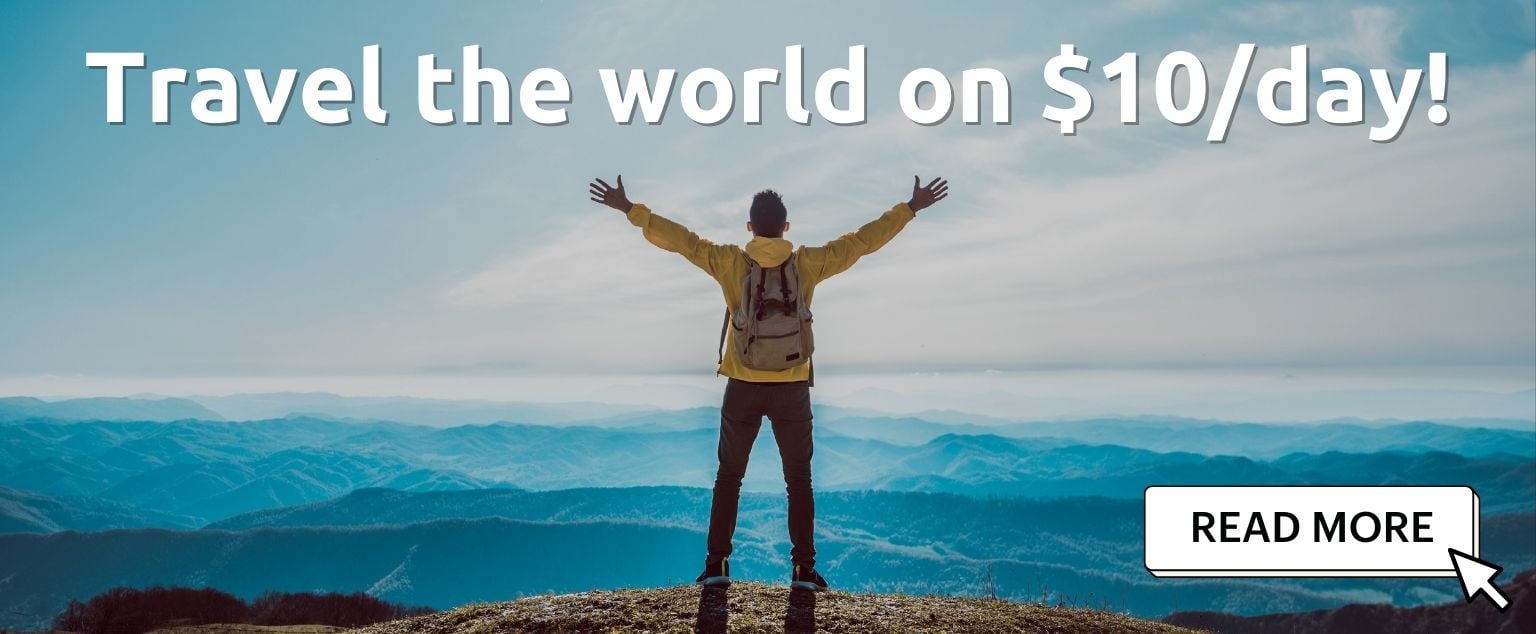 And for transparency's sake, please know that some of the links in our content are affiliate links. That means that if you book your accommodation, buy your gear, or sort your insurance through our link, we earn a small commission (at no extra cost to you). That said, we only link to the gear we trust and never recommend services we don't believe are up to scratch. Again, thank you!