For any hiking adventure, having a good pair of trekking poles is an absolute must. Sometimes though, having a full-size pair of trekking poles with you whilst traveling can be inconvenient if you are not using them every day.
Enter the collapsible Black Diamond Alpine FLZ trekking poles…
When it comes to making awesome collapsible trekking poles, Black Diamond is legendary. In fact, they are making some of the best travel-friendly quality trekking poles for serious hikers that money can buy. I'm in love.
Recently I got the chance to test a pair of Black Diamond Alpine FLZ trekking poles in the Pakistani Karakorum Range for six weeks… and man, do I have a lot to share…
This in-depth review will examine the Black Diamond Alpine FLZ trekking poles from top to bottom. Get a full performance breakdown of the Alpine FLZ trekking poles including specs, weight, packability, best uses, design, and competitor comparison.
By the end of the epic review, you will know whether the Black Diamond Alpine FLZ trekking poles are the right match for your own adventure/travel needs.
Word up – It seems that Black Diamond are currently not producing the Alpine FLZ trekking poles…
But worry not, they make several other great sets of trekking poles that you can check out here. If you are after a particular recommendation then we would go for the Pursuit FLZ.
Did you know that last year we tried, tested and reviewed a whole bunch of Black Diamond products and you can read all about that right here.
Weight: 552 g (1 lb 2 oz) / Size Medium
Sizing: Small: [95-110 cm] Medium: [105-125 cm] Large: [120-140 cm]
Shaft Material: Aluminum
Handle Grip: Cork
Best Use: Travel/4-season Trekking/Alpine
Locking Mechanism: External Lever Lock
Gender: Unisex
Ladies & Gents, It's Time to Step Your GEAR Game Up. 😉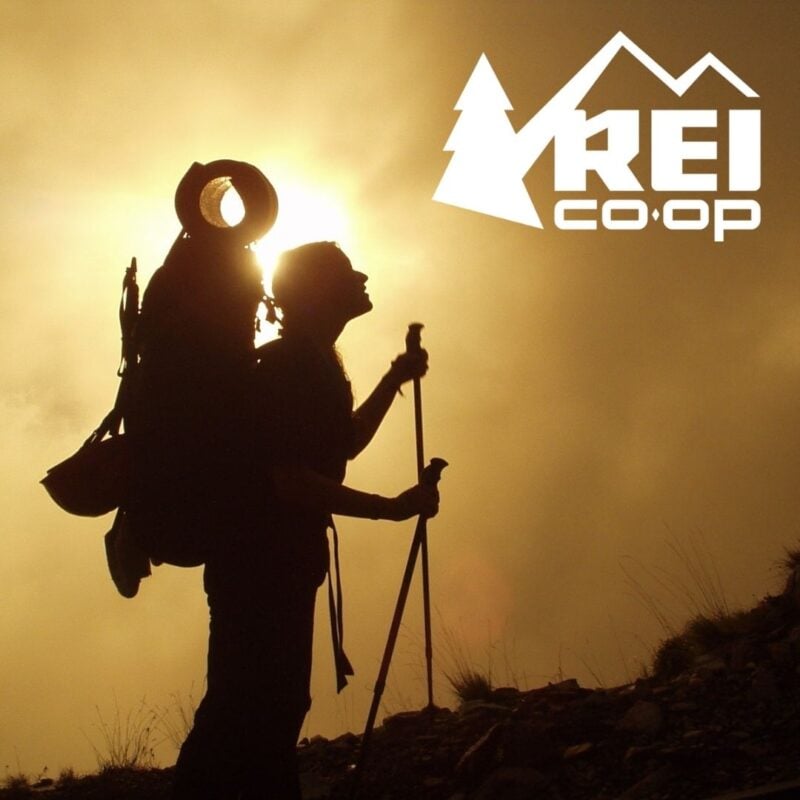 REI is one of America's biggest and most-loved outdoor gear retailers.
Now, for just $30, get a lifetime membership that entitles you to 10% OFF on most items, access to their trade-in scheme and discount rentals.
Join REI Today!
Black Diamond Alpine FLZ Trekking Poles Review: Performance Breakdown
To see how the Black Diamond Alpine FLZ trekking poles compare with my other favorite trekking poles, check out our review of the best trekking poles of 2018.
After hiking thousands of miles with fixed-shaft trekking poles in my hands over the years, I was kind of sceptical about using collapsible trekking poles for a variety of reasons. Questions would pop into my head like, are they durable? Are collapsible trekking poles complicated to use? Crucially, I wondered are they even reliable?
Well, that all changed once I had a chance to use some Black Diamond trekking poles!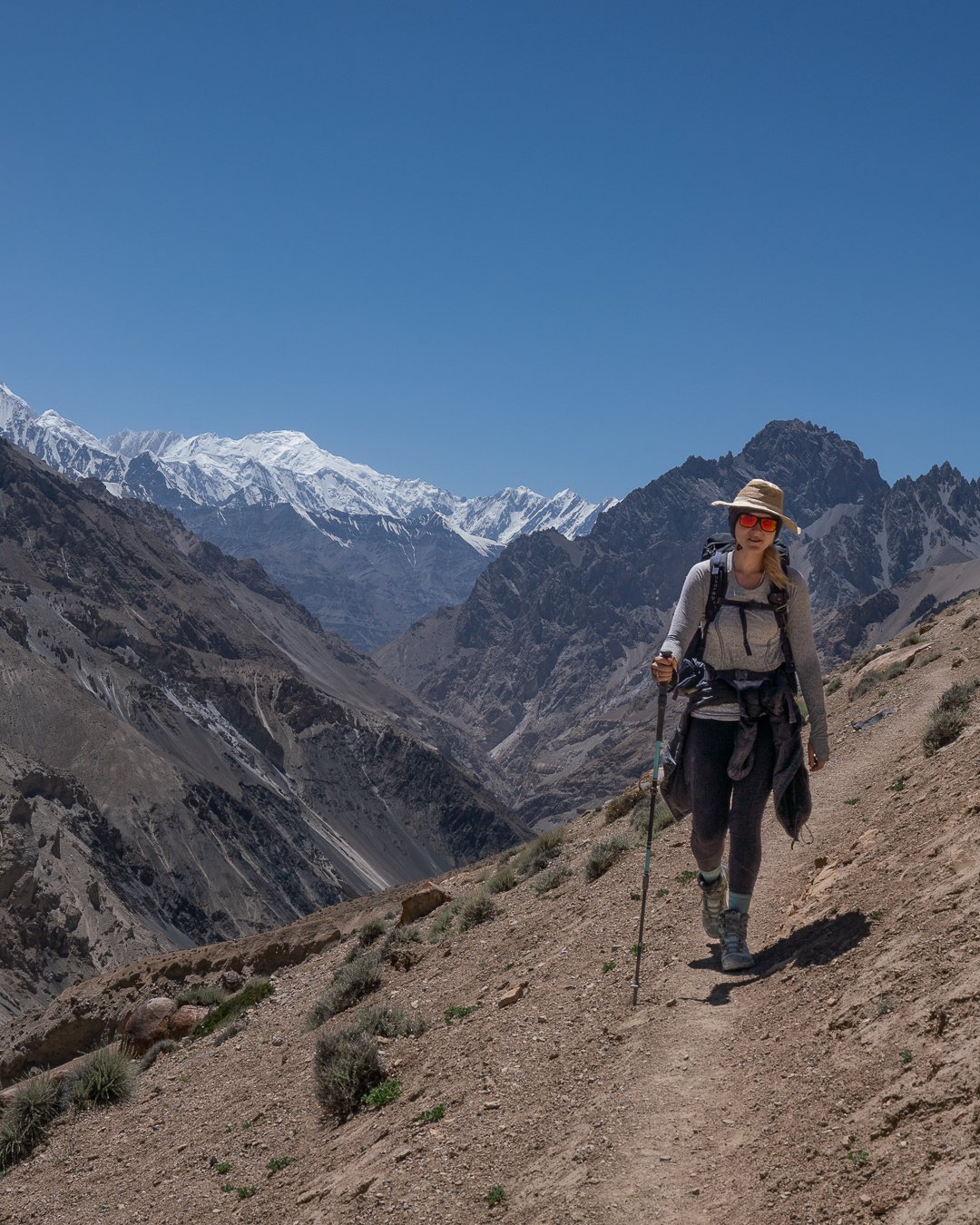 Then the day came when I was able to put a pair to the test in the field… one Black Diamond trekking pole in front of the other!
After weeks of hard use in the Pakistani Karakorum/Himalaya range, the Black Diamond Alpine FLZ model blew me away in terms of performance. I appreciated how easily and quickly they packed down when I traveling, and vice versa when I needed to break them out at a moment's notice. For backpackers on the go, the packability is truly a godsend!
The external lever lock system makes it easy to adjust them to the correct height. In terms of comfort, the cork hand grips felt awesome in my hands even after a ten hour day of hiking in difficult rocky high altitude alpine conditions. The Alpine FLZ poles are truly badass and I am excited for you to get to know them better!
Now that you have been introduced to the basics of what makes the Black Diamond Alpine FLZ trekking poles awesome, let's take a look at the poles in greater detail.
Black Diamond Alpine FLZ Trekking Poles Weight
At just over 225 grams each, I found the Alpine FLZ poles to have a good balance of weight-to-toughness ratio—which is very important to me.
Certainly, an aluminium trekking pole will never be as light as a carbon fiber model (carbon poles can be about 50-100 grams lighter per pole), but the difference in weight is honestly not big enough to be a deciding factor, at least for me.
When you are trekking all day long with poles in hand you are constantly using your arm muscles. A heavy trekking pole will certainly be felt by the end of the day. With every movement on the trail, your arms are absorbing the weight, so you want trekking poles that you can carry all day and don't produce excessive arm fatigue.
The Black Diamond Alpine FLZ trekking poles accompanied me on a variety of different long treks in Pakistan. Through alpine, glacier/boulder fields, steep descents, and to camp 1 at Nanga Parbat (4,400 meters)— the weight of the Alpine FLZ poles always felt perfect for me. My arms felt as if I had done nothing with them at the end of each hiking day.
For extreme ultralight fanatics, the Black Diamond Carbon Z trekking poles might be more to your fancy only if you are counting grams. For all other purposes, the Alpine FLZ offer up high performance in a lightweight package that is hard to match in other models.
The point is, Black Diamond poles are good, whichever model you get! Whether that be the fancy and expensive Black Diamond distance carbon FLZ trekking poles or the more budget-friendly Alpine FLZ.
Black Diamond Alpine FLZ Trekking Poles Sizing and Adjustability
With most collapsible trekking pole models, there is no adjustability (fixed length) once the trekking poles are locked into position. This can be a HUGE disadvantage if you are hiking in a variety of different terrain. Many people like to shorten the length of their trekking poles whilst making pushes up steep ascents.
A one-size-fits-all trekking pole obviously completely cancels out your ability to adjust them to a custom length.
Even with the Alpine FLZ's brother, the Black Diamond Carbon Z, there is no adjustment option.
I really appreciate that the Alpine FlZ trekking poles come in three sizes, each with a range of adjustability. Believe me, adjustability is goooood.
I am 5'10, 170 pounds and the size medium Black Diamond pole is perfect for me. The adjustability range for the size medium is 105-125 cm in length once the pole is extended.
If you want collapsible lightweight trekking poles and the ability to adjust your trekking poles' length is important to you, the Black Diamond Alpine FLZ trekking poles are an excellent choice.
Alpine FLZ Hand Grips and Comfort
Cork grips are the gold standard for most hikers across the trekking world. Cork material is light, soft, moisture-wicking, and shock-absorbing.
The Alpine FLZ trekking poles feature natural cork grip handles with dual-density tops and breathable, moisture-wicking straps. I love the feel of the Black Diamond cork grips.
One thing you should know: trekking pole straps are very important. After using many different sets of trekking poles over the years, I have been put off by poor strap design/feel.
Straps made with cheap material can be rough and offer up no padding, and padding is crucial to keep your wrists and hands happy. Nonslip, EVA foam, mini-grip extensions let you choke up on steep climbs and summit attempts, comfortably.
You will use your grips in tandem with the straps all day to hold your poles and support your body weight. If the straps are chaffing/irritating your hands—well—they are shit.
I found the Black Diamond Alpine FLZ trekking poles to be some of the most comfortable trekking poles I have ever used in terms of grip and strap padding.
My one and only complaint about the cork grips is that after only a month of use, I already noticed wear and tear with the cork. Small chunks of the cork started flaking off and will only get worse I presume. The damage is clearly my fault as I am quite abusive with my trekking poles on the trail. They might have just rubbed up against a sharp rock during a trail break.
That said, the cork grips are still completely functional. I offer this honesty up as a lesson for you to treat your Alpine FLZ poles with more care and respect than I did!
Hurray for Packability!
Traveling with trekking poles can be hard, and well, irritating. If you are jumping from hostel to hostel, taking buses, hitchhiking, etc, attaching trekking poles to your backpack becomes a daily annoyance.
Unless you are traveling with a large 58 liter+ backpack, normal trekking poles probably won't fit inside your pack. Even with a large backpack, it can be awkward to fit trekking poles in and amongst your other gear.
One of the greatest benefits I experienced while traveling with the Black Diamond Alpine FLZ poles is that they collapse down small enough to fit into my 18-liter daypack! They can go from being stowed away in my bag to in my hands on the trail in less than 1 minute. I am a big fan of that and though it might seem insignificant, this is a major bonus point for the Alpine FLZ trekking poles.
Let's be honest: we are not trekking 100% of the time on any given backpacking trip. When you are living out of a backpack, the ability to stash quality, collapsible trekking poles and hit the road makes a world of difference.
One improvement Black Diamond could make, however, is how the collapsed pole stays locked into itself. Basically, the two collapsed pole shafts click into a basket where there are grooves to hold them in place for storage. I found that the shafts did not always stay in place within the basket grooves and would pop out from time to time. Not a deal breaker, just a mild nuisance.
Luckily though, the Alpine FLZ poles come with small Velcro straps to hold everything in place.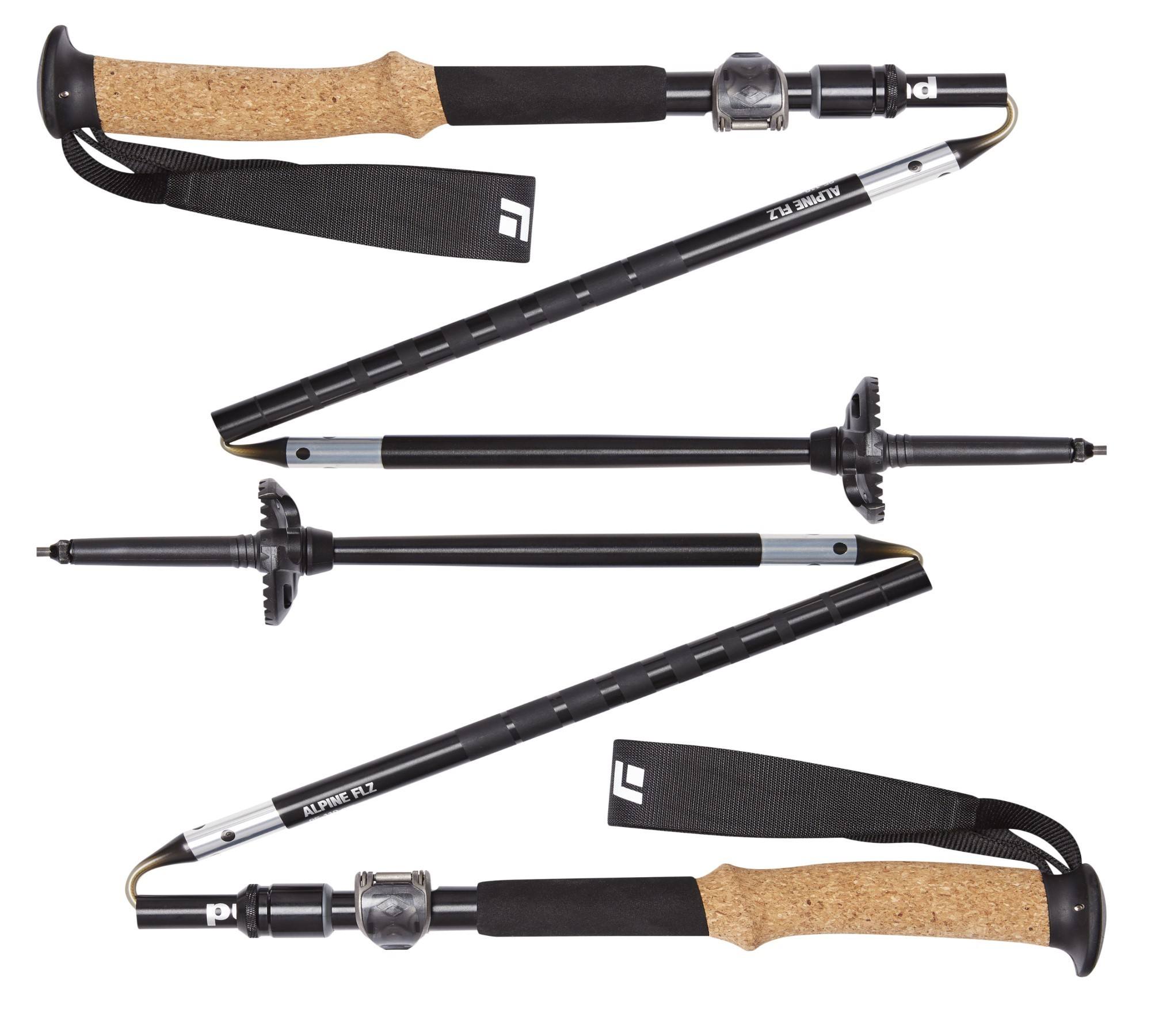 Durability: Are the Black Diamond Alpine FLZ Trekking Poles Tough and Reliable?
Hell yes they are. Apart from the issue of the cork grips flaking a bit, the Alpine FLZ poles took a beating in the mountains of Pakistan and held up just fine. In fact, they exceeded my expectations.
I am a firm believer in aluminum trekking poles for several reasons. The main reason is that aluminum can take pretty hard impacts and still not break. Aluminum dents instead of shattering (which carbon fiber can do).
It is important to note that the strength of the shaft junctions is also reinforced, which increases the strength of the Black Diamond Alpine FLZ trekking pole.
The folks at Black Diamond really took the time in the engineering process to ensure that the Alpine FLZ poles could take a beating and last for years of use.
Carbon fiber trekking poles may be all the rage, but they can never match the toughness of well-constructed aluminum models.
The Alpine FLZ poles were designed to bear heavy loads in the mountains. If you are on an extended multi-day backpacking trip and carrying all of the associated gear, these trekking poles offer a sturdy support system, so that your knees and hips do not feel the full load. Awesome and essential.
The Black Diamond Alpine FLZ Lever Lock System
The Black Diamond Alpine FLZ trekking poles are each equipped with a three-section foldable shaft with a speed cone deployment and FlickLock adjustability. That translates to having a base (lower section), the middle section (where the speed cone is), and the adjustable top section/lever lock.
The speed cone is a spring-loaded device with a bevel that slides upwards and locks the middle section into place; whereas, the Flicklock lever is exactly what it sounds like. It is a tough, metal locking mechanism that easily opens and closes as needed exactly where you want your adjustment (pole length) to be.
On other trekking pole models, lever locks can be cheap, plastic pieces prone to breaking. After many weeks of use on an almost daily basis, the lever lock performed as well as it did on day one.
As smoothly as the speed cone and the lever lock engage, the same process (in reverse) collapses the poles again.
I am thankful that twist-lock trekking poles are no longer the standard. The lever lock system is so fast and easy to use that you'll never spend more than a few seconds tweaking your shaft length.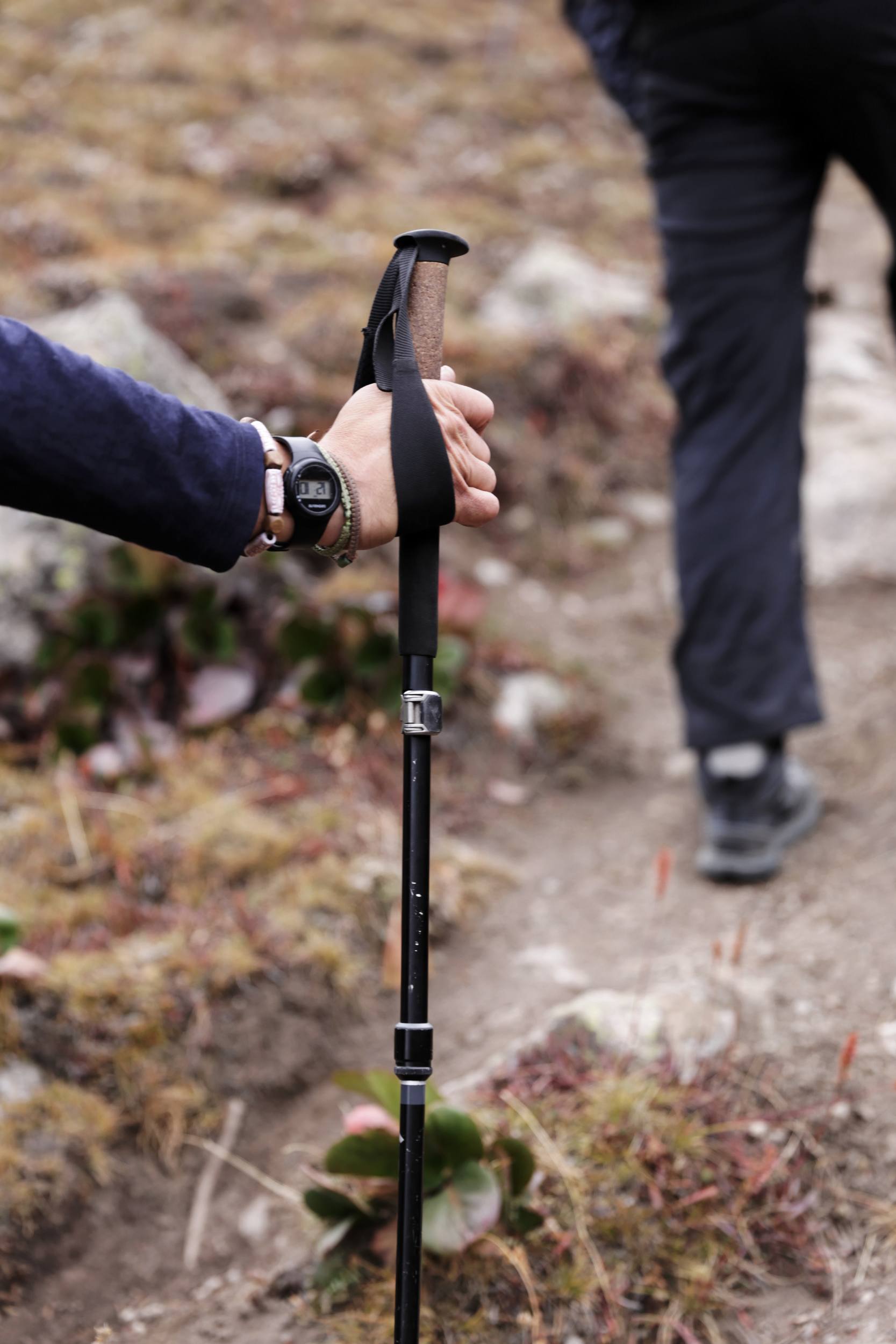 Alpine FLZ Winter Trekking and Snow Baskets
The Black Diamond Alpine FLZ trekking poles come with two different baskets. The 60 mm standard trekking basket, and special compacting snow baskets.
Under most conditions, the standard trekking baskets are the obvious and practical choice. That said when winter rolls around and you want to go for some powdery hikes, changing over to the snow baskets is mandatory. Thankfully each Black Diamond FLZ trekking pole allows for both options.
I should note that not all Black Diamond trekking poles are compatible with both standard and snow baskets. A cheaper (and very popular) model, the Black Diamond Distance Z trekking poles, for example, cannot be used with snow baskets attached.
If winter trekking and snow-related activities are not on your radar you might not care about the snow basket feature. I feel like it is good to have the option though. You never know when you will be trekking through powder on the Anna Purna circuit in Nepal…
Pay for the Pleasure: Black Diamond Alpine FLZ Price
Quick Answer: $159.95
At $159.95, the Alpine FLZ poles are neither the most expensive nor the cheapest trekking poles out there.
I agree that $159.95 is a bit pricey for a few bits of metal, screws, and cork, but hey, quality gear just costs money these days. I always think of my gear purchases as an investment. I never buy shitty gear that will quit on me a month after I buy it.
Once you get into the realm of carbon fiber trekking poles, the price is easily higher than $159.95, and truth be told, the poles won't likely last as long as the Alpine FlZ poles.
What you are really paying for here is the ability to adjust the trekking poles. So many collapsible trekking poles out there are non-adjustable and cost just as much or more.
For the combination of toughness, adjustability, packability, and overall performance, the Black Diamond Alpine FLZ trekking poles' $159.95 price point is justified.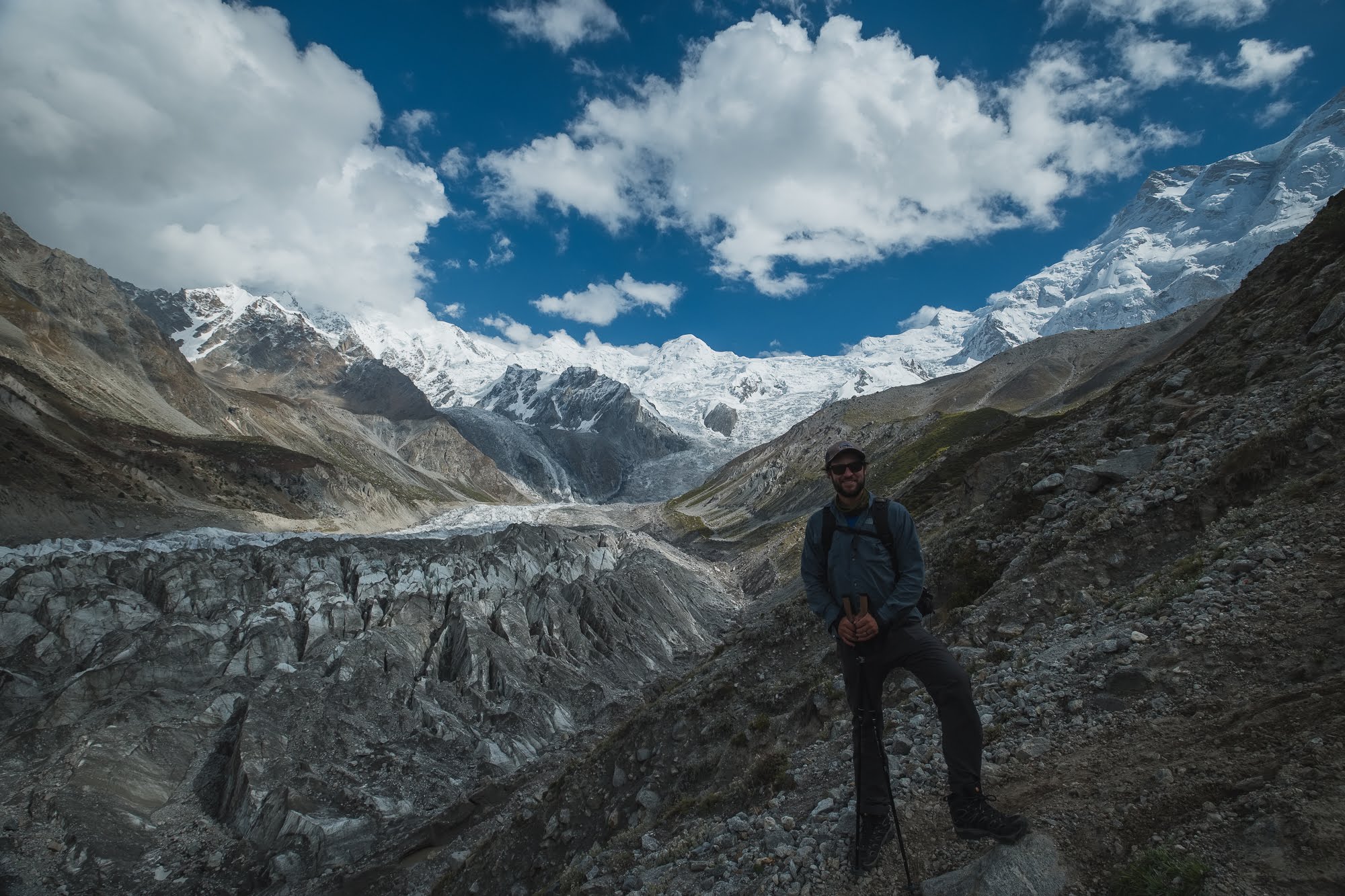 Black Diamond Alpine FLZ vs the World: Competitor Comparison
When considering a trekking pole purchase, you'll need to ask yourself what features are important to you.
One must consider factors like the difference between ultralight vs lightweight, materials used, 4-season use, adjustability, price, toughness, and quality. The best trekking poles for you may not be for the next backpacker. C'est la vie.
Below is a table showing a few competitors of the Black Diamond Alpine FLZ trekking poles. Remember in the outdoor gear world, even within the same brand, not all pieces of gear are created equal, and typically you get what you pay for (but not always!). The key is figuring out what your needs are so that you can make an informed decision.
In the end, what you should be on the lookout for as a backpacker is a pair of trekking poles that are versatile, durable, kick ass in the mountains/jungle/desert, and easy to travel with.
Looking for other options? Check out the Montem Ultra Strong Trekking Poles instead.

Our GREATEST Travel Secrets…
Pop your email here & get the original Broke Backpacker Bible for FREE.
Final Thoughts on Black Diamond Alpine FLZ Trekking Poles
Well, there you have it my fellow mountain addicts. You have made it to the final act of my Black Diamond Alpine FLZ review.
You are now armed to the teeth with everything you need to know regarding the Black Diamond Alpine FLZ trekking poles.
Finding the right trekking poles isn't easy. There are a million and one choices out there. Fact is, there are some fantastic models out there and plenty of shit ones to sift through too.
The Black Diamond Alpine FLZ trekking poles are a top pick for backpackers, who are serious about hiking into the mountains on their travels.
You can buy the Alpine FLZ poles with confidence, knowing you will have the best of both worlds: an awesome pair of trekking poles designed to go into battle with you in tough mountainous terrain, and poles that travel conveniently inside of your backpack without hassle or annoyance.
From the Rockies to the Alps to Patagonia to the Karakorum of Pakistan, wherever your adventures take you, the Black Diamond Alpine FLZ trekking poles are the perfect companion for serious adventurers and backpackers.
What is our final score for the Black Diamond Alpine FLZ Trekking Poles? We give it a rating of 4.3 out 5 stars!

Enjoy the hell out of your time in the mountains with these bad boys! See y'all down the trail…
*Author's Note: Special thanks to my good mate Will de Villiers for contributing his photography talents to this article. In addition to being a badass photographer, Will is also an incredible London-based artist. Check out some of Will's amazing artwork here @willdevilliersillustration.
---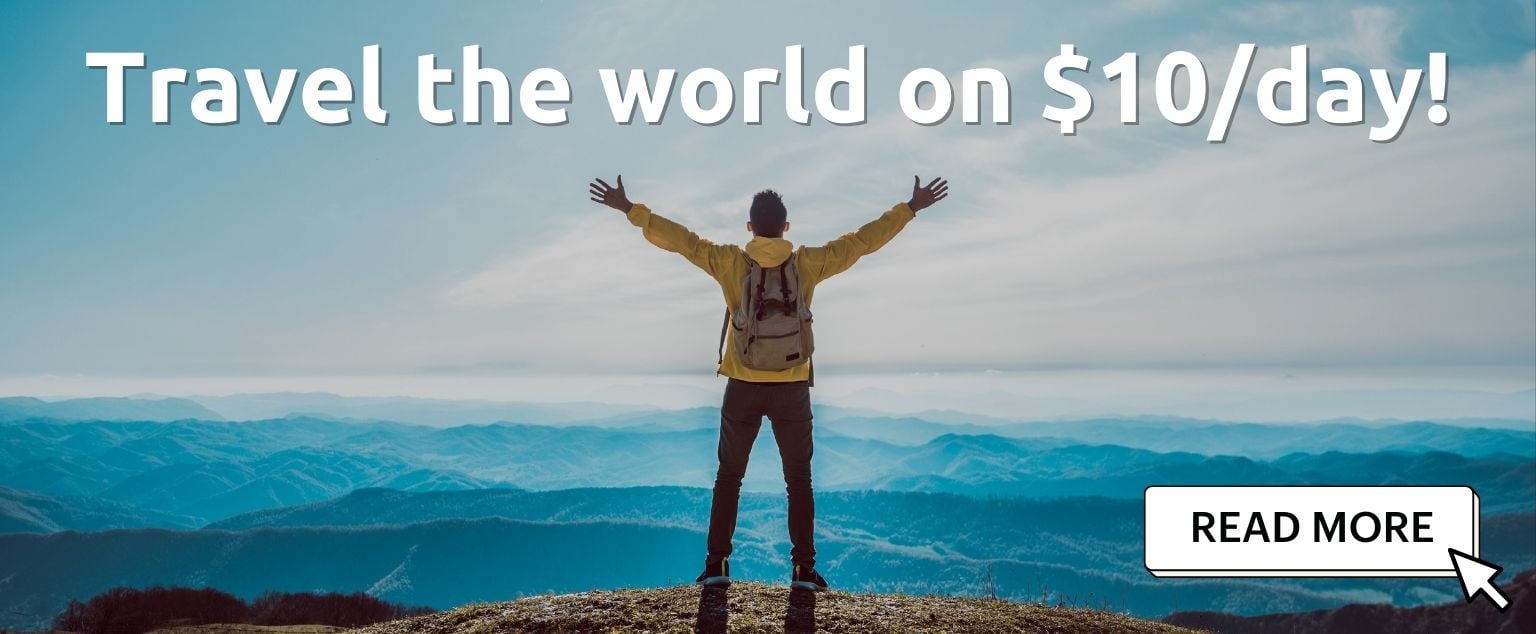 And for transparency's sake, please know that some of the links in our content are affiliate links. That means that if you book your accommodation, buy your gear, or sort your insurance through our link, we earn a small commission (at no extra cost to you). That said, we only link to the gear we trust and never recommend services we don't believe are up to scratch. Again, thank you!