Famous for its breathtaking natural landscape and scenery, New Hampshire is a haven for those who love the outdoors and are looking for an adventurous vacation.
Large areas of the state are covered with stunning lakes, rivers, mountains, and forests. It's no wonder that New Hampshire is also known as the "White Mountain State" and "Switzerland of America". There is an active hiking community and plenty of opportunities for winter skiing and summer water sports.
New Hampshire is largely drive-able, and it's best that you explore places by car. The different towns are all nestled amongst scenic national parks and forestry. Lincoln is a gorgeous ski town with the popular Loon Mountain and Cannon Mountain. Conway is a small town near the White Mountains and the National Forest, perfect for a rustic getaway, while Jackson is oozing with natural beauty.
Exploring all these places is surely more exciting when you have the perfect accommodation to stay in. When you're always surrounded by the great outdoors, a bleak hotel room just won't cut it. That's why I always recommend stating in a cabin in New Hampshire.
Cabins allow you to connect with nature, switch off from the outside world, and also enjoy some cosy nights in.
If that all sounds appealing to you, then you're in luck. In this guide, I've listed the top cabins in New Hampshire for any type of traveler or budget. So, let's get to it…
In a Hurry? Here's Where to Stay in New Hampshire for One Night
FIRST TIME IN NEW HAMPSHIRE
Quiet Cabin at the gateway to White Mountain
Looking for a time out from your hectic life where you can just relax and think about nothing? This quaint and cosy cabin is the perfect place to spend your time away from home. Enjoy the fantastic views of the area and relax, or venture out for hiking, snowshoeing, and skiing opportunities.
NEARBY ATTRACTIONS:
Polar Caves
Loon Mountain
Franconia North
Is this amazing New Hampshire Cabin booked for your dates? We've got your back with our other favorite properties below!

Unlock Our GREATEST Travel Secrets!
Sign up for our newsletter and get the best travel tips delivered right to your inbox.
Staying in a Cabin in New Hampshire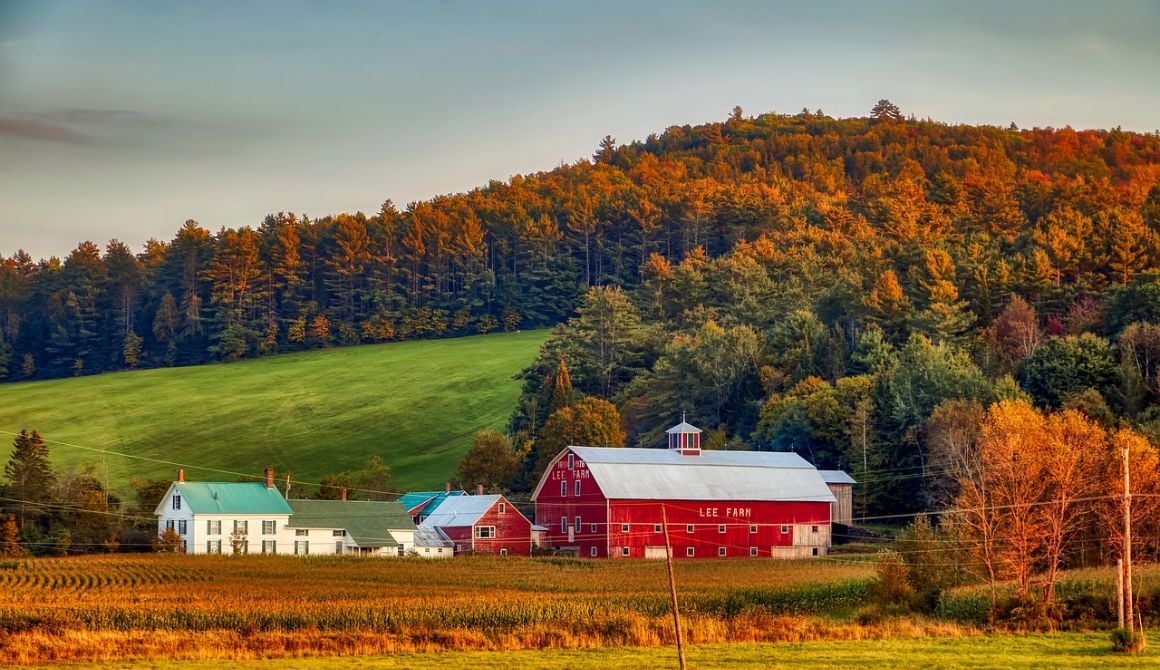 New Hampshire ranks among the top 5 of the natural areas in the United States, and staying in a cabin is the coolest way to make the most of it! You can be sure of a peaceful and calm setting amongst nature, most often close to some awesome outdoor recreation like hiking trails or lakes.
While traveling around in New Hampshire, it's always a good idea to have your own vehicle. Since most cabins are set on dirt roads or rugged landscapes, 4WDs or sturdy vehicles are your best bet to move around. Cabins in these settings always have parking facilities and it's also easier to access nearby city attractions or to pick up supplies.
Cabins are also all yours to enjoy unless you're booking a bed and breakfast in New Hampshire. Whether you're travelling solo, or with your partner or family or friends, there's a nice cosy cabin to suit any number of people. You just have to pick a cool location and check out if it's big or small enough for your party!
So be ready to stargaze in the night, or sip your morning coffee over beautiful views of the lake or mountains, marking each moment into unforgettable memories.
What to Look for in a Cabin
Location and size are the most important factors to consider when picking out a cabin in New Hampshire. There are plenty of options around the state for a quiet getaway or a fun family vacation. You'll always have the city nearby, but you'll want to see if you prefer the lakeside or the mountains, for example.
Cabins mostly provide modern amenities such as heating or air con, hot showers, sizeable living spaces and fully equipped kitchens. If you don't want to be completely off the grid, do check if Wi-Fi is offered. And also read guest reviews to see what the cell service is like.
Because cabins tend to be more remote, you will need to check whether the road is accessible without a 4×4 and that parking is available. Usually, parking is really common, perfect for anyone on a New England road trip.
Depending on what kind of retreat you want, you can find cabins that have basic amenities or find luxury properties with hot tubs and the like. Whichever amenities you choose, rest assured that cabins will give the utmost privacy and serenity to your vacation.
The ideal place to start your search for the perfect cabin is from Airbnb or Booking.com, where you can have a great range of places to choose from that suit your preferences. But because that takes so much time and energy, we've saved you the time and listed some great options for you here.
OVERALL BEST VALUE CABIN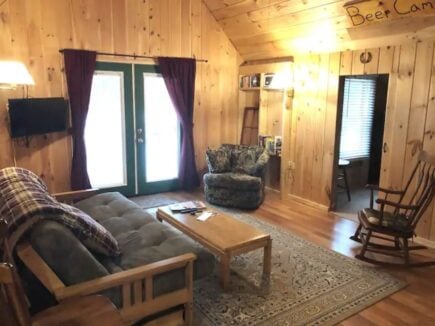 OVERALL BEST VALUE CABIN
Quiet Cabin at the gateway to White Mountain
> $$
> 2 Guests
> Indoor fireplace
> Fully equipped kitchen
BEST BUDGET CABIN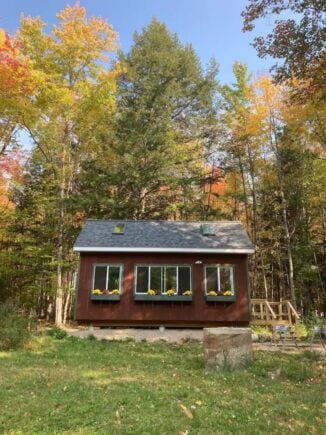 BEST BUDGET CABIN
A Peaceful Retreat
> $$
> 4 Guests
> Full kitchen
> Semi off-grid
BEST CABIN FOR SOLO / BACKPACKER
BEST CABIN FOR SOLO / BACKPACKER
Cosy Cabin by the River
> $$
> 2 Guests
> Fire Pit
> Wi-Fi & cellular service
BEST CABIN FOR COUPLES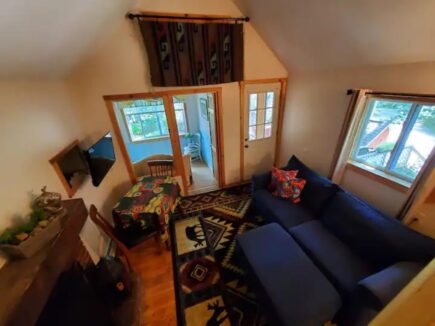 BEST CABIN FOR COUPLES
Lovely Couples Retreat
> $$$
> 2 Guests
> Indoor fireplace
> Wi-Fi and TV
BEST CABIN FOR A ROMANTIC GETAWAY
BEST CABIN FOR A ROMANTIC GETAWAY
Lakefront Cabin
> $$
> 2 Guests
> Lake and mountain views
> Bathtub
BEST CABIN FOR A GROUP OF FRIENDS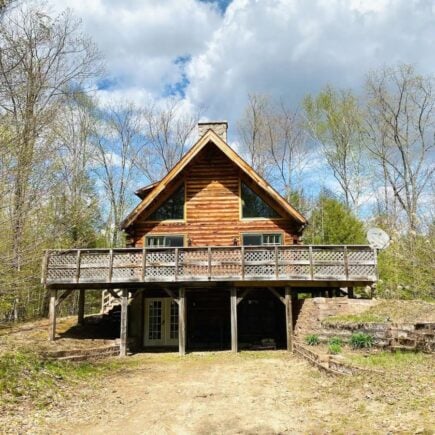 BEST CABIN FOR A GROUP OF FRIENDS
Enchanting Cabin in the Woods
> $$$
> 6 Guests
> Backyard
> Wi-Fi
BEST CABIN FOR A WEEKEND GETAWAY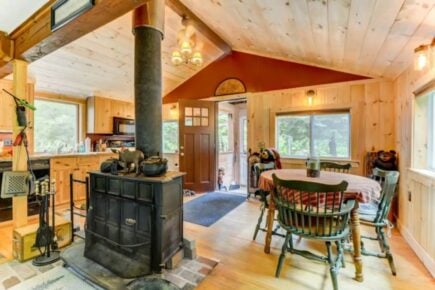 BEST CABIN FOR A WEEKEND GETAWAY
Rustic Cabin w/ Fireplace
> $$
> 4 Guests
> Wi-Fi
> No smoking
12 Best Cabins In New Hampshire
Now that you know what to expect from cabins in New Hampshire, it's time to take a look at the best of the best!
$$
2 Guests
Indoor fireplace
Fully equipped kitchen
Quaint and cosy, this cabin is perfectly located in Wentworth where you'll be away from the hustle and bustle of the city and near the gateway to White Mountain. Enjoy the fantastic views of the area and relax with all the amenities you'd have at your own home!
Turn on the gas fireplace and watch a movie, or have a hot cup of coffee on the patio. The cabin also has facilities for outdoor dining and BBQ.
This cabin is very conveniently placed within several hiking, snowshoeing, and skiing opportunities. As it is located on a hill with a dirt road passage, be sure your vehicle is well-equipped to handle the challenging driving conditions.
Best Budget Cabin in New Hampshire – Peaceful Retreat
$$
4 Guests
Full kitchen
Semi off-grid
If you're looking at your pockets when planning a getaway to New Hampshire, check out this cute and budget-friendly cabin in Deering. Located in a country setting, the cabin is part of a small farm overlooking an open field with beautiful views. So grab your family or friends and hit the road for a great mini-vacation!
Enjoy this peaceful retreat with all the fun outdoor activities you can think of. You'll have hiking, kayaking, skiing, trout fishing, and ice skating close by.
And when you're ready to call it a day, you'll come back home to this cute and comfy cabin. With several amenities such as a full kitchen, fireplace, composting toilet, hot shower, and comfy beds, you will have a great experience at an economical cost.
Best Cabin for Backpackers in New Hampshire – Cabin by the River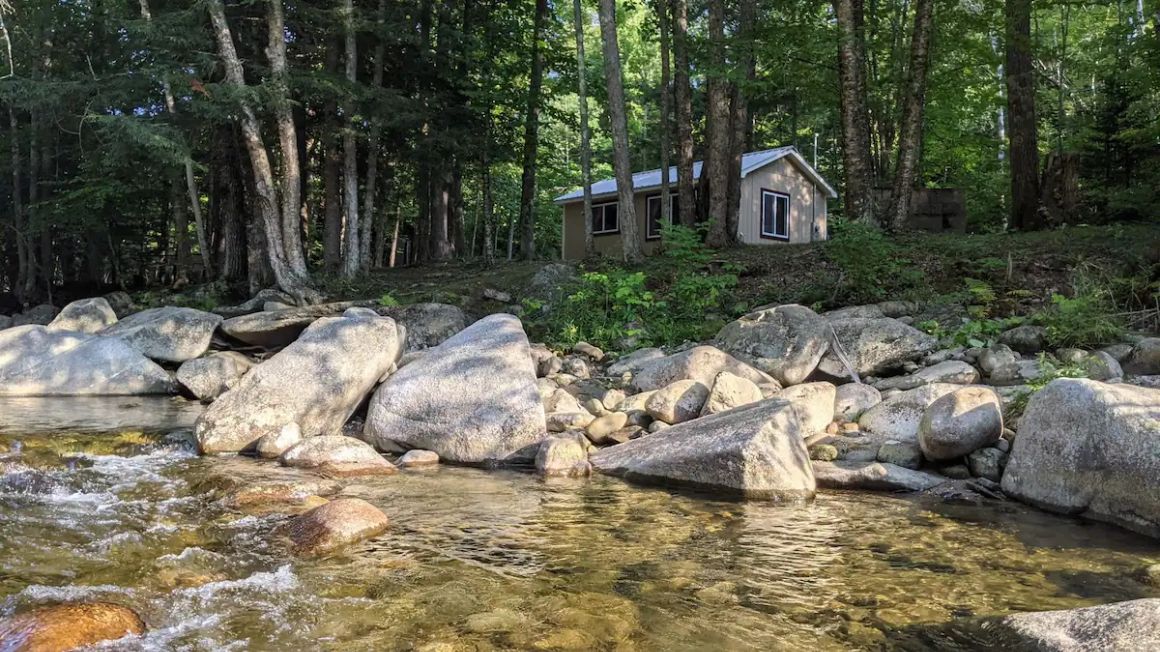 $$
2 Guests
Fire Pit
Wi-Fi & cellular service
Waking up (or falling asleep) to the soothing sounds of a rushing river in a woody pine cabin – now that's an experience I'd like on my solo trip!
With stunning views all around, this cabin is camped on the Wild Ammonoosuc River in the White Mountains. Your adventurous side will thank you for choosing this cosy place to be close to nature and to indulge in activities like gold panning, swimming, and tubing.
Perfect for solo travellers and backpackers this cabin has a single room with a fully equipped kitchenette, a dining area, and plenty of windows to enjoy the fresh mountain air and river views. You'll have outdoor dining and cooking facilities as well, and a nice hammock to just lounge in as you relax.
You'll not be too far away from civilization, as there are Wi-Fi and cellular phone facilities available.
Best Cabin in New Hampshire for Couples – Stunning Retreat
$$$
2 Guests
Indoor fireplace
Wi-Fi and TV
Escape the city with your special plus-one to this lovely cabin for two. Perfect for any season and offering lots of fun experiences, this cabin in Campton is your ideal go-to for a sweet couple's retreat.
Walk down to the river nearby, with great views of a covered bridge, or walk along the woods, or even make a short drive to the Lakes Region or Mountains Region – whatever you do, you can be sure of some fun times ahead!
This cabin is as cosy as a mountain lodge and with all the amenities. You'll have a kitchen, a nice comfy bed, a bath, TV, and WiFi. The grassy outdoor area has a fire pit and is good for a BBQ, too.
Is This the Best Travel Pack EVER???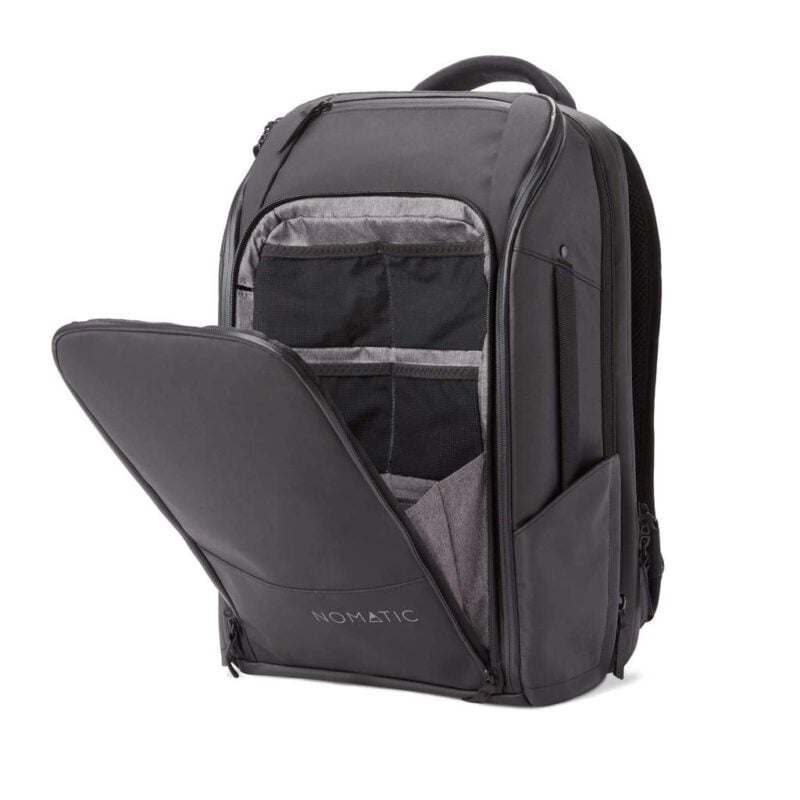 Best Cabin for a Romantic Getaway – Lakefront Cabin
$$
2 Guests
Lake and mountain views
Bathtub
Go on a super romantic getaway with your partner to this charming cabin in Weare, New Hampshire. Loaded with beautiful lake and mountain views and a host of great amenities, this cabin is your ideal stop.
A full wall of windows will help you enjoy views of the splendid lake. You can also explore a ski resort that is within a few minutes of driving from the cabin, as well.
So snuggle up on the couch as you watch your favorite movie with your partner, or relax around a fire and stargaze in the evening. The cabin has a full kitchen, outdoor dining equipment, and all the essentials you'd expect at your own home.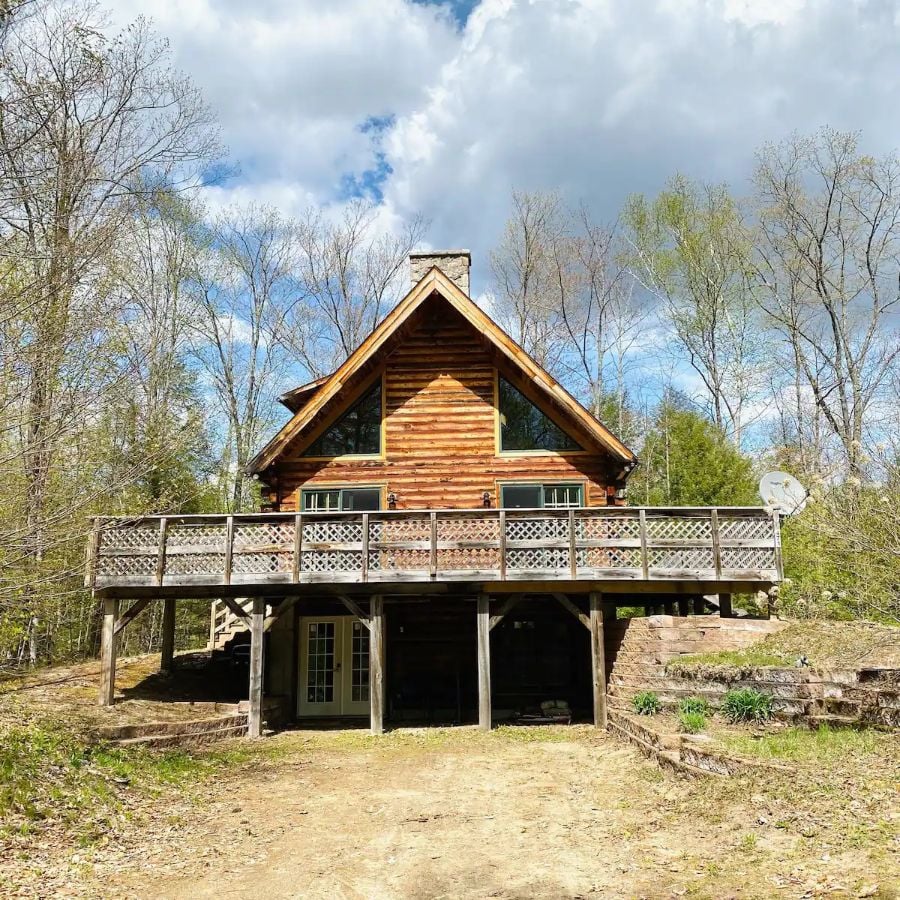 Gather your friends and plan a get-together in the woods! Choose this sunny cabin in Sandwich, New Hampshire as the perfect pit stop for your adventures. Explore nature right out of the front door with two ponds and a lake within walking distance. Ideally located on a quiet road, this cabin is easily accessible.
This log cabin will charm you with its rustic vibes and modern amenities. You will have a full kitchen, a fire pit, deck, and even a Jacuzzi tub. Wi-Fi and TV with all major streaming services are available, so you're still on-grid. There's even a cosy fireplace where you can all gather around for a round of scary stories and marshmallows.
$$
4 Guests
Wi-Fi
No smoking
Looking for time away from work and life in general? Look no further! Park your car right outside this lovely cabin in Bartlett, New Hampshire for an awesome weekend getaway. Just a few minutes' drive away from most restaurants and bars, this cabin is just as secluded as it is near civilization.
Stretch your feet in this open-layout cabin in the woods and relax as you feel life slow down a bit. The oversized cast iron stove in the centre of the house and the homey kitchen give off perfect warm vibes. The cabin is stocked with amenities such as TV, Wi-Fi, and an indoor fireplace.
If you're not inside relaxing, you always have loads of outdoor recreation like skiing, hiking, biking, and rock climbing nearby.
Secluded Cabin in New Hampshire – Tiny Earth Cabin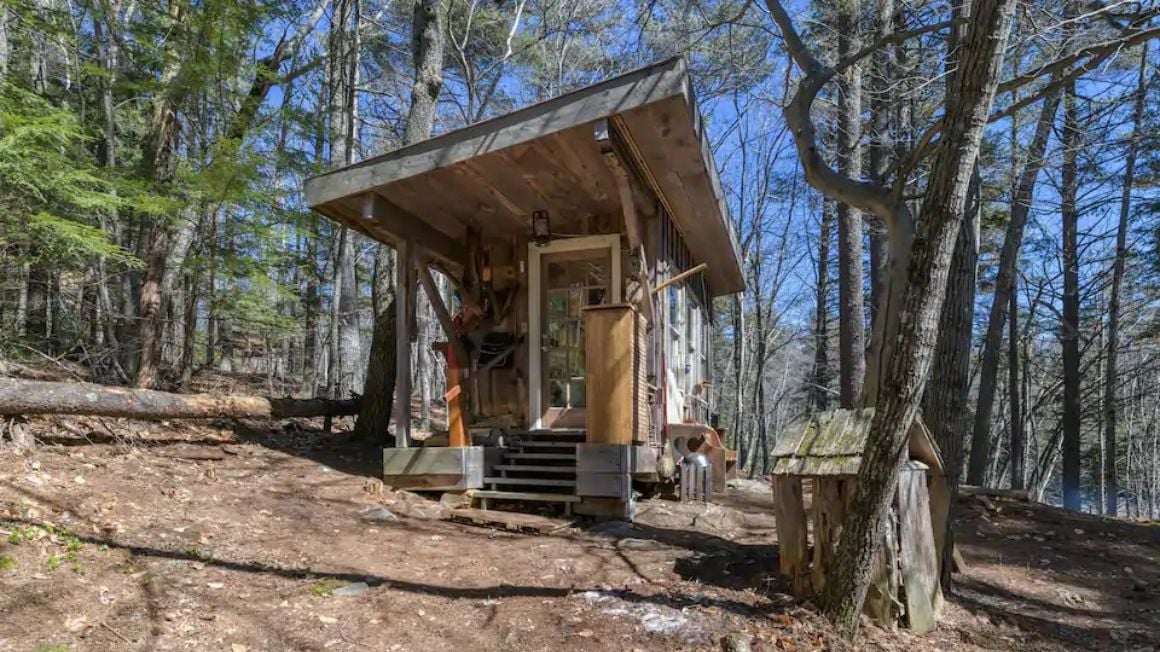 $$$
2 Guests
Wi-Fi
Ski-in/Ski-out
Quaint and quirky, this little cabin is quite a unique stay in Canterbury, New Hampshire. Located on privately owned land, the Tiny Earth Cabin is a tranquil respite from fast city life. I would think this cabin is ideal for writers or artists itching to get a quiet workspace, but it can also be a fun spot for a couple of solo travellers.
Very basic amenities are provided, such as a composting toilet, electric power, stored freshwater, and canopies for unexpected weather. The cabin has a nice queen bed, indoor fireplace, and heating which makes it pleasantly warm. Park in here if you want to get away from the chaos and be one with nature.
$$
6 Guests
Lake and mountain views
Beach access
The location of this cabin is as epic as it can be. Surrounded by pine trees with beautiful lakefront scenery, this cabin is the perfect hangout for you and your family or friends in Pittsburg New Hampshire. The cabin has ATV and snowmobile access, a boat launch that is nearby, and the local beach just across the lake. What more can one ask for, right?
Be charmed as you stay inside the cabin with its rustic interiors and wooden decorations. The place has a well-equipped kitchen, perfect to make some great feasts. The rooms have comfy beds and there is an additional pull-out couch in the living room. All in all, it is my favorite Airbnb in New Hampshire from this list.
$$$
4 Guests
Quiet neighborhood
Non-smoking
Perfect for a cosy winter stay, this A-frame cabin with warm pine is just a couple of miles from N. Conway Village. White Mountain hiking and skiing trails, Saco River, and Conway Lake are all also within a few miles, so you're never too far from all the fun recreation.
Enjoy the large deck and brook on this charming cabin surrounded by trees. The setting is perfect and rustic, all in a quiet and serene neighborhood.
Entertainment options such as fast Wi-Fi, TV, a VHS collection, HDMI for Netflix, and board games are provided so your family doesn't get bored! The bedrooms are comfy and the lighting all around the cabin is from lamps, making the perfect mood to relax.
Amazing Luxury Cabin in New Hampshire – Pine Grove Cabin
$$$
7 Guests
Washer & dryer
Kitchen
This dreamy cabin is nestled outside the White Mountains just a few minutes away from N. Conway in New Hampshire. Set in the middle of the woods, this luxury cabin offers a large deck for outdoor dining and entertainment, a huge 10×12 canopy, and a fire pit. A wooded area is also reserved for kids to play in.
The outdoor space is the perfect hangout place in any season: it has ample seating, fire pits, and a grill. The indoors are also not far behind on amenities. Relax in the super comfy beds and have some calming alone time in the walk-in shower. The kitchen is amply stocked with all essentials and appliances.
Over-The-Top Luxury Cabin in New Hampshire – Wooded Cabin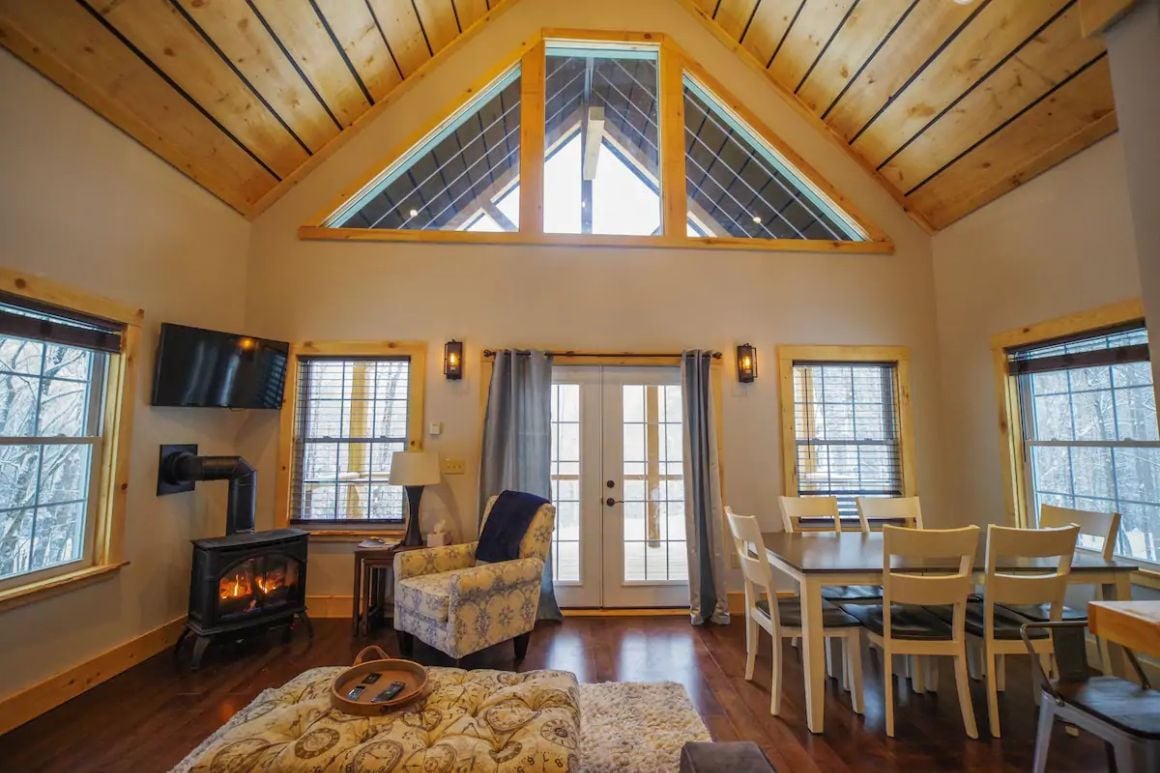 $$$$
6 Guests
Hot tub
Full kitchen
Splurge some monies at this luxury cabin in the woods. Just kidding! Although if you really want to, then why not? Set directly in the White Mountain National Forest, this cabin is easy to access through a well-maintained road. With the Ellis River across the street, you have the perfect little spot for a superb getaway.
Super cozy and super peaceful, this cabin has gas fireplaces, a private hot tub, comfy beds, and a warm ambiance. The place is set out on three levels and also has a game area. When you're not relaxing inside, head out to the river for a swim, or hike or snowshoe out the front door.
Although it is set in a private and secluded area in the state forest, the cabin is just a few minutes away from restaurants, shopping, and other activities.
Don't Forget Your New Hampshire Travel Insurance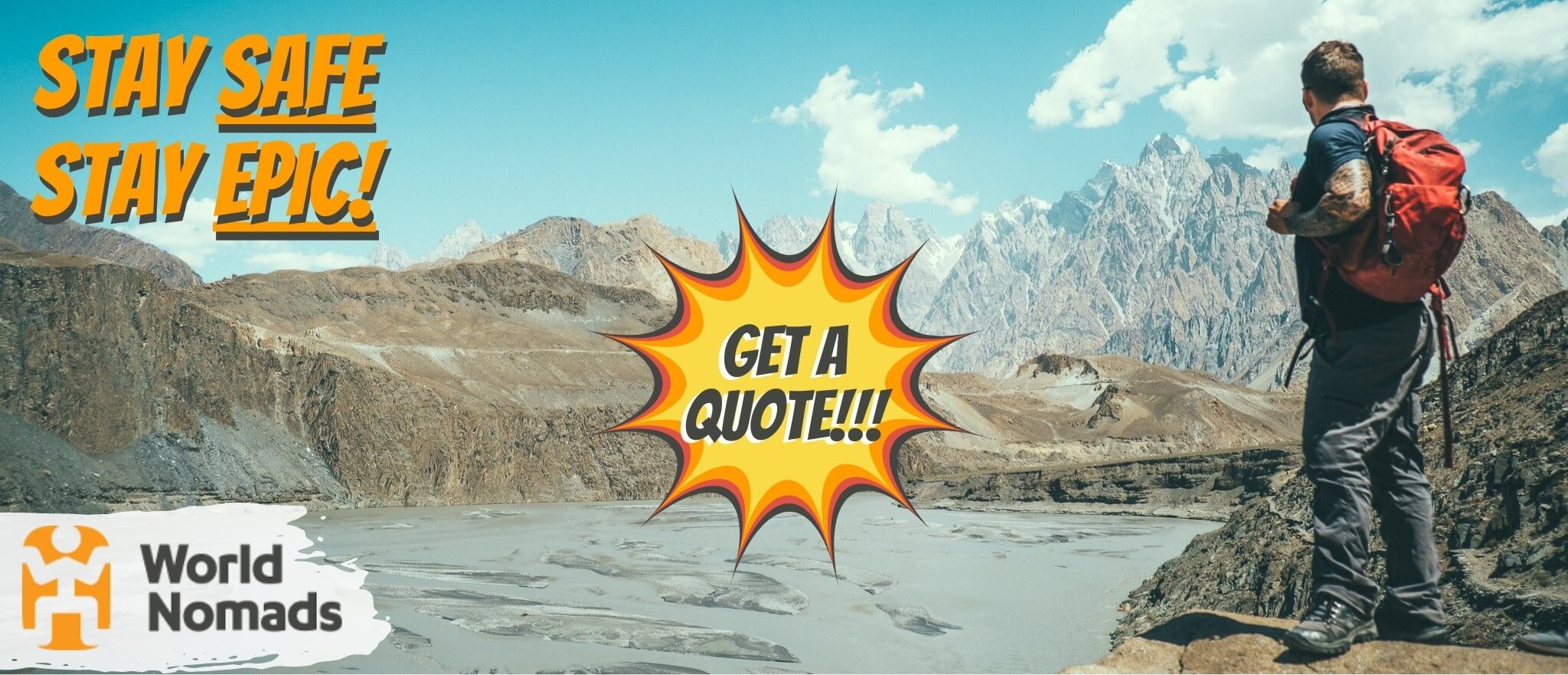 World Nomads' mission is to support and encourage travellers to explore their boundaries. They offer simple & flexible travel insurance, and safety advice to help you travel confidently.
They've been doing it since 2002 – protecting, connecting, and inspiring independent travellers just like you.
Get a quote below or read our in-depth review!
World Nomads provides travel insurance for travelers in over 100 countries. As an affiliate, we receive a fee when you get a quote from World Nomads using this link. We do not represent World Nomads. This is information only and not a recommendation to buy travel insurance.
Final Thoughts on Cabins in New Hampshire
Rustic or rugged, cabins are a fun experience to step your New Hampshire adventures up a notch. After seeing all the amazing natural wonders and scenic landscapes, staying in a hotel just doesn't seem right.
What I love about cabins is the feeling of being in nature. They give you fresh air, great views, and a chance to live in the wild, but with all the comforts of your own home.
While making your trip plans, don't forget to consider travel insurance. Any type of travel, especially international, comes with a bit of risk. As a smart traveller, you should be prepared for any unforeseen incidents, which is why travel insurance is a very good safety net!
---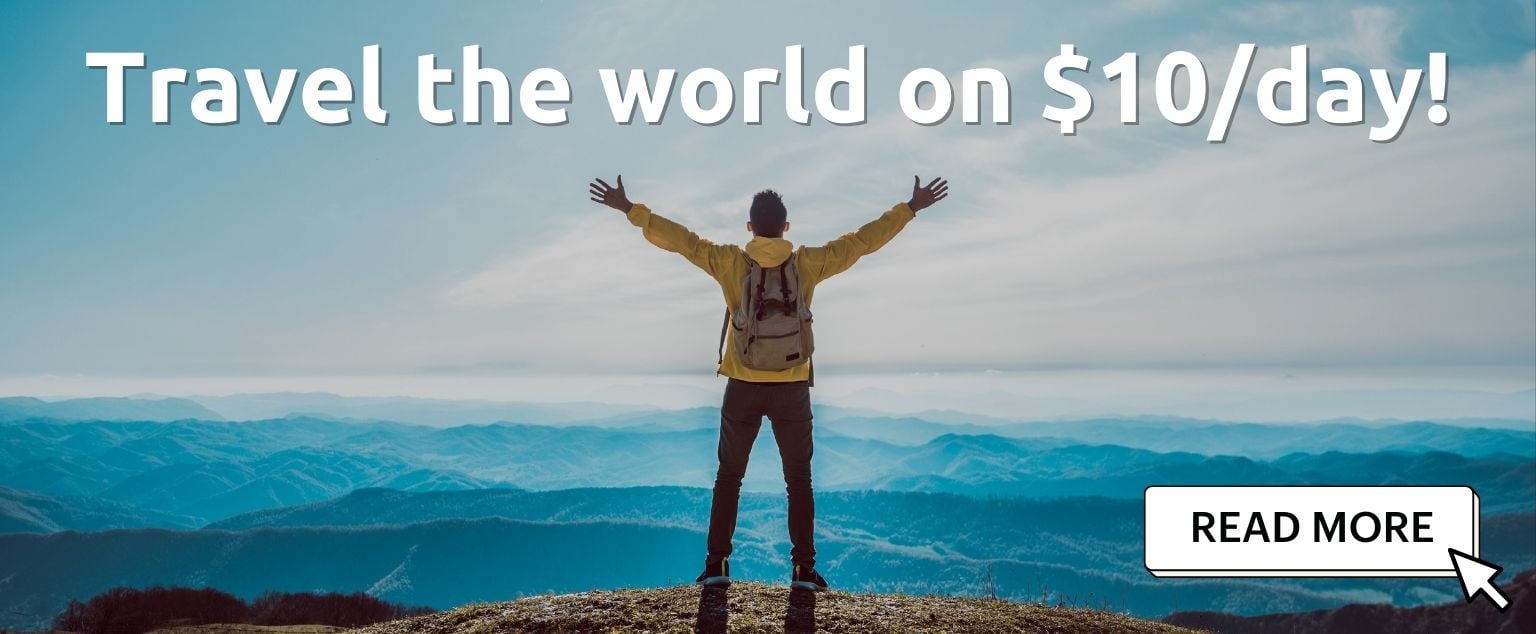 And for transparency's sake, please know that some of the links in our content are affiliate links. That means that if you book your accommodation, buy your gear, or sort your insurance through our link, we earn a small commission (at no extra cost to you). That said, we only link to the gear we trust and never recommend services we don't believe are up to scratch. Again, thank you!