New Hampshire is an iconic state for its mountains, valleys, rivers, and woods. It is the place to go when you want to escape the crowds and major city hubs.
New Hampshirites love their mountains, which includes a famous section of the Appalachian Trail. A visit to the White Mountain Range, particularly the Presidential Range, should be high up on your list of adventures during your stay.
When you aren't climbing Mt Washington or Mt Moosilauke, discover an array of small towns that come alive at different times of the year. The popular vacation destination is filled with places to enjoy a summer by the lake, leafy towns with fall foliage, and resort towns that have a burst of energy when the first snow falls. New Hampshire is a perfect getaway all year long.
You can enjoy it all, with a comfortable holiday rental in New Hampshire to return to. Walk out the door and into the green forests, or right out onto Main Street, seconds away from a cute and cozy restaurant.
Read on to find out why you should stay in an Airbnb in New Hamsphire, and discover our favorites!
Quick Answer: These are the Top 5 Airbnbs in New Hampshire
Overall Best Value Airbnb in New Hampshire
Overall Best Value Airbnb in New Hampshire
Timothy House
> $$
> 10 Guests
> Firepit
> Secluded
Best Budget Airbnb in New Hampshire
Best Budget Airbnb in New Hampshire
Private Room in White Mtns
> $
> 2 Guests
> Great Location
> Self Check-in
Best Airbnb for Couples in New Hampshire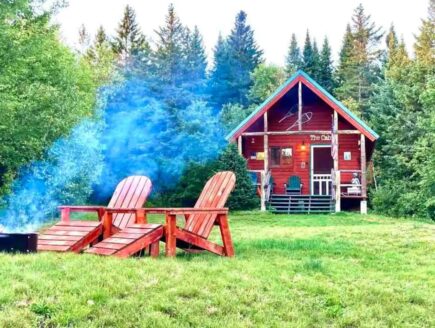 Best Airbnb for Couples in New Hampshire
Peaceful Cabin in the Woods
> $$
> 2 Guests
> Private Acreage
> Firepit & Hammocks
Best Airbnb for Families in New Hampshire
Best Airbnb for Families in New Hampshire
A Cabin in Jackson
> $$$
> 6 Guests
> Bunkrooms
> Outdoor Activities
Over-the-Top Luxury Airbnb in New Hampshire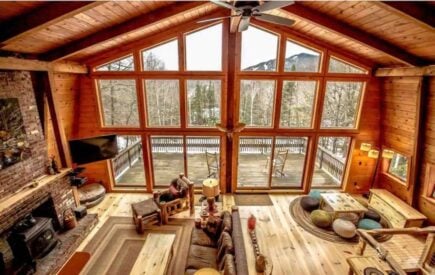 Over-the-Top Luxury Airbnb in New Hampshire
The Mountain Villa
> $$$$
> 8 Guests
> Mountain Views

Unlock Our GREATEST Travel Secrets!
Sign up for our newsletter and get the best travel tips delivered right to your inbox.
What to Expect from Airbnbs in New Hampshire
The best Airbnbs in New Hampshire boast a strong vacation vibe. The homes are relaxed, and show off the world around them. If you're tired of the same old hotel or hostel space, treat yourself to something different! Somewhere that isn't just a place to rest your head every night, stay at a home you will remember.
Airbnbs are available throughout the state of New Hampshire, as residents open their doors to out-of-state travelers and locals on a staycation. A lot of homes have been renovated and refurnished with the purpose of renting them out. Guesthouses with private access have also sprung up around delightful small towns.
The majority of Airbnbs are run by hosts with only one listing, so they will be able to focus on you and making sure you have a memorable, comfortable stay.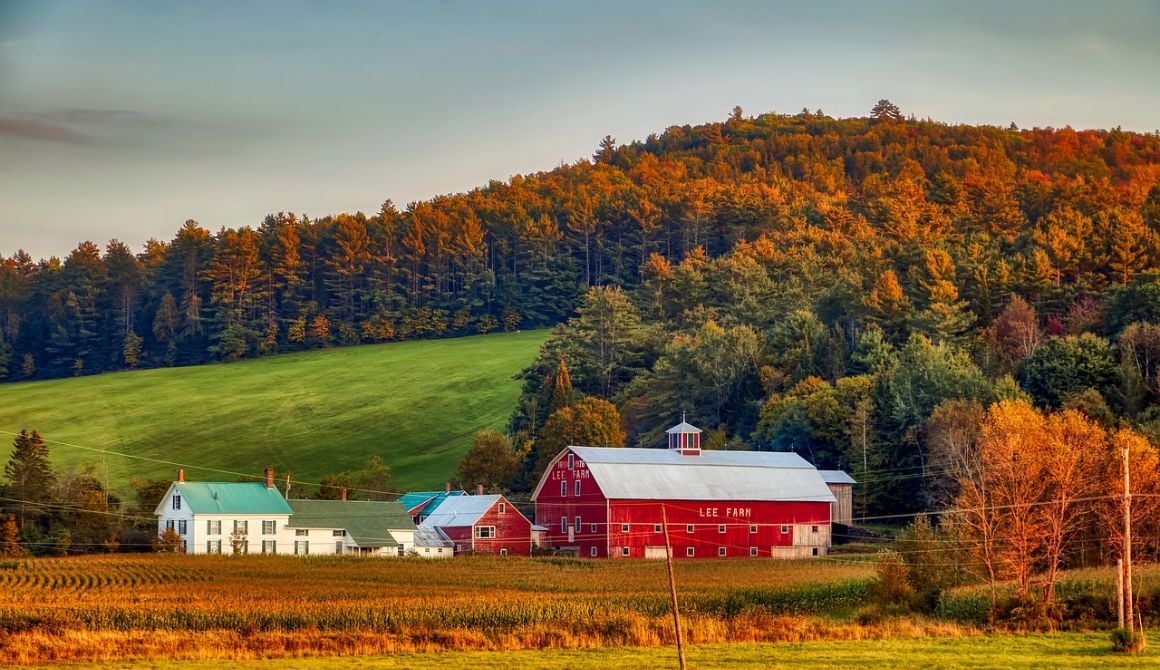 Cabins
Cabins are the quintessential Airbnb experience. Why? Well, they're a combination of a unique living experience, in a new environment with homey facilities. In places you won't find a hotel or a hostel, you'll be able to snag yourself a cabin in the woods.
Instead of waking up in town, with the morning rush hour pouring through the streets, get out of bed to the sound of nature. Cabins in New Hampshire are the perfect place to detox from the overworked and overstressed realities of life. Take the time to disconnect from the world with a weekend away.
Likewise, cabins can be the cherry on top of your next romantic vacation. Trade skyline views for lakeside ones, and end each day cuddled in front of the fire with your loved one.
Chalets
A chalet Airbnb experience will differ to that of a cabin for a few reasons. Chalets are often a step above cabins in terms of size and luxury. Chalets in New Hampshire feature two, sometimes three storeys, usually with expansive views across mountain ranges and to the valley below.
The hanging eaves make them the perfect alpine home as they shed heavy snow in the winter months. Because of this, you will find them around popular mountain towns such as Jackson, and near a variety of ski resorts.
Chalets, like cottages, are a great way for the family or a group of friends to escape to the high hills. With multiple bedrooms, big dining areas and living areas, along with spacious backyards, chalets are well suited to groups traveling together.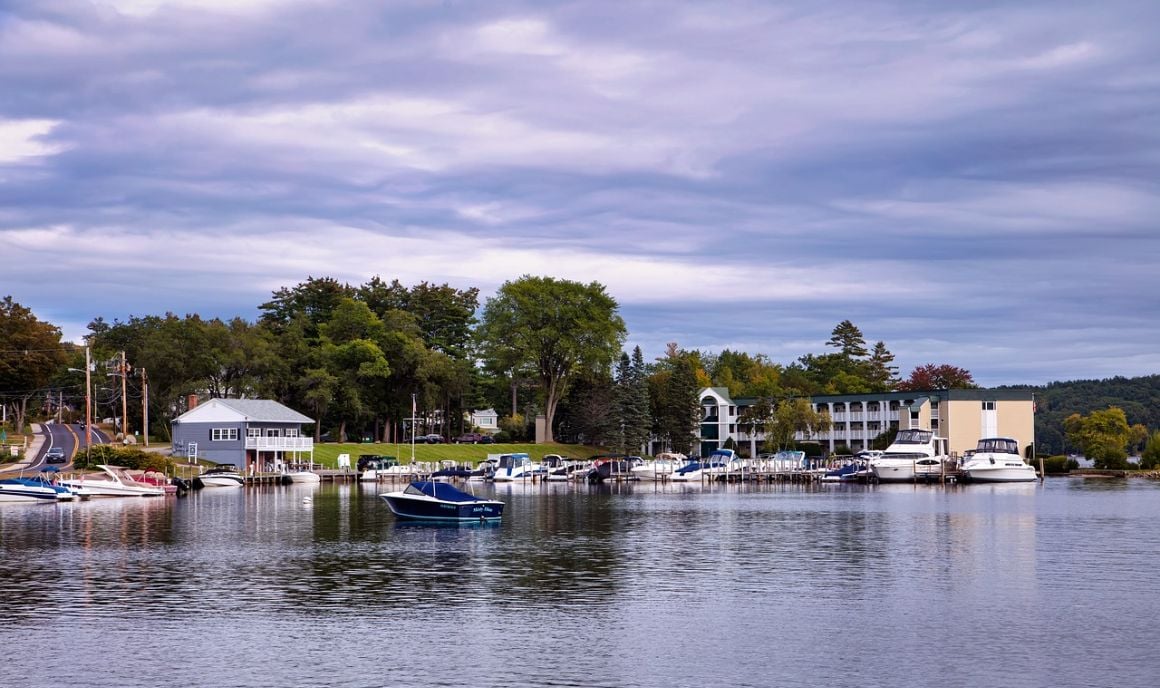 Cottages
One of the easiest ways to vacation alongside any sort of water source in New Hampshire, is to head to Airbnb and book a cottage. New Hampshirites love their weekend getaways to the lake, which is why there are so many cottages throughout the state.
Cottages are quaint, and have a charm that only comes from standing the test of time. While they may look older from the outside, many have caught a second wind thanks to great interior design and simple renovations. Cottages by the water have outdoor spaces that include fire pits, hot tubs, and often complimentary kayaks.
These Airbnbs are found in a variety of places, including in small towns close by to amenities, restaurants and shops. However, it is no surprise that a vast majority line the shores of Lake Winnipesaukee, the biggest lake in the state.
Why Stay in an Airbnb
Why should you stay in an Airbnb? Here are our top five reasons!
Unique Properties: Don't leave your home to stay in a stale hotel room. Spend nights in a treehouse, a tiny home or even on a boat!
Privacy: Enjoy contactless check-in, have your own private room and all the trappings of home.
Affordability: Rather than book multiple hotel rooms or a bed and breakfast in New Hampshire when traveling as a group, pool your money and get an entire property.
Safety: Airbnb thoroughly vet their hosts, and will help with finding alternative accommodation if any issues occur.
Staying Long-Term: Have you fallen in love with the mountains of New Hampshire? Save a dollar or two with Airbnbs that have a monthly discount.
The 15 Top Airbnbs in New Hampshire
Now that you know what Airbnb is all about, it is time for us to unveil the best Airbnbs in New Hampshire!
Overall Best Value Airbnb in New Hampshire | Timothy House
When it comes to New Hampshire Airbnbs, there isn't another epic all-rounder like this one.
The Timothy House is an all-wooden home that can be a romantic escape, a gathering place for friends, or the spot for your next family vacation.
The house overlooks a fruit orchard that has a variety of fruits for you to pick, depending on the season. In front of the orchard is a spacious front yard, perfect for lounging under the sun, and throwing a ball around.
The spacious kitchen gives you plenty of room to be creative with your dinners. All the while being a simple five minute drive from town, restaurants, and activities.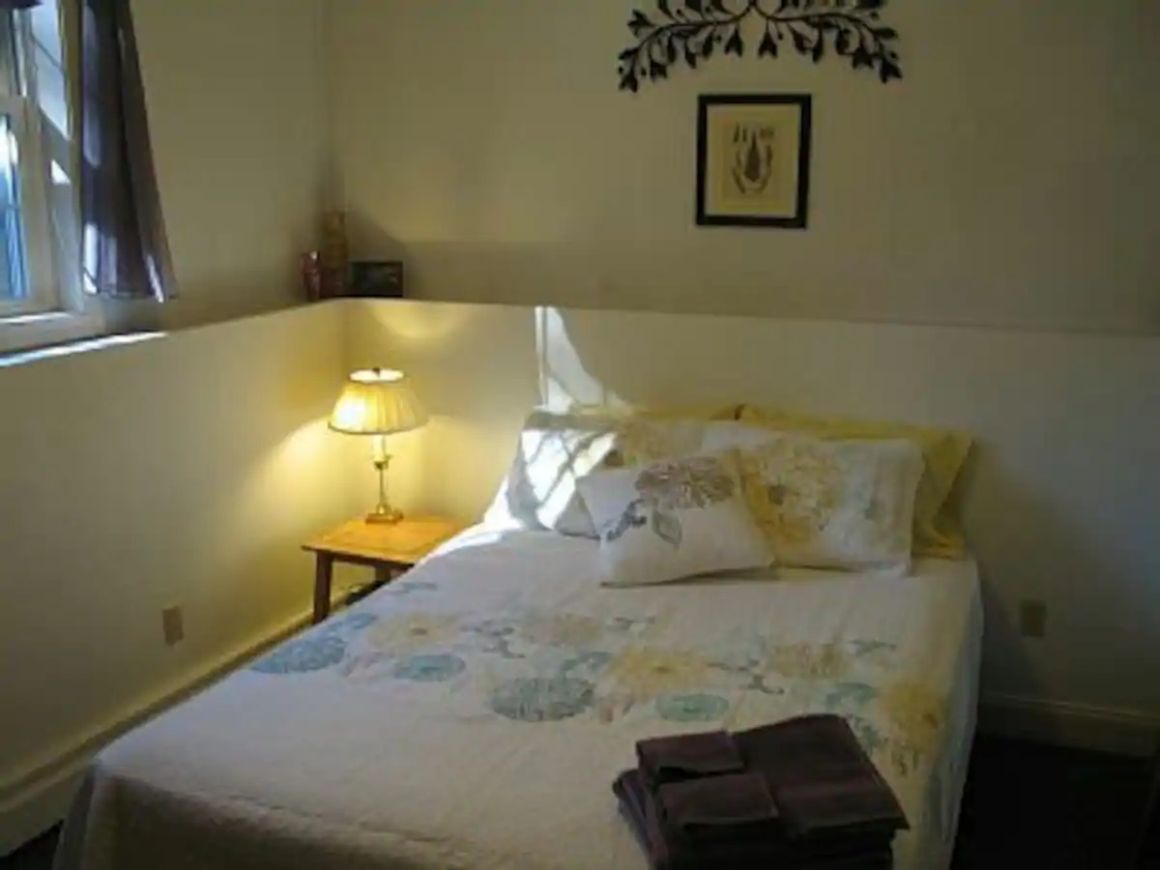 Have the alpine air float through your bedroom at this cozy spot. The simple room is a comfy place for you to rest your head each night after a big day exploring the mountains. The shared living space has Netflix and a fully equipped kitchen for you to use.
At the end of the road you'll find a beautiful little river to sit by. Some of the best hiking in the state is just a quick drive from your doorstep – including Franconia Ridge, Mt Moosilauke and the Presidential Range.
There are dining options within walking distance, plus Redstone and Conway are right down the street.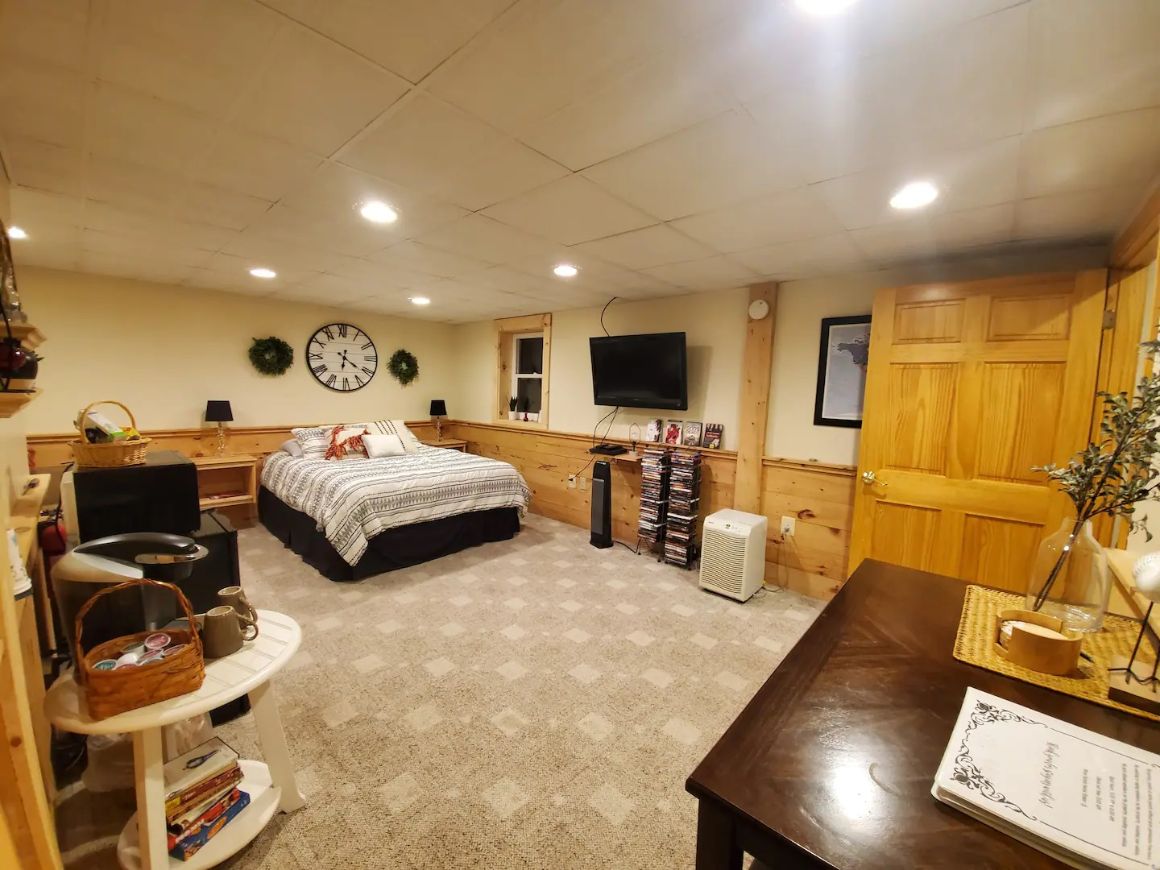 You can take in stunning evening sunsets from the comfort of the spacious porch at this home. Part of a shared property, the bedroom has its own private entrance.
You can enjoy the sense of privacy with a queen bed, mini-fridge, microwave and Kuerig coffee maker. Not to mention your own private ensuite bathroom.
The home features plenty of New England charm, a deck to take in the scenery, and a fire pit to roast marshmallows.
Close by to Manchester and Concord, these historic towns are full of restaurants and bars. But, this is New Hampshire, so you'll also have an abundance of hiking and water activities nearby.
Is This the Best Backpack EVER???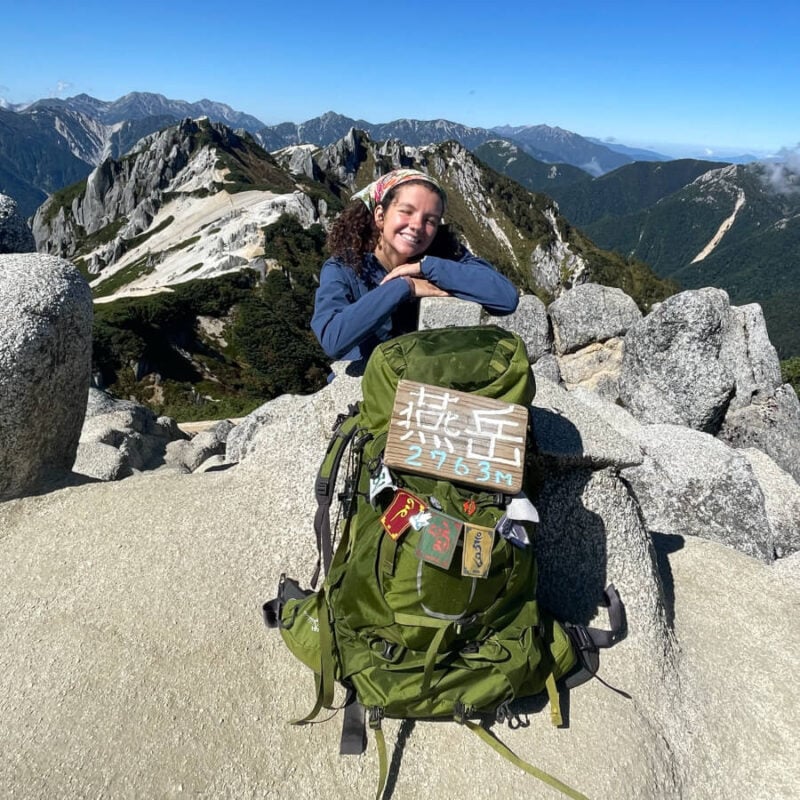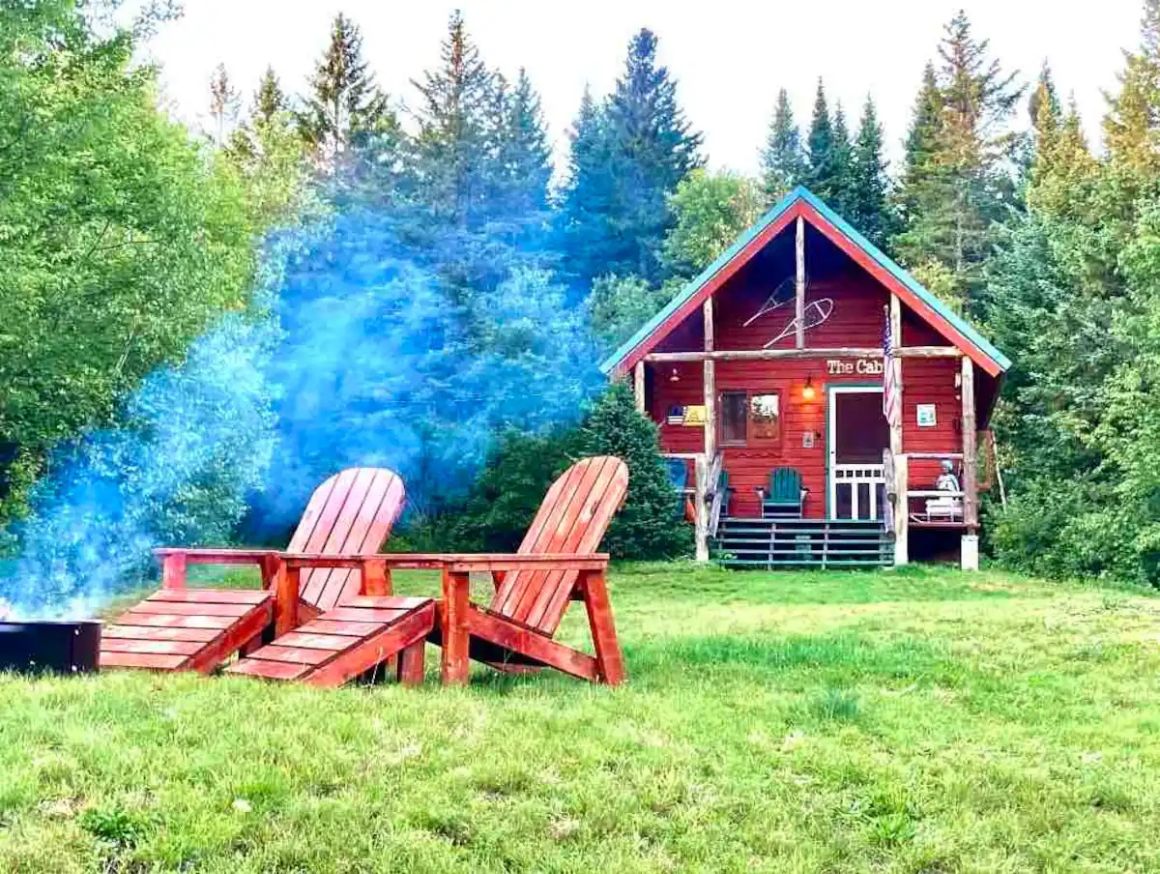 2 Guests
Fire pit & Hammocks
Escape to the country side and be greeted with a gorgeous red cabin. This Airbnb in New Hampshire is perfect for couples either exploring the state or looking for a staycation.
Located on a private six acre lot, you will sense the seclusion although you aren't all that far from civilization. Lake Francis, and the Connecticut Lakes aren't far away, as well as the towns of Pittsburg and Clarksville.
But there simply isn't reason to leave this wonderful place. Relax on the spacious lawns, with the campfire going, and chill in the hammocks with a book or listen to a podcast.
The outdoor space has its own lawn games, while there are also board games for inside activities.
Best Airbnb in New Hampshire for Families | A Cabin in Jackson
6 Guests
Outdoor Activities
This home stands as a welcome refuge from nature, and will welcome your family with open arms. Put the screens away and get the family out in nature.
Surrounded by national state forest and with few, hardly any, neighbors, it is the perfect time to be together as a family. Walk out each morning into the woods and explore the White Mountains, head down to Ellis River for a brisk swim, and snowshoe out the back door in winter.
The cabin has three levels. The top floor being a loft that overlooks the Presidential Range, the second walks out to the back yard, and the bottom level has the bunkbeds and a games room for kids.
8 Guests
Luxurious Cabin Style
Featuring wall to ceiling windows that look directly out to Black Mountain and Mt. Washington, this New Hampshire Airbnb is one of the most comfortable spots to stay.
The open concept living space is ideal for large groups of people looking to spend time in the lap of luxury. After a big day's hike or ski, relax on the porch or in the hot tub as the sunset paints the sky.
Each of the bedrooms have skylights, so you can fall asleep under the stars. Walk around the property, and enjoy the grassy hills that are more reminiscent of the Sound of Music.
Find the campfire and roast marshmallows in the shadows of the Presidential Range.
Best Cabin on Airbnb in New Hampshire | Adorable Log Cabin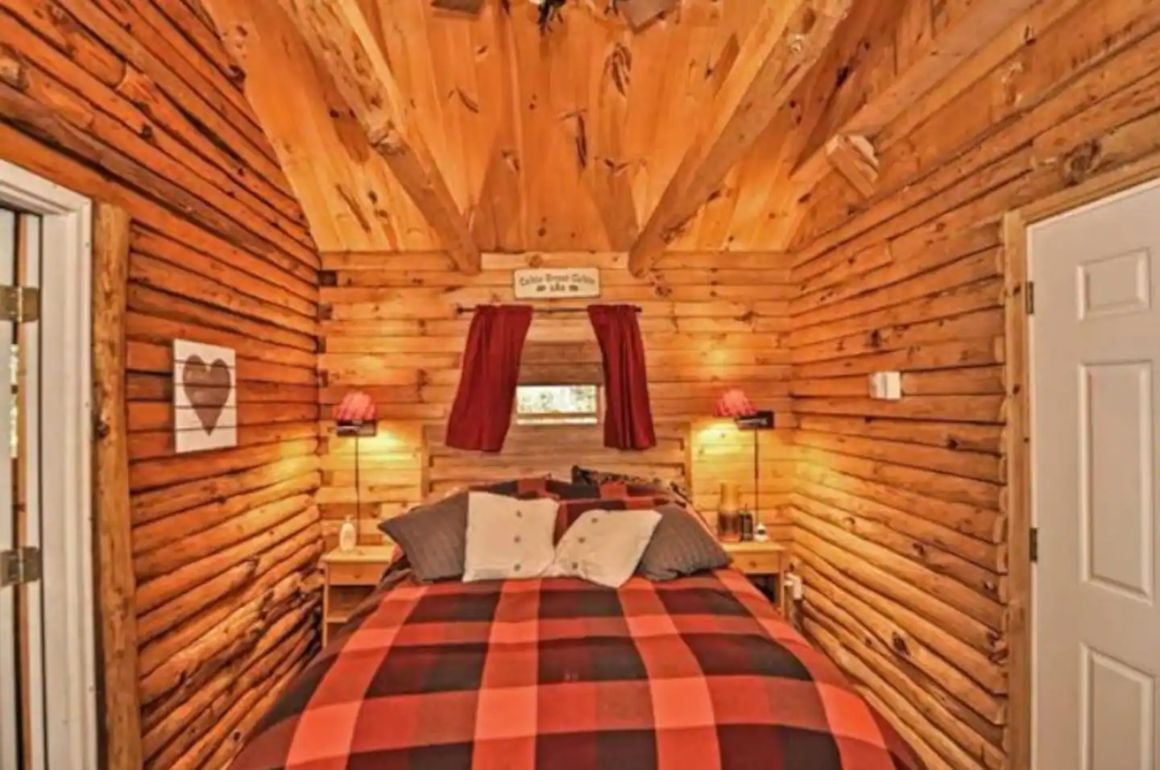 Switch off the phones, close the laptop and leave it all behind at this adorable log cabin in Grafton. In all four seasons, this Airbnb in New Hampshire is the perfect way to de-stress and relax.
Make sure to bring a good book, have some podcasts downloaded and some board games at the ready. Each morning walk out onto the porch, coffee in hand, and watch the mist rise up from the valley floor before wandering down to the pond.
Chill by the water for hours on end, or head back to your mini-ranch for an afternoon of taking it slow. At night, sit by the fireplace and go to bed excited to do it all again tomorrow.
Best Chalet on Airbnb in New Hampshire | Bear Ridge Lodge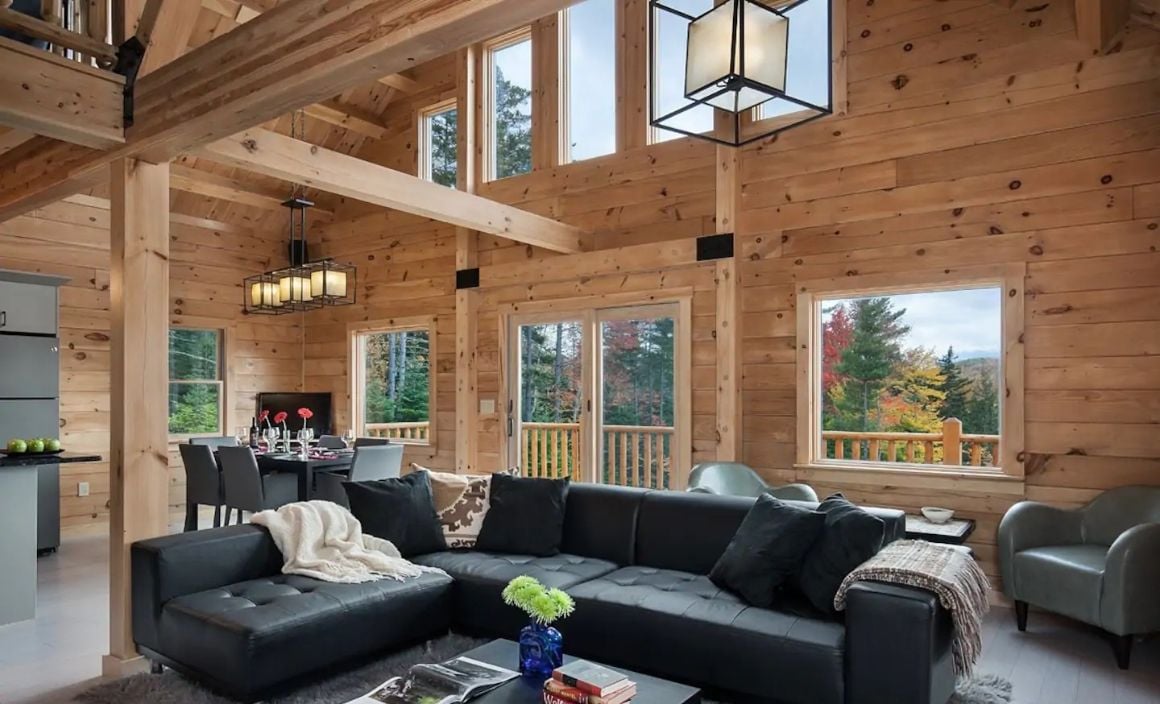 A newly-built chalet awaits your next adventure into the mountains of New Hampshire. Enjoy endless mountain views and nightly sunsets from the huge porch.
In the warmer months, there is plenty of space to eat outdoors as the stars slowly take over the sky. In the winter months, retreat inside to the roaring stone fireplace.
For all your skiing adventures, Cannon Mountain is only five minutes away, and it's a 20 minute trek to Loon Mountain Resort and Bretton Woods.
Wake up each morning with a stroll along one of the many hiking trails that link to your back door. Keep an eye out for deer, moose, and the occasional porcupine!
Live the waterfront lifestyle you've been dreaming about at this lakeside cottage overlooking Long Pond. The home is rustic, yet has all the trappings of a modern home, with almost 400 feet of direct waterfront views.
From the fully equipped kitchen, to the master bedroom with it's own views, you'll never want to leave. In the warmer months you can wander down to your own private beach and hop into the complimentary kayaks.
The colder days can be spent admiring the lake from afar, with indoor darts, board games, and a Bluetooth speaker system.
For those who never want to stop looking at the lake, the outdoor shower also boasts beautiful views.
6 Guests
Kayak/SUP Provided
Speaking of incredible views, this "Overwater" cottage on Lake Sunapee may have the best vistas of them all. With 180 degree views of the lake, and mountains beyond, you can fall sleep each night to the sounds of the water.
The home has a modern decor, is ultra clean and of course features an abundance of natural light. With the stars glistening over the lake, cuddle up in front of the wood fire, and take in the scenery.
Spend your afternoons paddling just steps from the living room out onto the lake, or simply dive off the edge. You can explore Mt Sunapee, and all its hiking trails and zip lines, before grilling your dinner in the backyard space.
Forget Concord, Nashua and Manchester, one of the best towns in New Hampshire is Lincoln. What it lacks in size it makes up for in an abundance of activities.
At this condo, you will have a comfy place to rest after a big day exploring, and can enjoy mountain views in the evening as you have your dinner under the stars.
Right down the road there are restaurants including the famous Flapjacks for pancake lovers, as well as the town of North Woodstock with old time bars and thrift stores.
But, the real MVP of this home is ease of access to Franconia Ridge, one of the best day hikes you can do on the east coast.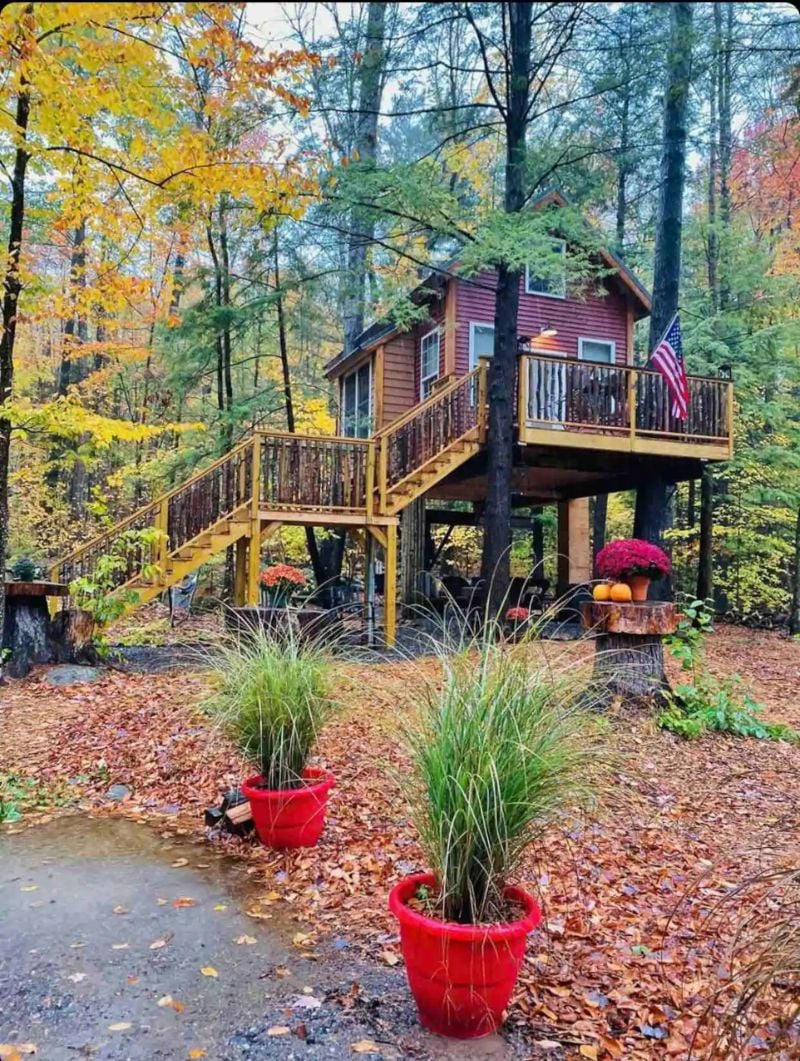 When it comes to cool and chic homes, this treehouse is about as good as it gets. The rustic space is a combination of modern and reclaimed material which gives it a unique charm.
Natural light streams through the windows offering great views of the woods beyond. High up in the canopy, you'll feel like the king of the forest.
Relax in the spacious living room with a variety of streaming services to watch all your favorite movies and shows. The exterior space features a fire pit and an outdoor living area, the perfect hangout spot.
Just two minutes from a private beach, you can bring your kayaks, or rent them for a day on the water.
Best Airbnb in New Hampshire for a Group of Friends | Lighthouse Inn the Woods
Text all your friends and tell them it's time to take a trip to New Hampshire together. At Fat & Happy Farms you will find the Lighthouse Inn the Woods, a rustic barn-like cabin.
Located on the last plot of a dead end road, this cabin has plenty of privacy. Yet, it's close by to Sunapee and Dartmouth.
You won't have any reason to leave this place, so load up on groceries and bunker down in this wonderful property. Enjoy complimentary wine and farm fresh eggs provided by the host.
Start up the fireplace and bring out the homes numerous' board games. If it's a nice night though, why not sit around the campfire under the stars?
Most Beautiful Airbnb in New Hampshire | The Solar House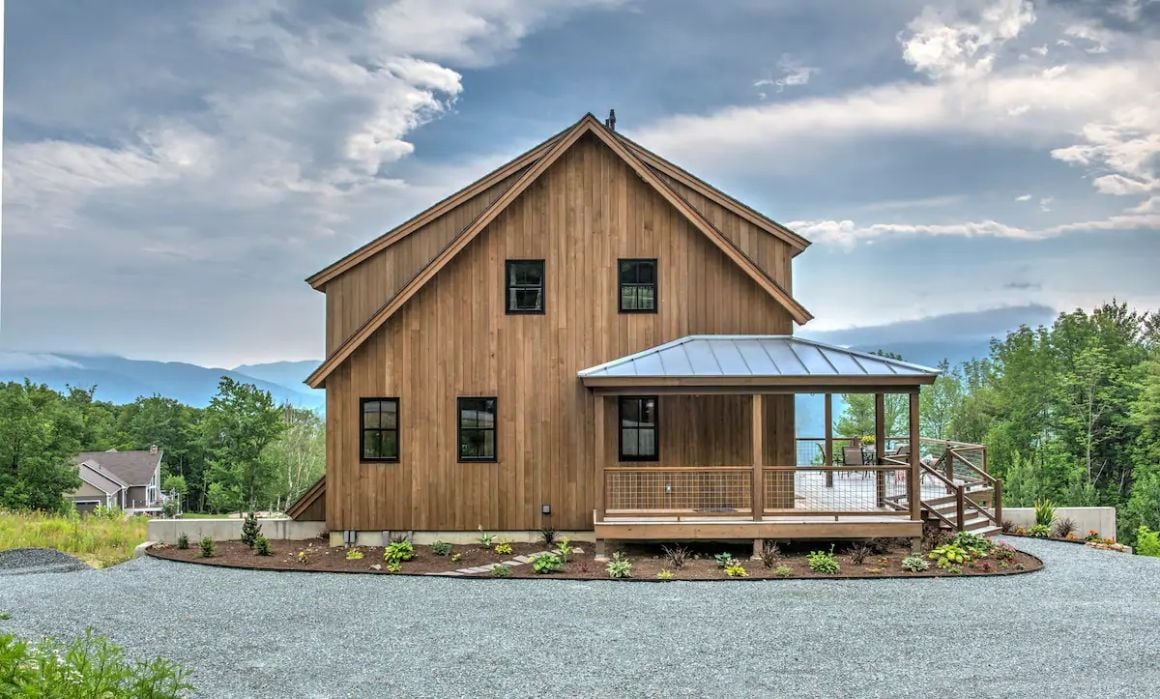 Head to the White Mountains and stay at a certified green home. At one of the best Airbnbs in New Hampshire, you'll have unforgettable views to come home to everyday – that's if you ever leave.
From the chefs kitchen and professional stove set up, to marble and soapstone baths you'll be living in the lap of luxury. Hang out with your family and friends in the billiard loft, that has it's own wet bar!
With three separate living areas, all with magical views, there is plenty of space for everyone. And, a different spot to hang out each night.
The town of Jackson is a quick drive away, along with too many hiking trails to count!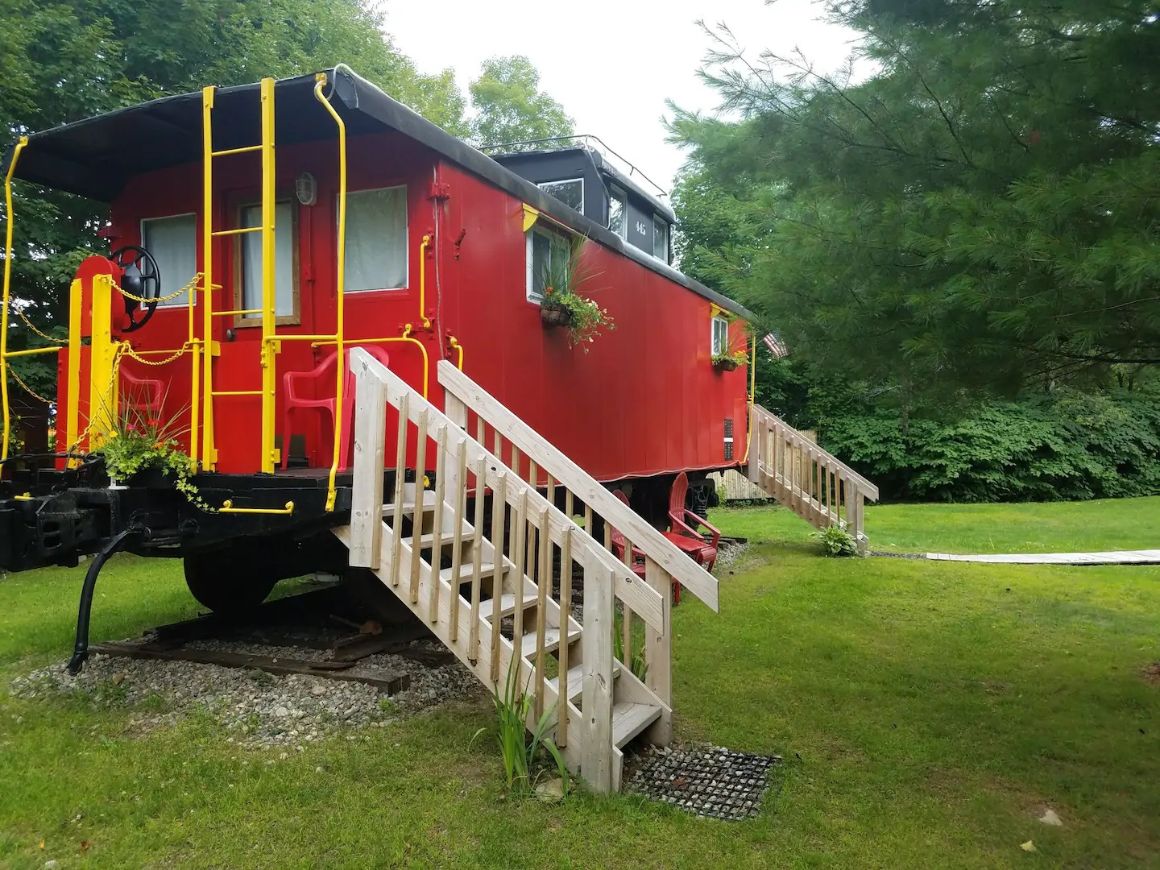 At the Lil' Red Caboose, you'll be able to stay in an old renovated train, the most unique Airbnb in the state.
Wake up each morning in what used to be a functioning locomotive, heat up some coffee, relax in the garden and watch the day begin.
You are situated right in the heart of Lincoln, which is the perfect place to be to explore the mountains.
Top 5 Airbnb Experiences in New Hampshire
Break up your travels by participating in an Airbnb Experience. Instead of exploring on a big ticket tour, discover the town with the help of a passionate local.
Airbnb Experiences are created and run by residents who can't wait to show you their home. These experiences can range from walking tours of historic neighborhoods and landmarks, to food tours of local and little-known restaurants.
Out in the hills, you'll find experiences that will take you out of the guide book and into the most interesting natural areas. Climb mountains or kayak along rivers, while learning about the town around you.
In addition to tourism, take part in arts and craft classes or learn how to make a famous local dish.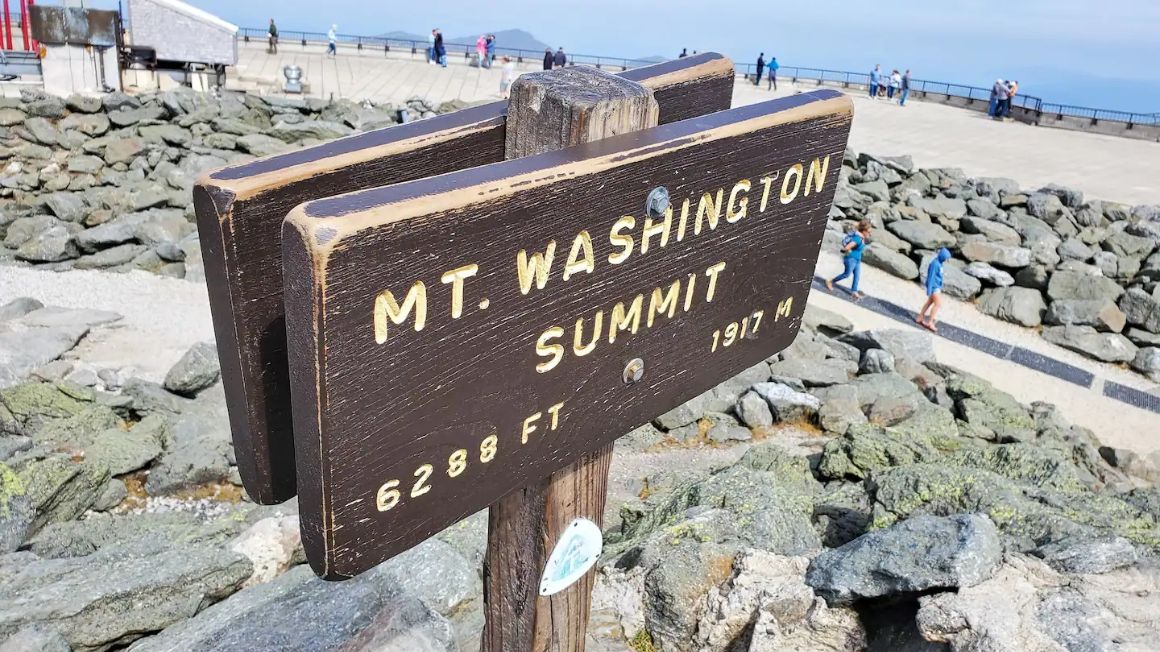 $150 p/p
7 Hours
Up to 8 People
Food Included
Mt. Washington is one of the most intimidating mountains on the east coast. In fact, it holds the world record for the strongest wind speed ever recorded. But, it should be on your bucket list.
The center piece of the Presidential Range, hike up this behemoth alongside your expert guide. Forget about navigation and simply walk.
Get to the summit via the Tuckerman Ravine trail, with breaks at Hermit Lakes shelter and view points along the way.
Challenging but rewarding, this won't be a hike that will soon slip from memory.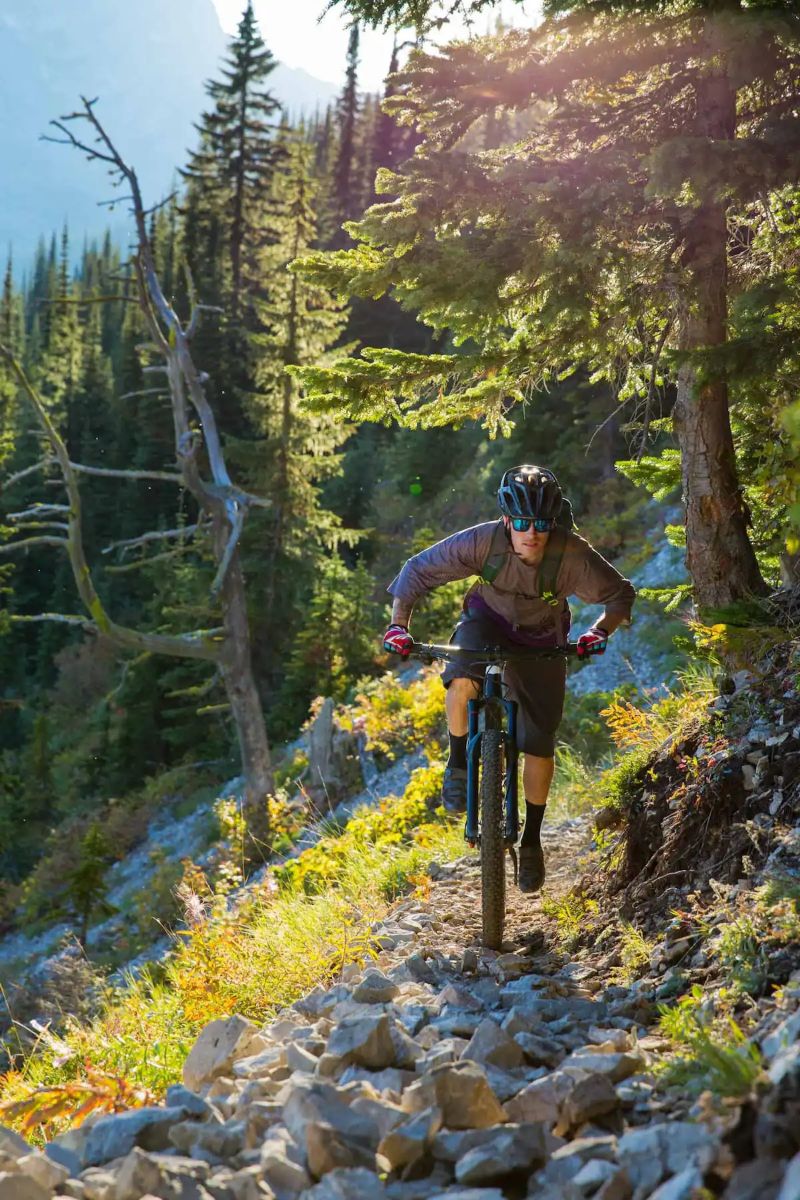 $35 p/p
2 Hours
Up to 5 People
Drinks Included
Starting from the base in Wolfeboro, New Hampshire, the expert mountain bike guide will take you on a variety of excursions. There are several fresh trails around town, the first of which is a cruisey lakeside ride to Sewall Woods.
On arrival you will explore the single track mountain bike trails for around 90 minutes. There are some scenic trails along multiple lakes and babbling brooks.
For beginners, your guide will go through a thorough, but quick, lesson prior to the ride. Along with upping the challenge throughout the day.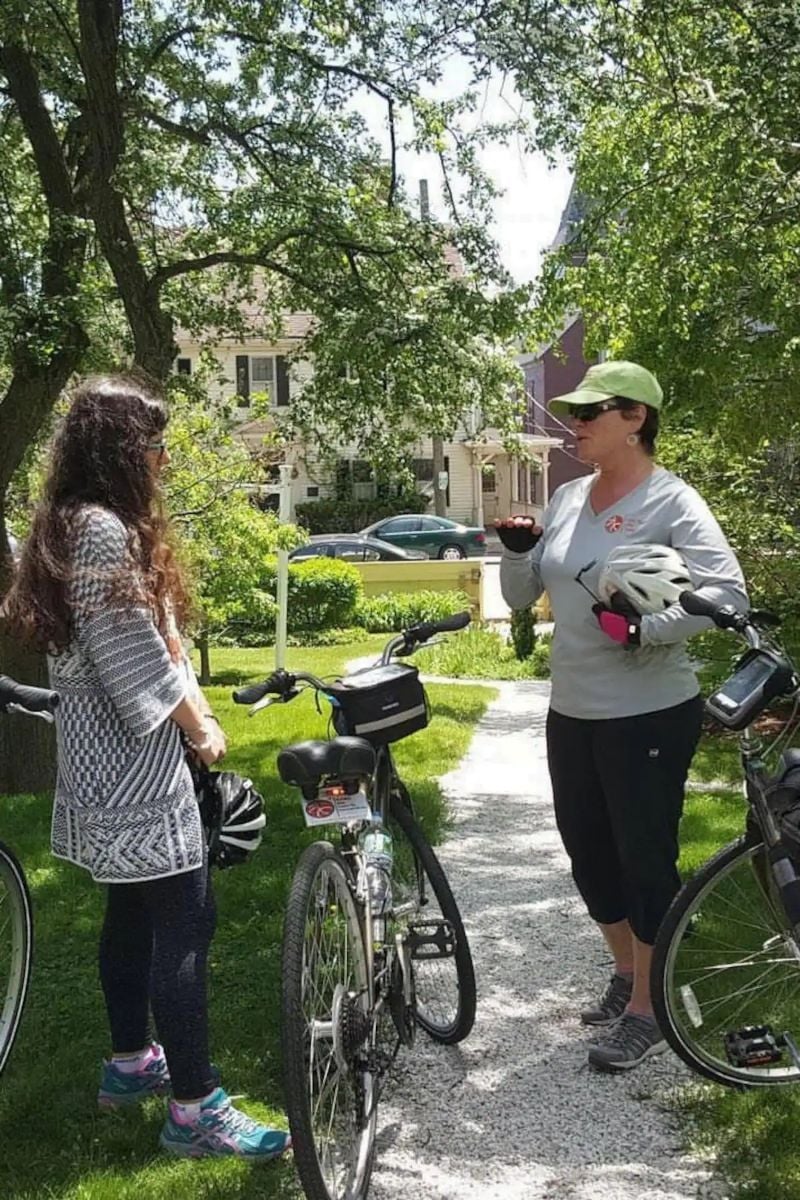 $46 p/p
2 hours
Up to 4 People
Equipment Included
Trade the mountain bike for a more casual ride as you explore the islands and harbor in Portsmouth.
Dive into the secret spots that only locals know about while learning the city's history, along with visiting museums and landmarks.
Your guide will give you the lowdown on tasty local restaurants, and the best microbreweries.
Make your way through parks, onto islands and into the best neighborhoods including Fort Stark, Historic South End, and Wentworth by the Sea.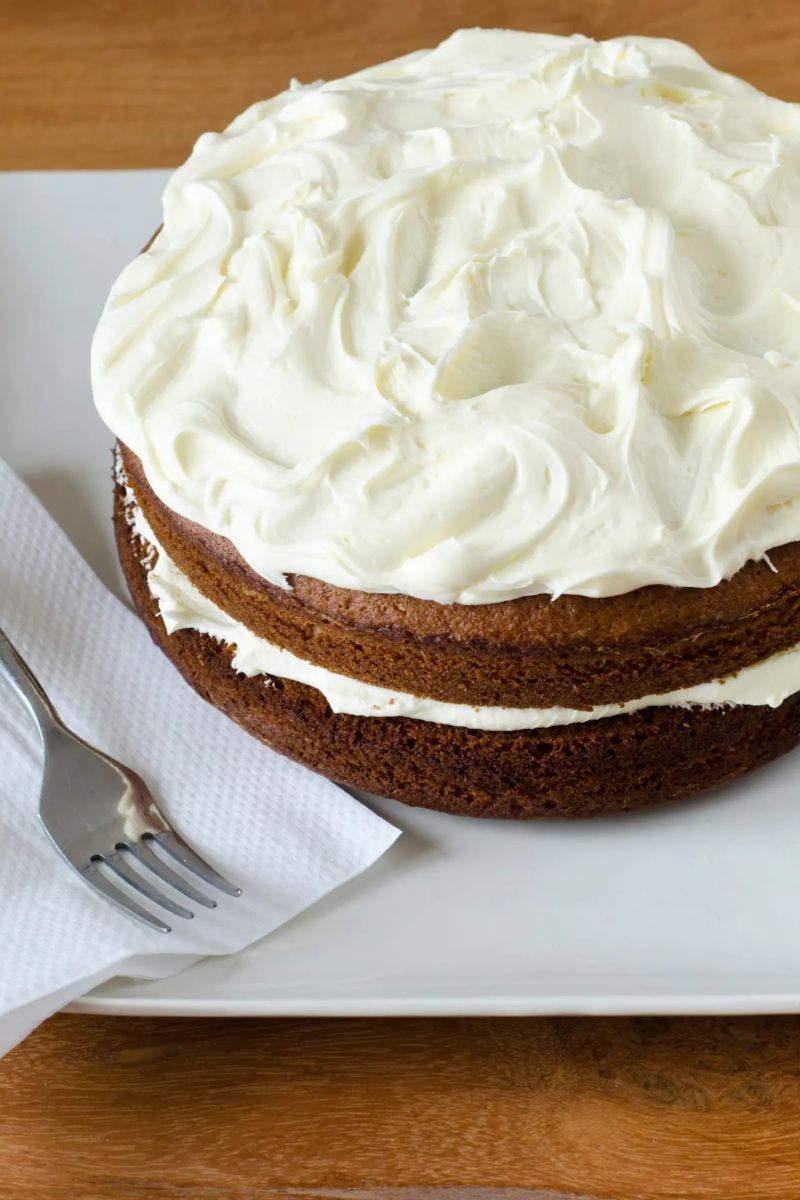 $45 p/p
60 Minutes
Up to 2 People
Food & Drink Included
Head to the woods just outside of Wolfboro for a chance to take your baking to the next level. At a magical, private bakery, learn the tricks of baking a blue-ribbon carrot cake.
Work alongside your host to do both the frosting and the baking. All the while knowing you'll be able to take this beauty home at the end.
Leave with both the carrot cake, which can serve up to 10 people, as well as the secret recipe.
$52 p/p
2.5 Hours
Up to 4 People
Food Included
It's the pub crawl you never knew you needed. Hop around the best craft breweries in Portsmouth inside a beautiful, vintage VW Bus.
Visit three craft breweries over two and a half hours. At each point you can sample the best beers at each brewery, but deep down you'll be psyched to get back in the bus.
Due to the size of the transport, you can easily make this a private tour. Hang with your best buds, get around town in a VW and try some delicious beers. That's hard to top!
Don't Forget Your New Hampshire Travel Insurance
ALWAYS sort out your backpacker insurance before your trip. There's plenty to choose from in that department, but a good place to start is Safety Wing.
They offer month-to-month payments, no lock-in contracts, and require absolutely no itineraries: that's the exact kind of insurance long-term travellers and digital nomads need.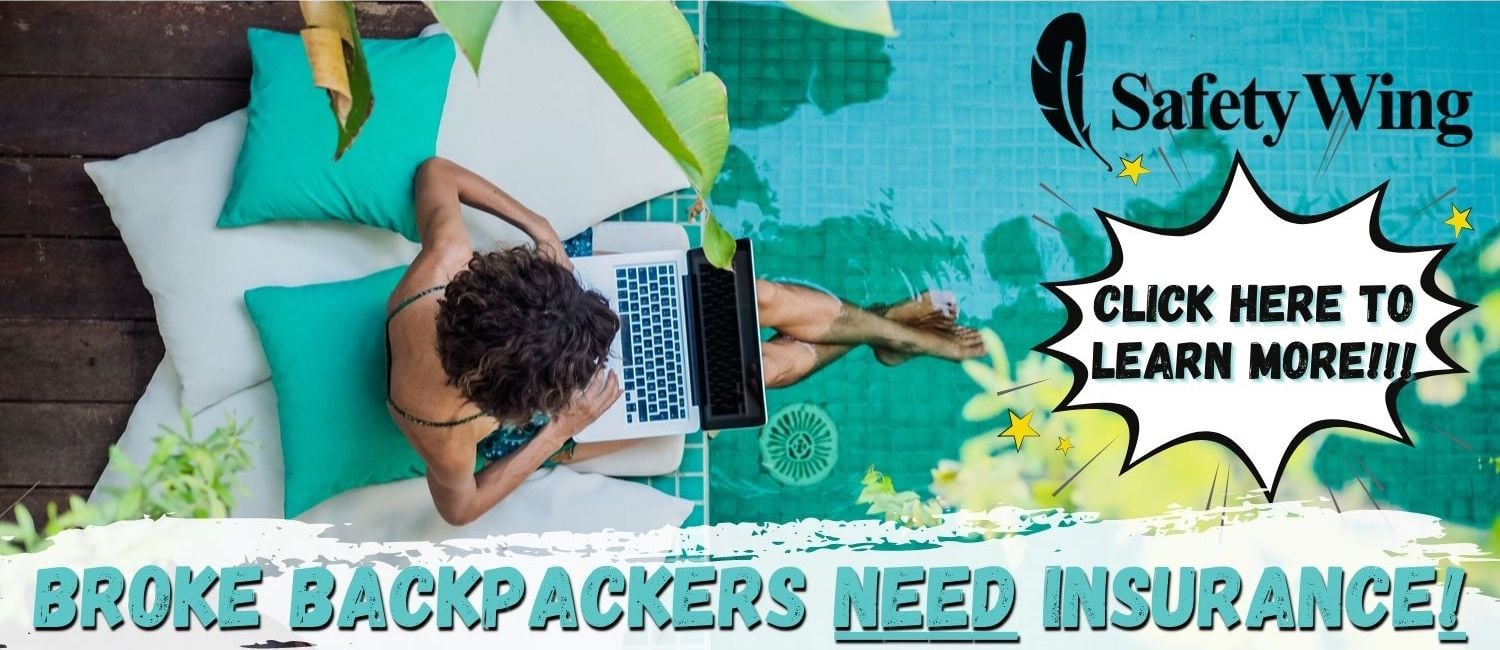 SafetyWing is cheap, easy, and admin-free: just sign up lickety-split so you can get back to it!
Click the button below to learn more about SafetyWing's setup or read our insider review for the full tasty scoop.
Final Thoughts on New Hampshire Airbnbs
So there you have it, the best Airbnbs in New Hampshire and a few of the state's most interesting experiences. As you can see, there is such a variety in both the type of accommodations you'll find as well as the places you can visit.
New Hampshire Airbnbs have a strong style that will make you feel right at home. Whether you are on a romantic vacation with your loved one, living on a shoestring budget, or going on a family trip, you can find yourself an epic deal. But, most importantly, have a unique and memorable experience.
Stay in homes that are vastly different to what you are used to. Break up the string of hotel stays and stay where the locals live.
---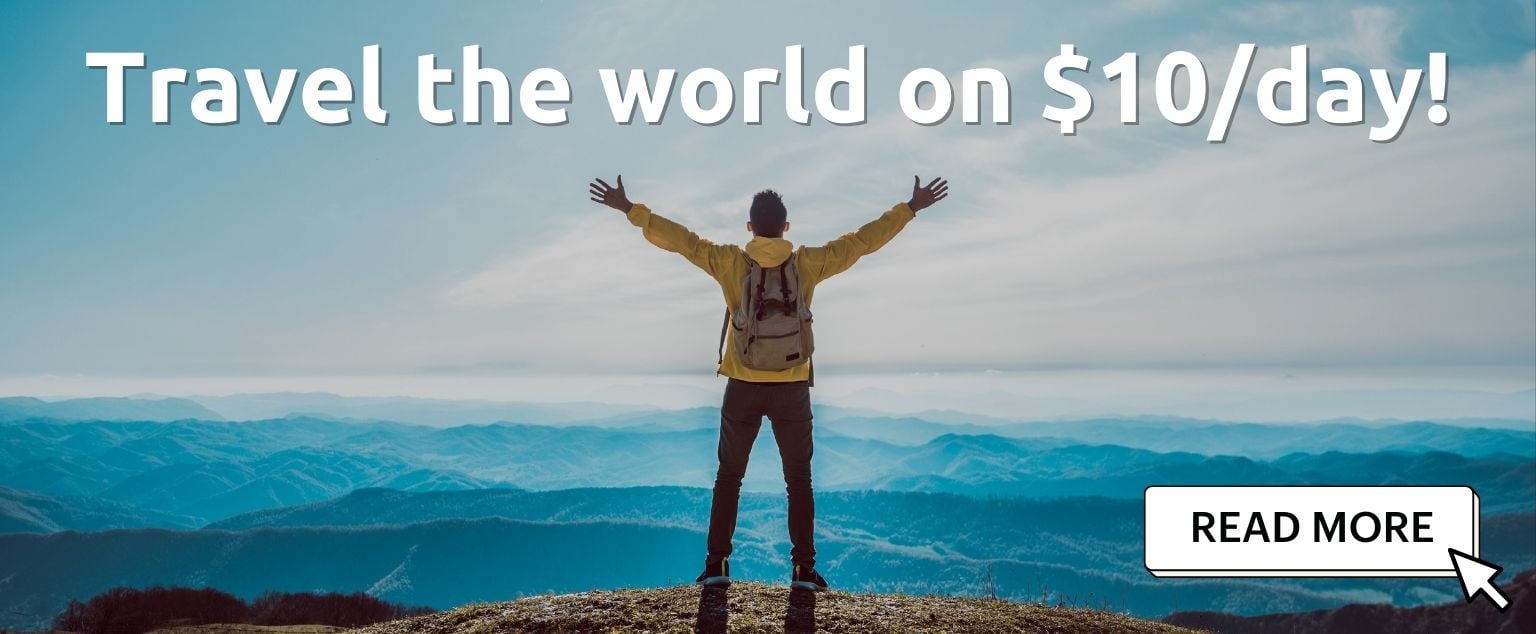 And for transparency's sake, please know that some of the links in our content are affiliate links. That means that if you book your accommodation, buy your gear, or sort your insurance through our link, we earn a small commission (at no extra cost to you). That said, we only link to the gear we trust and never recommend services we don't believe are up to scratch. Again, thank you!