Whether you're from the States or are a global tourist, every traveler dreams of visiting America's south. As the heart and soul of the country, it's pretty much a right of passage for any American vacation.
Dallas and Austin are easily two of America's most popular southern cities. Both are located in the iconic state of Texas, which needs no introduction, and are bustling metropolitan hubs that do well to combine busy-city life with southern charm.
Dallas is one of the least expensive cities relative to its size. It has long been hailed as more of a business-oriented city yet is redefining itself as a funky yet laid-back center of the south.
Austin is best known for being the Live Music Capital of the World and for the vibrant nightlife scene that comes with this prestigious title. It's also better known for its culture and artistic community, with many exciting galleries and museums worth visiting.
If you only have the time or budget to fit in one of these southern gems, choosing between Dallas vs Austin can be tricky. Let's look at what makes Texas's two major cities so great and decide which is the better option for your vacation.

Unlock Our GREATEST Travel Secrets!
Sign up for our newsletter and get the best travel tips delivered right to your inbox.
Dallas vs Austin
Although they have similar cultures and scenery, Dallas and Austin (along with most southern cities) each has their own unique vibe and atmosphere, as well as different offerings which make them suitable for different types of travelers.
Dallas Summary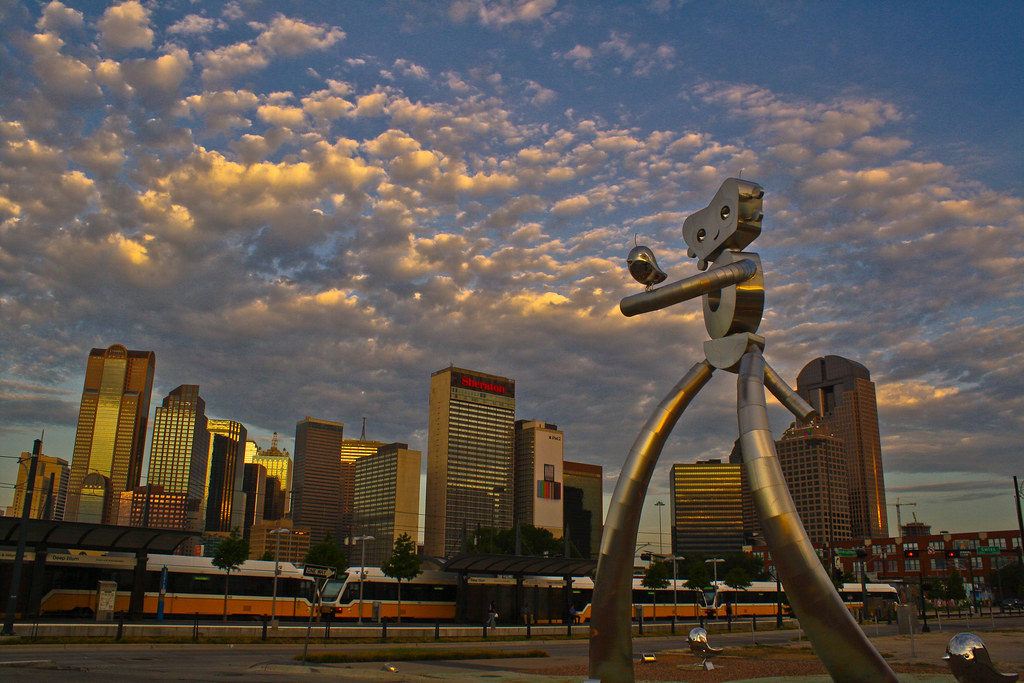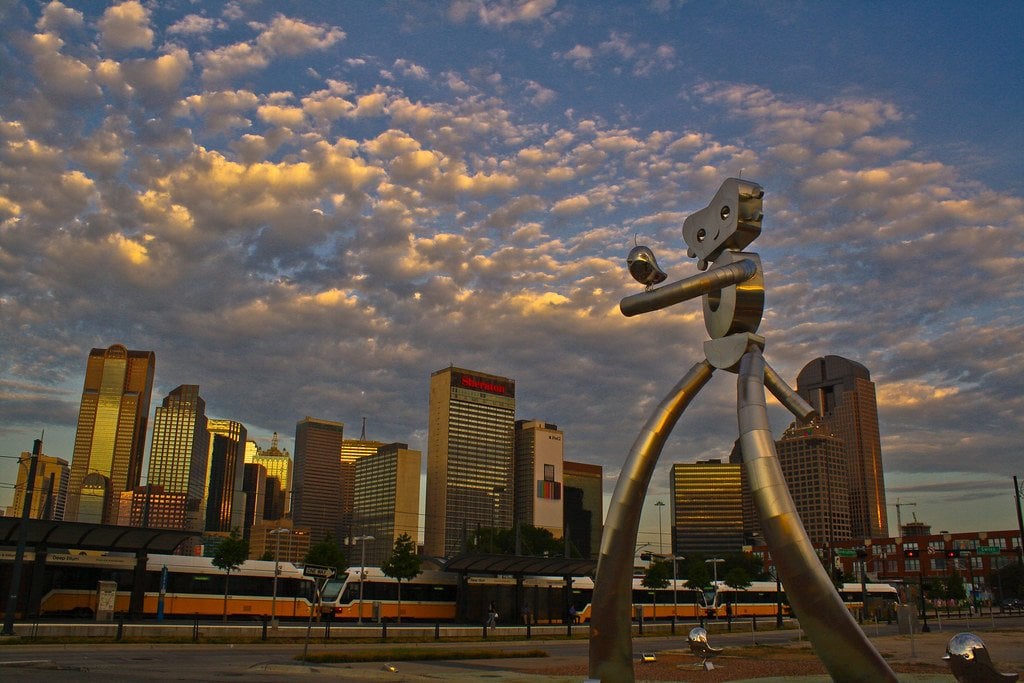 The third-largest city in the state of Texas and the fourth-largest metropolitan area in the USA. Around 7.5 million people live in Dallas across 385 square miles.
Famous for its high concentration of shopping centers, skyscrapers, restaurants, and barbeque cuisine.
Depending on where you're arriving from, you can arrive at Dallas Love Field Airport by air or by road. Amtrak trains also service the city.
The best way to get around Dallas is by car, and rentals are available at the airport and in the city. Some neighborhoods are walkable, and there is also an efficient public transport network, including a light rail system, buses, taxis, and trolleys.
Dallas has urban and semi-urban accommodations, including high-end hotels, homey bed and breakfasts, self-catering vacation rentals, and budget-friendly motels.
Austin Summary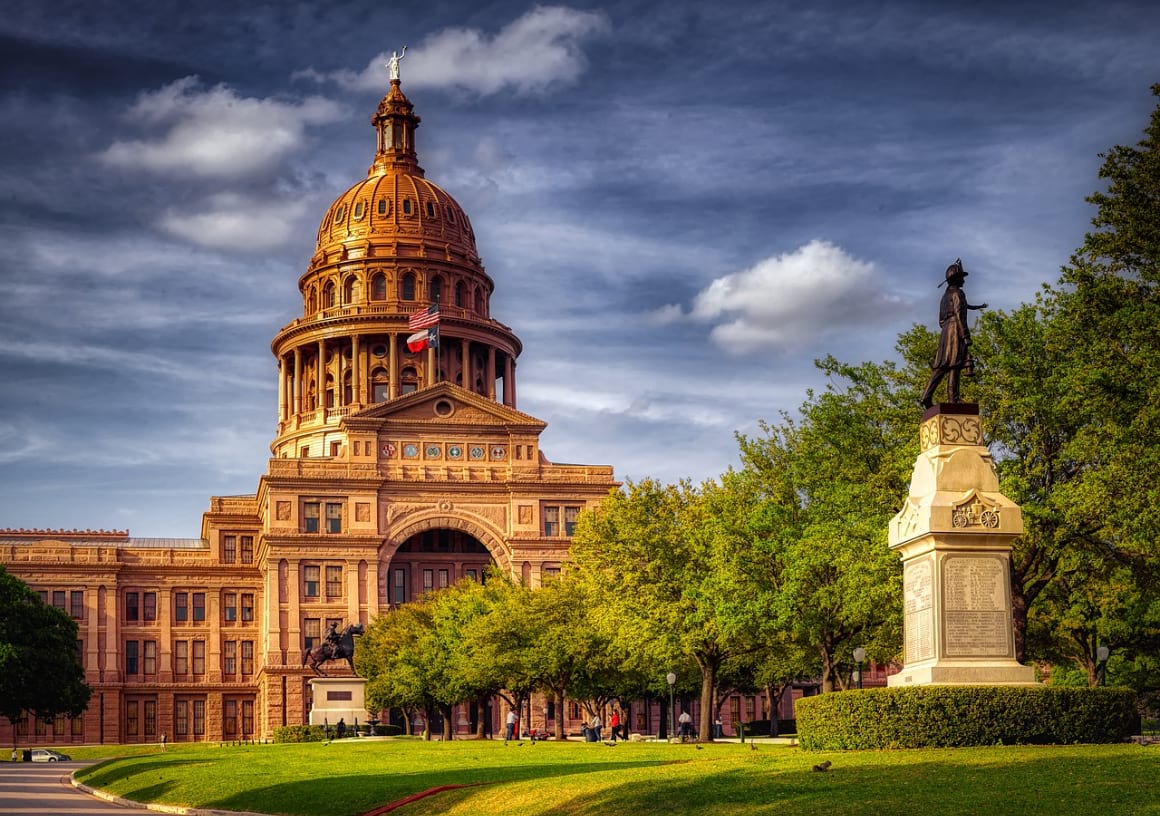 Austin is the capital of Texas and the 11th most populous city in the country. The city is around 305 square miles big.
Famous for being the live music capital of the world, its southern charm, and for being the headquarters to several Fortune 500 companies. Well known for its world-class museums.
Austin has three airports, including one international airport (Austin-Bergstrom International). Driving to the city is common on intercontinental road trips. Alternatively, the city also has an Amtrak train station.
The most convenient and affordable way to get around Austin is by car, whether renting your own personal vehicle or using taxis. Alternatively, the city does have a network of metros, buses, and bike and scooter trails.
Accommodation in Austin ranges from luxury hotels in urban skyscrapers to cozy guest houses to self-catering rentals and motels.
Is Dallas or Austin Better
Dallas and Austin have long been pitted against each other, creating a rivalry of southern comfort. While it's impossible to determine the 'better' city without prejudice, I've tried my best to compare them according to common questions you might ask as a tourist.
For Things to Do
The beauty in Dallas lies in the details. If you're after a typical southern city experience, Dallas is overflowing with historic architecture, a vibrant arts and culture scene, and stunning public spaces. Art Deco lovers, in particular, will go crazy over the architecture and sculptures here.

Dallas is also a center of history, art, and incredible views. The Dallas Arts District is a sprawling neighborhood dedicated to art, science, and history museums, as well as theatres and performance venues. There is always something going on in Dallas for culture and art fans. There are also a bunch of great places to stay!
Austin, on the other hand, is a quirky and relaxed city. Most well known as a live music hotspot, it is no doubt the better city for nightlife and a social scene.
Austin also tops the cake when it comes to shopping, with an abundance of vintage boutiques, curated Western wear shops, and spunky outdoor shopping streets.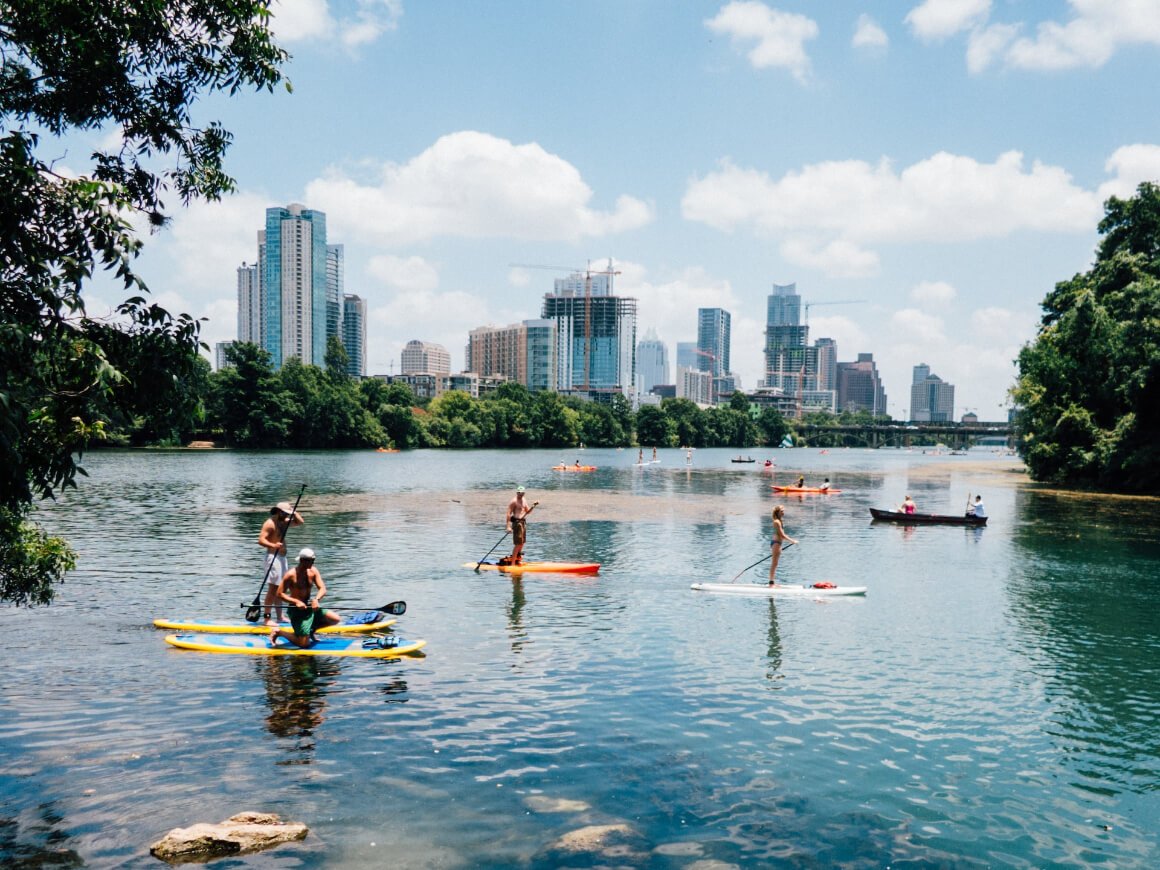 Foodies will be blown away by both cities, which offer traditional southern comfort food like barbeque in abundance. However, if we take the setting of restaurants into account, Austin has a few more eateries set in gorgeous places, overlooking river views and city scenes.
Nature, greenbelts, and state parks surround Austin. From the Barton Creek Greenbelt to McKinney Falls State Park to Zilker Metropolitan Park in the city, Austin has tons of outdoor space waiting to be explored by adventurous travelers.
If we compare Dallas and Austin in terms of outdoor space, Dallas has more of a high-rise city feel. However, there are tons of day trips that you can take around the city to find exciting outdoor activities.
Winner: Austin
For Budget Travelers
Compared with other cities in America, Dallas is relatively inexpensive. On the other hand, Austin is one of the more expensive cities in America, outdoing Dallas' cost of living by over 17%. That being said, accommodation is especially expensive in Dallas, making the cities similarly priced for a vacation. Generally, you should budget around $110 per person per day in Dallas or $120 in Austin.
Accommodation is primarily urban in Dallas and urban and semi-urban in Austin, depending on if you choose to stay in the city or the suburbs. The average hotel would cost two guests around $135 per night in Dallas or $100 in Austin. If you're traveling solo, you could stay in a mid-range Dallas hotel or motel for $60 or for $45 in Austin. Hostels aren't very common in either city, but you could book a bed in a hostel dorm for as little as $25 per night.
While there is public transport in both cities, most prefer to rent a car in these suburban-dominated cities. On average, travelers spend $23 per person per day on local Dallas transport and around $38 in Austin.
Food is similarly priced in both cities. Food for one day in Dallas and Austin costs around $28, with one meal costing around $11 per person. Of course, breakfasts are significantly cheaper, and many hotels include breakfast in their overnight rate.
A domestic beer purchased in a supermarket is around $5.5 in Dallas vs Austin's $6.
Winner: Dallas
Small Pack Problems? 😉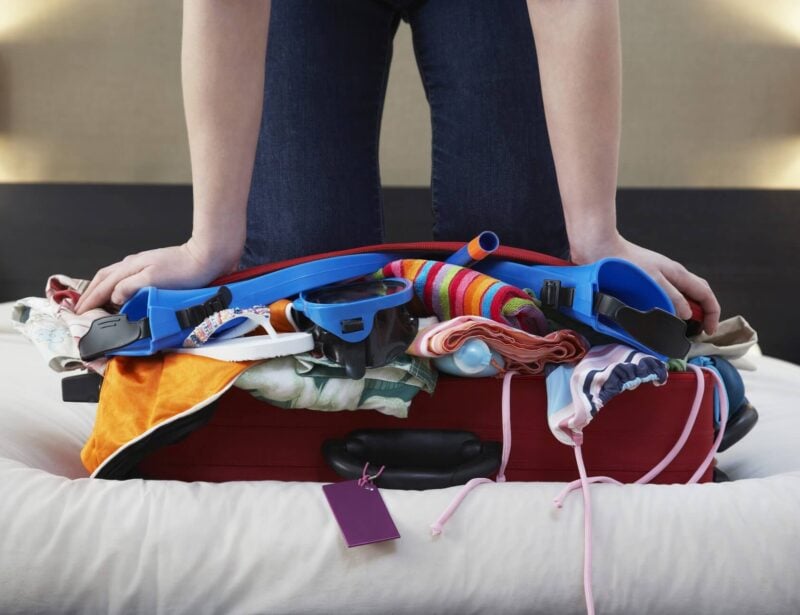 Wanna know how to pack like a pro? Well for a start you need the right gear….
These are packing cubes for the globetrotters and compression sacks for the real adventurers – these babies are a traveller's best kept secret. They organise yo' packing and minimise volume too so you can pack MORE.
Or, y'know… you can stick to just chucking it all in your backpack…
Get Yours Here
Read Our Review
If you're traveling on a budget, this self-catering one-bedroom apartment has everything you need for a quick or short stay in the city. It features a modern open-concept living room and kitchen, a free parking spot, and is located just a short walk from downtown Dallas.
For Couples
Depending on what type of couple you are, both Dallas and Austin have a lot going for them as romantic destinations.
Dallas might be more to your taste if you're the type of couple to enjoy browsing through high-end shops together, eating contemporary takes on southern comfort food, and strolling through museums and galleries. The city is better for city-slicker travelers who enjoy a lively atmosphere and buzzing city center; however, this can sometimes be overwhelming.
Austin offers a much more laid-back and relaxed vibe with all the southern charm you could dream of. The city is much smaller and less intense, making it a great place to explore and adventure with your loved one.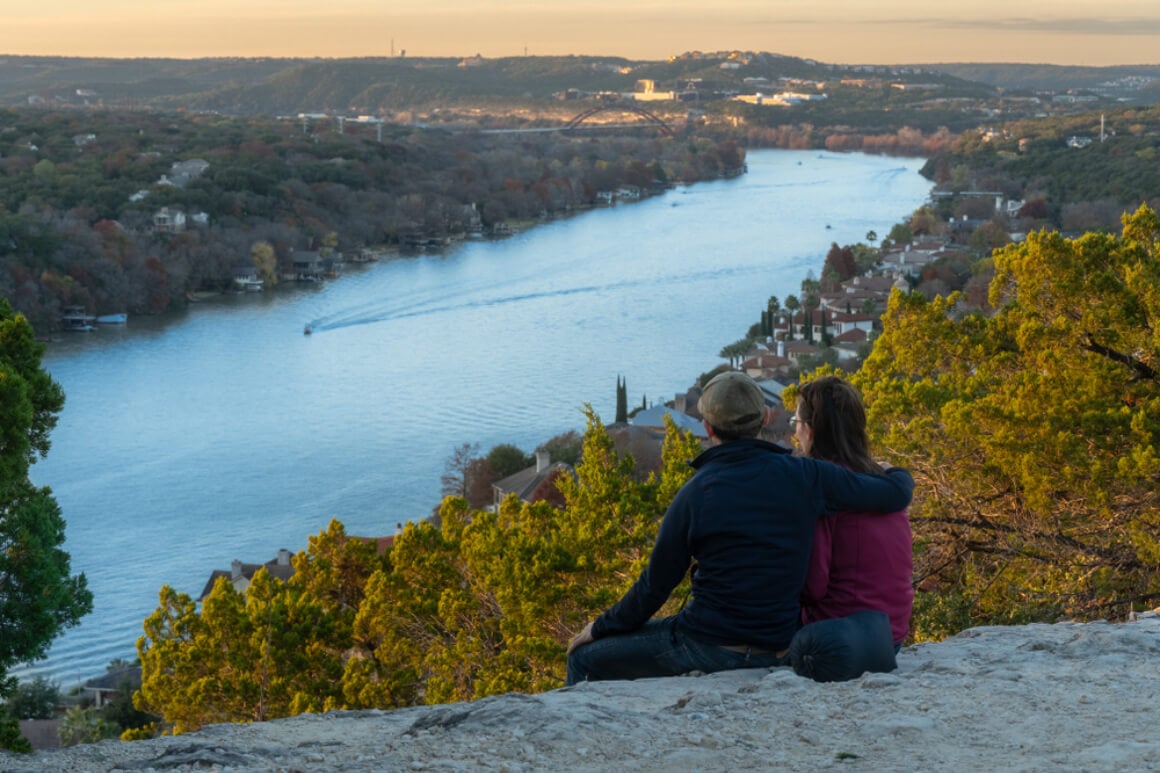 With fewer high-rise buildings taking over the skies, Austin features a blend of modern architecture and traditional old American architecture, making it feel much cozier than a big city.
There are some incredible spas and retreats in and around both cities, which you can visit for a pampering experience. If you're a fan of good southern food and local brews, Austin has excellent eateries and breweries set along the river and other gorgeous locations. Since there are fewer skyscrapers, the views here are generally better.
If you're wondering whether Dallas or Austin is best for outdoor enthusiasts, Dallas has its fair share of gorgeous outdoor areas for couples who enjoy getting a bit of fresh air. These include the Dallas Arboretum and Botanical Garden, White Rock Lake, Mandalay Canal, and Lake Carolyn. On the other hand, Austin offers more in the sense of nature and the great outdoors, with canyons, greenbelts, and state parks just a short drive from the city.
Overall, Austin has a more relaxed vibe and moves at a slower pace when compared with Dallas, which is often a deciding factor for couples after a more romantic setting.
Winner: Austin
If you're visiting with your significant other and have a big budget, the Austin Proper Hotel, A Member of Design Hotels, is one of the most exquisite properties in the city. Set just a short stroll from Shoal Beach on the river, the accommodation has a rooftop terrace with a swimming pool and a bar and offers free parking and bicycles for all guests.
For Getting Around
Dallas and Austin are two cities that are undeniably easiest to get around by car. Renting your own car means you'll have absolute freedom to travel where you want to whenever you want to. It also makes it easy to take day trips out of the cities and is a great way to travel from Dallas to Austin if that's an option for you.
Parking in both Dallas and Austin is often free, if not affordable. Traffic is worse in Dallas, but neither has terrible congestion compared with other large cities. Dallas' roads are laid out in a convenient grid-style format, making them easy to navigate.
If driving isn't for you, both cities have efficient public transport networks connecting the inner city with the suburbs. Dallas is home to the country's longest light-rail service, buses, taxis, rideshare apps, and trolleys (which are equally as fun to ride as they are convenient).
Austin's public transport offers a network of bus routes, MetroRail, and, of course, taxis and rideshare apps are available too.
Austin is generally more walkable, with well-organized walking and cycling trails in the downtown district. Since Dallas is much larger, only the inner city is considered suitable for pedestrians; however, using public transport is advised if you need to travel between neighborhoods.
Winner: Austin
For a Weekend Trip
Two to three days is the perfect time to spend in Dallas, whereas Austin requires a bit more time to properly explore. Although Dallas is enormous, much of the city comprises outlying suburbs, and the inner city is relatively compact. Attractions are close to one another, making exploring downtown on foot easy.
On a weekend visit to Dallas, make sure you explore downtown, marveling at the Art Deco architecture along the way. Take in the cultural sites at the Sixth Floor Museum and Dealey Plaza before grabbing a hearty southern meal at Dallas' West End Historic District.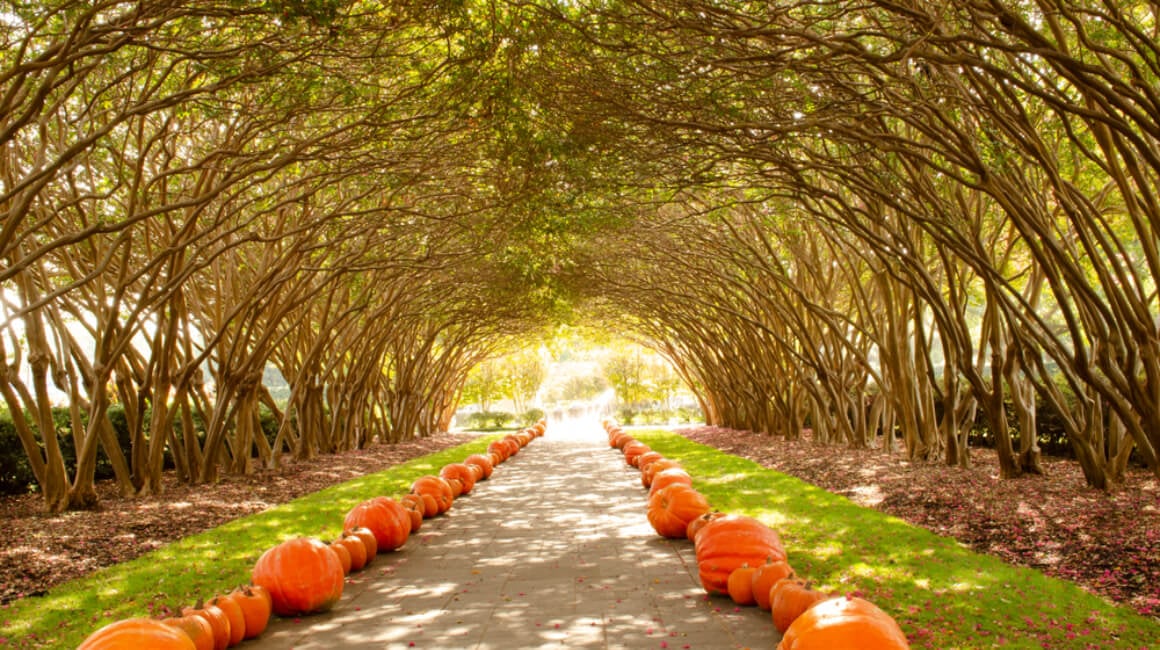 You could spend your second day strolling through the Dallas Farmers' Market and relaxing in Klyde Warren Park. If you're craving more outdoor fresh air, the Dallas Arboretum is another beautiful place worth visiting on a quick visit.
Not far from the center, the Dallas Museum of Art is one of the main attractions you should not leave off your list. Of course, between all this cultural exploring and outdoor adventuring, you'll be able to stop off at a few of Dallas' best southern comfort barbeque restaurants along the way.
Winner: Dallas
For a Week-Long Trip
While you can scratch the surface of Dallas within a weekend, Austin (although smaller in size) has a lot more to do to keep you busy for a week-long trip. One of the reasons I recommend spending longer in Austin vs Dallas is because the city is located near a bunch of outdoor state parks, hot springs, and greenbelts that you could spend full-day trips exploring.
Take a couple of days to fully indulge in downtown Austin, which is booming with activity, youthful events, and a vibrant nightlife scene. Most of the main attractions within the city center are close to one another, making it possible to explore the city on foot.
Spend time learning about the city's history at the Texas Capitol building, Bullock Texas State History Museum, and the Texas State University campus. The Zilker Metropolitan Park is a great place to get a breath of fresh air within the city, as is the Barton Springs Pool, where you can rent kayaks, boats, and SUPs.
If you're a fan of shopping, head to South Congress Avenue to browse proper Texan footwear and cowboy hats. You'll want to look at the part when in this western city!
After seeing what the city offers, dedicate a couple of days to exploring the surrounding area, including the holy land of barbeque, Lockhart. Here, you'll find first-class dining establishments that you won't find in the city center.
If your trip lines up with a baseball game, make sure to watch a game at Dell Diamond for a wholesome Southern sporting experience.
Winner: Austin
Visiting Dallas and Austin
If you're passing by Texas on a whirlwind American trip, it makes sense that you might have to choose just one of the major southern cities to visit. There is just so much to see and do around the country to fit in every major hub.
That being said, if you have the time to visit both Dallas and Austin, the journey between them is quick, easy, and entirely worth it! Luckily, the two cities are just under 200 miles away from each other by car. The most common way to get between the cities is to drive along the I-35E and I-35S, which will take about three hours.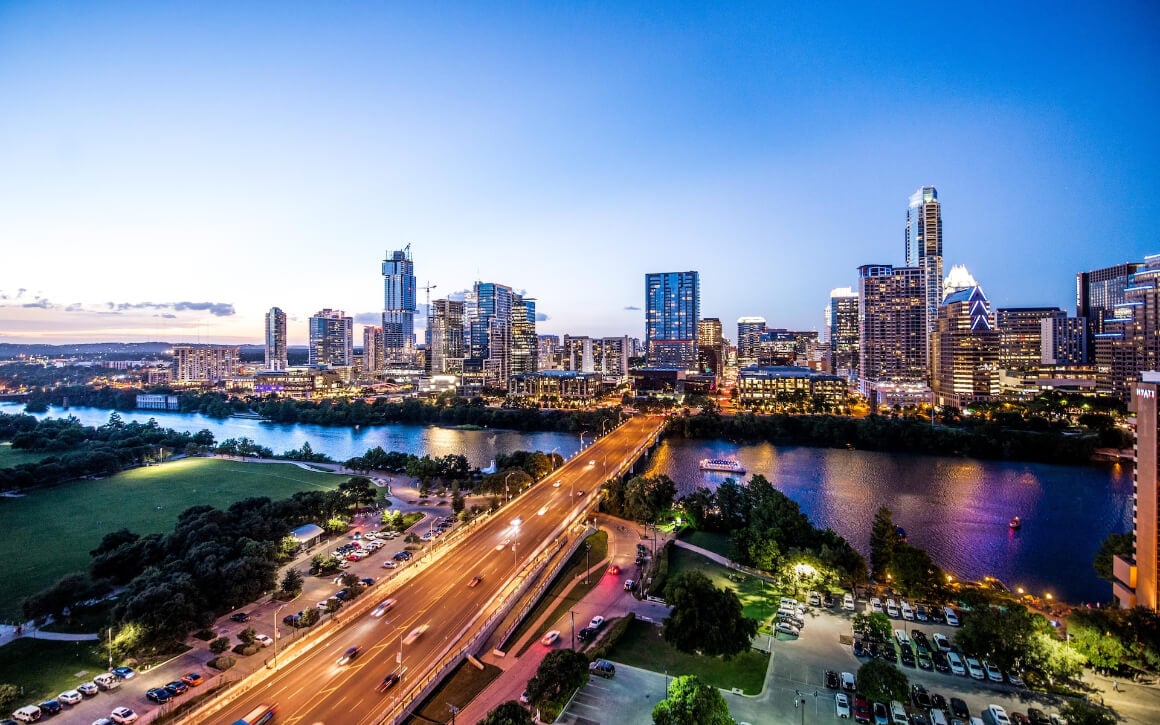 The second most straightforward way to travel between Dallas and Austin and vice versa is also the cheapest. Traveling by bus is eco-friendly, with Greyhound journeys operating every hour and Megabus routes four times a day. This journey takes between three and four hours in total, depending on traffic.
Alternatively, an Amtrak train runs between the two cities for a super low price. If you book in advance, you could grab a ticket for as low as $17 per direction.
Since the cities are so close to one another, flying is expensive, environmentally damaging, and time-consuming (considering the time it takes to go through security and collect your bags on arrival).
Is This the Best Backpack EVER???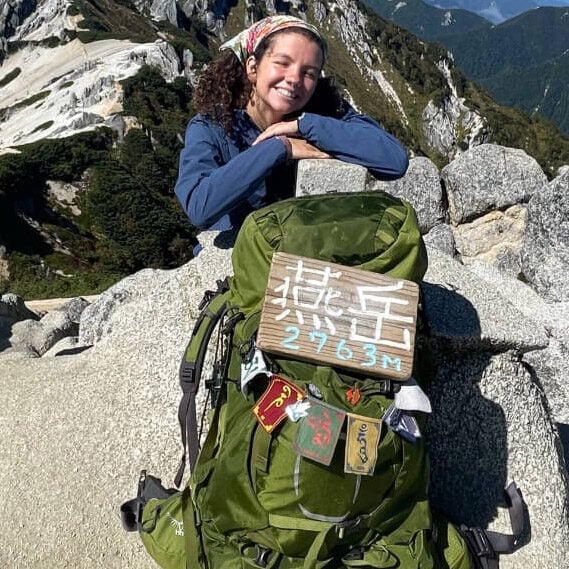 FAQs About Dallas vs Austin
Final Thoughts
The main difference between Dallas and Austin is the overall feel of the cities. Dallas is much more prominent in both size and population. Famous for its oil money and skyscrapers, it is also known to have a corporate feel, with huge head offices and headquarters of some of America's biggest companies. Because of this, the city naturally welcomes more business and tourism-related visitors.
Conversely, Austin is a more lively and vibrant city that feels like a small town. Home to a top Texan university, it's got an especially young population that brings a wealth of youthful, vibrant, and happening activities to the city.
Both cities are a must for southern comfort food and hospitality; however, we understand that you might have to choose between Dallas and Austin if you're strapped for time. Hopefully, this article has laid out the pros and cons for each city to make your decision a bit easier.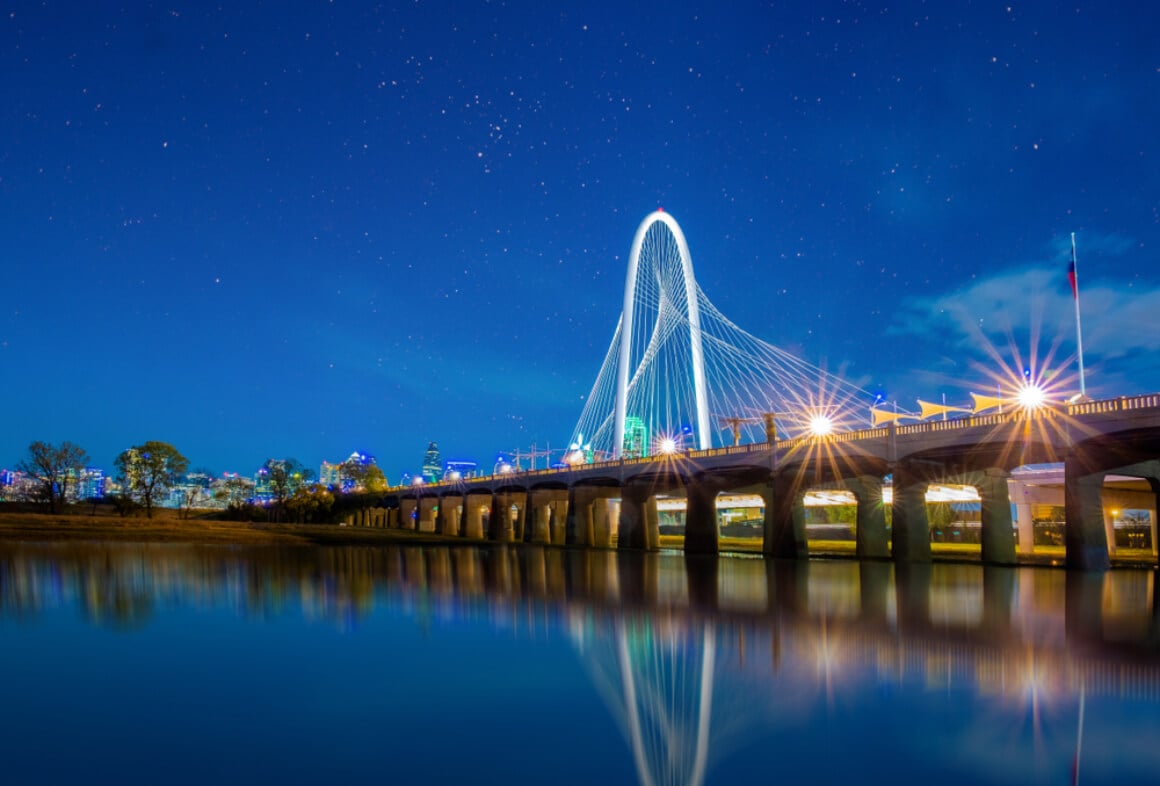 ALWAYS sort out your backpacker insurance before your trip. There's plenty to choose from in that department, but a good place to start is Safety Wing.
They offer month-to-month payments, no lock-in contracts, and require absolutely no itineraries: that's the exact kind of insurance long-term travellers and digital nomads need.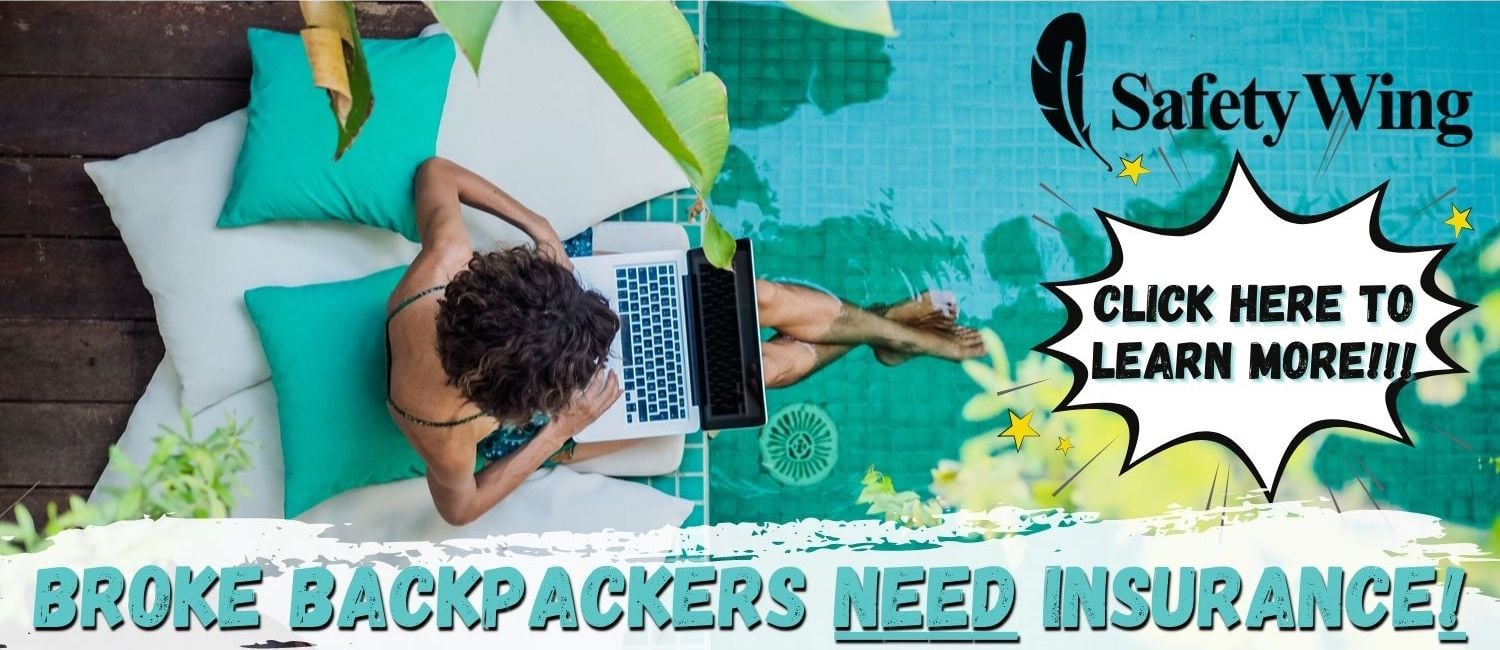 SafetyWing is cheap, easy, and admin-free: just sign up lickety-split so you can get back to it!
Click the button below to learn more about SafetyWing's setup or read our insider review for the full tasty scoop.
---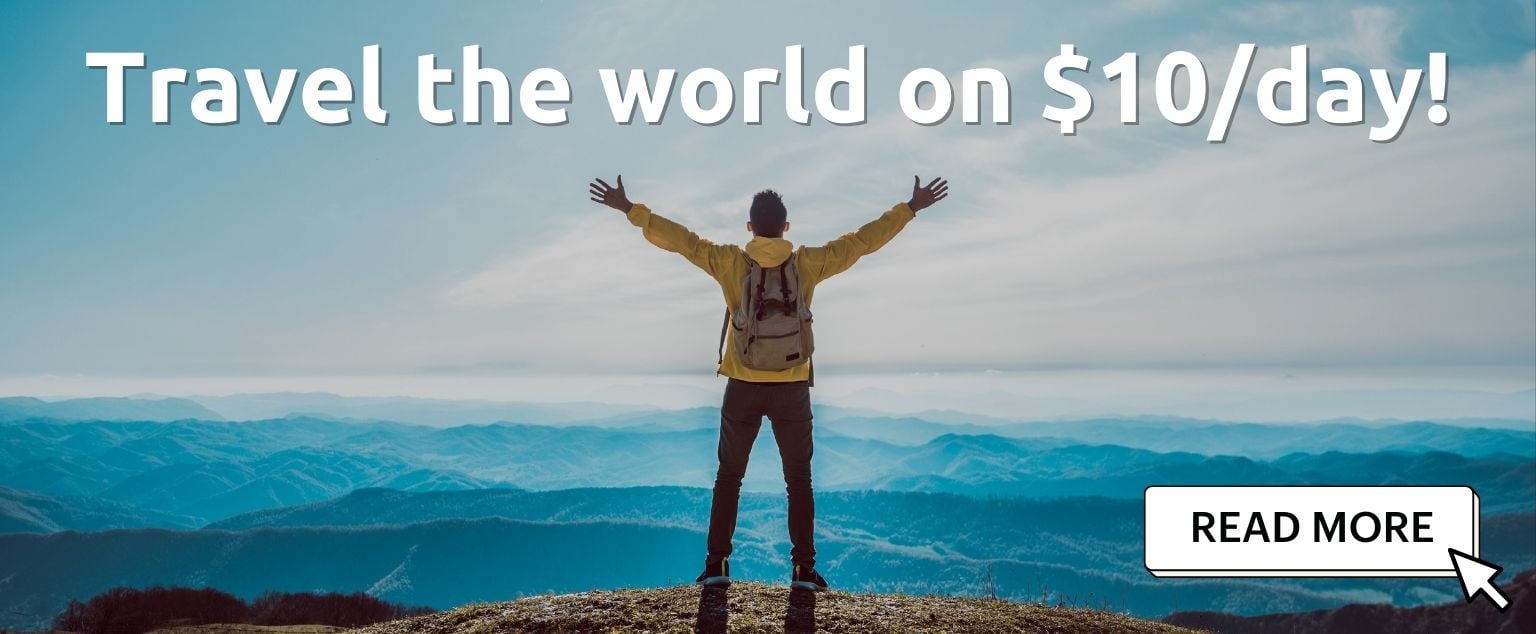 And for transparency's sake, please know that some of the links in our content are affiliate links. That means that if you book your accommodation, buy your gear, or sort your insurance through our link, we earn a small commission (at no extra cost to you). That said, we only link to the gear we trust and never recommend services we don't believe are up to scratch. Again, thank you!