Nicknamed 'The Queen City' for being a western center of culture, art, and civilization in the 1800s, Cincinnati is a colorful and vibrant city with a unique history. Today, the city is represented by its incredible skyline.
If Cincinnati is known for anything, it is for its welcoming atmosphere and friendly locals. We are in the Midwest, and there is nothing more welcoming than Midwestern hospitality.
While there is enough to do and see in this gorgeous city to keep you busy for weeks, you should split your trip up and take a few day trips from Cincinnati to get a better picture of this Midwestern area.
Cincinnati (Ohio) is conveniently positioned at the crossroads of three states; Ohio, Kentucky, and Indiana, making it super easy to visit neighboring states on a day trip.
Let's take a closer look.

Unlock Our GREATEST Travel Secrets!
Sign up for our newsletter and get the best travel tips delivered right to your inbox.
Getting around Cincinnati and Beyond
Whether you plan on spending all of your time in the city center or taking some day trips around the area, the best way to get around this city would be to rent a car. Even in the city center, popular attractions and landmarks are far apart, making it hard to walk from one neighborhood to the next.
If you are not arriving by car, you can rent one at the Cincinnati Northern Kentucky International Airport (CVG) with the usual international rental agencies. Hertz, Avis, and Enterprise Rent-A-Car also operate agencies throughout the city.
Parking is free or cheap compared with other cities in the states, and many garages and street parking are available throughout the city.
Some specific neighborhoods and areas are very pedestrian friendly, and when possible, walking around a new city is recommended to get a good feel for a new place.
There are two primary bus services in Cincinnati; The Southwest Ohio Regional Transit Authority (known as Metro) and the Transit Authority of Northern Kentucky (TANK). If renting a car isn't an option, you can get around the city using the tourist line (1) on the Metro, which makes regular stops at the city's main attractions.
A one-way trip will cost just $1.75 and runs every 20 to 30 minutes during the week and less frequently on weekends and holidays.
Cincinnati's top taxi companies are Community Yellow Cab, Towne Taxi, and United Cab Co. Uber and Lyft also operate throughout the city. Still, they will end up costing more than if you were to rent a car.
Half-Day Trips in Cincinnati
Sometimes it isn't possible to take a day trip the entire day, especially if you only have a few days to spend in Cincinnati. If this is the case, try to make time for a half-day trip in Cincinnati. This way, you can see more of the nearby states without committing to a full day out and about.
Half-Day Trip to Dayton, OH
Dayton is most well-known as the Birthplace of Aviation because it was the home to two leading engineers, Orville and Wilbur Wright. The Wright brothers, known as the founders of the modern airplane, have created a name for the city where their first aircraft was designed and tested.
It's only a short one-hour drive from Cincinnati, making it a top spot for a half-day trip. It's a must-visit for anyone with any interest in aviation. Visit The National Museum of the US Air Force to observe hundreds of missiles and aircraft spanning used over the past century.
The Wright Cycle Company Complex, the actual workplace of the Wright brothers, is a beautiful place to visit and, in my opinion, to get inspired. In this workshop, the Wright brothers conceptualized the idea of building a 'flying machine'.
Dayton was the birthplace of a few other instrumental inventions. It was the Silicon Valley of the last century, pushing out the cash register, electric wheelchair, beverage can, and modern parking meter.
Once you've learned a thing or two about American inventions, head to one of the city's gorgeous parks for a breath of fresh air. For a more adventurous day trip, you could rent a kayak and paddle down the river.
Spend a night in this cozy modern home in Dayton if one day in this city isn't enough time for you.
Half-Day Trip to Brookville Lake, IN
Hidden away in the Whitewater Valley of Indiana, only a one-hour drive from the city of Cincinnati, Brookville Lake is one of the most picturesque places for an outdoor day trip from Cincinnati.
It's one of the best lakes near the city for swimming and boating, and you can do tons of water activities in the lake.
For a more relaxing approach to your day trip, enjoy a day on one of the two public beaches, which offer changing rooms, restaurants serving light snacks and drinks, and lifeguards on duty.
There are also a bunch of incredible restaurants near the lake where you can grab a bite to eat for lunch. These beaches also have designated picnic spots to set up camp and bring your own lunch.
Other than watersports, a large portion of the shoreline has been designated as hiking trails. You could spot all sorts of unique wildlife and birds from these trails, which span 25 miles along the lake.
Take a break from the city and spend a night in this historic barn loft on Airbnb to get a taste of the slow life.
Is This the Best Daypack EVER???
Full-Day Trips in Cincinnati
A full-day trip is the best way to explore and experience the Cincinnati region. Positioned at the interception of Ohio, Kentucky, and Indiana, it's no surprise that there are some incredibly diverse and unique places to visit in the area.
Here is my pick of the top full-day trips from Cincinnati:
Day Trip to Indianapolis, IN
World-class attractions, an incredible dining scene, and beautiful architecture are just a few phrases that describe the exciting city of Indianapolis. Located two hours across the border in Indiana, Indy (as the locals call it) is one of those cities you have to visit to see what the hype is all about.
Known as the 'crossroads of America' because it has the most interstate legs of any US city, Indianapolis is a metropolis with a quirky vibe.
Start your day trip off at the Children's Museum. Whether traveling with young kids or not, this incredible museum is rated as the largest children's museum in the world and will quickly make you feel like you're a child again.
Take a stroll down Mass Avenue for a taste of the downtown city center. Here, you can pass everything from international chains to boutique stores and local shops.
Monument Circle is a special place to pay homage to the Soldiers and Sailors of the country. This memorial is especially festive during Christmas time.
To end your day with a bang, take a leisurely stroll down Canal Walk, a modern district bathed in sunshine and lush trees.
Suggested trips: Indianapolis: Guided Walking Tour of Downtown: Sights and Stories, Fountain Square Food Tour
Day Trip to Clifton Gorge State Nature Preserve, OH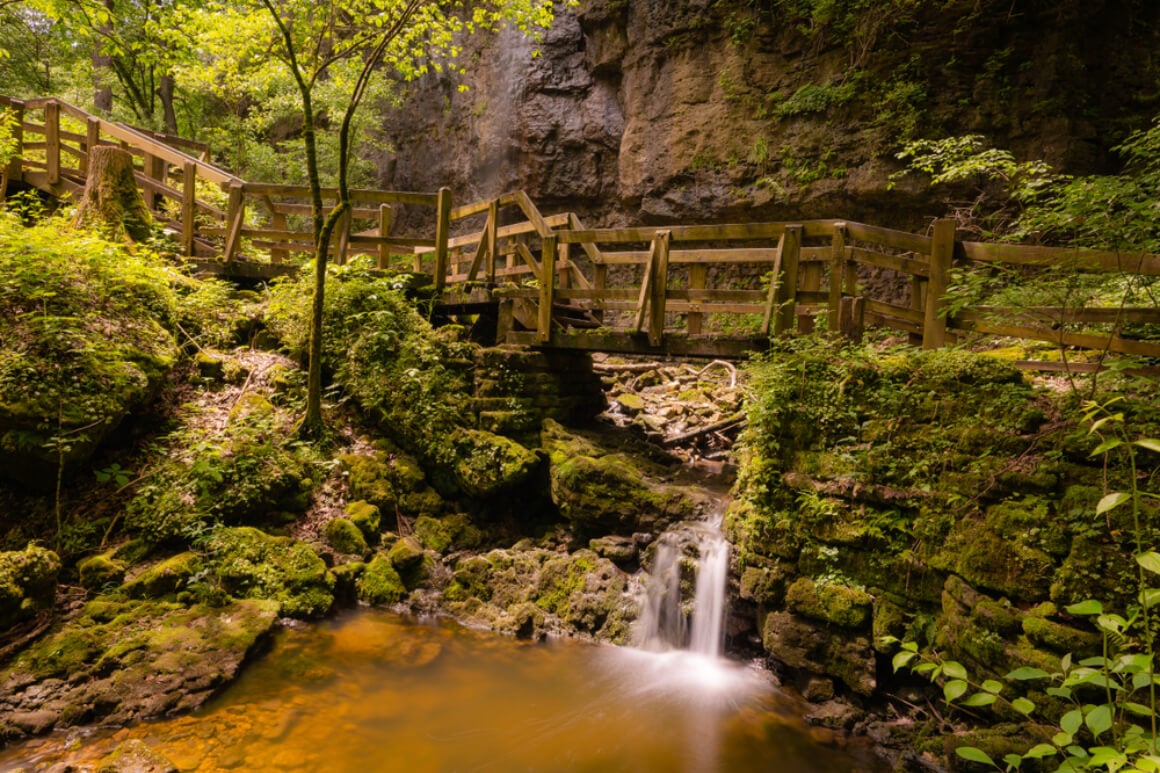 Now and again, a day in nature is enough to help us reset and recuperate. Especially when on the road, spending time outdoors is one of the best ways to stretch your energy and mind to prepare yourself for the rest of your travels.
Just an hour and fifteen minutes on a day trip from Cincinnati, the Clifton Gorge State Nature Preserve is one of the most magnificent places to visit in the state of Ohio. It has been established to protect a series of incredible dolomite and limestone gorges in the state.
Registered as a National Natural Landmark, hundreds of thousands of people visit this park annually. While the water might look inviting, there is no swimming or kayaking allowed in this area due to the many sharp rocks and dolomite edges below the water's surface.
There are a bunch of walking and hiking trails throughout the 268-acre park, which are the best way to explore these magnificent rock formations. Spring is the best time of year to hike in this park, as you will pass dramatic waterfalls and fields packed with blooming wildflowers.
Day Trip to Louisville, KY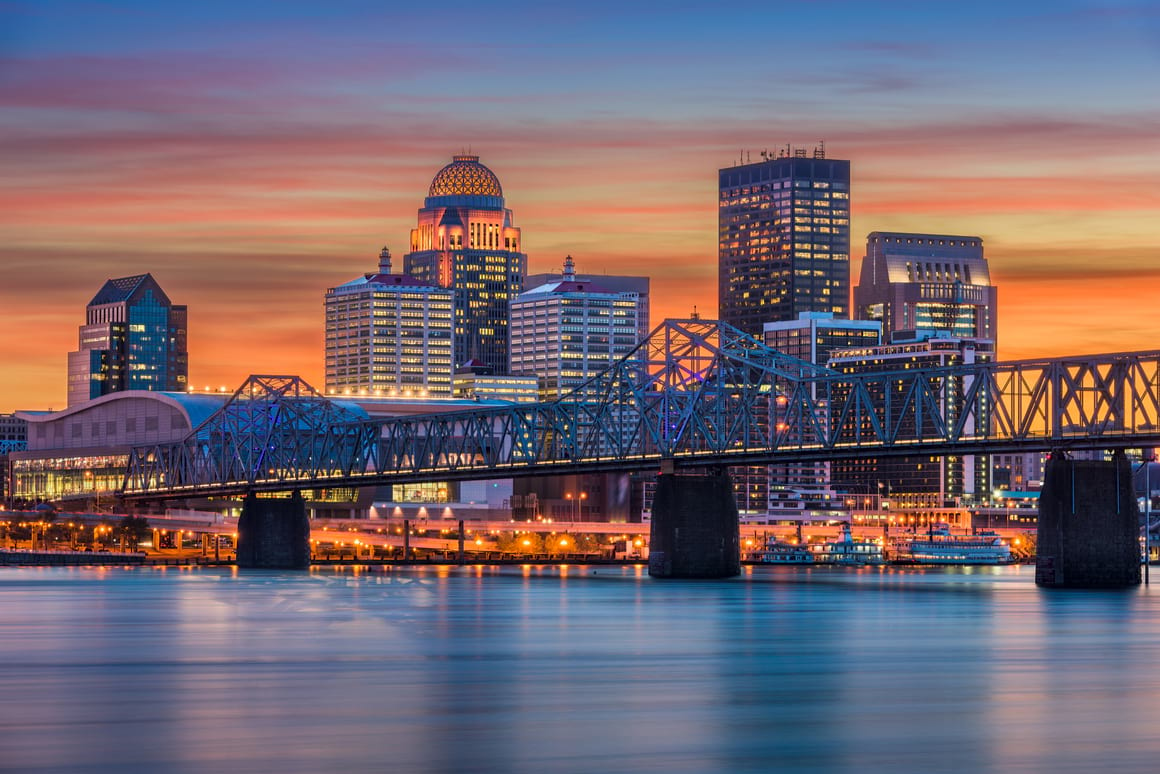 Take the hour and forty-minute drive across state borders into the exciting Kentucky city of Louisville. Louisville is known for its wholesome blend of Southern and Midwestern Charm. And let me tell you, you'll feel it as soon as you arrive in this welcoming city.
Like any big city, it's always a good idea to take an introductory walking tour around the major attractions in the city's heart. I have linked a couple below that will get you out and about and help you learn about this old city's history.
There is something in Louisville for every type of traveler. Visit the Muhammad Ali Center to learn about this local legend. Stroll past the Belle of Louisville, the oldest operating steamboat in the world. If you have the time, the Conrad-Caldwell House is another top attraction worth checking out.
If you visit during May, try to time your day trip from Cincinnati with the annual Kentucky Derby, one of the most watched and famous horse races in the world.
If your trip doesn't align with the actual Derby, a visit to the Kentucky Derby Museum is an excellent way to learn about this incredible event's history, hospitality, and traditions.
Suggested trips: Old Louisville: History and Architecture Walking Tour, Louisville: Family Friendly Ghosts Walking Tour
Day Trip to Hocking Hills State Park, OH
Calling all hikers and outdoor adventurers:
The Hocking Hills State Park is considered a hiker's dream, featuring seven distinct hiking areas known as Ash Cave, Old Man's Cave, Rock House, Conkle's Hollow, Cedar Falls, Cantwell Cliffs, and Whispering Cave.
Each area features its own trail, ranging in difficulty and length. Catering to everything from beginner hikers to experts, all lead to the park's central point of interest, a 100-foot-long natural bridge, and an incredible 105-foot tall waterfall.
Depending on which trail you decide to follow, you could find yourself at the top of towering cliffs, overlooking deep gorges, or passing some of the most picturesque waterfalls in the area. This really is a paradise for anyone who appreciates the great outdoors.
You'll want to pack your comfiest hiking shoes for this one.
All of these trails are one-way systems making it essential to stop off at the visitor's center and pick up a trail map before you start your journey. The trails are free to explore, but visitors are expected to stay on the designated trails at all times.
Check out the Hocking Hills State Park newsletter for upcoming events. Your visit might coincide with an educational naturalist-led hike.
Day Trip to Columbus, OH
The capital city of Ohio, Columbus, is one of the most obvious choices for a Cincinnati day trip. It's a gorgeous city packed with natural attractions, a long history, and an exciting cultural scene.
Best of all, it's just an hour and forty minutes drive from Cincinnati.
The uniquely laid-out city offers different neighborhoods with very distinct scenes, making it super interesting for visitors, who can experience a wide range of Midwestern culture within one short day.
Enjoy a slow walk around the Short North Arts District, which has an up-and-coming art and culture scene worth experiencing firsthand. There are also tons of boutique shops and quirky restaurants, perfect for a bite to eat.
Then head over to the German Village for an authentic bratwurst, one of the most vibrant neighborhoods to visit at night, with a nightlife scene like no other.
Clintonville is the trendy downtown neighborhood once home to many Revolutionary War veterans with dreams of establishing their own businesses. Today, it's one of the most popular areas in the city.
If you're visiting with young kids, I highly recommend visiting the local LEGOLAND Discovery Center, which I have linked below.
Suggested trips: Legoland Discovery Center Columbus, Columbus Scavenger Hunt Adventure
Day Trip to Serpent Mound, OH
Now, this Cincinnati day trip is a different one, to say the least. Tucked away in the Ohio Brush Creek, Serpent Mound is a prehistoric mound of land in the shape of a giant snake. It is 1330 feet long and 3 feet high and is said to have been built around 300 BC.
We aren't sure of the exact origins of this prehistoric place, but historians link it to the Adena culture, who used to live in the area between 800 BC and 100 AD. Some archeologists believe that the Fort Ancient Culture contributed to the mound around 1070 AD.
There is little evidence to show what these ancient American Indian tribes might have built the mounds for. In my opinion, the mystery of it all makes it even more interesting!
Dedicated as a National Historic Landmark, visitors can check out the Serpent Mound Museum to learn about the known history of this remarkable landmark. I also recommend climbing to the top of the observation tower to get the best view of the mysterious mound from above.
You might even want to extend your day trip and spend a night in this classic cabin in Hillsboro, a town next to the Serpent Mound.
Day Trip to Lexington, KY
Just an hour and a half south of Cincinnati is the famous Bluegrass region in Kentucky. Lexington is the most well-known city in this area, known for its rolling hills, bountiful farmlands, and horse paddocks.
This countryside region is commonly referred to as the Horse Capital of the World, where many of the horses that race at the Kentucky Derby are born and raised. A trip to this area would not be complete without visiting Keeneland, the world's leading auction house for thoroughbred horses.
Time your day trip from Cincinnati well, and you could watch a live race, tour the track, or grab a bite to eat at the Keeneland Track Kitchen.
Besides horses, Lexington is also known for its significance in the Bourbon industry. If you're of age, a bourbon tasting is a must-do activity in the Bluegrass area. There are plenty of breweries, distilleries, and tap rooms where you can enjoy a taste of the Bluegrass country.
Suggested trips: Lexington Ashland Henry Clay Estate Ticket with Guided Tour, Battle of Lexington and Concord Guided Self-Guided Tour
Day Trip to Yellow Springs, OH
With a nickname like 'Everyone's Favorite Place,' you can imagine the hospitality and warmth emanating throughout Yellow Springs, Ohio. This charming town is located just over an hour out of Cincinnati and is best known for its hearty southern food and downtown shopping district.
Downtown Yellow Springs is everything you might expect of an old Midwestern town. Think face brick buildings lining the street, housing everything from boutique shops to galleries to local eateries. It's a charming spot to spend an afternoon.
Outdoor enthusiasts can also get their fix of adventure here. Yellow Springs is just a short drive from some of the top hiking trails in the state, making it a top-day trip in Cincinnati for hikers.
The most famous trail can be found in the Glen Helen Nature Preserve, home to the great Yellow Springs that the town is named after. Here, you can cycle, hike, canoe, and camp along the scenic river and limestone gorges.
After a day in this lazy town, you might even want to extend your day trip and stay the night. This modern cottage in Yellow Springs will exceed your expectations for a quick visit.
Small Pack Problems? 😉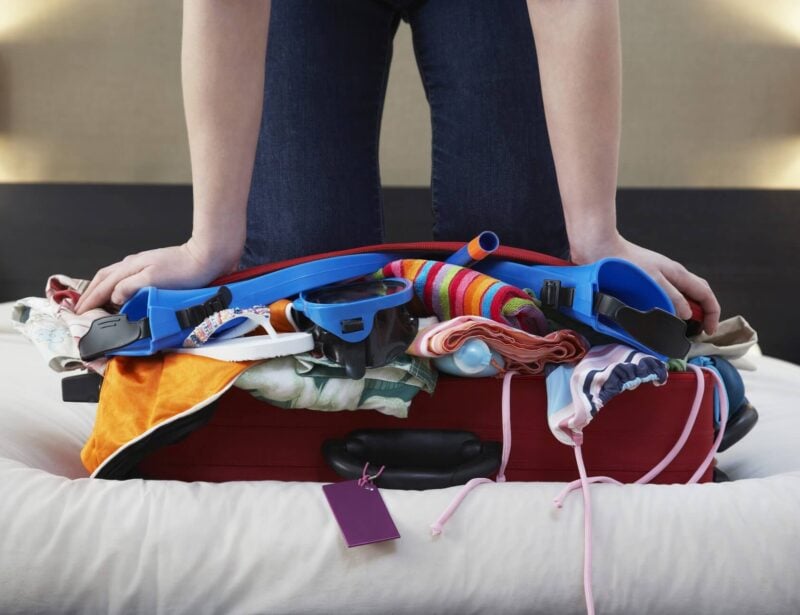 My missus travels with all her clothes in ziplock bags: don't be like my missus. UP YOUR PACKING GAME!
Packing cubes for the globetrotters and compression sacks for the real adventurers – these babies are a traveller's best kept secret. They organise yo' packing and minimise its volume too so you can pack MORE.
Or, y'know… you can stick to ziplock bags.
View Our Fave Cubes
Or Check Out the Sacks!
Don't Forget your Cincinnati Travel Insurance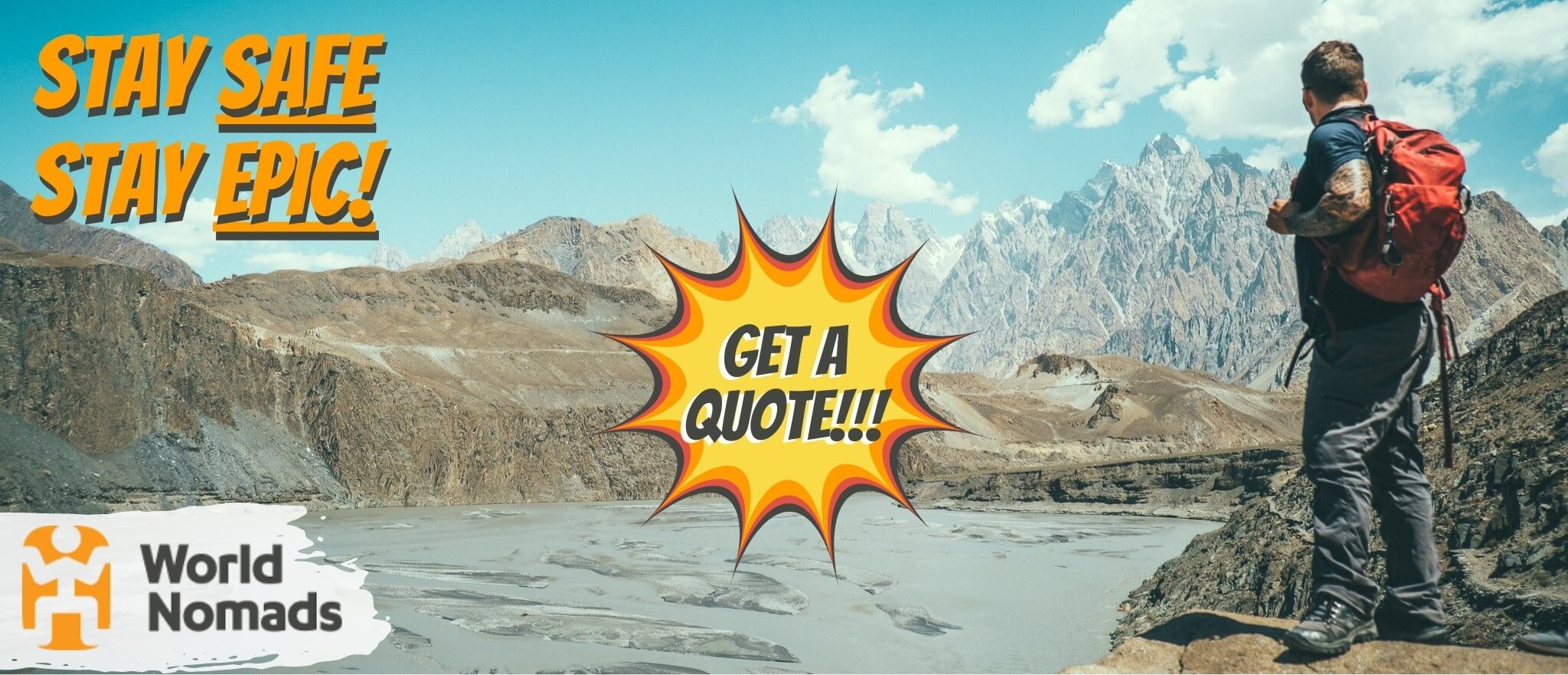 World Nomads' mission is to support and encourage travellers to explore their boundaries. They offer simple & flexible travel insurance, and safety advice to help you travel confidently.
They've been doing it since 2002 – protecting, connecting, and inspiring independent travellers just like you.
Get a quote below or read our in-depth review!
World Nomads provides travel insurance for travelers in over 100 countries. As an affiliate, we receive a fee when you get a quote from World Nomads using this link. We do not represent World Nomads. This is information only and not a recommendation to buy travel insurance.
Final Thoughts on Day Trips from Cincinnati
Whether you're after an adventurous day in nature or are looking to explore as many Midwestern cities as possible, Cincinnati is ideally located for some incredible day trips.
While there is so much to do and see in this dynamic Ohio city, there are just too many incredible places to visit around the city to ignore.
My favorite trip would have to be a day in Indianapolis, which is undoubtedly one of the most charming and unique cities in the USA. If you're leaning towards an adventurous day trip in Cincinnati, I would advise heading straight to the Hocking Hills State Park for a hike you won't forget.
---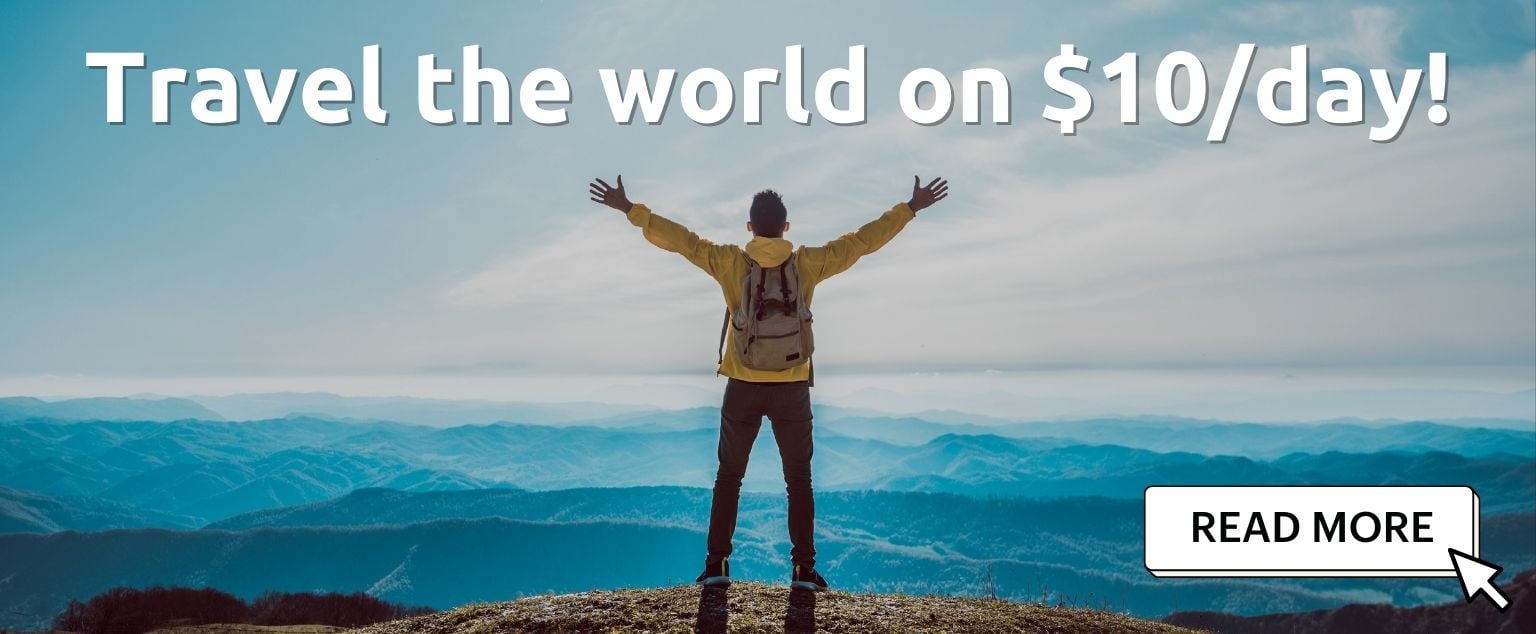 And for transparency's sake, please know that some of the links in our content are affiliate links. That means that if you book your accommodation, buy your gear, or sort your insurance through our link, we earn a small commission (at no extra cost to you). That said, we only link to the gear we trust and never recommend services we don't believe are up to scratch. Again, thank you!