If you've never been to the Middle East – but have it on your wishlist – Dubai is the perfect starter location for exploring this part of the globe. It's one of the top 5 most visited cities in the world – up there with London and Paris – so it offers plenty for visitors to see and do.
As a travel destination that values modern living, luxury and wealth with roots still deeply tied to conservative Middle Eastern ways, knowing what to pack for Dubai can seem a bit challenging and uncertain.
Welcome to our Dubai survival guide – where you can lay your doubts to rest! Read on to find your top 22-needs packing list, tips on what to wear in Dubai that is fashionable and culturally accepted, a close look at Dubai's seasonal weather conditions and how to pack for them. You'll also find packing recommendations specifically for women and men, and tips for what not to pack for Dubai.
After you've gone through all this helpful material, tackling your Dubai packing essentials will be a breeze. Get ready to experience some world-class shopping, unforgettable desert camel rides and upscale beach lounging – and be prepared to fork over some money!
Ok then, let's get to it!
Top 22 NEEDS for Dubai – Dubai Packing List
#1 – Nomatic Travel Bag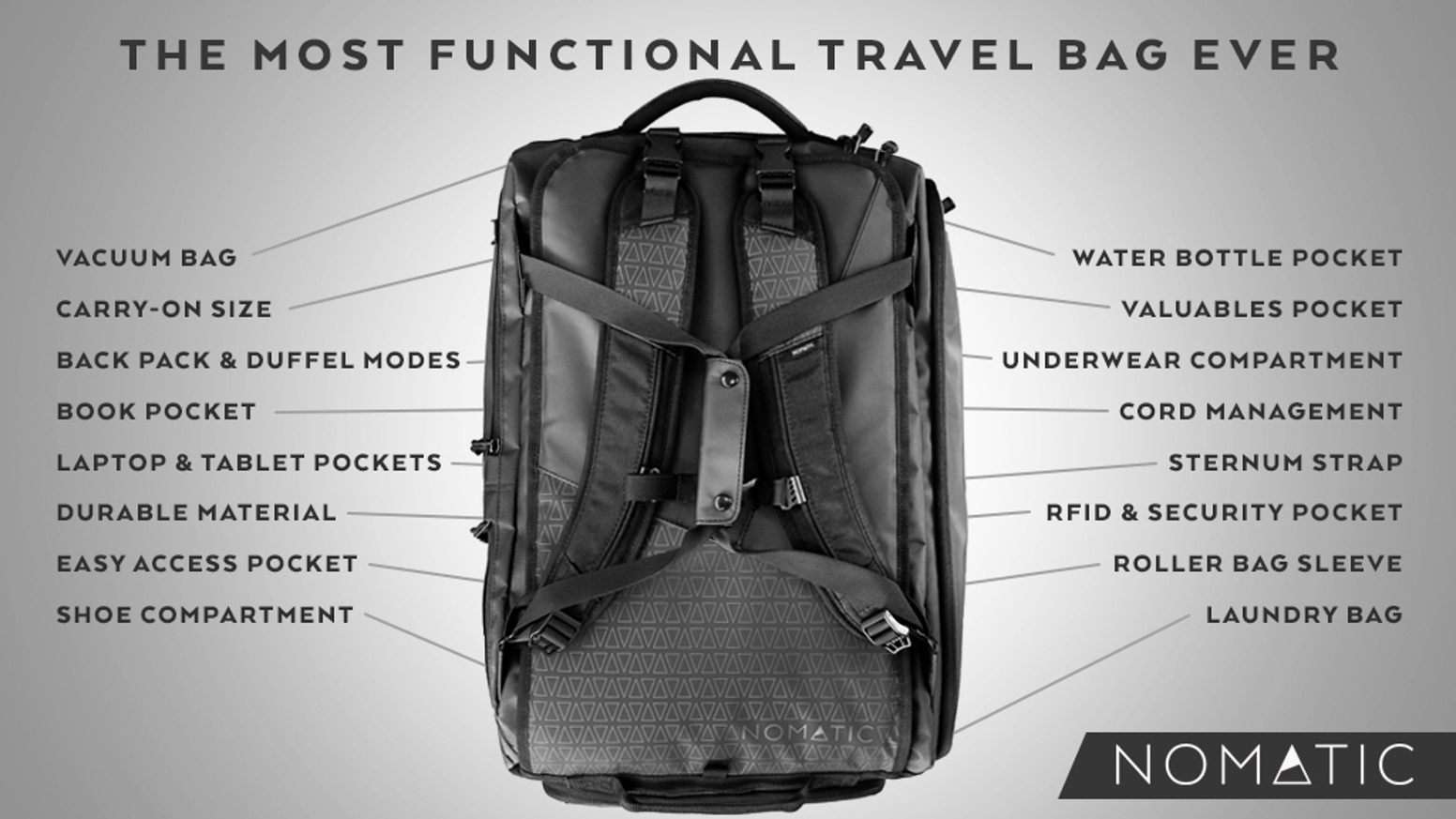 The backpack you choose matters – you don't want just any ole backpack, but one that's practical, durable and reliable. Our favorite backpack out there is the Nomatic Travel Bag. You'll appreciate all of the pockets and compartments it has to comfortably fit all the items on your what to pack for Dubai list. It's top-quality, waterproof material looks sleek and sharp thanks to its black, modern exterior. We love this bag!
#2 – Active Roots Security Belt
Thankfully, the crime rate isn't high in Dubai – but that doesn't mean completely letting your guard down. No matter where you go, pickpockets exist, and there's always a risk of losing money or getting it stolen. Your safest bet is keeping such items tucked away securely, like in an Active Roots Security Belt. From the outside, it looks like a normal belt, but inside it conceals this secret zipper pocket to hide your valuables in!
Need a little more storage?
When moving from place to place, you should keep your travel documents and other valuables on your body. Your carry on isn't safe, even when it's under your seat or overhead.
A full-sized money belt that stays tucked under your clothes keeps your documents and cash organized during your travels and assures nothing critical gets left behind or stolen.
#3 – World Nomads Insurance
If you're wavering about whether or not to spend a few extra dollars to get travel insurance – let us make up your mind for you. Get it! Things always have the possibility of going wrong – from emergencies and illness to theft and travel cancellations. World Nomads Insurance provide affordable plans.
#4 – Active Roots Water Bottle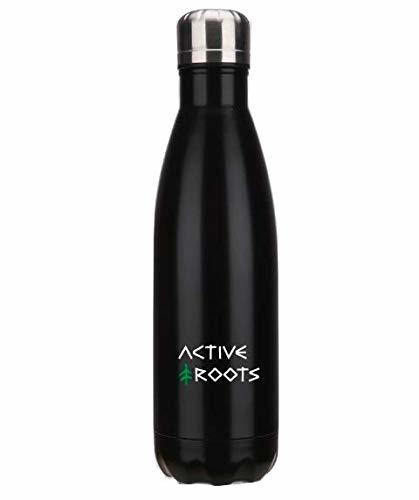 In weather that's unequivocally described as hot and scorching – staying adequately hydrated is of utmost importance. Humidity, heat, and exposure to the strong sun can easily lead to sunstroke and heat exhaustion. The best way to avoid this is to have constant access to drinking water in a stainless steel water bottle, like the Active Roots Water Bottle, that will keep your water nice and cold for up to 24 hours.
#5 – Combination Lock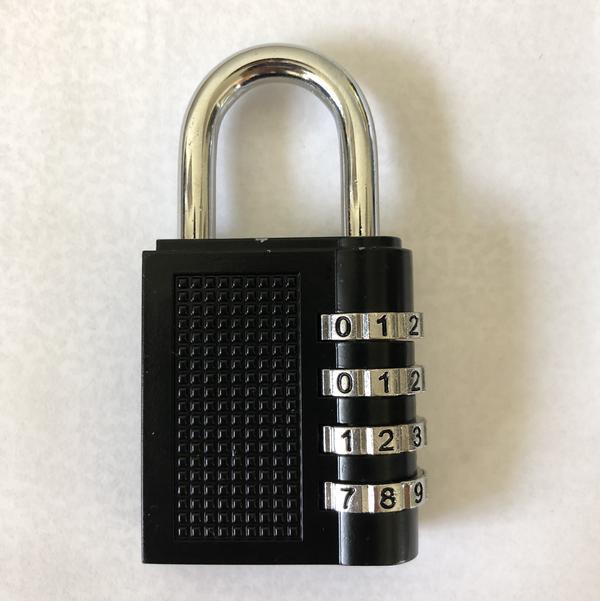 A simple extra safety measure to take is keeping your travel bag locked. We like the Active Roots Combination Padlock because it's a small, inexpensive combination lock that's easy to use and will do the job. There's no need to worry about keeping track of a tiny key that you'll likely misplace at one point or another, or if you forget your combination – it's conveniently resettable at any time!
#6 – Skeletool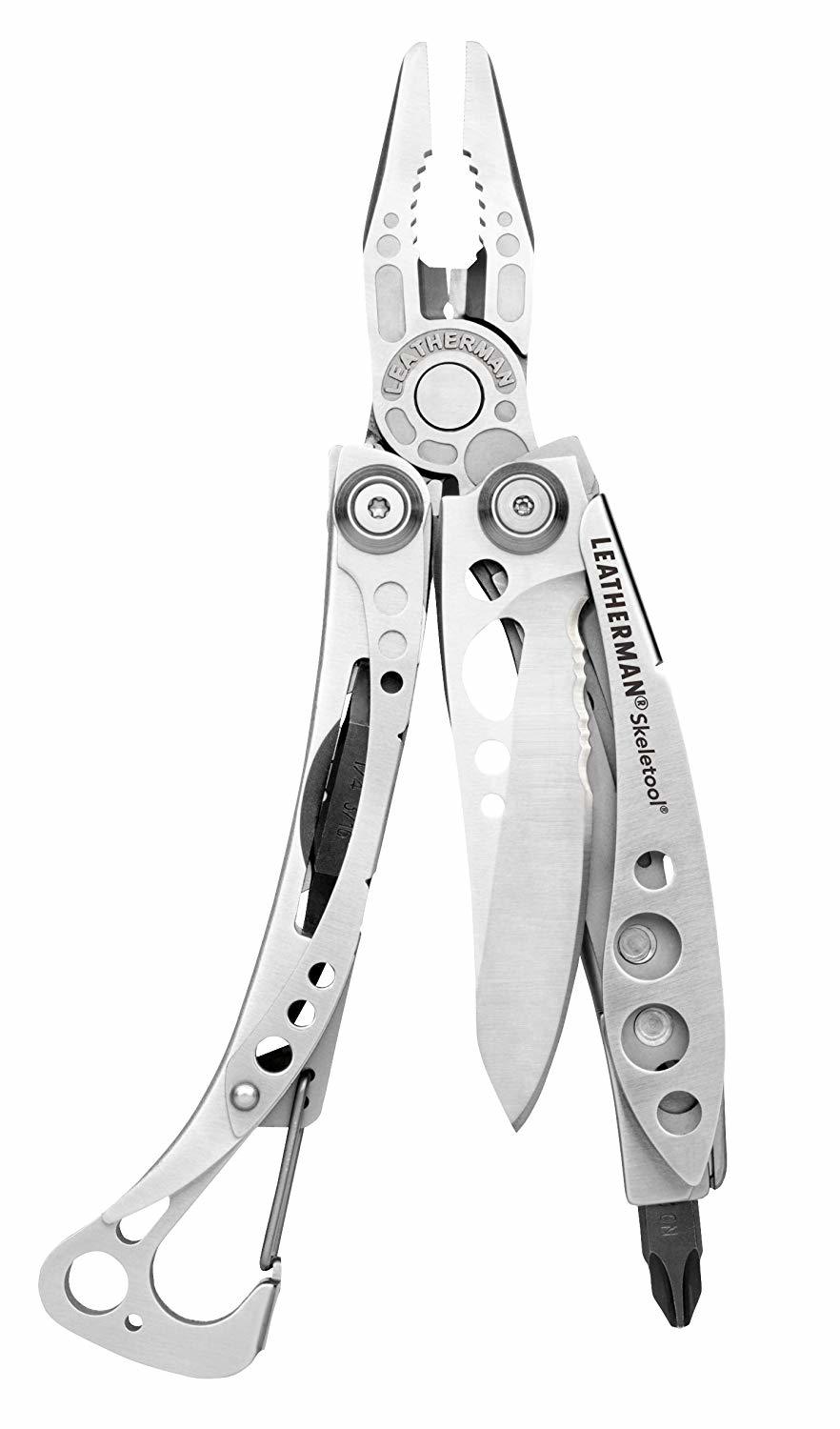 If you've never traveled with a multi-tool, like the Skeletool, we highly recommend doing so. Many backpackers do, and you'd be surprised how convenient they are and just how often they come in handy. The travel-friendly models are easy to pack away and carry around in your day bag – just in case you need it. Even if it's just to have a small pair of scissors to cut off the labels from your shopping spree, it's nice to have!
#7- Active Roots Microfiber Travel Towel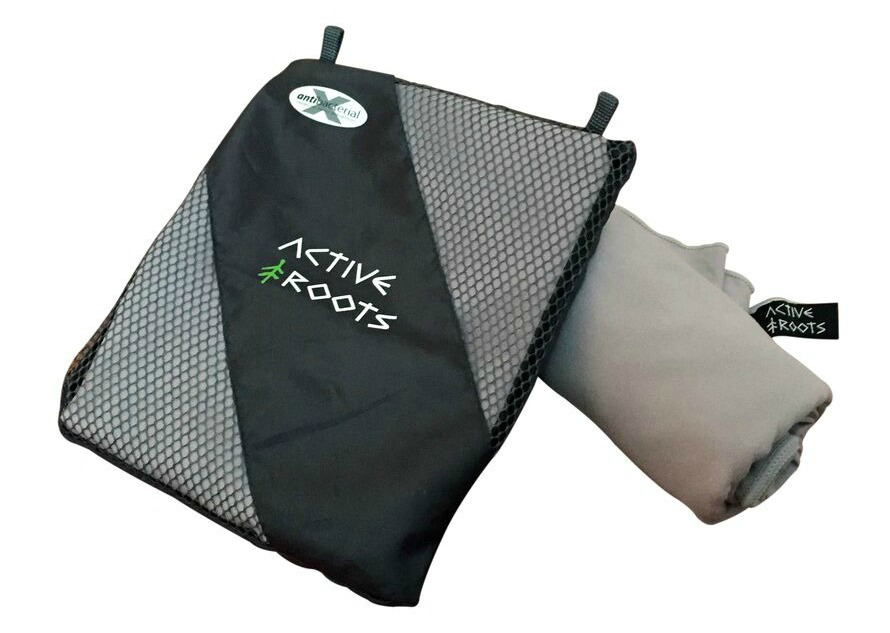 Another highly recommended what to pack for Dubai item is a compact, quick-drying travel towel. If you take a dip in the Gulf or have pool access, you'll need a way to dry off – and you definitely don't want to pack a bulky, heavy towel. An Active Roots Microfiber Travel Towel is perfect because it barely takes up any packing space and makes toting around in your day bag really easy!
#8 – Active Roots DayPack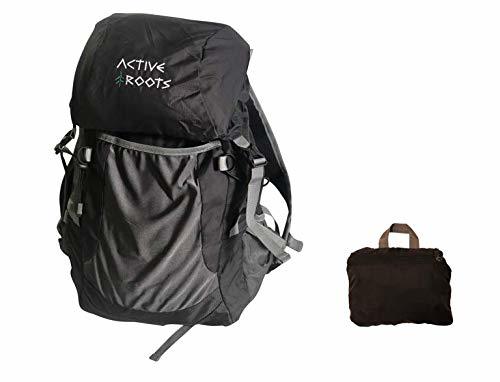 It's always worth having a daypack with you whenever you travel but often NOT worth carrying something bulky around. The Active Roots adventure daypack is hands down the best foldable day pack around, it comes with a water bottle holder, folds down super small yet provides plenty of space for your day-venture and is tough and sturdy.
#9 – Fairywill Electric Toothbrush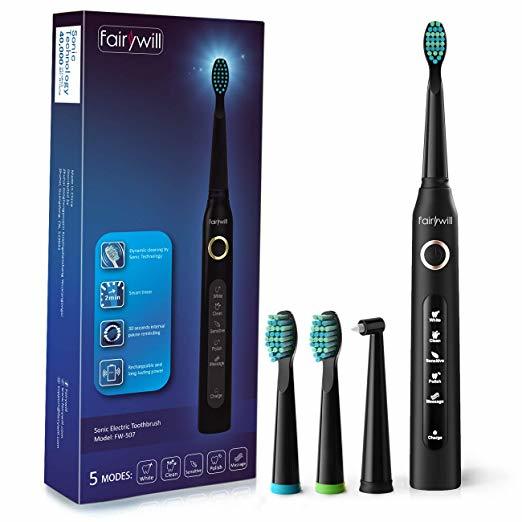 It might seem obvious that you need to travel with a toothbrush. But what you may not have considered before is traveling with an electric toothbrush! We love everything about the Fairywill Electric Toothbrush – you know you're keeping your teeth impressively cleaned with three available modes, which feels awesome. It's completely travel-friendly, weighing only 55 grams and needing one 4-hour charge to sustain it for 30 days before another recharge.
#10 – Sunscreen
One thing's for sure – you must wear sunscreen when vacationing in Dubai. Such strong, constant sunshine will quickly lead to painful sunburns if you aren't careful about applying daily and reapplying often. It's a good idea to carry around a sunscreen lotion and sunscreen stick combo, so you have something small to carry around with you at all times. Make sure to take care of your skin – that Dubai sun can be quite unforgiving!
#11 – SunGod Sunglasses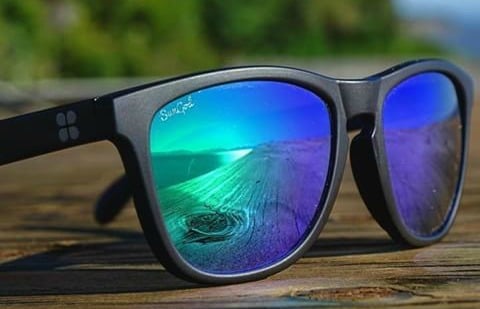 Your Dubai packing essentials include an awesome pair of sunglasses along with your sunscreen. Dubai is a fashionable location, so you'll want a pair that meets the function and fashion criteria. That's why we love SunGod Sunglasses – they're built for performance but maintain ultimate style with frames and lenses customized by you. Their triple-layer scratch resistant lenses will survive any camel ride through the desert sand – but they're covered by SunGod's Lifetime Guarantee just in case! Read more on why they're awesome.
#12 – Travel Jungle Gym Set
Whether you're traveling for a weekend or for a year, it's difficult to keep your usual workout routine on the road. There are loads of workouts online to print and follow, but there's nothing like being in a gym with proper exercise equipment. Enter: Monkii Bars. You can set up your workout station anywhere – hotel rooms, mountainsides, your backyard – and the pocket gym comes with its own app so you can learn the ropes (cough, cough) of staying fit on the road!
#13 – Mosquito Repellent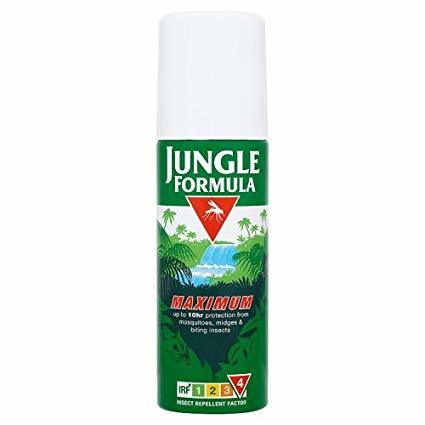 You may encounter some of these irritating little guys in the evenings near the Dubai Creek or Marina, so you should have strong mosquito repellent to ward off unwanted bites. You may get lucky and not encounter too many, but it's better not to take the chance. Our favorite is Jungle Formula Maximum Range because it has 50% DEET and is the best we've tried for effective mosquito bite protection.
#14 – Digital Camera
There's no way a camera phone will do justice to a photo-worthy camel ride moment against an idyllic desert sunset backdrop. Your experiences in Dubai will be one of a kind, and you want to capture them flawlessly by adding a high-quality digital SLR (single-lense reflex) camera to your 'what to pack for Dubai' list. If you don't have one, shop around for starter cameras that are reasonably priced to accommodate tight budgets. You'll be happy with the investment!
#15 – Sun Hat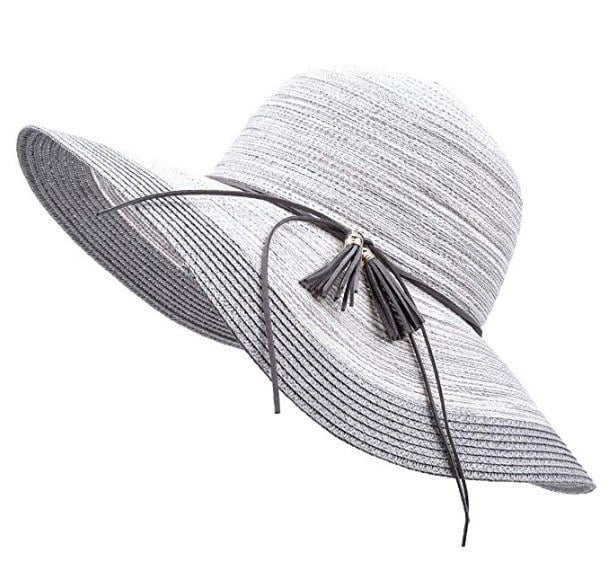 Since sun exposure is unavoidable in Dubai – your skin needs more protection than just using sunscreen – especially for the sensitive facial area. The best way to shade your face is to use hats. Plus, it doesn't hurt that they add some flair and fun to any outfit, which works perfectly for Dubai fashion. Wide-brimmed hats are great for women, as are and fedora-style hats for men and women. Bring a variety of hats and mix it up!
Check Price on Amazon Check Price on Amazon
#16 – Travel Adapter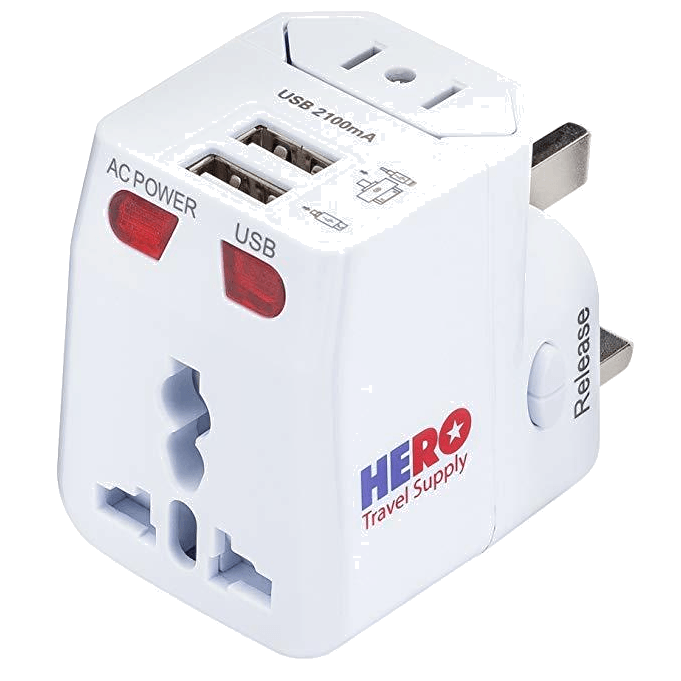 In the UAE, you'll find a socket and plug types C, D, and G. All of these power configurations get confusing and annoying to keep track of – especially if you travel a lot. But you obviously need to keep your electronics charged, so you need to get it right! A much simpler, hassle-free option is to invest in a universal travel adapter that you know will work and saves you money in the long run.
#17 – Packing Cube Set
Any accessories that help you stay organized and pack more efficiently are worthwhile when living out of a backpack. Most avid globetrotters swear by packing cube sets to keep belongings orderly and to maximize packing space. It'll save you time to have one cube with "beach clothes", one with "party clothes" and another with "desert clothes" – so you don't have to dig around and pull everything out to find exactly what you need at that moment!
#18 – AR Toiletry Bag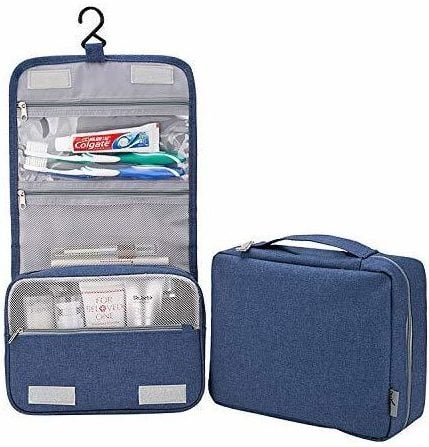 Another backpacker favorite for staying organized is a hanging toiletry bag. It's extremely helpful to have all of your accessories neatly gathered in one bag that you can hang for easy accessibility, especially when counter space isn't plentiful or even available. A well-organized bag is worth having whether you're tree whilst camping or a hook in the wall – it helps to have quick access to all your stuff.
#19 – Protective Cell Phone Pouch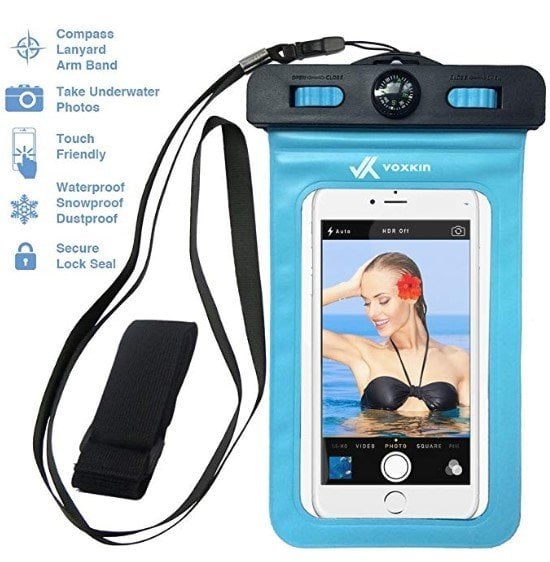 When you consider that we all take our phones everywhere with us, we put them at high risk for damage when we travel. In Dubai, exposure to water, desert sand, dust, and impact is inevitable. We recommend keeping it safe in a protective cell phone holder pouch for the added protection it will need. You don't want to deal with the headache of a broken phone during your travels.
#20 – Wipes
Between desert trips, beaches and just overall sweating under the hot Dubai sun – you'll find yourself needing a good wipe down fairly often. It's a good idea to always have wipes on hand – gentle full-body wipes for cleansing your face and body will feel refreshing. You'll also want sanitizing wipes to clean your hands if you don't have access to water and soap. Be sure your day bag is fully stocked every time you go out!
Check Price on Amazon Check Price on Amazon
#21 – E-reader or Kindle
You may decide to spend hours lounging on the beach or poolside, and there's no better leisure activity for this than reading. But since packing books is so heavy and not recommended, your best option is to have an e-reader or Kindle that weighs close to nothing that you can carry around easily. Download several books, and you're covered for a long time with an all-in-one solution. They're perfect for the avid reading backpacker!
#22 – Portable Charger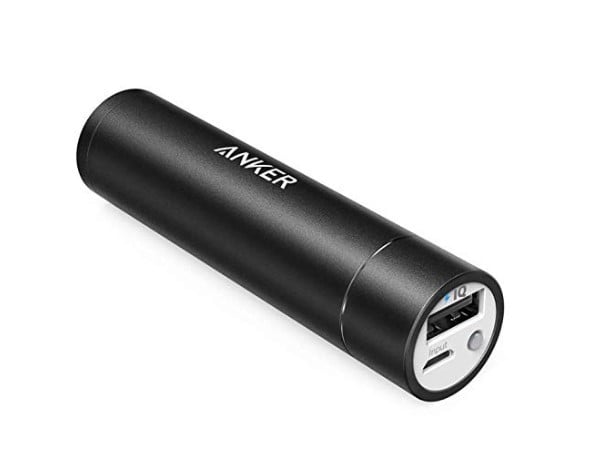 When on the go and away from your accommodation for long stretches of time, you may find that your electronics quickly run out of juice. The best way to avoid that panicky feeling when your phone battery icon turns red – and you're relying on it to find your way back to your lodging – is to have a power source back up. A compact lipstick-sized portable charger is perfect because it's light and easily tucks away into your day bag, so you never have to deal with the hassle of dead gadgets.
What to Wear in Dubai
It's true that compared to most of the Middle East, Dubai is quite liberal and safe. But, this doesn't translate into cultural etiquette that is too lax, especially when it comes to Dubai street fashion and style of dress. Modest dressing is still very much the norm and should be respected by everyone. It's important to keep this at the forefront when choosing what to wear in Dubai.
Dubai is also a very fashion-forward and glitzy destination, so don't be afraid to show off your individual style. Shorts, tailored pants, dresses, t-shirts, button-down shirts – all of these items are acceptable and favorable for Dubai's very hot weather. But exercise your good judgment for Middle Eastern travel – avoid clothing that is too revealing or shows too much skin. Women shouldn't wear a skirt or shorts that are too short and men shouldn't walk around with their swim trunks without a decent shirt on top – a "wife beater" doesn't make the cut!
If visiting mosques, everyone – both men and women – are required to cover their shoulders and knees. You won't be allowed in wearing shorts. Women are also required to cover their hair. A veil is provided at the entrance, or carrying a like scarf of your own will do the trick.
For Dubai's vibrant nightlife – dress the part! You'll see the locals wearing some fancy outfits, so you'll want to pack some fashionable party options to live it up in style!
Visiting Dubai in Summer
Dubai weather in June, July and August can be described as hot, hot, hot. August is the hottest month of the year, and you can expect peak temperatures close to 104° F (40° C). Summer temperatures average between 91° F (33° C) and 97° F (36° C).
There's a definite upside to summer travel: it's probably the best time of year to find better deals in Dubai, which isn't exactly known as the most budget-friendly travel destination. If you're willing to take the heat to make it easier on your wallet, you can always get some reprieve in Dubai's famed air-conditioned malls. You can also head to the Mall of the Emirates and – go skiing? Yep. There's an indoor ski slope and an ice rink that will make you forget that's it's scorching outside.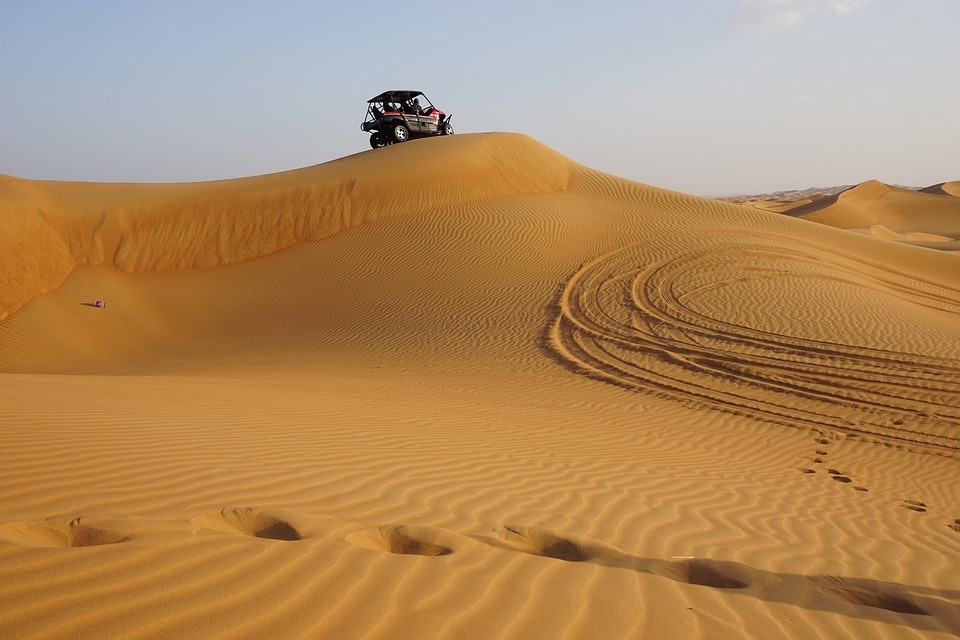 As far as how to pack for what to wear in Dubai in summer, you'll need lightweight clothing that will keep you as cool as possible without being too revealing or risqué. For women – not-so-short shorts, linen pants or capris, airy blouses, boho tanks and flowy dresses are smart choices. Carry a lightweight chiffon shawl to cover your shoulders.
For what to wear in Dubai in summer for men – pack chino shorts, a lightweight pair of pants, solid-colored t-shirts and a pair of pants with a collared button-down shirt for what to wear in Dubai at night.
Bring your swimwear if you want to find a shaded resort pool – but it will far too hot to lounge at the beaches in Dubai!
Visiting Dubai in Fall
Fall – Dubai weather in September and October doesn't change drastically from that of summer, but temperatures begin dropping a bit. Average temperatures stick around at 84° F (33° C) in September and 77° F (29° C) in October. Not until November do things "cool down" – at least by the UAE's standards – with average daily temps of 77° F (25°C).
Fall is a favorable shoulder season to consider for your Dubai travels. Don't be misled – it's still hot! But the humidity drops and outdoor recreation comes back to life. You'll see people out at the parks and on the beaches – not constantly huddled inside the malls.
For what to pack for Dubai for the autumn months, stick to your summer-type attire – lightweight pants, t-shirts, shorts, airy blouses, and shirts. Here are a couple of Dubai outfit ideas: for women – a flowy, solid-colored maxi dress with a floral silk pashmina to cover your shoulders; for men – a pair of chino shorts that fall just above the knee with a button-down linen shirt.
It's a good time to check out Dubai's glamorous nightlife if you – and your wallet – are up for it. You'll want to dress up for Dubai's plentiful hip bars, trendy clubs, and pubs. Locals get really fancy, so don't be afraid to don your trendiest attire for what to wear in Dubai at night!
If you're going to be exploring Dubai in-depth, you're going to need a good place to crash. Check out our guide to the

best hostels in Dubai

and find one that suits you!
Visiting Dubai in Winter
Winter – December, January, February, and March are Dubai's winter months – meaning that they have the lowest temperatures the region will see. January is the "coldest" with average temperatures at a moderate 66° F (19° C). Overall winter temperatures average between 70° F (21° C) and 73° F (23° C).
Being that this is the time of year to find Dubai weather at its most pleasant and bearable, winter also means high tourist season. All outdoor activities are more enjoyable in milder conditions, so tourists take advantage of this time to indulge in all that Dubai has to offer. A favorite must-do excursion is a desert safari – where you'll get the ultimate Emirati experience with a camel ride, sand skiing, dune buggying, and a breathtaking sunset.
As for how to pack for Dubai winter – fashionable, lightweight clothing is the best way to go. A pair of well-fitting pants, shorts, t-shirts, button-down shirts, blouses, and dresses are still appropriate winter wear. For chillier days, a lightweight jacket or a cardigan sweater to cover up and a pair of jeans should suffice.
For what to wear in Dubai at night for a nice dinner at one of Dubai's many fantastic restaurants or for some late-night bar hopping, women should pack a black dress with a blazer jacket and men should top off their outfit with a sports coat – not required but will fit right into Dubai fashion!
Visiting Dubai in Spring
Dubai weather in Spring begins at a pleasant average temperature in March and steadily climbs up to summer-type conditions. March sees average temperatures of around 73° F (23° C) and increases to 88° F (31° C) – and often over 100° F (38° C)by the time May rolls around.
Spring is another shoulder season to consider that offers off-season favorable conditions post high tourist season. Especially in March and April, when temperatures haven't reached their peak scorching levels. People are still actively enjoying the outdoors – at beaches, parks and dining al fresco.
For what to pack for Dubai for spring, your inventory will look much like that of summer and fall – shorts, breathable shirts, lightweight pants, and t-shirts. Spring Dubai outfit ideas may include: for women – a pair of wide-leg linen pants with a white blouse and fedora hat; for men – a pair of linen Bermuda shorts with a solid-colored polo shirt.
You should also pack your swimsuits, swim trunks, jean shorts, and t-shirts for the beach. If traveling earlier in Spring, beach weather should still be bearable for sand and water leisure time.
What Shoes to Pack for Dubai
As with all backpacking travel, you can expect to do a decent amount of exploring on foot. But in Dubai, but many rely on the decently-priced taxis and Uber to get around the city – especially on particularly hot days. Dubai fashion is on the upscale side of things, so you want to be comfortable but also fashionable when selecting what shoes to pack for Dubai.
For women, a pair of strappy sandals are perfect for the hot weather – and can easily be dressed up or down depending on the occasion. They work just as well with a pair of shorts for cruising around the malls as they do with a maxi dress for restaurant dining. If you're fond of heels, Dubai would be the most suitable destination to pack a pair.
Men in Dubai wear fashionable shoes, so we suggest our male backpacking friends do the same. Leave the gym shoes at home and opt for a pair of fashionable black leather sneakers instead. They're comfortable and stylish and pair well with any outfit – you can't go wrong! For fancier nights out, bring along a pair of loafers or boat shoes.
Females – What to Pack for Dubai
Hey ladies, take a look at these tips as you're planning out what to pack for Dubai:
For Fashion
If you're a beach lover, you'll have plenty of opportunities to enjoy public beaches in Dubai. For the beach, swimwear and typical beachwear is acceptable and expected. But when strolling around, be sure to cover yourself with clothing. Walking around in jean shorts and your bikini top will get you more unwanted stares than you'd like. A beach cover-up is convenient to throw up and looks stylish too!
Another recommended fashion item for what to pack for Dubai for you ladies is a silk shawl or wide scarf. They're lightweight to carry and for the climate – and they in handy when walking around less touristy areas to cover up your shoulders and/or your head as needed.
Pack accessories that keep you safe!
Infinity scarves are chic and classy, but some even provide a hidden pocket to keep your valuables.
The Active Roots Zipper Scarf is your run-of-the-mill infinity scarf but with a hidden pocket that's big and sturdy enough for a night's cash, your phone, a passport and (hell with it) some snacks too!
For Hygiene
For Hygiene – an important point to be aware of is that tampons are not easy to find in Dubai. And if you do – they'll likely be very expensive. If you prefer tampons for feminine hygiene needs – especially if you plan to go to the beach and do water activities – be sure to pack plenty of your own to avoid any unexpected inconvenience. You can also consider a menstrual cup, like the Diva Cup that you can wear safely for up to 12 hours. Plus, they're reusable, so you only need one for the entire length of your trip.
Males – What to Pack for Southeast Asia
Ok, guys, here are some tips as you're planning your what to pack for Dubai list:
For Fashion
Dubai street fashion in terms of modesty and style is just as important for men as it is for women. Dressing overly casual is not recommended and will get you some disapproving treatment. For nice dinners or cultural events – like the opera – and for the hippest bars in town – a smart and versatile item for you guys to pack is a lightweight sports jacket. They instantly step up your style game, and will help you pass every dress code test with flying colors!
For Comfort
For comfort – in weather as hot and humid as Dubai's, you guys will naturally gravitate towards shorts for your daily wear. You'll see locals mainly in pants – and natural fibers that breathable tend to be the norm. If you don't have linen pants, we recommend considering a pair for Dubai travel. They're lightweight, comfortable and fit perfectly into Dubai fashion. Paired with a solid-colored t-shirt for daytime sightseeing, and then topped with a collared shirt at night – and you're set for anything. It's also nice to switch between shorts and pants – mix things up a bit!
There's a whole lot going on in Dubai – head over to our comprehensive

guide on backpacking Dubai

to learn more about this amazing destination!
What NOT to Pack for Dubai
We've covered everything for what to pack for Dubai, now here are our tips on what NOT to pack for Dubai:
Don't pack any medication that's banned in Dubai. The UAE has strict guidelines about the types of medicines you bring into the country, whether they're easily accessible in your home country or not. Here is a list of banned drugs as a reference, but you may want to double check with your consulate for any updates or changes – just in case.
Don't bring heavy clothes. You won't need – and won't want to wear – heavy-material clothing in Dubai's climate. If you need to cover up, pack natural-fabric jackets in linen or lightweight shawls.
Don't pack heavy books. They add too much weight and too much bulk – it's much better to travel with an e-reader or Kindle for leisure reading.
The Best Backpack to Pack for Dubai
As a backpacker, the backpack you choose is way too important to settle for "good enough." It must meet all of your needs and be your most reliable travel companion – one that sticks by you no matter what! After searching far and wide, we've found the Nomatic Travel Bag as our top pick for the best backpack to pack for Dubai.
As far as smart and practical design, the Nomatic can't be beaten. A carry-on size may not seem like enough for all your stuff, but it's built with all these cool pockets that make space for your most essential items – and make everything on your what to pack for Dubai list a piece of cake to fit! If you like the idea of having separate compartments for your shoes, water bottle, electronics, underwear, and socks – you'll be overjoyed with the Nomatic!
It's also made of durable, waterproof material that can take on any environment or destination it's thrown into. With its sleek, modern design you'd never even guess it's a piece of backpacking gear – it's one good looking bag!
We also love its innovative strap system that includes detachable sternum and waist straps to help ease the weight of the load on your back. And the Nomatic's strap design also allows for backpack or duffle-style carrying – it's as versatile as it is beautiful!
Final Thoughts on What to Pack for Dubai
There it is, fellow travelers! Your thorough Dubai survival guide packed with a top-22 needs packing list, a detailed look at what to wear in Dubai, specifics on seasonal weather conditions and how to pack accordingly, and what NOT to pack for Dubai to save yourself some trouble!
Now that that's all settled, you can tackle your Dubai travel preparations confidently and stress-free. Remember – just pack smart to stay safe, comfortable and culturally respectful.
So, get to it! Your next adventure in the glorious land of Dubai is calling your name!
Also – don't forget to sort your travel insurance! We've put together a roundup of the best travel insurance for backpackers, or if you're low on time, get a quote from World Nomads now, our favorite travel insurance provider.
Yay for transparency! Some of the links in this post are affiliate links. This means that if you book your accommodation through the site, The Broke Backpacker will earn a small commission at no extra cost to you. Your support helps me keep the site going.
---
Need More Inspiration?
Like this post? PIN ME!!!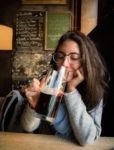 Writer and Editor, Ana Pereira is a California native, inspired by Earth exploration and introspection. Recently, she spent several months exploring Africa and South Asia. She spends most of her "down-time" out in the wilderness, climbing, hiking, and beyond, and is feverishly passionate about travel and health.