Dubai is a glittering oasis surrounded by desert, on the shores of the Persian Gulf. A city of opulence and excess, where skyscrapers reach incredible heights and man-made archipelagos shaped like palm trees fan into the ocean. Beneath the glitz and extravagance, lies a more traditional heart and historical sites to explore.
Whether you're planning on hitting the malls for an epic shopping spree, heading out into the desert for an adventure or simply lazing on the beach soaking up the sun, Dubai has something for every type of traveller.
Choosing the best time to visit Dubai will depend heavily on what you're planning to do there. You may also be influenced by cost, climate, and crowds, as these can heavily impact the experience you're likely to have.
We've created this guide to help you figure out which time of year is the best time for your trip to Dubai – to create the experience you've always dreamed of.
Best Time To Visit Dubai – April and May, September and October
Best Time To Go for a Desert Tour – November to March
Best Time To Go To Abu Dhabi – December to March
Best Time For Sightseeing – April and May, September and October
Cheapest Time To Visit Dubai – June to August
When is the Best Time to Go to Dubai?
Planning a trip to Dubai? It is a great destination at any time of the year, but if you're heading there to experience something specific, then choosing the best time to go to Dubai is extremely important.
While most destinations experience their high season in the peak of the summer, Dubai is a little different. The summer months (June to August) are baking hot and humid, and being outdoors is unbearable. With temperatures reaching the 40s, hitting Dubai's beaches or heading into the desert is simply not an option.
Because of the limited outdoor pursuits on offer during summer, rates are at their lowest, so if you're looking for the cheapest time to visit, then go in the summer. This is the best time to visit Dubai if you plan to hit the shopping malls – crowds of tourists are at their lowest and there are plenty of great sales to check out.
Another consideration during the summer is the month-long period of Ramadan which usually falls during this time. During the holy month, it's forbidden to eat, drink or smoke in public during daylight hours and many restaurants are closed.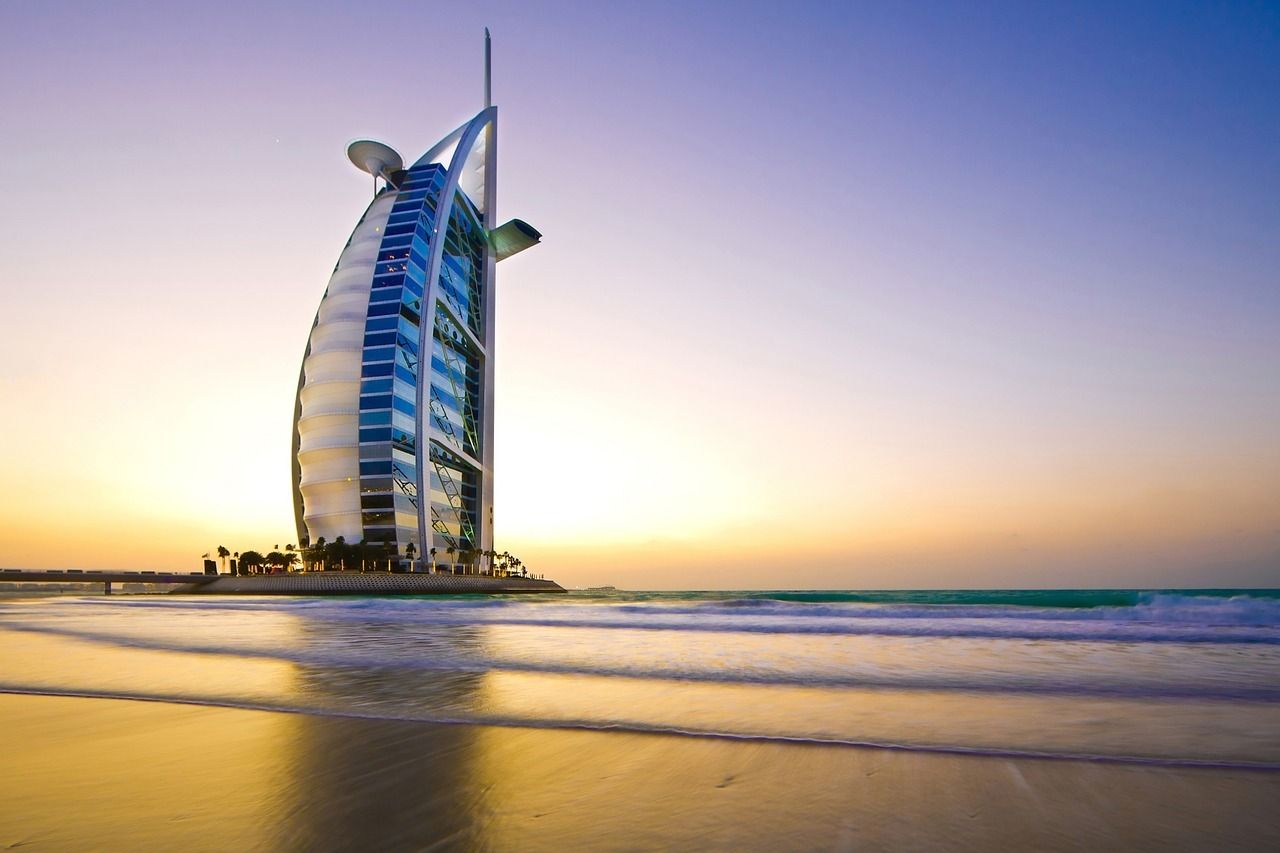 If you're hoping to sample Dubai's nightlife, you may want to avoid visiting during Ramadan. The dates for Ramadan change annually, so make sure to check before making your plans.
Winter (November to April) in Dubai is the high season. The weather is sunny and warm, and perfect for being outdoors. Occasional rain can be expected, and the early mornings and nights can be cool, so pack a light jacket. If a desert safari is on your list, this is a great time to head out into the dunes.
As one would expect from high season, it's the most expensive time in Dubai and tourist crowds are at their peak. There are also many events and festivals at this time that attract visitors, so if you're planning to visit then, book well in advance – check out our guide to Dubai accommodation for ideas.
Relaxed beach holidays are best enjoyed over the shoulder seasons of spring and autumn. May and September to October offer mild weather conditions, warm sea temperatures, and crowd-free conditions. Prices on hotel rooms are also more reasonable at this time.
You can enjoy most of the same wintertime outdoor activities at significantly lower costs and with fewer other tourists.
Is This the Best Travel Backpack EVER???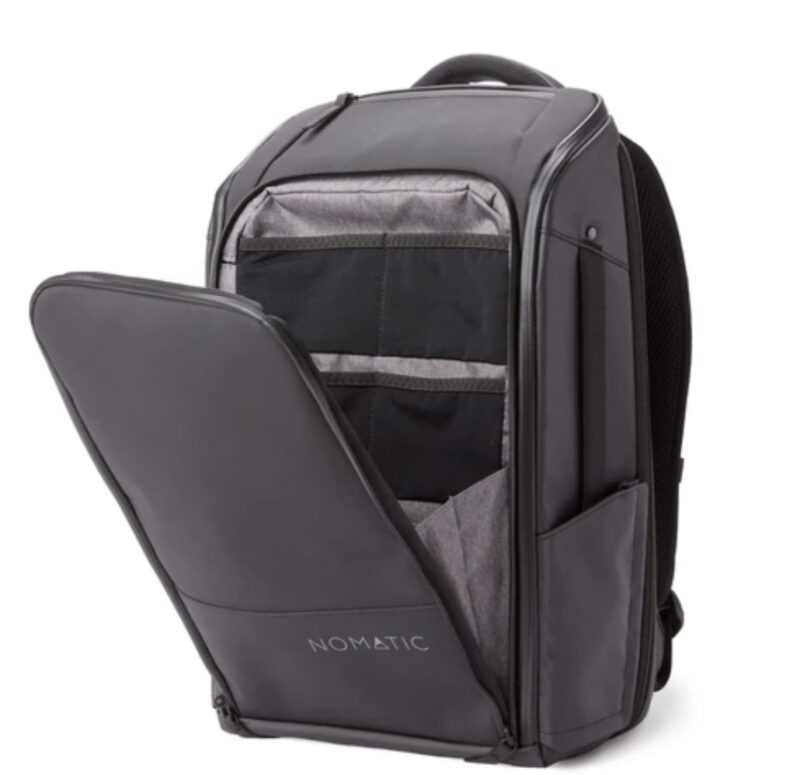 Best Time to Go for a Desert Tour
Desert tours are one of Dubai's essential itinerry stops Because these trips are heavily weather dependant, it's best to plan your trip for the winter months (November to March) when temperatures are much milder than in the scorching summers.
This does mean you'll be visiting Dubai during the peak season, so you'll be among large crowds of tourists and will be paying peak season rates for flights and accommodation.
If you're planning on camping in the desert, then these times of the year can get quite chilly in the early morning and evening. There's also a higher chance of rain – usually only brief showers, so make sure to pack something warm just in case (check out our Dubai packing list for more inspiration).
It is possible to head into the desert in the spring (April and May) and autumn (September and October). It's likely to be more affordable at this time and much less crowded, if a little hotter.
Desert tours usually take around three hours and can be enjoyed in the morning or the late afternoon. Both offer a unique experience, with the morning tours being more tranquil and late afternoons offering blazing desert sunsets.
Because the days can warm up fairly quickly, this can impact the amount of time you have to enjoy activities on a morning trip, while the afternoon offers a more leisurely experience.
Best Time to Go to Abu Dhabi
If you have time, you can take a trip from Dubai to Abu Dhabi by taking the direct train.
Abu Dhabi is the thriving capital of the United Arab Emirates. Offering visitors a range of experiences from desert adventures, world-class shopping, majestic architecture and magnificent natural landscapes, this diverse city offers a little something for everyone.
Choosing the best time to visit Abu Dhabi will depend on what you'd like to experience.
For the best weather, plan your visit over the winter months (December to March) when it's not too hot or too humid. Because of this very pleasant weather, it's a popular time to visit Abu Dhabi. This means you'll spend more on accommodation at this time, and experience larger crowds of tourists at main attractions.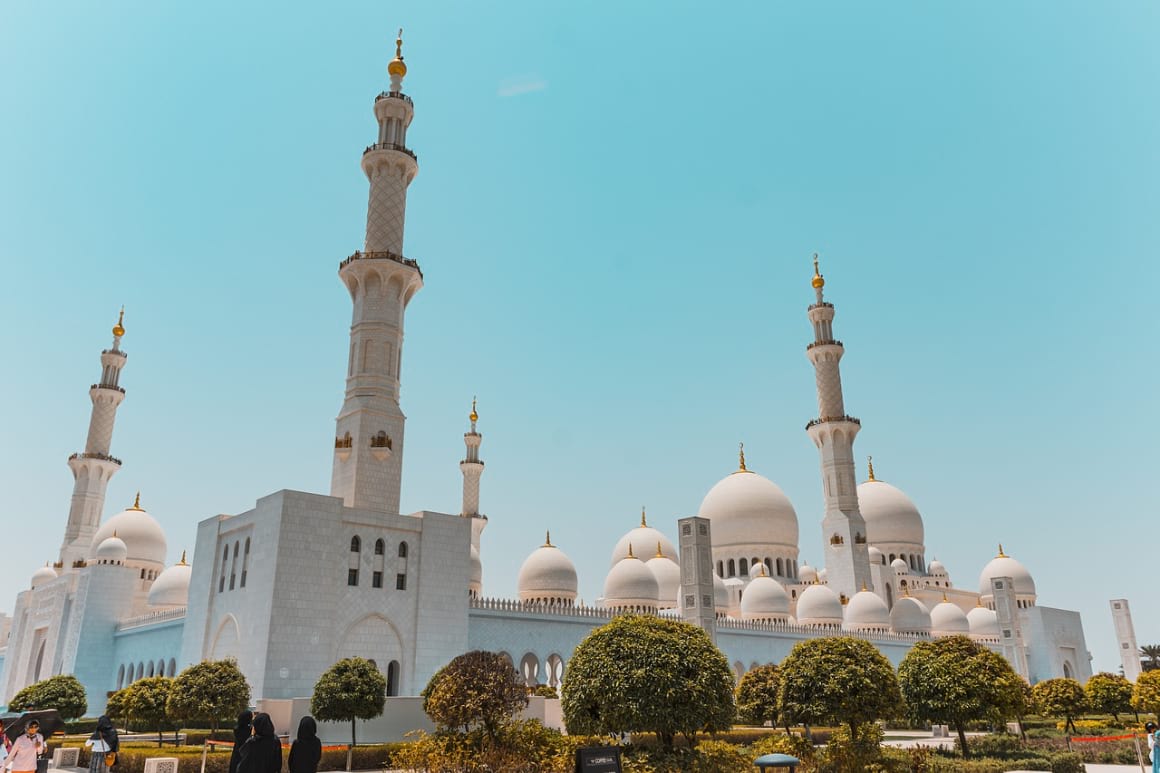 Between June and August, you'll experience much quieter conditions in the city and much cheaper hotel rates. The weather during the summer is extremely hot and very humid, making it unbearable to be outdoors for more than just a few minutes at a time, so sightseeing options may be limited to those that offer air conditioning.
The shoulder seasons offer a great balance between the fantastic weather of peak season and the great prices of low seasons. April to May and September to October offer pleasant weather conditions, fewer crowds, and lower hotel rates.
Visiting Dubai During Ramadan
Ramadan is a holy month for all Muslims when they abstain from eating and drinking between sunrise and sunset. It's a solemn time of self-reflection, purification, and closeness with Allah.
As a visitor to Dubai during this time, it's important to show respect for the rules and customs, and adhere to any restrictions in place.
For example, it is prohibited to eat, drink and smoke in public. While some restaurants and cafes will still operate, walking around eating or drinking is not acceptable and can carry a fine. If you must sip on water, it's best to do so discreetly out of respect to those fasting.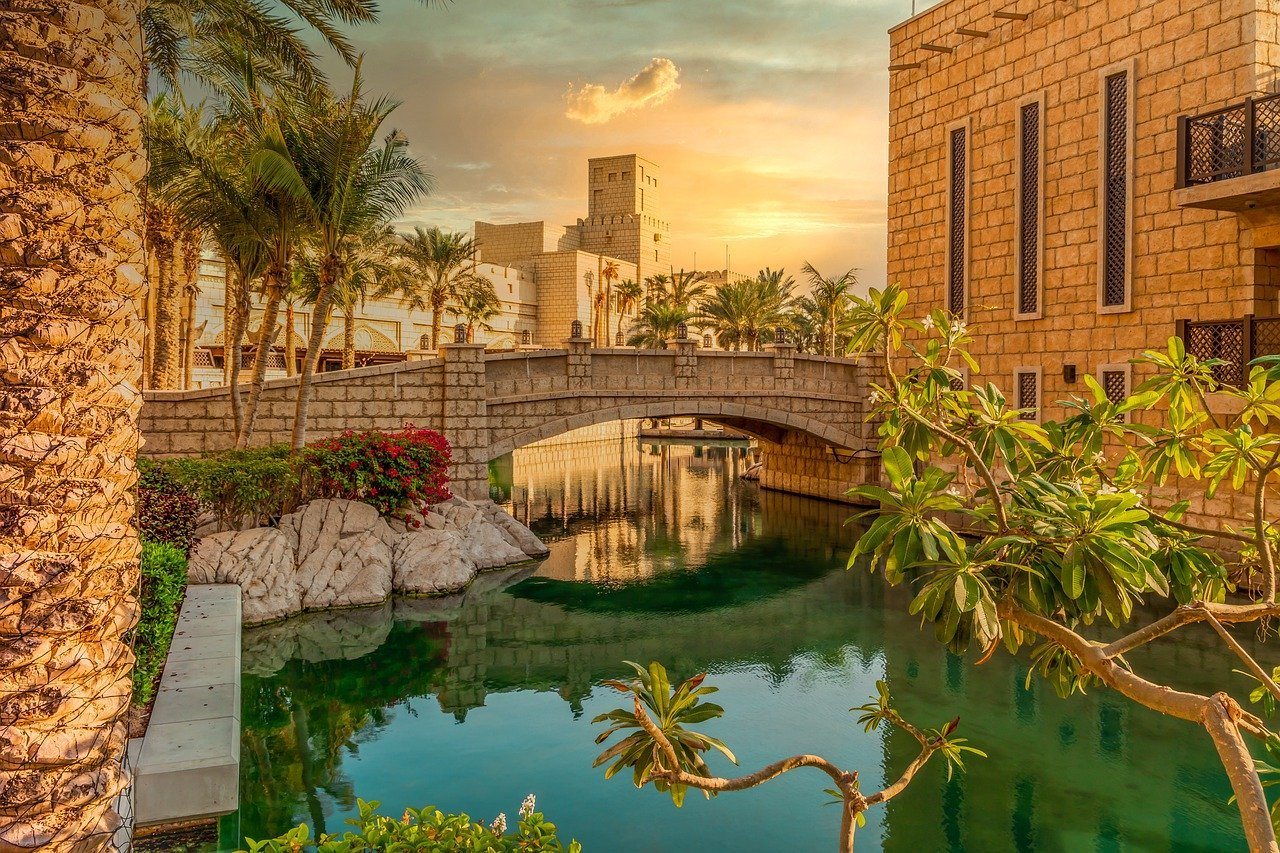 Because this is a holy month, Muslims abstain from not just food, but most revelry and even sex. Be mindful of how you're dressed – nothing too revealing or figure-hugging. Public displays of affection – kissing, hugging, holding hands with your partners – should be avoided as should playing loud music, shouting or swearing.
If you're hoping to enjoy some of the city's nightlife, you'll find things very much subdued to other times of the year. Tourist attractions and stores, while still operating, will adjust their operating hours, and certain mosques that usually offer tours to tourists may adjust their schedules.
Most tourists are understandably nervous about visiting Dubai during Ramadan, but as long as you are respectful of the rules, there's no reason you can't still have an incredible time. And you'll benefit from lovely low season rates and crowd-free conditions.
Best Time for Sightseeing in Dubai
The ideal time for sightseeing in Dubai is when the weather is not too hot. The winter months (November to February) offer the ideal climate for being outdoors. It's warm and mild, with an occasional chance of rain.
However, this is also peak season, so will likely involve increased pricing on accommodation and crowded sightseeing conditions.
The summer months are the worst time for sightseeing as it's unbearably hot and humid, and being outdoors for even a few minutes is unpleasant. Activities at this time of year are reserved for those attractions and tourist spots with air conditioning.
The best time to visit Dubai for sightseeing that strikes a good balance between crowds, climate and costs, is during the shoulder seasons of spring and autumn. Between April and May, and September and October, you can enjoy the costs and crowd-free conditions of the low season with the benefits of peak season weather – warm and mild.
Whenever you choose to visit, it's always better to get your sightseeing done earlier in the day before attractions get too busy.
Cheapest Time to Go to Dubai
Cheapest Time To Go To Dubai

| Expense | Oct – Feb | Mar – June | Jul – Sep |
| --- | --- | --- | --- |
| Hostel | $21 | $29 | $31 |
| One Way Flight To Dubai From Europe | $188 | $390 | $376 |
| Private Hotel Room | $972 | $936 | $514 |
| Burj Khalifa ticket (peak hours) | $63 | $63 | $63 |
The low season is the cheapest time to visit any destination. In Dubai, that means the summer months between May and August. This is when the weather is simply too hot to venture out of doors, and options for sightseeing are limited to those attractions that offer air conditioning.
The holy month of Ramadan also falls over the summer months. This leads many tourists to avoid travelling to Dubai, resulting in less people for sightseeing and some really great offers on Dubai hostel and hotel stays.
Grab your copy of the Backpacker Bible for Free!
Learn how to travel the world for less than $10 per day with the Backpacker Bible!
This book is the culmination of over 10 years of travel and living on a shoestring budget. It's full of valuable insider hacks that will help you unlock your full potential as a traveller.
It's also FREE at the moment! All you need to do is click the button below, provide the necessary information, and you'll be emailed the ebook.
I want it!
Busiest Time to Visit Dubai
Dubai welcomes tourists all year round but because of the desert climate, certain seasons are not good for sightseeing at all, while others are better for hitting the beach.
Dubai's busiest season is the winter period between November and February. At this time, the weather is much milder than during the blistering summer months, and outdoor sightseeing is much more comfortable.
Not only is this the busiest time to visit Dubai, but because of this increased demand, it's also the most expensive and most crowded time to visit the city. Of course, if you do want to visit Dubai at this time, you can mitigate the costs slightly by booking well in advance.
Weather in Dubai
Dubai is blessed with a desert climate, which means there are two very distinct seasons – winter and summer. Winter is hot and sunny, while summer is sweltering and humid.
Summer generally begins in April and ends in early October. Hot winds and high humidity make the average maximum temperatures of around 38°C feel significantly hotter. There's little chance of rain but the occasional dust storm can be expected.
During the summer, being outdoors for even just a few minutes is unpleasant and outdoor pursuits take a backseat to any air conditioned activities.
Conversely, the winter months between October and March offer warm weather in Dubai but not so hot as to be unbearable. This is the best time to visit Dubai for outdoor activities, like going to the beach and desert safaris, although precipitation is more likely.
Most of the precipitation in Dubai falls over January and February, occasionally in the form of short thunderstorms. On average, daytime highs are around 22 °C. Mornings and evenings can be cool, dropping to around 12 °C.
Festivals in Dubai
Dubai is a modern metropolis that hosts some of the world's top sporting events, as well as traditional celebrations and festivals, and premier shopping experiences.
These festivals and events showcase this city's ability to turn on the glitz and glam while still staying true to its heritage.
Shopping enthusiasts descend on Dubai in January to attend the Dubai Shopping Festival – the largest of its kind in the Middle East. Offering some incredible deals on everything, from fashion to jewellery and electronics, these bargains are unbeatable.
In addition to being a paradise for shoppers, there's plenty to eat and drink as well as entertainment galore.
Omega Dubai Desert Classic
Annually, in February, top golfers from around the world come to play the Omega Dubai Desert Classic. Played on the exquisite Emirates Golf Club course, the biggest names in golf battle it out to claim the prize.
Running since 1989, the title has been claimed by such golfing greats as: Ernie Els, Fred Couples, Tiger Woods, Rory McIlroy, and Sergio Garcia.
Al Marmoom Heritage Festival
The Al Marmoom Heritage Village offers an insightful exploration into local culture and heritage through cuisine, handcrafts, and music.
An integral part of the local culture are the camel races held in March. Thousands of camels from across the Middle East compete, winning cash prizes and lavish prizes for their owners.
The festival and camel races aim to celebrate these traditions to ensure their continuity and to share them with tourists.
Taking place over six weeks in the summer, Dubai Summer Surprises is an annual shopping and entertainment festival. Offering incredible bargains and activities and plenty of family activities, the festival is an exciting time to explore Dubai.
In addition to the citywide shopping extravaganza, there are loads of performances and children's fun, as well as excellent deals and promotions, and shop-and-win competitions.
The Middle East Film & Comic Con (MEFCC)
The only gathering of its kind in the Middle East, MEFCC attracts fans of film, comics, pop culture, and gaming entertainment under one roof. Fans congregate in the Dubai World Trade Centre to meet artists, celebrities and exhibitors from around the world.
There are also cosplay competitions, signings, workshops, and talks, as well as exclusive screenings and live performances.
Dubai International Motor Show
If technology and cars excite you, then the Dubai International Motor Show is for you. Enjoy exclusive launches, demonstrations and the latest developments in motoring. See vintage and classic machines alongside the next generation in driving technology, drifting demonstrations, and even test drives.
There's something for everyone, from supercars, motorbikes, tuning and customisations, and everything in between.
When to Visit Dubai – A Month by Month Breakdown
Dubai is a great year-round destination, if you haven't yet settled on the best time to visit Dubai that ticks all of your boxes, we've put together this month-by-month guide to help. At a glance, you'll be able to see exactly what each month offers in terms of weather, prices, and tourist volumes.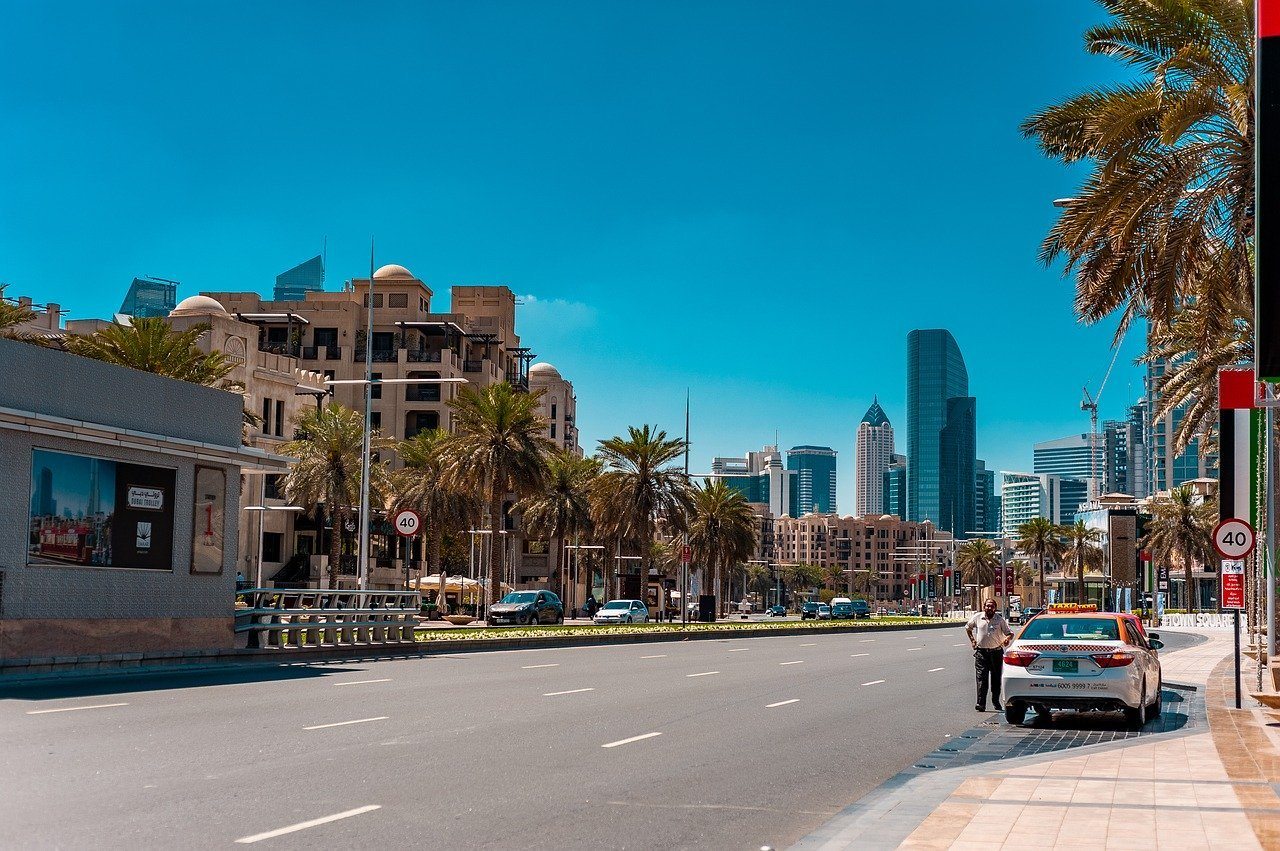 January in Dubai
January offers the lowest temperatures that Dubai experiences, with average highs reaching the low-to-mid 20s. It's mostly warm and sunny but the occasional rain shower is not unheard of.
Unlike other destinations that have their peak season in summer, winter is Dubai's busiest time, so you're likely to be among large crowds of other tourists and pay elevated pricing for accommodation at this time.
February in Dubai
February sees temperatures increasing, with average highs consistently in the mid-20s, and sometimes closer to the 30s. There's more likelihood of rainfall as the month progresses.
The sunny skies and warm temperatures are ideal for outdoor adventures and beach days. The good weather also means there are more events and festivals at this time.
For these reasons, it's still peak season, and you can expect the beaches to be extremely busy. Large crowds of tourists are common at popular attractions, causing increased wait times and queues. Prices on airfare and accommodation are still high.
March in Dubai
Warm seas for swimming and hot days make this the ideal time for a beach holiday in Dubai. Temperatures increase steadily, with average maximums in the high 20s, and the chance for rain decreases.
As things get hotter, a word of caution around revealing clothing. If you're heading to the city or a mosque, modest attire is recommended – shoulders and knees should be covered.
It can still be fairly busy with tourists and hotel prices are still inflated.
April in Dubai
Expect long, hot days during April with a low chance of rain. On average, daytime temperatures hover in the low 30s but can get much hotter. Being outdoors starts to become less appealing as the temperatures climb.
Sea temperatures are lovely for swimming at this time, but if you're hitting the beaches, remember to always wear good sunscreen as the sun can be brutal.
School holidays around the Easter holidays mean an increase in tourist numbers and crowds.
May in Dubai
Most tourists have left and the city feels more pleasant to explore without the crowds. Hotel prices are coming down for the low season and you're likely to pick up a great deal.
The summer heat arrives and maximum temperatures average in the high 30s. It's difficult to be outdoors for extended periods, so the beaches are fairly empty. Most people seek out relief in air conditioned venues.
In response to the heat, it's tempting to wear shorter and more revealing clothing but it's recommended that, out of respect for local culture, women dress modestly. This is especially important if you're visiting during the holy month of Ramadan.
June in Dubai
The sweltering heat of summer continues to intensify, and with 12 hours of daylight, it doesn't cool down much in the evening either.
Average maximum temperatures are in the mid-30s and there's very little chance of rain. You'll most likely want to spend as little time as possible outdoors, seeking out the air conditioning of malls and hotels instead.
The city is still pleasantly free of the large crowds of winter tourists, and hotels offer some really great deals.
July in Dubai
The hottest month of the year is here, bringing average high temperatures of 40°C. It's even too hot for lying by the hotel pool which feels more like bathwater and does little to cool you down. Most activities take place indoors in the blissful air conditioning.
This is the cheapest time to visit Dubai, with hotel and flight prices dropping even further. Tourist attractions are mostly empty and there are few other tourists around.
August in Dubai
August's weather is much like July's – hot and hot. Being outdoors for even just a few minutes is unbearable.
The harsh weather keeps many tourists away and leads hotels to offer exceptional value deals to attract visitors. While it is hot and unpleasant outdoors, the city is well equipped for the heat and there's still plenty to see and do indoors.
September in Dubai
The oppressive heat finally starts to dissipate, with average maximums dropping into the high 30s. It's possible to hit the beaches again in the mornings and late afternoons when it isn't as hot, especially towards the end of the month.
There are still few tourists around so sightseeing is pleasant and relaxed, and hotel prices are still attractive.
October in Dubai
Temperatures are coming down and locals and tourists alike are venturing outside more. Average daytime temperatures are in the mid-30s and there's very little chance of rain.
Tourist numbers start to increase again, but are still not at their peak, meaning sightseeing is still relatively crowd-free.
November in Dubai
Average daytime highs are in the mid-20s and it's much more pleasant to head outdoors. It's mostly sunny and rainfall is rare.
While the rest of the northern hemisphere is bundling up against the cold, visitors to Dubai can still spend lazy days on the beach. Because of this lovely weather, many visitors head to Dubai for relief from the cold.
It's now peak season, so in addition to increased tourist numbers, hotel prices are significantly higher.
December in Dubai
The pleasant weather continues, offering average highs in the low-to-mid 20s. It's more likely to rain this month, but that said, rainfall is still relatively low. Mornings and evenings can get chilly, so make sure to pack a light jacket.
Tourist numbers steadily increase causing hotel prices to reach their peak.
FAQ About the Best Time to Visit Dubai
Visiting Dubai During Ramadan?
Visitors tend to shy away from visiting Dubai over the holy month of Ramadan. While it's true there are certain restriction and observances, it's still a great time to visit, and offers a wonderful opportunity to experience Islamic traditions.
When is the Rainy Season in Dubai?
Dubai is not known for being a rainy destination. The city receives most of its precipitation in the winter months between November and March, and this usually falls in brief showers and occasional thunderstorms.
When is the Coldest Month in Dubai?
Cold is not a word that one would often associate with Dubai. The coldest month of the year is January which sees temperatures averaging around 20°C, sometimes reaching the mid-20s.
When is the Worst Time to Visit Dubai?
This all depends on what kind of experience you're after. Generally, June, July and August are oppressively hot, so being outdoors is out of the question. That said, it's the most affordable time of year to visit.
The winter months, while offering pleasantly mild weather, are the worst time to visit in terms of crowds – it's the busiest time, and also the most expensive time to visit.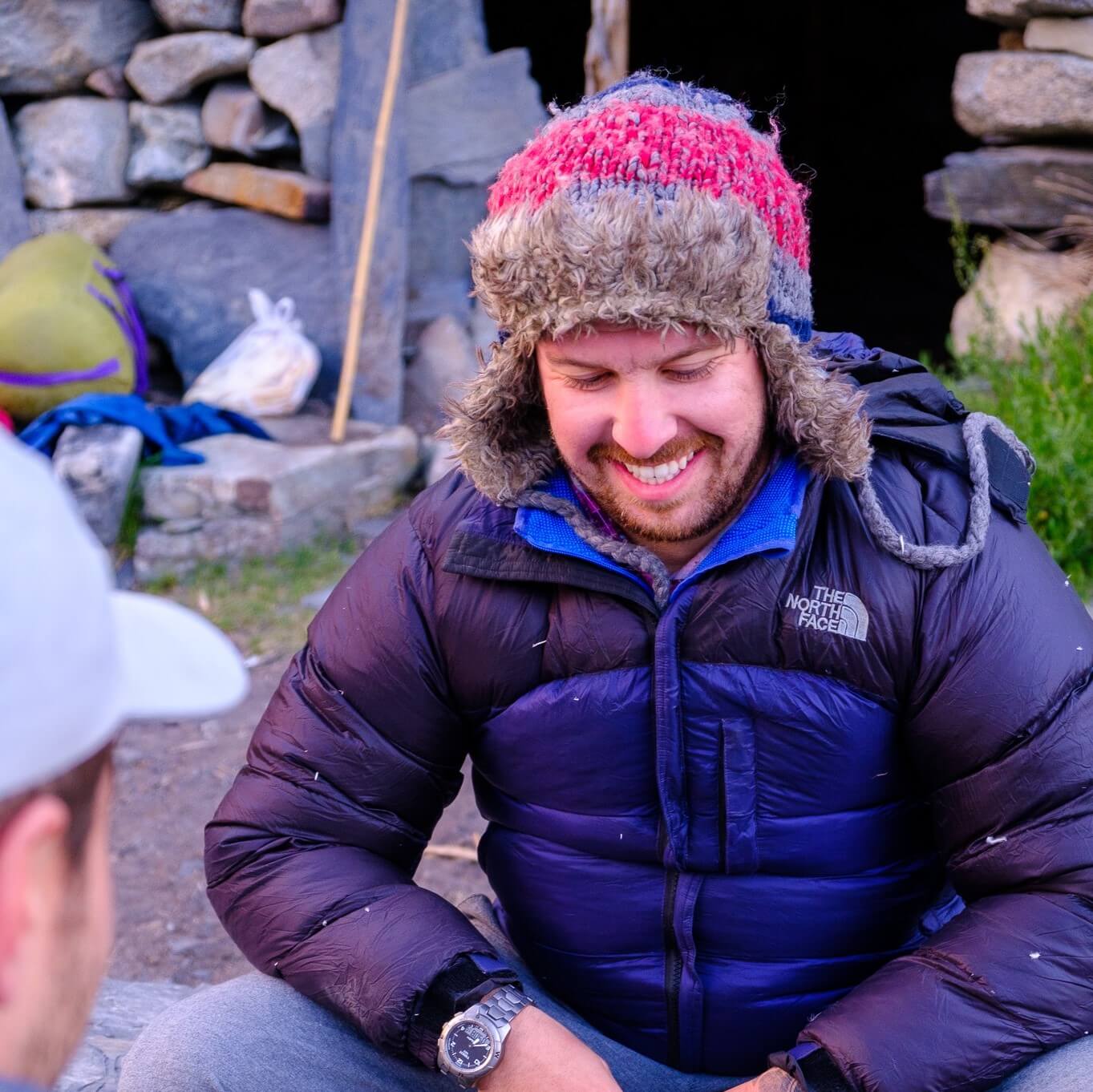 A Story on the Necessity of Travel Insurance
"Once upon a time, I almost lost my leg in a sweltering jungle…
I battled a seriously nasty infection that snaked up past my knee and by the time I made it to a local hospital they wanted to amputate. I was delirious, unable to walk, and in a lot of pain but I managed to call my insurance provider – they moved me to a much better private hospital where the doctors were able to save my leg.
I wracked up $15,000 in hospital bills, but these were completely covered by my travel insurance. Luckily, I still have my leg today, and whilst it is permanently damaged, I'm grateful every day it's still attached!
Moral of the story: consider getting travel insurance before you head out into the wilds, people!"
Final Thoughts on the Best Time to Visit Dubai
Whether you choose to visit Dubai in the peak season when the weather is milder or during the summer heat when prices are at their lowest, you'll not leave this thriving metropolis disappointed.
While temperatures in the low season are extreme, remember that there's still loads to experience without venturing outdoors. You'll also benefit from some attractive deals on flights and accommodation.
If you prefer a peak season visit, remember to plan and book your trip well in advance to avoid disappointment and to try to keep costs down slightly. Peak season also usually comes with stricter booking and cancellation terms.
Whenever you decided to visit, the dazzling city of Dubai has many layers just begging to be explored. Dubai really is so much more than just a stop-over destination.
---
Find out how YOU can support the site.
We work hard to put out the best backpacker resources on the web for free! It's all about helping out our tribe of awesome backpacker readers (that's you!). Please visit the link to find out how you can help keep the site going 🙂
For the sake of transparency, some of the links in our content are affiliate links. This means that if you book your accommodation, buy a piece of gear, or sort your insurance through our link, we earn a small commission at no extra cost to you. We only link to stuff that members of the Broke Backpacker team has actually used and never endorse products or services that are not up to scratch. Thanks for your support!