Picture a shimmering city full of sky-high buildings and expansive deserts, plus white-sand beaches and the most luxurious hotels on the planet – that's Dubai.
With the perfect blend of beachy paradise, historical medinas and an incredible urban environment, Dubai – the crown jewel of the United Arab Emirates – checks every box.
But before you go, it's a good idea to plan what you want to see and do while you're in the jewel of the Middle East. There are a ton of attractions in Dubai, and a lot of fun to be had for any type of traveler.
So jet off on an unforgettable holiday, and with our itinerary in hand, you can't go wrong!
Dubai is known for being a sparkling skyscraper city in the desert, but it's more than that. Its history, architecture, souk markets and foodie scene make it a truly memorable city in the UAE! It is a luxury destination, and you will need to save a few pennies to visit Dubai, but not every attraction costs a lot of money. From sprawling parks to incredible museums and the epic Dubai Fountain Show, you'll find that even backpackers in Dubai can find something inexpensive to do!
Whether you're spending one day in Dubai for a Middle East layover or planning an unforgettable Dubai itinerary, there are some phenomenal options jostling for a spot on your list! I'd personally suggest taking at least two-three full days to explore the city. If you want to see all of the important landmarks you might be able to fit everything into 24 hours, but that'll guarantee a lot of stress. So do yourself a favour and set more time aside.
In this itinerary, you'll find two days packed with the best attractions, culture, history and adventure. But don't worry, you won't have to rush from A to B, trying to fit everything in.
I've chosen the ideal daily structure, added times, routes to get there and suggestions on how long you should spend at each spot. Of course, you can add your own spots in, swap things around, or even skip some places. Use this itinerary as inspiration instead of a fixed plan to get the most out of your trip!
3 Day Dubai Itinerary Overview
Finding the best places to stay in Dubai can be quite tough as you are spolied for choice. Whether you want beachy warmth, city vibes or old-school Arabia, Dubai has something for everyone.
The Dubai Marina is a fantastic place to stay in Dubai, right on the coastline with excellent restaurants, cityscape views, and the Marina Walk, which is a great way to scope out your next landmark to visit. Downtown Dubai also has a fantastic blend of eateries, attractions and Dubai photo ops!
If you're looking for a taste of history, head for one of Downtown Dubai's historical areas including Dubai Creek, Deira or Al Fahidi, where you can find the fascinating and oh-so-good smelling Coffee Museum in Old Dubai. You can also find the iconic and deeply impressive IMG Worlds of Adventure fun park in the City of Arabia medina.
Across the city lies Al Quoz, the bohemian art hub of Dubai with its beautifully designed buildings, cafes and street performances. Bur Dubai is another prime spot with a plethora of museums and historical buildings to discover in central Dubai.
One of the best and most unique places in Dubai is the Palm Jumeirah, where seaside resorts and water sports reign supreme!
We have hand picked a few of our favourite accomodation options and listed them below. In case nothing takes your fancy though, we also have our epic Best Hostels in Dubai post.
Enjoy an amazing sense of community and fun at this superb Dubai hostel! With a prime location near the Dubai Marina and just 5 minutes away from the Dubai Internet City metro station, the Backpacker 16 Hostel makes the perfect spot if you're backpacking through Dubai! With its warm atmosphere, well-decorated interior and wonderful staff, you'll find a home-away-from-home right in the heart of Dubai.
Enjoy staying just outside of the hustle and bustle at this villa near the beach! It's just footsteps from the sea and provides beach towels during your stay. Hang out in the large living space right outside your bedroom door that is decked out with large comfy sofas, coffee tables, books, board games and a massive TV with both cable and Netflix. Perfect for couples looking to have a lazy weekend stay.
Best Budget Hotel in Dubai – Maisan Hotel
The Maisan Hotel has all the makings of a fantastic Dubai getaway. With an amazing fitness center, a stunning sun terrace and a delicious continental breakfast served every morning, the Maisan checks all the boxes. You can also enjoy nearby attractions like the Nakheel Harbor, Burj Al Arab and Dubai Parks and Resorts. The hotel also happens to be pet-friendly, need we say more?
Best Luxury Hotel in Dubai – Raffles Dubai
Find yourself at the height of luxury in this pyramid-inspired hotel in Bur Dubai. The hotel boasts an incredible spa and outdoor pool as well as amazing on-site eateries, including the Raffles Salon (which serves traditional afternoon tea). As proof that Dubai does nothing by halves, the stunning decor, private balcony and butler service are what awaits you at this incredible hotel, which makes quite the landmark on Dubai's skyline!
If you're looking for the best things to see, places to eat and Dubai-standard activities to partake in, our top-notch itinerary has everything and more. Whether you're spending 2 days in Dubai or looking for a mammoth Dubai itinerary (4 days or more), I've got you covered. Enjoy Dubai's architectural feats or indoor snow parks, and every attraction in between! There are so many things to do and see in Dubai that you will struggle to fit it all in!
The first day of your itinerary in Dubai is going to take you around some of the best Dubai museums, art installations, and attractions in the city. Why wait to see the best?
9:00am – Dubai Frame
Begin your visit to the city with one of the top places in Dubai, the iconic Dubai Frame that overlooks the entire city. The Dubai Frame is the largest picture frame on the planet!
The frame forms a doorway of sorts between Dubai's storied past, its vibrant present and the city's bright future. On one side, visitors can see the modern Emirates Towers and Burj Khalifa, while ancient Deira and Karama can be seen on the other.
The frame has become a true emblem of the city and sits at the top of many travel wish lists (and features in many an Instagram post)!
Cost – Dhs 50 ($14) for adults, Dhs 20 ($6) for children over the age of 3, and free entry for infants and visitors with disabilities.
Getting there: Take the metro to Al Jafiliya and walk for 5 minutes to Zabeel Park in Zabeel.
How long you should stay: 30 minutes should be enough to get a good photo.
10.00am – Dubai Garden Glow
Experience this unique celebration of light where artists from across the globe have contributed incredible creations.
This illuminating venue has a heart for the environment with many exhibits being eco-friendly.
Walk through the parks many shimmering zones as you admire giant floating jellyfish moving with the music over Zabeel Lake, or admire the sight of a mini sparkling Burj Khalifa.
You can explore the stunning Glow Park, the largest glow-in-the-dark garden in the world, where millions of energy-saving bulbs and endless sculptures of recycled luminous fabric fill the pathways with light!
Then, head to the Art Park, which is made of recyclable bottles, ceramic dishes and CDs, all designed into incredible artworks.
Finish your visit to Dubai Garden Glow with a walk round My Dubai, a glittering recreation of Dubai, in a park that feels like it was plucked out of a fairytale (especially with a life-size replica of Cinderella's glowing carriage)!
Insider Tip: Look out for the new additions to the park, some colorful characters from Disney's colorful repertoire.
Cost: Dhs 65 ($18) and children under 3 enter for free.
Getting there: Take the metro to Al Jafiliya. The Dubai Garden Glow is a 16-minute walk away.
How long should you stay there? 1-2 hours
12:00 pm – Dubai Museum of Illusions
Enjoy an incredible trip through mind-bending illusions and fascinating tricks of the light at the Dubai Museum of Illusions.
Visitors are encouraged to interact with exhibits and take tons of pictures, which you will definitely want to do.
With more than 80 uncredible exhibits that take you through a visual, sensory, and educational world to trick your brain, entertain and make you think. Play with perception at the Chair Illusion or enjoy the unbelievable sight of the Split Nose face-changing mirror (where your face is spliced with a person on the other side).
Enjoy the novelty of the Ames Room, where a trick of perception makes one person giant and the other tiny. For the videographer in you, check out the Color Room for some exceedingly awesome illusion of color and shadow!
Don't miss out on the hilarious Maple exhibit were a fascinating mirror trick lets you have dinner with yourself. The incredible museum is also home to the world's first Zoetrope exhibit where you can step into a movie stars shoes as you become part of an animated sequence!
Cost: Dhs 80 ($22) for adults, Dhs 70 ($19) for senior citizens and Dhs 60 ($16) for children.
Getting there: Take the metro to Al Fahidi and walk for 5 minutes.
How long should I spend there? 1-2 hours.
2.00pm – Arabian Tea House Cafe
Enjoy tasty cuisine from a diverse menu in their quaint courtyard. The ambiance of this tea house is serene and the staff is willing to help. The food is delicious, affordable and you get a decent-sized plate. Don't forget to try Moroccan tea!
Cost: depending on your order
Getting there: it's a 5 minute walk from Sharaf DG metro station.
How long should I spend there? 1-2 hours
4.00pm – Burj Khalifa & Dubai Fountain
You can't visit Dubai, the city known for its incredible architecture, without checking out the Burj Khalifa! It is home to the world's highest restaurant!
As the world's tallest building with numerous awards for its feats of height, the spectacular skyscraper makes for an incredible sight! It is also the home to the pretty amazing Dubai fountain illuminated by 6600 lights, 50 colored projectors, which illuminate the tower as spouts of water shoot through the air.
The Dubai Fountain Show is one of the best attractions around the Dubai Mall. It puts on quite the show to the sound of classical and contemporary music, and holds the crown as the second-largest choreographed fountain in the world!
The Burj Khalifa also has an amazing observation platform with a view to match. Literally, At The Top on the 124th floor is decked out with an electronic telescope and an augmented reality device where visitors can view the surrounding landscape in real-time.
You can also admire the impressive skyscraper from a spot in the lush park surrounding it, which is designed in the shape of a Hymenocallis, a fitting desert plant. The park also has a water feature at its center with a series of pools and a serene water jet fountain!
Insider Tip: the best time to visit the Burj Khalifa is to watch the sunset but between 4 pm and 6 pm, it is also prime time so reservations are more expensive.
Cost: Dhs 135 ($37) for adults, Dhs 101 ($28) for children and free for toddlers under 4 years old for a tour round At The Top; you can book tickets here.
Getting there: Burj Khalifia is located in Downtown Dubai, next to the Dubai Mall. Take the Red Line to Burj Khalifa Metro Station and then take the F13 bus to the Dubai Mall Bus Stop (one stop).
How long should I spend there? 1-2 hours, then you can dive into Dubai mall for some A/C!
7.00pm – Dubai Water Canal
Take a stroll along the beautiful Dubai Water Canal as it winds along from Old Dubai, through Downtown Dubai, Business Bay, and meets the sea on Dubai's coastline. The bridge created a new island in Dubai when it was created.
Take in the sight of the canal's unbelievable automated waterfall, which falls back like a curtain as boats pass under it! There is also the stunning pedestrian bridge adorned with a shimmering blue arc draped lights, which illuminate the water below you. The pedestrian bridge is suspended by cables and makes for an amazing photo spot!
You can also explore further along Dubai's landscape as you follow the Dubai saltwater creek, which winds like a ribbon across the city. The gorgeous canal with its cloak of lights makes for one of the best places to visit in Dubai at night!
Cost: it's free!
Getting there: take the red line on the metro to Business Bay metro station, then walk towards Sheikh Zayed Road. There is a path by the bridge that takes you to the canal.
How long should I spend there? 1-2 hours, it's a great place to catch the sunset!
The second day of our Dubai itinerary will take you to the Dubai Mall where you will see a whole host of attractions. You could spend a whole day there, but because you're on vacation, I've selected some cool outdoor attractions to visit too.
10.00 am – Dubai Marina
Begin your second day in Dubai at the lapping water of the Dubai Marina, one of the best places to visit in Dubai for free! t is the home to some incredible Dubai architecture including the unbelievable Cayan Tower, which twists at 90 degrees.
This stunning canal was built along the Persian Gulf shoreline and you may even be able to spot some incredible sea life as you enjoy the view!
The sun-kissed promenade is well worth the fantastic views of the bay, where you can experience the perfect blend of beach and vibrant urban activity.
You can take a leisurely stroll down the immaculate Jumeirah Beach Residence Walk where top-quality boutiques and unbelievable restaurants are the order of the day, then find Dubai Marina's gorgeous beach waiting for you at the end of it!
Cost: it's free!
Getting there: take the metro to Damac Properties Station and cross the overpass.
How long should I spent there? 1-2 hours should be enough.
11.00am – Dubai Miracle Garden
If you're looking for a Dubai attraction that may literally take your breath away, the Miracle Garden is the answer.
The Miracle Garden has the Dubai Butterfly Garden inside, which is the world's largest butterfly sanctuary, with over 15 000 butterflies from 26 species!
Explore the giant park with what seems like an endless collection of flowers. Colors cascade across the garden with floral animals and incredible sculptures covered in blossoms create a dreamlike landscape!
You can wander at the Lost Paradise, a village of bungalows and houses, which are engulfed flowers of every color. This burst of color on Dubai's landscape is also the home to a giant model of the Emirates A830, which is painted with a splash of blossoms, while an incredible floral clock stops time as you explore this flower-strewn wonderland!
As if this place could get more fantastic, there is an 18 m high Mickey Mouse who gazes over the garden's visitors! The park just happened to be launched on Valentine's Day and aptly has the iconic Heart's Passage, where larger-than-life hearts create an amazing walkway that feels everlasting.
Floral animals graze in front of a glorious floral castle in this dreamy park, which is truly a 'must-see' in Dubai!
Insider tip: make sure you keep an eye out for the new addition of colorful characters from Disney's famous movies.
Cost: Dhs 50 ($14) for adults, Dhs 40 ($11) for children under 12 years old, free for children under 2 years old and people with disabilities.
Getting there: take the metro to the Dubai Mall of the Emirates station and walk.
How long should I spent there? 1-2 hours is fine.
1.00pm – Dubai Aquarium & Underwater Zoo
Dive into Dubai's natural side at the Dubai Aquarium & Underwater Zoo, where aquatic creatures and incredible underwater sights abound!
You can enjoy a unique, close-up look at the lives of some incredible aquatic creatures with the aquarium's fully immersive VRZOO!
Enter the world of sharks, where you can free dive or hop into a cage for the ultimate shark encounter. Then, get a behind-the-scenes look as you watch baby sharks have feeding time and get a peek into the life of these vastly misunderstood creatures.
Say goodbye to the sharks and get ready to be royally entertained by King Croc, an incredible (and lengthy) saltwater crocodile. At 40 years old, the King is one of the largest known crocodiles in the world and his majesty is unmissable on a trip to the aquarium!
The aquarium's massive 10 million liter tank is filled with creatures of the deep and some of the most unbelievable marine life. Enjoy a look at the largest group of sand tiger sharks in the world and meander through an indigo tunnel where you can admire some of the aquarium's 33 000 aquatic animals.
Add a slice of Dubai's desert to your experience with a visit to the Night Creatures exhibit, which is home to a menagerie of animals, including Arabian toads, fruit bats, giant camel spiders, scorpions, veiled chameleons, Cheesman's gerbils and (prepare yourself) hedgehogs!
Don't forget to jump aboard one of the aquarium's stellar glass-bottomed boats for a ride over the underwater wonderland, where over 140 incredible species reside!
Cost: Depending on your ticket, you can pay from Dhs 145 ($39) for a general ticket up to Dhs 630 ($172) to include the Shark Encounter; you can book your tickets here.
Getting there: head to the Dubai Mall. Take the metro to Burj Khalifa/The Dubai Mall station.
How long should I spent there? 2-3 hours, there's so much to see!
3.00pm – Ski Dubai
For the ultimate meeting of 2 worlds, why not take a trip to Ski Dubai, a snowy oasis in the middle of the desert!
The ski park is a snowy oasis beneath one of Dubai's biggest malls – The Dubai Mall.
Hidden like a treasure in the Dubai Mall (which is already one of the most important places in Dubai) awaits this indoor playground for kids, adults, and skiing newbies.
In fact, it's the perfect place to learn with less pressure than a real mountain, and trainers to help you find your feet. Then again, if you're a pro at snow sports, it's got some real doozies for you to enjoy.
You can stick to more traditional activities like skiing, snowboarding and tobogganing, or take a ski lift out of your comfort zone with zip lining, tubing, or an old-fashioned snowball fight! The Snow Park is a winner with giant zorbing on offer as well as exploring an ice cave or getting an adrenaline rush on the Mountain Thriller ride.
You can even feel like you're in the Arctic Circle as you watch a colony of penguins waddle around their snowy home!
Cost: Prices vary but the penguin encounter is Dhs 230 ($63); get full-day-ski-pass here.
Getting there: It is located within the Dubai Mall, just walk around to it.
How long should I spent there? 1 hour – it gets quite cold in there!
6.00pm – City Walk
Feel the heartbeat of Dubai as you hit the jam-packed streets of the City Walk, an unmissable part of any Dubai city tour itinerary!
Some of the world's most famous urban artists were invited to fill the walls of City Walk with color, including murals and smaller designs.
Enjoy the sights along the boulevard of eateries, bars, boutique stores and quirky landmarks, including an old-school postbox and phonebooth nestled amongst the buildings. Visit Dubai's larger-than-life, famous characters of Mattel Play! Town.
Then, find yourself in the lush and fascinating rainforest (in a desert!) at The Green Planet! You can stroll through the incredible indoor park and experience over 3000 plants and animals, including snakes, birds, and, pop culture icon, the sloth. Butterflies and stunning flowers take center stage as you explore this forested wonderland.
There's no end to the epic attractions and landmarks you'll see on a trip down Dubai's incredible street with just about everything on it!
Cost: Entrance is free to the City Walk, but The Green Planet tickets go for Dhs 99 ($27) or more depending on the package.
Getting there: it's right by the mall!
How long should I spent there? 1-2 hours.
Whether you're looking for incredible places to visit in Dubai in 5 days or spending a weekend in Dubai, you won't be disappointed. If you've covered our 2-day itinerary and are looking for more, take a look at these beyond-amazing options for 3 days in Dubai (or more)!
10.00am – Palm Jumeirah
Aah, the Palm Jumeirah. Is it shaped like a palm? Is it a man-made island off the coast of Dubai? Is it exceedingly cool? The answer to every question is yes, so the Palm Jumeirah easily earns its spot on any itinerary.
The stunning island paradise extends into the shimmering Persian Gulf and is part of a family of Palm Islands including the Palm Jebel Ali and Plam Deira. Ride the uber fast monorail from the mainland and bask in the sandy paradise.
You'll also find an array of exciting activities amongst the fronds of the magnificent Palm. Spend a few fun-filled hours at the Aquaventure Waterpark at the palatial, rose-colored Atlantis hotel.
Want to know why it's worth visiting?
It is an incredible architectural feat.
It was built to resemble a stylised palm tree surrounded by a circle.
It is the home to some truly spectacular beaches in Dubai!
You can also meander through The Lost Chambers Aquarium, where you can get into a spot of snorkeling or dive through refreshing lagoons, the home to a world of marine life!
We're not done yet, see the island from the waves as you take a speedboat tour around its waterways or hop on a kayak as you explore the Palm's crescent. You can even play Aquaman for the day with Hydro Water Sports where you can soar above the water on a water spout.
Take your trip to the Palm Jumeirah to new heights with a helicopter tour or a session of tandem skydiving, where the views are breathtaking and the thrill is real!
Cost: It's free!
Getting there: take the metro to Dubai Internet City or Nakheel and walk.
How long should I spend there? 1 hour should be enough
12.00pm – Al Qudra Lakes
Take a trip just out of the city as you journey to Dubai's hidden gems, the Al Marmoom Desert Conservation Reserve. You can spot an array of reptiles, birds, and mammals.
It is the perfect place for star-gazing because of its low light pollution. You can enjoy the reserve's sights from one of the world's longest cycling tracks.
These man-made wetlands are a glorious escape from Dubai's urban hub where 10 km of lakes make for an unbelievable sight. The reserve is the safe haven to 19 animal species including elegant flamingos and other incredible birdlife.
It is also the home to the amazing Saruq Al Hadid Archaeological Site withall kinds of artifacts including bronze, copper and iron items as well as gold jewelry, beads and pottery. Make this an oasis of tranquility as you hike through the park, watch the sunset or pitch your tent for a night of camping under the stars!
For a spot of nature-watching just outside of the city, visit the Al Qudra Lakes, one of the best places to see in Dubai with family.
Cost: It's free!
Getting there: take bus 67 to Endurance City Terminus
How long should I spend there? 1 hour should be enough
2.00pm – Wild Wadi Waterpark
Take your thrill factor the maximum at the incredible Wild Wadi Waterpark where having fun and cooling off are top priority!
Home to Breaker's Bay, the biggest wave pool in the Middle East. Created the Burj Surj, a double-bowled slide which is the first of its kind in the area. The park was featured in 3 seasons of The Amazing Race.
The theme park is based on the tales of Juha, a character from Arabian folklore who accompanies each heart-fluttering or jaw-dropping water slide. You can even learn to surf on one of the park's artificial surfing machines, FlowRider.
The park is among impressive company with neighboring, Burj Al Arab, but with its unbelievable 18 m high waterfall, it fits right in! Wild Wadi is also home to a list of incredible rides including the Jumeirah Sceirah (the highest free-fall water slide with the biggest drop outside of the Americas).
Up the ante even more with the Tantrum Alley slide, which just happens to include 3 tornados!
Cost: Above 1.1 meter, AED 299. Below 1.1 metre, AED 249.
Getting there: take the metro to Wild Wadi metro station.
How long should I spend there? 2-3 hours.
4.00pm – Global Village
Take a trip around the world from this incredible corner of Dubai. With exhibits, attractions and cuisine representing 90 cultures from across the globe, Dubai's Global Village makes for a world-class day out.
The park has some sensational themed rides including the Athen's Slingshot or the Honolo-loop.
The stunning Wheel of the World displays incredible live scenes, shows and Dubai scenery on its LED screen, and the views from one of its gondolas are incredible. Performers from across the world share their traditional dances and music in a variety of cultural shows!
The lively festival takes place along a number of pavilions where cuisine and entertainment from the representing countries are at your fingertips. Enjoy a meander through the park as you enjoy attractions from the floating market to the Heritage Village.
There are also some stunning shows on offer including incredible stunts and Circus Circus. Then, find yourself an unbelievable ride to go on at Carnaval! Enjoy the rhythmic vibe of the Global Village as you traverse the streets of what could be described as an open-air museum!
The village is also a paradise for lovers of street food with an adventurous palette. Take a walk down Kiosk Street or Cultural Square and find yourself some not-so-local cuisine. You can also discover some delicious flavors at every pavilion as you eat your way across the world.
Give Canadian poutine a try, which is a mouthwatering mixture of crispy French fries covered in cheese curd, gravy and toppings of your choice. Check out the Flaming Pumpkin for a refreshing drink on your travels and then, if you needed any more convincing, get yourself a shot of something tasty the Chocolate Injection!
Insider Tip: the village runs from November to April each year so be sure to book your ticket then if you'd like to visit the Global Village!
Cost: 20 AED per person
Getting there: take the bus, Route 102 from Rashidiya Metro Station.
How long should I spend there? 2-3 hours.
5.00pm – Burj Al Arab and Kite Beach
Pay a visit to one of the tallest hotels in the world, the Burj Al Arab, which sits on an artificial island just off Jumeirah Beach. Made in the likeness of the sail of a ship, the hotel has become a truly iconic Dubai landmark with a reputation in luxury!
You can admire the impressive Burj Al Arab as you bask in the sandy haven of Kite Beach. Walk along the pristine white sand or engage in one of the many ocean activities including kitesurfing, beach tennis, paddleboarding, wakeboarding, volleyball, kayaking and swimming. Aptly named for everything this beach has to offer, the gorgeous piece of Dubai is situated in gorgeous Jumeirah.
There are also plenty of food trucks and beachside eateries for you to partake in!
Cost: free!
Getting there: take the metro to Mankhool, Standard Chartered Bank station.
How long should I spend there? 2 hours max.
7.00pm – Evening Desert Safari Tour
Booking this 4×4 desert tour to end your stay in Dubai is definitely worth it. Seeing the desert on the back of a camel is a one-of-a-time experience that can only be topped by testing out your sandboarding skills.
There's no need for transportation, you'll be picked up right at your hotel. At the end of the trip, you'll also get a tasty BBQ to fill your empty stomach!
Ride on camels, surf down massive sand dunes and explore and learn more about the desert!
Cost: depending on package
How to get there: hotel pick up! Niceee
How long should I spend there? Around 3 hours.
Since it is smack dab in the middle of the Arabain desert, the weather of Dubai can be quite harsh, making it hard to decide when in fact is the best time to visit.
Dubai summers are oppressive, almost unbearable sometimes, and will often leave you trapped indoors. The best places to visit in Dubai in June, July and August will all have air conditioning and sometimes even artificial snow!
Dubai's winter months are the most comfortable time of year and are comparable to summers elsewhere. Most of Dubai's landmarks will be very busy though as this is peak tourist season. Plan a visit to during Dubai's winter season but be ready to spend lots of cash.
The best months to backpack Dubai are hands-down during the spring and autumn. Dubai's shoulder seasons are comfortable, not too hot, and not too busy with tourists. As such, these are the best times to visit Dubai's beaches. Dubai in May starts to heat up again so take note.
It's no surprise that Dubai is a pretty big city with loads of interesting attractions to see and do. Luckily, getting around is super easy, thanks to its well-developed public transport network spread throughout all parts of the city.
The metro is the most commonly used public transport in the city. It connects most neighborhoods and it's just two lines, so it's really easy to navigate and it's also the most cost-effective way to get around. They are clean, ultra-modern, and safe. Women can choose to use the women-only carts if they want to. Plus, it connect you all the way to Dubai International Airport.
Another way to get around the city is by taxi. Uber and Careem are the common taxi service apps in Dubai. They are more expensive than a licensed taxi usually, but they offer a flat rate, which means if you get stuck in traffic you're not paying for it. As a rule of thumb, Careem is less expensive than Uber if you're travelling shorter distances and Uber is less expensive than Careem for longer distances.
Finally, another way to get around Dubai is by taking the bus. There are a total of 1,518 buses in Dubai, running on 119 internal lines, including 35 lines connected to the metro stations. Buses are a cheap way of getting around, but they require a bit of searching to make sure you're on the right bus. As Dubai is so hot and it's no fun waiting around in the scorching heat for a bus, I recommend you get the metro and Ubers. Plus they are so cheap it makes perfect sense!
Coming prepared is one of the most important parts of travelling, no matter where you want to go. Although Dubai is considered to be one of the safest cities in the United Arab Emirates. It is also known as one of the safest middle eastern destinations for women and travelers in general. However, it is still wise to take precautions and know the country you're visiting while traveling abroad.
It is recommended that travelers who visit Dubai, especially women, dress fairly modestly in public, and bathing suits are only allowed on the beach and at hotel pools. While women are generally safe in Dubai, It is also a good idea to avoid situations that can place you in a more vulnerable position. If traveling alone, ask to be seated in the family section and try to sit in the women's section at the front of the train.
There can also be unpredictable driving behavior in the United Arab Emirates, so keep an eye out for reckless driving. Pickpocketing is fairly rare in Dubai, but pay attention to your surroundings (as is always wise when traveling), especially around the tourist hub, Jumeirah Beach.
While Dubai is fairly cosmopolitan in many ways, they remain highly conservative, so try to avoid PDA because if someone is offended by it, you can get charged/fined. It is also forbidden to eat in public during the daylight hours of Ramadan, however, most hotels provide a screen in their restaurants so foreign guests can eat during the day.
Dubai is considered to be friendly and safe for the most part, but make sure you check out all the rules and tips for traveling there before you go. As you are likely traveling in a foreign country, ensure you have access to emergency numbers in case of an accident or problem. It's also always a good idea to have travel insurance in the event of a problem.
ALWAYS sort out your backpacker insurance before your trip. There's plenty to choose from in that department, but a good place to start is Safety Wing.
They offer month-to-month payments, no lock-in contracts, and require absolutely no itineraries: that's the exact kind of insurance long-term travellers and digital nomads need.
SafetyWing is cheap, easy, and admin-free: just sign up lickety-split so you can get back to it!
Click the button below to learn more about SafetyWing's setup or read our insider review for the full tasty scoop.
It's good to get lost sometimes, but it's also good not to get too lost. There are people that want you home in one piece.
There's one travel insurance provider The Broke Backpacker trusts for all his wildest shenanigans… World Nomads!
Click the button below to get a quote on your insurance or read our in-depth review of World Nomads' coverage. And then… let the shenanigans begin. ?
Find out what people want to know when planning their Dubai itinerary.
So there you have it! Our 3 day itinerary for Dubai. As you can see, there are a ton of awesome attractions to get stuck into.
When you want to find yourself in fantastic shopping malls, desert-defying activities or just lying on the beaches in this incredible city – you'll have the best time.
Take your sense of adventure, your sunglasses, and this itinerary to guarantee a trip you'll never forget!
Insider Tip: If you don't want to spend hours in the car, driving from one hot spot to the next, you should check out this helicopter tour.
Instead of exploring the city from below, you can simply fly over Dubai and have an amazing adventure that not many people get to experience.
---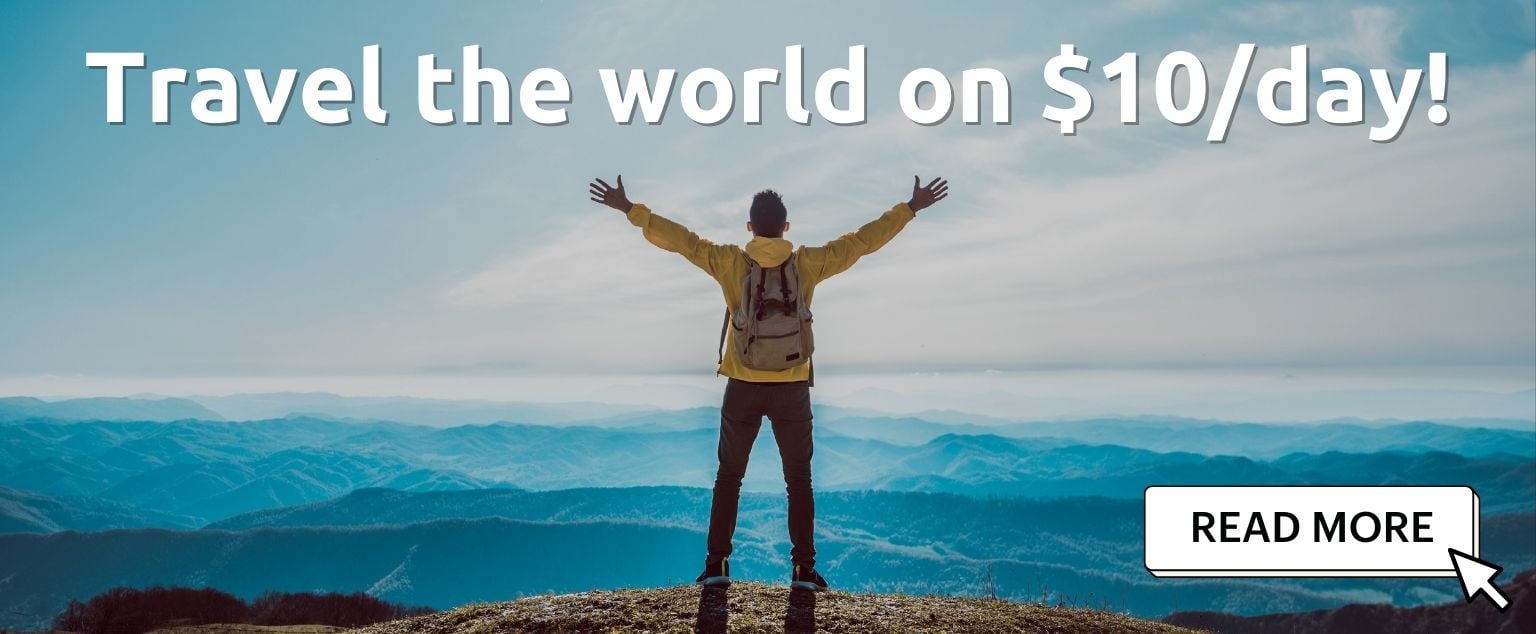 And for transparency's sake, please know that some of the links in our content are affiliate links. That means that if you book your accommodation, buy your gear, or sort your insurance through our link, we earn a small commission (at no extra cost to you). That said, we only link to the gear we trust and never recommend services we don't believe are up to scratch. Again, thank you!