One of the most glamorous destinations there is, Dubai boasts some of the world's tallest and most futuristic buildings watching out over the Persian Gulf. Nothing here is too ambitious or expensive; I mean, there are human-made islands offshore in the shapes of palms and the world map. Excessive much?
Despite its modern and innovative outlook, there's room for tradition, too. This is a place where ancient mosques rub shoulders with skyscrapers and malls – and you can still ride a camel on the beaches in Dubai!
That brings us to one of the main reasons to come to Dubai. With 60km of sand stretching the length of the city and beyond, it could be argued that there's really just one beach in Dubai. However, there are several sections of it, each with its own personality and character. The sands are golden rather than white, and the waters clean and warm.
In this post, we'll take a look at five of the best beaches in Dubai. We'll also point you in the direction of a place to stay according to your travel style and budget. If that's not enough, we'll even tell you some places to go and things to do in the area. In Dubai, it's go big or go home, so let's figure out how to go big!

Unlock Our GREATEST Travel Secrets!
Sign up for our newsletter and get the best travel tips delivered right to your inbox.
When to Go to Beaches in Dubai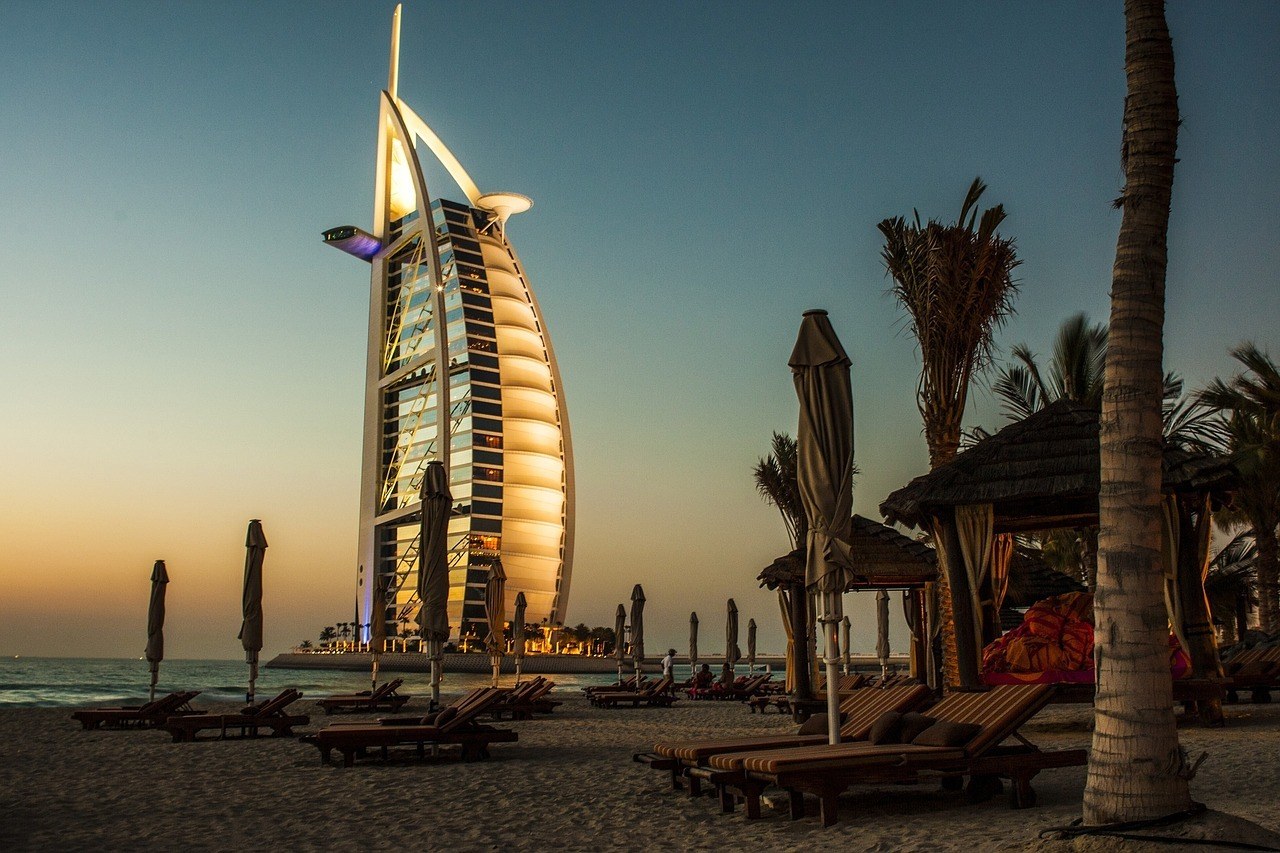 It's hard to say when to visit the beaches in Dubai. Because it's sunny all year round, any time is perfect for topping up your tan and taking a dip! February to April is the peak season when temperatures are manageable but still hot. It's quieter between June and September, but temperatures can tip 40 degrees here.
When travelling to Dubai, it may be best to hit the beaches in the morning and afternoon. When the sun is at its hottest (between midday and about 3 pm), it can tire you out – especially if you're not used to the heat. Luckily, there are loads of great indoor things to do in Dubai that will keep you occupied until you can get back out onto the sand! All restaurants, hotels, malls, and anything else you can think of are air-conditioned, making it easy to cool off if the sun gets too much.
Most Popular Beach in Dubai | JBR Open Beach
Who It's For: Families and groups of friends who want to have lots of choices when it comes to things to do.
Don't Miss: Dubai Aqua Park – an inflatable water park. Super fun for those with children!
JBR Open Beach is the biggest public beach in Dubai. Usually, size doesn't matter, but in Dubai, this one is still king! This is the place to go if you want water activities, family-friendly areas as well as lots of places to eat and drink.
Here's where you'll spot some of the most glamorous and glitzy cars in Dubai. You probably won't be able to go for a spin in one of them, but you'll be able to ride a camel; this is one of the more unique ways to see this popular Dubai beach. It's also one of the best areas to stay in Dubai so either way, you'll most likely be visiting JBR Open Beach at some point during your trip.
Staying here means you'll be in the tallest residential tower in the world. Got a head for heights? Pop up to the 97th floor Sky Lounge!
Right up on the 18th floor, this hostel has epic views as well as comfy beds and a warm welcome. There's even a veggie breakfast on offer!
With one of the most diverse and exciting hotel scenes in the world, it's hard to make your choice. However, the five-star InterContinental is a safe bet – and it won't break the bank!
Located on Dubai's famous 'The Walk', you don't have far to go to get to the beach. There are loads of extras here, including some awesome features if you're travelling with kids.
This 160 storey megastructure is the highest building in the world. Of course, you want to see the view from the observation deck!
Etihad Museum
Learn more about the rich history and culture of Dubai and its development at this fascinating museum. [source: solkafa (Shutterstock)]
The Dubai Mall
The world's biggest mall is home to shops (obviously) but also an aquarium, hotel, and several places to eat. [image credit]
Drink Tea
Swap Middle Eastern Culture for Far Eastern with a Chinese tea ceremony.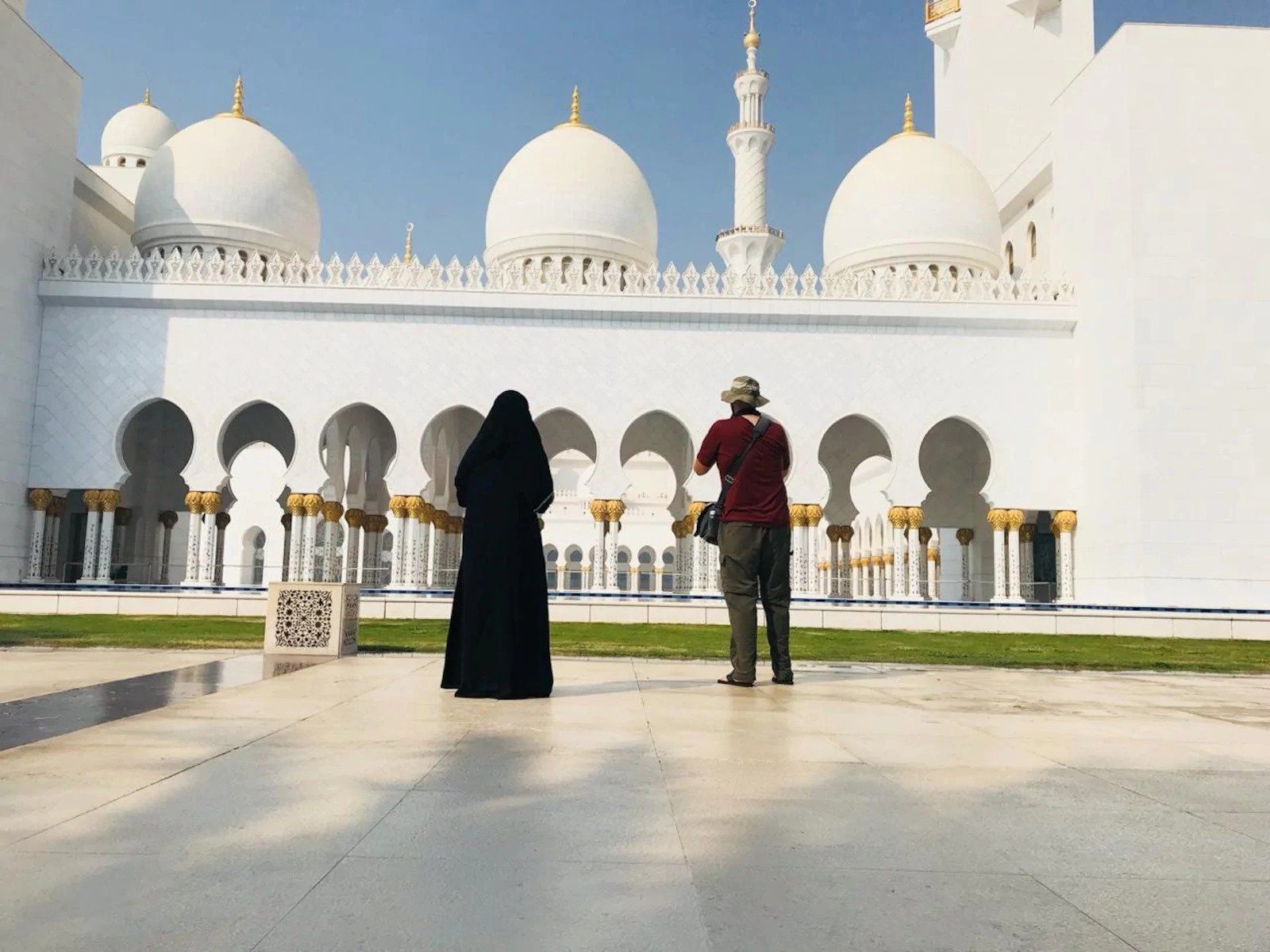 Tour the City
Take some time out from the beach in Dubai to see some of the most important cultural heritage in Dubai on this day tour.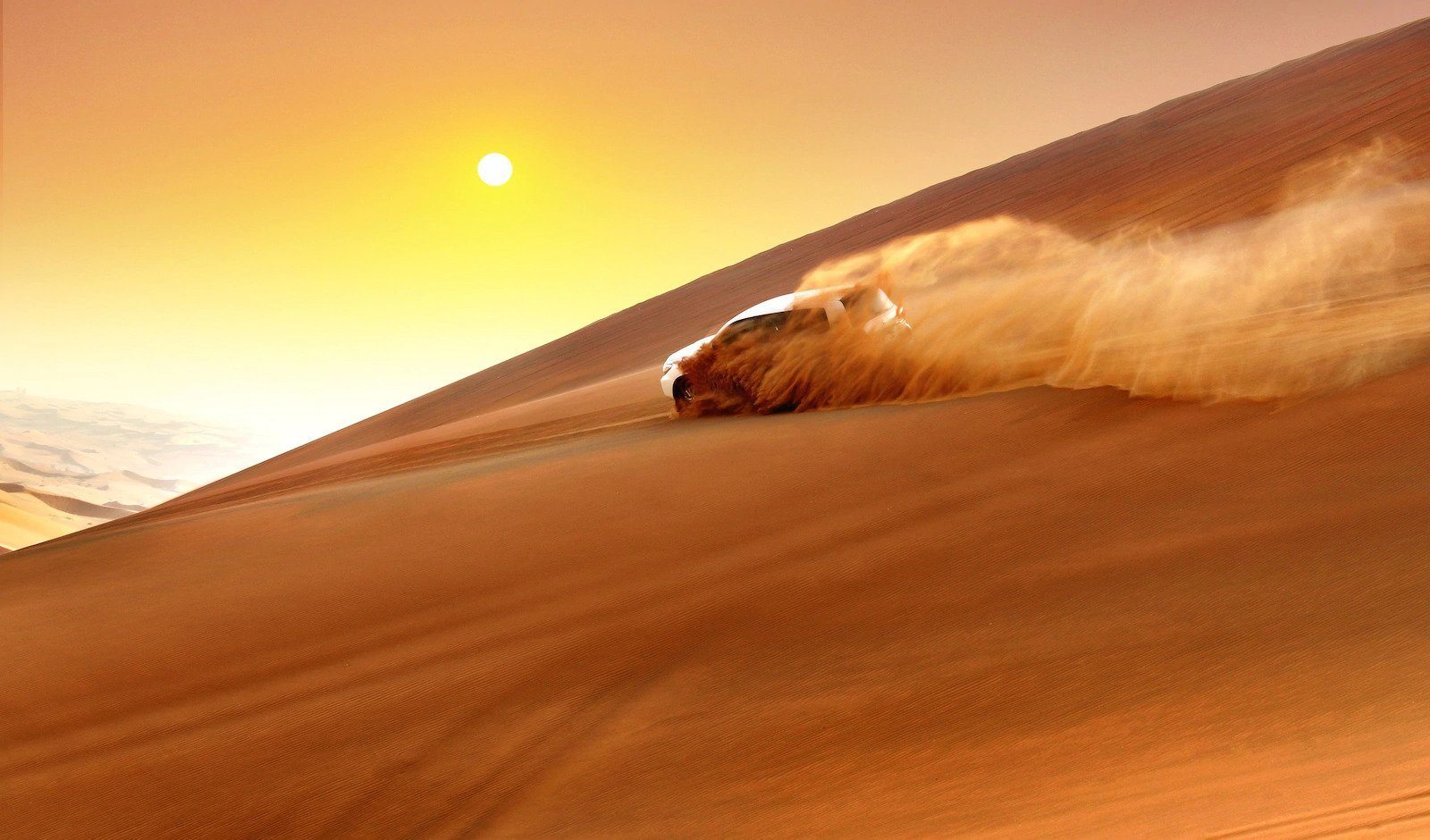 Shred the Dunes
Go dune bashing in a 4 x 4 with a local guide on this desert safari.
Best Beach For Swimming in Dubai | Black Palace Beach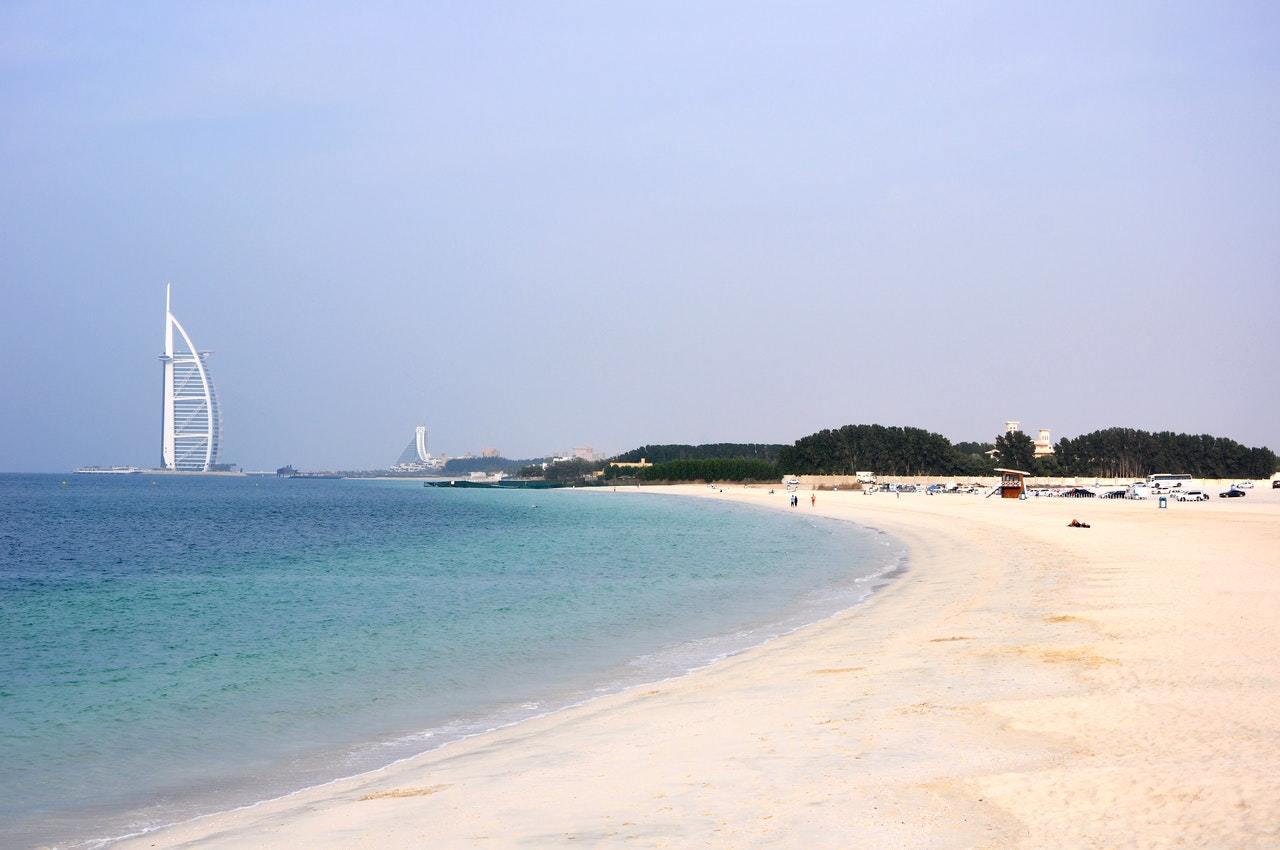 Who It's For: Anyone who wants to escape from the crowds on Dubai's secret undeveloped beach.
Don't Miss: While some people might find the idea of no sun loungers, vendors, or bathrooms abhorrent, this place calls to the traveller who wants to get off the beaten track.
Yes, it's possible – even in a huge city like Dubai! The lack of development is unusual here, but it provides a welcome breather. There's even a view of the Burj al Arab! Set your map to the Al Sufouh Area and you'll find Black Palace Beach. It's also known as Secret Beach or Sufouh Beach and it's one of the best beaches in Dubai.
Remember, Dubai in the summer is basically a large oven cooker, so it is worth addressing the appropriate Dubai safety concerns before you go. It's not all a gorgeous beach holiday! Things get steamy y'all.
Enjoy this Dubai homestay with your musical host. There's free coffee and tea available, and talented guests are welcome to have a go on the piano!
If you're backpacking Dubai you'll love this comfortable hostel which has big, pod-style beds where you won't feel as if you're in a dorm. There's a swimming pool on-site too!
With a direct connection to the Mall of the Emirates, this luxury five-star hotel will suit shoppers as well as beach lovers!
Not only can you get your very own apartment close to Black Palace Beach – but one with a foosball table and large TV!
Al Sufouh Park
Need a break from the sand? Take a stroll in nearby Al Sufouh Park and find some sought after shade under the palms.
Al Sufouh Archaeological Site
This ancient site is evidence of Dubai's ancient population from the Magan people.
Red Pepper Restaurant – Jumeirah
One of the closest restaurants to Black Palace Beach – serves Indian and Chinese cuisine.
Visit a Museum
Want to learn more about the city's history and culture? This museum tour is the perfect way to shelter from the sun!
Join a Cooking Class
Join with the Dubai Centre for Culinary Arts on an artisan bread making experience.
Go Stand-Up Paddleboarding
See the city from the water – either from a stand-up paddleboard or a kayak!
Small Pack Problems? 😉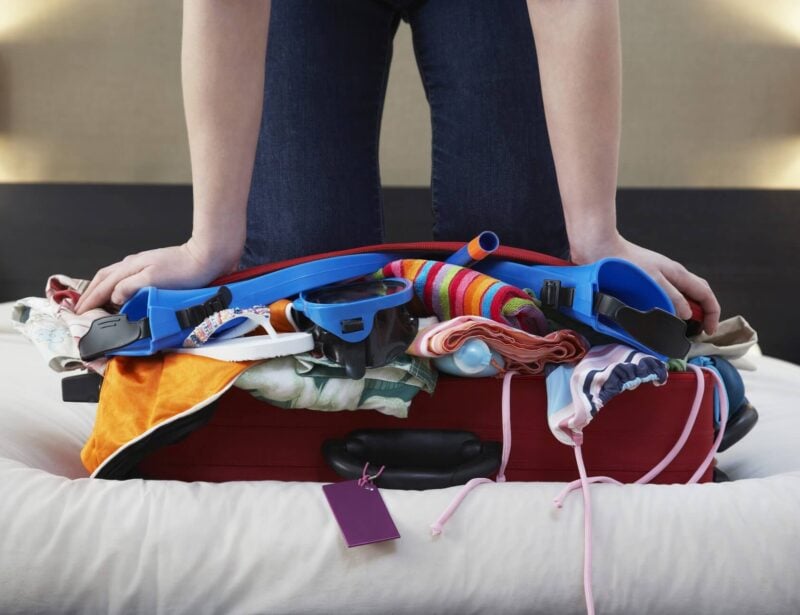 Wanna know how to pack like a pro? Well for a start you need the right gear….
These are packing cubes for the globetrotters and compression sacks for the real adventurers – these babies are a traveller's best kept secret. They organise yo' packing and minimise volume too so you can pack MORE.
Or, y'know… you can stick to just chucking it all in your backpack…
Get Yours Here
Read Our Review
Best Family-Friendly Beach in Dubai | Al Mamzar Beach Park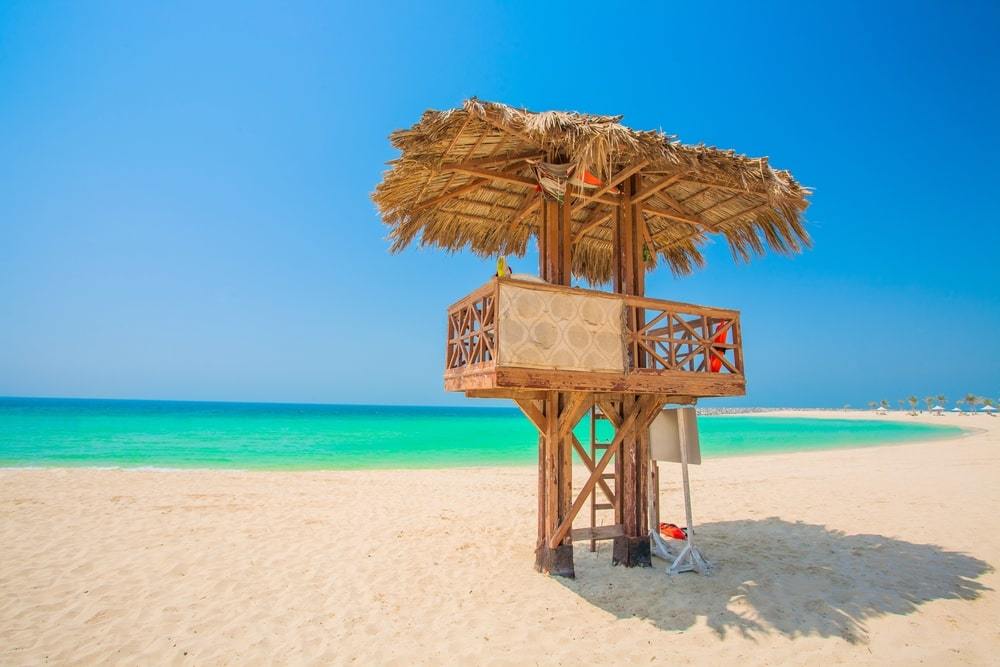 Who It's For: Families and children will be delighted with not only the beach, but the swimming pools, playground, and picnic area too. Best part? They're all free!
Don't Miss: A barbeque in one of the park's air-conditioned beach huts. Cool down with some delicious food!
Right on the north tip of a peninsula to the north of the city, looking over into Sharjah, you'll find Al Mamzar Beach, one of the best beaches to add to your Dubai itinerary. There are four separate sections that the whole family can enjoy, each watched over by a lifeguard. There are lots of facilities too, so you can head back to your hotel or Airbnb completely sand-free! It's good for historical sightseeing as it's close to Deira – the original heart of Dubai.
This fully furnished flat in Sharjah has views of the sea. When you've tired of looking at the view, retire to a king or queen bed.
Located in the centre of Dubai, it's going to be a journey on public transport to get to Al Mamzar. Great for visiting other parts of the city, too!
Comfortable rooms here can fit the whole family – you can even get a two-bedroom apartment for five guests! Rooms have a seating area as well as a bed.
With room for up to 12 guests, this is the perfect Airbnb for a big group of friends or family visiting Dubai!
Al Mamzar Corniche
Just outside of the beach park, take a walk along this seafront promenade and look across the Al Mamzar Island. [source: Philip Lange (Shutterstock)]
Over the water from Al Mamzar Beach Park, you'll find Sharjah Aquarium. Come face to face with sharks and rays! [source: Abu hasim.A (Shutterstock)]
Mamzar Beach Library
Left your book in your hotel? No problems – just take a book out from al Mamzar Beach Library!
Go on a Walking Tour
Take a culture walk starting in the original historic centre of Dubai – Deira.
Take a Day Trip
Enjoy a day trip to the capital of the United Arab Emirates – Abu Dhabi.
Learn About the Culture
See the multicultural side of Dubai by learning about its African heritage with a local guide.
Best Beach in Dubai for Kite Surfing | Kite Beach
Who It's For: Whether you enjoy kite surfing or simply flying a kite, the windiest beach in Dubai is perfect for you.
Don't Miss: The food trucks that pull up here during the day and in the evening. There are plenty of dishes to choose from.
The sportiest beach in Dubai isn't just great for kite surfers; there's stand-up paddleboarding here, and kayaking too! Prefer to stay on dry land? You can still take part in sports with volleyball courts, a skate park, and an outdoor trampoline area. Unsurprisingly, this is another popular spot for families due to the sheer amount of fun activities on offer.
Share an artist's home just two minutes away from Kite Beach. This Dubai homestay is in a great location, and your hosts can give you tips about the city.
Located in the heart of town, this hostel is convenient for visiting sites such as Dubai Marina and the Burj Al Arab, as well as Kite Beach, of course.
Dubai may be packed with five-star hotels, but if you want to save your money, knock a couple of stars off. You can still get a clean, comfortable, and stylish room – as this hotel proves.
Want to splash the cash? This extravagant Dubai Villa is everything you've dreamed of and more!
This theme park has an excellent view of the Burj Al Arab. You'll probably be too busy shooting down a slide to notice though! [source: Philip Lange (Shutterstock)]
Salt
Halal Wagyu beef makes Salt more than just a food truck. See what all the fuss is about with a lunch or dinner stop here! [image credit]
XDubai Kite Beach Skatepark
The biggest skate park in the UAE, there's plenty of room to take your first steps into skateboarding – no matter how old you are!  [source: Eric Aust (Shutterstock)]
Enjoy the Water Sports
See if you can SUP with a stand-up paddleboarding session near Kite Beach.
Go Kayaking
Don't fancy giving your core such an intense workout? Hit the water in a kayak instead.
Check Out the Night Scene
You can't sunbathe at night, but you can go on a Dubai bar crawl. Embrace the city's best nightlife!
Is This the Best Daypack EVER???
Best Upmarket Beach in Dubai | La Mer Beach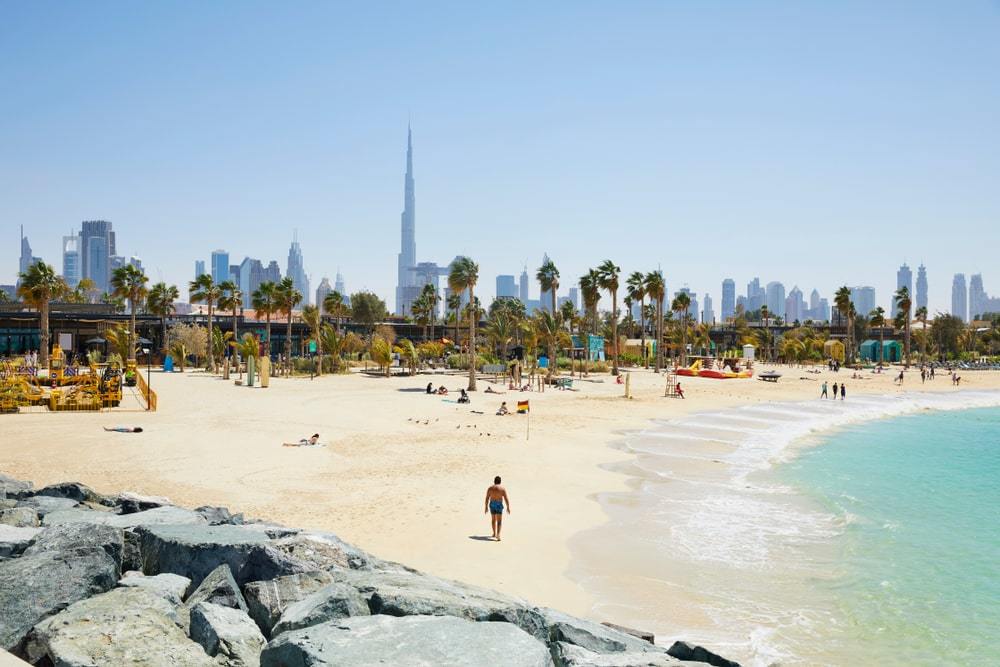 Who It's For: Want to feel like a movie star? La Mer is for you – and you have lots of entertainment on your doorstep.
Don't Miss: Getting one of the Day Room airconditioned cabins. They've got a pre-filled mini-fridge.
The exclusive La Mer Beach is a little more upmarket than the other beaches in Dubai that are on our list. The beach is taken care of around the clock – just feel how smooth it is as you head down to the gentle blue waves and warm waters! There are sun loungers and even day rooms here – the ultimate luxury. The cabins are equipped with air-conditioning – perfect for the hottest times of the day!
Offering long term rental options, this chic private room in a villa would suit a digital nomad or remote worker.
This backpackers' hostel has a cosy lounge where it's easy to meet others and explore the city and its beaches together.
This ultra-modern five-star hotel will suit the clientele that frequent La Mer Beach. Three restaurants and a rooftop bar mean you don't even need to leave for great food and drinks!
If you want to go all out and enjoy a luxury experience in Dubai, this villa should be right at the top of your wishlist!
Mercato Shopping Mall
A smaller faux-Renaissance mall, Mercato Mall will take you to the streets of Italy with its cafes, cinema and stores. [source: Plamen Galabov (Shutterstock)]
Stomping Grounds – Speciality Coffee Hub
Enjoy a spot of lunch or a coffee at this award-winning coffee shop. [image credit]
An indoor botanical garden complete with plants, birds, and other animals! [source: Yuriy Seleznev (Shutterstock)]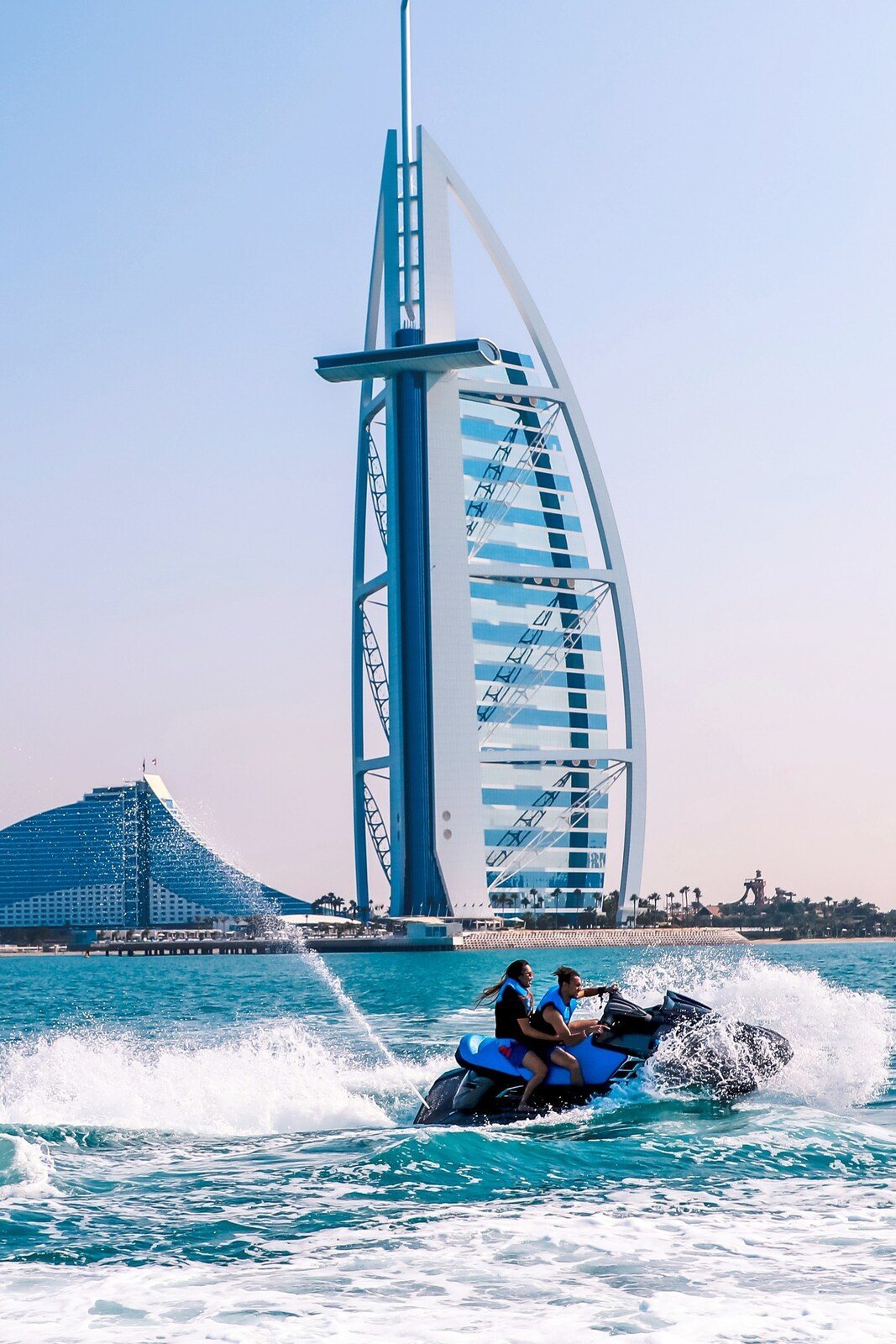 Jetski
Take a ride on the fastest jetski in Dubai. Feel the wind rushing through your hair as you zoom past the Burj Al Arab!
Get Creative
Design your own jewellery with the help of a professional.
Have a Photoshoot
Get shots to make all your followers jealous in the most photogenic areas of Dubai!
Don't Forget Travel Insurance for Dubai
ALWAYS sort out your backpacker insurance before your trip. There's plenty to choose from in that department, but a good place to start is Safety Wing.
They offer month-to-month payments, no lock-in contracts, and require absolutely no itineraries: that's the exact kind of insurance long-term travellers and digital nomads need.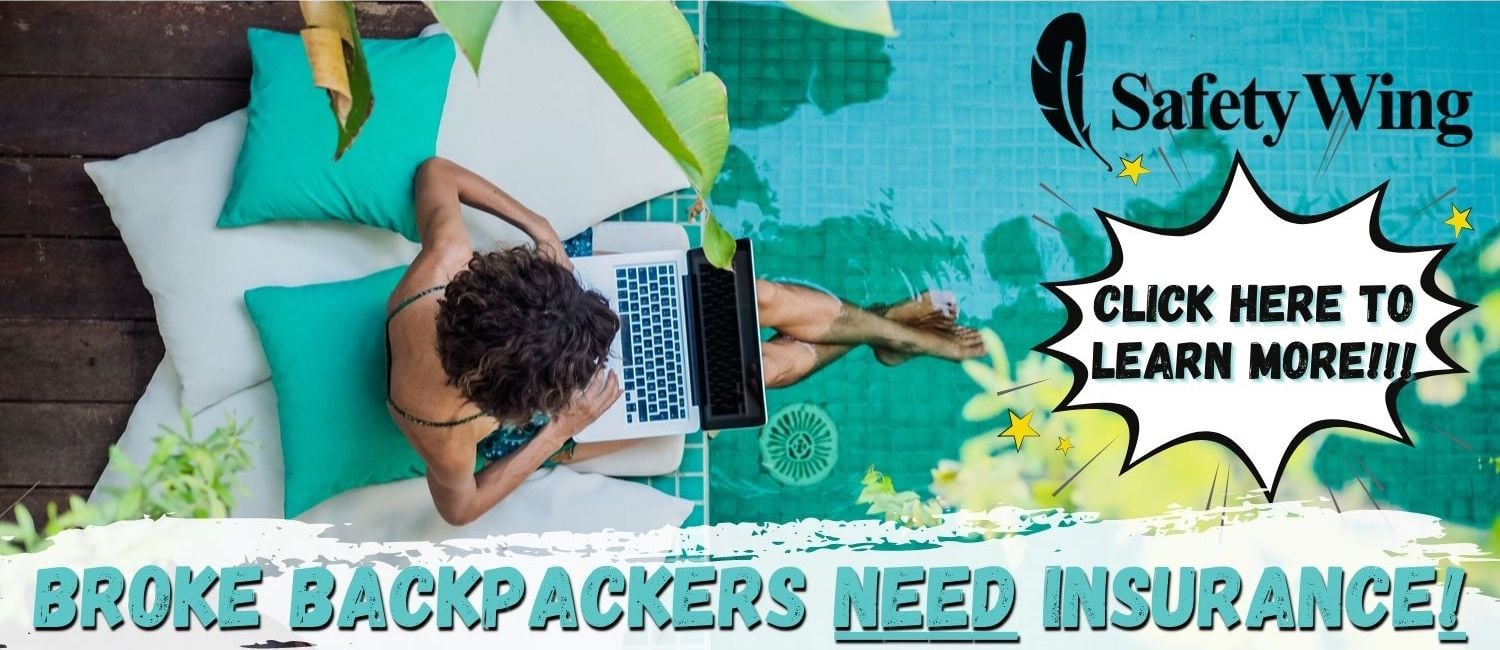 SafetyWing is cheap, easy, and admin-free: just sign up lickety-split so you can get back to it!
Click the button below to learn more about SafetyWing's setup or read our insider review for the full tasty scoop.

If you're worried about your safety in Dubai, or the UAE in general, you can look into that topic a bit deeper with our insider guides:
How to Avoid Trouble in the UAE
Is Dubai Safe?
Dubai Packing List
Having your bag packed properly before you start your travels is the most important step to a successful trip. If you're not sure what to bring, check out the list below or have a look at our Dubai Packing List. Heads up: One thing you'll definitely need is sunscreen!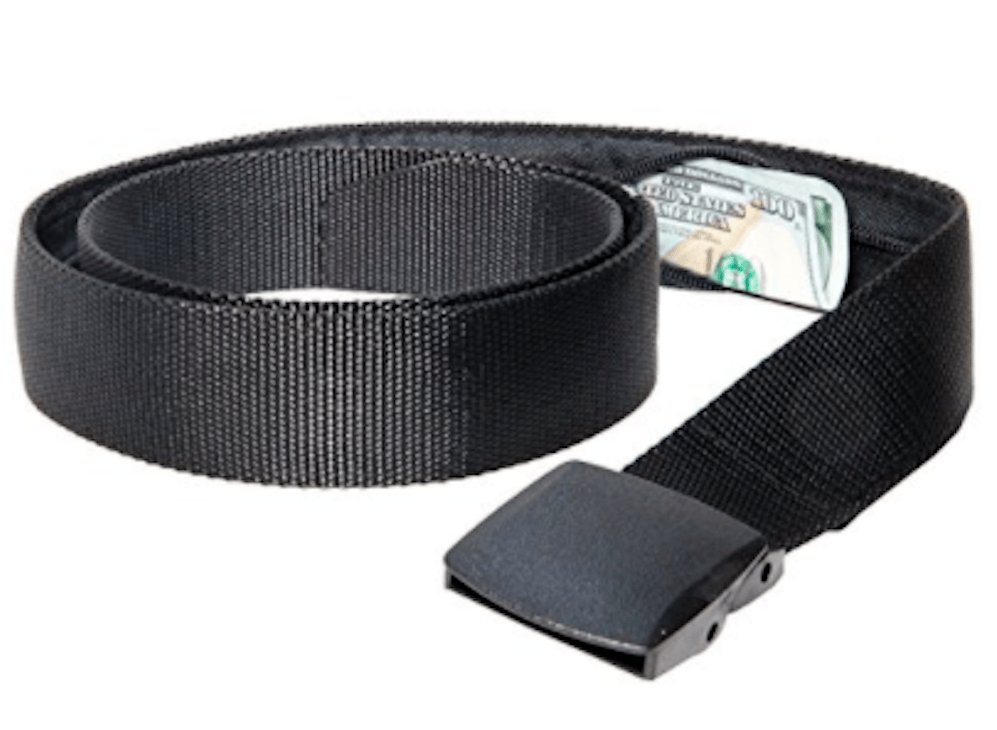 1. Security Belt with Hidden Pocket: I never hit the road without my security belt. This is a regular looking belt with a concealed pocket on the inside – you can hide up to twenty notes inside and wear it through airport scanners without it setting them off. This is hands down the best way to hide your cash.
2.Travel Water Bottle: Always travel with a water bottle – it'll save you money and reduce your plastic footprint on our planet. The Grayl geopress is a true behemoth amongst water bottles acting as a purifier AND temperature regulator – so you can enjoy a cold red bull, or a hot coffee, no matter where you are.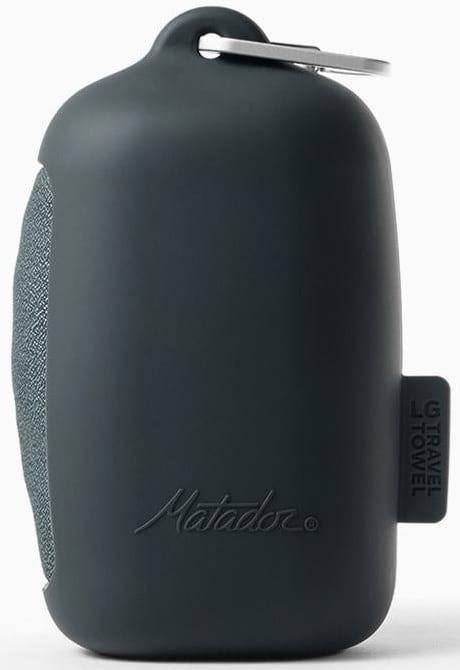 3. Microfibre Towel: It's always worth packing a proper towel. Hostel towels are scummy and take forever to dry. Microfibre towels dry quickly, are compact, lightweight and can be used as a blanket or yoga mat if need be.

4. Headtorch: Every backpacker should have a head torch! A decent head torch could save your life. If you want to explore caves, unlit temples, or simply find your way to the bathroom during a blackout, a headtorch is a must. Currently, I'm using the Petzl Actik Core rechargeable headlamp – an awesome piece of kit! Because it's USB chargeable I never have to buy earth polluting batteries.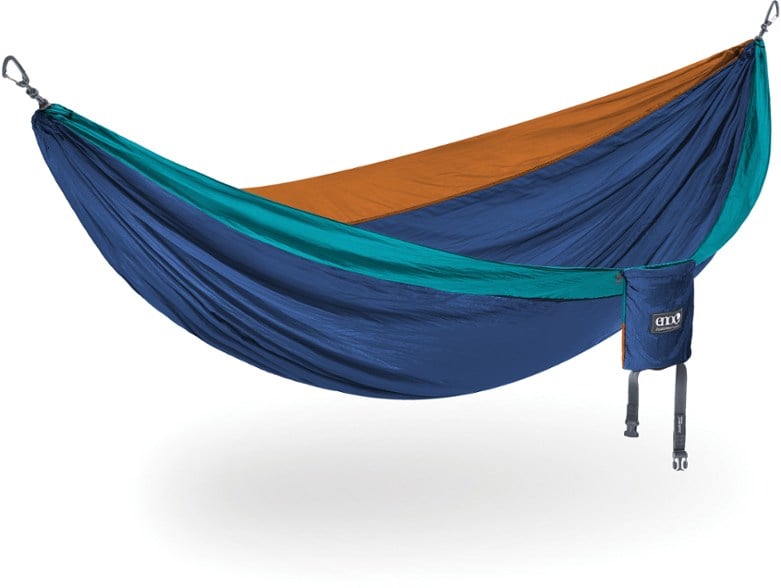 5.Hammock: Taking a tent and pad on a road trip are not always practical but hammocks are lightweight, cheap, strong, sexy, and allow you to pitch up for the night pretty much anywhere. Right now, I'm rocking an Eno parachute hammock – it's light, colorful and tough.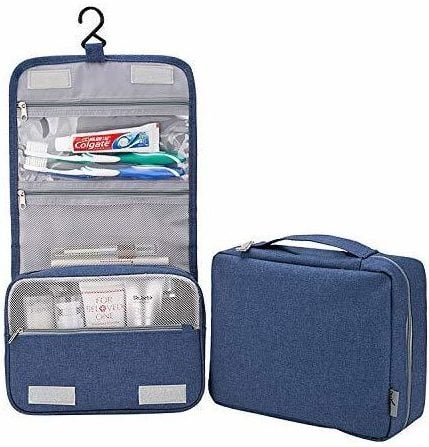 6. Toiletry Bag: I always travel with a hanging toiletry bag as it's a super efficient way to organise your bathroom stuff. Well worth having, whether you are hanging it from a tree whilst camping, or a hook in a wall, it helps to have quick access to all your stuff.
Final Thoughts on the Best Beaches in Dubai
Now that you know more about the best beaches in Dubai, you'll have a better idea of how to plan your trip. One of the great things about this Emirati city is that all these beaches are close together. So, if you're travelling for a week or two, there's no reason you can't visit every beach on our list!
Not only that, but you'll be able to enjoy all the other attractions Dubai is famous for, including the tallest building in the world (the Burj Khalifa), its many shops and malls, and you might even get out into the desert.
However you choose to spend your time in Dubai, be sure to make the most of its clean and sunny beaches. We hope you have an incredible vacation to the United Arab Emirates!
---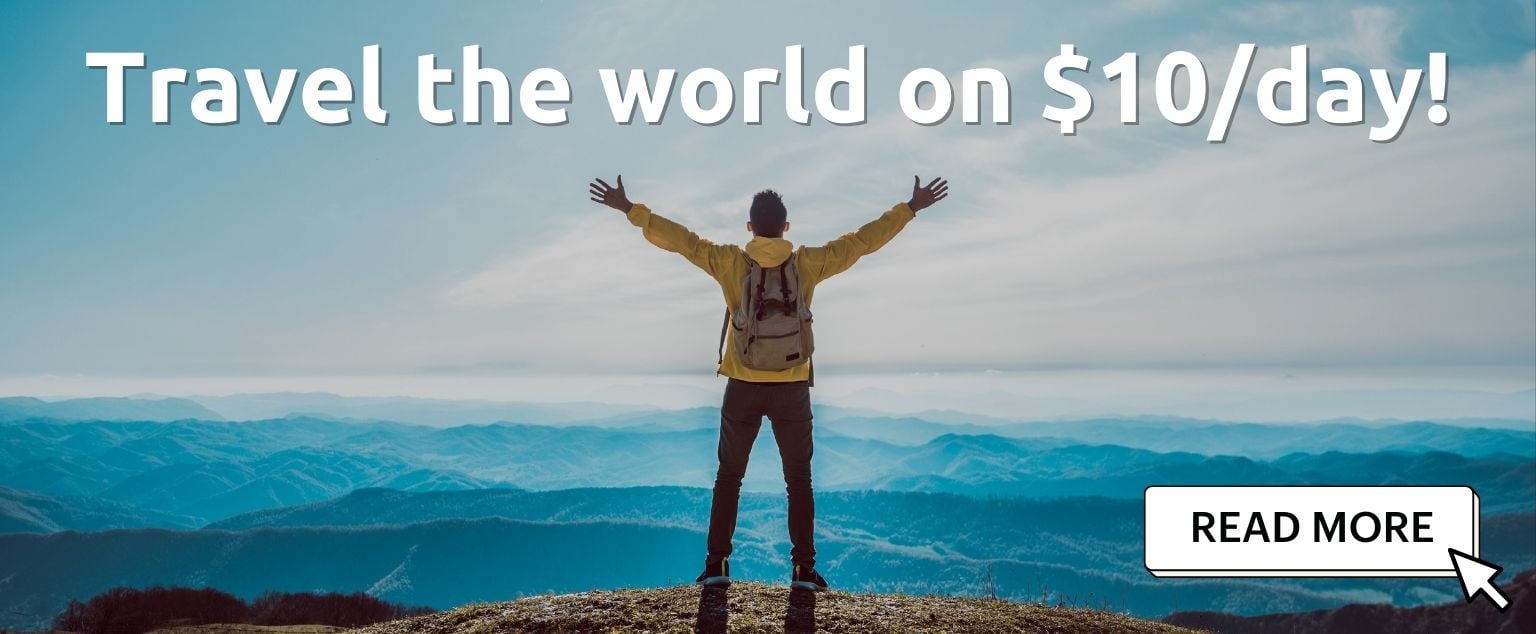 And for transparency's sake, please know that some of the links in our content are affiliate links. That means that if you book your accommodation, buy your gear, or sort your insurance through our link, we earn a small commission (at no extra cost to you). That said, we only link to the gear we trust and never recommend services we don't believe are up to scratch. Again, thank you!