Dubai is a majestic city with the biggest and best everything. From the world's tallest building to the world's largest mall, and even the largest single pane of glass, you can expect nothing short of impressive in this metropolis on the Arabian gulf. 
With its jaw-dropping skyscrapers, world-class restaurants, and some of the best luxury hotels in the world (including the only seven star hotel), Dubai is a destination that will leave a lasting impression. It's a playground for travellers who love world-class cuisine, shopping, and spas.
But a trip to Dubai doesn't come cheap and finding affordable accommodation that isn't a luxury hotel or in the back end of nowhere can be tricky.
That's why I put together this guide on where to stay in Dubai, so you can find a place to stay that meets the needs of your budget and travel style. I've also selected my top five neighbourhoods and highlighted the key points of interest and budgets in each area, so you can find the best place for you.
So whether you're looking to dance the night away at the top clubs, explore Dubai's rich culture, or find the cheapest bed in town, you're in the right place!
Not looking for a specific area to stay in and just need a place to stay fast? These are my recommendations for the best accommodation in Dubai.
This luxurious apartment is ideal for groups visiting Dubai. It's stylish throughout, with contemporary furnishings and modern amenities to give you a convenient stay. If you're traveling with friends, this Airbnb is a great option that won't break the bank.
Destination Hostel is a charming and cozy hostel located at the heart of the city. It has comfortable and clean dorm rooms and a terrace that has unparalleled views of Burj Khalifa. All of this, as well as its awesome location, makes it my favorite hostel in Dubai.
Best Luxury Hotel in Dubai: Hotel Indigo
This gorgeous luxury hotel offers stunning accommodation and superb facilities. Situated in Downtown Dubai, you'll be close to bars, restaurants, and top attractions. Rooms are beautifully furnished and outfitted with modern amenities and have views over the pool, Dubai creek, or Downtown skyline.
Dubai is a massive and sprawling city in the United Arab Emirates. As one of the seven emirates that make up the country, Dubai is a modern and progressive city bursting with world-class shopping, world-renowned architecture, and stunning places to visit.
When it comes to finding a place to stay, you'll want to make sure you stay in a neighbourhood that's close to all the things you want to see and do. Not only is Dubai a scorching hot city throughout most of the year, but it's vast, so you'll want to spend less time traveling around in the heat.
Located on the coast, is the bustling neighbourhood of Jumeirah, which is one of the most popular neighborhoods in Dubai. It's a buzzing and diverse district full of entertainment, luxury hotels with their own private beach. With so much to discover, this is the best place to stay if you're visiting Dubai for the first time.
When it comes to experiencing Old Dubai, Deira is the place to be. As the historic and cultural heart of Dubai, and the oldest neighborhood in the city, Deira is where you can find colorful souks, historic museums, and charming cafes. It's also full of budget accommodations such as cheap hotels and affordable luxury hotels.
The Dubai Marina is the destination most people picture when they think of Dubai. This vibrant and lively district is the place to go to experience top dining and nightlife. Notable attractions in the area are Palm Jumeirah and the Marina Walk.
Al Quoz is a former industrial area that has been transformed into one of Dubai's trendiest hotspots. Today, it's packed with galleries, restaurants. cafes, and shops.
If you're deciding where to stay in Dubai with your family, then I recommend the Downtown area. This stylish, cosmopolitan neighborhood is home to world-famous landmarks, including the Burj Khalifa (world's tallest building), The Dubai Mall, and The Dubai Fountain. It's also where you'll find a great variety of kid-and-family-friendly fun such as Ski Dubai and OliOli, the first experimental play museum.
Still not sure where to stay in Dubai? Don't worry, I've got more details on each of these areas below!
Now, let's take a closer look at each of the best places to stay in Dubai. I've included my top accommodation and activity picks in each, so you know exactly what to expect.
1. Jumeirah – Where to Stay in Dubai for your First Visit
Stretching along the stunning shores of the Persian Gulf is the Jumeirah neighborhood. It's home to a diverse population and offers a good selection of attractions and activities, as well as luxurious hotels with private beaches, and the public beach of Jumeirah Beach. You'll find many water sports, world-class restaurants, and high-end shopping in this area.
Jumeirah gets my vote for where to stay in Dubai for first-timers thanks to its central location. Situated near the heart of the city, Jumeirah allows for easy access to other areas including historic Deira and ultra-modern Downtown.
This cozy Dubai accommodation sits in a stunning house right by the beach. It's bright and modern and comes with a kettle and coffee maker. There's also a workspace and free wifi, making this one of the best places to stay for digital nomads. The studio is surrounded by bars and restaurants, and the Burj Khalifa is a ten-minute drive away.
Enjoy a luxurious stay in one of the best cheap hotels in Dubai, conveniently located in the center of Dubai but without an outrageous price tag. Villa Rotana is nestled in the heart of Jumeirah, this hotel offers affordable luxury such as a limo service, a rooftop pool, a sauna, a Jacuzzi, and free wifi throughout. Rooms are outfitted with premium features and comfortable beds. Of all the budget hotels in Dubai, this is the best.
Thanks to its great location and splendid rooms, the Park Regis is one of my favourite, not to mention the most luxurious hotels in Dubai. It's a short drive to the city's top attractions such as Jumeirah Beach, this conveniently located hotel is close to restaurants, shops, and plenty of fun. Rooms are stylish and feature modern amenities.
The Al Khoory Executive Hotel provides excellent accommodation in an awesome location on Sheikh Zayed road, which connects all the top attractions in the city. Rooms are modern and stylish and come with an ensuite bathroom, free wifi, and a flatscreen TV. The hotel also boasts an array of features, including a gym, room service, and a continental or halal buffet breakfast.
Things to See and Do in Jumeirah
Take a stroll along La Mer, a world-class beachfront.
Explore Dubai Media City, otherwise known as Dubai Internet City, and see the famous Palm Island.
Enjoy a stunning view out over Dubai from Pier 7.
Spend a day enjoying the golden sands of Kite Beach, one of the best beaches in Dubai.
Visit the Jumeirah Mosque, the largest mosque in the UAE.
Explore the grounds of Jumeirah Beach.
Shop until you drop at Mercato Shopping Mall.
Satisfy your sweet tooth at Dum Dum Donutterie.
Listen to great music and watch burlesque dancers perform at Frame.
Dance the night away at A Club.
Eat amazing Japanese and seafood dishes at 3 Fils.
Dine on delicious food at Turkish Village Restaurant & Café.
Savour middle eastern delicacies at Samad Al Iraqi.
Walk along the Sheikh Zayed road, the main attery of Dubai.
Marvel at the Dubai world trade centre.
Head up to the Dubai creek area in the evening and take a sunset stroll around the Dubai parks.
2. Deira – Where to Stay in Dubai on a Budget
Deira is the historic and cultural heart of the city. It is a labyrinth of stone streets packed with old buildings and coffee shops, bustling souks, and enchanting spice markets that are all within walking distance of each other.
This is also the best place to stay if you want to save money in Dubai. There are a variety of budget accommodation options to choose from here, from backpacker hostels to cheap apartments. Of course, all the hotels in Dubai are luxury hotels, but that doesn't mean they will break your bank.
Love to eat? Deira is also a foodie paradise. Whether you grab a seat in a restaurant or simply snack from a souk stall, this charming neighborhood is packed with flavourful options that won't hurt your wallet.
Clean, comfortable, and in a central location – it's no wonder this is my favorite hostel in Deira. It's got spacious rooms and bathrooms. There are also two kitchens, a living room, and balconies with great views. You'll find public transit, grocery stores, and restaurants just a few steps away. This is one of the best hostels in Dubai location-wise.
A great location and fantastic selection of features make this luxury hotel an excellent choice for your time in Dubai. It has luxurious and glamorous rooms, perfect for unwinding after a long day. It also boasts a relaxing spa, an outdoor pool, an ice rink, and an on-site revolving restaurant. If you like to party, this hotel is nearby the Al Dawaar, a famous rooftop bar that has legendary nightlife.
Best Airbnb in Diera: Studio MD4
This serviced apartment is great value for money, ideal if you're visiting Dubai on a budget. It's got a full kitchen, wifi, and laundry facilities, and guests also have access to a hot tub. The studio is surrounded by restaurants and supermarkets and is within walking distance of top attractions.
Best Hotel in Diera: Gulf Inn Hotel
With its resort-style facilities and very reasonable rates, the Gulf Inn Hotel might be the most affordable four-star hotel around. The rooms are stylish and comfortable and come with ensuite bathrooms and balconies. There's an onsite gym, spa, and outdoor pool, as well as a restaurant. There's also free private parking for anyone planning on driving in Dubai. Top attractions, including the Twin Towers Shopping Center and Deira Clock Tower, are a short walk away.
Things to See and Do in Deira
Marvel at the exquisite Grand Mosque.
Take a traditional wooden boat ride along the scenic waters of Dubai Creek.
Be amazed by the detail and scale of the dioramas used to depict everyday life at the Dubai Museum.
Explore the Al Fahidi Historical Neighbourhood.
Visit the Coffee Museum to learn about and sample this delicious beverage.
Browse the shops and stalls of Meena Bazaar.
Wander the hallowed halls of the Old Souk.
Excite your sense at Dubai Spice Souk.
Eat incredible Indian cuisine at Karachi Darbar.
Enjoy fresh and delicious juice from Mumbai Masti Juice Centre.
Grab a pint at George & Dragon Pub.
3. The Dubai Marina – Where to Stay in Dubai for Nightlife
The Dubai Marina is a lively and vibrant neighborhood. South of Jumeirah and next to the Palm, this Dubai district is a bustling tourist center packed with trendy restaurants, stunning views, and upscale shopping and entertainment.
It's the perfect place to spend a day or night lounging on the beach, wandering the streets, and taking in the spectacular skyline views.
The Marina is also where you'll find some of the best nightlife in Dubai. Dotted throughout the area are establishments offering all types of entertainment. From world-class clubs featuring international DJs to boisterous bars and laid-back lounges, there's something for everyone in the Dubai Marina.
This room has an interesting choice of furniture, kind of a mix between 70s beachy vibe with a hint of modern that may leave you wondering what era they were going for. Nonetheless, it's very worth staying at. The rooftop pool offers views that will win over any traveler.
Set on the 66th floor, At The Top Hostel overlooks the incredible city of Dubai. Located near the Dubai Marina, this hostel is in close proximity to beaches, bars, clubs, cafes and shops. It has comfortable rooms, clean linens, and a small kitchenette for guests. You'll also enjoy super-fast wifi throughout your stay.
This amazing five-star hotel is my number one recommendation for where to stay in Dubai Marina. As one of the best luxury hotels in Dubai, it is close to shops and restaurants as well as the city's top bars. You'll have access to a swimming pool, a sauna, a rooftop terrace, and a modern gym at this exclusive Dubai hotel.
The Jannah Marine Bay Suites hotel offers a selection of luxury hotel apartments with shared access to a gym, swimming pool, and a sauna. Though you have an entire apartment to yourself, you receive all the amenities you would expect from one of the best luxury hotels in Dubai. It offers air-conditioned rooms with luxury linens, cozy slippers, flat-screen TVs, and floor-to-ceiling windows so you can enjoy city views. There's also a fantastic on-site restaurant.
Things to See and Do in The Dubai Marina
Dance the night away at Zero Gravity.
Sip great cocktails and enjoy an amazing view at Bice Sky Bar.
Enjoy a glass of champagne at chic and sophisticated Bar 44.
Party all night long at Stereo Arcade.
Relax in the sun with a drink at Bliss Lounge.
Listen to live music at laid-back Lock, Stock & Barrel JBR The Walk.
Spend an unforgettable night at Inner City Zoo.
Take a stroll along the Walk at JBR.
Give your credit card a workout at Dubai Mall.
Dine on delicious food at Azure Beach.
Eat incredible Lebanese cuisine at Amaseena.
4. Al Quoz – Coolest Place to Stay in Dubai
Al Quoz is one of the most surprising neighborhoods in Dubai. Over the last few years, this industrial warehouse district has been completely transformed. It's now one of the coolest places to be, offering slightly different vibes to the rest of the region.
Instead of heavy machinery, dirt, and grime, today you'll find trendy galleries and ultra-cool hangouts. The area is home to a variety of hip eateries and innovative cafes, serving everything from Middle Eastern to American fare.
Even if you don't stay here, a trip to Al Quoz should feature on your Dubai itinerary. Because it's so up and coming, you'll find many of the best hotels in this area as they strive to bring more tourists to the district – so you can expect top-notch service!
This luxurious apartment sleeps up to six guests, making it ideal for groups looking to stay in one of Dubai's coolest areas. The two-bedroom flat is stylish throughout, with contemporary furnishings and modern amenities. You'll have a full kitchen, free wifi, and parking, as well as access to a pool.
At the Park Inn hotel, you can enjoy four-star quality and luxury at a fraction of the price. Set in central Dubai, this hotel is close to Dubai Creek, Downtown Dubai, and the Dubai Marina. It boasts a swimming pool and an on-site restaurant.
Located in Dubai's Business Bay, this hotel is a short walk to trendy Al Quoz. It has a range of high-quality features including a swimming pool and a wellness spa. This hotel is home to a delicious on-site restaurant, perfect for enjoying a meal after a long day of exploring. It is also only 7 miles away from Dubai International Airport, so if you are only staying for a layover, this would be an ideal choice.
This stylish and luxurious hotel sits at the heart of the city. It boasts a myriad of modern features, including a spectacular outdoor swimming pool and an on-site nightclub. Its rooms are comfortable and spacious, which is why it's one of the best places to stay in Al Quoz. There is also a free shuttle service to some of the city's top attractions, as well as to Dubai airport.
Things to See and Do in Al Quoz
Explore the trendy Alserkal Avenue Arts District.
See an incredible performance at The Junction.
View exquisite works of art at Ayyam Gallery.
Browse the displays of kinetic art at MB&F M.A.D Gallery.
Cool down at The Chillout Ice Lounge, the Middle East's first sub-zero bar and lounge, decorated exclusively with ice.
Kickstart your day with an amazing breakfast at Tom & Serg.
Eat healthy and delicious fare at Wild And The Moon.
Enjoy great food and cool décor at moto.
Satisfy your appetite at HAPI.
Savour irresistible dishes and wines at The Meat Co.
5. Downtown Dubai – Best Neighbourhood in Dubai for Families
Downtown Dubai is the most iconic neighborhood in the city. This stylish and cosmopolitan district is where you'll find world-renown landmarks and attractions including Burj Khalifa and the massive Dubai Mall. This area is dedicated to entertainment and excitement and is a must-visit for anyone in Dubai. It is also one of the safest areas in Dubai.
This area also gets my vote for where to stay in Dubai for families. Not only is it well connected to other areas, but this district is packed with action, adventure, and activities. From great museums to exciting theme parks, you'll make memories that will last a lifetime by staying in Downtown Dubai.
Feel like a king staying in this apartment having the iconic view of Dubai. This suite is great for couples or families who need a crib, highchair. and dark shades for extra hours of sleep. Surprisingly, you get all of this, as well as an assistant, for one of the lowest prices in the area. The best feature of this property though is the incredible view of the Dubai Fountain from its windows.
Best Hostel in Downtown Dubai: Destination
Destination Hostel is my favorite hostel in Dubai. It has comfortable and clean dorm rooms with bed linens and personal lockers to keep your valuables safe. There's also a terrace that offers unparalleled views of the Burj Khalifa.
Best Hotel in Downtown Dubai: Hotel Indigo
This gorgeous hotel in Downtown Dubai offers luxury accommodation with superb facilities. Take the stress out of your travels with the airport shuttle service, and relax by the onsite pool, in the spa, or at the hotel bar. Each room is beautifully furnished and has views of the pool, creek, or Downtown.
M Hotel Downtown is situated at the heart of Dubai, this is one of the best hotels in Dubai for its location, being just five minutes from the Burj Khalifa, Dubai Fountain, and the financial district. It boasts an outdoor swimming pool, a spa with sauna, and a modern gym. Each room features luxury amenities and offers stunning city views.
Things to See and Do in Downtown Dubai
Watch the choreographed water show at Dubai Fountain.
Shop or take a stroll through The Dubai Mall, the largest shopping and entertainment destination in the world.
See majestic and marvelous sea creatures at Dubai Aquarium & Underwater Zoo.
Make a day trip out to Dubai Parks and Resorts for some theme park thrills
Take in the view from the observation deck on the 124th floor of Burj Khalifa.
Strap on your skates and go for a spin at Dubai Ice Rink.
Learn about the history of Dubai and the United Arab Emirates at the Dubai Museum.
Browse the stalls at Souk Al Bahar.
Enjoy an incredible meal at Ewaan.
Dine on decadent Parisian fare at Entrecote Café de Paris.
Here's what people usually ask me about the areas of Dubai and where to stay.
ALWAYS sort out your backpacker insurance before your trip. There's plenty to choose from in that department, but a good place to start is Safety Wing.
They offer month-to-month payments, no lock-in contracts, and require absolutely no itineraries: that's the exact kind of insurance long-term travellers and digital nomads need.
SafetyWing is cheap, easy, and admin-free: just sign up lickety-split so you can get back to it!
Click the button below to learn more about SafetyWing's setup or read our insider review for the full tasty scoop.
Big, bold, and modern; Dubai is a destination unlike any other. This massive Middle Eastern city is home to world-class shopping, world-renowned architecture, and some of the most beautiful beaches on the plenty. No matter what time of year you visit, you'll be amazed by what Dubai has to offer.
While each neighborhood provides something unique and exciting to see and do, you will also find many of the best hotels all over the city, especially those offering more luxurious amenities. But when it comes to choosing a district, this purely comes down to what you want to see during your time here.
If you're still not sure where to stay in Dubai, then I highly recommend Jumeirah. This is a popular area full of places to explore and is well-connected to other neighborhoods.
But if you are traveling to Dubai on a budget, then I highly recommend staying at The Solo Traveler, which is my favorite hostel thanks to its comfortable accommodations, its central location, and its stunning views of the city.
For something more upmarket, Hotel Indigo Dubai provides luxury accommodation in an amazing location.
I hope this guide helped you decide on where to stay in Dubai. Did you find what you were looking for? Let me know in the comments.
---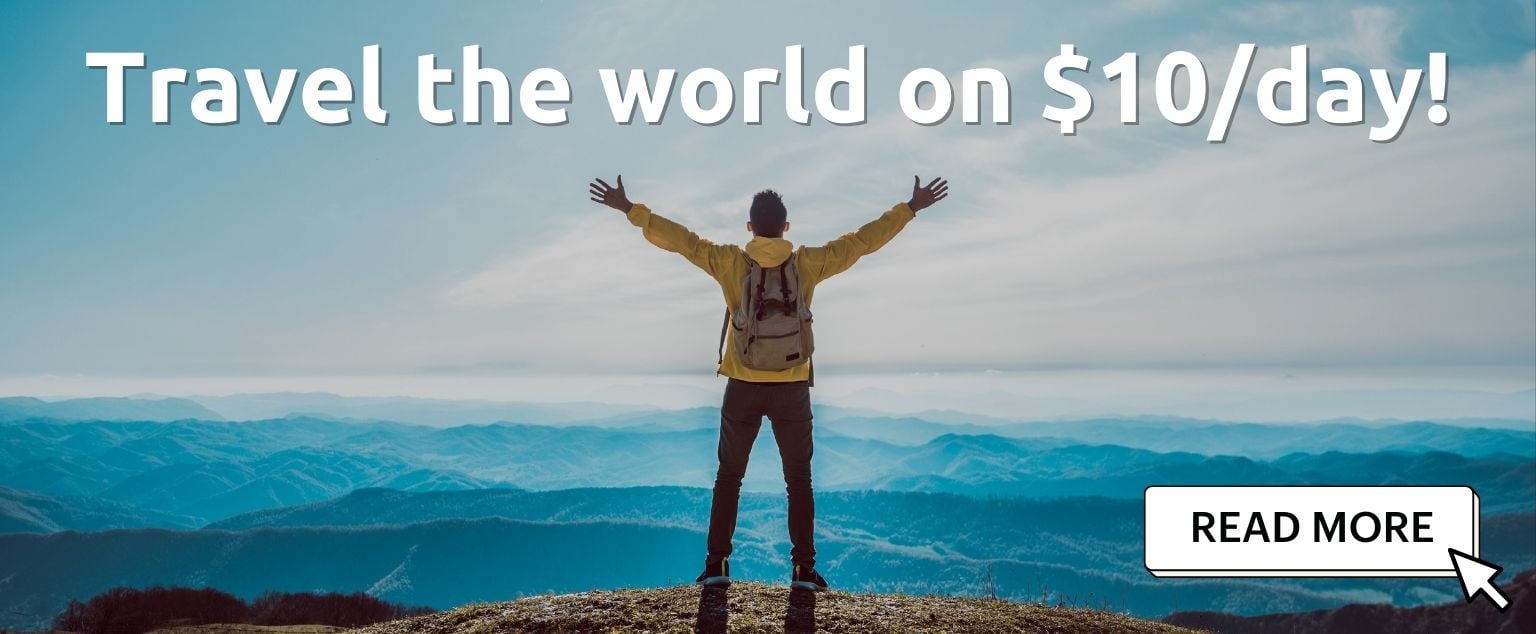 And for transparency's sake, please know that some of the links in our content are affiliate links. That means that if you book your accommodation, buy your gear, or sort your insurance through our link, we earn a small commission (at no extra cost to you). That said, we only link to the gear we trust and never recommend services we don't believe are up to scratch. Again, thank you!