The first time I visited Dubai, I was blown away by how much I actually enjoyed it! It's one of the biggest transit hubs in the Middle East, connecting most cities in Europe and the Americas with Asia and beyond.
Before visiting Dubai, I thought I was going to see some glamorous city in the desert that would burn a hole through my wallet (this turned out to be true). But it also had so much more to offer.
You might not know it, but there's a ton of history here, as well as some quirky and unique attractions. Have you ever been dune bashing? More on that later…
As home to the world's tallest building, the largest mall, the longest pane of glass… this city makes an effort to impress. And boy, does it succeed at that.
Backpacking Dubai is undoubtedly fun, but it is not cheap! It might a tad expensive for the average backpacker, but it's definitely worth saving up for. If you've got the cash and fancy giving Dubai a whirl, it IS possible to see the country on a budget.
Let me show you how…
Why Visit Dubai?
Most people I meet stay in Dubai on a layover from Europe on their way to Asia or Oceania. This is especially true for backpackers since it's not typically seen as a "backpacker country". The good news is, that more and more people are now seeing Dubai as more than a stopover in the Middle East and as a place worth sticking around for.
The truth is, Dubai is an adventurer's paradise. You have sand dunes waiting to be explored, epic skydiving opportunities, as well as the world's deepest indoor diving site.
There are also a ton of attractions for kids, including Aquaventure Waterpark Dubai which has the world's longest water slide, and the indoor ski slope, Ski Dubai. So if you're looking for a family-friendly destination, this is it.
If you have money to burn, Dubai will be the ultimate playground. You'll find it has some of the most expensive restaurants and hotels, including the world's only seven-star hotel.
But it wasn't always like this. Once upon a time, Dubai was a small fishing village known for finding pearls and making beautiful jewellery. It also had a booming gold trade, at one point. You can still find high-quality pearl and gold jewellery in Dubai to this day.
Then in the 60s, Dubai struck oil. The city quickly grew (quite literally) with more and more skyscrapers going up than anywhere else in the world.
There is still a presence of Old Dubai; a place where people lived modestly and worked tirelessly on the fishing boats. If you enjoy history and want to learn more about the oil expansion and how it prospered in the Middle East, you'll learn a lot about it in Dubai.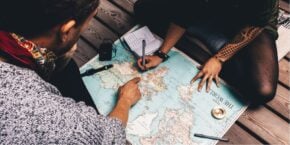 Heading Off-Grid? • Download This Guide as a PDF!
Sign up to The Broke Backpacker's EXCLUSIVE VIP AREA below and download our top backpacking guides as PDFs – go offline with peace of mind!
What are The Major Attractions in Dubai?
Dubai is chock full of epic places to visit! It has more than 220 world records, including the world's tallest building, the highest tennis court in the world, and the largest indoor ski resort.
While some world records you might not see, such as the largest cup of tea and the fastest police car, you can be sure to see the vast majority of them… some without even realising it!
Still, as well as exploring all the world's record-breaking sites, there are some of Dubai's top things to do that stand out more than others. Here are just a few:
The Burj Khalifia, the world's tallest building – you won't miss it.
Ski Dubai, the largest indoor ski resort.
The Dubai Fountain and The Dubai Mall.
Jumeirah Beach
Aquaventure Waterpark (normally I wouldn't recommend a water park but this one…is not like anything else in the world)
Dubai Gold Souk Markets
Dubai Creek.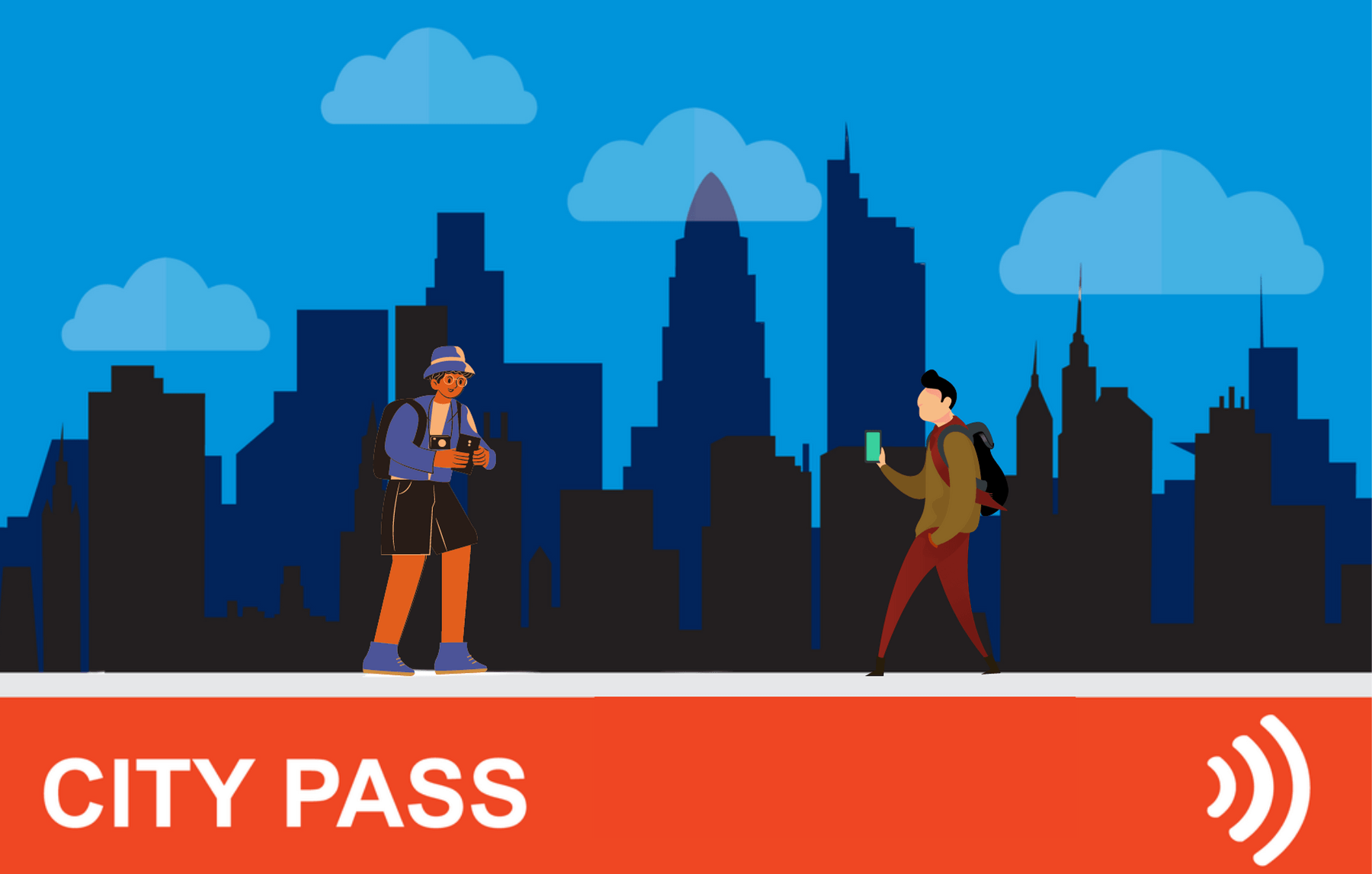 Travelling to Dubai? Then plan yo' trip the smart way!
With a Dubai City Pass, you can experience the best of Dubai at the CHEAPEST prices. Discounts, attractions, tickets, and even public transport are all standards in any good city pass – be sure invest now and save them $$$ when you arrive!
Buy Your Pass NOW!
How Long Should I Spend in Dubai?
Honestly, you can stay in Dubai for a week and still find things to do. It's a sprawling city full of delights and incredible attractions. However, if you stay more than a few days, you might need to remortgage your house. So I'd suggest staying for a few days and choosing the attractions that draw your attention the most.
Rushing through Dubai is going to cost you a fortune and an element of stress to your trip that's just not needed. If you want to see Dubai and appreciate its rich history and incredible attractions, I'd suggest staying for five days and no more. This is all the time you really need to get under the skin of this city!
But, if you only have a weekend in Dubai, a few of the highlights can still be jam-packed into an epic trip!
My Favourite Hostel in Dubai
A Sample 3-day Itinerary for Dubai
Where, oh where, in this great city will you explore? The great thing about Dubai is that it's well connected with the Dubai metro, and even if you don't fancy a metro, taxis are cheap. (They're like the only thing that doesn't cost a fortune!)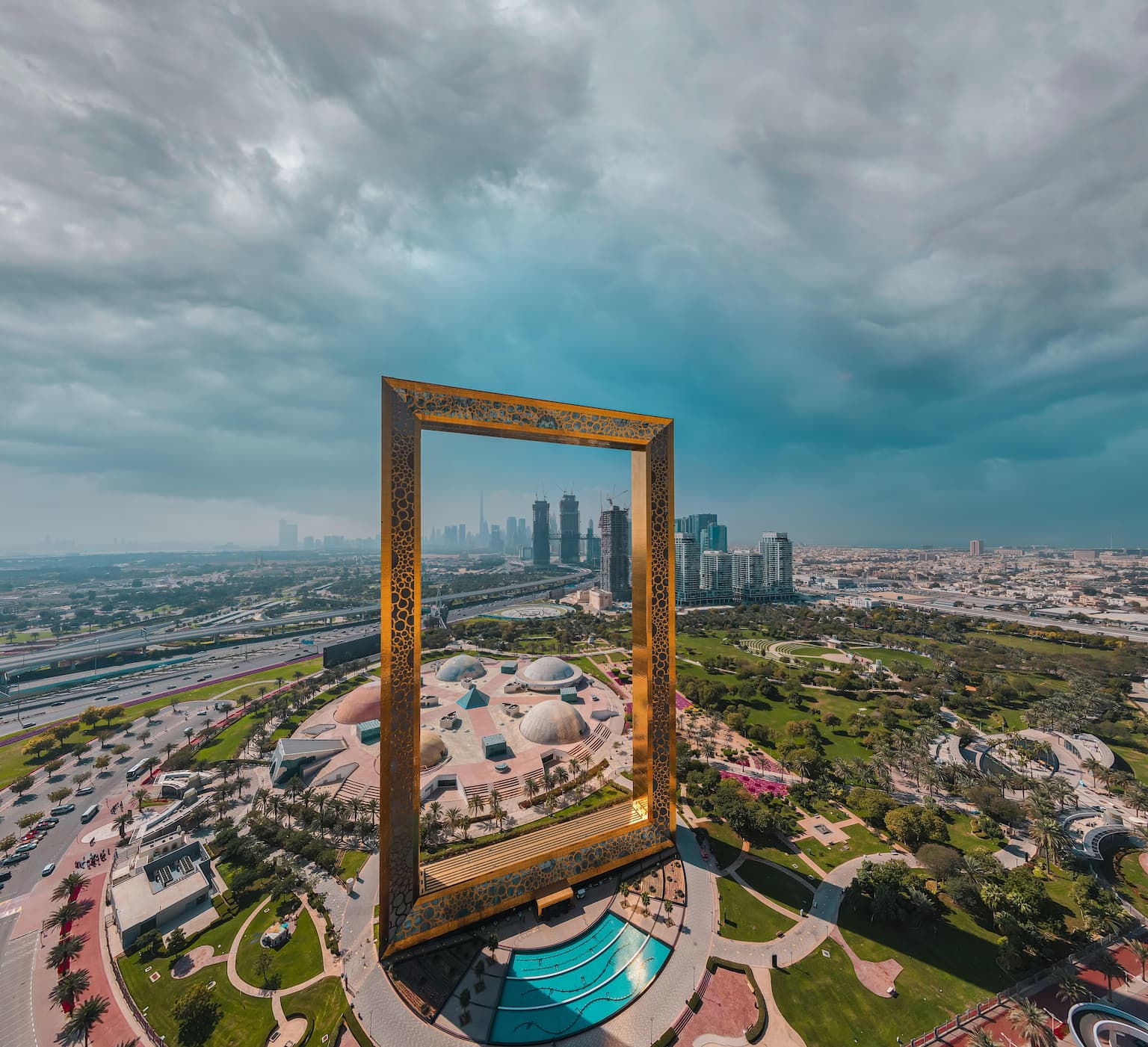 However, one thing to consider is that Dubai is hot. Like, unbelievably. So you don't want to spend a lot of time under the blazing heat. That's why I've prepared an itinerary that takes you around the sites in each individual neighbourhood, so you can quickly dash to each one and spend time in the shade.
If you only have 3 days to see the best of Dubai, then these are the main highlights. If you have more time, I have also listed some other cool attractions to add to your itinerary below.
Day 1 in Dubai: Burj Khalifa, Dubai Mall, and Dubai Fountain
You might have seen images of Dubai with the iconic Burj Khalifia. It's hard not to see it: it's nearly a mile high and three times the size of every other building. After a quick breakfast, give this iconic landmark a proper exploration.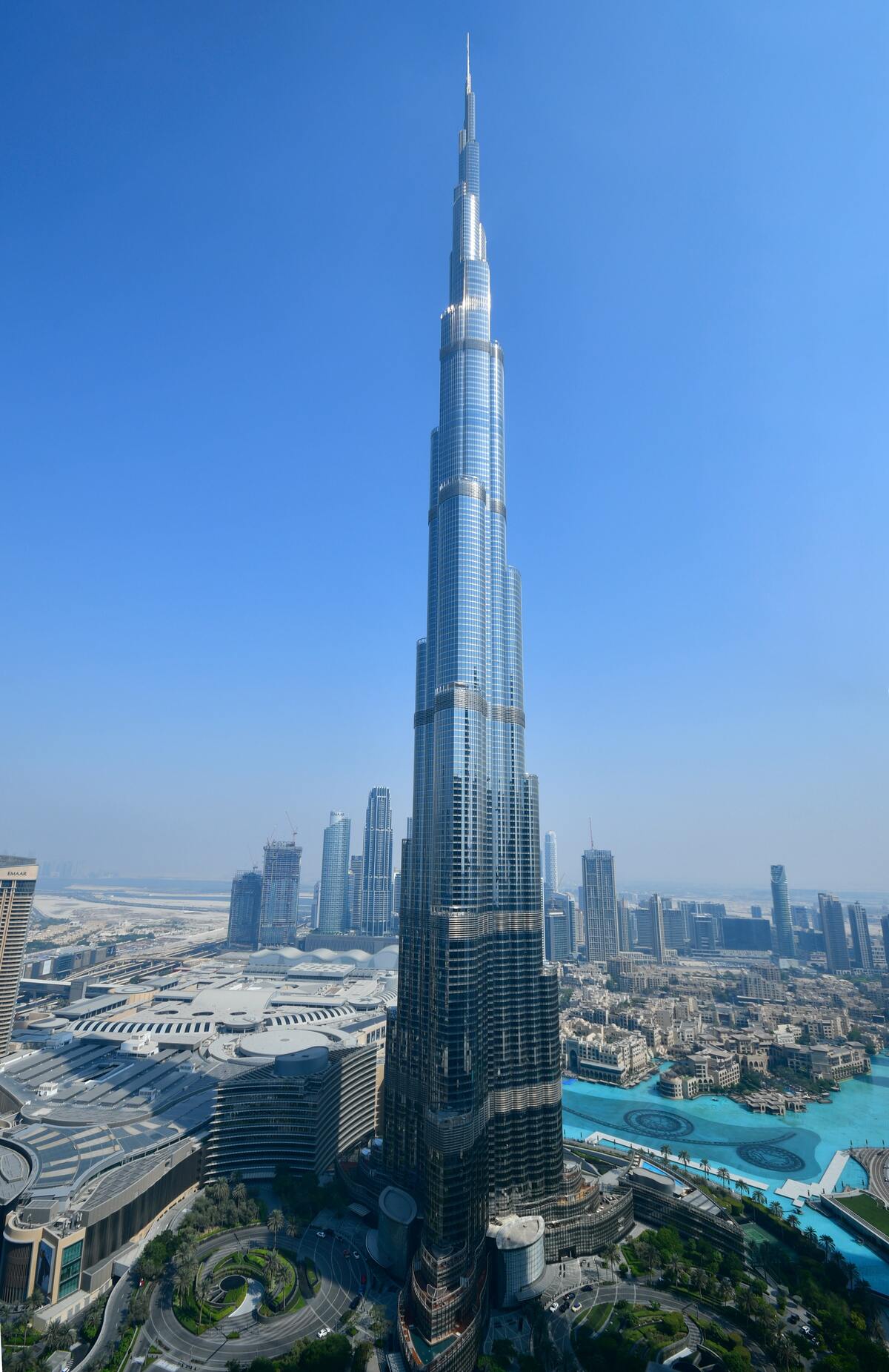 If you are not afraid of heights, go up to the 148th floor. From here you can see sweeping views of the city below and partake in Dubai's hottest attraction – Sky Views Dubai.
This adrenaline-packed activity is just across the road from the Burj Khalifa. Slide down a complete glass slide from the 53rd floor to the 52nd floor.
Next, walk across the road to the Dubai Mall. The mall is the largest in the world and home to many boutique, designer, and high street brands.
I don't recommend Dubai Aquarium because animal tourism sucks, but walk past and see the world's largest pane of glass. That's more impressive than a bunch of fish trapped in a tank.
You'll also find (and this is the coolest part of the mall) Ski Dubai. The indoor ski slope is, you guessed it, the biggest one in the world. It's just one slope though, so after a while, the novelty wears off.
Head back outside to the Dubai Fountain and watch the light and water show. It happens every day at 6 pm, and every 30 minutes after that. There are some great restaurants nearby with views of the fountain, so find a place to eat and enjoy the show!
Day 2 in Dubai: Historic Center and The Dubai Marina
The next morning, you can begin your day with a trip to Dubai Old Town, or the historic Al Fahidi Neighbourhood. Like many places in Dubai, the heat here can be fucking insane. I recommend that you start early in order to avoid the mid-day heat.
Make sure to check out the Dubai Museum, which is located within the 1787 Al Fahidi Fort. It's only a small museum but it tells of Dubai's fascinating history, from the time it was a fishing village to its expansion.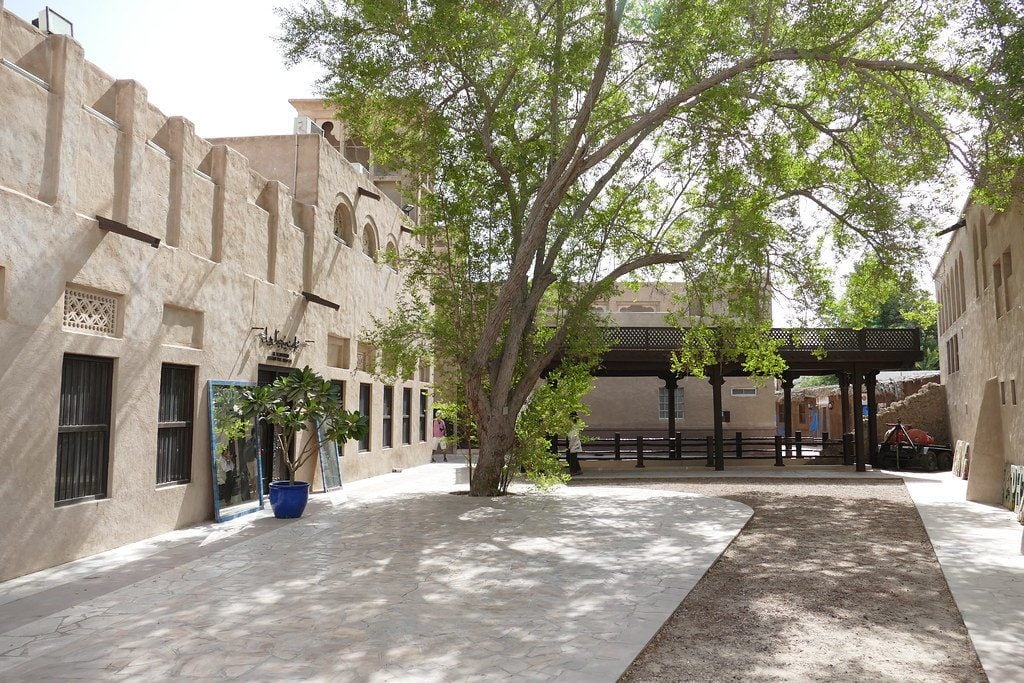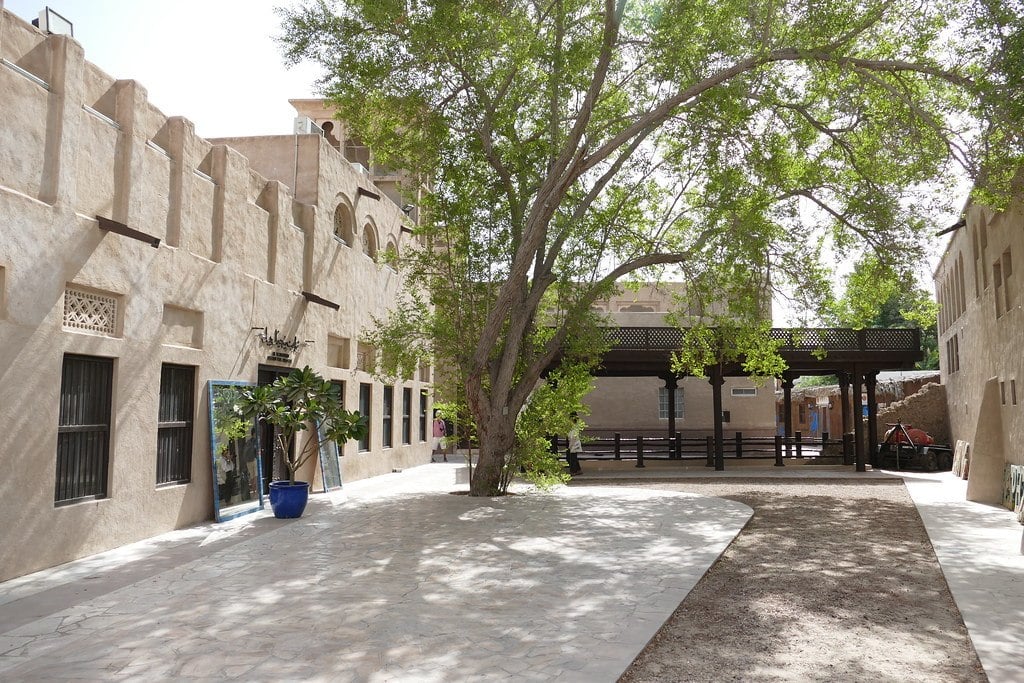 After a nice lunch from a cafe or bakery, head to the gold souks and spice souks for a glimpse into Dubai's past.
For the afternoon, head over to Dubai Creek where the desert meets the seaport. It was once at the heart of the pearl trade and was/is a major place for fishing. It's still a hive of activity today, with vessels of all sizes bobbing along the waters. The creek used to divide the city into two parts: Deira and Bur Dubai.
It's a nice place to walk around and dip into a cafe or two to get out of the sun. You'll also see some incredible sunsets here.
Day 3 in Dubai: Beaches and Desert Safari
For day 3 in Dubai, it's time to experience the two main draws to Dubai – the beach and the desert.
However, some notable beaches in Dubai to hang out on are JBR Open Beach, the biggest beach in Dubai, Umm Suqeim Beach, one of the few beaches where you can surf, and Kite Beach, known for kite surfing.
If you're travelling with kids, you might want to swap out a day at the beach for a day at a water park instead. Dubai has several water parks and theme parks. In fact, you could spend a week exploring them all.
I highly recommend the Aquaventure Water Park. It has the world's longest water slide, a verticle drop slide (scary), and a slide that goes up!
After a day at the beach/water parks, it's time to go dune bashing. If you're not familiar with dune bashing, it's a term used to describe driving around the sand dunes of the desert in a 4×4 vehicle.
It's insanely fun, and a little scary, but you'll go out with a group of vehicles so no one gets lost. Plus, it helps to have an extra pair of hands if someone gets stuck in the sand.
After riding around in the desert, you can enjoy a BBQ at a desert campsite and watch a 'tanoura' – a traditional folk dance similar to belly dancing.
There are loads of other desert safaris in Dubai though. From low-budget to overnight stays and even high-end luxury ones, you can pick from so many options. It's worth having a look before you plan your third day in Dubai.
Full Disclosure About Beaches in Dubai
Not every beach in Dubai is worth visiting, and not every beach allows swimming. Due to strict Sharia law, it's not possible to skimp around in a bikini on public beaches and there are a ton of other rules like 'no photos' and no public displays of affection.
If you want to avoid this, I suggest booking a hotel with a private beach where the rules are more relaxed.
Spending More Time in Dubai?
Got more time on your hands? Dubai has a HEAP of awesome things to do as long as you're in town. Check out some lesser-known adventures that the city has to offer: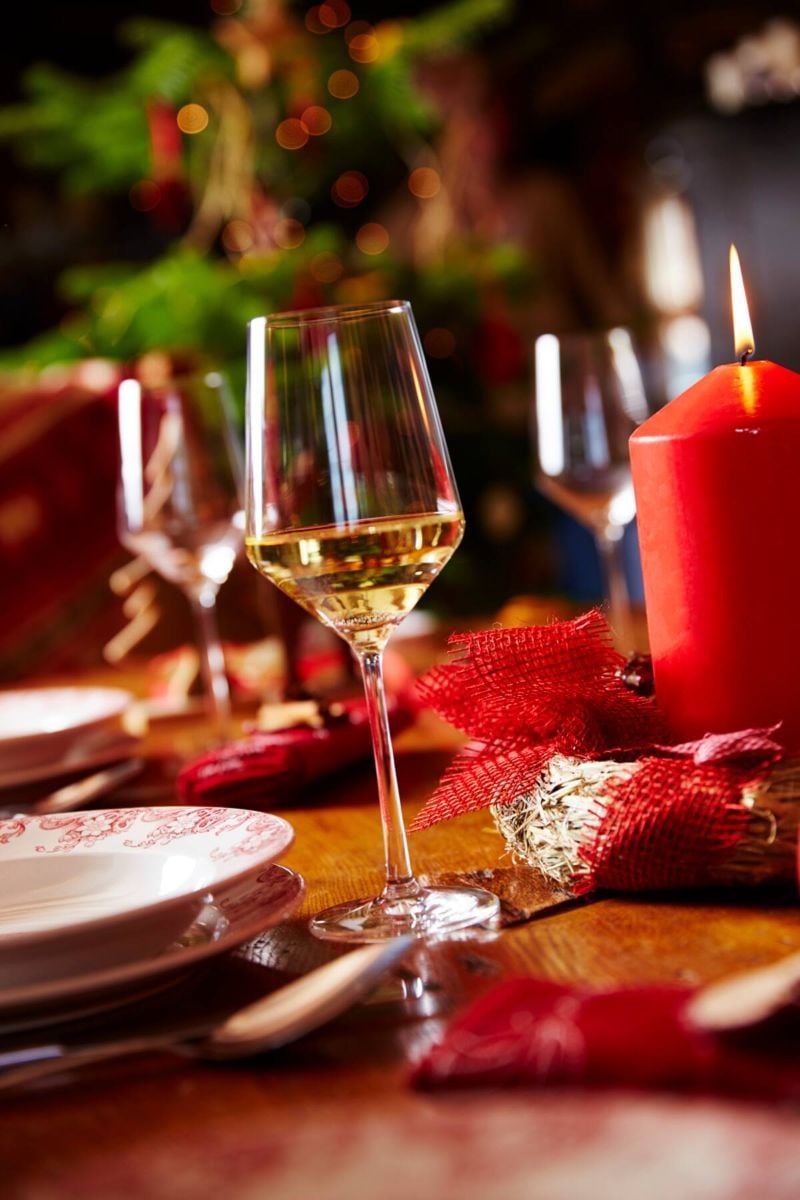 Check out the Dubai Frame: Dubai has many incredible pieces of architecture and modern art throughout the city. One of the most iconic is the Dubai Frame, a 150-metre (492 feet) tall golden frame that's been in place since 2018.
Dubai Miracle Garden: Again, this is another showcase of modern art in Dubai. Combined with botany, this is a great place to snap some unique and interesting photos.
Hatta: If you like nature, you might want to check out the gorgeous landscapes in the Hajar Mountains. These scenic views are a breath of fresh air (literally) from the skyscrapers and modern way of life.
Burj al Arab: Not many people have the budget to stay here, since it's the only 7-star hotel in the world, but if you have time it's worth visiting to see the cool architecture from the outside.
Palm Jumeirah: When the Palm was made, it was meant to be home to luxury hotels and accommodation. It was going to attract celebrities and billionaires. Actually, the design was kinda flawed as it ended up trapping the sea water in and the place smells a bit like putrid water… It's still a cool place to see if you have time.
Top Things to Do in Dubai
Dubai is one of the best cities in the United Arab Emirates, so there are a lot of things you can do here! If you only have a couple of days, I recommend sticking to what you like to do.
Are you interested in history and architecture? Do you love art? Do you just want to relax on the beach?
Fact is, Dubai is huge. You simply won't be able to see all of it in a few days. To get a feel for the essence of Dubai, don't exhaust yourself by trying to cram too much activity in.
1. Soak in the views from Dubai Creek
Dubai Creek divides Dubai into two views, the Deira on one side, and the Bur Dubai on the other. You can cross Dubai Creek by Abra, a traditional ferry, for under a buck and the views over the city are well worth the hassle of getting out there.
2. Explore the Bastakia Quarter and Al Fahidi Fort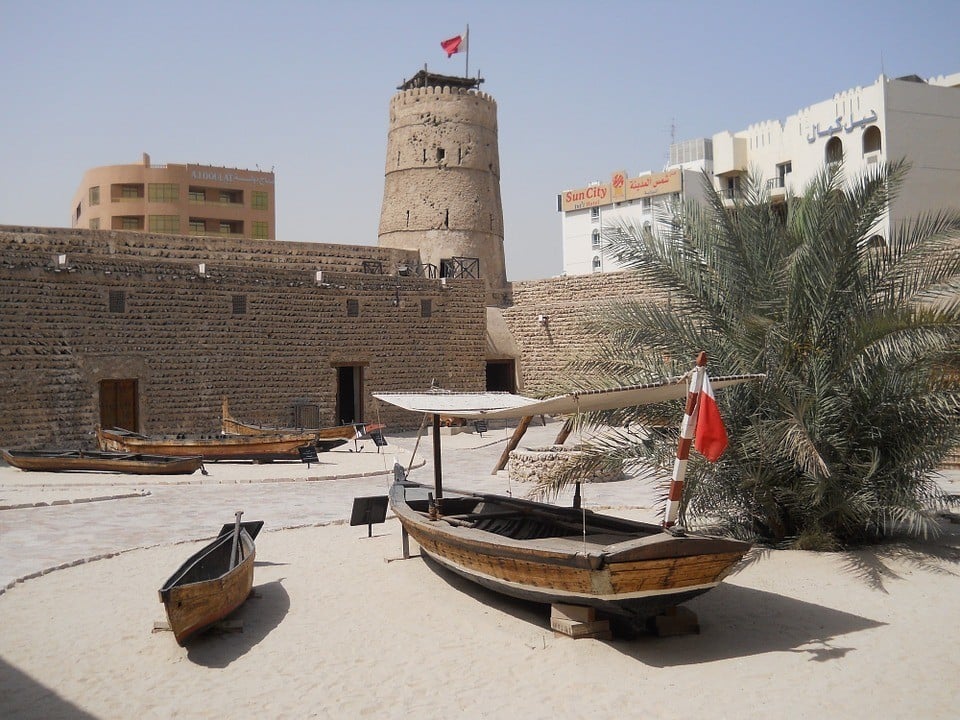 Peek behind the curtain and discover the real Dubai, you're going to have to look beyond the flashy malls and towering skyscrapers.
The best place to start is the Bastakia Quarter, built by modern-day Persians (those dudes that the Spartans like to shove off cliffs) in the 19th century. Winding alleys, stunning towers and crumbling facades paint a picture of what life might have been like in Dubai one hundred years ago.
Drop the Sheikh Mohammed Centre for Cultural Understanding an email to organise a tour of the area and find out about the customary practice in the United Arab Emirates…. or wait for someone else to organise the tour and then tag along within earshot, it'll be free!
Head to the oldest surviving tower, the Al Fahidi Fort. Check out ancient weaponry (yep, now we're talking).
3. Take to the streets and try local cuisine
Head to Al Dhiyafah Road and check out the dozens of stalls serving up tasty Iranian, Lebanese, and even India food. If you want fresh seafood right off the grill, check out Pars Iranian Kitchen. If you're a curry fiend, Pakistani Ravi Restaurant has world-famous, ridiculously spicy, dishes.
If you're heading to Dubai, you really must make an effort to try some authentic Middle Eastern food. Visit the Afghan Kebab House behind Naif Mosque, off Deira St., and eat a stack of Naans with lamb.
4. Explore the desert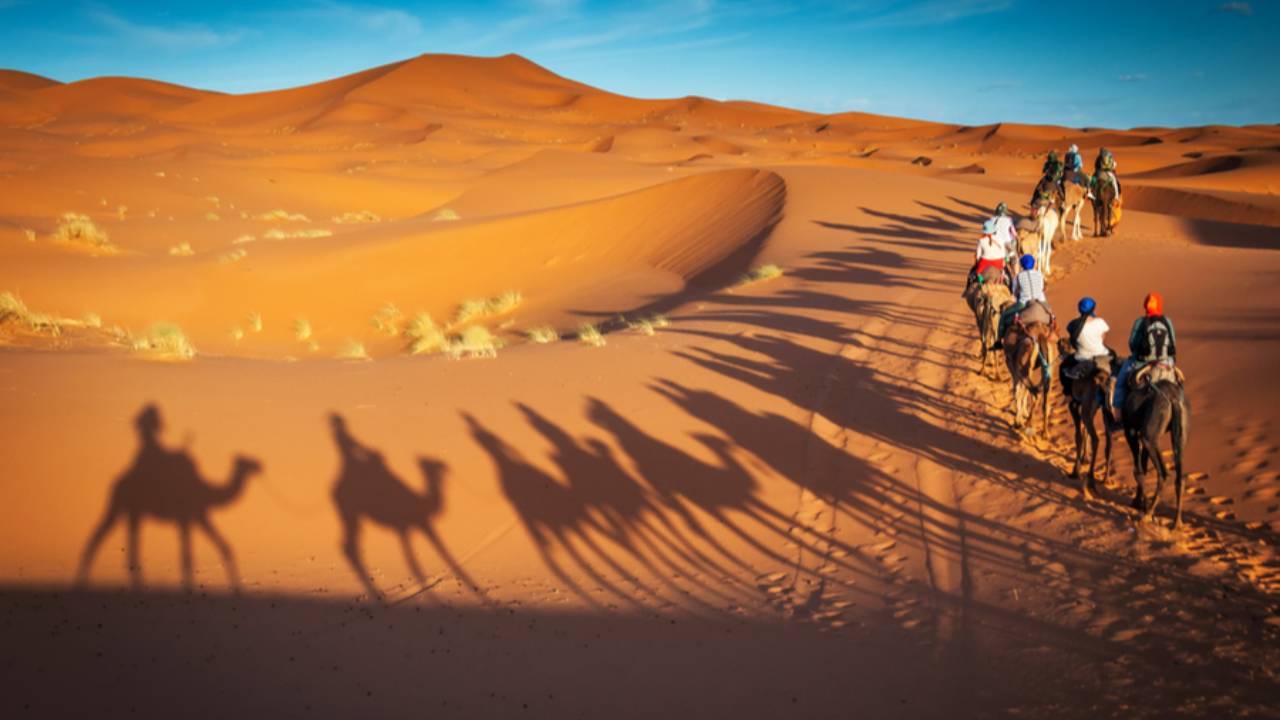 No trip to Dubai is complete without a short jaunt into the desert. You can head out there by yourself, but I wouldn't recommend it. You don't want to get lost in the desert, do you?
If you have a bit of cash, sign up for a desert safari and explore the desert by 4 x 4 before camping out for a night under the stars.
5. Head to the shopping malls

Ok, I hate shopping. It's not my thing at all. Saying that, in crazy hot countries it's a place to enjoy the air conditioning. Karama Market is the place to go for cheap goods. Just be sure to bring your haggling A-game.
Check out some of the plusher malls and see what all the fuss is about at the Mall of the Emirates. Here you can see an indoor ski slope, complete with real snow. You can also check out the Mall of Arabia, complete with a gigantic dino park…
6. Party like there's no tomorrow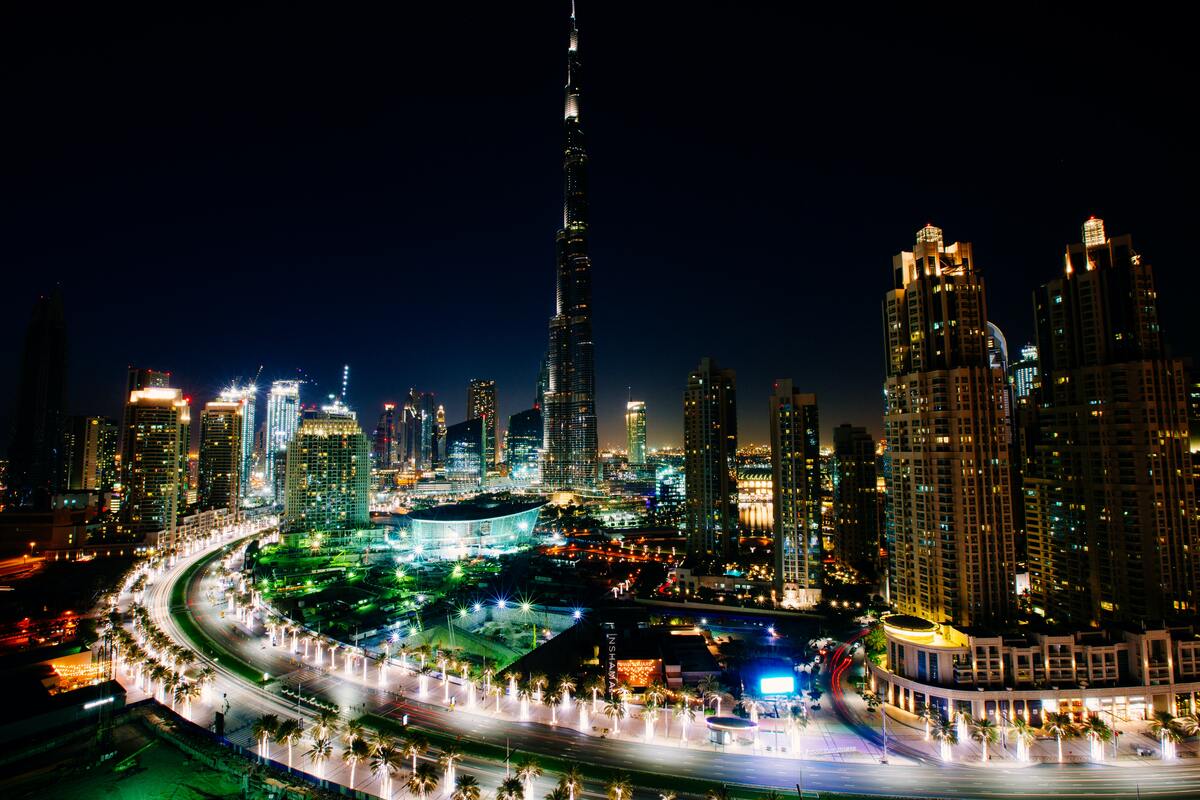 My idea of partying involves buying a pack of beers, heading to the hostel common room, and seeing whom I can befriend over a game of cards. If this isn't quite gonna cut it for all you mad party animals then head on over to the somewhat expensive 360° bar, located at the end of the Jumeirah Beach Hotel's Marina Walkway.
You can enjoy a 360° view of the Burj Al Arab, a panoramic view of the sea, and a beautiful skyline of Dubai whilst sipping on fancy cocktails.
Dubai is packed to bursting with cool pubs, trendy bars, and pulsating clubs; just be sure to find a cheapish one or to befriend a wealthy prince; which I imagine is somewhat difficult if you're male. There are not too many places in the Middle East you can party hard so get on this.
7. Hit the beach
There are some incredible beaches in Dubai! The Al Mamzar and Jumeriah Beach are public beaches where you can spend your mornings swimming and sunbathing.
Chill and read a book or take to the waters and go kitesurfing, wakeboarding, or jet-skiing. Or just read a book and relax…
8. Check out the Grand Mosque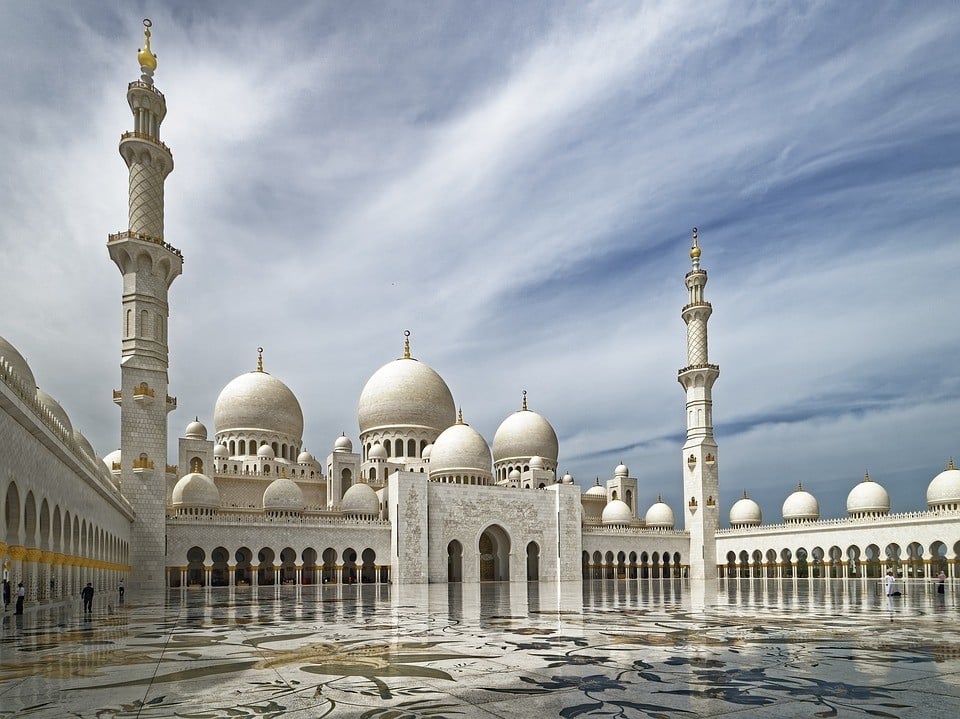 Since Dubai is a Muslim country, it would be a shame to visit and not see the Grand Mosque, a beautiful mosque with stunning architecture. It is at the heart of local religious and spiritual life and it's also a major place for Islamic culture and social events. Another beautiful mosque is the Jumeirah Mosque Dubai.
If you visit, be sure to consider local customs and cover your knees and shoulders. Check prayer times and visit outside of these hours.
9. Spice things up at a Spice Souk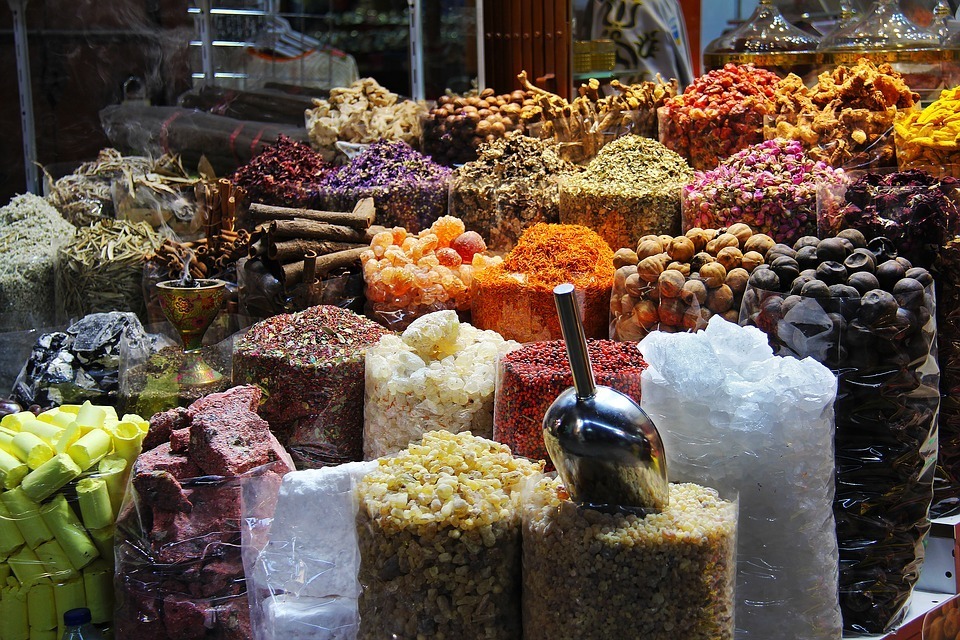 Part of the Old Souk, the spice souk specialises in fragrant spices from across the globe. You'll also find a wealth of beautiful fragrances and perfumes too.
It really is a place that appeals to the senses. Furthermore, there are also other goods for sale, including textiles, rugs, and souvenirs.
10. Have some fun at a Water Park!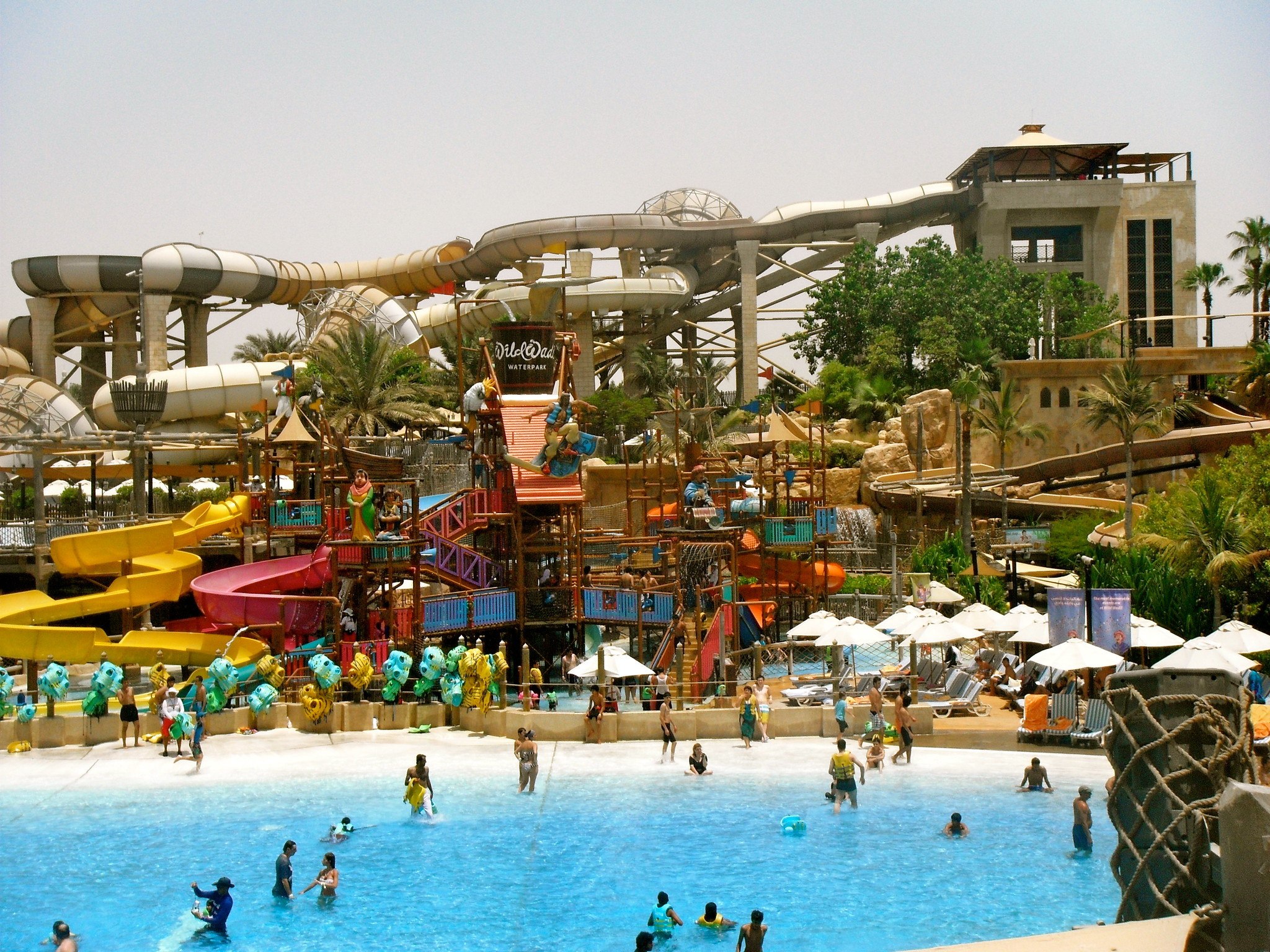 I had mentioned the Aquaventure Waterpark already, but Dubai actually has several of these waterparks throughout the city. Another great one to add to your itinerary is the Wild Wadi Waterpark.
The large outdoor water park has some 30 rides and attractions for people of all ages and it is themed around the story of Juha, an Arabian folklore figure. If you are travelling with kids, this is the ultimate thing to do in Dubai!
Is This the Best Daypack EVER???
Backpacker Accommodation in Dubai
Dubai's love for luxury obviously extends to its accommodation, which is why staying in backpacker hostels is the best way to save money while backpacking Dubai.
And surprisingly – the hostel scene isn't too bad! While there are currently only a handful of options, Dubai has some great hostels that aren't terribly expensive.
The accommodation in Dubai, wherever you decide to stay, is always going to run on the expensive side. This is a world-famous city that's built on luxury, after all.
Hostels are between $20 and $60 USD per night. But they come stacked full of amenities and an awesome social vibe. Not only can you mingle with other travellers, but some hostels even have an outdoor pool – perfect for cooling off after a long day of exploring.
If you want a break from the hostel scene – or perhaps they're fully booked during high season – you can also try looking for an Airbnb in Dubai.
There is a range of properties available in Dubai – from the affordable to the over-the-top luxury, from full apartments to bed and breakfasts! A mid-range apartment in Dubai costs around $80 USD per night, so if you're travelling on a budget, it's best to stick to hostels.
The Best Places to Stay in Dubai
Wondering where to stay? Of course, the city is massive! So it pays to know where the best neighbourhoods to stay in Dubai are.
For sightseeing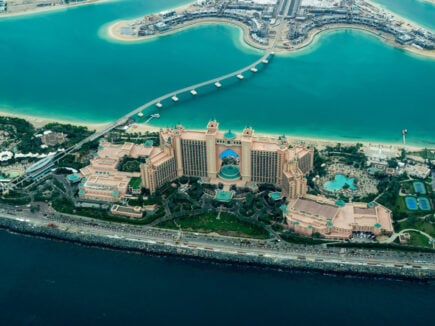 For sightseeing
Jumeriah
Stretching along the stunning shores of the Persian Gulf is the Jumeirah neighbourhood. One of the most popular neighbourhoods in the city, Jumeirah is home to a diverse population. It's also where you'll find a good selection of attractions and activities, including pristine beaches, water sports, world-class restaurants and high-end shopping.
For budget travellers
For budget travellers
Deira
Deira is the historic and cultural heart of the city. Located just north of Jumeirah and downtown Dubai, Deira is one of the oldest neighbourhoods in the city. It is a labyrinth of stone streets packed with old buildings and coffee shops, bustling souks and enchanting spice markets.
For families
For families
Downtown
Downtown Dubai is the most iconic neighbourhood in the city. This stylish and cosmopolitan district is where you'll find world-renown landmarks and attractions including Burj Khalifa and the massive Dubai Mall.
For nightlife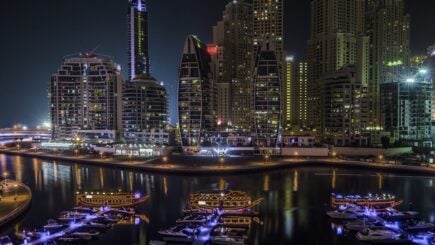 For nightlife
Dubai Marina
The Dubai Marina is a lively and vibrant neighbourhood. South of Jumeirah and next to the Palm, this Dubai district is a bustling tourist centre packed with trendy restaurants, stunning views and upscale shopping and entertainment.
Dubai Backpacking Costs
Travelling in Dubai can be expensive. But surely it's possible to survive on a budget, right?!
First, the good news: there are many places to visit in Dubai that are free. There are a ton of art galleries, buildings, and neighbourhoods that are just as enjoyable to walk around as paying for all the expensive attractions.
You can't come to Dubai and have no fun, so no doubt you will splurge a little on the attractions or a nice meal every so often. Even so, keep an eye out because most restaurants will charge you Dubai prices.
This is the desert, after all, so don't expect fresh produce to grow here. Most food is imported, so you'll be paying for it when you eat out. Cut costs by buying food and cooking at your hostel.
Getting around the city, however, is pretty cheap; metro tickets in bulk are less expensive. If you're planning on staying in the city for a few days, a Silver Card costs 25 AED ($7) but 19 AED will remain on the card as trip credit. This card is rechargeable and can be used on most transport services.
You can also take a taxi but these are more expensive. A short trip will cost you around $3 but the price increases per kilometre. Dubai relies very heavily on taxis so you'll probably need to take one at some point.
It's really your accommodation costs that will set you back. Dubai does not have too many cheap places to sleep. So unless you are Couchsurfing or have friends in the city, expect that your hostel will be the most expensive part of your day.
A Daily Budget in Dubai
Not sure how much it's going to cost you in Dubai? Here's a rough estimate…
Daily Budget in Dubai

| Expense | Broke Backpacker | Frugal Traveller | Creature of Comfort |
| --- | --- | --- | --- |
| Accommodation | $20-$30 | $50-$100 | $150+ |
| Transport | $5 | $10 | $10 |
| Food | $20 | $40 | $60 |
| Nightlife Delights | $20 | $40 | $60 |
| Activities | $20 | $50 | $150 |
| Total Per Day | $85 | $190 | $430 |
A Few Free Things to Do in Dubai
In the spirit of being a broke backpacker, it's worth keeping an eye on the FREEEEE things to do in Dubai! Luckily, there are a ton of options.
Dubai Creek: Walking around Dubai Creek is a free activity that is also one of the most romantic things to do in Dubai. Here you can see how old meets new and marvel at the incredible architecture or just enjoy being by the water.
Beaches: Public beaches are free, but be sure to check the rules to see whether you can swim or wander around in a bikini. If you want to have total freedom, you will have to pay for a resort beach. That being said, Kite Beach is a great free beach to wander along and watch all the kite surfing.
The Dubai Fountain: Every day from 6pm the Dubai Fountain has a light and water show that is free to watch.
The Grand Mosque: The mosque is free to visit, but note that non-Muslims cannot enter the main mosque. Still, exploring the gardens and grounds is free.
Dubai on a Budget – A Few Tips and Tricks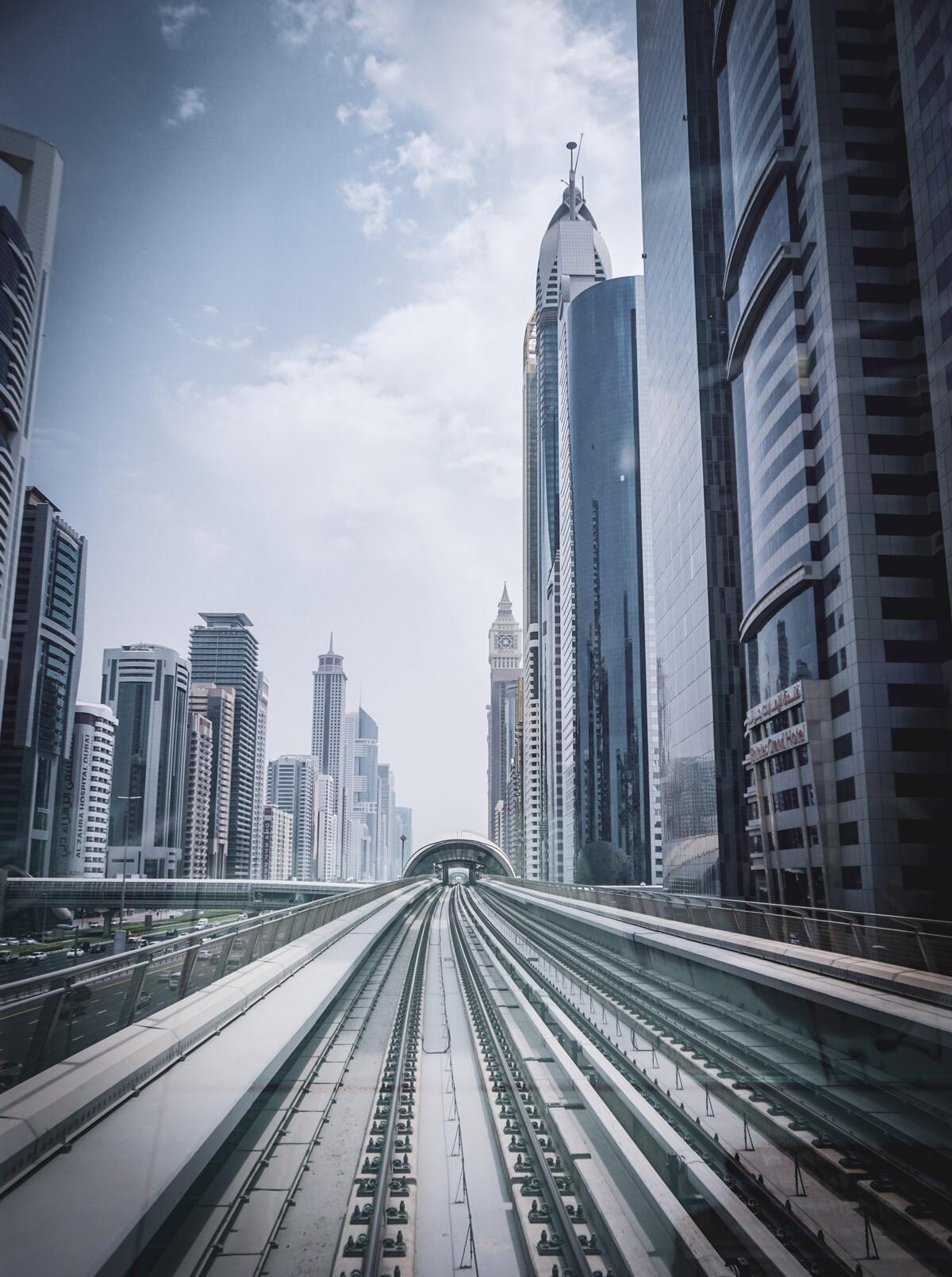 Dubai can be hugely pricey if you are not careful. Just eating out can eat up your daily budget. You need to pull out all the budget backpacking tips in order to be able to afford a bed for the night!
That being said, visiting Dubai on a budget is not out of the question – especially if you keep these tricks and tips in mind:
Use the metro. Who needs the stress of getting an Uber when the metro is so cheap? You can also get a Silver card which makes it even cheaper.
Buy food from the supermarket and cook. You can save a lot of money by cooking meals yourself. Dining out in Dubai, even in Mcdonalds, is expensive.
Try Couchsurfing. Trying your hand at Couchsurfing opens up a whole new way of experiencing the city. Yes, you save a little money on accommodation costs, but more importantly, you make new friends in a foreign city! Though do remember that unmarried men and women cannot sleep in the same place, so be sure to choose a host of the same gender as you.
Use a GoDubai Card to see attractions: This card allows you to enter a ton of attractions without paying individual fees, so if you want to see a lot of places this could save you some money.
Why You Should Travel to Dubai With a Water Bottle
Whilst there's a lot that we can do when it comes to travelling responsibly, reducing your plastic consumption is one of the easiest and most impactful things you can do. Don't buy one-use water bottles, don't take plastic shopping bags, and forget straws. All of this just ends up in landfills or in the ocean.
There's nothing worse than showing up to a picture-perfect beach, only to discover plastic bottles littering the sand. One way to get around this is by investing in a premium filtered travel bottle like the Grayl Georpress.
You can filter any kind of water, save money on buying endless plastic bottles, and sleep easy knowing you're not contributing to the plastic bottles lining our beautiful beaches.
Save $$$ • Save the Planet • Save Your Stomach!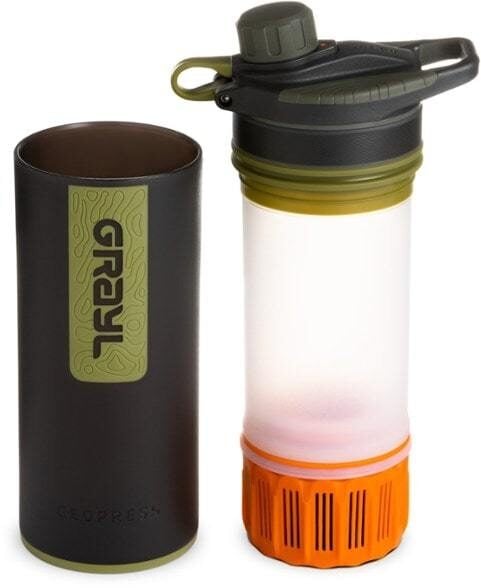 Drink water from ANYWHERE. The Grayl Geopress is the market's leading filtered water bottle protecting your tum from all the waterborne nasties. PLUS, you save money and the environment!
Single-use plastic bottles are a MASSIVE threat to marine life. Be a part of the solution and travel with a filter water bottle.
We've tested the Geopress rigorously from the icy heights of Pakistan to the tropical jungles of Cuba, and the results are in: it WORKS. Buy a Geopress: it's the last water bottle you'll ever buy.
Buy a Geopress!
Read the Review
Best Time to Visit Dubai
Let us face the reality at hand: Dubai is hot. It's in the desert, after all, so it is to be expected. That being said, there are some times when the weather is cooler and hotel prices are cheaper.
The best time to visit Dubai is during the shoulder season, this is the time between the peak season and low season. Certainly, around the Christmas and New Year holidays, Dubai can get very busy.
The high season in Dubai coincides with cool weather. This is from November through to April, when the weather is at its most comfortable. It's also when you'll experience rain and thunderstorms (yes, even in the desert it rains).
During this time, Dubai is awash in foreign visitors. I'm talking about lines so long they want to make even the most patient person's head explode.
Dubai sees visitors all year round, but in the summer months, temperatures can reach highs of 41°C and is extremely humid, so I don't recommend going this time of year.
What to Pack for Dubai
Packing for Dubai is quite easy. It's hot, so you'll want light and airy clothes.
You also need to remember this is a Muslim country, so you need to dress modestly. Make sure to pack plenty of sun cream and a sun hat to protect you from the scorching sun.
However, any city trip isn't complete without a few packed essentials:
Traipse the CIty in Style!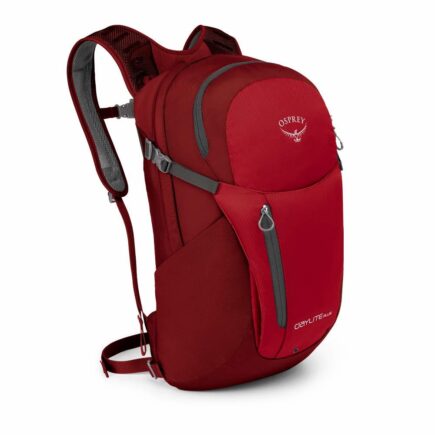 Traipse the CIty in Style!
Osprey Daylite Plus
Any city slicker needs a SLICK daypack. In general, you can never go wrong with an Osprey pack, but with its array of awesome organisation, durable materials, and a comfy build, the Daylite Plus will make your urban jaunts buttery smooth.
Drink from ANYWHERE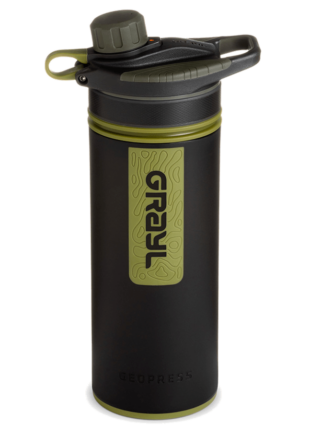 Drink from ANYWHERE
Grayl Geopress Filtered Bottle
Save $$$, save the planet, and save yourself the headache (or tummy ache). Instead of sticking to bottled plastic, buy a Grayl Geopress, drink water no matter the source, and be happy knowing the turtles and fishies thank you (and so do we!). 🙂
Pics or It Didn't Happen 😉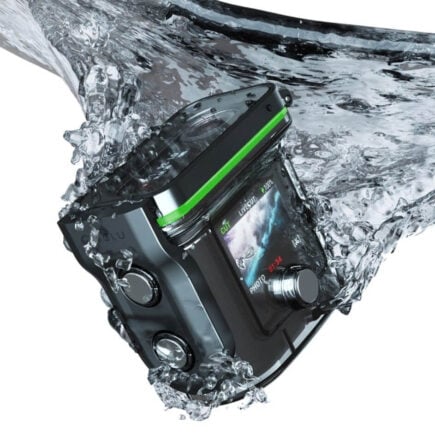 Pics or It Didn't Happen 😉
OCLU Action Camera
Wait, it's cheaper than a GoPro and… better than a GoPro? The OCLU action cam is the cam for budget backpackers that want to immortalise all their wildest adventures – including that time you dropped it off a Himalayan mountain – WITHOUT breaking the bank.
Harness the Sun!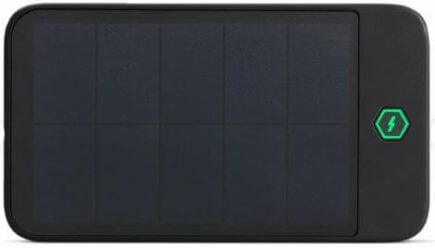 Harness the Sun!
Solgaard Solarbank
Resourceful travellers know how to find power outlets anywhere on the road; smart travellers just pack a solar power bank instead. With 4-5 phone cycles per charge and the ability to top up literally anywhere the sun is shining, there's no reason to ever get lost again!
Don't Annoy Your Dormies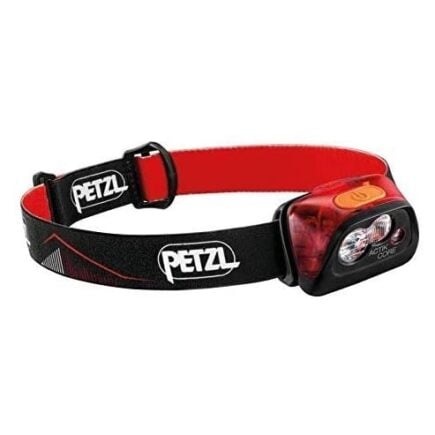 Don't Annoy Your Dormies
Petzl Actik Core Headlamp
ALL travellers need a headtorch – no exceptions! Even in the hostel dorm, this beauty can save you in a real pinch. If you haven't got in on the headtorch game, DO. I promise you: you'll never look back. Or at least if you do, you'll be able to see what you're looking at.
Staying Safe in Dubai
Dubai is one of the safest major cities in the Middle East. There are some sketchy neighbourhoods on the outskirts, but you won't ever go to them because there is nothing to see for tourists.
Always be aware of pickpockets and thieves as they operate in crowded places and specifically in the old town and around the souk markets. Dubai has very serious consequences for petty crimes, so it's unlikely this will ever happen to you.
Regardless, you should always be vigilant, wherever you travel to. Stick by those travel safety rules that you follow in any other place and you should be fine.
Sex, Drugs, and Rock 'n' Roll in Dubai
Dubai and drugs are a no-go. Dubai still has the death penalty, so even if you love a dabble in the psychedelic every now and then, just don't do it in Dubai.
Even drinking alcohol can land you in serious trouble. Only licensed hotels and bars have the right to serve alcohol; you won't find it in supermarkets. There are some strict rules on drinking in public areas and if you are seen drunk and disorderly, you will get arrested.
I'm all about having fun on the road. But in Dubai, you really need to be careful with what you are doing and do NOT go too crazy. If you find yourself a little wobbly at the end of the night, get a taxi home and don't opt for the metro which is largely patrolled by law enforcement.
You should also be vigilant about public displays of affection. If you find a pretty girl in the bar and she seems into you, save it for the bedroom. Kissing in public has landed some foreigners in jail before!
Unfortunately, the LGBT community are still very oppressed in Dubai. People can face legal charges. It's not exactly a dream destination for LGBTQIA+ travellers.
Getting Insured BEFORE You Visit Dubai
Travelling without insurance would be risky, so do consider getting good backpacker travel insurance sorted before you head off on an adventure.
BEST OVERALL TRAVEL INSURANCE PROVIDER

BEST OVERALL TRAVEL INSURANCE PROVIDER
World Nomads Insurance
> Comprehensive coverage
> Easy to extend
> Professional services
BEST TRAVEL INSURANCE FOR DIGITAL NOMADS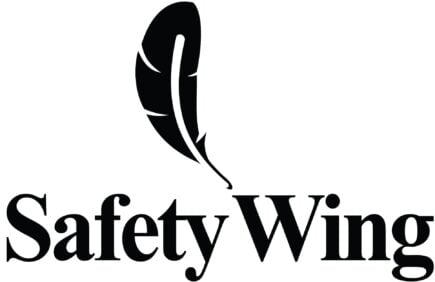 BEST TRAVEL INSURANCE FOR DIGITAL NOMADS
SafetyWing
> Easy monthly payments
> Affordable
> Covers some medical at home
HONORABLE MENTION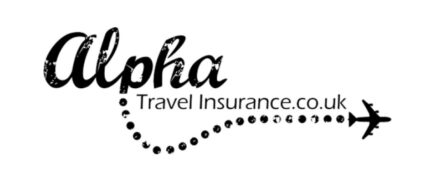 HONORABLE MENTION
Alpha Insurance
> Includes air ambulance and evacuations
> Can take out 2-year policy
> Not deigned for backpackers…
HONORABLE MENTION
HONORABLE MENTION
Columbus Direct Insurance
> For Aussies and Kiwis only
> Be sure to look into medical fine print
> Meh…
HONORABLE MENTION
HONORABLE MENTION
Gadget Cover
> For UK residents
> Specifically for electronics
> Transparent company
Cultural Considerations in Dubai
I've included this section because it's incredibly important to consider the culture and the laws in Dubai, not only to be respectful of the local customs but also to protect you from accidentally causing offence.
Dubai has strict laws, which I have mentioned already, but it is very unlikely that you'll be thrown in jail unless you do something very serious. Dubai does know that tourists can be ignorant of their customs, but that being said, they don't have to be lenient if you break the rules.
Make sure you follow these cultural tips to ensure you don't offend anyone and have the best time:
Cover up – hey boys, this applies to you too! Under Sharia Law, men and women should have their shoulders, knees, and chest covered. Women do not need to wear a headscarf but they should dress modestly. I have seen women get stopped by police for having their knees on show, so it's really not a joke.
Women rules – don't sit in the front of the taxi, bikinis are only okay at the beach (depending on which one), cover your hair when entering religious sites and the morning after pill is illegal so make sure you carry condoms 😉
Homosexuals be discreet – It's illegal to be gay in Dubai, and cross-dressing is also illegal. If you're gay, you can still have the best time in Dubai, but you should not show any public displays of affection to your partner and try to avoid anyone noticing your homosexuality.
No public displays of affection – It's not exactly the place for love and sex on the road: kissing and hugging in public is a strict no-no.
Don't drink alcohol on the street – alcohol is only legal in certain establishments. Don't take it outside.
Beware travelling during Ramadan – during this holy month, it is not allowed to eat or drink when the sun is up. That means tourists too. If you're outside during Ramadan, do not eat or drink in public. Restaurants and cafes may still be open, but just don't eat on the street.
Don't play loud music on the beach – loud music is not allowed in public areas.
How to Get Into and Around Dubai
If you're someone who worries about how to get into a city and how to get around, you'll have your worries eased by Dubai. It's incredibly simple to get around, even a small child could navigate their way from A to B.
The metro is the easiest and most connected route to anywhere. Since there are only two lines, you can't get lost either.
Buses are a thing but they take AGES to get anywhere, so I don't recommend them. If you can't take the metro, you're best getting a taxi or Uber to wherever you want to do.
Getting Around Dubai
Dubai is a super accessible city! It's largely connected by its metro which only has two lines, red line and green line, so you cannot get lost or confused when finding your way about on public transport. Aside from the metro, taxis are readily available and reasonably priced.
Uber is also a thing, but I wouldn't recommend it for short distances as it tends to be on the pricier side. As a rule, taxis tend to be good for short distances and Uber for longer journeys.
One of the weird things about Dubai is that walking is not an option. The mall could be a 10 minute walk from where you're staying, but there might not be a path to get there. Everyone takes the metro or taxi everywhere, so when in Rome, do as the Romans do…
If you're a solo female traveller and you're worried about taking a taxi by yourself, look for a pink taxi that has female-only drivers. There's also a female-only carriage on the metro.
Getting Into Dubai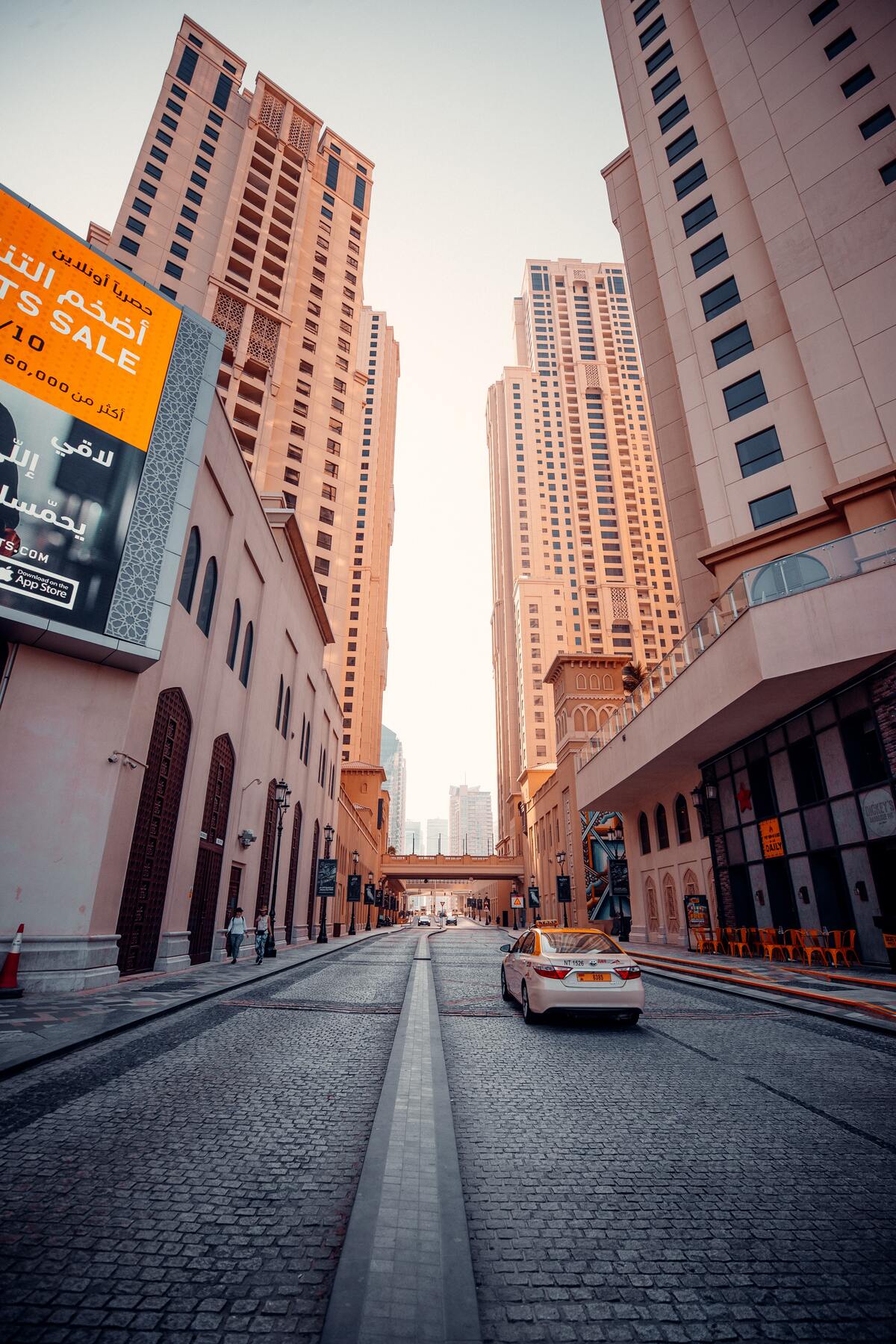 Getting into Dubai is really easy if you arrive at Dubai International Airport. The metro runs all the way from the airport to pretty much any neighborhood in the city.
FYI – If you are really short on time, then note that there are Dubai transit tours operating from the airport which last around 5 hours.
If you fly into the newer Dubai World Central Airport, then you will need to get a taxi to wherever you're staying as there is no metro that connects to it. You can get a shuttle bus, but you need to buy a Nol Card before boarding the bus.
Here is a rough estimate of costs to get to or from…
Dubai International Airport (by train) – 4.00 AED ($1.10) for 1 zone, 6.00 AED ($1.65) for 2 zones and 8.50 AED ($2.30) for 3 zones or more. If you're staying around the Burj Khalifa area, it will cost you 8.50 AED ($2.30) for a one-way ticket.
Dubai International Airport (by bus)– 7.5 AED ($2) one-way. You must use a Nol card, you cannot pay cash.
Dubai World Central Airport (by bus) – 7.5 AED ($2) one-way. You must use a Nol card, you cannot pay cash.
Use Bookaway to find the best deals on transport – buses, planes, trains, and ferries. It'll save you a load of time when organising transport and you'll probably nab an EPIC DISCOUNT too!
Book your transport on Bookaway NOW. Get the best price for the best ride… then use those savings to buy the best feed in town!
Book Your Transport Here!
Working and Volunteering in Dubai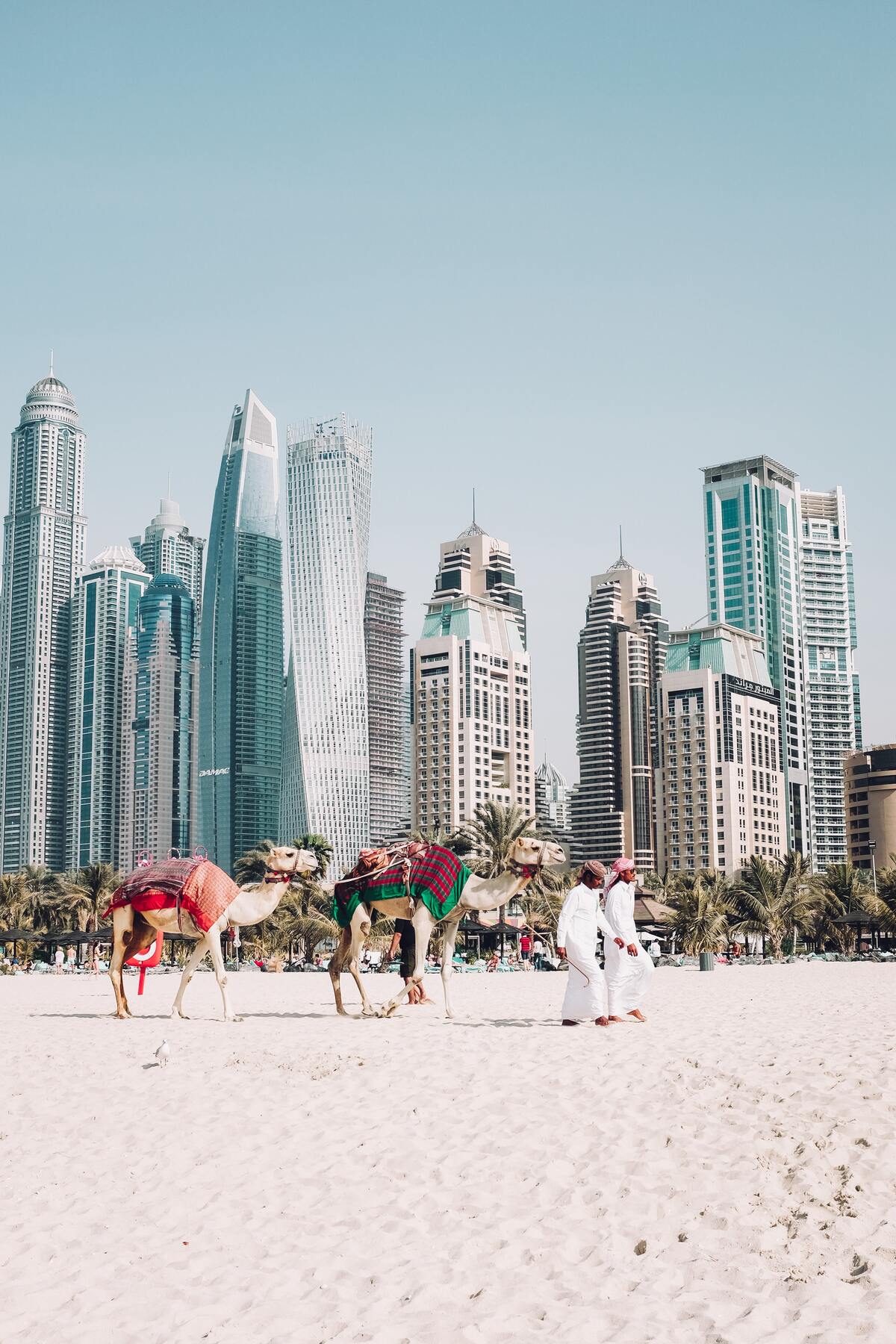 Long-term travel is awesome. Giving back is awesome too. For backpackers looking to travel long-term on a budget in Dubai whilst making a real impact on local communities, volunteering abroad is a great option.
In exchange for a few hours of work each day, your room and board are covered. Backpackers can spend long periods of time volunteering in an awesome place without spending any money. Meaningful life and travel experiences are rooted in stepping out of your comfort zone and into the world of a purposeful project.
Worldpackers is an excellent platform connecting travelers with meaningful volunteer positions throughout the world. They open the doors for work opportunities in hostels, homestays, NGOs, and eco-projects around the world.
If you're ready to create a life-changing travel experience and give back to the community, join the Worldpacker community now. As a Broke Backpacker reader, you'll get a special discount of $10. Just use the discount code BROKEBACKPACKER and your membership is discounted from $49 a year to only $39.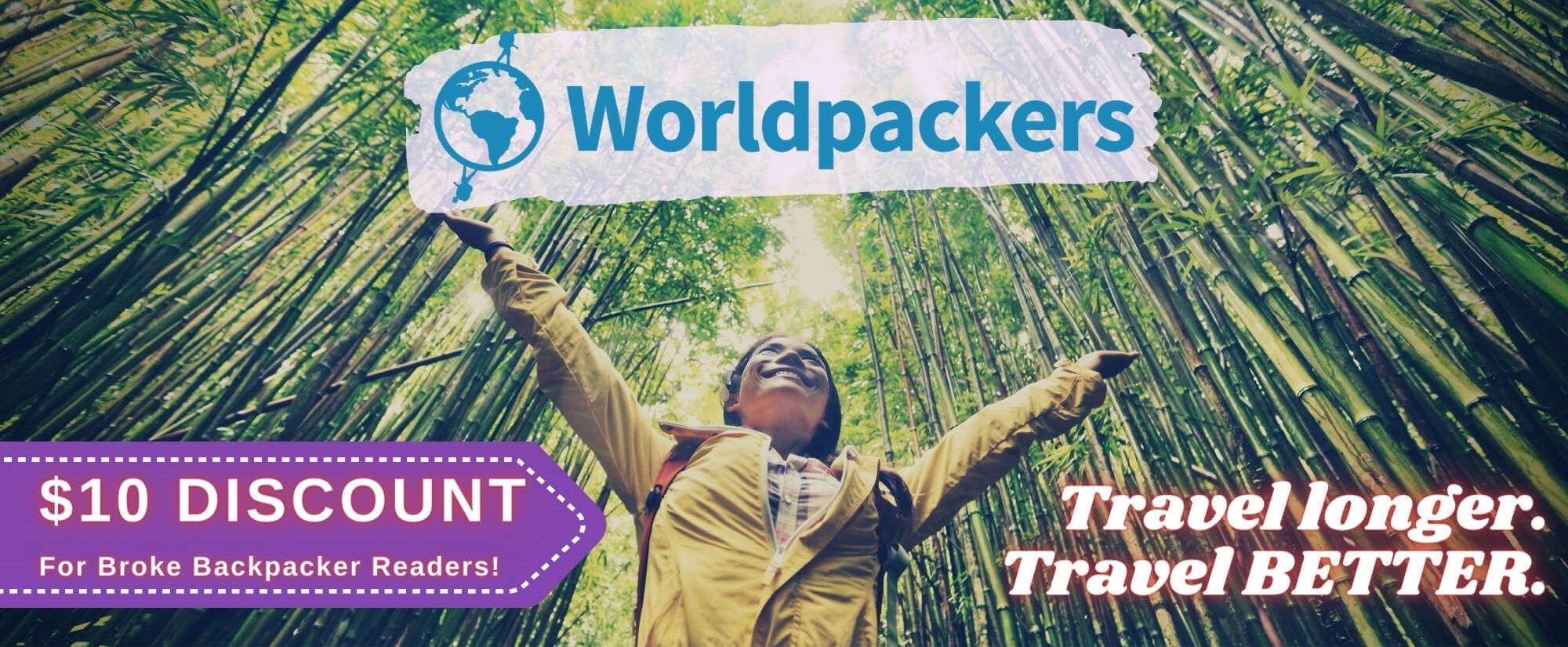 Worldpackers: connecting travellers with meaningful travel experiences.
Teaching English in Dubai
Travelling in Dubai long-term? Keen to make some cash when you are not exploring the city?
Well, if you want to teach English at a school in Dubai you'll have to settle down for some serious time and it usually requires some prior experience.
Depending on your qualifications (or your motivation to obtain qualifications like a TEFL certificate) you can teach English in Dubai and earn a ton of money. TEFL courses open up a huge range of opportunities and you can find teaching work all over the world.
Broke Backpacker readers get a 35% discount on TEFL courses with MyTEFL (simply enter the code BACKPKR), to find out more, please read my in-depth report on teaching English abroad.
Whether you are keen to teach English online or looking to take your teaching game a step further by finding a job teaching English in a foreign country, getting your TEFL certificate is absolutely a step in the right direction.
Nightlife in Dubai
Despite the strict laws on alcohol consumption, the nightlife in Dubai is still vibrant and popping! Not only do nightclubs in Dubai host a safe environment for travelers, but they also allow for a wild experience.
Many clubs in Dubai also host talented and world-famous DJs from across the globe, so if you love to spend the night on the dance floor, Dubai has you covered.
As well as clubs, there is no shortage of bars either. Dubai is well known for its rooftop bars. However, one drink will set you back on average 87AED ($23.70), so you had better make sure to save up if you want to visit the bars and clubs.
Because of Sharia Law, consumption of alcohol outside of these establishments is forbidden. So chances are you won't find any hostel parties or beach parties on this vacation. But don't worry, you can still have fun!
Dining in Dubai
Dubai food is some of the best in the world. They have many top-rated restaurants where the best chefs in the world run the kitchen with an iron fist.
The thing about Dubai is it's a very multicultural city. You'll find restaurants showcasing the best of all types of international cuisines, from Italian to Japanese. You name it, you can find it in Dubai.
But since you're in the Middle East, you'll want to try some of the best local cuisines. Luqaimat is a local delicacy you must try. It's like a sweet, hot dumpling similar to a donut, but it's bloody delicious.
Traditional food in Dubai is similar to Turkish and Lebanese food. You can also try Knafeh, which is a dessert made with cheese.
If you're not a fan of desserts, you can also try camel…
One thing to note is that meat in Dubai will be halal meat, and pork is off the menu. But there's no shortage of lamb, beef, and chicken…or camel…
Best Restaurants and Cheap Eats in Dubai
Haha! Fat chance… No seriously, food in Dubai is really expensive. Even a cup of coffee will set you back almost $6 USD.
My biggest tip for enjoying Dubai food on the cheap is to look for Indian or Pakistani restaurants since their meals tend to be cheaper. Alternatively, you can buy groceries from the supermarket and cook.
If you want to eat out, here are a few of my favourite places to get cheap food while in Dubai:
Amritsr Restaurant: This is a top-rated Indian restaurant serving up delicious meals for a fraction of the price of everywhere else in the city. It might be cheap but it's darn good eating…
Bu Qtair: This is a small seafood restaurant in the Fishing Harbour that serves humble and fuss-free food.
Mama'Esh restaurant in Dubai: Located in Business Bay, this Palestinian restaurant serves up delicious food at a low price. Business Bay is a little out of the tourist route, so prices here tend to be a bit cheaper.
Special Ostadi: This Turkish restaurant is one of the most popular kebab houses in all of Dubai. And as it is everywhere in the world, kebabs are cheap!
Café Isan: This Thai restaurant near Lake View Tower has a bunch of cheap Thai snacks and appetizers which are affordably priced. Great for those who want to have a light meal.
Allo Beirut: This classic Lebanese/Turkish inspired street food restaurant on Hessa Street is one of the best for fast food and quick bites to eat at a decent price!
Some Unique Experiences in Dubai
At the end of the day, Dubai is a highly visited city and is chock full of major attractions. I'm not saying that they are overhyped by any means: the Burj Khalifa really did take my breath away. Maybe because it was 40 degrees and I was dehydrated, but still.
There are many strange and wonderful places to discover in Dubai – if only you go looking… With so much modern art and fascinating museums, there are a lot of off-the-beaten-track attractions that will amaze you.
Zip-line over the Dubai Fountain
Xline Dubai is another of the world's longest in Dubai. It's the longest urban zipline in the world at 1km long, and 150 meters high.
It's quite expensive to do, at 650 AED ($177 USD) for a solo zipline and 1200 ($327 USD) for a tandem zipline with friends. But, it's certainly a unique experience.
Pro tip: make sure you book your zipline in advance to avoid disappointment if showing up on the day!
Skydive over The Palm Jumeirah Island
One of the most popular adventure activities in Dubai is skydiving. Sky diving over the Palm Jumeirah is probably the only way to see the architecture and design of this man-made island.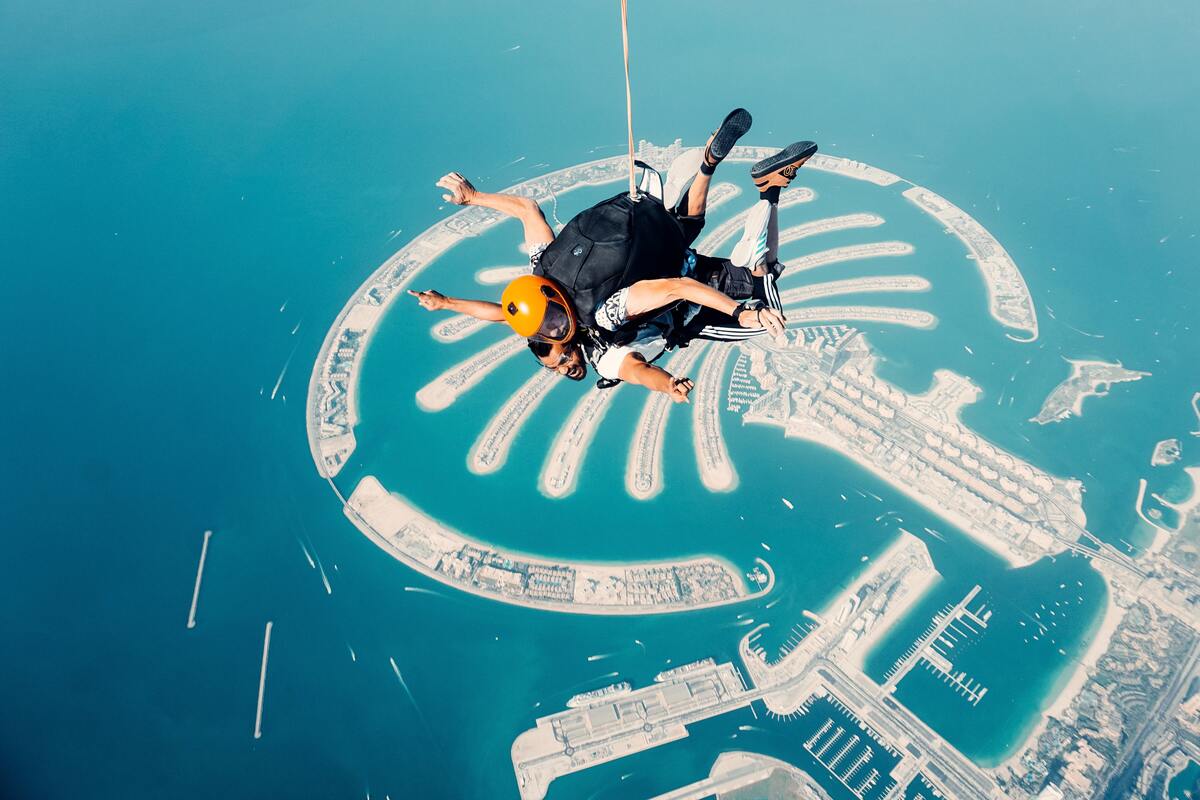 It's also home to one of the world's leading sky diving schools. So if it's your first time and you're feeling a little nervous about it, then you'll find Skydive Dubai will help you feel at ease.
Sky diving isn't for everyone though, so be sure to consider the risks before you jump out of a plane!
Dive in the World's Deepest Indoor Diving Pool
At Deep Dive Dubai, you can scuba dive in the world's deepest indoor diving pool. At 60 meters deep, you can explore a sunken city whilst also learning the ropes of how to dive. Since the pool is indoors and kept at a refreshing 30 degrees, it's an ideal activity to do during any weather.
Slide down a glass slide at Sky View Dubai
Another fun activity for thrill-seekers is to slide down a glass slide at Sky View. On the 53rd floor, this see-through tunnel has incredible views of the city as you slide down to the 52nd floor. If this doesn't sound like enough risk for you, you can also take an Edge Walk.
This is when you are strapped to a safety harness and walk on the outer ledge of the skyscraper, encircling its highest pod. Now that's an adventure!
DON'T DIE OUT THERE! …Please 🙂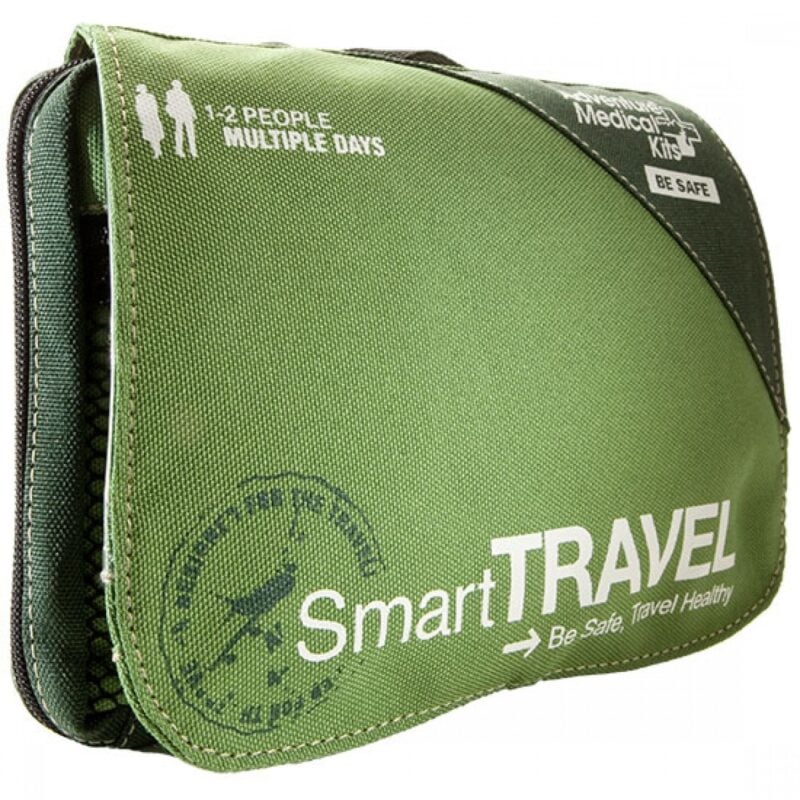 Things go wrong on the road ALL THE TIME. Be prepared for what life throws at you.
Buy an AMK Travel Medical Kit before you head out on your next adventure – don't be daft!
Buy on REI
How to Get Off The Beaten Path in Dubai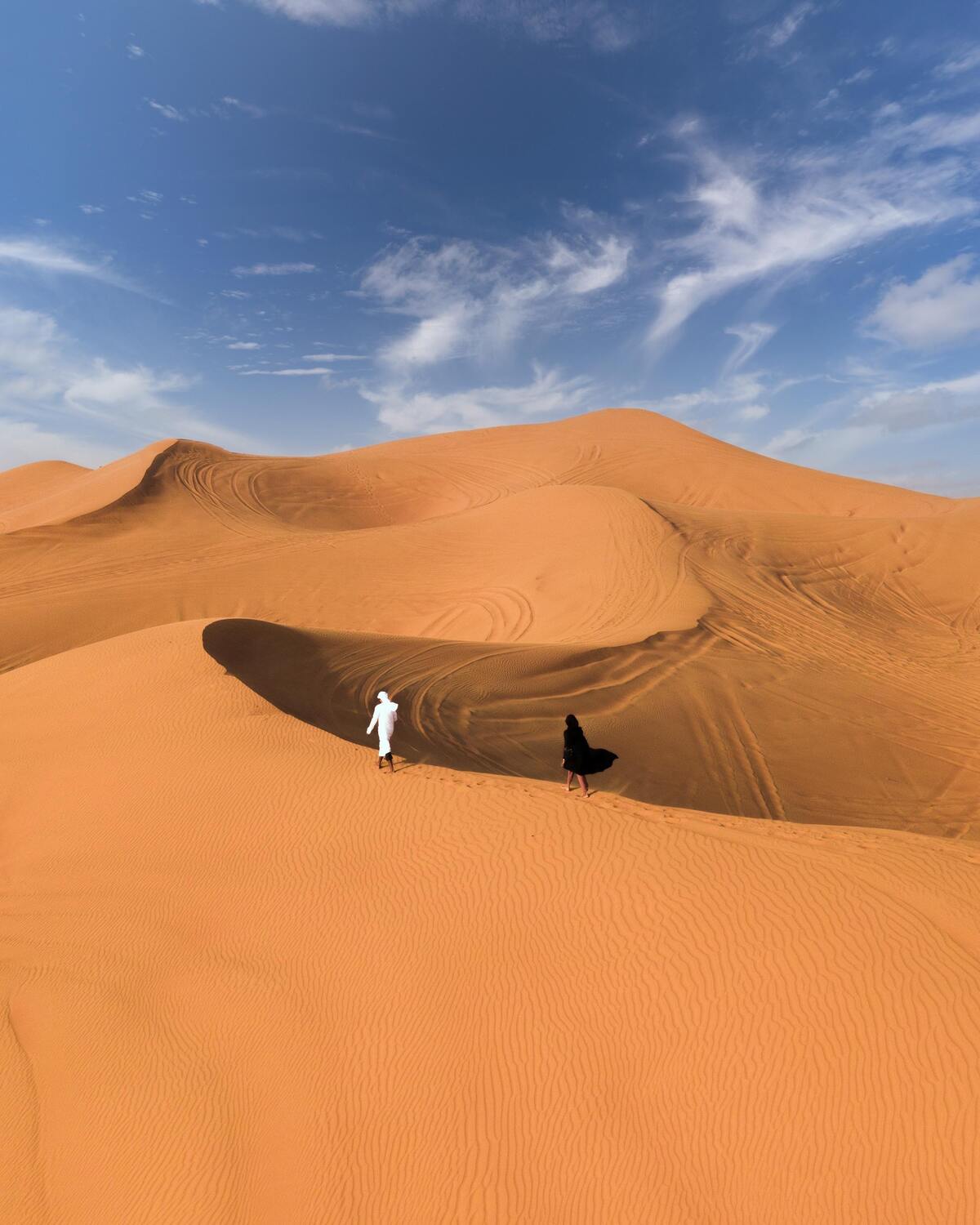 Remember it's all very well and good to seek out advice and inspiration before you go to the city. And there's no point in being a really cool backpacker who never sees the major attractions of a city – that's just silly! Dubai is full of some truly epic sites that live up to the tourist hype.
But it's important that you make your own way through this city – or anywhere you travel.
Dubai also has some suburban areas that are just not worth visiting. There's nothing to see and do, it's literally just where people live.
If you want to truly get off the beaten path, you should look to spend time in the Arabian desert.
Heading out of the city on a day trip is another way you can keep exploring off the beaten path. I think it's the places that you discover on your own as you explore Dubai's streets that will stick with you the most.
FAQs About Backpacking Dubai
Before you come to Dubai, you're likely to have a few burning questions. Luckily, I've got answers!

Our GREATEST Travel Secrets…
Pop your email here & get the original Broke Backpacker Bible for FREE.
Final Thoughts on Backpacking in Dubai
Backpacking Dubai is one of those experiences where you're not sure what to expect, but after all, isn't that the best part about travel?
While it is a spangly city in the desert, there is much to enjoy here. If you look past the elegant exterior, you will uncover a deep history, kind locals and a natural landscape that beckons adventure.
I have just a few pieces of advice to leave you with. If you're visiting the old town, ask people before taking photos of them. People are not displayed in a museum, so make sure to show them the complete respect that they deserve.
Be mindful of your spending, it's a glamourous city and you can get caught up in a lifestyle you're not used to – and it's a lifestyle you have to pay for.
And remember, this isn't your home and you're a guest in Dubai; so be respectful and follow their rules. If you do that, you're in for a fantastic time in Dubai!
---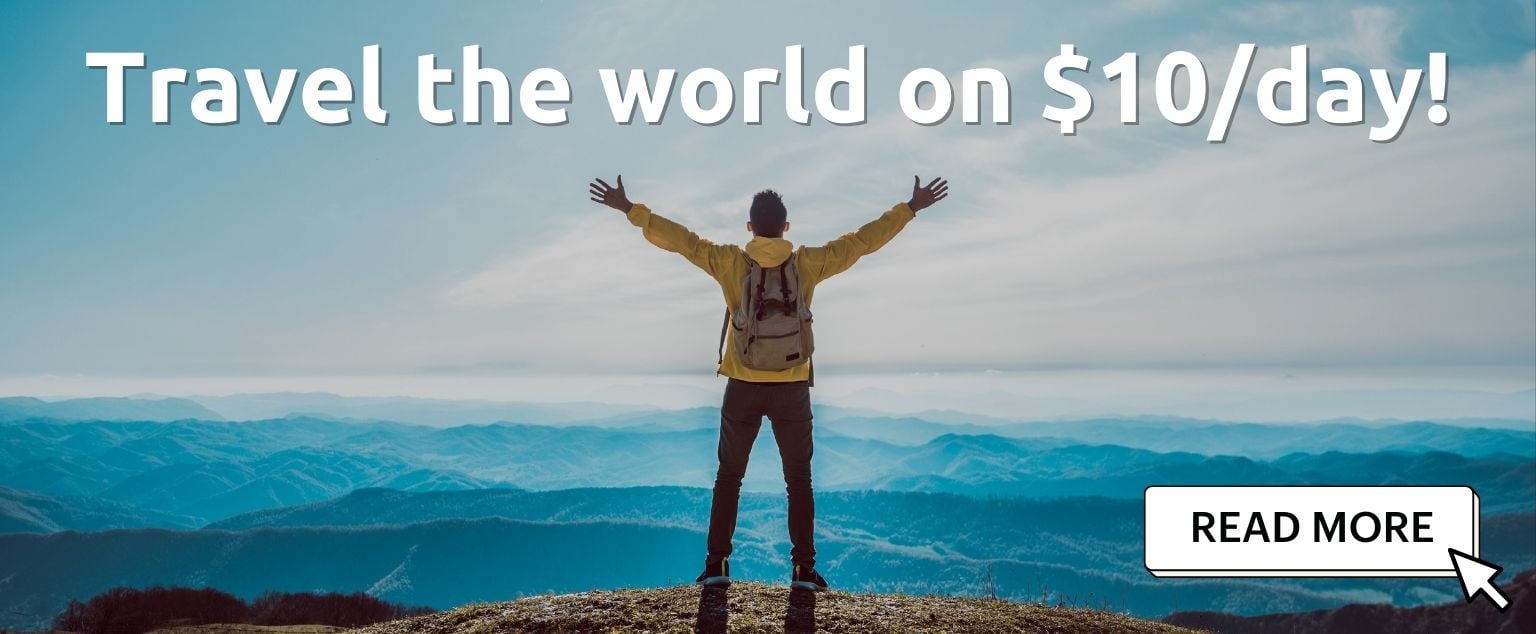 And for transparency's sake, please know that some of the links in our content are affiliate links. That means that if you book your accommodation, buy your gear, or sort your insurance through our link, we earn a small commission (at no extra cost to you). That said, we only link to the gear we trust and never recommend services we don't believe are up to scratch. Again, thank you!
Edited by Louisa Smith – May 2022