While completely off the map 10 years ago, Dubai is slowly emerging as a backpacker destination.
No, it's still not cheap, but it is developing a decent hostel scene, and because of that, Dubai has become a bit more affordable.
I wrote this list of the 10 best hostels in Dubai to give you an idea of where the best places to stay in Dubai are.
I organized the different hostels into different categories, so you can book a hostel that fits your style, saves you money, and gets you exploring this fascinating Middle Eastern city!
So whether you are a solo traveler looking to party or a couple looking for some privacy, this list of the best hostels in Dubai will help you find the hostel that best fits your personal travel-style.
Let's jump into the best hostels in Dubai…
Quick answer: The best hostels in Dubai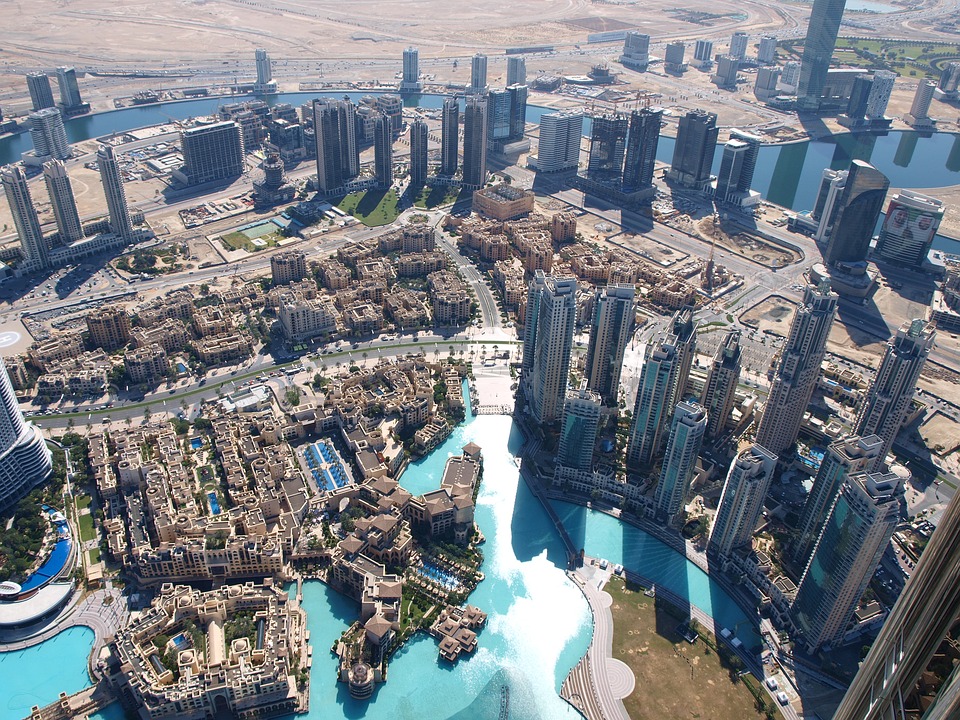 The Best Hostels in Dubai in 2020
Yes, backpacking Dubai is finally possible. What you can't expect is super cheap prices like in South East Asia, but with the right tricks, you can spend quite a while in the UAE on a budget.
Before you start booking your accommodation, find out where you want to stay in Dubai. The different neighbourhoods have quite a bit price range, so you probably don't want to end up in the most glamorous area if you want to keep some money in your account. Once that's clear, we can have a look at Dubai's best hostels.
Overall Best Hostel in Dubai – At The Top
$$
Free Breakfast
Outdoor Swimming Pool
Late Check-Out
Without a doubt At The Top is the overall best hostel in Dubai in 2020. At The Top is the highest backpackers in the world, based on the 66th floor of the Elite Residence Tower! Did we mention the outdoor pool and the crazy amazing views over Dubai Marina?! Ideally placed in the heart of the action once you're back on the ground floor Dubai's incredible array of shops, bars and restaurants are only a few minutes walk away. At The Top is a highly recommended hostel in Dubai as they offer unbeatable service and a cracking free breakfast too!
Best Hostel for Solo Travellers in Dubai – BackPacker 16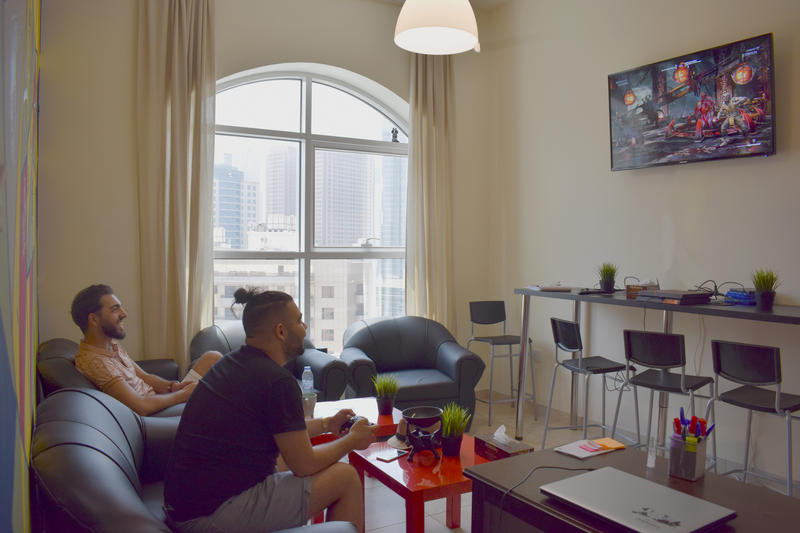 $
Free Breakfast
Self Catering Facilities
Fitness Centre
BackPacker 16 is the best hostel for solo travellers in Dubai for there are so many opportunities to meet and mingle. Head to the fitness centre to find fellow fit fanatics and once you've finished in the gym travellers have access to BackPacker 16's sauna, steam room AND swimming pool! As hostels go, this is probably the coolest hostel in Dubai! As you would expect from the UAE BackPacker 16 offers free super-fast WiFi, perfect for staying connected and stirring up the FOMO with your mates back home. As a top youth hostel in Dubai, BackPacker 16's room rates include a free breakfast.
Best Cheap Hostel in Dubai #1 – BackPacker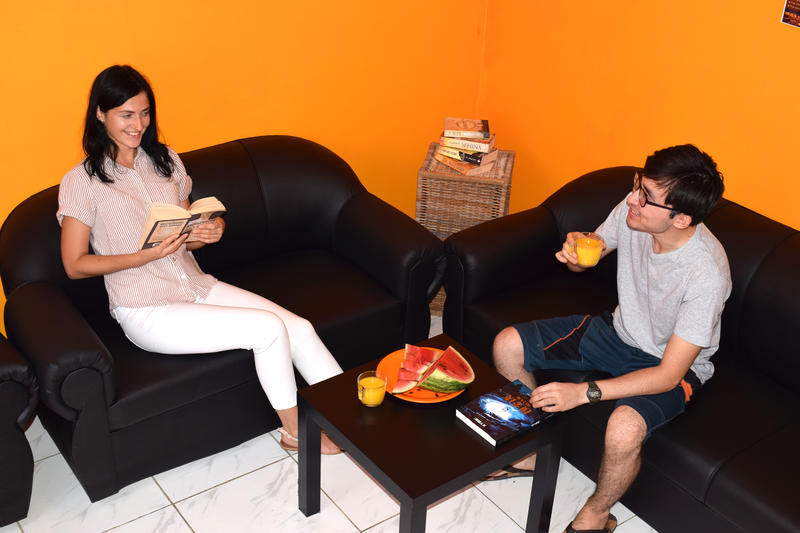 $
Free Breakfast
Self Catering Facilities
Laundry Facilities
BackPacker is hands down the best cheap hostel in Dubai. Offering super comfy beds within a bright and welcoming hostel, BackPacker is a simple but pretty darn perfect youth hostel in Dubai. The Burjuman Metro Station is just a 5-minute walk from BackPacker and from there you can connect seamlessly to the Dubai Marina, the Burj Khalifa, Golden Souk – you'll have all of Dubai's best places on your doorstep (well, almost…). For travellers wanting to experience a more authentic side of Dubai be sure to book a bed at BackPacker as they are based in the heart of historic Dubai.
$
Self Catering Facilities
Laundry Facilities
Outdoor Swimming Pool
One of the best budget hostels in Dubai is Dubai Beach Host overlooking the Marina complete with its own swimming pool and astro-turf terrace. If you're looking for a Dubai backpackers hostel at JBR Beach you can't beat Dubai Beach Host, you can see the sea from your dorm bed! Thankfully there is A/C in all the rooms to help keep you cool in the sweltering Dubai sun. If you're on a budget be sure to make use of the guest kitchen to avoid forking out tonnes of Dirham for a fancy feed.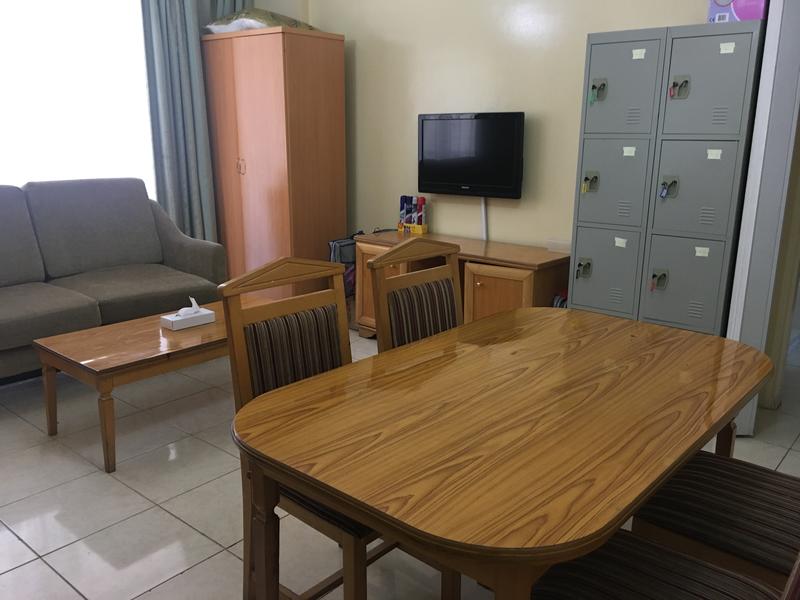 $
Self Catering Facilities
Laundry Facilities
Tours & Travel Desk
Royal Plaza Apartments may not sound like a backpackers but is truly a top budget hostel in Dubai. Simple, clean and just 200m from the nearest Metro Station Royal Plaza Apartments is a dream for a shoestring traveller to Dubai. They do not have mixed dorms, rather two dorms for the guys and one for the girls. There are limited common areas at Royal Plaza but being in the heart of historic Dubai means you're never too far from a traditional tea shop to join in with new found friends and fellow backpackers.
Wondering how big your Dubai Travel Budget should be? The city is known for its over-the-top restaurants, lifestyles, and attractions, but that doesn't mean the city isn't visitable for backpackers. There are plenty of ways to keep money in your bank account while exploring Dubai!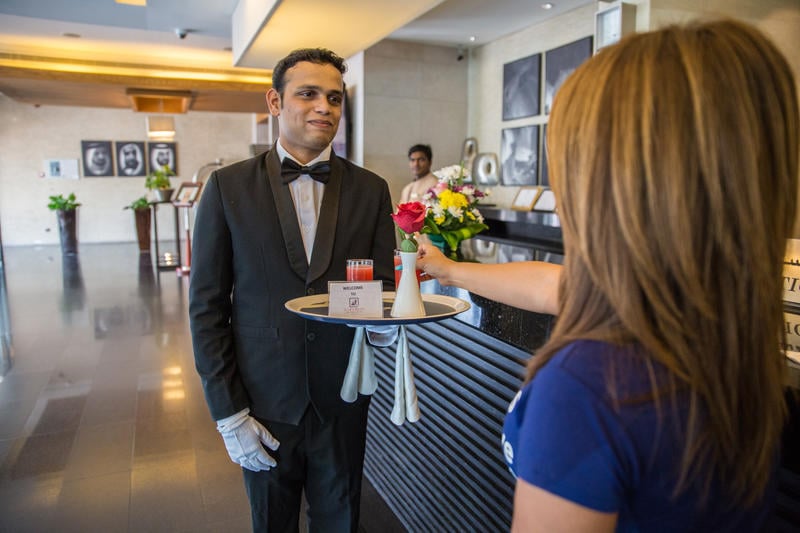 $$
Cafe & Bar Onsite
Fitness Centre
Swimming Pool
Frustratingly none of the hostels in Dubai offer private rooms for backpackers, not at the moment anyway. As such the best hostel for couples in Dubai isn't a hostel at all rather a boutique hotel, Saffron Boutique Hotel to be precise. It's luxurious yet still within a flashpacker's budget. As a highly recommended hostel (sorry, hotel!) Saffron Boutique offers backpackers unlimited use of their fancy fitness centre and gorgeous swimming pool. With their own bar and restaurant on the ground floor, couples have plenty of opportunities to meet their fellow travellers and explore Dubai together.
Best Party Hostel in Dubai – Domme
$$$
Free Breakfast
Free Bicycle Hire
Bar & Music Venue Onsite
There ain't no party like a Domme party, the best party hostel in Dubai! Offering guests free unlimited shisha every night of their stay it's safe to say you get a taste of the Arab Emirates here. Domme is the best hostel in Dubai close to the airport, only an 8-minute walk to the metro station that takes you right to the departures hall. Kick-ass nightclubs like The Irish Village, The Warehouse, Cavalli are all super close to Domme and the staff are always around to help give directions or hail a taxi if you don't fancy walking. Domme also offers a free late check-out…
Best Hostel for Digital Nomads in Dubai – Marina Dream
$$
Free Breakfast
Fitness Centre & Swimming Pool
Self Catering Facilities
The best hostel for digital nomads in Dubai has to be Marina Dream. Right in the heart of the action, offering free super-fast and unlimited WiFi, digital nomads can tip-tap away while dangling their feet in the Marina Dream pool. For digital nomads who like have a sense of 'normality' on the road then Marina Dream is the best hostel in Dubai; they offer free access to their fitness centre and have a great guest kitchen too meaning digital nomads can create a sense of routine while in the Middle East. Train, work, eat…repeat! What about exploring? No worries, after the work is done for the day digital nomads staying at Marina Bay are just 3-minutes to the Metro and 5-minutes from the beach!
$$
Swimming Pool
Fitness Centre
Restaurant Onsite
Abidos Apartments are another of Dubai's flashpacker hostel options. Not officially a top hostel in Dubai, the Abidos Apartments are perfect if you're travelling as a couple or a group of friends. Their luxury apartments are not outside a flashpacker's budget in Dubai and offer complete comfort and relaxation. The beds are super comfy and the A/C keeps you at just the right temperature. The swimming pool and outdoor terrace area gives you a taste of the extravagance in Dubai, why not experience how the other half live during your stay in Dubai? YOLO!
Things DO go missing sometimes…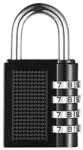 Psst! Heading to a hostel? Don't forget to pack a padlock! It's well worth having one so you can secure your locker and protect your stuff!
More Best Hostels in Dubai
Haven't found the right hostel for you yet? Don't worry, we've got more coming your way!
Have you thought about what you want to see during your trip? The numerous attractions in Dubai make it quite overwhelming to decide spontaneously, so we recommend coming up with a rough Dubai itinerary and save yourself the last-minute stress!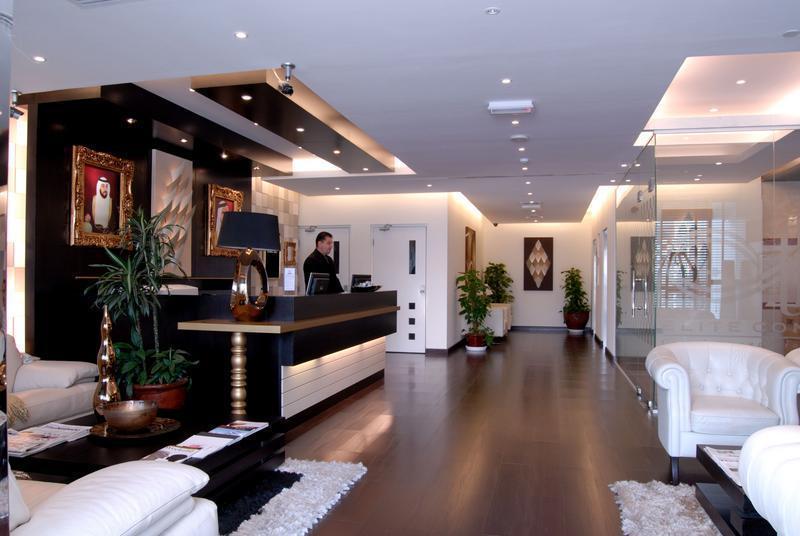 $$$
Self Catering Facilities
Swimming Pool & Fitness Centre
Laundry Facilities
If you're heading to Dubai with your crew and want to stay in a top hostel in Dubai but equally want a bit of space for yourselves then Fortune Classic Apartments may be just the ticket. With apartments housing up to four people a night you can create your own Dubai backpackers hostel vibe in your own luxury apartment, for a super reasonable cost. Fortune Classic Apartments offer travellers a taste of the highlife with access to their huge swimming pool and fitness suite. Although each apartment has its own kitchen, with countless restaurants on the same street why would you want to cook?!
The Best Travel Backpack?!
Pssssst! Not picked the perfect travel backpack yet? The Broke Backpacker team has tried out over thirty backpacks this year! Our favourite carry on backpack is the Nomatic Travel Bag.
Read our full review!
What to Pack for your Dubai Hostel
Pants, socks, underwear… Here are some other items you might not have thought to pack for Dubai.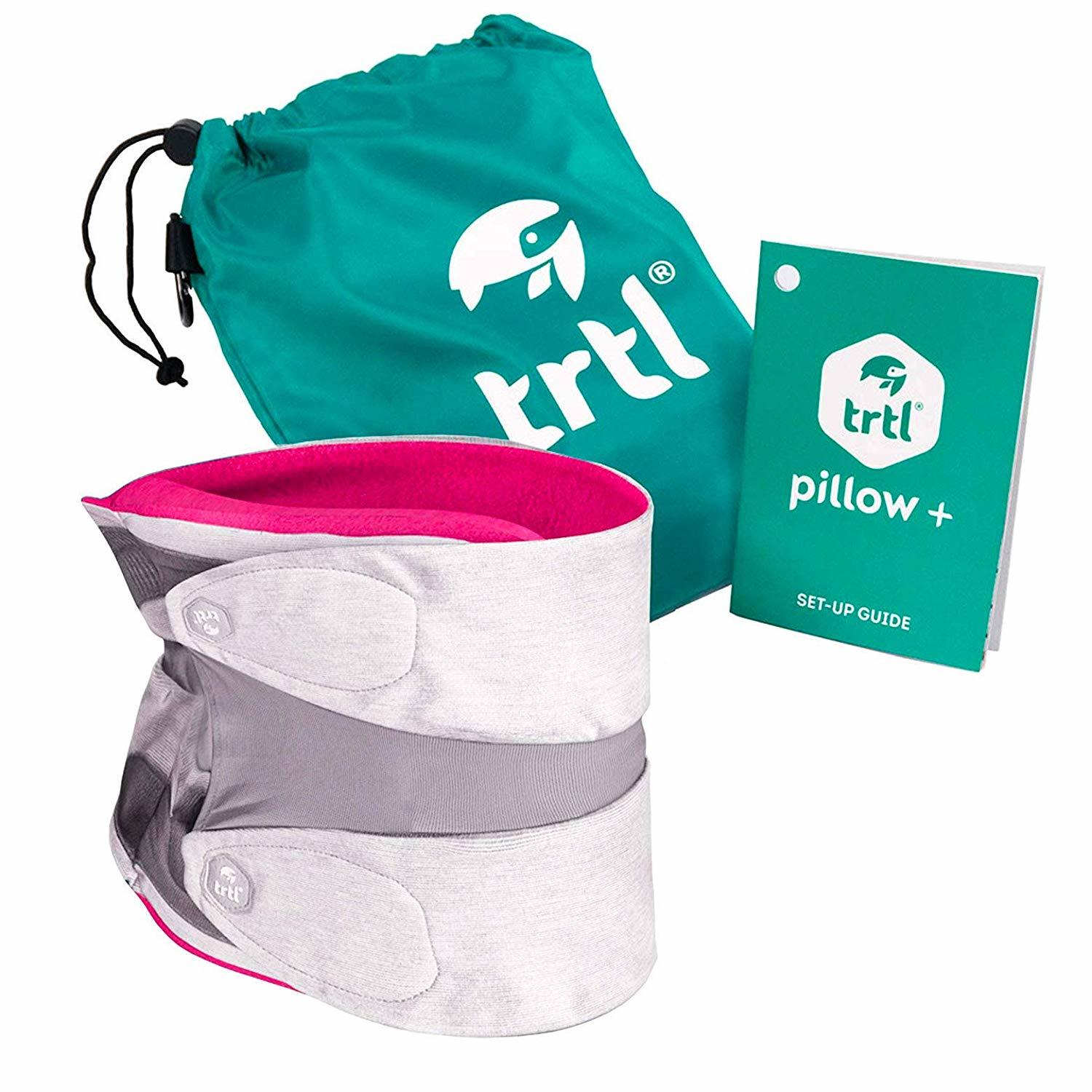 1. TRTL Travel Pillow: Nothing is worse than a sleep-deprived and grumpy backpacker. Do yourself a favour and get some decent rest with this comfortable TRTL travel pillow. The ergonomic design (fancy!) makes it possible to sleep upright, which can be a real struggle with normal neck pillows. Having this cool pillow makes long bus rides or flights way more enjoyable – and who knows, maybe you'll even be looking forward to it next time. If so, leave those guys a good review.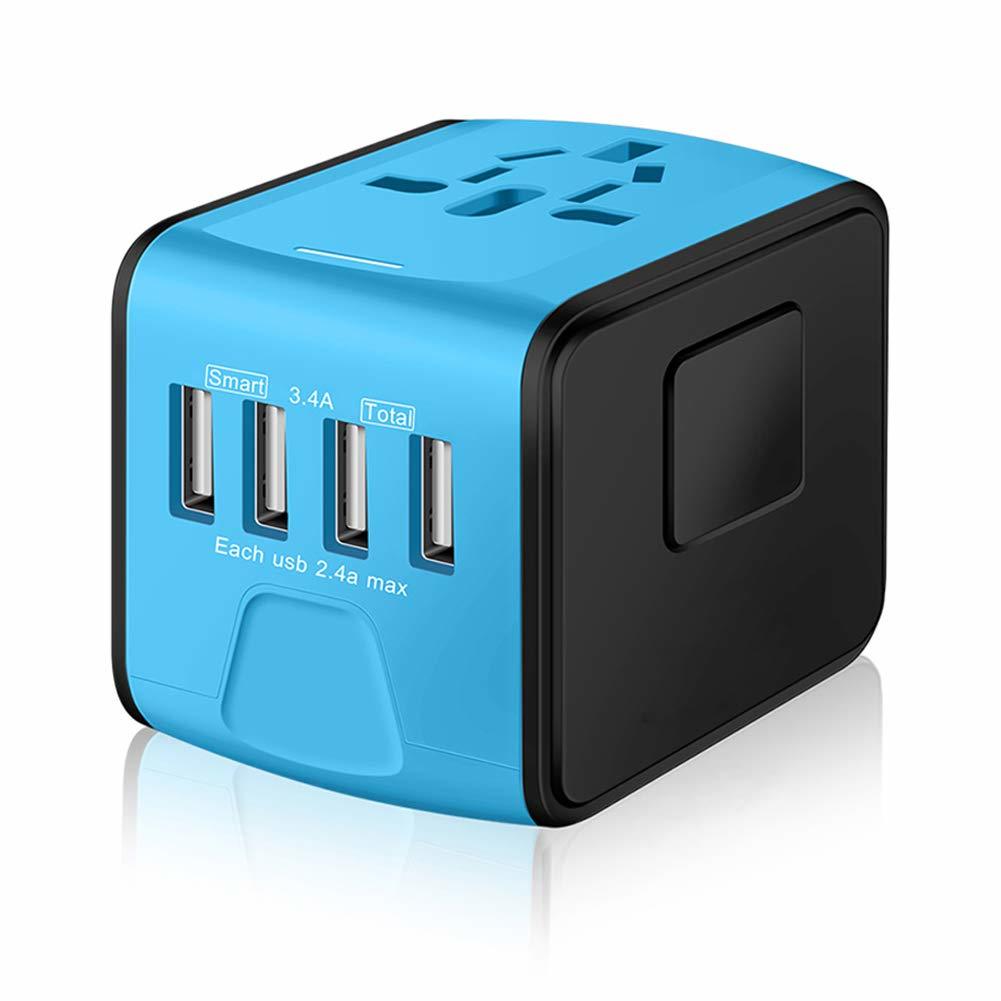 2. Universal Travel Adapter: This universal travel adapter is the best we've found. Covering over 150 countries, you'll always have the right plug charge your phone. You can also charge up to 5 devices simultaneously with the multiple USB ports.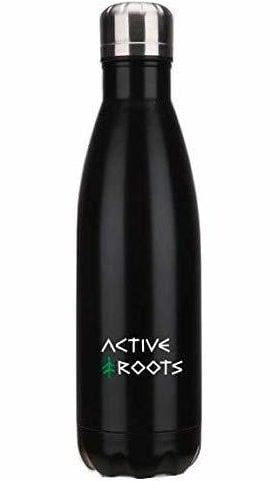 3. Active Roots Water Bottle: Hostels are increasingly meeting backpackers' demands for potable (drinkable) water. Now is better than ever to start traveling with a reusable water bottle! Aside from cutting down single-use plastic, The Active Roots stainless steel water bottle will also keep your favorite beverage hot or cold all day long and it's sized perfectly to fit an entire bottle of wine. 'Nuff said.
4. Power Bank: Probably one of the most important travel accessories – a decent power bank. Charging your phone up to 5 times in a row, the Anker Power Bank is a true lifesaver on long adventures or bus rides. Slick looking, handy and not too big, it easily fits in even the smallest travel bag or your pocket. Charge 2 devices at the same time with the double USB port.
5. Active Roots Toiletry Bag: The Active Roots Toiletry bag keeps all of your bathroom essential items organized instead of flowing around your backpack. Having everything handy and accessible in one water-resistant bag is a bathroom lifesaver. This toiletry bag also helps from being that embarrassed person walking back to the dorm room, in a towel, to grab forgotten shampoo.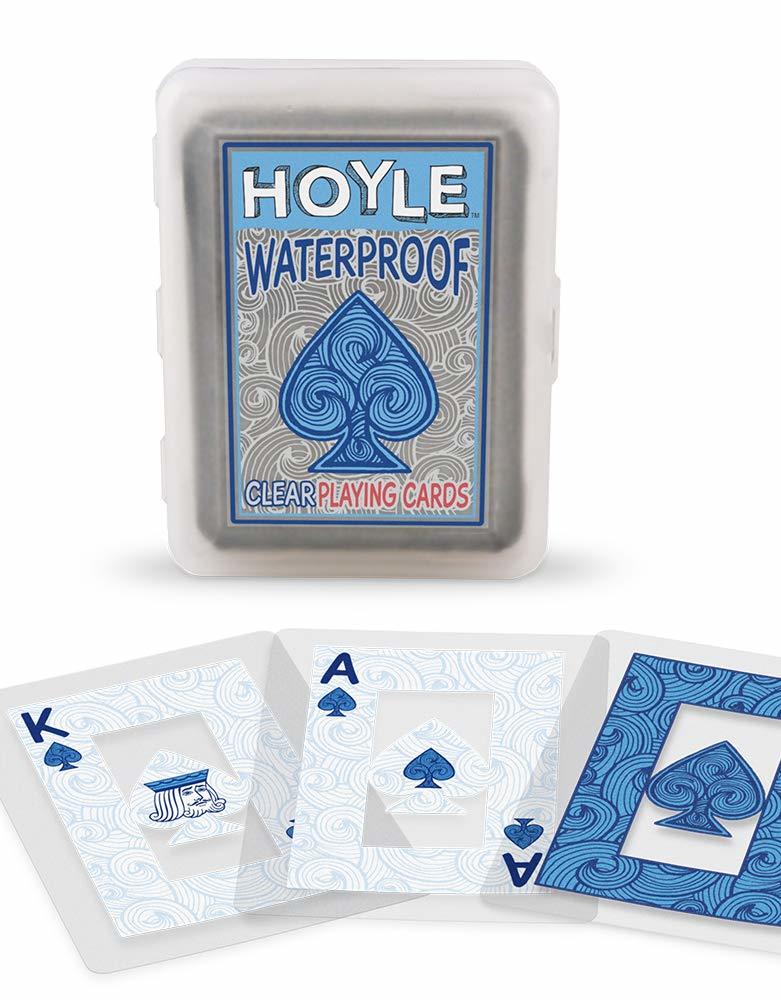 6. Playing Cards: These waterproof cards are essential kit for every backpacker. Play by the pool, beach or at your hostel after a long day with travel buds, without your cards breaking or getting soaked. And once you pull out those cards, the chance that you'll be the hero of the night is pretty high (no promises though).
Why you should travel to Dubai
Like I said, the hostel scene is still developing in Dubai, but we aren't complaining! Better to have something than nothing, and the freebies help even out the price a bit.
Hopefully this list of the 10 best hostels in Dubai helps you figure out which hostel in Dubai suits your travel-needs, so you can quickly book your hostel and focus on things like skiing in indoor malls and flying in drone-taxis.
Travel Safety Tips for Dubai
Don't forget to sort your travel insurance before heading to Dubai! Dubai is quite safe if you stick to the rules, but being prepared for the worst case is a no brainer. We've put together a roundup of the best travel insurance for backpackers – check it out here, or if you're low on time, get a quote from World Nomads, our favorite travel insurance provider.
Getting an estimate from World Nomads is simple – just click the button or image below, fill out the necessary info, and you're on your way!

Over to you
By now I hope our epic guide to the best hostels in Dubai has helped you choose the perfect hostel for your adventure!
If you think we've missed anything or have any further thoughts, hit us up in the comments!
Yay for transparency! Some of the links in this post are affiliate links. This means that if you book your accommodation through the site, The Broke Backpacker will earn a small commission at no extra cost to you. Your support helps keep the site going.