Planning a trip to Dubai? You're probably busy getting packed and making sure you've got everything – sun cream, currency, passport. It's common at this stage to overlook one important thing – a local SIM card.
Few things are more frustrating than slow mobile connectivity or getting smacked with a crazy hefty bill bloated with roaming charges. Failing to get a local SIM can have a serious impact on your travels. Luckily, we've got the details covered on getting a SIM card for Dubai.
We'll look at the best providers of SIM cards in Dubai, prices and coverage, as well as some other important considerations.
OneSim e-Sim World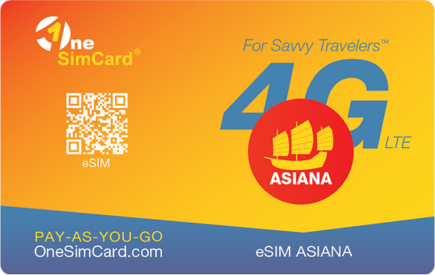 OneSim e-Sim World
OneSim e-Sim World
OneSim Universal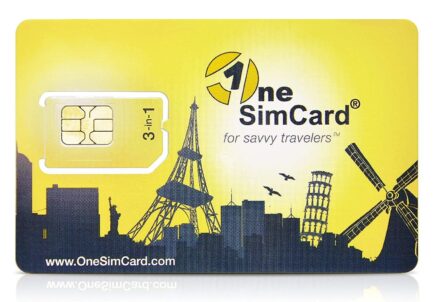 OneSim Universal
OneSim Universal
AIS SIM2FLY 4GB
AIS SIM2FLY 4GB
AIS SIM2FLY 4GB
GigSky 4G
Why Buy a SIM Card for Dubai?
Our lives have become heavily dependent on being connected at all times and if you are staying in Dubai, its no different. Our mobile phones have now become an invaluable tool, particularly when travelling.
Sure, your native provider will assure you that you'll remain connected on your travels, but chances are you'll be quietly racking up roaming charges all the while, only to come home to a staggering bill.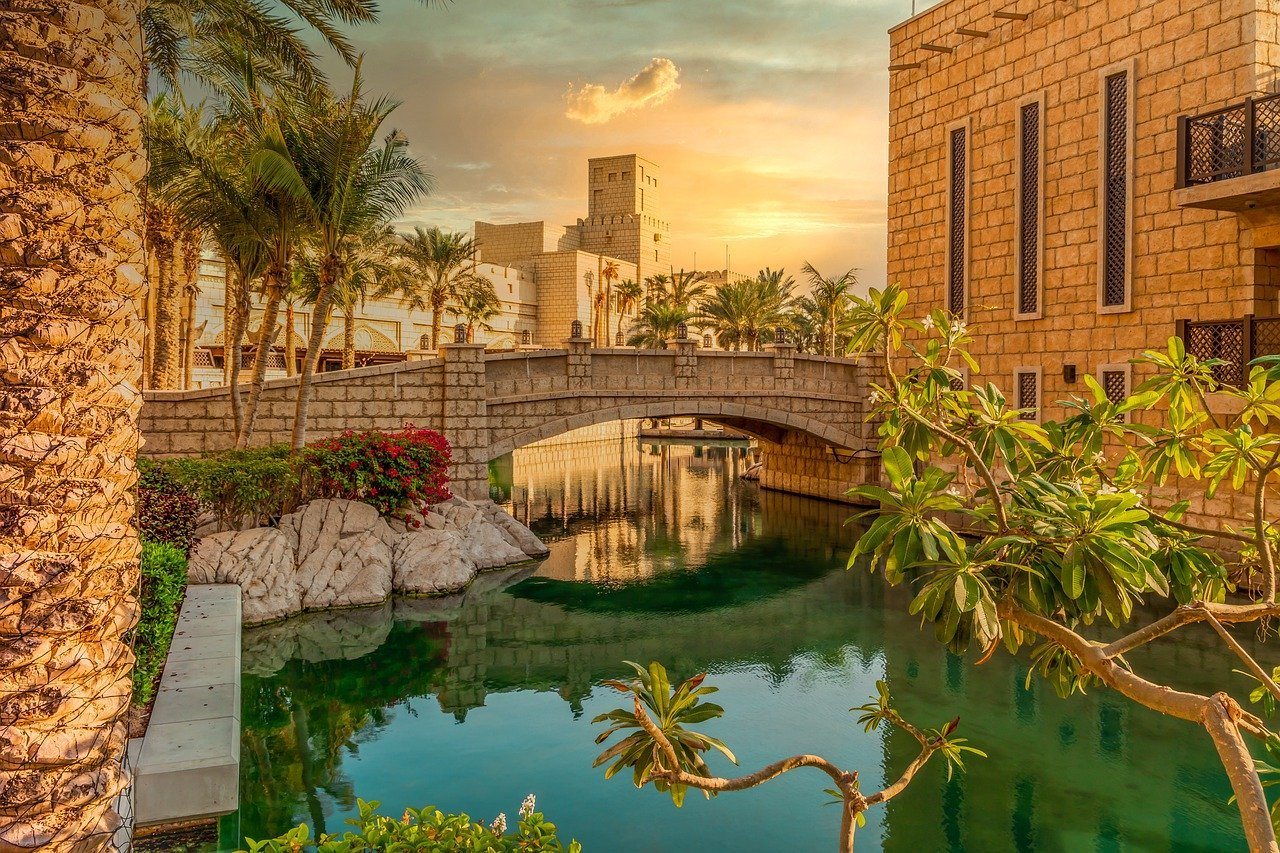 There's also an increased risk that a non-local SIM will stop working. One minute you're happily navigating the top attractions in Dubai and then just as suddenly – poof – no coverage. Now you're stranded. And frustrated. In the desert heat.

Unlock Our GREATEST Travel Secrets!
Sign up for our newsletter and get the best travel tips delivered right to your inbox.
Buying a SIM Card for Dubai – Things to Consider
Choosing a sim card for Dubai is a very personal process. What works for one person won't necessarily work for someone else. Here are the most important things to consider:
Price
The factor that influences most decisions. Especially when you're trying to keep your spending money for meals out, sightseeing or shopping.
While there's fast, reliable Wi-Fi pretty much everywhere in the city, heading out for some sightseeing, hailing a cab in the street, or hitting the beach will require a mobile connection.
There are only two local providers in Dubai – Du and Etisalat – so there's less competition and higher prices. In fact, Dubai is one of the most expensive countries for prepaid SIMs. But you already knew Dubai was expensive I presume.
Data
Before heading off on your travels, spend some time understanding your average data usage. Then add a little extra because you'll definitely use more on vacation. That way, when you purchase data for your SIM card in Dubai, you'll know how much to aim for instead of paying for costly top-ups.
Be aware that when purchasing packages from Etisalat that their data and voice packages are only valid for 7 days and not a month like other providers.
Coverage
Of the two local providers, Etisalat has the more robust network in Dubai, but if you're only staying in and around Dubai, it won't make too much difference which provider you choose. If you're heading off the beaten track, then Etisalat is best. If you plan on going into the desert as part of your Dubai itinerary, you may have network and coverage issues.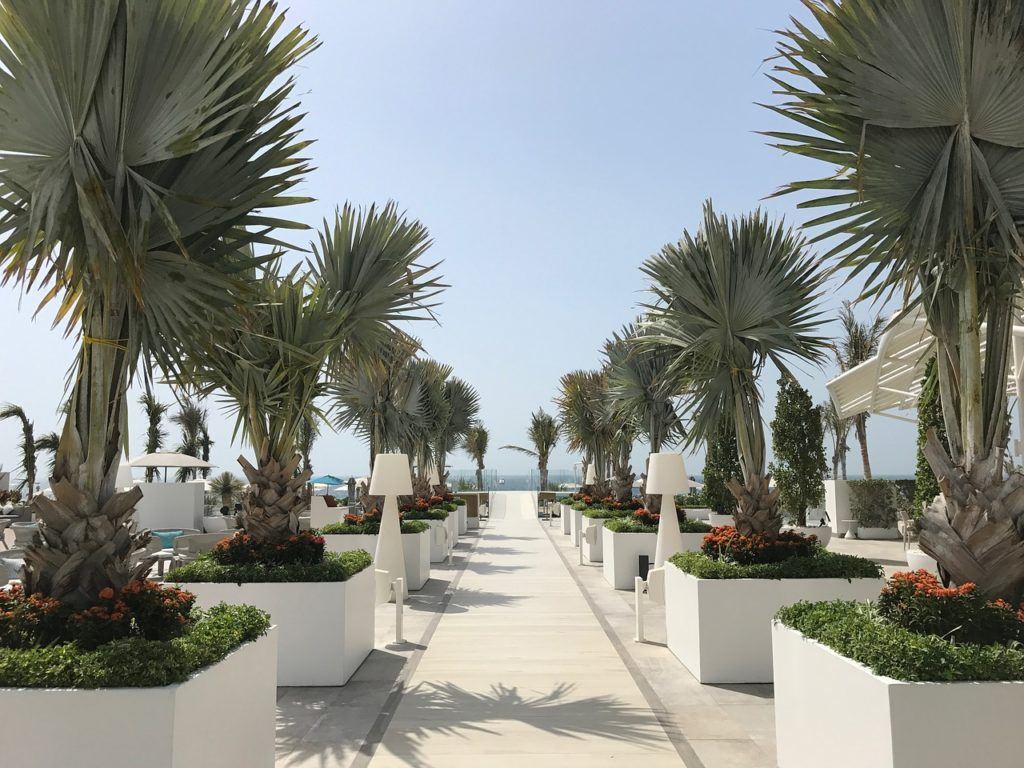 Bureaucracy
Getting a prepaid SIM for Dubai is pretty easy and uncomplicated. You will need a passport when you register your new SIM card, so don't forget to take this with you.
Expiration
Make sure to check the validity period of your travel SIM in Dubai. Most SIM cards expire after 28 days and can't be extended past that. If you're visiting for longer, you may want to consider an option that caters to this.
In addition to the validity of the SIM card, be aware that Etisalat data and voice packages are valid for 7 days not a month like other providers.
The Future of the SIM Card is HERE!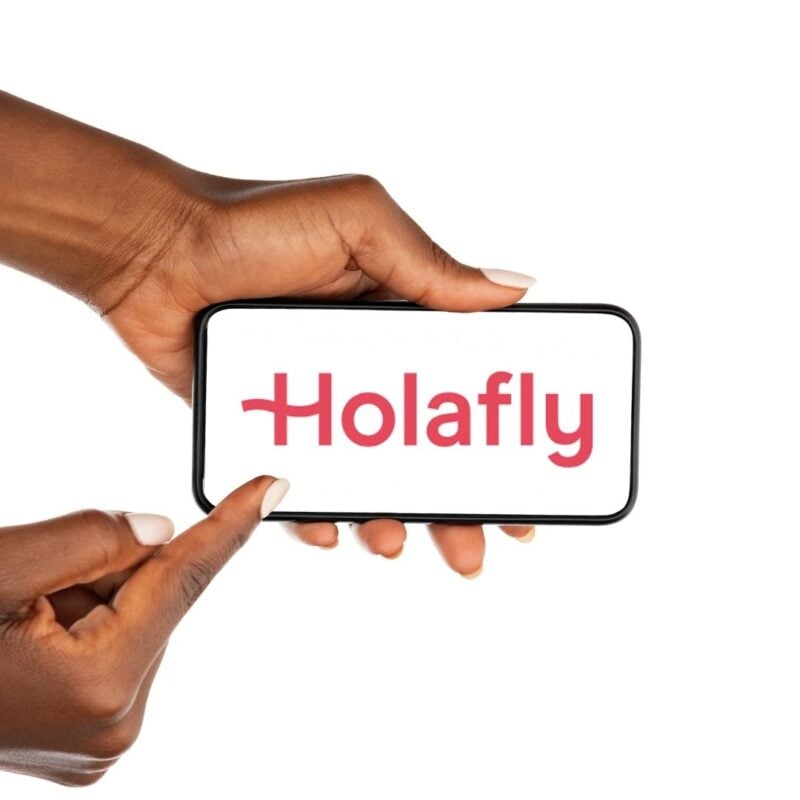 A new country, a new contract, a new piece of plastic – booooring. Instead, buy an eSIM!
An eSIM works just like an app: you buy it, you download it, and BOOM! You're connected. It's just that easy.
Is your phone eSIM ready? Read about how e-Sims work or click below to see one of the top eSIM providers on the market and ditch the plastic.
Grab an eSIM!
Where to Buy a Sim Card for Dubai
When visiting Dubai, you can purchase a SIM card at the airport in almost every terminal, in duty-free shops, and in the city at most malls. It's a very practical city and you will not have any trouble finding one.
In the airport
Great news! You can get a free Dubai SIM card at the airport. The downside? It only has a small amount of data loaded and very little talk time and you'll need to top up almost immediately.
Prices for SIM cards in Dubai and prepaid packages don't differ much between the airport and retail stores in the city. But the benefit of purchasing in the airport is that there are far more package options for tourists.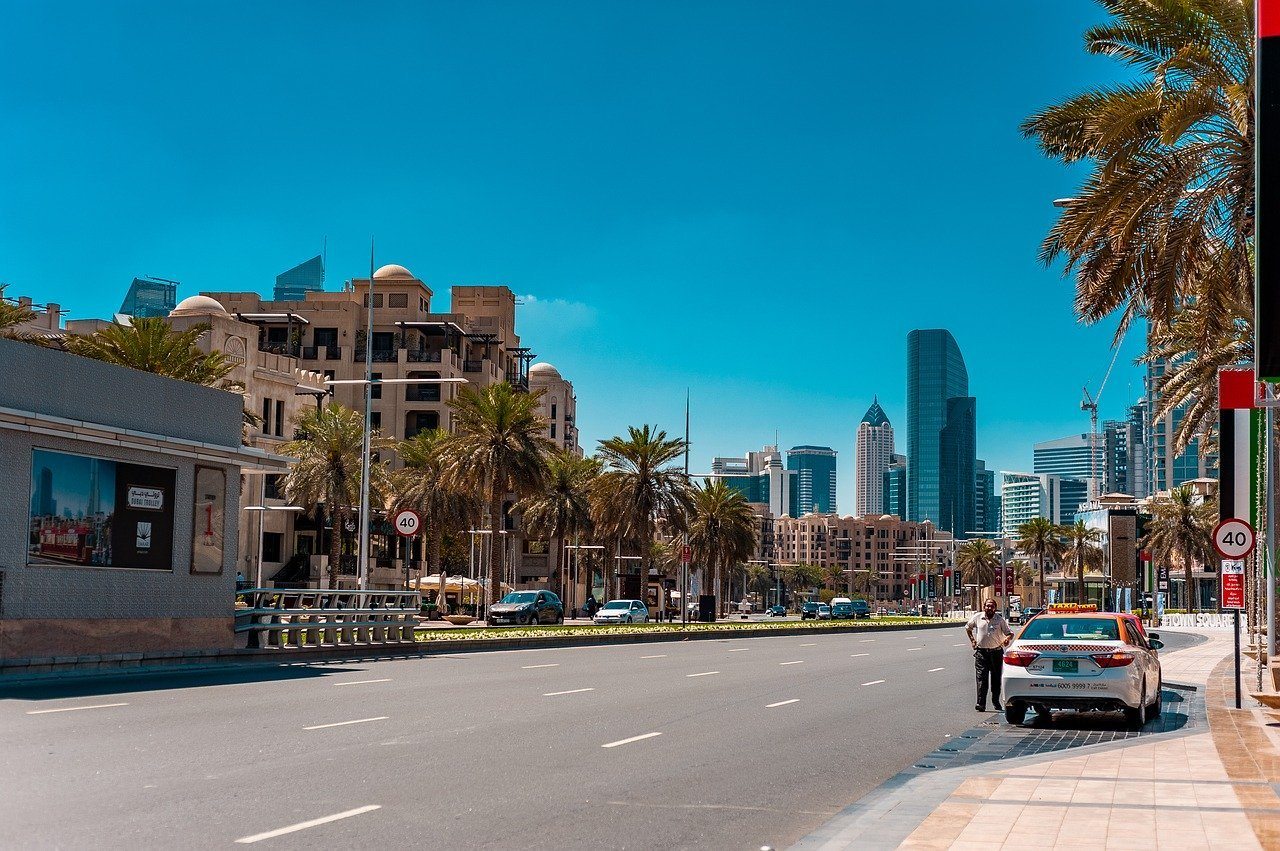 At a store
As we mentioned, there's no financial incentive to buying in a store or at the airport. It's mostly down to the variety of packages on offer. Retail stores don't thrive on tourist business, so they will have very limited plans to offer.
Online
Online retailers, like Amazon, offer various tourist SIM solutions for Dubai from international SIM providers. The benefits of purchasing a prepaid SIM online before you travel is that you have the benefit of being able to carefully research and evaluate your options in your own time. Just make sure you factor in enough time for delivery before your departure date.
Best Sim Card Providers in Dubai
There are two main local providers in Dubai – Du and Etisalat. As a result, there's historically been very little competition to drive down prices. Virgin Mobile has shaken things up a little with their recent entry onto the scene, causing the local providers to adjust their prices to remain competitive.
OneSim are a Boston-based sim provider who have been specialising in traveler-friendly international sim packages for some time now. Whilst they don't offer a specialised Greece sim card, they do have a different array of International Sim Cards that will work in many different countries including Dubai.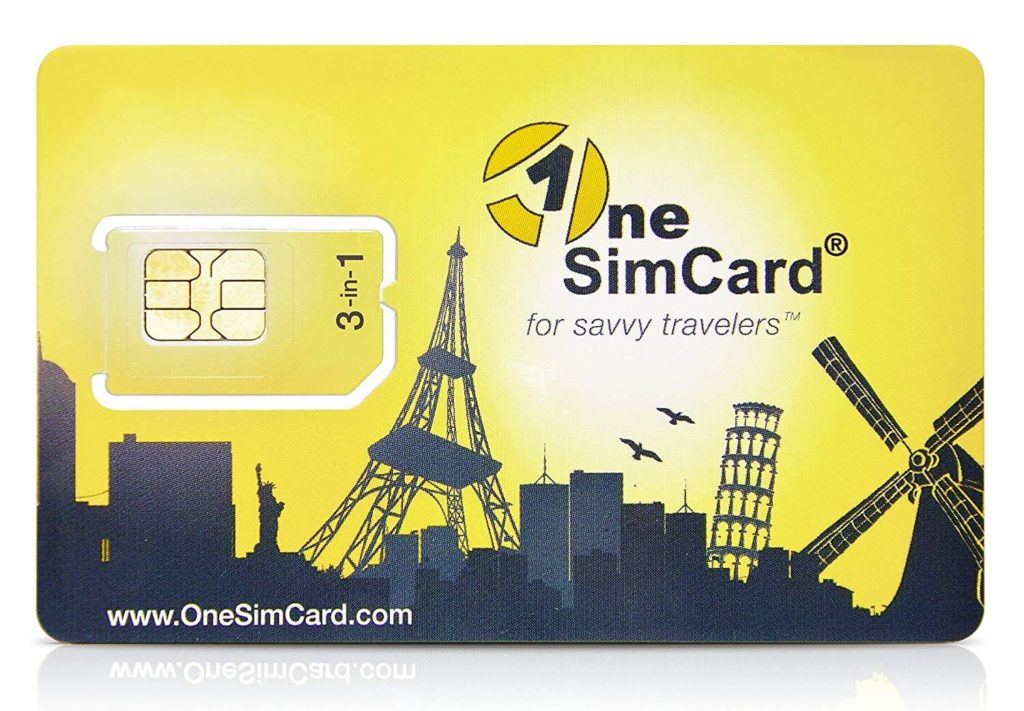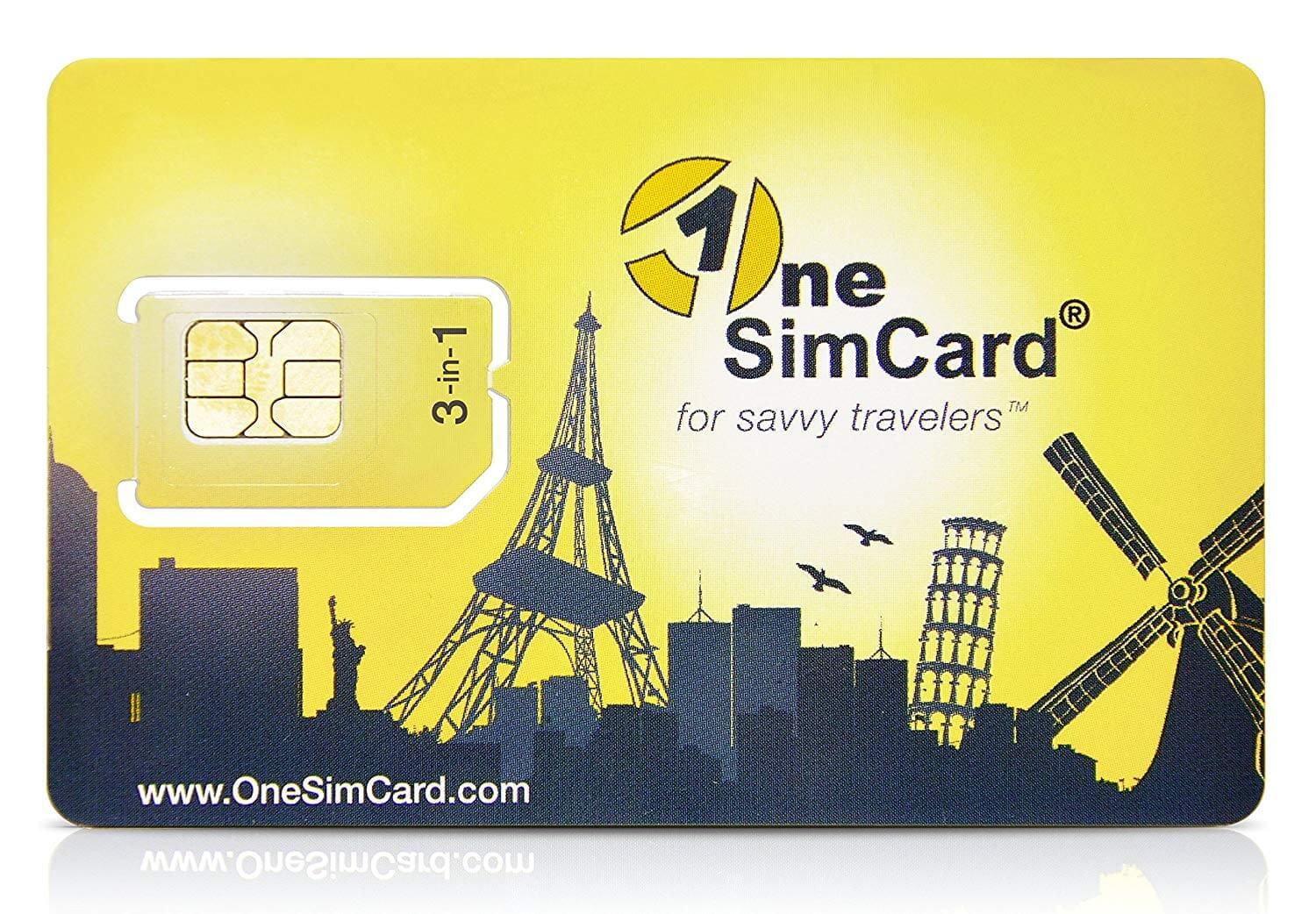 This is a great option for regular travelers who visit a number of different countries or simply make repeat visits to the same country.
If your phone is e-Sim compatible, then check out the OneSimCard eSim World package. That way, you can find out more about e-sims and how they work.
OneSimCard eSIM World
Offers coverage in 150+ countries with free incoming calls received on an EU number in most of them.
Sim + Data Packages from $13.00.
No expiration date.
If your phone is NOT e-Sim card ready, then stick with plastic and check out their Europe & More Package which will work all across Europe.
OneSim Universal
Offers coverage in Greece + European countries.
Sim + Data Packages from $29.99.
No expiration date.
Are you considering an eSim but want more options? Check out the Spanish based HolaFly which offers great deals not only in their home country but in over 100 other nations too.
While Du is second in contention for the widest network outside of Dubai, if you're staying in and around the city limits, then Du is highly recommended. Du offers a great network and great value for money for tourists.
Free SIM card with three package options
The smallest package at $14: 2GB and 30 minutes national and international prepaid calls
Expires after 28 days
If you're heading off the beaten path outside of Dubai, Etisalat is a good option as their network is slightly wider than DU. That said, be aware that their data and voice packages are only valid for seven days. Don't get caught out buying in bulk thinking you're saving and then having your package expire before you've used it all.
$15 ex VAT but usually there are free offers
Cheapest package at $7: 750MB and 40 minutes valid for 7 days
Lifetime validity if you keep recharging, or 12 months
Virgin Mobile Dubai uses the DU network and offers a great option for tourists requiring high volume packages. The validity of packages varies so make sure you check.
$41
21GB and 30 minutes + 20 international minutes valid for 7 days
Expires after 28 days
What is The Best Sim Card in Dubai for Tourists?
Best Sim Card in Dubai

| Package | Price (basic sim) | Top Ups Allowed? | Expiration |
| --- | --- | --- | --- |
| OneSim e-Sim World | $13 | Y | NA |
| OneSim Universal | $29.99 | Y | NA |
| Du | $14 | | 28 days |
| Etisalat | $15 | | 12 months |
| Virgin Mobile | $41 | | 28 days |
Final Thoughts on Getting a SIM Card for Dubai
Dubai is a vibrant, world-class destination bursting with incredible things to see and do. Whether you're planning desert adventures, hanging out at glamorous beach resorts, soaking up the pulsing nightlife, or enjoying incredible shopping, be sure to choose a SIM card for Dubai that won't let you down.
Want another kind of sim card? Check out the revolutionary new Nomad e-sim, an app-based sim card covering over 100 countries that can be organised before you leave home!
Was this article helpful? We love to hear from you, so please share your experiences with us in the comments below.
---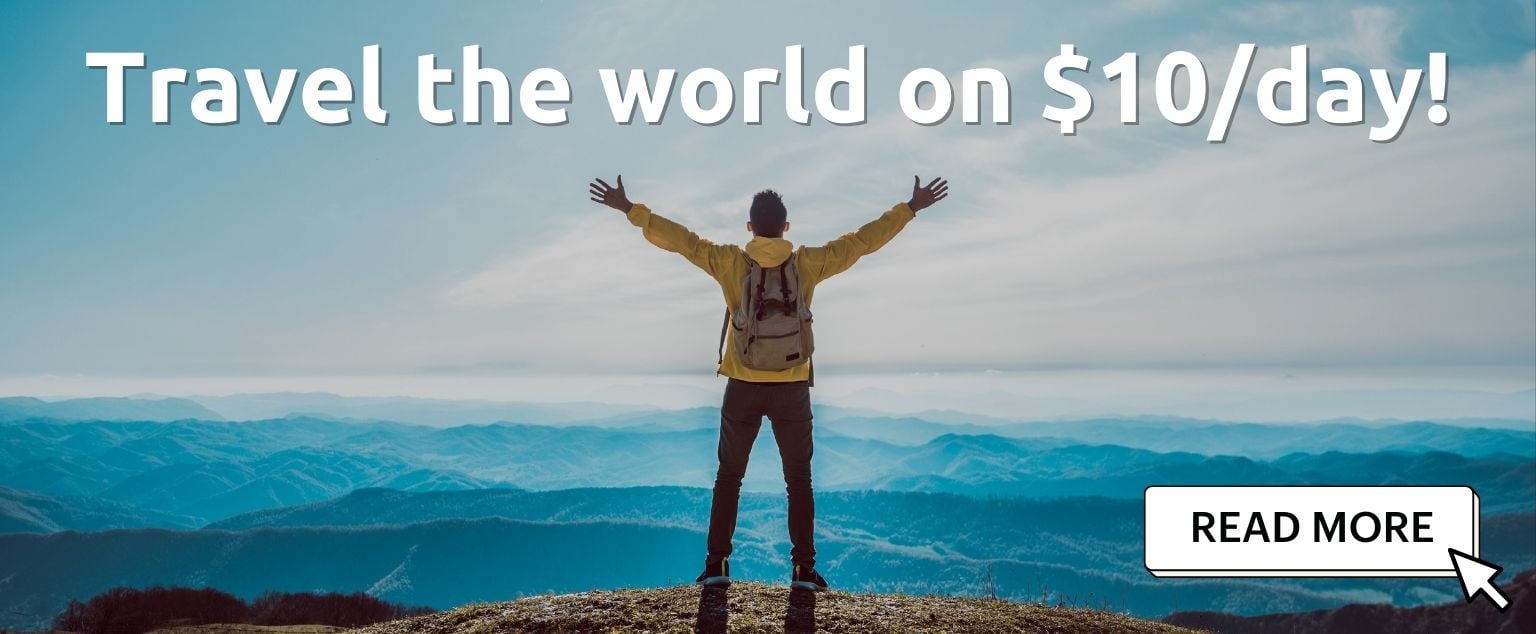 And for transparency's sake, please know that some of the links in our content are affiliate links. That means that if you book your accommodation, buy your gear, or sort your insurance through our link, we earn a small commission (at no extra cost to you). That said, we only link to the gear we trust and never recommend services we don't believe are up to scratch. Again, thank you!