Dubai is an extremely livable city in the United Arab Emirates where a qualified, experienced teacher can take their profession global. While you're teaching in Dubai, you can soak up a sunny ex-pat lifestyle in the jewel of the Middle East. If you're thinking you want a more luxurious lifestyle, well you're going to get it.
In most instances, ESL teachers get a free apartment thrown in with the job contract. So you can spend those tax-free earnings on experiencing the glossy city and jet off to nearby destinations for your holidays. The Emirati are a hospitable bunch and take excellent care of their imported foreign teachers. Sounding good so far?
Now for the silver lining. Teaching English in Dubai is highly competitive, and the process is vigorous. It will take strategic planning and resilience to score yourself a teaching job in Dubai. But, once you get it, you'll be contracted to at least one year with the opportunity to extend if you want to.
In this guide, I've put together everything you need to know about teaching in Dubai so you can understand exactly what to expect from the process and to help you prepare.
Ready to teach English in Dubai? Let's make it happen.

Unlock Our GREATEST Travel Secrets!
Sign up for our newsletter and get the best travel tips delivered right to your inbox.
Why Teach English in Dubai?
The real question here is, why not teach in Dubai?
Now, it's no place for slackers – you'll work hard – but your teaching job in Dubai is studded with all kinds of benefits. You're not confined to teaching just English in Dubai either. If you have a teaching background in another subject, you can pursue other teaching positions too. Just follow the same principles in this guide.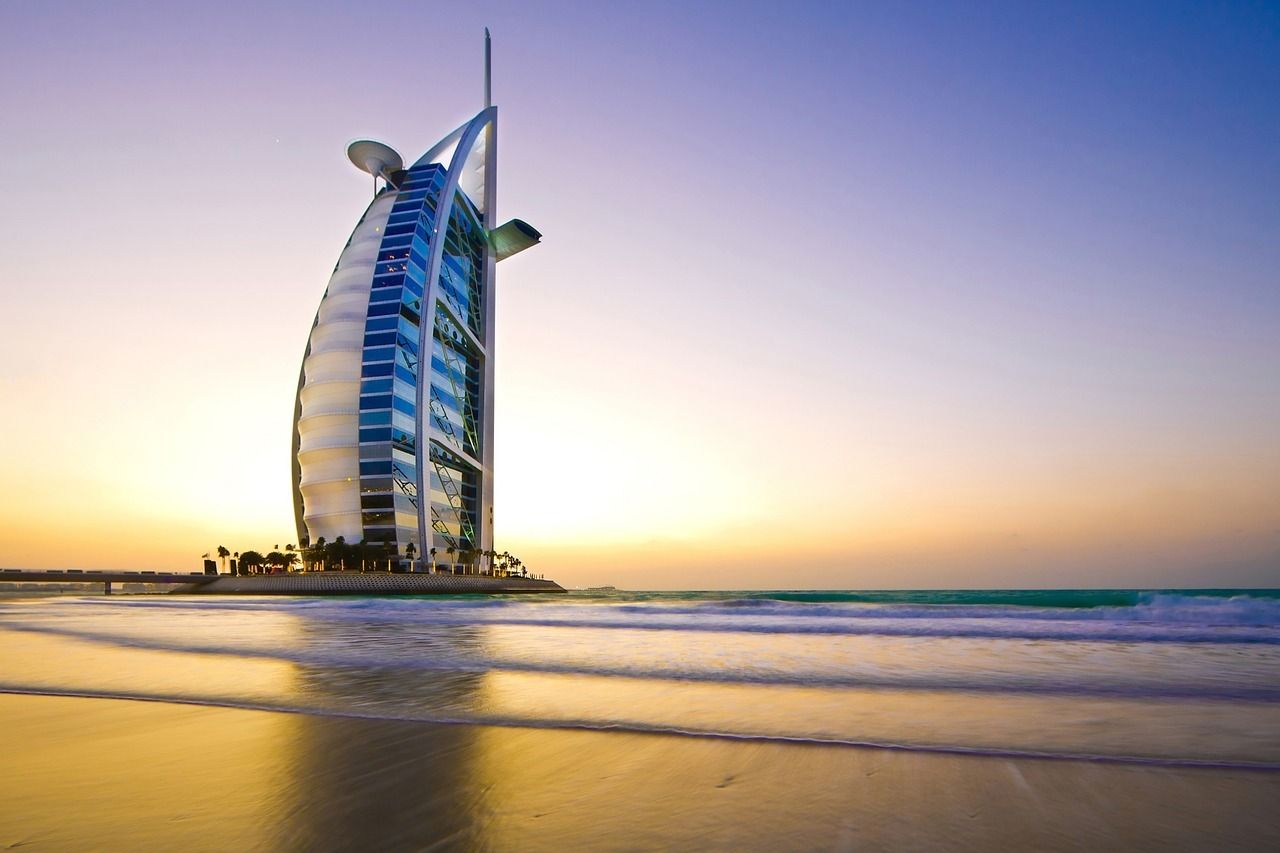 Pros | Why you NEED to Teach in Dubai
Quality lifestyle: If you're all about your home comforts and don't want to deny yourself any luxuries, Dubai will be right up your alley. Dubai is one of the richest cities in the world, and because of this, there are many luxurious activities you can enjoy.
Cultural encounters: Beneath the swanky malls and skyscrapers, Dubai has maintained its Arabian roots. Living in the city as an ex-pat is a unique cultural experience, and the Emirati will make you feel right at home. There are some customs that women will need to pay attention to, but they do not add any inconveniences day to day life. More on that later.
Career progression: Teaching English in Dubai for a year or two is going to make your CV shine. It will help open the doors to future jobs teaching abroad.
Salary: A teacher in Dubai can expect to earn at least $2,000 (7,300 AED) per month, but often much more. Did we mention that it's tax-free? Kah-ching! If you have some debts to pay off or you want to save for the future, this could be your way to bank that much needed cash.
Free accommodation and other perks: Many schools and institutions in Dubai provide their foreign teachers with free, furnished housing. Usually, they cover your flight to Dubai too. If you're really lucky, they pay for a return flight home for the school holidays.
Variety of students: English teachers are in hot demand in Dubai. Teaching jobs vary from teaching little nippers to adult students and business professionals. It's a good option if you want to teach a specific age group.
Travel opportunities: Dubai International is one of the biggest transit hubs in the world, and so it connects you to other Middle Eastern destinations, as well as Europe and Asia. Awesome for weekends and school holidays! Check out all the attractions in our travel guide.
Cons | What to Consider Before Teaching in Dubai
Strict requirements: To teach English in Dubai, you will need to tick a fair few boxes. At the very least, you'll need a bachelor's degree and a TEFL certificate. Many schools prefer teachers to have a master's degree and a teaching license from the UK or US. Most require teaching experience. Native English speakers are preferred over non-natives. But don't be put off if you don't tick every box; some candidates do manage to find work teaching in Dubai if they have a degree, a TEFL certification, and perseverance.
Hiring process: Gaining employment in Dubai isn't for casual backpackers. The process must be done in advance and will take at least two months (and up to five) to complete. The great thing is that your new employer handles a lot of the paperwork.
Competitive market: With all those perks listed above, don't be surprised by how popular teaching English in Dubai is! You'll need to work hard before you get into the classroom, and be prepared to prove your worth. If you're new to teaching and haven't got all these qualifications or any experience teaching abroad, you might want to consider teaching in Vietnam or Cambodia where the market it easier first. Having experience is going to be your number one asset if you don't meet all the requirements.
Medical examination: Aspiring teachers will be subjected to a full medical exam (including an HIV test?!) in order to get your residence card (required for all teachers). This is a requirement is not just for foreign teachers in the United Arab Emirates, it's standard practice in the Middle East. You need to do the same when applying to teach English in Qatar.
Living expenses: Say your employer do not cover your accommodation costs and you're not offered the top salary. You might only break even each month or need to live further out of the city. Do you remember I said Dubai is one of the richest cities in the world? Well, luxury comes with a price. If housing isn't provided, give some thought to whether you can support yourself comfortably before accepting any teaching positions in Dubai without expenses.
Non-inclusive employment: You may be expected to tick other boxes, like being male when teaching men or being female when teaching children.
Conservative Culture: I don't recommend teaching in Dubai for unmarried couples or LGBTQ+ individuals. Whether you fit that description or not, it's a good idea to read up on Dubai's laws that affect foreigners.
How Much Can Teachers Expect to Make?
English teachers in Dubai typically earn between $2,000 and $5,000 USD (6,700 – 18,500 AED) per month, tax-free. Your qualifications, teaching history, and the type of institution you work in will affect what you earn.
Language schools usually offer the highest salaries. Here, you're looking at $3,300 – $5,500 USD (12,300 – 20,400 AED) per month. The types of students at language schools vary – from adults looking to improve their English to schoolchildren taking after-school language lessons. Your salary will depend on your qualifications and experience.
Vocational schools and colleges generally offer $3,000 USD (11,000 AED) per month, providing you have at least two years of experience. At the upper end, you can bring in $4,000 USD (15,000 AED). You will teach students studying a specific vocation or trade, such as business English, tourism, or engineering. If you have a background in applied sciences, you will be an attractive candidate, so do investigate this.
A job in a public school in Dubai involves teaching Emirati students aged from pre-school/kindergarten through to grade 12. Monthly, you will make $3,300-$5,500 USD (12,300-20,400 AED). You will need several years of experience plus a teaching license to secure one of these competitive jobs.
The public school system in the United Arab Emirates is run by the government and provides free education for local children in primary and secondary school. Public schools are separated from girls and boys and the medium of instruction tends to be Arabic, with English as a second language. If you're going for jobs at public schools, note that you may need to know some Arabic and you will be required to teach the same gender as you.
With such an internationally varied population, your final option in Dubai is teaching English at an international school. Your students will be expatriates, and the curriculum will depend on the demographic of the school. Some follow the British curricula, others the American. If you speak French, there are also private international schools that follow the French such as the French Baccalaureate. Many follow the International Baccalaureate (IB); you can find out before applying. Average salaries are $2,400 – $4,000 USD (9,000 – 15,000 AED) and, as ever, depend on your experience and qualifications. Typically, only licensed teachers land international school jobs.
Private schools and private international schools make up 90% of the schools in Dubai, so if you're looking for a classroom position, this is where you should look for teaching jobs.
If you want to do any private tutoring in Dubai, know that it is illegal to do any private tutoring in the United Arab Emirates. There are language schools that you can work for that offer private tutoring classes, but you wouldn't be able to do this off your own back. Sorry!
Requirements for Teaching in Dubai
In comparison to other destinations, teaching English in Dubai requires a hefty list of credentials.
Native English proficiency: the majority of English teaching jobs in Dubai favour native English speakers. Furthermore, many prefer citizenship from the UK, Ireland, Canada, US, Australia, New Zealand, or South Africa. That's not to say that non-natives will not secure ESL jobs, just expect to have to work harder to prove yourself. You can always look to teach in your native language even if it's not English. If you're French, you can consider teaching at a French International School.
TEFL certification: All schools in Dubai will expect you to provide evidence of a TEFL certification. This can be obtained in a classroom or online.
Teaching experience: Without some experience, you will find seeking employment in Dubai challenging. Most schools prefer at least a year or two of professional teaching experience – either in English or your teaching speciality.
Bachelor's degree: A BA/BS is expected from aspiring teachers in Dubai. Although not mandatory, a master's degree will be even better. A degree specifically in education is your golden ticket to landing teaching jobs in Dubai. Your future employer will expect to see your transcript.
Residence visa & work permit: You will need to arrange a residence visa ahead of your arrival. Your school will provide the necessary sponsorship for this in order to apply and get your work permit. They do most of the work and will even cover the costs. Don't forget; to teach in Dubai, you need to secure your employment before you board the plane! You will fly in with an entry visa and receive your residence visa once in the UAE.
Medical examination: To receive your visa, you will need to undergo a full physical exam and take an HIV test.
Background check: Your employer may coordinate a background check of up to five years.
And finally… patience! The whole process of interviewing and securing your visa may take two to five months.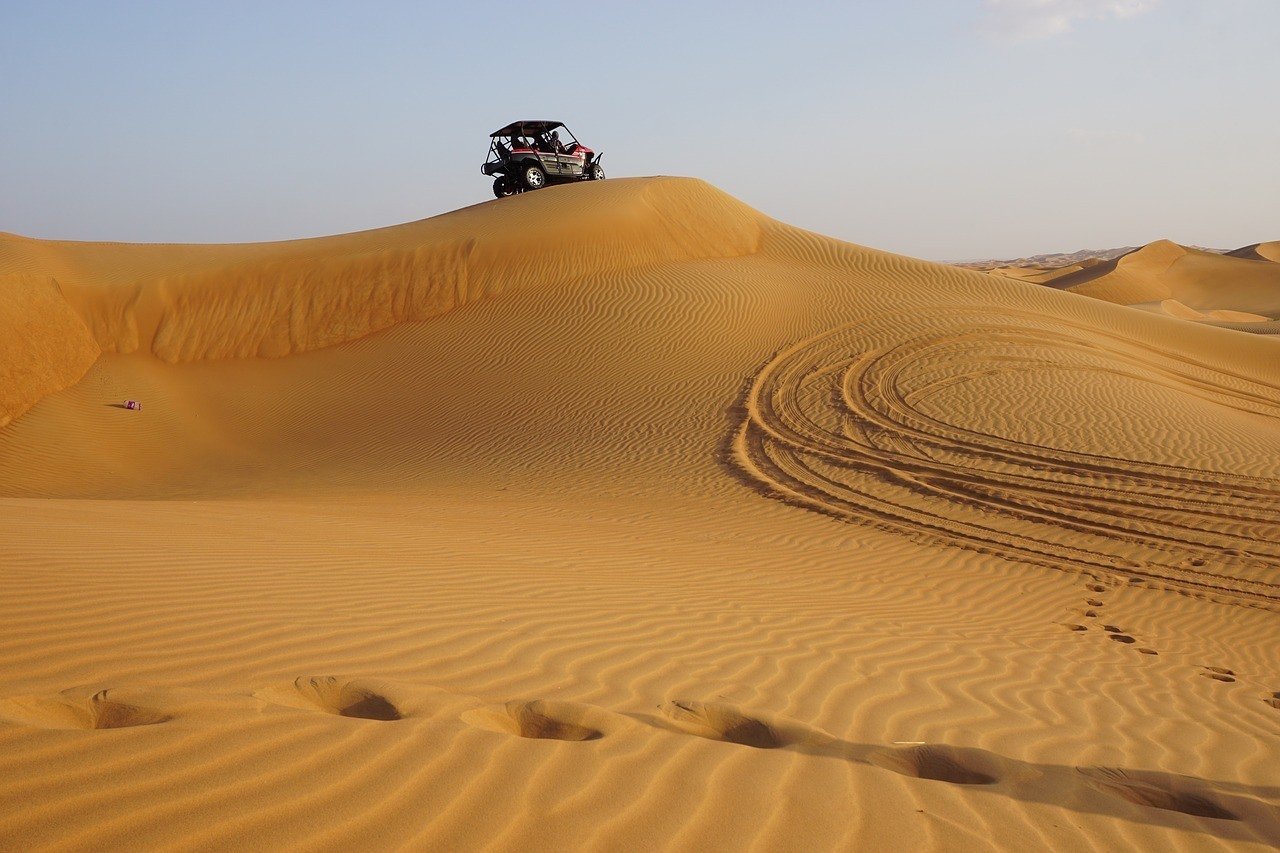 Where to Get TEFL Certified
If you're not already TEFL certified, the time has come. This certificate will set you on your way to getting a teaching job in Dubai and any other position teaching English abroad.
Schools in Dubai accept either an online TEFL certification or one completed in a classroom. Either way, in most cases, you will need prior experience teaching abroad before you can teach English in Dubai.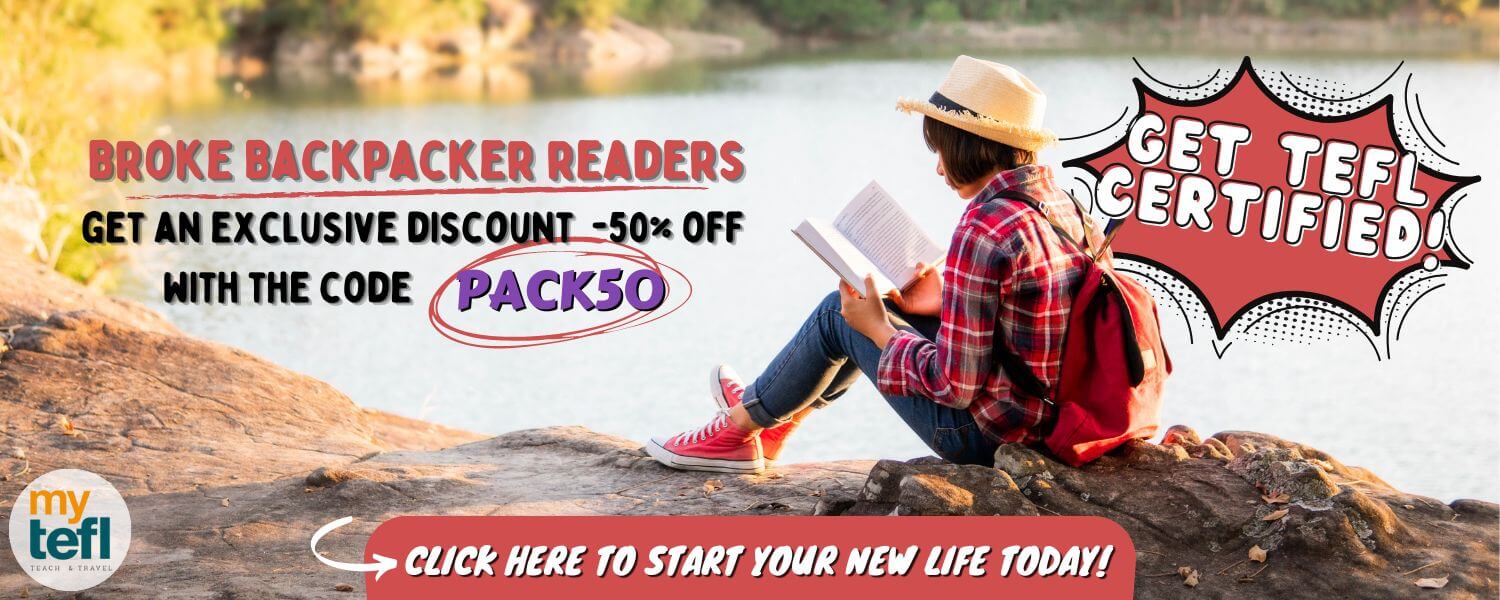 Online TEFL Certificates
There are tons of places to get TEFL certificates online. Some of them are phoney. These are usually video-only courses where you don't talk to someone or lesson prep on your own and they won't help you teach English on the ground.
Whatever you do, do NOT buy a TEFL certification without having completed a TEFL course. These companies are well-known by employers and you will not only damage your reputation but may end up blacklisted from many English teaching jobs in Dubai.
Aside from that, you will go into the classroom with NO SKILLS. Teaching ESL is a different ballgame from any other teaching job, so it's best to invest in a TEFL course if you're serious.
For that reason, you do need to look for a reliable company. Here are some of my faves:
The MyTEFL 140-hour course is the gold standard of TEFL certificates. It is accepted by any country, and prepares you for a career of English teaching. This is an ideal course for those wanting to teach English online as it comes with an additional 20 hours dedicated to purely online teaching.
The 140-hour course covers all the areas of the English language you'll be expected to teach such as reading, speaking, listening, writing, and phonics, as well as going into the fundamental skills you need to be an English teacher.
They also have a jobs board, so you can search for ESL jobs anywhere in the world. They also offer a 120-hour TEFL course for those that don't think teaching English online is for you.
Let's TEFL is the next best online TEFL certificate, and is the best for those needing a refresh of English rules themselves before hitting the classroom. If it's been a long time since you've studied English at school, this TEFL course will help you brush up on your grammar and language skills.
It also covers classroom management and lesson planning, so you'll be fully prepared to start teaching abroad and start your hunt for teaching opportunities in Dubai.
It is a 120-hour TEFL certification that will have you ready and raring to share some knowledge!
TEFL Pros isn't the most hands-on certificate, but their course is usually the cheapest. Plus, they've got a free trial so you don't need to drop money to see what this is all about!
TEFL Pros also offer a 120-hour course that covers the fundamentals of the English language and classroom management techniques.
However, it is solely online. This is great for people who are already traveling, but if you want to gain in-classroom experience then this course isn't for you. However, it will suffice to teach English in Dubai.
Getting your TEFL in Dubai
It is possible to study for your TEFL certificate in Dubai. If you have no teaching experience, choosing to study in Dubai is not a way to get around this requirement. However, spending a month in the city does open the door to making some connections on the ground. Your TEFL trainer will see you in action, so try and impress them!
International TEFL Training Institute: This comprehensive four-week course takes place right in the heart of Dubai. The course includes three weeks of daily practical tuition with non-native learners to get that essential teaching experience. As a bonus, all students can expect to be whisked away for a camel ride during the course!
TEFL Dubai: You can choose between CELTA and TESOL at TEFL Dubai. Either course will combine classroom learning, self-study, observation, and practice with real students. Both courses are available part-time, which may be a good option for some. Upon completion, the school pledges to help you find ESL jobs in Dubai. If it were me, I would choose the CELTA as it provides you with hands-on, teaching practice. A CELTA is a certification for the more serious ESL teacher and trumps any TEFL certification.
As studying your TEFL in Dubai is a financial commitment that doesn't guarantee you a job, do give this some serious thought before committing. One way to look at it is that you'll get a month of experience living in the city. It's a good way to test the water and see what you think of the lifestyle before committing to a job in Dubai.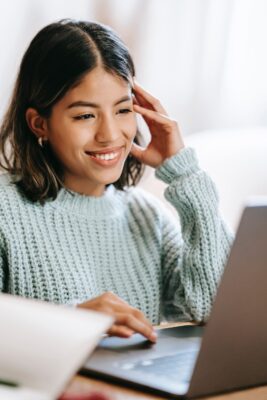 Earn $$$ ONLINE Whilst Travelling the World!
Keen to live the digital nomad dream while travelling the world? Who the hell isn't?
Teaching English online is a surefire method to earn a consistent income on the road. Work from anywhere, change some lives, and earn some dollaridoos while you do it!
Check out this detailed article for everything you need to know to start teaching English online.
Living in Dubai and Teaching Online
Teaching English online is a lucrative way to earn money while living abroad or traveling long-term. However, Dubai isn't one of those places. Existing on an online teacher's wage alone will not sustain you unless you have an incredible gig or really good practices.
Bear in mind, most people who teach English in Dubai receive subsidized or free accommodation via their employer. Online teaching companies won't do that, and rent in central Dubai is going to set you back more than $1,600 USD (AED 6,000) per month. We don't need to get our calculators out to confirm that a typical online teacher salary will not suffice in Dubai.
If you want to teach English online while living overseas, you're best to check out alternative destinations such as Malaysia where it's really cheap to live. 🙂
How to Find a Job in Dubai
A day spent handing out CVs and smiles will not secure you a job in Dubai. You must apply in advance and complete the entire interviewing process while in your home country. You can't rock up on a tourist visa and sweet talk your way into an international school in Dubai! As you've seen, there's a heck of a lot of requirements, so you will need to factor in a couple of months.
Assuming you have your TEFL and other requirements as listed in this guide, here's exactly what you need to do.
Applying for Jobs in Dubai in Person
Prepare a professional CV. Besides your basic information, you should include details of the following:
educational background
teaching experience (at least one year preferred)
teaching certifications
references from previous employers
Make sure you proofread your CV thoroughly! Schools in Dubai, especially private schools and international schools, are super competitive. You will fall at the first hurdle if your CV is riddled with spelling and grammar mistakes.
Once you've done that, you are ready to begin your job hunt. You can do this in one of two ways.
1. Register with a Dubai-based recruitment agency
Without any connections in the city, this is the best way to get a job in Dubai. Register with an agency and they will send suitable jobs your way and prepare you for the process.
You can register at any time of year, but remember that schools in Dubai start their new school year in August/ September. That means, usually, schools recruit in spring/summer. If there are any openings throughout the year, you're more likely to hear about these via a recruiter than anywhere else.
Agencies include Direct Teacher Recruitment Specialists and Seek Teachers.
2. Apply directly to schools
Your other option is to compile a list of all the schools in Dubai and find out who is recruiting. If you are British, you might want to start with private schools or international schools that follow the British curriculum. If you have specific experience teaching in another field, then you could approach the vocational colleges.
Obviously, this is a time-consuming method. It's not worth doing this at the start of the Dubai academic year when schools aren't likely to have any vacancies.
This process takes time and a lot of patience. Do not expect to have several jobs lined up, but stay positive and keep at it!
Prepare for Your Job Interview in Dubai
Once you have your first interview lined up (which will most likely be over Skype or equivalent), prepare, prepare, and prepare some more! Research all you can about the school. Prepare answers to interview hypothetical questions. They'll ask you questions specifically concerning your teaching experience. For example, at a public or private school teaching kids, they might ask you:
how you handle different situations in the classroom
how you accommodate for a child with SEN
your teaching strategy
what challenges you expect to face in Dubai
how you communicate with carers/parents
They will probably ask you about hypothetical situations and how you would handle them. They want to know that you can follow the line of authority – don't go running to the principal with any problem, go to your line manager, for example. They will also want to know you can manage a classroom. If you haven't got much experience, look up classroom management tips online. This will help you with any private school or international school job where you'll most likely have to handle a whole classroom of 30 kids, as opposed to small group classes that visit language centers.
At the end of the interview, you will be invited to ask any questions that you might have. Show engagement by asking specific questions about the school and the nature of the work. You should ask your recruitment agent (or contact at the school if you apply directly) about the important factors below:
Confirm the salary
Your working hours (consider teaching hours and lesson planning)
Establish your contract length (usually one-year minimum, often two years)
Discuss whether they cover your housing/flight costs
Check that they will arrange your residence visa and work permit
Ask if have health insurance, or if not, if they will cover health insurance
The Future of the SIM Card is HERE!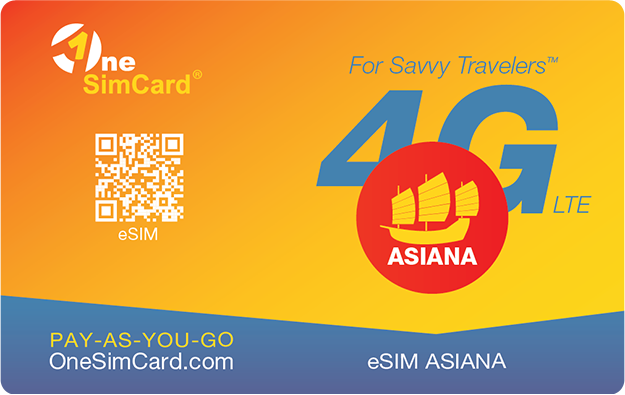 A new country, a new contract, a new piece of plastic – booooring. Instead, buy an eSIM!
An eSIM works just like an app: you buy it, you download it, and BOOM! You're connected. It's just that easy.
Is your phone eSIM ready? Read about how e-Sims work or click below to see one of the top eSIM providers on the market and ditch the plastic.
Buy an eSIM!
Living in Dubai
And now, things will start getting interesting. Whereas most people pass through Dubai on a week-long holiday or stopover, you get to actually live in the desert!
Safety
Your mum will be thrilled to hear that you're relocating to one of the safest cities in the world. Dubai has a track record for safety. Violent crime is exceptionally rare and virtually unheard of against ex-pats and travelers. Like all places, you'll want to watch out for rogue pick-pocketers, but even those are rare in Dubai. There are no scary natural disasters either in Dubai – bar the occasional sandstorm.
You will need to brush up on the cultural expectations attached to ex-pats in Dubai. Dubai is a modern Middle Eastern country, but it's tied to Sharia laws and customs. Non-muslims are allowed to drink alcohol but only in licensed venues such as hotels. Displays of public affection are considered inappropriate, and homosexuality is illegal.
Women, in particular, will need to dress modestly – shoulders and knees must be covered at all times, or you will get stopped by police and told to cover up. Women like to be separated from men in the United Arab Emirates. You will find a female-only carriage on the metro and there are pink taxis that have female-only drivers.
If you're in an unmarried couple, you will not be allowed to share an apartment together. This could be a deal-breaker for you…or an excuse to tie the knot!
Make sure you're familiar with the local laws and customs and read up on Dubai safety tips.
Month to month payments, no lock-in contracts, and no itineraries required: that's the exact kind of insurance digital nomads and long-term traveller types need. Cover yo' pretty little self while you live the DREAM!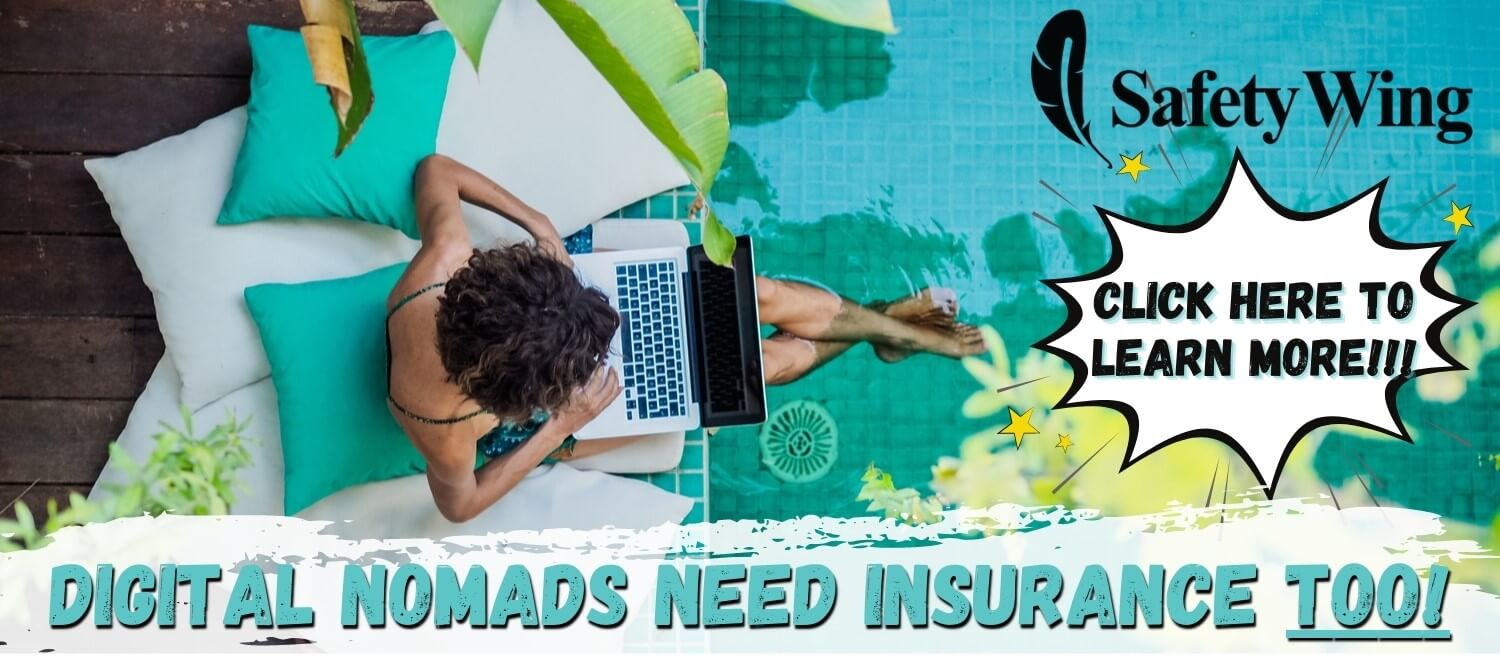 SafetyWing is cheap, easy, and admin-free: just sign up lickety-split so you can get back to work! Click the button below to learn more about SafetyWing's setup or read our insider review for the full tasty scoop.
Monthly Budget
As the vast majority of teaching jobs in Dubai cover your accommodation and others pay for your flight, you can save a lot of cash in Dubai. The following assumes a frugal budget for savers.
| | |
| --- | --- |
| Flying to Dubai from the US (usually paid by employer) | $500-$700 |
| Accommodation (usually paid by employer) | $1,600 |
| Food | $400 |
| Transport | $100 |
| Entertainment | $200 |
Read about other general expenses in our guide to budgeting in Dubai.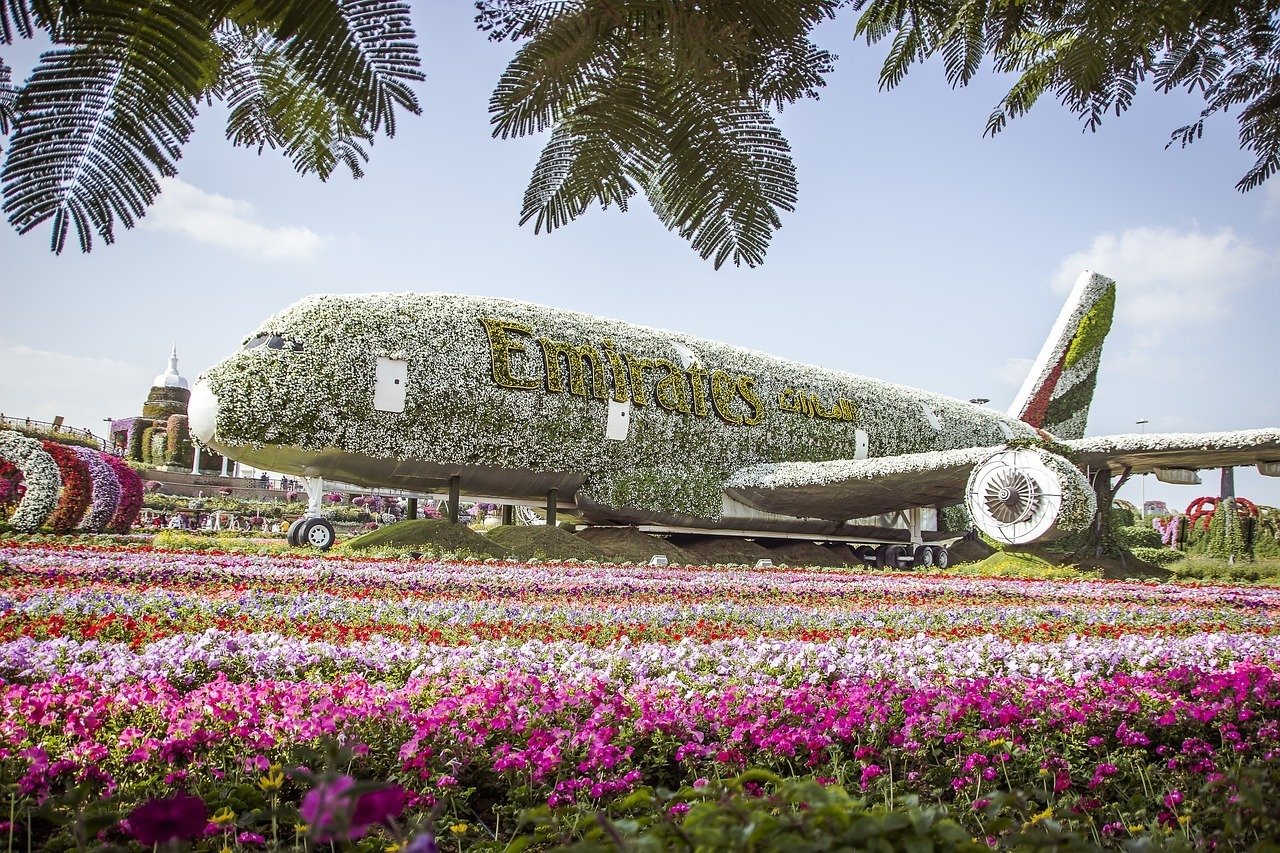 Money-Saving Tips
The salaries are high in Dubai, but the cost of living does its best to compete. If you receive free accommodation and get your inbound flight paid for, you're in a good position. Once you confirm your salary, decide on how much you want to bank each month and how much you want to spend.
Food is where most of your overheads will go in Dubai, particularly if you eat out more. Food costs are comparable to major European cities. For example, a three-course lunch in a mid-range restaurant will cost around $20 USD (75 AED). Of course, your apartment will be furnished with a kitchen, so you can cook for yourself. Grocery items are not cheap, but they are reasonable in Dubai. Naturally, you will pay more for imported products. Typical prices are; 1l of milk $1.90 USD (7 AED), 1kg rice $2.45 USD (9 AED), 1kg chicken breasts $5.50 USD (20 AED). You will likely only find halal meat in grocery stores.
Transport in Dubai gives you a glimpse into just how cheap petrol in the Gulf is. If you have the budget, you might want to buy or hire your own vehicle. You will need an international driving license and be over 21 years old. Alternatively, Dubai has an efficient public transport system, including the metro. A monthly transport pass costs $86 USD (250 AED), while a one-off journey is $1.40 USD (5 AED). Taxis are readily available; on average, a five-mile ride will cost you $8.40 USD (31 AED).
Entertainment is always going to be the thing that varies. If you like to shop, you might find yourself frittering your salary away at one of Dubai's mega-malls every weekend. Your location puts you in a prime spot for exploring other cities in the UAE, Middle East, and further afield. You'll live in Dubai for at least one year, so stagger your sightseeing.
Speaking the Language
Arabic is the official language in the UAE. Given that Dubai is a hub for international business, English is actually spoken more widely.
As you'll be committing to at least a year living in Dubai, we'd encourage you to learn the basics of Arabic. It will make your daily life easier and give you the chance to connect more deeply with your community. It'll also be handy when you're traveling to other cities and countries in the vicinity.
Apparently, some schools prefer their teachers not to have a background in Arabic so that all emphasis in the classroom is on English. Other schools, however, appreciate a teacher who can muster up a few phrases.
FAQs on Teaching English in Dubai
Final Thoughts on English Teaching in Dubai
Dubai is an incredible city for experienced, qualified teachers to experience a different way of living. Once you've aced the grueling recruitment process, you are rewarded with a wondrous lifestyle and eager students.
In terms of perks of the job, Dubai is top of the class for English teachers. As well as the comfortable lifestyle and high wage, landing a private school or international school job in Dubai will open a plethora of job opportunities for you teaching English all around the world.
It's a great option if you've already worked as a teacher in your home country or have experience teaching English elsewhere overseas.
If you do decide to teach English in Dubai, bil tawfiq – let me know how you get on in the comments!
---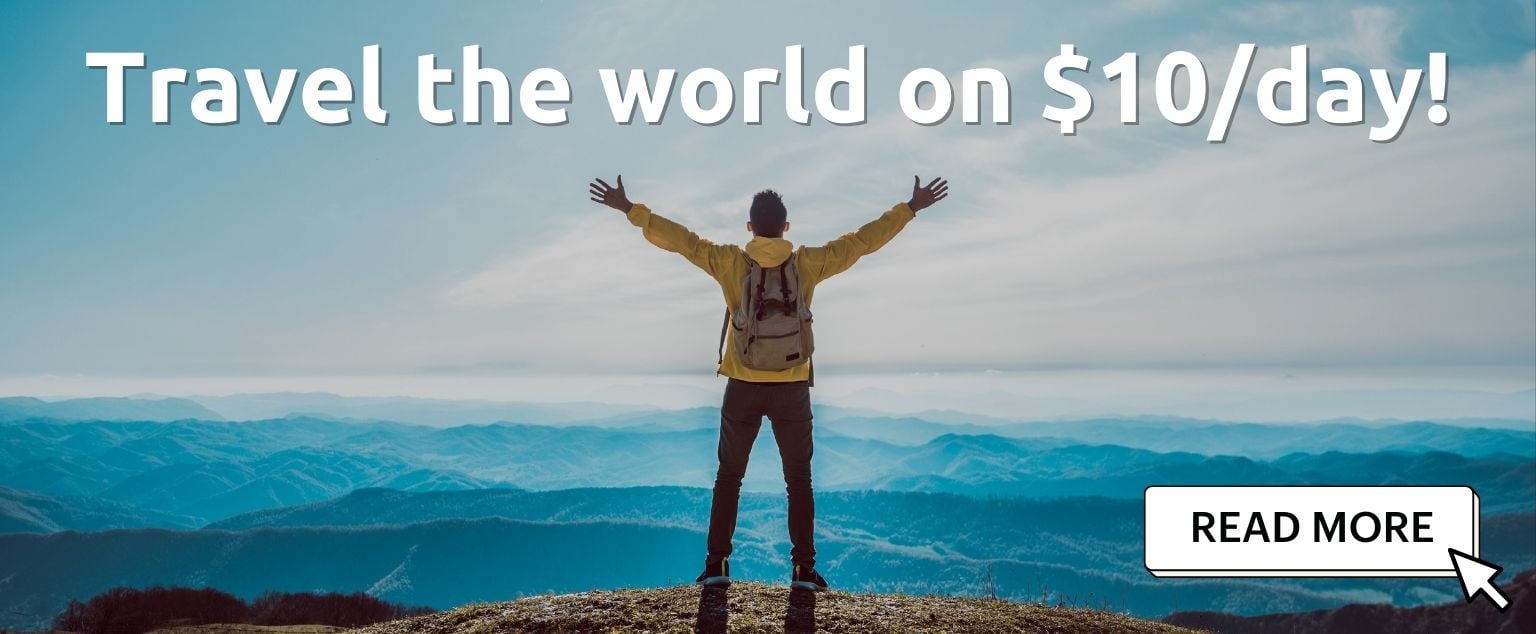 And for transparency's sake, please know that some of the links in our content are affiliate links. That means that if you book your accommodation, buy your gear, or sort your insurance through our link, we earn a small commission (at no extra cost to you). That said, we only link to the gear we trust and never recommend services we don't believe are up to scratch. Again, thank you!