With its tropical climate and alluring natural landscapes, Malaysia isn't a bad place to lay down some roots and live that expat life.
Malaysia's popularity as a destination for expats, retirees, and digital nomads has blossomed over the past few decades. It has all your modern conveniences and wonderful infrastructure; it's no wonder Malaysia is such an attractive country to linger for a year or more! Plus, it's one of my favorite places in Southeast Asia for food, thanks to its diverse cultural heritage.
While there's demand for English teachers in Malaysia, there are fewer jobs than in neighboring countries in Southeast Asia. As well as this, you'll need to satisfy a bunch of requirements to get an English teaching job in Malaysia and put some energy into your search. Less suited for the casual backpacker, Malaysia is better placed for the mature mindset of someone who wants to call a place home for at least a year and settle into a serious teaching career.
To help you decide if that's you, I've listed everything you need to know about what it's like to teach English in Malaysia.
Enjoy!

Unlock Our GREATEST Travel Secrets!
Sign up for our newsletter and get the best travel tips delivered right to your inbox.
Why Teach English in Malaysia?
If my review of Malaysia's cuisine hasn't already convinced you (five stars, btw), I've got plenty of other reasons why you'll want to teach English in Malaysia. Here's a basic rundown: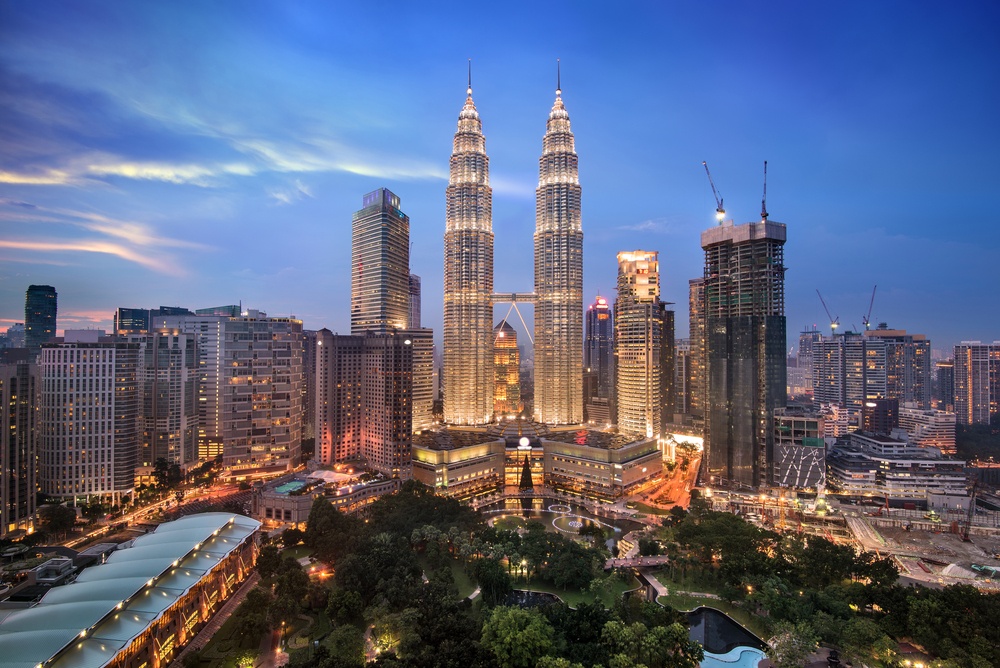 Pros | Why you NEED to Teach in Malaysia
Pay: While the pay for an English teacher in Malaysia won't buy you a super-yacht, it's enough for a comfortable lifestyle in the country. If you live modestly anyway, you'll pocket some savings to put toward future travels. If you have a Bachelor's degree (or Masters) and some teaching experience, you should be able to barter a salary in the upper tier. Even though Malaysia is highly developed, the living costs are lower than Western countries. But bear in mind that if you want to live slap-bang in the middle of Kuala Lumpur, your costs will be significantly higher.
Work hours: The standard working week in Malaysia for English teachers is 25 teaching hours (plus prep). That leaves plenty of hours in the week for adventuring!
Hiring process: Teaching jobs are available year-round in Malaysia. You can either apply while overseas or after you've arrived and sussed out what city you want to settle in. You can job hunt on your visa-free stay, then hand over to your new employer to sort out your work visa.
Employment benefits: It's not a given, but some schools do provide free or subsidized accommodation for English language teachers. Most schools provide medical insurance and paid annual leave, although it will depend on your specific program. Make sure you ask during the application process so you can compare your options.
Unique culture: Malaysia is a cornucopia of cultures; ethnic Malay, Chinese, and Indian peoples all call this nation home. That results in a fine blend of architecture – oh, and have I mentioned Malaysia's fabled cuisine? (Tell me when to stop).
Travel opportunities: Malaysia itself is a treat to explore. It's easy to get around thanks to its diverse topologically and excellent transport. Kuala Lumpur is perfectly positioned for flying to neighboring countries in Southeast Asia as well as Malaysian Borneo. If it means anything to you, you'll rack up extra passport stamps by flying between the two major Malaysian regions! Read all about it in our Malaysia travel guide.
Cons | What to Consider Before Teaching in Malaysia
Age limitation: If you are under 27, you won't be able to find teaching jobs in Malaysia. Immigration simply won't provide visas to those below 27 (or above 50!). If this immediately disqualifies you, have a look at other places to teach English abroad, perhaps Vietnam or Cambodia who have less stringent requirments. But do keep an eye on these rules as they are subject to change.
Fewer vacancies: Many Malays are perfectly well-equipped to teach English themselves, thanks to Malaysia's education system. This means fewer English teaching jobs in Malaysia for English language teachers, making the market all the more competitive. However, if you have a Bachelor's degree and TEFL certificate and you're a native-English speaker, you can still be in with a good chance of getting English teaching jobs.
Nationality: Malaysia isn't as strict about hiring non-native speakers as other nations are. However, you will need to prove that you are as fluent as a native speaker. Regardless, teachers from the UK, Ireland, New Zealand, Australia, Canada, South Africa, and the US will find teaching opportunities more easily.
Visa: To work in Malaysia, you need a work visa. Your employer will oversee most of the application – which is handy as the forms are in Bahasa Malaysia. The process is straightforward but very time-consuming. Remember that the visa is usually connected to your employer; this can make leaving a post tricky if things don't work out, especially if you are transferring to another teaching job in Malaysia.
Customs: Not a negative per se, but bear in mind that Malaysia is an Islamic country. It's more liberal than other Islamic destinations, but you will need to observe local customs. You have to be more mindful of how you dress and respect that alcohol isn't as widely available in some locations. If you're in a big city like Kuala Lumpur, though, this all depends on what part of town you're in.
How Much Can Teachers Expect to Make?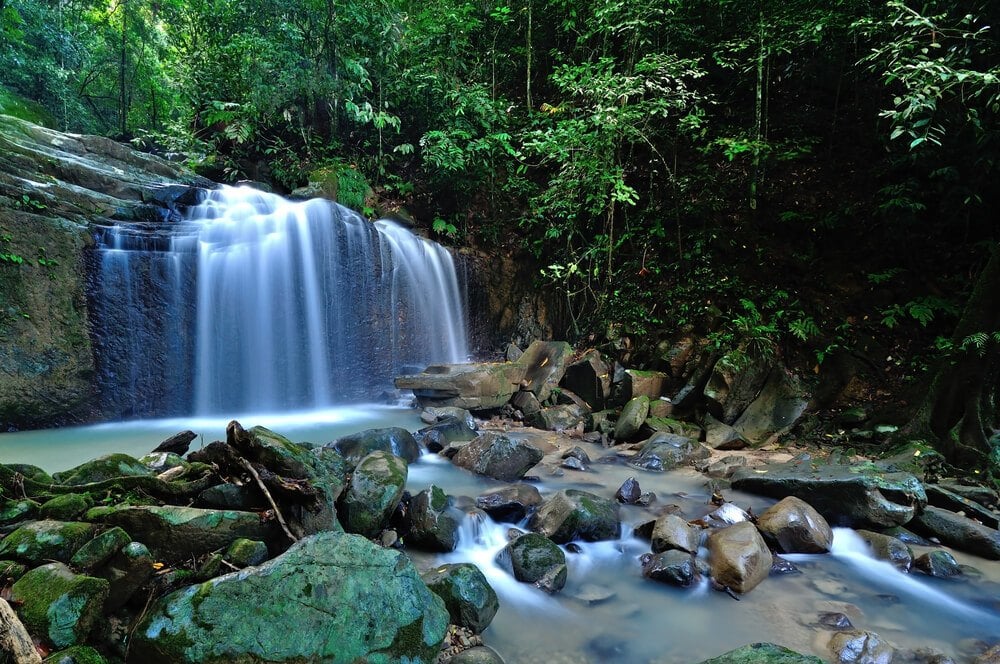 English teachers in Malaysia will take home an average of $1,200 – $2,300 USD (4,700 – 9,000 MYR) each month. The more qualified you are and how much teaching experience you have behind you will impact what a school is prepared to pay you. Also, salaries in Kuala Lumpur are much higher than in other cities (as is the cost of living), so do bear that in mind when looking for teaching jobs in Malaysia.
Your best option is to find work in an international school. There, you will teach students that are local Malay and foreign students from ex-pat families. International schools range from primary through to secondary level. You'll have a longer working week with more teaching hours but will receive the highest salary. Plus, most international schools provide health insurance as a benefit, and you are entitled to paid annual leave.
If you land yourself a job at an international school, you have pretty much launched your teaching career to new levels as you can find teaching opportunities in most countries with that experience.
There are plenty of private language schools in Malaysia, although not quite as many as in other Southeast Asian destinations because English education in all schools in Malaysia is of a high standard. Language schools pay the lower threshold and offer both full time and part time teaching jobs; however, if you'd rather teach adults than kids – this is your best option. You could always teach part-time and supplement your income by offering private tuition or teaching English online.
Teaching at public colleges or universities is another option to keep an eye out for. However, these jobs are the hardest to come by, pay the least, and offer the fewest hours.
Requirements for Teaching in Malaysia
Before you apply for teaching jobs in Malaysia, ensure that you meet the following requirements:
English proficiency: it is possible to secure a teaching job in Malaysia if you are not a native English speaker. You will need enough fluency to pass for a native speaker, and native speakers usually get priority.
TEFL certificate: you will need a TEFL qualification to teach English in Malaysia. You can complete a TEFL course either in a classroom or online.
Bachelor's degree: all teachers in Malaysia must have at least a bachelor's degree. This can be in any subject. If you have a master's degree, you'll be more likely to find a job. Puts you in line to get a higher salary too!
English teaching experience: although not mandatory, previous teaching experience will put you in good stead to get hired in Malaysia. Some schools may ask for at least two or three years' experience; others are happy to take inexperienced teachers – providing, of course, you have a bachelor's and TEFL certification! If you have previous experience, you should be chasing higher salaries. If you want to volunteer before to get experience, there are many TEFL programs that offer teaching English abroad opportunities that are easier to get.
Be aged between 27-50: Malaysian immigration rarely grants work visas to those under 27, and visas are capped at age 50.
Work visa: your employer in Malaysia will sponsor your work visa once an offer is accepted. Many nationalities are permitted a 90-day visa-free stay in Malaysia, so you may enter as a tourist and look for teaching jobs. Check the terms for a tourist as per your own passport. Note that Israeli nationals are exempt from working in Malaysia (again, sorry, but do check out some other teaching destinations).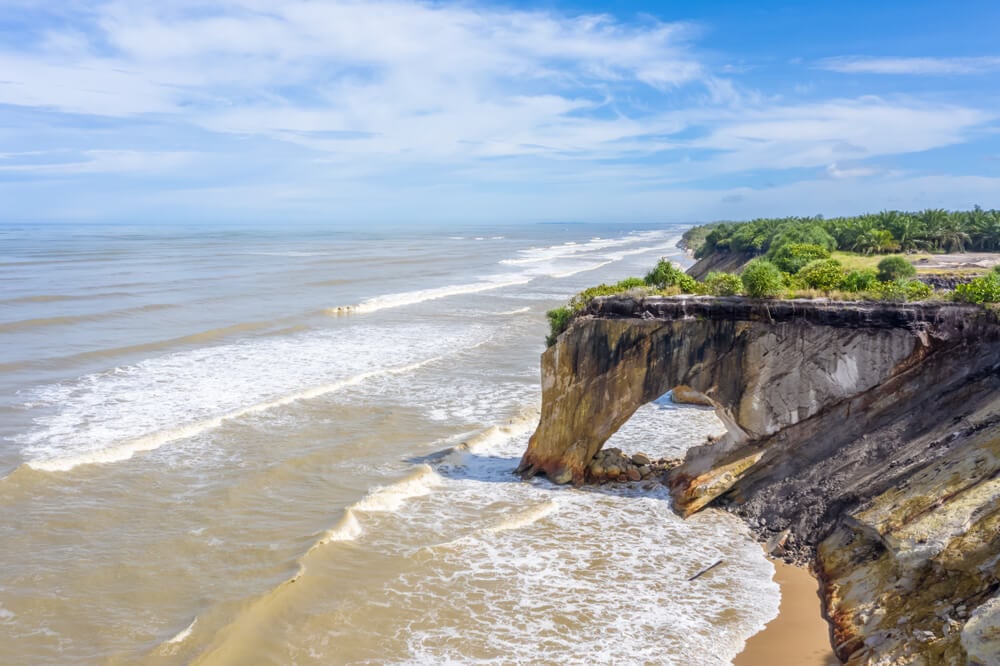 Where to Get TEFL Certified
It is a requirement to have a TEFL certificate before you teach English in Malaysia, so you'll need to get qualified before you rock up. You can do this online by completing a TEFL course before you leave your home country or while you are travelling.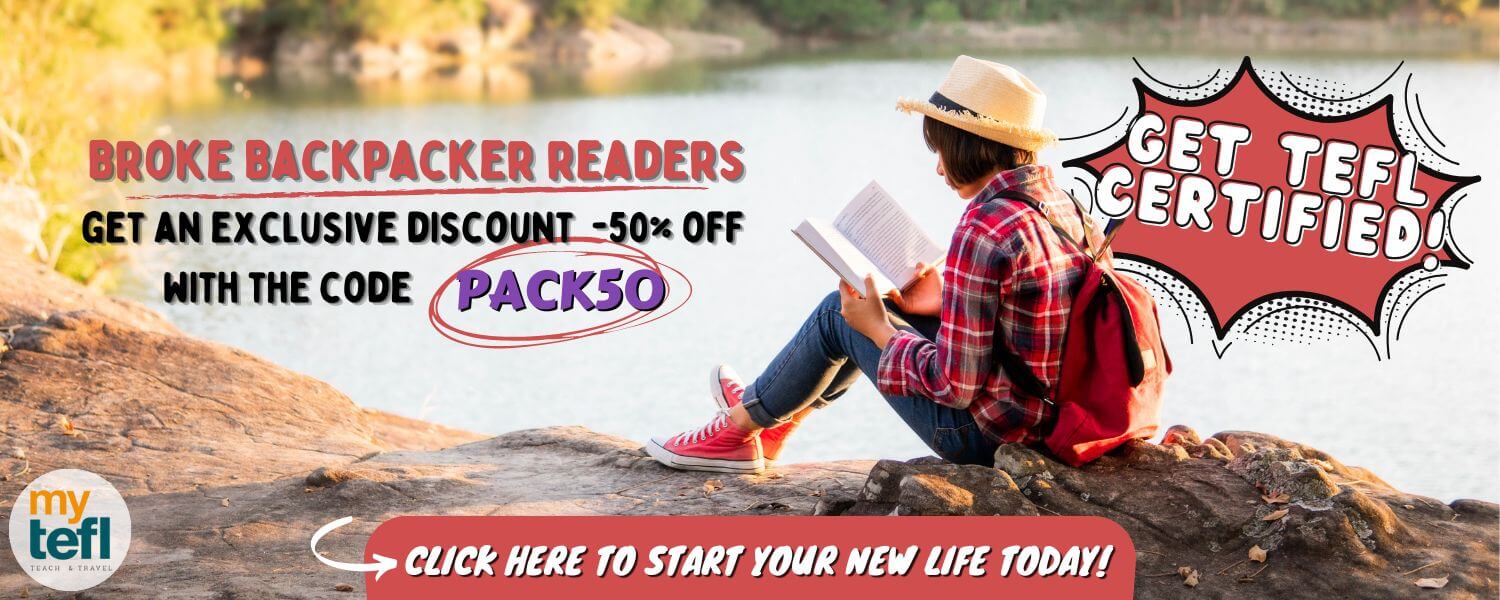 Online TEFL Certificates
There are tons of places to get TEFL certificates online. However, some of them are phoney. These are usually video-only courses where you don't talk to someone or lesson prep on your own and they won't help you teach English on the ground.
We highly advise NOT to buy a TEFL certification online without doing a TEFL course. Most teaching jobs in Malaysia are aware of these companies and it will not only ruin your reputation but you might find yourself being blacklisted from other TEFL jobs in the country (schools talk to one another, so what goes around, comes around).
Honestly, a TEFL certificate is only a small investment and it allows you to teach English abroad ANYWHERE. And you will make that money back as soon as you start teaching English abroad, so really it's best to just complete a TEFL course.
Here are some of our recommended TEFL courses:
The MyTEFL 140-hour course is the gold standard of TEFL certificates. It is accepted by any country and prepares you for a career in English teaching. This is an ideal course for those wanting to teach online because it has 20 hours dedicated to teaching English online.
Complete with a 120-Hour TEFL certification, you will learn all the fundamentals of the English language that you will then have to teach, plus MyTEFL does an awesome job at teaching the skills you need to manage a classroom and how to create a lesson plan.
They also offer a 120-hour course, for those who do not want to teach English online. Whichever one of these TEFL programs you choose, you'll feel prepared to transfer your knowledge to your students.
They also have a TEFL jobs board so you can hunt for teaching jobs in Malaysia.
Let's TEFL is the next best online TEFL certificate, and is the best for those needing a refresh of English rules themselves before hitting the classroom. If it's been a long time since you've taken a grammar class, you're going to want to brush up.
LEt's TEFL also offers 120 Hour TEFL courses that cover the fundamental rules of the English language, plus classroom management techniques and general teacher preparation such as lesson planning. This TEFL certification is completely online though, so if you want to get some face-to-face teaching experience, it would be best to look into onsite TEFL courses.
It is a 120-hour course that will have you ready and raring to share some knowledge!
TEFL Pros isn't the most hands-on TEFL certificate, but their course is usually the cheapest. Plus, they've got a free trial so you don't need to drop money to see what this is all about!
They also offer a 120 Hour TEFL certification, which is the basic requirement for most TEFL jobs, and certainly a requirement for teaching jobs in Malaysia.
The course covers the key areas of the English language that you will be required to teach plus some additional learning videos that cover classroom management and lesson preparation. This TEFL certification is also entirely online with no face-to-face classroom experience.
Getting Your TEFL in Malaysia
Alternatively, you might fancy getting your TEFL certification in Malaysia. This is a great way to get a sense of the country before looking for teaching jobs. You can use the time to make connections, check out a few cities, and acclimatize to living in Malaysia.
The cost of living in Malaysia is low, so assuming you have some savings to cover your expenses, this can be a nifty idea. Unless you plan to stay in Kuala Lumpur, where accommodation and living expenses tend to be a bit higher.
Here are a few options to get you started:
International TEFL Training Institute (ITTI) Malaysia – this school in Kuala Lumpur caters to both native and second language English speakers. Before enrolment, you will complete an English proficiency test to determine the right TEFL course for your abilities.
This course is better suited to non-Native English speakers because it is based in Kuala Lumpur and it will cost foreign teachers a lot to complete. If you're someone who already lives in Kuala Lumpur and is looking for a career change, maybe this might suit you. Once you graduate, you'll be just as employable in Malaysia as a native speaker.
Study CELTA – if you'd rather study closer to the beach, head to the island of Penang. Study CELTA runs a TEFL course in Georgetown that is accredited by the University of Cambridge. They also pledge to help their graduates find work in Malaysia (or beyond).
If you haven't heard of a CELTA before, it's basically a better TEFL certification than a TEFL certificate. It not only provides you with hands-on teaching experience where you are observed teaching adult students, but it qualifies you to teach adults and children. It is a bit more pricey than a TEFL certification but it will certainly open more doors for you. If you have the time and money and you're serious about your teaching career, then it's definitely worth investing in.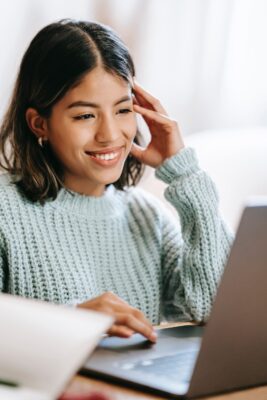 Earn $$$ ONLINE Whilst Travelling the World!
Keen to live the digital nomad dream while travelling the world? Who the hell isn't?
Teaching English online is a surefire method to earn a consistent income on the road. Work from anywhere, change some lives, and earn some dollaridoos while you do it!
Check out this detailed article for everything you need to know to start teaching English online.
Where to Teach English in Malaysia
Deciding exactly where to teach English in Malaysia is the next stage of your journey! Malaysia is pretty epic, so this is a big choice to make. I consider these the best four options to consider:
Teaching English in Kuala Lumpur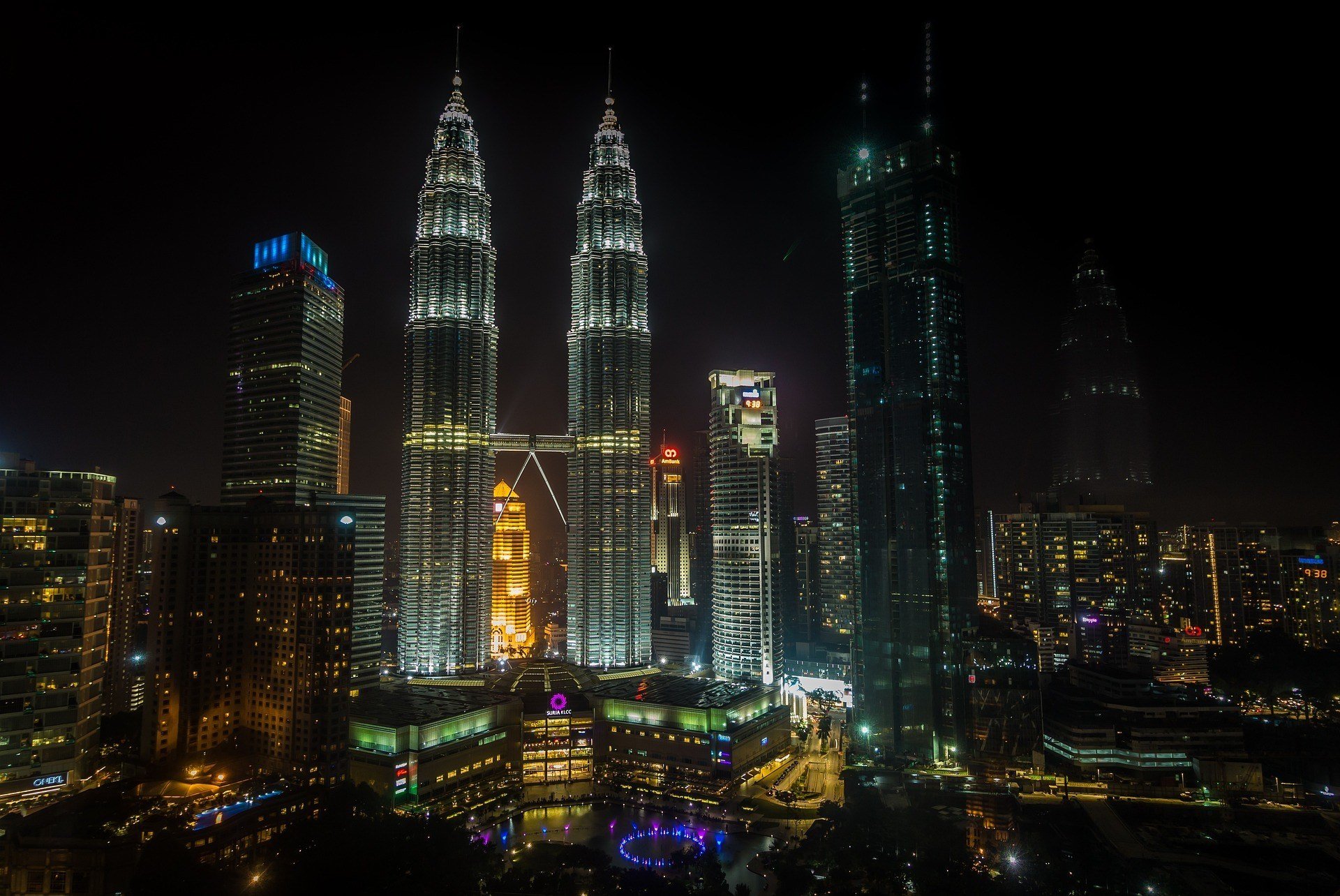 Kuala Lumpur (or "KL" once you've been) is Malaysia's shiny, contemporary capital city. Here's where you'll find the majority of teaching jobs – as well as the higher wages.
The city is alive with cultural sights, rooftop bars, and shopping opportunities. There is a booming ex-pat scene that means TEFL jobs may be found in international schools teaching kids from all around the world. You may also consider finding work in a language school teaching adults and business English.
Because there are more opportunities in Kuala Lumpur, you might even consider taking part time teaching jobs and making up the rest of your hours teaching English online. This gives you more opportunities to explore the country while you're living there.
Though most teaching jobs in Kuala Lumpur offer higher salaries, you should also be aware that the living costs and expenses are much higher in the capital city. But you will still have a good quality of life.
Teaching English in Penang
The island of Penang is one of the most happening places in Malaysia. It's populated with beaches, temples, and mountains to explore. Most of the teaching jobs available are in the capital, Georgetown – also Malaysia's gastronomic capital.
There several international schools and private language schools dotted around the island. You'll find a thriving ex-pat/digital nomad scene in Penang, and it's a very affordable place to live.
It's also super cute. While Kuala Lumpur is a bustling metropolitan city, Penang is much quieter, has low-rise buildings, an abundance of street art, and cute little cafes to spend your off days in. If you're not someone who likes big cities, you'll find a more comfortable home in Penang.
Teaching English in Malacca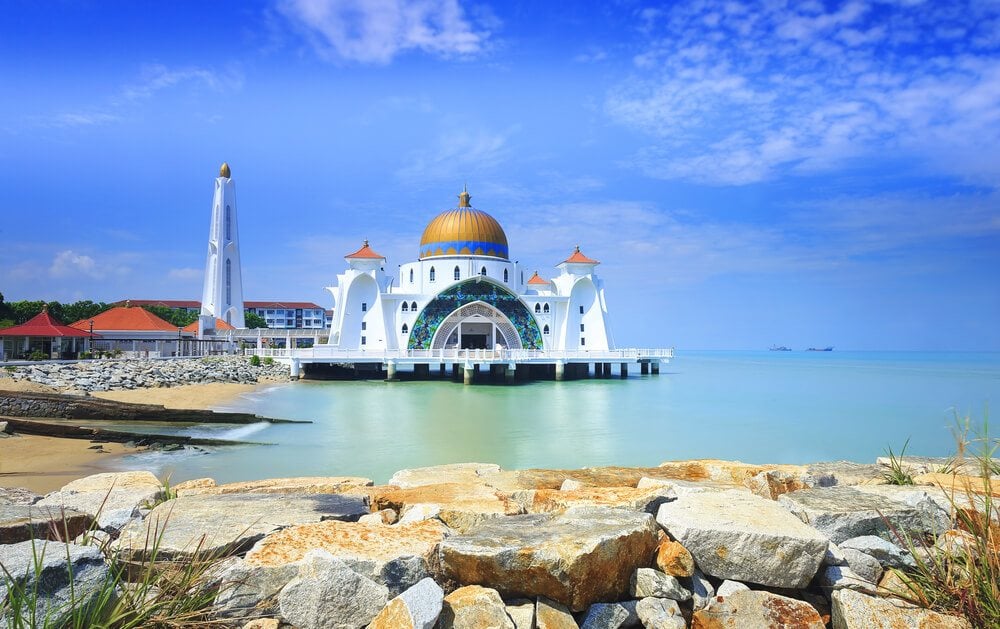 Malacca (also Melaka) is a quaint little city in southwestern Malaysia. It's known for its world-class night market and historic buildings.
Like Georgetown, Malacca has an artistic side and a close-knit community vibe. There's a handful of international schools and language academies that hire foreign English teachers. However, the job market is smaller in Malacca and teaching jobs are harder to come by.
It's also close to the border of Singapore, where you can easily visit for a long weekend away.
Teaching English in Johor Bahru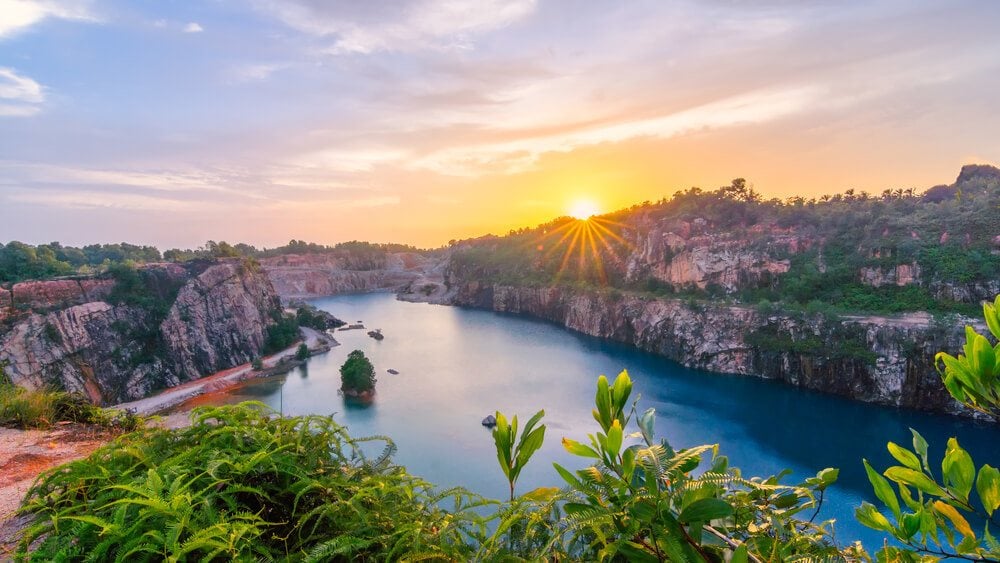 Johor Bahru is a large city in the most southern state of Malaysia. In fact, it has a causeway that makes weekend trips to Singapore a doddle!
Johor Bahru is home to a number of international schools and private language academies, but the city isn't much known to tourists. This makes it a more affordable option than Kuala Lumpur and puts you in a great position for bargain flights out of Singapore!
Is This the Best Travel Pack EVER???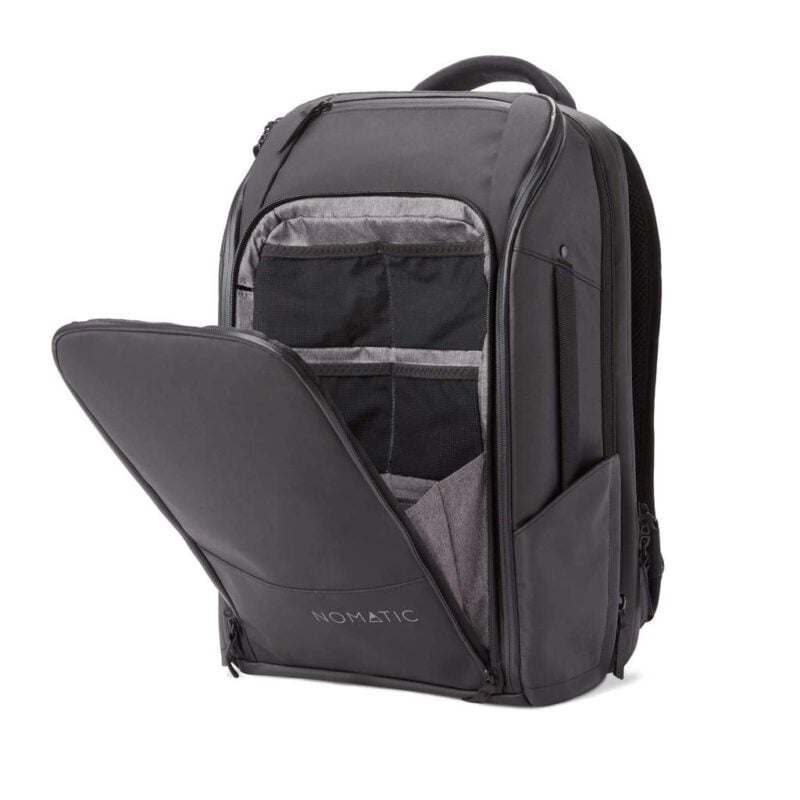 Living in Malaysia and Teaching Online
Your other option is to live in Malaysia and teach English online. You should be able to earn enough income to cover your expenses if you are happy to live conservatively in Kuala Lumpur. Or you can more easily base yourself in one of Malaysia's smaller cities, where living costs are lower and in-person teaching jobs aren't always available.
Personally, I would base myself in Georgetown in Penang if I was to teach online because it has more going on and a thriving ex-pat community so you can make lots of friends.
Internet in Malaysia is reliable and fast in most cities and towns. If you base yourself somewhere remote (like on an island), the service may be iffier, so have a backup plan. 4G data is cheap in Malaysia, which is handy if the service gets clogged. Malaysia is subject to torrential downpours during the rainy season, which can interfere with wi-fi too.
If you teach with an organization that attracts the Asian market (like Cambly), you are in the same time zone, which makes scheduling classes simple!
How to Find a Job in Malaysia
You can apply for teaching jobs in Malaysia once you arrive in the country, or from your current base. Either way, you can start the process by checking job listings in The Star and Job Street. You can also check the websites of individual schools and language centers.
However, even if a school or center is happy to interview online, most prefer to meet prospective employers in person before committing. You might interview via Skype or equivalent, but don't rely on getting any job offers until you arrive in the country.
If you decide to interview remotely, find out as early as possible whether the Skype interview is just preliminary or whether a job offer is available. If an in-person interview is required, try to schedule any interviews close together and plan your flight accordingly.
Note that the first semester in Malaysia begins in January and ends in May. The second semester runs from June to November. Although hiring is year-round, it is beneficial to schedule your job hunt a couple of months before these dates so you can get in before the competition.
Apply for a Job in Malaysia in Person
It is an acceptable practice for ex-pat teachers to touch down in Malaysia and survey schools in person. You should expect the process of securing a teaching job to take around a month.
If you want to apply for teaching jobs in Malaysia in person, follow the steps below:
Prepare your CV and ensure it reflects your education and employment experience, as well as your TEFL qualification. Highlight any previous teaching experience. Alternatively, list any experience working with kids if you're hoping to teach children. Along with your contact details, give your passport nationality and expiration date. Make sure you proofread your CV! You will not get anywhere with a CV riddled with spelling and grammar mistakes.
Collate a list of schools in your chosen city by using Google or asking around your guesthouse.
Dress smartly and conservatively. Malaysians in the education system dress modestly, so cover your shoulders and knees and take printed CVs to schools.
Enquire at reception about any current teaching jobs. If there are aren't any, request that they contact you should something come up.
Once you've secured an interview, take your bachelor's and TEFL certificate along with you – plus any other relevant qualifications.
TIP: Is there a school you want to work for, but they haven't advertised a vacancy? Reach out anyway! Send them a copy of your CV along with a cover letter and enquire about positions. Several tutors in Malaysia report having success with this approach!
The Future of the SIM Card is HERE!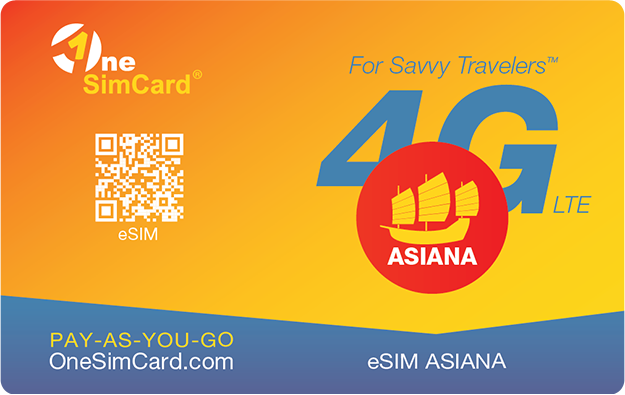 A new country, a new contract, a new piece of plastic – booooring. Instead, buy an eSIM!
An eSIM works just like an app: you buy it, you download it, and BOOM! You're connected. It's just that easy.
Is your phone eSIM ready? Read about how e-Sims work or click below to see one of the top eSIM providers on the market and ditch the plastic.
Buy an eSIM!
Living in Malaysia
Living in Malaysia is an awesome opportunity to really get to know the country. Besides making new friends, you'll get to see parts of the country that tourists haven't even heard of!
Safety
One of the main appeals of Malaysia is its track record for safety. Pickpocketing and petty crime are the main concerns for travelers and ex-pats. Always keep an eye on your belongings in crowded or touristic places and while using public transport. Basically, act as you would at home, and avoid wandering around dark streets alone at night.
It shouldn't cause any issues, but Malaysia does have an elevated risk of terrorist attacks in comparison with nearby destinations. You may also hear horror stories of piracy and kidnappings in Bornean Sabah – but these largely happen in areas that you won't be visiting ever.
The great thing about Malaysia is that you can job hunt while in the country because it's so affordable. Getting a feel for the place before settling down in a neighborhood will give you peace of mind and measurably increase your security. When you're first visiting, ask your guesthouse staff for insider tips, or consult other ex-pats on local Facebook groups.
Month to month payments, no lock-in contracts, and no itineraries required: that's the exact kind of insurance digital nomads and long-term traveller types need. Cover yo' pretty little self while you live the DREAM!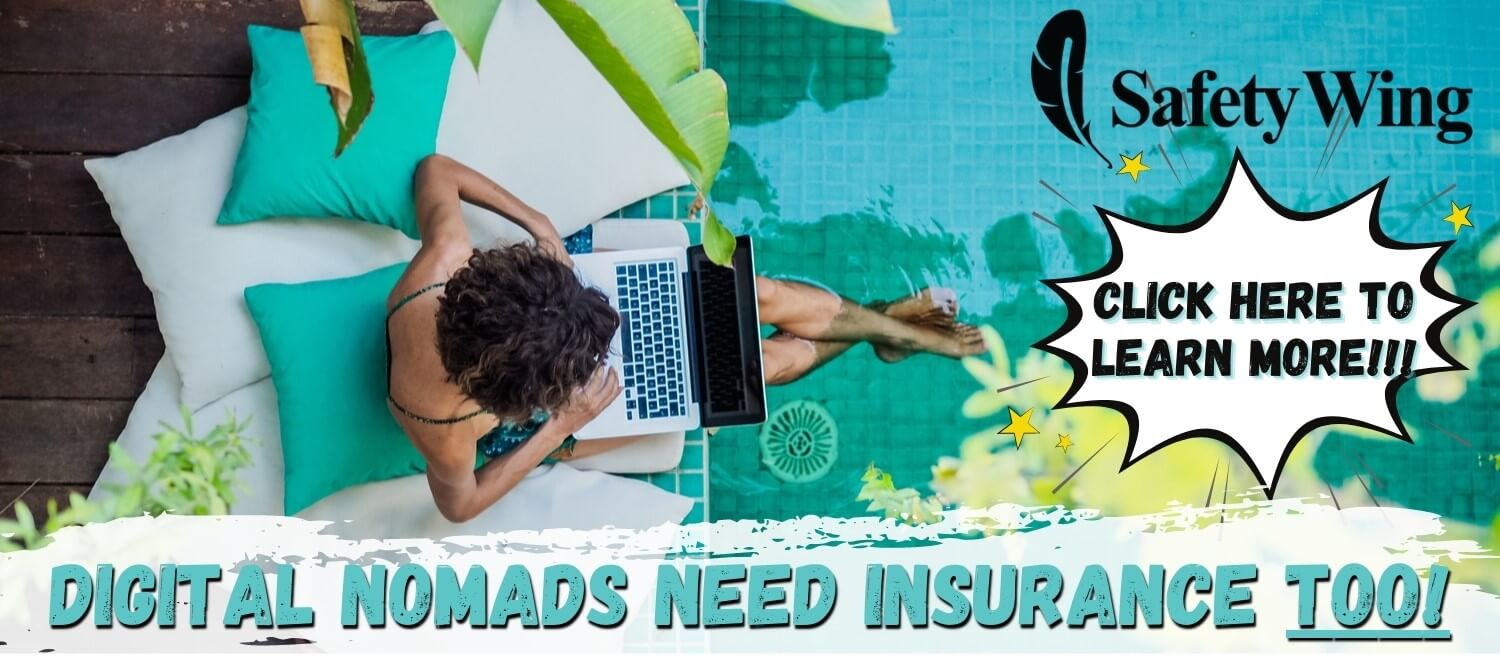 SafetyWing is cheap, easy, and admin-free: just sign up lickety-split so you can get back to work! Click the button below to learn more about SafetyWing's setup or read our insider review for the full tasty scoop.
Monthly Budget
Despite Malaysia's developed status, the cost of living in the country is still very reasonable. The following budget is based on Kuala Lumpur, where both the teacher salaries and the cost of living are the highest.
| | |
| --- | --- |
| Flying to Malaysia from the US | $500-800 |
| Accommodation | $500 |
| Food | $200 |
| Transport | $50 |
| Entertainment | $100 |
| Total Monthly Budget | $850 |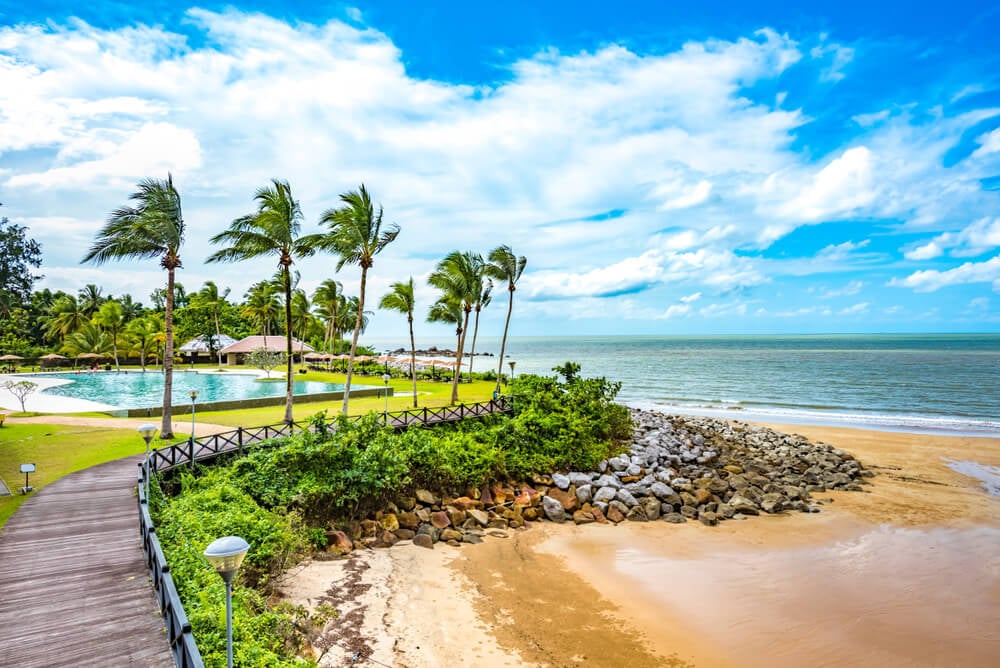 Money-Saving Tips
Accommodation costs in Malaysia vary hugely depending on where you set up shop. In some instances, your employer may fully cover or subside your accommodation. This would likely be a flatshare situation with other expat teachers. A one-bedroom apartment outside Kuala Lumpur center can cost as little as $400, but you will pay considerably more for a central rental (and a/c).
Food in Malaysia is very affordable if you stick to local dishes. You can pick up delicious Malaysian dishes at street markets for around $2 (8-10 MYR). Imported produce in Western supermarkets will inflate your grocery bills. Stick to locally produced goods to make your salary stretch.
Transport in Malaysia is also cost-effective. Major cities have excellent public transportation. You should familiarise yourself with the free buses in Kuala Lumpur and invest in a monthly pass with RapidKL for $24 USD (100 MYR). In a smaller city, you can hire a scooter for around $60 (250 MYR) per month, or even get a bicycle.
Entertainment is where you will need to set yourself some guidelines. Between Kuala Lumpur's rooftop bars and Malacca's laid-back nightlife, you've got a lot of temptation – that's before you get out of the city! Once you've confirmed your salary and rent, sit down and budget exactly how much you will spend on leisure each week.
Speaking the Language
Bahasa Malaysia (or Malay) is Malaysia's official language. Mandarin, Tamil, and other Chinese languages are also spoken alongside ten dialects of Malay.
English is widely spoken in Malaysia; you can get by without mastering the native language. However, most signage is in Bahasa Malaysia, and it's useful to learn a few basics. Of course, the more you learn, the richer the experience you will have during your time living in Malaysia.
Speaking the language means you will have better opportunities to make friends and connect with the locals. You'll have a better chance of getting local prices at markets and attractions. It isn't necessary to speak Malay to teach English in Malaysia, but it will make dealings with your colleagues all the better. I totally encourage taking some classes when you move to Malaysia or getting a private tutor.
If you need some more encouragement, Bahasa Malaysia is your key to traveling all the Malay archipelago (Malaysia, Singapore, and Indonesia) since it's mutually intelligible with Bahasa Indonesia.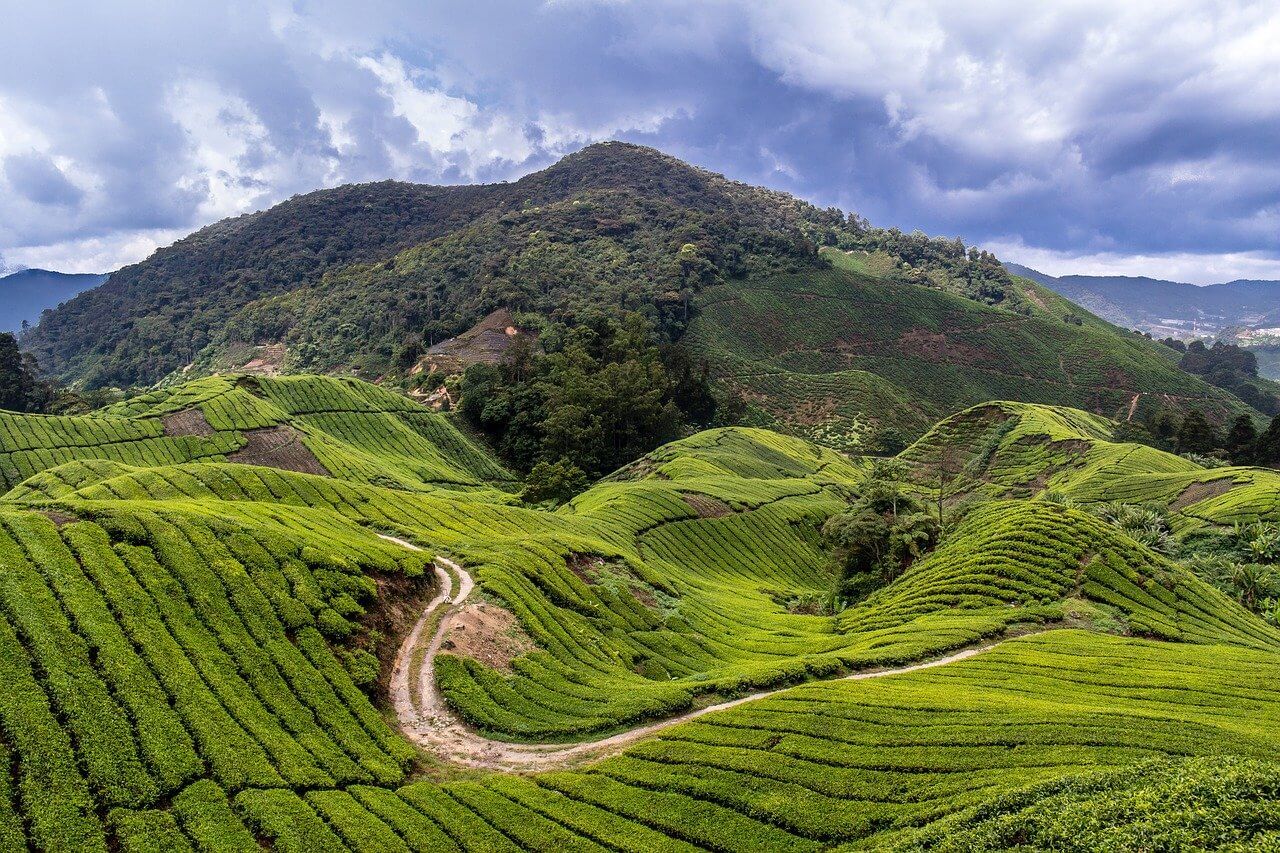 FAQs about Teaching English in Malaysia
Final Thoughts on English Teaching in Malaysia
And that's it! This is pretty much all you need to know before you decide if teaching English in Malaysia is for you.
There are few things not to love about living in this stimulating country. Wherever you choose to base yourself in the city of Kuala Lumpur or stick to the quieter towns in Penang, I guarantee you'll fall in love with the atmosphere, the people, and the culture.
Now that you're up to scratch, I wish you all the best with your teaching endeavors! Do you have any more questions about teaching jobs in Malaysia? Let us know in the comments.
---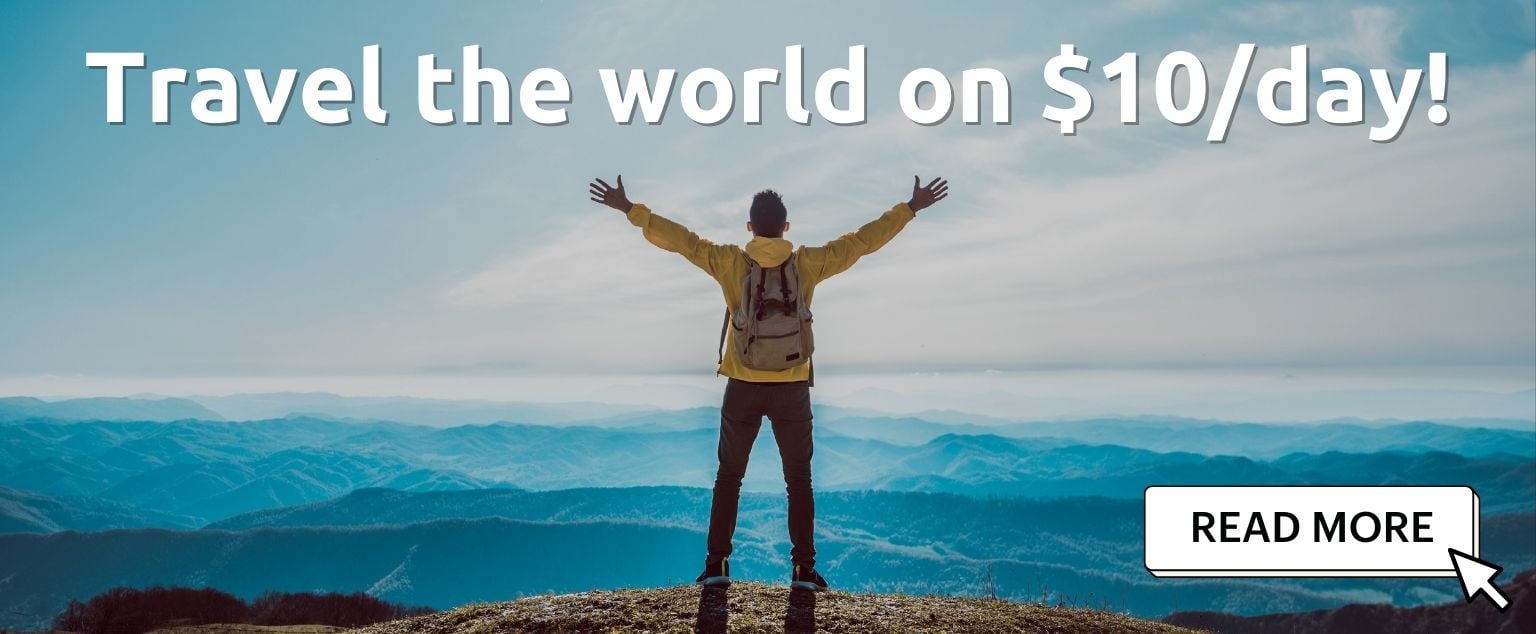 And for transparency's sake, please know that some of the links in our content are affiliate links. That means that if you book your accommodation, buy your gear, or sort your insurance through our link, we earn a small commission (at no extra cost to you). That said, we only link to the gear we trust and never recommend services we don't believe are up to scratch. Again, thank you!