Malaysia was previously known as a transit destination through Southeast Asia. But today, tourists and digital nomads in Malaysia are really onto something.
This might have something to do with the new digital nomad visa and highly advanced Wi-Fi infrastructure. But it's also because of the incredible culture, outdoor beauty, and exciting lifestyle typical to the region.
The Malay culture is influenced by Indonesian, Chinese, and Indian populations. With a history of Portuguese, Dutch, and English colonial control, today's Malaysia boasts a multicultural and exciting space where East meets West. This means diverse food, a religious background, and cultural experience.
Made up of fourteen states, each region in Malaysia has a unique appeal for digital nomads. Whether you prefer a more 'Western' experience or a traditional Malaysian one, there is VARIETY.
The multicultural country is optimal for any dynamic nomad looking for a fast-paced or adventurous lifestyle. Outdoor lovers will be excited by the bountiful rainforests, tropical coastlines, and mountain regions, while city slickers will fit right into the high-rise capital of Kuala Lumpur.
If you're wondering where to get started, here's your guide for digital nomads in Malaysia! From visa regulations to the best accommodation, this is what it's like living and working in Malaysia.
Is Malaysia Good for Digital Nomads
Multiple factors make visiting Malaysia an ideal destination for digital nomads: from the weather to the country's location and the welcoming ex-pat communities who live here.
First, Malaysia is strategically located within the heart of Southeast Asia, servicing flights from across the region and the globe. This is a big drawcard, with Malaysia being a significant hub for AirAsia. With cheap flights in and around the region, digital nomads can spend weekends frolicking about Indonesia or adventuring through Thailand's mountains, all without breaking the bank.
The country's big attraction points are low cost of living and high quality of life. Your money can go far here when paying for accommodation, food, and living costs.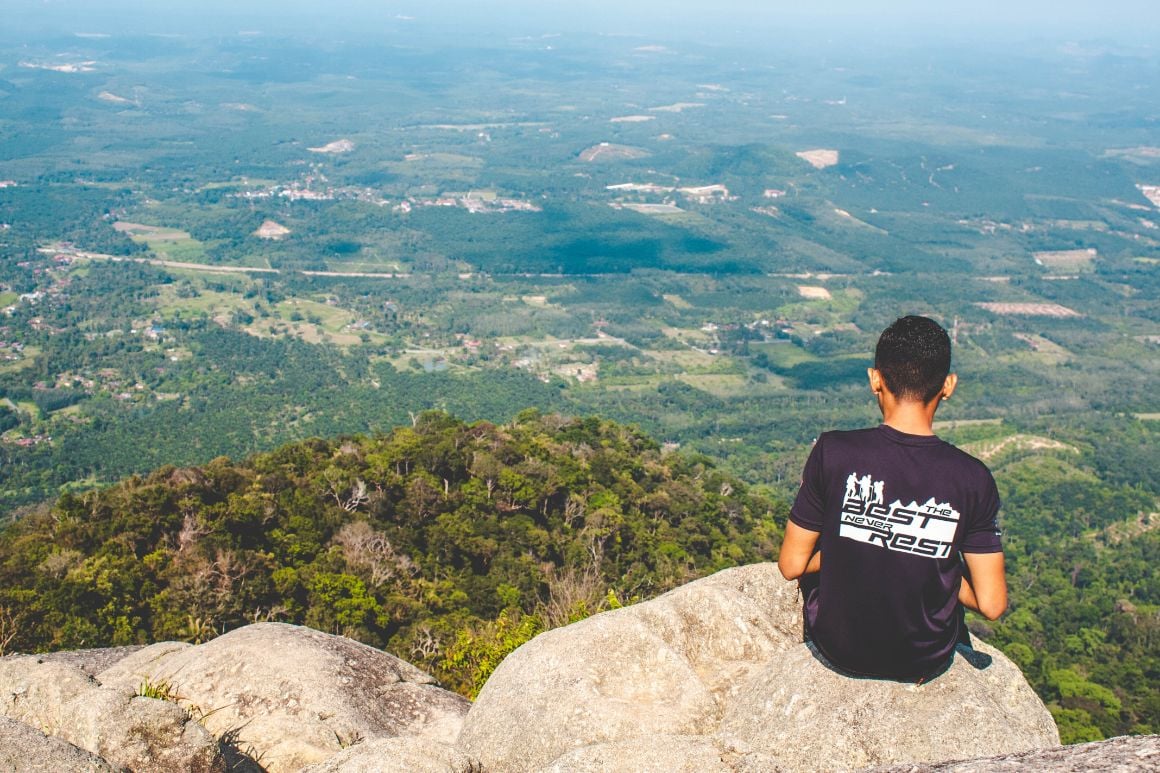 While many cheaper countries for digital nomads offer fewer services and limited quality products, Malaysia is a modern metropolis with a highly developed infrastructure. And it's not overpopulated like much of the rest of Asia!
As one of the most multicultural countries in Asia, you can expect an exciting cultural and food scene influenced by neighboring Asian countries and the Dutch, English, and Portuguese colonial period. Because of this, most locals speak fluent English.
Visas are a hack at the best of times, but it is super easy to live and work as a digital nomad in Malaysia without paying unnecessary premiums. Get an easy digital nomad visa to stay for one to two years for a low cost and with no tax liabilities. It's one of the better countries to work remotely.
While this one entirely depends on your preferences, Malaysia is loved for its year-round tropical climate. Consistently averaging 85 to 95 degrees Fahrenheit with a short rainy season from November to March, Malaysia is a typically sunny spot with good year-round weather.
Cost of Living
Like many places in Southeast Asia, one of the main factors that make Malaysia attractive to ex-pats is the low cost of living in exchange for a high quality of life. Especially if you are earning in US Dollars or Euros, you'll be able to live a relatively luxurious lifestyle.
Depending on the quality of life or experience you are looking for, you can spend around $500 per month on expenses, not including rent. Generally speaking, the cost of living here is 54% lower than in the USA, with rent averaging 79% lower.
The local currency is the Malaysian Ringgit. Here is a rough guide of what you can expect to pay as a digital nomad living in Malaysia. The prices below are in US dollar: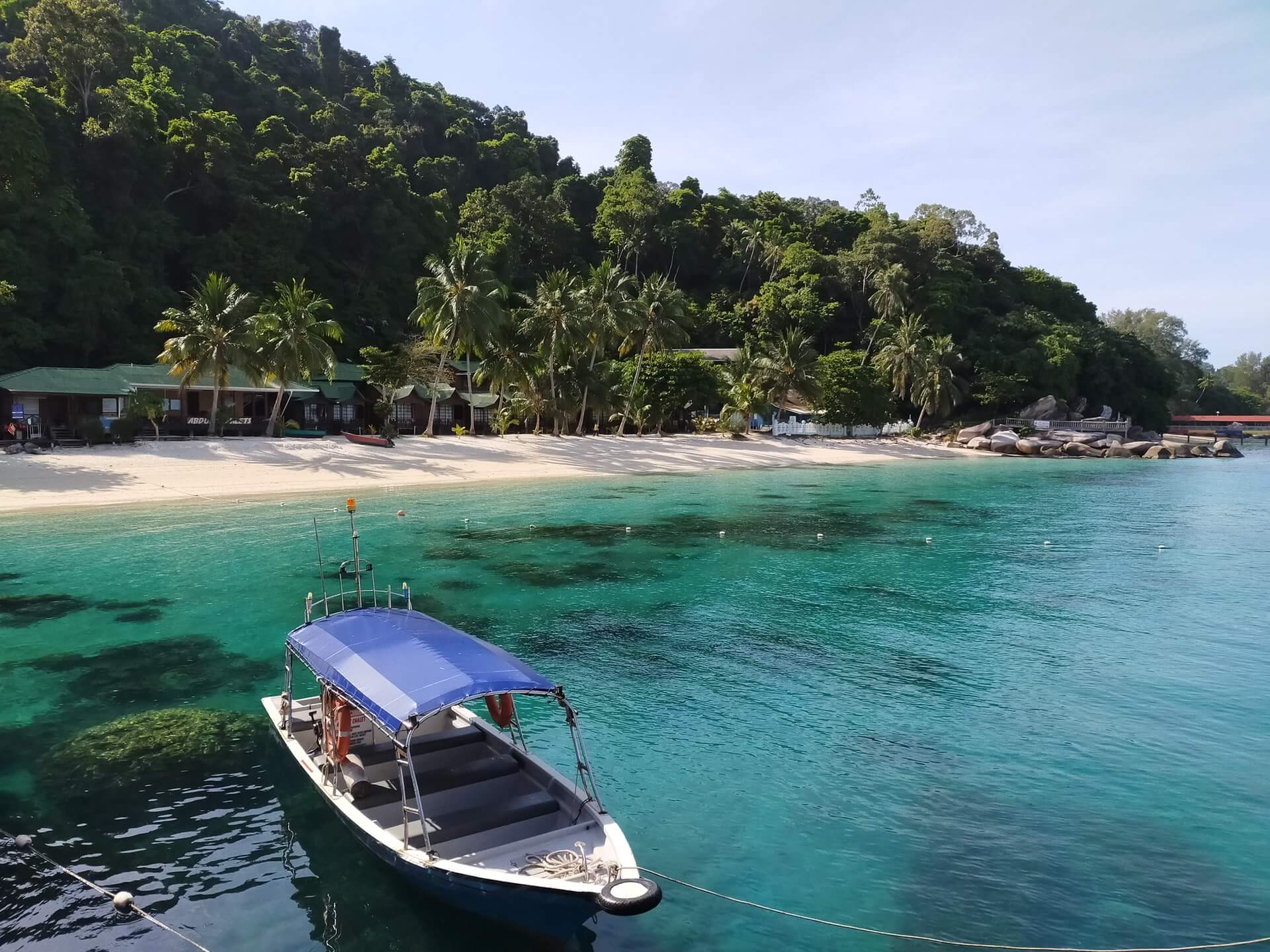 Digital Nomad Accommodation in Malaysia
Malaysia has three main types of long-term accommodation: co-living spaces, self–catering vacation rentals, and hotels or lodges.
As one of the up-and-coming places for digital nomads to live in Asia, there are hundreds of options for accommodation in Malaysia. One of the best types of housing is co-living spaces. Have the convenience of a self-catering home, social atmosphere, and co-working space, all in one.
Where Should Digital Nomads Stay?
Co-living spaces offer Malaysia's digital nomads a private bedroom, an office desk, and access to various shared spaces including a communal kitchen, living area, and dining space. Many of the best properties in Malaysia even have shared terraces, gardens, and outdoor pools. These facilities are gaining traction in Malaysia, with new co-living properties popping up each year (especially in the capital).
If you are traveling as a couple or family to Malaysia, chances are you'll search for a private self-catering home with your own kitchen and living area. Many Airbnb properties offer discounted rates for stays over one month.
The third option is a slightly more temporary alternative, where digital nomads can book a room in a serviced hotel, lodge, or bed and breakfast. While many don't allow extended stays, other hotels encourage them and offer discounts.
While this is undoubtedly the more expensive option, staying in a hotel means enjoying first-class services like security, housekeeping, and breakfast and using shared amenities like on-site restaurants, lobby lounges, and swimming pools.
Best Airbnb for Digital Nomads in Malaysia: Eagleye Cottage
Set on the tropical island of Langkawi is one of the best places to stay in north Malaysia, this Airbnb is the perfect retreat for anyone after a more remote Malaysian experience. The home is built from traditional timber on the beachfront and features a spacious bedroom with a private office desk and well-working Wi-Fi.
Best Hotel for Digital Nomads in Malaysia: Hotel Penaga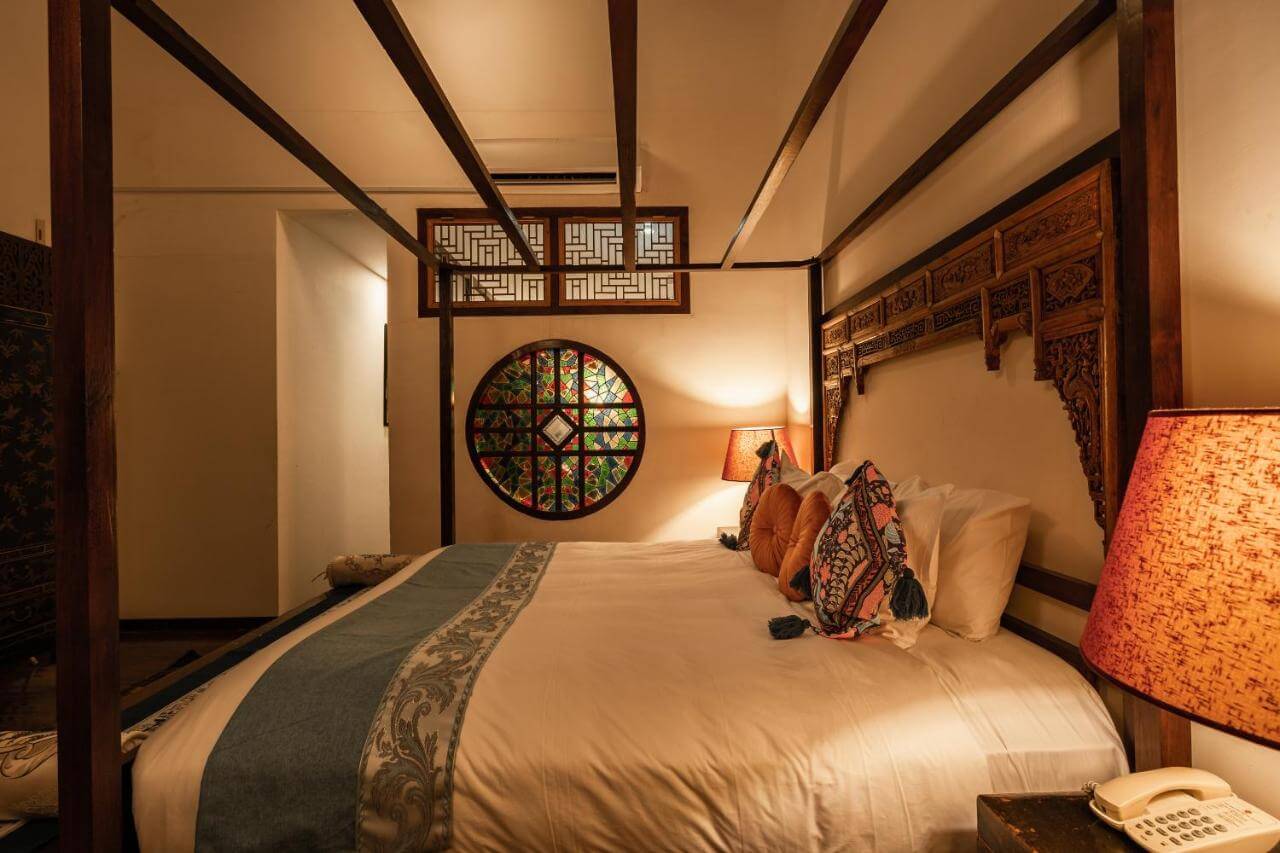 This hotel offers comfortable accommodation in the heart of George Town for a similar monthly price as a self-catering vacation rental. The four-star hotel is decorated with traditional Malay interiors with luxurious clawfoot baths, antique furnishings, and original tiled floors.
Forget boring accommodation… book yourself an EPIC STAY!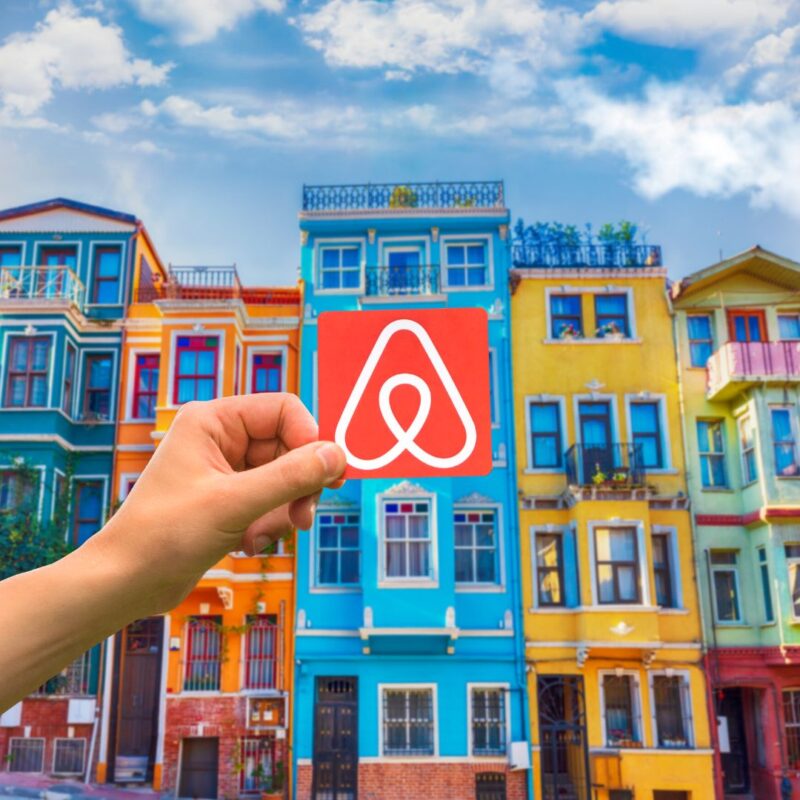 Why stay in a naff hotel when you can stay in a cosy, stylish local house instead? And for half the money too!
Stay somewhere EPIC and save your hard-earned dollars — from houses to barns to castles and caves, there is an Airbnb for every occasion!
Book an EPIC Stay
Wi-Fi in Malaysia
One of the biggest advantages of being a digital nomad in this country is the great quality broadband infrastructure and Wi-Fi in Malaysia. Especially if you base yourself in Kuala Lumpur, it is not uncommon to find upwards of 100mbps Wi-Fi in public spaces such as restaurants and cafes.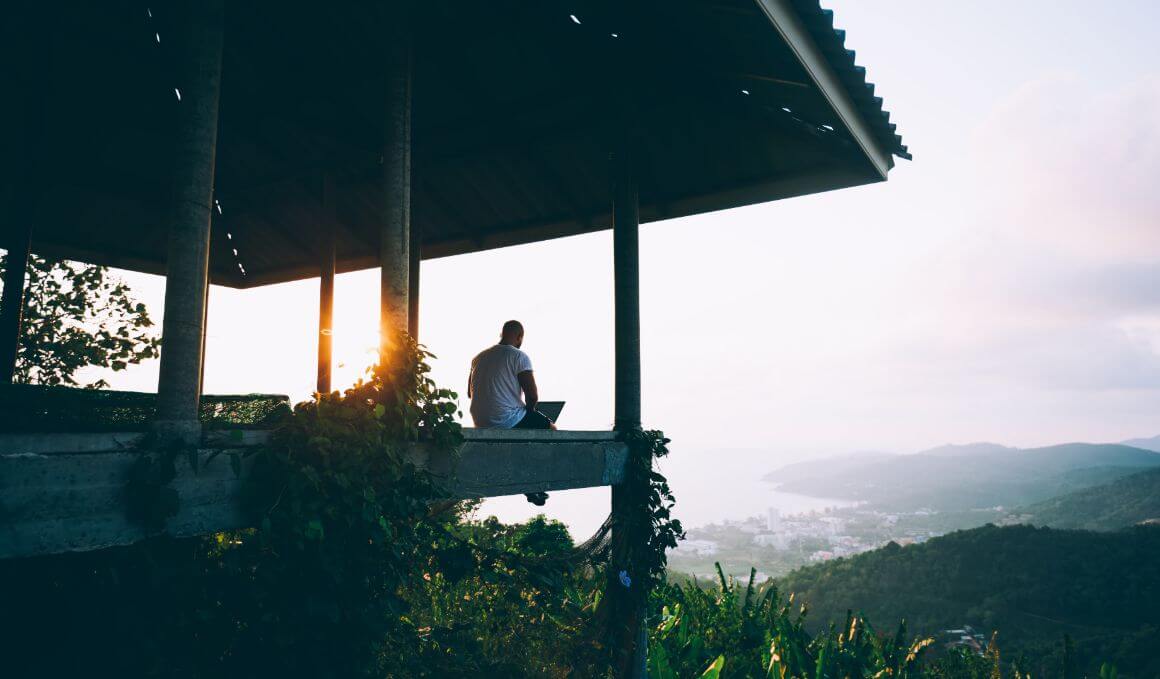 The country is a hotspot for tech startups and innovation, with plenty of new co-working spaces popping up across the major cities. Of course, the Wi-Fi connection is best in the city centers, where infrastructure is typically the most advanced.
All hotels, hostels, and homes have a good Wi-Fi connection, with most averaging an internet speed of around 106mbps. Sim cards and data are cheap and readily available to purchase.
Co-working in Malaysia
Co-working spaces are an excellent option for digital nomads lifers who thrive in a formal office environment. Offering the perfect combination of work and play, co-working spaces include facilities to work in silence while providing plenty of opportunities to network through communal facilities.
Working in a coffee shop is ideal for digital nomads on more of a budget, while co-working spaces charge daily, weekly or monthly fees for using their services.
The Best Co-working Spaces in Malaysia
Co-working spaces offer incredible opportunities for digital nomads in a new city. With options for daily hot desk rentals, fixed desk rentals, and even private office spaces, there is an option for just about every type of digital nomad and budget.
Other than a comfortable space to work with adequate lighting, airflow, Wi-Fi connection, and plug points to keep your devices charged, co-working spaces offer a social atmosphere that makes it possible for digital nomads in Malaysia to network with others in a safe space.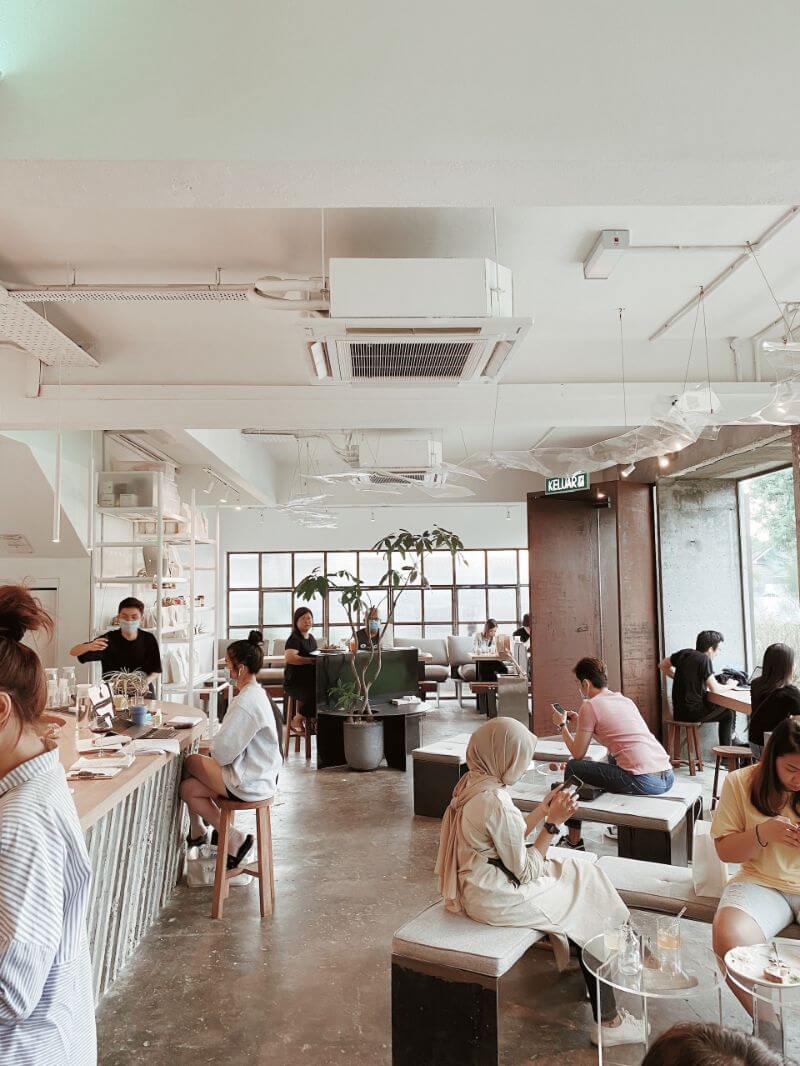 Cafes with Wi-Fi
Working from a cafe is a great way to stay accountable for your work while enjoying a bit of Malaysia's local social atmosphere. Although a cafe needs to have a few amenities to be truly 'work-friendly'. Some of the greatest hostels for digital nomads come with their own cafe.
The first and most important is a good Wi-Fi connection, which is pretty standard in Malaysia's main cities. Second, power outlets are essential for keeping your computer charged up. Third, you'll want to find a place that is comfortable to sit in.
To work at a cafe, you'll need to buy a coffee or an odd meal every couple of hours in return for your seat. This is only fair since you'll be taking a working table away from the cafe.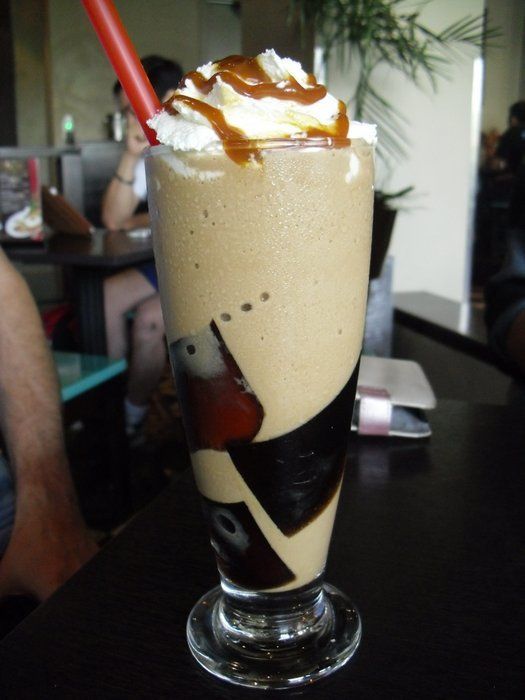 Wherever You Roam… Get Insured First
Keep yourself and your precious electronics safe when roaming around town. Good travel insurance is key for your own peace of mind, and for digital nomads, there's no one better than SafetyWing.
ALWAYS sort out your backpacker insurance before your trip. There's plenty to choose from in that department, but a good place to start is Safety Wing.
They offer month-to-month payments, no lock-in contracts, and require absolutely no itineraries: that's the exact kind of insurance long-term travellers and digital nomads need.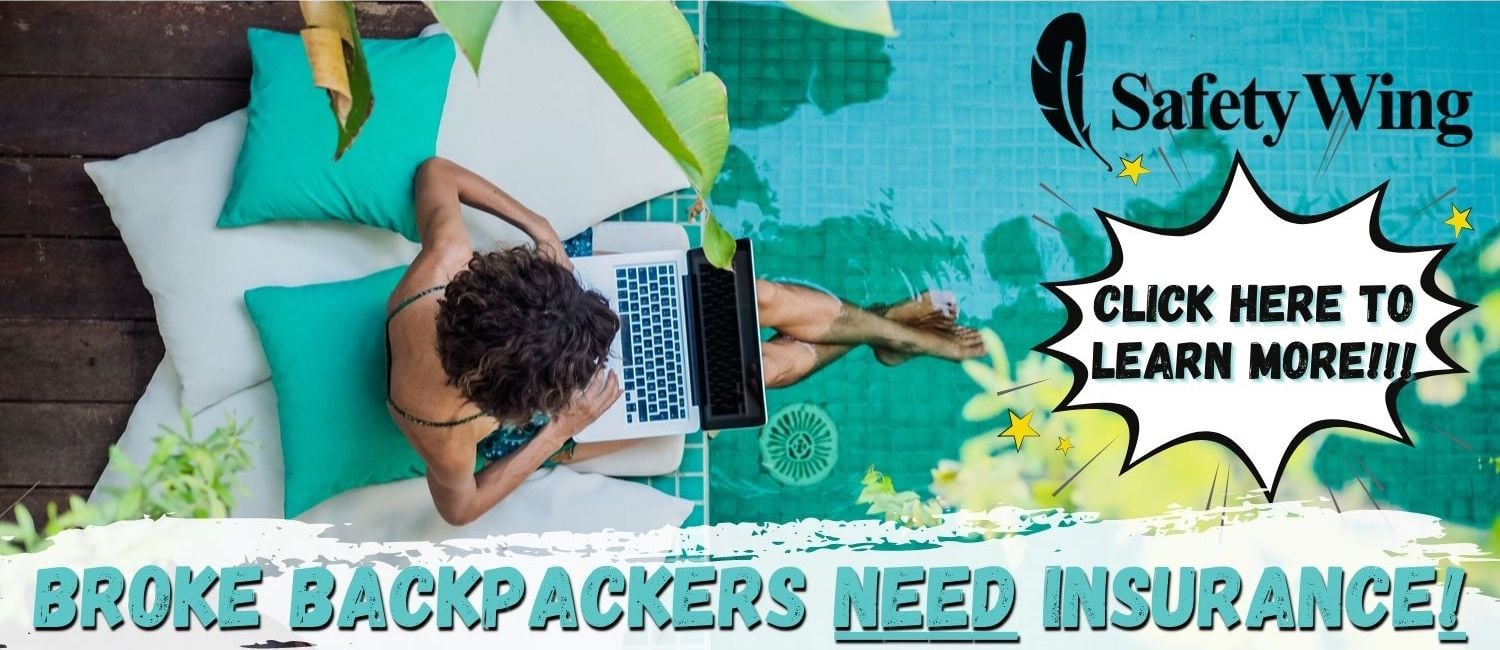 SafetyWing is cheap, easy, and admin-free: just sign up lickety-split so you can get back to it!
Click the button below to learn more about SafetyWing's setup or read our insider review for the full tasty scoop.
Places to Eat in Malaysia
Malaysian food is influenced by Arab, Chinese, Indian, Thai, and Japanese cultures. The food blends traditional Southeast Asian spices with Western dishes, which British, Portuguese, and Dutch colonists introduced during their centuries-long control of the country. It shares the same roots as Indonesian food, with dishes like satay, sambals, and roti canai bread served with rice and sweet curries.
Each region in the country is known for having unique dishes. Some of the main signature dishes being beef rendang (a tender slow-cooked beef curry with coconut milk and lime leaves), laksa (spicy coconut noodle soup), tapai (fermented rice), and the national dish of nasi lemak (coconut milk rice served with fried anchovies, sambals, and toasted peanuts).
Some of the best places for digital nomads in Malaysia to experience local Malay cuisine are at food markets and street food vendors. However, there are also a bunch of incredible restaurants worth adding to your hit list.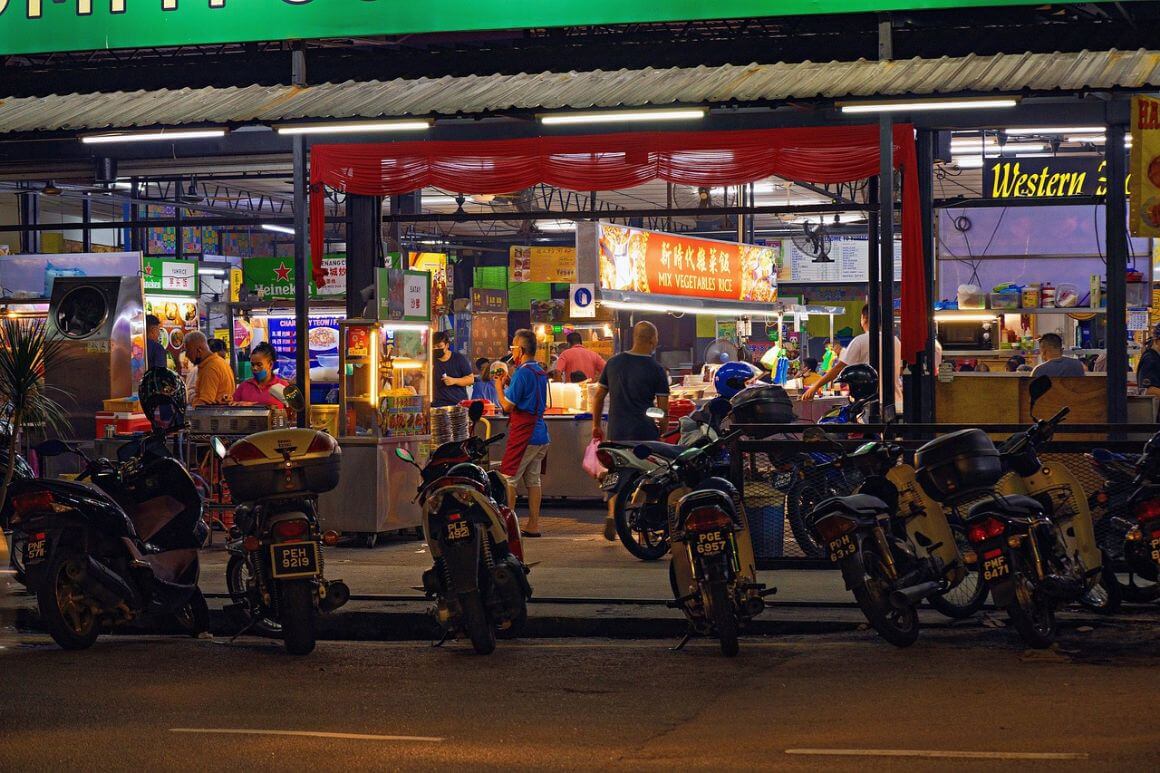 What it's like Living in Malaysia
Before you up stick and move, it's good to have an idea of what you're getting yourself into. Here is some vital information to know for digital nomads in Malaysia.
Visa situation
Malaysia offers visitors the De Rantau Visa, which allows qualified digital nomads to live in the country for a year, with the option of renewing the visa for an additional year. The visa is a multiple-entry document meaning you can explore the rest of Asia during your stay.
The visa costs $215 with an additional fee of $110 for every dependent you bring along with you. You will need a valid passport, three months' payslips, an updated resume, a letter of good conduct, and a personal bond form to apply for the visa.
Expat community
As one of the world's up-and-coming tech cities, Malaysia has a vast ex-pat community. The country offers a luxury lifestyle for a low cost of living, with a highly developed infrastructure and healthcare system.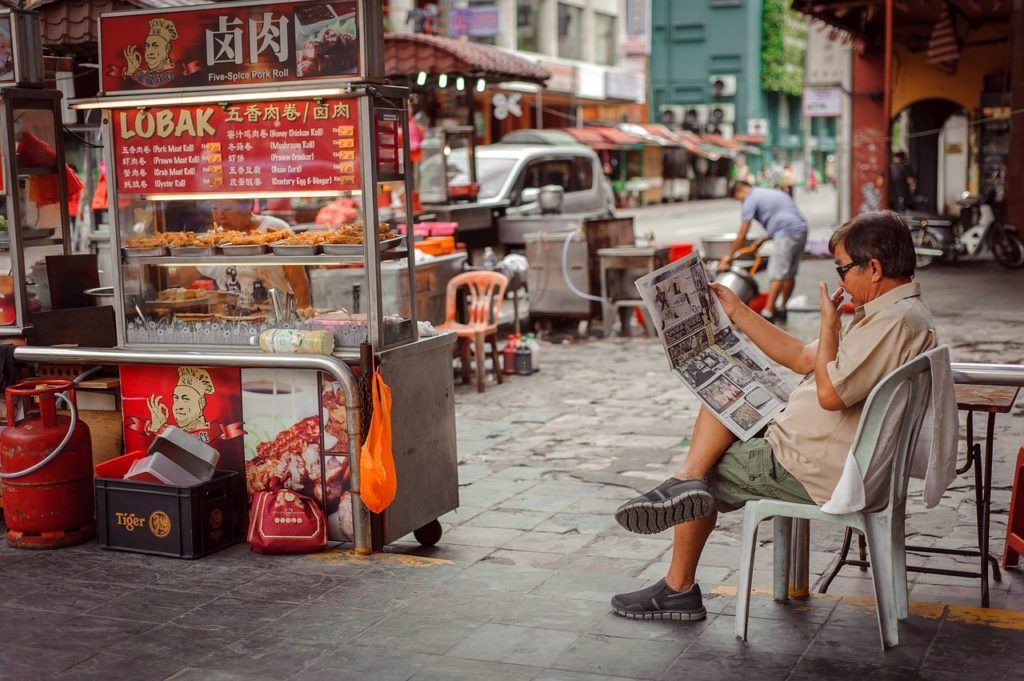 Most ex-pats and Malaysian digital nomads live in the state of Penang, on Penang Island, and in the capital of Kuala Lumpur. Johor is another region great for ex-pats looking for a more relaxed life. Many ex-pats also settle on the tropical islands of Langkawi.
Language
The national language in Malaysia is Malay or Bahasa Malaysia. However, since the country was colonized under British rule for much of its recent history, the government recognizes English as an international language. Most locals can speak fluent English, aside from a small portion of the population in remote regions of the country.
Transportation
Transport is highly developed in Malaysia, with an extensive road network connecting the country. East Malaysia is not as well-developed.
You can usually use a bus, train, or car to travel anywhere across Peninsular Malaysia. Islands are reachable via plane or boat.
Public transport in Malaysia is reliable and affordable, and the MRT, along with commuter rail lines, connects the city with surrounding towns. Close to half a million riders use LRT daily, connecting digital nomads in Malaysia to the city via train and bus.
Taxis are affordable and easy to hail. They are convenient when traveling at night or with luggage. A taxi costs around $18 for the 37-mile trip from the airport to the city. Depending on traffic, this journey takes between thirty-five minutes to an hour and fifteen minutes.
Things to do in Malaysia
The exquisite country of Malaysia offers an abundance of exotic and adventurous activities to do. From ancient rainforests to Malaysia's insane beaches to a fast-paced city scene, you won't find yourself short on things to do in this incredible location.
One of the most unique natural experiences is to admire the Orangutans in Malaysian Borneo. Observing these animals in their natural habitat is a once-in-a-lifetime experience, so you should take advantage of it while living in Malaysia.
The historic city of George Town is another destination worth checking out. Home to some of the country's best street food, stunning buildings, and a buzzing art scene, this Penang city is a meeting point of all of Malaysia's diverse cultures and religions.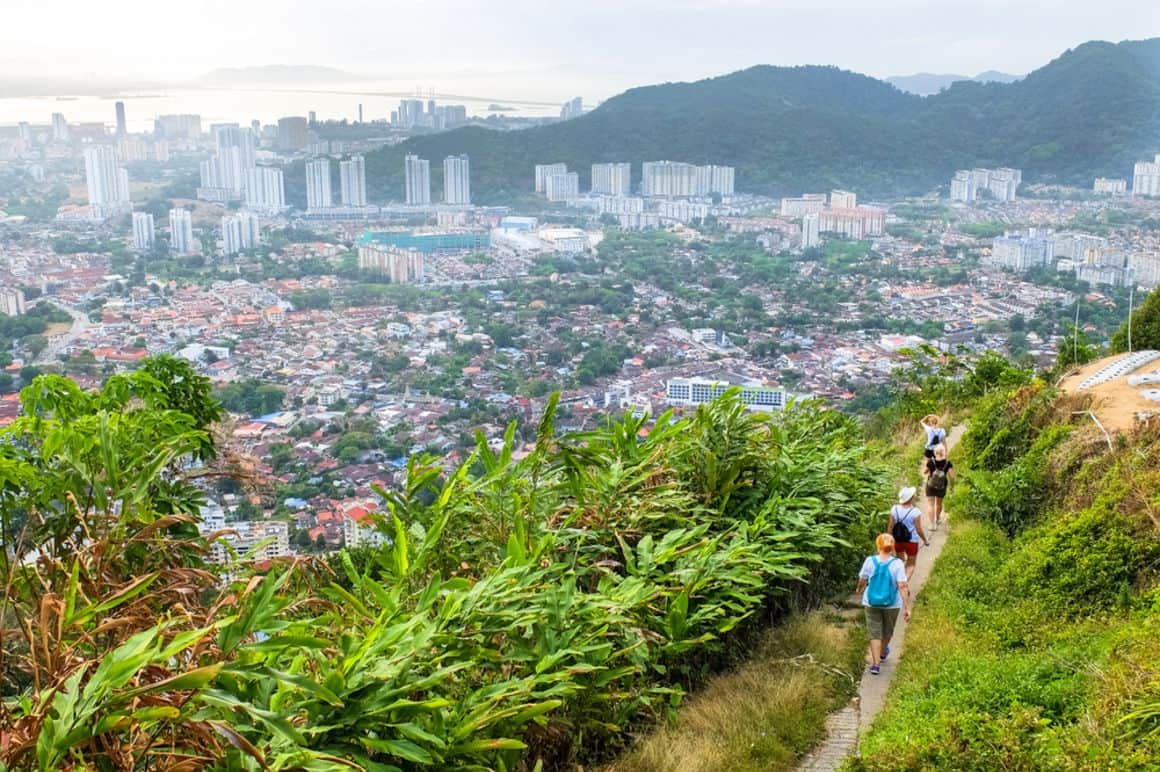 You can't live near the tropical Andaman Sea without taking a trip to the coastline. Langkawi is one of the most popular and beautiful places to visit in Malaysia. The region comprises nearly 100 islands and islets and is a UNESCO World Geopark, packed with limestone caves, wetlands, tropical beaches, and incredible jungles.
Adventurous digital nomads in Malaysia and experienced hikers won't miss an opportunity to climb the iconic Mount Kinabalu. The mountain is Malaysia's highest peak, a UNESCO World Heritage Site, and an exciting Malaysia national park. Summiting its peaks reveals some of the most incredible views of the surrounding mountains and forests.
For a more low-key hiking adventure, the Cameron Highland Trails climb and descend over a seemingly neverending vista of rolling hills. Scattered with tea plantations and lush scenery, these hills are famous for their moderate climate and respite from the humid weather in the lower regions. There are around thirteen trails to hike here, with some suitable for beginners and others best for advanced hikers. Look out for many epic hikes in Malaysia.
If you're interested in joining a few adventures and traveling around the country with other ex-pats, I advise joining a few local ex-pat groups on Facebook to see what others are doing while you're around.
Final Thoughts on Being a Digital Nomad in Malaysia
Each year, more and more digital nomads are making Malaysia their temporary home. With incredible natural scenery, a buzzing capital city, advanced infrastructure, and a high quality of living for a low price tag, it's not hard to see why. The Wi-Fi is fast, the people are friendly, the food is delicious, and living expenses are affordable.
Malaysia is perfect for any digital nomad who wants to settle in a paradisical location that still offers modern industries and fast-paced city life. It is also known for its strategic place in the heart of South East Asia, providing digital nomads in Malaysia with the opportunity to travel and explore the surrounding area without breaking the bank.
Visiting the country is made even more convenient with liberal visa regulations, which allow ex-pats to live and work for up to two years, depending on their occupations and experience. So, stop what you're doing and start looking into your next digital nomad destination in Malaysia – you won't be sorry!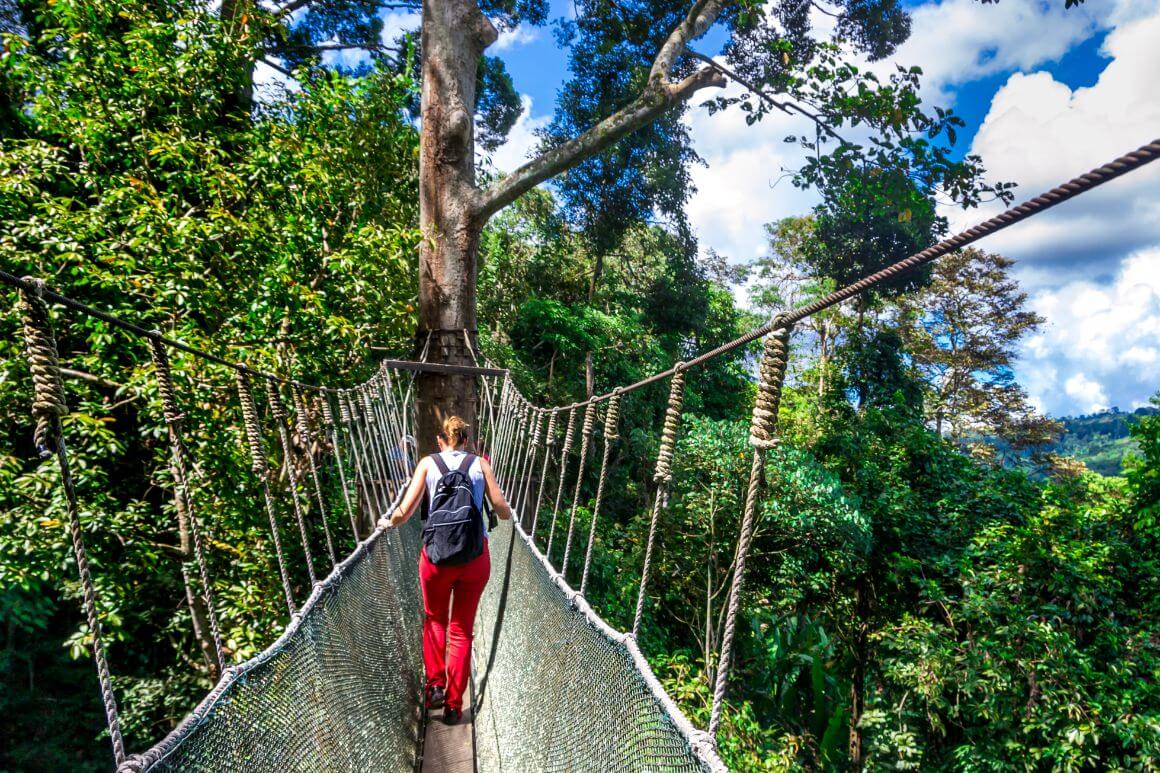 ---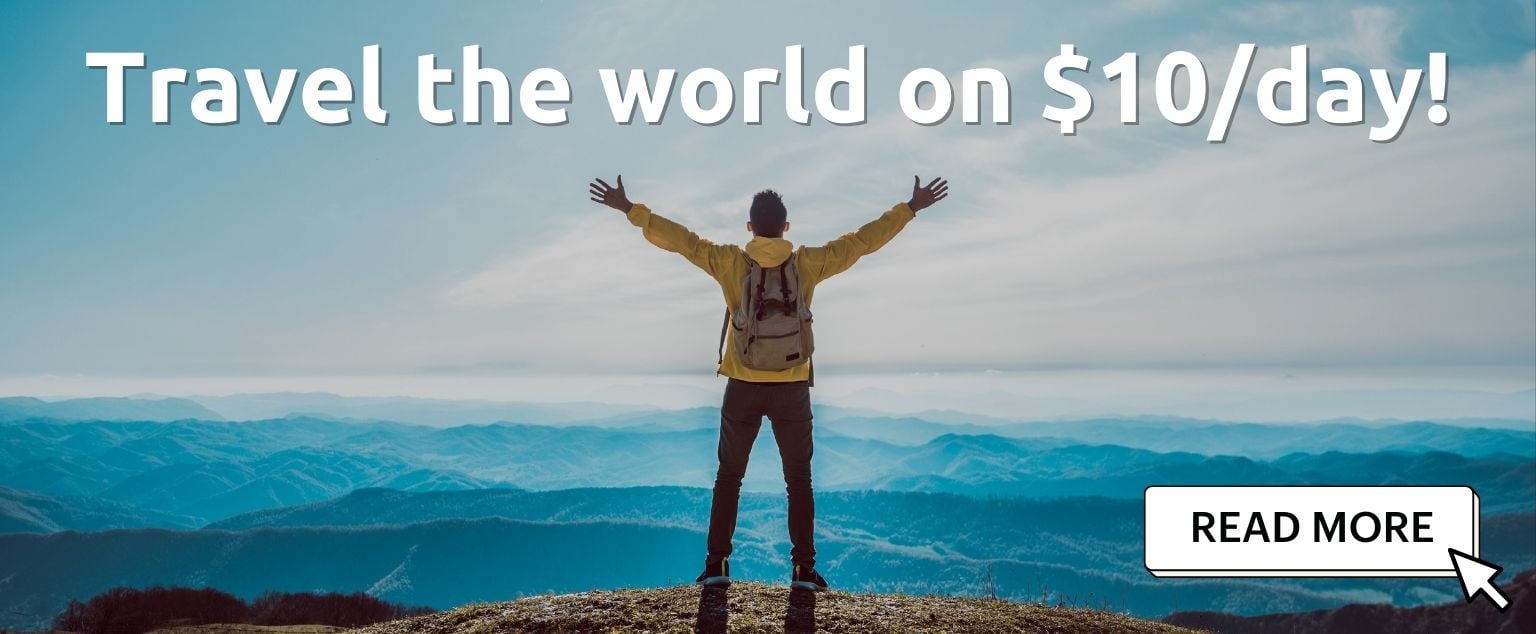 And for transparency's sake, please know that some of the links in our content are affiliate links. That means that if you book your accommodation, buy your gear, or sort your insurance through our link, we earn a small commission (at no extra cost to you). That said, we only link to the gear we trust and never recommend services we don't believe are up to scratch. Again, thank you!