Known as a luxurious island off the northwestern coast of Malaysia, Langkawi is popular for its pristine beaches and ancient rainforests.
Langkawi is actually an archipelago in the Andaman Sea comprised of 99 islands that center around the main island we'll be covering in this guide.
Though not a large island, there are many areas to choose from when deciding where to stay in Langkawi. This guide will break down the best areas in Langkawi and why.
Maybe you want a secluded beachfront vacation surrounded by lush jungle. Perhaps you're visiting Langkawi with family. Or you're a backpacker who wants to be close to the liveliest bars and meeting spots on the island.
No matter what you prefer, we'll discuss the best places to stay in Langkawi below!
Look no further than our highest recommendations for places to stay in Langkawi below!
The perfect tranquil tropical island retreat, this lodge is located in the foothills of Bukit Sawak Forest Reserve.
Ideal for a couple, this Airbnb is run by a really friendly family who has decorated the lodge beautifully and keep it spotlessly clean. Soak up the views from the terrace and see if you can spot the wildlife in the surrounding nature.
Best Hostel in Langkawi: Tubotel
For a unique hostel stay, choose Tubotel. Guests can opt to stay in the hostel's clean and fresh dorm room, or select a solo pod room and wake up with your very own view of the ocean.
The hotel's breakfast is delicious and the beachside terrace has unbeatable sunset views.
For a location just a few steps from the beach and with comfy and clean rooms, this hotel is great value for money. Close to all of the action, you can find a wide selection of restaurants and bars close by, as well as malls.
Rooms come with balconies so you can spend some time relaxing in the sunshine; plus the staff is really helpful.
Langkawi is Malaysia's luxury island, one of the best places to stay in the country, popular with local and international tourists alike for its pristine beaches, ancient rainforests, and duty-free shopping.
Officially known as Langkawi Permata Kedah ('Langkawi, The Jewel of Kedah') after the state in which it is located, Langkawi is actually an archipelago of 99 islands in the Andaman Sea off the northwestern coast of Malaysia – all of it centered on the main, eponymous island.
Though only just under 480 kilometers in area, there are many areas to choose from when deciding where to stay in Langkawi. But we're here to help with a handy guide.
We'll start with Kuah, the biggest town and main transport hub of Langkawi.
As well as being a port town it's home to many shopping opportunities and lacks the beachside amenities of other areas, but being the biggest town is an advantage: accommodation can be cheaper, the food is plentiful, and tours and vehicle rentals are arguably easier to put together here.
Clockwise around the island on a southwestern promontory is Pantai Tengah ('Middle Beach' in Malay). This area plays host to the longest expanse of beach on the island, so the main activity here is reclining in the sand.
Pantai Tengah has a laid-back feel, with some beachside cafes and a backpacker scene with cheaper accommodation slightly inland.
Further north along the coast, most of the beachside action takes place at Pantai Cenang. The white sand and palms of this beach attract family-friendly hotels as well as luxury 5-star resorts.
Slightly further to the west is the secluded Pantai Kok, where accommodation is lavish; it's also the gateway to the jungle and the district's second-highest peak, Gunung Mat Cincang.
Lastly on the north of the island lies the beautiful hideaway of Tanjung Rhu, home to a white-sand beach, mangrove swamps, and some Ha Long Bay-esque karst pinnacles jutting out of the sea.
It's a beautiful spot that's also popular with locals, with cheap eateries but few other amenities located nearby.
So much is packed into the relatively small area of Langkawi island that it can be difficult to decide exactly where to go during your holiday trip to Langkawi. Read on as we'll cover the towns above in more depth.
Linked by an easy-to-navigate ring road that sometimes traverses the jungle, Langkawi is a joy of an island to navigate by rental vehicle; whether it's by car or bike, nothing beats the freedom on offer when it comes to your own set of wheels on holiday.
And not only is it easy to get around Langkawi, but it's also a beautiful place for mini road trips amidst stunning sea views and palm-fringed roads.
You're never too far from another area of the island. In fact, it can be traversed in one day by car. But with waterfalls and rainforest to explore, and beaches to recline on, seeing it all can depend on where you're based.
Will you opt for luxury or something more down-to-earth? Here's our guide to help you out!
1. Kuah – Where to Stay in Langkawi for Convenience
Kuah is the modern heart of Langkawi, the biggest town on the island and, as a result, home to many shopping and dining options. Shiny shopping malls, fast food outlets, and other modern amenities have sprung up in recent years, making it a place to stay for convenience, despite the lack of beaches.
Though not as famous for nightlife as other areas, the position of Kuah as the island's port means that most visitors start their journey to Langkawi in this town. Deliciously fresh seafood restaurants open until late and there are a few pubs and bars dotted around town.
Things to See and Do in Kuah
Snap a selfie with the statue of the sea-eagle (Langkawi's emblem) at Dataran Lang – 'Eagle Square.'
Visit the Al-Hana Mosque and admire the unique mix of Malay and Uzbekistani motifs.
Stroll through CHOGM Park, built in 1989 to celebrate the Commonwealth Heads Of Government Meeting held that year in Malaysia.
Explore the night market on Wednesdays and Saturdays at Pusat Bandar Kuah.
Embark on one of the reasonably priced tours advertised at Kuah Jetty.
Try some Chinese seafood at Langkawi Fish Farm.
Go to Langkawi Legend Park and learn about the island's local myths and folktales.
Fill your suitcase with shopping from one of Kuah's many malls, including Langkawi Fair Shopping Mall, Jetty Point Mall, and Saga Shopping Center…
… And catch a film at Teow Soon Huat, a large mall that's also home to Langkawi's only cinema!
This air-conditioned apartment with 3 bedrooms and 2 bathrooms – A master bedroom with a king bed; the second bedroom has a queen bed and a smaller bedroom with a single bed. The kitchen is fully equipped for guests who like to cook.
Peaceful and serene, this hotel is all about the sea views and surrounding gardens. Choose to stay in a well maintained double room or excellent longhouse and be treated to a pool with unbeatable views of the ocean. Breakfast is delicious and staff is available to help you with any requests.
Best Hostel in Kuah: Clover Guesthouse
A hostel with a relaxed atmosphere, this guesthouse is close to the beach and pier, perfect for independent travellers. The dorm and private rooms are neat and tidy and there is a shared kitchen for guests to use.
Experience the local life in the surrounding area with a wide selection of cheap eats nearby.
2. Pantai Tengah – Where to Stay in Langkawi on a Budget
The alternative beach destination in Langkawi – the other and most popular being Pantai Cenang – Pantai Tengah was only accessible via a dirt road until 1994.
Before then, intrepid travelers came and went, but some made it home, so you'll find a sizeable chunk of Malaysia's backpacking scene here. Because of that, this area of Langkawi is relatively laid-back, but with some truly late-night nightlife on offer.
More bohemian than other destinations, though still, we'd use the word loosely, Pantai Tengah is Langkawi's longest stretch of beach and therefore it attracts visitors from all over the world today. It's home to bars, restaurants, a large harbour, and even a cruise ship terminal.
Things to See and Do in Pantai Tengah
Eat at one of the many international restaurants here, from Italian and Lebanese to Thai and Malay.
Make merry at one of the late-night bars until the early hours; Tammy's Place, for instance, is often open until 6AM!
Give your body some TLC at one of the numerous spas in the area.
Book yourself a tour to go eagle-feeding or mangrove-exploring.
Simply relax on the beautiful beach that this area is most famous for.
Pantai Tengah has many budget options, and this Airbnb deserves a spot at the top. With stunning interior design, it's one of the most stylish homes in the area. The floating bed is worth an Instagram and the location couldn't be better. On top of that, there's a food truck stopping next to the hotel, offering cheap local dishes. Perfect if you want to keep the costs low and experience the tasty Malaysian cuisine.
Located close to the beach (maximum five minutes by foot), you'll be in a top location when staying at this cute Western Motel. The rooms are basic but charming, equipped with an aircon, a fan and a flat screen TV. It's incredibly affordable as well. There's a in-house restaurant serving the most delicious food according to previous guests.
Indulge in a slice of luxury by the sea. Choose to stay in a room or a lavish private villa set among lush landscaped gardens.
With two pools, a restaurant, bars, and local amenities close by, there is something for everyone to enjoy at Frangipani.
3. Pantai Cenang – Where to Stay in Langkawi for the Best Nightlife
Pantai Cenang has long been a haven for all sorts of travelers and holidaymakers on various budgets, though recent developments have made this beach even more bustling and popular than ever – even out of season.
It's the two-kilometer stretch of white-sand beach that keeps travelers returning year-on-year.
With the influx of tourists visiting this area, a lot of Langkawi's best nightlife has centered in this area, plus bars and eateries to suit all budgets. The accommodation here also runs the whole gamut of types, from all-inclusive 5-star resorts to budget guesthouses.
Things to See and Do in Pantai Cenang
Wander Jalan Pantai Cenang to sample cuisine from fancy restaurants to street food…
… And check out its shopping options, including a duty-free mall.
Visit the Laman Padi Museum and learn about rice production.
Check out Underwater World, Malaysia's largest aquarium.
Try some water-based fun including banana boats, speedboat rides, and jet-skiing.
And of course, relax and catch some rays on the beach itself.
Offering stunning view of the beach. This beachfront chalet unit is perfect for one or two guests who want to partake in wate activities. The room has 1 queen-size bed or 2 single beds and an attached private bathroom. Sleeping arrangement comfortable for 2 adults, max 3 (if 1 child sharing a bed).The chalet also has air conditioning, a TV and minibar.
This super cute guesthouse doesn't just place you minutes from the beach, it also won't break your bank, even if you're staying for long term. The charming cottages are equipped with aircon, a mini fridge, kettle for tea and coffee and a TV. It's a super quiet and peaceful place, with a garden and great outdoor seating areas. If you need some help with booking tours or renting a vehicle, your hosts will be happy to assist you. They also give great recommendations on what to do in the area.
Best Hotel in Pantai Cenang: Fuuka Villa
Quiet, clean and just a stone's throw from the beach, the friendly staff at Fuuka Villa will make your stay in Langkawi stress-free. Rooms are large and come equipped with everything you should need.
Cool off in the sparklingly clean pool, take some time out on your private terrace and stroll to the restaurants nearby for dinner.
4. Pantai Kok – Coolest Place to Stay in Langkawi
Formerly a small fishing village with a few seafood restaurants, Pantai Kok is a thriving little area centered around a marina that houses yachts and restaurants. It is, of course, also home to a charming beach area surrounded by limestone hills and palm trees.
It's here where the southern beach vibe of Langkawi gives way to the ancient mountains and jungle of the north and west of the island.
At Pantai Kok, you'll find Langkawi's two tallest peaks – Gunung Raya (881m) and Gunung Mat Cincang (850m) – and the now world-renowned Langkawi Sky Bridge. You'll find a surprising amount of Langkawi's attractions jammed into this are which is why it's so damn cool!
Things to See and Do in Pantai Kok
Get adventurous and hike the trail up Mat Cincang…
… Or take the Langkawi Cable Car to the top!
Check out the multiple falls and pools at Telaga Tujuh ('Seven Wells') Waterfall.
Relax in the tranquil and secluded setting of Pantai Kok beach.
Marvel at the rainforest below and the incredible vistas as you walk the Langkawi Sky Bridge.
Get a horse ride or watch a spectacular horse riding show courtesy of Island Horses.
Check out around Oriental Village – a nice spot filled with shops and eateries.
Best Airbnb in Pantai Kok: Modern Secluded Cottage
If you want to experience nature, tranquility, and still be connected to the Island, this cottage with 2 bedrooms and bathrooms is the perfect place to stay. With complimentary WIFI and every amenity you can imagine, including ingredients for breakfast.
Best Hostel in Pantai Kok: SHAKA SeaGyspy
This hostel is less about luxury and more about enjoying nature, meeting other travellers, and adventuring to lesser-touristed spots on the island.
The simple rooms are basic but well maintained; bathrooms are shared. Breakfast is provided, and there are plenty of local restaurants to discover close by as well as the local market to stock up on snacks.
Best Hotel in Pantai Kok: GeoPark Hotel
Surrounded by the lush rainforest, the GeoPark Hotel is close to popular activities on the island, such as the Sky Bridge. Rooms are clean and good value for money and staff are helpful with information on things to do in Langkawi.
There are some local restaurants nearby to enjoy evening meals, but the best part of staying in this hotel are the views of the lake and mountains.
5. Tanjung Rhu – Where to Stay in Langkawi with Families
Tanjung Rhu is a beautiful spot to behold on an already beautiful island; after a drive through a rainforest, pine trees fringe the meandering white-sand beach, gradually giving way to atmospheric mangroves at Kilim River Geo Park, whilst karst rocks shoot out of the sea.
In terms of natural scenery, Tanjung Rhu has it all, so we think anyone will enjoy staying here, though families and couples will enjoy the peace and quiet.
It's a quiet, sleepy place with few resorts – 5-star Tanjung Rhu Resort and the Four Seasons Langkawi are located here – but at the same time this area is popular with locals who you'll find sitting and eating some mee gulung (Langkawi's speciality noodle dish) at roadside eateries.
Things to See and Do in Tanjung Rhu
Embark on a fascinating tour of the mangrove swamps and karst landscapes at Kilim River Geo Park, a UNESCO World Heritage Site…
… And visit Pulau Anak Tikus to see 480 million-year-old fossils.
Be brave and go for a swim at the (almost) secret Shark Bay Beach!
Check out the black-sand beach at Teluk Yu and – if you have children – let them go wild at the great children's play area here.
Simply wander the tranquil and beautiful stretch of Tanjung Rhu Beach.
And try a delicious plate of mee gulung at one of the roadside stalls.
It's a 15x17ft compact studio unit on the upper story of a duplex rise with a stunning view. The one-bedroom and bathroom also has a bar table and stools, fully equipped kitchen and private entrance.
In an area of luxury hotels, this sweet holiday village offers affordable holiday bungalows located among lush gardens. The fantastic location – just a five-minute walk to a paradise beach – is near to excellent eateries and an interesting food market.
The owners are super friendly and the cottages come with extremely comfortable beds.
If you want to experience amazing luxury, look no further than the Four Season Resort. Guests have access to the private white-sand beach and the massive outdoor pool. There are different types of suites, including private villas which offer space for up to 8 people at a time – perfect if you travel with friends or family. Of course, there's also a restaurant on site, meaning you can even enjoy room service. On top of that, the resort also offers Spa facilities, a kids club and yoga courses!
Here's what people usually ask us about the areas of Langkawi and where to stay.
ALWAYS sort out your backpacker insurance before your trip. There's plenty to choose from in that department, but a good place to start is Safety Wing.
They offer month-to-month payments, no lock-in contracts, and require absolutely no itineraries: that's the exact kind of insurance long-term travellers and digital nomads need.
SafetyWing is cheap, easy, and admin-free: just sign up lickety-split so you can get back to it!
Click the button below to learn more about SafetyWing's setup or read our insider review for the full tasty scoop.
We've covered the best areas to stay on Langkawi, whether you want to base yourself near the best beaches on Langkawi, lively nightlife, or deep in a secluded jungle.
There is so much to do and see in Langkawi for all types of budgets and travel styles; still, you'll want to base yourself in the right area for your interests.
Still not sure where to stay in Langkawi?
Tubotel is an awesome, unique hostel that offers clean dorm rooms and privates with an ocean view! You can't beat the hotel's delicious breakfast and sunset views!
Cenang Plaza Beach Hotel is another top choice, as it's just a few steps from the beach with comfortable and clean rooms. Here you can find a wide selection of restaurants and bars close by, as well as malls.
Do you think visiting Malaysia might be dangerous? Take one look at our travel safety report on Malaysia and you'll find that it surely isn't.
Have you been to Langkawi? Let us know if we missed anything in the comments!
Do you own or run a kick-ass hostel? Want to be featured in this list? Get in touch at [email protected]
---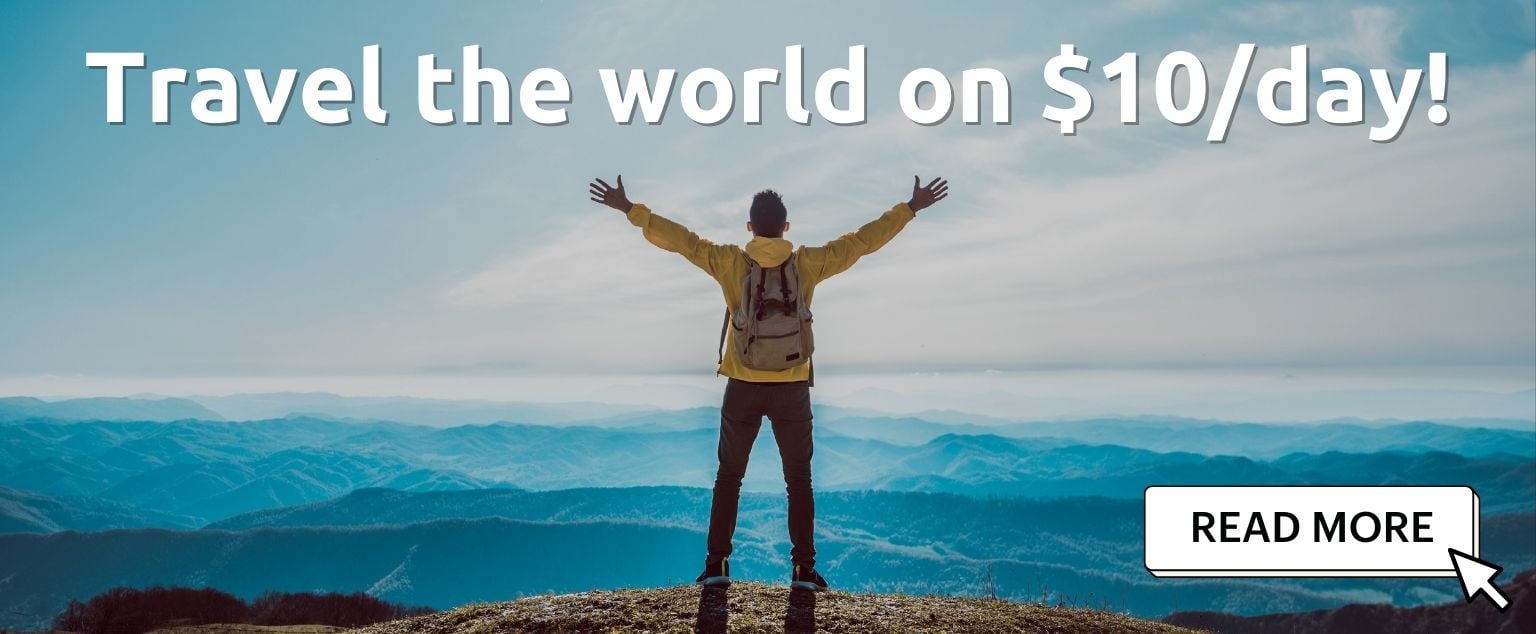 And for transparency's sake, please know that some of the links in our content are affiliate links. That means that if you book your accommodation, buy your gear, or sort your insurance through our link, we earn a small commission (at no extra cost to you). That said, we only link to the gear we trust and never recommend services we don't believe are up to scratch. Again, thank you!