When it comes to the ultimate island getaway, the archipelago of islands in the Andaman Sea is high up on every traveler's bucket list for many good reasons! One of these reasons is that this special area is a treasure trove of the most remarkable, idyllic beachscapes in the world.
Langkawi is one of these islands and not only is it the perfect island holiday destination, but it is also brimming with culture, activity and watersports. Known as the 'Jewel of Kedah', you are in for a real treat when you visit this one of a kind paradise! Venture just off the mainland coastal district of northwestern Malaysia and lose yourself in the magic on our Langkawi itinerary!
These islands are part of the ever-beautiful state of Kedah, found next to the Thai border and provide every traveler the opportunity to truly sink into a world of amazement. Featuring enchanting sea life, dreamy beaches, white-sand shores, and luxurious beach resorts – our itinerary for Langkawi is overflowing with relaxation and must-see attractions.
Learn what to do in Langkawi to soak up the bliss and make memories of a lifetime!
Choosing when to visit Langkawi is all about planning around what you want to enjoy most from this stunning holiday spot! Do you want to soak in the sun and partake in lots of tours and activities? Or do you want to have a more laid-back, lowkey experience on your Langkawi itinerary? Based on when you decide to go, you can have the time of your life and make your Langkawi trip itinerary suited to your preferences.
When you start planning a trip to Langkawi, you will need to know about its seasons and what to expect during different times of the year. Each season has its own unique benefits!
The high season boasts perfect sunny days with practically no rain – making it the best time to visit Langkawi for days of fun in the sun. You'll just need to bear with the crowds and some of the steep prices, but it is worth it! This season is between January to March.
As for midseason (April to August), you can expect everything to be cheaper, as the hotels cut their prices down considerably! You can find a lot of midrange hotels that will give 50% discounts during this phase. However, you'll also need to respect that this is a predominantly Muslim state. Midseason falls during Ramadan – a sacred fasting season for people of the Islamic faith. This means a handful of establishments will be closed or will only be open in the early morning!
Low season is also a great time to visit for those wanting an exceptionally mellow Vacation in Langkawi. Falling between September to October, it's a great time to visit as you can enjoy a less tourist-full holiday! Although this is considered Langkawi's rainy season, this beautiful island only gets around 2 hours of rain a day, so there's ample time to explore and make the most of your trip!
Truth is, Langkawi's near-perfect climate allows for you to have a blast, no matter when you visit! Pick a season that matches your needs and look forward to a mesmerizing trip to Langkawi.
Langkawi is astoundingly beautiful and offers a plethora of amazing accommodation spots in all of its neighborhoods! Choosing the best place to stay in Langkawi in 3 days is much like choosing when to visit – it depends on your own individual preferences. From more authentic homestays to Langkawi's budget hostels to swish hotels, there is a bed for everybody!
If you're looking to have a high-energy vacation full of late-night dancing and delicious tropical drinks, be sure to stay in the thriving area of Pantai Cenang! This 2km stretch of white sand along the pristine western coastline of Langkawi is a mecca for sun-lovers and partygoers. Spend your days lazing on one of the most beautiful beaches and then come alive for a night of festivities!
Enjoy the best of both worlds, with a combination of tranquil island ambiance and the action-packed thrill of near-by amenities and tours. Pantai Tengah is the place to be. This is a quieter neighborhood, but you are bound to meet some new friends on the beaches, which are some of the most gorgeous in the world! You can also find several luxurious spas to treat yourself before returning to the welcoming waves of the ocean.
For those with a taste for the finer things in life, you'll be in heaven in Pantai Kok – easily the most upmarket neighborhood in Langkawi. Here you can find the most exclusive 5-star hotels and restaurants on your Langkawi itinerary! You'll be surrounded by all the comforts you could ever dream of.
Staying in hostels is a fantastic way to have an affordable trip, and The Kasbah Langkawi makes it an extra special experience, too. Have your pick between flying beds or Japanese-style beds on an upper deck set up with mosquito nets and fans. You can get into the vibe and have a bite to eat at the onsite restaurant!
The perfect tranquil tropical island retreat, this lodge is located in the foothills of Bukit Sawak Forest Reserve.
Ideal for a couple, this Airbnb is run by a really friendly family who has decorated the lodge beautifully and keep it spotlessly clean. Soak up the views from the terrace and see if you can spot the wildlife in the surrounding nature.
Best Budget Hotel in Langkawi – Bed Attitude
Bed Attitude is an awesome budget hotel that is fitted with an air conditioner, free WiFi and universal sockets with a USB adapter. If you want to be close to all Langkawi attractions, then this is one of the best accommodation options for you! The hotel is stylish, cozy and ultra-unique!
If you want the celebrity treatment during your Langkawi itinerary, then you will be thrilled with all the special touches and luxury feel found at St. Regis Langkawi. The location is prime, right on the beach, and surrounded by tropical rainforest. Enjoy all the best amenities, such as an onsite spa, fitness center, and 5 world-class restaurants!
Getting from place to place on your itinerary for Langkawi is an adventure all in itself! The island is so gorgeous, you are bound to find hidden gems everywhere! One of the best ways to make sure you do is to hire your own car or bike and go for joy rides in between your stops. This option gives you the freedom to choose where you go and when, adding a new level of excitement when you travel to Langkawi!
If you're wanting to experience a more authentic, local vibe whilst touring Langkawi, then you can always hop on a taxi! Taxis are found scattered around every corner of this vivacious island, so you will always have a way to get where you want to go! This is a cheap, convenient option for those wanting to avoid the responsibility of driving during your Langkawi itinerary.
If you feel up for a bit of heart-pumping activity, hiring a bicycle can also be a charming way to get around Langkawi. There are lots of beachside areas that have plenty of vibey places and shops you can explore! You can also use these opportunities to walk as well, breathing in the salty fresh air as you enjoy Langkawi.
Lastly, you can find a ferry dock at Kuah Jetty. This is a lovely place to get boat tours and get out into the sea for day trips from Langkawi!
Langkawi Sky Bridge | Oriental Village | Kilim Geoforest Park | Galeria Perdana | Pantai Cenang Beach
Start your 2-day itinerary in Langkawi by exploring the many beautiful places within this destination that make it the unique paradise that it is! See breathtaking views, soak up the island lifestyle and enjoy famous Langkawi attractions.
Day 1 / Stop 1 – Langkawi Sky Bridge
Why it's awesome: Enjoy unbeatable views of Langkawi's rainforest!
Cost: USD $20 for adults and USD $0.72 for children.
Food Recommendation: For a taste of food that is cooked to perfection, head on over to the German Food Corner! You can enjoy a scenic setting as well, as this restaurant is found in the Oriental Villiage.
Start the first day on your Langkawi itinerary by getting a lay of this majestic land. Journey to the top of Machinchang mountain and behold the amazing views of the expansive Langkawi rainforest! There is no better way to introduce yourself to the abundant natural landscapes than be getting one of the best peeks from this iconic spot.
Not only do you get to enjoy the surrounds and the mountain, but you can walk through some of the lushest vegetation in the world on a 125-meter curved pedestrian cable-stayed bridge. The bridge itself is incredibly impressive to look at, and much more beautiful to climb onto and take a stroll on in the early morning!
The bridge was built relatively recently, with its debut in 2005. You can now amble across the sleek bridge and admire the forest surrounds 660 meters above sea level! This is one of those must-do Langkawi walking tours for everyone visiting the beautiful island.
You can use this as a chance to appreciate the rich wildlife and diverse plant life of your holiday destination before you go about with the rest of your 2-day itinerary in Langkawi!
Day 1 / Stop 2 – Oriental Village
Why it's awesome: A quirky, themed open-air complex with a bunch of unique stores and establishments to enjoy!
Cost: USD 24c for entrance, and then you pay for what you buy.
Food Recommendation: For a variety of both western and local cuisine, have a tasty bite to eat at Oriental Cafe!
Oriental Village has a personality of its own, and is an upbeat place to visit for shopping and exploring on your Langkawi itinerary! You can enjoy the large lake in the center of this village and the scenic atmosphere. The buildings are all artistically built and create an animated feel to the entire complex.
Whilst you are here, you can leisurely walk about and visit the places that interest you. Oriental Village has an amazing art gallery with local works, animal exhibits, clothes, locally made craft stores, and souvenir hubs.
This is a popular spot for both tourists and locals alike, so expect a crowd when you go! It's also the place where you can get tickets for the Langkawi Skybridge and Langkawi Cable Car, so you would have already peeked at it during your first stop.
This is a delightful and interactive activity, and will allow you to relax into your day and meet a few of the friendly locals!
Insider Tip: If you're looking for the best place to get quality souvenirs, then be sure to check out Oriental Village Handicrafts!
Day 1 / Stop 3 – Kilim Geoforest Park
Why it's awesome: The only UNESCO World Heritage forest site in Malaysia!
Cost: USD $48 – USD $96, depending on how you choose to experience it.
Food Recommendation: Dig into spicy goodness at Alhamdulillah Restaurant! The food here is to die for, and it is also very affordable. You can enjoy meals ranging from Mediterranean, Middle Eastern, Arabic cuisine.
One of the best things to do in Langkawi island, Malaysia, is to stop off and explore the Kilim Geoforest Park. This protected landscape spans around 100 square meters and preserves some of the most stunning habitats and wildlife you will ever see! Your experience visiting Malaysia is not complete without a tour here!
If you want to know what to see in Langkawi, then we suggest a trip here. You can find numerous tours on offer, from mangrove walking tours to boat rides around the perimeters, this Langkawi attraction provides ample activity. You can choose which way you want to take all of this in!
Kilim Geoforest Park protects and maintains pristine mangrove swamplands, untouched beaches and dramatic karstic hills that jut out in the direction of the welcoming Andaman Sea! With so many amazing places to see in Langkawi found in this one spot, it cannot be missed.
Prepare to meet some colorful creatures as well, as this Geopark is home to otters, monitor lizards, macaques and many tree crabs! This is the perfect place to visit during a weekend in Langkawi!
Insider Tip: If you want to do world-class birdwatching, this is the chance to do it! You can spot kite eagles, white-billed fish eagles and kingfishers whilst adventuring the park.
Day 1 / Stop 4 – Galeria Perdana
Why it's awesome: An unusual museum in Langkawi that showcases gifts and awards that were handed to the former Malaysian Prime Minister, Dr. Mahathir bin Mohamad.
Cost: USD $1 for adults and USD 50c for children
Food Recommendation: Adib Seafood Restaurant is a casual hangout to grab some delicious, fresh meals! You can get a feel for traditional Thai-Malay cuisine.
One of the best ways to explore the history and talents of Langkawi is to visit the Galeria Perdana! The museum itself is quite charming, and has some really beautiful architectural finishings. Within the museum's walls, you can be taken on a journey and gain insights into the life and achievements of the former prime minister of Langkawi.
Stroll the museum and marvel at some of the stunning gifts, mementos and awards that were given to Dr. Magathir bin Mohamas by foreign governments and corporations. These priceless memories capture and celebrate the ruling of the fourth prime minister of Langkawi! You can find things such as Japanese paintings on silk, oriental rugs, Thai wood carvings, wooden model ships, collections of crystals and more!
Appreciate the quality and beauty of the preserved items and enjoy that they are available for view, rather than being hoarded within a building somewhere, collecting dust and cobwebs. Not to mention, the building that is now used as a gallery is astoundingly well designed and has some fascinating and artful interior structures to admire. Make the most of your 2 days in Langkawi and see it for yourself!
Some of the best features of the museum include it's two breathtaking ceilings, which are made with delicate plastered work of colored glass. This is a great contrast to the exterior, which is inspired by traditional Malay architecture. Before you go, also make sure to walk about the gardens!
Insider Tip: This is one of three museums in the world dedicated to the life of the fourth prime minister of Langkawi, and this is the only one that showcases this multitude of personal gifts and belongings. Take your time to see it all, as there is plenty to see and it's all worthwhile!
Day 1 / Stop 5 – Pantai Cenang Beach
Why it's awesome: A popular, scenic beach in Langkawi!
Cost: Free!
Food Recommendation: La Sal is a beautiful spot that offers some of the best and most delicious Malaysian cuisine! If heaven was something you could taste, you will taste it here!
Close off the activity of the day on one of the most well known and beautiful beaches in Langkawi! Enjoy the stunning vistas, sweeping views and upbeat atmosphere that make this 2km stretch of white sand the outstanding Langkawi landmark that is is.
Here you can enjoy sundowners, have a dance and really celebrate your arrival on this fantastic island! This picturesque beach strip offers some of the best cafes, restaurants, souvenir shops and outlets. You'll soon agree that this is one of the top beaches in Malaysia! It's the perfect place to enjoy the last few hours of your afternoon before getting your party on at night.
Spend your time lapping up the gorgeous, crystal clear ocean water and the island ambiance on Pantai Cenang Beach as you reminisce about your first day in Langkawi!
Insider Tip: This beach is a hub for exciting watersports! Be sure to enjoy jet skiing, parasailing or even snorkeling before the sun goes down on the perfect one day in Langkawi!
Dataran Lang | Tanjung Rhu Beach | Langkawi Cable Car | Langkawi Wildlife Park | Pantai Kok Beach
Look forward to making the most of your last day in Langkawi as our 2-day Langkawi itinerary continues to delight! Cover more of the most incredible must-see attractions and activities so that you can touch all the bases before you head off to visit other amazing areas of Malaysia.
Day 2 / Stop 1 – Dataran Lang
Why it's awesome: Iconic eagle statue site in Langkawi!
Cost: Free!
Food Recommendation: Sit down in the charming setting of Haroo Story Restaurant and enjoy a light, tasty breakfast prepared with a skillful flair!
Start your second day on our Langkawi itinerary with a visit to Dataran Lang, also known as Eagle Square. You may be wondering what could be so exciting about a statue, but once you visit this scenic spot, you will understand what all the hype is about. This statue is one of the island's most famous man-made structures, and really is a treat for the eyes during your 2 days in Langkawi!
Admire the talent and craftsmanship of the Dataran Lang statue, which looks like a majestic eagle that is about to take flight – its wings spread out broadly and with pride. The monument is an impressive 12 meters tall, and is a must-visit for everyone whilst on the island!
Take your picture with this prevalent symbol of Langkawi and enjoy the beginning of a whole new day of adventure! Whilst you are here, take the chance to stroll the nearby pear and gaze out over the calm lapping waters of the Kuah Bay's harbour.
Over and above the magical statue, you can also find other attractions like miniature fountains, bridges and terraces that make this the ideal place to take holiday pictures in Malaysia, Langkawi.
Insider Tip: This is a great base for Langkawi tours, and you can find a local guide with ease to show you around before or after you admire Dataran Lang!
Day 2 / Stop 2 – Tanjung Rhu Beach
Why it's awesome: A private, peaceful and beautiful beach in Langkawi.
Cost: Free!
Food Recommendation: Enjoy an unforgettable meal at the Chef's Table in Tanjung Rhu Resort! Bask in the scenic surroundings and delight your taste buds to a culinary experience for the books.
When deciding which are the best places to visit in Langkawi, you cannot miss the opportunity to see its famous coastlines! One of the most stunning beaches on the island is Tanjung Rhu Beach. Here you can find yourself awestruck by expansive, sweeping views of the emerald blue ocean waters on Langkawi, and even enjoy glimpses of faraway islands in the distance.
Found in the northeastern edge of Langkawi, this is the best beach for those wanting to enjoy that idyllic, tropical setting with breathtaking views of the horizons. One of the other benefits of this beach is that it tends to be more tranquil and quiet than the other more busy beaches on the island.
You will also get the opportunity to sightsee beautiful casuarina trees fringing this beachscape, adding even more majesty to the already stunning setting. Translated to English, the word Tanjung means 'cape' or 'promontory', and Rhu means 'casuarina trees', so this is something the beach celebrates in its very name.
Insider Tip: The white sands of Tanjung Rhu Beach are soft and beautiful, but can become extremely heated on very sunny days! Be sure to bring shoes for protection when visiting, so you can stroll about without the worry of blisters.
Day 2 / Stop 3 – Langkawi Cable Car
Why it's awesome: An incredible aerial link that provides outstanding views over Langkawi's landscapes and coastline!
Cost: USD $8 – USD $20
Food Recommendation: Tuck into delicious seafood made locally at Orkid Ria Seafood Restaurant. You won't regret it!
Also known as the 'Sky Cab', the Langkawi Cable Car is an integral part of tourism on the island and is, therefore, a must for all travelers! This major attraction is a colorful, characteristic cable car that rides over the arial link between Oriental Village and Teluk Burau.
The cable car will take you for a smooth ride up to the peak of Gunung Machinchang Mountain. This is something everyone will enjoy and is the perfect way to kick back and simply take in the astounding vistas and views provided by the island.
You will be enthralled by the rich vegetation of the lush rainforest that seems to hug the mountain tops! This wide-spread view is something out of a fairytale, and will have you smiling from ear to ear simply because the sight is magical!
See Langkawi's untamed habitats and natural landscapes in a way you've never seen them before!
Day 2 / Stop 4 – Langkawi Wildlife Park
Why it's awesome: A thrilling and engaging wildlife park in Langkawi fit for animal lovers!
Cost: USD $9 for adults and USD $5 for children
Food Recommendation: Enjoy the relaxed and vibey atmosphere of Bamboo Restaurant as you bite into a tasty meal! One of their specialties is fried chicken, so don't miss out on giving it a try!
One of the must-see Langkawi island attractions, the Langkawi Wildlife Park has something for everyone and is especially great for families! This is hands down one of the most unforgettable experiences offered on the island and it gives travelers the chance to indulge in the true wonders of the island's surreal animal inhabitants.
The Langkawi Wildlife Park was originally known as 'Langkawi Bird Paradise '.You can expect to see a variety of vibrantly colorful bird species as you stroll through the tropical gardens. There are also spacious enclosed bird rooms where the larger bird varieties have the space to spread their wings and enjoy the sanctuary!
Whilst you are here, be sure to take up the chance to have up-close interactions with the animals during feeding sessions, or partake in the many entertaining activities available on site. There is so much to love about this park, and you will fall in love with the many mammals, fish, reptiles and birds that call the park home!
Insider Tip: You can phone beforehand and book a tour of the Langkawi Wildlife Park. This ensures you will have an inhouse guide as you arrive, and will help you make the most of your time here!
Day 2 / Stop 5 – Pantai Kok Beach
Why it's awesome: One of the best beaches in Langkawi!
Cost: Free!
Food Recommendation: The Danna Langkawi is a resort restaurant that allows visitors to enjoy the best parts of this luxurious accommodation spot! Sip cocktails and lounge in the pool as you watch the sunset over the beach.
Many travelers refer to Pantai Kok as the best beach in Langkawi for those wanting a luxurious experience! This is the perfect place for you to cap off your last evening in Langkawi, as it provides a combination of both the features that make Langkawi the must-see attraction on everyone's bucket list. Peaceful, white sand beachscapes and high-end resorts!
Come together with your travel companions and enjoy drinks as you watch the sunset over the endless horizon spanning over the perfect, clear blue ocean. Laugh and share the highlights of your journey as you sip tropical cocktails at one of the many high-end restaurants and bars on the coastline of Pantai Kok.
This beach provides ambiance and thrill, amazing views and a romantic setting. Soak in the last few rays of sun before hitting the many exciting bars during the last night on your 2 days in Langkawi itinerary!
Mahsuri Tomb and Museum | Underwater World | Air Hangat Village | Durian Perangin | Telaga Tujuh Waterfalls
We've covered most of the best places to visit in Langkawi during 3 days, but there is still so much that this island has to offer. For those spending more than a weekend in Langkawi, here are some more ideas to keep you busy.
Mahsuri Tomb and Museum
A fascinating spot with deep roots in Langkawi's history.
It has many legends surrounding it that are very much believed by the locals!
Entrance is 48c for children and USD $2 for adults.
If one of your reasons for visiting Malaysia is for the storied history and legends, then this one is a doozy! Mahsuri was a woman who was born in Langkawi, but not just any woman – she was believed to be the most beautiful woman on the entire island. Mahsuri's parents are said to have been Thai, but they immigrated to Langkawi during the 18th century. However, the origins of Mahsuri's parents is somewhat folklore, some even believe she was a princess!
It is said that Mahsuri was desired and admired by every man on the island, with even the chief of Langkawi wanting to marry her! Unfortunately for them, Mahsuri fell in love with a warrior whom she married. This warrior then had to go to battle during the battle with the Siamese!
This left Mahsuri alone, but she was comforted by the company of a charming storyteller than had come to Langkawi and enchanted everyone. Because this storyteller had nowhere to stay, Mahsuri opened up her home. Soon, out of jealousy, the chief's wife started a rumor that she was involved in adultery – and thus she was sentenced to a violent death!
Mushuri was stabbed to death and tied to a wooden pole by the elders of the island! The legend says that when she died, she bled white blood. Today, you can observe this sacred spot with friends and family and be inspired by the colorful tale and bravery of Mushuri!
Underwater World Langkawi
A massive attraction in Langkawi for everyone who loves the underwater world of the ocean.
Over 200 marine and fresh-water creatures to admire!
Entrance fee is USD $9 for adults and USD $7 for children.
Enjoy one of the most interactive and all-encompassing marine experiences at Underwater World Langkawi! This riveting aquarium is the proud home to some of the most mesmerizing freshwater and oceanic species in the world. It's the perfect place to enlighten yourself on the lives of these aquatic animals.
One of the most prevalent features of this fascinating park is its glass tunnelway that provides views into a tank of saltwater! You can walk and gaze up at sharks, fish and other magical inhabitants of the ocean. Be sure to take a picture whilst in the tunnel!
Underwater World Langkawi is home to remarkable species of underwater creatures from across the globe, making it one of the best parks in Malaysia! This is an unmissable stop on your 3 day itinerary in Langkawi!
Enjoy the opportunity to have intimate encounters with the kings of the sea, as well as penguins, and of course, the incredible Arapaima! You can pre-book tickets online, and visit during the opening hours of 10 am to 6pm. You can add this activity onto your 2 days in Langkawi itinerary if you have kids and want to do more family-orientated activities!
Air Hangat Village
A beautiful attraction in Langkawi!
The perfect place to enjoy the afternoon after a long morning.
The main feature of this stunning complex is its three-tiered hot water spring well.
Journey to an incredible, peaceful and rejuvenating modern cultural complex in Langkawi! The Air Hangat Village showcases some of Langkawi's softer, more relaxing sides. Soak in the natural saltwater from the glorious three-tiered hot spring and enjoy this rare opportunity!
Believe it or not, there are only two other natural saltwater springs in the world! This truly is an iconic place to sit back and be pampered. You can also laze in the jacuzzis that get hot spring water pumped in, or wander the tranquil and beautifully landscaped gardens with fountains and small ponds.
Air Hangat Village is a slice of heaven on earth and it celebrates the natural wealth of Langkawi's land and culture! Be sure to enjoy a traditional Malaysian massage at the spa whilst you are here. There is no better way to let the stress go and sink into bliss during your 3 days in Langkawi!
Durian Perangin
One of the most non-touristy things to do in Langkawi.
A relaxing trip that will add a touch of magic to your 3 days in Langkawi!
You can enjoy some laid-back shopping at the entrance to this site.
Whether you are wanting to add onto your adventures for a weekend in Langkawi, or are looking for something new to do, a visit to Durian Perangin is the perfect choice! Explore the famously lush jungles of Langkawi and find yourself at the summit of a breathtaking waterfall.
You will encounter a beautiful hanging footbridge after you climb the first few stairs of the entrance, and this glorious walk will lead you through the spectacular rainforest of Langkawi. Then, nestled in the northeastern side of Kilim Geopark is the ever-welcoming Durian Pernangin!
This 14-tier waterfall is a sight to behold! You can stop to view different perspectives of the waterfall from many different altitudes to really take in its beauty, and you can even indulge in natural pools found at the base of this majestic waterfall!
The crystal clear water will invite you in for a refreshing dip whilst you admire the splendid natural wonder of the waterfall crashing down before your eyes! Breathe in the rejuvenating forest air and let yourself be taken aback by what Langkawi's forests have to offer.
Telaga Tujuh Waterfalls
Often referred to as Langkawi's most beautiful natural attraction.
The name translates to Seven Wells Waterfalls.
Locals believe the Telaga Tujuh Waterfalls are the home of fairies!
Make memories of a lifetime during your 3 days in Langkawi and make sure to visit the enchanting Telaga Tujuh Waterfalls! Langkawi's rainforest will continue to amaze and delight travelers for an eternity, and one of its many remarkable attractions is this captivating natural landmark.
You will be enthralled by a natural series of seven interconnected pools that are fed by seven individual waterfalls in Mount Mat Cincang! If you're feeling like a daredevil, you can build up the courage to climb the steep trail up to the top of the waterfalls! You will climb over huge, smooth rock formations, go through the seven pools and along the way, you may even spot hornbills, macaques and giant squirrels!
The locals believe that the pools are home to all sorts of mythical creatures, and this is probably because of the breathtaking flora that decorate the grounds and add a layer of truly mesmerizing beauty to this wonderful area. Enjoy the opportunity to see Sintuk, other variations of lime plants and climbing foliage that thrive here!
This is a once in a lifetime adventure that will have you engaged for hours and hours of exploration during your 3 days in Langkawi!
Langkawi is one of the safest destinations in Malaysia, making it ideal for both solo and female travelers as well as family vacations. Whether you're going alone or in a group, the chances of you coming across any dangers are extremely low. However, we are all about traveling safe, so we want to share some tips so you can stay extra safe and have the best trip of your life.
Most of the danger experienced in Langkawi comes from the very wild habitats that make this delightful island the enchanting place that it is. Travelers should beware of the monkeys, and not feed them, no matter how cute they may seem! These monkeys are known to steal anything that may be left out in the open, including keys, wallets and other essentials. So keep your eye out and don't encourage them.
Those of you who have already been stung by jellyfish will know, you do not want to have that experience! It can be severe, depending on how big the jellyfish is. Langkawi does get these creatures floating about at sea, so be mindful of this when out swimming, surfing, or paddling the waters!
The rip tides in Langkawi are also dangerous, so be careful about showing off or swimming whilst intoxicated. It may seem fun, but it can lead to a life-threatening situation, especially if there are no lifeguards around! Make sure you and your travel companions are aware of the tides each day, to avoid any harm.
The final thing to mention is that sometimes the local Langkawi driving isn't very good, to say the least. So, be sure to watch where you go and who you get to drive you around to avoid any kind of accident! Keep all these tips in mind, and you are guaranteed smooth sailing during your 3-day itinerary in Langkawi.
Don't Forget Your Travel Insurance for Langkawi
World Nomads' mission is to support and encourage travellers to explore their boundaries. They offer simple & flexible travel insurance, and safety advice to help you travel confidently.
They've been doing it since 2002 – protecting, connecting, and inspiring independent travellers just like you.
Get a quote below or read our in-depth review!
World Nomads provides travel insurance for travelers in over 100 countries. As an affiliate, we receive a fee when you get a quote from World Nomads using this link. We do not represent World Nomads. This is information only and not a recommendation to buy travel insurance.
One of the best ways to make sure you enjoy all of the Langkawi points of interest is to go on day trips with experienced guides! If you want to spice up your weekend in Langkawi, then add a few of these into your Langkawi itinerary and make your trip even more incredible.
Pulau Payar: Beach Snorkeling Package from Langkawi
What better way to enjoy one day in Langkawi then to spend it out and about snorkeling in the ocean? Enjoy an underwater adventure in Pulau Payar Island, just one hour off the coast of Langkawi!
Here you can sightsee the depths of the sea and encounter the thriving marine life that inhabits this island's coastline. Go on a speedboat from Langkawi, adding a spark of to this amazing day trip!
Make the most of your time in Langkawi and snorkel, dive, swim or simply sunbathe at some of the most scenic spots near this destination during a weekend in Langkawi!
Mangrove Safari along Kilim River: 4-Hour Kayaking Tour
Go on a thrilling kayak tour that will take you to the hidden gems of Langkawi! Spend 4 hours being guided to the majestic mangroves of River Klimm, where you can enjoy the pristine habitat and soak up the atmosphere.
Afterward, head over to the must-see Kilim Karst Geopark and fascinating facts about Langkaw's wildlife and natural landscapes! Lastly, go on an unusual tour of the Bat Cave where you can experience encounters with magnificent animals and see indigenous plant life.
After a satisfying morning spent doing all of the above, sit down for a delicious lunch at a floating restaurant! If you're spending 2 days in Langkawi or more, be sure to fit this onto your itinerary.
Langkawi: Geopark Eco Zipline Adventure
See Langkawi's oldest rainforest with a bird's eye view as you skim the treetops on a surreal adventure! Spend one or two hours on a riveting day trip that you will never forget. This one is perfect for the whole family and will suit every traveler wanting to get a unique perspective of the rainforest on their itinerary for Langkawi.
You will enjoy a day at Malaysia's one and only UNESCO World Heritage Site that is also a geopark! Meet new friends, fascinating animals, and indulge in the vast amount of knowledge available on Langkawi's habitats.
This zipline tour even includes the opportunity to skim over the world-famous 7 Wells Waterfall! Keep your eyes out for birds such as eagles and hornbills as you glide.
Langkawi: Island Hopping Tour
You cannot travel to a destination like Langkawi and not go island hopping! Grab this chance to enjoy all of the most untamed, and uninhabited islands in the Langkawi archipelago! Become captivated by the marvelous energy that radiates from these wild areas and enjoy the peaceful atmosphere as you explore.
This tour provides you with a once in a lifetime opportunity to sightsee Langkawi's eagles, mokeys, and peacocks all going about their lives and in their natural habitats.
All of this and you can enjoy sunbathing and swimming as you kick back on the beautiful Beras Basah beach! With so much to look forward to, this day trip from Langkawi is a must!
Langkawi: 3-Hour Sunset Cruise with Dinner & Drinks
Langkawi provides extraordinary landscapes and one of the best ways to experience the magic of your expansive natural surroundings is to see it during the 'golden hour'. Jump on a stylish, romantic dinner cruise and lap up the gorgeous atmosphere of the island during sunset.
Relax and enjoy the unlimited amount of drinks available with your travel companions! After the sun sets on the perfect day, dig into a mouthwatering BBQ dinner.
There is no better activity to add to your 3 days in Langkawi for couples than this unique cruise!
Find out what people want to know when planning their Langkawi itinerary.
Conclusion
Our complete travel guide shares all of the best things to do in Langkawi, as well as where to stay and more! We hope that you make the most of your trip to this remarkable island and truly embrace the charming lifestyle and culture celebrated within the region.
Whether you are a beach lover or a hiker, an active traveler or a quiet nomad, you are bound to find something to love about Langkawi! It's special places like this one that give the archipelago of the Andaman Sea the reputation it holds today as one of the most stunning places to visit in the world.
Our Langkawi itinerary will ensure that you make memories of a lifetime with old and new friends! We hope you love every moment spent in this lively, tropical paradise!
---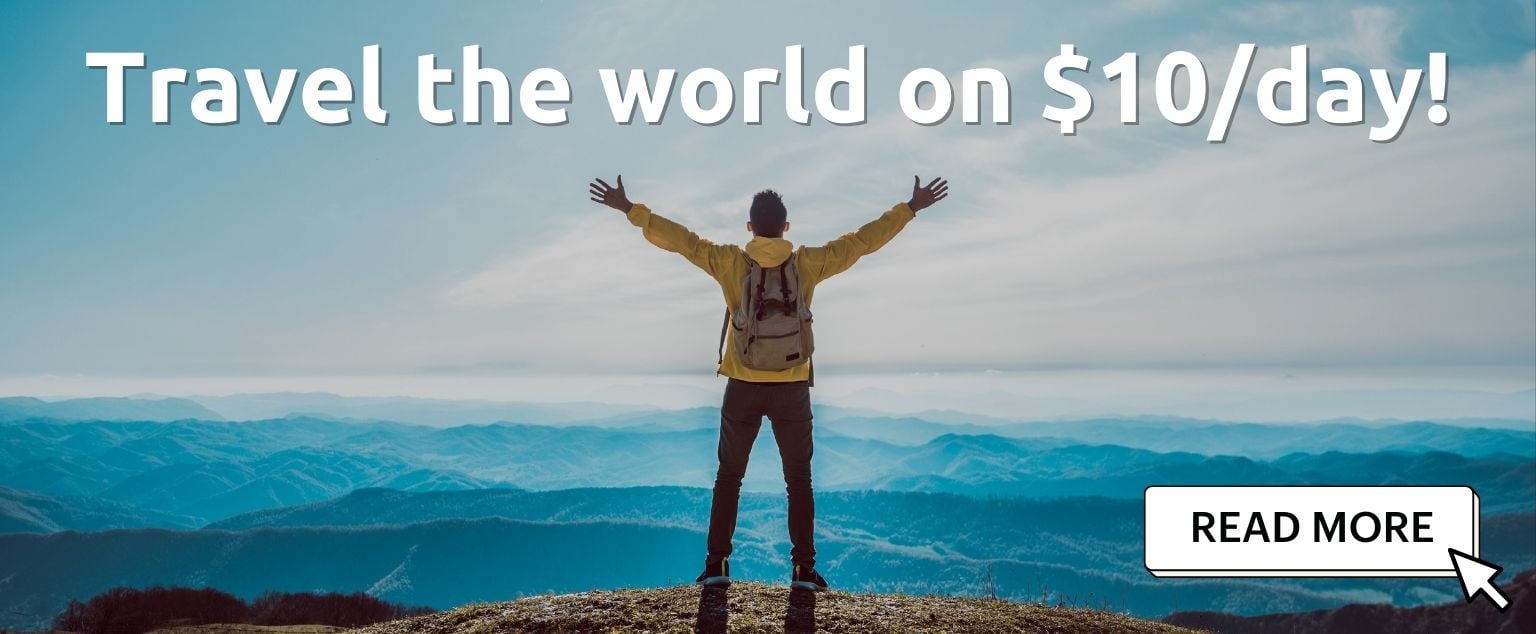 And for transparency's sake, please know that some of the links in our content are affiliate links. That means that if you book your accommodation, buy your gear, or sort your insurance through our link, we earn a small commission (at no extra cost to you). That said, we only link to the gear we trust and never recommend services we don't believe are up to scratch. Again, thank you!