Pretty Malaysia is now well and truly established as an essential port of call on the Southeast Asia circuit and it is very easy to see why. Malaysia naturally & effortlessly melds together influences from all across Asia offering the flavours of Southeast Asia (but without the crowds) mixed with tantalising far-Eastern delights.
In so many ways Malaysia is an ultimate backpacker travel destination – cheap, cheerful and packed with adventure. It is a country where the old meets the new and where tradition collides with modernity. This makes it a perfect backpacking destination and many travellers have now  placed at the top of their travel bucket lists.
From the secluded Tropical Spice Gardens in Penang, to the peaceful quiet resorts, we will show you exactly why you too should be excited about visiting Malaysia.  So, let's take a look at our 15 EPIC Reasons why you should visit Malaysia.
1. Malaysian Street Food
Ok so why visit Malaysia? Well the food for one!
I am starting with this one partially because Malaysian street food is amongst the best in the whole world, but also because it's getting kinda close to lunchtime and I think my stomach is trying to send a message to my brain.
Malaysian street food is a delicious mix of Asian cuisines with appreciative nods towards the culinary scenes of Thailand, China and Vietnam. Classic Malaysian Street foods dishes include "Penang Assam Laksa" (drunken rice noodles in a fish soup), "Lok Lok" (mixed skewers cooked in broth) and "Apom Balik" which a sweet, savoury sticky rice pancake.
Malaysian street food is ubiquitous and you can usually find it anywhere, any time of day so you won't go hungry when visiting Malaysia. It is also very damned cheap – which is perfect for budget travel in Malaysia – but unless you exercise some serious restraint, you may gain a waist size of two. To find the best stuff you can simply head out and explore, ask the locals (provided you get over the language barrier) or join a street food tour where your guide can show you the best places.
There are now Malaysian Street food stalls cropping up all over the world but absolutely nothing beats the real thing.
Classic Malaysian Street Foods
Penang Assam Laksa – Rice Noodles in Fish Soup
Ipoh Hor Fun – Flat Rice Noodles Served in Broth
Hokkien Mee – Yellow Egg Noodles in Soy Sauce
Nasi Lemak – Breakfast Dish Served in Banana Leaf
Char Kuey Teow – Flat Noodles Cooked in a Hot Chinese Wok
2. Explore Kuala Lumpur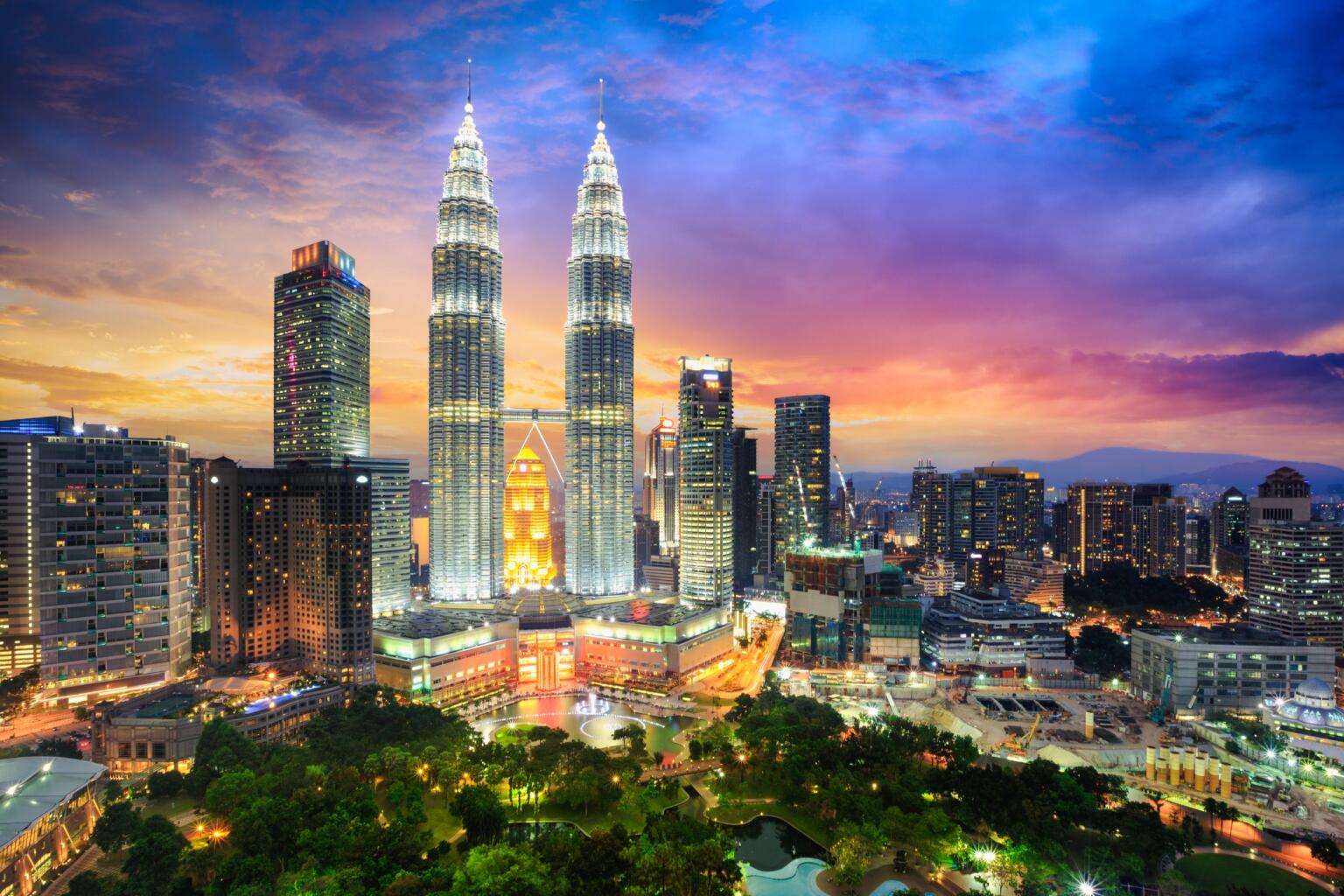 When I was a kid and I heard people mention Kuala Lumpur on the television, I honestly thought it was a made up place like Never-never-land, Hogsmeade or Kathmandu. I guess I just presumed that a city named after a hybrid between a cute little Australian bear and a not-so-cute, orange chocolate factory worker had to be some kind of a joke?
But I was wrong! Kuala Lumpur is a real city and what a real fine city it is. Kuala Lumpur represents bright, bold new Asia at its very best and over the last decades have transformed into a modern metropolis. There are loads of great places to visit in Kuala Lumpur and a city tour is one of the very best things to do Malaysia.
The skyline is now dominated by high-rise glass skyscrapers and is a sugar rush of shopping malls, street vendors and Malaysians on the go. Of course, the city has still retained its own charm and you'll still find Kuala Lumpur's colonial neighbourhoods, quaint suburban areas, and one of the biggest China towns outside of China.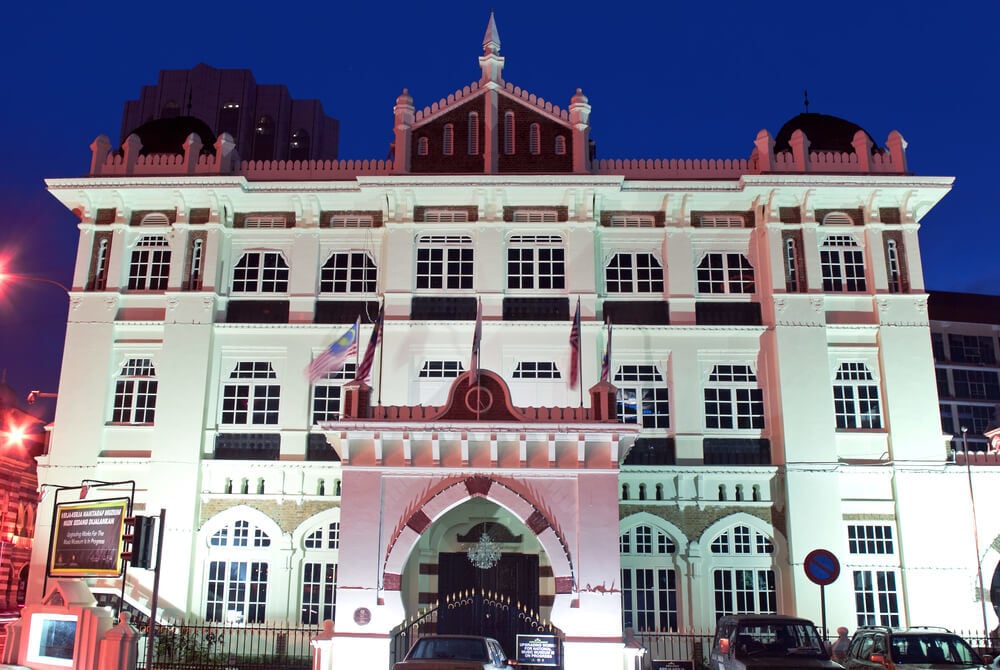 Best Things To Do in Kuala Lumpur
If you only have a short time in KL then we recommend the following Kuala Lumpur itinerary for a handy microcosm of Malaysia;
The Iconic Petronas Twin Tower
Batu Caves Hindu Shrine
Sultan Ahmed Building – Moorish style former British HQ
Chinatown
Your Malaysian odyssey may well well either start or end at KL as this is where the major airport is. It is definitely worth hanging out for a few days. However, the city can get a bit intense and the real magic of Malaysia is found outside of the capital.
Holy Cow-ala, Batman! KL is big – prep beforehand!
3. See the Wildlife of Borneo
Borneo is my go-to image of all things exotic, lush & untouched and the island is covered in some of the most enchanting, green forests on earth.
Straddling both hemispheres, Borneo is actually the 3rd largest island on earth and is currently divided between Malaysia, Indonesia and the Kingdom of Brunei. Malaysian Borneo is home to Orang-utans, Malaysian Gorillas and some incredibly unusual animal species the likes of which are found nowhere else on earth.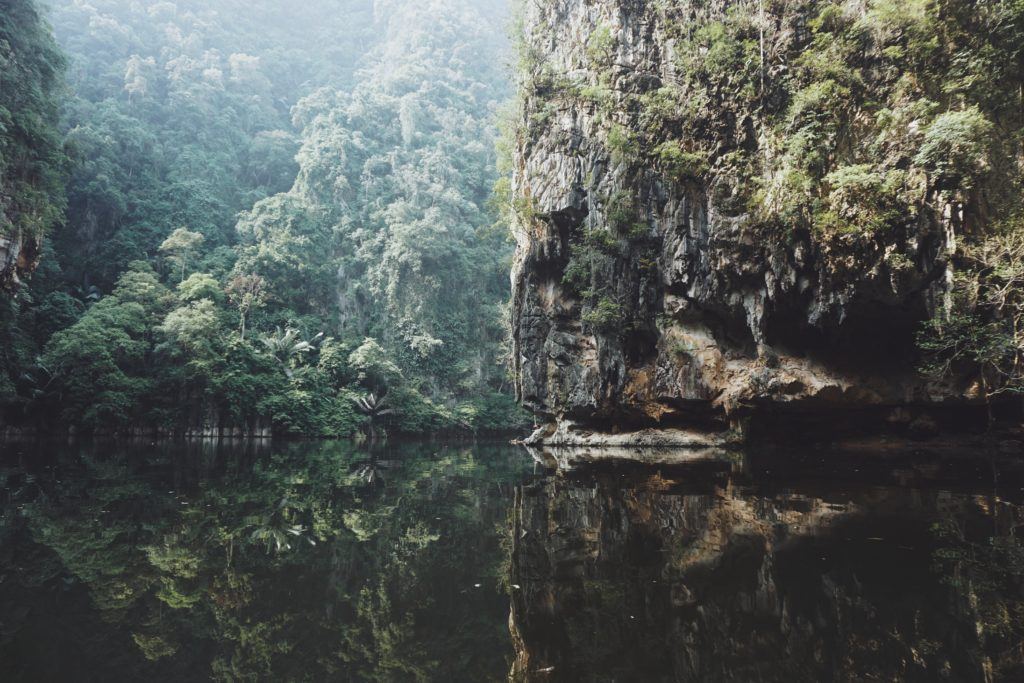 You can go and visit them too. There are wildlife sanctuaries, reserves and eco-resorts dotted up and down Malaysian Borneo.
In case you get bored of seeing animals in the wild, then instead go and check people living (kind of) in the wild. The Iban people of Borneo continue to live a traditional way of life even with the application of mod-cons. They were once feared warriors but these days are quite welcoming and you can arrange to stay on their land and live amongst them.
There are regular, good value flights from Kuala Lumpur to Borneo and you can visit using your Malaysian visa as long as you are staying in the Malaysian controlled areas.
Borneo is for many, the very best of areas in Malaysia and an experience not to be missed.
4. Take In the Malaysian Rain Forests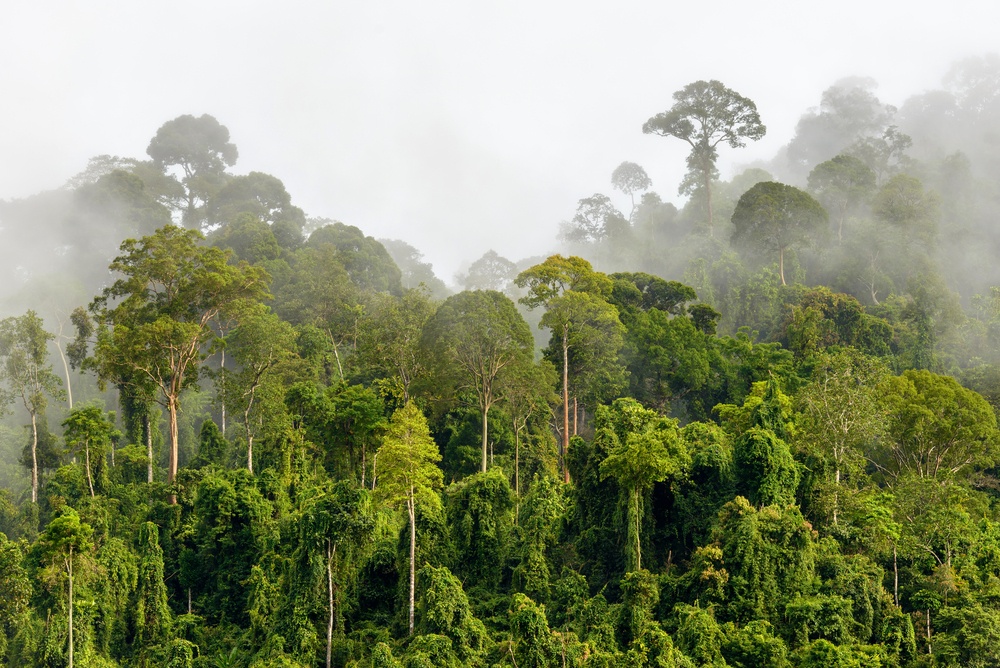 In case you don't have the time or money to get to Borneo, there are also some incredible rain-forests back on the mainland as much of the country is covered in them. You can arrange guided tours, treks or even stays at eco-resorts to get your fill of nature, tranquility and fresh air. There are even bungalows for rental just outside of Kuala Lumpur just in case you can't bear to me more than 50km from the nearest Starbucks.
Considering the rate at which humanity seems determined to destroy the rainforests, you really should go and visit now while you can.
Sorry to put you a bummer there. Don't worry, I'll make it all better in the traditional British way – with a nice cup of tea!
5. Drink Endless Cups of Tea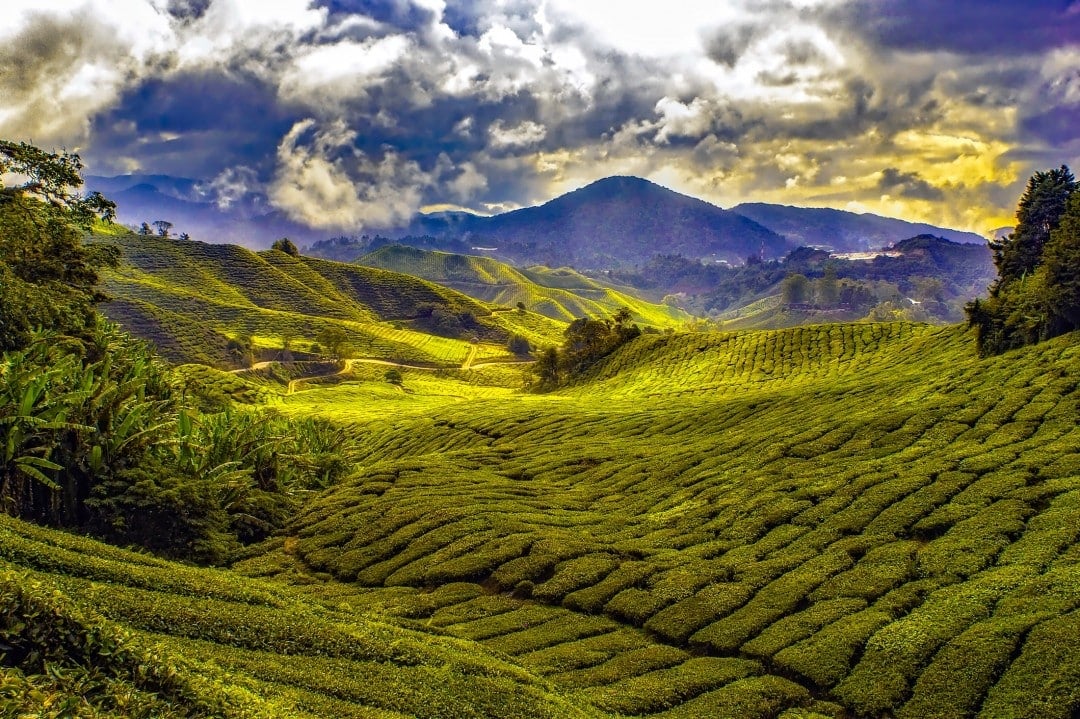 Who doesn't love a nice hot tea? Whether you take black, green, milky or sugary, a good old cuppa is a go-to ritual across cultures. Tea is used for starting the day, ending the day, socialising or for a fix of energy. It's probably even used as an aphrodisiac someplace but to be honest, that's not a place I ever wanna go.
Malaysia is blessed with countless acres of tea plantations, making it one of the world's major producers. The stepped, tiered plantations are absolutely breathtaking and make for some seriously impressive photographs. You can take tours of the tea plantations and see for yourself how the stuff is grown, harvested and blended.
You may even get the chance to brew your own and take some back as a souvenir if you behave.
Alternatively, seek out the forest trail of head to the Cameron Highlands for some one-day, or multi-day treks through the tea zone – this is another highlight of Malaysia.
6. Hike Kinabalu National Park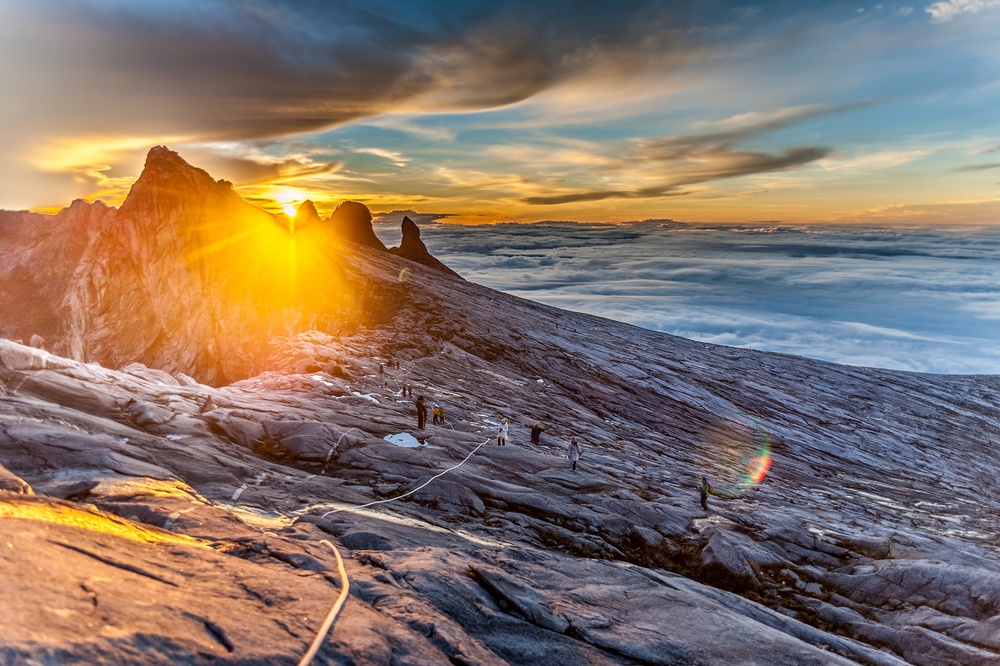 Not that many people know about it, but there are quite a lot of places to go on epic hikes in Malaysia, especially in Mayalsia's national parks.
Mount Kinabalu is the highest mountain in Borneo. The area surrounding it has become the Kinabalu National Park. The primary attraction of the park is scaling the mountain and at just above 4000 metres, it is very doable. You can book a 2 tour trek which will take you up and down the summit with the aid of a guide.
Packages cost around $400 and it no longer possible to DIY it. It's still about $96,600 cheaper than Everest and you are less likely to die here too!
Is This the Best Travel Pack EVER???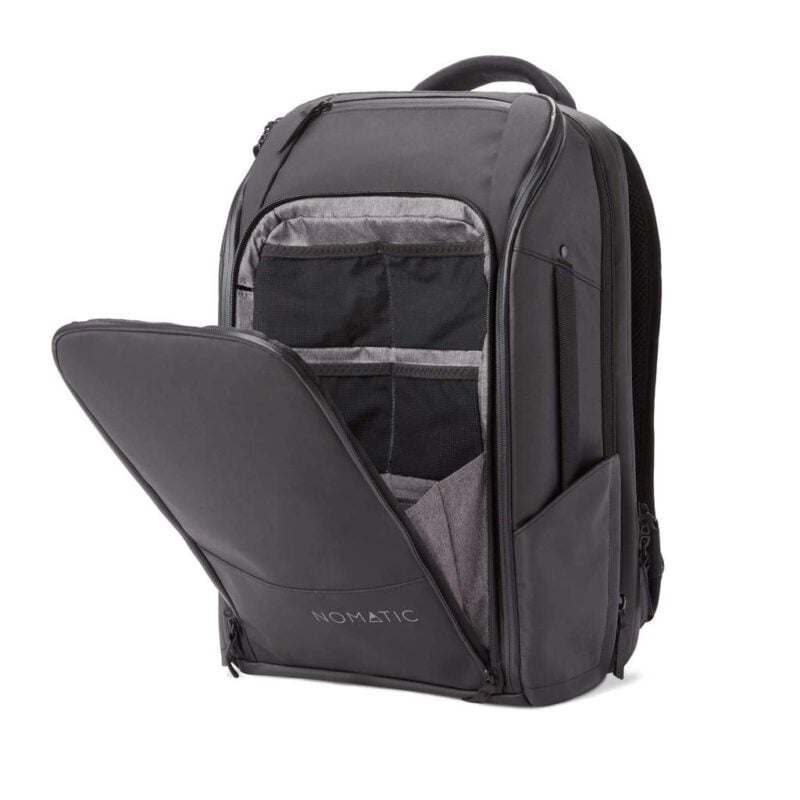 7. Visit Penang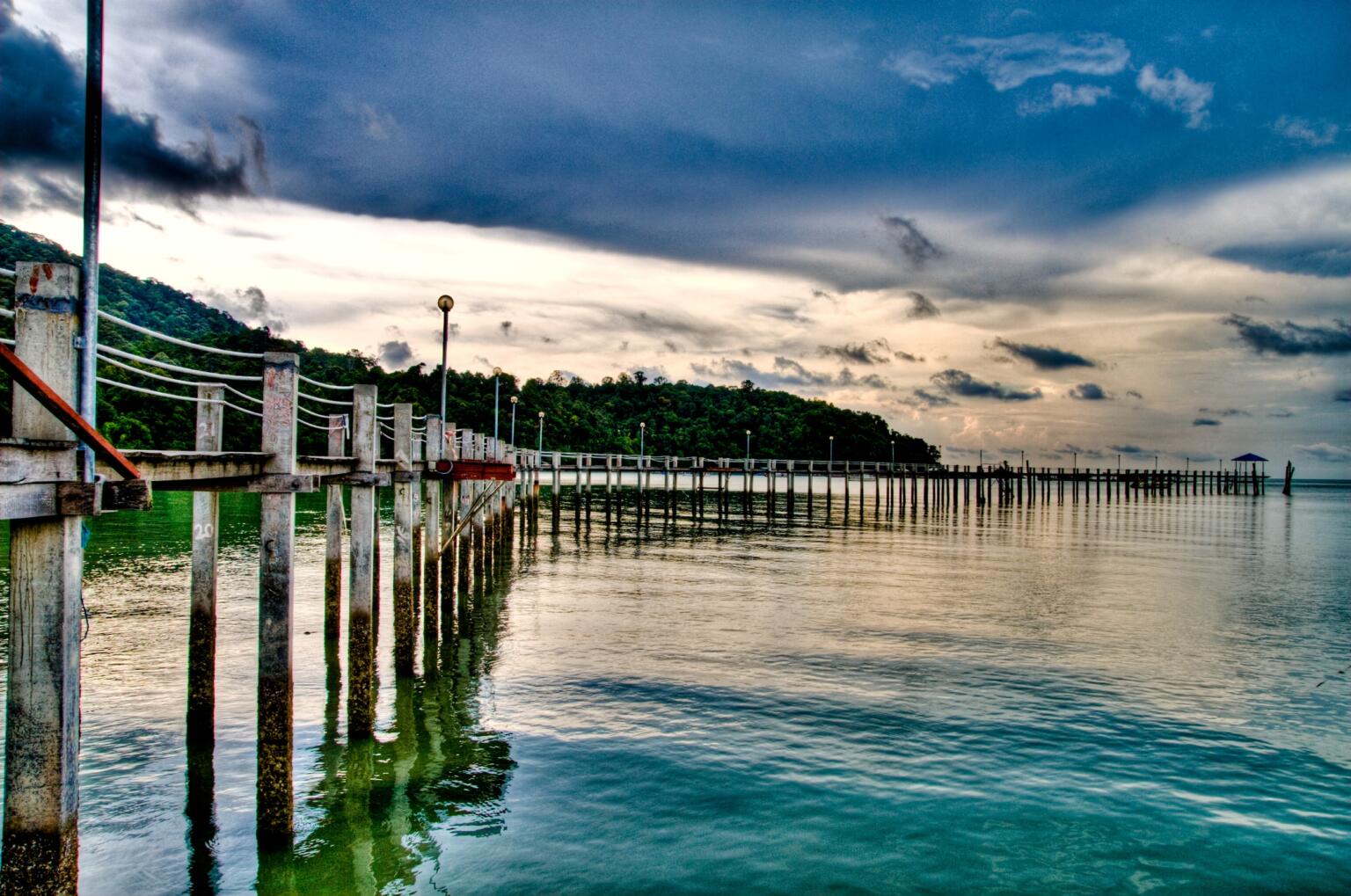 The island state of Penang sits adrift the north-western tip of Malaysia. "The Pearl of the Orient" is widely held as being the food capital of Malaysia so if you are hungry after all that mountain climbing, dig in!
The best things to do in Penang include staying in the city of George Town famed for its colonial architecture, iconic street art and the Chinese mansions. Then there is the serene Tropical Spice Garden and the delightful sandy beaches of Tanjung Bungah. The Buddhist Snake Temple also has real-life Vipers so you won't get me in there.
Penang is home to one of the most entertaining Malaysian festival; The Dragon Boat Festival. The event has been running for over 30 years and the experience is not to be missed.
Another beautiful place to go in Malaysia – rejoice!
8. Shop at Malaysian Markets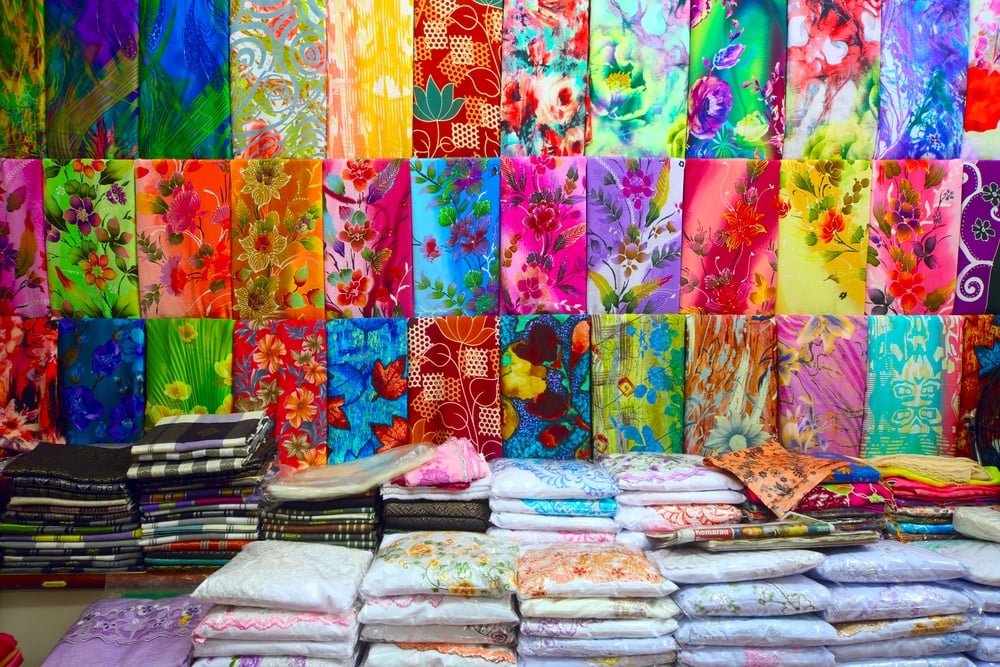 In case all of that time spent in rainforest and up mountains was a bit boring for you, then you will be delighted to know that Malaysia is also a consumerists paradise (in fact, consumerism is fast overtaking Islam, Buddhism and Hinduism as the major religion of Malaysia).
There are day and night markets across the country although the biggest are found in KL and Georgetown. The markets of Malaysia are a great place to pick up "Made in China" wares ranging from USB chargers to Yo-Yo's to novelty vacuum cleaners.
Thankfully, there are also artisan markets selling traditional wares which make great souvenirs. Do be sure to leave some extra case in your backpack for all the extra stuff you are gonna buy. Or if your backpack is full, simply buy a new suitcase at the market and then fill it up!
9. Celebrate The Festivals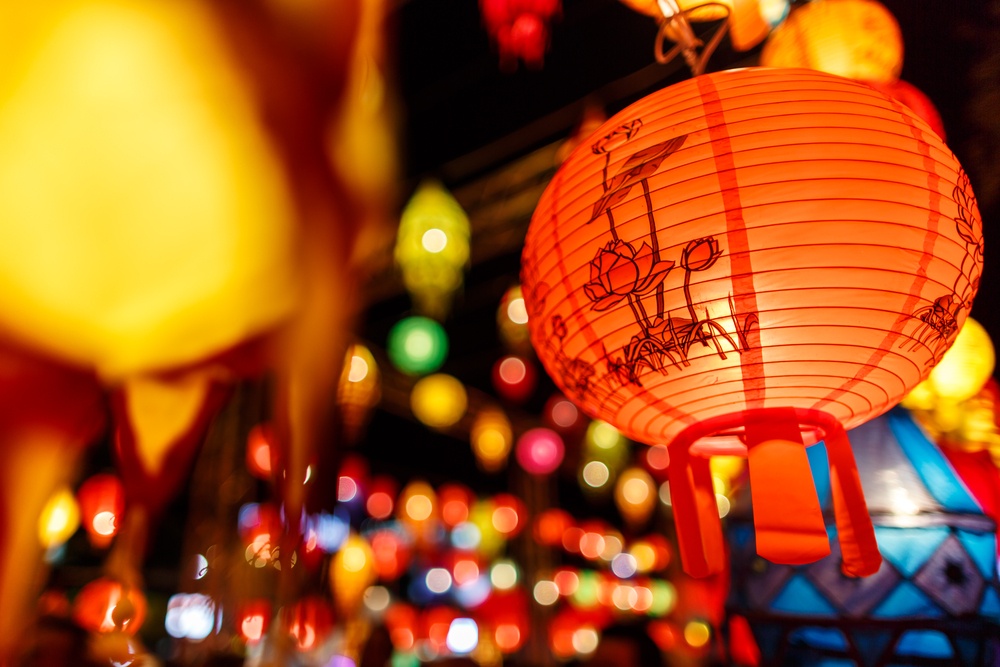 The sheer breadth of cultures here ensures that somebody somewhere is celebrating something at pretty much any time of day or night. There are festivals for Chinese New Year, Ramadan, the Hindu festival of Diwali and that's without even taking into account the countless indigenous festivals.
Which festival in Malaysia is happening will depend on when exactly you visit.
10. Get Bang For Buck!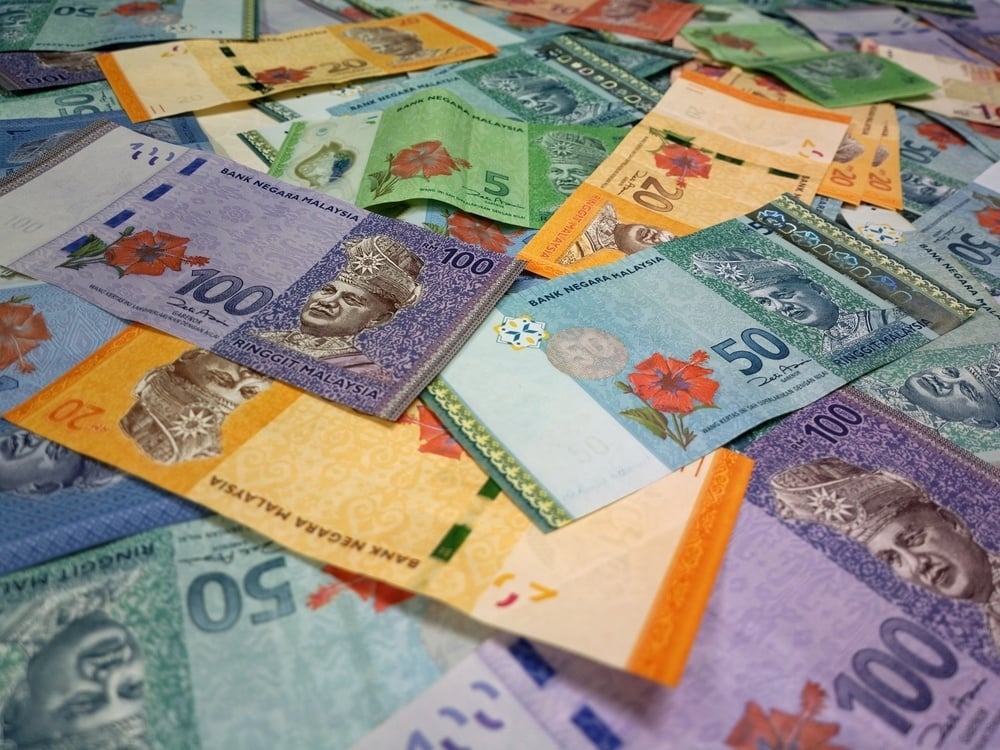 Still wondering why to visit Malaysia? Well you will love this next reason! OK so another great reason to visit Malaysia is simply its price tag. Like much (all?) of Southeast Asia, a holiday in Malaysia won't set you back too much at all and the country is pretty cheap.
For example, a hostel dorm in Kuala Lumpur will cost you $8, soft drinks under $1 and street food is usually around $3-$4. Note that beer is pretty expensive and may cost $5 – I have noticed this also happens in "cheap" countries like India, Morocco & Pakistan too and is kind of annoying.
Of course, cheap doesn't always mean cheerful and sometimes we need to splurge. But Broke Backpackers can be encouraged to learn that with a few budget tips and tricks, a cheap trip to Malaysia is more than possible.
Costs of Backpacking Malaysia

| Area | Hostel Dorm (from) | Hostel Private (from) | Street Meal (Avg) | Bottled Water (Avg) |
| --- | --- | --- | --- | --- |
| Kuala Lumpur | $8 | $15 | $3.00 | $0.50 |
| Penang | $10 | $15 | $3.00 | $0.50 |
| Borneo | $10 | NA | $3.00 | $0.75 |
| Langkawi | $8 | $12 | $2.50 | $0.50 |
11. The Pulau Gemia Private Resort
If you have 70 euros to spend on a night, we advise considering a visit to the private island resort of Pulau Gemia.
The crystal-clear waters are populated by turtles, rays and sharks and the quiet and peaceful beaches will certainly help you unwind quite easily. The charge per night is far from being a fortune, and the resort administrators frequently organize kayak incursions in the surrounding waters and islands.
If you go kayaking, make sure to visit the neighbouring island of Kapas, which will make a sensory delight. The white sands here have a flour-like texture: puffy and fine.
If you have the money to spare, this could be one of your personal Malaysia highlights. And even Broke Backpackers need some creature comfort sometimes.
12. Unwind on Malaysian Beaches
Most tourists to Southeast Asia know all about the incredible beaches of Thailand and Indonesia but not many appreciate that Malaysia also has some amazing beaches. Whether you are on the mainland, Penang or Borneo, Malaysia has some cracking beaches that are 1000 times quieter than the ones in neighbouring Thailand.
The beaches in of the Langkawi area and archipelago is possibly the most well. It is renowned for accessible snorkelling although there are plenty of other things to do in Langkawi Beach if you are not comfortable in the water. Long Beach in Perhentian Kecil is great for backpacker parties and turquoise waters and Perhentian Besar is one of our favourites in the region.
Note that some areas of Malaysia observe pretty conservative Islamic values. Nude or topless sunbathing is not encouraged anywhere. Pay attention to regional dress norms and follow local cues but remember that as a rule of thumb, beach-wear is for the beach.
13. Meet the Malaysian People
Finally, we meet the people!
Malaysia is well renowned as an Asian melting pot and peoples from across the continent have settled here over the centuries from Thailand, India & China. There are all kinds of historical, political, economical reasons for this. Whilst we will not go into them here I totally suggest you do learn all about the, once you are in Malaysia by checking out the fine museums, taking walking tours and hanging out in neighbourhoods.
But the upshot of this rich fusion of Asian cultures can be tasted in the food which borrowers ingredients from China and Thailand and in the nation's architecture. You can also experience it in the nations spiritual side.
All 3 of the great Asian religions are practiced here (sometimes simultaneously). The Batu Cave temples are one of the holiest Hindu sites outside of India, there are Buddhist temples across the nation and the big Mosque in Kuala Lumpur is a marvel of modern religious architecture.
This also means that there are religious festivals happening pretty much all the time.
For me, it is usually the people that make or break a country. When people ask me why my favorite countries are Colombia, Spain and Romania then my answer is simple – the friendly, helpful, amazing people (or in Colombia's case the female people…).
Conclusion
Whatever you are seeking from a backpacking adventure in Southeast Asia, you will find at least a little piece of it in Malaysia. From street food to Orang-utans to pristine beaches, and then back to street food, you will have an amazing time in Malaysia.
Did you find our guide to the best things to do in Malaysia helpful? If so, let us know. Or maybe you missed out your personal best place in Malaysia? Well let us know that!
Always Be Insured
Don't forget to sort your travel insurance! We've put together a roundup of the travel insurance for Malaysia, or if you're low on time, get a quote from World Nomads now, our favorite travel insurance provider.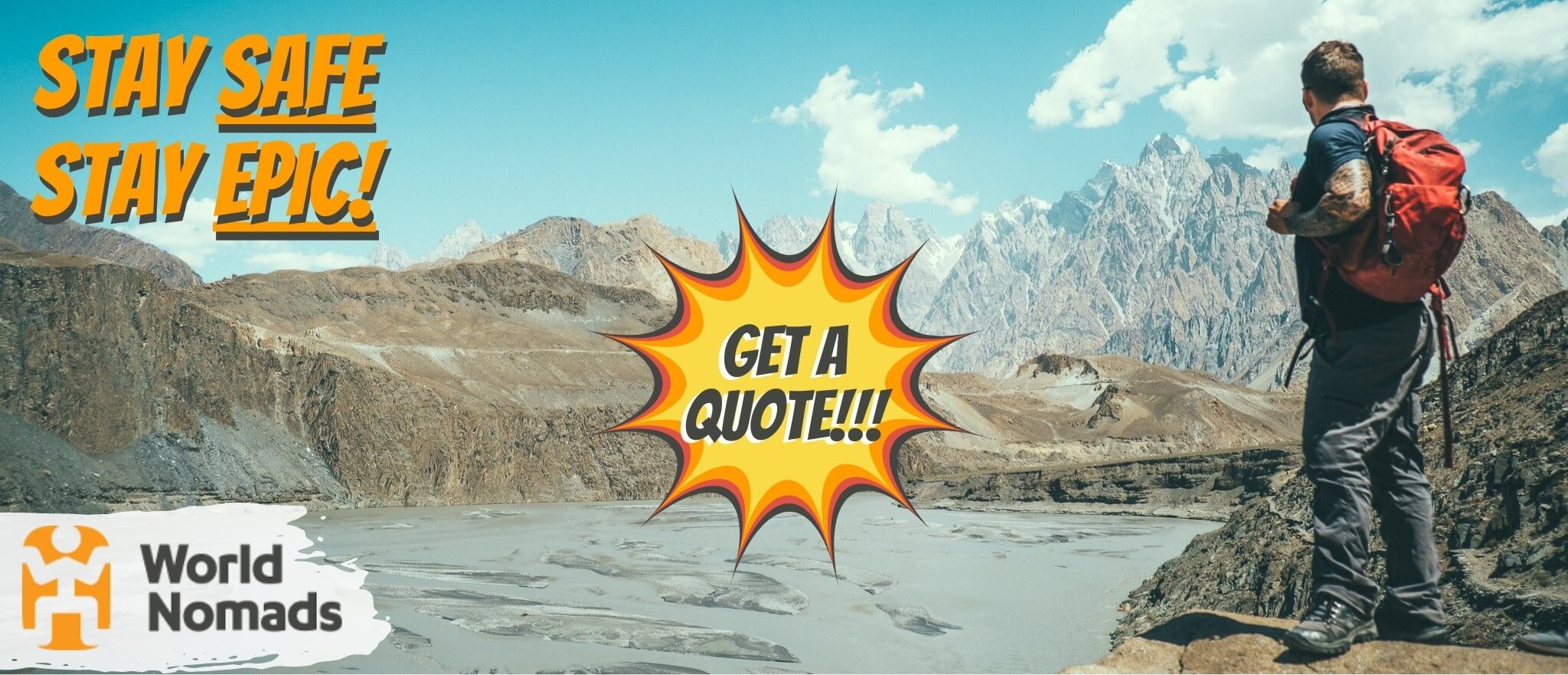 World Nomads' mission is to support and encourage travellers to explore their boundaries. They offer simple & flexible travel insurance, and safety advice to help you travel confidently.
They've been doing it since 2002 – protecting, connecting, and inspiring independent travellers just like you.
Get a quote below or read our in-depth review!
World Nomads provides travel insurance for travelers in over 100 countries. As an affiliate, we receive a fee when you get a quote from World Nomads using this link. We do not represent World Nomads. This is information only and not a recommendation to buy travel insurance.
---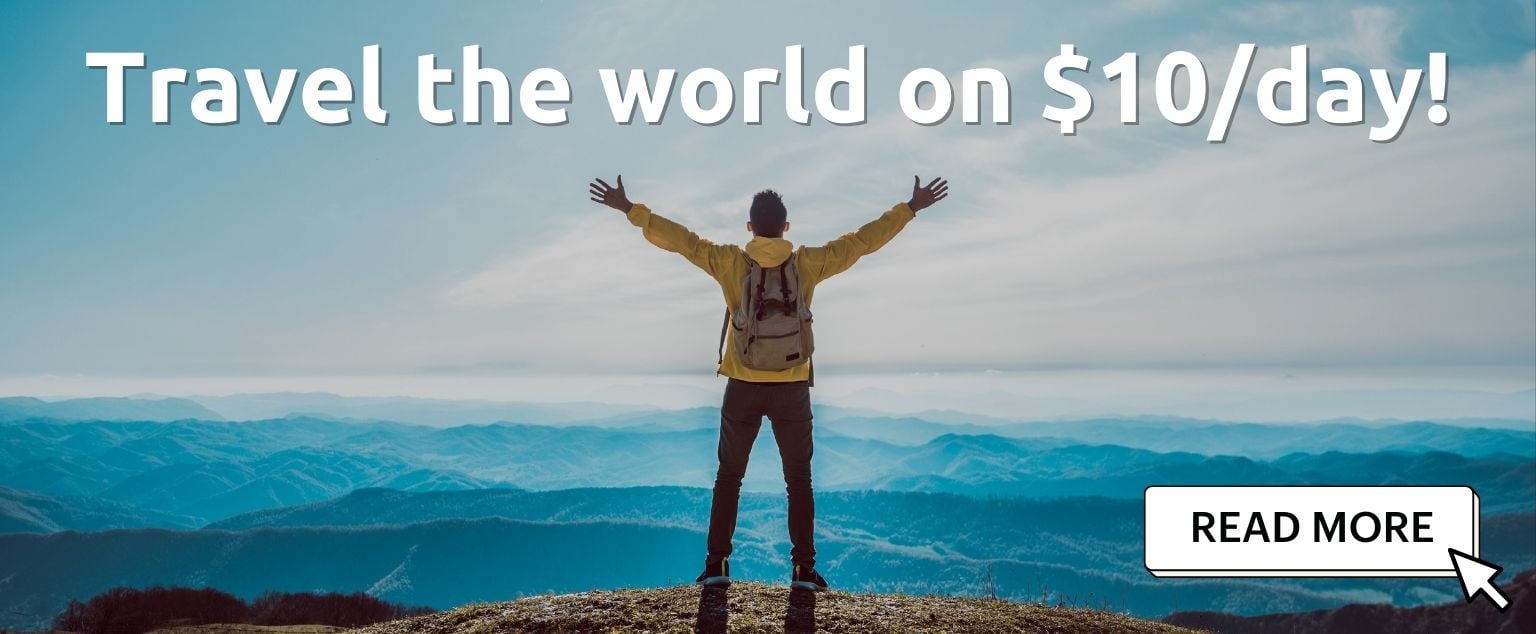 And for transparency's sake, please know that some of the links in our content are affiliate links. That means that if you book your accommodation, buy your gear, or sort your insurance through our link, we earn a small commission (at no extra cost to you). That said, we only link to the gear we trust and never recommend services we don't believe are up to scratch. Again, thank you!