If you don't know it yet, I'll let you in on a secret: Malaysia is a nation of celebrations! Malaysians love celebrating just about anything and everything in life! The country shares borders with Brunei, Thailand, and Singapore, and was under British colonial rule for a long period resulting in religious tolerance and cultural diversity that is reflected in the range of festivals.
As you make your way through the country's picturesque landscape, you should make it a point to add some of these festivities to your itinerary. The majority of the celebrations are free and open to all so there's no excuse not to attend them. Here is a list of festivals in Malaysia that I think is absolutely a must to experience.
Festivals in Malaysia
Whether you want to move your hips to traditional tunes while wearing ethnic garbs or just sit back and enjoy a night of jazz, Malaysia boasts countless festivals.
I have here some of the country's most important and grandest celebrations, from regional celebrations to festivities that are celebrated all over the country.
Hari Raya Aidilfitri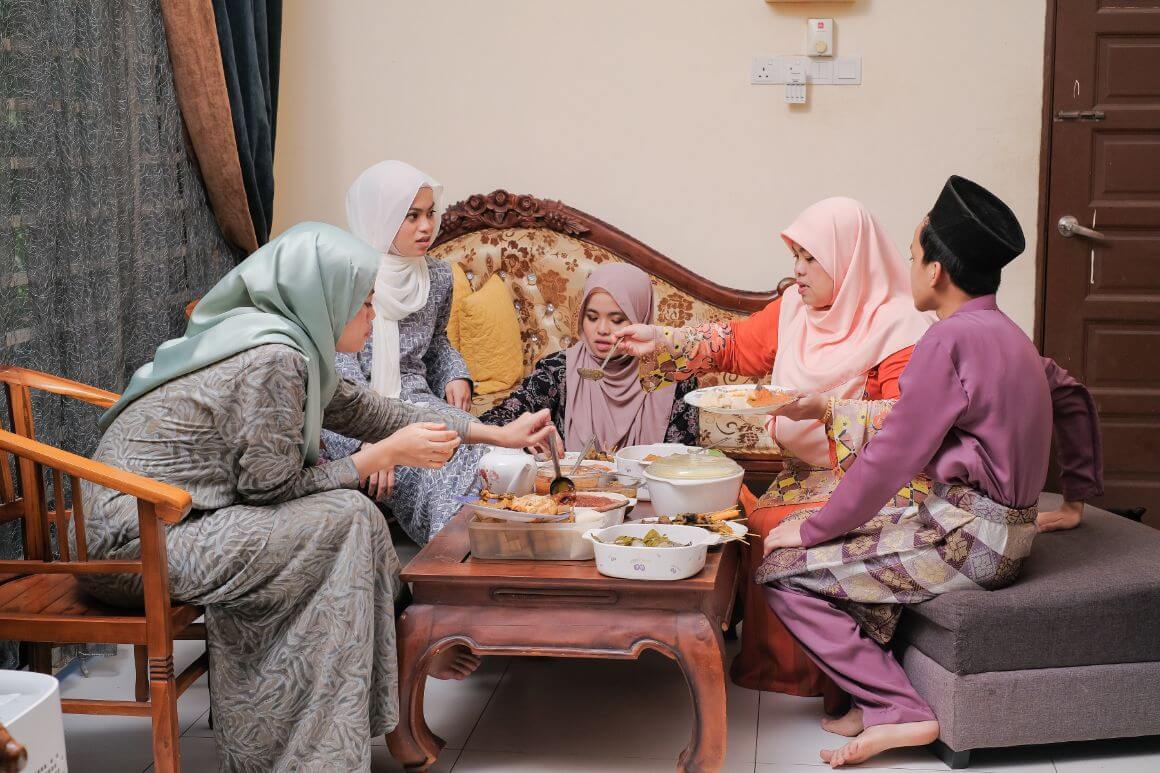 When: No fixed date
Where: All over the country
Malaysia is a country with more than 50% population practicing Islam. One of the most joyful festivals celebrated by Muslims all over the nation is Hari Raya Aidilfitri. It marks the end of Ramadan or the month of fasting and heralds two days of celebrations and feasting.
Unlike other festivals in Malaysia, Hari Raya doesn't have a fixed date each year. Religious experts determine the date based on the lunar Hijri month. During Hari Raya you'll see mosques and houses decorated to the hilt with spectacular decorations and lit brightly at night. Families also travel back to their hometowns to celebrate with extended family members.
Locals go to the mosque in the morning to pray and hold open feasts called rumah buka and anyone, including foreigners, is welcome to walk into homes and join the festivities. The typical food served includes satay or Malaysian kebabs, rendang or meat, lemang or sticky rice rolls, rose syrup, and a variety of sweets and biscuits.
Hosts do not expect guests to bring gifts, but they will surely appreciate them. Non-Muslim guests are not expected to wear traditional Malay clothes, but wearing them is much appreciated. Additionally, it's important not to wear anything too revealing.
Where to Stay:
This serviced apartment is a nice place to rest your head after spending a day enjoying the festivities, filling your tummy with delicious food, and spending time with Muslim friends.
Thaipusam
When: No fixed date
Where: Kuala Lumpur and Penang
One of the most important religious festivals in Malaysia and often referred to as the Mardi Gras of Malaysia's celebrations, Thaipusam is a colorful festival celebrating Lord Murugan's victory over Soorapadam.
Each year the festival is celebrated in two places, one is in Batu Caves in Kuala Lumpur and the other in Waterfall Temple in Penang. For Hindus living in the country, it is a day for cleansing sins and redemption. It is said that Murugan's abode is on a hilltop, hence the celebration of the festival in temples located on hilltops.
Celebrated for three days, you can expect traditional dance performances, singing folk songs, rhythmic drumbeats, and a procession with Lord Murugan carried on a chariot. However, the most iconic part of the festival is when devotees pierce spears, hooks, and lances through their mouths, cheeks, and other parts of their faces to appease Murugan.
Foreigners are sure to be left spellbound by the rituals of the festivities and foreigners who practice Hinduism can even participate in taking kavadi. Kavadi is a physical burden yoked to the bodies through metal spikes. The bearing of the kavadi is synonymous with imploring Murugan for help, usually on behalf of someone else.
Where to Stay:
This comfortable condo in Selangor is the perfect base to watch and experience the Thaipusam Festival. It's in proximity to Batu Caves, has awesome views, and has a pool and hot tub where you can relax after a day of festivities.
Chinese New Year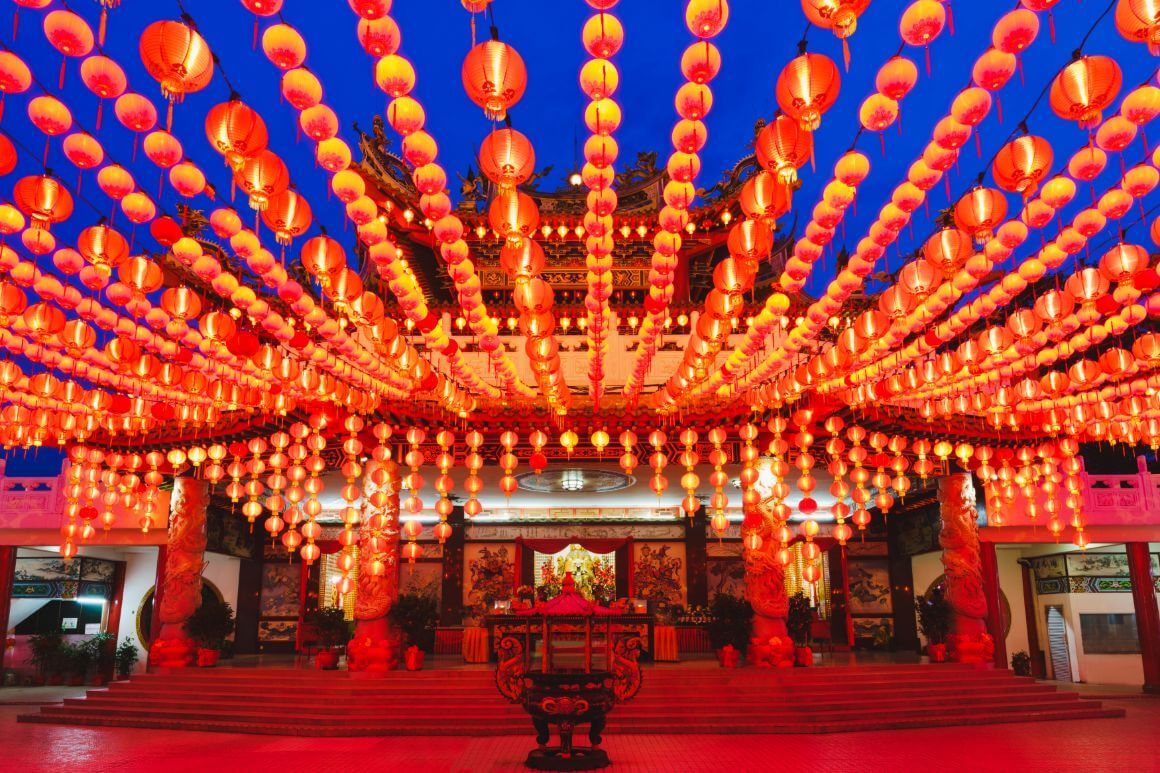 When: No fixed date
Where: All over the country
The second largest racial community in the country is Chinese, hence the Chinese New Year is also a significant celebration in Malaysia and stretches for 15 days. It typically begins with a family reunion dinner on the eve of New Year and ends with the spring lantern festival, also called Chap Goh Mei.
Because the festival is based on the lunar calendar, the celebration date varies from year to year but it typically falls in January or February. During the Chinese New Year, people visit temples to ask for blessings from the God of Prosperity, hand out ang pao or small red packets with money to children, give away mandarin oranges, and toss yee sang, a Cantonese-style raw fish salad.
Even if you don't get invited to a family dinner, you can still get in the new year spirit by wearing clothes with red color, the color for prosperity, and make sure to attend the open houses so you can watch the impressive lion and dragon dance performances.
Experience the festival to the fullest by also visiting Jonker Street when in Malacca or Pavilion KL when in Kuala Lumpur. They are vibrant, noisy, and ready to welcome revelers of all ages and races.
Where to Stay:
This charming loft in Malacca is located within the UNESCO Heritage Zone and comes with all the modern amenities to make your stay as comfortable as possible. It is the perfect place to come home to after an entire day spent exploring the area.

Do You Want to Travel FOREVER??
Pop your email in below to get a FREE copy of 'How to Travel the World on $10 a Day!'.
Deepavali
When: No fixed date
Where: All over the country
Also known as the 'Festival of Lights', Deepavali is another colorful festival celebrated by Hindus. It signifies the victory of light over darkness. People use colored chalks to draw a variety of shapes and patterns on the ground and scatter colored rice at the same time.
A fireworks display is held at night and homes and temples are adorned with all sorts of oil lamps and lights. The event takes place in public areas such as malls and in people's homes and does not cost a cent. All religions and races are welcome to join the event, so feel free to celebrate together with local Hindus.
Deepavali is also the perfect opportunity to try a variety of Indian delicacies: think fried or baked samosas, crunchy murukkus, and sweet jalebi. Treat it not only as a cultural and religious journey but also as a culinary one too. If you're in Kuala Lumpur, you'll see stalls selling all kinds of Indian food, so there's no excuse not to try it.
Little India near KL Sentral is one of the most happening places and there will be activities worth checking out throughout the festival period and is a great place to stay in Kuala Lumpur. While there, you can also shop for jewelry and costumes.
Where to Stay:
This modern loft near KL Sentral is the perfect place to rest your head after days spent sampling a variety of Indian food and enjoying all the festivities in Little India.
Malaysia Water Festival
When: April
Where: Langkawi and Sabah
Similar to Holi, the Malaysia Water Festival, is another cultural festival when people of all ages, races, genders, and walks of life head to the streets to heartily throw water at each other. However, people do not use colored water or dry colors, unlike in India.
The month-long festival starts in Kuantan and ends in Labuan in Langkawi. A host of other activities are waiting to be enjoyed such as sandcastle building, kayak sprinting, fishing, and many more. You can also expect adrenaline-pumping contests such as cross-channel swimming, but make sure you see the humungous sandcastles, as they are truly a sight to behold.
Everyone is welcome to join the festivities, even foreigners. Make sure to take part in water pillow fights and throw buckets of water at other people, all in the spirit of fun. Remember to be a good sport about getting sprayed or splashed, as you inevitably will.
Keep in mind that you'll be soaked to the skin, so pay attention to what you are wearing. Protect your phone with a waterproof case or leave it behind. Refrain from wearing anything expensive and don't wear any outfit that you absolutely love because they don't always use clean water during the festival.
Where to Stay:
Be prepared to get wet at the festivities and stay in this stylish apartment in Kuantan that lets you have the best of both the bustling city and the quiet seaside.
Sabah Festival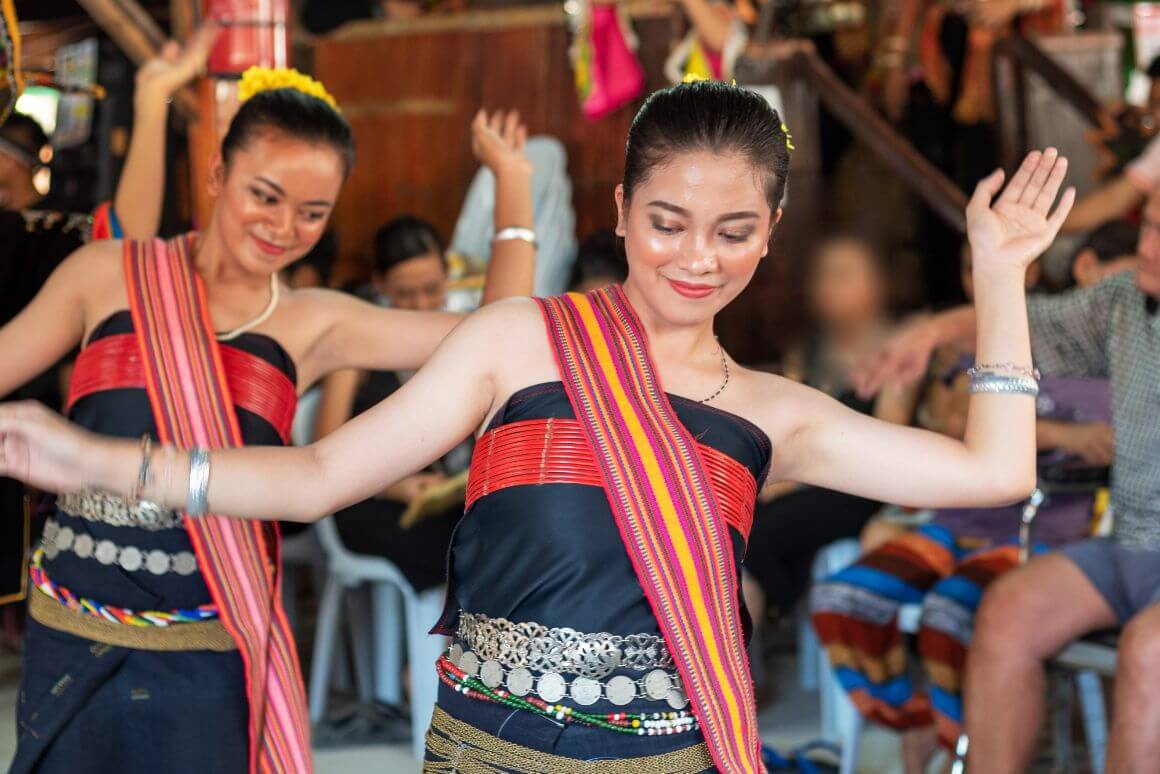 Mainly a thanksgiving ceremony and a celebration for a good harvest, Sabah Festival is also called Pesta Kaamatan. The month-long festival and is seen as one of the country's biggest celebrations and has deep cultural roots.
According to folklore, there was once a great famine. A god showed mercy to the people by sacrificing his daughter. Her body was cut up and sown into the soil which revitalized the land and helped rice and other crops grow. Since then, the natives have been celebrating the festival.
The festival is an excellent introduction to Malaysian culture. Activities begin from the village levels and each day an event commemorates the harvest in various parts of Sabah. However, the main events are always on the 30th and 31st of May.
Expect agricultural shows, cultural programs, exhibitions, buffalo races, and traditional games. There's free-flowing rice wine for everyone to share in the midst of the carnival-like atmosphere and you'll also see Sabah natives wearing traditional clothes.
A day at the festival is an excellent opportunity to sample an explosion of flavors. Food is made with local ingredients and many vendors sell traditional meals. Try the local grub if you have the stomach for it — sago worms eaten alive.
Where to Stay:
As the festival is held in various places in Sabah, including Kota Kinabalu, this gem of a condo would make the perfect place to rest your feet after a day spent exploring the area and getting to know the local culture.
Have you sorted your accommodation yet?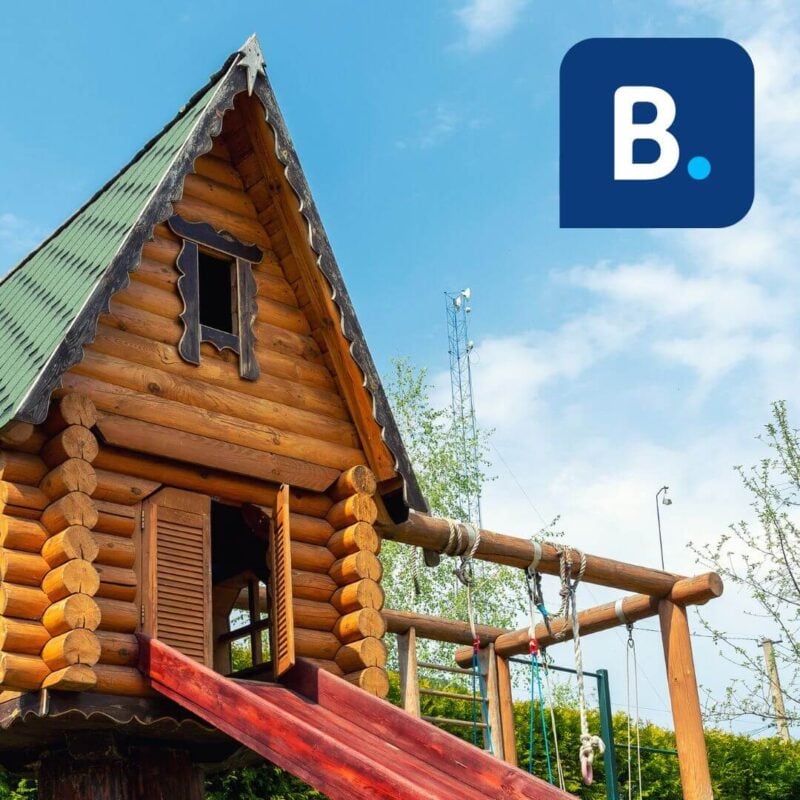 Get 15% OFF when you book through our link — and support the site you love so dearly 😉
Booking.com is quickly becoming our go-to for accommodation. From cheap hostels to stylish homestays and nice hotels, they've got it all!
View on Booking.com
Gawai Dayak Harvest Festival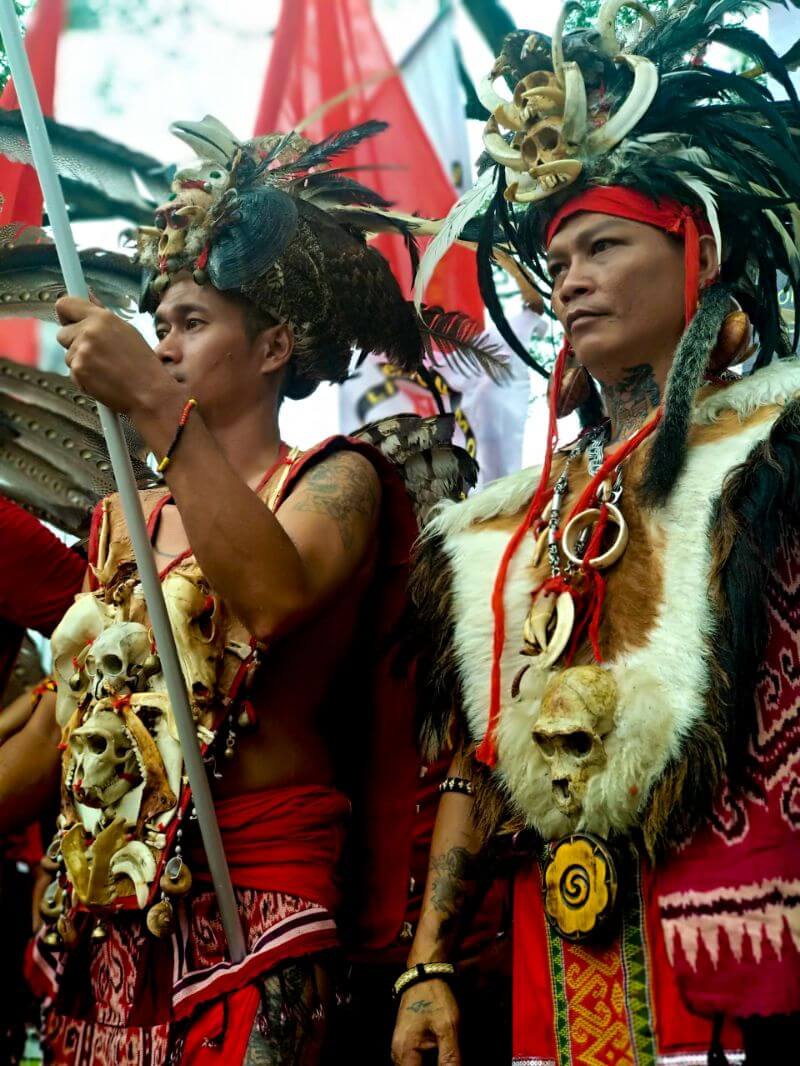 An annual festival celebrated by the Dayak people of Sarawak, Gawai Dayak is both a social and religious occasion recognized since 1957 and is always declared a public holiday.
Gawai Dayak marks the end of the harvest season and it aims to honor and respect the people behind the harvest. The festival also serves as a symbol of unity of the various ethnic groups in the area such as Kenyah, Murut, Iban, Biduyah, and Kelabit.
On the days leading up to the festival, the Dawak people are busy tidying up and visiting graves of dead loved ones, paddy drying, milling, and collecting as well as preparing food. Everyone wears the nigepan, waits for the sound of the gong when midnight strikes on the 1st of June and drinks a locally brewed rice wine for long life, known as Tuak.
Make sure you have plenty of room in your belly for tons of wine, sweets, and treats. Join the celebrations by learning the Ngajat, the Dawak's traditional dance. Learn the moves and dance with the locals.
Aside from dancing, the festival also includes blowpipe matches and cock-fighting. There's also a beauty pageant that determines the festival's queen and king.
Where to Stay:
For a truly authentic experience, replace hot showers with refreshing river dips and enjoy the cool and fresh air of the natural surroundings by staying in one of the longhouses in Sarawak.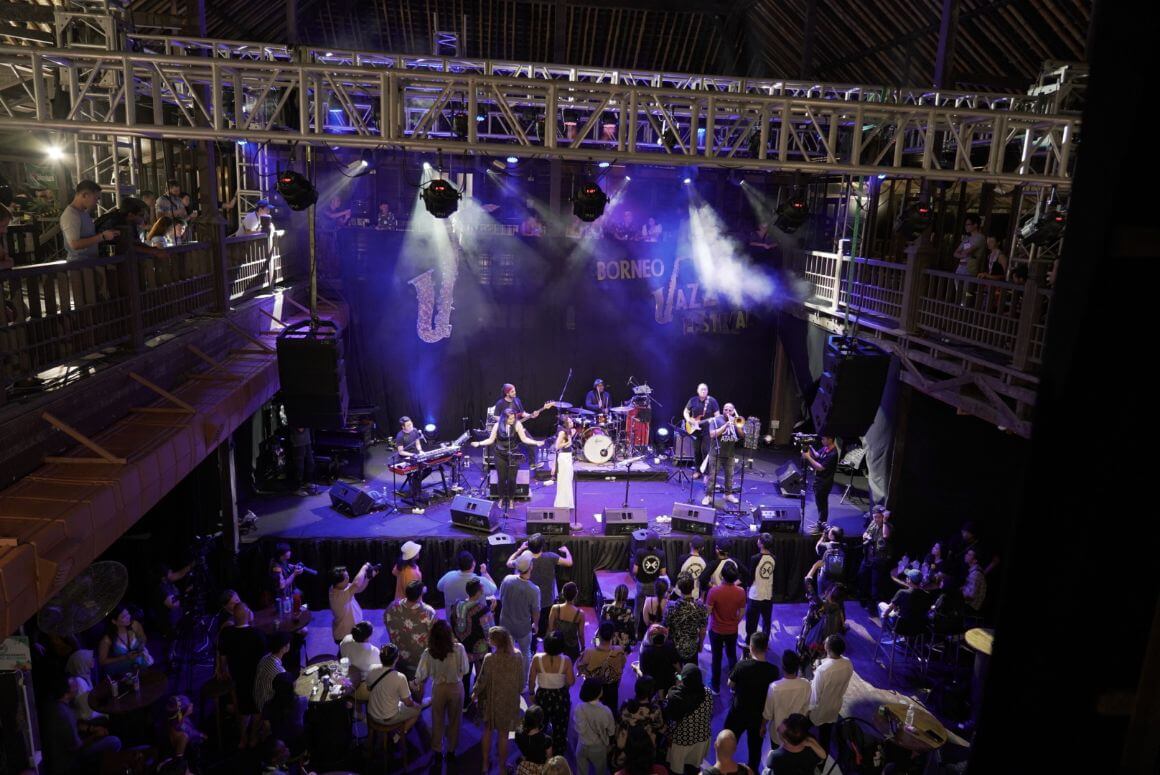 When: June
Where: Miri, Sarawak
One of the longest-running music festivals in Malaysia and Southeast Asia, the Borneo Jazz Festival is a 2-night festival that welcomes local and international jazz artists with diverse cultural backgrounds. The festival began in 2006 and was organized by the Sarawak Tourism Board.
The music festival used to be called Miri International Jazz Festival but was renamed in 2011. It was canceled in 2020 due to the pandemic and in 2021, it became a virtual event.
Expect an eclectic mix of rappers, musicians, and DJs from the USA, Singapore, France, Hungary, and other corners of the world. You can also look forward to a mix of jazz with other music genres such as hip-hop, electric music, and world-beats.
Aside from the headlining musical acts, attendees can also look forward to various events, workshops, and activities that will enrich their musical experience.
Jazz lovers can purchase tickets online from the festival's official website. Make sure to dress for two nights of relaxation and fun. You can bring your own floor mats if you want to enjoy the festival lying down and ladies who plan on dancing the night away should wear comfy shoes instead of high heels.
Where to Stay:
You'll want somewhere comfortable to crash in after dancing the night away. Enjoy the festival in comfort, luxury, and style by staying in one of the countless comfortable hotels nearby.
When: June, July, or August
Where: Kuching, Sarawak
Rainforest World Music Festival is an annual festival that runs for three days. Established in 1998 with an audience of only 200 people, it has grown to become one of the country's most anticipated events with tens of thousands of people in attendance.
The festival, as people have come to know it today, started in 2005 and it has been running without interruption except in 2020. In 2021, the event was held virtually and more than 400,000 music lovers from all over the world tuned in to watch it.
The Sarawak Cultural Village serves as the venue for the family-friendly event that showcases international, local, and regional artists. Aside from concerts, the festival also offers daytime music workshops, craft displays, cultural displays, and food stalls. Emphasis is placed on the use of traditional acoustic instruments, but electric accompaniment is also welcome.
The atmosphere is very relaxed and although evening performances and workshops have timetables, attendees are free to leave and enter any event, anytime they please. Daytime workshops are almost always held in various traditional houses. Audiences can communicate with the performers and conversation is encouraged during workshops.
Tickets can be purchased in advance through the festival's official website.
Where to Stay:
This modern condo is located above the largest mall in Sarawak so you can easily grab all the things you need while in Kuching for the festival. It is also accessible to everything.
Is This the Best Daypack EVER???
Independence Day
When: August
Where: Kuala Lumpur
Malaysia declared its independence from the British on the 31st of August 1957. Independence Day, or Merdeka Day as it is known locally, marks the creation of the Federation of Malaya after gaining independence.
Note, however, that Independence Day is different from Malaysia Day which recognizes the Malaysian Federation. That is celebrated on the 16th of September.
As midnight strikes on the 31st, a fireworks display fills the skies of the capital city with color, marking the start of one of the biggest festivals in Malaysia.
Throughout the day, you'll see a grand street parade with intricate floats, military demonstrations, and cultural performances by civil servants and schoolchildren, amidst a sea of Malaysian flags. Live concerts in various venues are also attended by thousands of people, locals, and foreigners alike.
Stage shows, parades, and exhibitions are also held all across the country but the fervor in the capital is something else entirely.
It's easy to join the celebrations. Just follow the crowd and be ready for a lot of fun. Dance and sing at one of the many free concert venues all over the city and make lasting memories. Just make sure to wear comfortable shoes as you'll be standing on your feet for hours, as well as casual clothes.
Where to Stay:
The festivities in Kuala Lumpur center around Merdeka Square. This apartment with epic views is less than a 10-minute drive away from the square and is the perfect spot for watching the fireworks display.
Dragon Boat Festival
When: November or December
Where: Penang
The Dragon Boat Festival has been in action in Penang for more than 30 years and Penang was also the first place outside of China to host the festival.
The festival's major attraction is the sight of huge war canoes with dragon heads. Usually made of teak, the boats have a maximum length of 40 feet and can seat up to 80 paddlers, depending on the size. Before these boats are used in races, a coming-to-life ritual is performed and eyes are painted on the boat.
The drummer sits in the middle of the boat and is in charge of keeping the rhythm of the paddling. It is believed that the drumming and the race itself aid in repelling evil spirits and brings good luck. Aside from boat racing, a few traditions are also involved such as eating rice dumplings, drinking realgar wine, and wearing colorful pouches that contain herbal medicines.
The festival is free of charge and all you need to do is head over to Teluk Bahang Dam to check out the festival and support your favorite team and players. This unique and exciting cultural experience is not to be missed when visiting Penang.
Where to Stay:
Since the festival is held in Teluk Bahang Dam, it makes sense to stay in the surrounding areas. This gorgeous apartment in Batu Ferringhi is the perfect space to call your home.
Final Thoughts
Malaysia has everything: thriving modem cities, colonial architecture, beautiful beaches, and lush green jungles. The country is an incredible melting pot of cultures too and offers some of the most interesting and exhilarating festivals.
From music festivals that concentrate on jazz, religious festivals, and cultural festivals of various tribes, it has all the right ingredients for an unforgettable stay, regardless if you're alone, or with family and friends.
I have got to say that my favorite is the Independence Day celebration and a must when visiting Kuala Lumpur. Nothing beats enjoying free concerts, street parades, and exhibitions. And of course, the fireworks display just makes the atmosphere even more festive.
ALWAYS sort out your backpacker insurance before your trip. There's plenty to choose from in that department, but a good place to start is Safety Wing.
They offer month-to-month payments, no lock-in contracts, and require absolutely no itineraries: that's the exact kind of insurance long-term travellers and digital nomads need.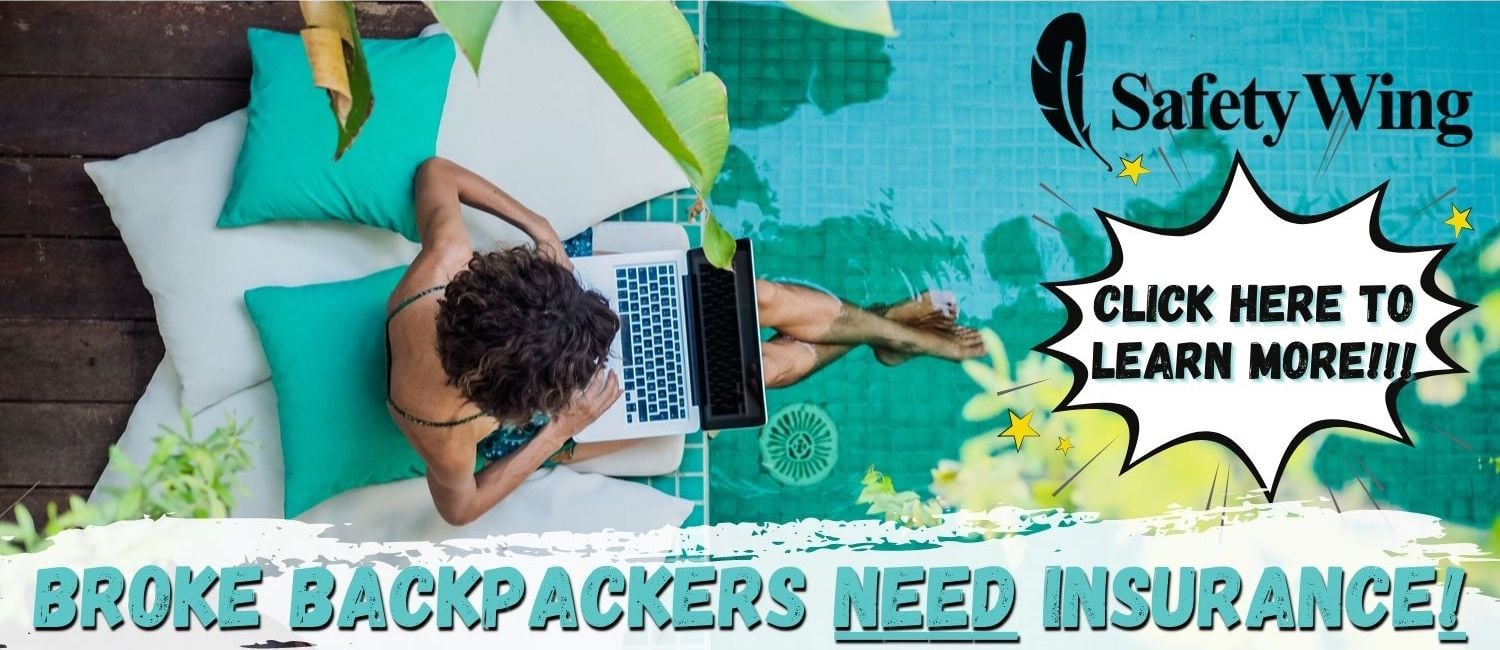 SafetyWing is cheap, easy, and admin-free: just sign up lickety-split so you can get back to it!
Click the button below to learn more about SafetyWing's setup or read our insider review for the full tasty scoop.
---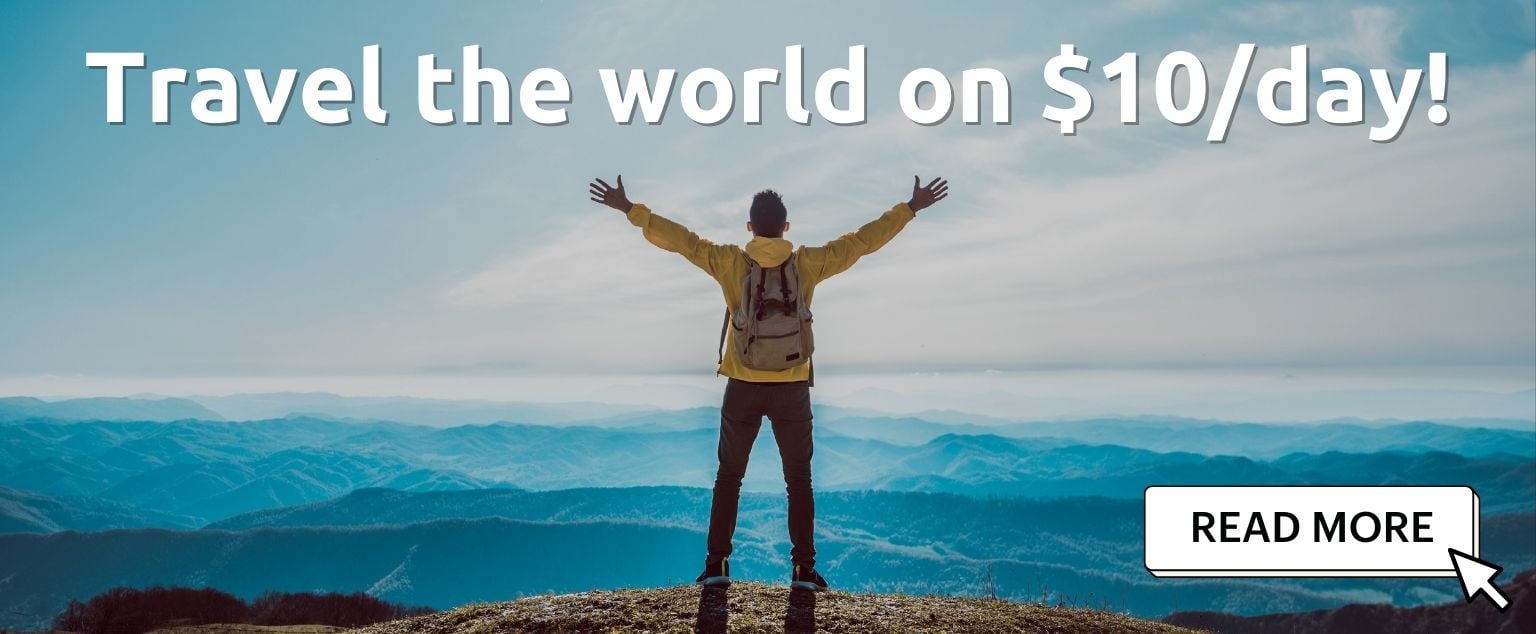 And for transparency's sake, please know that some of the links in our content are affiliate links. That means that if you book your accommodation, buy your gear, or sort your insurance through our link, we earn a small commission (at no extra cost to you). That said, we only link to the gear we trust and never recommend services we don't believe are up to scratch. Again, thank you!