Kota Kinabalu is one of Malaysia's most vibrant cities to visit! It's full of culture, stunning beaches, and delicious cuisine and there is always something going on! Kota Kinabalu is located in the northern part of Borneo and is well known for its beautiful mountainous backdrop.
Many people travel from all over the world to experience this city and all it has to offer. Malaysia is a popular destination for those who are traveling the South East Asia region, and Kota Kinabalu is a perfect stop for anyone looking to explore this part of the world.
You have to plan out your trip carefully because Kota Kinabalu can experience some pretty heavy downpours in the rainy season. If you're looking to explore the outdoors and enjoy the city's stunning beaches then your whole trip could be ruined if you visit at the wrong time.
This guide is designed to provide you with all the essential details required for planning your visit to Kota Kinabalu. Whether it be weather patterns, tourist traffic, affordability, or something else – we've got you covered! With this information in hand, your trip will be better than you could've ever imagined! So let's jump in.
Best Time To Visit Kota Kinabalu – The best time to visit Kota Kinabalu is between December – March.
Best Time to Visit the Atkinson Clock Tower – The months of December and February are the best times to visit the tower with mild weather conditions and fewer crowds.
Best Time For The Beach – March is the best month for the beach, due to its abundance of sunny days.
Best Time For Sightseeing – The best months for sightseeing in Kota Kinabalu are October and November when the monsoon season is coming to an end.
Cheapest Time To Visit Kota Kinabalu – May is the cheapest time to visit Kota Kinabalu as the weather is scorchingly hot.
When Is The Best Time To Go To Kota Kinabalu
If you love warm weather then Kota Kinabalu is the place for you. Throughout the whole year, the temperatures never really dip below 70 degrees, which if you're a summer bird, sounds incredible. However, because Kota Kinabalu doesn't have a summer and a winter, they have a wet season and a dry season, and that changes the dynamics of when you should go.
This beachside town in the beautiful country of Malaysia is at its busiest from December through March. The weather is at its best, the days are long and sunny, with only a few days of rain here and there. The months from June to August are quite popular amongst tourists too because of the summer holidays. Prices for hotels and flights are often higher during these peak months, so if you're looking to get a better deal on accommodations it may be best to book outside of this period.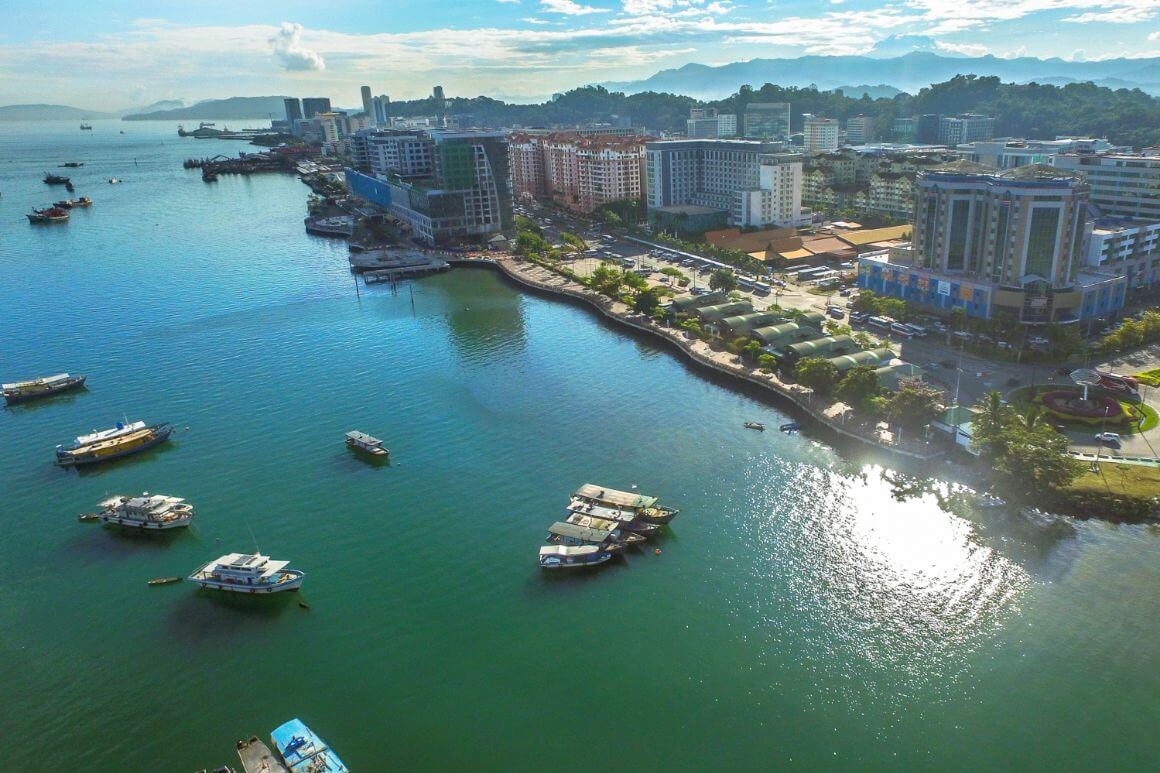 For those looking to beat the heat and the humidity, the best time to visit KK is definitely in the wet season from April to October. During these months, travelers will experience a much-needed respite from the heat in the form of heightened rain and humidity.
If you don't care so much about the weather and want to experience the culture of Kota Kinabalu, then the best time to visit is during the cultural festivals in May and October. During these months, you can experience the Sabah Festival and Diwali. We'll dig a bit deeper into these festivals later on!
To get the most bang for your buck, it's best to book during the shoulder season when prices are usually lower. March to May and mid-August up until October are great times of year for budget travelers who want a really good deal on their holiday to Malaysia!
With an abundance of activities and attractions, Kota Kinabalu caters to every type of traveler throughout the year. From outdoor adventurers seeking thrills to culture seekers looking for unique experiences, or those simply wanting a peaceful getaway, you will find something special in this enchanting Asian destination.

Unlock Our GREATEST Travel Secrets!
Sign up for our newsletter and get the best travel tips delivered right to your inbox.
Best Time To Go To Atkinson Clock Tower
(The Atkinson Clock Tower is closed for upgrading works until 23rd September 2023.)
Atkinson Clock Tower is a well-known Kota Kinabalu landmark and a popular spot for tourists to visit. It's the oldest standing building in the city and best viewed during daylight hours.
Even amidst the destruction of Jesselton town during World War II, this tower stayed standing and has since devotedly kept track of time for the city. To this day, it stands faithfully as a timeless reminder to all who pass by.
The best time to visit Atkinson Clock Tower would be either early in the morning or late afternoon when the sun is not at its hottest. February to April and October to December are great months to visit as the weather is generally cooler and it's less likely to rain.
It can get pretty busy during peak season so if you're looking for a less crowded experience, try visiting on weekdays or in the early hours of the morning. The views of Kota Kinabalu from the Clock Tower are especially beautiful at sunrise and sunset, so it's well worth getting up early to witness this historical icon in its best light!
And best of all, it's free of charge! So, if you're looking for a spot to take some Insta-worthy shots or simply witness this remarkable piece of Kota Kinabalu's rich history, Atkinson Clock Tower is a great option. From here, you can enjoy breathtaking views of the city and the surrounding Tunku Abdul Rahman National Park.
Best Time To Go To The Beaches In Kota Kinabalu
The beaches in Kota Kinabalu are some of the most beautiful beaches in Malaysia and offer a perfect escape from the hustle and bustle of city life. You can take the ferry to some of the nearby islands of Pulau Gaya or Sapi and admire the beautiful turquoise waters and white sand. It's seriously a tropical paradise that you don't want to miss when you're here.
To make sure you don't miss out, the best time to visit these beaches is during the dry season from February to April. This is when you can count on sunny, warm days that are perfect for taking dips in the sea or lounging around under a palm tree.
The water temperature is also at its hottest during this period, so it's an ideal time for swimming and snorkeling. However, if you're looking for a party, the best time to visit the beaches of KK is in December when all the holiday goers arrive for some fun in the sun.
If you're more into solitude and want some peace and quiet away from the crowds, then it's best to visit during the monsoon season from May to July. The beaches here are still stunningly beautiful even during wetter months and when the rain stops it makes for the perfect hideaway for those who want to get away from it all. Just bring an umbrella!
Where to Stay in Kota Kinabalu
Best Time For Sightseeing in Kota Kinabalu
Kota Kinabalu is a vibrant cityscape with its own stunning coastline and lush, tropical islands. From the vibrant markets filled with local produce or souvenirs to some of the most breathtaking views in Malaysia, it's a great place for sightseeing.
The best time to take on all that KK has to offer is during the dry season between February and April. The weather is sunny and warm. It's ideal for strolling around town or taking a leisurely cruise around the islands.
Accommodation availability is also at its peak during this time, so you won't have to worry about finding a place to stay. If you're hoping to take some picturesque shots of the city skyline and surrounding landscapes, then your best bet would be heading to the Signal Hill Observatory Platform in the evening when the sun is setting and casting an orange hue over the city.
Because so much of the sightseeing in Kota Kinabalu is outdoors, it's best to avoid the wet season from May to July when the rains can make it difficult to explore. And when the rains do let up, just about everyone that has been stuck indoors all day makes their way outside, making it quite crowded and hectic.
Small Pack Problems? 😉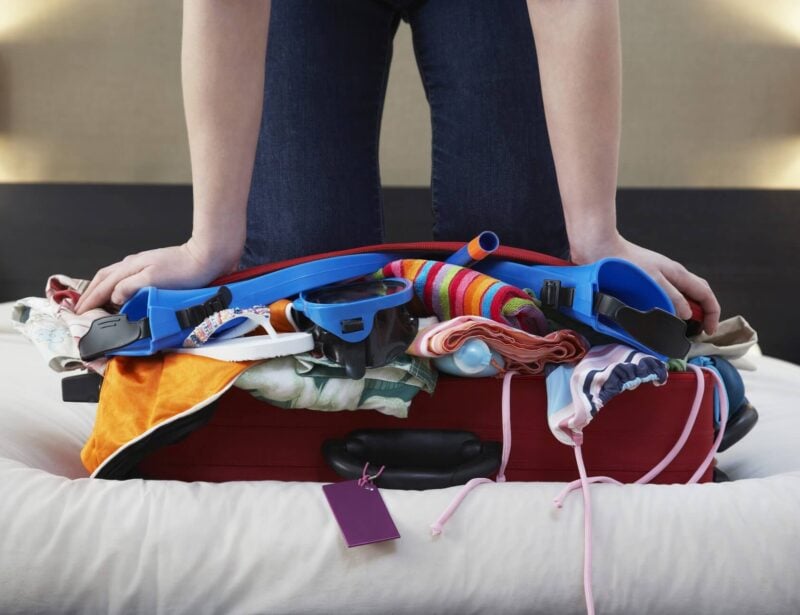 My missus travels with all her clothes in ziplock bags: don't be like my missus. UP YOUR PACKING GAME!
Packing cubes for the globetrotters and compression sacks for the real adventurers – these babies are a traveller's best kept secret. They organise yo' packing and minimise its volume too so you can pack MORE.
Or, y'know… you can stick to ziplock bags.
View Our Fave Cubes
Or Check Out the Sacks!
Best Time For Visiting Mount Kinabalu
Mount Kinabalu is one of the most famous landmarks in Malaysia. At 4,095 meters above sea level, it's the highest mountain on the island and an absolute must-see when you're visiting Kota Kinabalu! However, because of its height, the weather patterns can be quite unpredictable so it's important to plan ahead.
Nestled in the Kinabalu National Park, a UNESCO World Heritage Site, the mountain has several treks that you can take to reach the summit for sunrise. This will require you to sleep overnight on the mountain but for all my adventurers and thrill-seekers alike, the trek to its peak provides breathtaking views that are worth every step!
Situated in a unique climate zone, the mountain experiences weather patterns different from those of nearby Kota Kinabalu. As opposed to its surroundings, April through October is the dry season here on this majestic peak.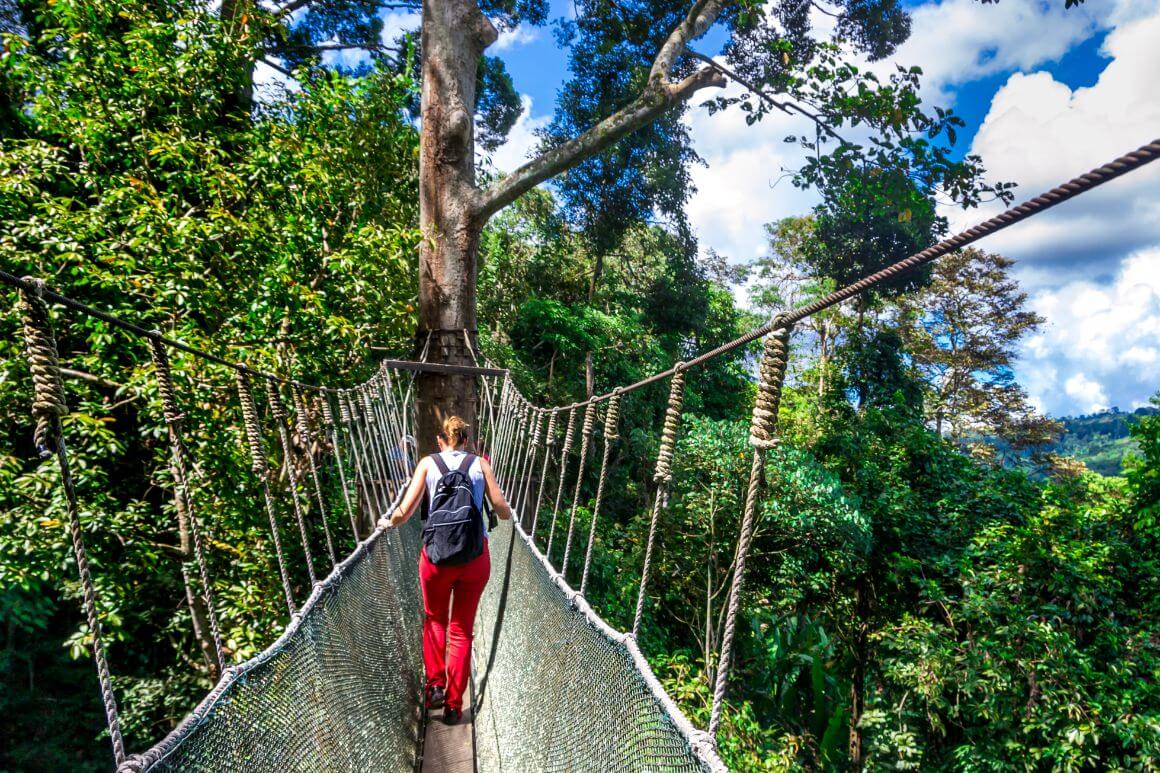 The best time to visit Mount Kinabalu is during the driest months of March-May when there's less chance of rain and thunderstorms. This is also when conditions are at their most comfortable, with warm temperatures during the day and cool mountain breezes in the evening.
It's also worth noting that the park restricts the number of visitors allowed each day to 165 people, so it's best to book your trip well in advance. Also, be sure to bring the appropriate clothing and supplies for a day out on the mountain.
For a more challenging experience due to the rainfall the mountain receives, set your sights on scaling the mountain between November and February. The peak is open all year long and only closes when the conditions are deemed to be too dangerous.
Cheapest Time To Go To Kota Kinabalu
Cheapest Time To Go To Kota Kinabalu
Expenses
Oct – Feb
Mar – June
Jul – Sep
Hostel
$9
$9
$8
One-Way Flight To Kota Kinabalu from London
$595
$649
$741
Private Hotel Room
$50
$35
$45
Activity (climbing Mt. Kinabalu 2d1n)
Oct-Dec
1 pax – 658
Jan-March
1 pax – $612
April-June
1 pax – $658
1 pax – $658
Kota Kinabalu is a popular destination, and prices usually reflect this. Southeast Asia has a huge rap for being budget-friendly, but KK can be quite expensive if you aren't prepared for it. But for those on a strict budget, there are still ways to save money while visiting this beautiful city.
The low season in any country is always going to be at least a little bit cheaper than the high season. KK is no exception to this rule and if you want to save some cash, the cheapest time to visit would be April-August. And to get even more specific, the cheapest month to visit is May.
During these months, the weather is still pleasant, and the city bustles with activity. Plus, there are tons of places to stay and loads of food options. However, be prepared for prices to go up again during August, as this is when locals celebrate their biggest festival: The Harvest Festival or Kaamatan.
Crowds start to clear out again in September as the rains become more frequent and temperatures start to cool down. The city will remain a bit quieter until the end of October when the dry season starts to pick up once again.
So, plan your visit accordingly and you should be able to find the perfect combination of weather, budget-friendly options, and attractions in Kota Kinabalu!
Busiest Time To Visit Kota Kinabalu
About 2.5 million tourists flock to Kota Kinabalu each year. Keep in mind, regardless of when you go, it won't be a private escape. But you can feel a shift in energy and activity when you consider the different seasons.
The busiest time of year in Kota Kinabalu is from November to March, also known as the dry season. This is when there are plenty of sunny days, temperatures remain pleasant and tourists flock to take advantage of it. Prices during this time tend to be higher due to increased demand so plan ahead and book early.
December is when Kota Kinabalu gets crazy as locals and tourists alike come to celebrate the holidays and escape any winter blues. Nonetheless, the weather can be quite unpredictable this season. While December is generally one of the driest months and beaches are crowded with people, rainfall starts to pick up in January before tapering off for the remainder of the dry season.
If you don't mind the crowds and enjoy a good party, this is probably the best time to visit Kota Kinabalu and enjoy all the activities available in and around the city. But if you want a quieter experience, then it's advised to avoid peak season as accommodation can be hard to come by and prices will be higher.
Weather in Kota Kinabalu
The weather in Kota Kinabalu is a little different than in the rest of Malaysia and is generally divided into two seasons – the dry season and the monsoon season.
The dry season starts in October and runs until March, with temperatures ranging from 85 during the day to 75 at night. While the temperature might seem fantastic, it is insanely humid and can be a bit unpleasant if you're not used to it. Rainfall is rare but when it does occur it's usually short-lived but a nice break from the humidity in the air.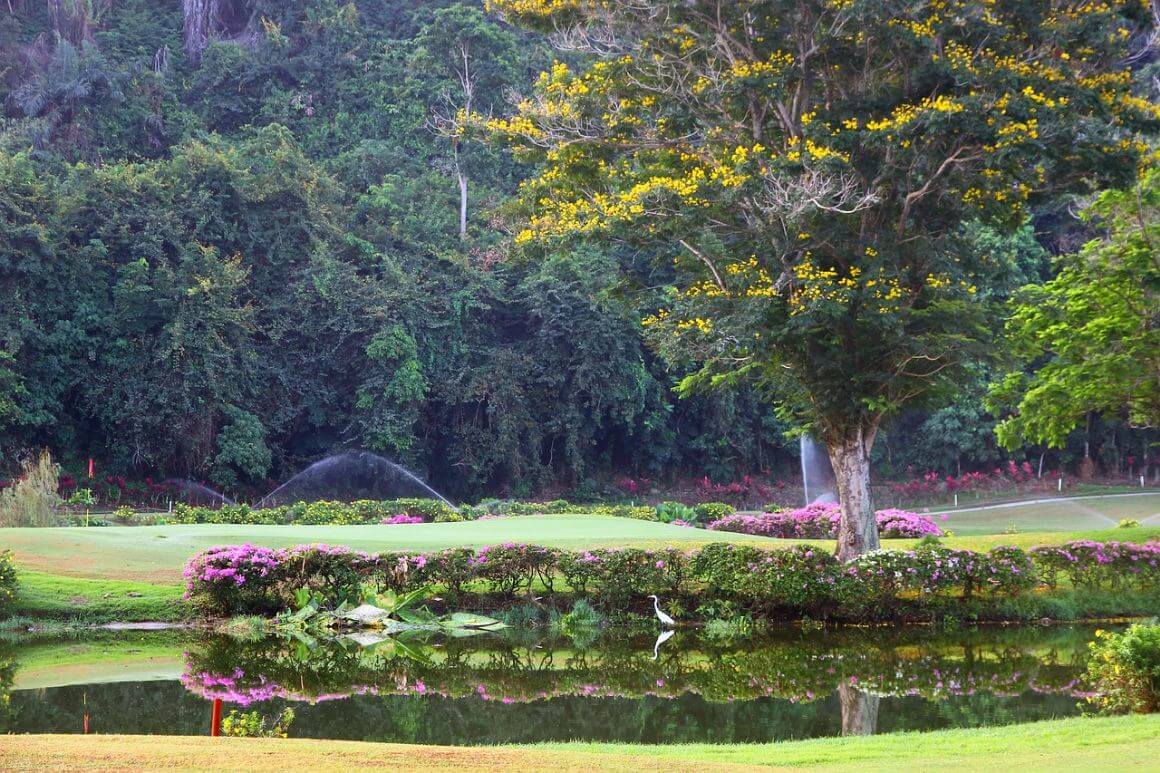 You will find the city much more active during the dry season and most people come to Kota Kinabalu at this time of year because it offers the best weather conditions and lots of activities.
The monsoon season runs from April until September, with temperatures ranging from 90 during the day to 75 at night and rainfall occurring more frequently during this time. However, as long as you have an umbrella and comfortable shoes, the rain won't put a damper on your holiday. It can be quite pleasant with the lush greenery and cooler temperatures after a downpour.
Festivals in Kota Kinabalu
Malaysia is a multicultural country and the capital city of Sabah is no exception. Kota Kinabalu celebrates many festivals throughout the year, from Chinese New Year to Kaamatan, a month-long harvest festival celebrated by locals to commemorate their culture and heritage. One of the many things I love about Asian cultures is their reverence for traditions and culture.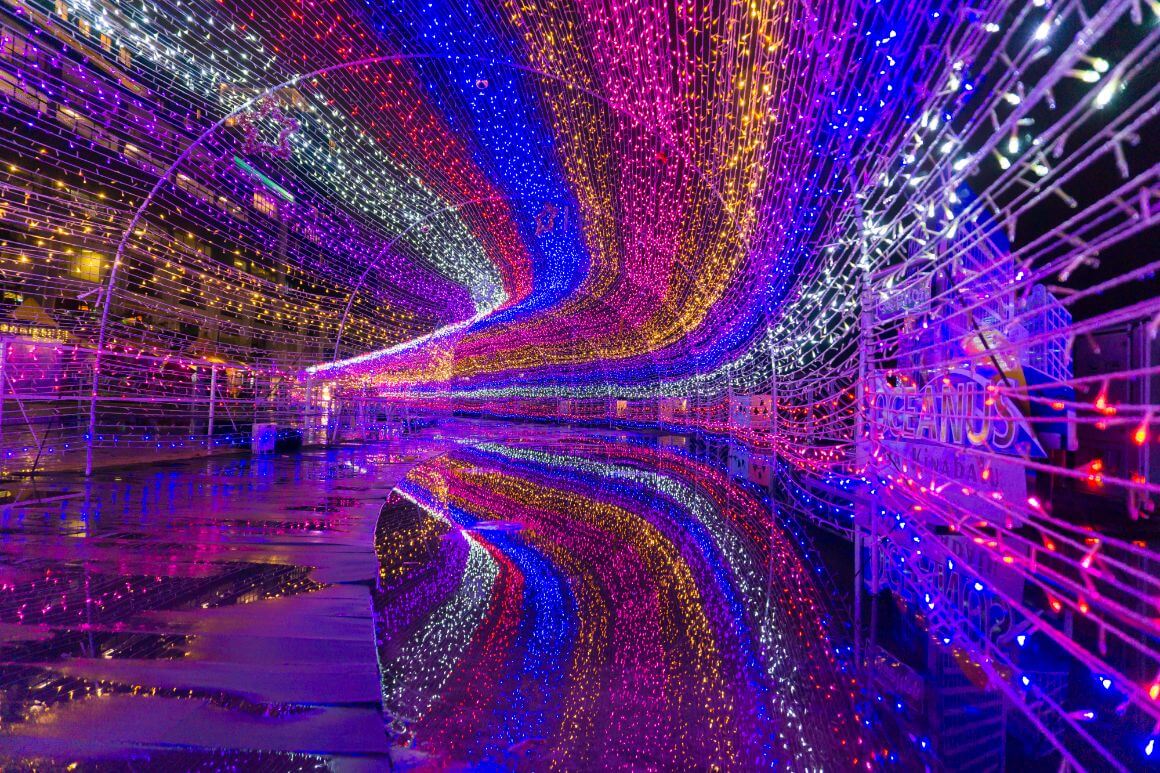 Here are some of the Best Festivals in Kota Kinabalu
Harboring a vast Chinese population of merchants, this city lights up its streets each New Year with festive lanterns. Besides the customary decorations and cultural programs held in public halls, vendors sprawl around offering delicious treats to all who celebrate!
Kota Kinabalu is the capital of Sabah and Sabah is a destination home to 30 different cultural backgrounds, each bringing its own language, customs, artistry, and lifestyle.
To pay tribute to Sabah's vibrant diversity and remarkable heritage comes the annual celebration of the Sabah Fest; providing members of all communities an opportunity to share their traditional values through engaging performances and captivating programs all during May.
Pesta Kaamatan (Harvest Festival)
The Sabahn people revere rice as a gift from Kinoingan, their God. According to myth, He sacrificed His daughter Huminodun and buried her body parts in the soil so they could grow into padi seeds – and henceforth sustain those who honor Him.
During the first week of May each year, they celebrate Pesta Kaamatan with an important ritual known as Magavau: inviting Bambaazon's spirit amidst them to ensure a successful festival season ahead.
Diwali is a festival in November that celebrates the victory of light over darkness and good over evil. For Hindus living in Kota Kinabalu, this is one of their biggest festivals – a time for spiritual renewal and joyous celebration with family and friends!
Celebrations usually involve lighting oil lamps or 'diyas' around the home, decorating the entrances of houses with garlands and rangolis, setting off firecrackers, and offering sweets to neighbors.
Kinabalu International Climbathon
This is an annual event celebrated in October, where local and international athletes compete to race up Mount Kinabalu – the highest mountain in Malaysia. The challenge involves a 15km uphill climb on rocky terrain, with participants crossing treacherous paths made up of dirt, gravel, mud, and rock.
The event is held to promote the conservation of the mountain and to bring together climbers from all over the world to share their love for nature.
When To Visit Kota Kinabalu – A Month By Month Breakdown
Okay, I am sure by now you have an idea of when you want to go to Kota Kinabalu but if not, don't worry, I'm here to help get you there. Here is a month-by-month breakdown of what you can expect during your holiday in Kota Kinabalu.
January in Kota Kinabalu
January in Kota Kinabalu is peak winter, but peak winter in KK is pretty great. With temperatures generally remaining around 75 degrees, it's pretty awesome. However, January experiences quite a bit of rainfall. If you're looking to explore the outdoors then this might not be the best month for that.
February in Kota Kinabalu
February is a great time to visit Kota Kinabalu as temperatures are comfortable and there are plenty of outdoor activities such as jungle trekking, wildlife spotting, and snorkeling. The rain lets up a bit and the mornings are cool for a refreshing start to the day.
March in Kota Kinabalu
March sees a drop off in rainfall, so it's the ideal month for sun-seekers who want to make the most out of their holiday. This is one of the best months to head to beach areas in the city and enjoy some sun, sand, and sea.
April in Kota Kinabalu
April is another great month to visit Kota Kinabalu as temperatures start to heat up and the days grow longer. The rain starts to come back a little bit more than in March, so it's best to plan indoor activities like visiting art galleries and museums.
May in Kota Kinabalu
The temperatures start to become a lot hotter in May and it's one of the least busy months to visit Kota Kinabalu, so it's perfect for those who want a peaceful holiday. You'll also be able to score some budget-friendly accommodation during this time but keep in mind, the heat can be brutal.
June in Kota Kinabalu
June is the peak of summer in Kota Kinabalu, so if you're looking to avoid the heat then it might not be your best option. You will also experience the start of the second biggest wave of tourism in Kota Kinabalu, so accommodation prices will be higher than usual.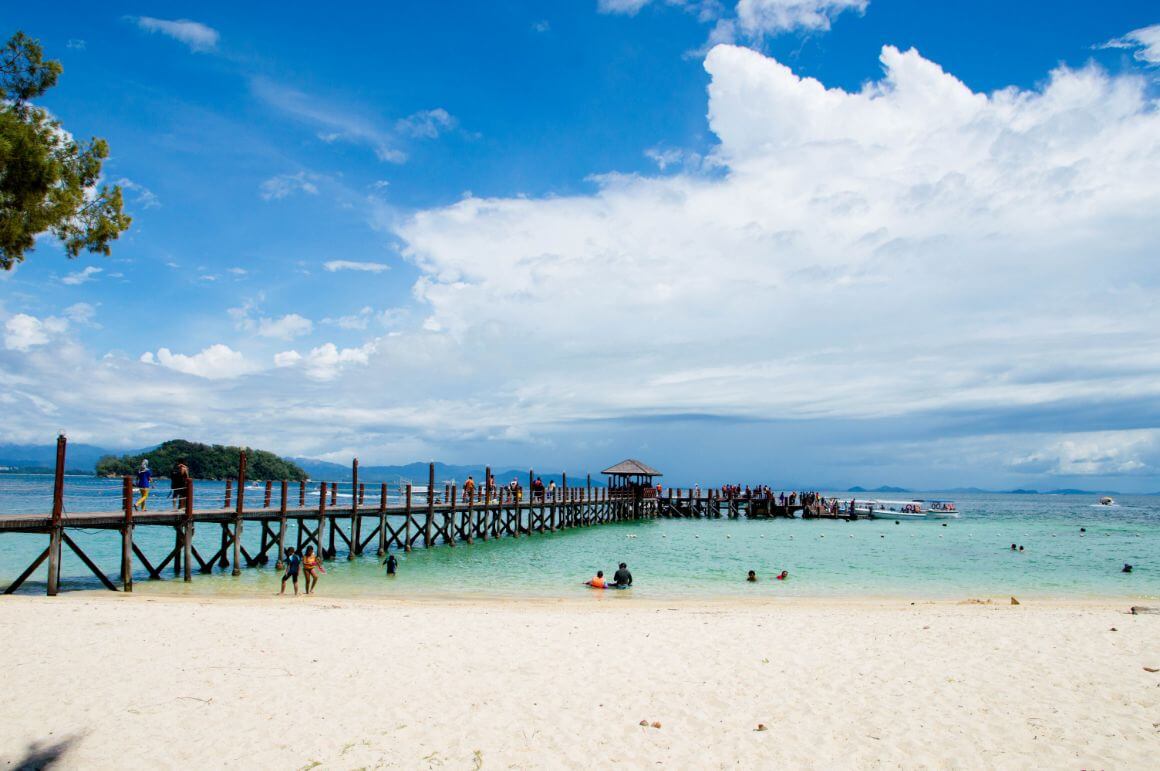 July in Kota Kinabalu
July is hot hot hot and rainy, but the rain is definitely welcomed. It cools down the temperatures during the day and makes it more bearable. Even though the weather is warm, the city is still full of summer tourists and prices are still higher. However, this is one of the best months to climb Mount Kinabalu.
August in Kota Kinabalu
Behind December, August is the busiest month for tourism in Kota Kinabalu, though the temperatures remain relatively hot. Most of the activities are concentrated around beaches and islands, making it's a great time to explore marine life with snorkeling or diving trips. Just make sure to bring an umbrella, as the weather can change at any time.
September in Kota Kinabalu
The rain starts to pick up again in September and temperatures drop slightly from August. September is the best time to explore the city and its attractions with fewer crowds and lower prices for accommodation as the summer holidays come to a close.
October in Kota Kinabalu
October is the last month of the monsoon season, so expect some rainfall. However, the good news is that October marks the end of the summer tourism season in Kota Kinabalu and accommodation prices become much more affordable. This is also a great time to visit if you're looking to avoid crowds and get off the beaten path.
November in Kota Kinabalu
November is when the weather begins to cool down and temperatures drop back into the high 70s. This is a great time to take part in some outdoor activities such as jungle trekking, wildlife spotting, and snorkeling. Rain has slowed and you will get a better chance to experience the beauty of Kota Kinabalu.
December in Kota Kinabalu
December is the peak of winter in Kota Kinabalu and one of the busiest months for tourism. Temperatures remain relatively warm throughout this month, so it's a great time to experience the culture and attractions of this vibrant city. Make sure to book way ahead of time if you want to secure the best accommodation deals.
The Future of the SIM Card is HERE!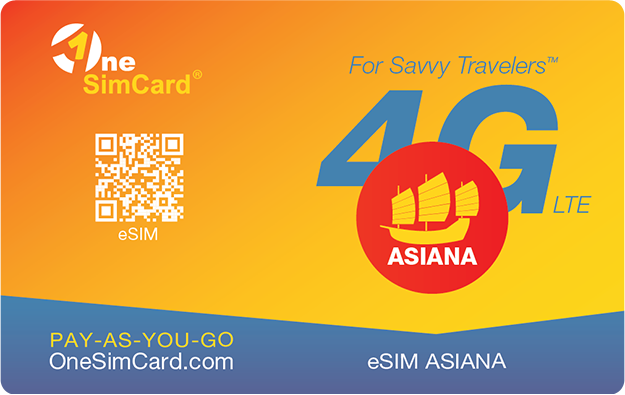 A new country, a new contract, a new piece of plastic – booooring. Instead, buy an eSIM!
An eSIM works just like an app: you buy it, you download it, and BOOM! You're connected. It's just that easy.
Is your phone eSIM ready? Read about how e-Sims work or click below to see one of the top eSIM providers on the market and ditch the plastic.
Buy an eSIM!
FAQ About The Best Time To Visit Kota Kinabalu
Don't Forget your Kota Kinabalu Travel Insurance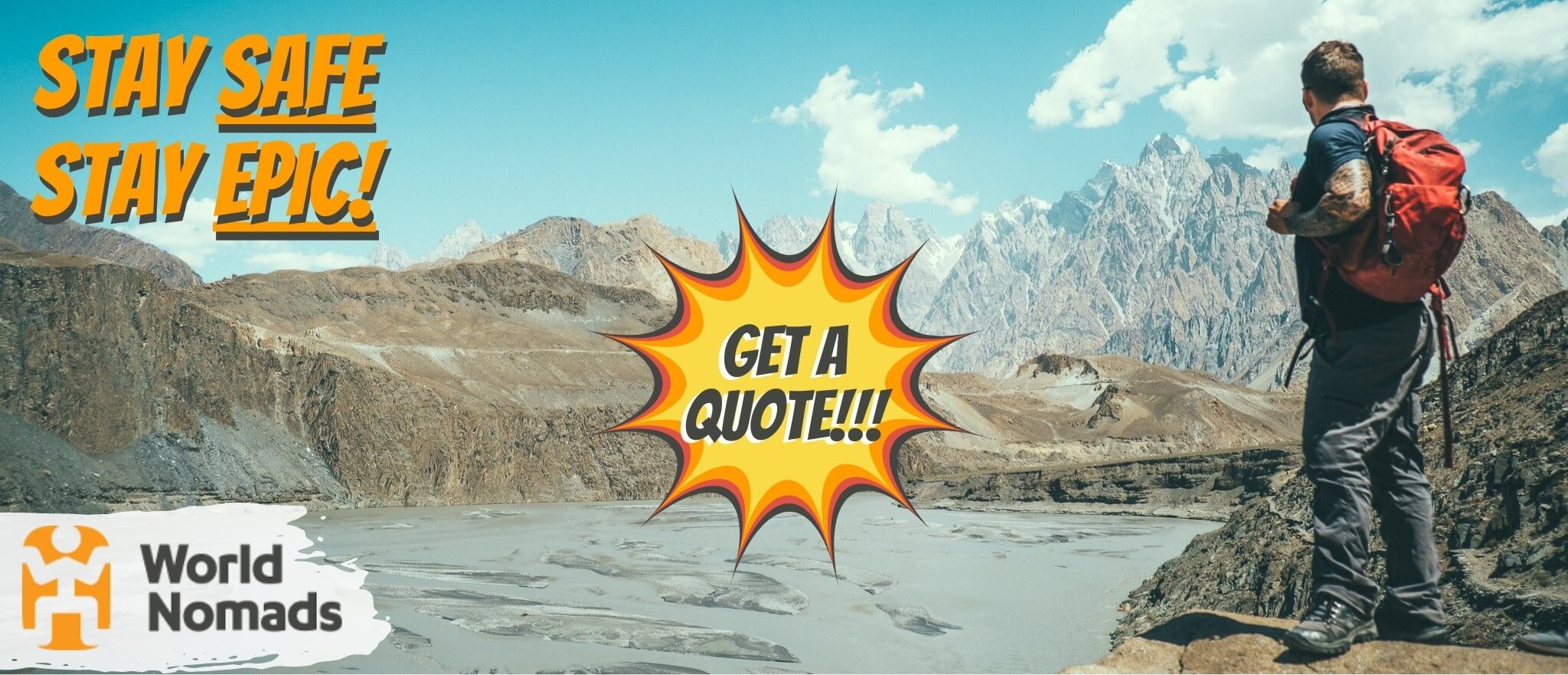 World Nomads' mission is to support and encourage travellers to explore their boundaries. They offer simple & flexible travel insurance, and safety advice to help you travel confidently.
They've been doing it since 2002 – protecting, connecting, and inspiring independent travellers just like you.
Get a quote below or read our in-depth review!
World Nomads provides travel insurance for travelers in over 100 countries. As an affiliate, we receive a fee when you get a quote from World Nomads using this link. We do not represent World Nomads. This is information only and not a recommendation to buy travel insurance.
Final Thoughts on The Best Time To Visit Kota Kinabalu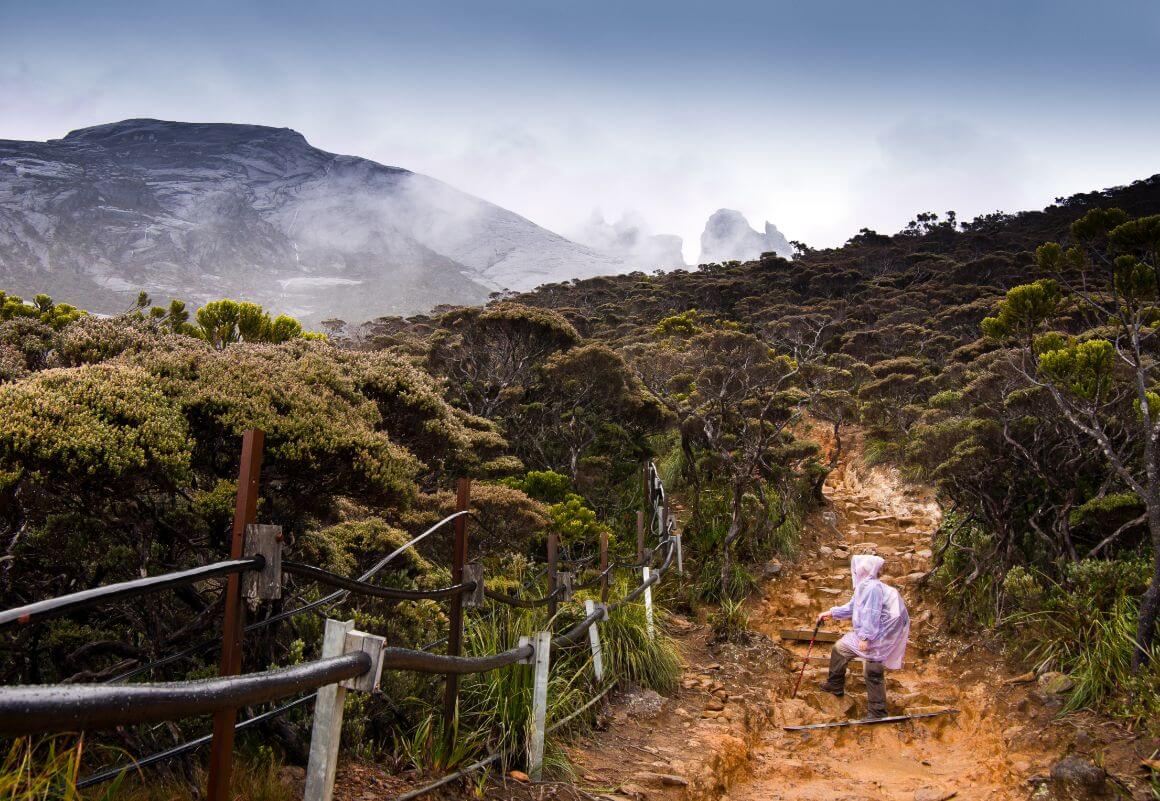 The beautiful thing about Kota Kinabalu is even the worst times to go are still better than most places. With all-year-round warm weather and a variety of attractions from handicraft markets to jungle trekking, Kota Kinabalu is the perfect destination for any traveler.
So regardless of when you decide to visit, you will have an incredible time. Hit the beaches, drink from a coconut, and climb a mountain. I guarantee you'll love spending some time in this amazing city.
---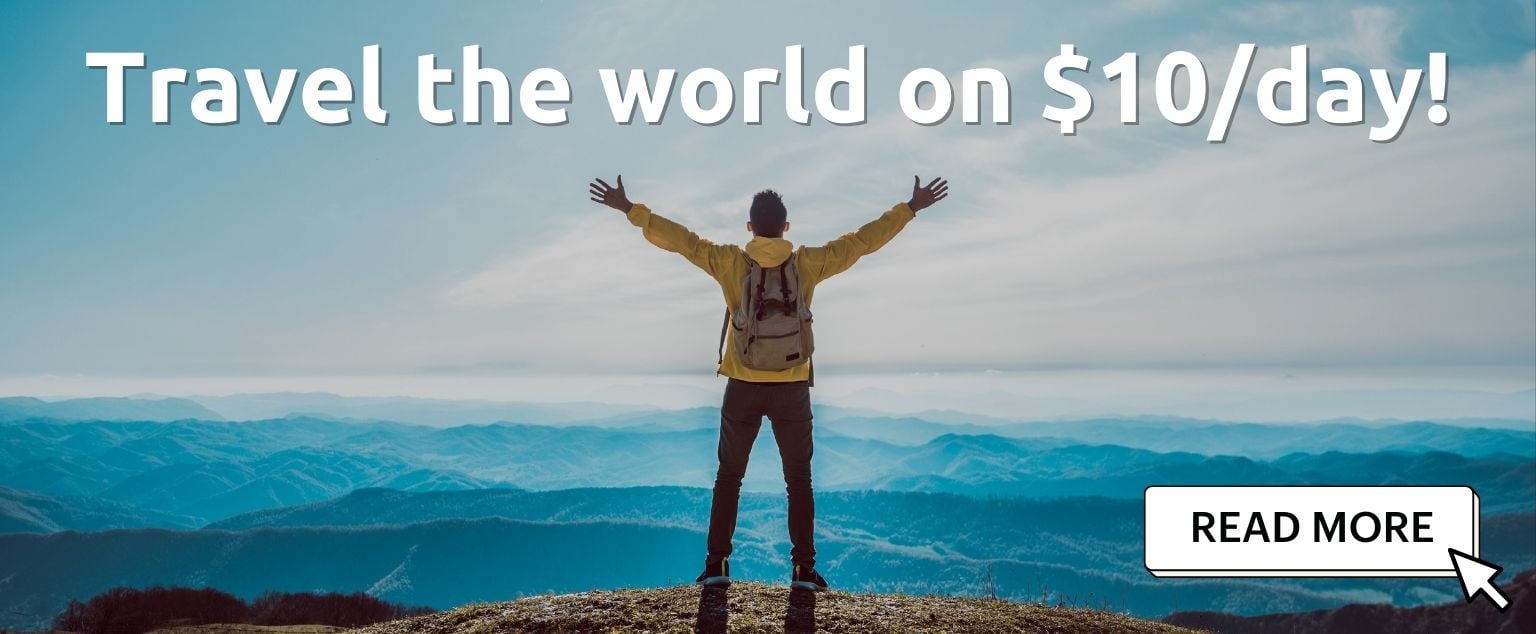 And for transparency's sake, please know that some of the links in our content are affiliate links. That means that if you book your accommodation, buy your gear, or sort your insurance through our link, we earn a small commission (at no extra cost to you). That said, we only link to the gear we trust and never recommend services we don't believe are up to scratch. Again, thank you!