Thailand's capital city is known for its many shrines and vibrant street-life. Bangkok welcomes more visitors than any other city in the world, and it's not hard to imagine why! With so much to offer, this thriving city is sure to satisfy everyone's taste.
Visit the many temples and shrines or take a wander through the busy locals markets. Taste the delicious street food or make a reservation at one of the many rooftop restaurants with a view.
If you're visiting to experience the incredible nightlife scene, you're sure to be in for a treat. Bangkok's nightclubs, cabarets, and red-light districts have so much to offer.
If you're trying to figure out how many days to spend in Bangkok, a weekend is more than enough time to explore the best parts of the city, and learn about its fascinating culture at the same time.
If you're spending a weekend in Bangkok, you're in for a treat!

Unlock Our GREATEST Travel Secrets!
Sign up for our newsletter and get the best travel tips delivered right to your inbox.
Insider Tips for an AMAZING Weekend in Bangkok
Two days in Bangkok is more than enough time to see the best in Bangkok! Here's how you can make the most of your short Bangkok trip!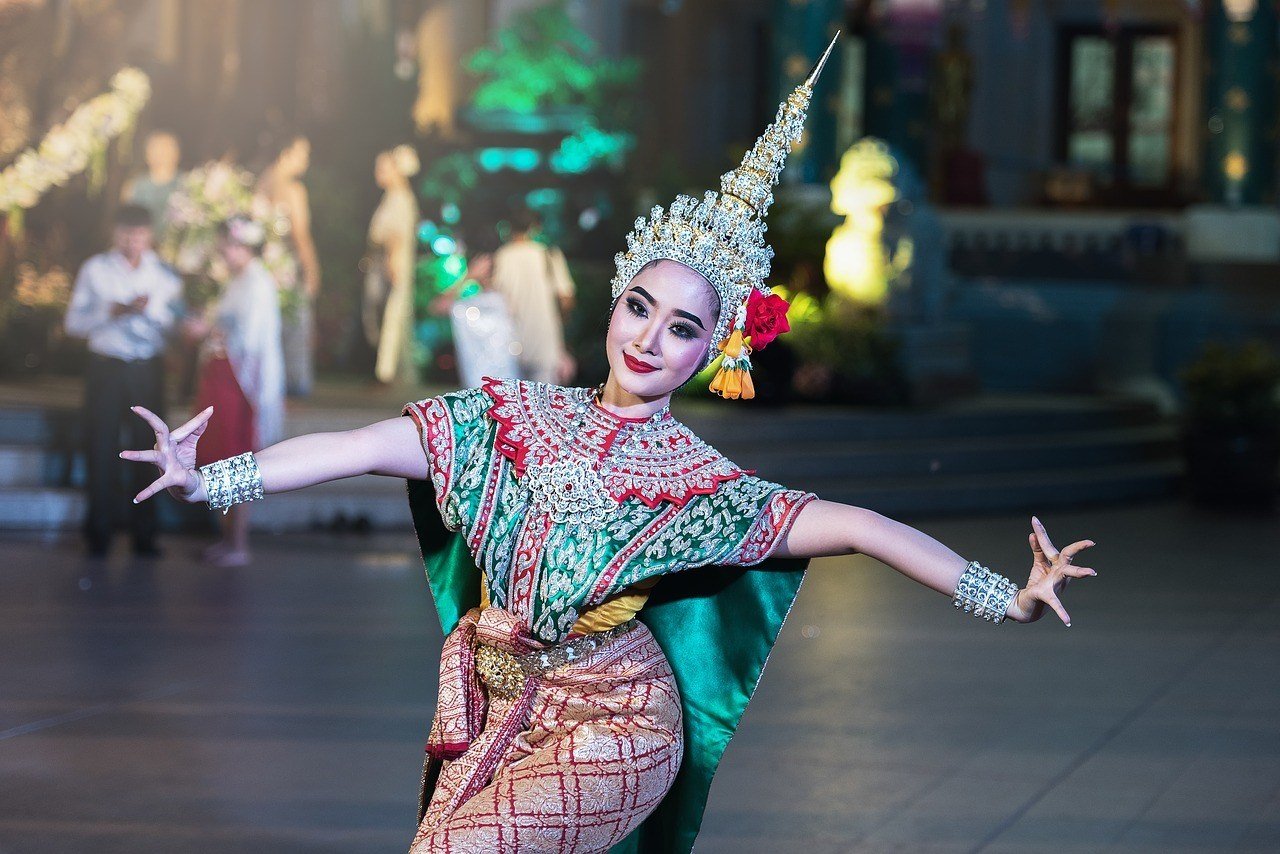 Know Where to Stay in Bangkok
It's important to carefully choose where to stay in Bangkok. The aim is a central location so that you don't spend any of your precious time travelling between attractions. Even if you're spending 3 days in Bangkok, it's important to situate yourself near all the best things to do in Bangkok this weekend.
Whether you want to stay in the bustling city centre or a more rural location, Bangkok is the perfect place for you. Once you've decided on the best area in Bangkok stay, the next step is booking the right accommodation for your travel style. There are hotels, guesthouses and hostels in Bangkok for all types of visitors.
There are also loads of amazing and private places to stay courtesy of Bangkok's fantastic Airbnb scene.
Our Favourite Hostel – Here Hostel
Outdoor Terrace
Located in central Bangkok
Swimming Pool
This wonderful hostel is perfect for travellers who like to socialise and make friends with fellow guests. It's also close to the party district for those who are planning an active nightlife. This hostel is smashing.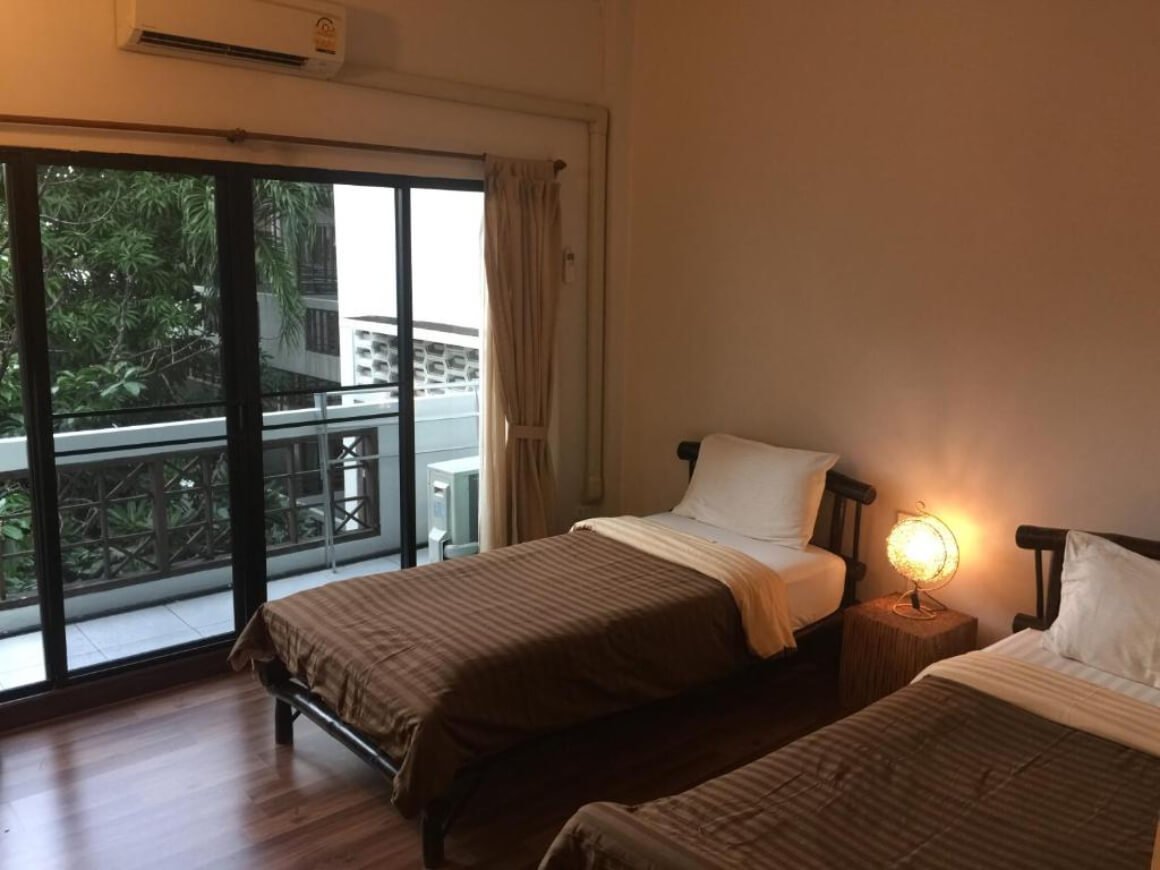 Located a few roads from Khao San Road
Safe in every room for personal belongings
On-site restaurant set in a stunning garden
The rooms here are simple but neat and provide you with everything you need for your weekend in Bangkok. The staff is friendly and very accommodating, which makes the stay very pleasant.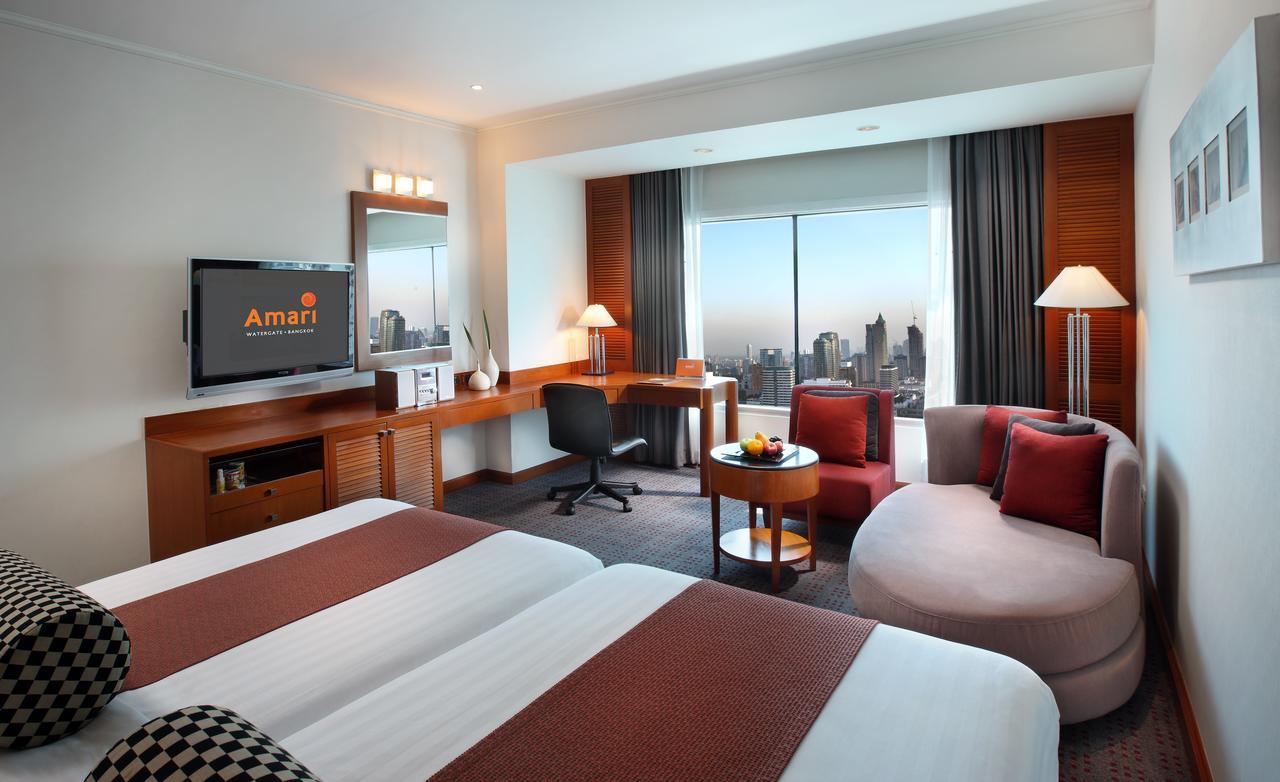 Located in front of the Pratunam wholesale market
City, garden and pool views from each room
Squash court, aerobics classes and fitness center on-site
If you're looking to live in the lap of luxury during your stay in Bangkok, this is the perfect hotel for you! With fine dining restaurants at the hotel, and many Bangkok attractions located nearby, you'll be ecstatic you arrive at this gem of a hotel.
Know How to Get Around in Bangkok
In order to get to the best places to visit in Bangkok, you're going to need to know how you're going to travel around the city.
One of the cheapest and most effective ways to get around the city is by Skytrain. This train travels along an elevated track that runs through the central business district of Bangkok. The only downside to this way of travel is that it can only take you from station to station. You may still need a tuk-tuk to take you to a specific place or travel the rest of the way by foot.
Taxis are quite a cheap way to travel, and fairs start at about USD $1. These taxis are metered, so make sure when the taxi driver starts the car it's showing 35 baht (USD $1) so that you won't get ripped off.
Chao Phraya River Express Boat is a very scenic way to get around! For just 25 baht, you can travel down the river for about an hour. These boats leave in both directions every 25 minutes and during rush hour they run every 5 minutes.
You can't go to Bangkok without travelling on a tuk-tuk. This is a three-wheeled motorbike with an enclosed passenger seat. These don't have meters so it's important to negotiate the price before taking the ride.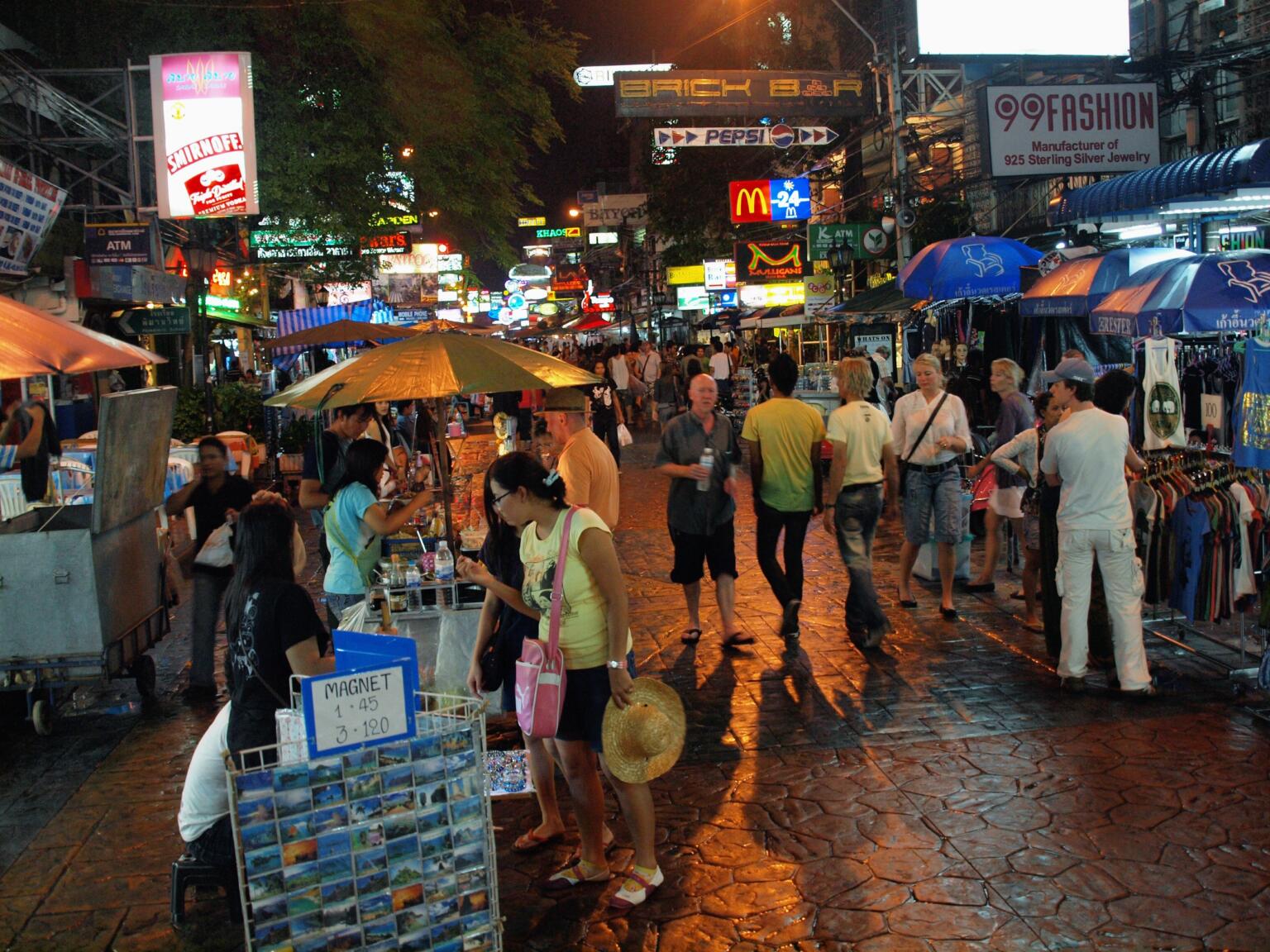 If you've been wondering what to do in Bangkok this weekend, experiencing the vibrant nightlife is the perfect way to spend the weekend. Here are a few of our favourite nightlife activities for a weekend in Bangkok!
Huai Khwang District
Just East of the city center
Locally known as New Chinatown
Full of vibrant activity
Huai Khwang district has come to be known as the "New Chinatown" due to the influx of Chinese residents over recent years. There are a variety of great clubs in the area but none compare to Onyx nightclub, which boasts the best EDM in the area.
This incredible nightclub is full of excitement and entertainment. It holds over 2000 people every night and ensures a night of partying as you've never experienced before.
CO2 cannons, laser shows, and confetti drops are but a few of the visual displays that Onyx provides. If you're looking to pull an all-nighter and dance til you can't anymore, Onyx is the place to do it!
Khet Ratchathewi
The transport hub of Bangkok
Variety of laid-back jazz bars
Great food options
If you're looking for a relaxed night out, Khet Ratchathewi is the perfect place to have it. With plenty of public transport options, you don't have to worry about how you'll get home after a night of drinking!
We recommend visiting the Saxophone Pub, which offers a completely different side to Bangkok nightlife. A laid-back environment and a cosy atmosphere will make you feel right at home.
The bands play a mixture of jazz, blues and old classics that get the crowd singing along. It's also a great place to meet ex-pats as they seem to congregate here.
Phra Nakhon District
Most central district in Bangkok
Party district
Variety of nightlife activities
Phra Nakhon District is home to a variety of different nightlife options, from wild clubs to laid-back live music venues.
For a more laid-back option, we recommend paying a visit to Brown Sugar. This wonderful pub works as a coffee shop and restaurant during the day and turns into a lively pub in the evenings, where you can listen to live music of all kinds.
They've been open for over 26 years, so it's fairly clear that they know what they're doing when it comes to entertainment. If you're looking for a great place to relax and listen to a live band, Brown Sugar is the place for you.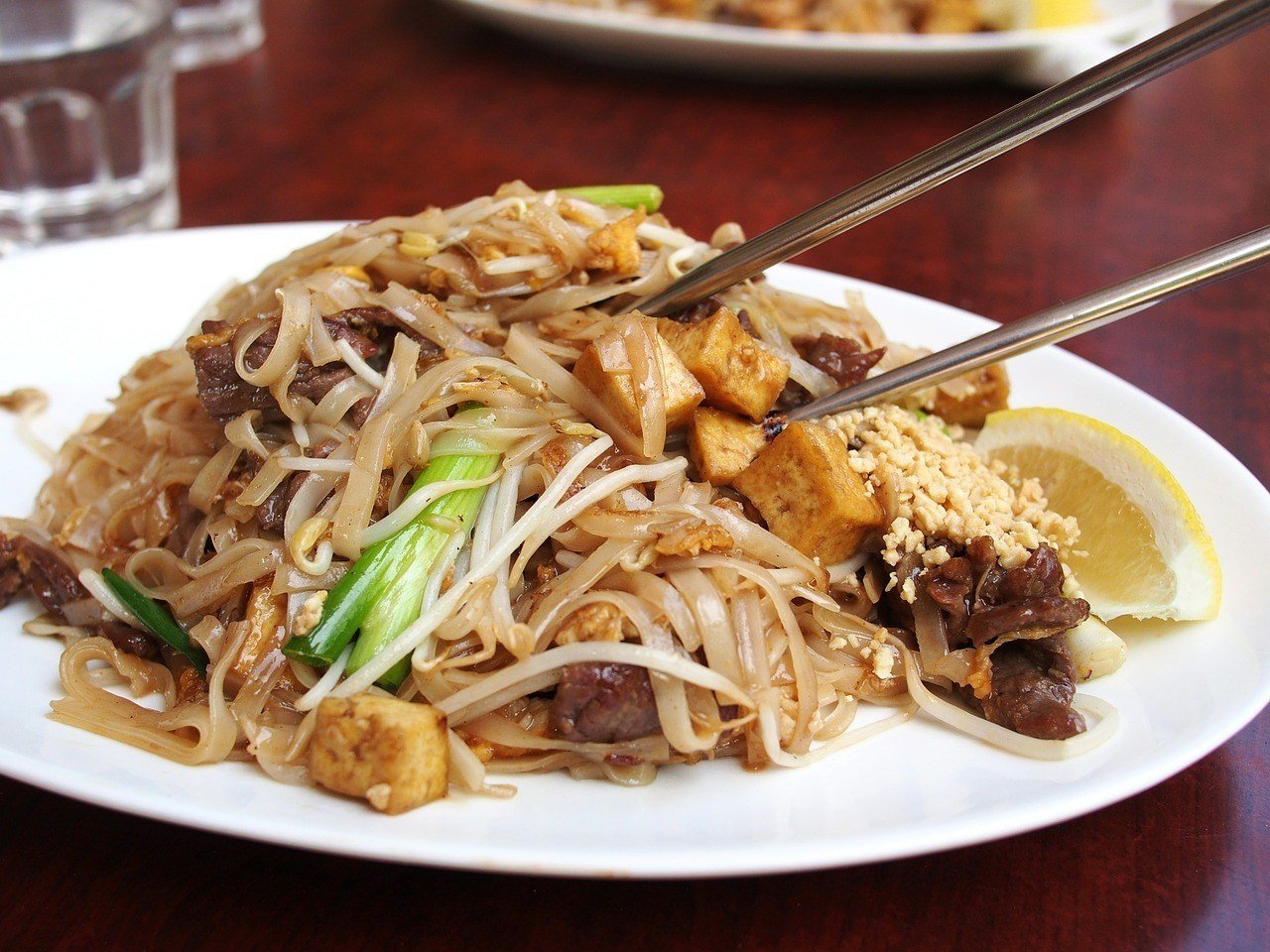 You're sure to find some absolutely delightful meals during your weekend in Bangkok. Thailand has some of the most delicious food in the world! Thai cuisine has become popular all over the planet, but nobody makes it quite like the Thai's do, obviously! Here's where to go in Bangkok if you're looking for the tastiest meals!
Wang Lang Market
Great variety of street food
Open from 7 am to 8 pm every day except Sundays
Used mainly by locals
The market is bustling with locals all week long and it's easy to see why. The stalls sell clothing, fruit, vegetables and plenty of street food.
The variety of street food is amazing! You'll find noodle dishes, dumplings, fried pork, grilled bananas, squid skewers, fish cakes, cakes, and cupcakes. If there isn't something at this market to satisfy your appetite, then we're sure nothing will!
Thip Samai
Traditional Thai restaurant
The birthplace of Pad Thai
Opened in 1966
Despite what you may think, Pad Thai hasn't been around forever. In fact, it's a fairly recent dish that became popular in the 20th century, and Thip Samai restaurant is the birthplace of this great piece of Thai Cuisine.
What better place to eat Pad Thai than the very restaurant that invented it? Their food is delicious and the pricing is very competitive and is a must experience when you're backpacking in Bangkok! If you do get a taste for it, then be sure to give some of the street food versions a try too!
Siam Discovery Shopping Centre
Buffet style dining
Set price of USD $30
On the 4th floor of the Oishi Grand
On the 4th floor of Oishi Grand, you'll find the Siam Discovery shopping centre where you can indulge in a 2,5-hour all-you-can-eat buffet. You'll pay a standard fee of USD $30 for however much you decide to eat.
You can choose from a variety of great dishes: sushi, tempura, miso soup, dumplings, yaki grills, veggies, and raw meats.
If you don't leave this buffet experience stuffed full to the brim with delicious food, then you're simply not doing it right!
Cook Your Own Meal
Finding a delicious meal in Bangkok is as simple as walking down the street. That's okay but where's the fun! If you really want to experience a great bit of Thai cuisine, you should try your hand at a traditional cooking class.
Here you get to visit local markets and source your own ingredients as you prepare your masterpiece from scratch. Not only is this a cool way to get a meal, but you will also have a new skill to impress your curry loving friends at home with.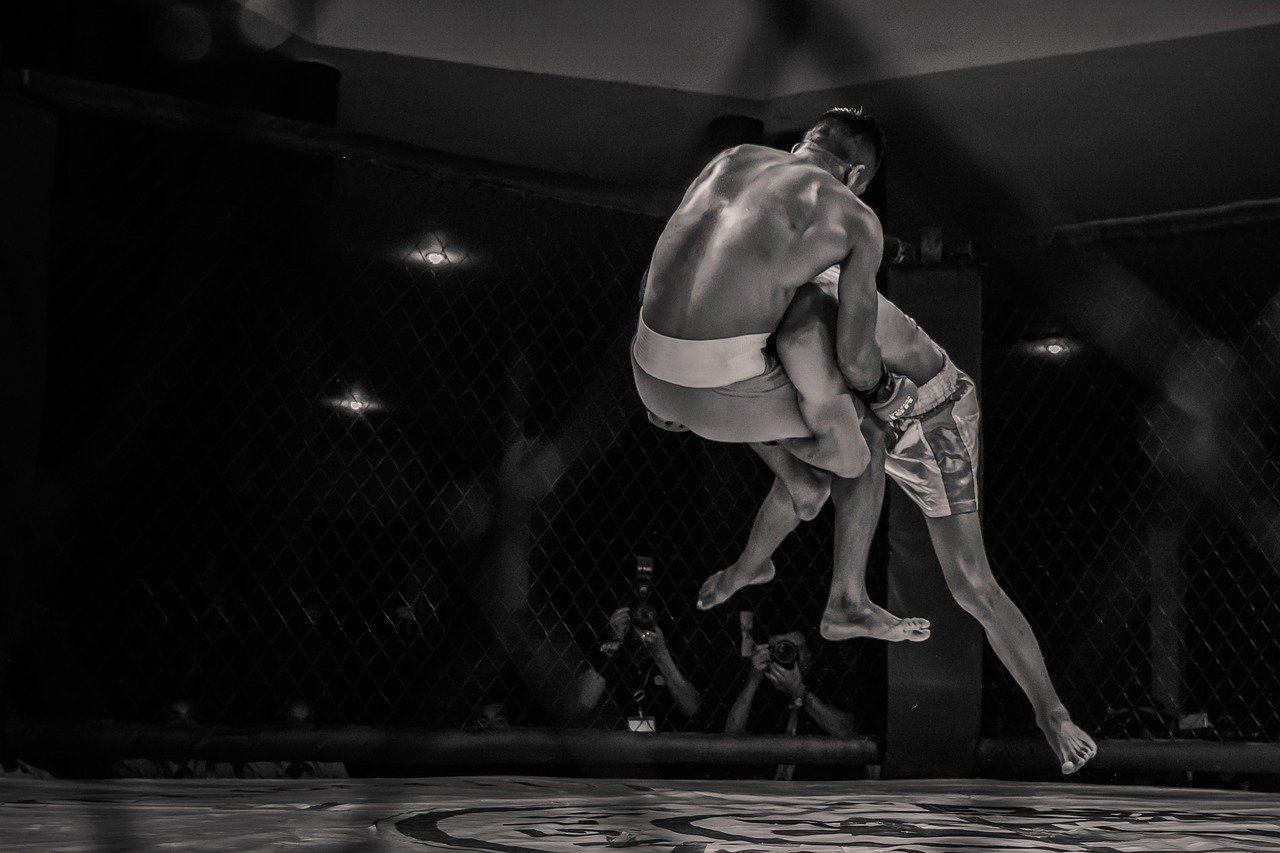 Sports are a great activity to take part in during your time in Bangkok. There are a variety of incredibly unique sports in Bangkok, some of which you won't find anywhere else in the world. Here are a few of our favourites!
Wakeboarding at Taco Lake
Bangkok is limited to cable wakeboarding
USD $10 per session
Thrilling experience
If you love watersports then this is one you have to try during your time in Bangkok. Cable wakeboarding has gained popularity over the past few years and joining in with the locals is always fun.
All the gear is provided so you only have to worry about showing up in swim gear.
Muay Thai
Muay Thai is the country's national sport
Plenty of Muay Thai gyms in Bangkok
High energy sport
If you're looking to switch up your gym routine during your weekend in Bangkok, why not try Muay Thai. It's a high-energy sport that requires lots of skill and stamina.
You'll find plenty of Muay Thai gyms in Bangkok seeing as it's the country's national sport. There are many beginner classes that will teach you the basics and ignite your love for this unique style of fighting. If you want to check it out first don't miss a chance at the Rajadamnern Stadium in Bangkok. It's one of the oldest and most respected event centres, you can watch first-hand this amazingly difficult and intense sport.
Watch Formula Renault Driving
Hear the roar of the engine
Join Bangkok's petrol-heads
'Taki Formula' cars reach a speed of 200 kph
If you love to watch cars racing around the track, then be sure to visit this track while you're in Bangkok. If you're a keen petrol head, you can even take to the track for half the day – if you have a spare USD $490.
The track has a pit stop, stands and many other facilities to ensure your safety on the track!
Small Pack Problems? 😉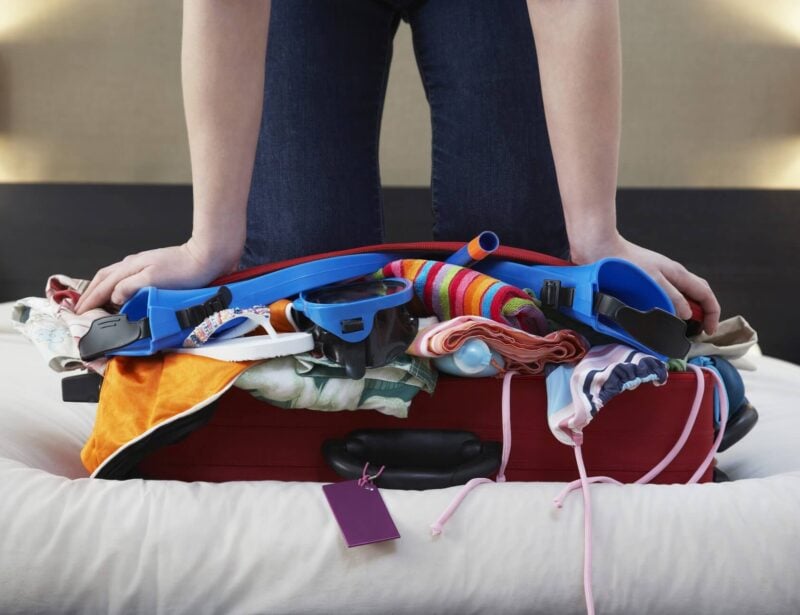 Wanna know how to pack like a pro? Well for a start you need the right gear….
These are packing cubes for the globetrotters and compression sacks for the real adventurers – these babies are a traveller's best kept secret. They organise yo' packing and minimise volume too so you can pack MORE.
Or, y'know… you can stick to just chucking it all in your backpack…
Get Yours Here
Read Our Review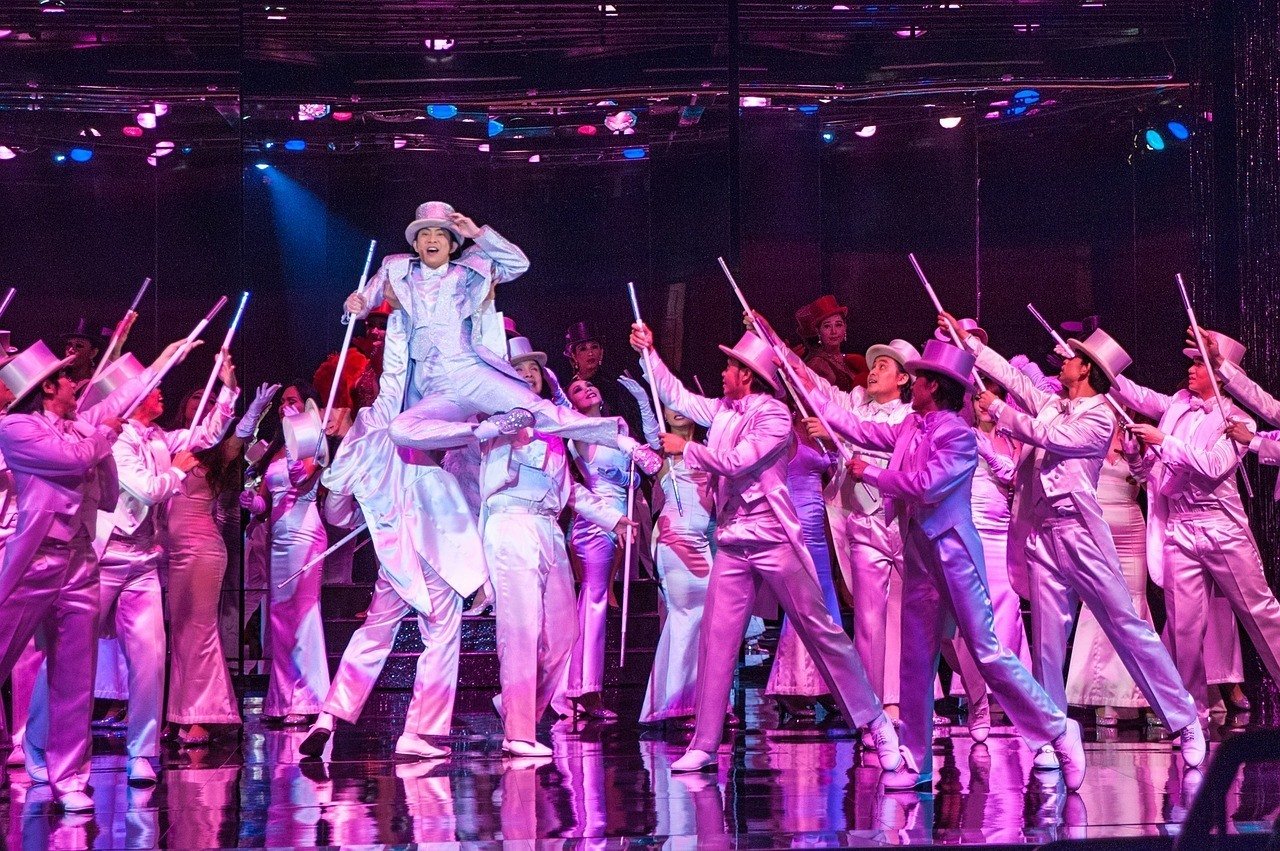 Seeing theatrical arts is an absolute must-do in Bangkok. Here are a few of our favourite music productions, concerts and theatre productions in Bangkok.
Calypso Cabaret Show
Running for over 25 years
World-class entertainment
Phenomenal song and dance numbers
You can see the show performed in English, Thai or Korean, and enjoy impersonations of Elvis Presley and Marylin Monroe. Enjoy a variety of great burlesque performances and incredible Thai dancing numbers.
Enjoy a meal while being thoroughly entertained by Thailand's best performers!
Bangkok Siam Niramit
1-hour show
Stage listed in the Guinness World Records
Extravagant costumes and stunning set designs
This theatre production is highly realistic and super entertaining. If you love extravagance and elegance all wrapped up into one incredible performance, then this show is surely for you.
With marvellous set designs and beautiful costumes, there are few productions that can compare to this wonderful show!
Buy your tickets here before you go.
Black Cabin
Live music every night
Stage performances
Original music played
The Black Cabin provides high-quality music on a consistent basis for all of its patrons. If you're a fan of listening to original live music, then this is the place to be during your weekend in Bangkok.
You can expect to hear jazz, blues, indie rock, soul and electronica. The crowd is a mix of locals and in-the-know foreigners that'll make you feel right at home!
Travel with peace of mind. Travel WITH a security belt.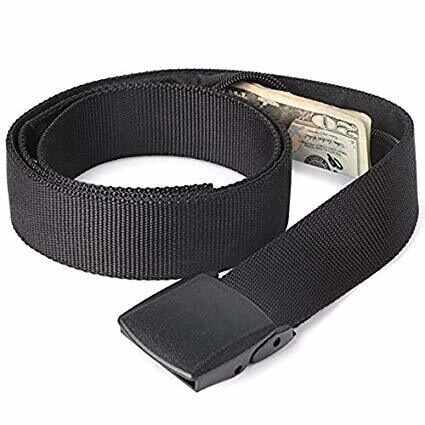 Stash your cash safely with this money belt. It will keep your valuables safely concealed, no matter where you go.
It looks exactly like a normal belt except for a SECRET interior pocket perfectly designed to hide a wad of cash, a passport photocopy or anything else you may wish to hide. Never get caught with your pants down again! (Unless you want to…)
Hide Yo' Money!
10 Other Awesome Things to do in Bangkok This Weekend
If you're spending a weekend in Bangkok, you're going to need a few more activities to add to your Bangkok itinerary. Here are a few of our all-time favourites!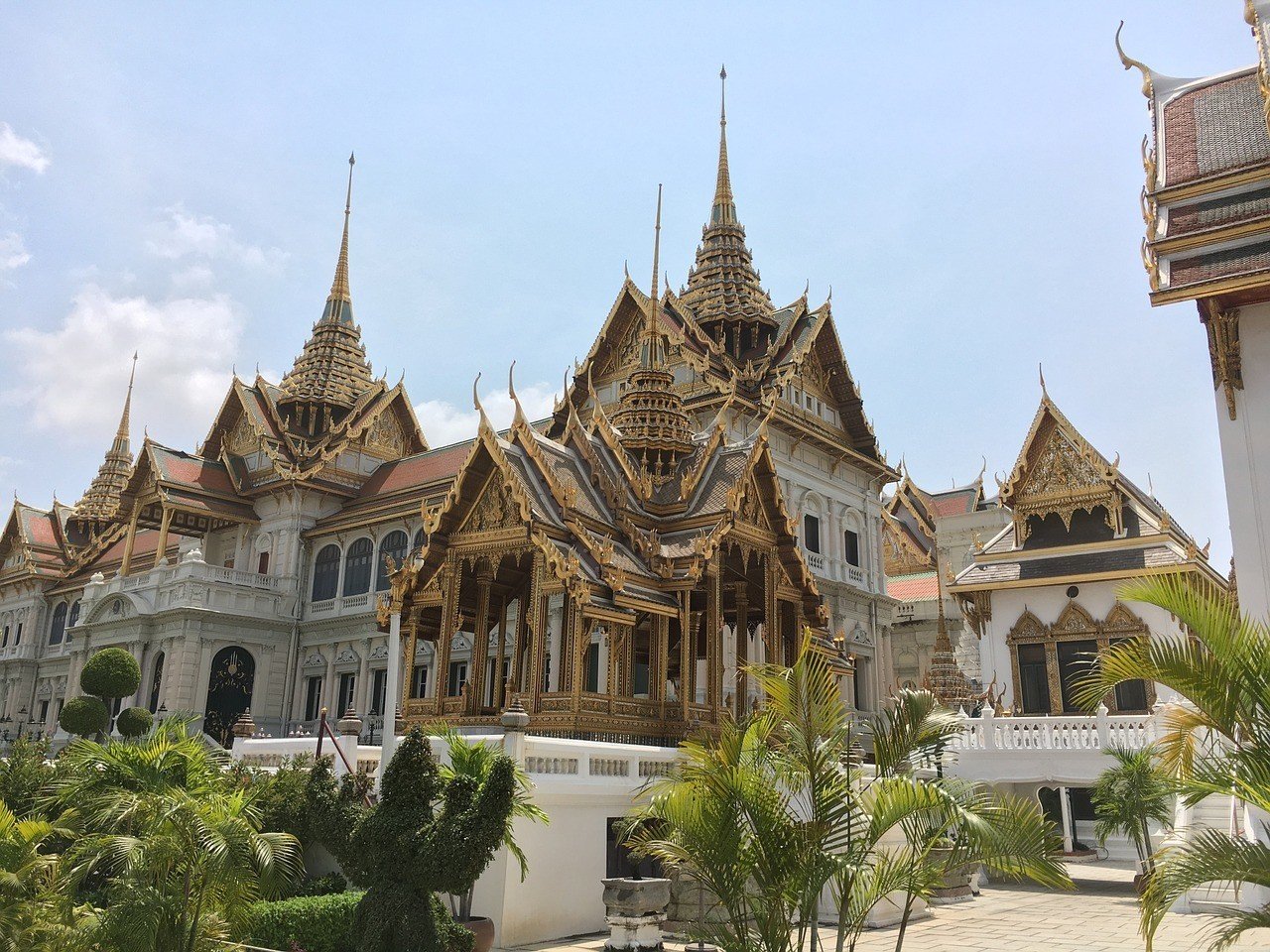 The Grand Palace is by far the most popular tourist attraction in Bangkok. Ornate statues and intricate golden decorative patterns line the walls. The beautiful palace was once the home of the king of Thailand, and much like the white house, it was used as the office of the government at the time.
If you're a fan of visiting historical buildings with wonderful architecture, you're going to love this activity in the heart of Bangkok, there's nothing quite like the first time you see the mesmerising Emerald Buddha. It's one of the most incredible things to do in Bangkok, especially if you're visiting for the first time.
Only pay your entrance fee when you're at the doors of the palace, often scams are run in the foreground of the palace which you don't want to be a victim of.
Buy your tickets here before you go.
You see that building in the distance that kinda looks like a Jenga tower 10 rounds deep into a game, well, that's the King Power Mahanakhon Building and it's home to Thailand's highest observation deck!
Towering 314m over the busy streets of Bangkok, the lookout platform is not only at a dizzying height but it's also made of glass! Yeah, that's right! Do you dare walk out? Don't fancy it? Well, thankfully there are a few different viewpoints at staggered sections, some of them inside if you're a bit nervous.
Either way, you still get a great view over the entire city and it's the perfect spot to watch the sun go down!
Get your entrance tickets here!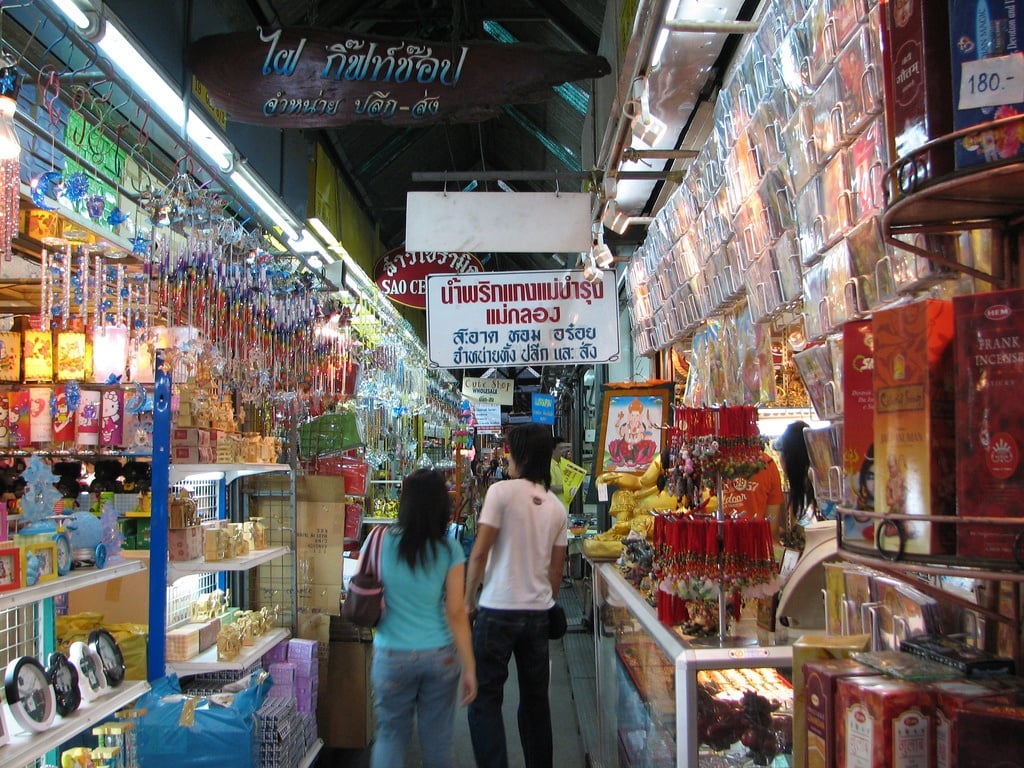 Chatuchak is an expansive market with over 8000 stalls selling a variety of weird and wonderful goods. If you're looking for a shop-til-you-drop experience in Bangkok, this is your chance.
The market takes up an impressive 27 acres of space and attracts over 200 000 hopeful buyers every day that it's open. The market opens every Saturday and Sunday in Bangkok, which coincides perfectly with your weekend away.
You'll find everything to be very reasonably priced as the market is aimed at locals rather than tourists! You're sure to pick up a bargain at this incredible place. The Chatuchak weekend market, as the name suggests, is only on over the weekend, so you're in luck! If you want a more in-depth look then get a guided tour with a local.
#4 – Visit the Bangkok National Museum
The Bangkok National Museum is home to the largest number of artefacts and Thai art in the whole of Thailand. Making it an incredibly interesting place to visit during your weekend in Bangkok.
The museum was first opened by King Rama V to show off all the gifts that his father had given him, before morphing into the museum it is today. You can expect to see an array of Chinese weapons, precious stones, puppets, clothing, and textiles as well as Kohn masks.
Exhibits are held on a regular basis so be sure to check out what's showing at the museum during the weekend of your Bangkok visit.
IN A RUSH? THIS IS OUR FAVOURITE HOSTEL IN BANGKOK!
I don't know about you, but before I visited this magical country one of the things I dreamt of was wandering around ornate ancient temples, watching the monks pray and immersing myself in the local culture and customs. Well, this is exactly where Wat Pho enters the building!
Completed in the 16th century by King Rama I Wat Pho is one of the most impressive and important temples in the country. The entire grounds are just magical to wander around, especially as it's a working temple with plenty of orange-robed monks strolling peacefully beside you. But the most impressive feature is the 46 m long golden reclining Buddha, it's quite the sight!
Pick up your entrance ticket here.
#6 – Walk Through Lumpini Park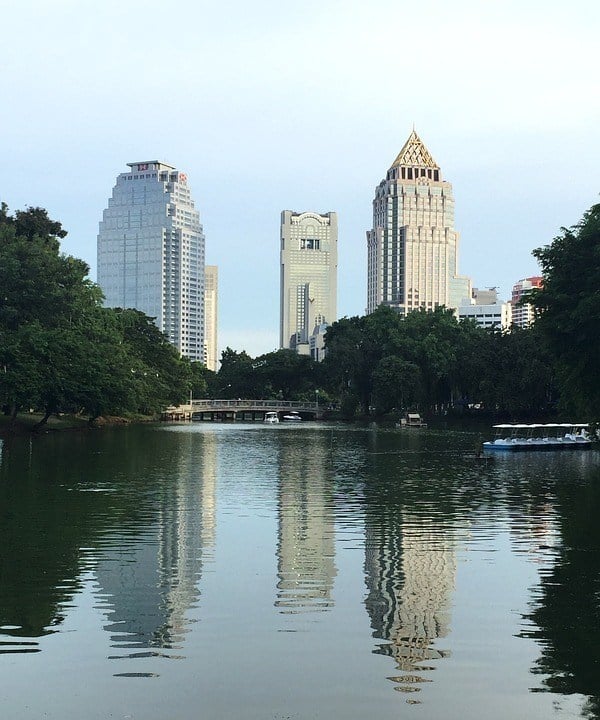 Lumpini is Bangkok's equivalent of New York's Central Park and acts as the lungs of the city. Its 500 000 square meters give the locals a much-needed breather from the everyday hustle and bustle of busy city life.
Taking an early morning or sunset stroll through this luscious green park is the best way to enjoy the peace and quiet it provides. On the weekends, the park is full of people taking part in all sorts of activities, so don't be shy to join in! You can even spot massive wild monitor lizards wandering around near the pond too!
What better way to end a busy day exploring the city than by taking a cruise down the most important waterway in the city. Think Thailands version of the Grand Canal in Venice and you sorta get the idea! This river has been the lifeblood of this city for centuries and taking a ride down its banks is the perfect way to soak it all in.
There are a few different ways to explore the river depending on your budget. It's easy to jump on one of the local ferry boats and rub shoulders with the people of Bangkok as they make their way around their city.
If you want to get a bit extra then you can also take a superb dinner cruise down the river too, this way you can soak it all in whilst enjoying local cuisine in absolute comfort. It's also a great way for a couple to spend a romantic evening in Bangkok.
The Wat Arun temple is one of 31 000 Buddhist temples in Thailand. But what makes this one so special? The temple is situated right on the banks of the Chao Phraya River and stands an impressive 79 meters tall.
The tower is covered in colourful mosaic tiles making for an impressive sight. If you catch the temple in the right light, it appears to glow a magnificent gold! The temple is said to be guarded by mythical giants that keep watch over the temple grounds.
There are many fascinating areas in the temple that are sure to catch your eye! Take a self-guided audio tour so you know exactly what you're looking at!
#9 – Pay Your Respects to the Erawan Shrine
The Erawan shrine is so popular that on many days it sees more visitors than many of the temples! Situated in the heart of Bangkok, this shrine was built back in the 1950s and remains as popular today as it was back then.
The shrine was built because construction workers who were working on a nearby hotel became too superstitious to continue working. They believed that the land spirits were unhappy and were causing problems on the construction site.
The shrine is a 4-faced, golden Brahma god that people bring gifts and flowers to in hopes that the god will grant their wishes.
#10 – Explore the Vimanmek Mansion
The Vimanmek Mansion is not only the largest teakwood building in the world, but it's also the former home of the Thai royal family. The mansion now serves as a museum and is home to many artefacts and photographs donated by the king of Thailand.
The building is absolutely beautiful and well worth the visit! However, it's important to note that just like many of the temples in Thailand, a strict dress code is enforced, so be sure to dress modestly!
You also won't be allowed to take a camera inside of the building, but are free to take as many photos as you like in the gardens.
Is This the Best Daypack EVER???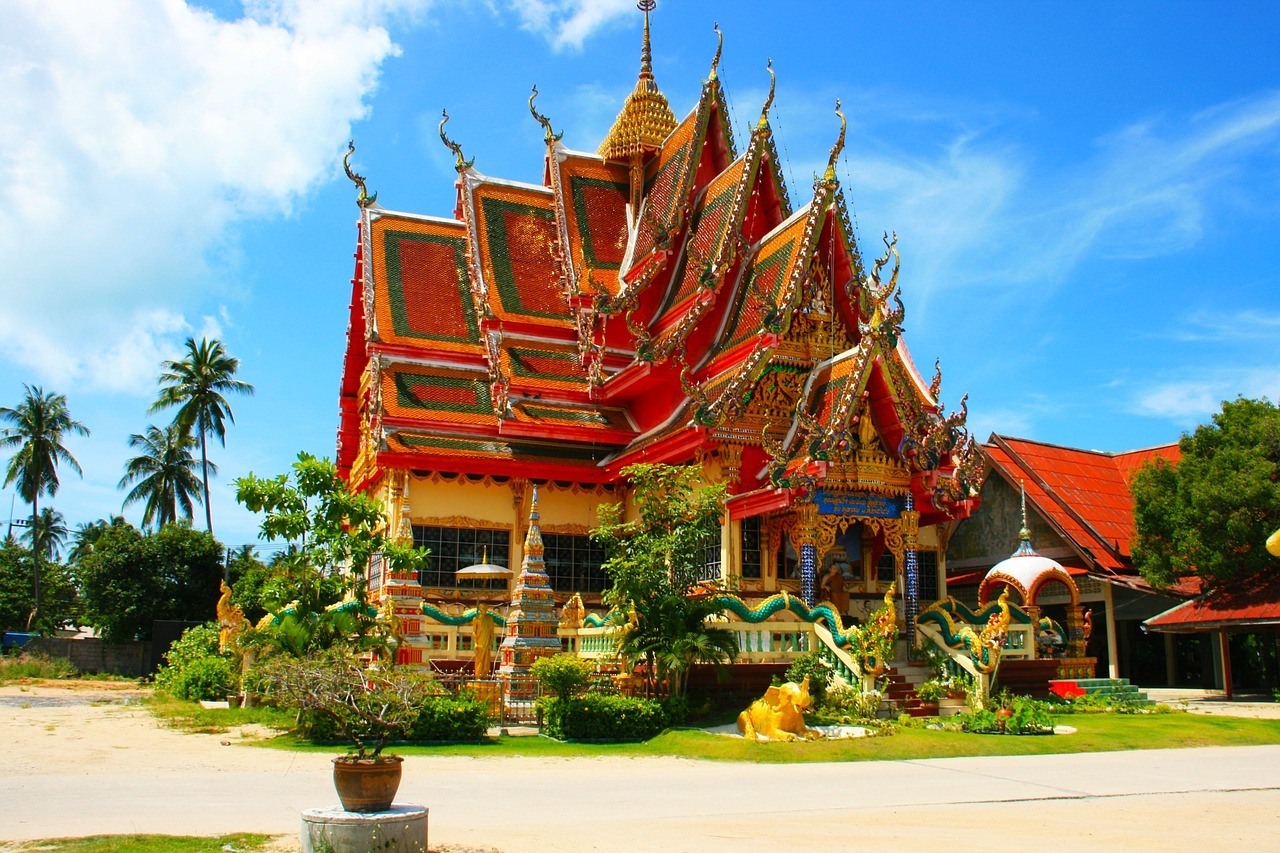 Bangkok is an amazing place to spend a weekend exploring as you're sure to be well entertained! However, you're likely to have a question or two about what you should expect during your stay. Here are some of the most frequently asked questions about travelling to Bangkok, Thailand!
Don't Forget Your Bangkok Travel Insurance
ALWAYS sort out your backpacker insurance before your trip. There's plenty to choose from in that department, but a good place to start is Safety Wing.
They offer month-to-month payments, no lock-in contracts, and require absolutely no itineraries: that's the exact kind of insurance long-term travellers and digital nomads need.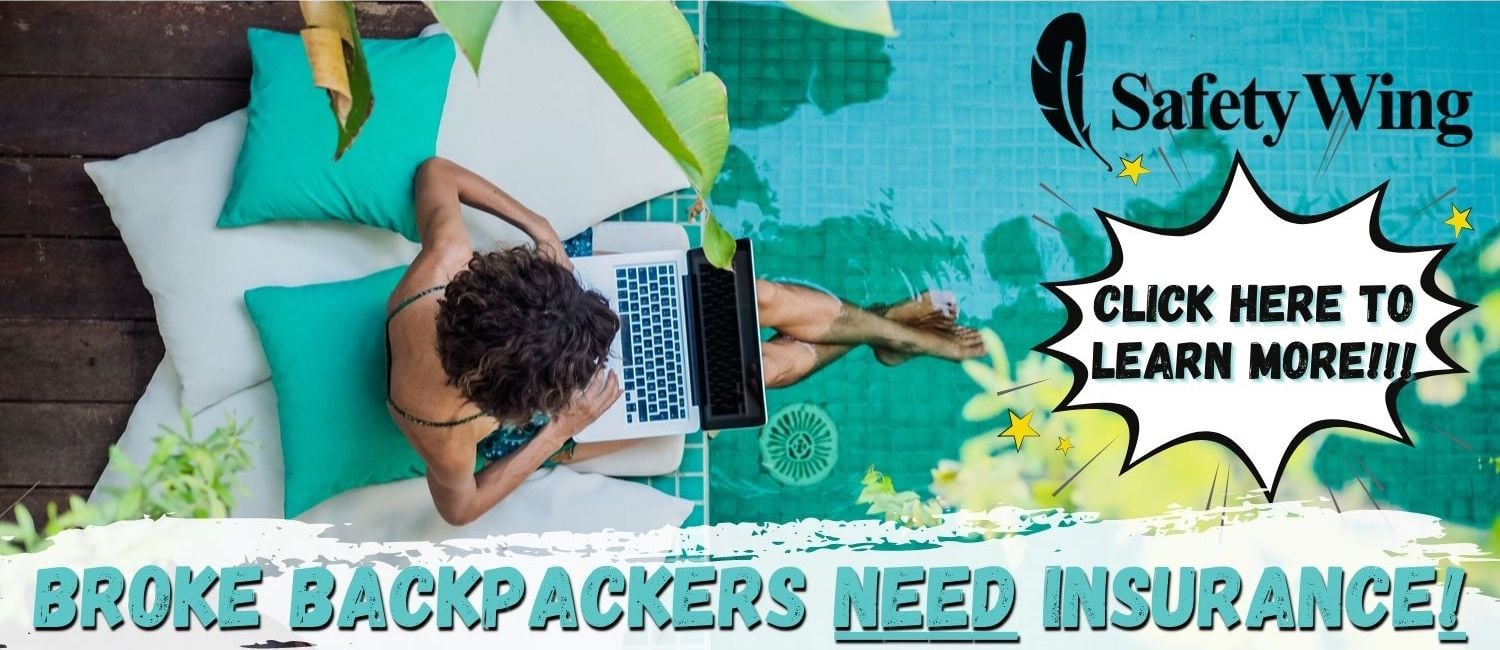 SafetyWing is cheap, easy, and admin-free: just sign up lickety-split so you can get back to it!
Click the button below to learn more about SafetyWing's setup or read our insider review for the full tasty scoop.
Final Thoughts on a Great Weekend in Bangkok
Bangkok is a wonderful place to travel for the weekend, especially for first-time travellers to Thailand. The easily navigable city makes exploring a breeze, and the fact that there's such a variation in activities makes Bangkok an exciting visit!
If investigating museums, exploring temples and getting to know the locals at one of the many markets in Bangkok doesn't get you excited, then taking part in the upbeat and vibrant nightlife that Bangkok is so famous for sure will. This city is sure to leave you intrigued and ready for a return visit in no time!
No matter what you're looking for in a holiday destination, this wonderful city is sure to be the answer! So what are you waiting for? The vibrant Bangkok city awaits you!
---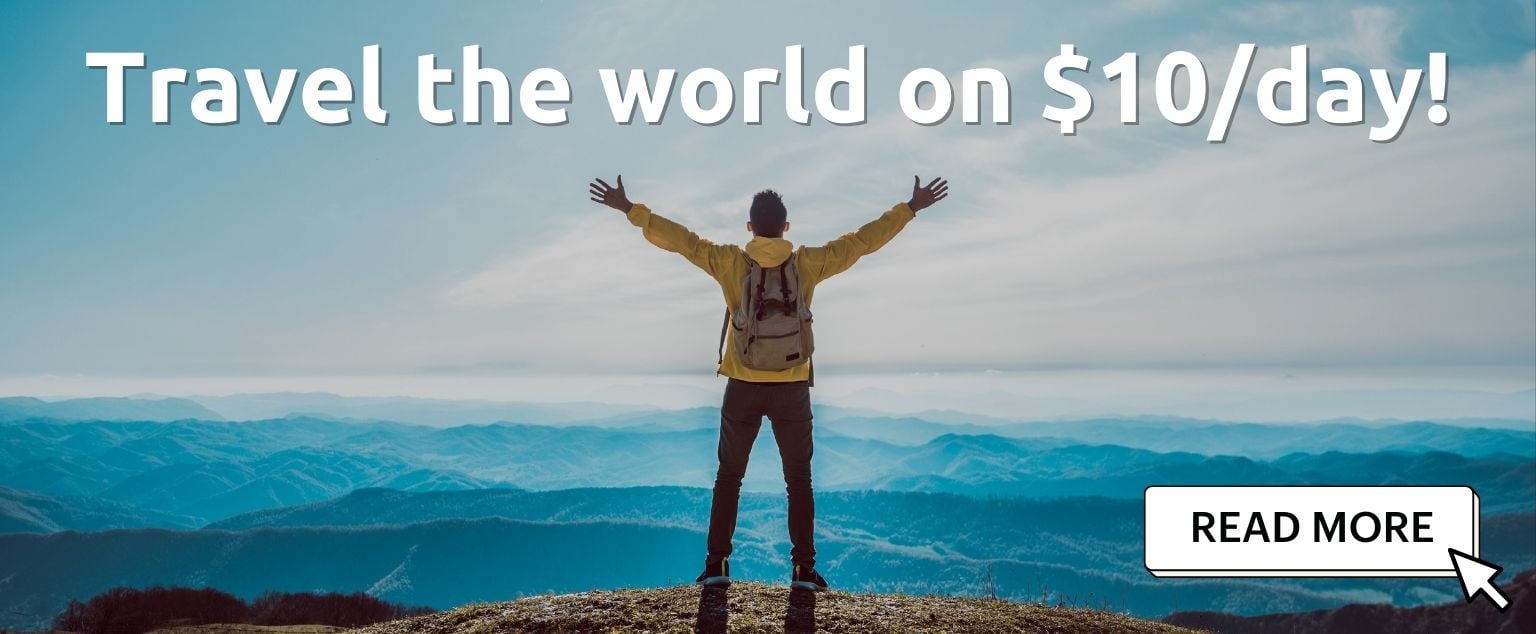 And for transparency's sake, please know that some of the links in our content are affiliate links. That means that if you book your accommodation, buy your gear, or sort your insurance through our link, we earn a small commission (at no extra cost to you). That said, we only link to the gear we trust and never recommend services we don't believe are up to scratch. Again, thank you!