Kuala Lumpur, and Malaysia as a whole, is one of the most fantastic (and underrated) backpacking destinations in Asia.
A cool clash of culture and a delicious mixture of food – Kuala Lumpur is a backpacking secret that is quickly gaining popularity.
But with dozens of hostels available, it can be overwhelming to know where to stay.
Which is exactly why I wrote this article detailing the 20 best hostels in Kuala Lumpur.
I organize this list by YOUR travel needs, so you can get the exact experience you want in Kuala Lumpur.
Whether you are looking for the best party hostel in Kuala Lumpur, the best budget hostel, or the best hostel for solo travelers, this list will give you the info you need so you can book quickly and enjoy this fascinating city.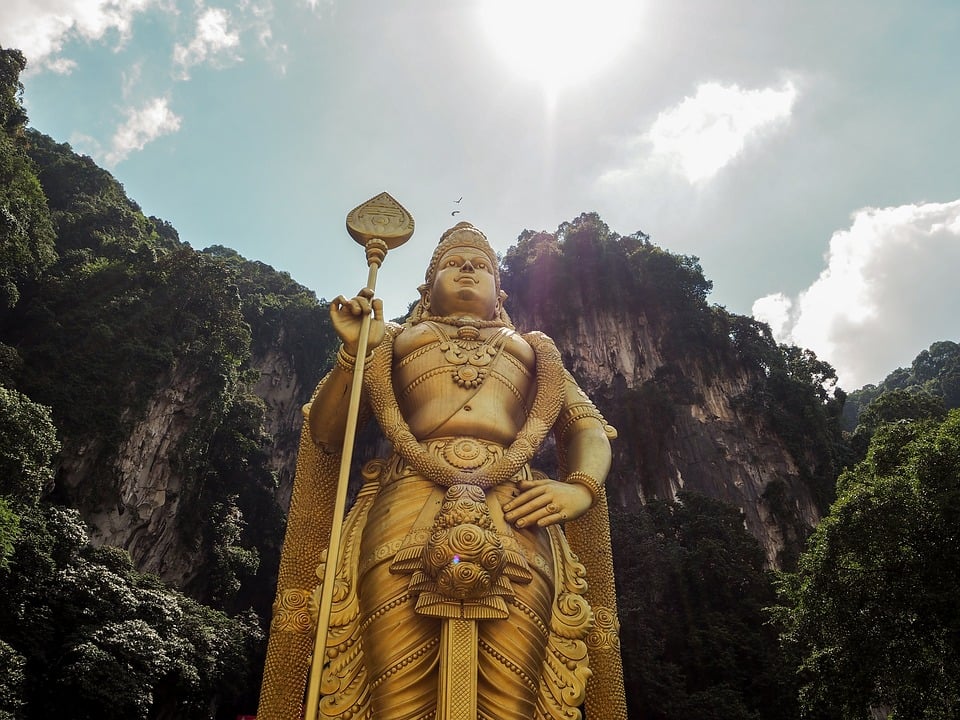 The Best Hostels in Kuala Lumpur
One of the coolest parts about Kuala Lumpur? It's modern, yet so cheap! You can easily get by on less than $40 a day here, and even less if you eat cheap and don't go out drinking.
While Kuala Lumpur might seem like it's off the map, due to its size and being an important destination between Asia and the Middle East, it's actually the 8th most visited city in the world!
Kuala Lumpur is such a large city and there are so many different places to stay that it can really hard to just choose one! We've taken some of the pain out of your travel planning and found the best hostels in Kuala Lumpur for your convenience.
Not only that, we've gone one step further and arranged them into categories too. From the best cheap hostel in Kuala Lumpur to the best hostels in Kuala Lumpur for solo travellers and couples, it's hassle-free finding the best place to stay.
Do You Want to Travel FOREVER??
Then pop your email address in below and we'll send you a FREE copy of 'How to Travel the World on $10 a Day!' – make travel your LIFE.
Overall Best Hostel in Kuala Lumpur – Dorms KL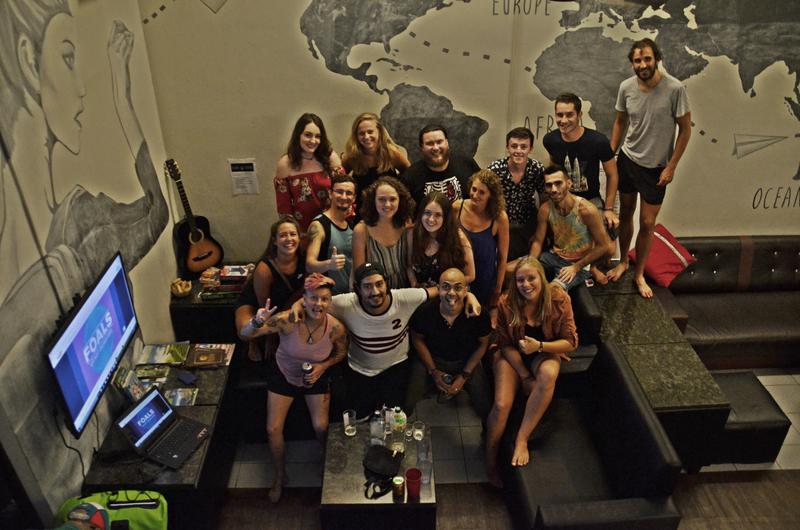 $$
Free Breakfast
Restaurant
Games Room
A sociable Kuala Lumpur backpackers hostel within easy reach of KL's main attractions, Dorms KL is a friendly youth hostel with great facilities. The café offers cheap meals and a laid-back place to chill and meet other guests. Breakfast is free, and there's no charge for Wi-Fi or luggage storage. The varied schedule of events adds heaps of fun to your stay, including pub crawls, movie nights, and outside activities. It's a top hostel in Kuala Lumpur for solo travellers to make new pals and have a blast in the Malaysian capital. All things considered, it's our choice for the overall best hostel in Kuala Lumpur.
Best Hostel for Solo Travelers in Kuala Lumpur – Mingle Hostel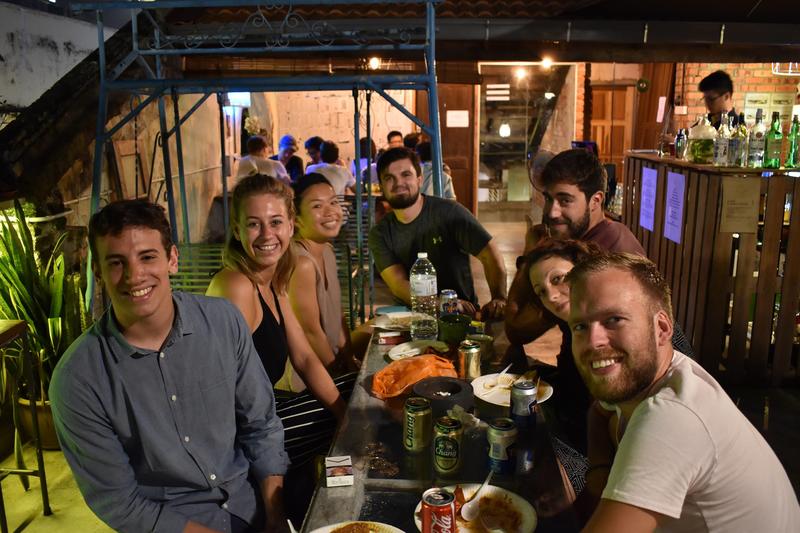 $$
Free Breakfast
Café-Bar
Key Card Access
One of the best hostels in Kuala Lumpur for solo backpackers travelling Malaysia, it's hard to have a dull moment at Mingle Hostel. If you're not out exploring on one of the excursions, which include street food tours, discovering off-the-beaten-track gems, and visiting waterfalls, you can meet plenty of new faces over a beer or cocktail in the fun and friendly speakeasy-style bar and rooftop lounge. Benefit from discounts in the café, chill in the reading room, complete with a book exchange, and bond over shared meals in the communal kitchen. Other reasons we love this hostel include the fact it's close to public transport links, has laundry facilities, and it's just super cool!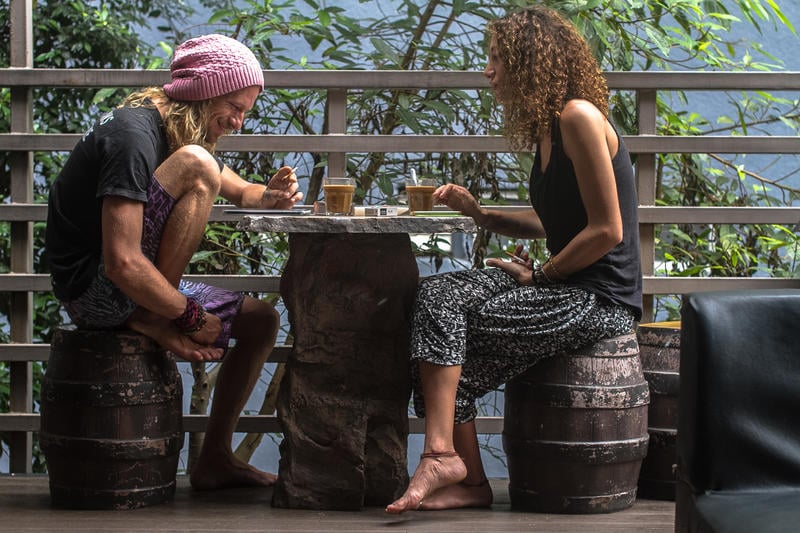 $
Free Breakfast
Laundry Facilities
Lockers
With a warm and homey atmosphere, excellent facilities, and budget prices, Step Inn Guest House and Hostel is the best cheap hostel in Kuala Lumpur. The friendly members of staff will go out of their way to make you feel welcome at this centrally located backpackers hostel in Kuala Lumpur. The awesome location means you can walk to Chinatown, Bukit Bintang, and Changkat in less than 15 minutes. Start each day full of life after a good night's sleep in one of the dorms or private rooms and after filling up on the free breakfast. Laundry services and free Wi-Fi are also available and lockers keep your stuff safe while you're out and about exploring KL. If you're looking for tips on budget travelling in Malaysia, then basing yourself in a cheap Kuala Lumpur hostel is definitely the way to go! (There's an excellent all-you-can-eat Indian joint just down the road!)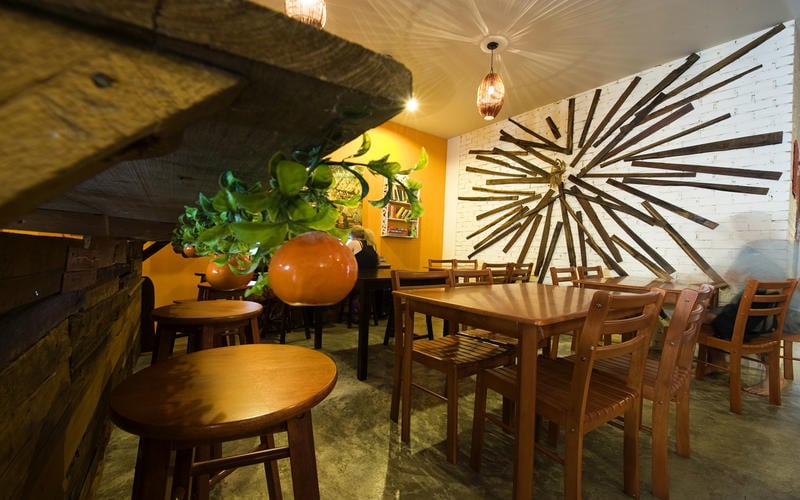 $
Free Breakfast
Tour Desk
Lockers
A top budget backpackers hostel in Kuala Lumpur, the Explorers Guesthouse and Hostel is not only a cheap place to lay your head, but it has several handy facilities too. There's a common room for socialising and a steam room for relaxing, and the tour desk makes exploring Kuala Lumpur a breeze. If you just feel like staying in, grab a book from the book exchange and head to the terrace or veg in front of the TV. Freebies include breakfast and Wi-Fi.
Best Cheap Hostel in Kuala Lumpur #3 – KLBACKPACKER.COM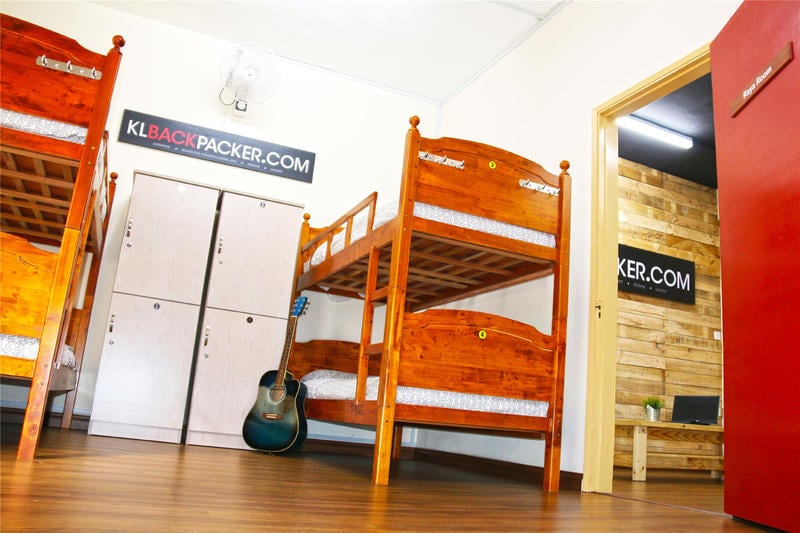 $
Laundry Facilities
Bike Parking
Luggage Storage
Situated in Bukit Bintang, KLBACKPACKER.COM has many places to eat, drink, and shop almost right on the doorstep. Well-connected by public transport too, it's a top youth hostel for people who are only on a short trip to Kuala Lumpur and want to explore the city. Boasting artistic designs, you can enjoy terrific views from the balconies and work, relax, or trade travelling tips in the common area. Laundry facilities help you keep up with day-to-day necessities and there are luggage storage facilities too.
Is This the Best Backpack EVER???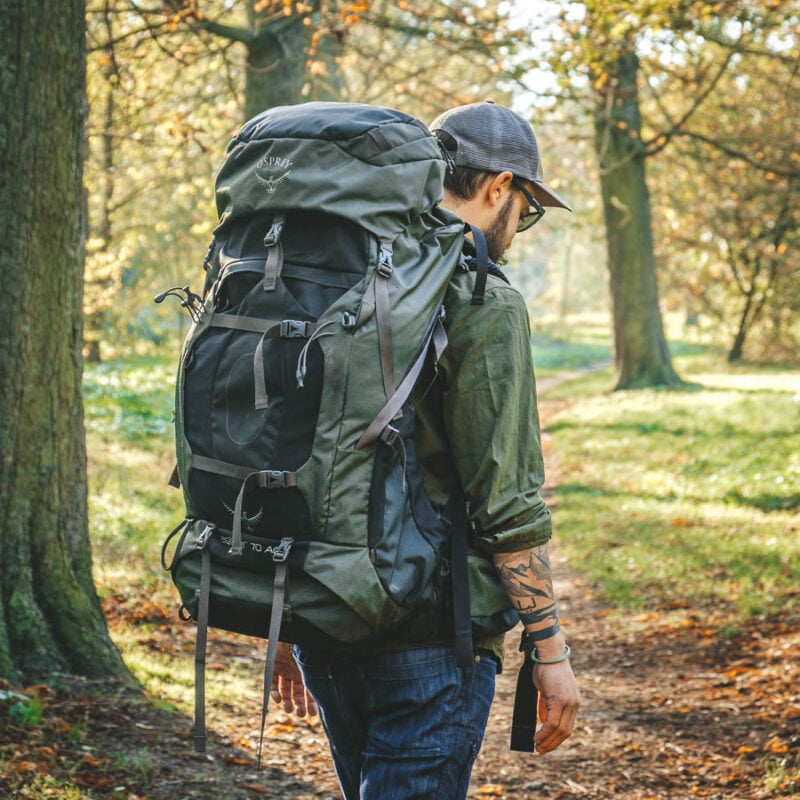 Best Hostel for Couples in Kuala Lumpur – Agosto Guesthouse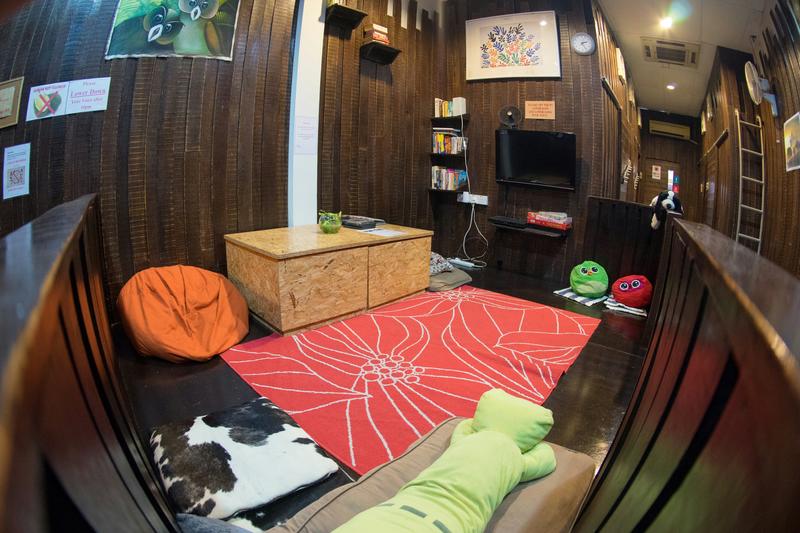 $
Key Card Access
Laundry Facilities
Tour Desk
A friendly pad in the heart of Chinatown the nice private double rooms here, with a deluxe option, make this the best hostel in Kuala Lumpur for couples. There are dorms as well, with curtains around the beds, in the new hostel. Prices are reasonable and the vibe is relaxed. It's more suited to travellers who prefer private time than a party atmosphere, though you can still meet others and chat in the common area; sometimes, three, four, and five really isn't a crowd! Bonuses include free Wi-Fi, laundry facilities, luggage storage, and key-card access.
$$
Restaurant-Bar
Lockers
Laundry Facilities
Our winner for the best party hostel in Kuala Lumpur, Reggae Mansion is a party hostel in Kuala Lampur that offers tons of fun for all. Grab a free drink each evening in the rooftop bar to get the night started and spend the night admiring the Petronas Twin Towers with your new buddies and a beer. Grab a bite to eat from the restaurant, toss something on the BBQ, or check out the many bars and restaurants nearby. Chill in the mini cinema, which can seat 40, or join in with varied activities with the fun-loving members of staff. There are private rooms as well as dorms with pod-like beds for the ultimate dorm privacy, further making it a great party hostel in Kuala Lampur.
Best Hostel for Digital Nomads in Kuala Lumpur – Homie KL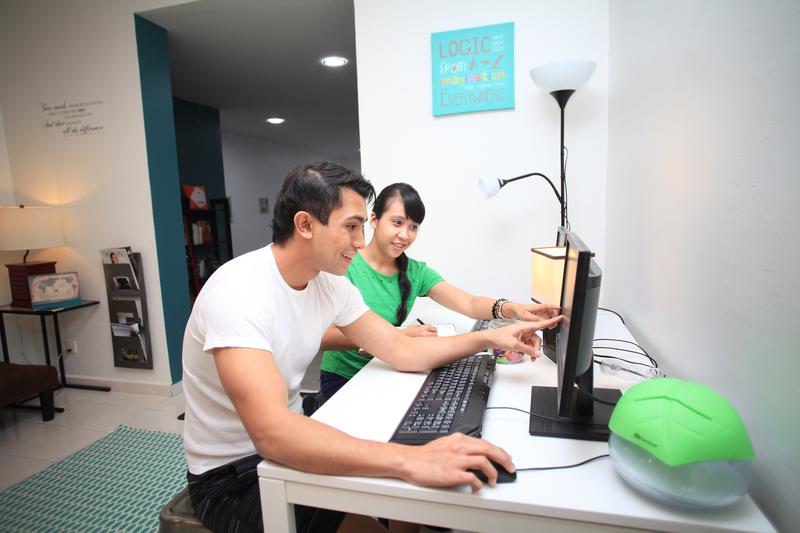 $$
Café
Book Exchange
Laundry Facilities
One of the best hostels in Kuala Lumpur for a chilled out vibe to the max and a home-from-home feeling, Homie KL is also one of the best hostels in Kuala Lumpur for Digital Nomads. There are free computers that you can use as well as free Wi-Fi, and finding a quiet spot to get your head down and get some work done is easy. When hunger hits, the onsite café is ideal. Tea and coffee making facilities are also available when you're in need of a quick break and pick-me-up. It doesn't need to be all work though; chat with others in the common room and head into the heart of KL from the nearby Chan Sow Lin train station.
Best Hostel with a Private Room in Kuala Lumpur – Step-Inn Too Guesthouse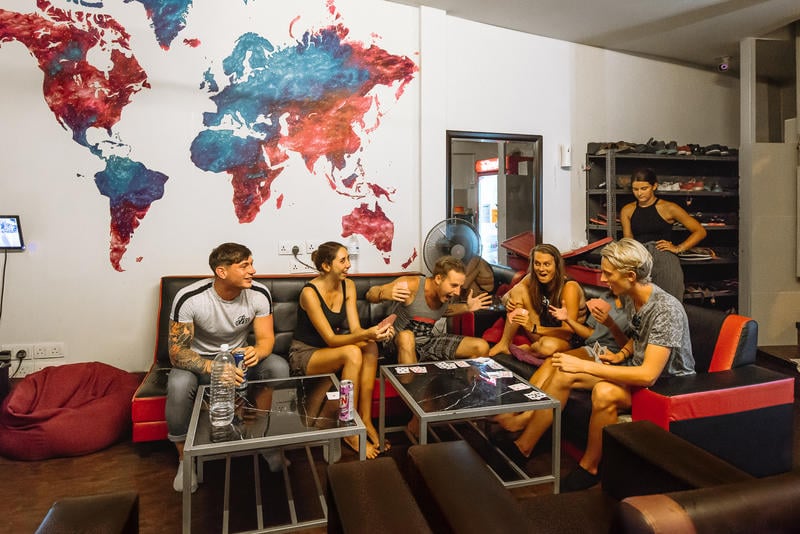 $
Tour Desk
Laundry Facilities
Book Exchange
A cheap and cheerful youth hostel in Kuala Lumpur, Step-Inn Too Guesthouse is a fairly modern addition to KL's hostel scene, having opened in 2016. Located in the Golden Triangle, it's close to all of Kuala Lumpur's top attractions and nightlife. Grab a free city map before exploring and make the most of your stay in the Malaysian capital with the range of tours offered. Lockers and round-the-clock security add peace of mind while you're out and about exploring. Relax in the common room when you come back and sleep well in the comfy private twin rooms and dorms.
More of the best hostels in Kuala Lumpur
And there's more! Here are some more top hostels in Kuala Lumpur to make your stay in the Malaysian capital comfortable, cheap, and exactly how you like it.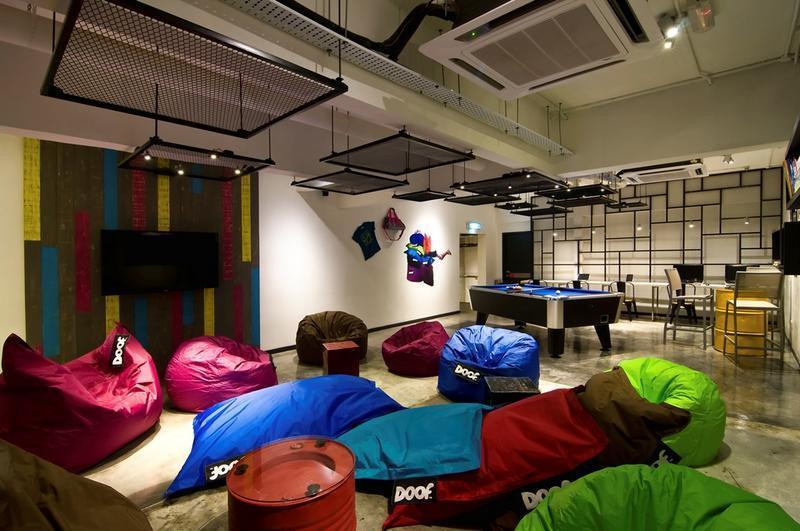 $$
Restaurant-Bar
Pool Table
Laundry Facilities
A ten-minute walk from Chinatown, Grid 9 Hostel is a terrific youth hotel in Kuala Lumpur for travellers who are looking for more luxurious accommodation in Malaysia. Somewhere between a hostel, a hotel, and a posh flashpacker's nest, you'll find a tempting gastropub where you can fill your stomach with tasty delights, a tour desk, and laundry facilities. Housekeeping services keep everywhere spick and span. The funky lounge, with colourful bean bags, has a TV, pool table, and computers. It's a top place to meet other backpackers. Under-bed lockers in dorms and private reading lights and power outlets add to your comfort.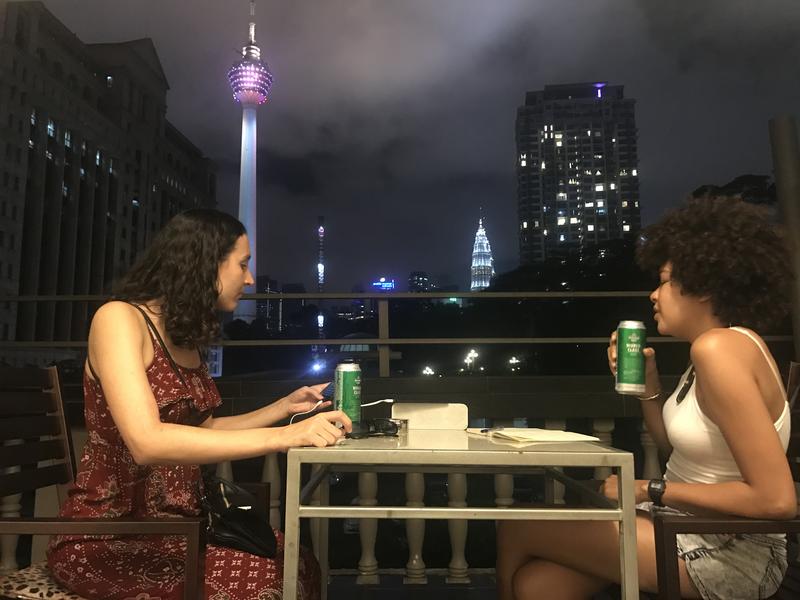 $
Café
Key Card Access
Laundry Facilities
With everything you need for a comfortable stay in the heart of Kuala Lumpur's Golden Triangle, Dorms KL2 has dorms for between four and nine as well as private rooms for two. Dorms have lockers and all beds have a powerpoint and a light. Free Wi-Fi can be accessed from around the hostel. There's an elevator, saving you lugging your backpacks up stairs. Foosball, board games, and a Wii keep you entertained, and there's a café, book exchange, terrace, and self-catering facilities too. The great facilities and location make this a recommended hostel in Kuala Lumpur.
$$
Lockers
Luggage Storage
Wheelchair Friendly
Moon Eleven is a great Kuala Lumpur hostel near the airport, ideal for a night after flying into KL or before jetting off for pastures new. Catch up on your laundry before heading home or to a new destination and don't worry if toiletries are running low; there's free shampoo and shower gel. Get a good night's rest in a private room for one or two, the mixed dorm for six, or the female-only dorm for four. There are basic cooking facilities too, as well as a TV lounge and free Wi-Fi.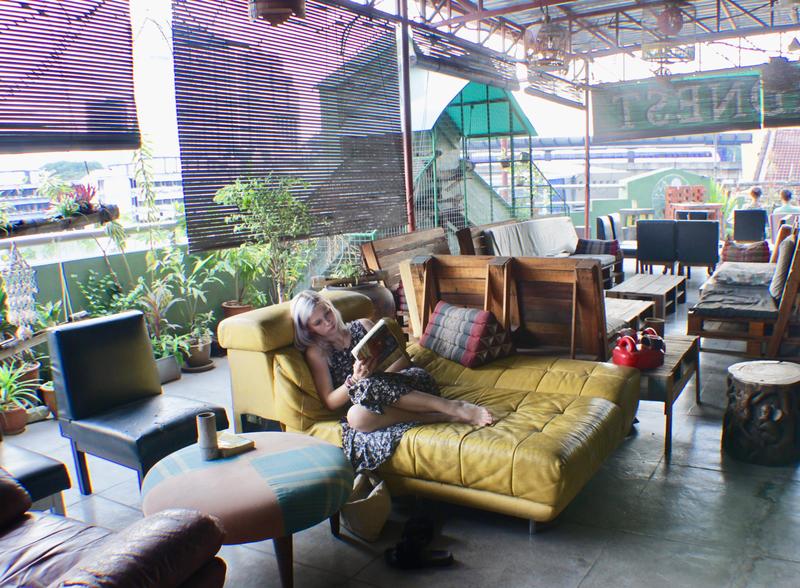 $$
Free Breakfast
Onsite Bar-Cafe
Key Card Access
A major draw of Birdnest Collective Café & Guesthouse is the large café and relaxation area on the rooftop, which offers the perfect place to unwind and meet new people as you enjoy tasty food and great views. Warm and welcoming, it's a recommended hostel in Kuala Lumpur for solo female travellers and couples who like homey vibes and bright and airy rooms. There are only dorms for females, sleeping four people, as well as double rooms and rooms for three. Breakfast and Wi-Fi are free and there's a book exchange and luggage storage facilities.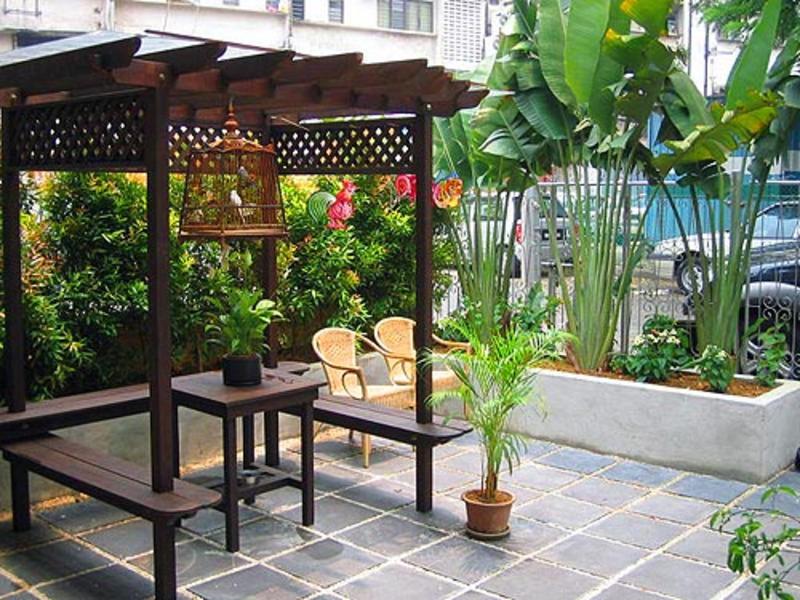 $$
Free Breakfast
Lockers
Laundry Facilities
If you don't want to stay in a Kuala Lumpur hostel near the airport, and would rather maximise your time in the heart of the city, Travellers Palm Lodge offers airport transfers (charges apply). Book tours, catch up with laundry, chill on the terrace, surf the net with free Wi-Fi, and start each day with a basic free breakfast. In a quiet spot close to the action, there are comfortable dorms for eight. If you're all over sharing your sleeping space, though, there's a wide choice of private rooms too. Do note that a minimum two-night stay applies.
$$
Swimming Pool
Café
Fitness Centre
When it comes to facilities, it's hard to bead KLCC Dorm Hostel. As well as common hostel features, like a lounge and kitchen, who could resist the lure of the swimming pool on a hot day? Fitness enthusiasts are also sure to love the onsite gym. Feeling peckish? Head to the café for a cheap, quick, and easy meal. In a swanky condo building close to the iconic Petronas Twin Towers, this top hostel in Kuala Lumpur has small dorms for four. There are separate dorms for females too.
$$$
Free Breakfast
Café
Luggage Storage
One of the best Kuala Lumpur hostels in 2020 for fans of both history and nature, BackHome Kuala Lumpur is a cosy city base in the historic area and just a short stroll from Bukit Nanas forest reserve. It's easy to access the ethnic enclaves of Chinatown and Little India, as well as the colonial-era Merdeka Square. Each bed has its own power outlet and light and there are lockers to keep your stuff safe. Calm and quiet, the clean hostel has laundry facilities, a café, and a common room. And the staff? Super friendly!
$$
Free Breakfast
Book Exchange
Luggage Storage
An especially recommended hostel in Kuala Lumpur for solo travellers, the award-winning family-run Sunshine Bedz KL is a small and friendly hostel close to KL Tower. Easily accessible by monorail and close to the vibrant night scene of Changkat, the clean hostel has a wide choice of dorms and private rooms. There's a common room where you can socialise with other travellers and the members of staff are likely to quickly become new pals too. Freebies include breakfast and Wi-Fi.
$$$
Café
Key Card Access
Luggage Storage
An attractive youth hostel in Kuala Lumpur, it's hard not to be taken with the wall art and funky interiors at Paper Plane Hostel. With lashings of monochrome style, the comfy dorms and private rooms are just what you need for a good night's sleep. Common areas for mingling include the rooftop garden and lobby lounge area and, while cooking is not allowed, you're just a short walk away from the many restaurants and bars of Bukit Bintang. Key card access keeps unwanted people out of this coolest hostel in Kuala Lumpur.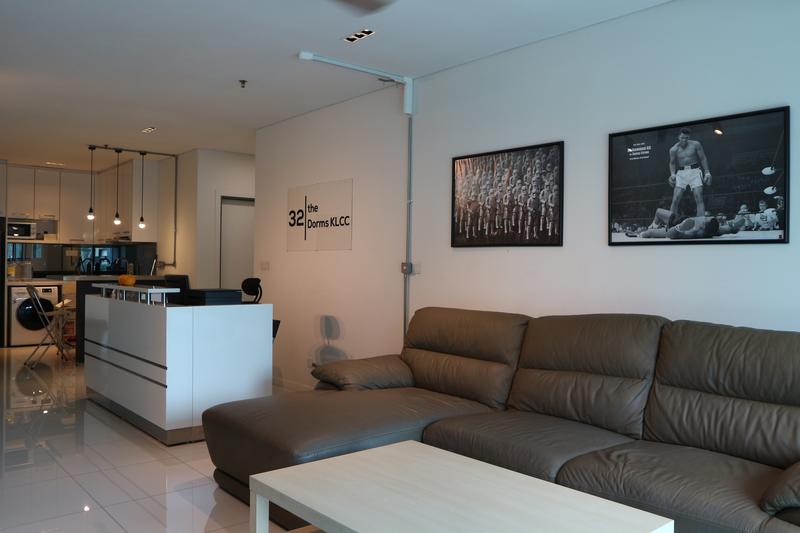 $$
Swimming Pool
Jobs Board
Restaurant
A great place for social butterflies to meet interesting people, 32 Dorms KLCC has ten-bed mixed dorms and a friendly common area. Add to that a swimming pool, a fitness centre, a restaurant, a pool table, and a minimarket right within the building and you definitely don't have to go far to find leisure options. Backpackers who are planning to stay in Kuala Lumpur for longer will find the jobs board really handy, and you can make sure you look your best for interviews with the laundry facilities.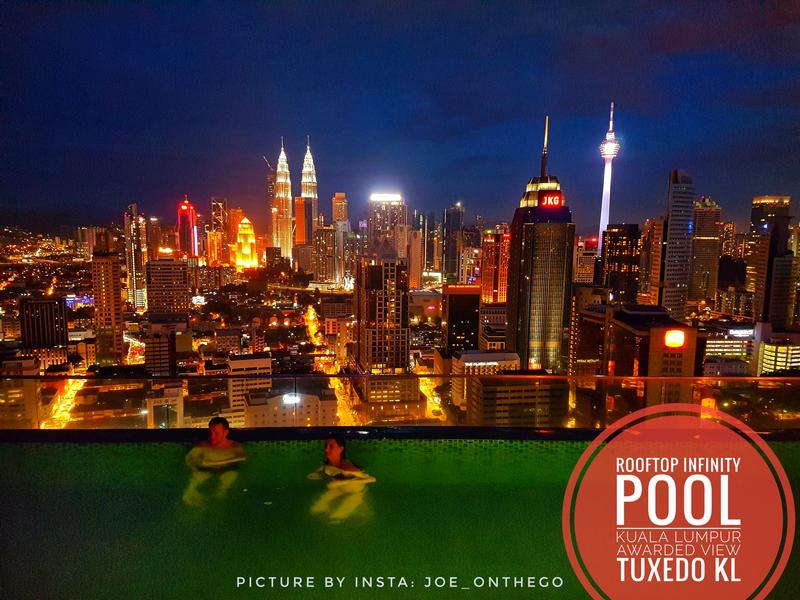 $$$+
Restaurant-Bar
Swimming Pool
Fitness Centre
One of the most luxurious backpacker accommodations in Kuala Lumpur, Tuxedo KL is a great option if you don't mind splashing more cash when living the hostel life . There are mixed dorms for six and female-only dorms for four, each offering awesome city views. Sleeping just ten guests, it's quiet and intimate. The elegant sky hostel has a rooftop pool with more fantastic views, a restaurant, and a mini lounge, and you can step out of the shower feeling fabulous after using the free high-class products. When it comes to hospitality and comfort, this hostel is definitely a winner.

Unlock the The Broke Backpacker's GREATEST Travel Secrets!
You pop your email here, and we promise to send you only travel content that's actually relevant — sounds like a pretty good deal to us!
What to Pack for your Kuala Lumpur Hostel
Pants, socks, underwear, soap?! Take it from us, packing for a hostel stay is not always quite as straight forward as it seems. Working out what to bring and what to leave at home is an art we have perfected over many years.
Check out our definitive Hostel Packing list for our top packing tips!
Why you should travel to Kuala Lumpur
There are lots of good reasons to travel to Malaysia, and more than likely, you'll end up floating into Kuala Lumpur sooner or later.
You are going to have a phenomenal time in Kuala Lumpur, and hopefully with the help of this guide you'll be able to pick from the best hostels in Kuala Lumpur and get to what matters – exploring this amazing Malaysian city!
And don't forget, if you can't decide which hostel to book, go with Dorms KL – our pick for best hostel in Kuala Lumpur.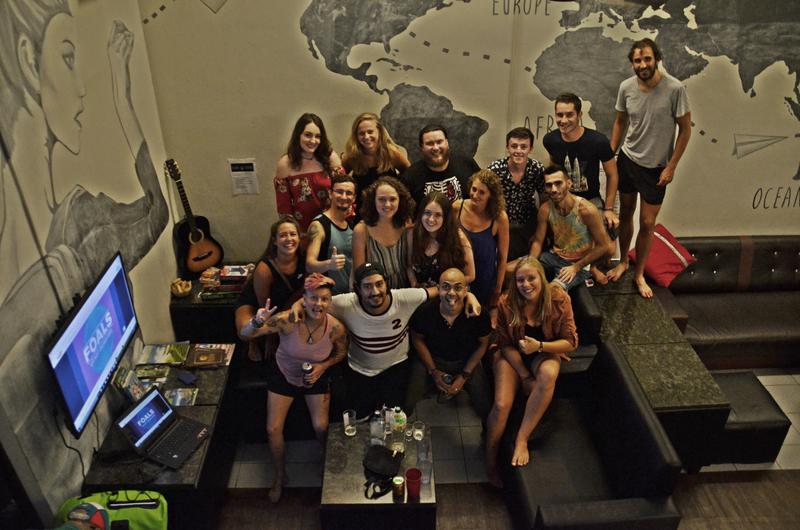 FAQ about Hostels in Kuala Lumpur
Here are some questions backpackers ask about hostels in Kuala Lumpur.
Travel Safety Tips for Kuala Lumpur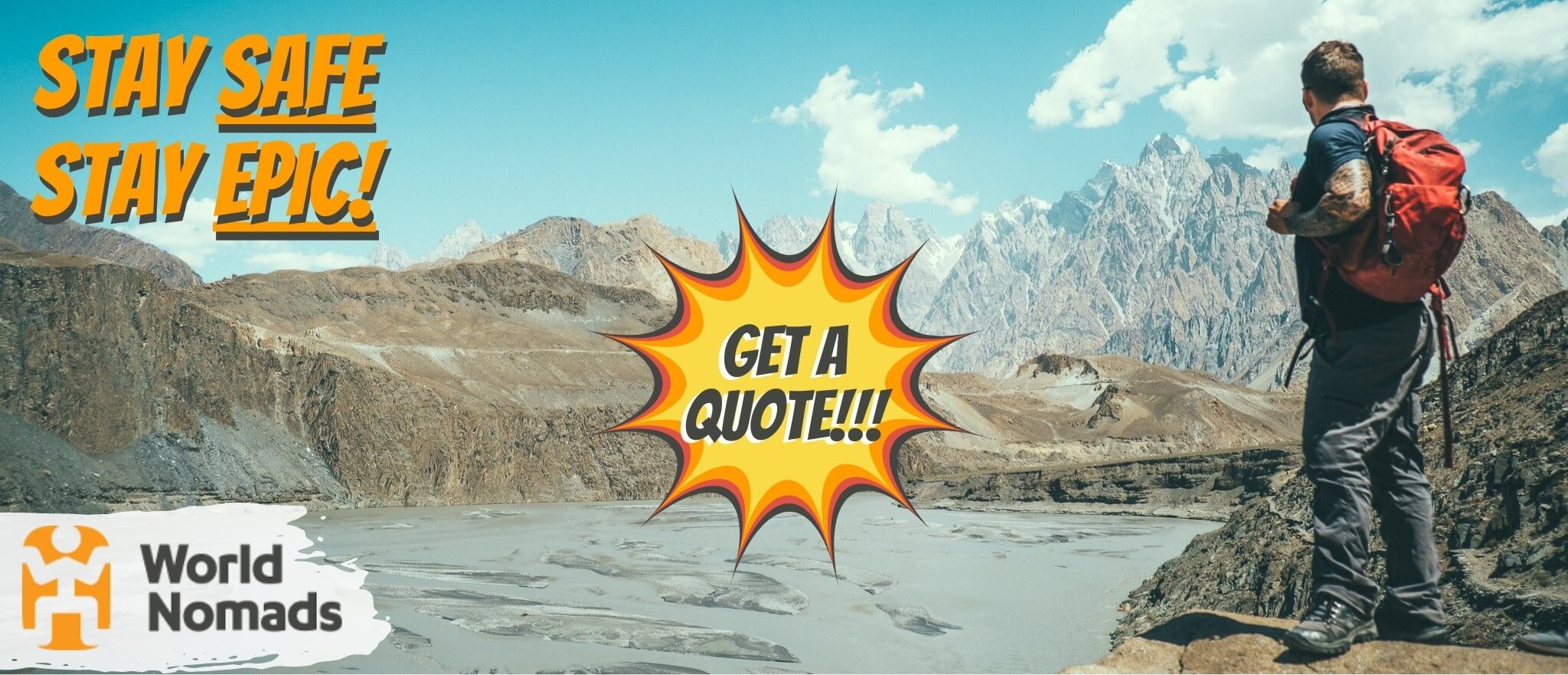 It's good to get lost sometimes, but it's also good not to get too lost. There are people that want you home in one piece.
There's one travel insurance provider The Broke Backpacker trusts for all his wildest shenanigans… World Nomads!
Click the button below to get a quote on your insurance or read our in-depth review of World Nomads' coverage. And then… let the shenanigans begin. 😉

If you're worried about security in Kuala Lumpur, then check out our guide for insider tips on staying safe in Malaysia while you travel there.
More Epic Hostels and Accommodation in Malaysia
Hopefully by now you've found the perfect hostel for your upcoming trip to Kuala Lumpur.
Planning an epic trip all across Malaysia?
Don't worry – we've got you covered!
For more cool accommodation guides around Malaysia, check out:
Over to you
By now I hope our epic guide to the best hostels in Kuala Lumpur has helped you choose the perfect hostel for your adventure! If you think we've missed anything or have any further thoughts, hit us up in the comments!
---
Thanks for reading – that was fun! 😀
We bring you epic FREE content!
Find out how YOU can help support us.
We're a big site with a big team and this job isn't always easy. But we do it because we love it – we love providing epic and free content. We love the knowledge that our content keeps you adventuring. We don't ask for money, but if you'd like to find out how you can help the site in more organic ways, click the button below.
Thank you for your support 🙂
---
Bye for now, but not forever!
If you want MORE top-tier Broke Backpacker content like this, then sign up for our weekly newsletter below to get the latest and greatest!
And for transparency's sake, please know that some of the links in our content are affiliate links. That means that if you book your accommodation, buy your gear, or sort your insurance through our link, we earn a small commission (at no extra cost to you). That said, we only link to the gear we trust and never recommend services we don't believe are up to scratch. Again, thank you!