Up until 1857, when tin prospectors founded the city, the site where Kuala Lumpur now stands was nothing but dense jungle. Since these humble beginnings, it has erupted into a modern metropolis, bursting with color and life.
Dozens of impressive skyscrapers stand side-by-side with incense-soaked temples and mosques. Colorful food markets line the streets, the nightlife is explosive and the entertainment options are endless.
It's an ultra-modern city with a deep respect for the ancient cultures of its inhabitants. Chinese, Malay, Indian, and Western heritage shape the city – a blend that has resulted in a wonderfully diverse food scene and fascinating culture.
Luckily, there's also an awesome range of Airbnbs in Kuala Lumpur. Get ready for apartments with epic city views and rooftop infinity pools – the city is filled with them!
Quick Answer: These are the Top 5 Airbnbs in Kuala Lumpur
OVERALL BEST VALUE AIRBNB IN KUALA LUMPUR
OVERALL BEST VALUE AIRBNB IN KUALA LUMPUR
High Floor Modern Apartment
> $$
> 2 Guests
> Self check-in
> On-site pool and gym
BEST BUDGET AIRBNB IN KUALA LUMPUR
BEST BUDGET AIRBNB IN KUALA LUMPUR
Futuristic Capsule for Cheap
> $
> 2 Guests
> Highspeed internet
> Cozy and comfortable
BEST AIRBNB FOR COUPLES IN KUALA LUMPUR
BEST AIRBNB FOR COUPLES IN KUALA LUMPUR
Chic, Modern Condo
> $$
> 2 Guests
> Free parking on premises
> Close to Petronas Towers
BEST AIRBNB FOR FAMILIES IN KUALA LUMPUR
BEST AIRBNB FOR FAMILIES IN KUALA LUMPUR
Spacious, Central Apartment
> $$
> 9 Guests
> Incredible views
> Full 5-star rating
OVER-THE-TOP LUXURY AIRBNB IN KUALA LUMPUR
OVER-THE-TOP LUXURY AIRBNB IN KUALA LUMPUR
Stylish, Central Penthouse
> $$$$
> 15 Guests
> Rooftop garden and pool
> Free shuttle bus

Unlock Our GREATEST Travel Secrets!
Sign up for our newsletter and get the best travel tips delivered right to your inbox.
What to Expect from Airbnbs in Kuala Lumpur
Airbnbs are plentiful in Kuala Lumpur. The range of options is diverse, and each place has its own unique flair! After a slick studio in the city or a lavish loft with a view? You'll find them here. Equally, if you're seeking an epic penthouse or a simple place to rest your head, you're in luck. Kuala Lumpur has them all.
The city is home to a myriad of tall buildings, which house many of the Kuala Lumpur vacation rentals. So you'll be stoked to learn that most Airbnbs in the city offer amazing city views! And if views from bed aren't enough for you, how about even better views from a classic Kuala Lumpur infinity pool? They're a lot more common than you'd think.
On-site gyms, hot tubs, and steam rooms are all pretty standard features of Airbnbs in Kuala Lumpur as well.
Here's a breakdown of some of the best kinds of rentals available in the city.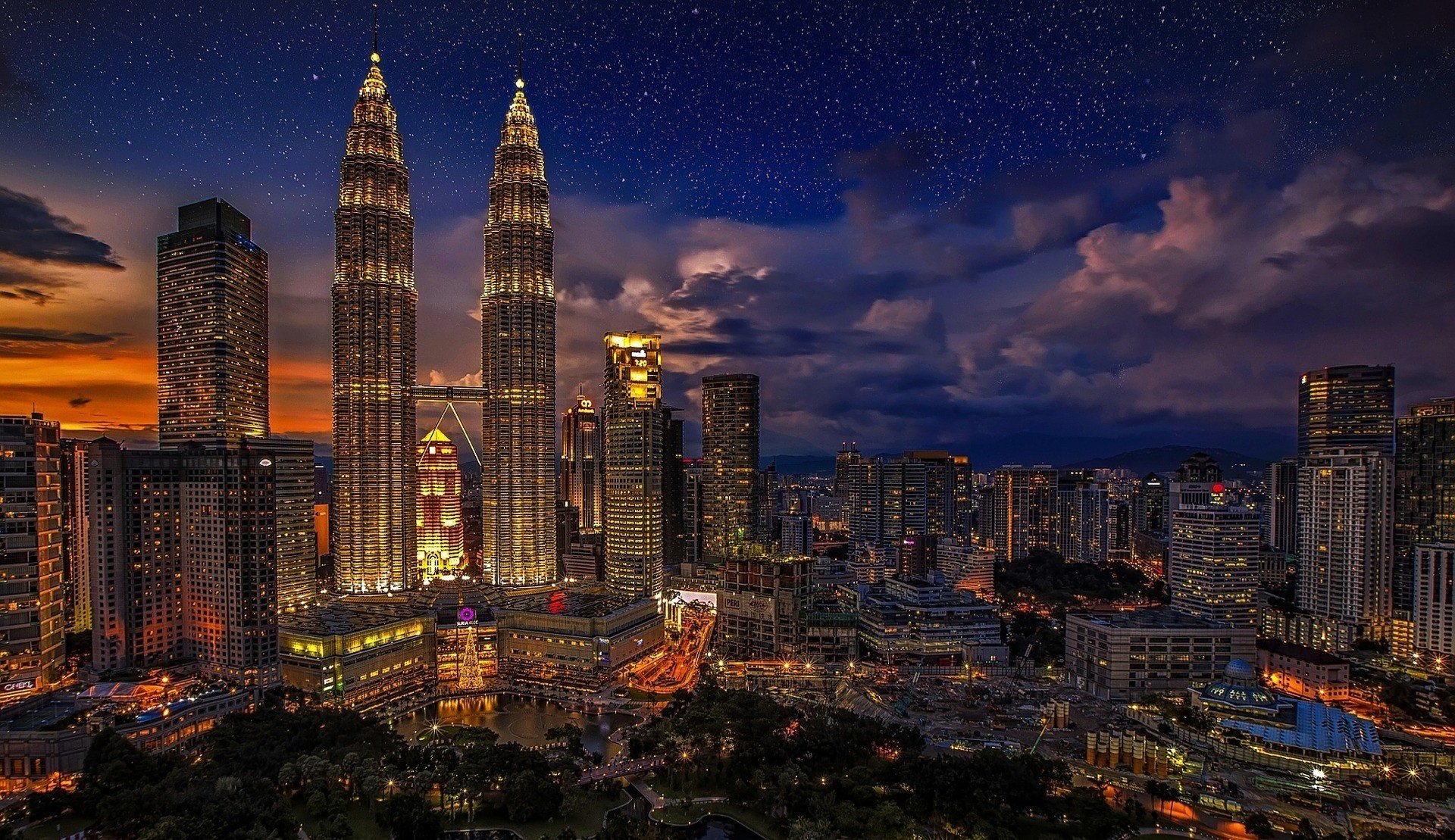 Entire Apartment with a View
On Airbnb, renting an entire apartment means getting the whole place to yourself – You'll be able to enjoy some peace and privacy with no one but your chosen travel pals.
Private apartments are easily the most common form of Airbnb in Kuala Lumpur. There are hundreds of them, peppered throughout the city's countless tall buildings. So, while a private apartment is best suited to those who enjoy privacy, there are options to suit anyone's tastes and requirements.
You could find yourself in a rooftop pool, drink in hand, talking to other travelers. Or on a cozy couch, cuddled up with a movie. There are romantic studios for couples, spacious six-sleepers for families, and enormous apartments that can accommodate you and fourteen of your closest friends. So the options are plentiful!
You can find Kuala Lumpur apartments for rent all over the city, so you may as well choose one in a popular area that suits you well. Bukit Bintang is our personal top neighborhood in Kuala Lumpur. It's full of life, with plenty of restaurants, colorful nightlife, great shopping, and solid entertainment options. And it's relatively affordable too.
Kuala Lumpur City Center (KLCC) offers much of the same but is a little more upmarket, and so tends to be pricier. Expect classy nightlife, excellent transport links, and easy access to some top attractions.
Affordable Private Room
While having an entire place to yourself can be amazing, it also tends to be a little pricey. So if you're hoping to save money, it may not be the best option. The solution? Book a private room!
Private rooms on Airbnb are just that – a private room, in a shared space. You'll share some common areas, like living rooms and kitchens, and sometimes share a bathroom too. But you can always retreat to the comfort and seclusion of your own private room.
They're great for solo travelers or couples traveling on a budget, and for anyone who enjoys socializing.
In Kuala Lumpur, you're most likely to be sharing the space with other travelers. But in many cases, you can book a private room in the home of a Kuala Lumpur local. The latter can be a fantastic way to get to know the authentic side of the city.
Private rooms in Kuala Lumpur tend to have a stylish, modern feel to them. Most are in highrise buildings with stunning infinity pools, and almost all of them have stellar views.
To find a good private room, look at options in KLCC. It's generally an expensive, upmarket area, but the money you save foregoing an entire place will make up for the difference.
Alternatively, save even more cash by staying in ever-popular Bukit Bintang.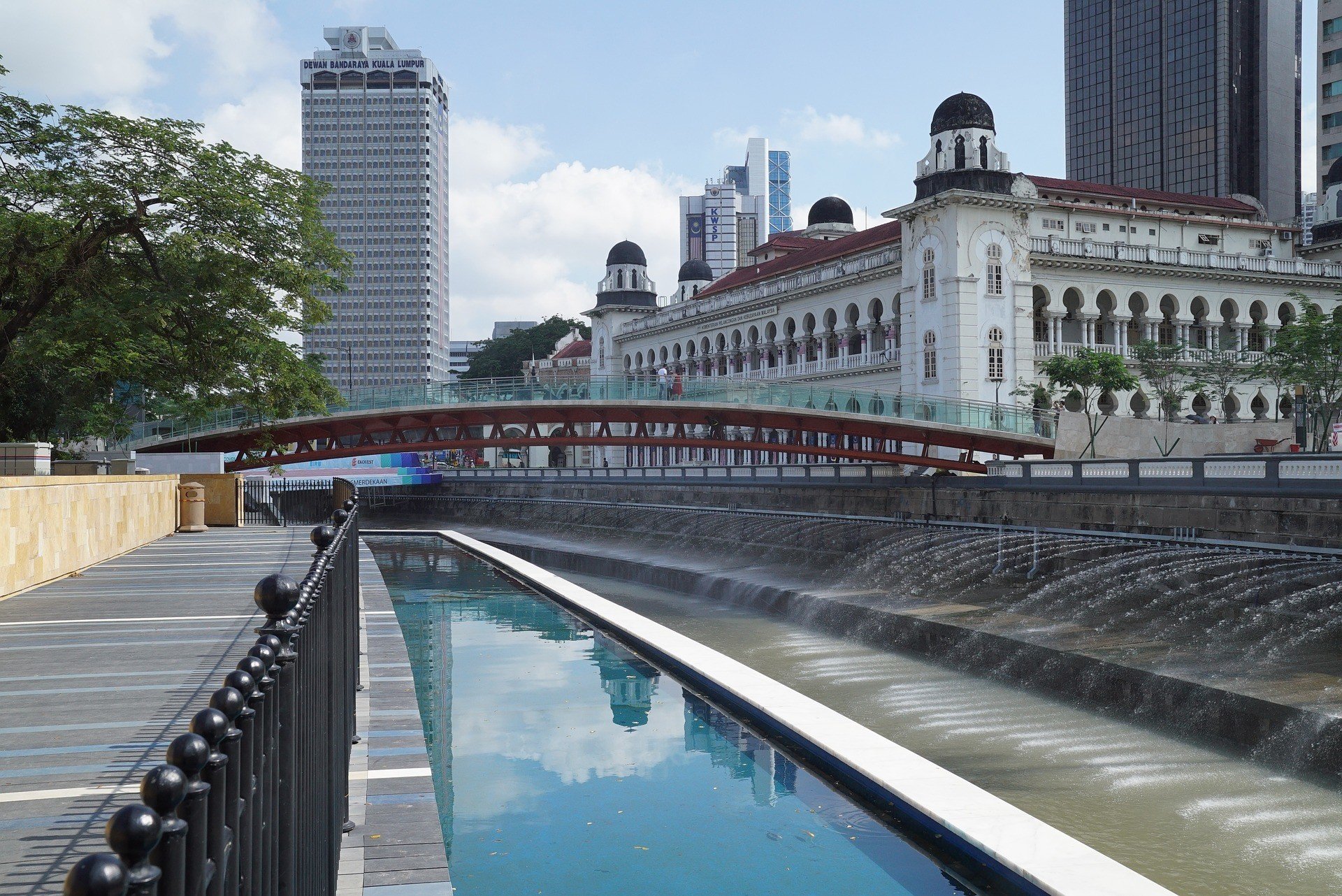 Loft Apartment in Little India
Some think of lofts simply as a kind of room in an attic. Others imagine them to be Andy Warhol-style industrial spaces, exclusive to NYC.
In reality, loft apartments are generally large, open, adaptable spaces, with very few internal walls. Most of them were once industrial, converted for residential use.
In Kuala Lumpur, booking a loft usually means that you'll get double-height ceilings and enormous windows to match. Mezzanine style bedrooms are also common (and let's face it, who doesn't love a mezzanine bedroom?).
Loft apartments are an ideal option for couples and solo travelers, seeing as the living and sleeping spaces don't tend to be separate. But they also work for small groups who don't mind this fact (don't worry – the bathrooms have walls!).
You'll find most of Kuala Lumpur's best loft apartments in the Brickfields neighborhood; the city's Little India. Amid the colorful streets, you'll find a number of historic churches, the photogenic Thean Hou Temple, and some other beautiful examples Kuala Lumpur's best sightseeing. Shop for Indian fabrics and spices, and sample the famed banana leaf rice at one of the many restaurants.
You can reach Bukit Bintang easily by public transport, and there are several lofts available there too.
Why Stay in an Airbnb
There are countless reasons for booking an Airbnb in Kuala Lumpur. Here are the best of them.
Affordability: You could splash out on a deluxe hotel suite. Or, you could save yourself some serious cash by booking an Airbnb. A good Airbnb is almost always more affordable than a good hotel room. So you'll have more money to spend enjoying the city!
Privacy: Want a secluded space where you can get away from it all? Sometimes a busy day of exploring a vibrant city is best complemented with a bit of privacy and solitude. Airbnb allows you to filter for entire places, to ensure your own space. You can even opt for self-check-in.
Unique Properties: Staying in hotel rooms can leave you craving a bit of… individuality. They're all pretty much the same, and frankly, a bit boring. Airbnbs, on the other hand, offer limitless variety. They have some sense of personality and uniqueness that's hard to find in a hotel.
Staying Long-Term: For those planning a longer stay in Prague, Airbnb is the ideal option. The platform accepts and often rewards long-term stays. Hosts often offer weekly and monthly long-stay discounts for the sake of simplicity. So you can spend even less on accommodation!
Safety: Concerned about security? Rest easy with the knowledge that your priority is of utmost importance to Airbnb. They carefully vet all hosts and will organize you new accommodation if worst comes to worst. Should any issues arise, customer support is available 24/7.
Local Experience: Often, renting an Airbnb in Kuala Lumpur means staying in the home of a local. And even if they don't live on-site, most hosts are happy to offer up tips and local insights. So you can get the inside scoop, which will serve you well during your stay.
The 15 Top Airbnbs in Kuala Lumpur
So, let's get into it. You want to find the best Airbnb in Kuala Lumpur for you, so we've broken down our 15 top picks below.
Comfortable, stylish, central, and affordable – this highrise apartment offers the full package. City views will greet you each morning, right from the comfort of a king-size bed. With the whole place to yourself, you can cook up some food in the kitchenette and lounge around the comfy living room. Or, head up to the pool for a dip.
Better yet, it's right in the heart of KLCC, with the trendy streets of Bukit Bintang just a short walk away. So we think it's the best Airbnb Kuala Lumpur has to offer.
2 Guests
Highspeed internet
Backpacking Malaysia on a budget? Hoping to save on accommodation so you can splash more on seeing the sights? Step into the future at this ultra-modern, affordable capsule hotel. It's not your typical Airbnb, but it certainly offers a unique experience.
After a day of exploring the city, you can get cozy in your own private pod, sealed off from the outside world. The futuristic design and lighting will make you feel like you've stumbled into a sci-fi film. And you'll be just a short journey from KLCC as well as Bukit Bintang.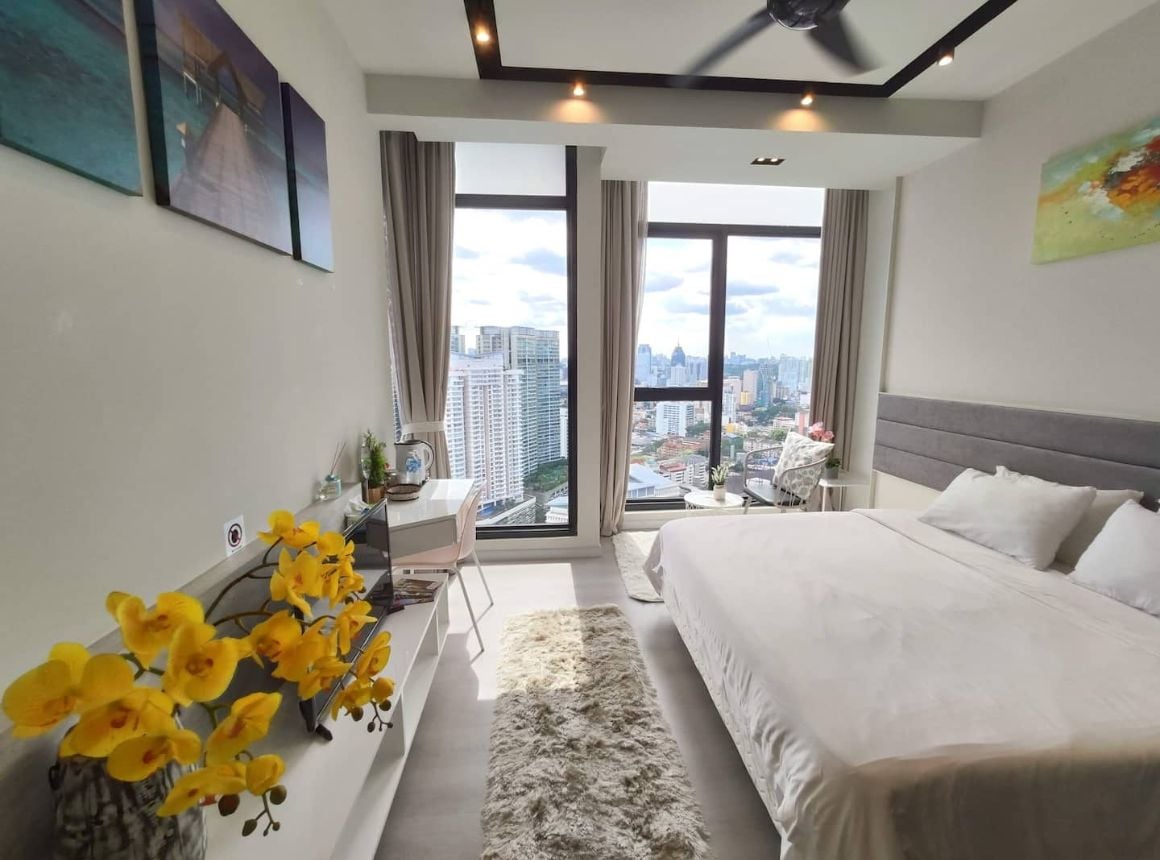 2 Guests
Laptop-friendly workspace
When solo traveling to a new city, you'll want to find accommodation that's relatively affordable, as you won't be sharing costs. This Kuala Lumpur Airbnb offers a comfortable place for you to crash, without breaking the bank.
It's a simple, stylish space with incredible views of the city through wall-to-ceiling windows. Pour yourself a cup of coffee, and spread out on the king-size bed to watch some TV.
Or, head up to the rooftop infinity pool – It's as awesome as it sounds. You'll be just a short ride on public transport from the city center.
Is This the Best Travel Pack EVER???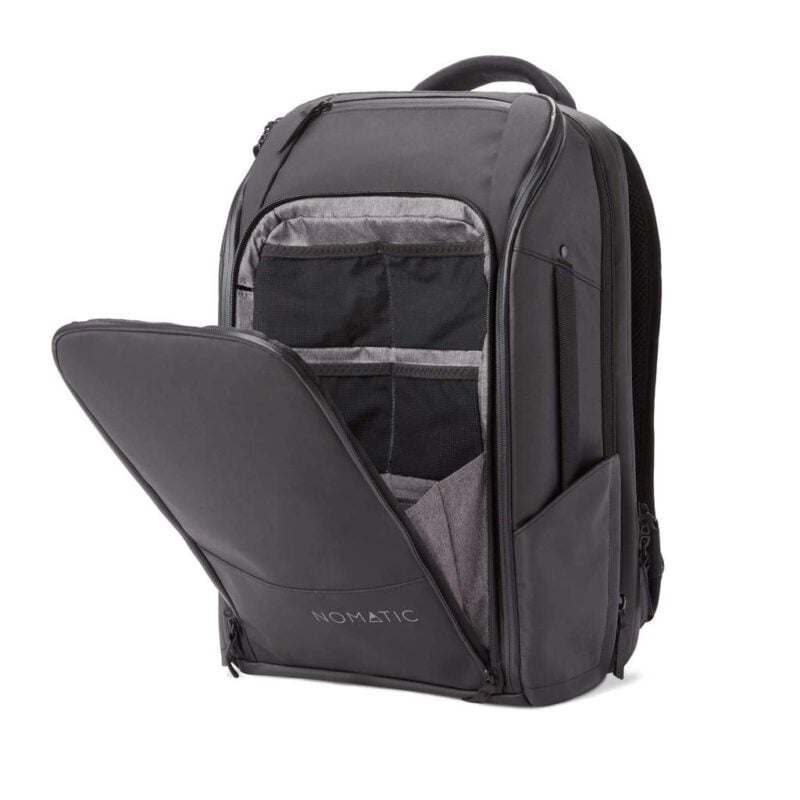 Best Short Term Rental for Couples | Chic, Modern Condo
$$
Close to Petronas Towers
2 Guests
Free parking on premises
With a comfy king-size, spacious bathtub, and 2-seater couch, this is the best Airbnb in Kuala Lumpur for couples. When you take a break from exploring Kuala Lumpur on your romantic holiday itinerary, you and your loved one can cook together in the full kitchen or cuddle up for a movie night.
Kuala Lumpur's most famous landmark, the Petronas Twin Towers, is just a short walk away. As is the heart of KLCC. So you'll be perfectly positioned for some city sightseeing! It's also well designed, with thoughtful touches to make for a hassle-free stay.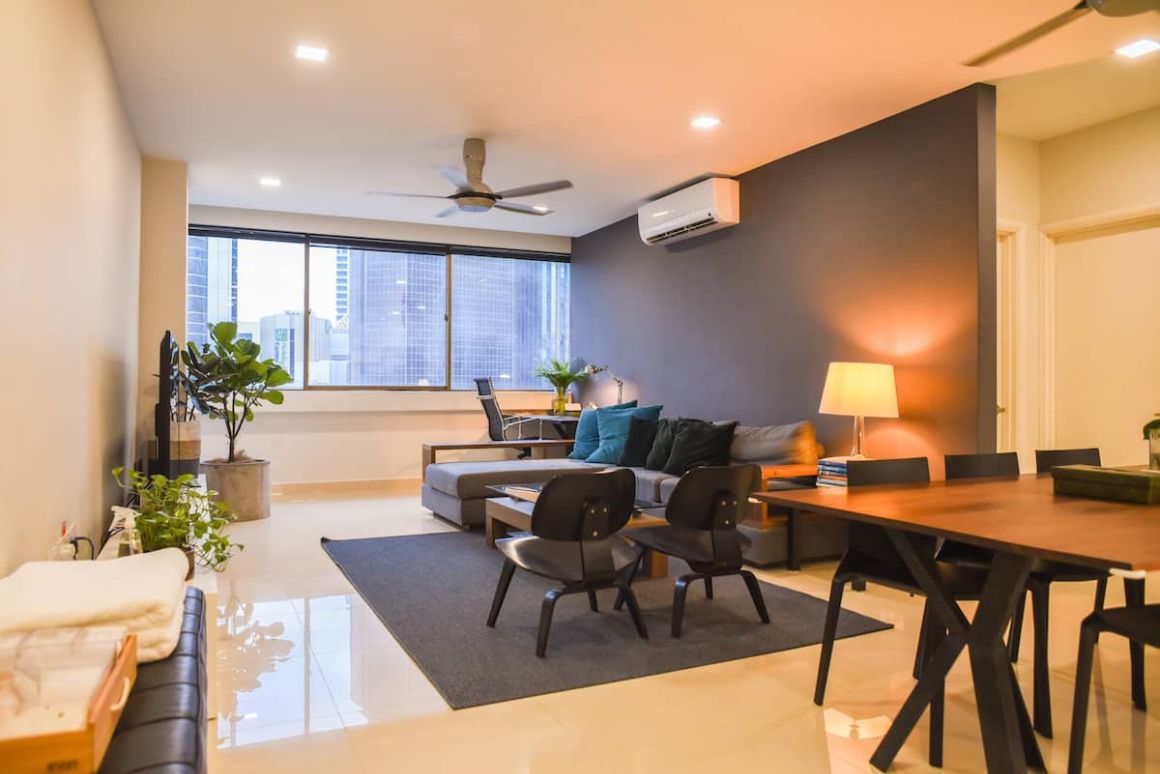 9 Guests
Full 5-star rating
With more thane 200 reviews, this incredible Airbnb still manages to have the full 5-star ranking, which we thought pretty much impossible until we found out about what this place has to offer. Located in the perfect shopping area, you'll be in the ideal situation to explore Kuala Lumpur. However, you'll probably have a hard time leaving the amazing condo.
You'll be living in a newly renovated 1800sqft modern apartment directly opposite Pavilion Mall. Each of the three bedrooms offers breathtaking views of the city, while the living room has a flat-screen TV with free Netflix. The kitchen is fully equipped with brand new utensils and the bathroom couldn't be cleaner. If you want to cook for yourself, just head down to the lower floors of the building and you'll find shops, restaurants, cafes and much more.
With space for up to 9 guests, this apartment is the ideal place for families or a big group of friends!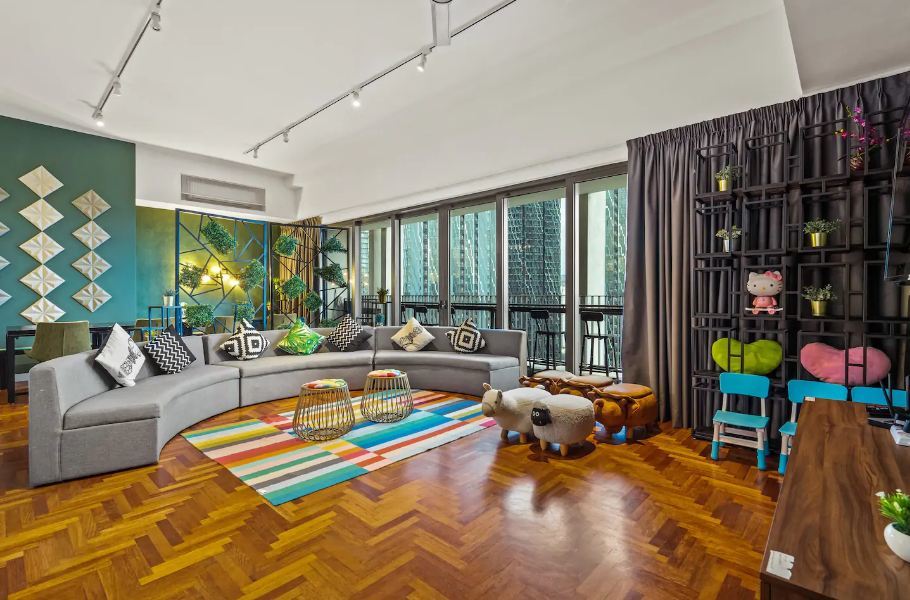 15 Guests
Rooftop garden and pool
If you're after a decidedly luxurious experience, maybe it's time to splash on something really special. Something like this insane 15-sleeper loft, with all of its deluxe bells and whistles.
The colorful, open-plan living room is expertly designed and boasts a wall full of windows. Gaze out over the city from the balcony, or take a 10-minute stroll to KLCC. For attractions that are further afield, make use of the property's free shuttle bus service!
As you'd expect for the price tag, you can also make use of a glorious balcony-style pool, an on-site gym, and a hot tub.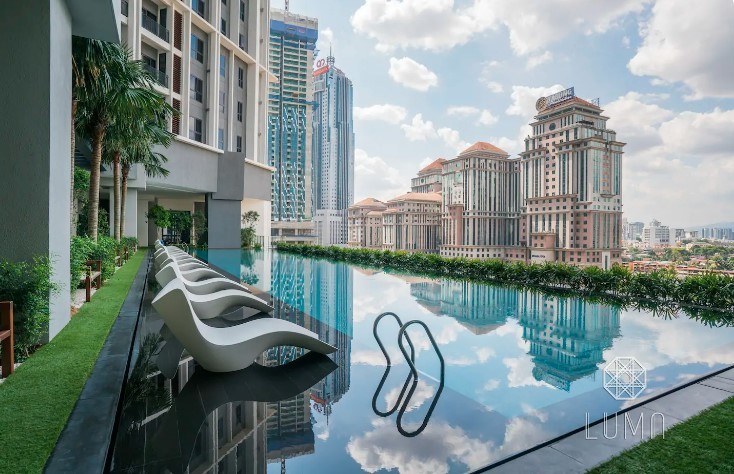 $$
Rooftop garden with city views
4 Guests
Swimming pool access
Looking for a simple, stylish, top-notch apartment in the city? This Kuala Lumpur Airbnb is the one for you. It boasts a vibrant, artful design that's sleek and full of character. As well as large windows with city views.
This place may be small, but it's well equipped for a comfortable stay. Cook up some grub in the full kitchen, laze around the living room, and flop onto a king-size bed. You'll have access to an on-site pool and gym, keeping you cool and active. And you'll be in the heart of KLCC.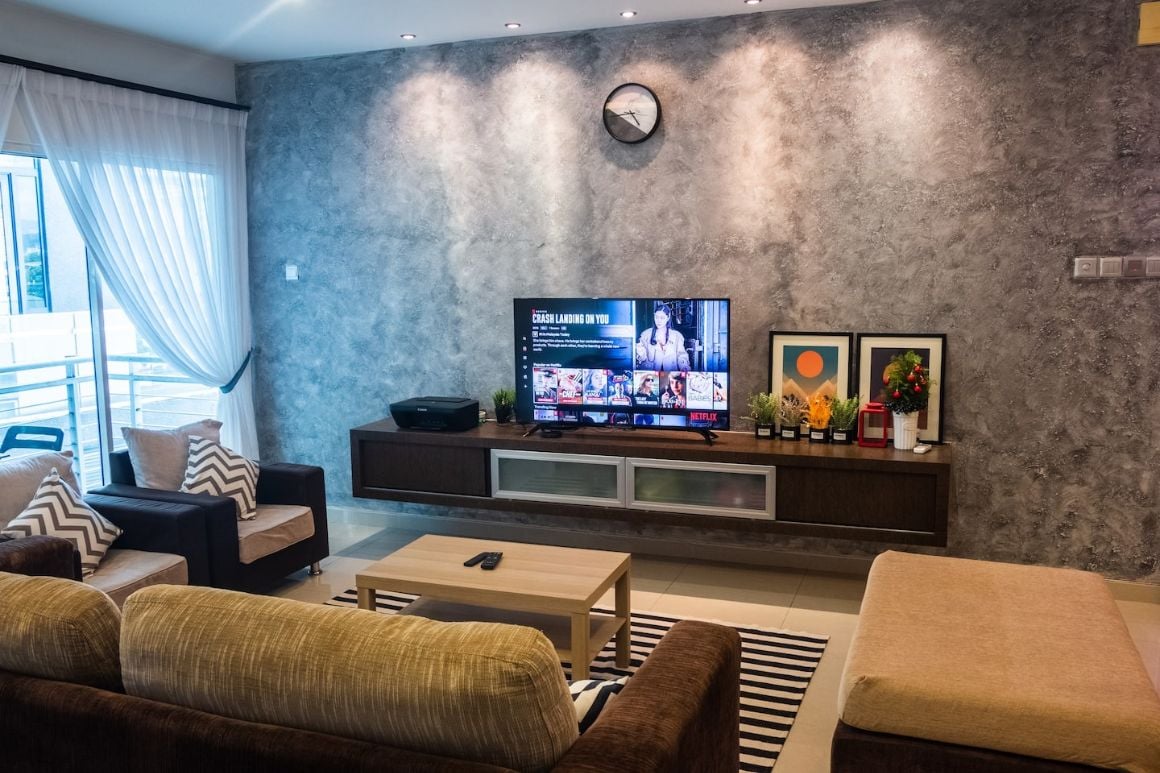 $$
Perfect for Digital Nomads
2 Guests
Gym and Pool available
This place may not be the cheapest private room around, but it's a strong contender for the best Airbnb in Kuala Lumpur. Perched high in a tall building, this room offers breathtaking views from a large private balcony.
It's right in KLCC, just minutes on foot from the Petronas Towers, Pavillion Mall, and the bustling streets of Bukit Bintang.
The shared space is even more inviting than the room itself, with a comfy couch and dining table where you can get to know other guests.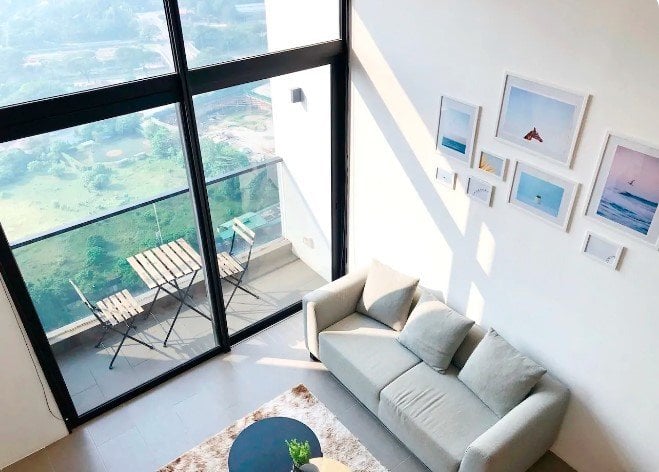 As you might expect from a loft, this light-filled space has wonderfully lofty ceilings. The double-story windows offer scenic vistas for miles, and the mezzanine bedroom is as cool as you'd hope.
It's in Brickfields, surrounded by the life of the biggest Little India in Malaysia. KL Sentral is a walk away, and less than 10 minutes on a tram will place you firmly in KL's lively heart.
This Airbnb in Kuala Lumpur is ideal for couples and anyone who's a sucker for Indian cuisine. But coffee with a view on the balcony will be a treat for any traveler.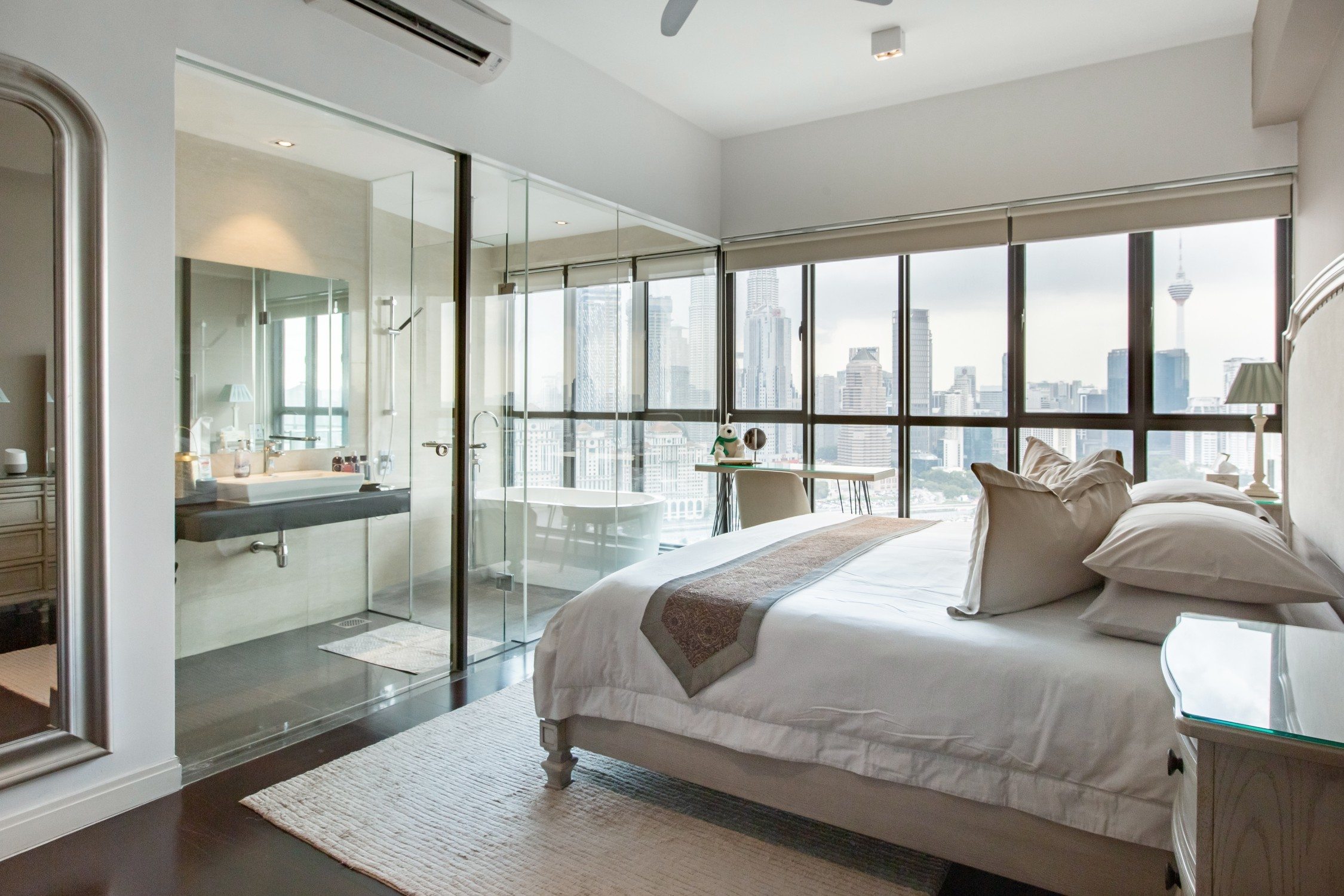 $$$
Panoramic infinity pool
2 Guests
Bathtub with city views
The design is exquisite throughout, but this apartment's piece de resistance is the master bedroom. The room features a wall made almost entirely out of glass, with a unique 'glass box' style ensuite in the corner. What screams romantic more than sharing a bath with uninterrupted views out over twinkling city lights?
Kick back on the patio with your new life partner or swim together in one of the stunning pools. The world will melt away.
If you pull yourself away from the comfort of the apartment, you'll be a short journey from KLCC, with the Petronas Towers just a stroll away.
$$$
Access to an infinity pool
2 Guests
Epic home cinema setup
Sweeping city views by day, enormous home cinema by night. This Kuala Lumpur Airbnb is one of a kind and may just be the absolute coolest place to stay in Malaysia overall!
You can quickly convert the double-story windows to the mother of all home entertainment systems! So it's perfect for movie lovers. But the central location, great views, and top-notch amenities make it a great option for all kinds of travelers.
Make the easy journey by public transport to KLCC or Bukit Bintang and return home for a splash in one of the several swimming pools. The spectacular infinity pool is a firm favorite, as is the onsite hot tub!
$$
Rooftop pool with a view
4 Guests
Free parking on premises
Airbnb Pluses are the cream of the crop on the Airbnb platform. They're of unquestionably high quality, thanks to Airbnb's stringent standards and in-person inspections.
Only the best make the cut.
And we're not surprised that this amazing central condo lies among them. The design is flawless. The floor-to-ceiling windows flood it with light. There's ample space, and it's in a prime location, near the Petronas Towers. All for a very reasonable price. What more could you want?
Enjoy the views, whether it be from the bed, living room, rooftop garden, or infinity pool.
Best Airbnb in Kuala Lumpur for a Group of Friends | Spacious and Central
12 Guests
Access to a pool table
If you're planning a getaway for the whole gang, then splitting a gorgeous place an excellent method to spend less money when visiting Malaysia. However, you'll definitely want plenty of living space where you can all hang out after hours as well as space for everyone to crash. This place features a welcoming living room and a sizable dining table, perfect for game nights and memorable dinners.
It can sleep 8 guests comfortably, and up to 12 at a bit of a squeeze. Not bad considering the low price tag! You'll be right in KLCC, with a pool, jacuzzi, and gym in the building. And what's more fun than knocking some pool balls around with a few of your best friends?
Best Airbnb for a Weekend in Kuala Lumpur | Room with a View
2 Guests
Stunning interior design
Kuala Lumpur deserves more than just a couple of days – but if you've only got a weekend to give, it's vital that you stay somewhere central. You don't want to spend your whole weekend on busses when you could be tasting, sightseeing, partying, or shopping your way through the city.
Bukit Bintang is the perfect area for all of the above. It has it all, and everything is within walking distance. So you'll be able to tackle the city on foot from this stunning stunning room – making it the best Airbnb in Kuala Lumpur for a weekend break.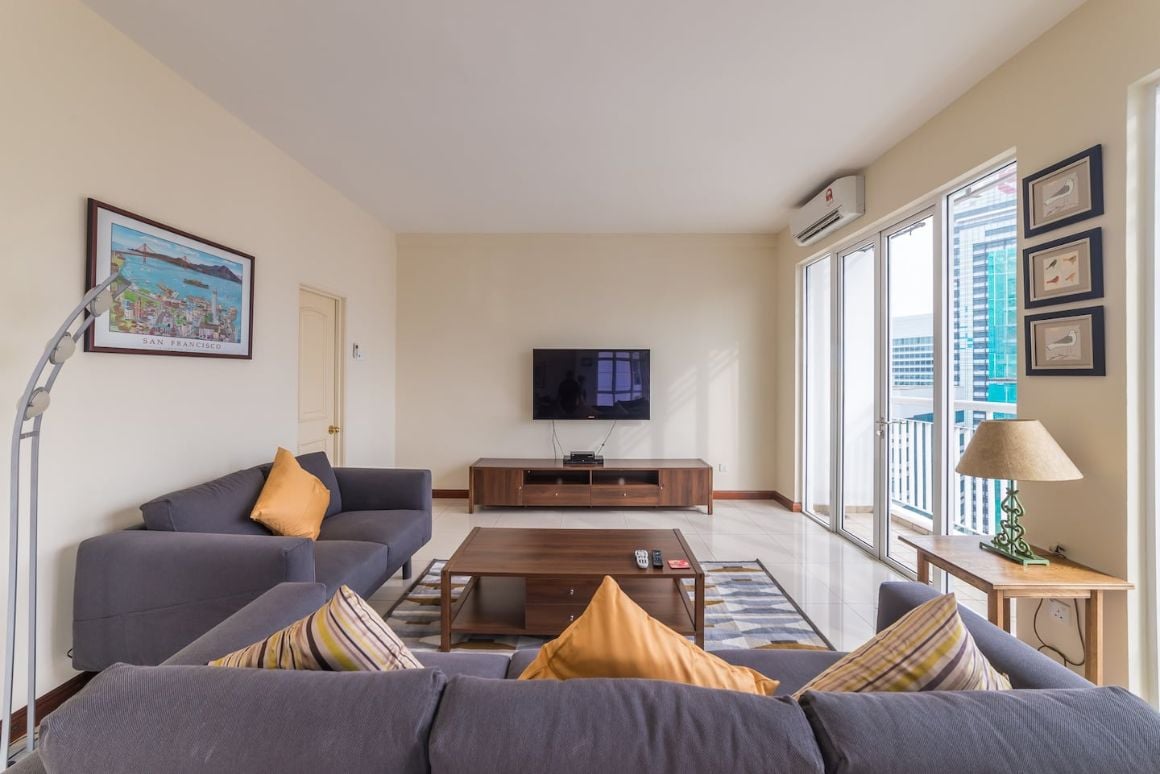 $$$
Rooftop garden and jacuzzi
8 Guests
Incredibly spacious
Just minutes from the center of Bukit Bintang, this epic penthouse is a real treasure. The area is the city's trendiest shopping and entertainment district, and it's absolutely bursting with amazing nightlife venues. So this place is arguably the best Airbnb in Malaysia for night owls.
Get your fix of drinks and dancing, then take a stroll back to crash on the king-size bed. To ease the hangover, watch some TV and relax in the rooftop jaccuzi. Or sweat it out at the on-site gym! This place is gorgeous and boasts some pretty outstanding views.
Backpackers, ahoy! Are you more the cheap and easy type of traveler? Then check out our epic Kuala Lumpur hostel review for more budget-appropriate places to stay!
Don't Forget Your Kuala Lumpur Travel Insurance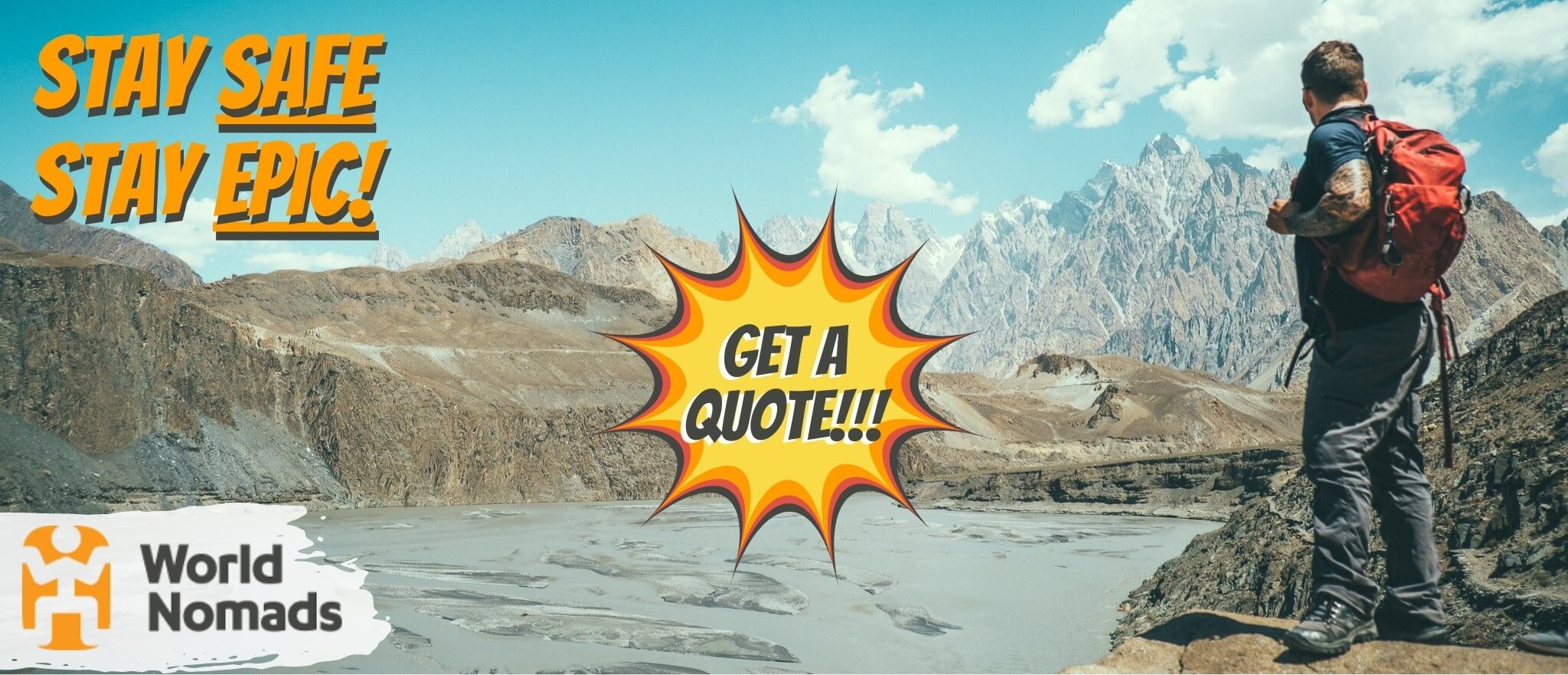 World Nomads' mission is to support and encourage travellers to explore their boundaries. They offer simple & flexible travel insurance, and safety advice to help you travel confidently.
They've been doing it since 2002 – protecting, connecting, and inspiring independent travellers just like you.
Get a quote below or read our in-depth review!
Final Thoughts on Kuala Lumpur Airbnbs
There's a kind of magic flowing through the colorful streets of Kuala Lumpur. Streets where ancient culture meets the modern world in a way that just works. The city is a treat for all the senses, with brilliant lights, fantastic food, and aromatic aromas filling the air.
Whether you're shopping yourself silly, sampling the cuisine, exploring the jungle surroundings, or drinking deep into the night – Kuala Lumpur will show you an amazing time.
These Airbnb experiences and stays will help make your trip even more special and allow you to save some money along the way! We hope that this guide has helped you find an ideal place to stay for your trip to this awesome city.
---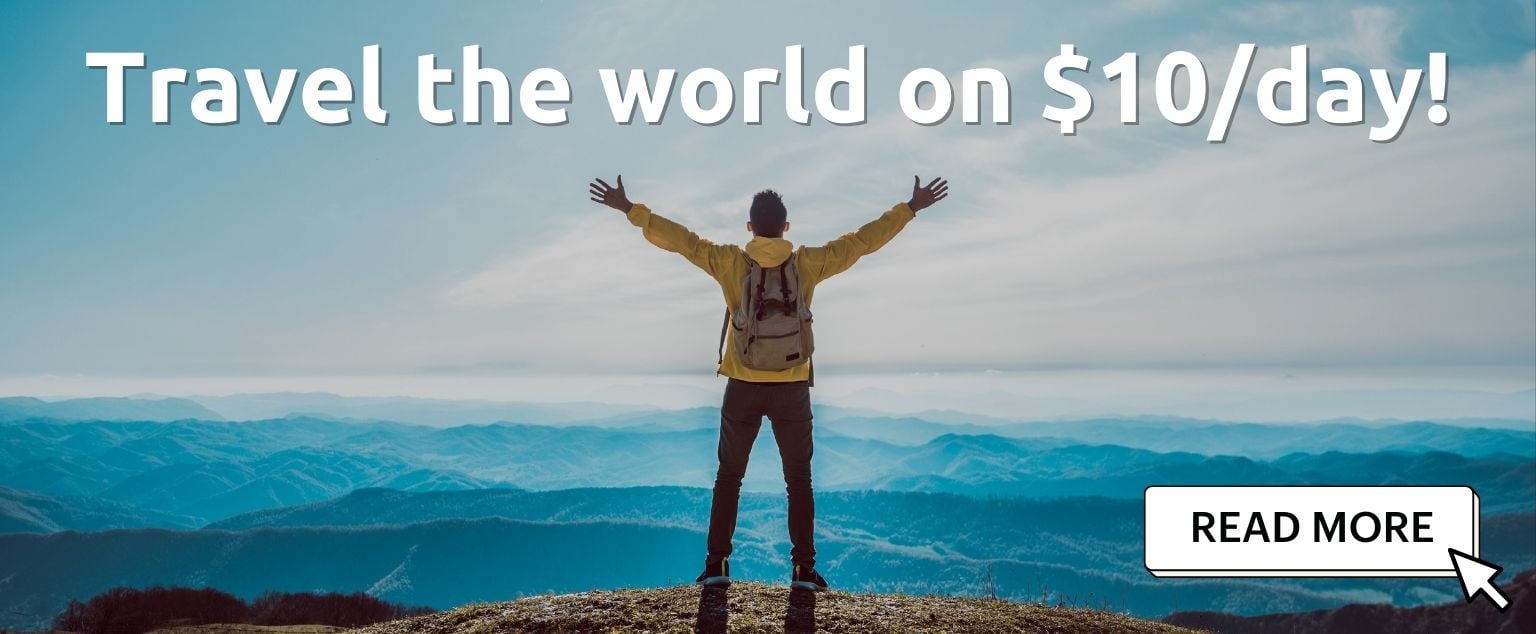 And for transparency's sake, please know that some of the links in our content are affiliate links. That means that if you book your accommodation, buy your gear, or sort your insurance through our link, we earn a small commission (at no extra cost to you). That said, we only link to the gear we trust and never recommend services we don't believe are up to scratch. Again, thank you!