Mexico is a country that is world-famous for its beaches, Mayan history, and delectable food. But when traveling a little off the beaten path, you can discover that Mexico is the perfect place to find healing, wisdom, and a way to restore balance to your life.
Going on a meditation retreat in Mexico allows you to embark on a potentially life-changing experience. With a backdrop of stunning natural scenery, in a place where its ancient practices have healed people for thousands of years, it's the ideal place to be for those needing a break from city life.
Mexico's meditation retreats are designed to help you improve your mental and emotional wellbeing, combining meditation practices with other forms of meditation such as yoga, Aguahara, Vipassana or sound bathing.
If you're ready to make some positive changes to yourself and embark on a path of inner healing, then these are the best meditation retreats in Mexico…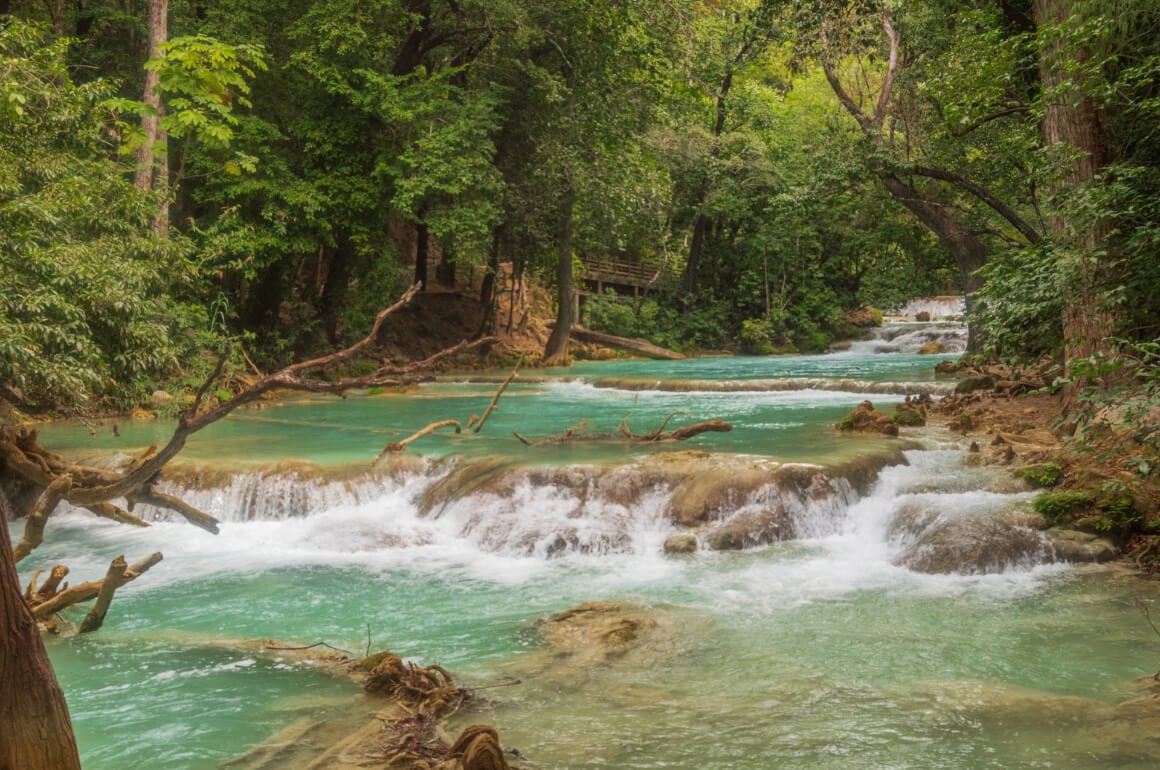 Why Should You Consider a Meditation Retreat in Mexico?
Chances are pretty good that you've heard all about meditation and all the benefits it can have on your health. Many people adopt meditation into their daily life to provide calmness, relieve stress, and sometimes even heal the mind after facing adversities. If you're interested in some sleep tourism, then these spots are perfect too.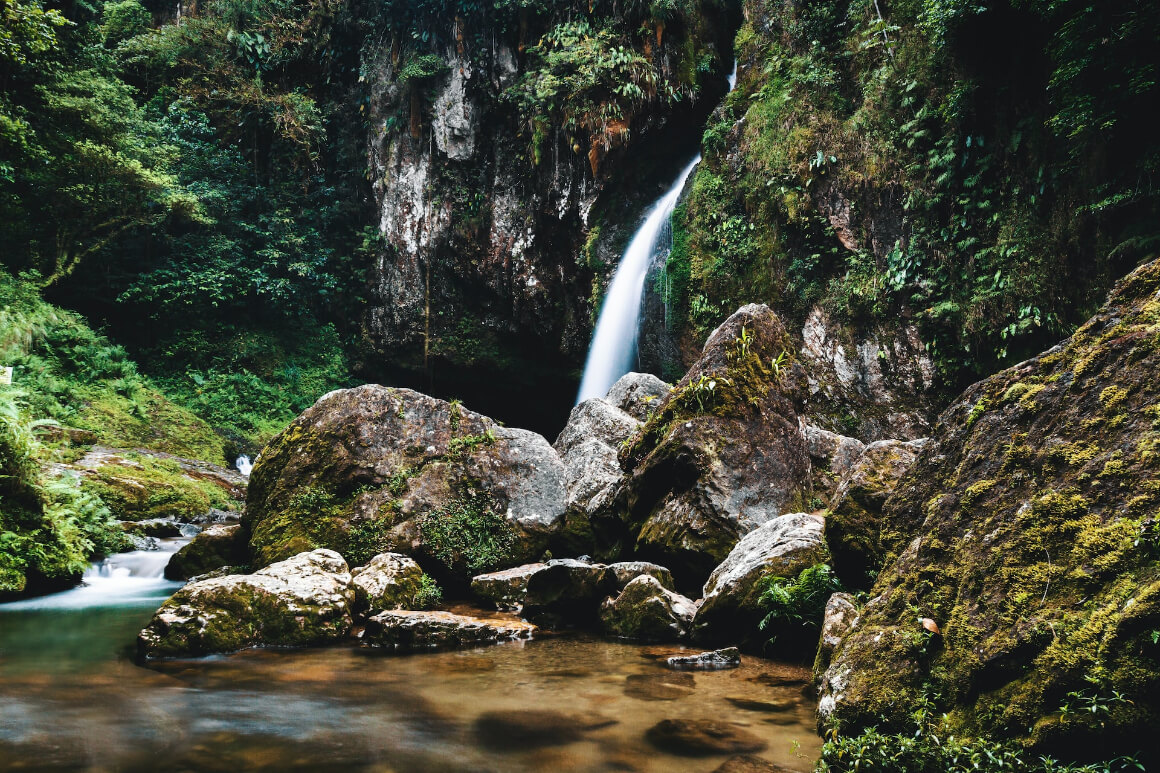 But finding the time to meditate can be difficult. Modern life is filled with pressures, demands, and to-do lists. Most of us are juggling family, work, friends, and chores, and that means putting the parts of the day focusing on you at the end of the list. Sometimes, there just isn't time to maintain your physical and mental health.
Does this sound familiar to you?
Going on a meditation retreat is a way to remove you from the pressures and demands of day-to-day life, for a temporary escape where you can focus on you.
The point is to go away for a short while, learn and practice some skills, and come home and add them to your day-to-day life. It's the time when you can focus only on yourself, growing, and developing your meditation practice.
What Can You Expect From a Meditation Retreat in Mexico?
When you go on retreat in Mexico, you can expect to be well looked after, no matter which retreats you choose. The point of a retreat is to allow you to focus on yourself, so they take away all the stresses from you so you can relax and do you.
However, you can expect levels of luxury to differ. Some have comfortable and basic accommodations and some have lavish suites, but relaxing and spending time in nature and reconnecting with yourself is always the focus.
Retreats are also located all over the country, from jungle retreats to beachside retreats. Typically, they are always located outside of the city in rural locations, as the quiet, natural surrounding aids with the meditation processes.
Being in Mexico, you can expect your retreat to offer delicious food, but it's usual to be vegetarian or even vegan meals. Some retreats even include some food science like Arurvedya, so you can feed your body and soul with healthy, nourishing food.
Most retreats offer additional activities outside of their meditation practices, such as surfing, hiking, or exploring Mexico's top attractions. Some of these additional activities are included in the price, others are paid extras. Either way, you can always expect some downtime where you can do what you please.

Unlock Our GREATEST Travel Secrets!
Sign up for our newsletter and get the best travel tips delivered right to your inbox.
How to Choose the Right Meditation Retreat in Mexico for You
Luckily, there are so many options on offer that you can find a retreat that's right for you – if you know where to look. When choosing a retreat, you'll need to first think about what you want to get out of it.
Remember that the time you spend at the retreat is all about you. In fact, this is probably one of the few times in your life that is completely and utterly about your needs.
After you've done some soul searching, think about your skill level. Most retreats cater to beginners or intermediate levels, but if you have been meditating a while and just need a quiet escape then look for a more advanced retreat.
Once you've gone through this process, there you need to think about the more practical concerns such as…
Location
Mexico is a truly stunning country, home to historic landmarks and natural landscapes that will take your breath away. Some of the best retreats in the country are located close to some of these natural wonders.
However, where you stay in your Mexican retreat will also depend on your time. Remember that retreats are in rural areas, so if you don't have time to go miles off the beaten path, then choose a retreat outside the city or in a coastal local on the Riviera Maya.
If you have time to spare, look for sanctuaries further afield. There are several popular locations for sanctuaries around Mexico; such as Yelapa, Akumal, Tulum, or Puerto Vallarta if you enjoy the beach, or San Miguel de Allende, Tepoztlán, or Oaxaca if you prefer the city.
Practices
Most meditation retreats in Mexico teach meditation skills that draw from a variety of cultures and influences. This will allow you to mix and match what you learn to find a practice that better fits your needs. It will also ensure that you learn something new while you're on retreat, no matter how long you've been meditating.
Yoga is often combined with meditation at most sanctuaries in Mexico. Yoga is considered a form of meditation, through movement and breath work, so it's nearly always a part of a mediation retreat. You'll also find some retreats that offer Vipassana meditation or Aguahara as part of their offering.
You might also find some meditation retreats are spiritual retreats in Mexico, combining meditation with shamanic ceremonies and Temazcal (Mexican sweat lodges).
Some retreats also offer deeper practices, such as hypnotherapy and counseling, for those who are in need of some deeper healing.
Whatever yoga and meditation practices you indulge in on retreat, you'll find they're catered to all skill levels. Most retreats tailor their classes and approach to their guests' level, so you whether you're an expert, beginner, or somewhere in the middle, you'll find a practice for you.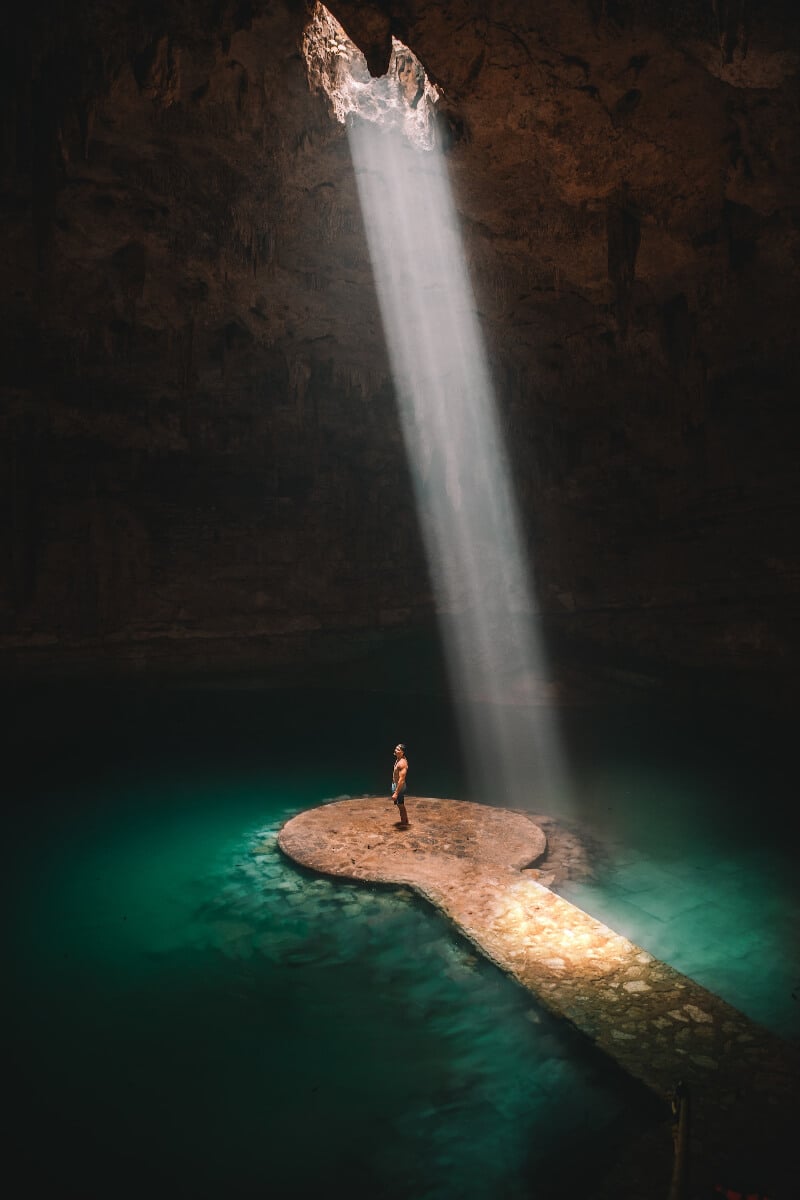 Price
The price of meditation retreats in Mexico range a lot in price. Some can be very cheap and some can be very expensive.
The primary driver of the price is luxury. The cheaper retreats tend to have basic accommodations that probably won't have all the amenities that you'd enjoy back home. The more expensive retreats are more like resorts, with beautiful rooms, swimming pools and spas, and additional tours and activities on offer.
Typically, the longer the retreat the more expensive it is. You also need to consider how much the retreat plans for you – if you have a retreat that packs in tons of activities in your day, then it will cost more. But hey, it saves you organizing your own tours. So maybe it's worth spending a little more?
Perks
You'll find most retreats offer daily meditation practices, sometimes more than once a day. But you should also consider what other perks the retreat offers. If your retreat only offers one practice a day for an hour, well, what are you going to do with the rest of the day?
Some retreats offer activities as part of the package, from hiking trips to surfing lessons, or group walks in nature. You might also find retreats that have individual sessions, where you can receive personalized and tailored practices designed for you.
Some retreats also take their practices outside, such as in the rainforest or on the beach. These small little extras can have a big impact on your experience.
Duration
Whether you're a busy professional who only has a couple of days or someone with time to spend diving deep into their practice, there's a retreat for you in Mexico. The duration of meditation retreats varies from short but intensive 3 days to an immersive 49-day retreat.
The length of time does not necessarily mean you will learn more the longer you stay – a weekend retreat can be just as impactful, but you do get more practice the longer you stay.
Typically, most retreats tend to be about a week to 10 days, which is a healthy middle ground. This is enough time to truly relax, heal, and start working to enhance your health rather than just healing any damage.
The Top 10 Meditation Retreats in Mexico
Now that you know what to look for in a mediation retreat, it's time to take a look at 10 of the best. These have been selected for the packages they offer, the standard of accommodation, value for money and the perks.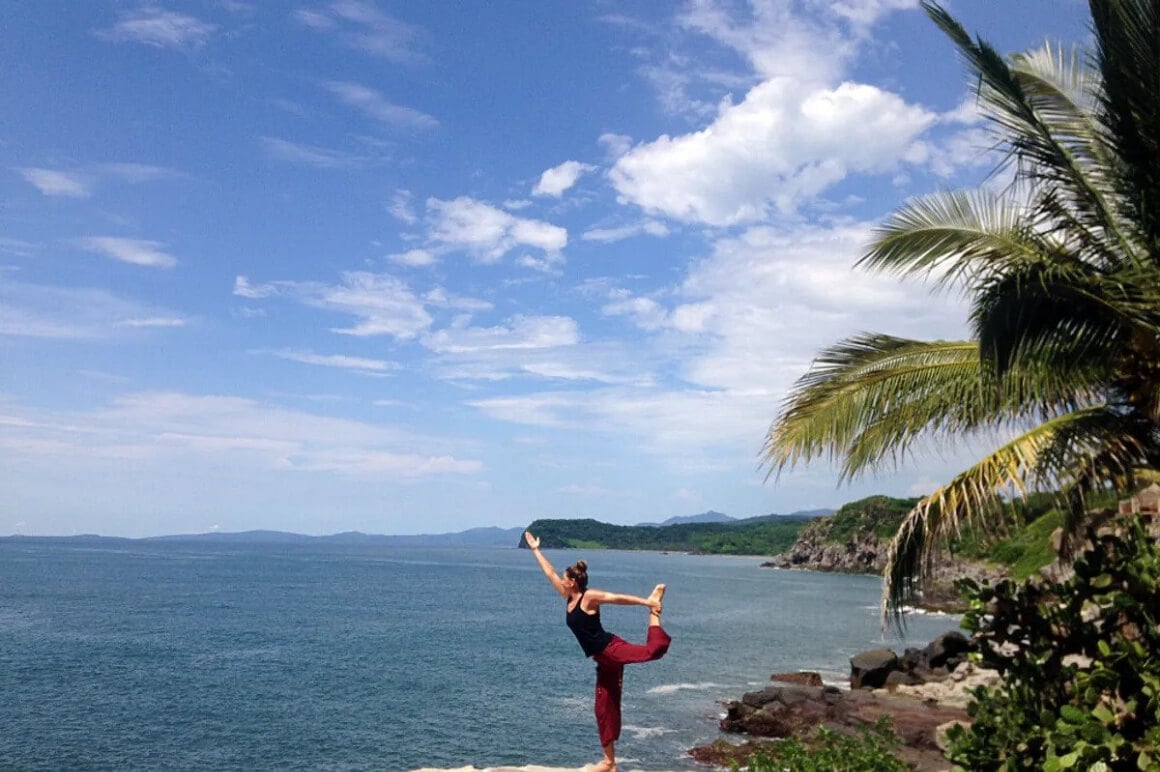 $$
Compostela, Nayarit, Mexico
This meditation and yoga retreat in Mexico offers more guidance and support than most to help you heal, recover, and find your strength and power.
During your stay, you'll engage in hypnotherapy sessions and group discussions that will help illuminate the darker regions of your heart and give you the support and compassion you need and deserve to live your truest life.
All of this will take place in a beautiful natural area surrounded by the sea while you also work on your mind and body with yoga, meditation, and breathwork. You'll also enjoy delicious vegetarian meals and guidance on nutrition and herbal supplements for a truly rounded experience and learning.
You'll also stay in cute little beach houses, some with views of the ocean, the perfect base for those needing the calmness of the waves to send them to sleep.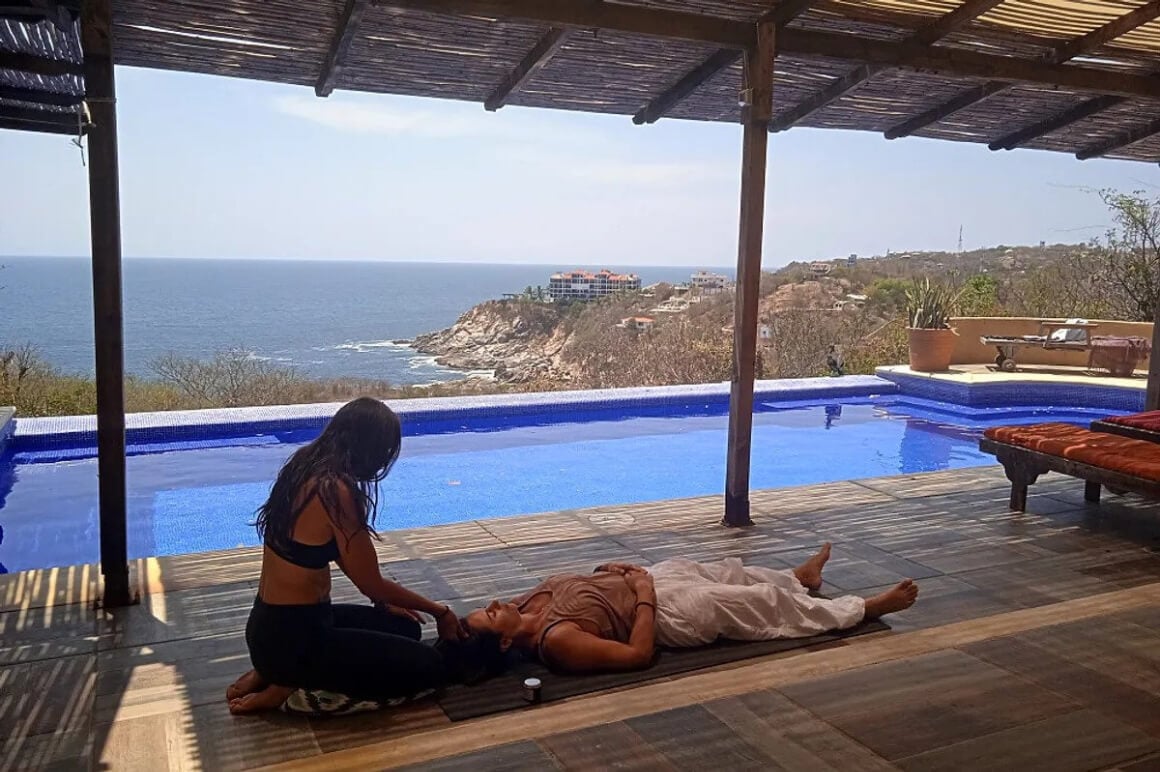 Foster sisterhood and nurture the power of the feminine energy within you at this retreat, which promises to help you nurture the sacred in every woman. Within the retreat, you can feel free and supported to discover and display your most authentic self through activities for your mind, body, and soul.
You'll go inwards with guided meditation and mindfulness sessions, and work on the outer with a variety of yoga styles. You'll express yourself with art therapy and explore the external world with outings and tours.
You'll also have the chance to experience Aguahara, a healing and relaxing practice performed in the water.
Month to month payments, no lock-in contracts, and no itineraries required: that's the exact kind of insurance digital nomads and long-term traveller types need. Cover yo' pretty little self while you live the DREAM!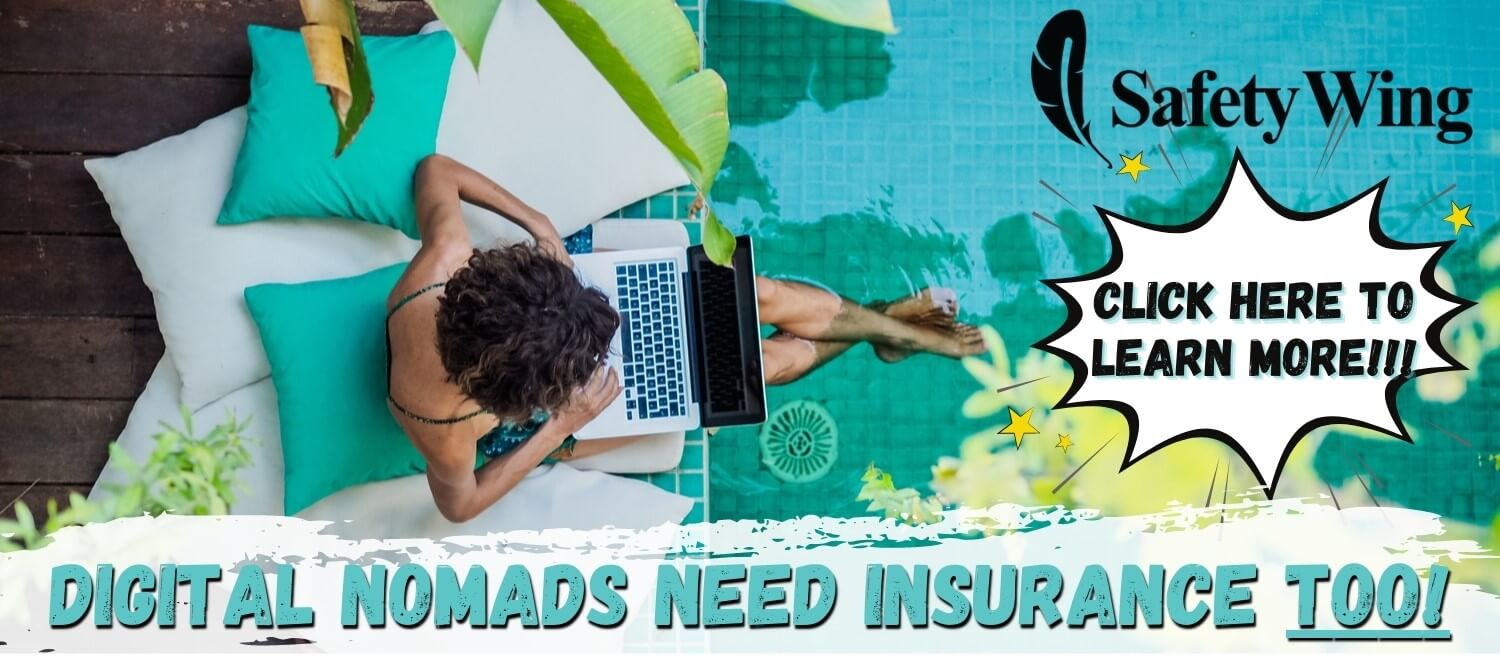 SafetyWing is cheap, easy, and admin-free: just sign up lickety-split so you can get back to work! Click the button below to learn more about SafetyWing's setup or read our insider review for the full tasty scoop.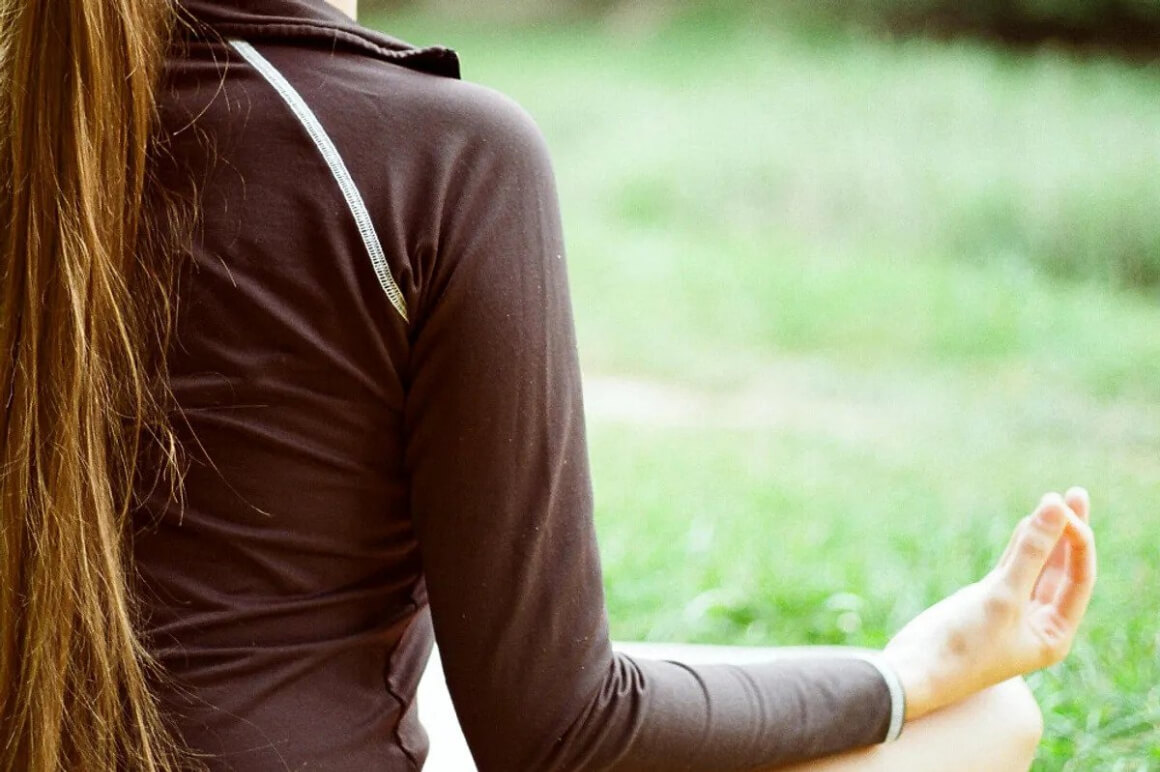 $
San Mateo Río Hondo, Mexico
Are you longing to escape completely from your life, from the digital world, and even from the demands of other people as much as possible? That's exactly what you can do on this retreat.
It's located in an isolated, forested area where you'll be able to explore your own heart and soul in almost complete solitude and silence.
The accommodation at the retreat is basic but comfortable, and there's no internet service so you'll have no distractions from your inner work.
This is the type of retreat that could work for seasoned meditators as well as those who need that sense of aloneness to feel connected with themselves, so think carefully about your needs before choosing this retreat.
$$$
Tulum, Quintana Roo, Mexico
Vipassana is one of the oldest meditation techniques in the world and was born in India. It's a technique that teaches you to see things as they really are and you can learn this technique, or go deeper into it, during this meditation retreat in Mexico.
With a customized approach to every guest, this retreat offers individualized packages and one on one sessions if that's what you need and want.
During your time, you can soothe your soul with reiki or sound healing, do daily yoga, have energetic massages, or just relax by the ocean and let the sounds of the waves energize you and take you deeper into your own soul.
And while you're there, you'll learn to see and accept the world and your own heart for what they truly are.
$$$
Tulum, Quintana Roo, Mexico
Your body has a remarkable ability to heal itself if you just give it the time, space, and tools to do so. At this yoga and meditation retreat, they work with you to harness your body's own healing capacities, supporting vitality, health, and relaxation.
You'll be able to benefit from a range of alternative treatment options, from various massage therapies to meditation, yoga, and Reiki.
Your time at the retreat will be entirely under your control, with the practitioners working with you to develop a program that suits your needs and preferences and giving you lots of one on one time to determine what you want and the best ways to get it.
Forget boring accommodation… book yourself an EPIC STAY!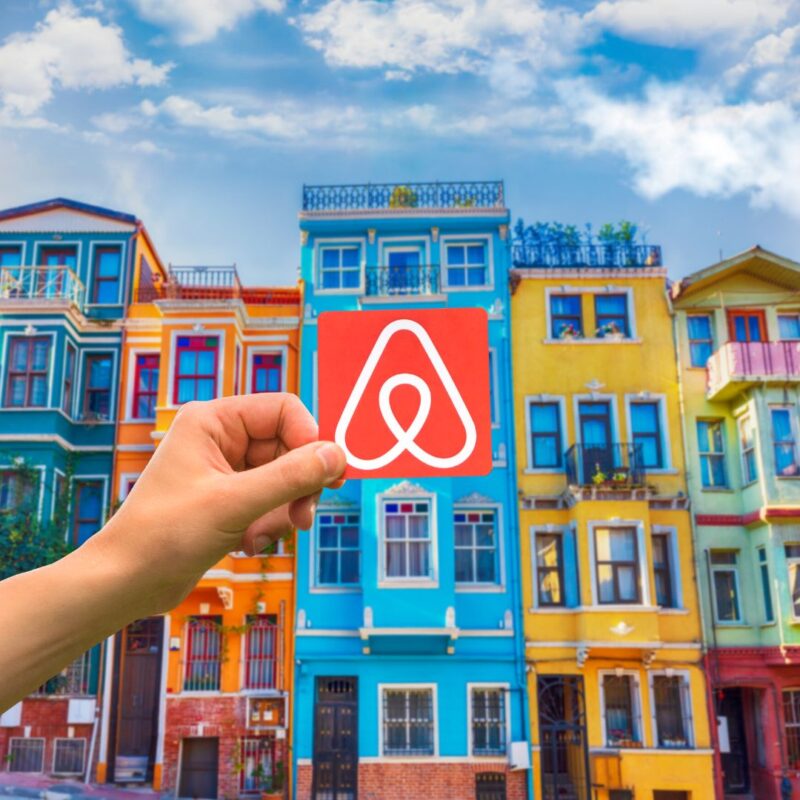 Why stay in a naff hotel when you can stay in a cosy, stylish local house instead? And for half the money too!
Stay somewhere EPIC and save your hard-earned dollars — from houses to barns to castles and caves, there is an Airbnb for every occasion!
Book an EPIC Stay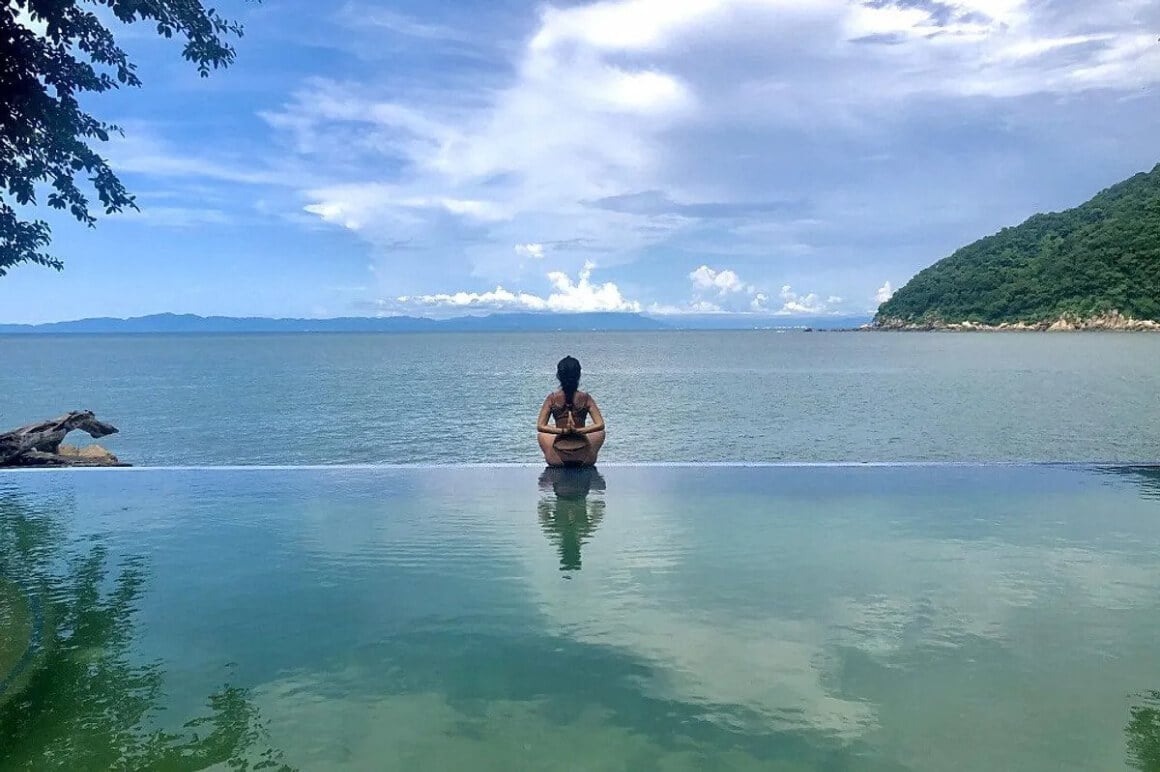 $$
Yelapa, Jalisco, Mexico
There's nothing like the magic of the ocean to remind us of the infinite nature of the universe and the smallness of our own lives. Being near the ocean while you're on retreat will also give you the chance to relax to the sounds of the waves and maybe do some water activities as well.
During this retreat, you'll be exposed to a variety of practices from evening meditation to breathwork, watsu, and energy work sessions.
You'll also focus on different modalities of yoga to find the movements that speak to your soul and your body. And you'll also get the chance to participate in an authentic Mexican sweat lodge ceremony led by a local shaman.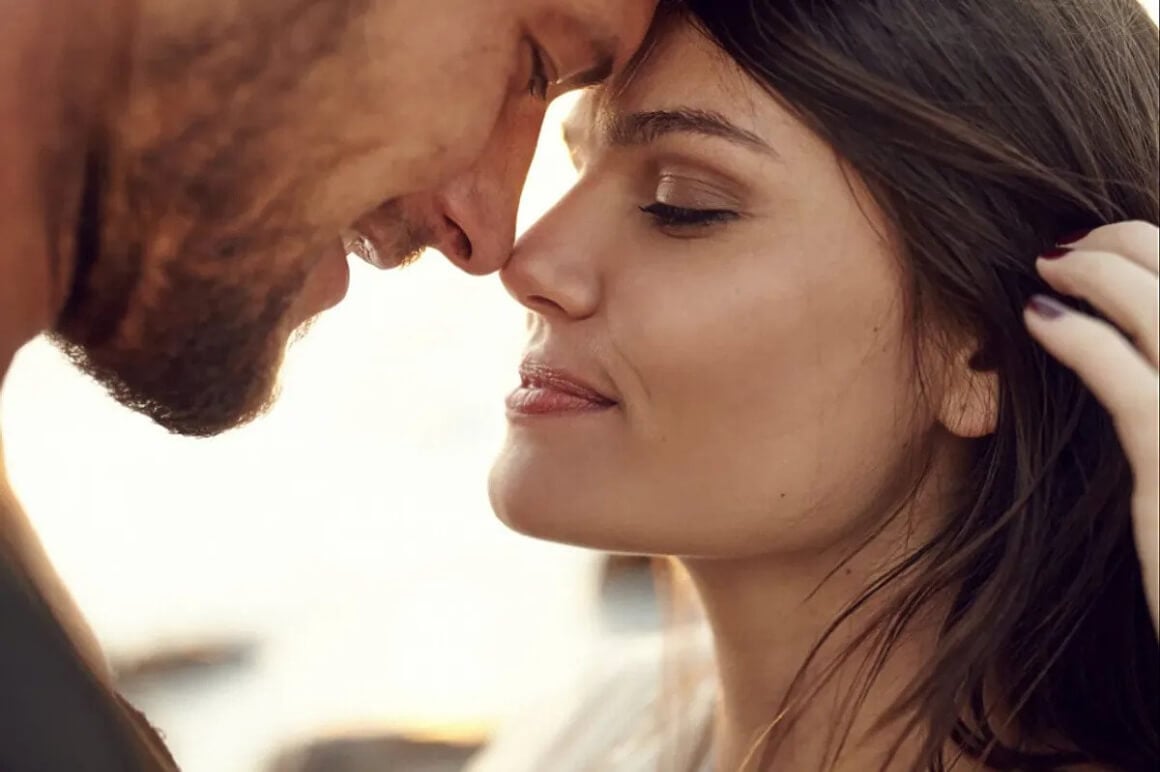 $$$
Tulum, Quintana Roo, Mexico
Want to develop a deeper, more intimate connection with your partner? This retreat focuses on building the connection between you to foster more love and intimacy. It's designed for couples who need individual as well as shared healing and rejuvenation and uses a wide range of complimentary therapies to achieve these ends.
During the meditation retreat, you'll learn the ancient arts of Tantra to connect and honor your partner. You'll also be able to learn from and enjoy a truly huge range of practices from reiki to daily meditation and yoga, Biomagnetism therapy, and Ayurvedic reflexology.
And that's just the start of the practice on offer!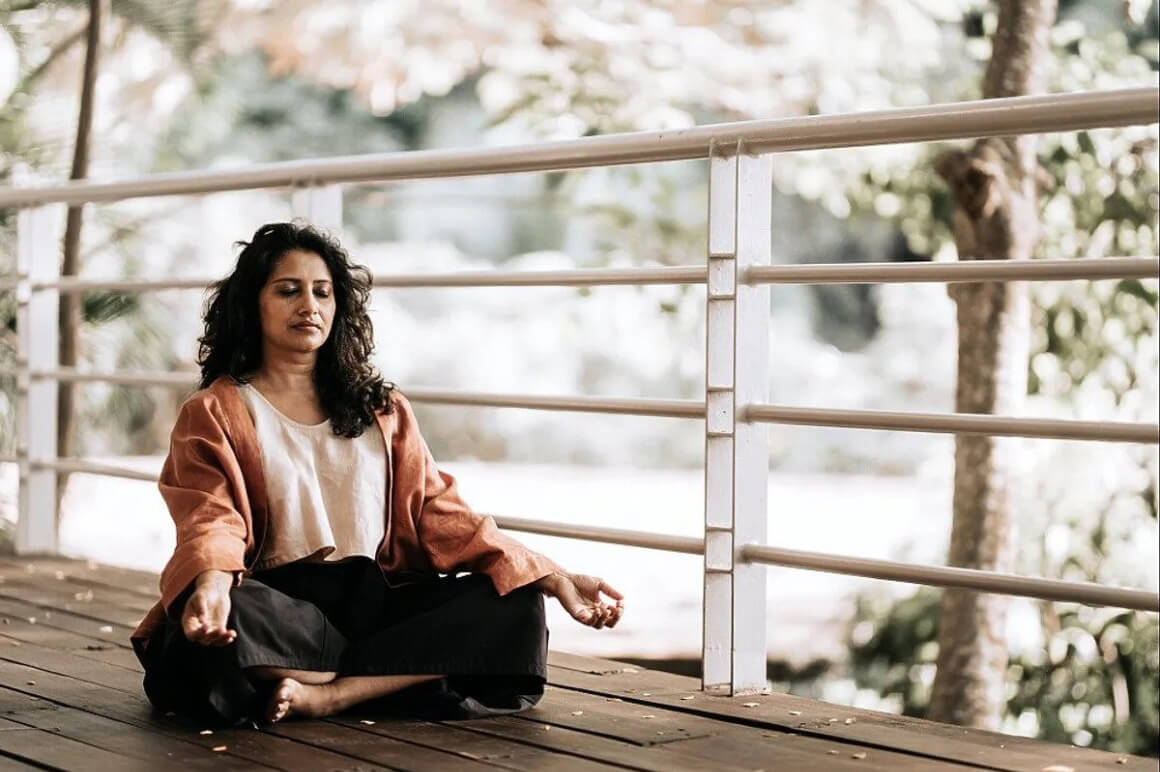 $$
Puerto Vallarta, Mexico
The theme of this retreat is transformation. Located in beautiful Puerto Vallarta, you'll have the chance to stay in a treehouse with ocean and jungle views and to spend as much or as little time as you want on your own while you work through your blocks and your development.
With twice-daily yoga for all levels, holistic wellness workshops, massage, and meditation classes, this retreat is active enough even for travelers on their own. It also gives you the chance to go on hikes into the surrounding forest or snorkel excursions so you can soak up as much of the natural surroundings as possible.
Is This the Best Daypack EVER???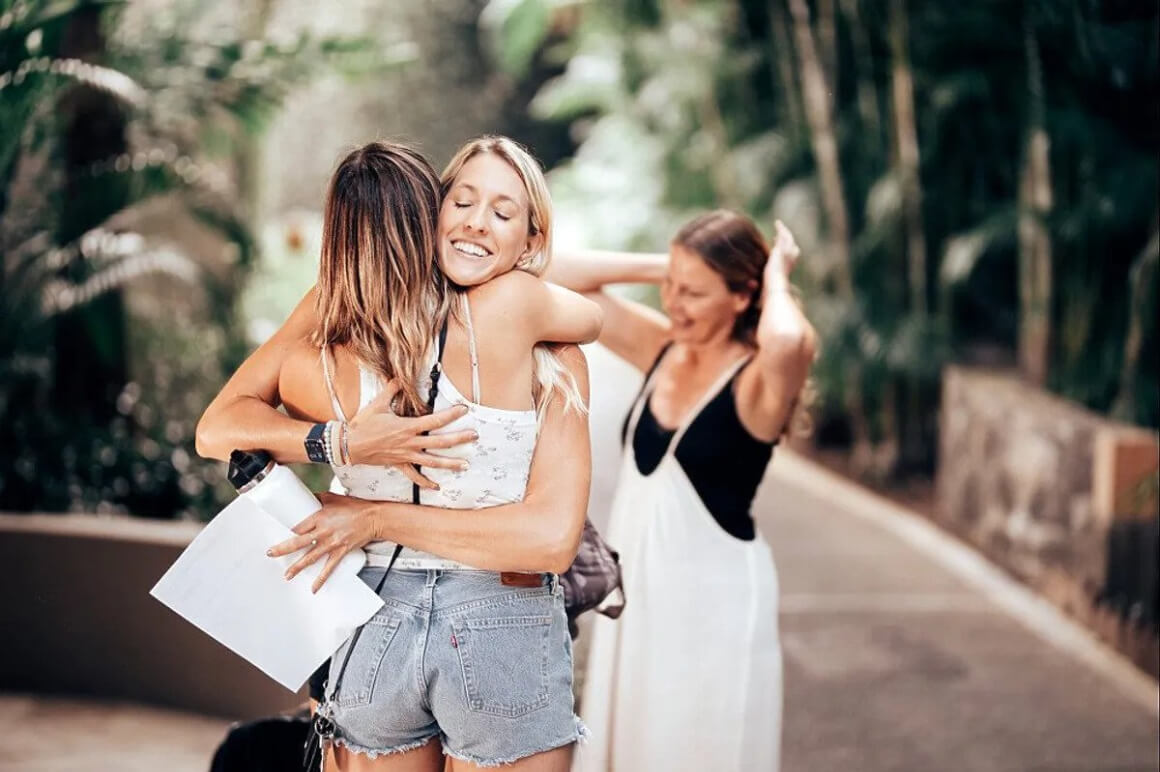 $$
Puerto Vallarta, Mexico
Sometimes you need more time. More time to rest, heal, shed bad habits and learn about yourself. Sometimes, a few days isn't enough and you need to go on a retreat for a longer period to overcome trauma, undo dis-ease, and learn a new way forward.
This meditation retreat in Mexico will help guide you through that process to reconnect, be present, and start coming to peace with whatever has happened in your life.
The practices are rooted in Gestalt therapy and overseen by psychotherapists to help you regain your mental clarity and strength during your stay. This won't be an easy retreat, with the therapies supported by intensive yoga and meditation practices, but if you need more healing and support, then it's the best option.
$$$
Compostela, Nayarit, Mexico
The real luxury of this retreat is all the time, attention, and support you'll get during your learning and healing! It's the ideal place to go if you need a private break, would like to reconnect with yourself, or just need guidance on where to go next in your life and journey.
During your stay, you'll have everything in place to make real progress, from massages to beauty treatments, hypnotherapy sessions, life coaching, and classes on the most effective mind-body techniques.
This is the type of retreat where they've spared no expense to give you everything you need to achieve wellness, so make sure you enjoy and make the most of it!
Don't forget insurance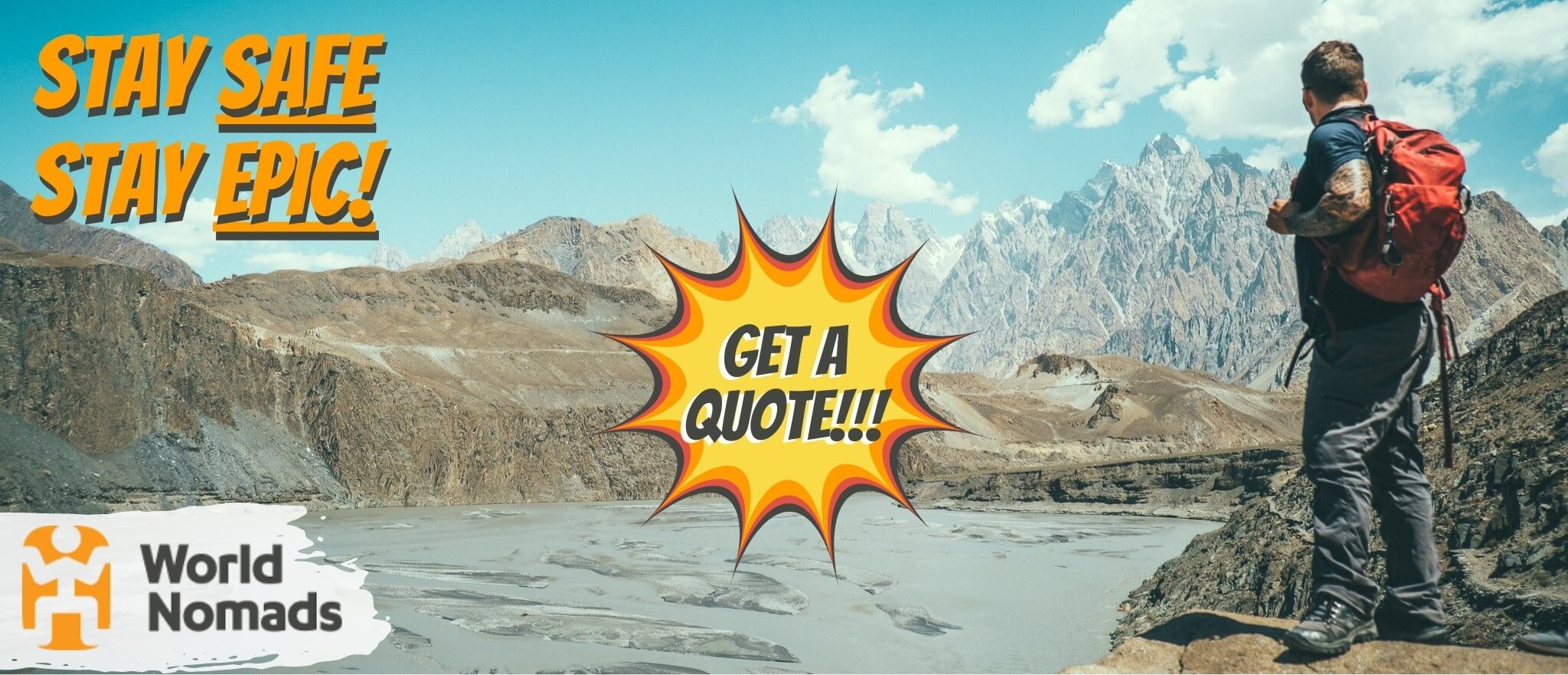 World Nomads' mission is to support and encourage travellers to explore their boundaries. They offer simple & flexible travel insurance, and safety advice to help you travel confidently.
They've been doing it since 2002 – protecting, connecting, and inspiring independent travellers just like you.
Get a quote below or read our in-depth review!
World Nomads provides travel insurance for travelers in over 100 countries. As an affiliate, we receive a fee when you get a quote from World Nomads using this link. We do not represent World Nomads. This is information only and not a recommendation to buy travel insurance.
Final Thoughts on Meditation Retreats in Mexico
Going on a meditation retreat in Mexico is undeniably the best way to reconnect with yourself and find a way to add meditation to your day-to-day life.
It's easy to get caught up in the rat race and lose time for yourself, so a retreat is the best way to take a temporary step out of this life and into something transformational.
If you're not sure what retreat is right for you, I recommend you look back at my overall favorite retreat. This is a week-long retreat on the stunning Mexico beaches and is designed for all skill levels. If it's your first retreat, this will be a great starting point.
Are you considering a meditation retreat in Mexico? Let us know in the comments.
---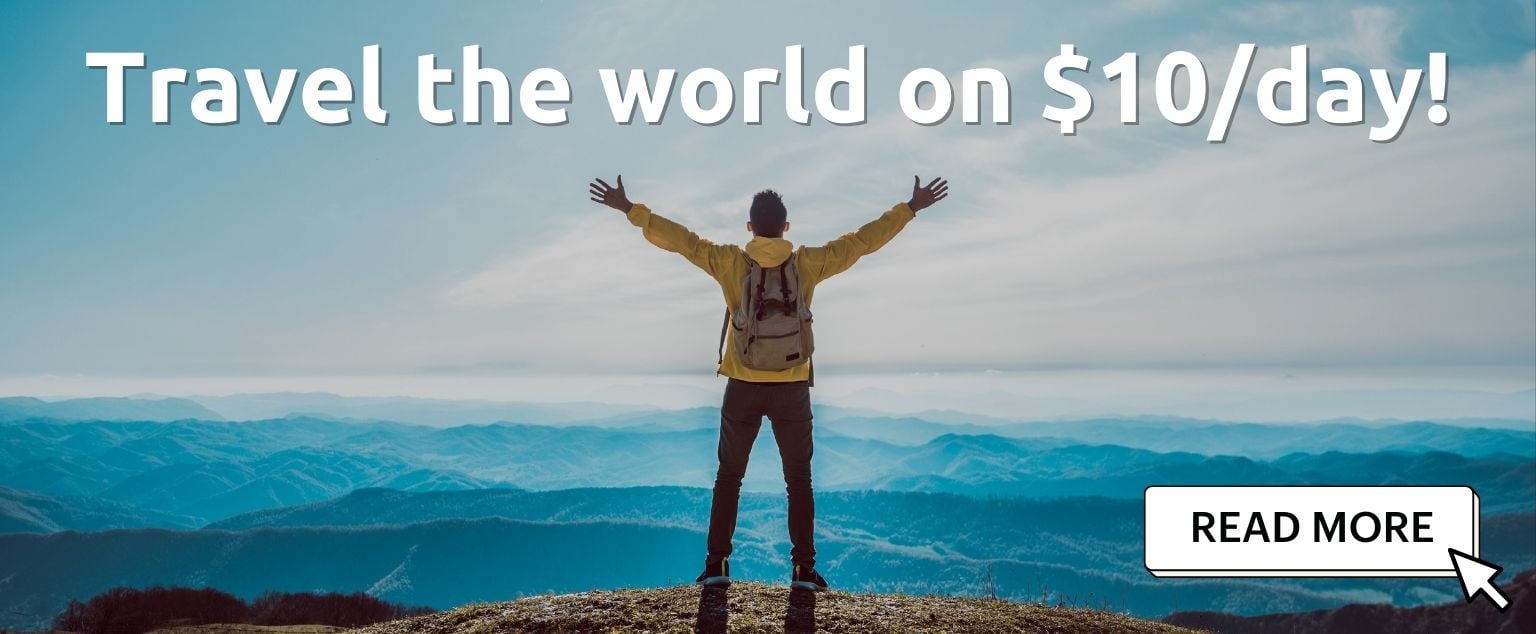 And for transparency's sake, please know that some of the links in our content are affiliate links. That means that if you book your accommodation, buy your gear, or sort your insurance through our link, we earn a small commission (at no extra cost to you). That said, we only link to the gear we trust and never recommend services we don't believe are up to scratch. Again, thank you!