Mexico is a hotspot for travelers looking for a relaxing beach vacation. It's also a place for those seeking healing, personal insight, and wisdom.
At a spiritual retreat in Mexico, you can discover the secrets of inner peace or just connect to your own spirit whilst taking in the serene natural beauty that Mexico has to offer.
Mexico's spiritual retreats are located in some of the most beautiful parts of the country, including the Mexican Riviera and the fascinating Yelapa region.
Mexican retreats are designed to help you improve your physical and mental wellbeing, either with exercises or meditation practices, or other ways to help you on your journey to better physical, mental, and emotional health.
So, if you're ready to explore the spiritual healing of Mexico, then this guide to the best spiritual retreats in Mexico will be your ultimate resource.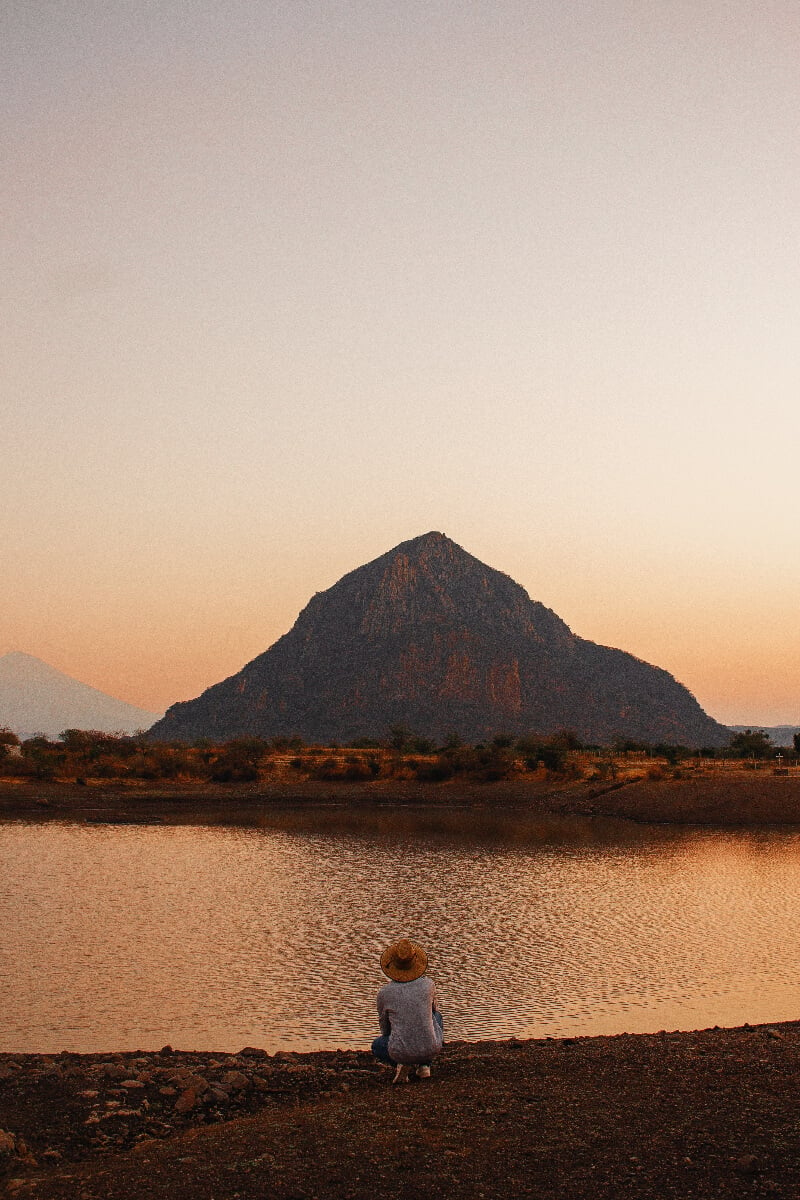 Why Should you Consider a Spiritual Retreat in Mexico
Life can be very busy, with numerous things that pull you away from the things you love and demand your attention. Finding the time in the midst of all this chaos to focus on your physical health let alone nourish your spirit can be almost impossible in your home environment.
If you don't have the time between work, relationships, friendships, and chores to focus on your own physical and mental health, then it might be time to make some changes. They are also awesome places if you're looking for a sleep-focused vacation too.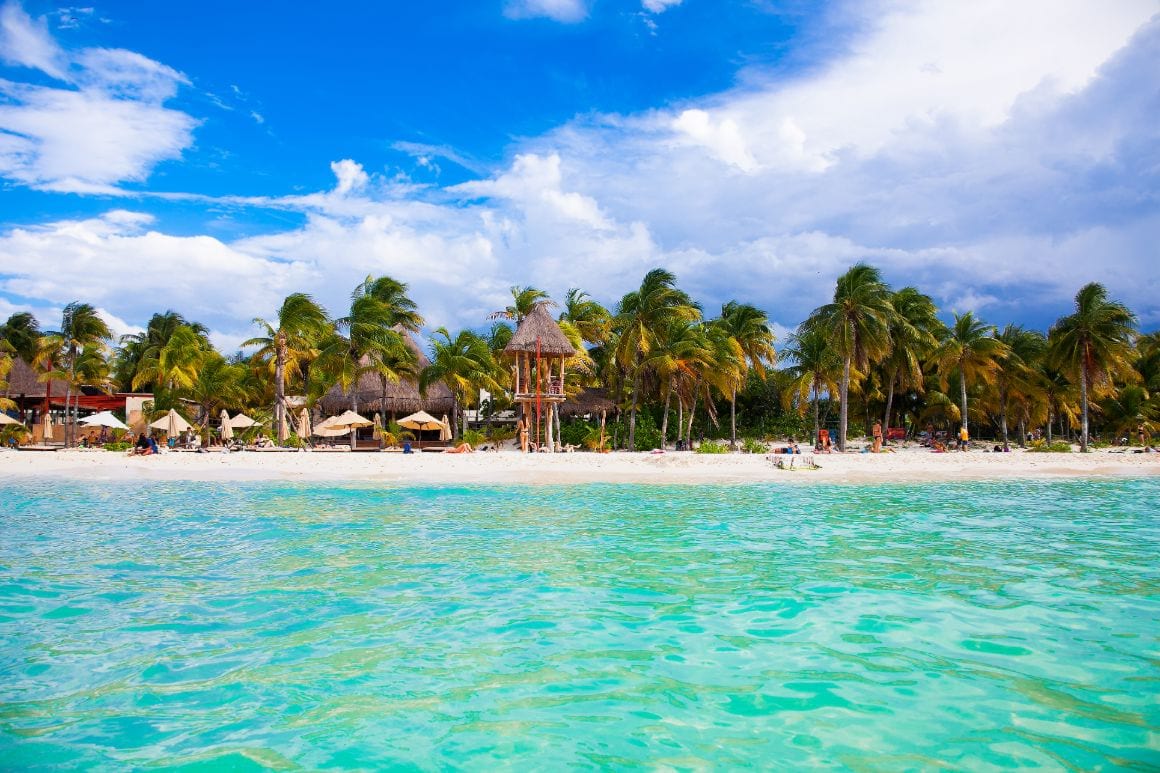 A spiritual retreat in Mexico will give you the chance to take time for yourself and focus on healing your mind, body, and soul. While you're sequestered in the beautiful natural surroundings of Mexico, you will find a new environment that's far removed from your old life, the perfect setting to shift your focus to yourself.
Meanwhile, you'll have access to delicious, nourishing food that's often vegan or vegetarian friendly, as well as learn ancient practices that promote wellness. You'll also get to connect with people who are on the same spiritual journey that you're on, who can support you and uplift you while you're on your journey.
Another bonus of doing a retreat in Mexico is Mexico itself. You can visit Mexico simply for the retreat, but it makes sense to explore the rest of Mexico while you're visiting. In your free time from your retreat, make sure to spend some time exploring all the best attractions in the country.
What Can You Expect From a Spiritual Retreat in Mexico?
When you go on a spiritual retreat in Mexico, anything can happen. Retreats in Mexico vary widely, from those that focus on yoga to silent retreats where you learn to listen to your inner voice.
Most spiritual retreats come with other activities such as surfing, meditation or yoga. Yoga is of course one of the more popular retreat activities. You'll find a range of different types of spiritual and yoga retreats that cater to different levels and at different locations around the country.
You can also find retreats that offer activities designed to help you find your spiritual self, such as meditation to chakra balancing exercising and even dancing activities. Some retreats cater only to women as well, with exercises and activities that are specially designed to tap into your feminine power and live a more connected, authentic life.
When you're finding your chosen sanctuary, you'll find a number of retreats offer outdoor activities like hiking and surfing to give you a break from working on your spiritual journey.
Whichever style of retreat in Mexico you go for, what you can always expect is that the location will be mind-blowing. Mexico is known for its impressive nature and many retreats take advantage of this.

Unlock Our GREATEST Travel Secrets!
Sign up for our newsletter and get the best travel tips delivered right to your inbox.
How to Choose the Right Spiritual Retreat in Mexico
As with most things, choosing the right retreat depends on you and on what you want and need. A spiritual retreat is a chance for you to focus on yourself, on your own spiritual, emotional, mental, and emotional needs, so it's vital that you choose a retreat based on these factors.
So, spend some time making this decision. Look at your everyday life. What's missing from it and what do you want to achieve? What will help you meet the goals you've set for yourself? What do you think that you need in your life that a retreat could give you?
As usual, you are the expert on your life, so you're the only one who can make this kind of decision.
As well as this, there are some other important factors to consider. Let's take a look at them…
Location
Choosing your location is going to be the biggest decision when picking a spiritual retreat. Most retreats are in rural areas, either in the jungles or by the best beaches in Mexico. This means they are not so easy to get to, so you'll need to plan your transportation to the retreat. Some retreats help with this and offer shuttle services.
Being close to nature is one of the best ways to get back to your most natural self. If you're not sure which location you should be looking in, then you'll find more than one spiritual sanctuary in Puerto Vallarta, a resort town on the Pacific coast known for beaches, a historic center, and water sports.
However, some other popular locations for retreats are Yelapa for a quieter beach scene, Tulum for beaches and Mayan ruins, and the cultural treasure trove of Oaxaca.
Practices
Where you stay in Mexico is half the decision, but the practice you choose is the other half. Retreats in Mexico offer a variety of practices, from meditation, chanting, yoga and more. Yoga is a popular option of course, and you'll find a range of different types of yoga in Mexico including Hatha, Tantra, Vinyasa, and Yin Yoga at all levels.
Many of the retreats also offer massage or bodywork sessions, using touch and manipulation of the body to relax your outer shell and help you access the inner you. These sessions can be very helpful as well as relaxing and good for both tensions and for clearing out spiritual blockages.
Meditation and breathwork sessions are another popular option at Mexican spiritual retreats and come from a variety of disciplines. Even if you're a novice at meditation or have only tried a little bit, you'll be able to find a retreat that will support you to expand your practice and start to find real value in the exercise.
If possible, we would recommend immersing yourself in some of the local wellness practices while you're staying in Mexico. Some, if not most, of the spiritual sanctuaries offer local practices like Temazcal (Mexican sweat lodges) and shamanic ceremonies that will show you new ways to connect to the spirit and to yourself.
While you're in Mexico, make sure you try these local customs, as they may show you a new way to look at and think about the world as well as help preserve a vital part of the local culture.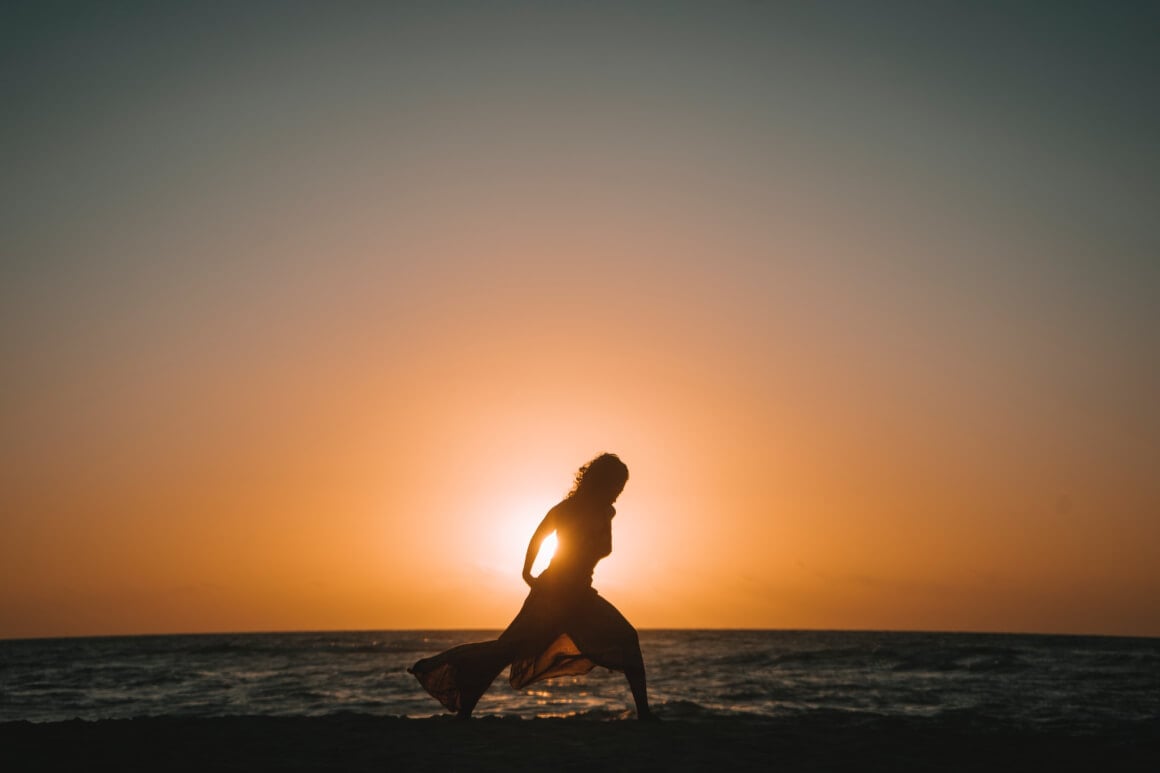 Price
The prices of retreats in Mexico aren't as cheap as in other locations, so you'll probably have to spend a little more for your stay. However, if you're looking for a short stay for a bargain price, you will be able to find some good options, just book early if you want to avoid missing out.
That being said, when you book a spiritual retreat in Mexico you are not only paying for the practices but your accommodation, food, teacher's salary, and sometimes even activities. When you break the price down, it's a pretty good deal.
Mexico also has some luxury retreat options but the prices on these can be fairly steep. If you have the extra cash, then you can enjoy a stay in truly stunning, resort-like surroundings and tap into inner peace in complete luxury and comfort.
Perks
There are three main perks you have to consider when it comes to retreats. The first is the location. Mexico is a truly beautiful country, so why not use your retreat as a chance to see more of that beauty for yourself and to connect to that new slice of nature?
Another perk is the food. Retreats offer a wide variety of healthy choices when it comes to food. The more expensive retreats will also accommodate a range of different diets such as gluten-free, so if you have intolerance or allergies, look for an option that will provide what you need.
And the third and final perk is accommodation. If you're used to roughing it or want to save some money, then you can choose one of the cheaper retreat options. This means you'll get a perfectly comfortable bed for your stay and maybe your own space.
However, if you have a little extra money, why not splash out on one of the more luxurious retreats that come with quaint Mexican beach houses and enjoy a bit of pampering?
Duration
Mexico has retreats suitable for all schedules. If you're incredibly busy and don't have the time for a long break, then consider checking out a three-day option. This can also be a good choice if you're traveling quickly and can't fit in a longer stay.
But if you have longer, you can spend that time getting into deeper touch with your own spiritual self. There are retreats in Mexico that run as long as 49 days, which will really give you that chance.
These spiritual sanctuaries can be fairly hardcore, so don't expect a truly slothful or relaxing time. Instead, expect to immerse yourself in your new spiritual practices and to come out on the other side with a deeper understanding of yourself and your world.
Generally, though, spiritual retreats tend to last a week to 10 days.
The Top 10 Spiritual Retreats in Mexico
Now you have a good idea of what to expect, it's time to take a look at some options. There are lots of great spiritual retreats in Mexico, but if you need help starting your search, take a look at these.
You truly do get the best of all worlds when you stay at this spiritual retreat. It's located in a small area away from the crowds and yet the natural surroundings are simply spectacular.
During your stay, you'll get the chance to meditate by a Pueblo waterfall and to take a trip out to the Marietas Islands, allowing you to connect with one of the most beautiful natural areas in the world.
You'll also get the chance to tap into your own spiritual self through a range of practices including yoga, meditation, breathwork, bodywork, and shamanic rites. Add to that the delicious food and the private room to contemplate your own journey, and you truly have paradise.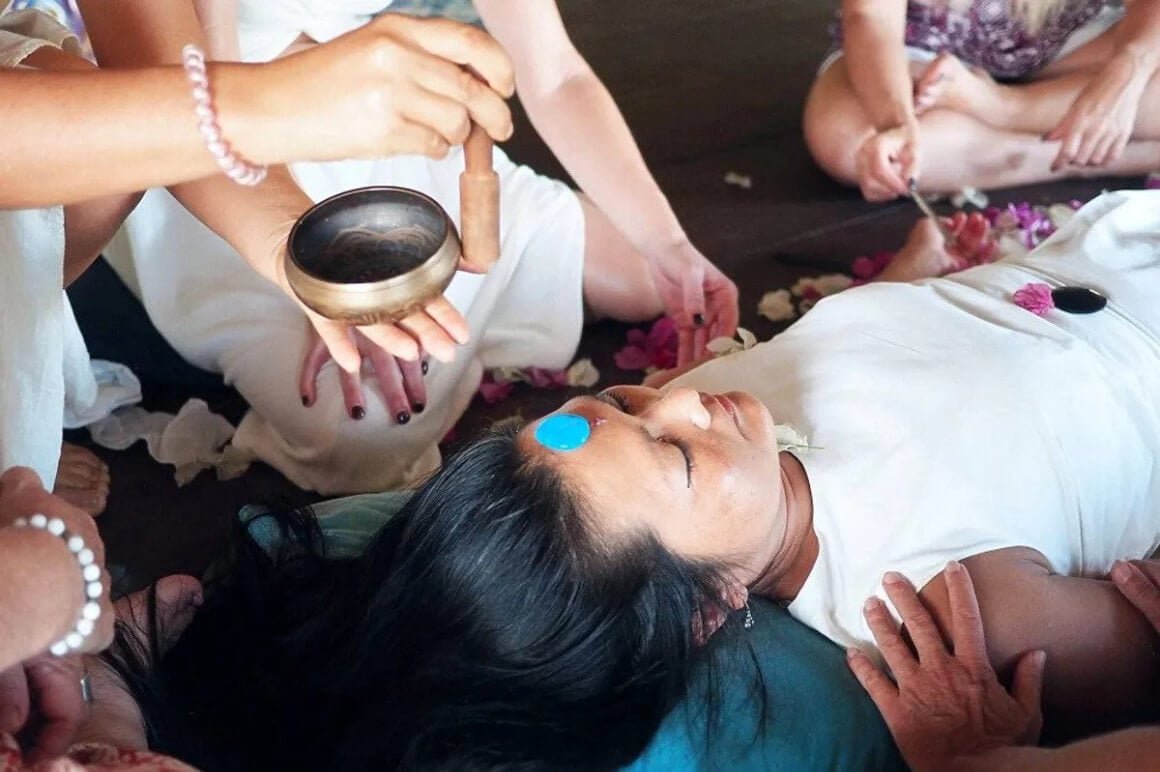 Sometimes, you just need to be around women to truly relax and focus on yourself, without outside distractions.
If you've never done this, you'll revel in the sense of connection and sisterhood that can come from being in a group of like-minded women who are all seeking the same connection to self, each other, and the world.
This is a spiritual sanctuary for women who want to nurture the Goddess within, tapping into the sacred feminine force that is inside of every woman.
Through yoga, connection with other women, self-reflection, and practices that are unique to each group at this retreat, you'll learn just how wonderful it can feel to be a woman!
Month to month payments, no lock-in contracts, and no itineraries required: that's the exact kind of insurance digital nomads and long-term traveller types need. Cover yo' pretty little self while you live the DREAM!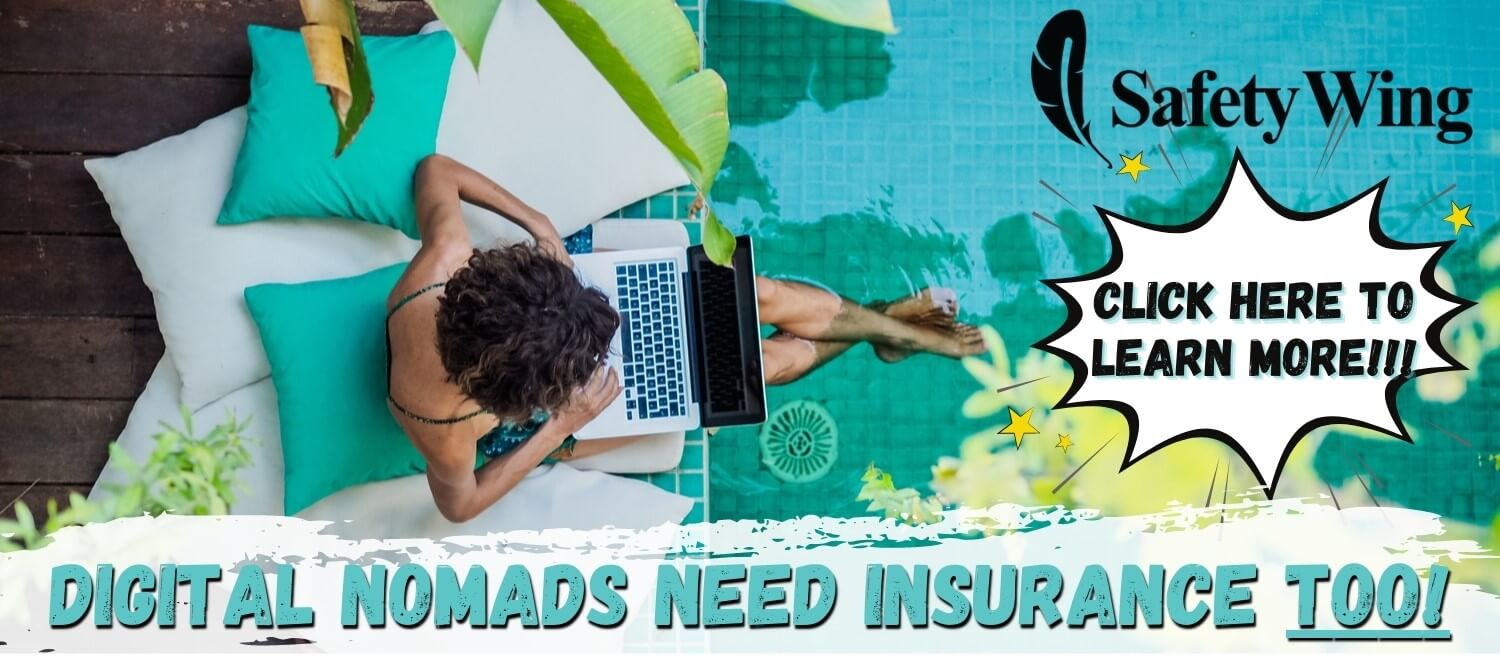 SafetyWing is cheap, easy, and admin-free: just sign up lickety-split so you can get back to work! Click the button below to learn more about SafetyWing's setup or read our insider review for the full tasty scoop.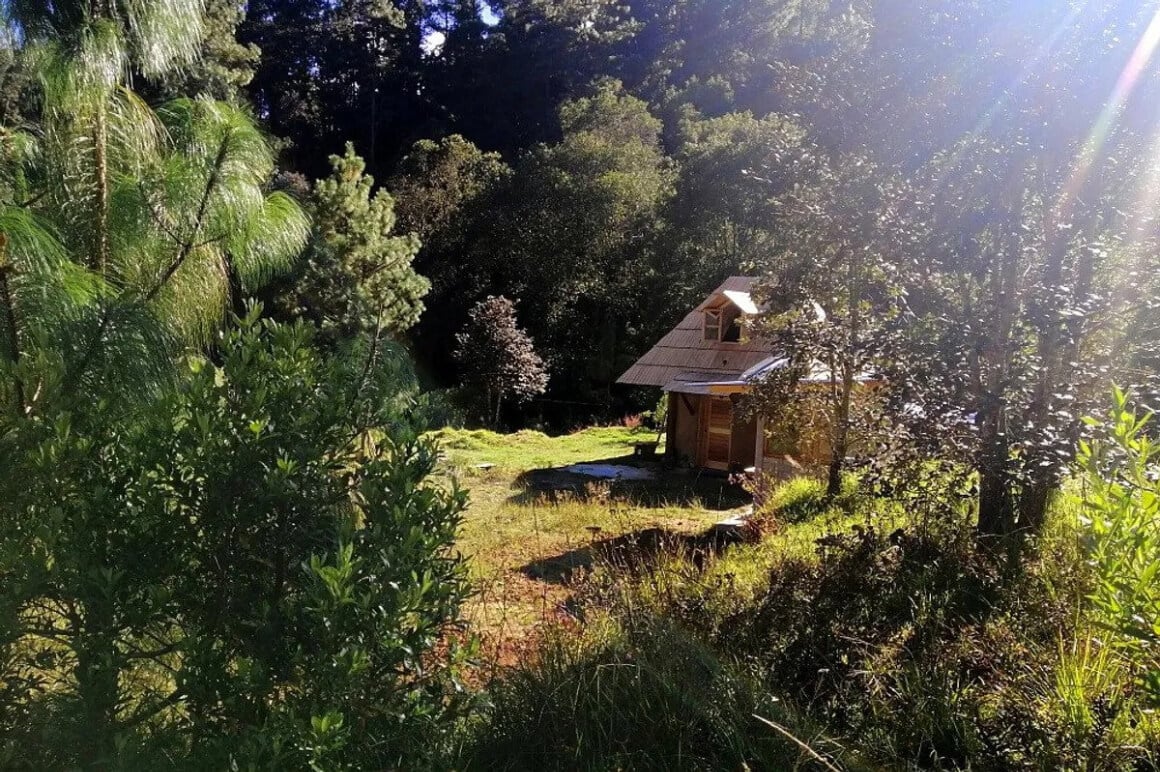 Just because you don't have as much time, doesn't mean you can't enjoy a healing holiday in Mexico. Located close to the busy, bustling cultural treasure trove that is Oaxaca, this spiritual retreat offers you the chance to be alone in nature and to immerse yourself in that natural world for healing and transformation.
Whether you visit retreats often or it's your first time, you'll have the chance to rest in your own wisdom at this retreat with yoga and meditation sessions designed specifically for your needs and wants.
You'll also get the chance to completely unplug from the modern world for a while as there's no internet, electricity, or phone access at the retreat. Talk about getting back to nature!
$
Location: San Miguel de Allende
This is quite an unusual spiritual retreat, located in the atmospheric mountains of San Miguel de Allende. You can tailor your stay at this retreat to your needs and will receive five sessions with the owner to discuss the issues that you're confronting and the practices that you want to enjoy during your stay.
You'll have a range of healing practices to choose from when you choose this option, from sound baths to yoga, shamanic healing techniques, and steam bath treatments.
This really is your chance to learn from practices that are probably completely different from your own, so go with an open mind and learn a new way to find balance and energy.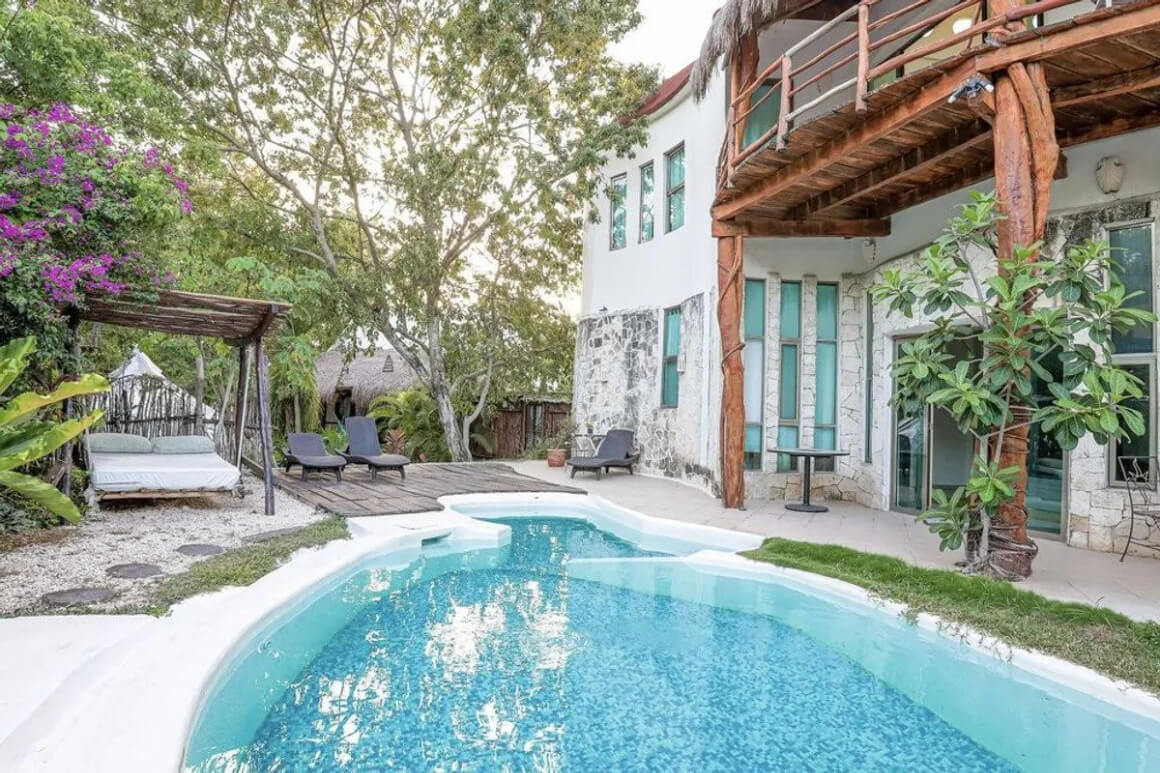 There is nothing more natural than staying in a Shala in the middle of a permaculture farm, where you can eat healthy and organic foods and step out into vegetable beds every morning.
It's this kind of close connection to the land that will help bring you back to the natural world and your natural self. And during your stay at this relaxing spiritual and yoga retreat in Mexico, you'll get to choose between staying in one of the suites or in a glamping tent, it all depends on how close you want to get to the earth!
Tulum is also known for its yoga, so while you're staying in this down-to-earth place, you'll also work your body and soothe your soul with Hatha, Ashtanga, and even Restorative Yoga. The rest of the time, you get to choose your own activities, as this option is halfway between a retreat and a relaxing holiday package.
Forget boring accommodation… book yourself an EPIC STAY!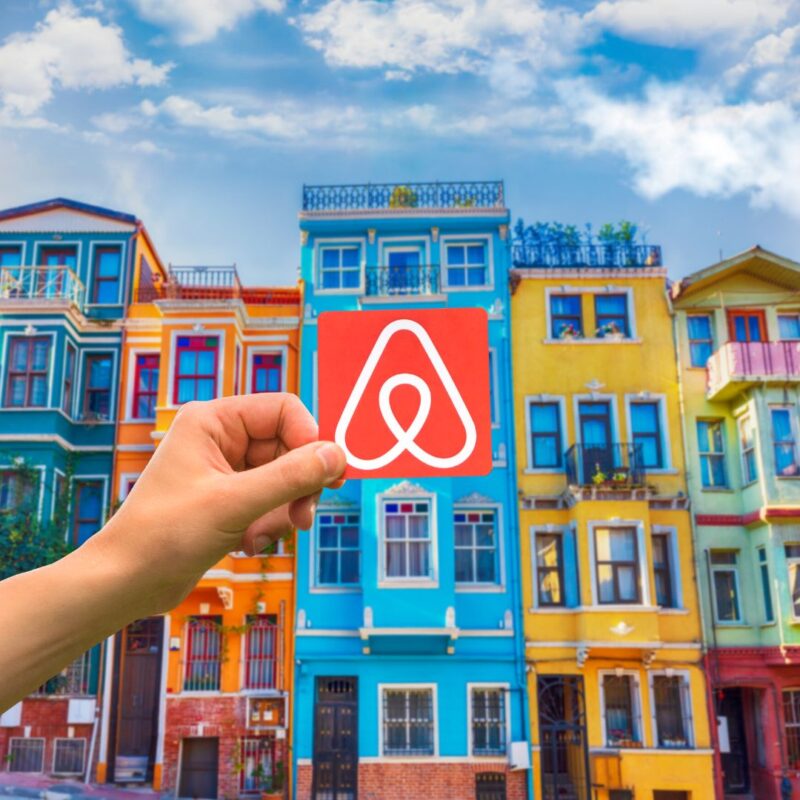 Why stay in a naff hotel when you can stay in a cosy, stylish local house instead? And for half the money too!
Stay somewhere EPIC and save your hard-earned dollars — from houses to barns to castles and caves, there is an Airbnb for every occasion!
Book an EPIC Stay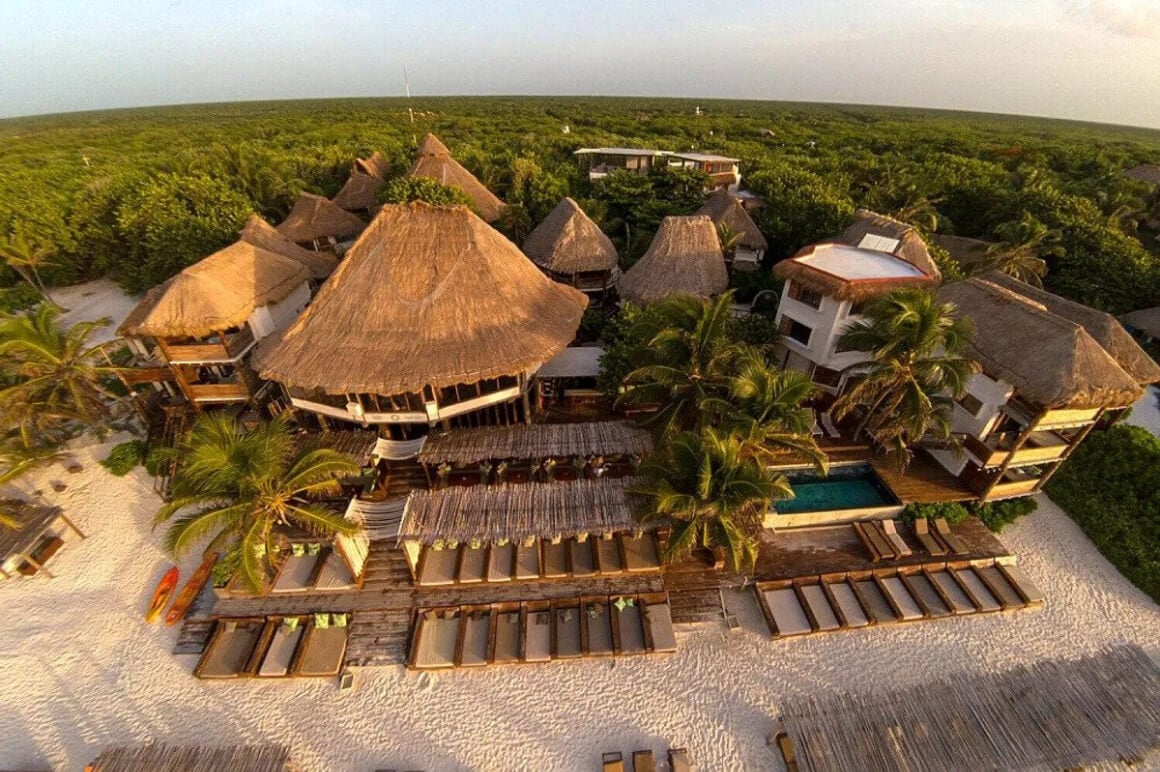 This is one of the most iconic spiritual and yoga retreats in all of Mexico and is located in an eco-chic boutique hotel where you'll have every comfort as well as access to a truly transformative program that's designed to take your spiritual journey to another level.
The theme of the retreat is to unravel. To unravel tension, uneasiness, and dis-ease, and to unravel all the barriers and excuses that you've made that get in the way of you being your better self.
You'll walk away from this spiritual retreat looking and feeling better after days of yoga, delicious food, a warm and nurturing environment, and the chance to reconnect with yourself and with nature.
Why not choose a spiritual retreat that offers the kind of luxury that you probably don't enjoy very often in your everyday life? Relax by the beach during your retreat while you work through a time of transformation through yoga, meditation, and powerful healing practices designed by healers who have been working in the wellness space for more than 30 years.
The goal of this retreat is to help you live from a more centered place, where power, creativity, and grace drive you forward on your path with the support of your strong body, mind, and soul.
During your stay, you'll be supported by a community of fellow explorers who are all working together to help you heal, rediscover your core, and open your heart to all the wonders of the world.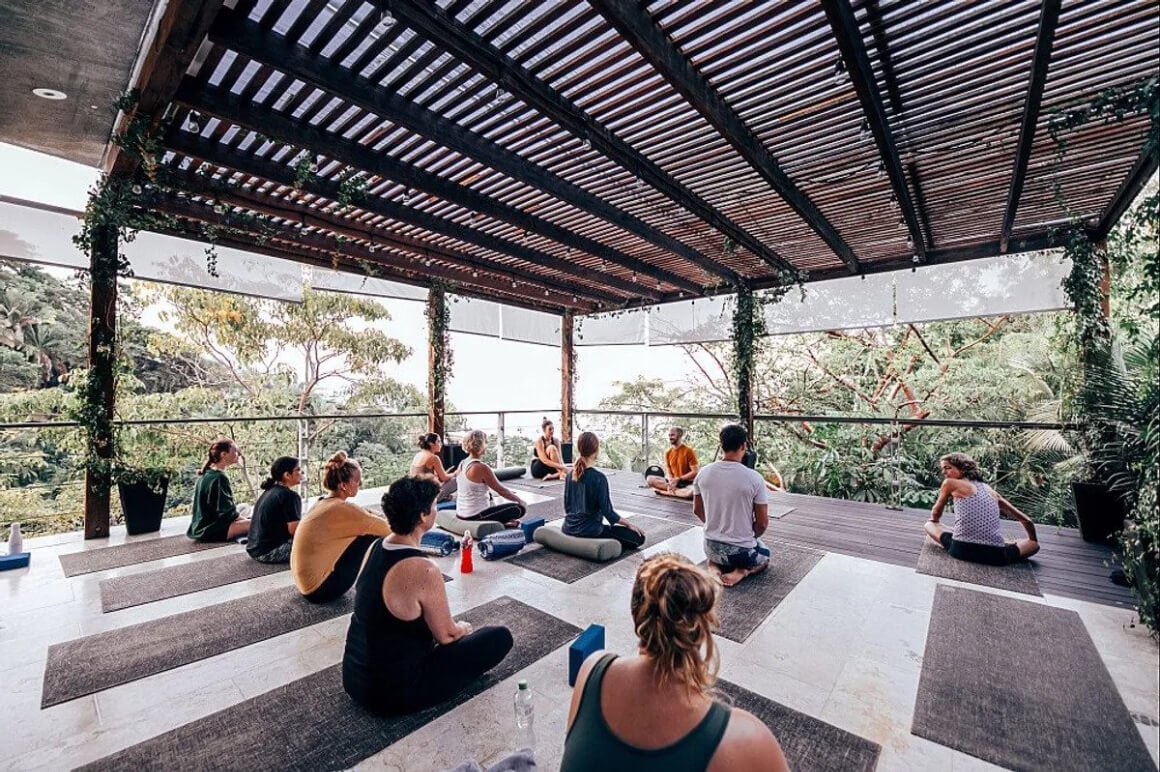 $$
Location: Puerto Vallarta
If you're on your own and want to undertake a truly personal, solitary journey into your own heart, mind, and soul, then this retreat is for you. It's designed to guide you toward finding and reclaiming your own inner and outer balance through yoga for all levels and meditation as well as holistic wellness workshops.
During your stay, you'll enjoy the luxury of staying in beautiful treehouse villas with jungle and ocean views as well as free massages at the on-site spa.
Of course, the retreat offers healthy, gourmet food that will fuel your body and help you regain your physical health and your natural energy levels.
Is This the Best Daypack EVER???
If you have the time or just really want to dig into your own spiritual growth and regain your natural balance, then a longer retreat is for you. Spend 49 days with yourself during this retreat, meditating, doing yoga, and healing in the middle of a beautiful natural location that's as close to nature as possible.
This is a self-guided retreat that will encourage you to take control of your own life and your healing. The staff there will provide you with a suggested activity list based on your own goals and wishes, but it's up to you to choose your own path, building confidence in your ability to guide yourself toward true transformation and healing.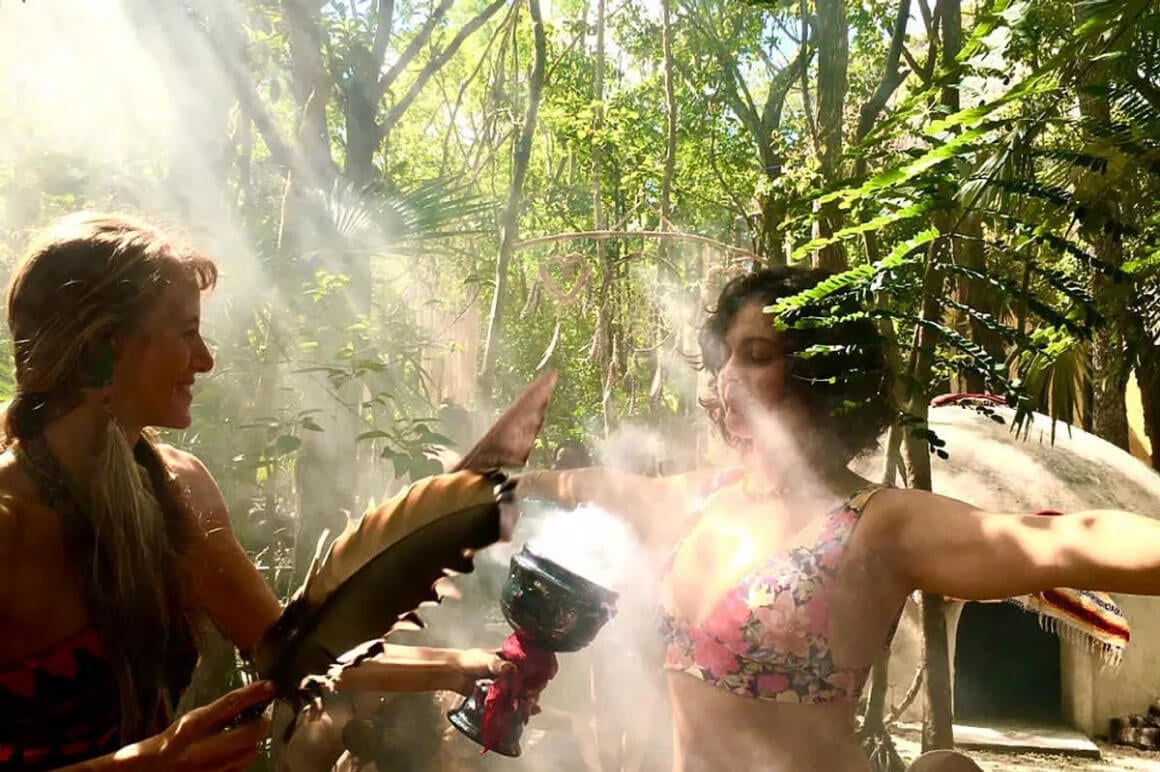 $$$
Location: Riveira Maya
This spiritual retreat is for anyone who is keen to explore Mexico's traditions and sacred ceremonies on their travels. Here is your chance to try an authentic Mayan Sweat lodge (Temazcal), or bath in a sound healing session or meditation, and nourish your body with raw vegan food made fresh every day.
Located in an Ashram in the Mayan jungle, you can find a private and personalized spiritual retreat. Each day, yoga classes are conducted by highly experienced teachers and are suitable for yogis of all levels.
You can take part in spiritual rituals and ceremonial practices held by the shamanic guides. The retreat is designed to help you with your own spiritual transformation and locate your inner self. If you feel you really need help finding yourself, you can have private deeper inner work and purification sessions.
Don't forget insurance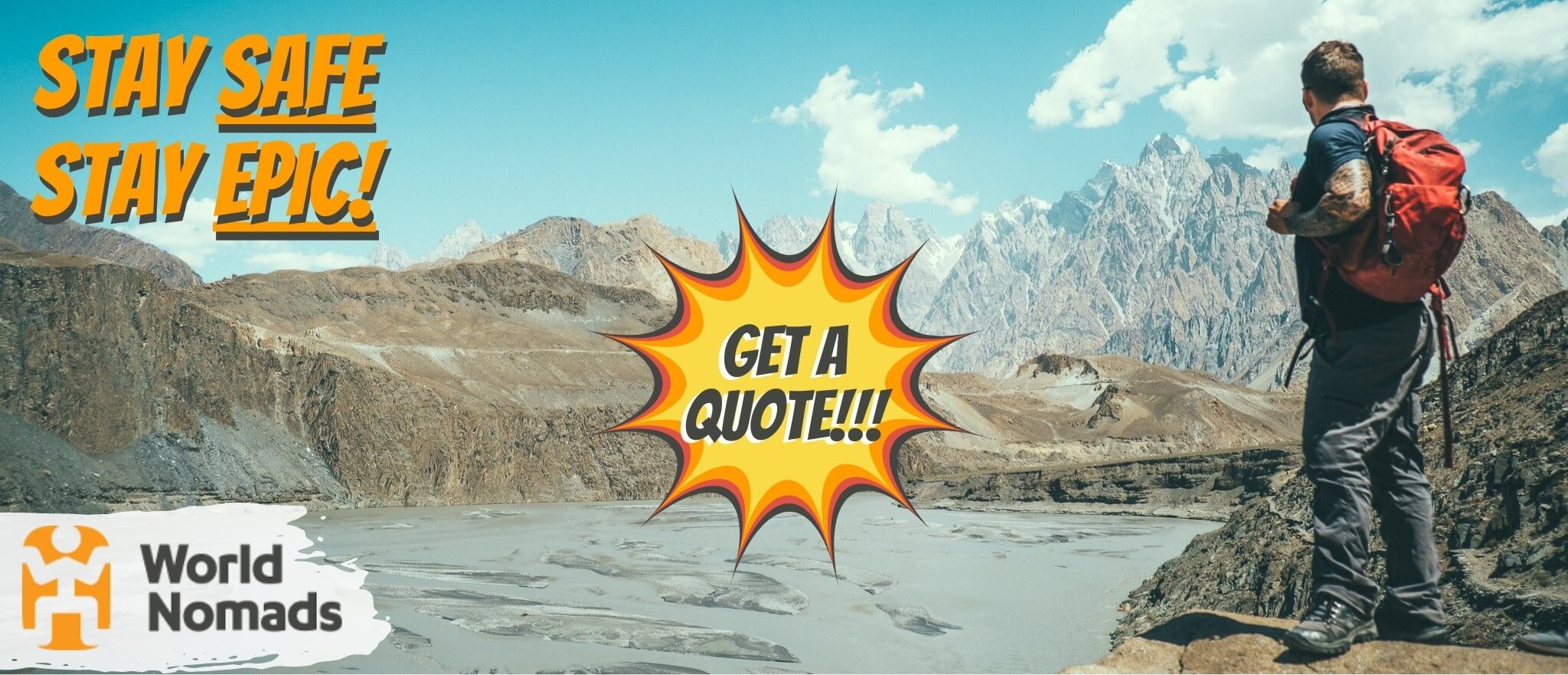 World Nomads' mission is to support and encourage travellers to explore their boundaries. They offer simple & flexible travel insurance, and safety advice to help you travel confidently.
They've been doing it since 2002 – protecting, connecting, and inspiring independent travellers just like you.
Get a quote below or read our in-depth review!
World Nomads provides travel insurance for travelers in over 100 countries. As an affiliate, we receive a fee when you get a quote from World Nomads using this link. We do not represent World Nomads. This is information only and not a recommendation to buy travel insurance.
Final Thoughts on Spiritual Retreats in Mexico
A spiritual retreat in Mexico can be a great way to tap into local customs to enhance and improve your own spiritual journey and find new ways to live in the world.
If you're ready to book and don't want to mess around exploring lots of options, then I really recommend the 7-Day Personal Transformation Retreat in Secluded Yelapa, Mexico. This retreat offers it all, from a stunning location to practices that will open your mind to a whole new way of living.
Wherever you decide to go for your spiritual retreat, I hope that you find what you are looking for.
---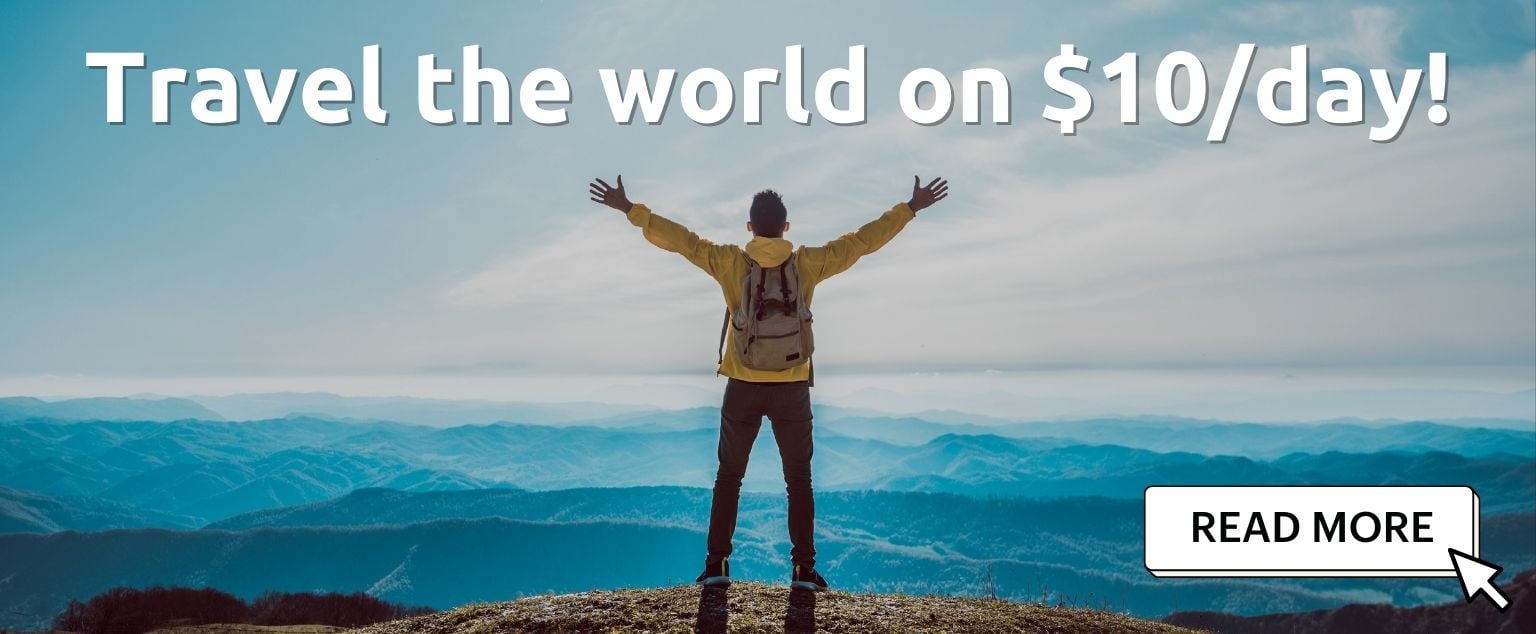 And for transparency's sake, please know that some of the links in our content are affiliate links. That means that if you book your accommodation, buy your gear, or sort your insurance through our link, we earn a small commission (at no extra cost to you). That said, we only link to the gear we trust and never recommend services we don't believe are up to scratch. Again, thank you!