Ahh Mexico, the enchanting land full of serene beaches, historic Mayan ruins, dense jungle, delicious food, and ancient traditions that can only be found here. It's the perfect backdrop for those looking to escape their day-to-day life, and find tranquility and inner peace.
For yogis, Mexico is the ultimate location. The incredible natural beauty minimizes distractions, allowing you to concentrate on what truly matters.
If you're interested in yoga, then a yoga retreat in Mexico might be of interest to you. A retreat is a place where you are taken out of your normal, delivered with skills and knowledge to deepen your practice, and then you are sent home with newfound wisdom and a new mentality.
For people who want to heal, reconnect with themselves, improve their physical health, or connect with others through a much-loved hobby, then you shouldn't pass up one of Mexico's yoga retreats.
The only problem is, there are quite a few choices to choose from. That's why I wrote this guide to help you understand what to look for, how to choose the right retreat for you, and give you options for 10 of the best yoga retreats to choose from.
So, let's get started.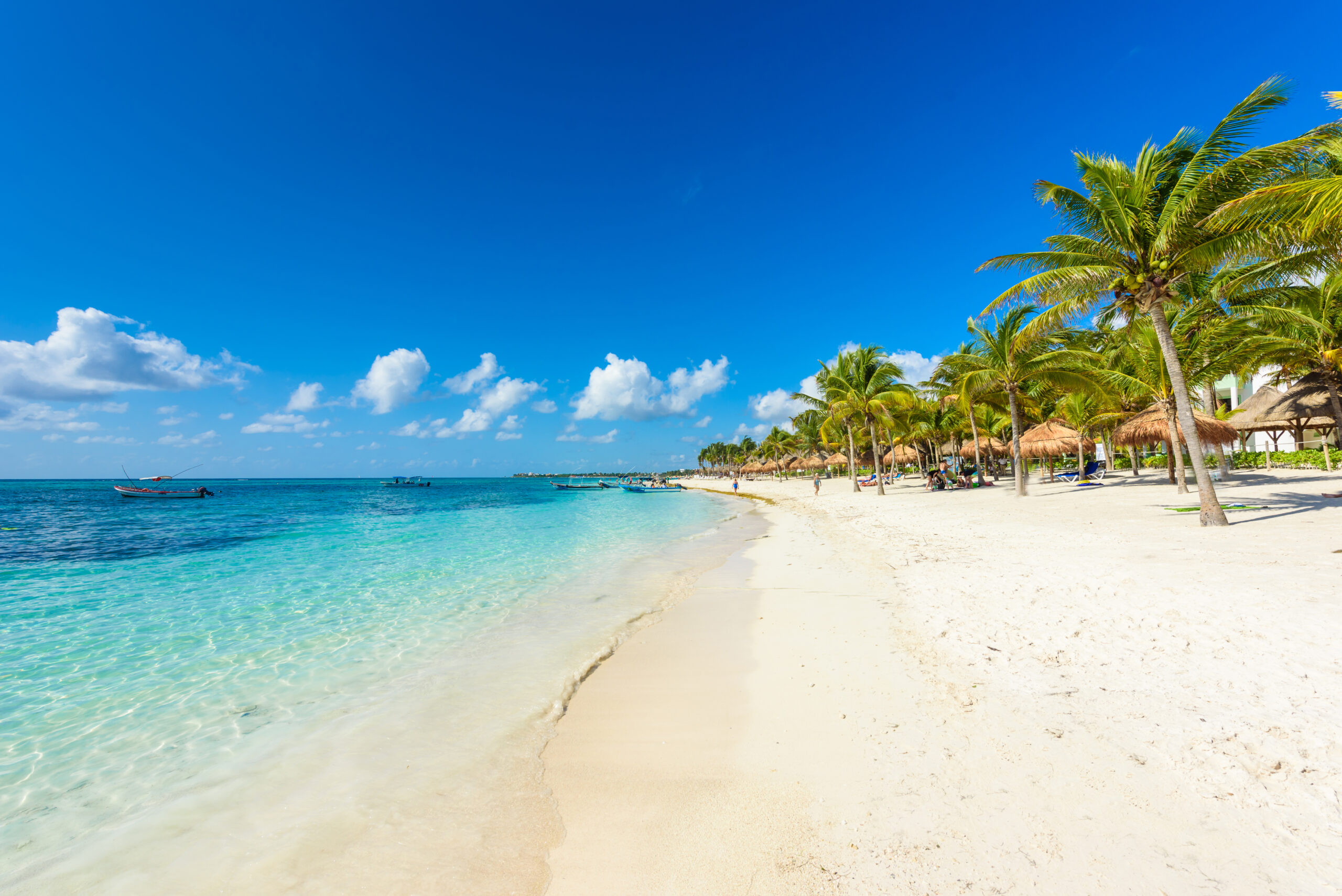 Why Should You Consider a Yoga Retreat in Mexico?
You might be asking why you should go on a yoga retreat, but the real question is, why shouldn't you go? A yoga sanctuary is more than a place to practice yoga, eat good food, and laugh with new friends. It will also help you to learn ways to deepen your practice and give you newfound wisdom to take home with you.
At a retreat, you'll be outside of your normal world, away from normal distractions. You'll be disconnected from normal reality and put into a space where you can focus on yourself, for perhaps the first time in years, and rediscover the peace and wisdom that can come from a yoga practice.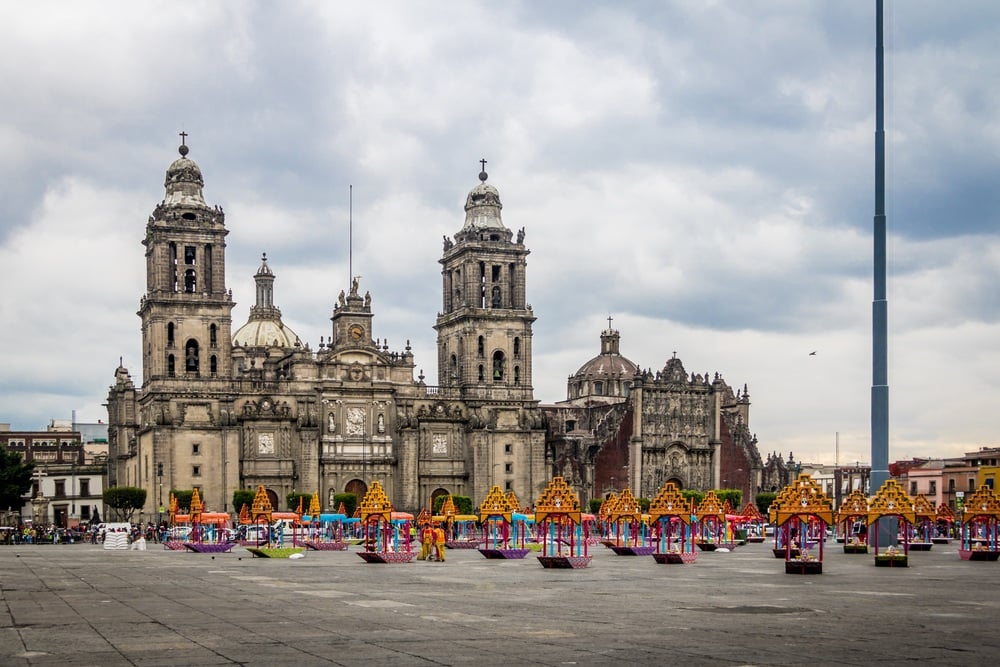 A retreat will also give you the chance to learn from experienced instructors. Whether you're a new yogi or someone who has been doing it for years, this will give you a solid basis to learn realistic and effective practices. It will do more for you in a few days than you could learn in years from fragmented information on the internet.
But most of all, going on a retreat will help to improve every aspect of your health. You'll eat amazing food, rest and relax, spend time in nature, exercise in a way that's gentle and effective, and chat with other like-minded people. And the benefits of this kind of lifestyle can't be underestimated.
What Can You Expect From a Yoga Retreat in Mexico?
A yoga retreat is not like a vacation in Mexico, it's about putting in some real work. When you go on a yoga retreat, you can at the very least expect one session of yoga every day. Most retreats offer variations that suit almost all levels, so it won't matter if you're an expert or a beginner.
You can also choose retreats that offer different types of yoga too. Most retreats use a combination of different yoga forms, from Yin to Hatha and Restorative yoga, so you can choose an option that offers a yoga form that you enjoy or want to learn.
Most of the retreats in Mexico combine yoga and meditation retreats. This is a natural pairing, so you can expect at least mild forms of meditation at all retreats, and in some, you may go deeper into these practices to find even more benefits.
You may also find some retreats are more spiritual retreats in Mexico than others, combining yoga with shamanic ceremonies and Temazcal (Mexican sweat lodges).
During your stay at your yoga sanctuary, you'll also enjoy delicious food, usually vegetarian or vegan, friendly people who will support you on your journey, and amazing locations.
In fact, the locations may be one of the best things about doing a retreat in Mexico, because they are nearly always outside of cities and in rural locations, to give you the chance to connect to a form of nature that you've probably never seen before!

Unlock Our GREATEST Travel Secrets!
Sign up for our newsletter and get the best travel tips delivered right to your inbox.
How to Choose the Right Yoga Retreat in Mexico for You
There's no wrong decision when it comes to choosing a yoga retreat in Mexico. Most of the options offer great classes, beautiful locations, and lots of benefits for every type of traveler. However, there is a way that you can make a better decision so you can return home a healthier, happier, and more balanced you.
Before you consider anything else, you need to think about what you really want from your retreat experience. Do you want to heal? Rejuvenation? To reconnect with yourself or with nature? Or do you want to use yoga as a vehicle to reconnect you with your spiritual side?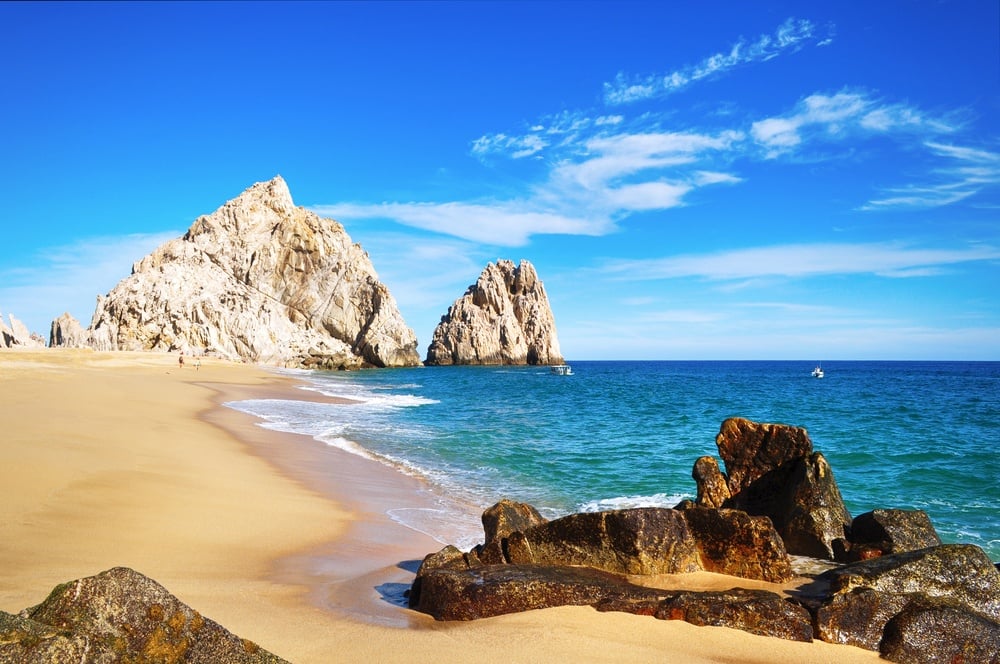 You might even want to keep it light and just meet other like-minded people and improve your health a little.
All of these goals are wonderful and all of them are valid. This is your trip, your time. And the only way to get the most from the experience is to be honest with yourself about what you want first.
After that, you can then start to look at some of these more practical considerations…
Location
Mexico is a hot spot for travelers, and for good reason. Nowhere else in the world can you find such a perfect mix of amazing weather, beautiful beaches, dense forests, untouched landscapes, and fascinating historical landmarks.
When you're on retreat, you can truly enjoy some of these nature spots away from the throngs of other tourists. In fact, connecting with nature is one of the best things you can do while on retreat, so choose a retreat that's close to a landscape that inspires you.
There are retreats spread all across Mexico, in a lot of different areas. Tulum, Playa del Carmen, Yelapa, or Puerto Vallarta have plenty of retreats near the beaches. Oaxaca has a bigger city feel with lots of cultures, while Baja California Sur has truly spectacular landscapes. Todos Santos offers a more artistic atmosphere.
Basically, whatever kind of vibe you're looking for in Mexico, you'll find it.
Practices
If you're going on a yoga retreat, then of course you will do lots of yoga. Most retreats offer at least one yoga session a day, tailored to different levels. However, there are retreats that focus more on beginner and intermediate levels if you're new to yoga.
You can choose a retreat that focuses on one specific type of yoga or a retreat that uses practices from a range of disciplines. If you aren't particularly attached to one form of yoga, this mix is often the best choice as it allows you to try out the most effective techniques.
Most retreats also offer meditation, whether the sessions are separate from the yoga or done as part of your yoga sessions. Some retreats also offer shamanic rituals and practices like sound healing, breathwork, and chakra healing.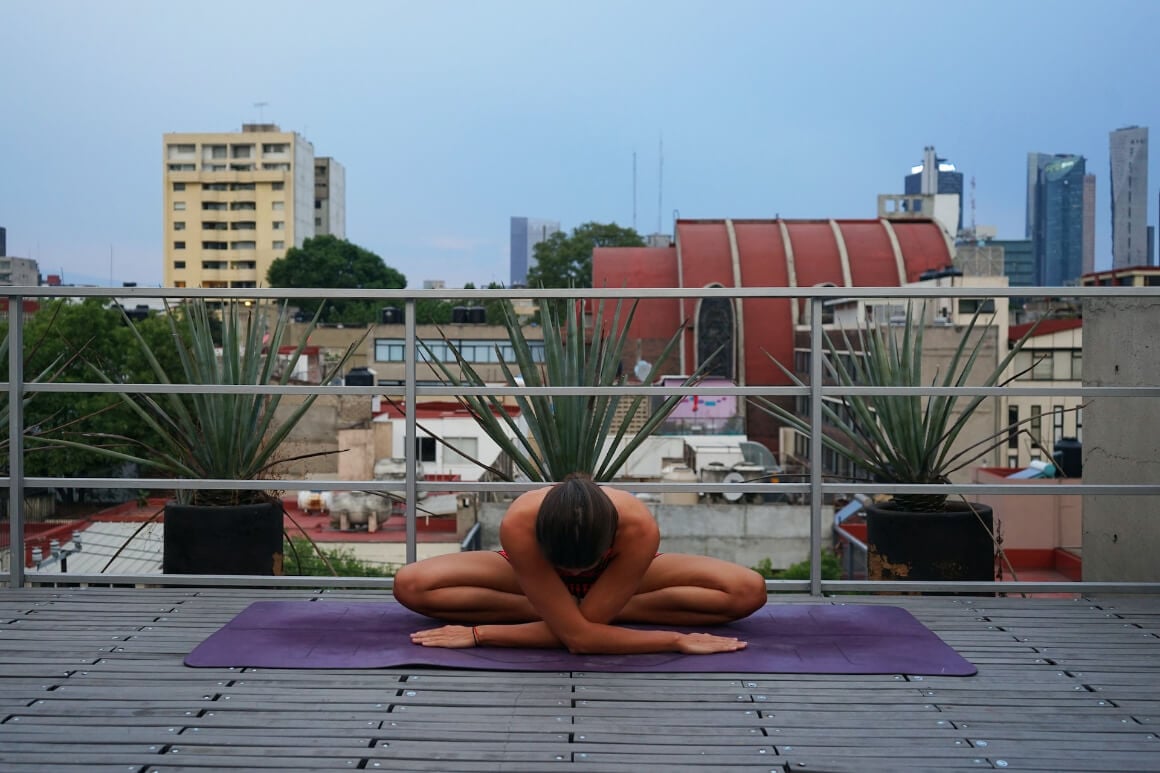 Price
There is a huge variety of yoga retreats in Mexico that range from budget-friendly to super expensive. The more luxurious retreats offer private, stunning accommodation, as well as extras like personalized programs and classes tailored to your interests.
While these retreats look expensive, you need to consider how much you get out of them. The more budget retreats usually offer basic accommodation, meals, and one practice a day. That means a lot of free time you need to fill. You could end up paying the same, or more, by booking tours and excursions, or additional classes.
If you're not sure how much to spend, first think about what you consider a reasonable price for the type of retreat you want, and start there.
Perks
You'll find most retreats offer daily yoga practices, sometimes more than once a day. But you should also consider what other perks the retreat offers. If your retreat only offers one practice a day for an hour, well, what are you going to do with the rest of the day?
Some retreats offer other activities as part of the package, from hiking trips, surfing lessons, cooking classes, meditation sessions, shamanic sessions or group walks. You might also find retreats that have individual sessions, where you can receive personalized and tailored practices designed for you.
Some retreats also take their practices outside, such as in the rainforest or on the beach. These small little extras can have a big impact on your experience.
Duration
Most retreats require that you stay for a specific amount of time and are generally not flexible. So you do need to work out how long you want to stay at a retreat before you book.
The retreats in Mexico range from 3 days to 49 days, so there is a huge array of options. Most retreats tend to run for 7-10 days, as this is the optimal amount of time for you to learn new skills and have decent practice before heading home.
But ultimately, the duration comes down to your schedule. If you're including a retreat as part of a wider Mexico itinerary, or you're traveling to Mexico for the purpose of the retreat, will determine how much time you have to spare.
The Top 10 Yoga Retreats in Mexico
Mexico's popularity as a yoga destination is exploding at the moment. This will give you lots of choices when it comes to booking your retreat, so let's look at some of the best of them according to our discerning eyes.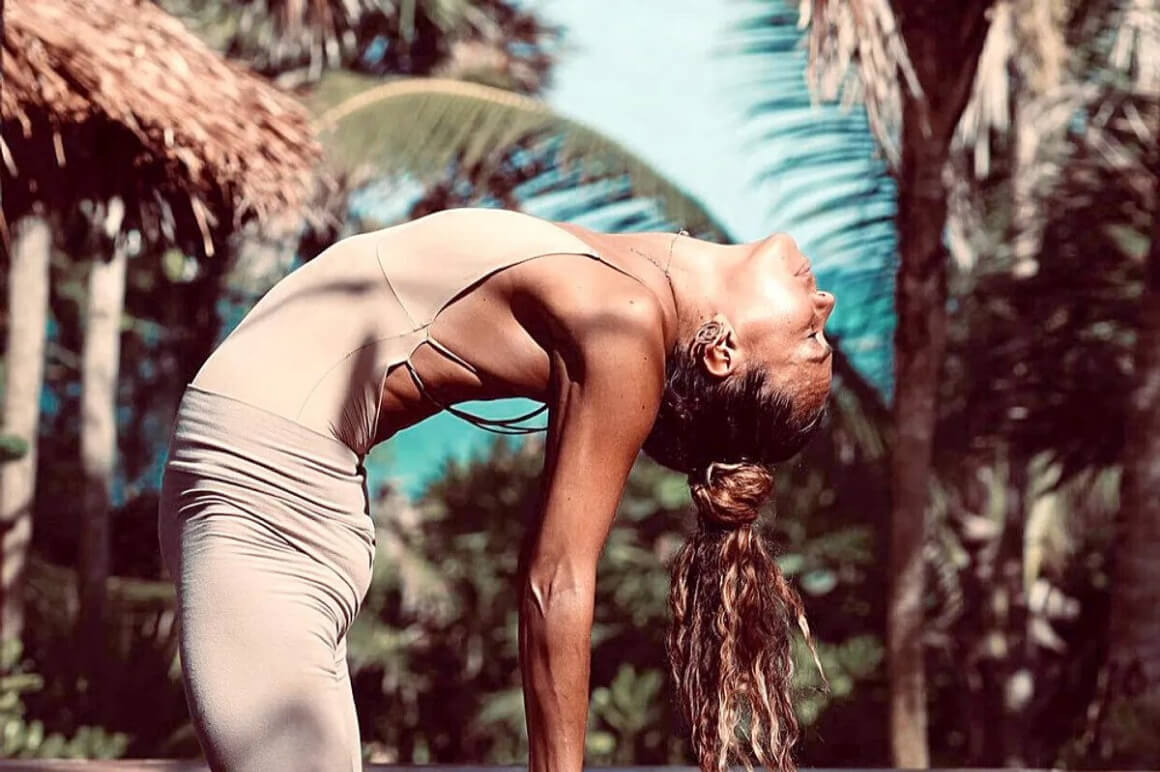 $$$
Tulum, Quintana Roo, Mexico
This short retreat is a journey into simplicity that is nonetheless comfortable in every way and powerful. Located close to Tulum, famous for its beaches and historical architecture, the retreat focuses on using yoga to align your physical body and energies with your higher self.
During your stay, you'll practice yoga at sunset and sunrise overlooking the ocean and enjoy a wide range of healing practices including energetic massage, reiki, energy healing, guided meditation, and sound bowl healing.
These practices will all work towards healing and optimizing the way your energy flows for better overall health.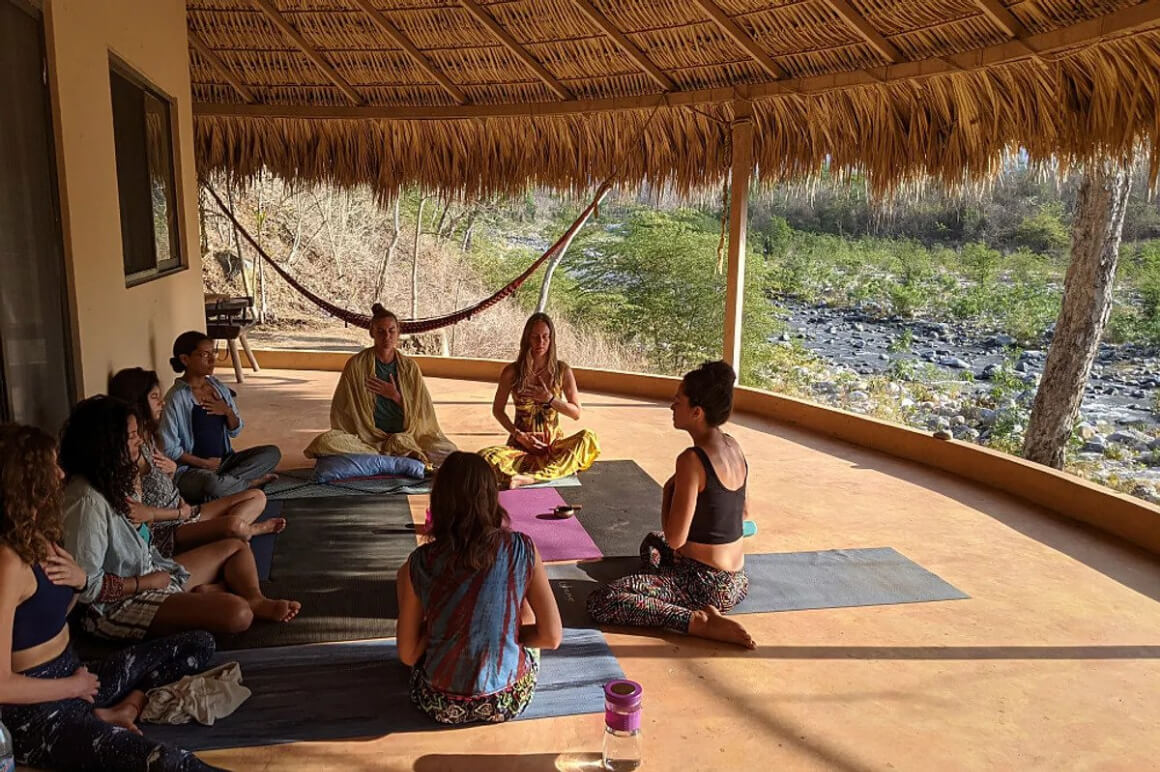 Located in the cultural hotspot of Oaxaca, this retreat will put you at the heart of a group of like-minded women, who all want to reconnect with their feminine spirit away from the pressures and chores of the everyday world!
Nurture the sacred force inside of you and discover your sisterhood with activities that are tailored for each group that attends the retreat.
What doesn't change is that you'll enjoy yoga sessions for all levels, a Full Moon Ceremony by the hot springs, art therapy, guided massage, and meditation, and shared circles to encourage you to open up and embrace all the wonders of having a supportive and understanding group around you.
$
Baja California Sur, Mexico
Baja California Sur is a land of a strong spirituality and culture, ideal for retreats of every kind. That's probably why there are so many retreats in this part of Mexico.
If you're on a budget but still want to enjoy the amazing landscape and spiritual boost of this part of the world, then you'll enjoy this retreat, which focuses on self-knowledge through reflection.
Despite the very budget-friendly price, you'll enjoy a range of activities during your retreat that will help you access and express yourself and your unconscious self.
The activities range from desert hiking to authentic movement, meditation, Hatha and Yin yoga, and mindfulness practices. You'll also get the unmissable chance to swim and snorkel in the beautiful Cortez sea.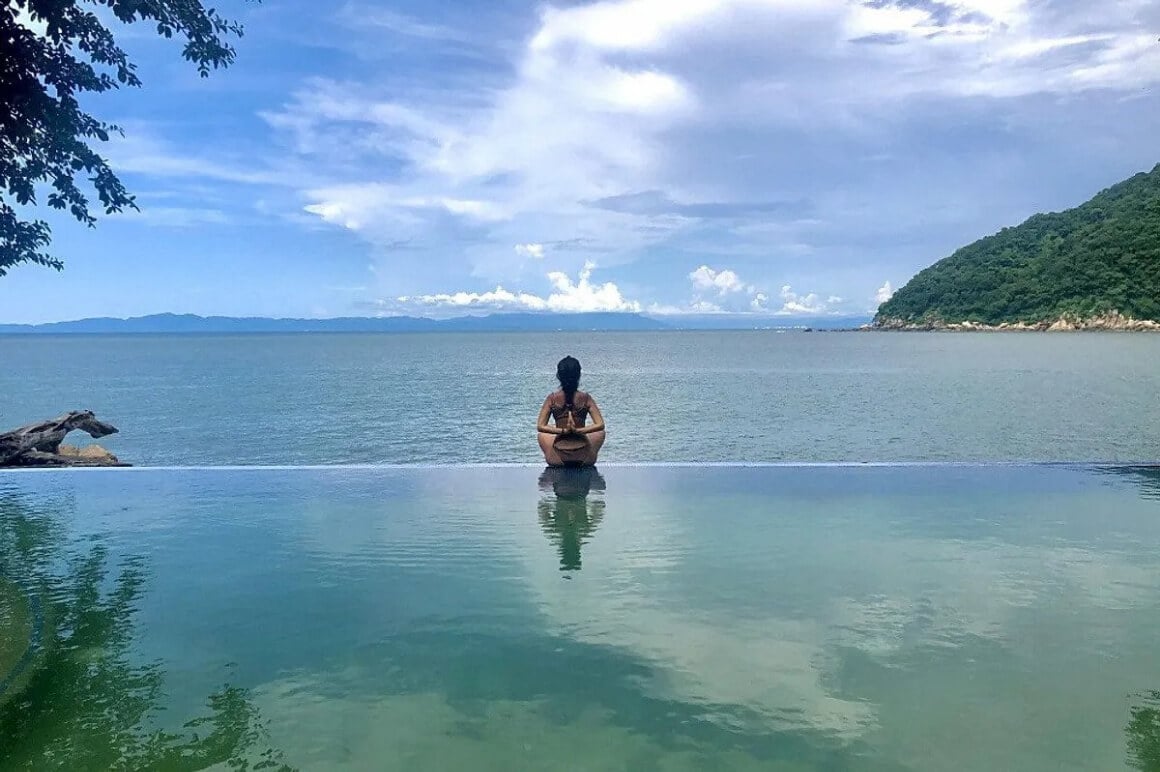 $$
Yelapa, Jalisco, Mexico
This yoga retreat is for anyone who wants more meditation and other spiritual practices in their stay. It's based in Yelapa, a remote fishing village in Cabo Corrientes, home to stunning beaches and a beautiful, calm bay for swimming.
This natural beauty is only matched by the depth of the practices and techniques you'll learn at this retreat. It has everything from Watsu sessions to evening meditation and even meditation sessions under a waterfall!
You'll also get the chance to do some breath and energy work as well as group-conscious movement classes and an authentic Mexican sweat lodge ceremony led by a local shaman. All this and you'll enjoy a private room with ocean views, trips out to nearby islands, and delicious vegetarian food at the same time.
$$
Playa del Carmen, Mexico
Are you a more active kind of person who needs more fun in their retreat holidays? Then why not try this retreat in Playa del Carmen, known for its Mayan ruins, underground caves, ancient Mayan culture, and beautiful Riviera Maya?
This is a retreat that focuses on fun and luxury as well as healing and personal growth and maintains a balance between challenging and indulging its guests.
You'll participate in yoga classes that draw from a range of different yoga disciplines, but the experience will be a little different as it's based on Yoga with Kung Fu Cowgirl, which is designed to be fun and filled with laughter and improvisation.
Enjoy a completely different yoga experience, one that challenges and energizes you. And when you're not in class, you'll get the chance to explore the nearby cities, Mayan ruins, jungles and rivers that make up this mostly wild part of the world.
Have you sorted your accommodation yet?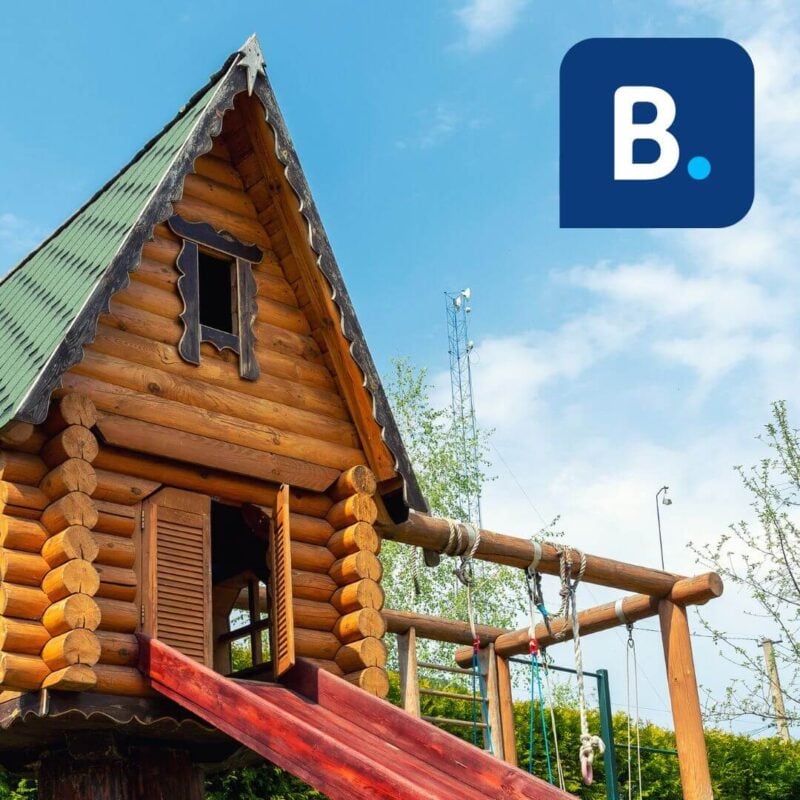 Get 15% OFF when you book through our link — and support the site you love so dearly 😉
Booking.com is quickly becoming our go-to for accommodation. From cheap hostels to stylish homestays and nice hotels, they've got it all!
View on Booking.com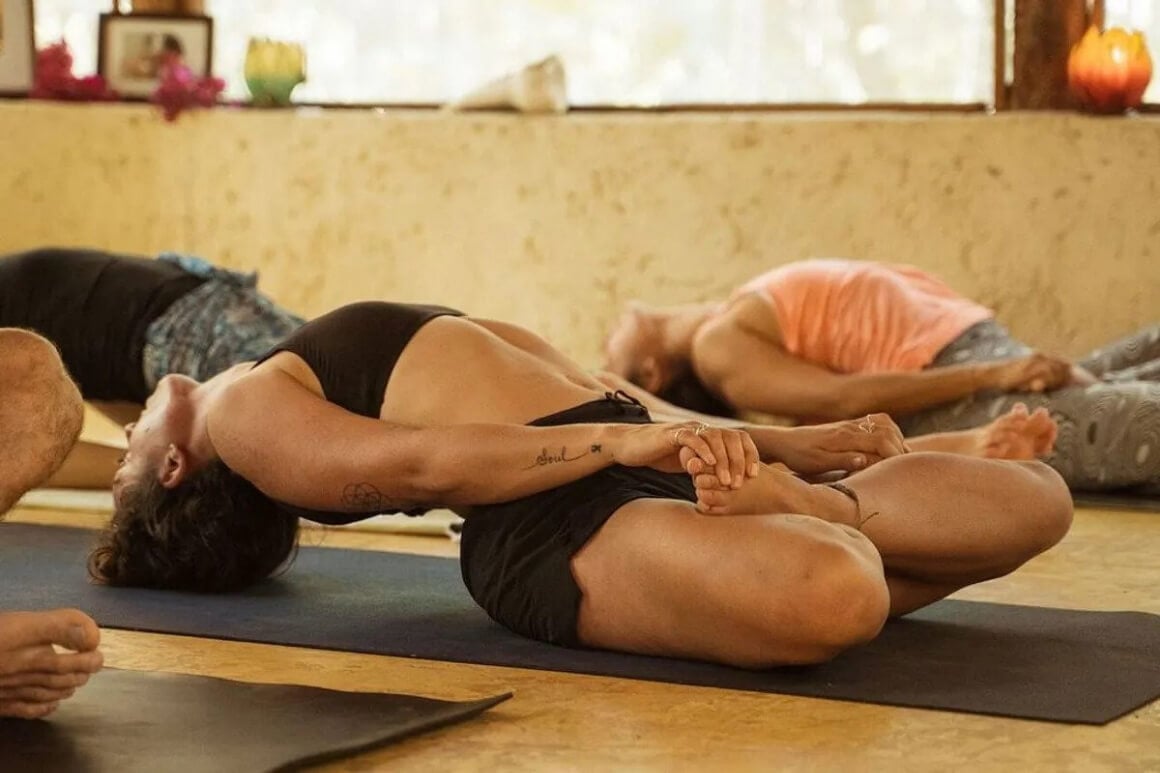 $$
Puerto Morelos, Quintana Roo, Mexico
Have you ever wanted to explore the sacred rituals of Mexico and learn how they can complement and perhaps even enhance your own rituals? Then you'll have exactly that chance at this retreat.
Located in the peaceful village of Puerto Morelos on the Caribbean coastline, this retreat focuses on Astanga yoga for all levels as well as more traditional practices.
During your stay at this yoga retreat in Mexico, you'll get the chance to learn from other traditions as well. The retreat offers a range of sacred rituals that you can participate in, from Mayan sweat lodge ceremonies to healing sessions, and cacao ceremonies.
These options will help you purify your mind and body and allow you to focus on the deeper inner work for self-knowledge and self-love.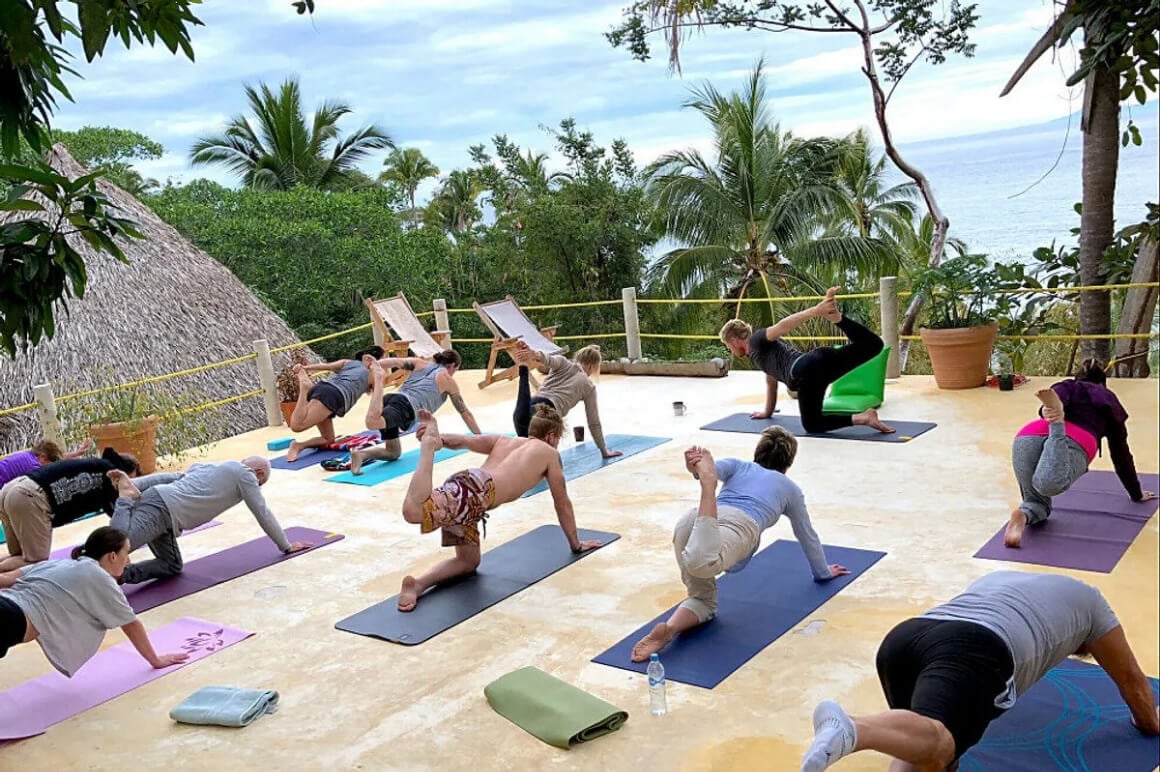 $$
Yelapa Beach, Jalisco, Mexico
This retreat is located in Yelapa, which has the perfect beach environment and small-town feel just 40 minutes from Puerto Vallarta. This is a truly beautiful part of Mexico and is filled with lots of natural areas for you to enjoy and explore during your stay.
During your stay, you'll enjoy a private room and lots of classes and chances for activities so that you can stay occupied and make new friends.
The classes cover a wide range of breathwork sessions to group consciousness classes as well as daily yoga classes that focus on exploring the different forms and the different meanings of yoga. There are also evening meditation classes and an authentic Mexico sweat lodge ceremony led by a local shaman that you can attend.
And when you're not in class, you can explore the hidden beach, take trips out to the Marietas Islands, snorkel, or go hiking on your own or with the new friends that you make at the retreat.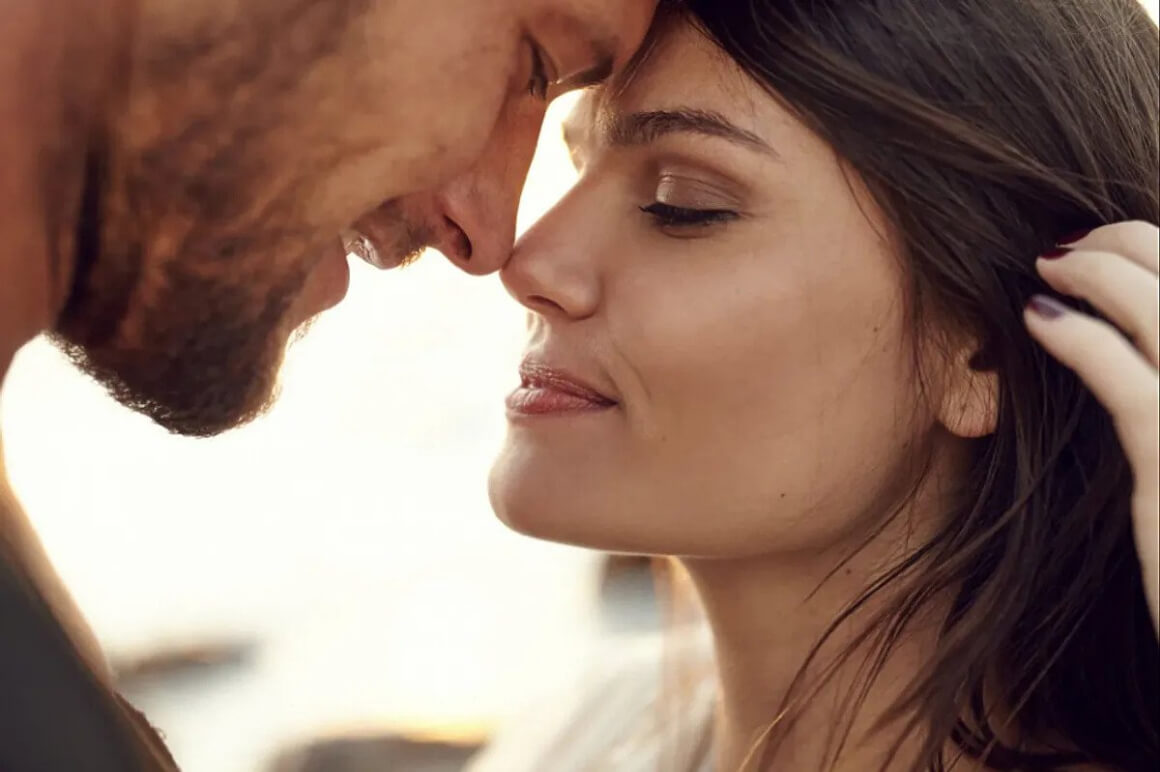 $$$
Tulum, Quintana Roo, Mexico
This yoga retreat is specifically for couples and is designed to help you deepen your love and intimacy by fostering a sense of spiritual oneness between you.
During your stay, you'll learn how to experience and express your feelings through each other through Tantra, the ancient art of love and more authentic communication.
You'll work on your connection and identity as a couple as well as individuals at this retreat, with yoga sessions that draw from a range of different disciplines and are designed for people at all levels as well as couple sessions that will help to deepen your passion and intimacy.
And of course, the effects of getting away from your everyday life and reconnecting in beautiful surroundings can't be underestimated either.
Is This the Best Daypack EVER???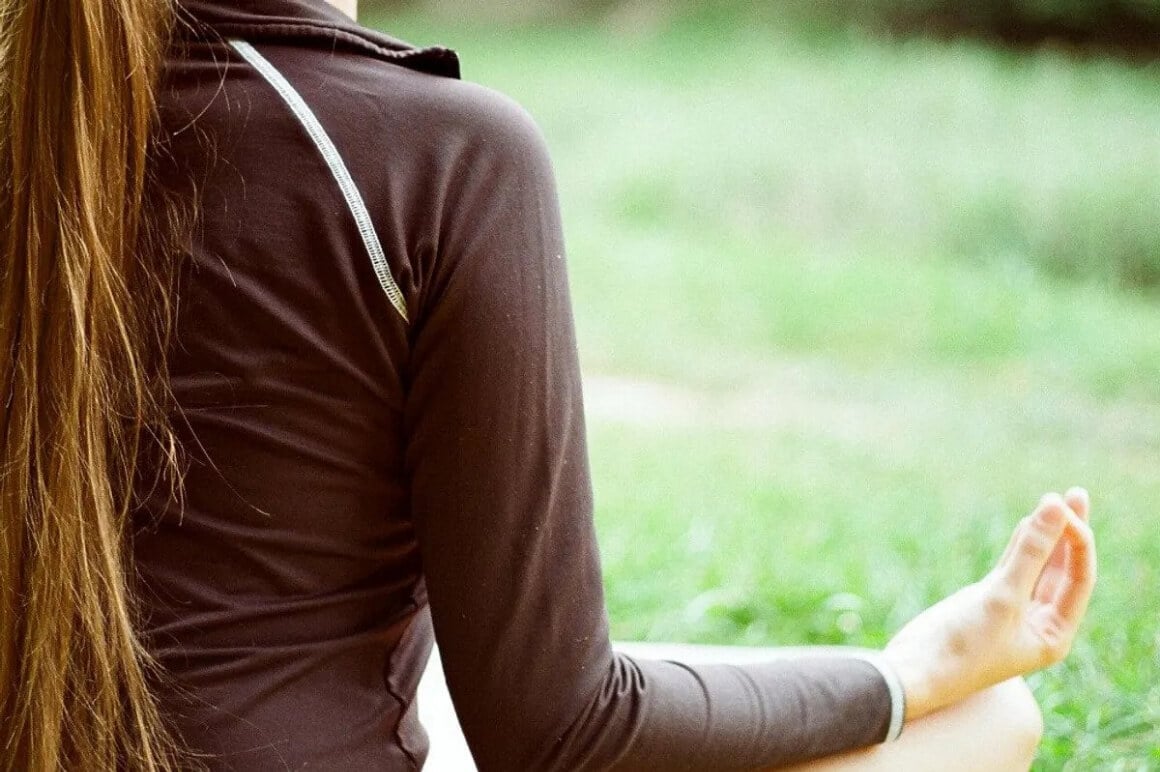 $
San Mateo Río Hondo, Mexico
This isn't the kind of retreat where you'll run around with other people, making connections and friends. It's the kind of retreat you go to when you feel drawn to spend time alone and without distractions.
You'll need to be fairly mentally tough during this time, as you'll spend it immersed in nature and with yourself. But if you can manage it, then you'll take your spiritual practice to a deeper level and get the chance to truly relax and detox from the external world.
This is your time to rest, rejuvenate, meditate, and listen to your heartbeat in the small town of San Mateo Rio Hondo in the Mexican state of Oaxaca, a part of Mexico that's known for its mountainous landscape and outdoor activities.
The retreat is self-guided but you'll have pre and post-support to ensure that you make the most of your time and truly rest and rejuvenate in this beautiful part of the world.
$$$
Starts Mazunte, Oaxaca Mexico and ends Lake Atitlan Guatamala
This retreat is a unique opportunity to travel to Mexico and nearby Guatemala, as well as work on your yoga practices. It's the perfect blend of travel and wellness retreat, as you get to take your practice on a road trip.
Over the course of three weeks, you'll have daily yoga and meditation classes which are all about learning and connecting to nature. As you travel around on a private bus, you'll take your practice to the mountains of San Jose Del Pacifico, the valley of San Cristobal, and the enchanting lake Atitlan, Guatemala.
You'll also get to learn about communities by visiting Permaculture farms, herbalism schools, ashrams, and natural building projects along the way.
You'll also take part in conscious communication workshops, and learn about high vibrational Vegetarian food and plant medicines.
Don't forget insurance
ALWAYS sort out your backpacker insurance before your trip. There's plenty to choose from in that department, but a good place to start is Safety Wing.
They offer month-to-month payments, no lock-in contracts, and require absolutely no itineraries: that's the exact kind of insurance long-term travellers and digital nomads need.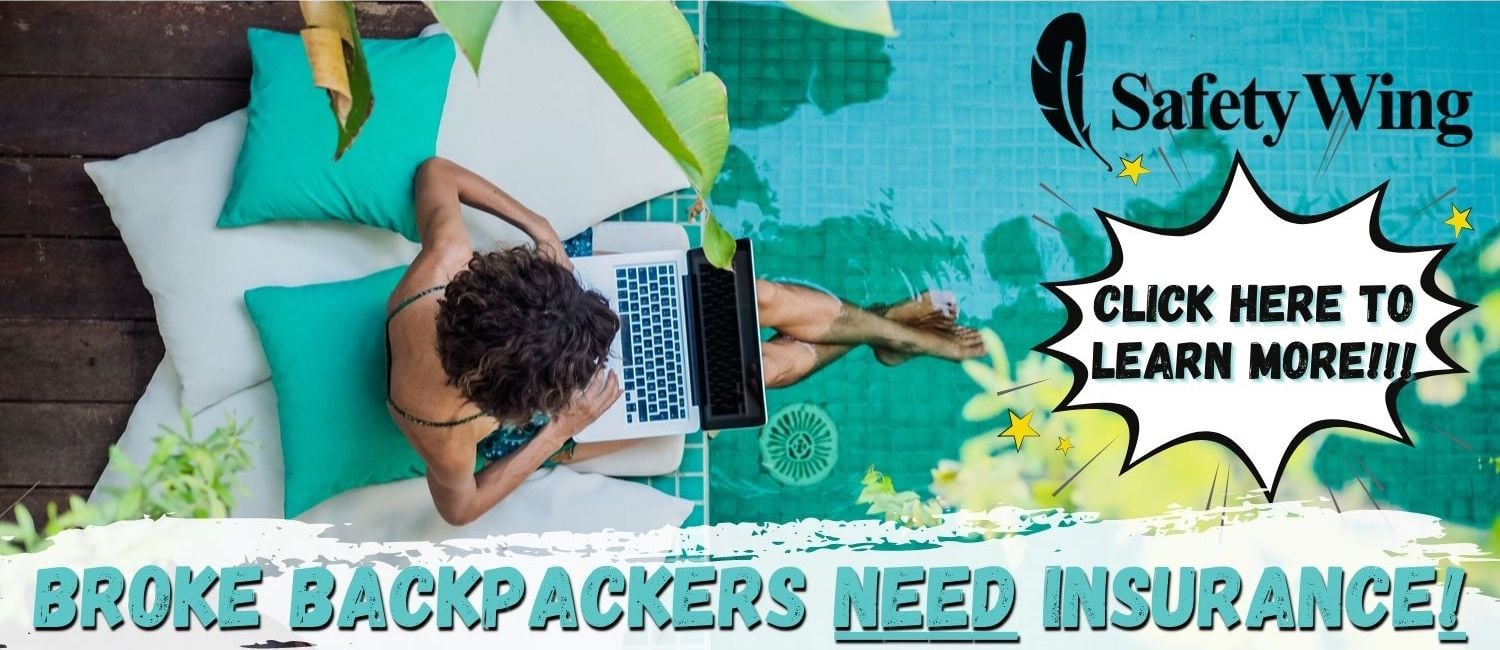 SafetyWing is cheap, easy, and admin-free: just sign up lickety-split so you can get back to it!
Click the button below to learn more about SafetyWing's setup or read our insider review for the full tasty scoop.
Final Thoughts on Yoga Retreats in Mexico
Taking time out to go on a yoga retreat in Mexico will give you the chance to deepen your practice in a spectacular landscape with friendly people, great food, and fascinating culture.
This time away allows you to really focus on your needs, and grow, heal, and relieve stress. And in this busy modern world, most people need that more than ever before.
I hope that this guide to the best Mexican yoga retreats has helped you understand what you need and want from a retreat, and given you inspiration for narrowing down your search.
---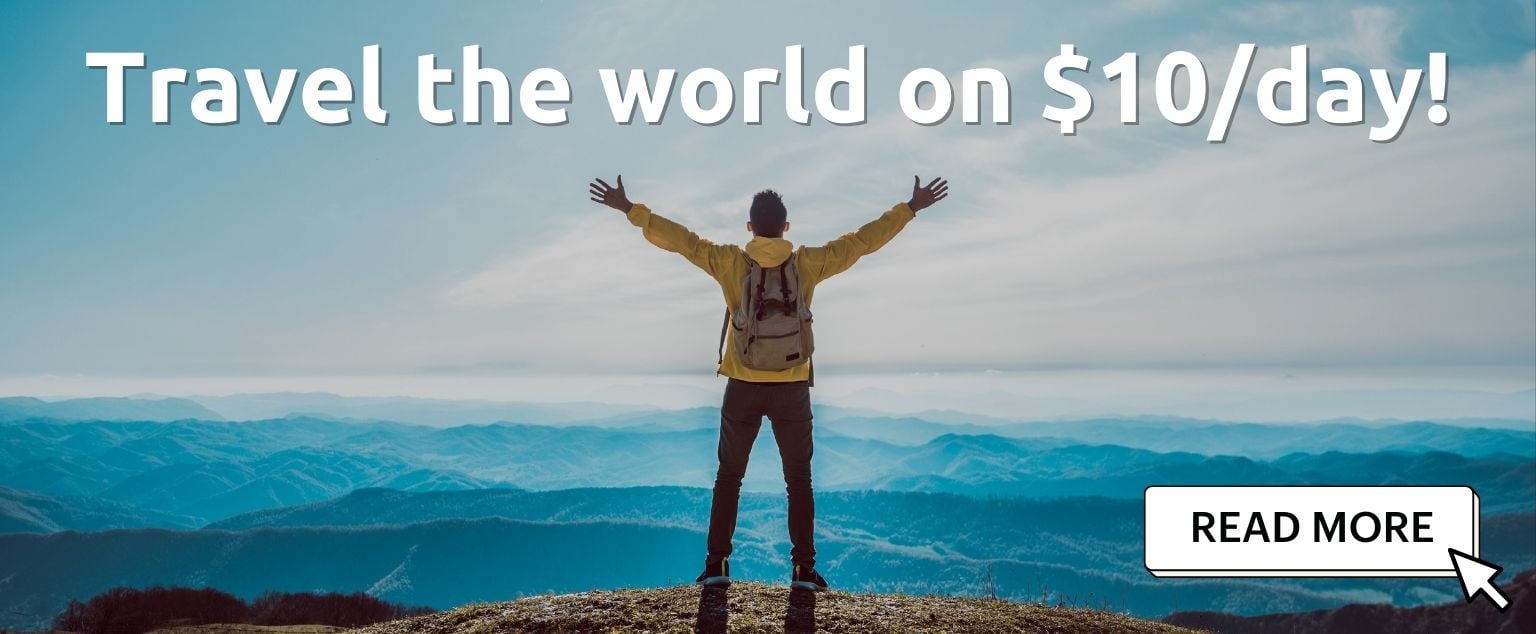 And for transparency's sake, please know that some of the links in our content are affiliate links. That means that if you book your accommodation, buy your gear, or sort your insurance through our link, we earn a small commission (at no extra cost to you). That said, we only link to the gear we trust and never recommend services we don't believe are up to scratch. Again, thank you!