REI continually surprises us by releasing consistently durable, high-quality gear. The REI Quarter Dome SL 2 is no exception and stands out among other backpacking tents as an epic lightweight option! This is the tent that encourages you to go on overnight adventures with its ease of setup and the negligible weight that it adds to your pack.
Selecting a tent is no joke — this thing will be your home away from home! Making the decision can be worrisome because of the big price tags, but we'll walk through what the options are for every budget.
In this guide, we'll break down why the Quarter Dome SL 2 is a fantastic thru-hiking and backpacking tent. You'll find out if this is the right tent for you, or whether you should go with one of our other 2 person tent options.
This guide lays out all the features of the Quarter Dome SL 2 and compares it with other items on the market based on features and potential use.
We'll also walk through what features are important when selecting a 2 person backpacking tent and in what ways the Quarter Dome stands out as an ultralight 2 person tent.
By the end, you will have all the knowledge you need to buy your 2 person tent, and that might just be the REI Quarter Dome SL 2!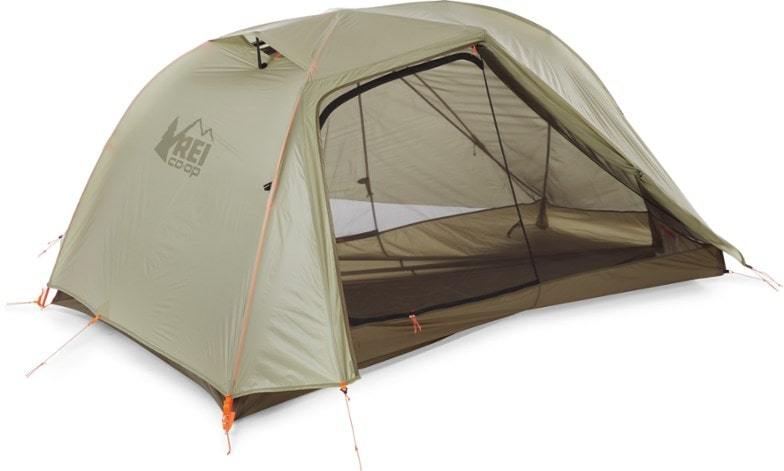 Is the REI Quarter Dome SL 2 the Tent for You?
let's start this Quarter Dome 2 review with the most important question…
The Quarter Dome SL 2 is for you if:
You're looking for a backpacking tent for 2 people.
You pack ultralight or use a smaller bag.
You want a tent to use at festivals.
You value utility over flashy design features.
You need a reliable piece of equipment.
Ladies & Gents, It's Time to Step Your GEAR Game Up. 😉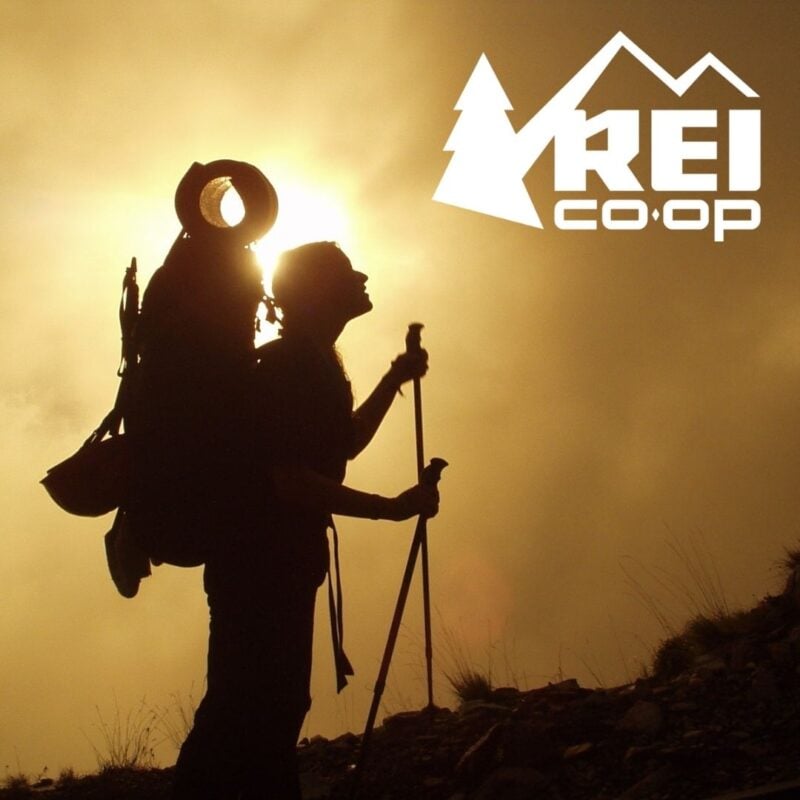 REI is one of America's biggest and most-loved outdoor gear retailers.
Now, for just $30, get a lifetime membership that entitles you to 10% OFF on most items, access to their trade-in scheme and discount rentals.
Join REI Today!
The REI Quarter Dome is NOT for you if:
You need a tent for less than $200.
You need the absolute best 2-person tent available. (for that, see our MSR Hubba Hubba review)
You want a tent for more than 2 people.
You need a 4-season tent.
You want the tent to come with the matching Quarter Dome SL 2 footprint.
You hate the outdoors and can't imagine a night away from your comfy bed. (Okay, those people probably aren't reading this review)
REI Co-op Quarter Dome Interior and Livability Specs
The Quarter Dome is a lightweight 2-person tent, ideal for backpacking, boasting an impressive weight-to-space ratio at 1.6 oz per square foot. That's less than the epic MSR Hubba Hubba's 2.6 oz per square foot!
As far as ultralight tents go, they don't come more luxurious than this. That's not to say it's as cozy as its cousin, the REI Half-Dome Plus, but believe us, the Quarter Dome SL 2 will be way comfier on the trail than most of its close competitors.
Backpacker Tip: the tent's occupancy is a suggested number. You can decide for yourself whether you and your buddy would be more comfortable sharing a 3 person tent.
The Quarter Dome SL 2 also boasts an array of overhead and side pockets. These will save you from rummaging through your stuff for necessities when you're low on energy from a day's hike. Your midnight run will be much more convenient if you have your TP and headlamp in arm's reach.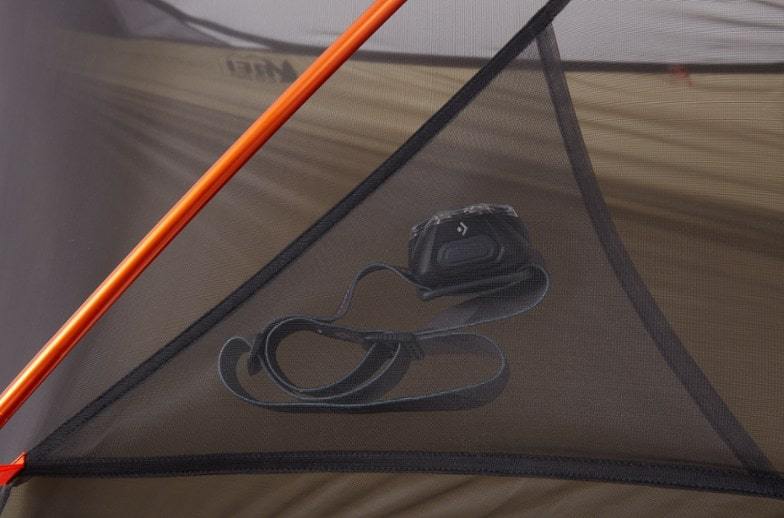 How much does the REI Quarter Dome SL 2 cost?
Quick Answer: $319.00
Honestly, it's a price tag that we confidently get behind.
For $319.00, you get lasting quality for a price much lower than our favorite 2-person tent overall.
This price gets you the tent and all the regular things like the stuff sack, pole bags, and stakes. They even include a repair kit, which is an uncommon addition but will save you lots of trouble if you snap a pole or tear the tent body.
So, the elephant in the room, the REI Quarter Dome SL 2 footprint!
The apparent absentee is the footprint, the waterproof base that you set the tent on. Some form of footprint is necessary if there's any chance of rain in the forecast. It's a slightly annoying feature of the REI co-op Quarter Dome SL 2 tent but it's not a deal breaker in our opinion.
The REI Co-op Quarter Dome SL 3 Footprint costs $49.95.
Broke Backpacker tip: a $13, 6 X 8 tarp can cut down on costs, but requires a little extra creativity in the field and adds a bit of weight.
REI Quality and Value
REI also offers a valuable membership scheme (no, it's nothing like having a Starbucks card).
Besides getting access to special events and classes, the REI Membership also includes 10% back on EVERY purchase made. For real! That's part of how it's a Co-op. You get a share of the profits of the company!
And all it costs is $20 per lifetime. That means you pay only once and get 10% back for the rest of your life!
A bit of quick math confirms why you should get your REI membership since you'll make about $32 back on your Quarter Dome tent, already more than the $20 to join.
As a leading outdoor retailer, is REI mainly concerned with the quality of their products? Do they cut corners to make a profit? No!
After 81 years, the REI Co-op stays committed to "Sustainable gear built to last."
REI backs up their commitment to quality with a 1-year satisfaction guarantee. If you don't like any of their products after trying them you can give them back for your money (so long as you haven't horribly damaged them).
If there are any manufacturing defects, you can exchange the item or get your money back forever — no time limit.
REI packed a fantastic amount of value into this great 2 person backpacking tent, and the company guarantees that if your equipment fails, you won't have to pay a thing to get a replacement or repair. That makes this tent an even better deal!
How Heavy is the Quarter Dome SL 2?
Quick Answer: 2 lbs. 14 oz.
At that weight, the REI co op Quarter Dome SL 2 tent is a solid superlight (SL) tent and the whole kit packs down to 7 X 20 inches, a negligible amount of space.
If you split the tent between two people, you can hardly tell there's any added weight in your pack! But with numbers this small, it's no trouble to carry in one package.
For those minimalist and ultralight backpackers out there, or anyone wanting to try it out, leave the tent body behind and camp with the footprint, poles and fly. This setup cuts 14 oz off the total weight (leaving you with an even 2 pounds). This setup helps you feel more in contact with the outdoors, and you tend to keep cooler in warm weather.
Once again, we wish the tent automatically came with the matching footprint, but you can pick it up for around $50 and we're not going to overly judge the REI Quarter Dome SL2 on this.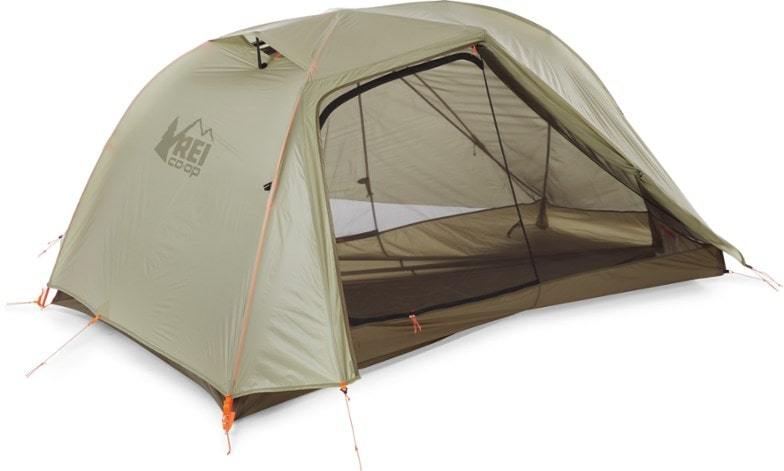 How easy is the Quarter Dome SL 2 to setup?
Quick Answer: Easy for beginners!
Once you've done that fresh-from-the-box practice setup on your living room floor, you won't experience any ambiguity whatsoever the next time you set up. The poles are hubbed, so they snap right in place, and they're even color coded!
The setup even includes an extra safety feature which shouldn't be overlooked if you're ever camping with or around others — on a backpacking trip, in a campground, or at a festival.
The included stakes and guylines are reflective to draw attention in the middle of the night, saving passers-by and anyone on their midnight run from the embarrassing themselves and potentially damaging your gear.
The REI Quarter Dome 2 also offers flexibility in its setup. First, there's aforementioned ultralight setup, using the poles, rainfly, and footprint to create a shelter.
Another option in good weather is to stake down the lower half of the rain fly (near your feet) and roll back the upper part for star gazing and sleeping in the open air.
This setup leaves you exposed, but if the weather changes, it's easy to unroll and stake down the open half of the fly.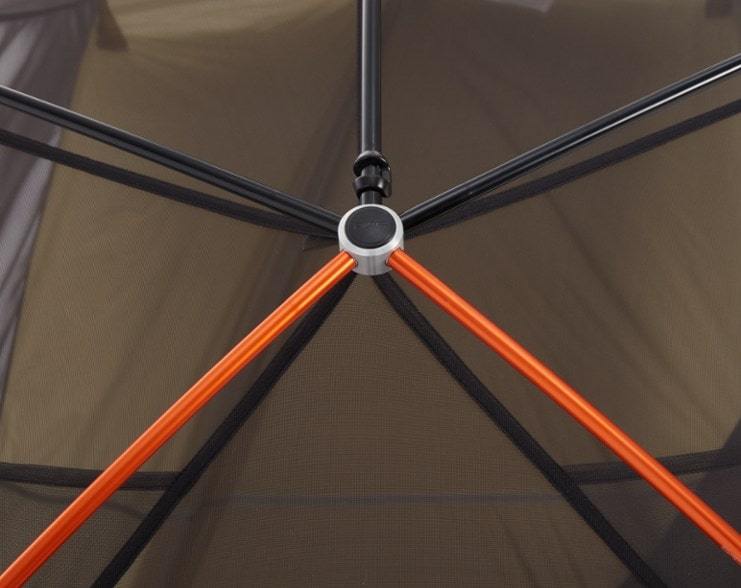 How comfortable is the REI Quarter Dome SL 2?
Quick Answer: Comfortable and roomy for sleeping.
Literal elbowroom gives you space to spread out and naturally conforms to different sleep positions. The trapezoidal floorplan makes space around your upper body, where you're more likely to need it.
The Quarter Dome SL 2 uses its floorspace super efficiently so you don't have empty space you couldn't possibly fill down by your feet.
Minimizing empty space has two advantages: 1) It cuts down the overall weight of the tent and 2) Less empty space means better heat retention. The Quarter Dome is by no means a 4-Season tent, but on cold nights, less air in the tent means less air to warm with your body heat.
A setback to the weight-saving design of the Quarter Dome is lack of vertical space. The peak height of 38 inches leaves plenty of space for a single occupant to change clothes privately and comfortably, but the peak is offset, making it difficult for two campers to sit upright in the tent to read or play cards in bad weather.
The best present of all… is CONVENIENCE!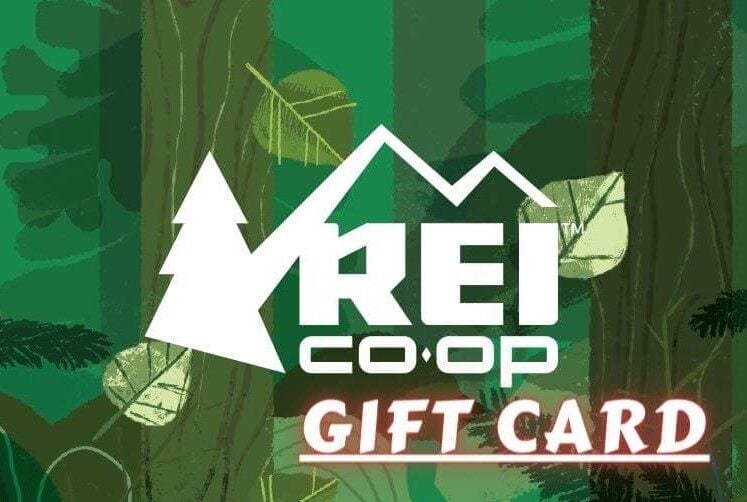 Now, you could spend a fat chunk of $$$ on the WRONG present for someone. Wrong size hiking boots, wrong fit backpack, wrong shape sleeping bag… As any adventurer will tell you, gear is a personal choice.
So give the adventurer in your life the gift of convenience: buy them an REI Co-op gift card! REI is The Broke Backpacker's retailer of choice for ALL things outdoors, and an REI gift card is the perfect present you can buy from them. And then you won't have to keep the receipt. 😉
Buy on REI!
Quarter Dome SL 2 Doors and Vestibules
Quick answer: 2 D-Shaped Doors and 2 Vestibules (21.5 sf. total)
When your tent is multiple-occupancy, it stands to reason that you'll want multiple doors. You don't want to be crawling over your bedmate in the middle of the night with a full bladder. And you hope that partner doesn't have to get up for a midnight run, causing you to curl up to get out of the way or evacuate the tent altogether.
The Quarter Dome SL 2 makes the midnight run more convenient for everyone involved! You don't have to move a digit when your partner takes off for the woods and when your turn comes, you can unzip and stagger outside without worrying about getting tangling up by small or overhanging vestibule doors.
Don't underestimate vestibule space. How you use the vestibule directly affects the amount of space you have in the tent.
Amateur tip: your entire 45L pack makes a great orthopedic pillow to prop your knees up while you sleep; if you don't have proper vestibules, that is.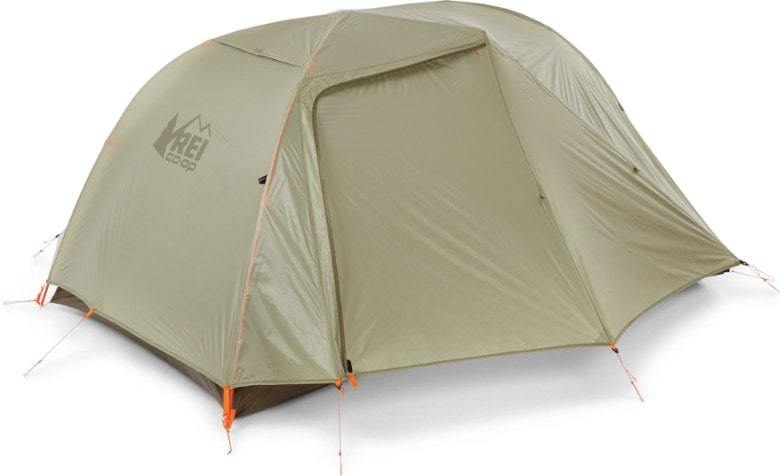 With 2 vestibules over 10 square feet each, the Quarter Dome SL 2 boasts some of the biggest vestibules in the game.
Maybe you always sleep on your back with an orthopedic pillow. For the rest of us, make sure your vestibule space can accommodate your gear. It needs to be large enough to fully cover your pack and hiking boots without peeking out.
The last vestibule-related feature we'll mention is the opening size.
The vestibule door being bigger than the mesh tent body door is all sorts of convenient. Smaller size, different shape, and bad alignment can make every entry/exit a maneuver. You don't want to be performing acrobatics every time you want to sit to take your boots off.
With the Quarter Dome's oversized access, you'll have no trouble plopping down on the inside and wrestling off your muddy footwear.
REI Co-op Quarter Dome SL 2 Breathability and Ventilation
Any good backpacking tent will have proper ventilation — vents are open gaps, usually on the top and sometimes near the bottom.
The Quarter Dome SL 2 has optimized its ventilation system. The rain fly slightly overhangs the base of the tent, providing airflow without exposing you to outside moisture.
The roof vent also overhangs so you can safely leave it open for ventilation when weather threatens your comfort. In the case of stronger rainstorms, the flap can Velcro closed to become an impenetrable fortress of dryness.
We're usually cautious when we see a single roof vent, but the larger size of this vent is enough to promote air passage in through the top vent and out below the rain fly.
Personal experience with poor ventilation
Hey y'all, Art here! I'm an editor for the Broke Backpacker and I couldn't help but input a counterexample about bad ventilation from my very first EVER backpacking trip! Spoiler: I would've been MUCH more comfortable and a whole lot drier in the Quarter Dome.
I went on a group trip to the southern end of the AT and hiked 5 days on my little middle schooler legs. At night, my brother and I crawled into our 2 person tent from Walmart that still had that nauseating fresh-out-of-the-box chemical soup smell.
The weather was beautiful all week! Warm and sweltering during the day, but crisp and comfortable at night. And not a bit of rain.
Thinking it was the thing to do, we zipped the tent up tight every night and found in the morning that inside of the tent was completely soaked. The outside of the tent was dry by the time we got out – the little dew had already burned off. The inside, however, was dripping on us and water trickled down the sides.
Without airflow, our breath had condensed on the inside surfaces of the tent so that when we woke up, our tent was the only wet spot around. Any tent needs proper ventilation, especially in humid climates.
So take it from me and read up on ventilation when purchasing a tent. Also, make sure you know how to set up the ventilation properly.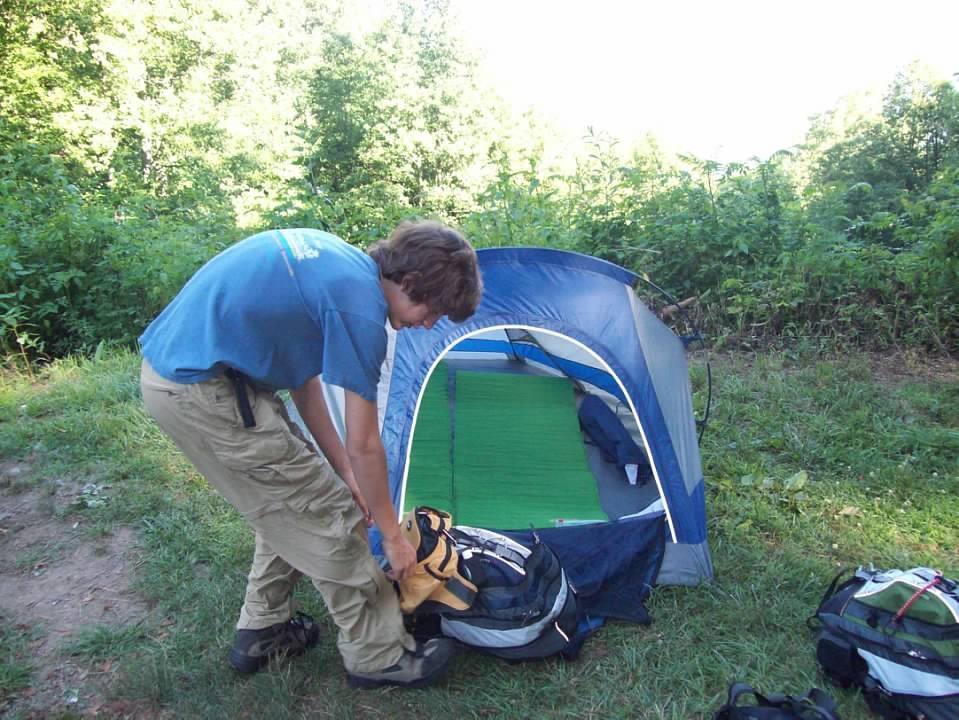 Other Things We Like about the Quarter Dome SL 2
Let's take a moment to talk about aesthetic. Any seasoned backpacker will tell you that looks should be the last consideration when deciding on a piece of gear. On the other hand, I still tend to fall in love with pieces that match my particular design preferences.
The Quarter Dome SL 2 comes in one very sensible, non-techy shade of muted sage. With a name like muted sage, this color isn't meant to stand out — it wants to blend into and be part of its environment.
If you don't want your tranquil experience in the wilderness interrupted by the ever-prevalent hunter's orange, here's a good option. If you don't want to be the showoff kid at the music festival with the flashy 4-season expedition tent, this natural shade might just do it for you!
Any backpacking tent should be made with good, lightweight materials, but it's equally important that those materials are durable and weather resistant. We like that this tent uses the bathtub design – lots of mesh to keep you cool and allow you a 360 view when the weather's nice, but a tough nylon base so your tent is less likely to get damaged by normal use.
The bathtub of the tent is water resistant, but we wouldn't want to ride out any bad weather without the matching footprint. Besides keeping you dry, any sort of ground cover protects your tent from tears or stretching when you pitch on challenging terrain.
Things We Don't Like about the REI Quarter Dome SL 2
There are few complaints we can make about the Quarter Dome tent. There are a couple of things we noticed that you should keep in mind though.
We've mentioned that the tent body tapers near the feet, cutting down on weight. Because there's only one pole connecting to the foot end, it's absolutely necessary to stake down the body of the tent. Otherwise, the tent will fold in and the rain fly will not fit correctly.
This doesn't cause a huge issue since most campers will fully stake their tent anyway, but staking correctly can be more tricky on uneven ground, rocks, and hardpack. Improperly staking the body of the tent will cause problems with fitting the fly, so it's important to do correctly.
Related to the fly and its ample vestibule doors (which we love) come more fitting problems. Two stakes hold each vestibule in place, allowing for more error in the staking process.
Also, two stakes mean more adjustments when you want to open up your rain fly for good weather or tighten it down like a fortress in bad weather.
Neither of these problems is severe, and in most cases won't affect the user. The setup is remarkably simple and staking would only cause problems in rare circumstances.
All in all, this tent blows away our expectations!
REI Quarter Dome SL 2 vs The Other Guys: Competitor Comparison
The Quarter Dome SL 2 stands among the best 2 person tents at the market, and in our opinion, there's only one other tent that can match or outmatch its value.
The MSR Hubba Hubba NX-2 is the most impressive 2 person tent we've come across and you can have a look at our thoughts in our Hubba Hubba review. It combines impressive trail ruggedness with versatility. Its drawbacks are the price tag (up to $120 more than you would drop on a Quarter Dome) and the trail weight (a full pound over).
A competitive ultralight 2 person tent is the Big Agnes Tiger Wall UL. Once again, this backpacking tent is a bit more, at $400. The Tiger Wall's undeniable advantage is its weight, 6 oz. lower than our Quarter Dome.
So, what about the REI Half Dome 2 vs Quarter Dome 2?
The REI Co-op Half Dome 2 Plus costs only $229, but can't match the Quarter Dome's specs. The Half Dome sacrifices trail comfort for extra interior space and weighs 5 lbs. 5 oz. This is a stand-out 2 person tent as well but the Quarter Dome is a much better ultralight backpacking tent. We recommend the Half Dome if you're not going to be taking your tent on thru-hikes.
BEST LIGHTWEIGHT 2 PERSON TENT
BEST LIGHTWEIGHT 2 PERSON TENT
REI Quarter Dome SL 2
> Price > $319.00
> Weight > 2 lbs. 14 oz.
> Floor Area > 28.7 sf.
> Height > 38 in.
OVERALL FAVORITE 2 PERSON TENT
OVERALL FAVORITE 2 PERSON TENT
MSR Hubba Hubba 2
> Price > $549.95
> Weight > 3 lbs. 4 oz.
> Floor Area > 29 sf.
> Height > 40 in.
RUNNER UP LIGHTWEIGHT 2 PERSON TENT
RUNNER UP LIGHTWEIGHT 2 PERSON TENT
Big Agnes Tiger Wall UL 2
> Price > $339.95
> Weight > 2 lbs. 8 oz.
> Floor Area > 28 sf.
> Height > 39 in.
BEST BUDGET 2 PERSON TENT
BEST BUDGET 2 PERSON TENT
REI Half Dome 2 Plus
> Price > $229.00
> Weight > 5 lbs. 5 oz.
> Floor Area > 35.8 sf.
> Height > 44 in.

Our GREATEST Travel Secrets…
Pop your email here & get the original Broke Backpacker Bible for FREE.
Final Thoughts on the REI Co-op Quarter Dome SL 2 Tent
We hope you now have the information in this REI Quarter Dome 2 tent review to choose your 2-person backpacking tent! We have discussed lots of pros and cons for the REI Co-op Quarter Dome SL 2 and you now know its potential uses and its few shortcomings.
When it comes to choosing a backpacking tent, your decision will affect every moment of your trip – carrying your tent during the day and sleeping in it at night. We confidently recommend this tent as it provides you comfort during your hike and at camp.
We can't recommend cheaply made gear and we truly believe good equipment pays for itself in time with its durability and your safety. REI continually makes reliable gear that doesn't fail at inopportune times. When properly cared for, their tent will last many backpacking seasons!
This tent begs for the outdoors. It's so light and small that you can keep it with so you're ready whenever an adventure shows up. Throw it in the bottom of your pack and hit the trails!
Before you head out again, add the Half Dome Dome SL 3 to your kit!
What is our final score for the REI Quarter Dome SL 2? We give it a rating of 4.6 out 5 stars!

---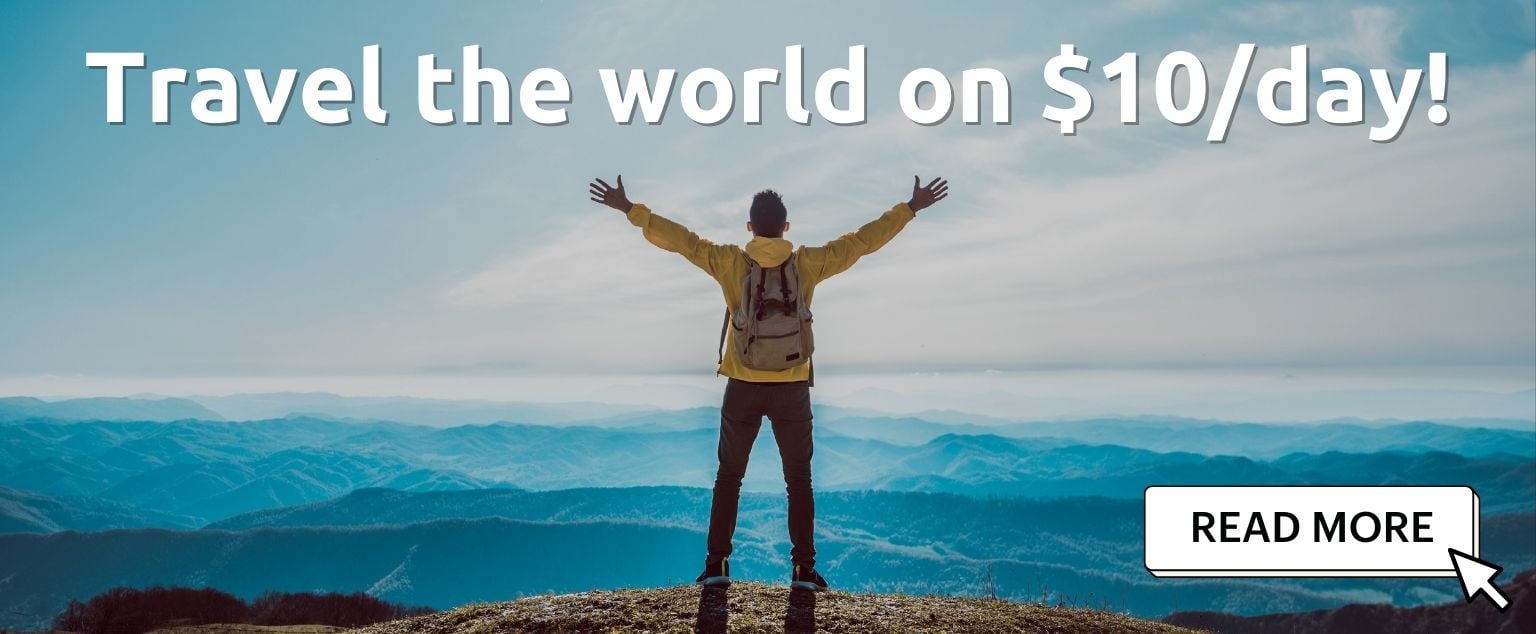 And for transparency's sake, please know that some of the links in our content are affiliate links. That means that if you book your accommodation, buy your gear, or sort your insurance through our link, we earn a small commission (at no extra cost to you). That said, we only link to the gear we trust and never recommend services we don't believe are up to scratch. Again, thank you!