Ever thought about taking trip to Saudi Arabia?
Probably not unless your a devout Muslim wanting to do Pilgrimage. Furthermore, unless you are a devout Muslim wanting to do on Pilgrimage (Haji) then you are not actually even allowed to visit Saudi Arabia! Yep, Saudi Arabia is one of the few countries on earth which does not grant tourist visas. At all. In fact, a friend of mine (who works as what I dubbed, a Corporate Counsellor) was not even able to enter the country to visit his girlfriend who was working there as an English teacher.
But that is changing. Saudi Arabia is currently in the process of modernising and reforming and that includes opening itself up to tourism. Plans are now afoot to introduce Saudi Arabia tourist Visas in the near future. It is still not entirely clear what the passport requirements for Saudi eVisa will be, but it is coming and we will let you know as soon as well now!
Therefore, for the first time in a long time, adventure seekers and culture vultures will be able to visit on of the most unique countries on earth for themselves.
Let's deal with the giant Elephant in the room. Saudi Arabia does not exactly have an inspiring reputation back in the western world and is perceived as repressively conservative, sexist and lacking in human rights. There may well be some truth in these notions but in this post we are not getting into politics. All I will say is this;
(1) The country is in the process of modernizing. Women's rights are steadily improving and did you know that the country will soon be the single largest provider of 100% green and renewable Solar power of earth?!
(2) A nation is not defined by its ruling regime. In the last few years I have visited Iran, Venezuela and Israel amongst other "controversial" countries, and I have been astounded on each occasion.
But What Is There To Actually Do in Saudi Arabia?!
Despite being perhaps the most conservative country on earth, the nation is apparently planning to build some Dubia style sun, sand, and sin style resorts along the red sea (awesome place for snorkeling). It is not yet clear when these will open or exactly how they will operate considering the nation's zero-tolerance on alcohol and immodesty.
At present though, there is still a hell of a lot to see and do in Saudi Arabia which you have probably never even heard of.
I will show you…
Mecca
Yeah so the Jewel in the crown of Saudi tourism has to be Mecca. The home of the Prophet Mohammed and the most sacred site in the Islamic world. Every Muslim on earth is supposed to make a pilgrimage at least once in their lifetime and each year hundreds of thousands made the journey in a moving show of spiritual devotion.
Note that at the time of writing, Non-Muslims are not allowed to enter.
The Mosque of Medina
Medina is another Holy City and the Mosque is the 2nd most sacred Holiest Islamic site in the world.
As with Mecca, this is not open to non-Muslims.
The Lonely Castle of Mada'in Saleh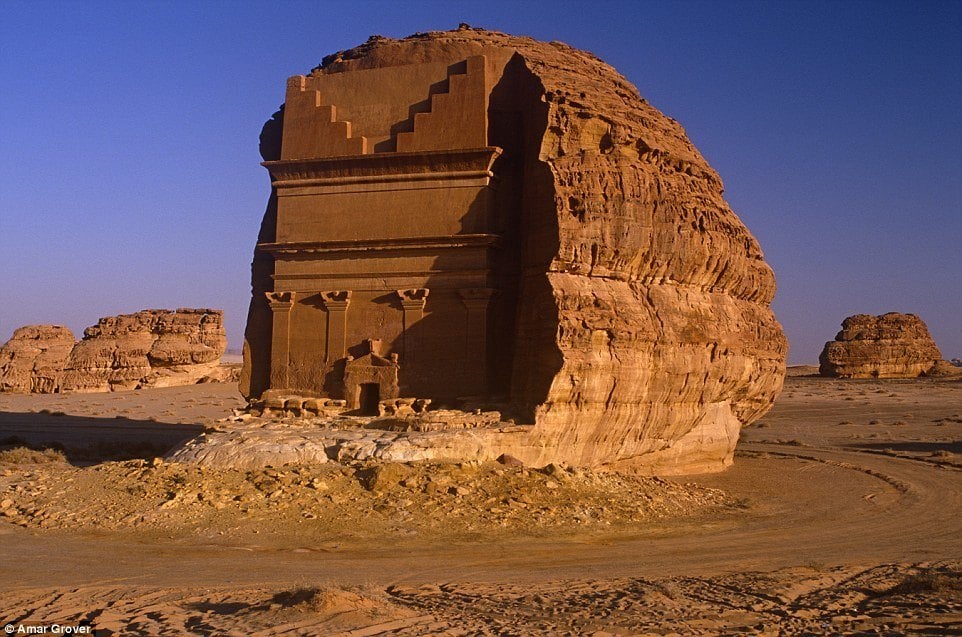 The Arabian deserts are littered with ancient ruins, balmy rock formations and works of awe. Mada'in Saleh is almost an ancient lost city of tombs and monuments lost amongst the rocky wilderness. Chief amongst these though is the Lonely Castle carved into a huge rock by the Nabateans in the first century.
This one has to be filed as one of the lesser celebrated wonders of the world.
Marble Village of Dhee Ayn
Dhee Ayn or, as it is also known, Aqabat al-Baha, is a 400-year-old abandoned village that rises up from an Oases mountainside and is visible for miles around.
This is one to unleash your inner Indiana Jones.
Al-Wabeh Crater
If you think that deserts are just boring masses of sand, then think again. Deserts are actually starkly beautiful lands packed with geological wonders.
Al-Wabeh Crater in Saudi Arabia opens up from the barren desert looking like a mega meteor crash site. However, Geologists actually think that the crater is the result of a gigantic steam explosion in the earth and the result, is a magnificent white salt bed.
Eve's Tomb
Folklore has is that the Mother of us all, the first woman eve lies buried inside an ancient cemetery in Jeddah. Of course, there is no way of knowing this for sure but nevertheless the site is an archaeological wonder and well worth a visit for anybody wanting to pay their respects to their Great-great-great-great Grandmother.
Sadly, the Wahebist authorities have allowed the site to fall into some neglect.
Mount Hareb
Enter our second (alleged) heavyweight Biblical site. Mount Hareb is one of several Middle Eastern mountains where Moses may have received the Ten Commandments. The site is protected by barbed wire and armed guards but the surrounding area is scattered with rocks once said to have been used to grind manna from heaven, and some are covered with ancient Egyptian and Hebrew scrawl.
Rock Drawings
The deserts are littered with stones covered in ancient rock drawings. The art has been attracting archaeologists for years. These drawings were the work of ancient, pre-Islamic nomadic tribes are just fascinating.
The Kingdom Tower of Riyadh
So far we have focused on ancient sites and quite rightly so. However, what about modern-day Saudi Arabia's beating pulse? Well you will see it in Riyadh's uber, flash central district. Saudi Arabia is of course, an obscenely wealthy nation and with obscene wealth comes big towers. The Kingdom tower is 922 and despite its fame, is only the 3rd biggest building in Saudi Arabia. It contains a shopping mall and an observatory.
Red Sea Scuba Diving
The red sea is one of the best places on earth for Scuba Diving. The waters are clear and shallow, the bed covered in Coral and there is an abundance of marine life. Whilst Israel, Jordan, and Egypt have cornered the market in Red Sea scuba diving, Saudi Arabia offers the opportunity to have the waters pretty much to yourself as there are no other tourists! (yet…)
Things To Remember
Remember, Saudi Arabia is a very conservative, Islamic theocracy that obtains a fairly rigorous Sharia law. This is honestly nothing to get all fearful and hysterical about, but it does mean you have to remember some very important ground rules. Check out this post for the full rundown of dress, decorum, do's and don'ts!
---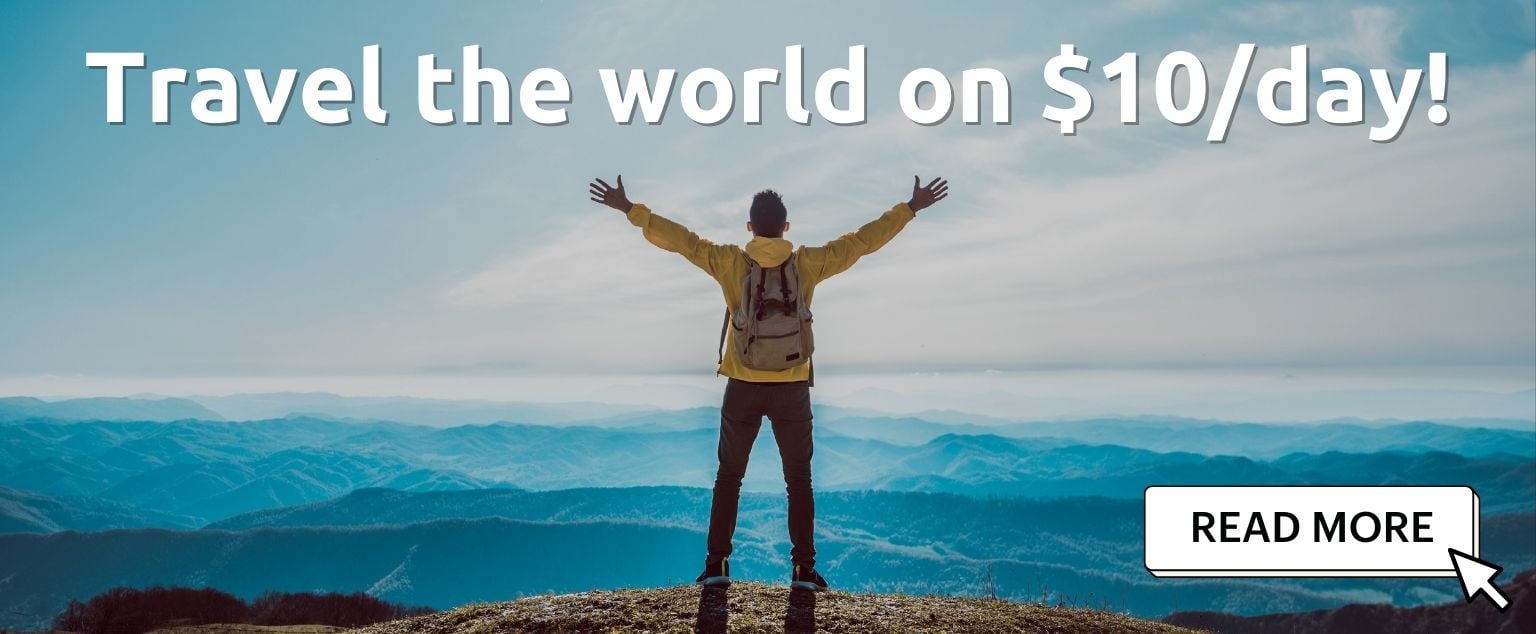 And for transparency's sake, please know that some of the links in our content are affiliate links. That means that if you book your accommodation, buy your gear, or sort your insurance through our link, we earn a small commission (at no extra cost to you). That said, we only link to the gear we trust and never recommend services we don't believe are up to scratch. Again, thank you!