Anchorage is Alaska's largest city and in so many ways, the gateway to its epic wilderness. If you are headed to the cold North, then Anchorage a great base and natural jumping off point for getting to grips with mountains, fjords and landscapes.
There are a whole load of great things to do in Anchorage and quite a few day trips from Anchorage that really take in the stark beauty of Alaska. There are opportunities to walk around on glaciers, cruise around on fjords, and even do fly-bys of the massive mountain that is Denali. This is all the usual stuff though. What about the more unusual, the stuff that's less spoken about?
That's why we've decided to create this epic guide to the very best unusual things to do in Anchorage. We've made sure to include a great mix of the natural stuff that makes this place such a tourist draw, as well as some more off the beaten track activities that are bound to keep just about any backpacker or independent traveller interested in their Alaska trip. Let's get into the details of what those are!

Unlock Our GREATEST Travel Secrets!
Sign up for our newsletter and get the best travel tips delivered right to your inbox.
Top Things to Do in Anchorage
From mountain tops to hot dogs to trolleys, there are plenty of things to do in Anchorage. We're gonna start with running through the top picks.
Anchorage is all about adventure – well, it is for the most part. With so many natural wonders and rugged landscapes just on the doorstep of Alaska's largest city, visiting without getting to see at least one of them would be sacrilege. One of the best places to experience that outdoors-y goodness for yourself is the Chugach Mountains.
Whilst you may not be up for serious mountaineering this time around, visiting the Turnagain Pass is definitely doable with or without the aid of equipment. Drive along the Seward Highway for beautiful photo opportunities of the mountains and, if you're lucky, beluga whales out to sea.
2. Adventure around Earthquake Park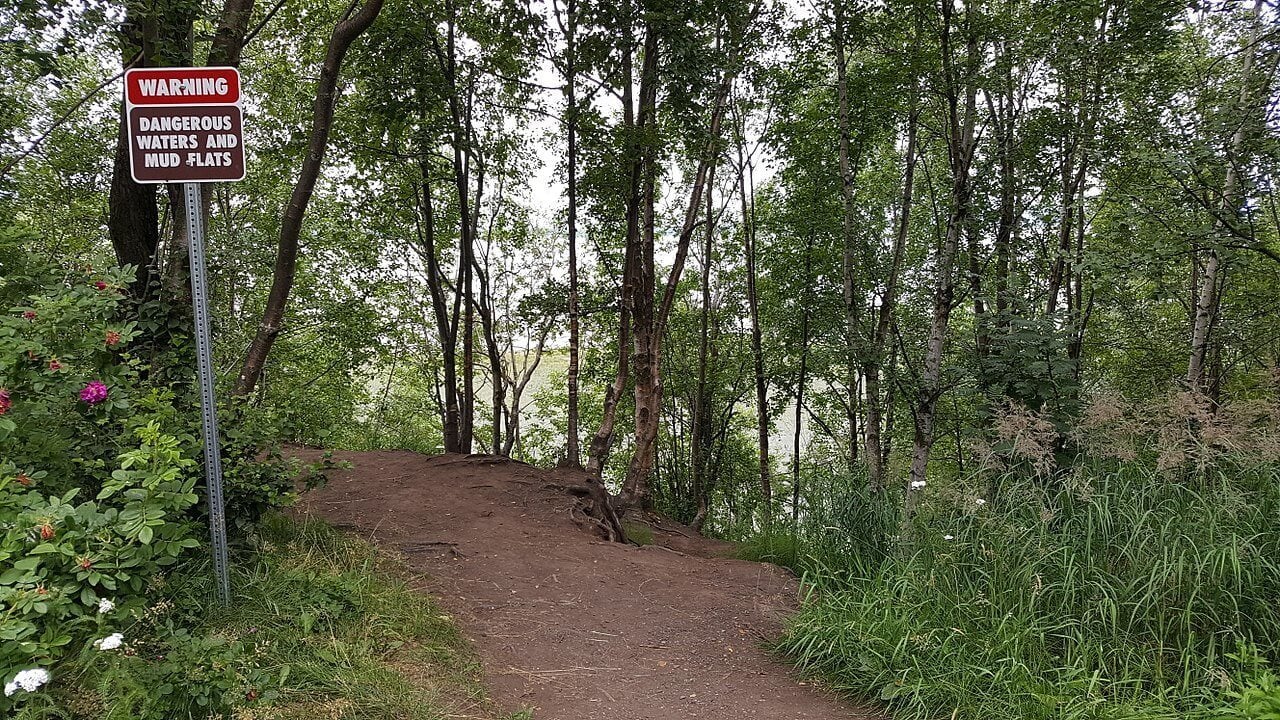 Earthquake Park commemorates the Good Friday Earthquake of 1964. And for good reason: this 9.2 magnitude quake is the strongest ever recorded in North America and has quite literally reshaped the what this part of Alaska looks like. The park is a testament to that: it now has a sharp drop-off to the sea and a strange rippled hills.
It's got informative signs around the place, telling you about the geology of the landscape before, during and after the earthquake; it'll tell you how Anchorage was affected by this powerful earthquake. Bonus: from here, on a clear day at least, you can see Denali.
FIRST TIME IN ANCHORAGE
Bootleggers Cove
Bootleggers Cove is in the northwestern corner of the main Anchorage town, up by Downtown and over a little. It's facing onto the Knik, the 25-mile long river with a glacier as its source.
Places to visit:
Go on a historic ride on the Anchorage Trolley Tours.
Join the Coastal Trail walk at Elderberry Park.
Treat yourself at the highly-rated Snow City Cafe.
For more Places to Stay, check out our full Anchorage Neighborhood Guide!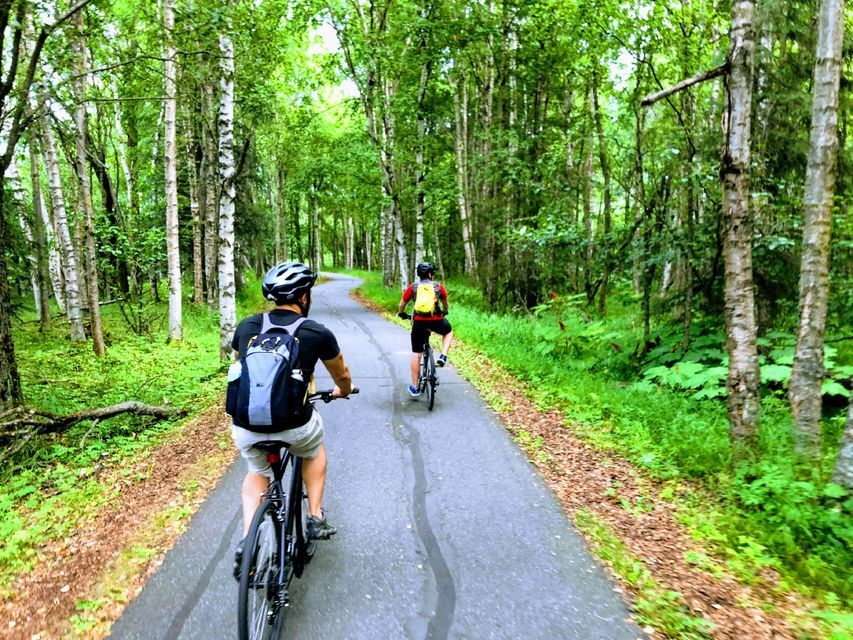 What better way to see the natural and wildlife sites of Anchorage – and at speed – than by bike! It's one of the best things to do in Anchorage, especially if you want to get around quickly and soak up all of the top vistas that this Alaskan city affords.
You can bike through Kincaid Park, where you can spot moose roaming free; pedal along the coast to get a glimpse of five different mountain ranges, as well as the rugged coastline of Cook Inlet. Travel far as you like: this isn't like having to hoof it and makes for an easy way to get around. Stop off at the visitor centre in town for information on where to rent a bike.
One of those unmissable things to do in Anchorage is to ride on one of its classic trolleys. Ok, so these may not be 'public' as such, and are more of a tourist thing, but they're heated (bonus) and have panoramic windows for soaking up the sights. Pick up the bus from the corner of 4th and F Street and get going.
Hit up all the top sights, from the Westchester Lagoon and the Alaska Railroad to watching planes landing at Lake Hood and see if you can spot wildlife along the way. Being, you know, in a vehicle, this makes for one of the best things to do in Anchorage when it's raining.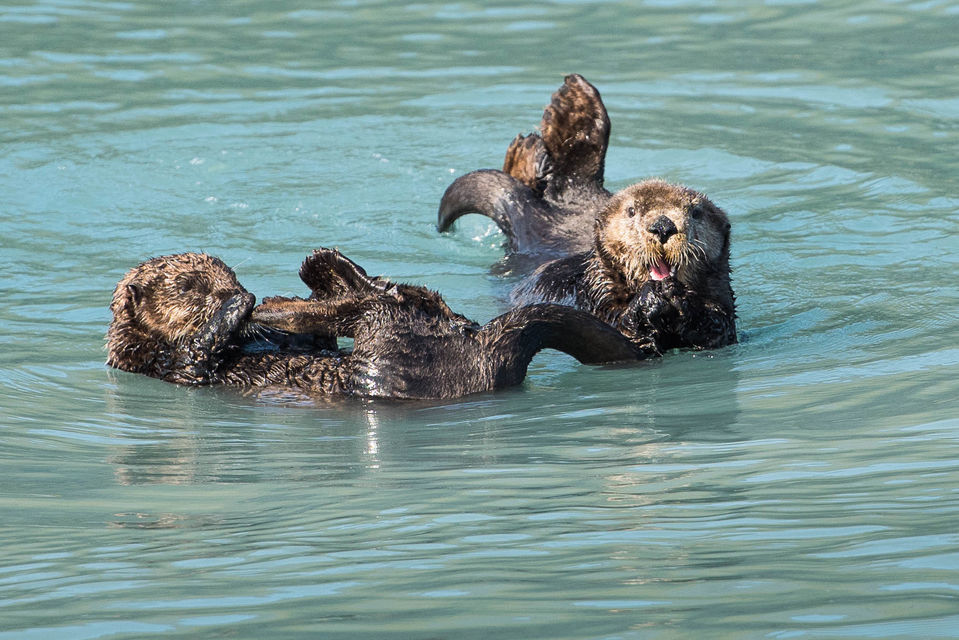 Take yourself on a wildlife cruise and watch out for whales, puffins, sea otters and all sorts of other majestic animals through the mighty Resurrection Bay. This city is all about getting out and into nature to see what wildlife and awesome landscapes there are to glimpse, so heading out to the Kenai Fjords is one of the quintessential things to do in Anchorage.
Setting sail on any number of purpose-built boats from Seward Harbor, you'll get to see some spectacular natural sights. Our favourites are when porpoises chase the boat or seeing sea otters going around balancing their babies on their stomachs. Then again, orcas and humpbacks are pretty awesome too! You can book a tour year round.
6. Tuck into a reindeer dog
Hot dogs say a lot about a place and this most quintessential of American snacks has had a very Alaskan transformation in this city. In Anchorage, the 'traditional' way to make a hot dog involves using reindeer meat – makes sense, right? Not only that but they're topped with Coca Cola-glazed onion.
Try this local snack and involve yourself in one of the best things to do for foodies in Anchorage. One of the better places to try out the reindeer dog is at a family-run joint called Red Umbrella Reindeer, or maybe at Yeti Dogs. Again, International House of Hotdogs might be best. Explore these food trucks and see which you prefer.
Small Pack Problems? 😉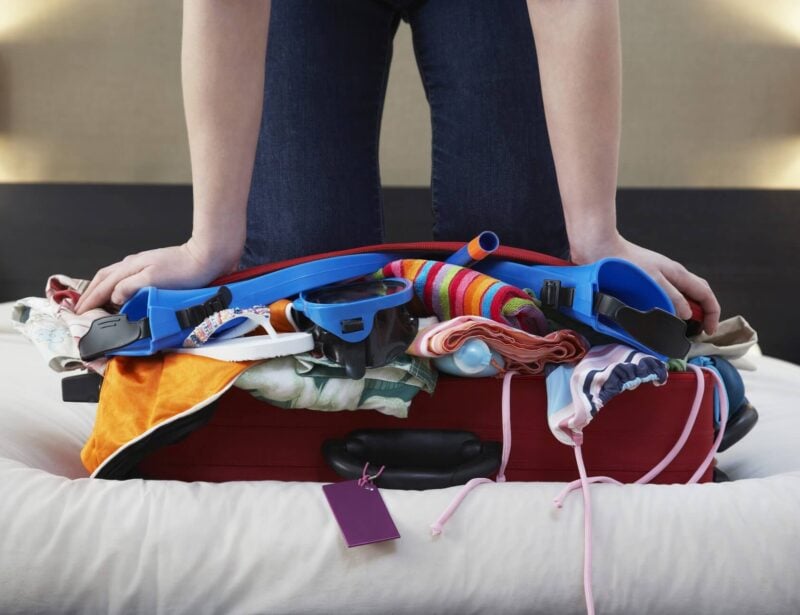 My missus travels with all her clothes in ziplock bags: don't be like my missus. UP YOUR PACKING GAME!
Packing cubes for the globetrotters and compression sacks for the real adventurers – these babies are a traveller's best kept secret. They organise yo' packing and minimise its volume too so you can pack MORE.
Or, y'know… you can stick to ziplock bags.
View Our Fave Cubes
Or Check Out the Sacks!
Unusual Things to Do in Anchorage
Moving on now, we're going to run through the lesser known things to do in Anchorage from gorgeous glaciers to spirit houses.
It's not every day you find yourself walking around a glacier, so we would say this is one of the more unusual things to do in Anchorage. So wrap up warm and head out to explore Matanuska Glacier. You'll have to travel along the Glenn Highway and then wind your way up the Matanuska Valley.
Check in at the Glacier Office (where you should definitely take advantage of the warmth) and then head to the Glacier House for stunning views of the glacier itself. You'll get to explore the glacier by sled, check out some of its famous blue ice, and generally be in awe of how huge and powerful glaciers are.
*Disclaimer – Owing to the alarming rate of global warming, the glacier may well have totally melted away by the time you get to it and Alaska turned entirely to desert.
8. Be amazed by the colourful spirit houses
Definitely one of the most unusual things to do in Anchorage would be to check out its spirit houses. Out in Eklutna, not far from the city itself, you'll find the St. Nicholas Orthodox Church – one of the vestiges of Russian missioners in the area in the 1830s.
The local Athabasca tribe combined their native beliefs with that of the Orthodox church, resulting in an interesting cocktail of traditions. One of these is the spirit houses: graves, basically. Formerly practising cremation, the Athabasca people began burying their dead along with a blanket on top to comfort the soul. Then the decorated house is placed on top and left for nature to take its course.
9. Check out some taxidermy at the library
There's a library in Anchorage that isn't your usual library. It's the Alaska Resources Library and Information Services. There are 250,000 items for you to take a look at, from research databases to print journals – but it's the huge selection of taxidermy that you can literally check out for a fortnight at a time that makes visiting here one of the weirdest things to do in Anchorage.
The taxidermy is of Alaskan animals, which makes more sense, we suppose. Around the library itself – more like a museum – you can browse the taxidermy behind glass, from bears to musk ox. Definitely odd.
Safety in Anchorage
Anchorage has a lower crime rate than a lot of other US cities, but it's not in the city that you should be on full alert: it's in the wilderness. The key is to plan and to be prepared for any eventuality.
Your safety in and around Anchorage will depend on where you're going. Bear and moose safety, in particular, is very important – people can (and do) die in encounters with these big beasts. They're a real threat.
Safety when you're out on trails, knowing where you should and shouldn't be, what you should wear, what you should take with you… There's a lot to think about, so we would recommend going out with an experienced guide. That's your best option.
The basics would be to tell people where you're going, not go out wandering by yourself, and to wear appropriate clothing. There are so many tours and guided groups you can join that there's no excuse for putting yourself at risk!
Read our tips for traveling safely before you fly and always get travel insurance. Check out our roundup of the best travel insurance.
Travel with peace of mind. Travel WITH a security belt.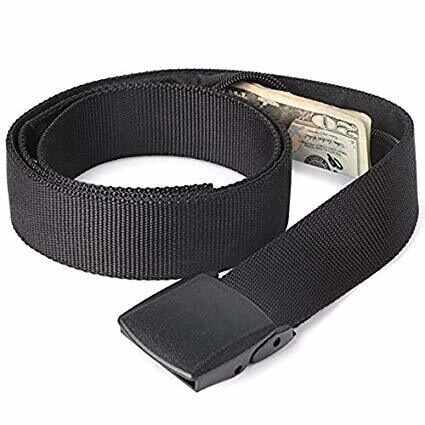 Get your cash stashed with this awesome Pacsafe money belt. It will keep your valuables safe no matter where you go.
It looks exactly like a normal belt except for a SECRET interior pocket perfectly designed to hide a wad of cash or a passport copy. Never get caught with your pants down again! (Unless you want to.)
Hide Yo' Money!
Things to Do in Anchorage at Night
The nights in Anchorage can be long and cold but this doesn't mean that you have to sit home sipping coca. Hell no, in fact, some of the most awesome things to do in Anchorage only get started once the sun goes down.
How could going to witness the marvel that is the Aurora Borealis not be one of the best things to do in Anchorage at night? It's a no-brainer – and something you should definitely be planning to do on your trip to this Alaskan outpost.
You could make it a night to remember by packing yourself a bit of a nighttime picnic and a flask of hot tea, cocoa or coffee (whatever takes your fancy). Being so close to the vast wildernesses of Alaska, with barely any light pollution at all, you don't have to travel very far outside of Anchorage at all to catch a glimpse of the captivating Northern Lights.
11. Grab a beer or two at Time Out Lounge
The perfect place to hang out with a few cheap beers to the sound of live music, Time Out Lounge is a dive bar through and through – a fading institution in the USA. Set in Midtown Anchorage, this bar (founded in 1976) also does food, so you don't have to go home hungry.
There's also a dance-floor and a very welcome happy hour. Open from 10pm to 2:30am, spending a few hours in this dive bar is definitely top on our list of things to do in Anchorage at night.
Where to Stay in Anchorage
Looking for a specific place to stay? These are our highest recommendations for places to stay in Anchorage. Of course, you can also find some unique accommodation options too, such as cabins in Alaska!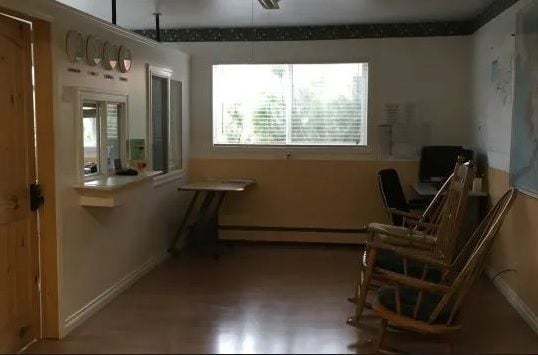 Family-run, the Arctic Adventure Hostel is a clean, quiet and secure place for travelers. The staff are welcoming and go out of their way to ensure your stay is as comfortable as possible. Enjoy the free tea and coffee making facilities.
Need to spend some quality time with fellow backpackers? Get your fix by staying at one of these amazing hostels in Anchorage!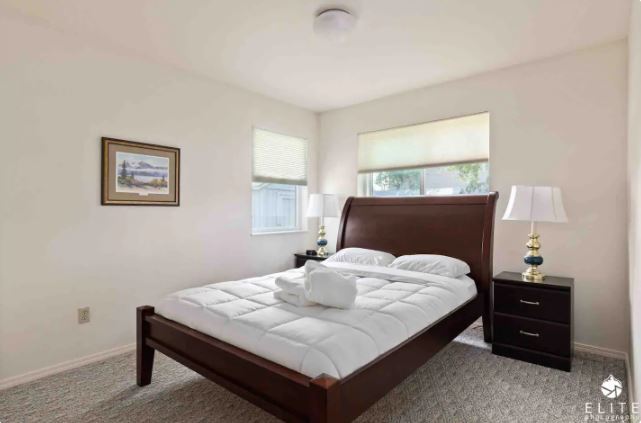 Right in the heart of downtown Anchorage and just a block away from cafes, public transportations and coastal trails, this space is ideal for first-time visitors to Anchorage. This self-contained place is an excellent base for exploring the surroundings and enjoy stunning views of the sunset.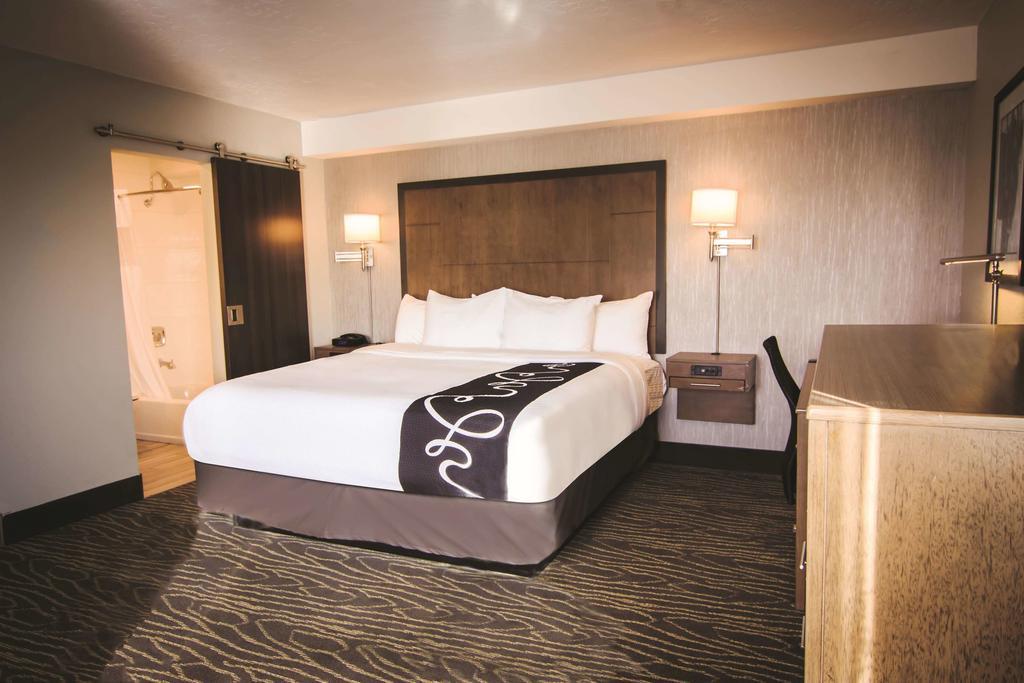 There are 84 modern rooms at the pet-friendly La Quinta Inn & Suites Anchorage Airport, each providing all the essentials to ensure a comfortable stay. Hot drinks can be brewed with the provided coffee and tea supplies.
Romantic Things to Do in Anchorage
Cold, stark wilderness doesn't exactly scream conventional romance does it? However, in fact there are a lot of romantic things to do in Anchorage for couples who's definition of romance doesn't start and end with cheesy Italian restaurants.
If you're looking for the most memorable date ever, then look no further than going on a dog sledding adventure in Anchorage. Head across the snow with your beau on an Iditarod sled, zoom across a glacial snowfield and spot wildlife along the way. Pretty cool as far as romantic things to do in Anchorage go!
If you and your partner are animal lovers, then you'll love this even more: you will get to meet the huskies who pull your sled along, which is basically an experience in itself. How awesome.
13. Spot wildlife at Flattop Mountain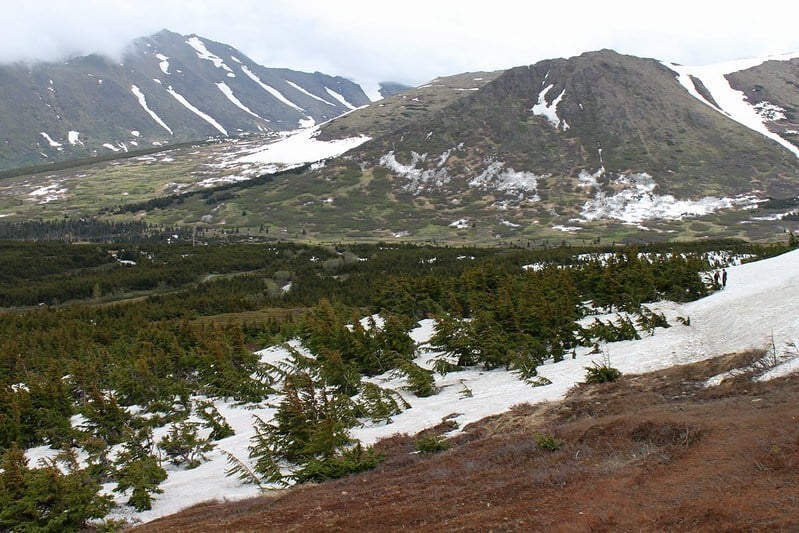 One of the most popular things to do in Anchorage is to head up Flattop Mountain; don't worry though, this is a pretty easy day hike that practically any level of hiker can do. And if you're in Anchorage, chances are you like the sound of the outdoors, right?
So get your wet weather gear on, lace up those hiking shoes, and make your way up the railway sleeper stairs of the mountain for one of the most romantic things to do in Anchorage. It's not too strenuous, and there's benches at the top to admire the view together. Cute. To get there from Downtown, take the Flattop Mountain Shuttle.
Best Free Things to Do in Anchorage
Alaska's appeal is it' raw nature. Therefore, there are loads of cool things to do in Anchorage that don't cost any money at all!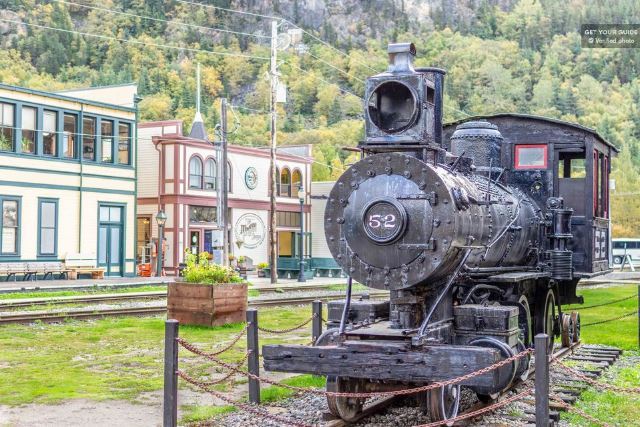 Also known as the Seward-Nome Trail, the Iditarod National Trail is a historic trail that opened up this region whilst the last great American Gold Rush was going on. Parts of it are open to be walked by the public and, though parts of the northern trail are open only in summer, the southern parts of the trail are open all year round.
From Anchorage, you can join the trail at the Chugach State Park. Once used by mail carriers and other travellers, and dating back thousands of years, today it's one of the best free things to do in Anchorage – especially if you're a fan of hiking. Find out more on the Iditarod National Historic Trail Alliance website.
Is This the Best Daypack EVER???
15. Go and surf on a moon wave
You wouldn't necessarily think that Anchorage goes hand in hand with surfing, but trust us: it does. Specifically at the Turnagain Arm waterway, close to Anchorage, is where the surfing action happens. A tidal bore or "moon wave" – all to do with the tide coming in and out – it creates a wave that makes its way up the waterway and can be up to 10 feet tall.
And if you don't feel like surfing, don't worry: it's still a spectacle to see people surfing on a backdrop of snowy peaks! Definitely one of our favourite free things to do in Anchorage.
Books to Read in Anchorage
These are some of the greatest American novels of all time. Be sure to grab a few them of them while backpacking in America.
Sometimes a Great Notion – A tale of a hardheaded Oregonian logging family that goes on strike, leading the town to drama and tragedy. Written by PNW legend, Ken Kesey.
Walden – The transcendental masterpiece by Henry David Thoreau that helped modern Americans rediscover nature and her beauty.
To Have and To Have Not – A family man gets involved with the drug smuggling business in the Key West and ends up in a strange affair. Written by the great Ernest Hemingway.

Our GREATEST Travel Secrets…
Pop your email here – we'll only send you travel content that's actually relevant 😉
Best Things to Do in Anchorage with Kids
If you are bringing your brood up north, then you will be delighted to learn that there are loads of awesome things to do in Anchorage with kids!
When you're in Anchorage, it's pretty important to go and learn about the native inhabitants of the region. A good way to get to grips with Alaska's native history is by exploring the Alaska Native Heritage Center.
It comes complete with indigenous architecture, a lake to stroll around, and plenty of information and opportunities to learn about the people who lived here for thousands of years before Europeans turned up. Learn about how people lived, get to grips with their craft, and even try some traditional tea. One of the most important things to do in Anchorage.
For more educational experiences, head to the Anchorage Museum. A great thing to do in Anchorage when it's raining (it's all indoors), this is the largest museum in Alaska and is the place to come to learn all about the various cultures that call the North home and the history of the area, too.
There's a discovery center, art galleries, a planetarium, places to refuel with a bite to eat and drink – you can spend hours in here. Opened in 1968, this place is all about Alaska, so… why not learn all about the state here?
Day Trips from Anchorage
Naturally, Anchorage lends itself to getting out of the city and exploring further afield. There are mountains, glaciers, famous trails and other interesting and stunning natural places in the surrounding area that make day trips from Anchorage a must when you visit the city. To give you some inspiration for the sort of thing you can be getting up to, here are two of our favourites.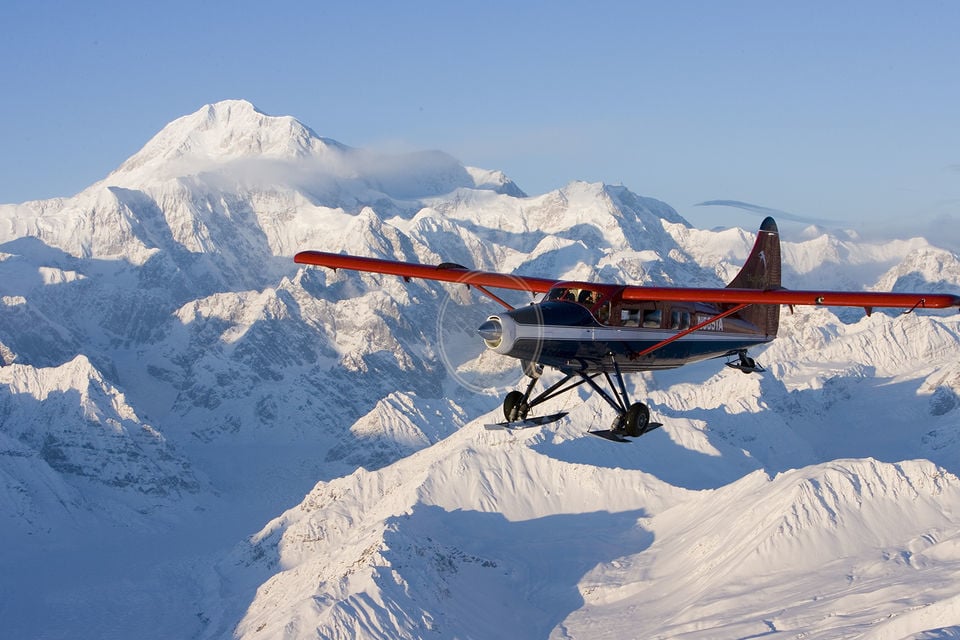 Wow. What a day trip from Anchorage this one is: actually getting to explore Denali National Park. Obviously, getting the plane for a day to clap eyes on Denali itself isn't going to be the cheapest thing to do when you're staying in Anchorage, but chances are you're only going to be here once. We're basically saying it's worth it because this landscape is unreal and looks even more amazing from a plane.
Fly over the clouds towards the snowy peaks, soar over the vast river systems of Talkeetna and over the Susitna Valley, and spot glaciers and icefalls. It's an otherworldly landscape and one that shows just how extreme and wild Alaska's scenery really is. If you're lucky (and if you want to) you could even get to land on a glacier. How cool would that be?
Ride the Alaska Railroad
The pretty iconic Alaska Railroad can be easily reached from the state's largest city for easily one of the most fun day trips from Anchorage. It's a good option if you're by yourself, with your family or travelling as a couple. The coolest thing about it is getting to spend the day in a backcountry area that's only accessible by rail.
For example, the Spencer Glacier Whistlestop is an area that's only accessible by train where you can hike, relatively easily, to the glacier overlook. There are plenty of other different options, so you can get on board for a variety of different journeys. But it's all about the train rides themselves: this thing has been chugging away for the past 90 years or so, making the railroad an unmissable slice of Alaska history.
Save $$$ • Save the Planet • Save Your Stomach!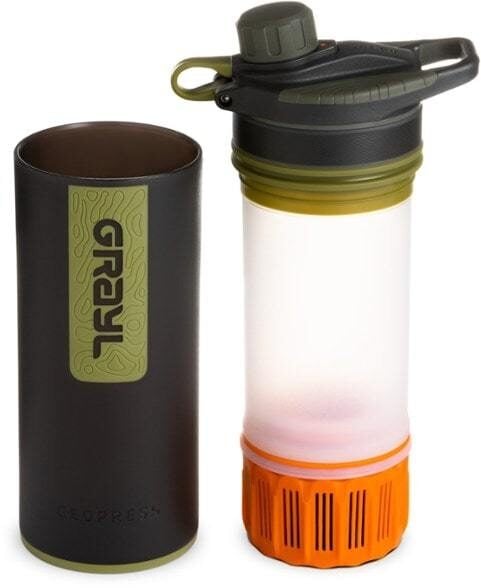 Drink water from ANYWHERE. The Grayl Geopress is the market's leading filtered water bottle protecting your tum from all the waterborne nasties. PLUS, you save money and the environment!
Single-use plastic bottles are a MASSIVE threat to marine life. Be a part of the solution and travel with a filter water bottle.
We've tested the Geopress rigorously from the icy heights of Pakistan to the tropical jungles of Cuba, and the results are in: it WORKS. Buy a Geopress: it's the last water bottle you'll ever buy.
Buy a Geopress!
Read the Review
3 Day Anchorage Itinerary
Those were the best things to do in Anchorage – with a few day trips thrown in for good measure, of course – making sure that you'll never have time to spare on your trip to this incredible part of the world. And that's a good thing. What's tricky, however, is trying to figure out how to fit it all in, which is where our handy 3 day anchorage itinerary comes in to play, to make sure you've got an airtight schedule.
Day 1
Make your way to 4th and F Street to catch the trolley. Especially good when it's raining, or when it's cold (a lot of the time), riding around on the trolley hitting up the sights of town is a good way to get to know Anchorage to begin with. Get off at Earthquake Park and spend a while exploring and learning about just how powerful a big earthquake can be (spoiler alert: very).
Pick up the trolley bus again and you'll be whisked on your way again. Make sure to stop at the Anchorage Museum; before you start looking around this gargantuan place of learning, history and culture, make sure you actually eat something at the onsite cafe, Muse. Then it's time to explore the extensive exhibits, which could take a while – there's a lot going on here. It closes at 6pm, by the way.
By now it's probably time to start the after-dark festivities. From the museum get the number 25 bus to Time Out Lounge (18 minutes, $2). This is your evening spot, where you can have a few drinks, have some food, and then have some more drinks to finish up. It's unpretentious and delicious.
Day 2
Start day two in Anchorage by embarking on a day trip, which in Alaska terms is just a stone's throw from the city: the Kenai Fjords. Here you can spend all morning (and part of the afternoon, most likely) marvelling at the insane natural beauty going on here. What a way to start your day, seeing epic glaciers and dramatic mountain backdrops.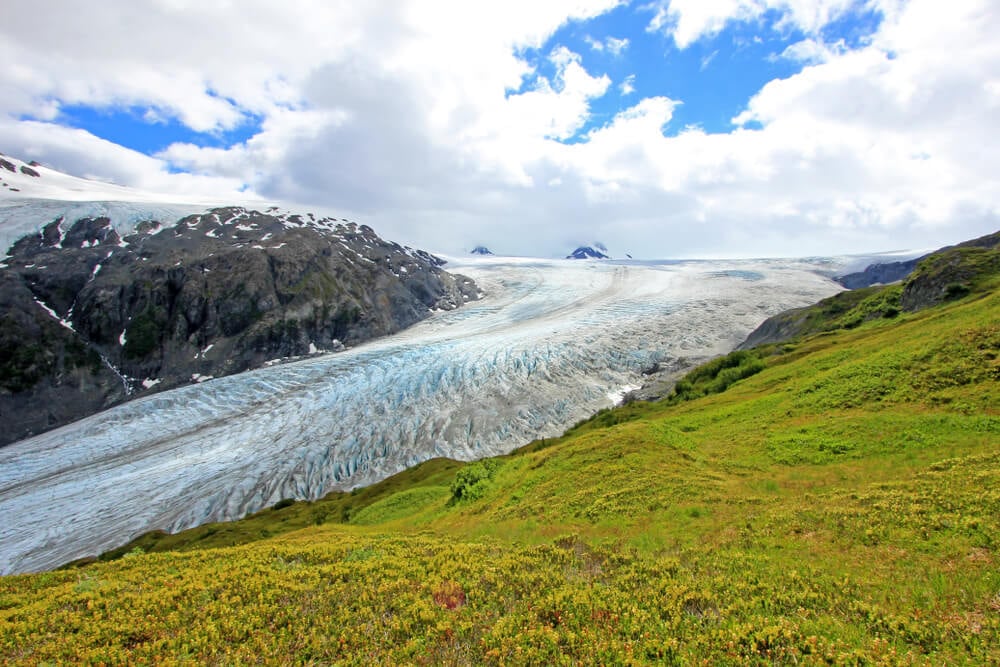 Head back into town and, depending on how many snacks you took with you on your trip to the Kenai Fjords, you may be either just a bit hungry, or totally starving. We'd recommend a reindeer dog at International House of Hot Dogs, which you'll find in the heart of Downtown Anchorage by the water's edge. Stroll after lunch along the coastal trail nearby.
Then have a chill back at your accommodation – you may even want a power nap. Because tonight you're heading off to see the Northern Lights! This is in an activity that can go on well into the early hours of the morning, so come prepared with some snacks, maybe a flask of tea. If you're hungry upon your return, Leroy's Family Restaurant is open 24-hours a day for all your comfort eating goodness.
Day 3
For a spot of breakfast on your third morning in Anchorage, head to Snow City Cafe. This is a local joint that serves up delicious breakfast; it's always very busy, so you may have to wait. It's worth it though.
Once you're full enough, head off for an adventure on a dog sled. You'll get to have fun adventuring around – plus it's super cute getting to meet the excited huskies you pull you along! Back in town, we would say that a visit to the Alaska Native Heritage Center is in order; it's a 35 minute bus journey on the VT1 bus from Downtown Anchorage (or a 12 minute drive).
At the Heritage Center you'll get to learn much more about the indigenous, native people who have called this land home for millennia. Continue your learning of Alaska's native people with a 15 minute drive back towards town (half an hour on the bus) to the St St Nicolas Orthdox Church in Eklutna, where you can see Athabasca spirit houses.
Back in town, hit up a brewhouse for food and beer; we recommend 49th State Brewing Co. or Glacier Brewhouse.
Don't forget your travel insurance for Anchorage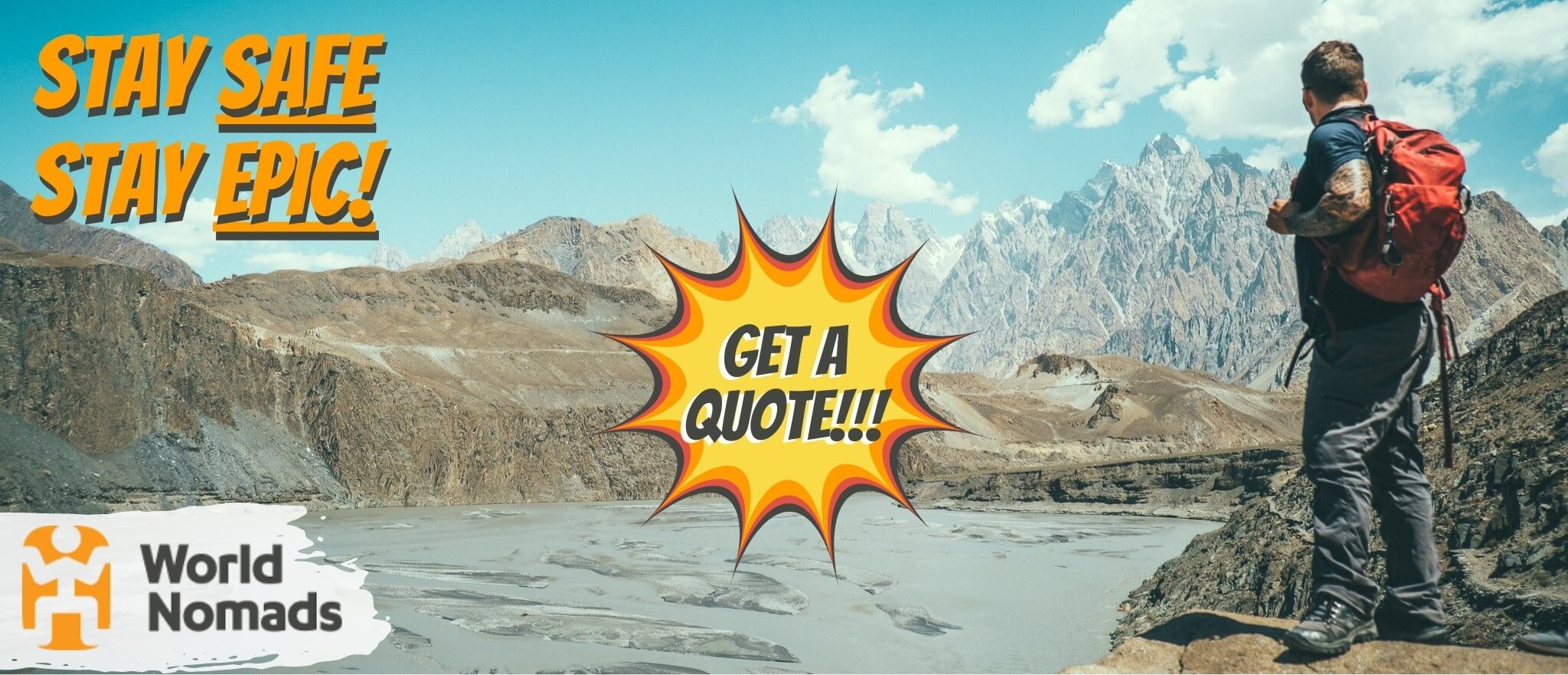 World Nomads' mission is to support and encourage travellers to explore their boundaries. They offer simple & flexible travel insurance, and safety advice to help you travel confidently.
They've been doing it since 2002 – protecting, connecting, and inspiring independent travellers just like you.
Get a quote below or read our in-depth review!
FAQ on Things to Do in Anchorage
Here are some quick answers to common questions about what to do and see in Anchorage.
Conclusion
Anchorage is a pretty well-trodden destination, but it's proximity to some truly wild slices of nature and wilderness make it a destination with a difference. Some things may be 'tourist-y', but it doesn't take much to instantly make them yours, and make them a lot more exciting – you can turn a fjord cruise, for example, into a heart-pumping mountain hike with dramatic vistas.
It's not tricky to get off the beaten track, so that's why we decided to help you get inspiration for making your trip to Alaska go off without a hitch with these cool things to do in Anchorage. Whatever you get up to, the views will be immense!
---
Bye for now, but not forever!
If you want MORE top-tier Broke Backpacker content like this, then sign up for our weekly newsletter below to get the latest and greatest!
And for transparency's sake, please know that some of the links in our content are affiliate links. That means that if you book your accommodation, buy your gear, or sort your insurance through our link, we earn a small commission (at no extra cost to you). That said, we only link to the gear we trust and never recommend services we don't believe are up to scratch. Again, thank you!