Moose, bears, orca, beluga whales, timber wolves, foxes, porcupines… the list of mammals you can see in Anchorage, Alaska, just goes on and on!
It's a mecca for nature and wildlife fans, with the state attracting between 1.5 and 2 million visitors a year. Not bad when its permanent population is less than 750,000!
But in a city known for being the final frontier to a land of ice and snow, working out where to stay can be tough. Somewhere with heating, preferably!
That's where our team comes in. We've put together a handy guide on where to stay in Anchorage, just for you. It's categorised by interest and travel style, so you know you'll be in your ideal zone!
So let's crack on, and soon you'll have your Alaskan accommodation sussed, knowing just where to stay in Anchorage!
Not worried about where you'll be and just looking for a fit for you? Check out our top picks for Anchorage in general!
Right in the heart of downtown Anchorage and just a block away from cafes, public transportations and coastal trails, this space is ideal for first-time visitors to Anchorage. This self-contained place is an excellent base for exploring the surroundings and enjoy stunning views of the sunset.
Family-run, the Arctic Adventure Hostel is a clean, quiet and secure place for travelers. The staff are welcoming and go out of their way to ensure your stay is as comfortable as possible. Enjoy the free tea and coffee making facilities.
Need to spend some quality time with fellow backpackers? Get your fix by staying at one of these amazing hostels in Anchorage!
There are 84 modern rooms at the pet-friendly La Quinta Inn & Suites Anchorage Airport, each providing all the essentials to ensure a comfortable stay. Hot drinks can be brewed with the provided coffee and tea supplies.
Anchorage is the largest city (but not the capital) of Alaska, the northernmost US state.
Alaska juts out of the northwestern corner of Canada and is just across the Bering Strait from Russia. Anchorage is on the central southern edge of this big ol' piece of land. It's nestled in the shadow of the magnificent Chugach Mountain Range at the end of the Cook Inlet.
It's known as 'The City of Lights and Flowers' by the romantics of the area, or 'Los Anchorage' by others. Are they being idealist or ironic? Who can tell!
But Anchorage is the dream destination for those who are all about once in a life-time adventures.
It's here that the Iditarod Dog-Sled Race starts each year, drawing huge crowds of sports aficionados as well as animal lovers.
The northern lights are another teeny little attraction… The Aurora Borealis can be seen from Anchorage from September to April. Absolute bucket list stuff, that!
As far as neighbourhoods, Anchorage is a very well-organised city, with straight grid-like lines and a street numbering system.
There's Fairview, in the middle, completely surrounded by parks and green spaces. And Wonder Park, which is totally residential but just has a great name. Or how about Scenic Foothills, where they're giving away their drawcard in their title?
Whatever you're after, Anchorage has a place for you!
We've chosen five of Anchorage's best areas to stay in, whether you're riding solo or with a family in tow, whether you're here for the first time or for a good time.
#1 Bootleggers Cove – Where to Stay in Anchorage your First Time
Bootleggers Cove is in the northwestern corner of the main Anchorage town, up by Downtown and over a little.
It's facing onto the Knik, the 25 mile long river with a glacier as its source.
It's the best place to stay in Anchorage for your first time here as it's looking out at the scenic territory of the river.
It's also best because of its proximity to the tourist attractions of the area, and the entertainment district.
Up on the northern edge of town, where Bootleggers Cove lies, are a number of museums, parks and theatres. One of the airports is only a few blocks away, while another two are just a mile south.
You might want to rent a car while you're here, as the city is small but the great outdoors are…well… great!
The bonus of this spot is that you can reach pretty much everything by driving in a straight line, either south to the Turnagain Arm or Lake Hood, or to the east to head into the Chugach State Park.
Closer to home, though, there's a number of places in town to keep you entertained. Like the 4th Avenue Theatre, one of the only buildings in town to survive the catastrophic 1964 earthquake.
Then try out the Public Lands Information Center, where the rangers and guides inside are genuinely super-keen to help you plan out your wildest adventures, safely!
Right in the heart of downtown Anchorage and just a block away from cafes, public transportations and coastal trails, this space is ideal for first-time visitors to Anchorage. This self-contained place is an excellent base for exploring the surroundings and enjoy stunning views of the sunset.
This 4-star hotel provides a beauty centre, facial treatments and body treatments. Multilingual staff can assist with reservations or dining recommendations, and an express check-in facility is provided for guest convenience.
Best Hotel in Bootleggers Cove: Copper Whale Inn
Copper Whale Inn is close to the area's popular attractions. Guests can also make use of complimentary Wi-Fi. The hotel has 14 rooms and has been recently refurbished. It also offers a tour desk, a lake and a ticket service.
Best Hotel in Bootleggers Cove: The Voyager Inn
he Voyager Inn provides spacious rooms equipped with cable/satellite channels, a microwave and tea and coffee making facilities. A satisfying breakfast is prepared every morning at The Voyager Inn, and there are numerous cafés and eateries nearby.
Things to See and Do in Bootleggers Cove:
Go on a historic ride on the Anchorage Trolley Tours.
Join the Coastal Trail walk at Elderberry Park.
Treat yourself at the highly-rated Snow City Cafe.
See the Art Deco 4th Avenue Theatre, a landmark that's been standing and entertaining since the 1940s!
Chat to those in the know at the Alaska Public Lands Information Center.
#2 Spenard – Where to Stay in Anchorage on a Budget
Spenard is the area near the International Airport, to the southwest of Bootleggers Cove and Downtown.
It's the easiest area to access for travelers and also sits on the main north-south highway ready to take you whichever way you choose.
We've picked Spenard as our best place to stay if you're on a budget for these reasons but also for the free entertainment and activities in the area.
Float-planes, an unusual sight for most people, are commonplace here. Lake Hood, which lies within Spenard, is the takeoff and landing point for most of them. Barely a minute goes by without one bouncing down to deliver people or goods to the town.
There's also the famous Tony Knowles Coastal Trail that runs around the edge of Spenard. It's found in almost every 'Things to do in Anchorage' list as its scenic beauty and accessibility mean everyone can enjoy it. This trail can be hiked or biked, so the time the 11 miles will take varies greatly. In any case, it's definitely worth doing and won't cost you a dime!
You're closest too to Turnagain Arm, the big stretch of water sweeping down under Anchorage, where beluga and orca are known to play.
In addition to the dormitory and camping accommodations, Spenard Hostel has a large yard with a barbecue and plenty of lawn furniture to enjoy during the long sunny days. They also offer bike rentals to help you further explore the city's extensive, paved, bike paths.
Rooms at Holiday Inn Express Anchorage are modern and air conditioned, and offer movies-on-demand, tea and coffee making facilities and a refrigerator. They feature ironing facilities, a bathtub and wireless internet access.
Best Airbnb in Spenard: Private & Comfy Apartment
This newly remodeled 800-square-foot apartment apartment/guest suite is comfortable and cozy. There's a fully equipped kitchen, a massive TV, a super welcoming living area and everything you could possibly ask for. The host is known to be incredibly attentive and helpful, so you'll be in good hands. If you stay longer than 7 days, you can also get access to the backyard and patio. With the super quite and safe location, this will feel like a real home away from home!
Things to See and Do in Spenard:
Spot Moose! There are a number of green areas around here that are prime grounds for the four-legged behemoths.
Watch the skies and waters at Lake Hood, where the floatplanes zoom in and out.
Challenge yourself to complete the Tony Knowles Coastal Trail.
Head down to Turnagain Arm to see Beluga whales
Visit Earthquake Park and see the trees in a canyon that dropped 20 foot in the '64 'quake.
#3 Downtown – Best Area to Stay in Anchorage for Nightlife
Downtown is just where you'd think it would be, right in the middle of the busiest part of the city. It is up near Bootleggers Cove, just west of where East 5th Avenue turns into a highway.
The train depot is here in Downtown, so it's perfectly situated for day trips on the scenic railway.
But Downtown is also the best place to stay in Anchorage for nightlife. There's a strip of streets, in a perfect grid, that light up the map with pubs, restaurants, bars and theatres.
If you're looking for adventure for the evenings, there is plenty to choose from.
On name value alone, our picks are Darwin's Theory – possibly a play on the idea of evolving into something else after a few – and Mad Myrna's, who we're all keen to meet!
You won't go hungry either, as most establishments double as food joints. These are the sit-down kind too, not the takeaway strip you'll find further south (but pssst, it's there if you're after fast food).
A brilliant way to start an evening out, or to follow up one, is at the Anchorage Market and Festival, home to 300 vendors every Saturday and Sunday! If you're looking for a budget place to stay, you'll find many affordable motels in Anchorage in the downtown area.
This secluded, historical area is the perfect location in the heart of Downtown Anchorage. Located minutes away from Anchorage Museum, Delaney Park, restaurants, Visitor's Center, Convention Center and the coastal trail, it's perfect to explore the surroundings. Well-fitted, it comes with two bedrooms, a fully equipped kitchen and a bathroom.
Conveniently positioned, Anchorage Marriott Downtown offers easy access to Anchorage's best sightseeing areas. The 3.5 star hotel features complimentary Wi-Fi, a gym and an indoor pool, and is within walking distance of the Iditarod Trail Sled Dog Race.
Best Hostel in Downtown: Bent Prop Inn Downtown
Nestled between the Chugach Mountains and Cook Inlet, their convenient downtown location provides visitors with walking access to bus, train and national park shuttle services as well as the many events and activities in downtown Anchorage.
Things to See and Do in Downtown:
Take a scenic train day trip from Glacier Discovery to Spencer Whistle Stop.
Visit the enormous Anchorage Museum.
Check out Mad Myrna's gay bar or Darwin's Theory pub – both contenders for greatest name!
See what's on at Alaska Center for the Performing Arts.
Browse to your heart's content at Anchorage Market and Festival.
#4 North Star – Coolest Place to Stay in Anchorage
North Star is more or less in the middle of the city, but in a more residential neighbourhood than the others.
It's between the two highways and just up from the Northern Lights Boulevard.
It's the coolest area to stay in Anchorage because it's got a more relaxed atmosphere than the Downtown area, while still being close enough that you can visit when you want.
There are parks all around here, for wandering, for picnics, or for whatever.
There's also some excellent cafes, for something to keep your hands warm on those colder days.
In saying that, though Alaska often conjures images of frozen seas and frozen eyelashes, summer can reach about 80 degrees and it stays light for almost 20 hours a day. Did you know that? Not the best time for Northern Lights, then, but pretty cool nonetheless!
Keep your eyes peeled for the Wells Fargo Museum too. It is not as dry as it sounds, trust us. It's actually a museum of Alaskan culture, with some Native artifacts and a bunch of fantastic exhibits.
Finally, it's home to the Bear Tooth Theatrepub, which puts on indie movies while serving microbrews. They also have the odd concert as well, if you happen to be there on the right night!
Close distance to the University of Alaska, the Consortium Library, restaurants and the New Saguya Market, this private renovated studio is ideal for those who want to explore the area later during the day and still be able to go walk home. The cottage consists of a queen-sized bed, a bathroom and basic kitchen ammenities and you'll feel right at home.
A small community-driven hostel run by outdoor enthusiasts. Their focus is creating a welcoming atmosphere for those visiting Alaska on a budget. Staff enjoy exploring the mountains and enjoy sharing advice on scenic hikes and unique places to visit.
Boasting a swimming pool and a Jacuzzi, Embassy Suites Anchorage provides comfortable accommodation. It also features a 24-hour reception, meeting rooms and an express check-in and check-out feature. The hotel provides a golf course, a concierge and luggage storage.
Things to See and Do in North Star:
Visit the Valley of the Moon Park.
Spend an afternoon at the Wells Fargo Museum to Alaskan culture.
Load up on caffeine and cake at Coffee Queen – highly rated and huge sweet treats!
While away an evening at Bear Tooth Theatrepub.
Check out their competition at the less intimidatingly named Moose's Tooth Pub!
#5 Midtown – Best Neighborhood in Anchorage for Families
Midtown encompasses quite a big area in the middle of Anchorage when viewed on the map. It's south of North Star, and between the two highways bordering the central part of the city.
Midtown is the best area to stay in Anchorage for families as its central location means everything is accessible.
The airport is just to the west so there's no arduous mission to your accommodation at the end of a long flight.
Turnagain Arm is just south, where a lot of the scenic cruises go from.
And the parks are everywhere, including the Cuddy Family Midtown Park. It even has family in the name!
Alaska Zoo, too, is nearby. It's not in Midtown itself, but you're the closest to it of any of our chosen neighbourhoods. It's only about a mile southeast.
A word of warning to cautious parents: though Anchorage is a very safe city for its size, there are some temporary residents who may give you a bit of a fright.
Moose, bears – both black and grizzly-, and timber wolves do come right through and around the urban areas.
Though they're unlikely to be any threat, we thought you'd probably like to know!
Travelling with the whole family? Look no further than this amazing Airbnb. The duplex house offers plenty of space for up to 5 guests at a time. There are two bedrooms and 2.5 bathrooms, perfect for bigger families. The upscale neighborhood in Midtown is super peaceful and safe, ideal if your kids want to play outside. The location is amazing too – you can get anywhere in town from here in 10 to 20 minutes and you'll be close to Highway 1. You can also enjoy a fenced backyard, a fully equipped kitchen and an idoor fireplace!
This comfortable 1-star hotel in Anchorage offers complimentary Wi-Fi, as well as a swimming pool and a 24-hour reception. There are a range of amenities on offer to guests of My Place Hotel-Anchorage AK, including a wake-up service, a lift and laundry facilities.
The rooms at SpringHill Suites Anchorage Midtown feature a refrigerator, movies-on-demand and a minibar. For those wishing to dine out during their stay at this 3-star hotel, there are a selection of eateries situated nearby.
Best Hostel in Midtown: Bent Prop Inn
Welcome to Bent Prop Inn! They have a very convenient location in Mid-town Anchorage! They are just walking distance to stores, and restaurants. The bus stops nearby for easy commuting.
Things to See and Do in Midtown:
Have a picnic or a wander in Cuddy Family Midtown Park.
Perk yourself up at the excellently named Common Grounds Espresso!
Head to the Zoo – a wee way south but the closest of our picks.
Grab a quick dinner at one of many, many food chain outlets!
Hitch a ride on the Alaska Train.
Choosing where to stay in a new city you've never been to can be really confusing and frustrating. To help you make the right decision, we've answered the most commonly asked questions on Anchorage and its neighborhoods, so you can plan your trip without any issues.
ALWAYS sort out your backpacker insurance before your trip. There's plenty to choose from in that department, but a good place to start is Safety Wing.
They offer month-to-month payments, no lock-in contracts, and require absolutely no itineraries: that's the exact kind of insurance long-term travellers and digital nomads need.
SafetyWing is cheap, easy, and admin-free: just sign up lickety-split so you can get back to it!
Click the button below to learn more about SafetyWing's setup or read our insider review for the full tasty scoop.
Anchorage is an isolated place, but a spectacular one. There are things you can see and do here that would be nigh on impossible in most other places.
Now that you know a bit about the main part of town, why not venture further afield, to see what you can see?
Setting up your base at our best hotel overall, La Quinta Inn & Suites, has you in affordable yet stylish accommodation that's in the midst of it all.
So get booking and keep looking, to get those travel plans in place for your great Alaskan adventure. Just keep an eye out for those bears!
Do you own an awesome hostel, hotel or apartment? Want to be featured in our list? Email [email protected] to find out how.
---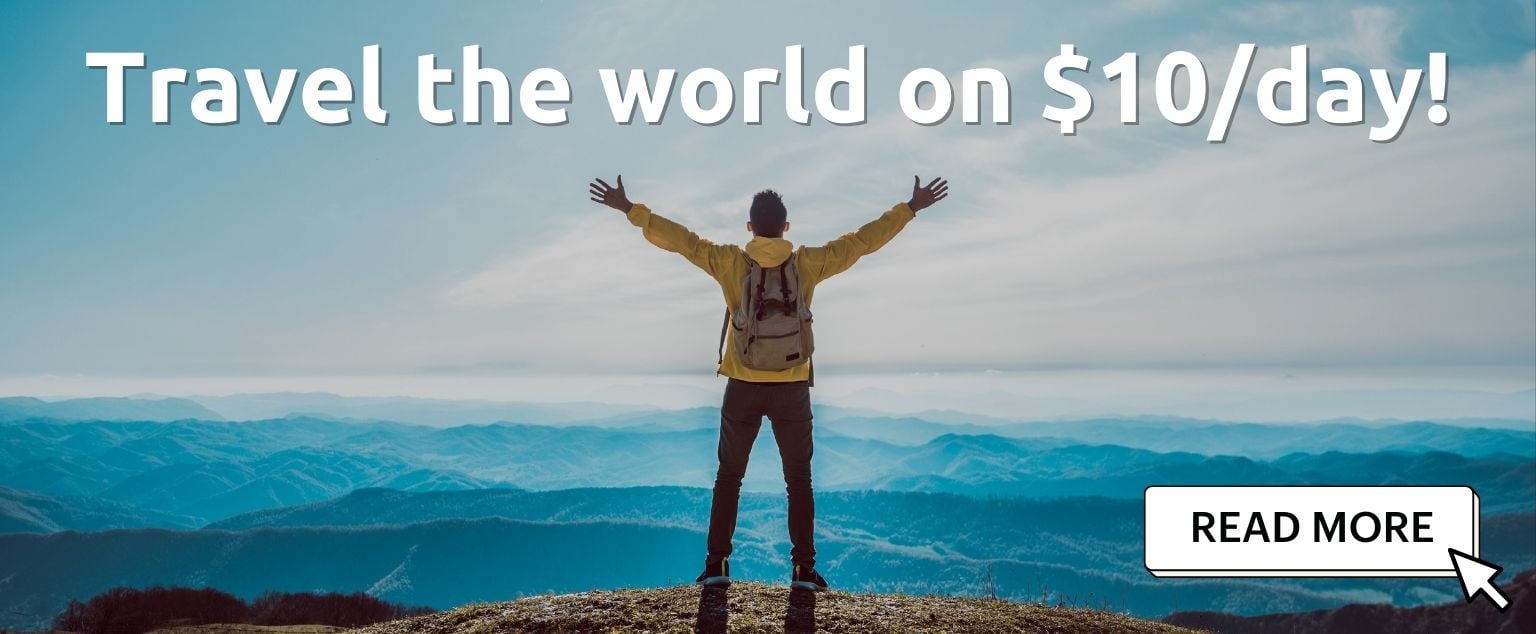 And for transparency's sake, please know that some of the links in our content are affiliate links. That means that if you book your accommodation, buy your gear, or sort your insurance through our link, we earn a small commission (at no extra cost to you). That said, we only link to the gear we trust and never recommend services we don't believe are up to scratch. Again, thank you!