A historic port city perched at the edge of the Niagara Escarpment, Hamilton is surrounded by awe-inspiring sights. I'm talking lush forests, mighty waterfalls, endless hiking trails…the works!
Not only is it an excellent jumping point to the legendary Niagara Falls, but Hamilton also places you within easy reach of Toronto and Lake Ontario.
It won't take you long to realize that the city also packs a punch on its own, with activities to suit travelers from all walks of life. History buffs will no doubt be thrilled by a visit to historic castles and former-mansions-turned-museums, while parents traveling with kids will find heaps of ways to keep the little ones entertained.
The Hammer (as it is locally known) may be Ontario's third-largest metropolitan area, but there's a small-town feel to it which only adds to its charm.
Because the city doesn't exactly feature on every travel list, mapping out your itinerary can be tricky,  especially if you've never been there before. For this reason, I made a list of all the best attractions in Hamilton to ensure you have an absolutely epic time in the city!
So, let's dive straight in!

Unlock Our GREATEST Travel Secrets!
Sign up for our newsletter and get the best travel tips delivered right to your inbox.
The Top Things to Do in Hamilton
Taking a road trip through Canada and you're short on time? Fret not- I've got your back!
Here are 5 unmissable activities that you may wish to add to your Hamilton itinerary.
Top Things to do in Hamilton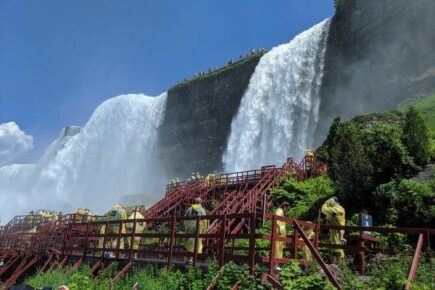 Top Things to do in Hamilton
Be Wowed by the Niagara Falls
Located just an hour's drive from Hamilton, Niagara Falls is certainly a sight for sore eyes! With this activity, you'll not only enjoy an adrenaline-pumping Maid on the Mist cruise, but you'll even get to see both sides of the Falls.
Best Day Trips from Hamilton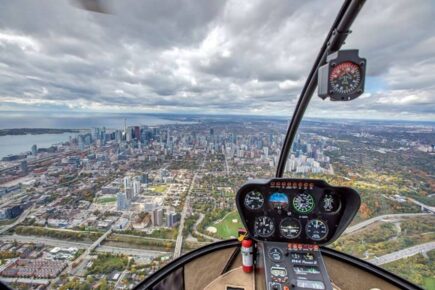 Best Day Trips from Hamilton
See Toronto from a Helicopter
Head over to nearby Toronto where you can hop on a chopper and see those gorgeous skyscrapers from up high! Enjoy an eye-to-eye view of the CN Tower Pod and look out for the mist coming off Niagara Falls.
Things to Do Outside Hamilton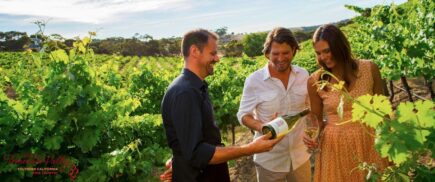 Things to Do Outside Hamilton
Discover the Canadian Wine Scene
Drive over to Niagara-on-the-Lake, located just over an hour from Hamilton. Enjoy a tour of the area's many vineyards before sampling their best products. Learn about the wine-making process and indulge in a wine-and-cheese pairing.
Artsy Things to do in Hamilton
Artsy Things to do in Hamilton
Check out the Art Gallery of Ontario
Enjoy skip-the-line admission into the Art Gallery of Ontario, home to over 1,000 pieces. With a medley of classic European masterpieces and cutting-edge artwork, this gallery regularly hosts different types of events.
Best Free Things to do in Hamilton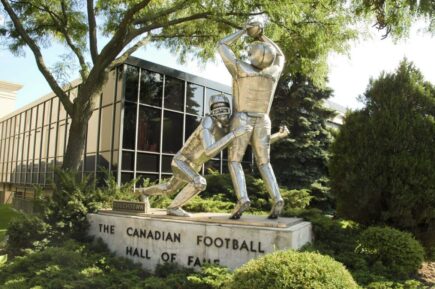 Best Free Things to do in Hamilton
Visit the Canadian Football Hall of Fame
Canada's second most popular sport after hockey, football is a firm favorite in the local community. Delve deeper into the world of Canadian football and see the original uniforms as well as the metallic busts of the country's best footballers.
Why don't we start off with one of the most iconic Canadian attractions?
Niagara Falls lies just under an hour's drive from Hamilton, perfect for those who'd like to see this majestic sight for themselves!
Now, most Niagara Falls tours take you to either the Canadian or the U.S side, but if you'd like to see both, you may wish to consider this activity.
Not only will you get to see the Falls from both sides, but you'll enjoy an adrenaline-pumping Maid of the Mist boat cruise (mid-May to October) and literally stand behind the Horseshoe Falls.
Remember that you'll be crossing the border over to the U.S, so make sure that you've got all the necessary travel documents!
Entrance fee: $179.95
Hours: 9 a.m. to 4 p.m. or 10 a.m. to 5 p.m.
Address: Various pickup points
2. Check out Dundurn Castle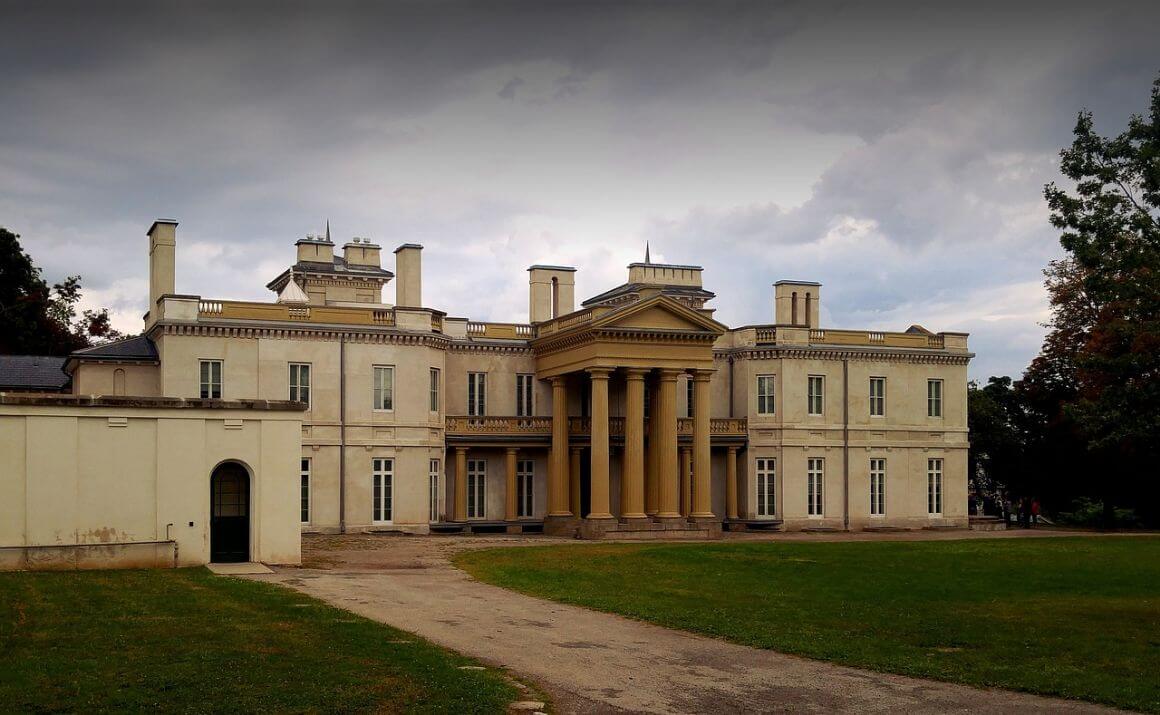 If you're looking for unique attractions in Hamilton, you really can't go wrong with a visit to Dundurn Castle since it's literally among the rare few Regency Castles in the country!
Boasting a striking Neoclassical design, this 40-room property was once home to Sir Allan Napier. Nowadays, the castle showcases how the family and servants used to live so expect fully costumed guides and original furnishings.
I would totally recommend that you allocate yourself enough time to visit the gorgeous grounds surrounding the castle. On the way, you'll cross an ancient Coach House, a beautiful folly, and even a functional kitchen garden spanning over two acres.
Best of all, garden tours are free, so treat yourself to one!
Entrance fee: $11 (adult), $9.50 (seniors and students), $6 (children)
Hours: 12 p.m. to 4 p.m. (Tuesday to Sunday)
Address: 610 York Blvd, Hamilton, ON L8R 3E7, Canada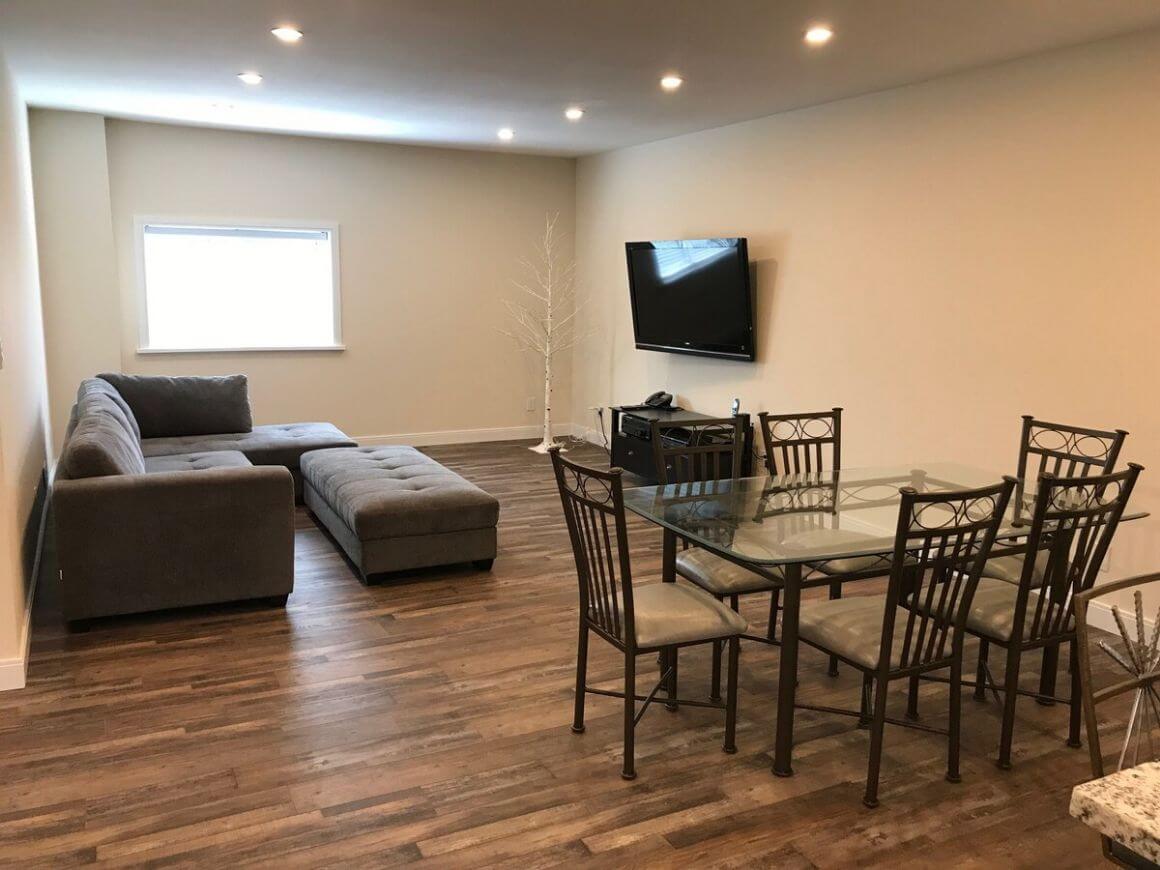 Here's a space that'll no doubt please travelers looking for a comfortable and centrally located place!
Perfect for small groups and families, this generously sized loft sleeps four in two bedrooms. You'll also find a couch in the living room to accommodate an additional guest.
All the comforts of home await, complete with laundry space and kitchen. Then again, plenty of restaurants lie mere steps away, so you can easily treat yourself to takeout when you don't feel like cooking!
Rest assured that you'll never run out of things to do since there are plenty of antique and fashion stores nearby. A quick drive from the Airbnb also takes you to coveted attractions like Dundurn Castle and the Royal Botanical Gardens.
Entrance fee: $91/night
Hours: Checkout at 11 a.m.
Address: Ottawa Street, Hamilton, Canada
4. Hike the Bruce Trail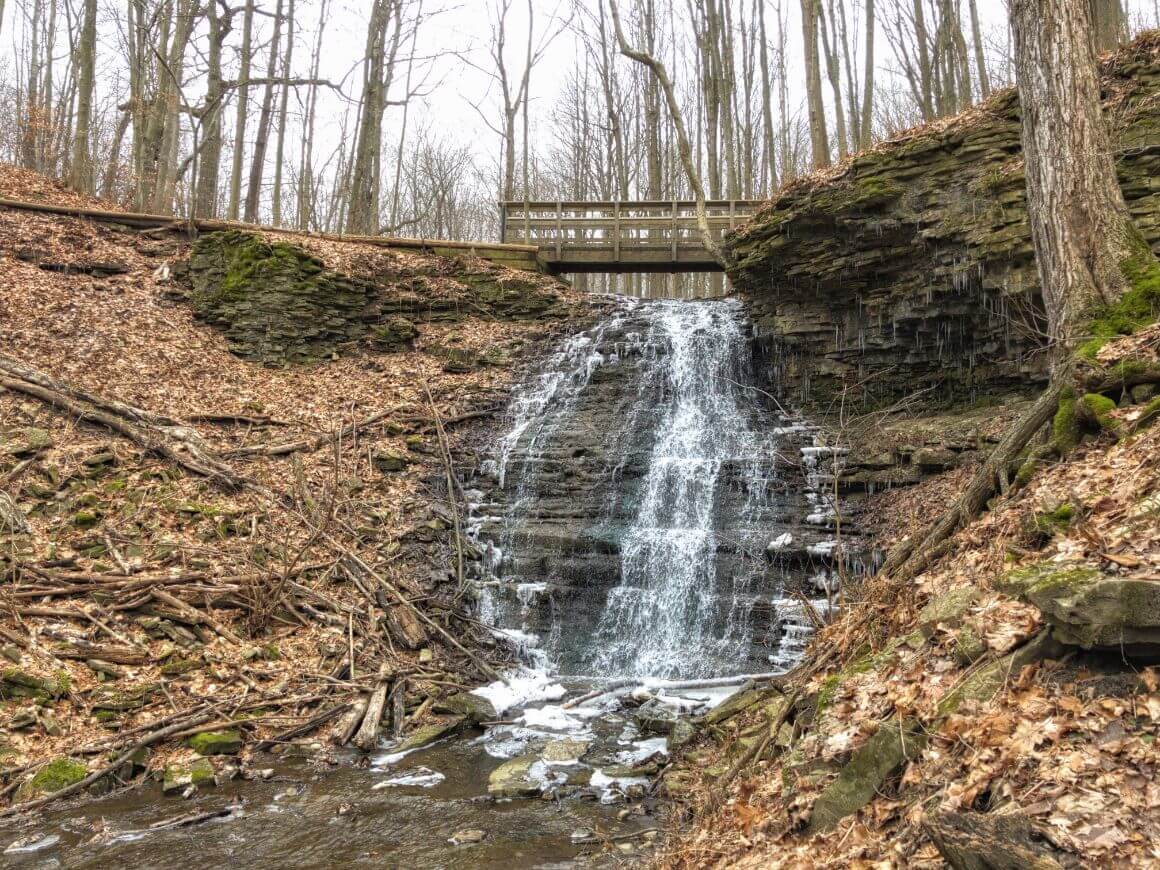 Are you looking for adventurous activities in Hamilton? I bet you are! Well, how about hitting the historic Bruce Trail? One of our favorite hikes in Canada.
Now, since it stretches all the way from Niagara Falls to Lake Huron's Georgian Bay, it'll take you forever to explore the whole thing on foot. After all, let's not forget that the Bruce Trail is Canada's longest-marked footpath!
Luckily enough, the trail can be broken down into various segments, each promising its own share of adventure.
No matter what portion of the trail you'd like to explore, you'll be faced with plenty of picturesque sights, like Canterbury Falls.
If you'd like to join an organized hike, you can always check the schedule and register on the official Bruce Trail website.
Entrance fee: Dependent on the hike
Hours: N/A
Address: 650 Governors Road, Dundas, Ontario, Canada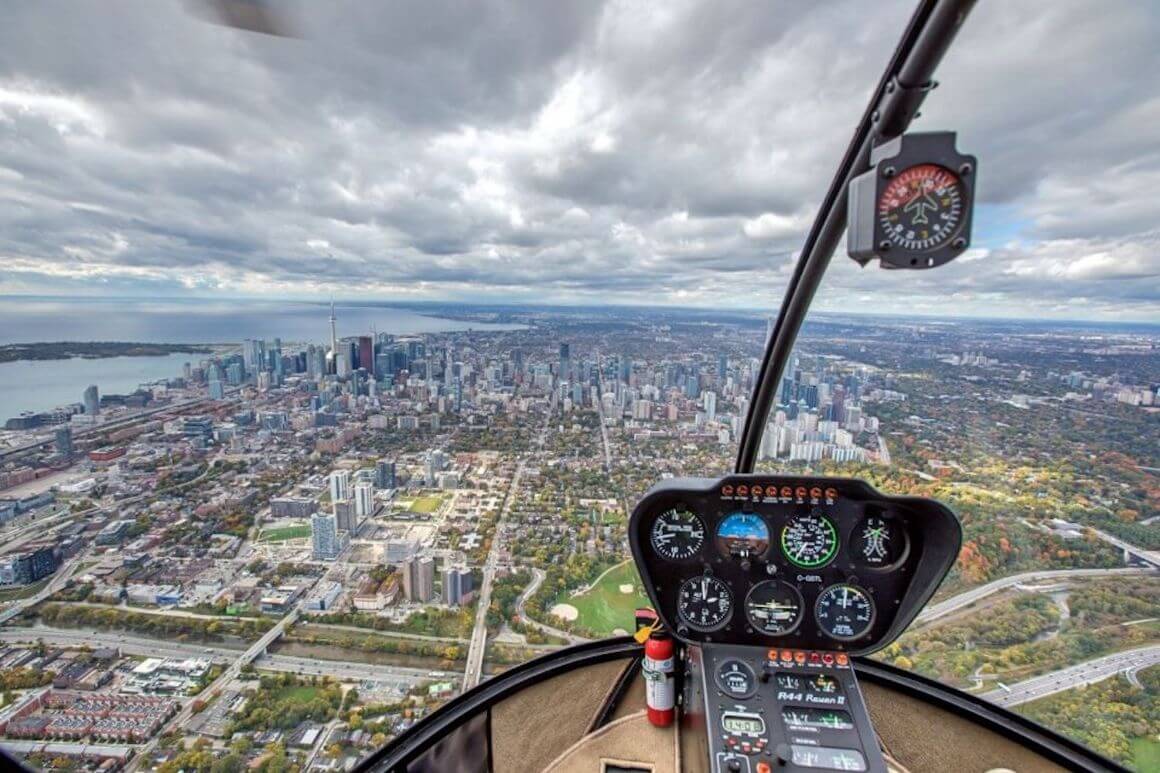 Ah, Toronto. Canada's Queen City and the epicenter of everything fabulous!
Located just an hour's drive from Hamilton, Toronto is packed with just about everything you need for a wonderful time: expect amazing eats, incredible sights, and bustling nightlife.
Throw in some gorgeous skyscrapers and you've got yourself an idyllic metropolis right here!
For thrill-seekers, one of the best ways of seeing Toronto is no doubt through a helicopter ride.
Not only will you get to fly practically eye-to-eye with the CN Tower pod, but this activity also takes you above the downtown area so you can take in aerial views of the Rogers Center. When the weather's clear, you'll even be able to see the mist coming off Niagara Falls.
Entrance fee: $102.15
Hours: Dependent on the tour
Address: P3 Value Park, Toronto, ON M5V 1A1, Canada
6. Step Aboard the HMCS Haida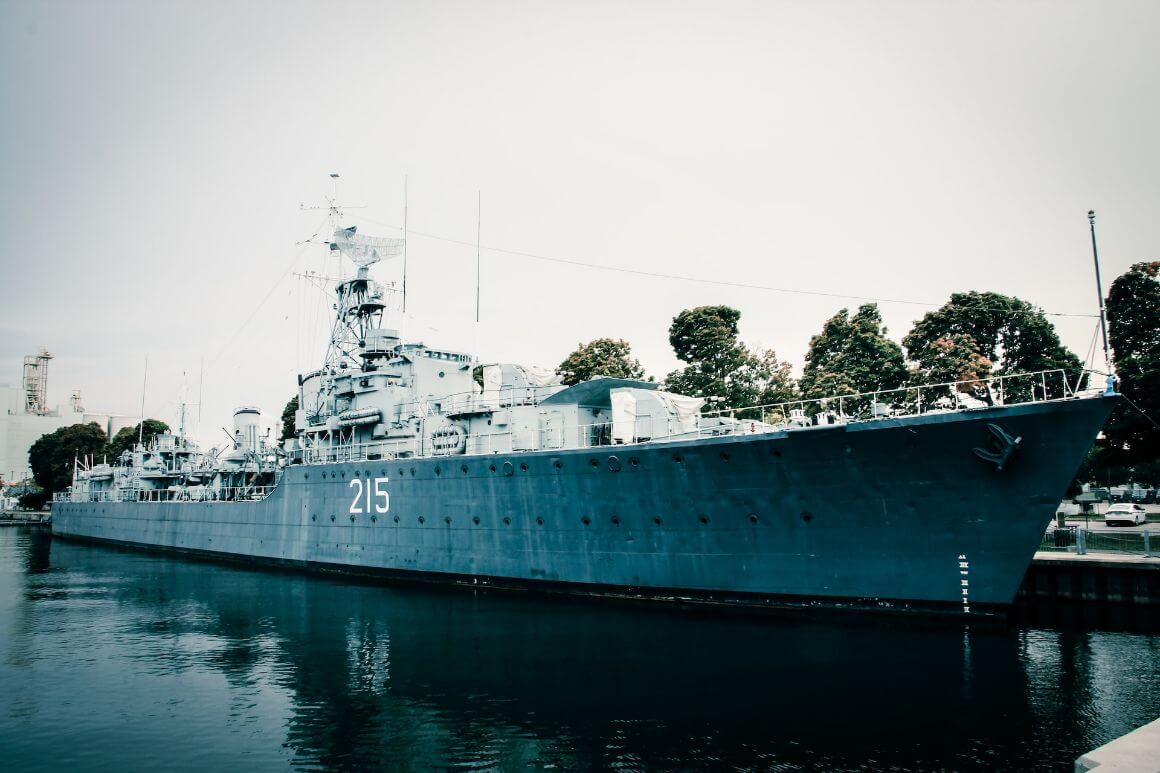 Parents looking for things to do in Hamilton with kids will be glad to learn that Hamilton is home to the HMCS Haida, a former naval ship.
Now open as a natural historic site, this ship offers guided tours so you can properly mosey around the decks and see how the crew members used to live.
Quick heads-up though: while the ship is permanently docked at Hamilton, it's only opened seasonally so it can get quite crowded. As such, I would really recommend that you head there early to avoid waiting in line.
And don't worry if you can't make it during the open season; you'll be allowed to pose for pics in front of the ship regardless!
Entrance fee: $7.71 (Adult), $6.79 (Seniors), free for youth
Hours: 10 a.m. to 4.45 p.m. (May 21st to September 4th)
Address: Waterfront Trail, Hamilton, ON L8L 8B4, Canada
Small Pack Problems? 😉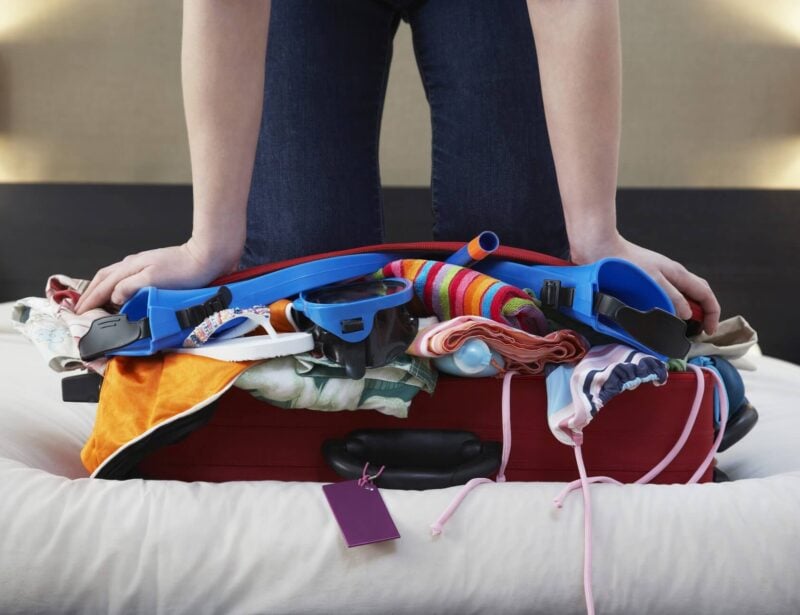 My missus travels with all her clothes in ziplock bags: don't be like my missus. UP YOUR PACKING GAME!
Packing cubes for the globetrotters and compression sacks for the real adventurers – these babies are a traveller's best kept secret. They organise yo' packing and minimise its volume too so you can pack MORE.
Or, y'know… you can stick to ziplock bags.
View Our Fave Cubes
Or Check Out the Sacks!
7. Mosey About in the Royal Botanical Gardens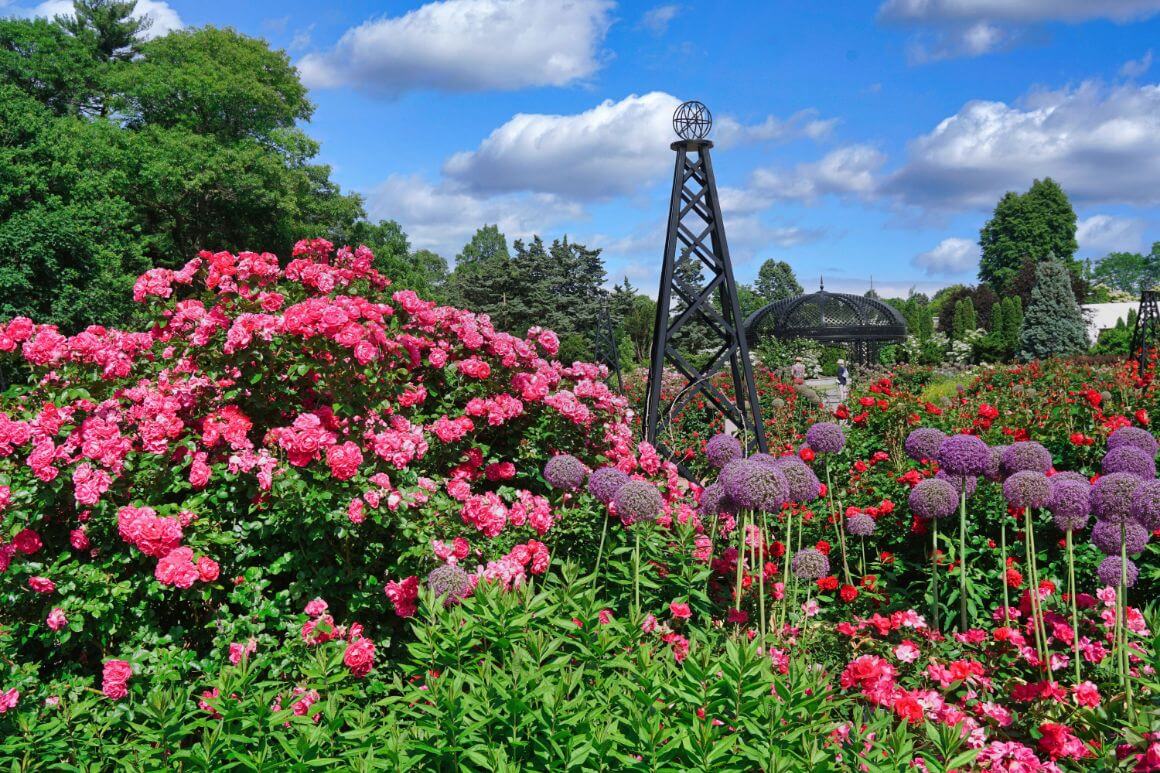 An absolute treasure trove for fans of the great outdoors, the Royal Botanical Gardens should definitely feature on your list!
Located a mere 10 minutes east of Hamilton, this venue does involve a fair bit of walking, so be sure to shoe up accordingly. It's also a good idea to set aside a solid 3-4 hours to properly soak up everything.
Brimming with over 1,000 different plant species, the Royal Botanical Gardens also house super-rare flora like the Red Mulberry Tree and the Bashful Bulrush.
The Gardens are divided into different sections, but if you don't have the time to see everything, I can recommend Hendrie Park. This park is especially stunning in spring with trilliums scattered all over the forest grounds.
Entrance fee: $14.32 (adults), $12.12 (students and seniors)
Hours: 10 a.m. to 5 p.m.
Address: 680 Plains Rd W, Burlington, ON L7T 4H4, Canada
8. Wander the Hamilton Farmers' Market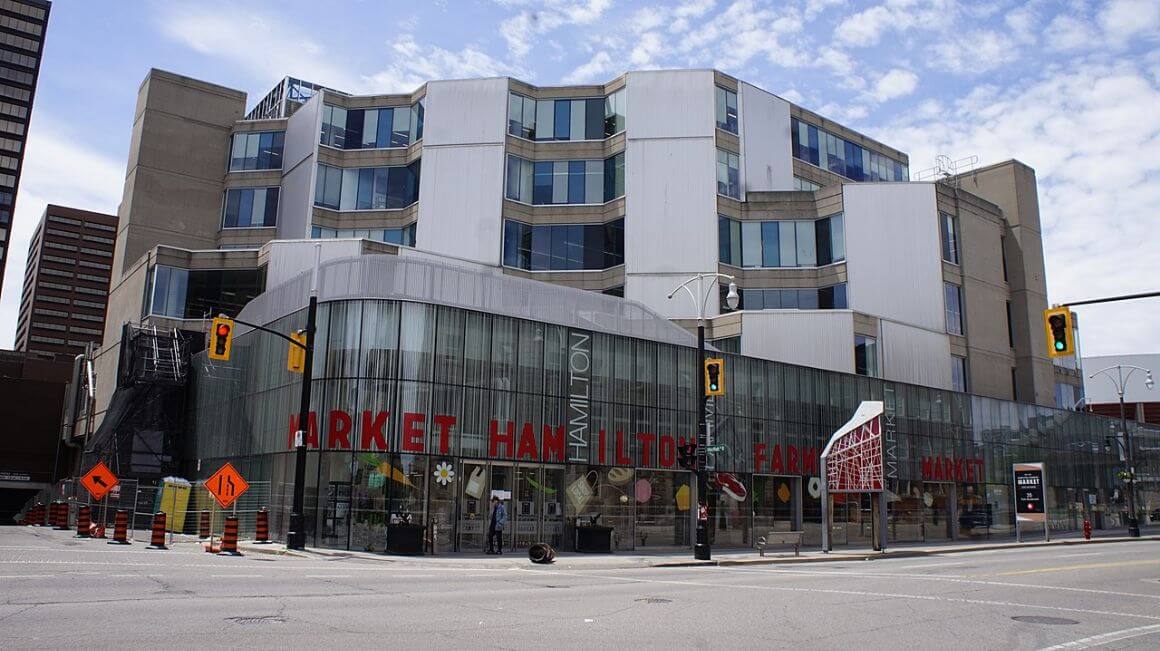 There's nothing quite like a stroll through the historic Farmer's Market to soak up Hamilton's delightful small-city feel!
A great venue for travelers looking for non-touristy things to do in Hamilton, the Farmer's Market is located at the corner of York Boulevard and James Street.
You'll find over 70 stalls offering freshly prepared meals, local produce, and plenty of imported goods. Foodies will no doubt revel in the market's diverse offerings such as handmade ice cream and pasta.
Be sure to try a Banh Mi Sandwich, a Vietnamese sandwich that happens to be quite popular in Hamilton. And of course, it would be unfathomable to leave without stocking up on a few bottles of authentic maple syrup to take back home!
Entrance fee: Free
Hours: 9 a.m. to 4 p.m. (Closed on Wednesdays and weekends)
Address: Ponte Vecchio, 50125 Firenze FI, Italy
9. See the Waterfalls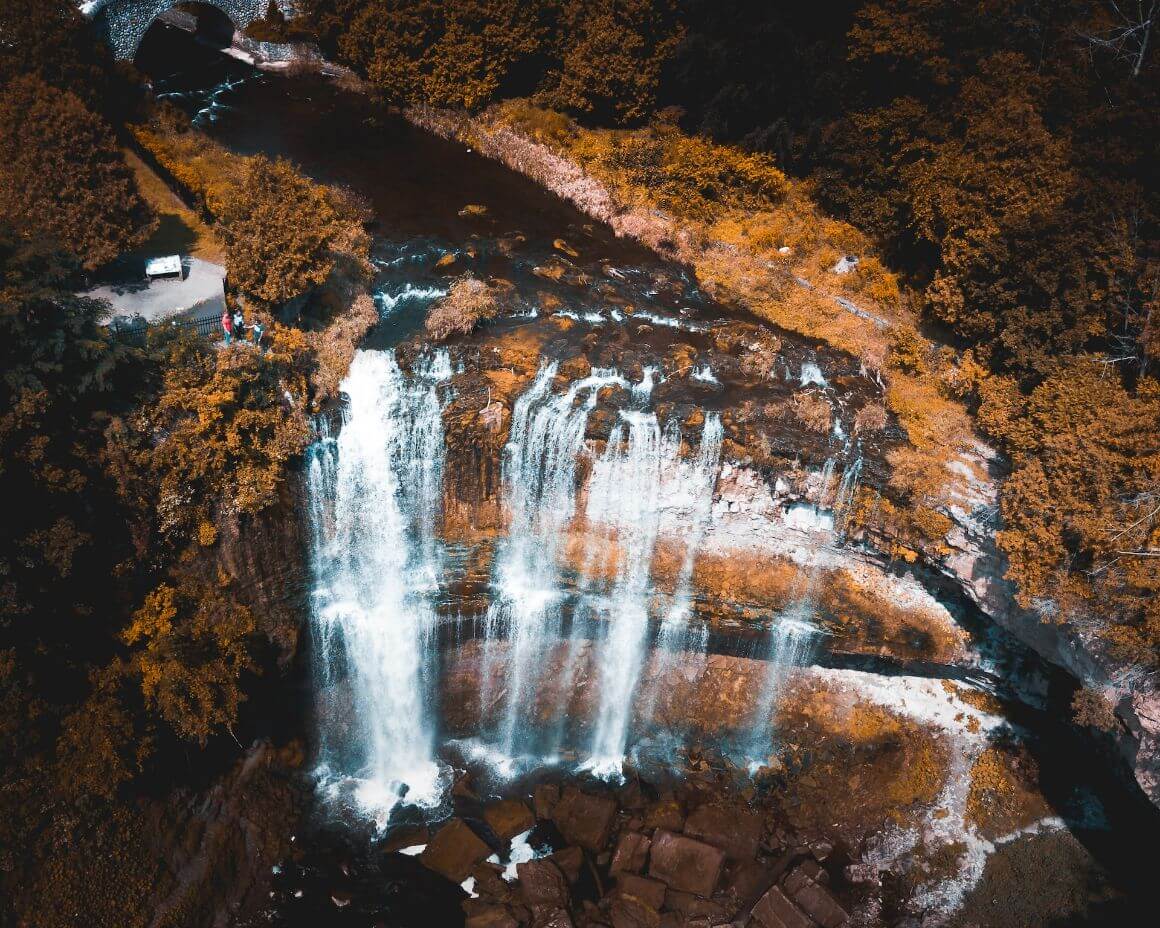 Hamilton is especially known for its scenic waterfalls- and you can easily see several of them in just one day!
In fact, did you know that Hamilton has been dubbed 'The City of Waterfalls'? The Niagara Escarpment has over a hundred waterfalls and many of them are located within Hamilton's city limits, so there's plenty for you to explore!
If you're short on time and can't see them all, I can absolutely recommend the spectacular Albion Waterfall. Colloquially referred to as the 'Lover's Leap', this cascade is quite a sight to behold as it towers at nearly 65 feet tall. While it's no longer possible to hike to the foot of the waterfall, you can still admire it from the observation deck.
Entrance fee: Free
Hours: N/A
Address: 885 Mountain Brow Blvd, Hamilton, ON L8W 1R6, Canada
One of the best day trips from Hamilton, Niagara-on-the-Lake lies just over an hour from the city center.
A prime destination for wine aficionados, Niagara-on-the-Lake is surrounded by miles of fruit orchards and vineyards.
In my opinion, one of the best ways of covering more ground in less time is through a small-group winery tour. An excellent way of exploring Ontario's burgeoning wine scene, this activity takes you through 3-4 wineries where you can learn more about the wine-making process, mosey about the vineyards, and discover different tasting notes while sampling the best products.
You'll also be treated to a wine-and-cheese pairing at one of the wineries. Talk about a wine bonanza, right?
Entrance fee: $111.90
Hours: 11 a.m. to 4 p.m.
Address: Various pickup points available
Is This the Best Daypack EVER???
11. Step Back in time at the Westfield Heritage Village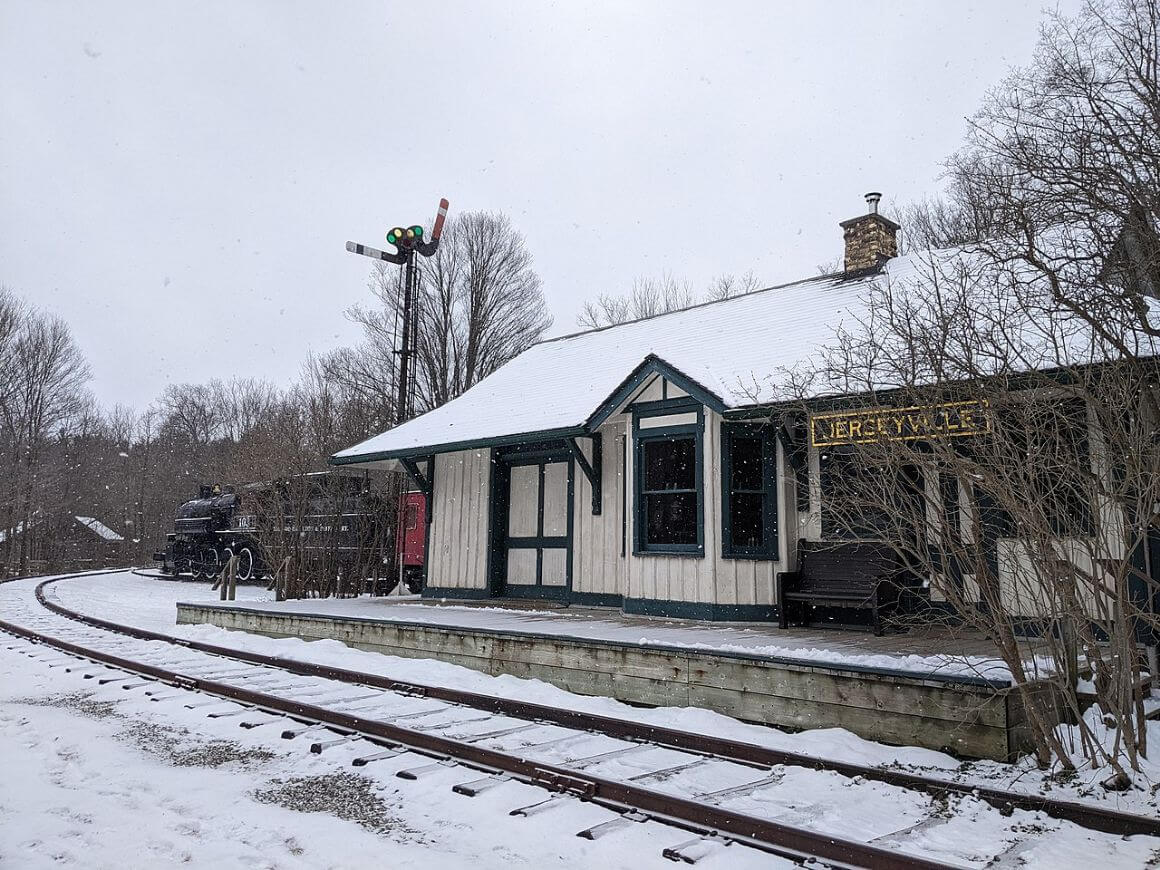 If you want to step back in time and learn all about those bygone days, be sure to check out the Westfield Heritage Village, located just a half-hour's drive away.
This living history museum only charges a nominal entry fee, perfect for traveling Canada on a budget!
Enjoy an immersive experience in early Canada's history, complete with a carefully reconstructed village with over 30 historic buildings. You'll even get to interact with costumed interpreters who will recreate the daily lives of Canadians from the 1880s.
While you're there, check out the maple sugar shack and the vintage-style general store where you can shop for classic Canadian candies. If you're traveling with kids, they'll even get to dress up in period clothing.
Entrance fee: $3.67 (free for children 5 and under)
Hours: 8 a.m. to 8 p.m.
Address: 1049 Kirkwall Rd, Rockton, ON L0R 1X0, Canada
12. Learn About Canadian Football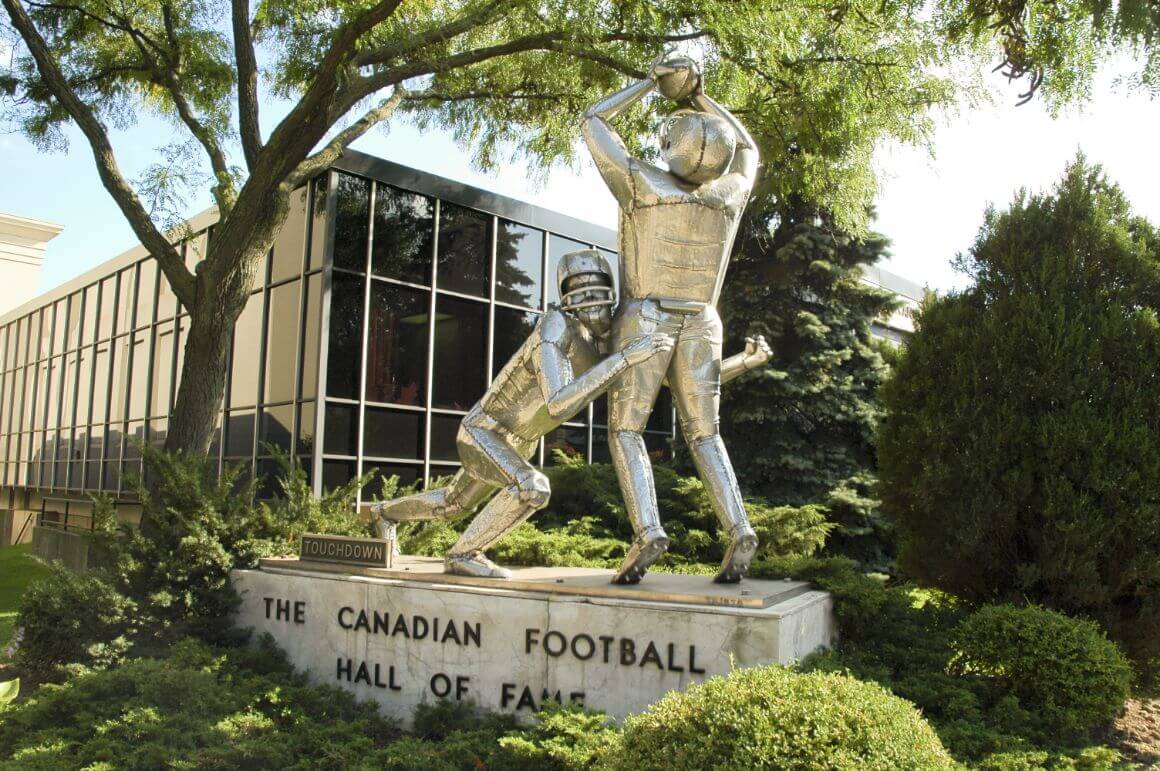 Think you know everything there is to know about football? Wait until you delve into the exciting world of Canadian footie!
A little-known fact is that football is the second-most popular sport in Canada, with the first being hockey of course. As such, touring the Canadian Football Hall of Fame is undoubtedly among the most popular things to do in Hamilton, especially if you're a football fan too!
In addition to an extensive display centered around the history of Canadian junior leagues and university football, this destination also houses original stats and uniforms, as well as metallic busts of the best footballers.
Oh, and did I mention admission is completely free?
Entrance fee: Free
Hours: 4 p.m. to 7 p.m. (Wednesday), 9 a.m. to 12 p.m. (Saturday)
Address: 64 Melrose Ave N, Hamilton, ON L8L 8C1, Canada
13. Marvel at the Whitehern Historic House and Garden
Get ready to be wowed by one of the most beautiful museums in Ontario!
Whether you're a history buff or simply want to live out your own fantasies from The Crown, this perfectly preserved residence will never fail to impress. One of the best things about this venue is that it showcases the décor, furnishing, and elements from three different periods in time: Edwardian, Georgian, and Victorian.
After exploring the ornate interior, you can also take a refreshing stroll through the walled garden that surrounds the mansion.
If you're visiting in summer, you may wish to head there on Wednesdays where you'll be treated to an outdoor concert with bottomless lemonade and iced tea.
Entrance fee: $6.43 (adults), $5.50 (students 13-17), $3.86 (children 6-12)
Hours: 12 p.m. to 4 p.m. (Tuesday to Sunday)
Address: 41 Jackson St W, Hamilton, ON L8P 1L3, Canada
14. Relax at the Fifty Point Conservation Area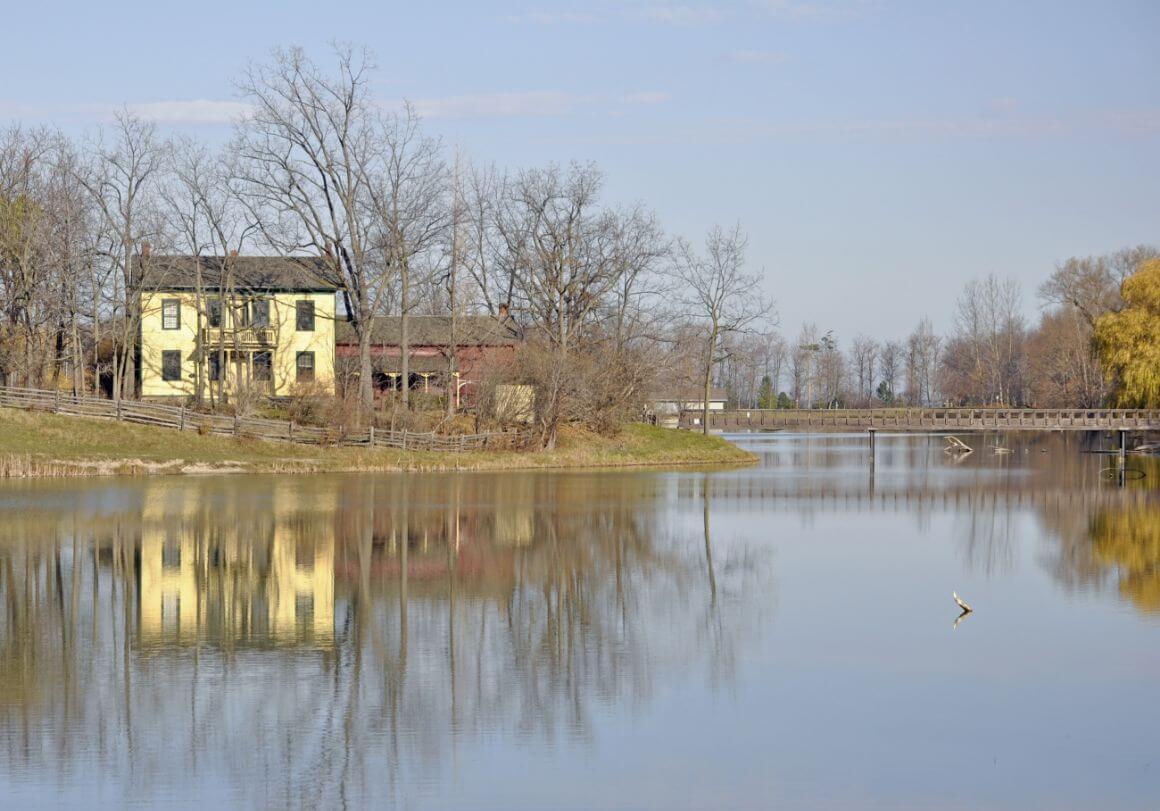 Wondering what to do in Hamilton on a beautiful spring's day? How about a visit to the Fifty Point Conservation Area?
Ideal for a weekend getaway from the noise of the city, this destination offers a serene lakefront setting where you can rejuvenate and reconnect with nature.
Spanning over 80 hectares, the Fifty Point Conservation area also lends itself well to different types of recreational activities, including camping, fishing, and the like. When the weather's warm, you can even go for a dip in Lake Ontario!
This place provides picnic tables, so feel free to pack a snack to enjoy after your swim. Hikers can also take advantage of the accessible trail loop with a fishing bridge.
Entrance fee: $11.33 per vehicle and driver
Hours: 8 a.m. to 8 p.m.
Address: 1479 Baseline Rd, Hamilton, ON L8E 3L8, Canada
Travel with peace of mind. Travel WITH a security belt.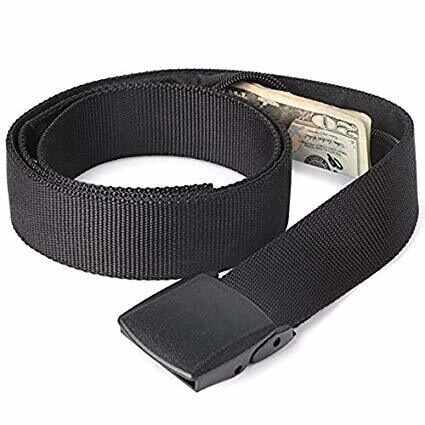 Get your cash stashed with this awesome Pacsafe money belt. It will keep your valuables safe no matter where you go.
It looks exactly like a normal belt except for a SECRET interior pocket perfectly designed to hide a wad of cash or a passport copy. Never get caught with your pants down again! (Unless you want to.)
Hide Yo' Money!
15. Catch a Local Festival
It won't take you long to realize that the locals have a super strong sense of community- something that you can experience for yourself through Hamilton's many festivals!
While there are plenty of events throughout the year, the most attended by far is the famous Festival of Friends. In fact, this is often said to be the largest free music festival in Canada with hordes of Canadians and tourists flying in from all over!
Spanning over three days, the Festival of Friends usually takes place on the first weekend in August.
Owing to its popularity, it's always a good idea to head there early. In true Canadian Fashion, the show goes on rain or shine, so don't let a bit of summer rain deter you!
Entrance fee: Free
Hours: 2 p.m. to 11 p.m. (Friday), 12 p.m. to 11 p.m. (Weekend)
Address: 1000 Main St E, Hamilton, ON L8M 1N2, Canada
Whether looking for things to do in Hamilton alone or with friends, you certainly won't be disappointed with a visit to the Art Gallery of Ontario!
One of the most important museums in North America, this place packs various types of works, including classic European masterpieces and modern, cutting-edge pieces. Permanent exhibits feature works by different Canadian artists, including the Group of Seven.
In addition, the gallery regularly hosts events so check their calendar ahead of time to see if there's anything you'd like to catch while in Hamilton.
Admission is free for visitors aged 25 and under. If you're over 25, I would totally suggest getting skip-the-line tickets since this place packs up quickly in peak season.
Entrance fee: $18.36
Hours: 10.30 a.m. to 5 p.m. (Tuesday and Thursday), 10.30 a.m. to 9 p.m. (Wednesday and Friday), 10.30 a.m. to 5.30 p.m. (Weekend)
Address: 317 Dundas St W, Toronto, ON M5T 1G4, Canada
17. Take the Kids to Adventure Village
Parents, rejoice! Here's another excellent activity that lends itself well to families traveling with kids.
There's plenty to keep the whole family happy over there, so be sure to set aside half a day (if not more!) to properly enjoy everything.
Kids and adults will both appreciate the 18-hole miniature golf course and bumper cars that spin an entire 360 degrees. You'll also find batting cages, a games arcade, rock climbing, and even gemstone mining so the little ones can dig for their own treasures. A licensed cookhouse is also available on-site.
And if you're feeling particularly daring, you can even try the bungee trampoline that plummets down four floors!
Entrance fee: $24.07 (adult), $22.61 (child)
Hours: 4 p.m. to 9 p.m. (Friday), 12 p.m. to 9 p.m. (Weekend)
Address: 580 Van Wagners Beach Rd, Hamilton, ON L8E 3L8, Canada
Where to Stay in Hamilton
I'm sure you'll agree that nothing quite beats that delicious feeling of kicking off your shoes and crashing into a super-comfy bed after a full day of sightseeing!
The good news is that Hamilton doesn't have a shortage of places to crash for the night.
Here are my recommendations for where to stay.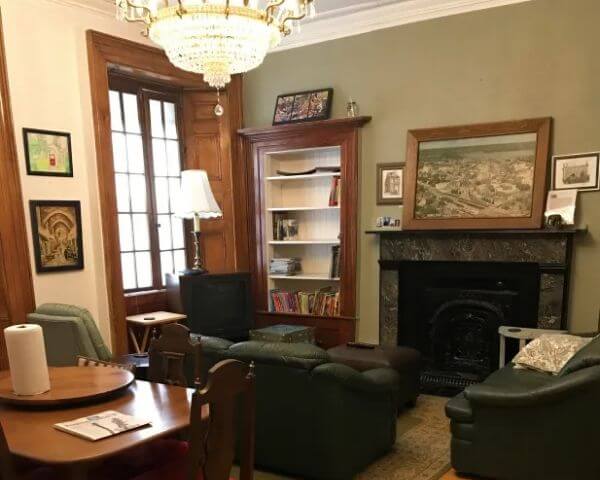 Are you looking for the best bang for your buck? I bet you are!
Located in Downtown Hamilton, Pring Guesthouse is found in a charming heritage mansion. Guests will enjoy plenty of facilities, including a lounge area and a common kitchen.
You'll also be able to choose from standard mixed or female dorms. The hostel also has a private
room with a double bed.
There's plenty to see nearby, with attractions like Bishop's Park just a short distance away.
Leave the noise of the city behind as you escape to this lakefront cottage found in Burlington- just 15 minutes from Hamilton!
With 3 bedrooms for 7 guests, this pet-friendly space lies close to the most exciting things to do outside Hamilton. An hour away from the cottage takes you to iconic sites like Niagara-on-the-Lake and Niagara Falls.
As the day winds down, you can always relax on the comfortable lake-facing chairs or rustle up a quick meal in the kitchen.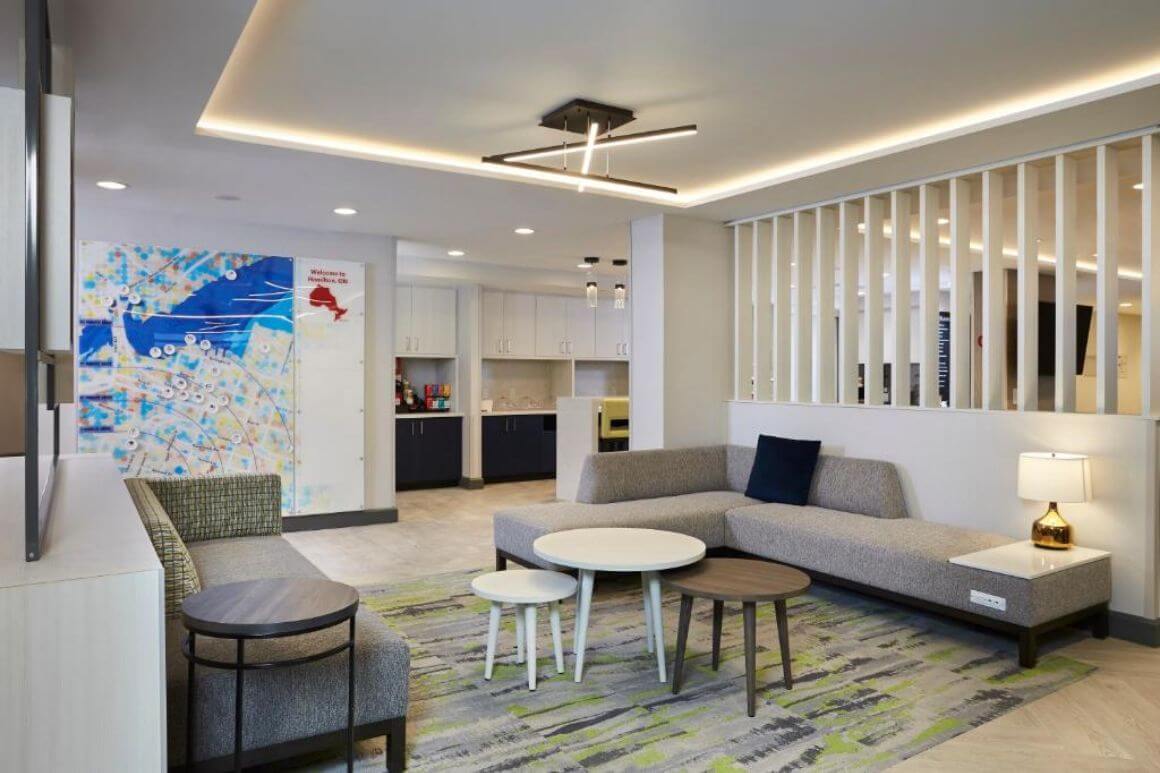 Wake up to a complimentary breakfast buffet every day with a stay at TownePlace Suites!
This hotel offers studio-style rooms to accommodate 1-2 guests. There's also a sofa bed for an extra person. All rooms come with coffee machines and electric teapots- perfect for enjoying a fresh brew first thing in the morning.
Featuring free bikes, an indoor pool, and concierge service, this hotel lies close to attractions like the Joseph Brant Museum.
Some Additional Tips for Visiting Hamilton
Excited about all those incredible things to do in Hamilton yet? I'm sure you are!
Before you zip up that suitcase though, I have just a few more travel tips for you.
Rent a Vehicle. There are plenty of great treasures within driving distance of Hamilton, so it's worth renting a car if you're not traveling with yours. A budget car can set you back around $34 per day.
Wear Sturdy Shoes. I'm sure by now you've realized there's heaps of outdoorsy fun in Hamilton so grab your comfiest and sturdiest shoes to tackle those picturesque-yet-uneven terrains!
Get a Place with Breakfast. This is an excellent way of cutting back on costs since you can properly fuel up for the day. Alternatively, consider booking a place with a kitchen where you can prepare meals sourced from inexpensive ingredients.
Be Mindful of the Weather. This is especially applicable if you're backpacking through Canada or visiting various provinces. Bear in mind that the country has 7 different climatic zones and summers can be warmer than you'd imagine!
Don't forget your travel insurance for Hamilton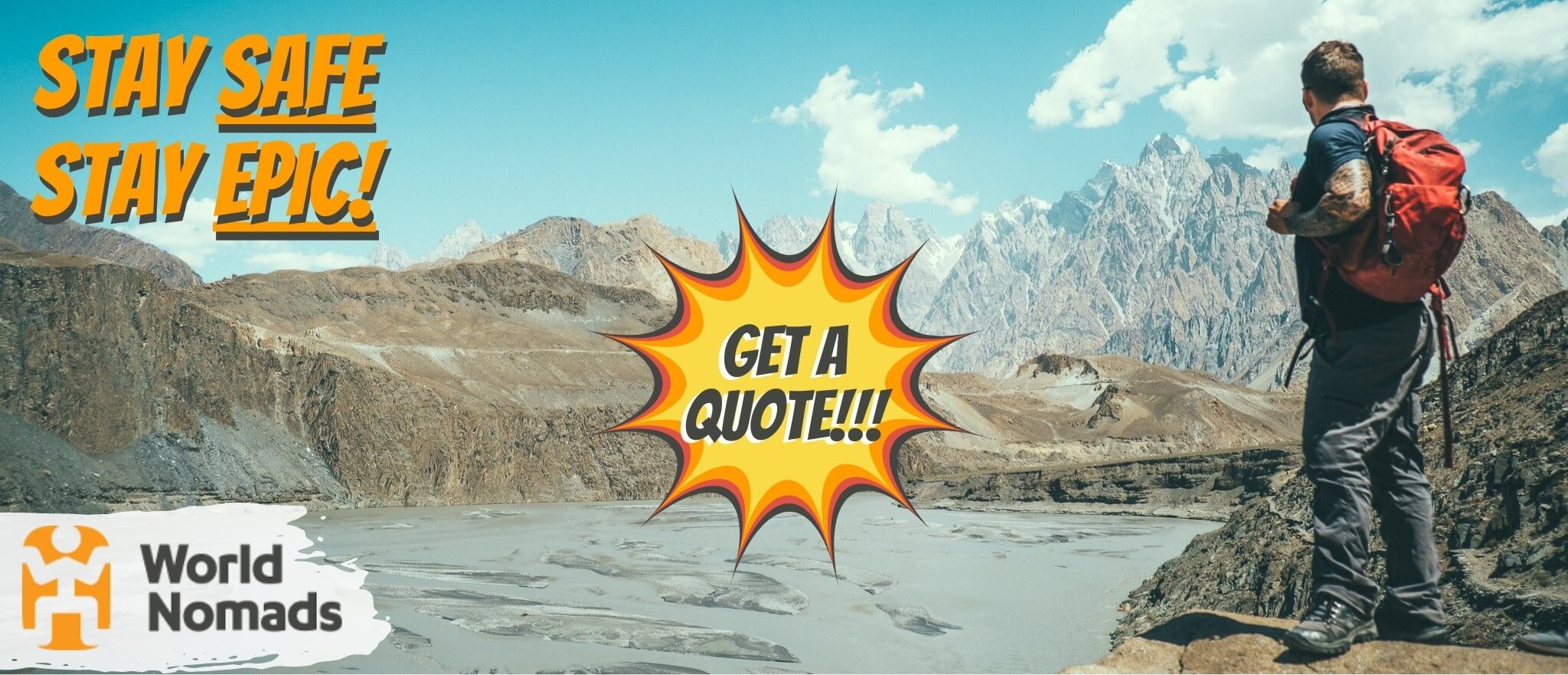 World Nomads' mission is to support and encourage travellers to explore their boundaries. They offer simple & flexible travel insurance, and safety advice to help you travel confidently.
They've been doing it since 2002 – protecting, connecting, and inspiring independent travellers just like you.
Get a quote below or read our in-depth review!
World Nomads provides travel insurance for travelers in over 100 countries. As an affiliate, we receive a fee when you get a quote from World Nomads using this link. We do not represent World Nomads. This is information only and not a recommendation to buy travel insurance.
Final Thoughts on Things to Do in Hamilton
The roaring falls, historic sites, and abundant natural wonders are just a few of the many amazing attractions in Hamilton!
While it's often overshadowed by more popular places like Toronto and Niagara Falls, Hamilton's rich history, cultural sites, and a myriad of activities make it a fantastic place to explore.
The city's got something for everyone, regardless of budget and travel preferences. If you plan your trip just right, you might even be able to snag yourself some excellent off-season deals in terms of accommodation.
Whether you're planning on hiking the many trails, chasing adventure by the waterfalls, or simply want to enjoy a moment of respite, this is one city that certainly won't disappoint!
---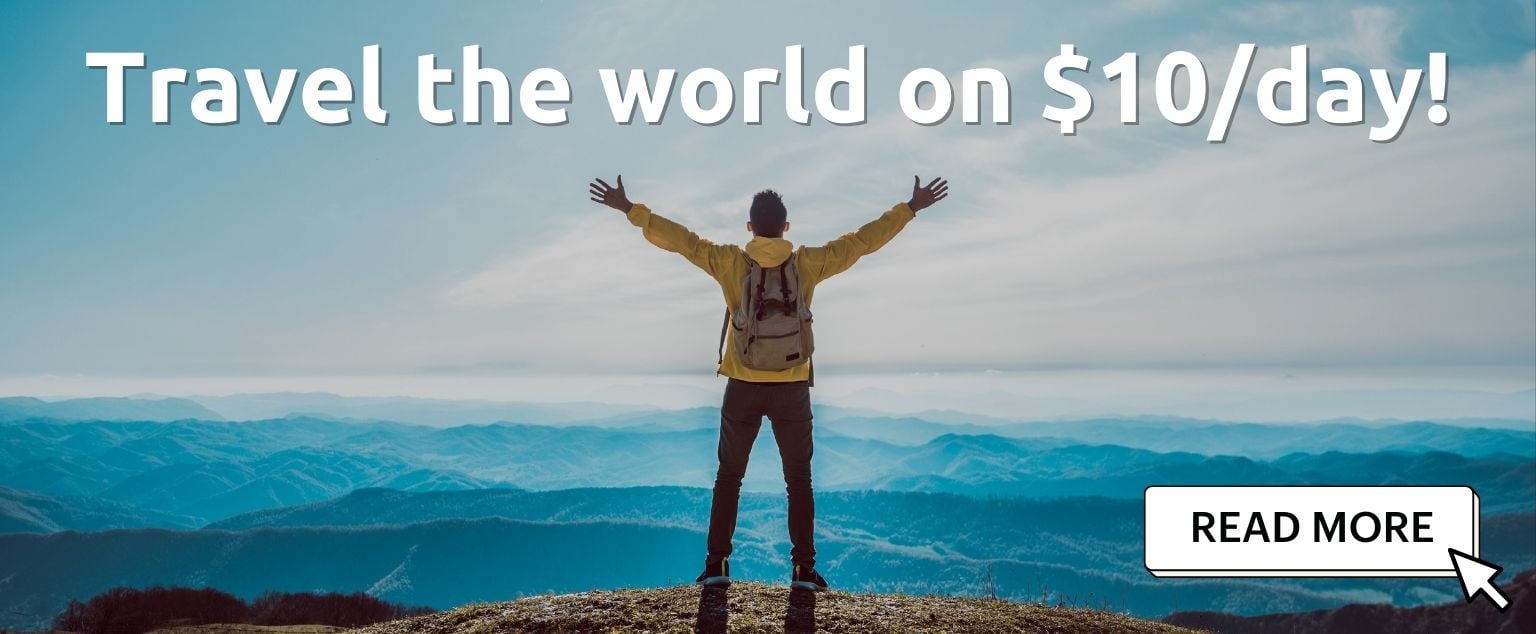 And for transparency's sake, please know that some of the links in our content are affiliate links. That means that if you book your accommodation, buy your gear, or sort your insurance through our link, we earn a small commission (at no extra cost to you). That said, we only link to the gear we trust and never recommend services we don't believe are up to scratch. Again, thank you!