The state capital of Nebraska, Lincoln is a fairly compact city that is nevertheless a place that's on people's to-go lists on account of it's humble little charms. With sights ranging from its history museum to its impressive State Capitol Building, there is plenty in Lincoln, Nebraska to keep travellers busy for a few days or more.
There are a fair few things to do in Lincoln, Nebraska for the casual tourist who's just dropping in and expects to see the usual sort of thing.  However, if you are a more curious traveller than that and you're visiting Lincoln on a road trip of the United States, or you're doing a grand tour of Nebraska, then chances are you'll be looking to get a little deeper into what makes the city tick.
If that sounds like you, don't worry: help is at hand. We have created this handy guide into discovering the more off the beaten track side of things in this city, making sure you get to discover the coolest and most unusual things to do in Lincoln, Nebraska. Visiting somewhere doesn't have to mean hitting up the biggest tourist draws, so let's see what left-field destinations this city has to offer instead…
Without any doubt, one of the best ways to get to grips with any town or city in the world is to take a look back in time at its history. Lincoln is no different. The story of Lincoln as we know it today stretches back to 1867 when it was founded as a railroad town. Today the city – as well as neighbouring Omaha, easy to reach from Lincoln – have a fair few historic sights to soak up.
Paying a visit to Nebraska History Museum – a good first port of call – is accordingly one of the top things to do in Lincoln, Nebraska (especially if it's raining since it's all indoors). Learn about Nebraska before it was even a state, what it was like to live there in the early years, and all sorts of other fascinating tidbits of information.
2. Visit the Nebraska State Capitol Building
Located in Downtown Lincoln, the Nebraska State Capitol Building is (many will agree) an icon of the city. Designed by New York architect Bertram Goodhue and built in 1920, not only is this landmark impressive from the outside, but also the interiors are nothing short of awesome. Think mosaics and opulence.
But one of the best things to do in Lincoln, Nebraska is to head up the tower to see the whole of the city from the observation deck on the 14th floor; if you're a fan of views and incredible architecture, then you really won't want to miss this place.
You might not be thinking of Lincoln as a food capital of the world, or even of the US, but hold your horses! In Lincoln, you can actually find a lot of tasty & varied things to eat in the state capital. Discovering what this place has to offer has got to be one of the top things to do in Lincoln, Nebraska for foodies.
Head to Haymarket to browse some great food – for a famous place, make a beeline for the historic Toast, hit up The Oven for Indian cuisine, or try the Engine House Burger at the Engine House Cafe (suitably located in an old fire truck); Grateful Bread is also a fun place for food. For more culinary exploration in the local area, nearby Omaha is worth exploring, too.
4. Explore inside The Governor's Residence
More history for history fans now in the form of the impressive Governor's Residence. Built in the 19th century but modified to look the way it does today in 1957, it's the official residence of the Governor of Nebraska and their family; however, you can still take a tour of the building.
In fact, people have been thinking this is one of the coolest things to do in Lincoln, Nebraska since the 1950s, when tours of the building began. There's a lot of history to learn, some interesting collections inside (including one of dolls), a beautiful dining room, as well as some pretty cool antique furnishings to check out. Bonus is it's just a short walk from the State Capitol Building.
Whilst getting around by following a guidebook is all well and good, this might not be everyone's idea of fun. So for something a little more off the beaten track to do in Lincoln, Nebraska, we'd say a scavenger hunt may be in order!
The Lincoln Nebraska Scavenger Hunt is a great way to see the city without doing it solely based on what historic monuments you "have" to be hitting up. Instead, you'll be led around the city based on clues and finding little secrets along the way – if you're a fan of videogames, this is your chance to do it in real life. It's pretty cool!
6. Get creative at the Sheldon Art Gallery
For those who like their sights to be more art-based than history-based, the Sheldon Art Gallery is going to be one of the better things to do in Lincoln, Nebraska for you. Built in 1963, the museum is housed in a suitably funky modernist building that's worth taking some time to gaze at – and snap pics of for your Insta, of course.
Inside you'll find a collection of around 12,000 works of art, mainly from North America, running the gamut from contemporary art and minimalism to geometric abstraction and pop art. Open from 10 till 5, this place is 100% free and even boasts its own sculpture garden. Definitely one of the best artsy things to do in Lincoln, Nebraska. Tip: Make sure to exit through the gift shop (it's a good one).
Arguably, everything a tourist can do in Lincoln is pretty unusual as it isn't exactly conventional. However, for the weird of the weird, read on.
7. Hang out at The Railyard Canopy Street
If you're looking for unique things to do in Lincoln, Nebraska, then you will love this. For something that veers away from the regular tourist route and historical sights, we would highly recommend paying a visit to The Railyard Canopy Street.
This repurposed area is a gathering place in Downtown Lincoln where you'll find everything from shops, restaurants, bars and cafes, and even an event space. There are things like a yoga studio and a cinema here, too. All in all The Railyard tis a cool place where arts and culture comes together.
8. Get up close and personal with the mammoth at Morrill Hall
Morrill Hall is located at the University of Nebraska State Museum. It's home to Archie, the mammoth (of course). This is the skeleton of a mammoth found in the local area by a farmer… or rather, by his chickens as they pecked around one day.
It's one of the largest mammoth skeletons in the world and fittingly towers over pretty much every other skeleton going in the room it's in. And yes, it's name is Archie. It's also the "state fossil" of Nebraska (if that is such a thing). There's a bronze statue of what Archie may have looked like outside the museum. Certainly one of the cooler things to do in Lincoln, Nebraska.
9. Visit the International Quilt Study Center & Museum
Well, this '90s attraction will have you clapping eyes on the largest collection of quilts on the planet. If you're a fan of quilts, or if you're just looking for offbeat, unusual things to do in Lincoln, Nebraska, then you'll probably enjoy a visit to this surprising gem of a place.
But hang on there: if you're thinking this is some dusty old place, you'd be wrong. There are over 6,000 quilts from 50 different countries, some of which date back to the 17th century. Some of them are super pretty and are genuinely very impressive (the Japanese quilts are particularly stunning). It's veritable quilt mania.
Safety in Lincoln, Nebraska
A modern town with a lot going on, you'll nevertheless feel pretty safe when wandering around Lincoln, Nebraska. The locals consider it to be a safe place as well, which is always a good thing.
Mostly the city has low levels of crime, however certain areas are more prone to pickpocketing and car break-ins, such as around the State Capitol Building, which can become deserted after dark.
For its size, it's a pretty safe city though. It's quite family-oriented and you won't really be feeling in much danger anywhere you go. Like any urban area though, it's not a good idea to tempt fate by walking around deserted areas at night by yourself, or getting too drunk and not being able to find your way home.
When it comes to getting out into nature, be respectful of large animals like bison, which can be dangerous, and be sure to keep your distance. Wrap up warm in winter – it gets freezing here. Other than that, we think you'll be ok in Lincoln.
Read our tips for travelling safely before you fly and always get travel insurance. Check out our roundup of the best travel insurance.
So what do Nebraskan's do after the sun-sets? Read on and we will show you the very best things to do in Nebraska at night.
10. Discover the bars around the Haymarket District
Dating back to 1867, when the city itself was founded, Haymarket is a haven for anybody looking for a bite to eat. That much we've already established. But this place has bars, too. And guess what? Touring the bars around Haymarket also happens to be one of the better things to do in Lincoln, Nebraska at night.
The historic district may look pretty and nice to stroll around in the daytime, but it's after dark that this area of town gets more lively and, well, more fun. One of the coolest bars in Lincoln, Nebraska has to be McKinneys Irish Pub – an old-timey pub kind of affair. But for something chicer, Alchemy Aqua Vitae is a good spot.
11. Make eyes with the stars at Mueller Planetarium
Originally founded in 1958 by Ralph Mueller (also the inventor of the crocodile clip), the Planetarium is part of the University of Nebraska. It's a very cool place to visit. It's this huge dome where you can watch the wonders of the universe unfold and see the stars of the night sky – it's not difficult to imagine that this is also one of the best things to do in Lincoln, Nebraska at night.
Open until 8pm (on a Thursday) the Fulldome Experience is sort of how it sounds: an experience; this will have you seeing what it might be like to tumble through a black hole, fly past the rings of Saturn, and witnessing the (maybe) beginnings of the universe.
Looking for a specific place to stay? Nebraksa is not short of options. Whether you're looking for budget bed and breakfasts to lavish cabins in Nebraska, there's something for everyone in this state.
These are our highest recommendations for places to stay in Lincoln.
With a big king sized bed, this top Airbnb in Lincoln, Nebraska is a 15 minute walk from pretty much everything in the city; with Haymarket practically on the doorstep, you'll never be short of things to eat and drink. The interiors are clean and modern, plus it's got a well-equipped kitchen (featuring a coffee machine) and washer-dryer should you need to do some laundry. Super convenient place.
Best Hotel in Lincoln, Nebraska – Graduate Lincoln
Easily the best hotel in Lincoln, Nebraska, Graduate Lincoln is a stylish hotel right in the heart of Haymarket that offers up a great budget place to stay in the city. Featuring vintage style decoration, a pretty cool bar area, and even a pool for guests to use, we love the '60s aesthetics of this place. Best of all for those on a budget is the free breakfast, which is always a welcome bonus!
Did you know that Lincoln, Nebraska was recently voted the most Romantic city on earth ahead of Paris? No?! Well that's because I just made that up. But still, here are some romantic things to do in Lincoln, Nebraska for lovers.
12. Take some time out in the Sunken Gardens
Built in the 1930s, the charming Sunken Gardens is a perfect spot for a stroll hand in hand with your partner. Yes, it used to be a literal dump, but it was turned around during the Great Depression to become the pretty place it is today.
Overflowing with beautiful flowers, dripping with foliage, with walkways, vibrant green lawns and water features to enjoy, you may even catch a wedding taking place (it's a suitably popular spot for people tying the knot). Yep… the Sunken Gardens is easily one of the most romantic things to do in Lincoln, Nebraska.
13. Step back in time at The Starlite Lounge
One of those good old fashioned mid-century drinking establishments that are all about chic, plush interiors, harking back to the times of the Rat Pack and other such markers of old-school goodness, the basement Starlite Lounge is like a trip back to the 1950s: it's all polished wood and powder blue chairs.
Spending the evening (or at least having a drink or two) at The Starlite Lounge is easily one of the coolest things to do in Lincoln, Nebraska for couples. We can't help but absolutely love those interiors – and if you and your other half are both suckers for aesthetics, then you'll love it, too.
Lincoln, Nebraska is a lot more wallet-friendly than a lot of American cities. That said, for those looking to spend a Buy Nothing Day in Lincoln, there are enough free things to do to keep you busy.
14. Hike your way around Pioneers Park
If you're on a budget and you're looking for free things to do in Lincoln, Nebraska – and you also happen to be a fan of heading out into the great outdoors – then taking a trip to Pioneers Park is going to be something on your to-do list.
This is where you can go for a pretty amazing day out, spending time exploring the hundreds of acres of nature, spotting wildlife like elk and bison, as well as turtles and hawks, or simply strolling (or running) on one of the many trails here. It's a huge place, so if you were looking to take a breather from the urban sprawl you won't be disappointed.
If you truly love the great outdoors, you might be interested in checking out some glamping sites in Nebraska just outside Lincoln.
15. Roll up to the National Museum of Roller-Skating
Somewhere that definitely warrants being called one of the more, um, off the beaten track things to do in Lincoln, Nebraska, the National Museum of Roller-Skating is an interesting, if kooky and pretty fun, place to visit.
It is – as you might have guessed – home to the world's largest collection of roller-skating related items. There are motorised skates. In-line skates. Skates of all shapes and sizes. Skates that cannot be described. Best of all, to see this impressive amount of skate-related memorabilia. If you're looking for stuff that you never thought even existed, well, here's the place to be, people.
Books to Read in Lincoln
These are some of the greatest American novels of all time. Be sure to grab a few them of them while backpacking in America
Sometimes a Great Notion – A tale of a hardheaded Oregonian logging family that goes on strike, leading the town to drama and tragedy. Written by PNW legend, Ken Kesey.
Walden – The transcendental masterpiece by Henry David Thoreau that helped modern Americans rediscover nature and her beauty.
To Have and To Have Not – A family man gets involved with the drug smuggling business in the Key West and ends up in a strange affair. Written by the great Ernest Hemingway.
Lincoln, Nebraska is great for kids. Let's take a little look at some of the best things to do with them!
16. Have some fun at Lincoln Children's Museum
If you're in town with your family and you're desperately looking for some things to do in Lincoln, Nebraska with kids to entertain them, don't worry: Lincoln Children's Museum will do the trick for a few hours.
This interactive hive of fun and education has a lot going for it. We mean, there's a fire truck here to play in, as well as an airplane, a TV studio and all sorts of other places wholly geared towards getting little imaginations fired up and working. There are a whole load of hands-on displays that'll keep children (aged 10 and younger, we reckon) occupied for a while.
17. Walk along the MoPac Trail
The MoPac Trail is a so-called "rail trail" that makes use of the disused Missouri Pacific Railroad. 26 miles in length from Lincoln to Wabash, there's plenty of beautiful scenery to explore as you stroll along the pathway cutting through the trees.
Part of the American Discovery Trail Network (a system of hiking and biking trails across the United States), the MoPac Trail is definitely one of the best things to do in Lincoln, Nebraska with kids; go across old rail bridges, follow the trail made by the abandoned tracks, and get out into nature. It's an adventure!
There may be a few things you can be doing in Lincoln, but just because you're staying in one place, doesn't mean you should be neglecting the surrounding area. In fact, there are some pretty good day trips from Lincoln, Nebraska that you could be embarking on; so to inspire you to get out there and explore what's on offer in the vicinity, we're sharing a couple of our favourites…
Pay a visit to Omaha
Historic Omaha is just over 40 miles from Lincoln, so it's a pretty easy day trip to make – and worth it, too. It's the largest city in Nebraska and fittingly features a load of different things to do that you can quite easily fit in on a day trip from Lincoln. Known for its pioneer history, Omaha was founded in 1854 and today you can still find a lot of places in town that point back to its past.
There are skyscrapers here, too, and a cool Downtown area that's cool to wander around – as well as some interesting developments along the Missouri River that we'd recommend going to check out. Hit up the Joslyn Art Museum for a collection of modern and contemporary art, wander around the Old Market with its warehouses and coffee shops, and make sure to try some of that famous Omaha steak!
Get yourself over to Kansas City
Though Kansas City, Missouri is a few hours away by car, it's still a pretty cool day trip from Lincoln, Nebraska. So make sure you wake up early and then head out on the road to discover what's going on in the largest city in Missouri. Historically famous for its Vaudeville acts, but today more famous for its jazz joints and barbecue than anything else, there's a lot you could be doing in this place.
Nicknamed "The City of Fountains" because – obviously – there are a whole lot of fountains in this city (more than Rome, apparently), one of the best things to do in Kansas City would be to discover the musical heritage in the 18th century Vine Jazz District. You could also dive into the amazing art collection at the Nelson-Atkins Museum of Art. And when you're hungry, there's that famous Kansas City barbecue!
Now that you've got a whole lot of things to do in Lincoln, Nebraska noted down on your to-do list, the next step is to plan it all out in a schedule. Because that sounds like a lot of hard work, we've decided to help you out – so here's our 3 day Lincoln, Nebraska itinerary. In it you'll find all the best bits of the city rounded up into daily segments so you can be sure that your trip will run as smoothly as possible.
Day 1 – A Lincoln to the Past
First things first, when you're in Lincoln it's a good idea to start in the past, so head on over to Nebraska History Museum. This place is open from 10am and will teach you all there is to know about the early beginnings and history of the Nebraska state capital. You can grab breakfast beforehand at LouLou's on N (open from 8am) for a great way to start the day near the museum.
Then it's onwards to the Governor's Residence, a 13-minute walk through Downtown. Check the schedule to see if it's open to the public (if not, you can always snap some pictures of the exteriors). Then it's a quick hop over the road to see the impressive Nebraska State Capitol Building. Marvel at the scale of it all, be in awe of the amazing mosaic floors and, of course, the views from the tower!
Stop for lunch at the fun and funky El Chaparro for some low-key but very tasty Mexican eats. From there walk 10 minutes to Morrill Hall at The University of Nebraska State Museum to catch sight of Archie, the giant mammoth, and other interesting fossilized friends. Evening is a matter of pitching up at the incredible Starlite Lounge – just a 14 minute stroll from the museum.
Day 2 – A Creative Day in Lincoln
Your morning begins on your second day in Lincoln at the Sheldon Art Gallery. But to start your day the right way, grab some breakfast first at Panera Bread. The art museum is open from 10am and is a very cool place to wander around – it's easy to spend a couple of hours here. If you're in need of a caffeine fix, no worries: there's a cafe located at the art gallery to fulfil your coffee and snack needs.
A 40-minute walk (but more easily, a 10-minute drive away) is the slightly leftfield but surprisingly interesting Quilt Study Center & Museum. Spend some time browsing the awesome collection of quilts here and then grab a quick bite to eat for lunch nearby at Cultiva East Campus – a cafe that serves up some tasty sandwiches.
After this, it's time to get your skates on and head to the National Museum of Roller-Skating. It's around a 9 minute or so drive from the Quilt Study Center and is open until 5 pm. Enjoy this wild selection of skates and then get yourself (a 10 minute drive, or 30 minutes on the number 40 bus) to Haymarket for happy hour dinner and drinks; Dish or John J's Tiki Bar are good options for this.
Day 3 – A Breath of Fresh Air in Lincoln
Start your third day off with a stroll in the prairies of Pioneer Park. Just a 15-minute drive from Haymarket along Rosa Parks Way will have you in the midst of this nature preserve; wander along the trails, see if you can't spot some bison, learn about the natural habitat at the visitor's centre and have a chat to the staff here.
Then it's time to head back into Lincoln for a spot of lunch. Go for some warming and delicious ramen at AmuManu Ramen Bar and then make your way to the other side of town, around a 9-minute drive, to get to grips with the MoPac Trail. One of the best things to do in Lincoln, Nebraska (in summer or spring particularly), you'll enjoy walking along the abandoned railway tracks.
Back in town, it's time to check out the Sunken Gardens. Grab a takeaway coffee Cultiva Labs on the way and then have a stroll around the gardens and enjoy those charming little walkways. For dinner, head to The Railyard Canopy Street, 9 minutes away by car. Eat small plates and have some drinks at Longwell's or go for Hiro 88 Haymarket for some Pan-Asian cuisine.
Don't forget your travel insurance for Lincoln
World Nomads' mission is to support and encourage travellers to explore their boundaries. They offer simple & flexible travel insurance, and safety advice to help you travel confidently.
They've been doing it since 2002 – protecting, connecting, and inspiring independent travellers just like you.
Get a quote below or read our in-depth review!
World Nomads provides travel insurance for travelers in over 100 countries. As an affiliate, we receive a fee when you get a quote from World Nomads using this link. We do not represent World Nomads. This is information only and not a recommendation to buy travel insurance.
Here are some quick answers to common questions about what to do and see in Lincoln.
Lincoln may be the state capital of Nebraska, but it's not exactly crawling with tourists and that's a good thing in our view.
With classic cocktail lounges, kooky museums, and a whole lot of other more unusual things to do, Lincoln, Nebraska is a destination that will impress you more than you think it was going to. And those are always the most rewarding trips!
---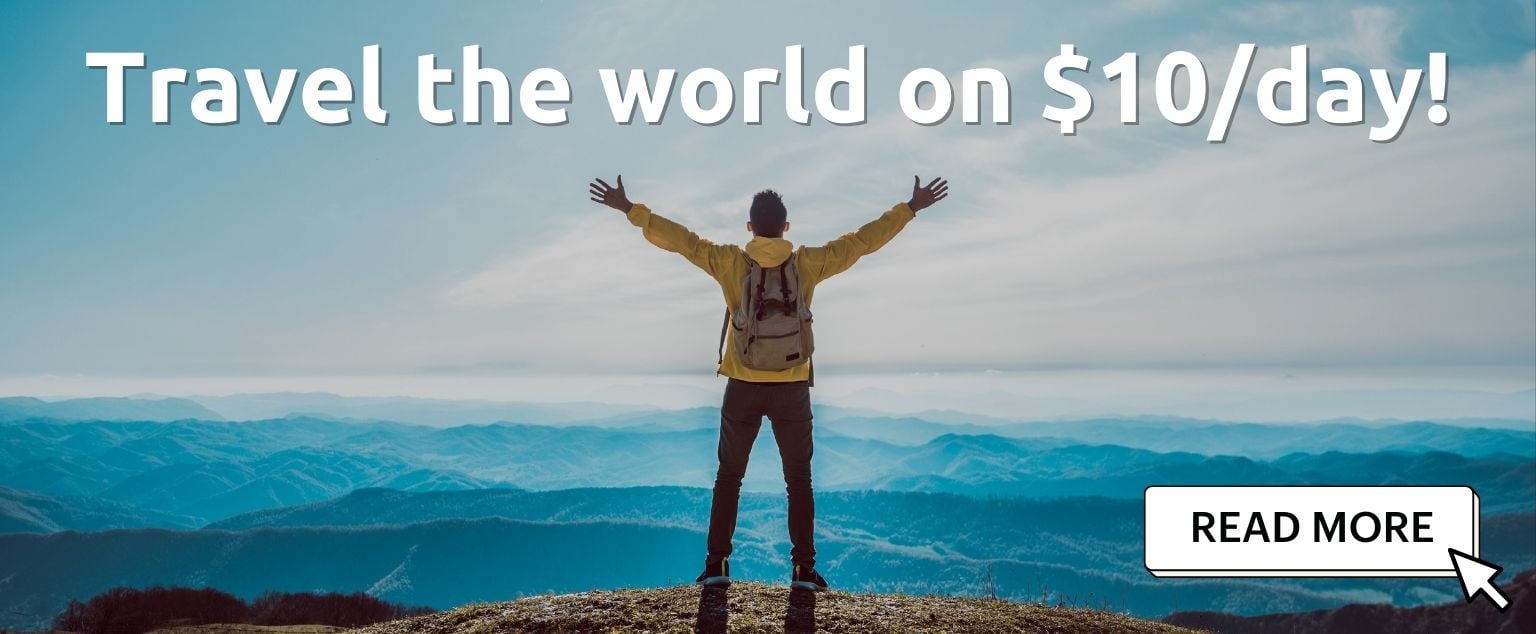 And for transparency's sake, please know that some of the links in our content are affiliate links. That means that if you book your accommodation, buy your gear, or sort your insurance through our link, we earn a small commission (at no extra cost to you). That said, we only link to the gear we trust and never recommend services we don't believe are up to scratch. Again, thank you!