Ahh Newcastle, home to some of the UKs top musicians, a vivacious football culture, and historic cobblestone streets fringed with stunning Georgian architecture. It's a melting pot of modern-day flare and ancient old-worldly charm.
While it might not have all the glitz and glamor of London, Newcastle – or The Toon as it's colloquially known – has its own character, and it's definitely not a city to be underestimated.
If you're a first-time visitor and not sure how to spend your days, then you're probably keen to know about all the best attractions in Newcastle.
Luckily for you, the Geordie capital is brimming with historical sites and cultural experiences, AND it also happens to be one of the least expensive cities in England. In fact, travelers looking for free things to do in Newcastle will be glad to know that most of these attractions are free or super cheap.
So, when you're ready, let's take a look at them!

Unlock Our GREATEST Travel Secrets!
Sign up for our newsletter and get the best travel tips delivered right to your inbox.
The Top Things to Do in Newcastle
Backpacking the UK and thinking of a quick stop to Newcastle? Then you should absolutely check out these top 5 unmissable Newcastle attractions! These are the places that you really can't afford to miss if you want to experience the very best of the city.
1. Snap Selfies at the Millennium Bridge
Let's start with one of the most iconic attractions in Newcastle, shall we? If you're wondering why a bridge (of all things!) is on this list, wait until you see this architectural marvel for yourself.
Connecting Gateshead to the Quayside area, this iconic bridge offers lots of super cool photo ops – especially at night when the whole place is illuminated to a truly spectacular effect.
If you happen to be there at the right time, you can even see the bridge tilt upwards to allow a boat to pass underneath.
And while I'm on the subject of bridges, be sure to check out the historic Tyne Bridge too! It's said to be among the oldest in Europe.
Entrance fee: Free
Hours: Open 24 hours
Address: S Shore Rd, Gateshead NE8 3BA, UK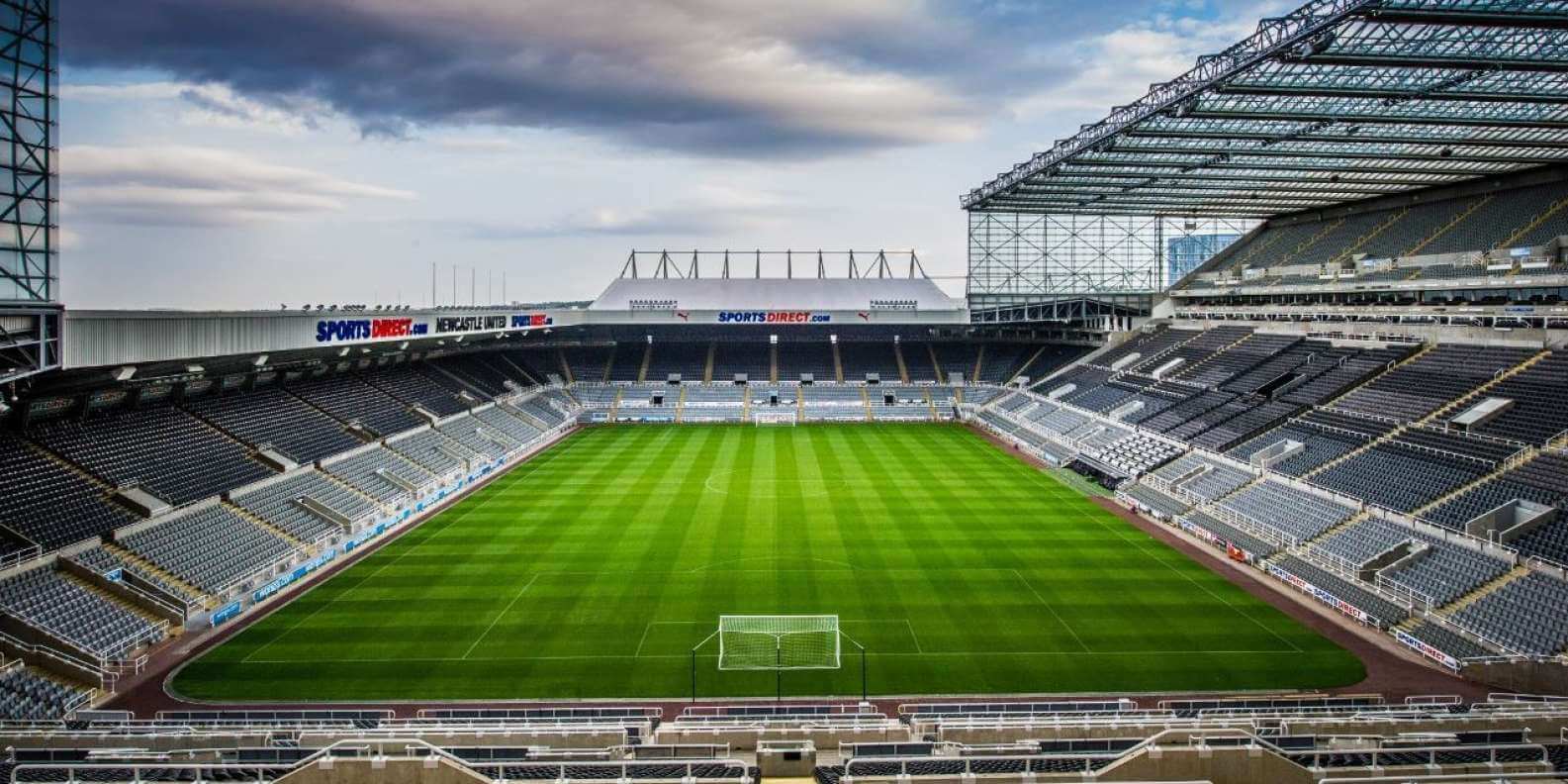 Sometimes tourists head to Newcastle for history, sometimes to gawk at the architecture, but most of the time it's to pay homage to their favorite football team!
Whether you're a fan of Newcastle United or not, I would totally suggest a visit to this Football Club, mainly for the experience. Football (and definitely not soccer) is a huge part of English culture and for some footie fans, it's bigger than religion. So if you ever get the chance to tour an English football stadium, you'll definitely need to jump on that chance to see what all the fuss is about.
Not only does this activity takes you through St. James' Park, home of Newcastle United Football Club, but you'll also learn about the history of the club, explore behind the scenes of the stadium and how the stadium has evolved over the years.
Oh, and did I mention that you'll get a complimentary souvenir to take back home? Worth it!
Entrance fee: $18.39
Hours: 12.30 p.m. to 2 p.m.
Address: Barrack Rd, Newcastle upon Tyne NE1 4ST, UK
3. Stroll through the Historic Quayside District
Walking through the historic streets is a must for all travelers visiting any city, not just because it's where all the history has been preserved but because it's usually where all the lively bars and restaurants are. And the same can be said for Newcastle!
Exploring the historic Quayside district is one of the top things to do in Newcastle, since it's a super vibrant place full of quaint shops and eateries. Sure, it's been redeveloped throughout the years, but you can still feast your eyes on the original architecture since several of the old houses have been converted into shops.
A notable landmark here is Bessie Surtees's House, which is a combination of two Jacobean-style buildings that date all the way back to the 16th century.
If you can get yourself up earlier, dawn is a great time to head to the Quayside, not only to avoid the crowds but to witness the soft golden specks of sunrise shimmer across the Tyne River. It's truly a memorable sight.
Entrance fee: Free
Hours: Open 24 hours
Address: Quayside, Newcastle upon Tyne, UK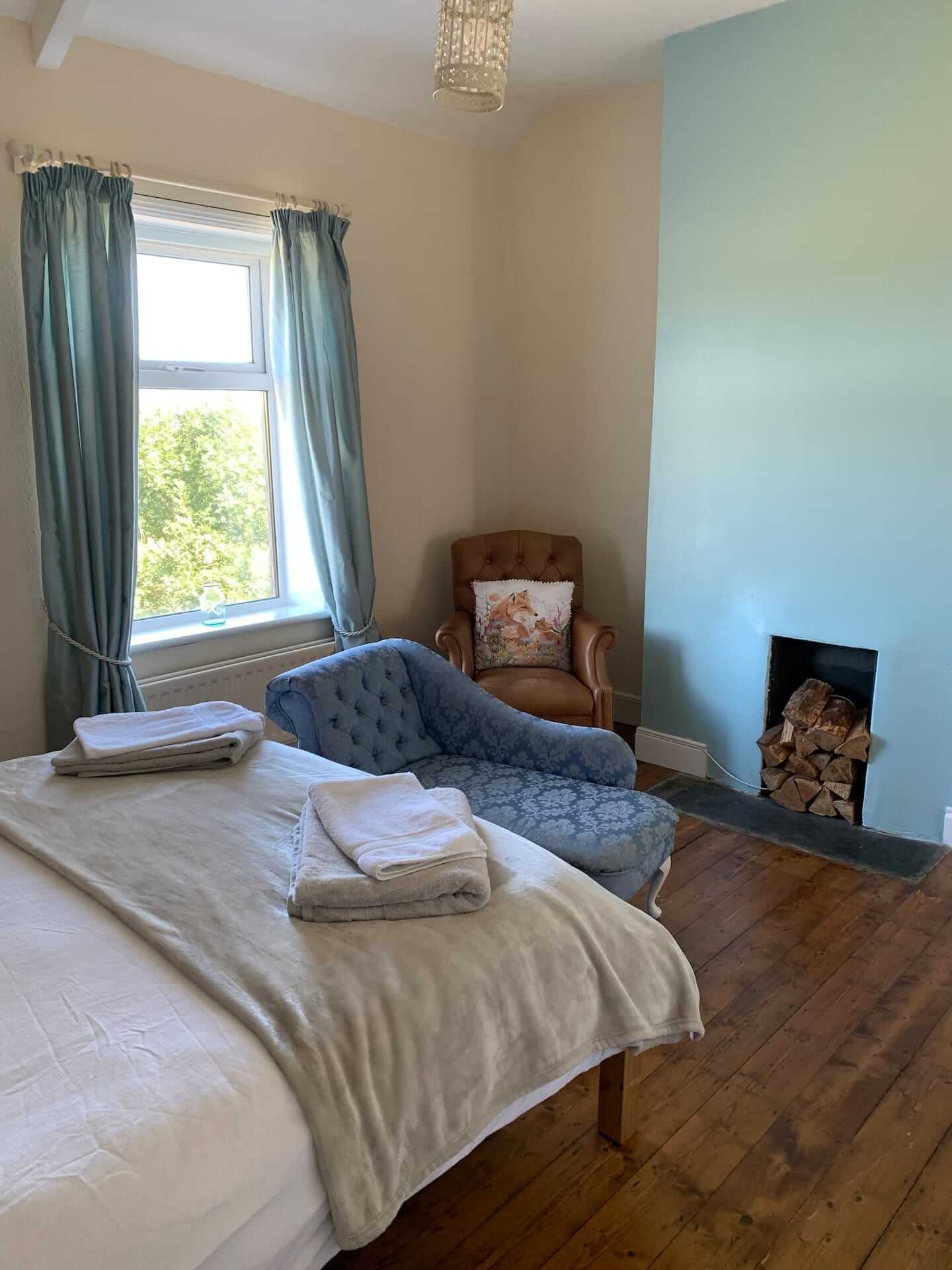 If you've ever watched The Holiday and felt super envious of Kate Winslet's quaint British cottage, here's your chance to stay in one!
With its stone walls and delightfully rustic décor, this cottage has all the authenticity and charm of a traditional British cottage.
While it's located in the quiet commune of Tyne and Wear, the space is just a quick, 10-minute bus ride from Newcastle's center. As such, you'll get to retreat to a peaceful countryside setting after a full day of exploring the city but still be close enough to see all the Newcastle attractions. Talk about enjoying the best of both worlds, right?
Boasting 2 bedrooms for up to 4 guests, the cottage comes well-equipped, with a full kitchen and complimentary tea and coffee and a cosy bathroom. There are also a couple of pubs nearby for when you feel like something stronger.
Entrance fee: $45/night
Hours: Check-in after 3 p.m., checkout at 11 a.m.
Address: Tyne and Wear, England, UK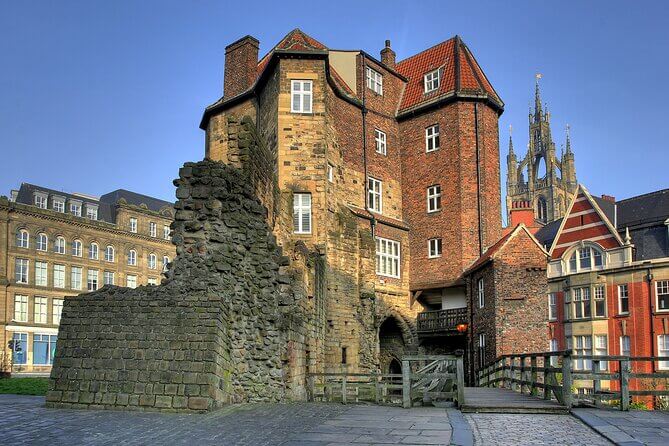 Ever wondered how Newcastle got its name? Well, it was named after its castle, an imposing 12th-century structure with a tumultuous history.
The good news is that the castle is open to the public so you can mosey around its ancient passageways and even check out the royal quarters where Kings used to sleep!
Since this is easily one of the top attractions in Newcastle, I'm sure I don't have to tell you that the crowds can get massive. If you're visiting in peak season, it's always a good idea to get yourself a skip-the-line ticket otherwise you may end up standing for hours (literally!) while waiting to go in.
Entrance fee: $11.55 (skip-the-line ticket)
Hours: 10 a.m. to 5 p.m. daily, excluding Tuesdays and Wednesdays
Address: The Black Gate, Castle Garth, Newcastle, NE1 1RQ, UK
6. Visit Newcastle Cathedral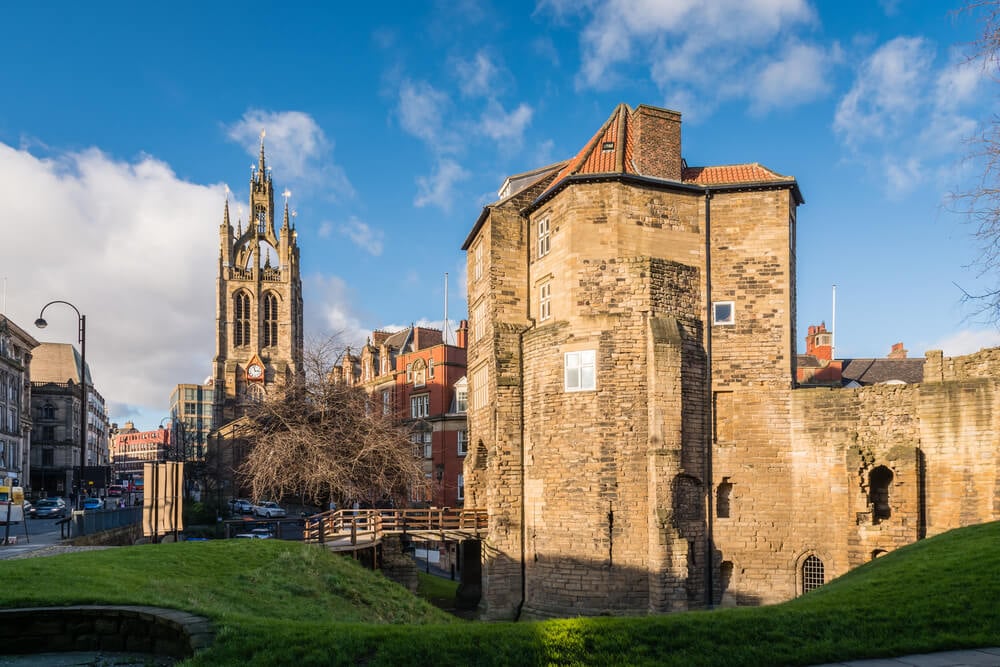 Also known as The Cathedral Church of St. Nicholas, this place is another ancient building that's greatly admired for its intricate Gothic architecture.
The Newcastle Cathedral is known for its striking lantern tower that's topped by a Scottish Crown. At night, the lantern bathes the whole spire in light- perfect for those IG pictures!
Inside, you'll find an original organ that dates from several centuries ago. Be sure to check out the cathedral's notice board for regular events such as full symphony orchestras, concerts, and even comedy nights.
Entrance fee: Free
Hours: 8 a.m. to 6 p.m.
Address: St. Nicholas Sq, Newcastle upon Tyne NE1 1PF, UK
Small Pack Problems? 😉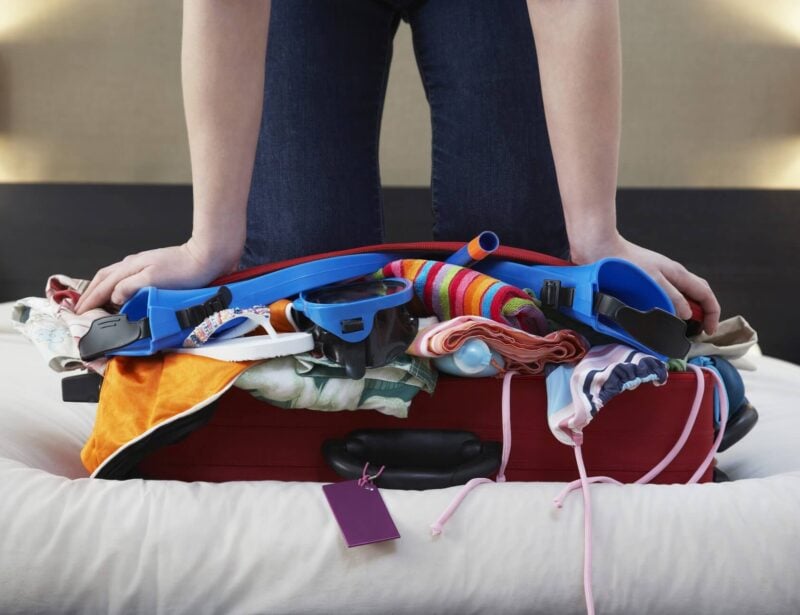 My missus travels with all her clothes in ziplock bags: don't be like my missus. UP YOUR PACKING GAME!
Packing cubes for the globetrotters and compression sacks for the real adventurers – these babies are a traveller's best kept secret. They organise yo' packing and minimise its volume too so you can pack MORE.
Or, y'know… you can stick to ziplock bags.
View Our Fave Cubes
Or Check Out the Sacks!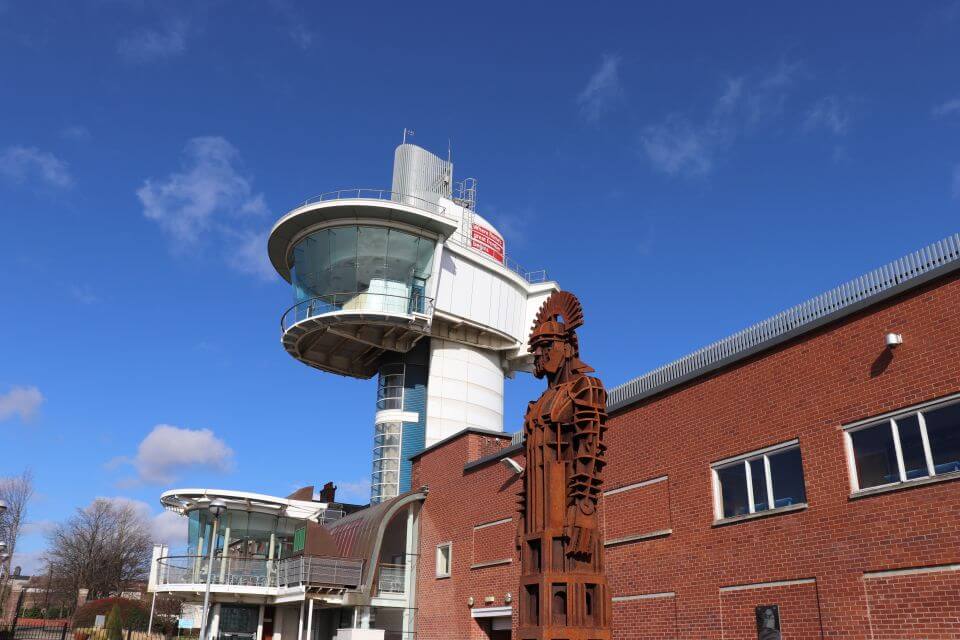 Wondering what to do in Newcastle on a warm summer's day? How about a trip to the iconic Segedunum Roman Fort?
This ancient Roman structure is actually part of the Hadrian's Wall, a UNESCO World Heritage Site that spans 73 miles from Wallsend on the River Tyne to Bowness-on-Solway. This fort though is part of one of the old barracks.
There were said to be around 14 forts along the wall, but Segedunum is the most excavated of them all. It was built to guard the Eastern gate and housed 600 Roman soldiers. The remains can be seen today, from the shattered towers and turrets to the wall itself.
In fact, artefacts from this period can also be seen in the Great North Museum, which houses a large display of Roman treasures. If you want to see the remains of the wall itself, the best place to see it is from the Northumberland National Park outside Hexham, but you'll need a car to get there.
Entrance fee: $85.95
Hours: Dependent on tour
Address: Central Station, Neville St, Newcastle upon Tyne NE1 5DL, UK
8. Catch a Show at the Theatre Royal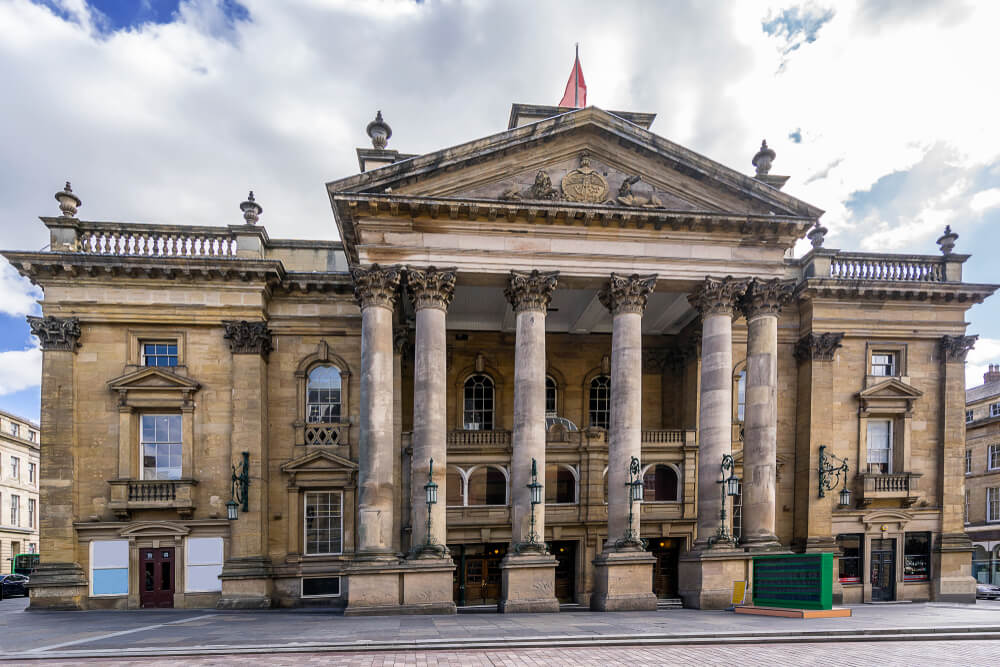 There's nothing more quintiessentially English than getting all glammed up for an evening at the theatre!
Not only is this historic establishment one of the nine Grade-1 listed Neoclassical theatres in Britain, but it still maintains several of its original Edwardian fittings despite the renovations.
Along with classical shows like ballets and operas, this theatre regularly hosts more contemporary events such as music concerts, comedy nights, and popular musical productions like Grease.
Parents traveling with kids will be thrilled to learn that this place also caters to younger audiences with productions such as Peppa Pig's Best Day Ever and The Tiger Who Came to Tea.
This venue often hosts free post-show talks, so keep your eyes peeled for these!
Entrance fee: Depends on the show
Hours: 9 a.m. to 8 p.m. (Monday to Saturday)
Address: 100 Grey St, Newcastle upon Tyne NE1 6BR, UK
9. Take the Kids to the Life Science Centre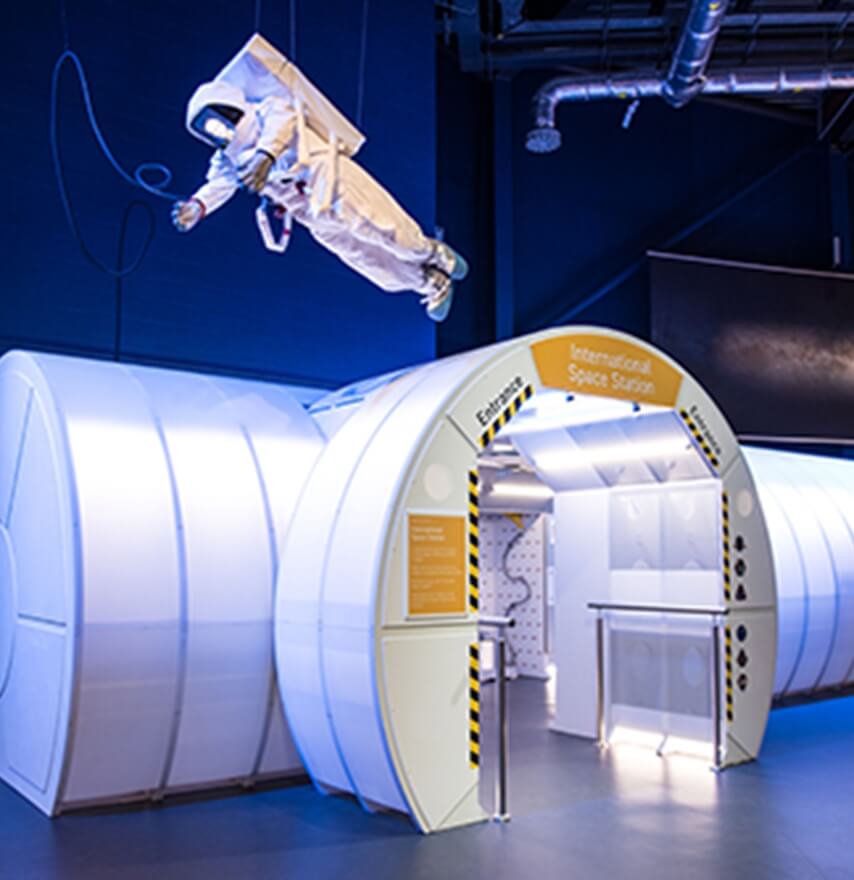 An excellent venue for travelers looking for things to do in Newcastle with kids, the Life Science Centre can easily keep the whole family entertained for the day!
This award-winning learning and science facility features live productions, a planetarium, and even interactive displays for the kids.
Astronomy fans will no doubt find their joy in the Space Zone which even offers a mock-up model of the International Space Station.
In fact, Disney and Pixar sometimes host activities such as Moon Buggy Building where the little ones can build their own buggy, test drive it on a replica of the moon's surface, and even take it home afterward!
Here's an insider tip for ya: book your tickets online to knock off at least 5% off the cost.
Entrance fee: $22 (adults), $12.50 (children)
Hours: 10 a.m. to 5 p.m.
Address: Times Square, Newcastle upon Tyne NE1 4EP, UK
10. Marvel at the Angel of the North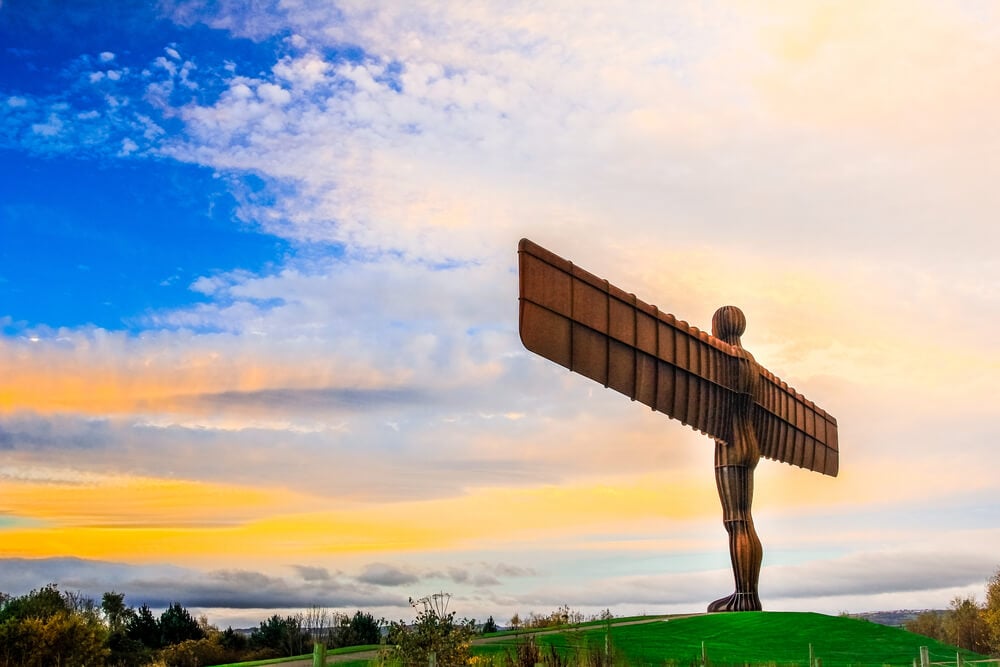 Not only is the Angel of the North one of the most recognizable landmarks in the city but the sculpture is so freakin' huge that its wingspan is said to be larger than a Boeing 757. Crazy, right?
Of course, it goes without saying that such a massive monument draws locals and tourists from all over so you may have to wait in line for a bit to take your quintessential selfie with the Angel of the North.
This monument is perched on a hill at Gateshead, which lies around 15 minutes from Newcastle's center. Because the statue is so huge, you can very easily spot it from miles away.
Entrance fee: Free
Hours: N/A
Address: Durham Rd, Low Eighton, Gateshead NE9 7TY, UK
Is This the Best Daypack EVER???
11. Mingle with the Locals at Old George
With roots stretching all the way back to medieval times, Old George is said to be one of the oldest pubs in Newcastle. In fact, locals will tell you that King Charles I even used to be a regular over there.
Whether this place has royal links or not, there's no denying that sipping on Britain's best ales while mingling with the locals is one of the absolute best things to do in Newcastle at night!
In true British fashion, the pub offers Football nights where you can join the locals as they cheer their favorite teams. On Thursday and Sunday evenings, there are 'Open-Mic' sessions while Friday and Saturday nights are for dancing until the early hours of the morning.
Entrance fee: Free
Hours: 11 a.m. to 11 p.m. (2 a.m. on Friday and Saturday)
Address: Old George Yard, Newcastle upon Tyne NE1 1EZ, UK
Whether you're looking to indulge in some retail therapy or simply want to sample the local street food scene, Grainger Town's got you covered!
Often referred to as 'The Heart of Newcastle', Grainger Town is a delightful paradox on its own: while it has a lively and contemporary vibe, it's also fringed by classic architecture and historical monuments such as Grey's Monument on Grey Street.
On Friday and Saturday nights, an eclectic crowd of locals and tourists alike fills Grainger Town's many acclaimed pubs, craft cocktail bars, and restaurants.
In fact, you can even book a guided walking tour that'll take you through Grainger Town, as well as neighboring hotspots like the Stadium Quarter and Chinatown.
Entrance fee: $ 18.39
Hours: 10 a.m. to noon
Address: Bewick St, Newcastle upon Tyne NE1 5EJ, UK
13. Step Back in Time at Beamish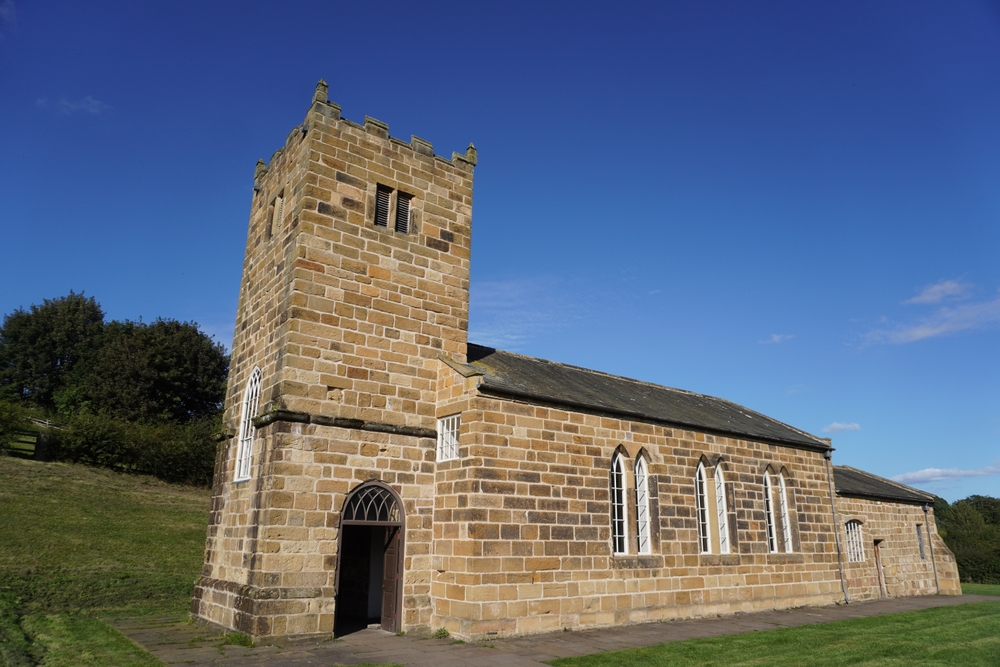 Swap the lively buzz of the city center for the tranquility of old-style living with a trip to the Beamish Living Museum.
And if you're under the assumption that this is yet another boring old trip to the museum, think again!
Beamish literally brings the past to life, so you'll get to wander Victorian-style streets and watch old-fashioned carriages go by, complete with fully costumed staff. No wonder it's been hailed as one of the unmissable things to do in Newcastle.
Visitors will even get to tour a Victorian village school or enjoy a ride on an old-fashioned Edwardian bus. Expect the sights, sounds, and yes, even the smells from those bygone days. Talk about a fully immersive experience
Entrance fee: $ 24 (adults) and $14 (children) for a yearly, unlimited pass
Hours: 10 a.m. to 5 p.m.
Address: Regional Resource Centre, Beamish DH9 0RG, UK
14. Be Wowed by Jesmond Dene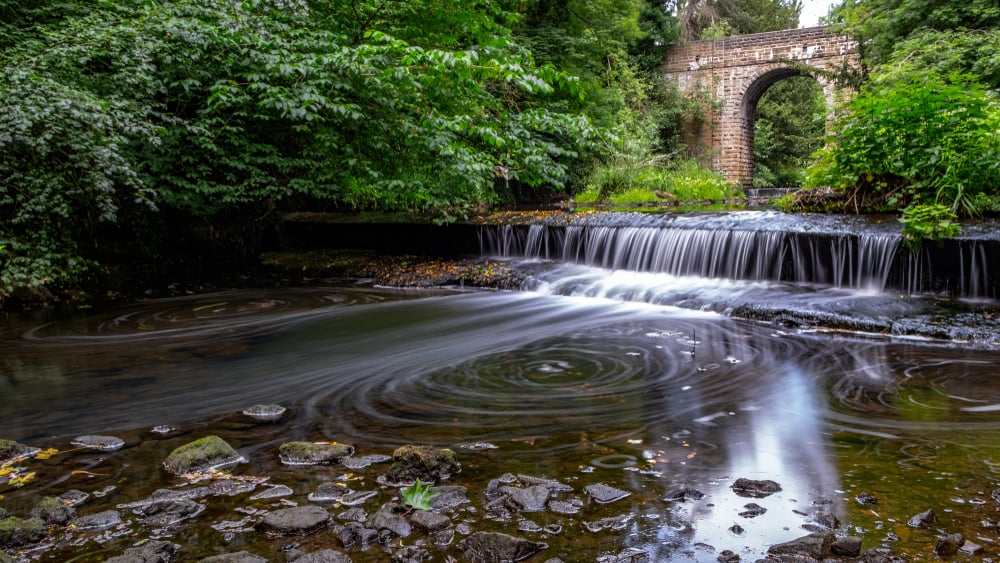 Northeast of Newcastle is found a dell that literally looks as though it's been plucked straight out of a fairytale!
Offering acres of ancient woodland, historic features, and vibrant wildlife, this park is home to the River Ouseburn which used to power the mills during the Industrial Revolution.
With waterfalls cascading into varnish clear pools, easy walking paths, and even a grotto, Jesmond Dene offers the ideal setting for a moment of relaxation near the bustling city center.
Best of all, this pet-friendly park is quite popular among dog walkers so feel free to bring your pooch along. Families can take advantage of the many kid-friendly activities such as pond dips, nature trails, and play pooh sticks.
Entrance fee: Free
Hours: Open 24 hours
Address: Newcastle upon Tyne NE7 7DZ, United Kingdom
Travel with peace of mind. Travel WITH a security belt.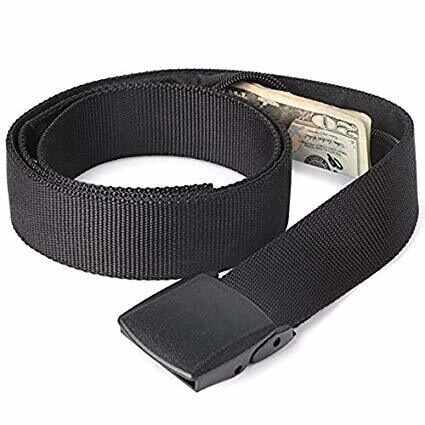 Get your cash stashed with this awesome Pacsafe money belt. It will keep your valuables safe no matter where you go.
It looks exactly like a normal belt except for a SECRET interior pocket perfectly designed to hide a wad of cash or a passport copy. Never get caught with your pants down again! (Unless you want to.)
Hide Yo' Money!
15. Enjoy Art and Afternoon Tea at the Biscuit Factory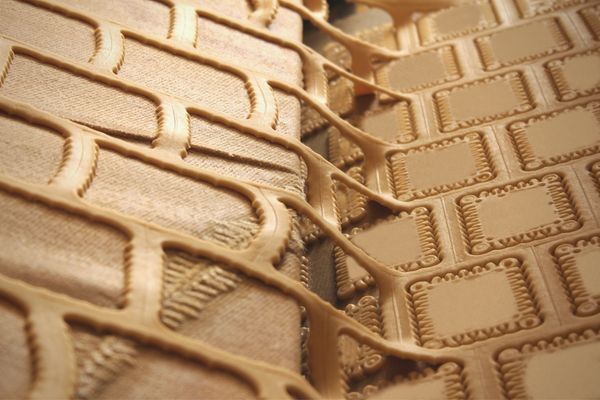 Okay, you're not planning on leaving England without having at least one afternoon tea experience, are you? After all, this is easily one of the most popular cultural activities in Newcastle!
There are heaps of places where you can get afternoon tea in the city, but if you're short on time, you can always combine two activities in one: a tour of Newcastle's famous Biscuit Factory followed by a spot of tea at their onsite café.
Contrary to popular belief, the Biscuit Factory isn't an actual factory. Rather, it's an old Victorian warehouse that has since been reconverted into a contemporary art gallery.
This venue regularly hosts rolling exhibitions as well as cultural events and collaborative showcases, so there's always something new to see!
Entrance fee: Free
Hours: 10 a.m. to 5 p.m.
Address: 16 Stoddart St, Shieldfield, Newcastle upon Tyne NE2 1AN, UK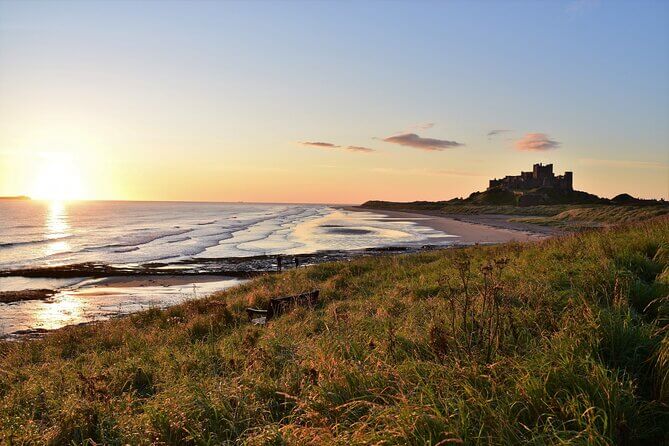 A quick 45-minute drive from Newcastle takes you to Northumberland, a gorgeous county that's bordered by Scotland. With acres of velvety green land, this area is chock full of notable landmarks and castles.
If you're a Harry Potterhead, you'll instantly recognize Alnwick Castle which masqueraded as Hogwarts in the first and second movies. Muggles may recognize it as Downtown Abbey's Brancaster Castle in the Christmas Special episodes.
Suffice to say that this absolutely picturesque castle has had more than its fair share of Hollywood appearances!
To properly uncover Northumberland's hidden gems, you can always book a self-guided tour, complete with a fun scavenger hunt that'll take you across some of the most iconic locations in the area.
Entrance fee: $31.16
Hours: Dependent on tour
Address: 8PQV+48 Sills, Newcastle upon Tyne, UK
17. Take a Day Trip to Durham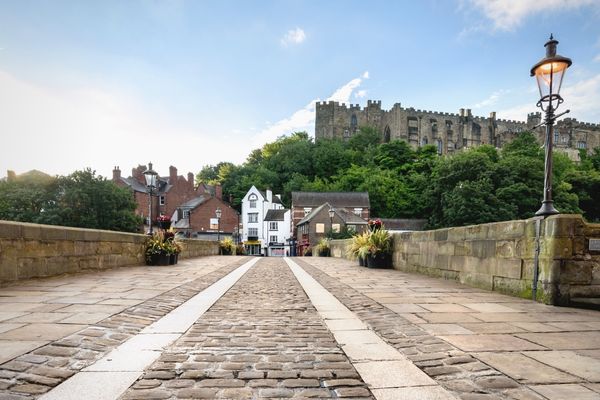 Are you looking for the best day trips from Newcastle? Why don't you head over to Durham, a beautiful coastal city located less than half an hour from the city?
Just like Northumberland, Durham is a popular filming location so you might just recognize some spots from your favorite shows or movies.
In my opinion, your to-see list should absolutely feature a visit to the Durham Cathedral and Castle, a UNESCO World Heritage Site that's known for its spectacular Norman architecture. And yes, the castle is yet another location that is featured in the Harry Potter movies!
If visiting Durham in the summer, you can also enjoy a walk along Seaham Beach which is known for its colorful sea glass.
Entrance fee: Free
Hours: N/A
Address: Durham, UK
18. Explore the Gibside Estate
For a quiet afternoon, head over to the Gibside Estate, a National Trust Property which incidentally happens to be one of the most Instagrammable spots in Newcastle!
Boasting over 720 acres of lush woodland, this is one estate that will no doubt leave you mesmerized by its magnificent scenery. It even has four walking trails where you can reconnect with nature and enjoy the fresh, countryside air.
And it's not just about woodsy areas either. The estate offers plenty of family-friendly things to do in all seasons.
In December, the whole place turns into an incredible winter wonderland with spectacular illuminations. In fact, I can assure you that it's entirely worth flying to Newcastle around Christmas time just to celebrate the holidays at Gibside Estate!
Entrance fee: $16 (adults), $8 (children), $40 (family package)
Hours: 10 a.m. to 6 p.m.
Address: Rowlands Gill, Newcastle upon Tyne NE16 6BG, UK
19. Venture into the Victoria Tunnels
Now, adults and older children who don't mind the dark or enclosed spaces will certainly be captivated by a visit to this exquisitely preserved Victoria Tunnels. The tunnels were built to transport coal from Leazes Main Colliery to the riverside, which were then exported.
Because it's something of a hidden gem in the city, the Victoria Tunnels are perfect for travelers looking for unusual things to do in Newcastle!
Steeped in the local history, this site was also used as an air-raid shelter during the war. You'll get to walk beneath various landmarks, including Haridan's Roman Wall.
For safety reasons, you're only allowed to explore the tunnels through a guided tour which you can prebook online. Quick heads-up: this activity isn't suitable for kids aged 7 and under.
Entrance fee: $15 (adults), $6.50 (children 7-15)
Hours: 10 a.m. to 4 p.m.
Address: Victoria Tunnel Entrance, Ouse St, Byker, Valley, Newcastle upon Tyne NE1 2PF, UK
Forget boring accommodation… book yourself an EPIC STAY!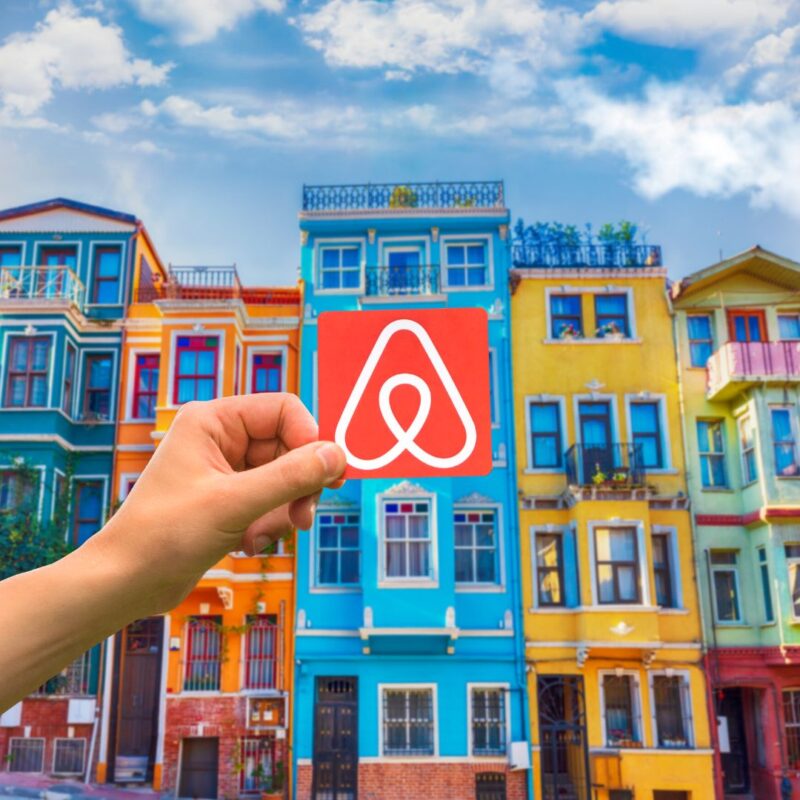 Why stay in a naff hotel when you can stay in a cosy, stylish local house instead? And for half the money too!
Stay somewhere EPIC and save your hard-earned dollars — from houses to barns to castles and caves, there is an Airbnb for every occasion!
Book an EPIC Stay
20. Hop on a Steam Train at the Railway Museum
A 4-mile scenic trip aboard a vintage steam train? Uhm, yes, please! Hands-down, this was easily one of the coolest Newcastle experiences!
Okay, it's not technically in Newcastle per se, but this fun museum lies just 20 minutes from the city center and if you ask me, it's well worth a visit!
Not only will you get to feast your eyes on vintage locomotives, but you'll also get to hop on board one of the functional trains for a round-trip ride. And if you get peckish after your ride, you can always pop into the on-site Waggonway Tea Room for some tea and scones.
Entrance fee: $9 (adults), $6 (children)
Hours: 11 a.m. to 4 p.m. (weekends only)
Address: Middle Engine Lane, Wallsend, North Shields NE29 8DX, UK
21. Read Poetry at the Morden Tower
You didn't think I'd end this list without including a literary landmark, did ya? Of course, England was once home to some of the greatest poets of all time, from William Wandworth, William Blake, and of course, William Shakespeare (I'm starting to sense a William theme here?).
For poetry lovers, one of the most famous literary landmarks in Britain you must add to your itinerary is the Morden Tower. It was once part of the medieval town wall back in the 1200s, but in modern-day society, tourists flock to the Turret Room in particular.
Why, you ask? Well, this is where notable names like Carole Anne Duffy and Seamus Heaney gave readings of their own poetry works. Today, it still hosts poetry readings from time to time. It's one of the most artsy activities in Newcastle you cannot miss.
Entrance fee: Free
Hours: Open 24 hours
Address: 34-36 Stowell St, Newcastle upon Tyne NE1 4XQ, UK
Where to Stay in Newcastle
Ah, that unparalleled feeling of kicking off your shoes and sinking into a gloriously warm bed after exploring a new city! Newcastle certainly provides tons of great accommodation options.
The only bummer is that prices do tend to go up a bit in summer so if you're traveling on a budget, you can consider visiting Newcastle in fall or winter to enjoy the best rates.
Here are a few recommendations for where to stay in Newcastle.
Best Hostel in Newcastle – Albatross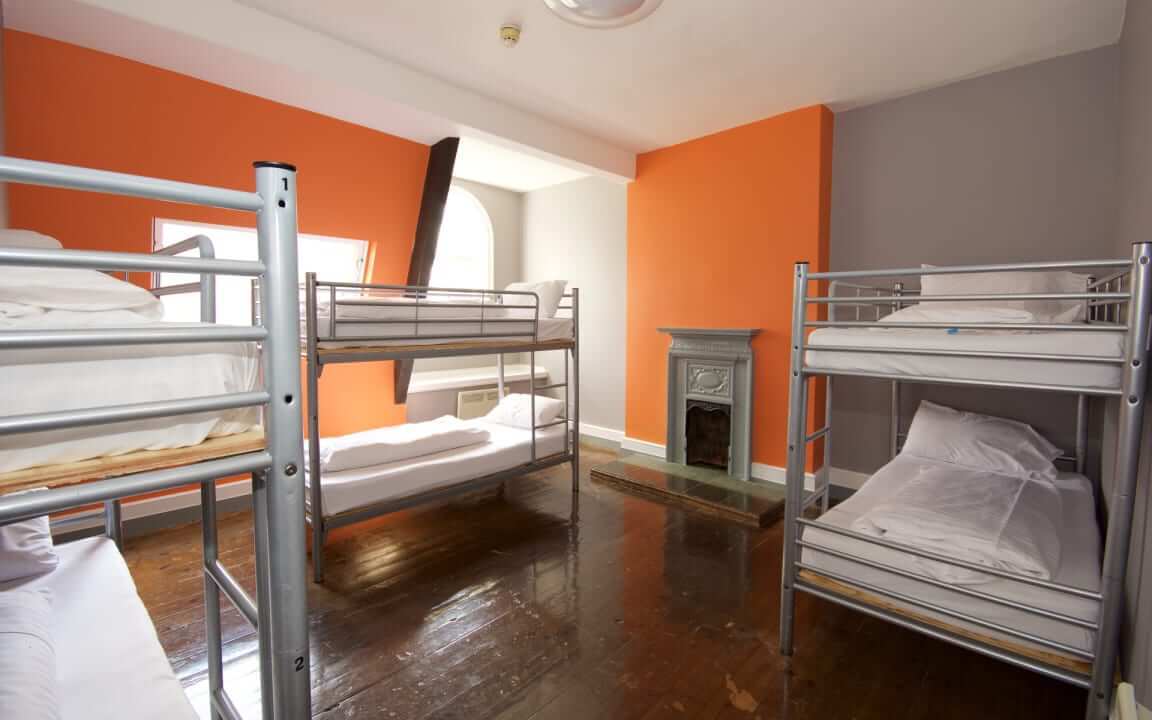 An excellent option for budget travelers, the Albatross was even voted 'No.1 Hostel in England', so you know you're in for a good time!
With bright and spacious dorms and private rooms, this epic Newcastle hostel offers plenty of facilities for a comfortable stay. From a well-equipped shared kitchen, common room, laundry facilities, and a 24-hour reception, you won't find much better in the city.
Thanks to its prime location in the city center, this hostel provides easy access to popular venues like the Theatre Royal and the Opera House.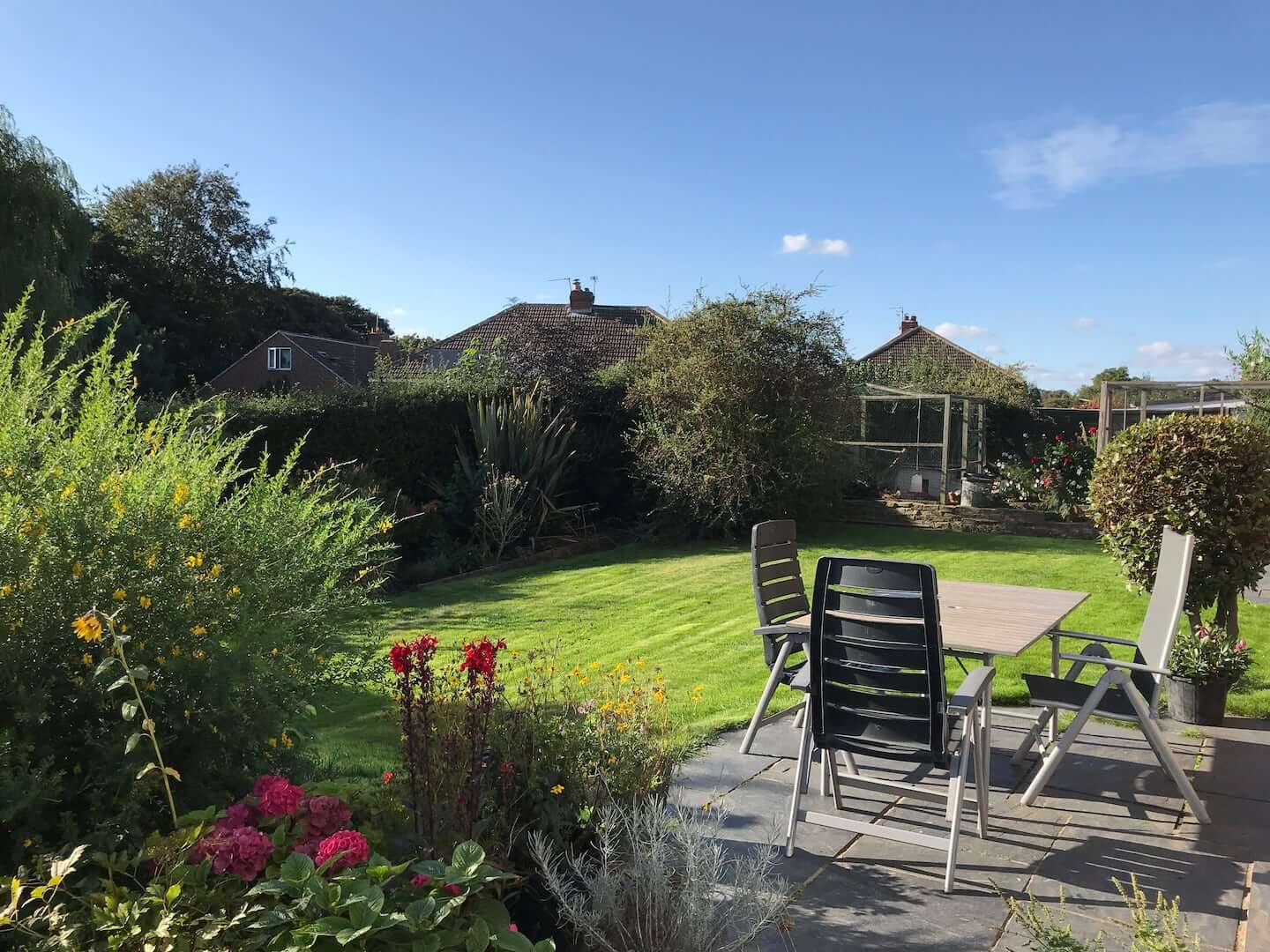 If you're traveling with a group, this one's for you! Located near some of the top attractions in Newcastle, this Airbnb comfortably sleeps six in four bedrooms.
It even comes with classic home comforts such as a modern, well-equipped kitchen, laundry room, and a gorgeously manicured garden with barbecue facilities.
A quick drive from the Airbnb takes you to various points of interest such as King John's Palace, Armstrong Park, and Beamish.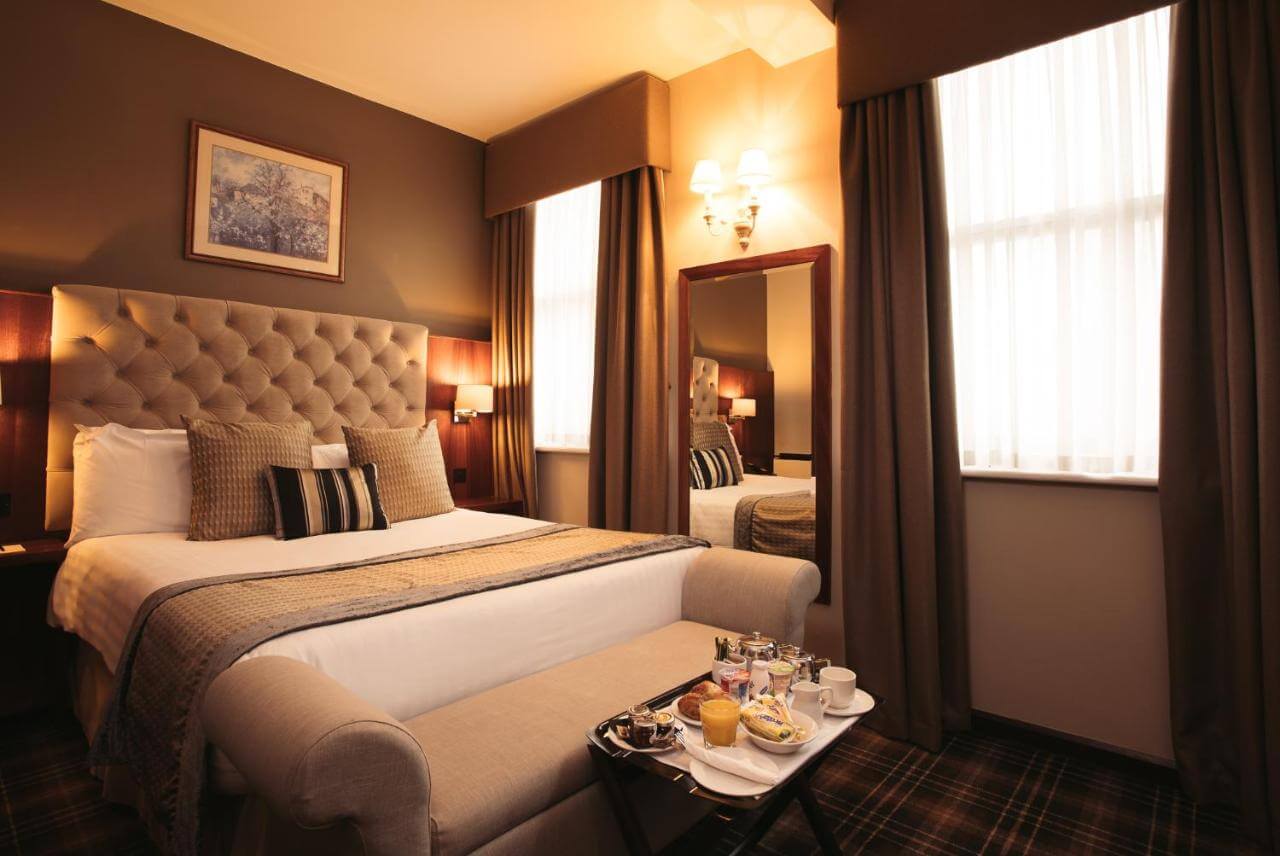 Nestled in a spectacular Manhattan-style tower, The Vermont Hotel offers luxurious rooms fitted with work desks and coffee-making facilities.
After exploring the nearby attractions, kick back with a cocktail at the on-site Redwood Bar or grab a bite to eat at the hotel's restaurant which offers dazzling views of the Tyne Bridge.
But it gets even better: with a stay at this hotel, you'll be practically next door to the iconic Castle Garth! You'll also be close to the Life Science Centre as well as the Newcastle Cathedral.
Some Additional Tips for Visiting Newcastle
Given the sheer number of awesome destinations dotted all over the city, I'm sure you must be super stoked to get exploring! But first, take a look at these Newcastle travel tips…
Invest in travel insurance! You never know what may happen on the road.
Pack Those Walking Shoes. Locals will tell you that the best way of getting around the city is on foot and I must say that I totally agree with them on that!
Grab Those Wellies and Brollies. That's British for boots and umbrellas! The weather in England is notoriously unpredictable so it's always a good idea to be prepared. Yes, even in summer.
Don't Skip the Cultural Events. You'll find many annual events in Newcastle. Some notable ones to look out for are the Tyneside Irish Festival and Newcastle Mela.
Save Money by Staying on the Outskirts of the City. In my experience, the easiest way to cut back on accommodation costs is by booking a place on the outskirts of the city. This is also an excellent way of getting away from the crowds in peak season.
Bring a good water bottle with you and avoid buying single-use plastic ones!
Find cheap flights. Every once in a while, a killer deal pops up.
Don't forget your travel insurance for Newcastle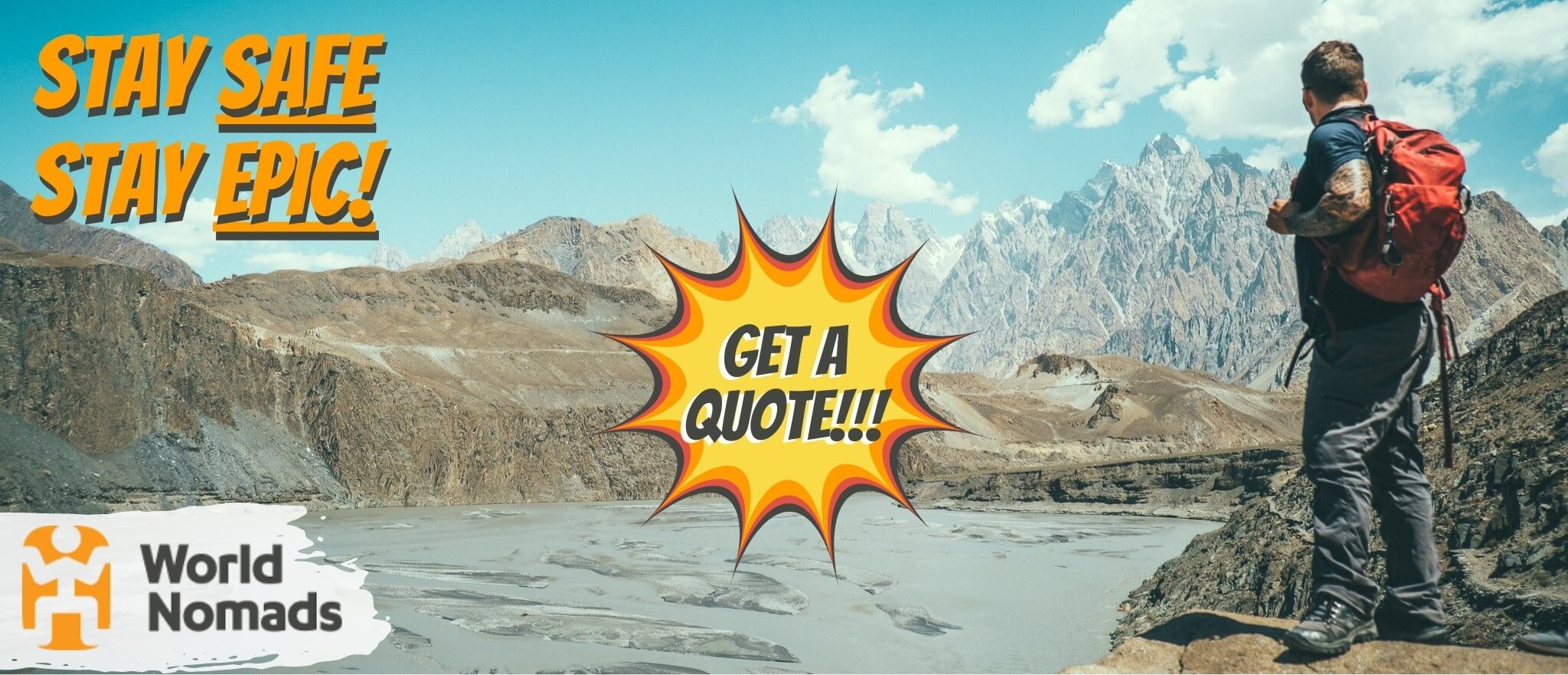 World Nomads' mission is to support and encourage travellers to explore their boundaries. They offer simple & flexible travel insurance, and safety advice to help you travel confidently.
They've been doing it since 2002 – protecting, connecting, and inspiring independent travellers just like you.
Get a quote below or read our in-depth review!
World Nomads provides travel insurance for travelers in over 100 countries. As an affiliate, we receive a fee when you get a quote from World Nomads using this link. We do not represent World Nomads. This is information only and not a recommendation to buy travel insurance.
Final Thoughts on Things to Do in Newcastle
If you still can't decide what to see in Newcastle first, my advice would be to start off by just walking around the city while enjoying that delightful Georgie vibe!
Its rich culture and exceptionally friendly locals make for an incredible experience and believe me when I say that you may just find yourself coming back to Newcastle over and over again.
Best of all, there are always tons of fun things to do in Newcastle, with countless historical sites, pubs, and a bounty of family-friendly activities to keep you entertained, no matter the length of your stay.
And as you can see for yourself, you don't necessarily need to be loaded to afford a trip to Newcastle thanks to the sheer number of free activities available through the city. A broke backpacker's dream come true for sure!
---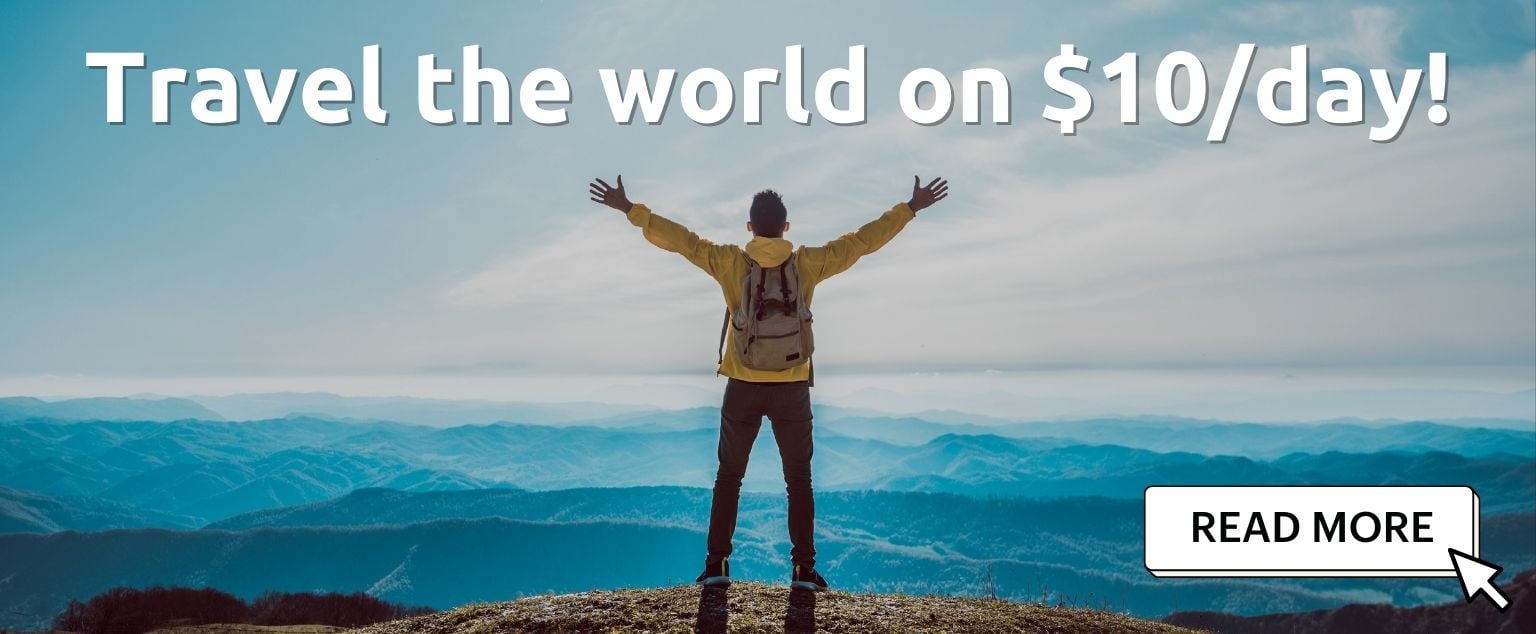 And for transparency's sake, please know that some of the links in our content are affiliate links. That means that if you book your accommodation, buy your gear, or sort your insurance through our link, we earn a small commission (at no extra cost to you). That said, we only link to the gear we trust and never recommend services we don't believe are up to scratch. Again, thank you!