Howdy and welcome to one of the coolest destinations in Midwestern U.S!
With a prominent cowboy culture, Oklahoma's capital city is often referred to as 'the biggest small town you'll ever see'- what in the dickens does that mean? Well, if you're venturing to Oklahoma City, you're about to find out.
There's an abundance of fun to be had in Oklahoma City that for adults and kids, and big kids, too! True to its reputation, Oklahoma City somehow manages to combine perks of the big-city perks with a small town community that you won't see anywhere else.
Now, the Oklahomans are really proud of their Western heritage, so you'll find plenty of museums dedicated to the local cowboy history as well as horse shows, and of course, barbecue stands on just about every corner.
It can quickly get overwhelming for first-timers when thinking about what to do in Oklahoma, which is why I prepared this guide to the best things to do in Oklahoma City so you can crack on and start planning your itinerary!

Unlock Our GREATEST Travel Secrets!
Sign up for our newsletter and get the best travel tips delivered right to your inbox.
If you're travelling to Oklahoma and don't have much time, directly below you'll find a handy table with some of the top sights in the city.
Before you delve in, however, just a quick reminder to sort out where to stay in Oklahoma in advance. Being the tourist hub that it is, Oklahoma City has no shortage of Airbnbs, motels, or hotels, but it's always a good idea to be prepared beforehand.
Essential Thing to do in Oklahoma City
Fun Thing to do in Oklahoma City with Kids
Fun Thing to do in Oklahoma City with Kids
Uncover the City's Wild West Relics
Embark on a unique scavenger hunt to explore relics and artifacts related to the city's Wild Western past.
Romantic Thing to do in Oklahoma City
Romantic Thing to do in Oklahoma City
Spend a Weekend by Lake Hefner
Stay near Lake Hefner so you can relax in a serene atmosphere and enjoy romantic strolls by the water's edge.
Popular Thing to do Near Oklahoma City
Popular Thing to do Near Oklahoma City
Take a Day Trip to Wichita Falls
Drive over to Wichita Falls where you can take selfies with the waterfall and visit the River Bend Nature Center.
Free Thing to do in Oklahoma City
Free Thing to do in Oklahoma City
Explore the City's Underground Tunnels
Venture under the city to check out its intricate network of secret tunnels that connect various major buildings.
Oklahoma City is all about Western-style living so it should come as no surprise that the downtown area boasts so many museums dedicated to the wild west!
The National Cowboy & Western Heritage Museum, for instance, is one of the most iconic attractions in Oklahoma City and houses over 28,000 artefacts. This museum also has an extensive collection of vintage rodeo photographs, rodeo trophies, and saddlery- perfect for those who would like to delve deeper into the city's Western heritage!
Now, if you really want to take things up a notch, you can always book a fun activity like a scavenger hunt that will take you on a Wild West adventure smack at the heart of the city!
Entrance fee: $12.31
Hours: 7 a.m. to 10 p.m.
Address: 201 N Walker Ave
2. Have a Drink with the Locals at the Bunker Club
Whether you're looking for a club, restaurant, or bar, there's always something fun to do at night in Oklahoma City!
If you want to mingle with the locals, be sure to check out the Bunker Club, located in the Town Theater building. With an after-work clientele, this club is delightfully unpretentious so there's no need to get all dressed up if you don't feel like it.
Offering regular vinyl and karaoke evenings, the Bunker Club stands out from the other nightspots in town thanks to its vintage art and super-affordable prices. While they've got the best bar grub in town, I can absolutely recommend the Frito Pie-In-A-Bag, washed down with plenty of their chilled craft beer.
Entrance fee: Free
Hours: 4 p.m. to 2 a.m. (weekdays), 12 p.m. to 2 a.m. (weekends)
Address: 433 NW 23rd St, Oklahoma City
In my opinion, there's no better way to properly soak up the city's picturesque sights than to stay on a farm- and this one perfectly caters to travelers looking for natural things to do in Oklahoma City!
Do you want to know the good news? Not only does this place command a pretty spectacular location near the downtown area, but the five acres of farmland house plenty of horses, dogs, chickens, and even a mini donkey!
Complimentary coffee and tea are available 24/7 and you can help yourself to as many fresh eggs as you want- courtesy of the farm's pet chickens! As the day winds down, you can even light the firepit and relax while watching the horses graze.
Entrance fee: $69/night
Hours: Flexible Check-in, Checkout at 11 a.m.
Address: 15 minutes from Downtown Oklahoma
4. Make a Splash at the Boathouse District
Offering a wide range of recreational activities such as kayaking, tubing, whitewater rafting, and boating, the Boathouse District is perfect for families looking for things to do in Oklahoma City with kids!
Now, despite its name, the Boathouse District does have other non-nautical activities such as the SandRidge Sky Trail, an 80-foot fall adventure course with six challenges. If you're one of the rare few people who do manage to work through the obstacles and make your way to the top, you can either freefall back down or use one of the four slides.
The Boathouse District spans seven miles across the Oklahoma River, so you certainly don't have to worry about the crowd, even in peak season!
Entrance fee: $49
Hours: 11 a.m. to 6 p.m. (weekends only)
Address: Boathouse District, 800 Riversport Dr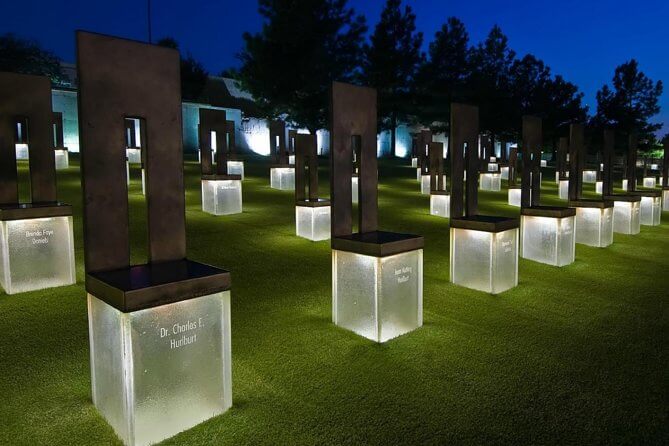 One of the most poignant sites in the city, the National Memorial and Museum was created to honor all the victims, rescuers, and survivors affected by the 1995 Oklahoma City bombing.
This museum differs from traditional ones since it's split into sections, each recounting a particular event that happened that day. As such, I would really recommend that you allocate a few extra hours to properly take everything in.
Since it's one of the city's most important destinations, I would also suggest that you get skip-the-line tickets, especially if you're visiting during peak season.
Entrance fee: $19.24
Hours: 9 a.m. to 6 p.m.
Address: 620 N Harvey Ave
6. Chill Out at the Blues & BBQ Festival
It won't take you long to realize that the Oklahomans sure know how to party- which is probably why the Blues & BBQ Festival is one of the absolute best things to do in Oklahoma City!
Perfect for travelers who want to let their hair down and chill with the locals, this festival usually takes place in June and spans across two days. Expect live Blues performances up until midnight each day, all fueled with scrumptious BBQ fare washed down with pints of cold beer.
Past performers have included well-known names such as Otis Watkins and the Scott Keeton Band, so you'll definitely be in for a great time! Do you want to know the good news? Entry is totally free!
Entrance fee: Free
Hours: 4 p.m. to 12 a.m. (Friday, June 17 to Saturday, June 18)
Address: Sheridan & Oklahoma Ave
Small Pack Problems? 😉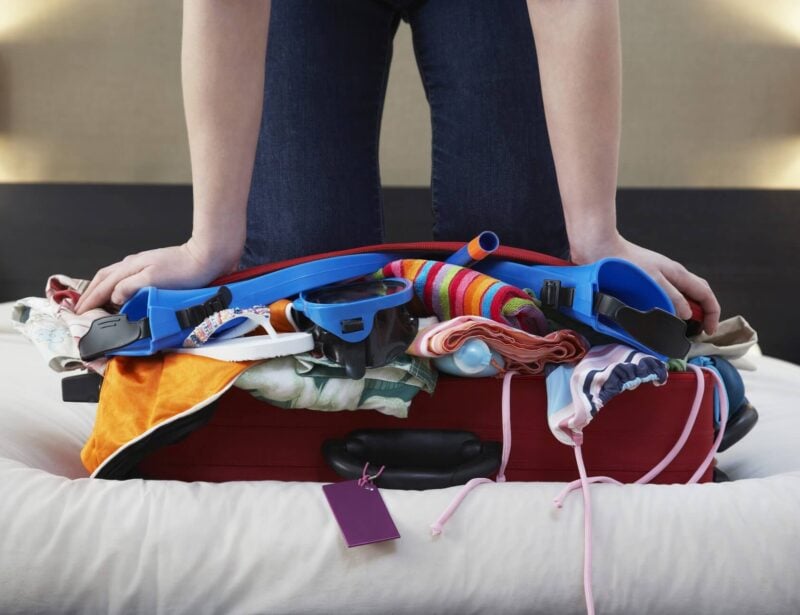 My missus travels with all her clothes in ziplock bags: don't be like my missus. UP YOUR PACKING GAME!
Packing cubes for the globetrotters and compression sacks for the real adventurers – these babies are a traveller's best kept secret. They organise yo' packing and minimise its volume too so you can pack MORE.
Or, y'know… you can stick to ziplock bags.
View Our Fave Cubes
Or Check Out the Sacks!
7. Enjoy an Immersive Art Experience at the Factory Obscura
Whether you're looking for artsy things to do in Oklahoma City or not, I would totally recommend a visit to the Factory Obscura. With plenty of immersive experiences, this place is locally known as The Womb because of its uniquely shaped front door.
If you're the type of person who loves to explore small nooks and crannies, you're certainly going to be in for a treat! Not only does The Womb features several tunnels, but it also boasts a 6,000 square foot sensory art experience with plenty of Avant-Garde pieces peppered throughout.
You can check out interactive spaces designed to elicit emotions such as Hope, Wonder, and Melancholy. This place regularly hosts events like Adult Nights and Opera Evenings.
Entrance fee: $20
Hours: 11 a.m. to 7 p.m. (excluding Tuesdays)
Address: 25 NW 9th St
8. Stroll in the Myriad Botanical Garden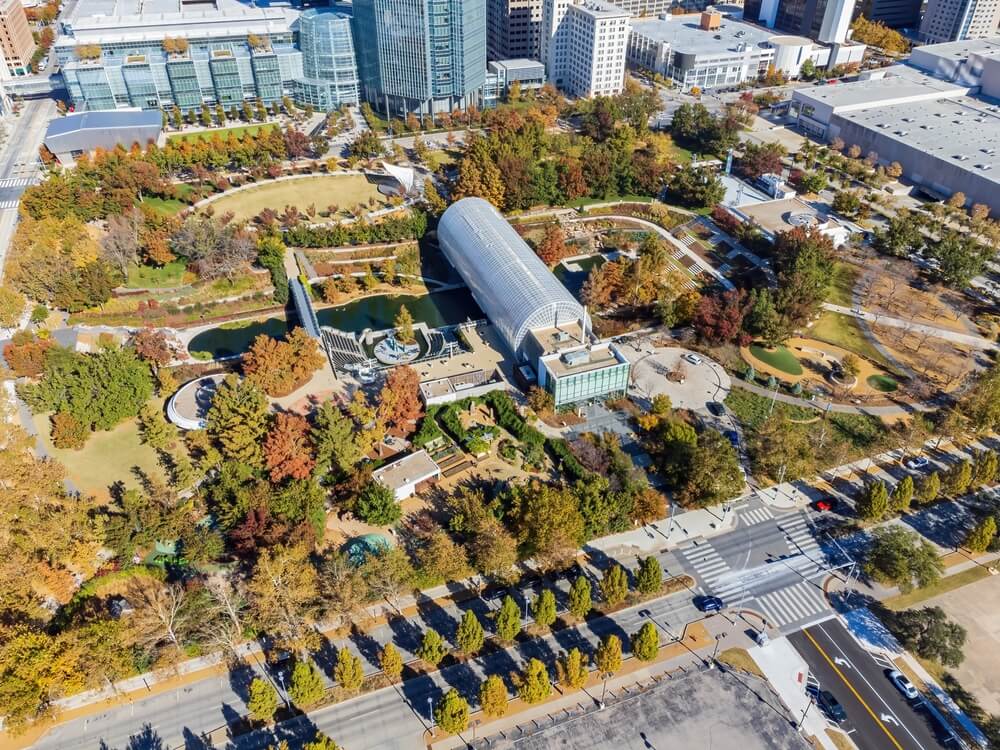 Do you know there's a tropical oasis right in the middle of the city? Whether you're looking for things to do in Oklahoma City on a Sunday or simply want to enjoy a romantic sunset stroll with your significant other, you really can't go wrong with a trip to the Myriad Botanical Garden!
While there's a sunken lake and those usual landscaped areas that you can expect from a botanical garden, this space takes things further and provides various events such as outdoor concerts, gardening lessons, story reading for the kiddos, and chocolate-making classes!
This park is actually so stunning that hundreds of local couples have tied the knot at the onsite Crystal Bridge Conservatory.
Entrance fee: Free
Hours: 10 a.m. to 5 p.m.
Address: 301 W Reno Ave
9. Hop on a Vintage Diesel Train
Okay, you really can't think about leaving the city without taking a ride on one of their vintage Diesel or Steam trains!
Indeed, this is one of the unmissable things to do in Oklahoma City, so get yourself to the Railway Museum and hop on a ride! This may be a museum but some of its diesel trains and steam locomotives are still fully functional, so visitors can easily relive the Golden Age of transportation.
After you've enjoyed your ride, you can always take a tour of the Museum which features beautifully-preserved, century-old wagons.
Families traveling with children can also check out the annual 'Day Out with Thomas the Tank Engine' event that's bound to thrill travelers of all ages!
Entrance fee: Free admission to the museum, $12 for train rides
Hours: 9 a.m. to 5 p.m.
Address: 3400 NE Grand Blvd
10. Visit the Oklahoma History Center
Take a giant step back in time with a visit to the Oklahoma History Center! Locals will tell you that this center stands as a stark testament to the city's indomitable spirit – all reflected in the exclusive exhibit hall and multiple galleries.
History buffs will no doubt appreciate the Research Section located in the massive Learning Center. Don't worry if you're not particularly into history though: I can assure you that this place is far from boring! Quite on the contrary, this venue often hosts special events that appeal to virtually all ages, including Rockabilly concerts and Civil War Days.
Entrance fee: $10
Hours: 10 a.m. to 5 p.m.
Address: 800 Nazih Zuhdi Dr
Is This the Best Daypack EVER???
11. Savor a Farm to Table Meal at Ludivine
Foodies, this one is for you! A firm favorite among locals, Ludivine is all about farm-to-table freshness. This place is nearly always packed on weekends though so be sure to book your table in advance or ready yourself to join the endless line snaking outside!
Yes, prices are a bit higher than most restaurants in Oklahoma City but if you can afford to treat yourself just this once, I promise that it's absolutely worth it!
Now, the place may be posh, but the ambience is very casual so don't expect any airs and graces. The menu's always changing which means that you'll rarely be served the same thing twice. More importantly, their meats and veggies are all sourced directly from local farms.
Entrance fee: Free
Hours: 11 a.m. to 12 a.m.
Address: 320 NW 10th St
This one has to be one of the most fiercely-guarded secrets in Oklahoma City! Right under the city is found an intricate collection of skywalks and tunnels that connect several downtown parking areas and buildings.
While this is one of the rare places that managed to escape mass tourism, locals often use the tunnels to quickly reach their destination. After all, these tunnels offer a direct entry to numerous buildings scattered throughout town!
Best of all, you won't have to worry about getting lost since the tunnels are all color-coded in a plethora of neon hues. Some of the more popular buildings connected to the underground include the Sheraton Hotel, Banc First Building, and even a Chinese restaurant!
Entrance fee: Free
Hours: 6 a.m. to 8 p.m.
Address: 300 N Broadway Ave
The Entertainment District and the downtown area are all about high-paced city life, with plenty of bustling Oklahoma City attractions- not to mention the usual crowds and noise that accompany big cities.
Travelers looking for nature things to do in Oklahoma City may wish to check out Lake Hefner, a reservoir located just half an hour from the city center. There's plenty to keep adults and kids entertained over there, with picturesque biking and hiking trails as well as fishing opportunities.
To really enhance your countryside experience, however, you can always consider booking an Airbnb close to Lake Hefner. This way, you can head over to fish, swim, or even picnic by the beautiful shores whenever you want!
Entrance fee: $125/night
Hours: Check-in after 1 p.m., Checkout at 12 p.m.
Address: Oklahoma City
14. Cheer on a Basketball Game at the Chesapeake Energy Arena
If you're a basketball fan, this is the one thing that you really don't want to miss during your time in the city!
Home to the Oklahoma City Thunder NBA team, the Chesapeake Energy Arena may have a capacity of over 18,000 seats but trust me when I say they've always packed! Grabbing those seats way in advance would be quite a wise move here.
The arena also offers various dining options with quite an impressive choice of bars and restaurants. If you want to know how locals celebrate (or drown their sorrows for that matter!) be sure to check out the exceptionally lively, on-site Irish pub after the game!
Entrance fee: Varies according to the game
Hours: N/A
Address: 100 W Reno Ave
Travel with peace of mind. Travel WITH a security belt.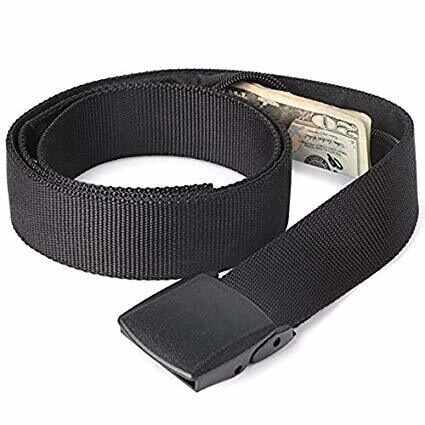 Get your cash stashed with this awesome Pacsafe money belt. It will keep your valuables safe no matter where you go.
It looks exactly like a normal belt except for a SECRET interior pocket perfectly designed to hide a wad of cash or a passport copy. Never get caught with your pants down again! (Unless you want to.)
Hide Yo' Money!
15. Spend a Day at White Water Bay
Nothing screams family-friendly fun more than the White Water Bay so if you're traveling with the kids, this is one place that you really can't miss!
This massive water park features plenty of exhilarating rides such as the Mega-Wedgie which just so happens to be a 277-foot-long slide with an impossibly tall free-fall section. Talk about thrilling watersports, huh?
What makes this place particularly special are the Drive-In Movie sessions which take place every July. Parents and children can comfortably settle in or around the wave pool to watch a different movie every Friday evening. Oh, and did I mention that this particular activity is entirely free?
Entrance fee: $38.99 (adults), $28.99 (children)
Hours: 11 a.m. to 6 p.m. (Saturday and Sunday)
Address: 3908 W Reno Ave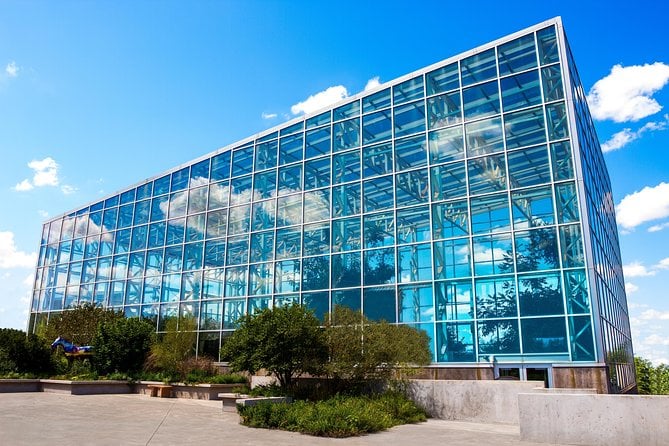 Are you looking for the best day trips from Oklahoma City? Of course, you are!
Not only does Wichita Falls lie just two hours from the city but it also offers an assortment of affordable and free attractions. True to its name, Wichita Falls houses a 54-foot multi-tiered waterfall on the Wichita River's southern bank.
The main reason why so many people flock there, however, is to visit the River Bend Nature Center- and yes, it's absolutely worth the drive! You can very easily spend an entire day strolling through the Nature Center to explore its wetlands- not to mention its large population of prairie dogs, butterflies, and various amphibians.
Entrance fee: $6.16
Hours: 10 a.m. to 6 p.m.
Address: 2200 3rd St, Wichita Falls
17. Drive Down Route 66
This has to be the most legendary road in the entire continental US. Not only does this famous road span all the way from Los Angeles to Chicago, but a huge portion of it cuts right through Oklahoma City.
And if you think that it's just another boring-yet-beautiful drive, think again! There are plenty of modern and historic experiences down this road, not to mention a plethora of fun photo opportunities.
Both the Tower Theatre and the Will Rogers Theatre can be found alongside this route, and you can always stop for shakes and burgers at the ultra-cool POPS Soda Ranch.
While exploring Route 66, be sure to check out Lake Overholser Bridge which is known for its unusual architecture.
Entrance fee: Free
Hours: N/A
Address: U.S. Rte 66, Oklahoma City
Backpackers, rejoice! Oklahoma City has tons of super affordable motels where you can crash for the night without breaking the bank.
You'll also find several cabins in Oklahoma outside the city center, if you want to stay somewhere in nature!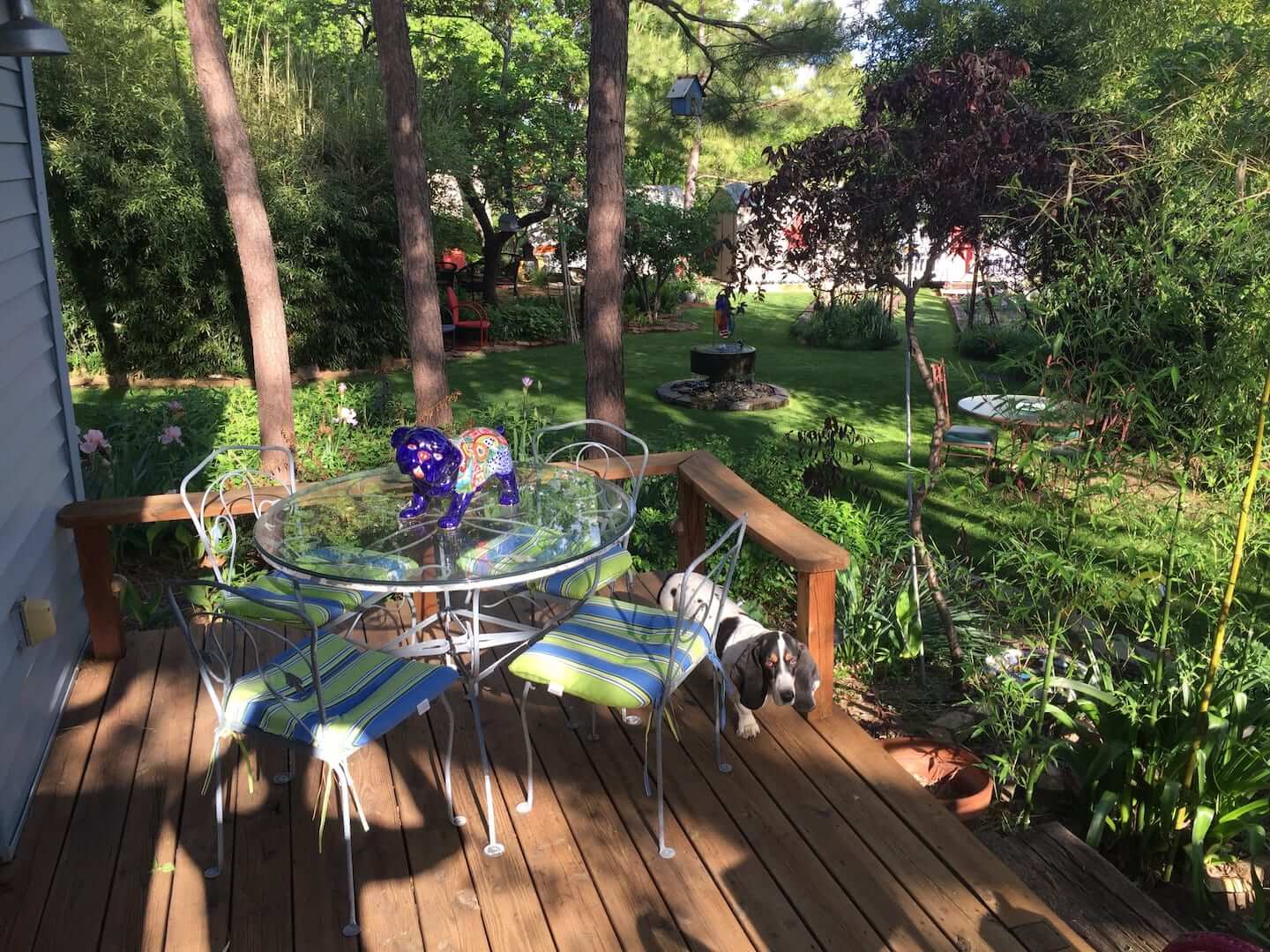 Located in one of the city's most delightfully bohemian neighborhoods, this space easily accommodates two on a double bed.
Since this Airbnb has a well-equipped kitchen, you can easily cut back on costs by putting a quick meal together instead of eating out every day!
The Airbnb boasts proximity to attractions such as the Crystal Bridge Tropical Conservatory, Science Museum, and Botanical Gardens.
With daily complimentary breakfast, this place provides king rooms fitted with extra-large double beds for two. Double rooms feature two double beds each, perfect for families.
This motel lies close to the National Softball Hall of Fame, the Myriad Botanical Garden, and the Oklahoma City Zoological Park.
Conveniently located in the vibrant downtown area, this B&B hotel in Oklahoma offers several on-site amenities such as a lounge bar and an outdoor patio with fire pits.
With spacious rooms that sleep two to four guests, Sheraton Oklahoma also provides complimentary breakfast each morning.
With a stay at this hotel, you'll be close to the City Museum of Art, the Chesapeake Energy Arena, and the Cox Convention Center.
Before you go ahead and book your accommodation and map out your itinerary, check out the below extra tips to ensure a memorable trip to the city!
Don't Be Afraid to Walk: In fact, the easiest way to enjoy the local vibe while saving money is to simply walk whenever you can. The downtown area is especially walkable with highly coveted Oklahoma City attractions such as the National Memorial and the City Museum of Art located just a few minutes from each other.
Book a Place with Free Breakfast: Here's a really easy way to save money during your stay! Most hotels offer hearty breakfast buffets that will keep you full until lunchtime so don't hesitate to properly fuel up before starting your day.
Try the Local Vietnamese Cuisine: This one may come as a surprise but some of the world's best Vietnamese restaurants are actually found right here in Oklahoma! It's not uncommon to see locals flocking to the Asian District to eat at cherished Vietnamese restaurants such as Pho Ca Dao.
Venture out of the Adventure District: While it offers some of the most popular attractions in Oklahoma City, the Adventure District can be eye-wateringly expensive. If you want to cut back on costs and live like a local, you can always check out lesser-known areas such as the Bricktown neighborhood.
Don't forget your travel insurance for Oklahoma City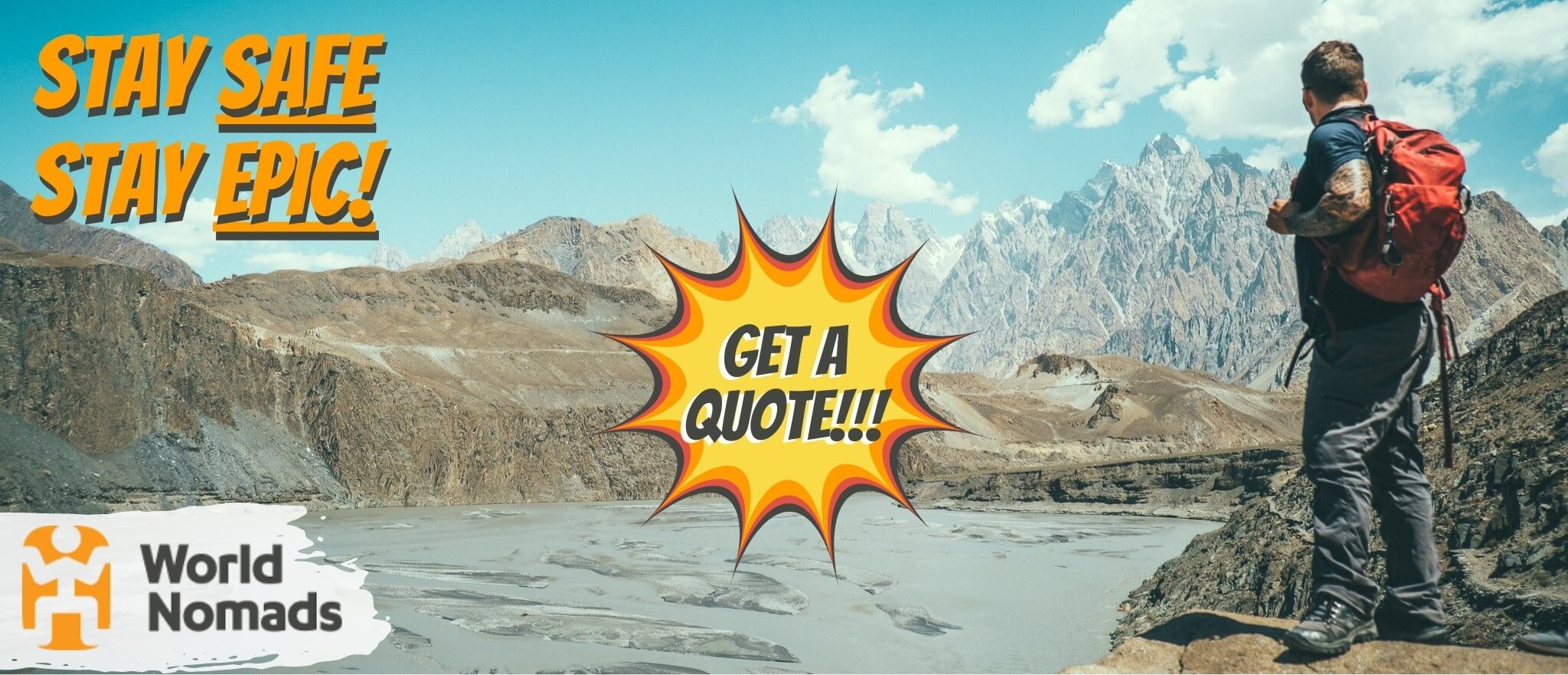 World Nomads' mission is to support and encourage travellers to explore their boundaries. They offer simple & flexible travel insurance, and safety advice to help you travel confidently.
They've been doing it since 2002 – protecting, connecting, and inspiring independent travellers just like you.
Get a quote below or read our in-depth review!
World Nomads provides travel insurance for travelers in over 100 countries. As an affiliate, we receive a fee when you get a quote from World Nomads using this link. We do not represent World Nomads. This is information only and not a recommendation to buy travel insurance.
Final Thoughts on Things to Do in Oklahoma City
The wide range of attractions in Oklahoma City will no doubt appeal to just about all kinds of travelers, making it one of the most exciting places in the Midwest!
One of the many great things about Oklahoma City is that it places you within easy reach of various other provinces so there's always going to be plenty to explore.
Whether you're coming for the food, the Western culture, the history, or the many museums, you can be sure that your trip to Oklahoma City is going to be one for the ages!
---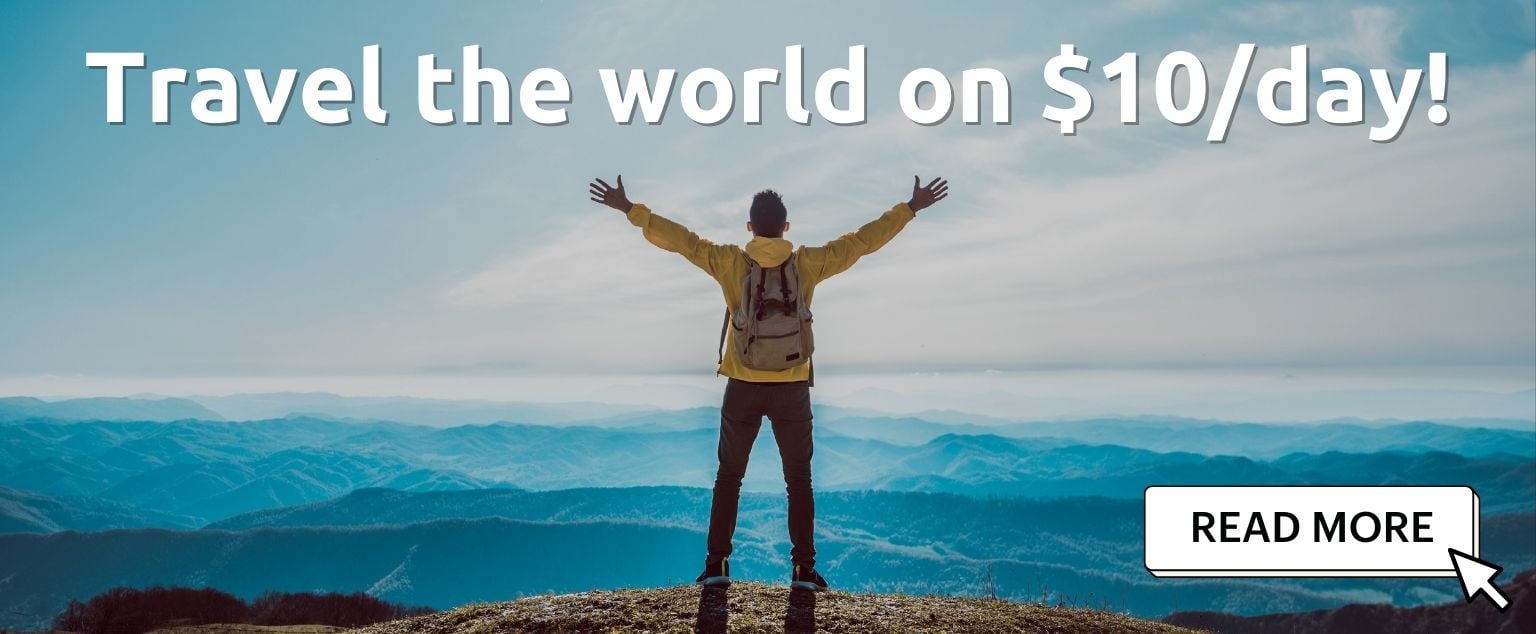 And for transparency's sake, please know that some of the links in our content are affiliate links. That means that if you book your accommodation, buy your gear, or sort your insurance through our link, we earn a small commission (at no extra cost to you). That said, we only link to the gear we trust and never recommend services we don't believe are up to scratch. Again, thank you!