The city of Oxford is one of the most historical cities in the UK. It's known primarily for its prestigious Oxford university, and for its impressive medieval architecture. But that's not all that brings people to Oxford.
For over 800 years, the city has been home to royalty, scholars, and noted authors and who have been inspired by the city's museums and beautiful outdoor spaces.
Oxford is also surrounded by scenic Oxfordshire countryside, a portion of which lies in the famous Cotswolds. With sleepy villages, rolling hills, picturesque nature reserves, and more, you'll find there are plenty of things to do in Oxford.
If you're not sure where to start, you've come to the right place. I've gathered some of the top attractions in Oxford and some of the more unusual hidden gems so you can make the most of your visit to the city.

Unlock Our GREATEST Travel Secrets!
Sign up for our newsletter and get the best travel tips delivered right to your inbox.
The Top Things to do in Oxford
If you only have a short time in the city, these are the most unmissable attractions in Oxford you should add to your itinerary.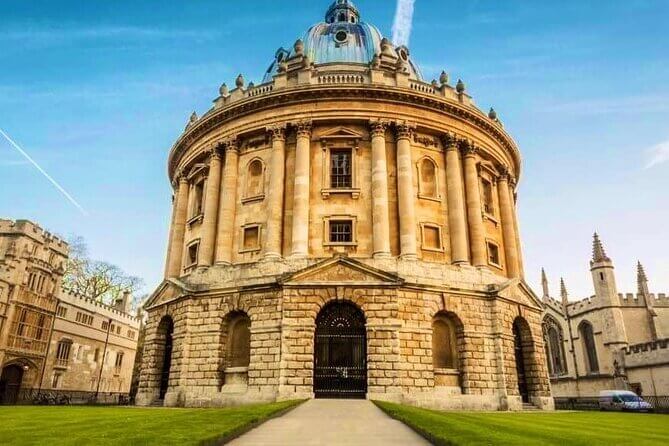 The beating heart of Oxford is the prestigious University of Oxford which has been a center of learning since as early as 1096. Not only is it the oldest English-speaking university, but it's the world's second-oldest in continuous operation.
The university doesn't have a single campus. Instead, it comprises 30 colleges scattered throughout the city center.
One of the most popular things to do in Oxford, and a great way to take in the city center, is to set off on foot and walk. You'll pass where greats like J.R.R. Tolkien and C.S Lewis walked. Pass Oxford's top landmarks and explore the elegant and picturesque university buildings.
Entrance: $22.80
Hours: Tour times vary
Address: 23 Broad St, 23 Broad St, Oxford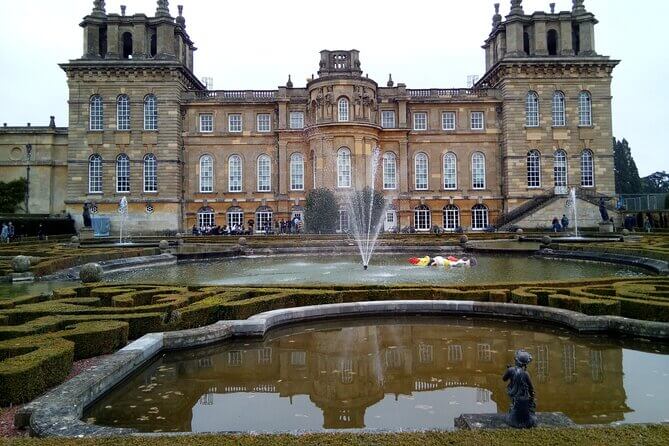 The magnificent Blenheim Palace is known as Britain's greatest palace and a UNESCO World Heritage Site. In addition to being the seat of the Dukes of Marlborough, it's the only non-royal country house in England to bear the title of palace. It's also the birthplace of Winston Churchill.
Take a stroll around this exceptional country house and its estate as you delve into its 300-year-long history. See opulent gilded state rooms with priceless portraits and tapestries, visit the Churchill exhibits that honor the 'Greatest Briton,' and experience the new interactive exhibition in the stables.
Outside, there are numerous gardens to explore, including formal gardens, a walled garden, and a beautiful maze.
Entrance: $171.00
Hours: 10.00AM – 2.00PM
Address: 7 Broad St, 7 Broad St, Oxford
3. Explore the Oxford Botanic Garden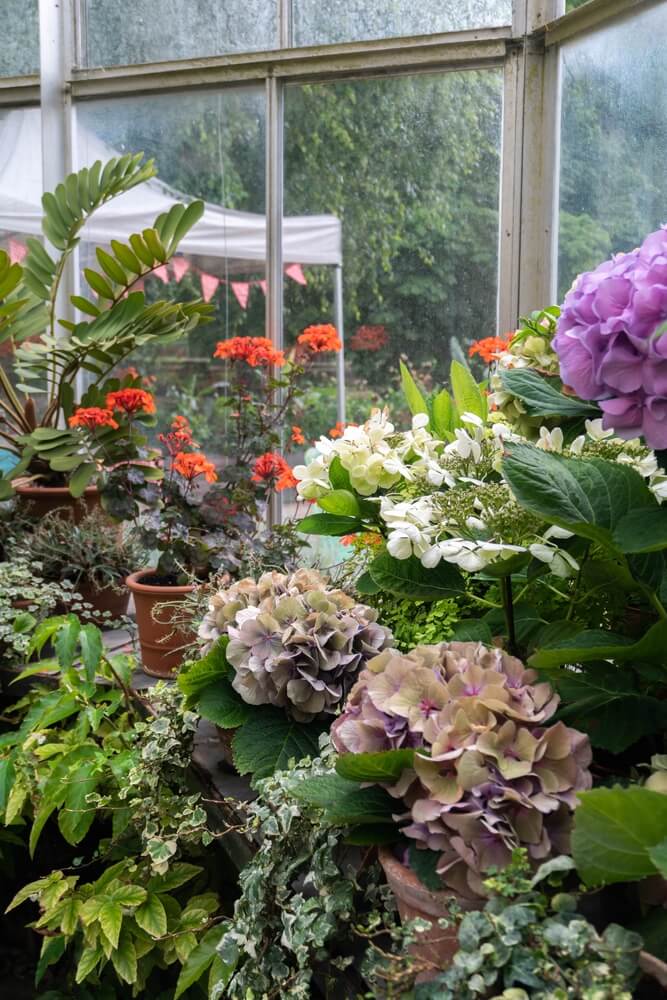 Enjoy a peaceful morning or afternoon surrounded by the lush Oxford Botanic Gardens. The garden has existed for over 400 years and is the oldest botanic garden in the United Kingdom.
Visit The Glasshouses, The Walled Garden, The Lower Garden, and The Herbarium Room to see over 5000 species of plants from around the world, including some unfamiliar and fascinating exotic plants.
If you're looking for things to do in Oxford with kids, why not pack a picnic and enjoy lunch on the lawns or in the shade of a tree?
Entrance: Adult – $7.20, Children under 16 – free with a paying adult
Hours: 10:00 to 17:00 daily
Address: Rose Lane, Oxford
4. Discover the History of Science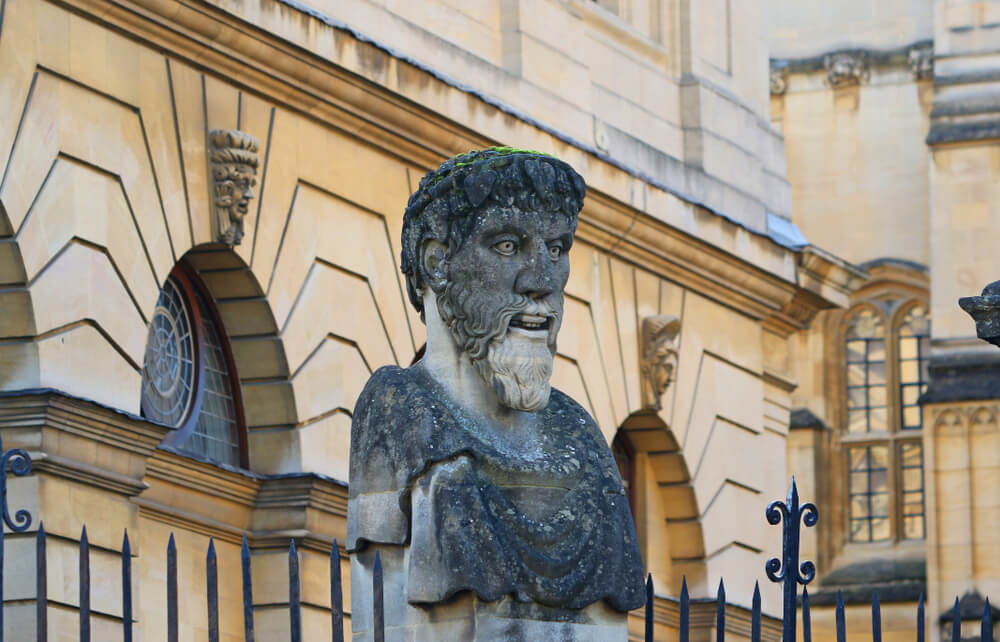 One of the best things to do in Oxford for free is to visit the History of Science Museum. You'll see impressive collections of scientific instruments from as far back as the Middle Ages.
See fascinating gadgets and gizmos used throughout history to help us understand the world around us. This includes astrolabes and sundials, early photographic equipment, and even a blackboard used by Albert Einstein.
You'll leave here with a new appreciation for how far technology has come and how much it owes to these astounding early instruments. If you're backpacking the UK, this is one of the best budget activities in Oxford.
Entrance: Free
Hours: 12:00 to 17:00 (Tuesday to Sunday)
Address: Broad Street, Oxford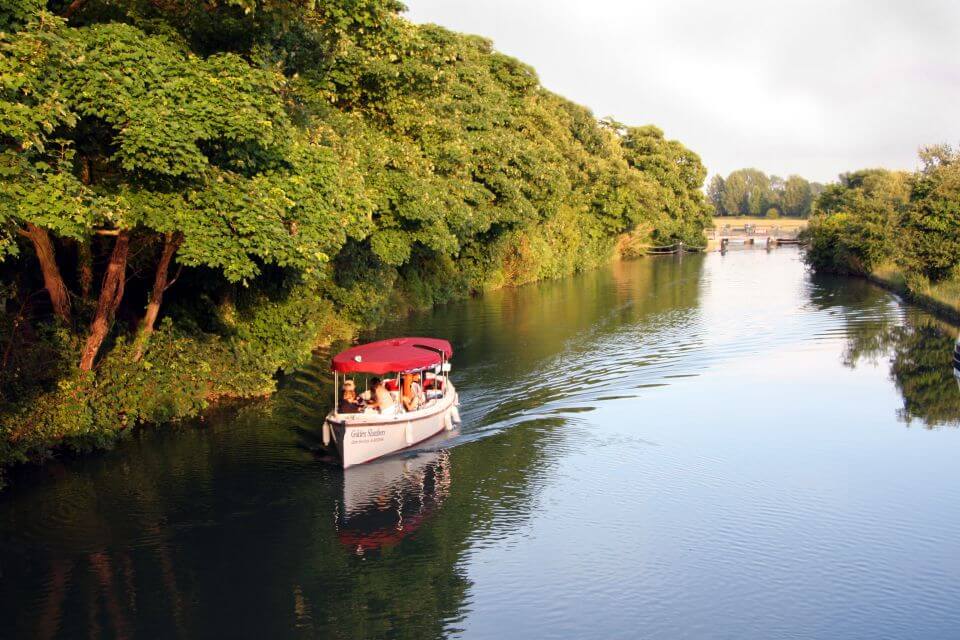 The stretch of the River Thames in Oxford has seen its fair share of rowing, but you can take to its waters in a well-equipped, eco-friendly electric boat. As you glide along this stretch of river known to locals as Isis, you can take in various sights.
You'll pass the quaint village of Iffley, ancient Folly Bridge, Christchurch College, and the university rowing houses. Your captain is on hand to provide fascinating insights and history and answer any questions you may have.
Entrance: $18.25
Hours: Tour times vary
Address: No. 1 Folly Bridge, Folly Bridge, Oxford
6. Do Some Shopping at the Covered Market
Located in the city's heart, the Covered Market is a historic market with various stalls and shops in a large covered structure. The building dates back to the 1770s and has a unique and exciting heritage.
Visit the Covered Market to shop or browse the many shops while sampling the variety of food and drink on offer, from cookies to Chinese food and coffee. This is an excellent option if you're looking for things to do in Oxford on a rainy day.
Entrance: Free
Hours: 8:00 to 17:30 (Monday to Saturday), 10:00 to 16:00 (Sunday)
Address: Market St, Oxford
Small Pack Problems? 😉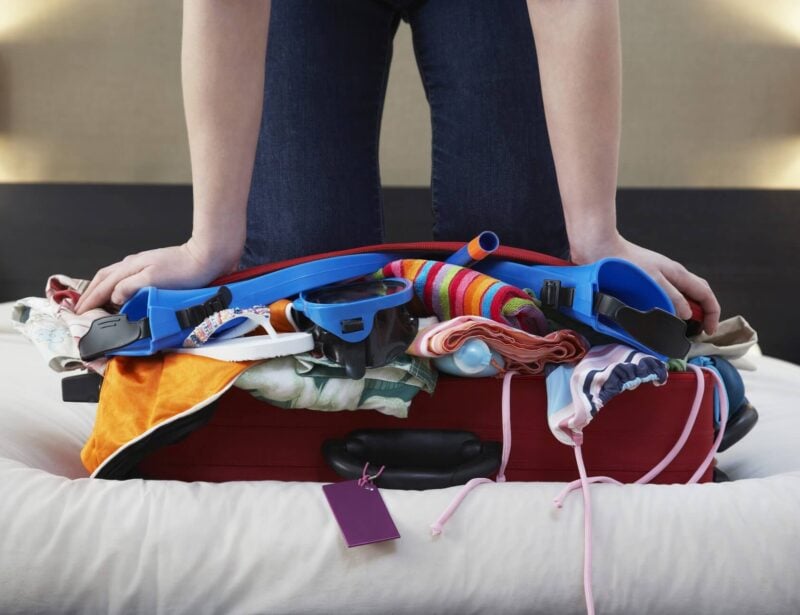 My missus travels with all her clothes in ziplock bags: don't be like my missus. UP YOUR PACKING GAME!
Packing cubes for the globetrotters and compression sacks for the real adventurers – these babies are a traveller's best kept secret. They organise yo' packing and minimise its volume too so you can pack MORE.
Or, y'know… you can stick to ziplock bags.
View Our Fave Cubes
Or Check Out the Sacks!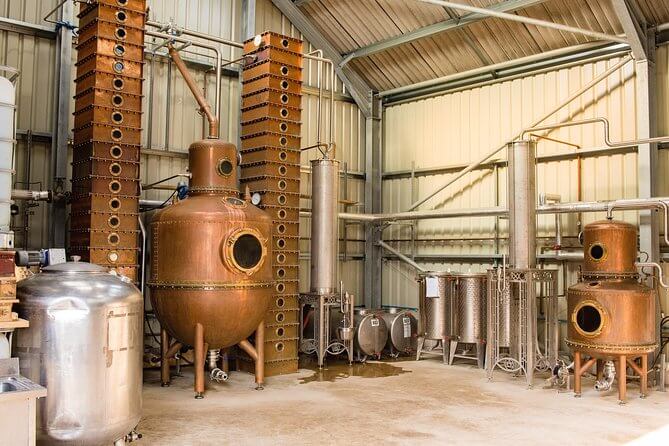 The Oxford Artisan Distillery, known as TOAD, is a grass-to-glass distillery producing craft spirits. In fact, it's one of the world's few true craft distilleries and the first distillery in the city.
Go behind the scenes to learn how they make their vodka, gin, and rye whisky. TOAD grows their own organic heritage grain and employs a unique distilling approach, which you can learn all about when visiting.
After visiting the Old Threshing barn, lab, and distillery with its handmade copper stills, you'll be able to sample some gin and vodka.
Entrance: $22.80
Hours: Tour times vary
Address: The Oxford Artisan Distillery, Old Depot, South Park, Cheney Ln, Headington, Oxford
This region of England, particularly the nearby Cotswolds, is known for its quaint cottages and pretty villages. Now you can experience a stay in a quintessentially quaint cottage just outside the city without being too far out from the city center.
This beautiful private studio lies in a gorgeous thatch-and-stone house but enjoys complete privacy and a separate entrance from the main house. The studio loft has a king-sized bed, bathroom, and a small kitchenette where you can prepare basic meals.
Entrance: $131.15 per night
Hours: N/A
Address: Oxford
9. Step Inside an Ancient Castle and Prison
Visit the imposing Oxford Castle and Prison for a trip back in time to relive history. Over time, the castle was transformed into a prison, leaving many stories and tales for us to uncover.
Climb the Saxon St Gorges Tower. Sure, it's 101 steps, but the reward for your efforts is a panoramic view of Oxford from the top. Visit the dark confines of the Debtor's Tower and the Prison D-Wing.
Descend into the 900-year-old crypt, which holds much historical significance. It contains the only surviving remains of St George's Chapel, where Geoffrey Monmouth wrote the Legends of King Arthur.
Entrance: Adults – £15.25, Child (ages 5 to 15) £9.95
Hours: 10:00 to 17:00 (Monday to Sunday)
Address: 44-46 Oxford Castle, Oxford
10. Meander Through the Beautiful Ashmolean Museum
Explore art and history at the famous Ashmolean Museum. The museum houses over 120 000 objects in collections ranging from Egyptian mummies to contemporary art. With five floors of treasures to explore, it's no surprise that this is one of the most popular things to do in Oxford.
In addition to these priceless collections, the museum hosts various fascinating exhibitions. If you're visiting with little ones, book an Ashmolean Adventure digital guide or pick up a free family trail at the Information Desk.
Entrance: Free
Hours: 10:00 to 17:00 (Monday to Sunday)
Address: Beaumont Street, Oxford
Is This the Best Daypack EVER???
11. Pop in at Alice's Shop
Fans of the Alice in Wonderland stories should not miss a visit to Alice's Shop – the actual magical shop referenced in Alice Through the Looking-Glass. The real-life Alice would have visited this little grocery and sweetshop herself.
Today's shop fully embraces its link to the real Alice. It is now the Alice in Wonderland Shop, where you can pick up all manner of gifts, souvenirs, and Alice-themed memorabilia.
But the best part is bringing to life these magical tales – you almost half expect the items on the shelves to float away when you look at them…
Entrance: Free
Hours: 10:30 to 17:00 (Monday to Friday), 10:00 to 18:00 (Saturday and Sunday)
Address: 83 St Aldates, Oxford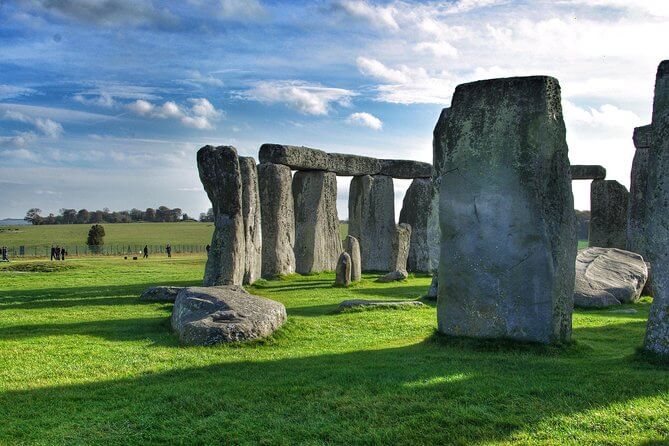 Take one full-day trip from Oxford to visit two UNESCO World Heritage Sites – Stonehenge and Bath. You'll have a guide on hand to offer you fascinating insights. So, you leave with a deeper appreciation of the history of these sites.
From the Roman Baths to Bath Abbey, you'll have the chance to see some of this town's impressive architecture that has survived to this day. From here, you'll head to the awe-inspiring and mysterious Stonehenge, where you can marvel at these enormous stone monoliths so strategically placed.
Make sure your camera batteries are charged for this one – you will have plenty of opportunities to photograph these really amazing attractions.
Entrance: $199.55
Hours: Tour times vary
Address: 5 Broad Street, Oxford
13. Get Your Motor Running at the Aston Martin Heritage Trust
Car enthusiasts, don't miss this one. Visit the Aston Martin museum, where you can uncover 100 years of history. See the oldest surviving Aston Martin in the world, the A3, and various important models since then.
Explore the brand's racing history with important artifacts from Sir Stirling Moss' racing days and others. See scale models, trophies, engines, and more. Support the trust by purchasing some slick merch in the shop, including books, t-shirts, and model cars.
Entrance: Adults – $5.70, Children under 5 – free (tickets must be purchased in advance)
Hours: 10:00 to 16:00
Address: Drayton St Leonard, Nr Wallingford, Oxfordshire
14. Enjoy the Outdoors at Port Meadow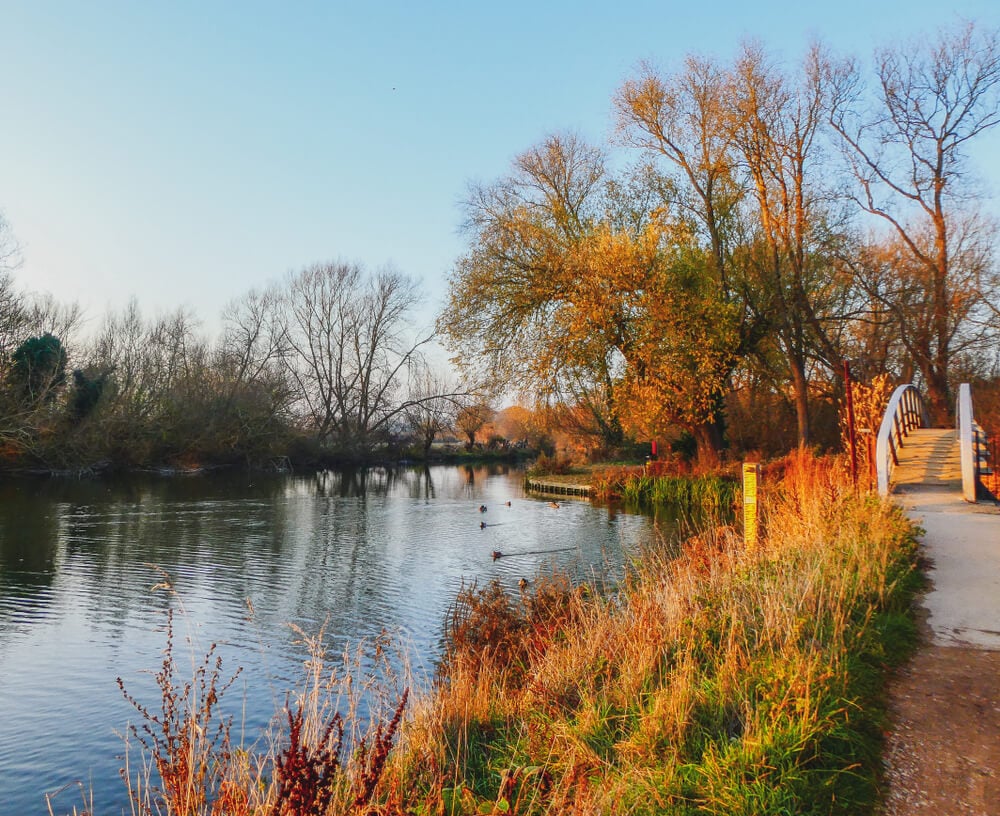 According to legend, the ground of Port Meadow has never been plowed (at least for 4000 years). This beautiful meadow has been used as grazing land for horses and cattle. Located along the River Thames (known as Isis in this area), the meadow offers a peaceful place to enjoy the outdoors.
Take a leisurely stroll or linger a little longer with a picnic lunch to enjoy this tranquil natural setting. Birdwatchers will have plenty to spot, including geese, swans, and ducks. Don't be surprised to spot the occasional grazing cow or horse.
Entrance: Free
Hours: Always open
Address: Walton Well Rd, Oxford
Travel with peace of mind. Travel WITH a security belt.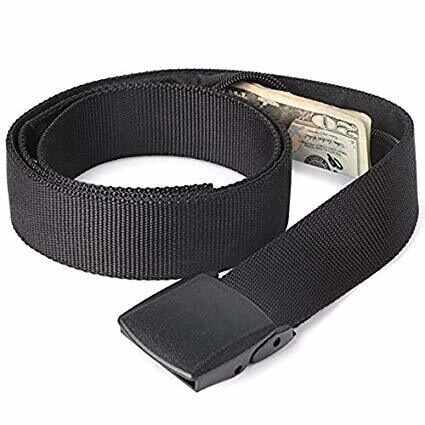 Get your cash stashed with this awesome Pacsafe money belt. It will keep your valuables safe no matter where you go.
It looks exactly like a normal belt except for a SECRET interior pocket perfectly designed to hide a wad of cash or a passport copy. Never get caught with your pants down again! (Unless you want to.)
Hide Yo' Money!
15. Visit the Magnificent Christ Church Cathedral
As one of the oldest buildings in Oxford, Christ Church Cathedral has welcomed worshipers for almost 900 years. The cathedral is a visual feast, from its stone vaulted ceilings to its vibrant stained glass windows.
Make sure you don't miss the St Frideswide Window by the renowned pre-Raphaelite artist Edward Burne-Jones and the Becket Window. The most spectacular stained glass here is the Becket Window, dating back to 1320.
You can also attend a service or take in a performance by the Cathedral Choir or the College Choir accompanied by the organ.
Entrance: Adult – $19.15, Children (under 5) – Free
Hours: 10:00 to 16:15 (Monday to Friday), 14:00 to 16:15 (Sunday)
Address: Christ Church, St. Aldates, Oxford
16. Pay a Visit to the Home of CS Lewis
Famed author CS Lewis is arguably one of the city's most noted residents. His home, known as The Kilns, is a popular Oxford attraction, particularly for literary buffs. It's not quite Narnia, but it is where the books were penned.
The house is now a residential home for scholars, so the only way to see it is to book a private tour. These are only possible on Tuesdays, Thursdays, and Saturdays. The tours are led by students of Lewis' work who can offer insights into the life of this remarkable author.
Entrance: Adults – $17.10, Children – $11.40
Hours: By appointment only on Tuesdays, Thursdays, and Saturdays
Address: Lewis Cl, Headington, Oxford
17. Transport Yourself Through History at the Oxford Bus Museum
One of the quirkier things to do in Oxford is to visit the Oxford Bus Museum. Explore bus and public transport around Oxfordshire over the last 130 years. Exhibits include impeccably preserved horse-drawn trams, motor buses, and coaches.
In addition, you can see an array of memorabilia, including bus stops, ticket machines, and even staff uniforms from days gone by.
You can also visit the Morris Motors Museum to see these classic British cars. The collections of vintage Morris cars are displayed in a reconstruction of part of the former factory to add authenticity.
Entrance: Adults – $8, Children – $4.60
Hours: 10:30 to 16:30 (Wednesday and Sunday), 10:30 to 16:30 (Saturdays in July and August only)
Address: Hanborough Rail Station Yard, Main Road, Long Hanborough, Oxfordshire
The Cotswolds is an area of England known for its quaint villages, rolling scenery, and quintessentially English country charm. Part of the Cotswolds lies within Oxfordshire, so a day trip from Oxford is highly recommended.
You'll see enchanting villages like Brampton, one of the oldest towns in England, and the location for the village scenes in Downton Abbey. You'll travel along narrow country lanes, past pretty villages, and stop for lunch in a rustic pub.
From castles to cottages, a day in the Cotswolds is like stepping into the pages of a storybook.
Entrance: $96.90
Hours: Tour times vary
Address: Taylor Institution Library in St Giles
Forget boring accommodation… book yourself an EPIC STAY!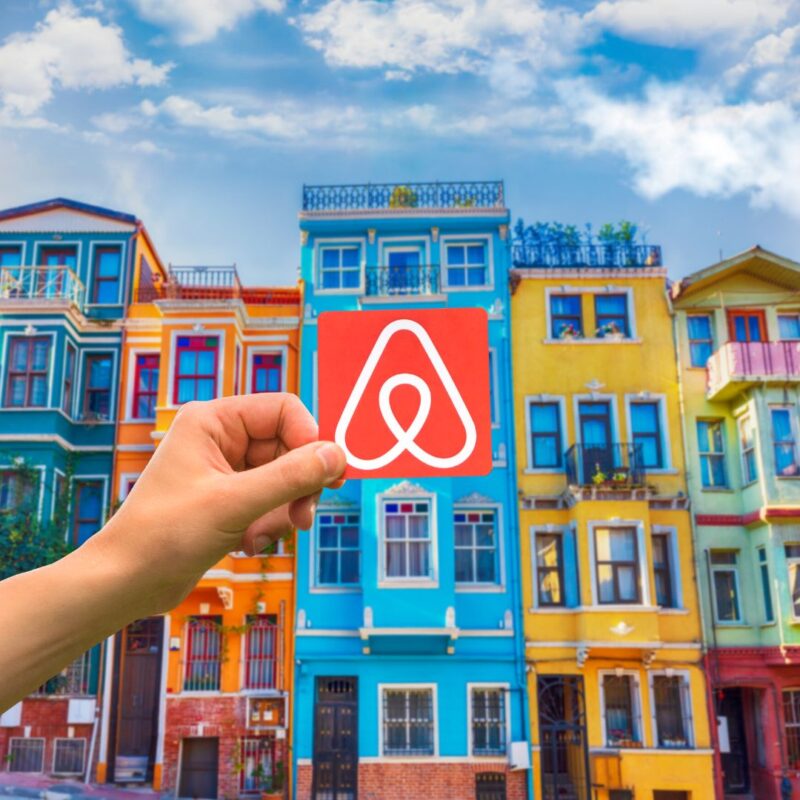 Why stay in a naff hotel when you can stay in a cosy, stylish local house instead? And for half the money too!
Stay somewhere EPIC and save your hard-earned dollars — from houses to barns to castles and caves, there is an Airbnb for every occasion!
Book an EPIC Stay
19. Make a Splash at Oxford Wet 'n' Wild
A summer visit to Oxford should include some time at the enjoyable Oxford Wet 'n' Wild aqua park. The park is excellent for the whole family, with something for all ages.
There are paddle boards, kayaks, and an extensive, floating, inflatable obstacle course to enjoy. There's even SUP yoga to really challenge you. And when you're all tuckered out, head to the lakeside café for a snack and a drink to refuel.
Buoyancy aids are provided, and wetsuits can be hired.
Entrance: $26.20 per person
Hours: 11:00 to 18:00 (Monday to Saturday)
Address: Drayton Rd, Wallingford
20. Browse the Open-Air Gloucester Green Market
Who doesn't love an outdoor street market? The colorful stalls sell various fascinating items and tasty treats to nibble on as you browse.
The Gloucester Green market is open on Wednesdays, Thursdays, Fridays, and Saturdays. It is located in the center of the city. Traders sell everything from fruit and veg to clothing, cheese, bags, and household goods.
Come hungry, so you can try some of the fantastic food from around the world.
Entrance: Free
Hours: 9:00 to 16:00 (Wednesday to Saturday)
Address: 78 Gloucester St, Oxford
21. Explore the Oxford University Museum of Natural History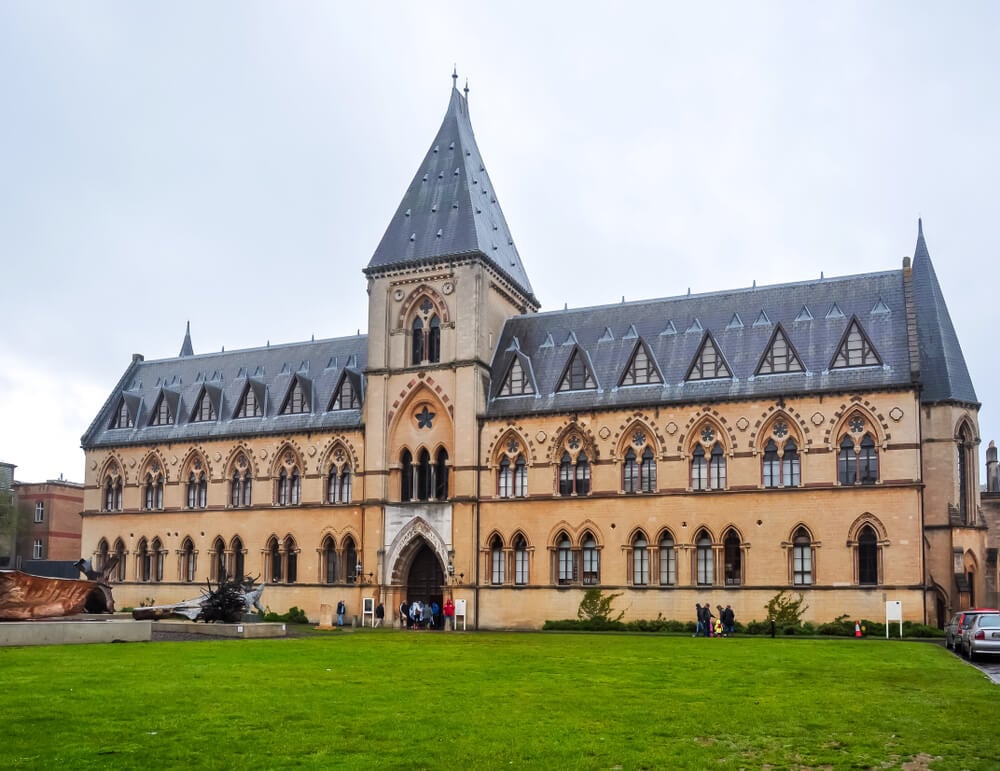 It wouldn't be right to visit Oxford and not make a turn past the Oxford University Museum of Natural History. The collection includes internationally significant specimens of our natural history.
If you have even just a passing interest in paleontology, zoology, art, and architecture, you'll find more than enough to captivate you here.
The museum's numbers are impressive: five million insects; over half a million fossils, rocks, and minerals; over 250,000 zoological specimens; and a library of over 20,000 books.
Entrance: Free
Hours: 10:00 to 17:00 (Monday to Sunday)
Address: Parks Rd, Oxford
Where to Stay in Oxford
Visiting Oxford and need a place to stay? The good news is that Oxford offers a wide range of accommodations to suit every pocket, from budget-busting hostels to swish hotels and charming bed and breakfasts in Oxford.
Here are some recommendations for where to stay in Oxford.
This great budget-friendly hostel in Oxford is located in the heart of Oxford near many of the city's iconic landmarks, shops, and restaurants. The hostel is also within easy reach of the train station and bus stop. The accommodation features a range of dorm sizes and a female-only dorm. There's also a shared kitchen and a shared lounge.
Check out this unique Airbnb in Oxford, a luxury detached cedar-clad cabin in the Roman village of Beckley, just six miles from central Oxford. The cabin has a modern feel with all the added extras needed for a comfortable stay – a kitchenette, Wi-Fi, and even a Lay-Z Spa (for an additional fee). The cabin offers a peaceful and private stay just minutes from Oxford central.
Offering a convenient location near the University, The Cotswolds Lodge Hotel is ideal for the traveler wanting to be near the city's heart but still enjoy a quiet setting. There's a restaurant and bar on the premises, so dining is convenient. Still, the city center is a mere 10 minutes away on foot for more options.
Some Additional Tips for Visiting Oxford
Before you go jetting off to Oxford, I have a few more words of advice for you before you go…
Invest in travel insurance! You never know what may happen on the road.
Plan for the shoulder seasons. Oxford is a popular destination year-round, but if you want to avoid the crowds, plan your visit for the spring or autumn.
Pack waterproofs. The weather in Oxford is typically British, which means a raincoat and a jacket are always a good idea to have on you.
Bring comfortable shoes. Public transport is good in Oxford, but chances are you'll also be doing a fair bit of walking. In fact, I'd recommend it.
Take advantage of free museums. If you're on a budget, there are plenty of things to do in Oxford for free. Most of the museums are free to visit.
Bring a good water bottle with you and avoid buying single-use plastic ones!
Don't forget your travel insurance for Oxford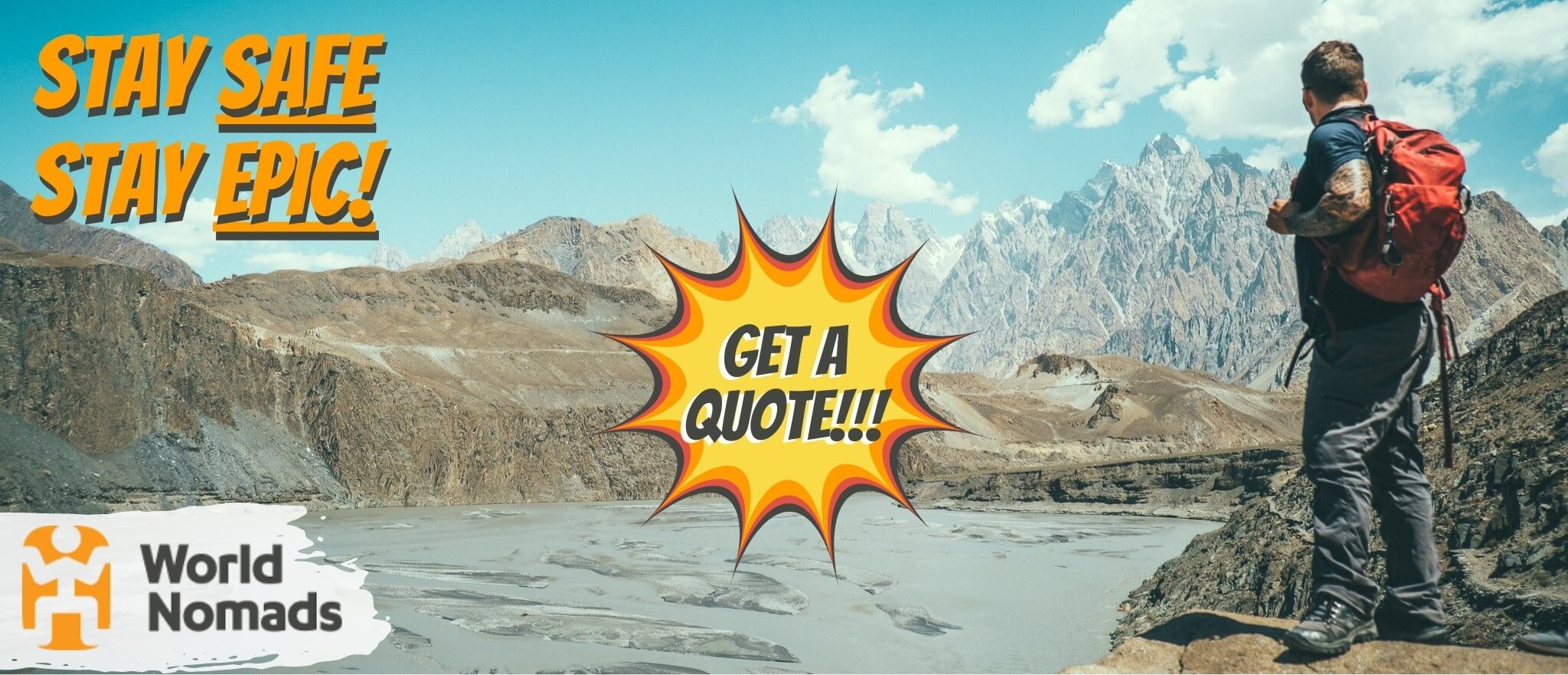 World Nomads' mission is to support and encourage travellers to explore their boundaries. They offer simple & flexible travel insurance, and safety advice to help you travel confidently.
They've been doing it since 2002 – protecting, connecting, and inspiring independent travellers just like you.
Get a quote below or read our in-depth review!
World Nomads provides travel insurance for travelers in over 100 countries. As an affiliate, we receive a fee when you get a quote from World Nomads using this link. We do not represent World Nomads. This is information only and not a recommendation to buy travel insurance.
Final Thoughts on Things to Do in Oxford
With its rich history and wealth of attractions, a visit to Oxford offers plenty to see and do. Yes, there's the university and its many colleges, but that's really just the tip of the iceberg.
The Oxford attractions list includes historic buildings, top eateries, museums, galleries, green spaces, and fantastic day trips to enjoy. With all this on offer, you'll find yourself hard-pressed to squeeze it all in.
Hopefully, this list has helped you pick out those attractions you absolutely don't want to miss, so you can plan carefully to make the most of your time in this enchanting city.
---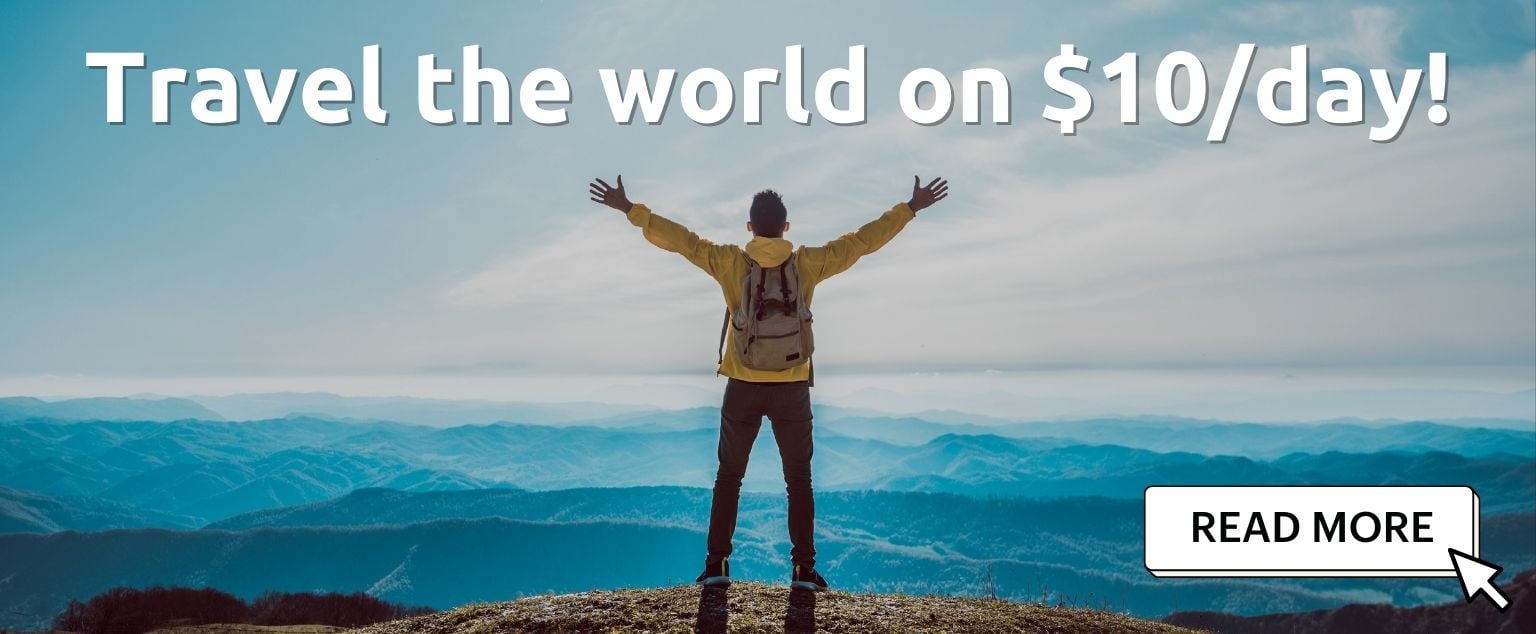 And for transparency's sake, please know that some of the links in our content are affiliate links. That means that if you book your accommodation, buy your gear, or sort your insurance through our link, we earn a small commission (at no extra cost to you). That said, we only link to the gear we trust and never recommend services we don't believe are up to scratch. Again, thank you!